Chapter 18 focuses on Kings Wharf Bermuda.
Walking towards the shopping area in Kings Wharf Bermuda.
Kings Wharf Bermuda scooters and bike rental shop.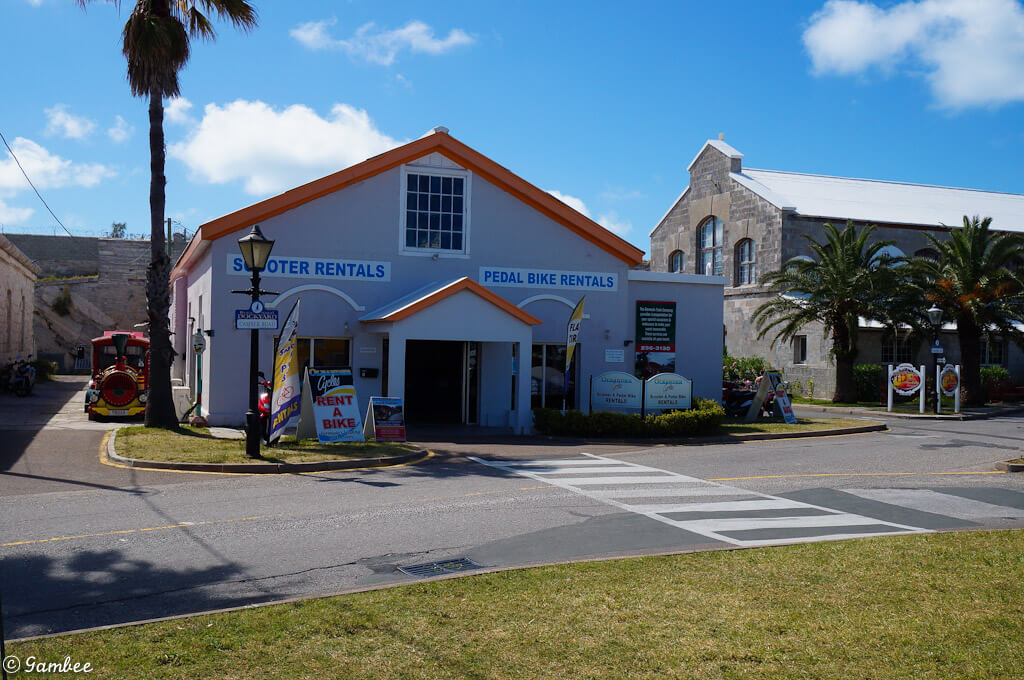 This store was mad expensive! Mom went in to check it out so I followed.
Since I had read about ginger beer, I decided to go get one. Little did I know that this was not a real beer 
, lol. So yeah I did not get it, I guess it is just like a root beer. Not sure. @ Kings Wharf Bermuda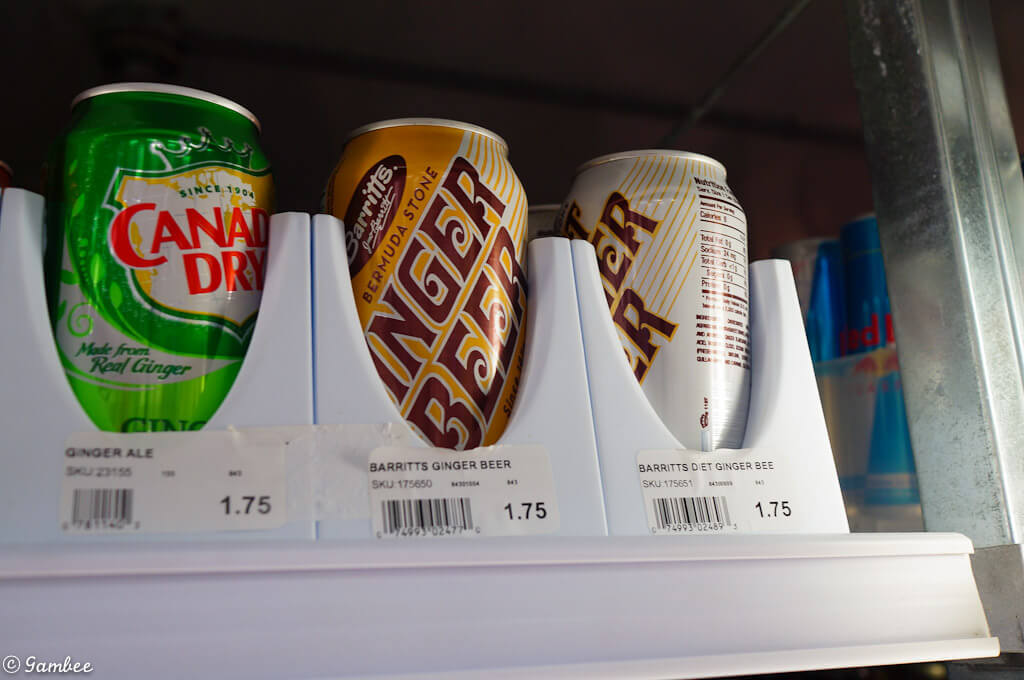 Tower mall Entrance in Kings Wharf Bermuda
This store sold candies, but all the candies where out of their factory bags, odd. They must buy by the bulk and repack them, sorta when you buy by weight. Either way not very inviting.
Kings Wharf Bermuda
Mom bought a few items in one of those stores. There was one that had some really good prices. I failed to take pictures of what she got, actually I forgot what it was 
.
Since it was getting late, and I had eaten a very light lunch since I did not like my lunch. We decided to go eat something aboard the ship.
Kings Wharf Bermuda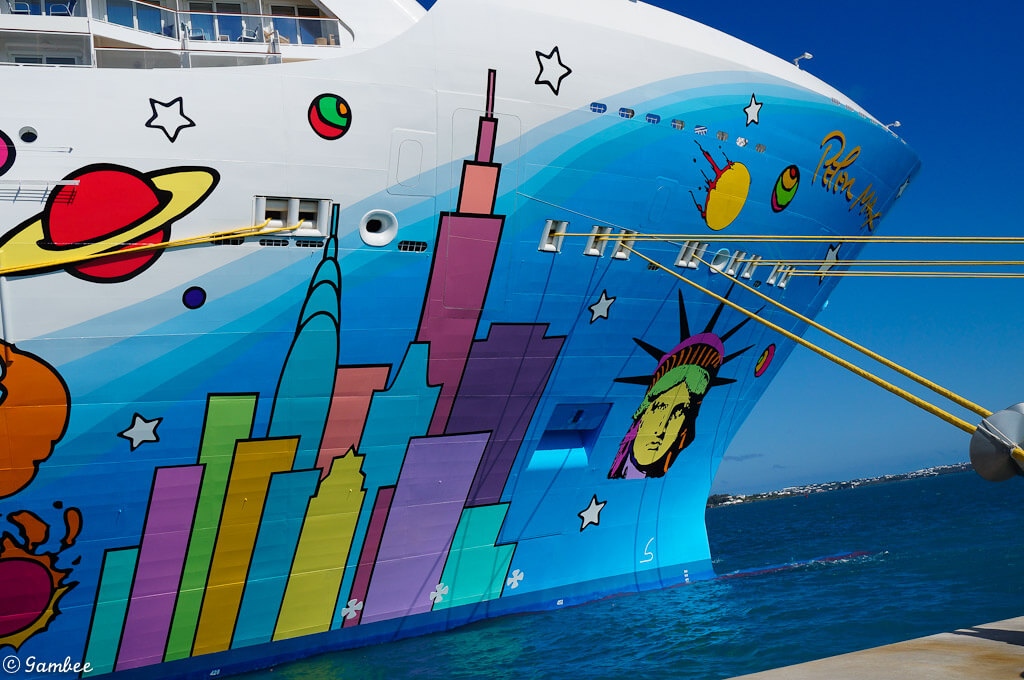 Since I was tired and I had no desire in waiting for food in the MDR, we decided to hit the buffet instead. They offer some choices for dinner, but overall just average. It can definitely be improved, but adding a few more things.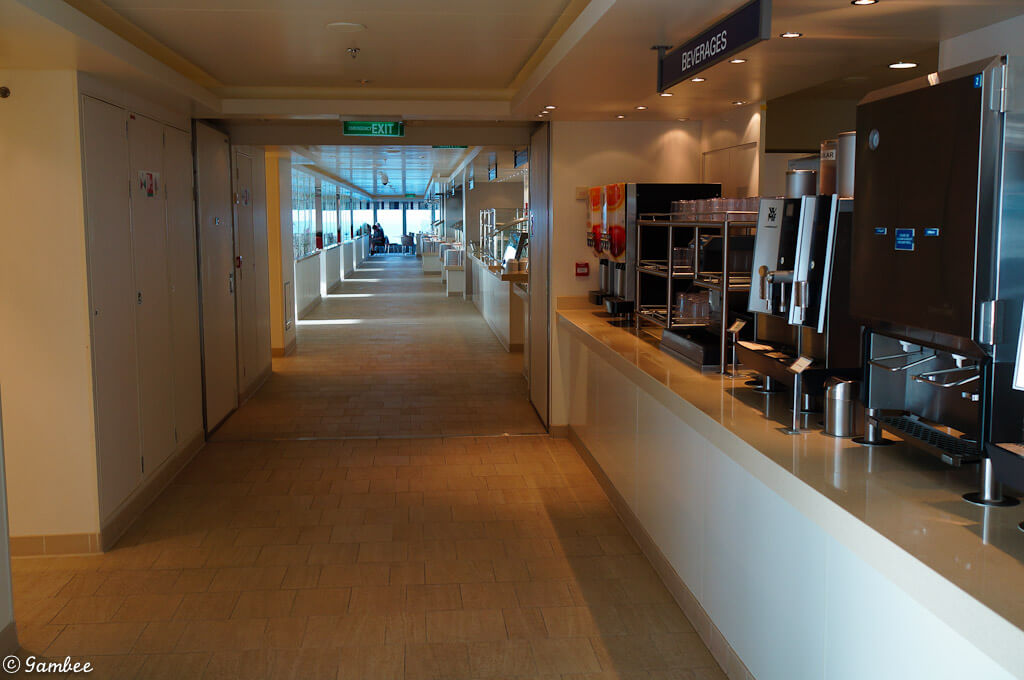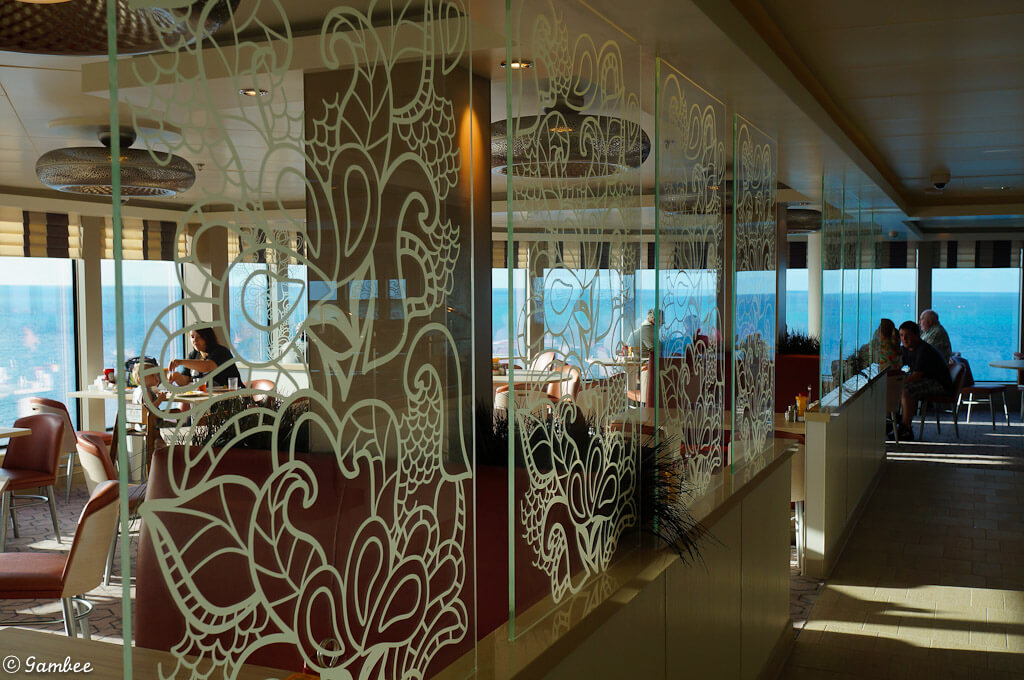 Here is the bar.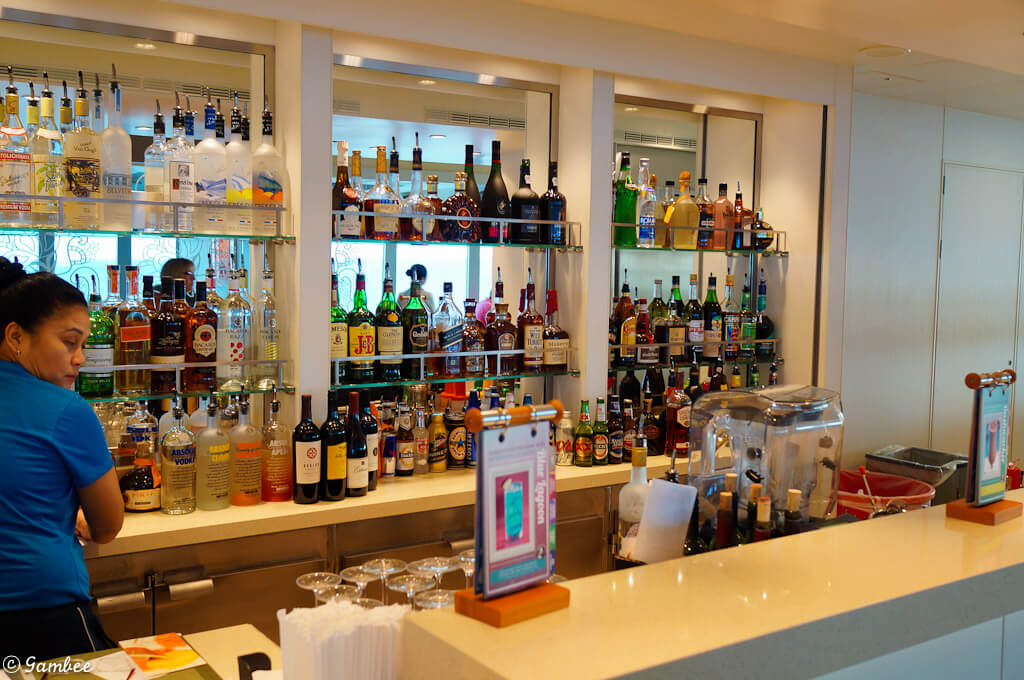 And a few of the items.
Then I decided to try the wine machine, I ordered a white Zin for my mom. I pressed the middle option that says half a glass. This is how much the machine gave me. I think it was $3.15.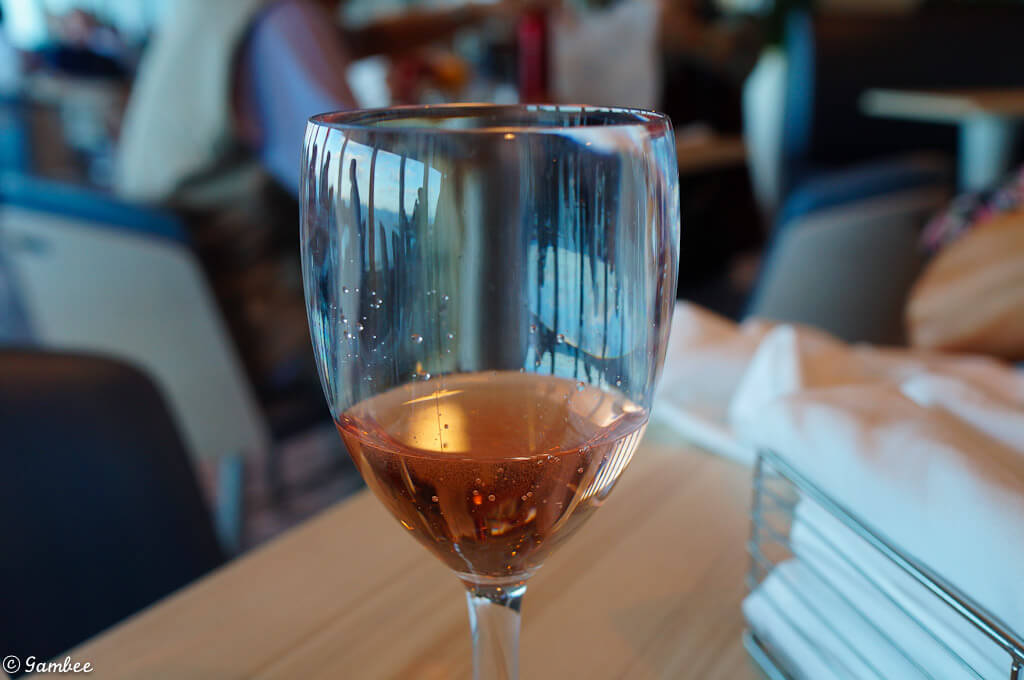 Also be careful, I was charged twice for that wine. We had to go get a refund, well mom went. I had vowed not to go to customer service again and was sticking to it. She said that it was fairly easy to get the refund.
One more thing to add was that the next lady to us was talking to another table, and she said that she could not wait to get home and get off the ship. From what I gathered, her main issue with the ship was the MDR waits and service. Other than that it just seems to be very minor issues, that are certainly not a reason be wanting to get off a ship. Some people just find a way to complain about everything and ruin their experience in the way.
We then went to the room, and I grabbed my tripod to take some pictures at night since it was going to be our last night in Bermuda. The idea was to go and see the John Lennon concert, but we never made it there. We instead decided to sit and relax by the internet area. It is actually a really nice area to sit and relax, I really enjoyed it there. Plus a lot of the crew of the ship goes there and they play their music, very enjoyable.
The lighting is so smooth in these 2 pics.
See the rooster? They sleep there at night.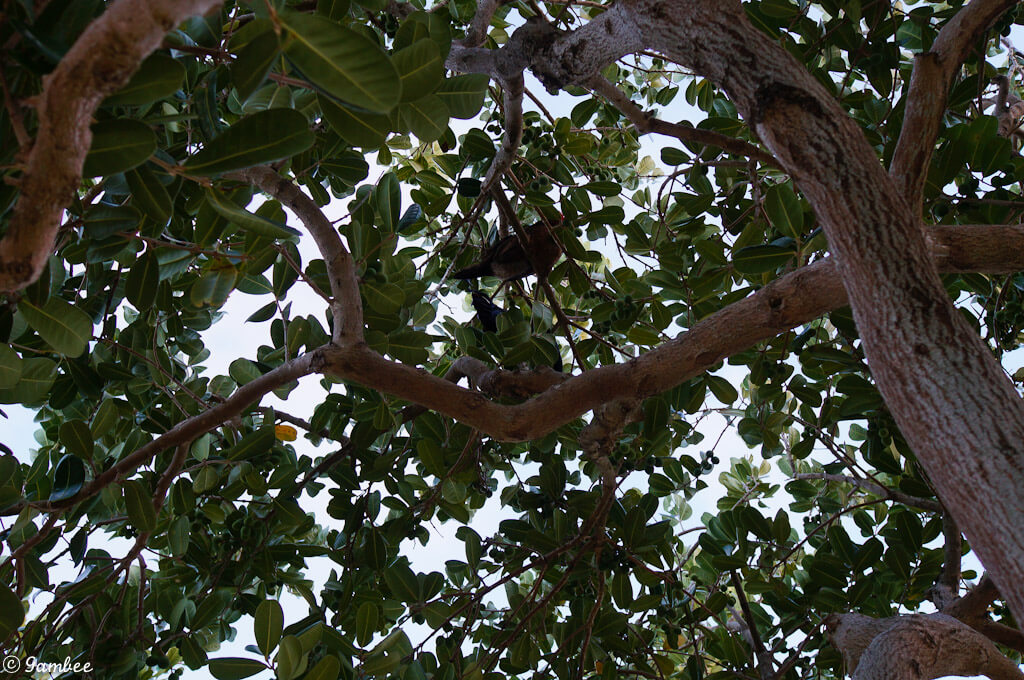 Kings Wharf Bermuda Pictures
People getting of from the sunset sail.
I failed to take notes that night, and I don't much more pictures, my guess is that we called it a night after the internet time.
When we got to the room we had a new little friend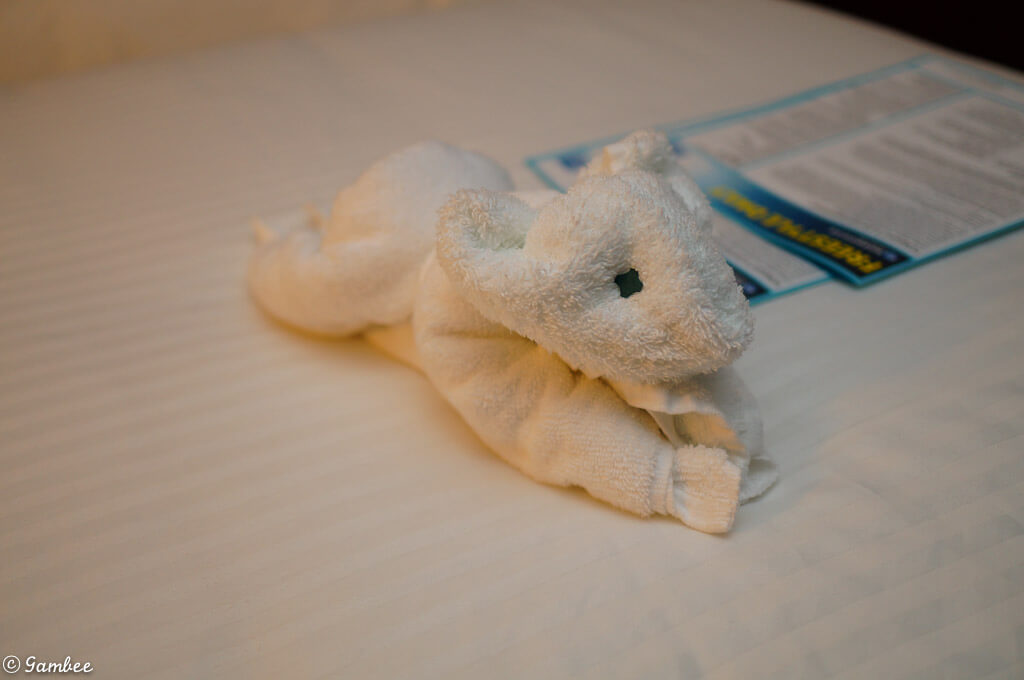 Overall another great day in Bermuda, I really enjoyed snorkeling and taking pictures of horseshoe bay. Mom was really happy with that she bought in the mall, I think she got two small plates of Bermuda and a Christmas tree ornament.
Sorry about the lack of info on this day, I failed to take notes and I really did not have that many pictures either.
Day 5, Ending.
More on Kings Wharf Bermuda on the next chapter 🙂