This chapter 15 continues with more information about Falmouth.
Then we went back to the room to change out of our wet clothes, my bf was in there. He told me he bought an internet card for $10 in Falmouth, the $10 cover 24hrs. He told me it worked very well down there, but up here it was somewhat unpredictable.
Here is a picture of the card
And the building where he bought it in Falmouth.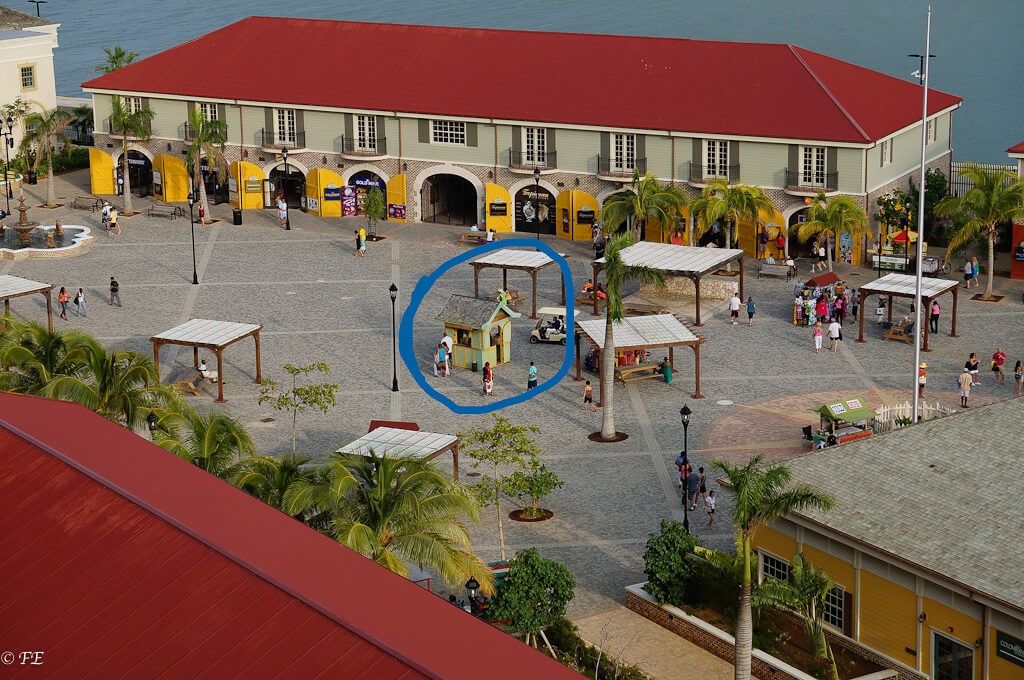 I took a few more pictures of Falmouth from the balcony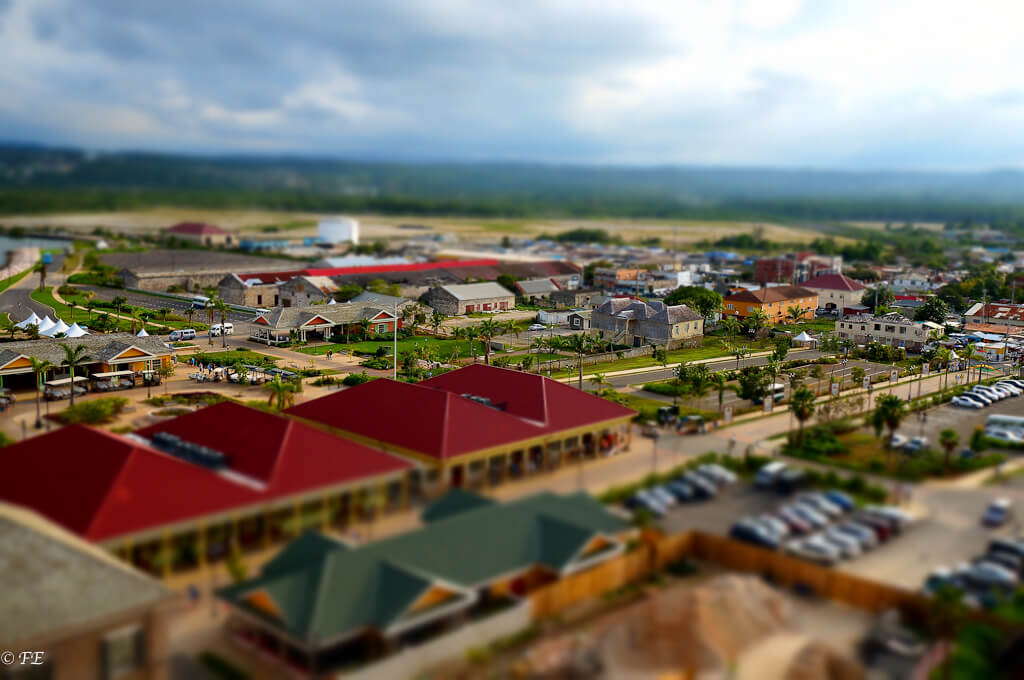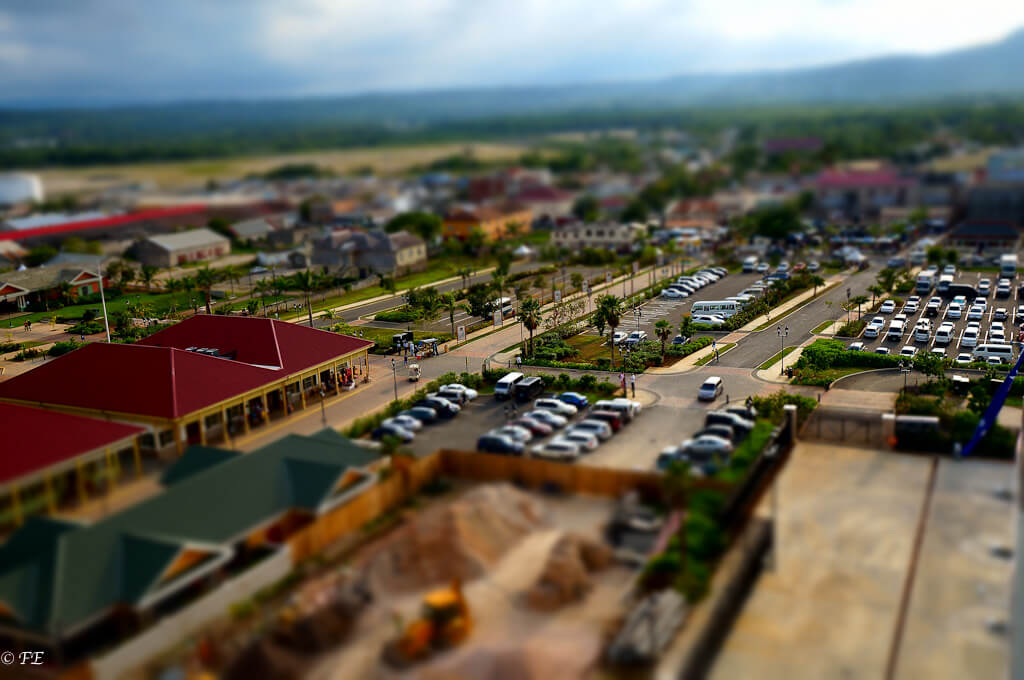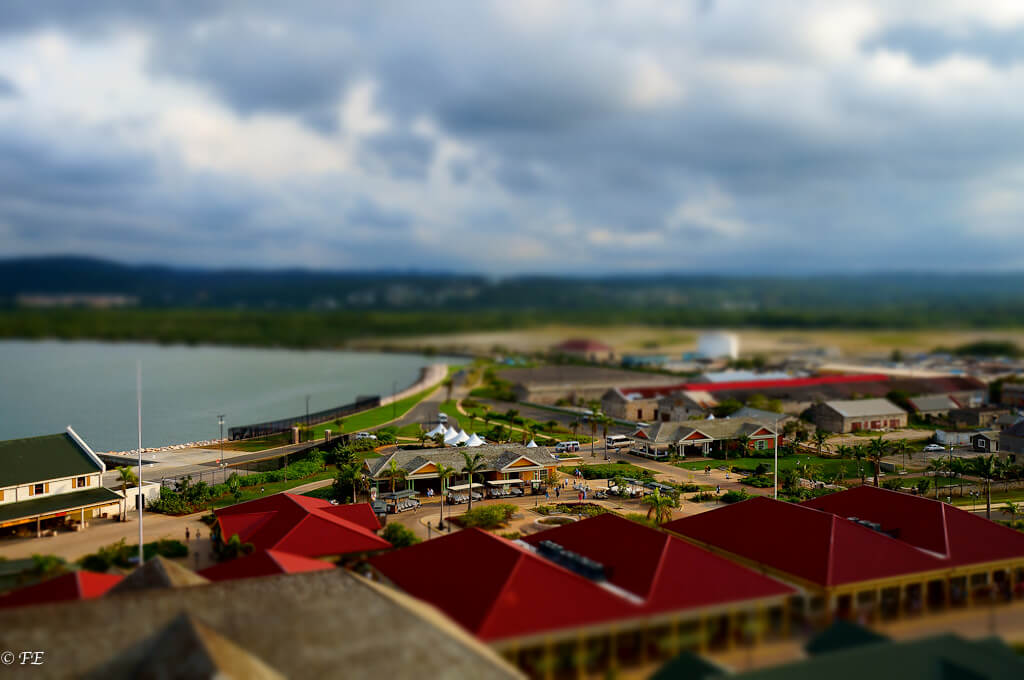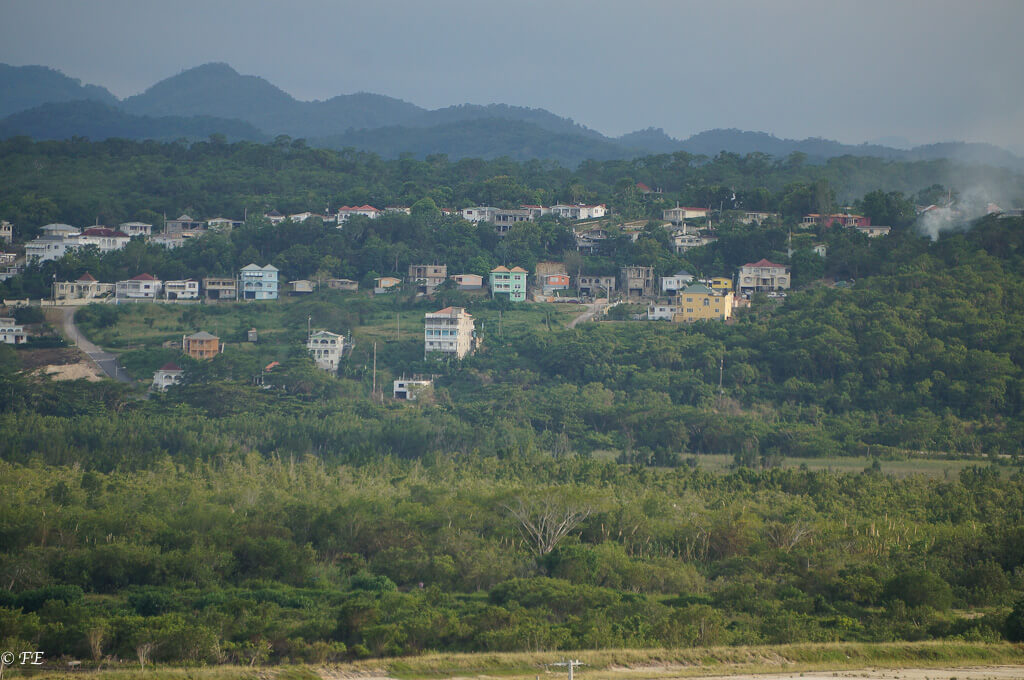 I love this picture of Falmouth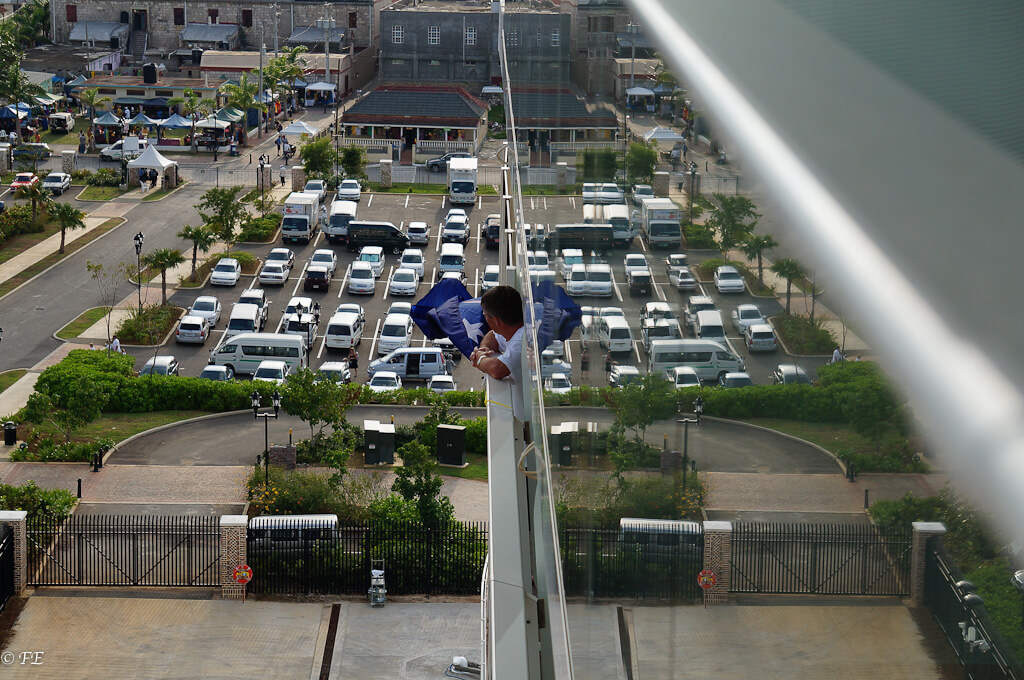 After that we decided to go try the ice cream parlor, since none of the flavors appealed to us, we decided to get a drink of the day instead.
It was wayyyyyyy too sweet for my taste, mom ended up having most of it.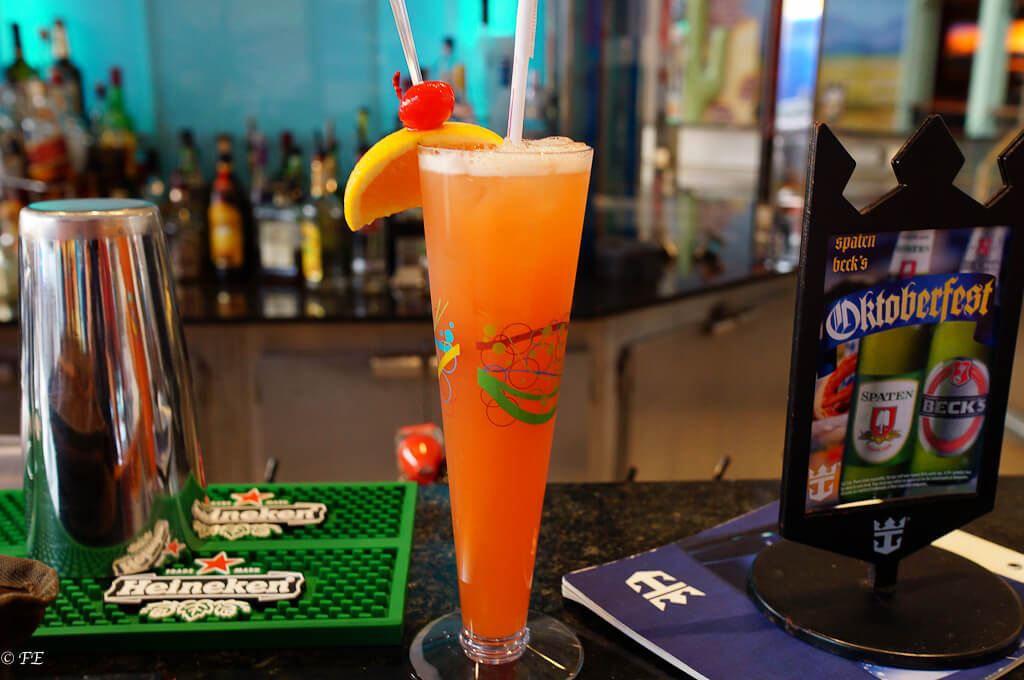 After we had the drink in our hands, I decided to try a different dog, this time I ordered the wunderdog. Once again I had something completely different in mind, but to my surprised this dog was amazing, so tasty. I am almost sure that it's a veal hot dog.
After that we went up stairs to our balcony to see the sail-way, mom enjoyed her drink and I enjoyed my dog, she ate some of it. Meanwhile, my bf was seeing "The hunger Games" on tv, on a side note, I loved the book trilogy, but the movie is just horrible.
Anyway back to the cruise, as we sat there we notices that there was a lot of smoke coming out of many house in Falmouth. The most logical conclusion we came out with was that a lot of house holds do their cooking with ovens fueled with wood. It almost looked like the houses were on fire. We sat there and enjoyed the sail away. During our cruise we found out that this was one of our favorite activities, mom, and I loved it. The feeling is just one that words cannot describe, I think it is one of the things that we will look forward the most in our future cruises.
here is a short video for sail away; http://youtu.be/ETPEkEutdKg
I also got some night pictures of Falmouth.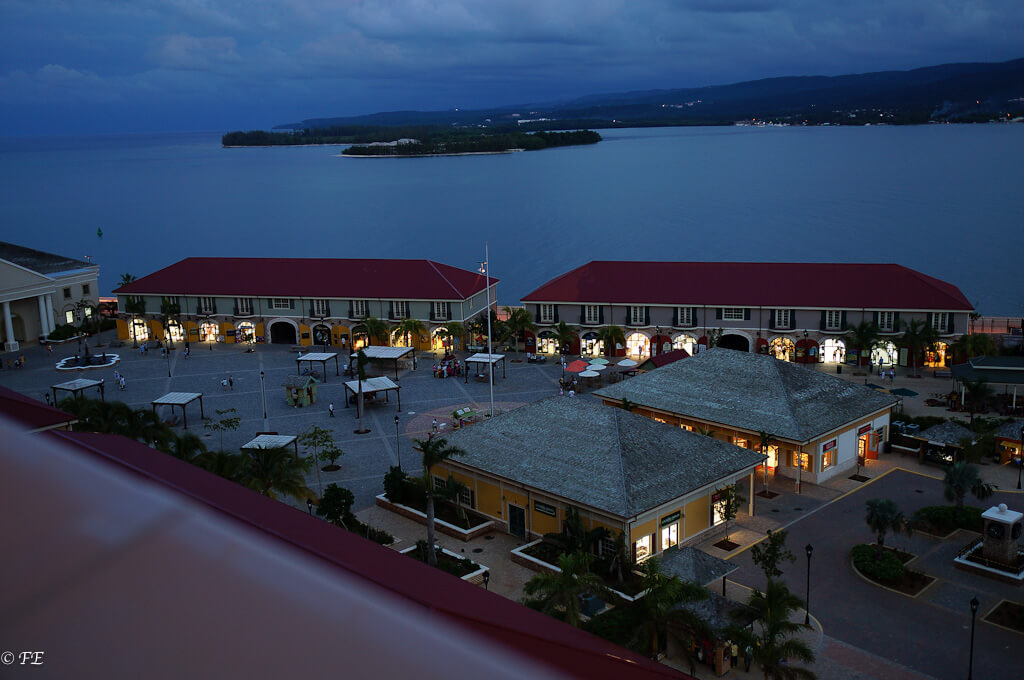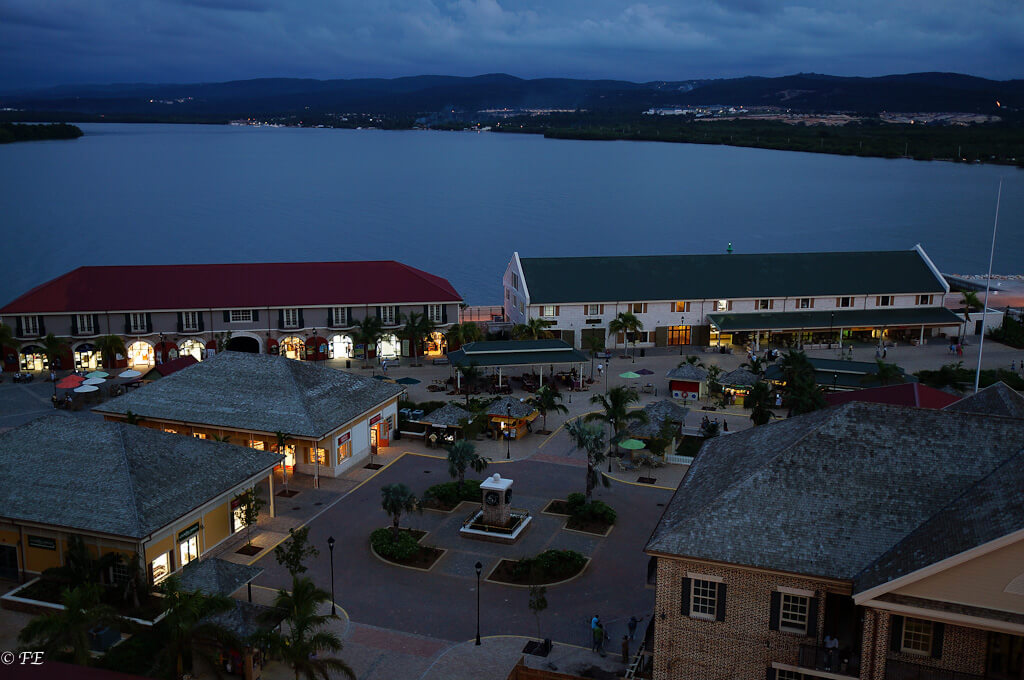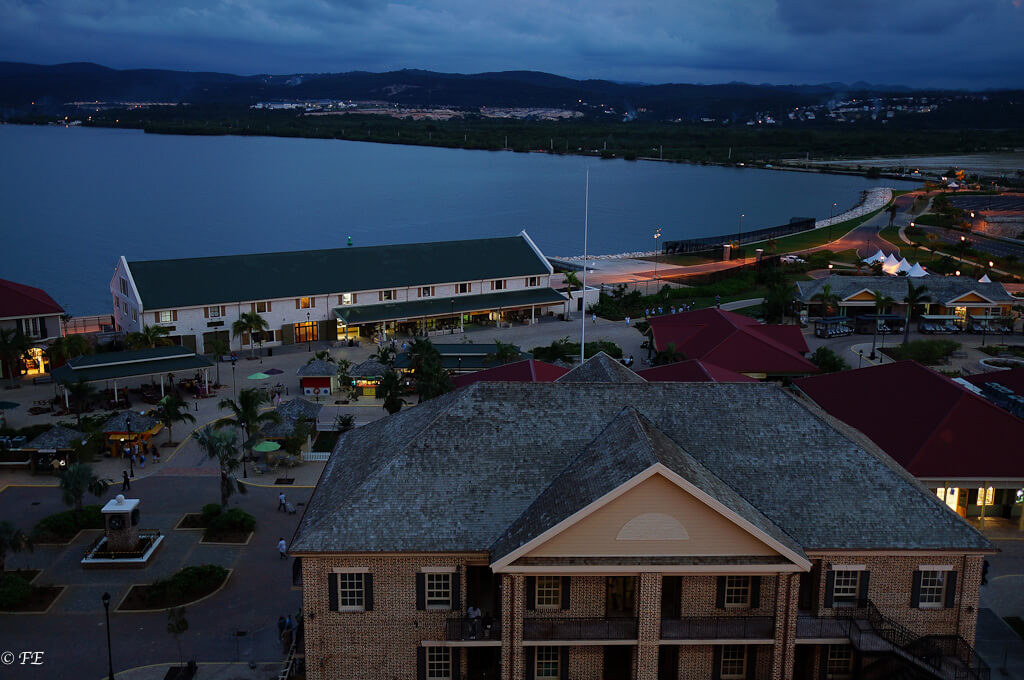 You can see the smoke that I was taking about in this picture, it is by the mountains all the way in the back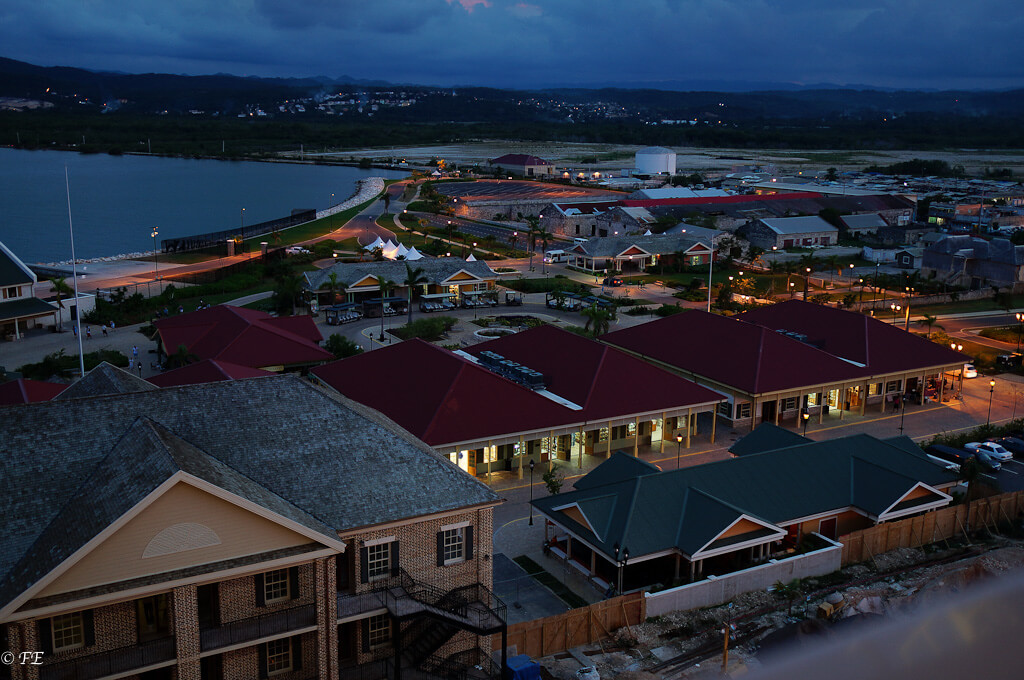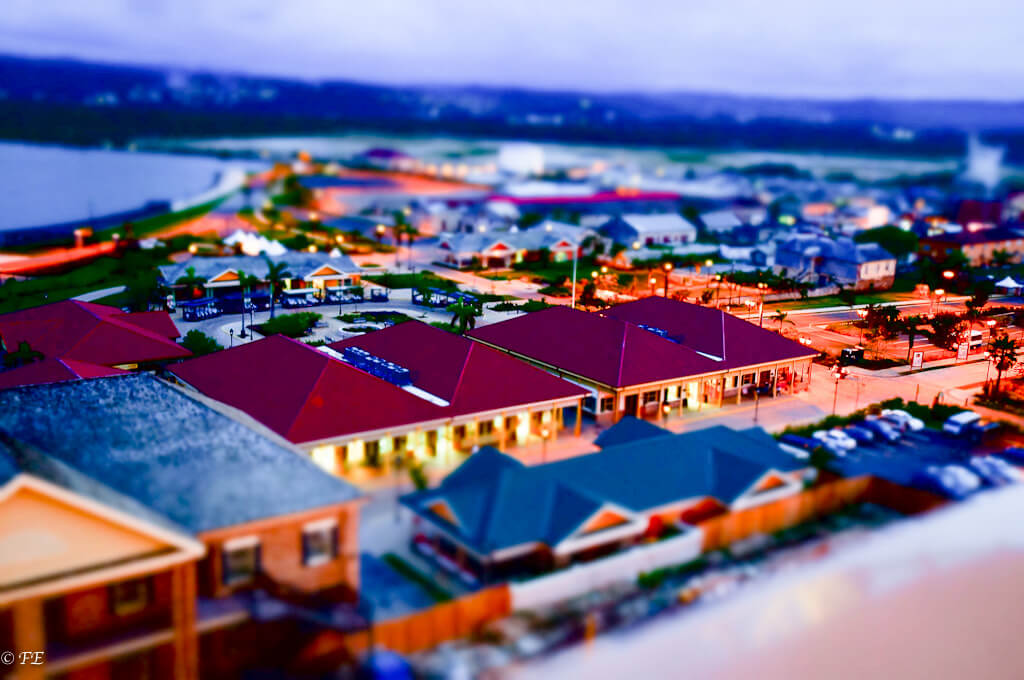 At 8:20 we went to the MDR for dinner, we were quickly seated in a table near our table of day two, we loved the location it had a great view.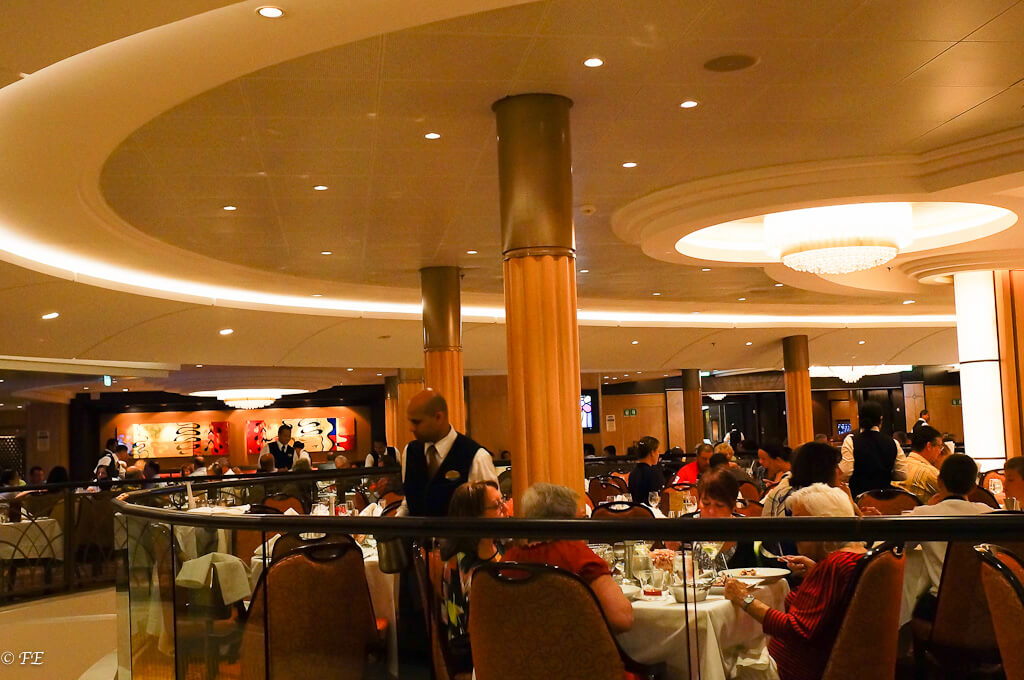 Since I had an idea that both mom and were going to have meat I decide to order a bottle of red wine from our wine package. We ordered one of the most expensive Cabs of the package. It was a good wine for that day, but nothing special.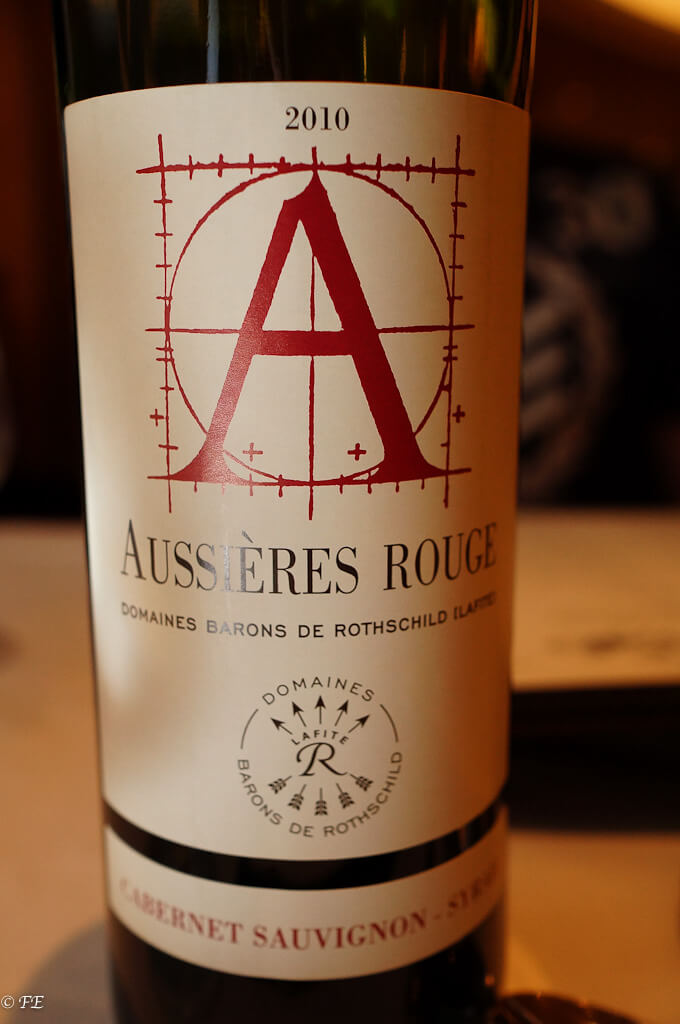 As I am sure you noticed by now, mom loves her soups, so I ordered her a clam chowder. I usually do most of the ordering for her. I am usually very aware of what she likes and what she does not. Also remember she had no glasses, she had lost them earlier that day. So yeah…. she was blind, lol
She loved the soup. It came nice and warm to the table.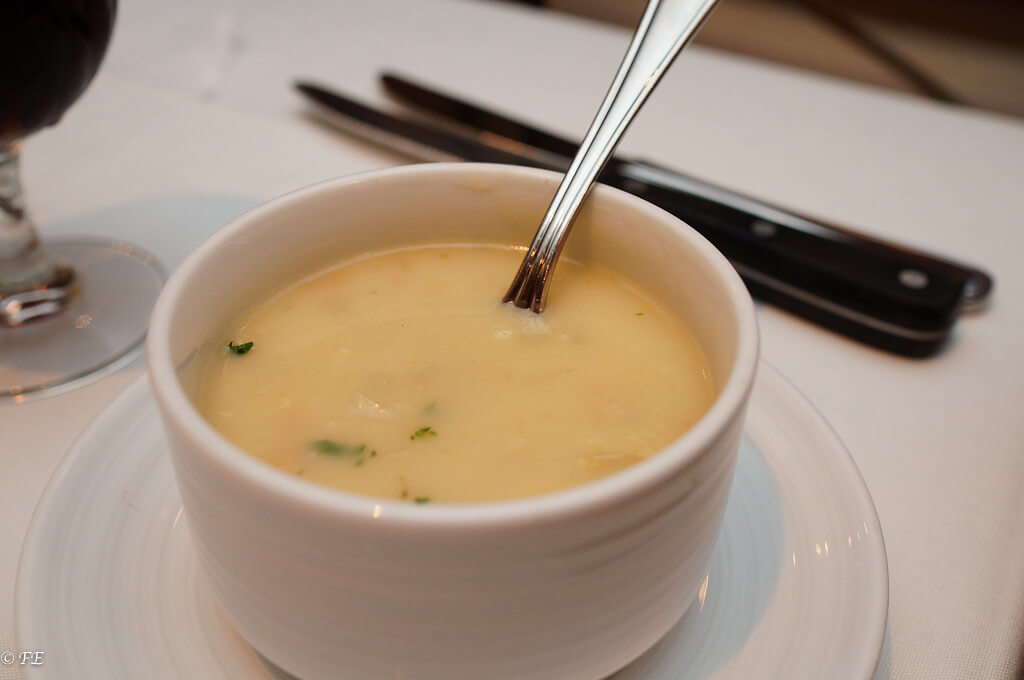 I ordered the carpaccio. I will try to be fair here, it was more like a roast beef than a carpaccio. The one in Giovanni's was much much better, like real carpaccio. Now don't get me wrong I enjoyed it very much that night, it just did not have the consistency of a carpaccio.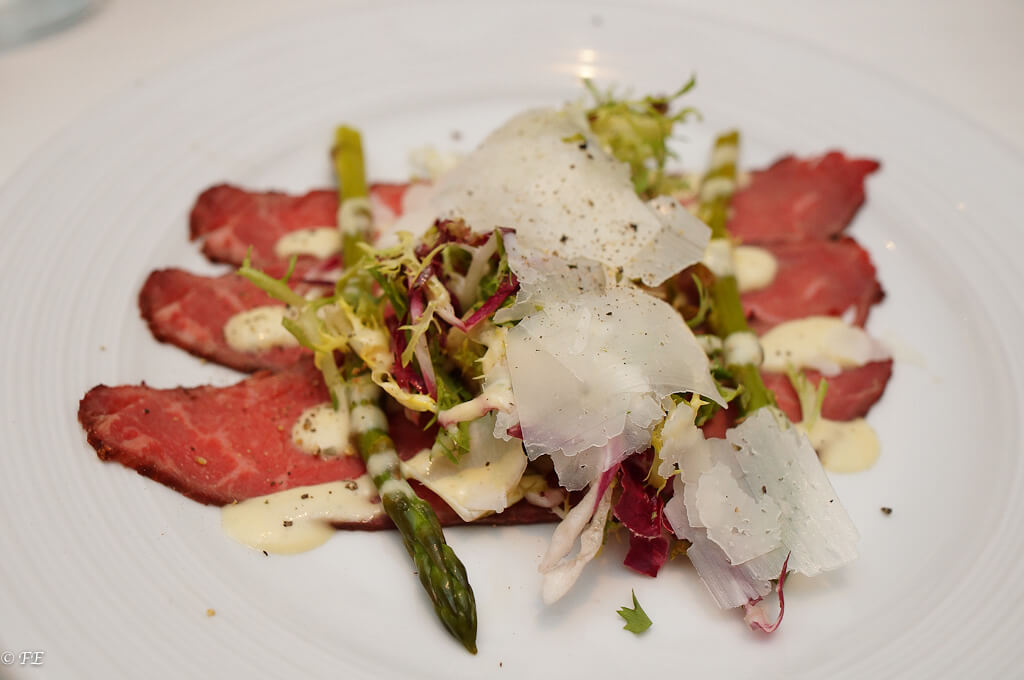 Since my bf did not see any appetizers that he really liked, he asked me what else did we want. I told him to order the ceviche, I really wanted to try it. It was not like my usual ceviche, but it was very good. Between mom and I we ate everything!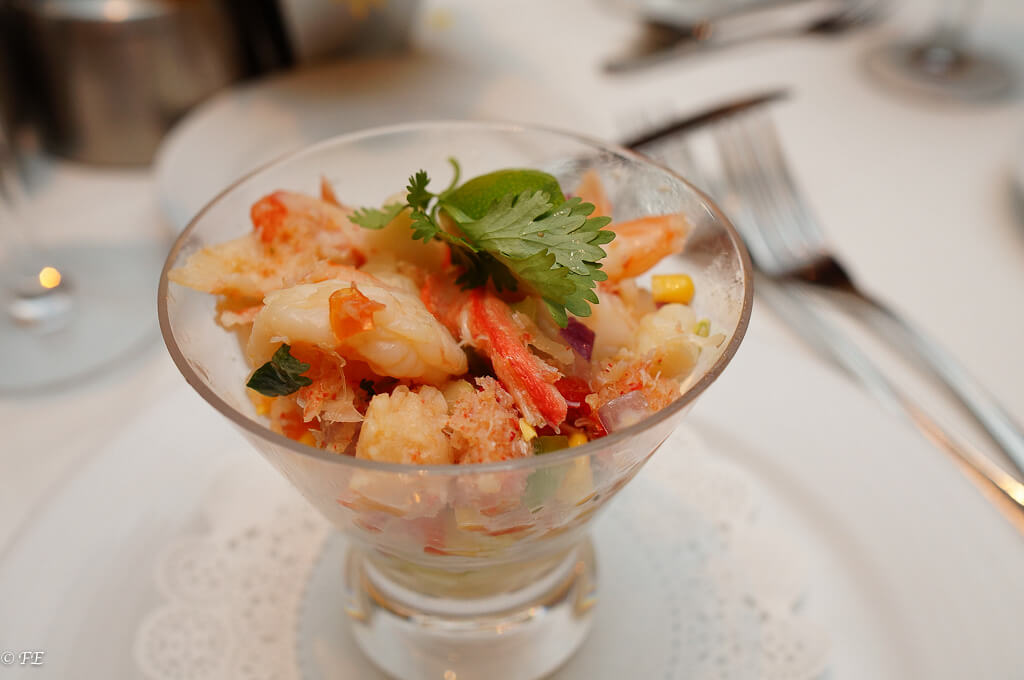 For dinner my mom got the Manhattan strip steak from the classic menu. She finally nailed what she was looking for, it was a very nice piece of meat. We ordered it medium rare as she likes it. I was very happy that she liked it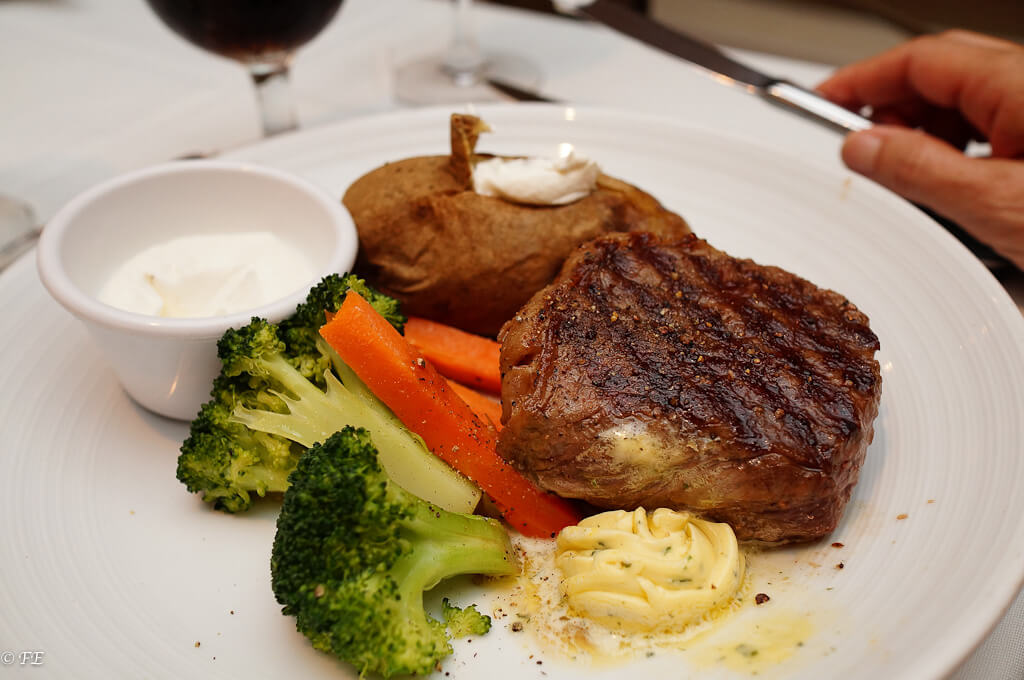 After my complete disappointment at the rack of lamb on my first night, I was a little hesitant at ordering it again. I asked the server what he recommended, and he said the rack of lamb, who was I to say otherwise? So I went with his recommendation and ordered it. To my surprised this was much much much better, it was actually a very good rack of lamb, I was very happy with my decision. I cleaned up that plate!!!! Most importantly the meat was nice and tender, no jaw pain the next day 😉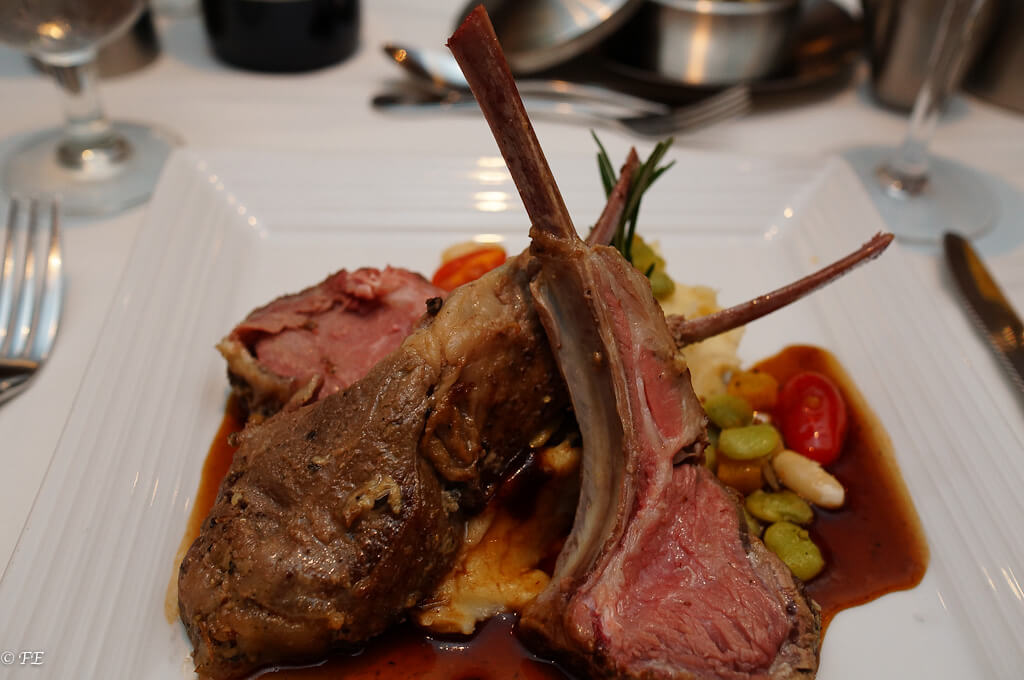 My bf was pretty boring that day and ordered a fettuccine Pomodoro, I guess it was good, there is no real way you can mess up that dish. No worries, he had something else later on.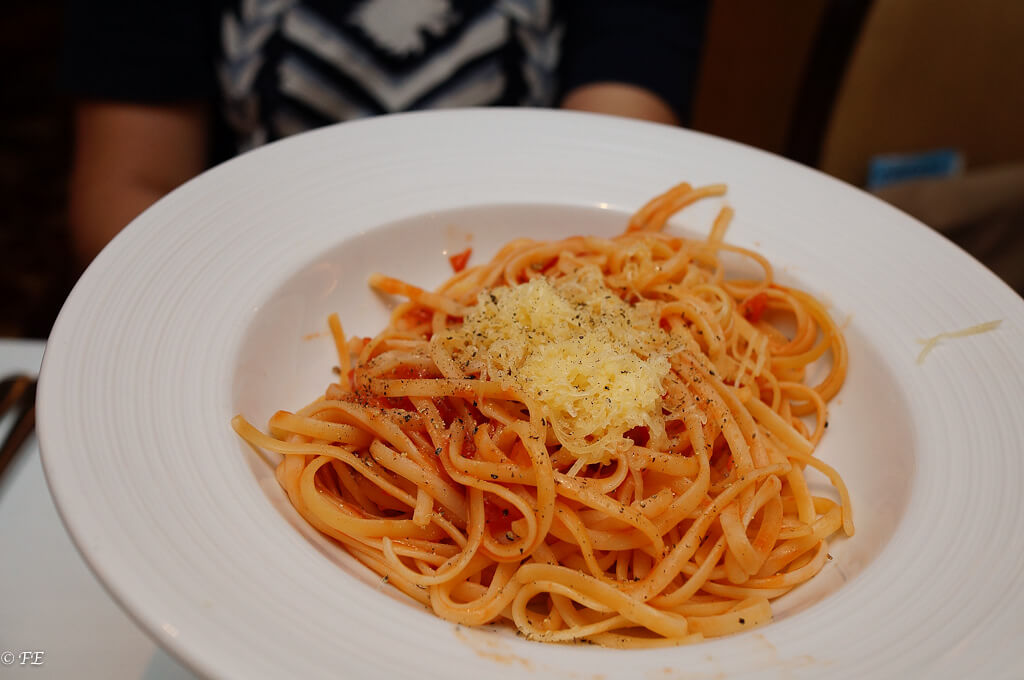 Mom had the warm chocolate cake, it was fantastic!!!! You can see there that she was too fast for me and took a bite before I grabbed my camera, lol. No mom, no, stop!!! She loves her chocolate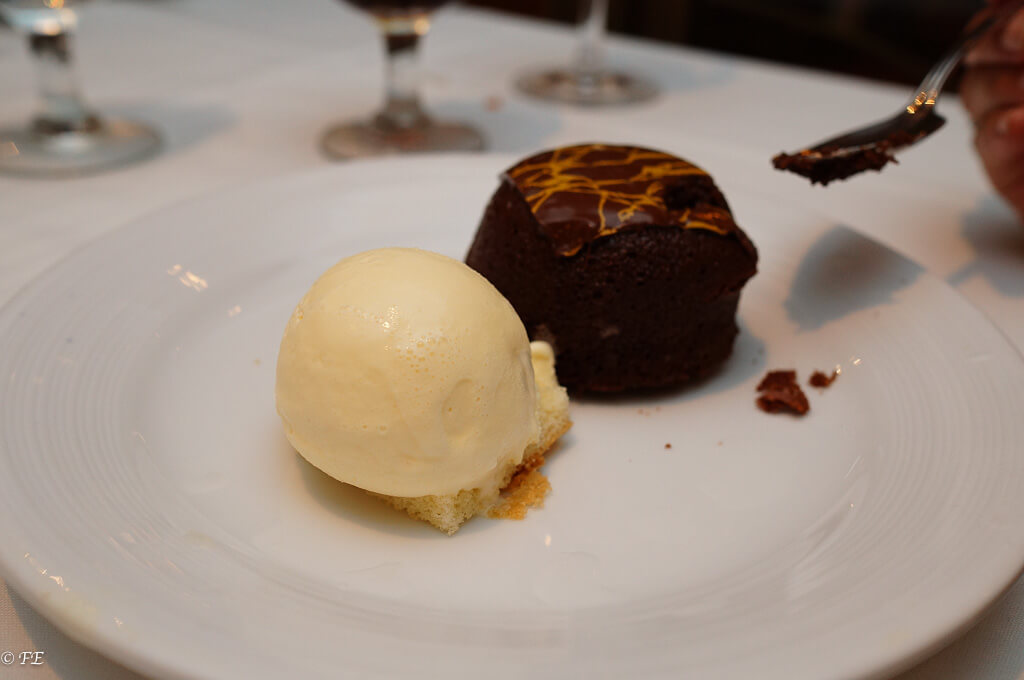 My bf had the two-tone, he ate it all, it was very tasty, but my least favorite out of the 3.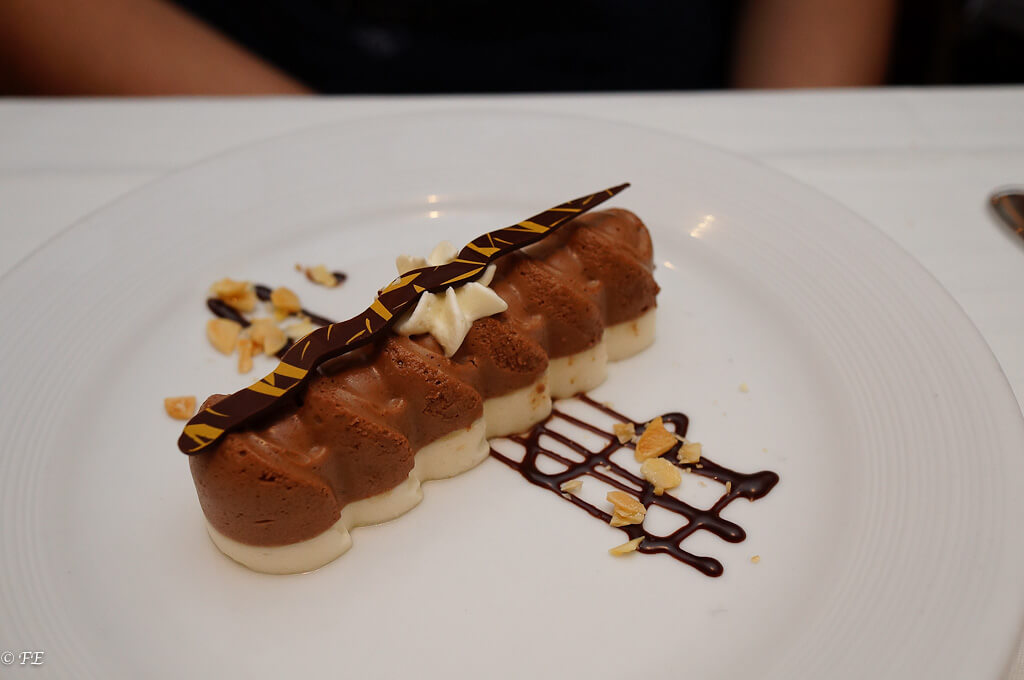 The winner of the night BY FAR was my creme Brulee, I am really not sure how to describe it. My mouth has felt pleasures like that one on the rarest of occasions. When I took the first bite I simply melted into that chair and forgot about all my worries in life. Next thing I knew my mom was trying to steal my dessert, once again, no mom, no! lol, stay away from my dessert! Nah, just messing with you, we shared everything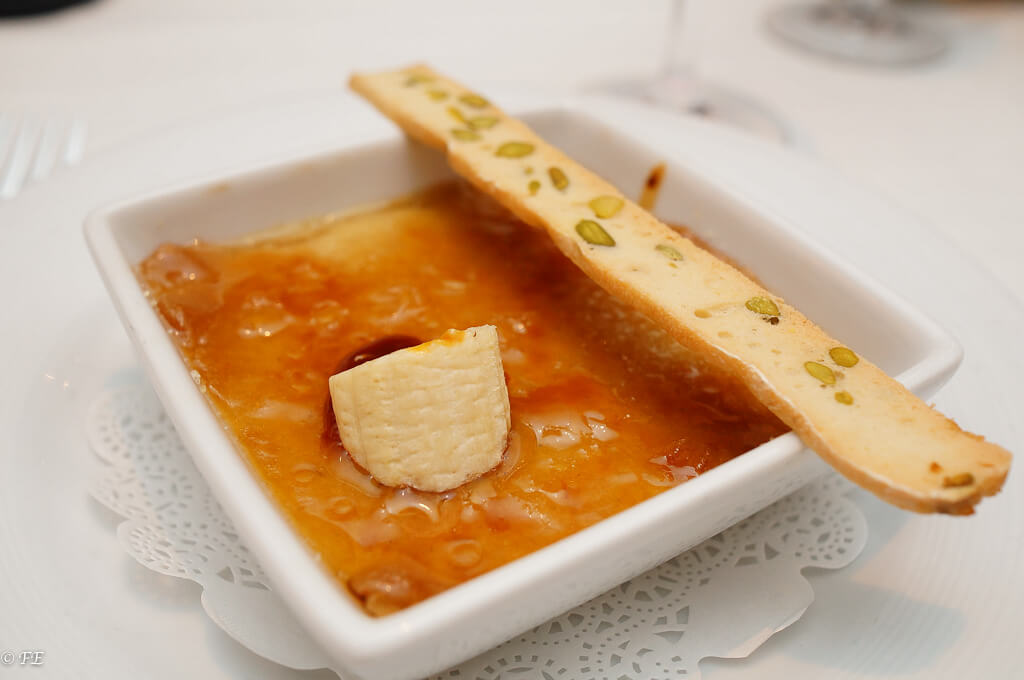 On my way out I took another picture of the wine dispenser, this time with my tripod. It came out very clean.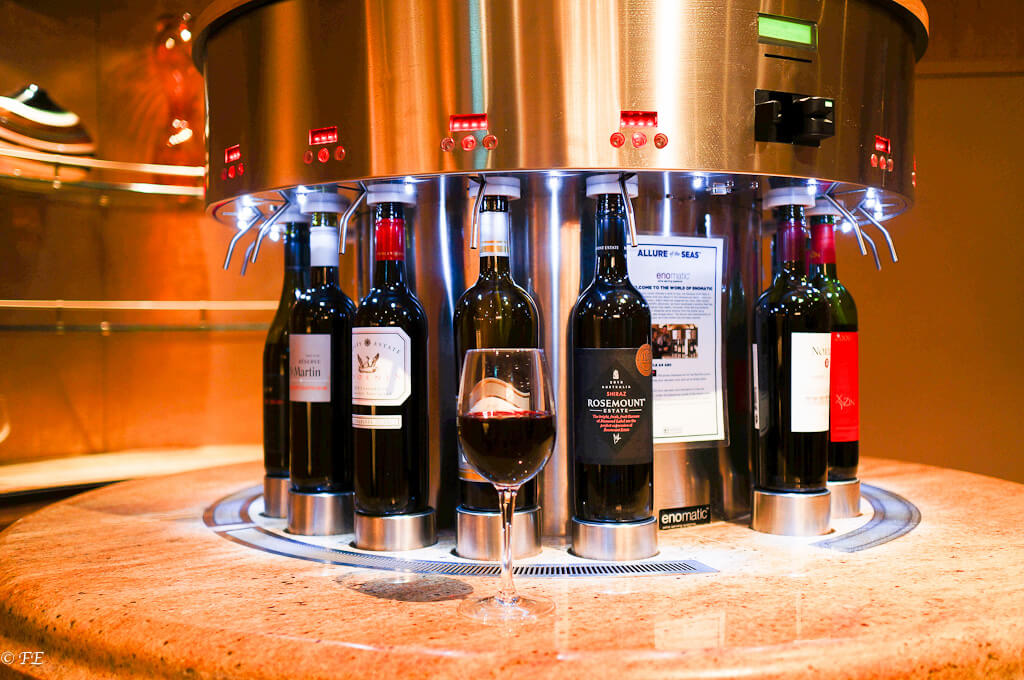 For more on Falmouth go to my X Silhouette review 🙂