Chapter 22 has a lot of information on Chankanaab national park.
So with plate in hand and very well packaged if I may add we left and continued walking down the street and loving the breeze.
Then I noticed some fishermen across the street and if there is something that I love is fishing, I had to go and check it out.
I forgot what kind of fish they were, but the thing in the middle is their egg sack and apparently it is very tasty. I wish I could of bought one, but where was I going to cook it? In our balcony? yeah right lol, I am not sure our European neighbors would of liked that 🙂
We stopped at one store, and there was one she liked and purchased it.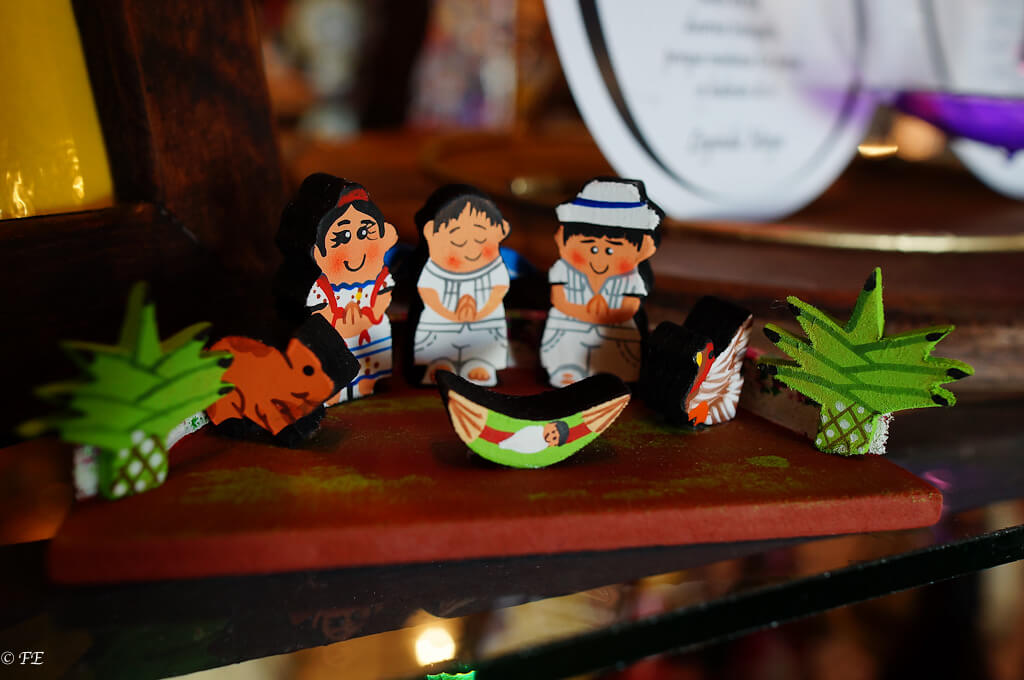 At that same time I also bought a coke.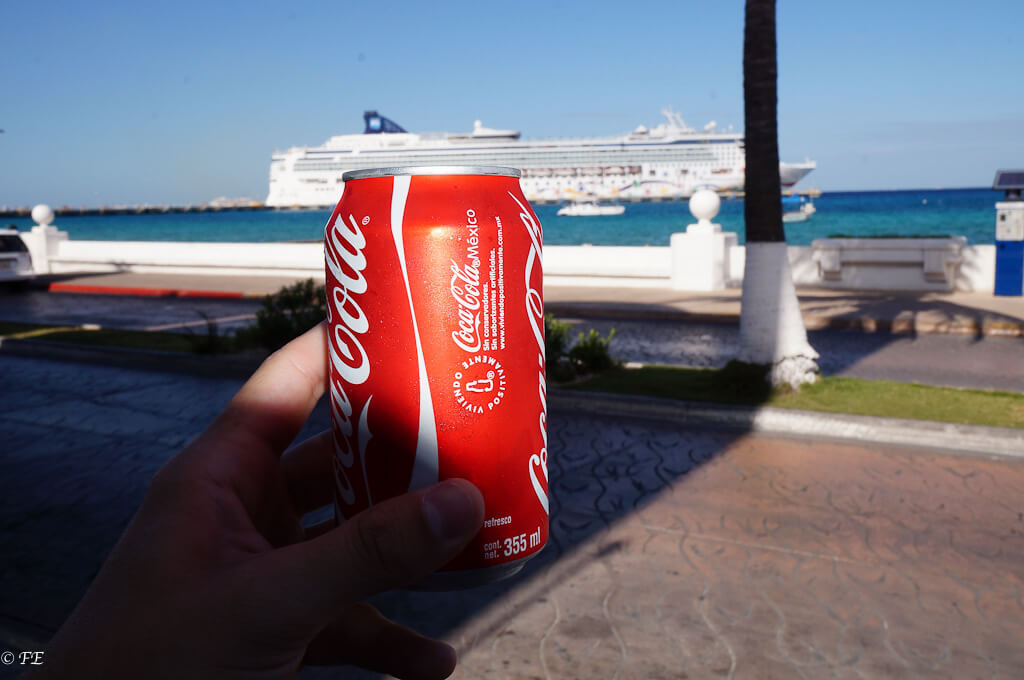 I got a picture of the Pearl coming into dock, I love these pictures!
Some of the fishermen were struggling with the boat and the taxi drivers stopped and helped them pull the boat out of the water. Like I said there is a HUGE feeling of community in this island, most of the people know each other.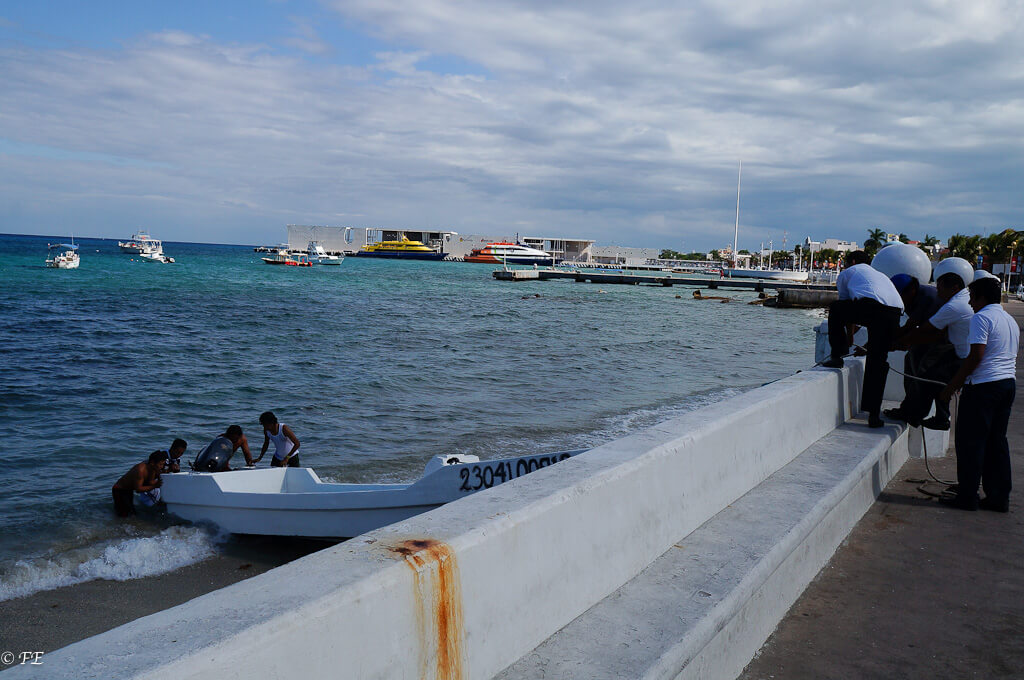 I will let you in an little fun fact of Cozumel, Mexico, lol, the first taxi driver told us the island had 75k inhabitants, the second told us it had 95k, and the third one told us 135k. It was so funny, we never asked anything about how many people lived in the island, but all 3 told us, and all 3 had different numbers, I thought that was sooooo funny. 
 As I age I have learned to appreciate little things like this more and more, just small touches in life that make it the more worth it.
Continuing into our last store visit, I decided to buy a bottle of tequila to save some money in chankanaab national park and I could also use it as a souvenir for one of my uncles. He likes those kind of bottles, he keeps a little collection at home.
We made a few more purchases before we got in a taxi and left to chankanaab national park.
The taxi was old and beat up, he actually had to open the door for me because I was not able to do it on my own. I will tell you one thing the gentleman driving that taxi was maybe the nicest person I encountered in Cozumel. We got on and asked him how much for chankanaab national park, he said $10 and that it would take about 30 minutes depending on traffic. He was little off in the time frame, we got there much faster, but it was nice to know the details.
On the way there we started talking, one topic that really interested me was a major hurricane back in the 80's that pretty much destroyed the west side of the island. Our driver had been living there for over 40 years and recalled everything. On the way there he told us that all the west side used to be all beaches now its all full of rock formations. You know the funny thing is that was one of things I loved more about the island, go figure.
I took a few pictures on the way there.
Once we got to the ticket station I presented my coupon. The coupon would save us $2 each in the admission price, it's not much but it helped. I Attached the coupon to this post for those who want it, it adds up on a large family. So the total for our entry cost us $38 for both us vs. $42 without the discount. Once again I want to mention how nice people were, just incredible, so helpful in every possible way.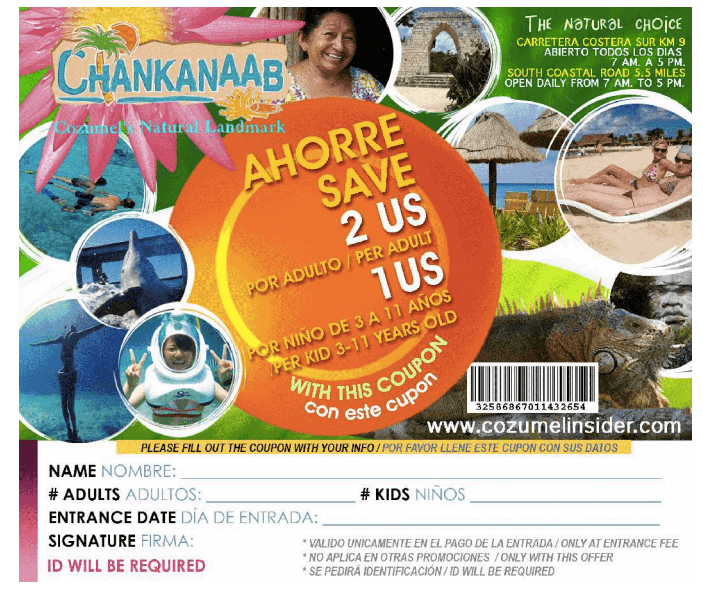 Chankanaab national park Dolphin encounter pool.

The park is just gorgeous, it was all that I was imagining and more. They keep the ground absolute garbage free, and there are people to help you everywhere you look. I found a friendlier atmosphere here than in the ship. If anyone has not done chankanaab national park before, I highly recommend it.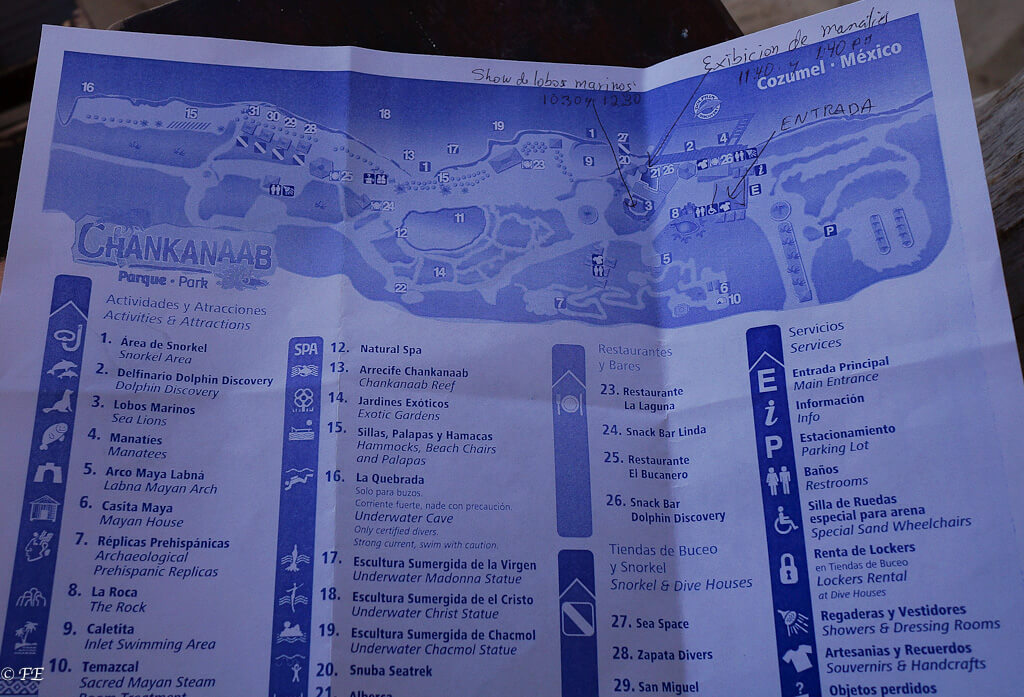 Before you go to the beach area you should stop by and see the dolphin area and the pool, I wish we could of done the dolphin encounter, but yeah, money was very tight by then. It is something that mom and I will have to experience sometime in the future.
Chankanaab national park pool.
It was then that we noticed that another ship had already docked next to us. Maybe the Magic?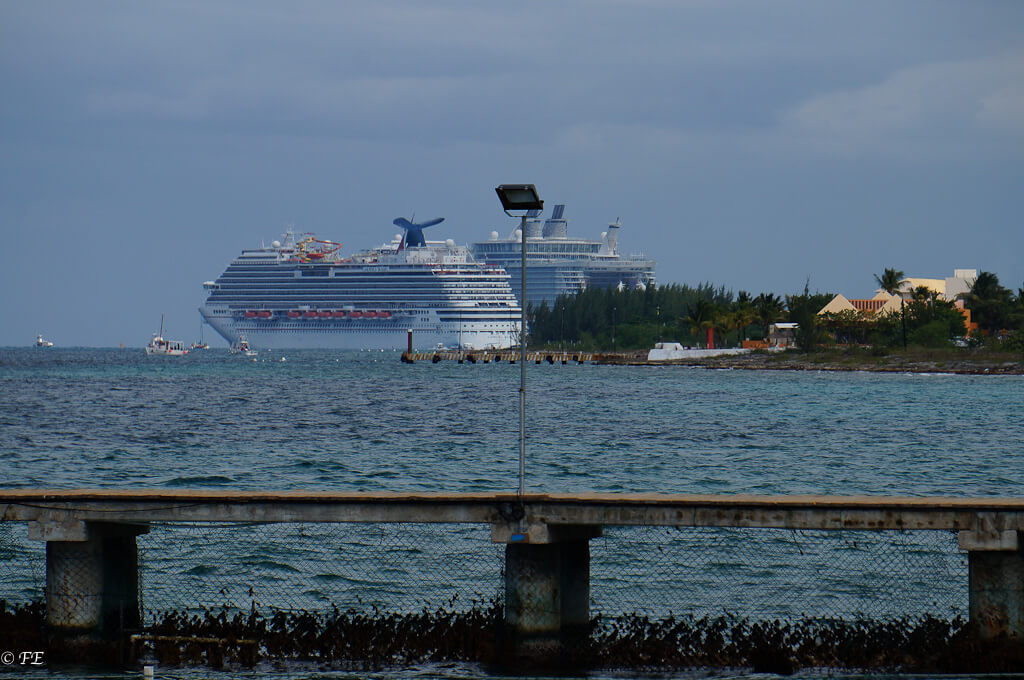 After walking the grounds a little we decided to go and see how crowded the beach was and try to get a nice place.
When we got there we noticed an almost empty beach and this was with 4 large ships docked. We quickly found a little cabana and set camp there, mom was super happy with our location.
Chankanaab national park beach.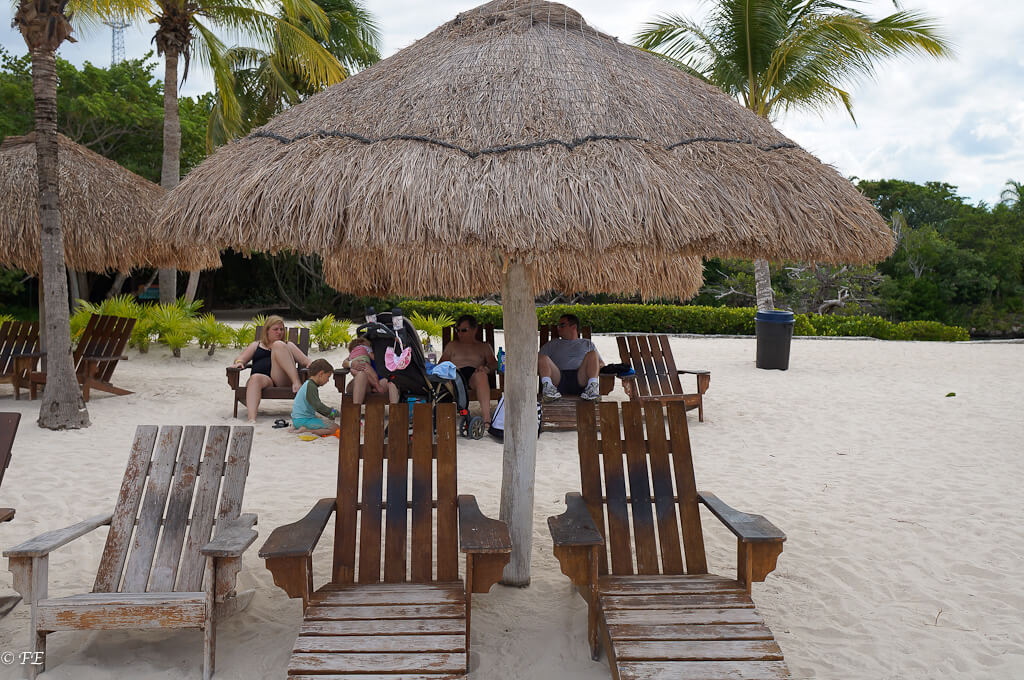 A few steps away from us, the Chankanaab national park main restaurant.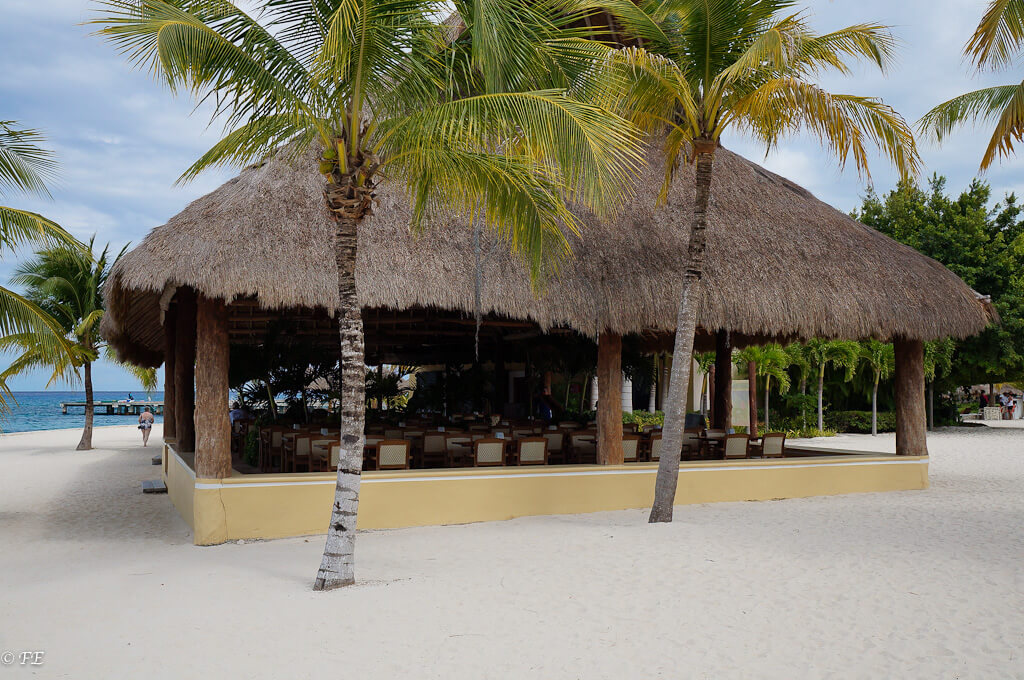 I noticed a crow and somehow I managed to switch lens really fast and get him before he flew away. (by the way switching lens is not recommended outdoors 
)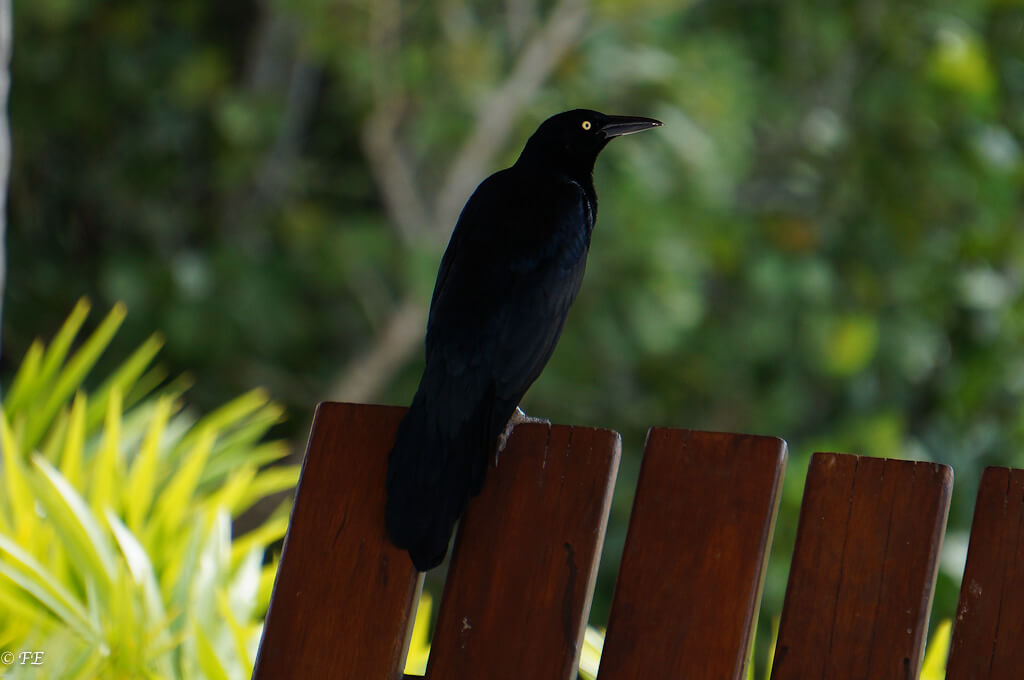 More on Chankanaab national park on the next chapter 🙂