Chapter 24 finishes Chankanaab national park.
The scuba center, here you also rent the snorkel equipment.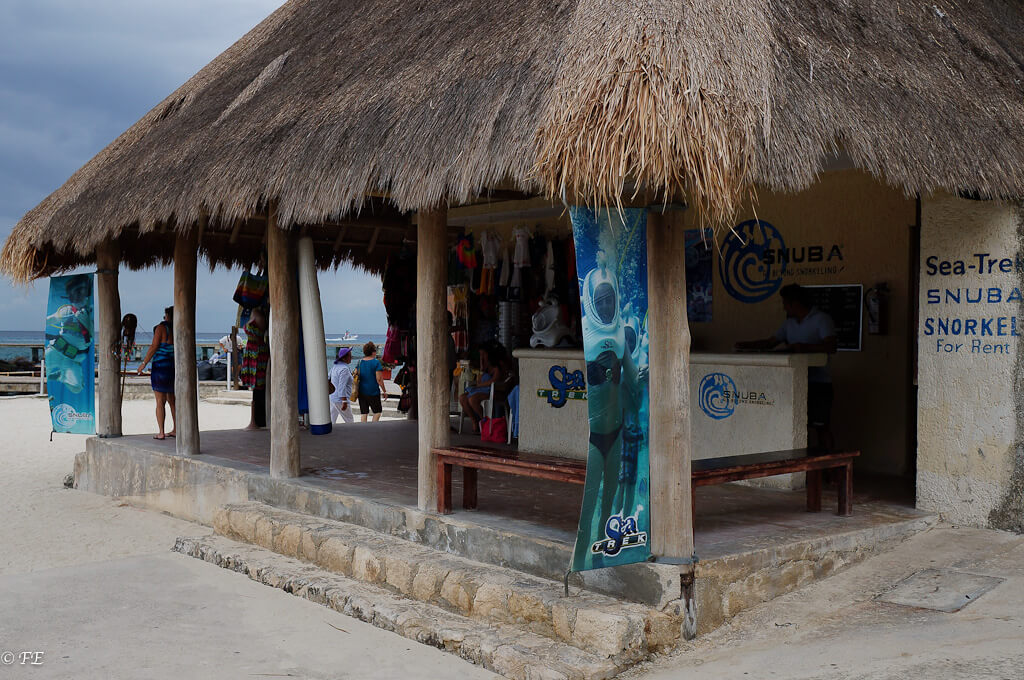 For those of you asking about the beach area, this is the only one I noticed in the park. There might be more, but I am not sure.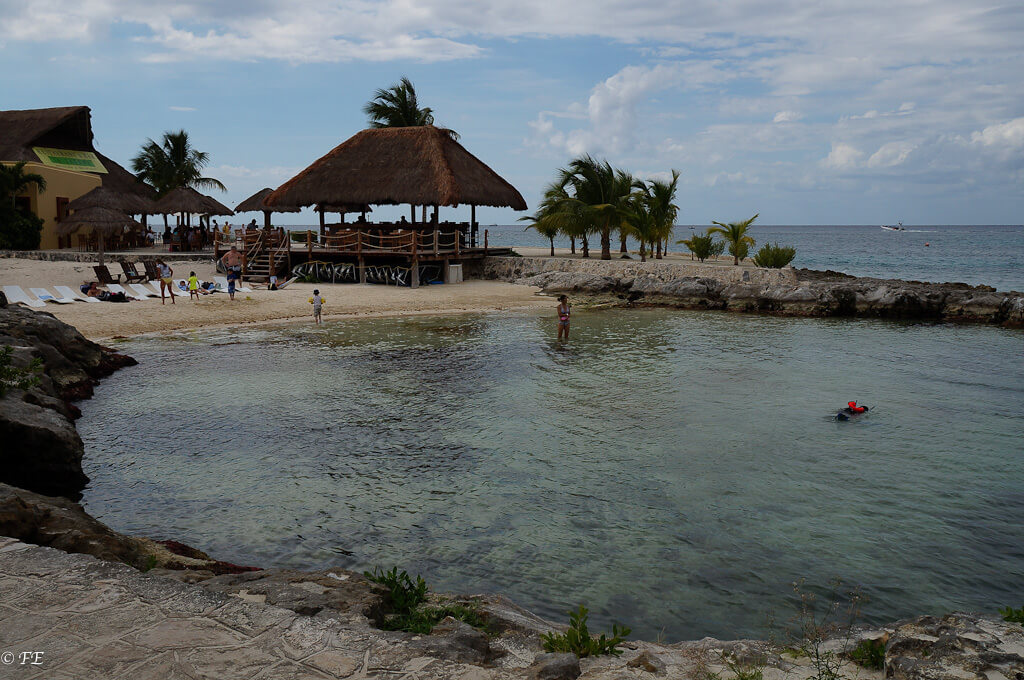 The pool is not owned by Chankanaab national park, it is actually privately owned. We never used it as the weather really did not help. But if I was informed correctly, there is a minimum of $7 purchase at the bar to make use of the pool.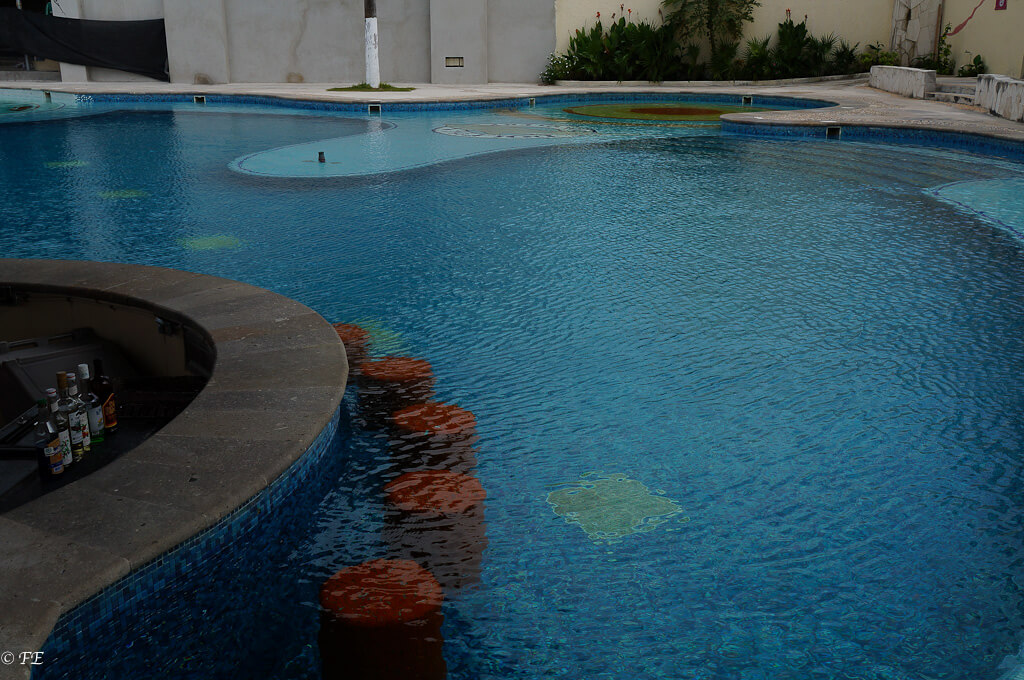 Before leaving Chankanaab national park we decided to see the sea lion show, here is a short video of it: http://youtu.be/_wnV9BeQtJ0
The show is very good and always making the audience aware of keeping our world clean and protect it. The only problem was that his english was a little weak and hard to understand, but it was a fun little show.
the entire place is very clean and modern.
Before leaving I took a few more pictures.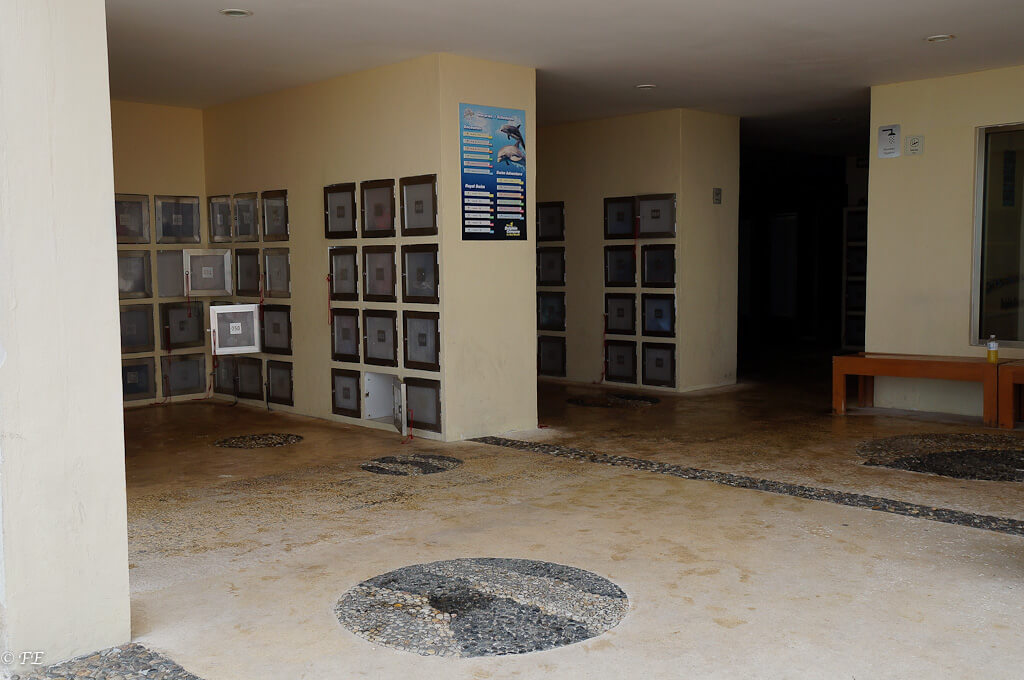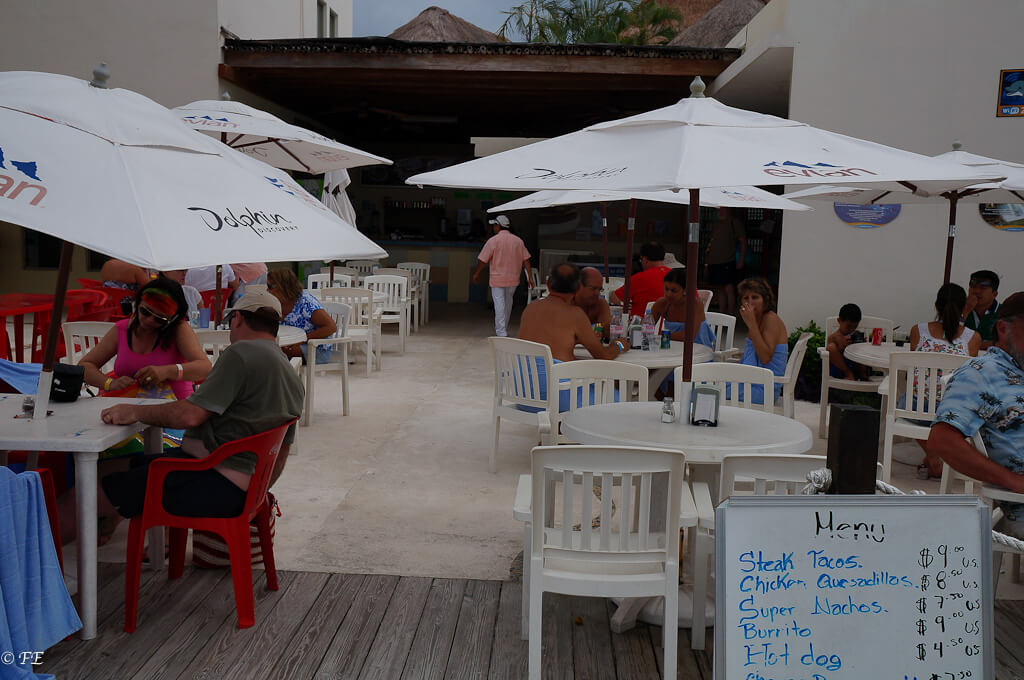 Chankanaab national Park taxis rates.
Overall Chankanaab national park was perfect for us on our first visit to Cozumel, we got to see a little of everything on our own terms. Chankanaab national park offers a little for everyone in the family, it never felt crowded and service was excellent.
I believe that Cozumel is one port that you do on your own and not with the cruise excursions. On our next visit to Cozumel I will look into either an all inclusive or renting a jeep and going around the island.
There were taxis waiting there, one of the Chankanaab national park employees calls one up for you.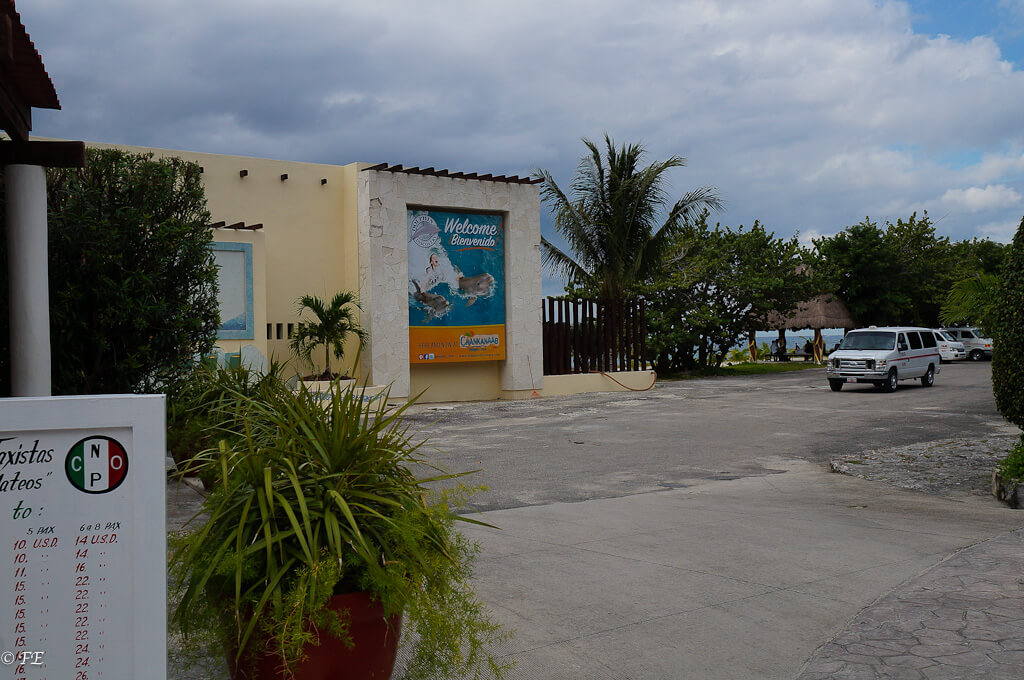 The taxi driver dropped us off in a plaza that is being built across the street of the docking area, if I recall correctly they are also building a Hard Rock there. The plaza is dead with only a few stores open at this time, but it seems like none of the tourists are venturing into the area just yet. It is very new, clean and pretty, they need to find a way to promote this mini mall.
Here are a few pictures of it.
Then we went back inside the docking area, we noticed a store with some very funny t-shirts, some vulgar some just funny.
Here is one of the many shirts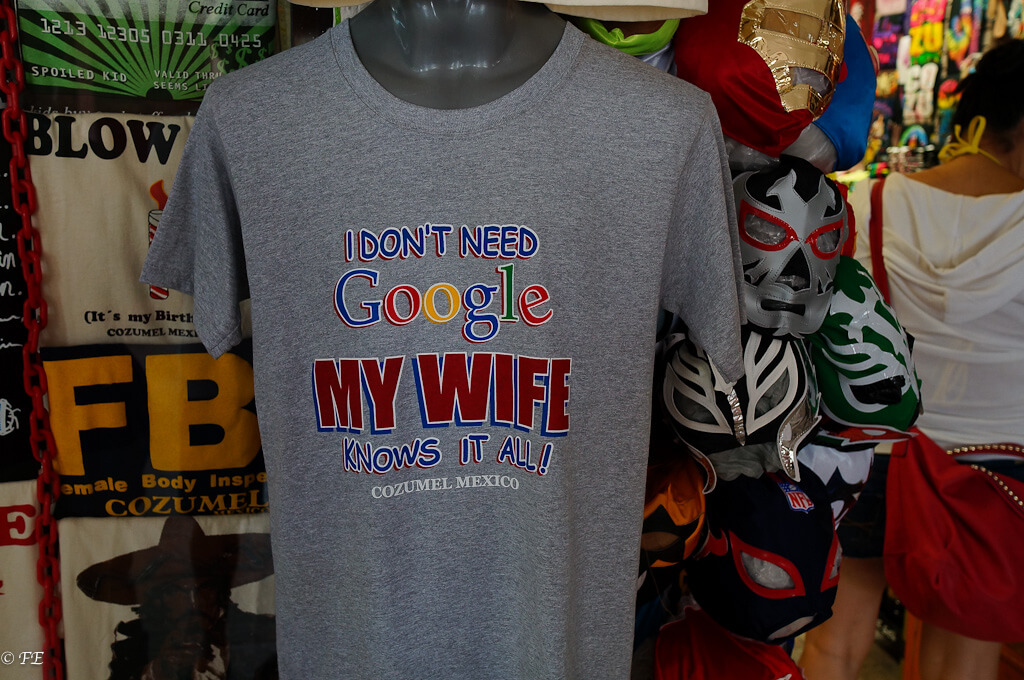 We kept on walking and I took some more pictures from some stores.
After leaving one of the stores I noticed a Senor Frogs and to the left of it a little hill that could provide a great angle to take some pictures of the ship. So I called my mom and told her I was going to be there, she was busy looking at nativity scenes. But she was pretty much done and she followed me.
It is so funny how small the carnival ship appears to be, but in reality is a large cruise, but the perspective of that angle made it look that way.

That place was happening, very lively atmosphere. The pool however looked a little dirty.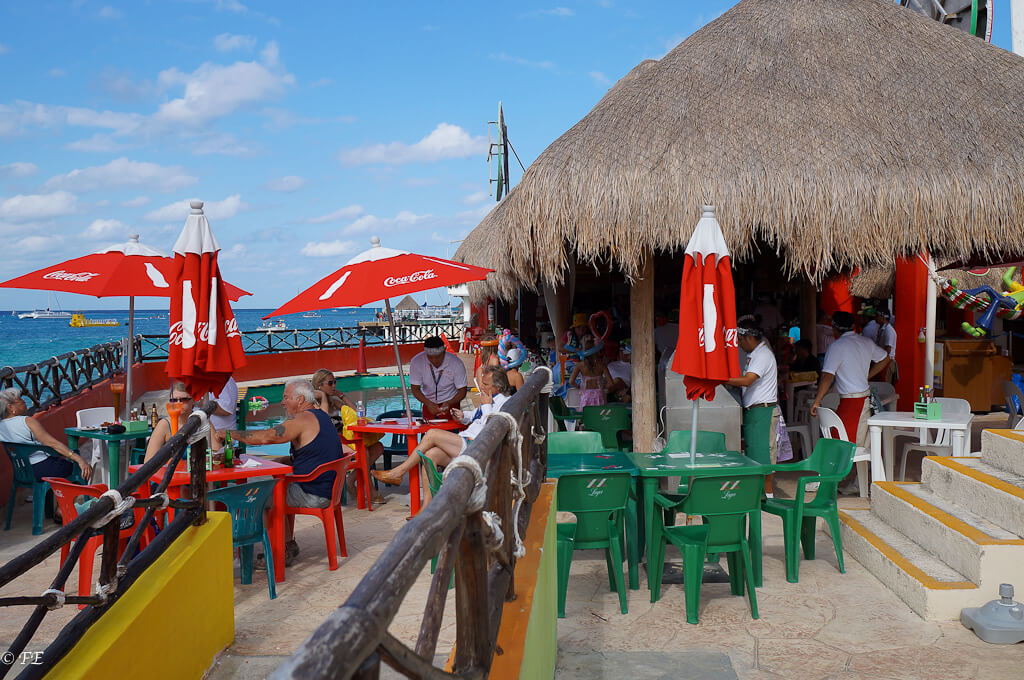 Then at around 3pm we headed back to the ship.
This is one more thing I would like to try next time, it was coming incredibly fast and stopped in a dime. CRAZY!!!!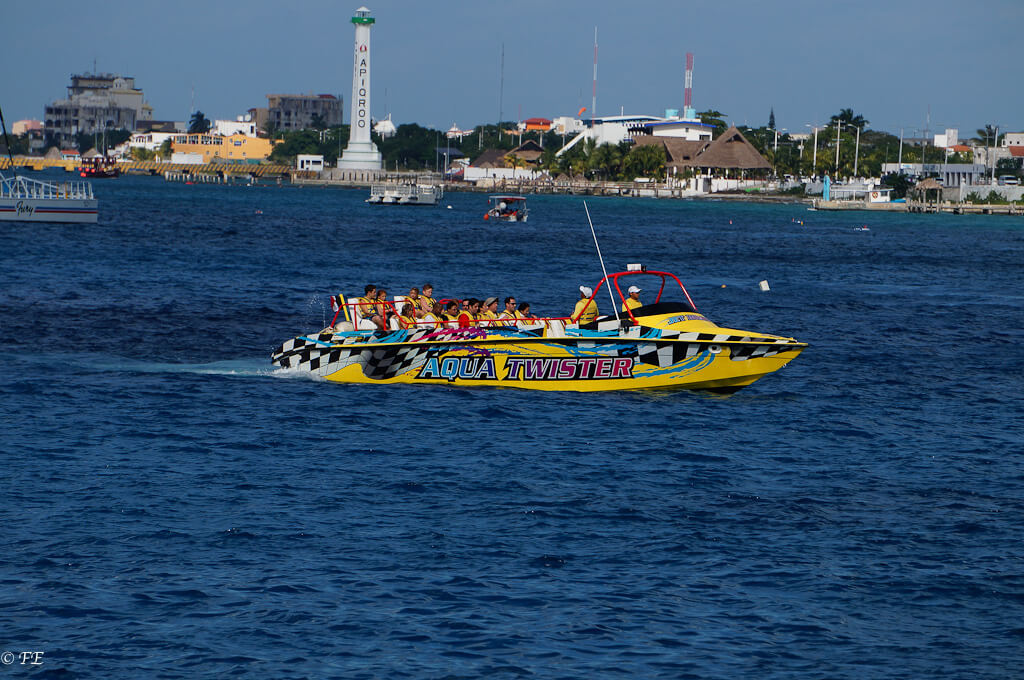 Once in the room I set my camera to charge for a little while before we headed out again. The battery was at 22%, that was a close call, I definitely need to look into another battery. I took a few pictures before leaving the room.
Lots of activities to do on the Carnival Magic.
We both took a quick shower and changed to go to the windjammer for a light snack before dinner.
Once we got to the buffet my mom had some fries and I small plate with a few things. The one thing that I remember was grabbing a piece of grouper, but I was almost sure that the fish they put there was tilapia. Grouper is my favorite fish and that was nothing like grouper. All the other stuff was good.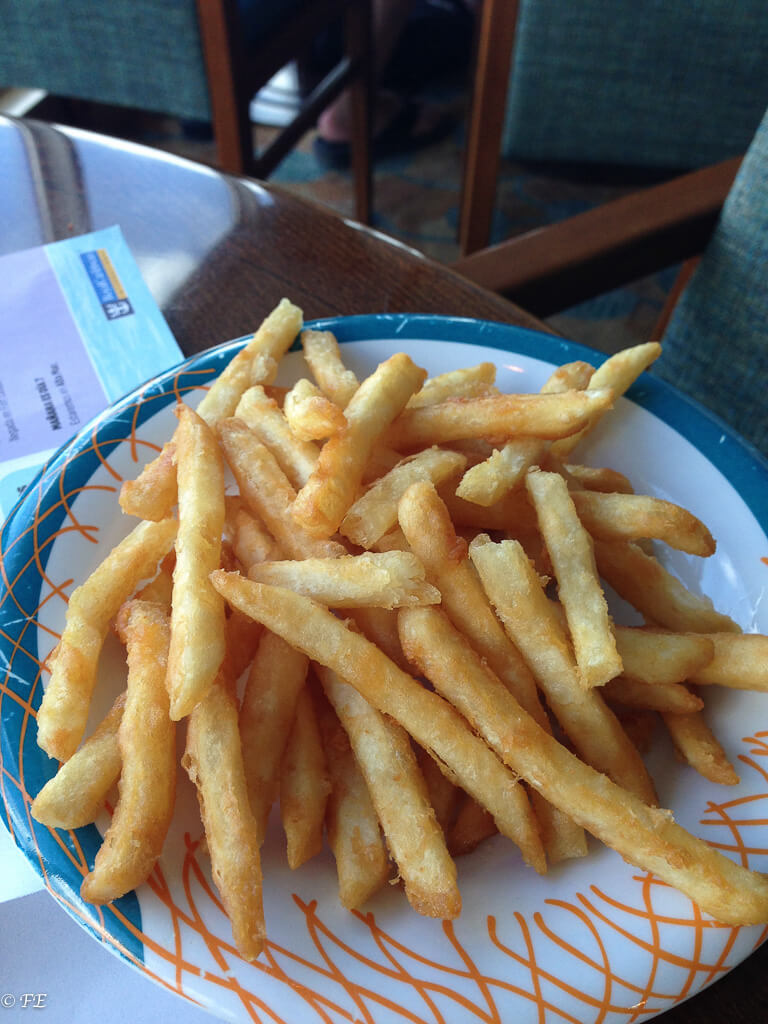 Like I said it was a light snack. I took this picture with my iphone.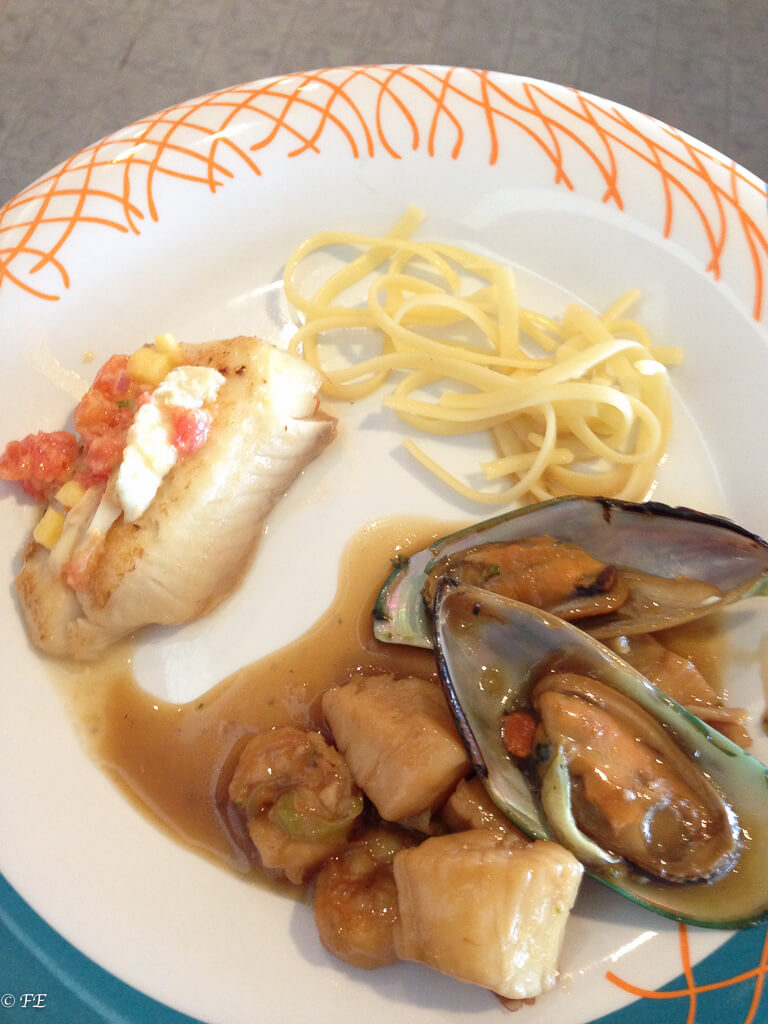 Once we got down to the room I noticed my bf was already there, he had bought a couple of things. If I remember correctly some rum cakes and a souvenir for his grandparents. Mom and I changed into our bathing suits and headed to the Jacuzzi.
On the way I made a quick note on my cellphone on something that had been bothering my since day two. It is not really a big deal, but still I am going to mention it. One the aft section of the ship most doors don't open fully and in several occasions I bumped into the doors with my shoulder. The doors are fully capable of opening all the way and if you give them a little tap they do so, but for some reason they stop half way pretty much allowing room for only one person at the time. I am not sure if this is something they do on purpose, or the doors are simply getting stuck.
I witnessed more than one kid slam into the door.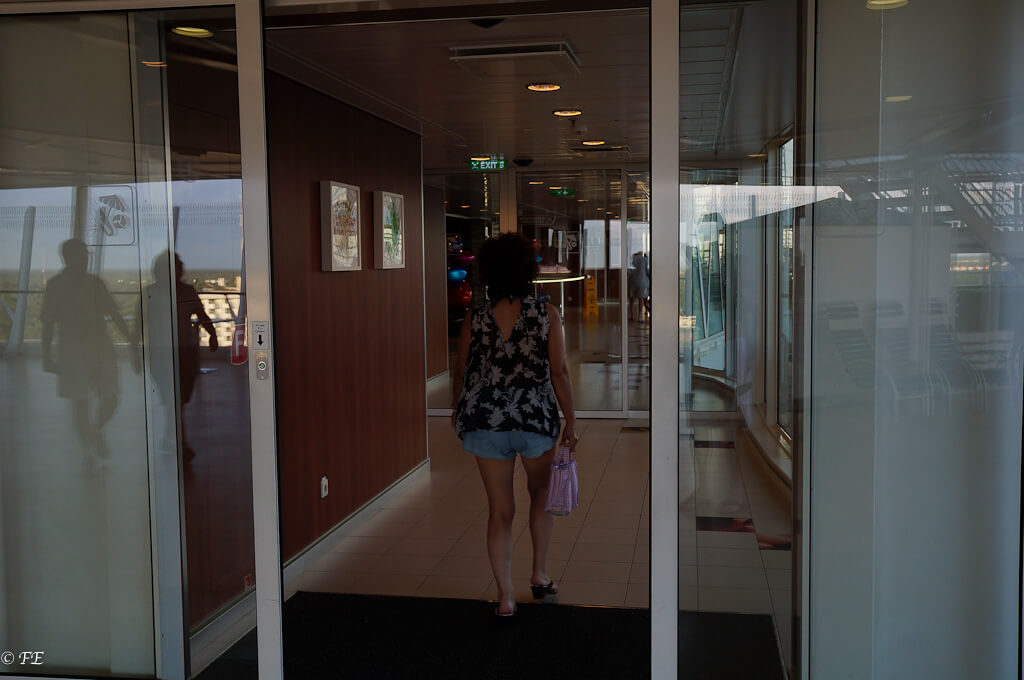 Hope by now you know if Chankanaab national park is ideal for your family or no 🙂