Allure of the Seas Zip Line. This picture came out great, sequential. Purely accidental =), love the result.
During my preplanning I tried to look for the aft of the Allure of the Seas in several review, but none of them really had like the back of it. I could see plenty of pictures of the flowriders and the zip but not behind them. I took a lot of pictures there, trying to get the most angles there.
here we go,
I love this Allure of the Seas sign
Back at the Allure of the Seas children's pool.
After the Allure of the Seas tour around the lido deck we decided to go back to the room and change so we could have lunch.
Our immigration documents waiting for us. =(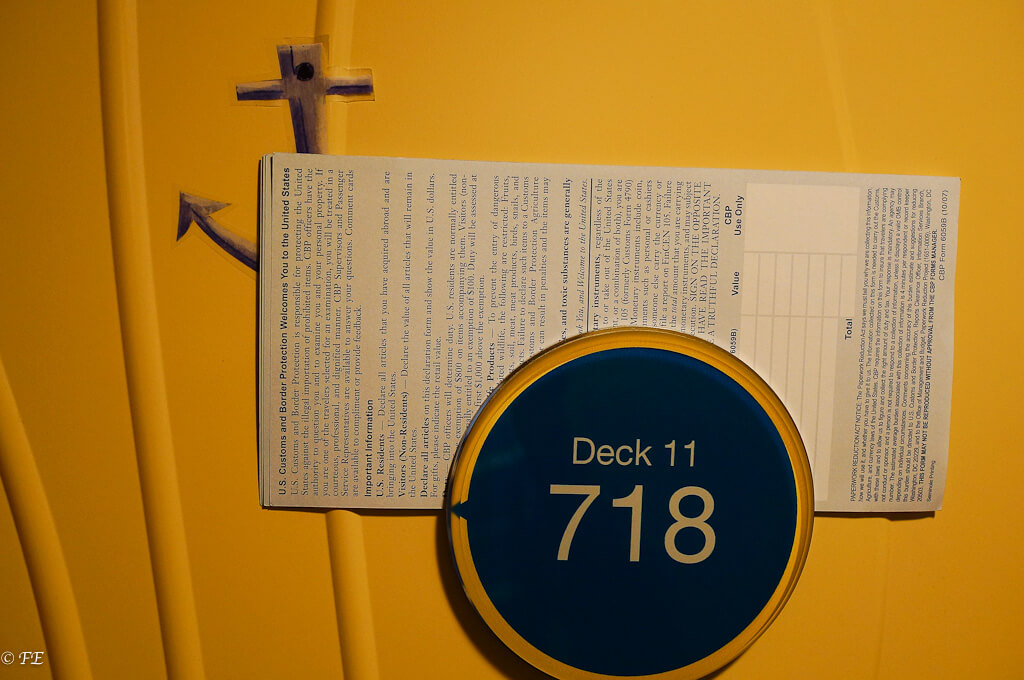 Back in the room I decided to one last tour of the room, I tried to be more detailed this time. Mom in the meantime got changed.
I am not sure if any of you recall, but had a funny thread of someone asking about the brand of the toilet paper. I had a quick laugh when taking this picture =)
Yeah! gon't dispose of toy cars in the toilet =), lol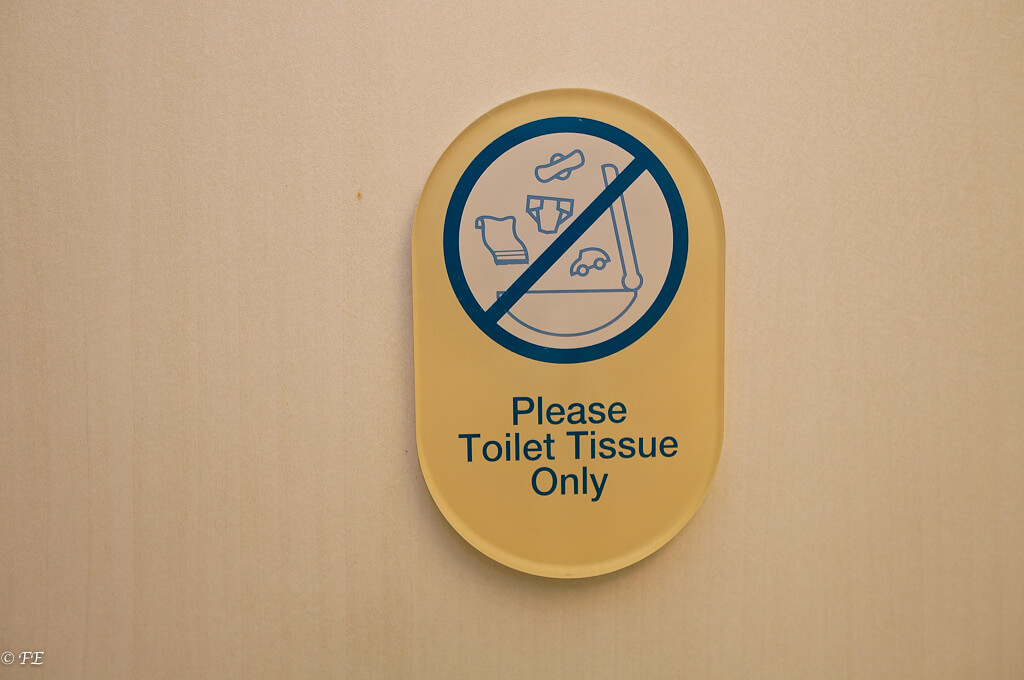 Back in the room.
This keyboard comes in very hand when filling things like the wifi setup.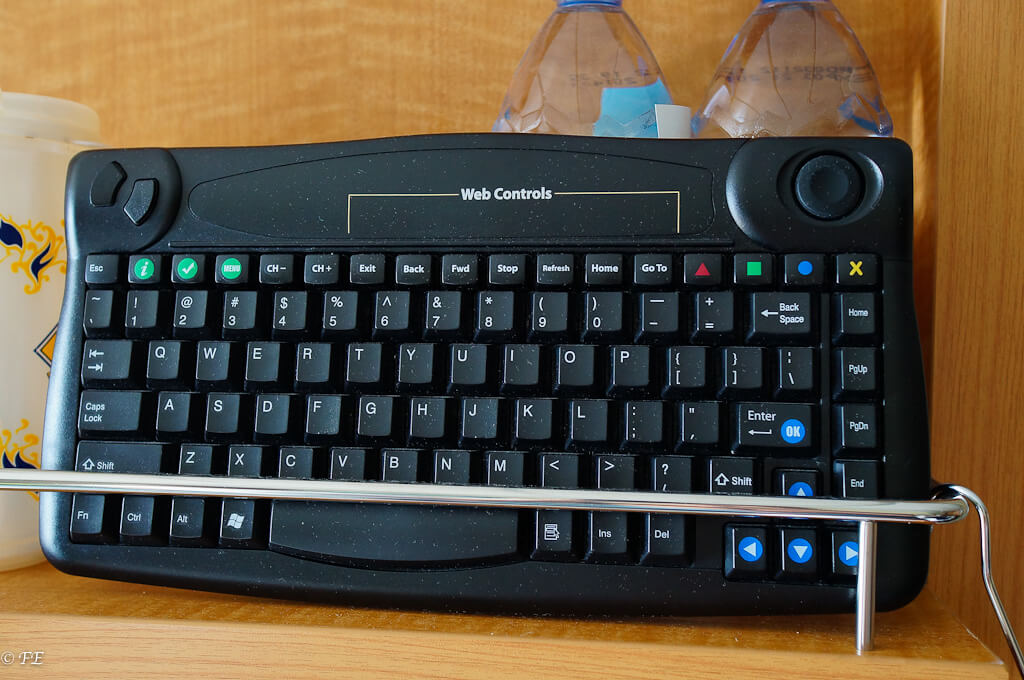 To bad they are not compatible with the newest generation of Apple products. Notice how the left one is the only one that supports audio. I remember reading that some people said that the audio would not come out. We never really tried it.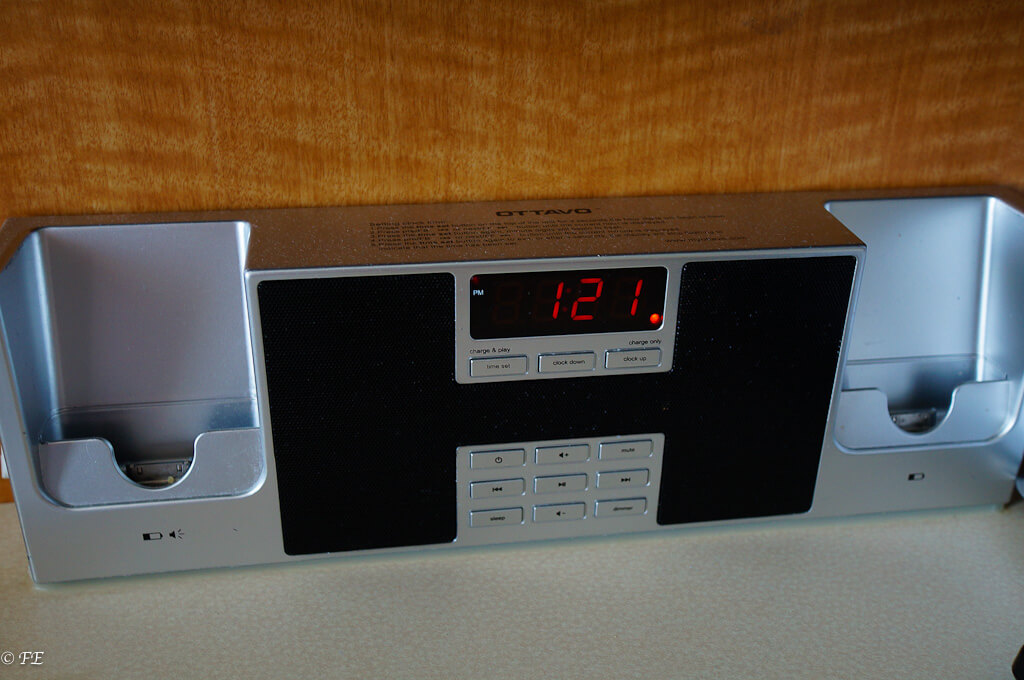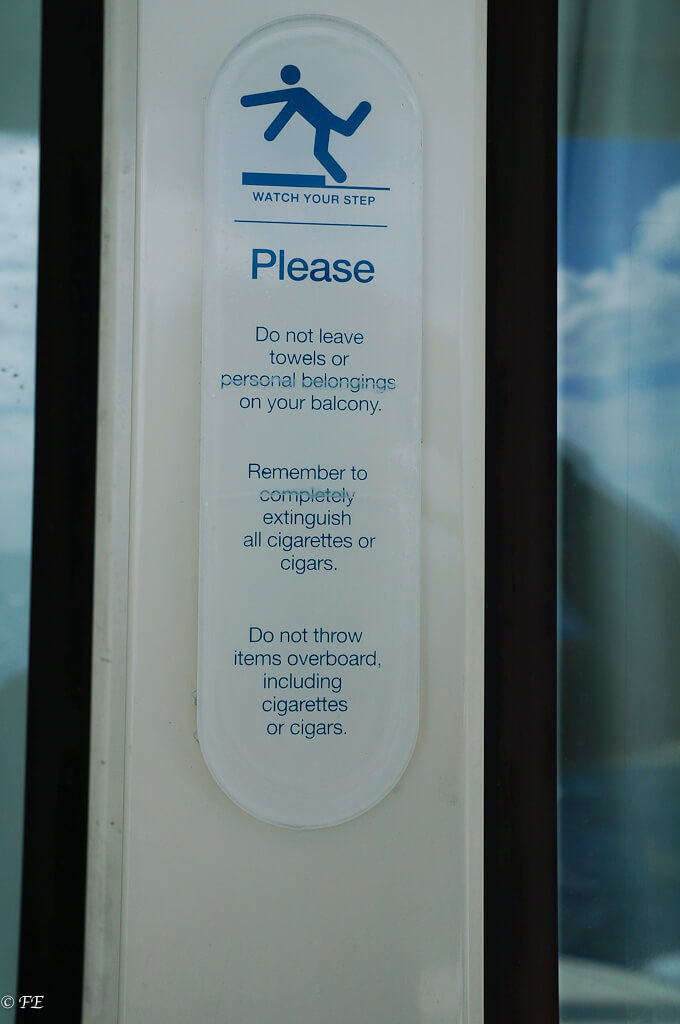 The safe is very simple to use.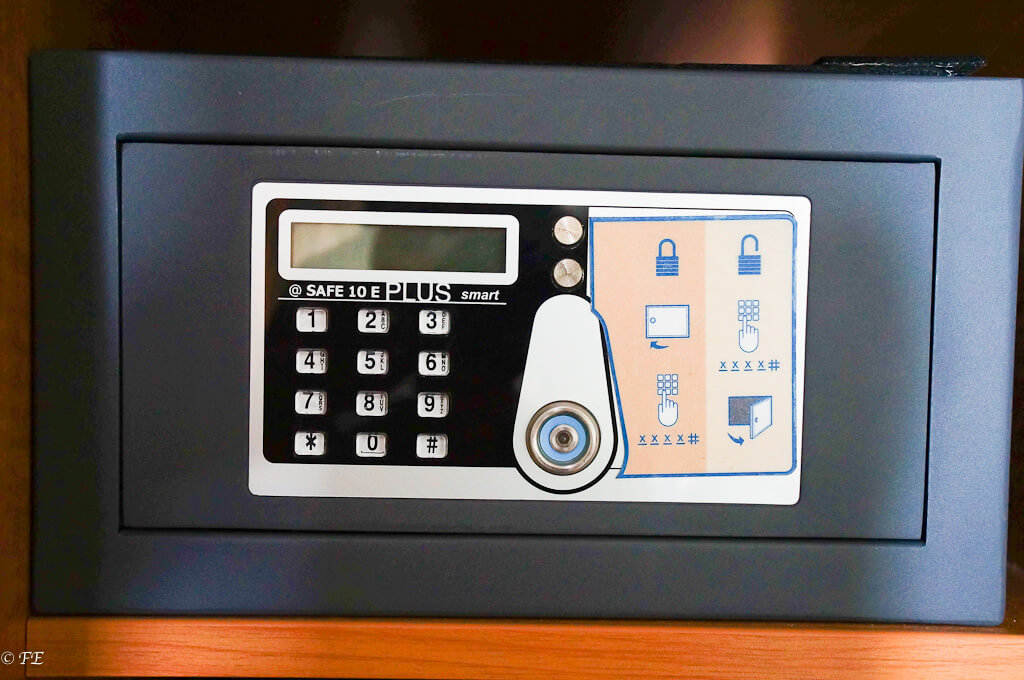 The closet space was enough for all 3 of us.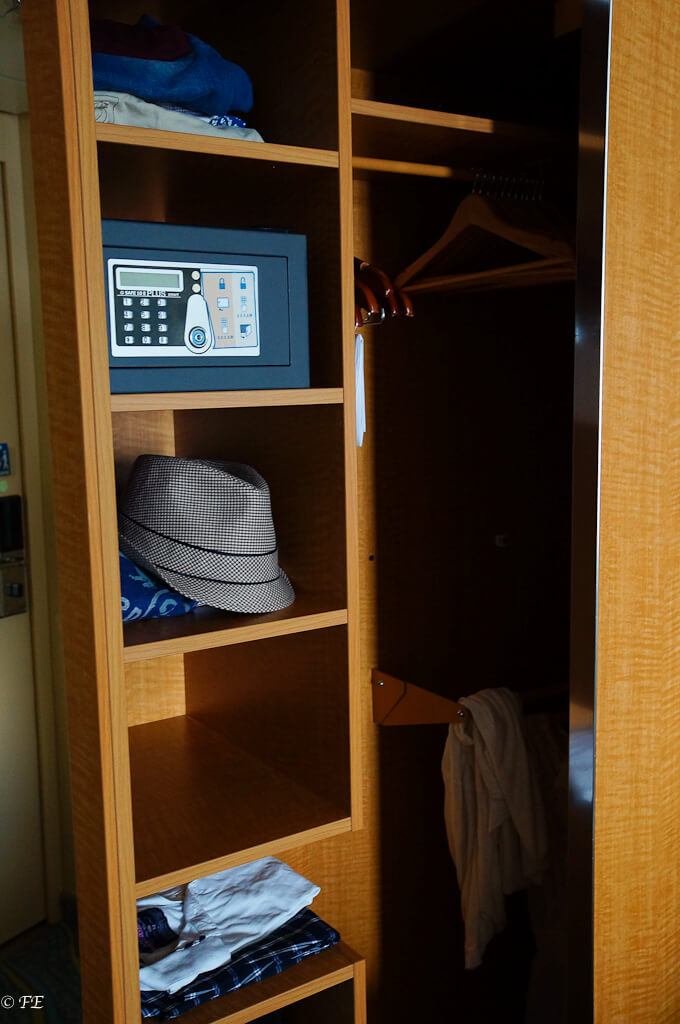 Ok that was pretty much it for the final Allure of the Seas room tour, it was just some little details that I noticed.
 My mom changed pretty fast and I got ready in about 3 seconds, we asked my bf if he wanted to tag along and go eat lunch with us in the windjammer, but he said that he rather stay in the room and finish packing everything. I guess it was a good thing, I had nothing to worry about and we could go enjoy the Allure of the Seas a little more.
Once we got to the windjammer as usual I went looking for a table and my mom went and got her coke and her food.
She came back with these tinny plates and tells me I am not really that hungry… I said ok, thats fine.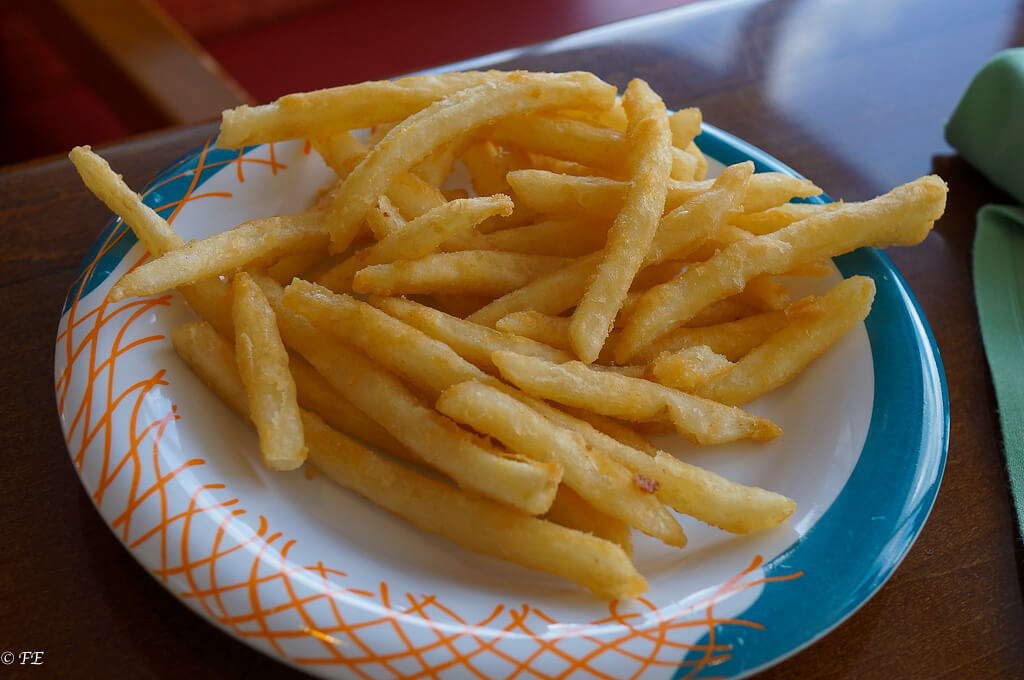 So I took off to get my food and left my camera with her, they had a good selection that day and a few items that I had yet to see. Well I made myself a little plate and went back to the table. As soon as I sat down, my mom goes "where did you get that? Can I have some?" ughhhhhhh, lol. So I gave her my plate and left to make another one for myself. lol
left to right. Shrimp, asian noodles with fried tofu, asian pork and fried rice.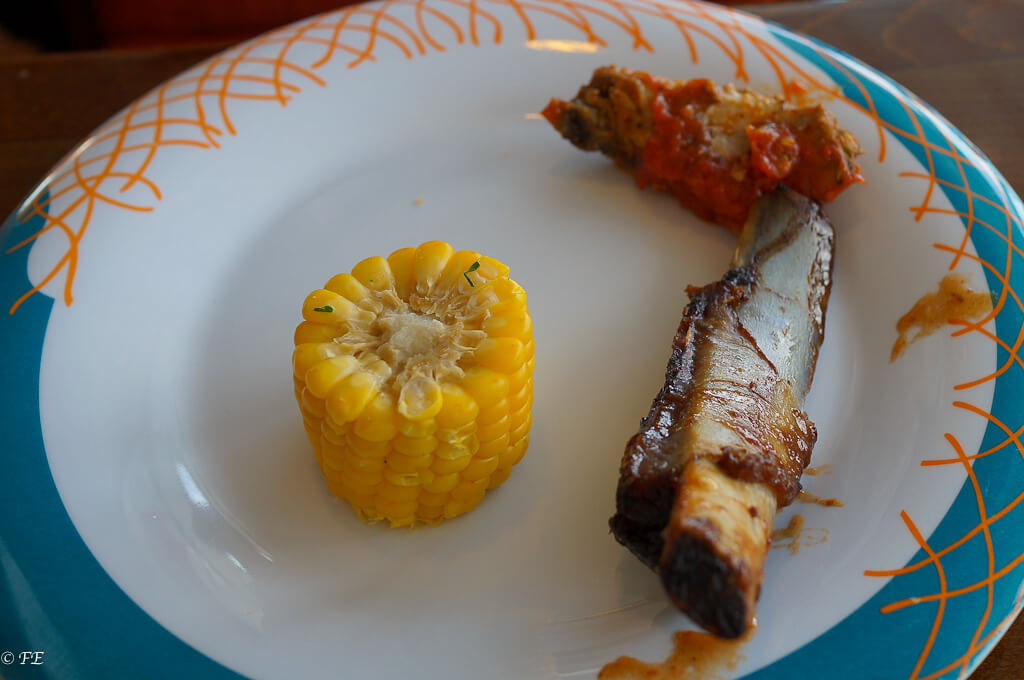 I pretty much got the same thing but this time I added a few extra items, it was all very good, we both enjoyed it very much. I also remember someone asking me were the shrimp where, they basically hide them in this cabbage salad and most people get the shrimp and leave the cabbage.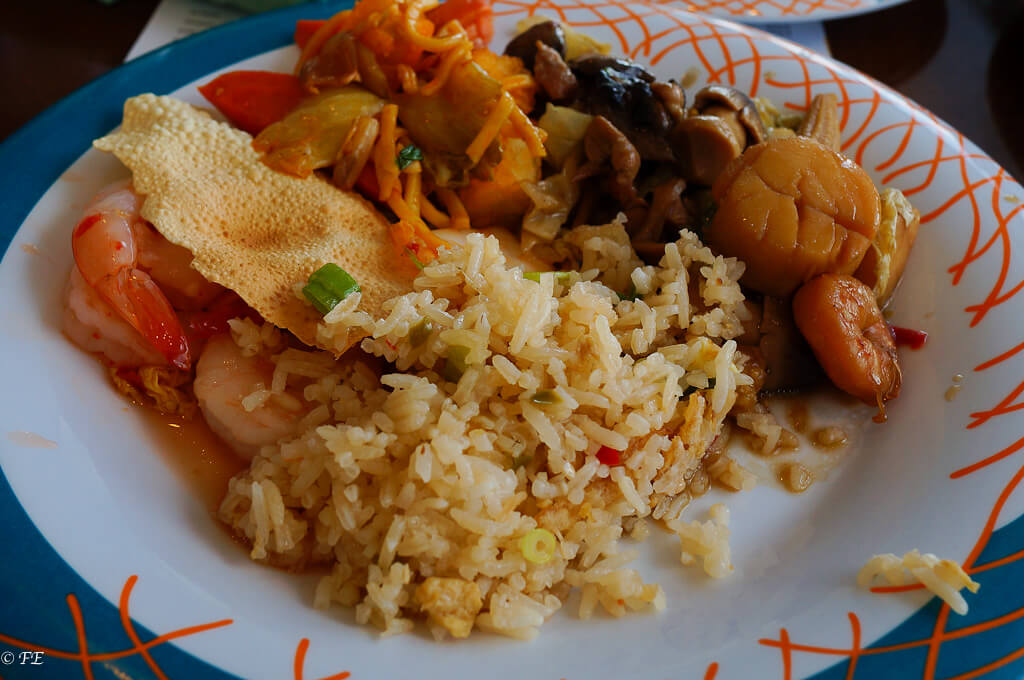 I usually eat my pasta with just butter on top, the ribs were pretty tasty.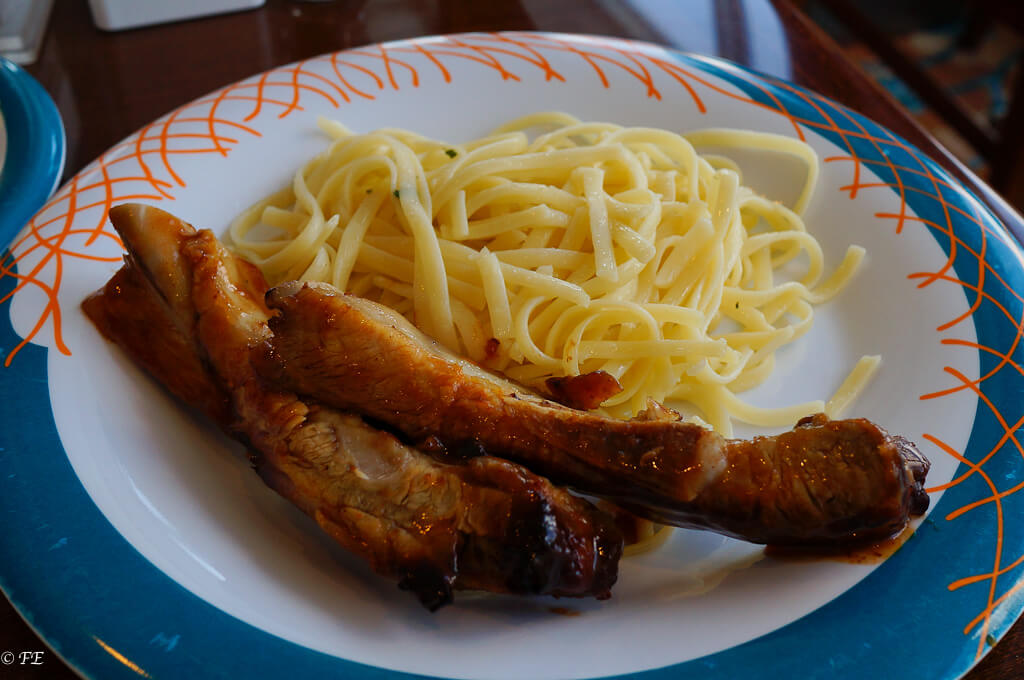 I also remember them having some indian food, but I am not a big fan of it, too spicy for my taste.
This is the mushroom soup that I was talking about, it tastes very similar to the one at Chops. Not bad at all.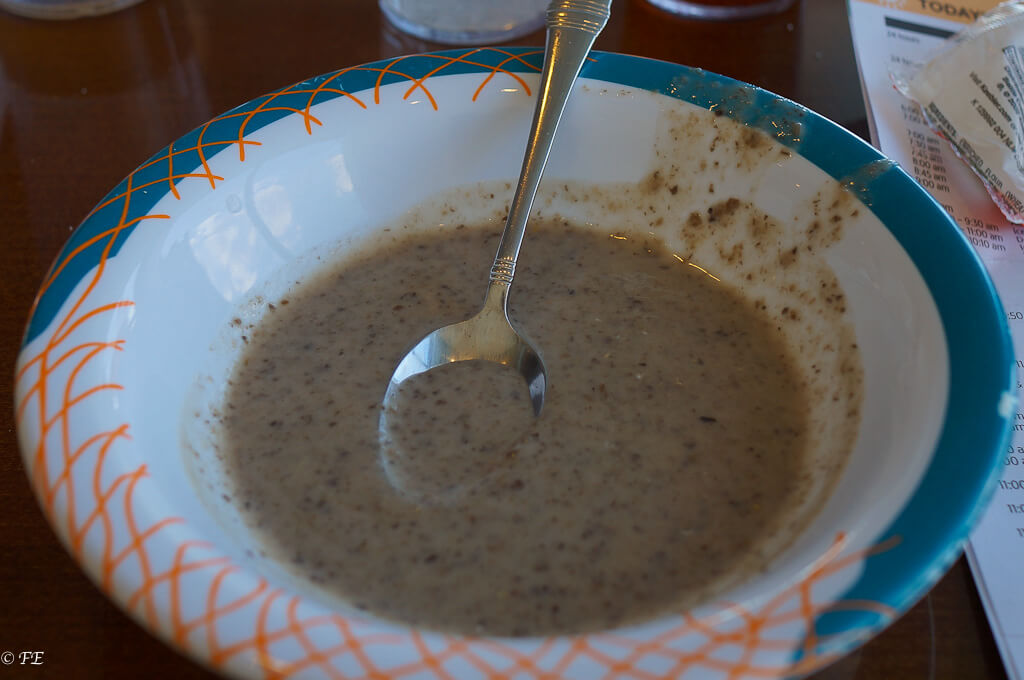 Then I went to check out the dessert station to get some dessert for myself.
Nothing in the dessert station really called my name, so we decided to go try the ice cream parlor one more time. Maybe they had something that appealed to us this time around. I do remember the lady next to our table trying the mango panacotta and she said it was good.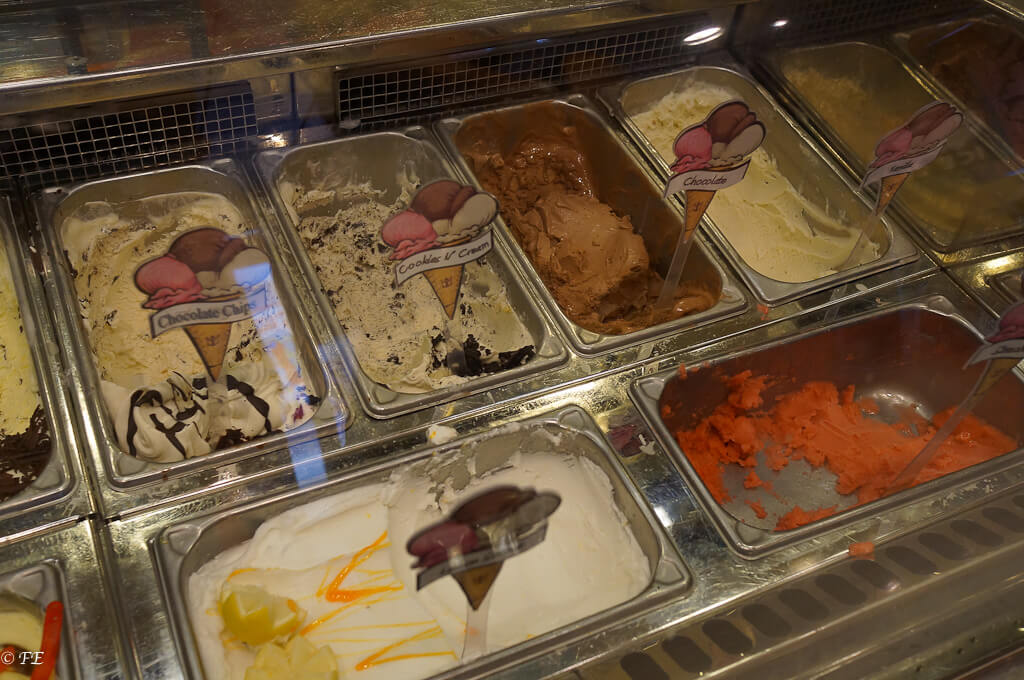 Mom loves those little bottled cokes.
You can see there that if you buy 6 ice creams you get one free, I guess if you have a large family that can come in handy.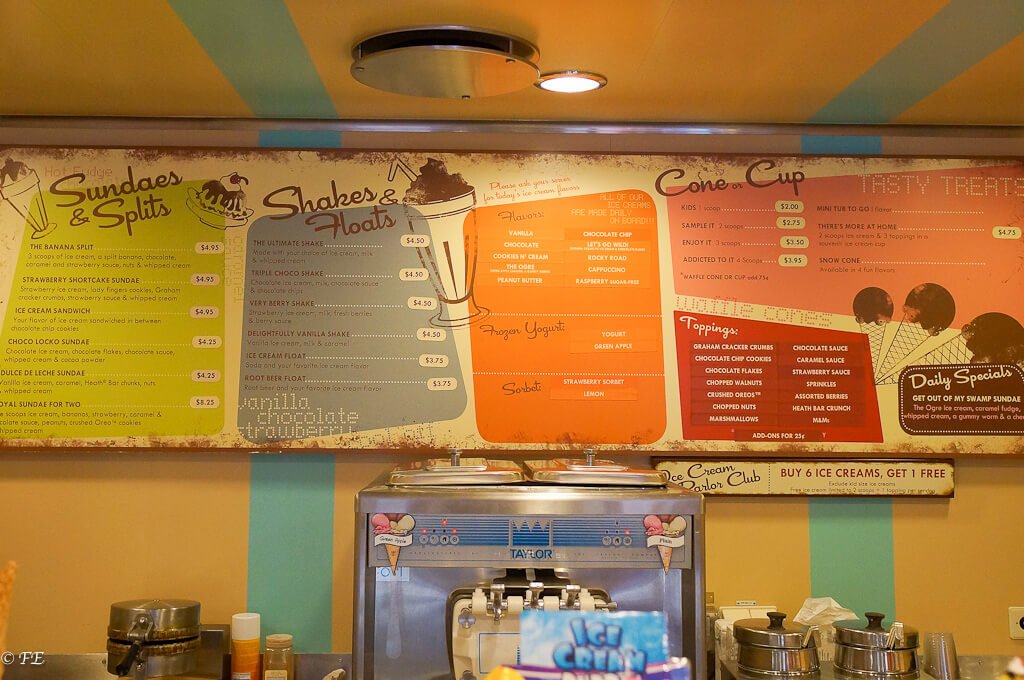 We ended up getting one cone of the cookies and cream flavor. I heard plenty of people complaining about this venue and about the quality of the ice cream. We found it to be very good ice cream and ate all of it =), no problems there.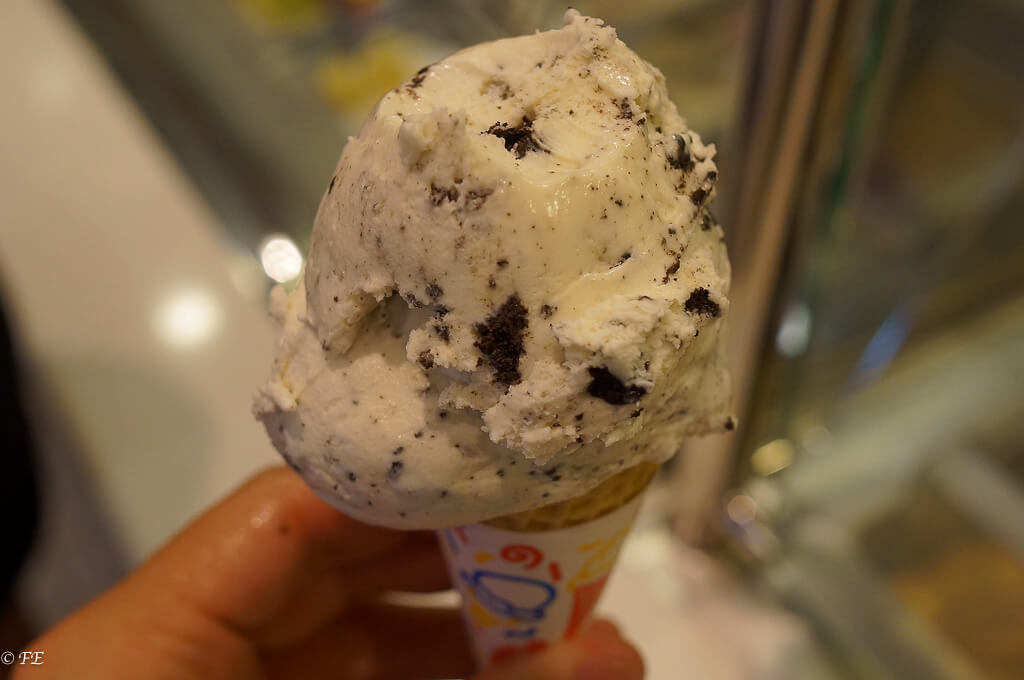 After that we went for a little walk around the boardwalk and enjoy our ice cream, I ate some of it and them mom had the rest. Again she refused to get one for herself, but later asked me for a little, ughhhhhhh, you figure I learned my lesson by now, lol.
I never got to try try the pineapple special, but then a gain it is not my kind of drink.
They have a small playground next to the Rita's cantina
This baby is hidden behind the canvas.
Allure of the Seas shuffleboard.
The weather was just up and down that day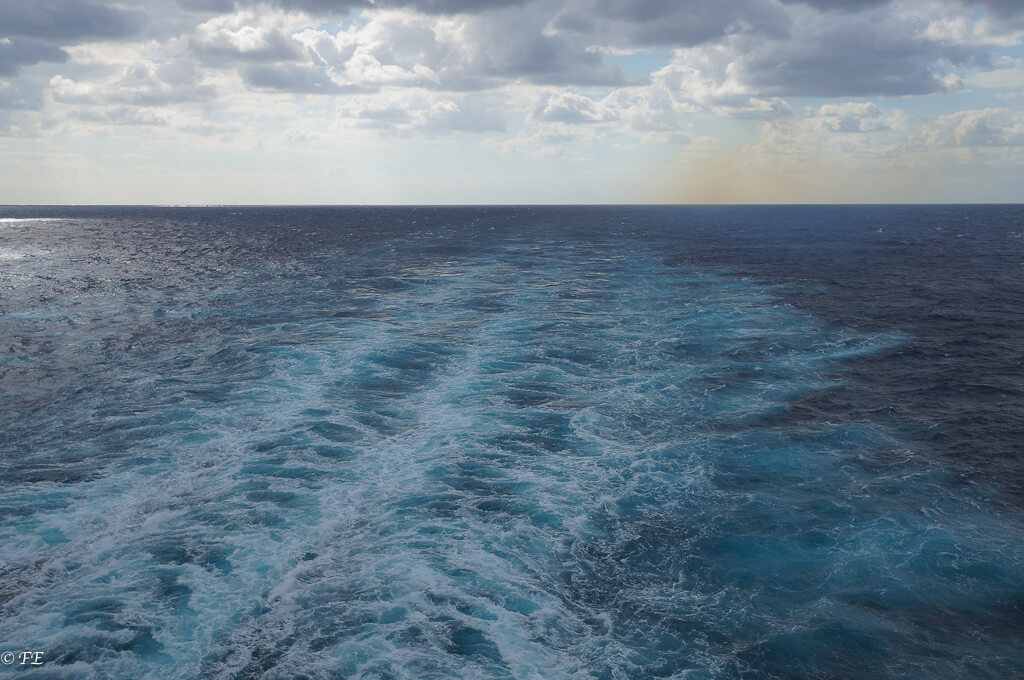 Inside the life raft.
I also noticed another door that did not open fully… This one is the leading from the running track.
An elevator operating at normal capacity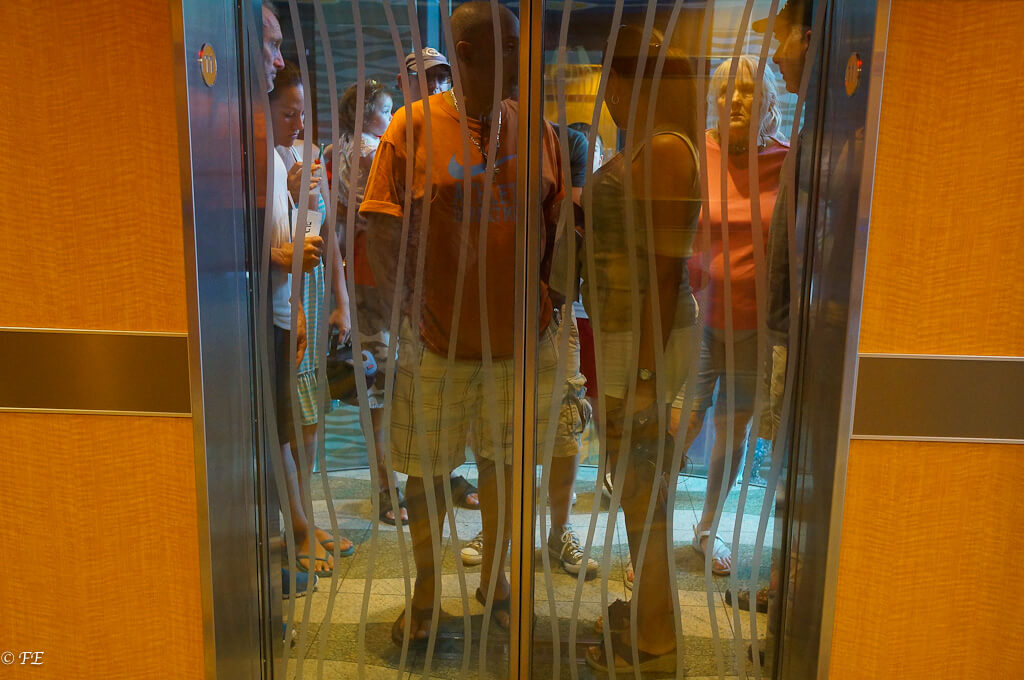 Not sure how the can fit 24 people in there.