After dinner mom and I went to the Allure of the Seas Viking for ladies night out, as usual we had a great time. I had my usual Dirty martini and mom finished her glass of wine.
In the mean time my bf went to get some food, he really did not eat at all in the MDR. This is what he got. Not sure what it is, he said a little of everything and it looked that way.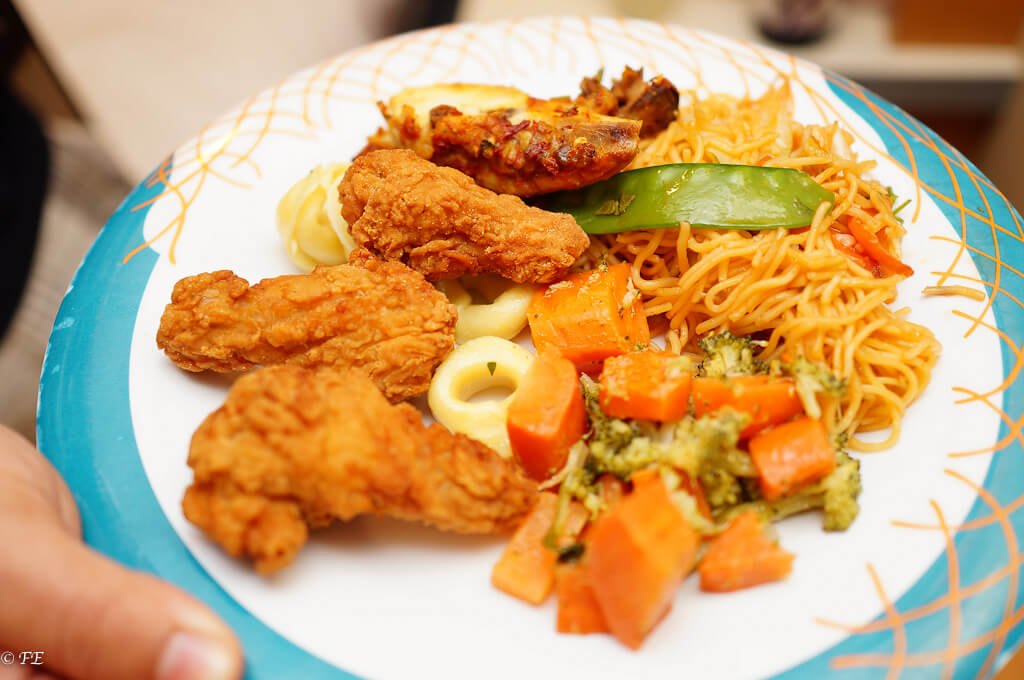 This was the dessert my bf got at the windjammer. Not really sure what it was, but my wild guess is some kind of berry cheesecake, that is what he likes the most.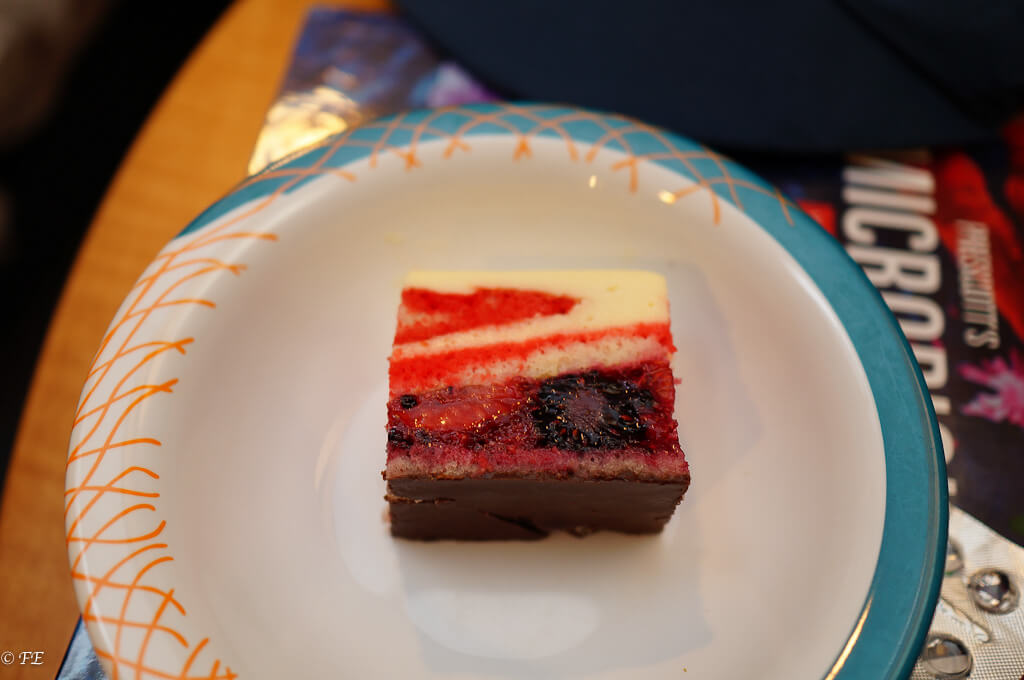 But the night was not over for my mom and I, we decided to go to the jacuzzi in the solarium. At this point I realized that I had not had a chance to really get pictures of the Allure of the Seas at night. So I brought my tripod along with us.
This ended up being my best photo shoot at night of the Allure of the Seas, I think I work best with a few drinks, lol 
Here are the results of that night;
Kids pool,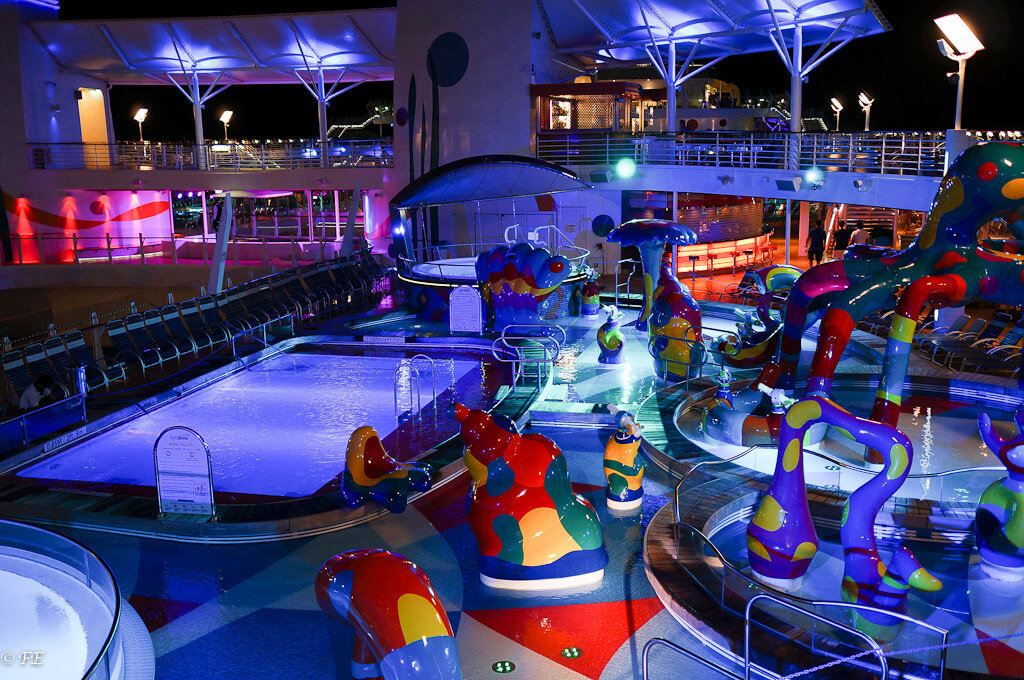 Allure of the Seas Viking and kids pool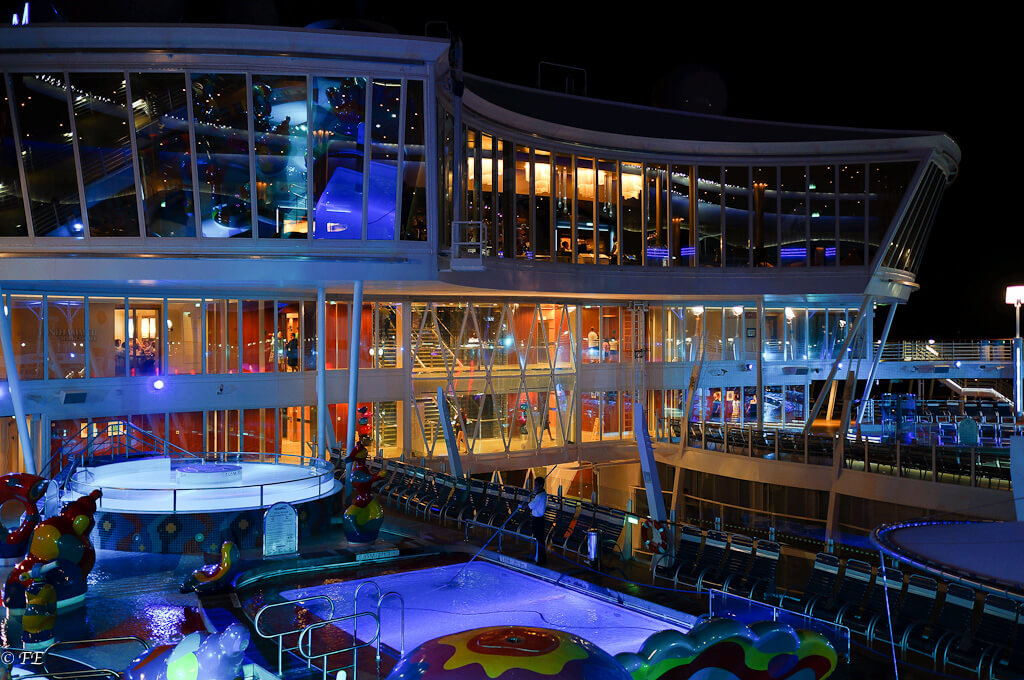 Allure of the Seas beach pool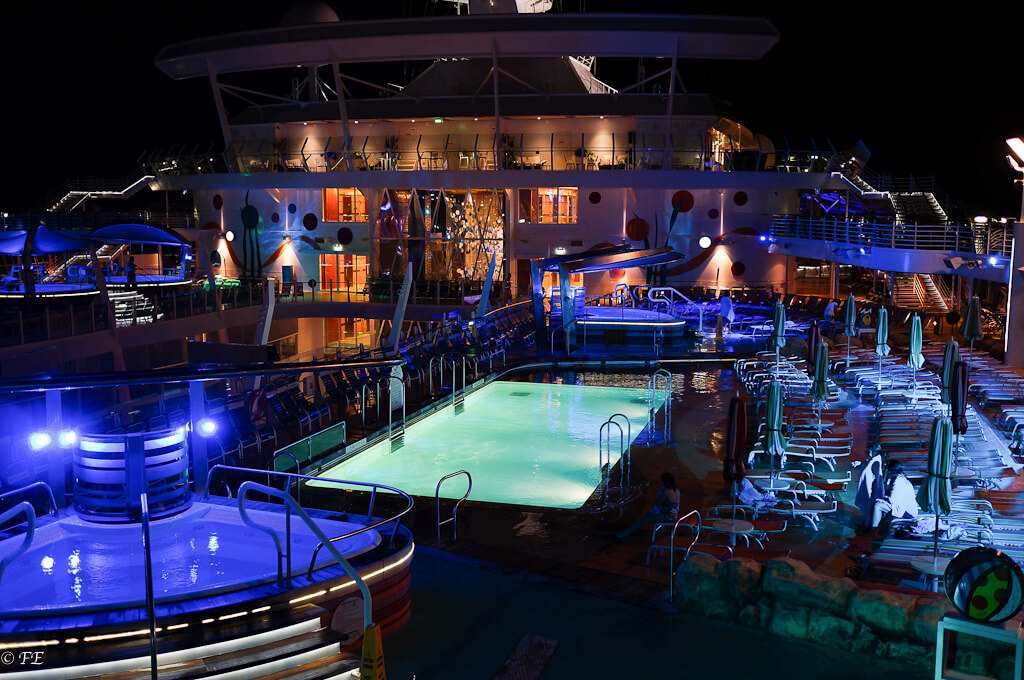 Beach Jacuzzi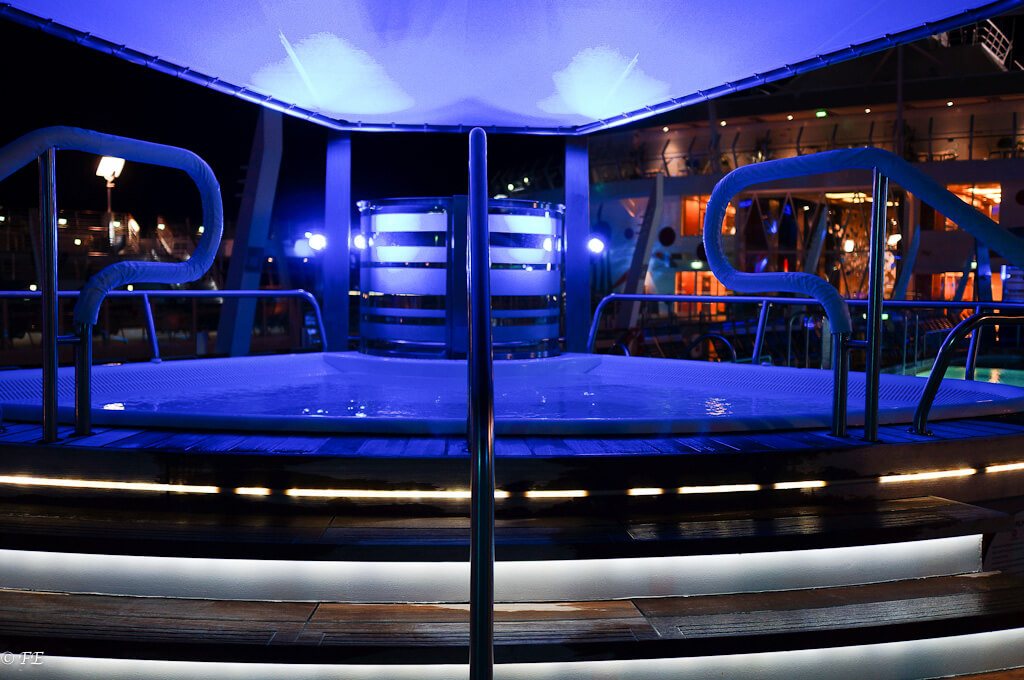 More beach pool, you can tell by now which one was my Favorite one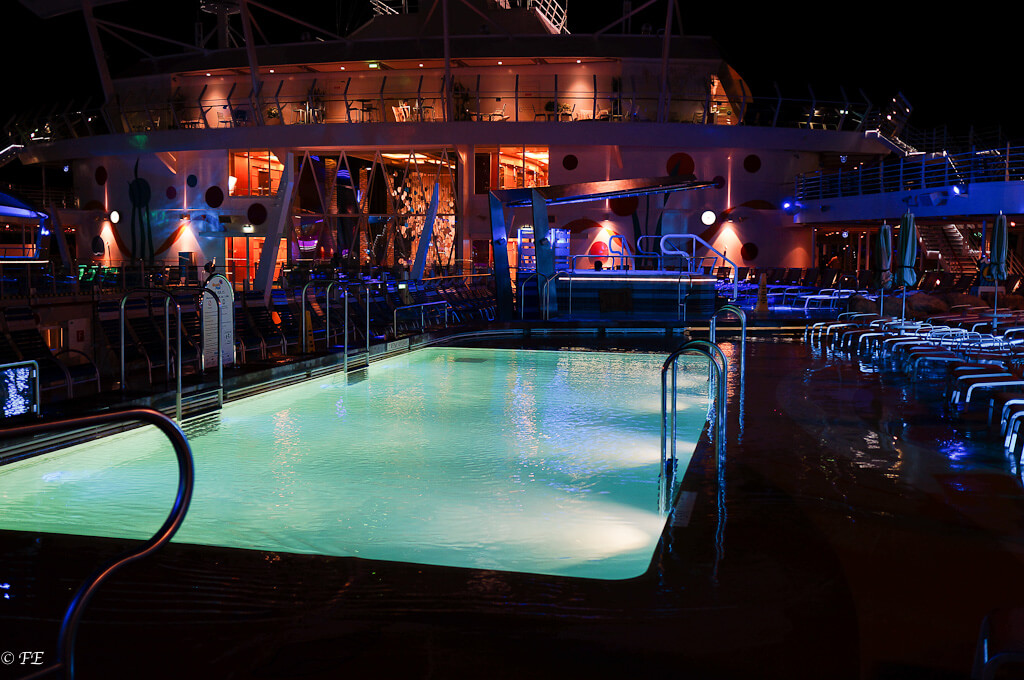 Allure of the Seas Central Park, there was a Jazz concert playing, you could hear it from the pool deck. It was a lot of fun.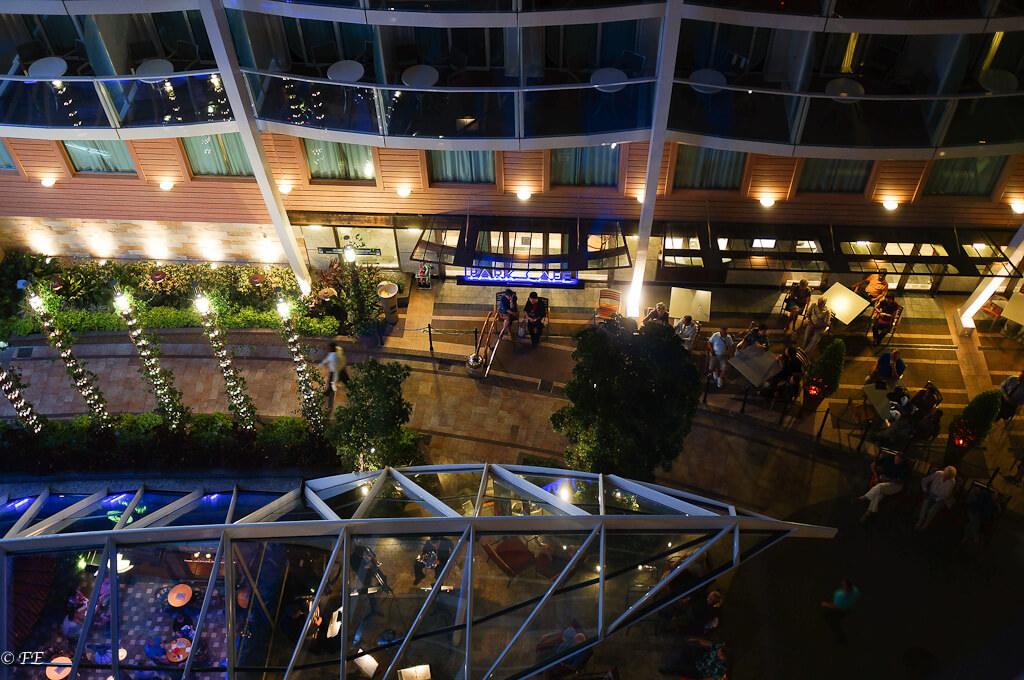 The pool divider between the 2×2 pools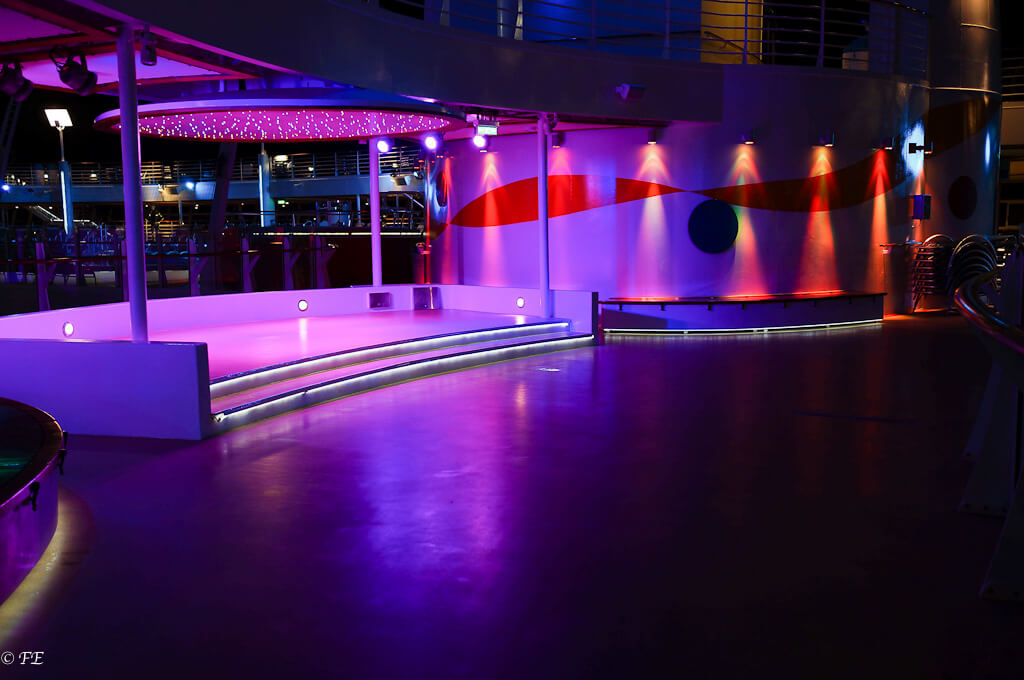 People enjoying the concert down below.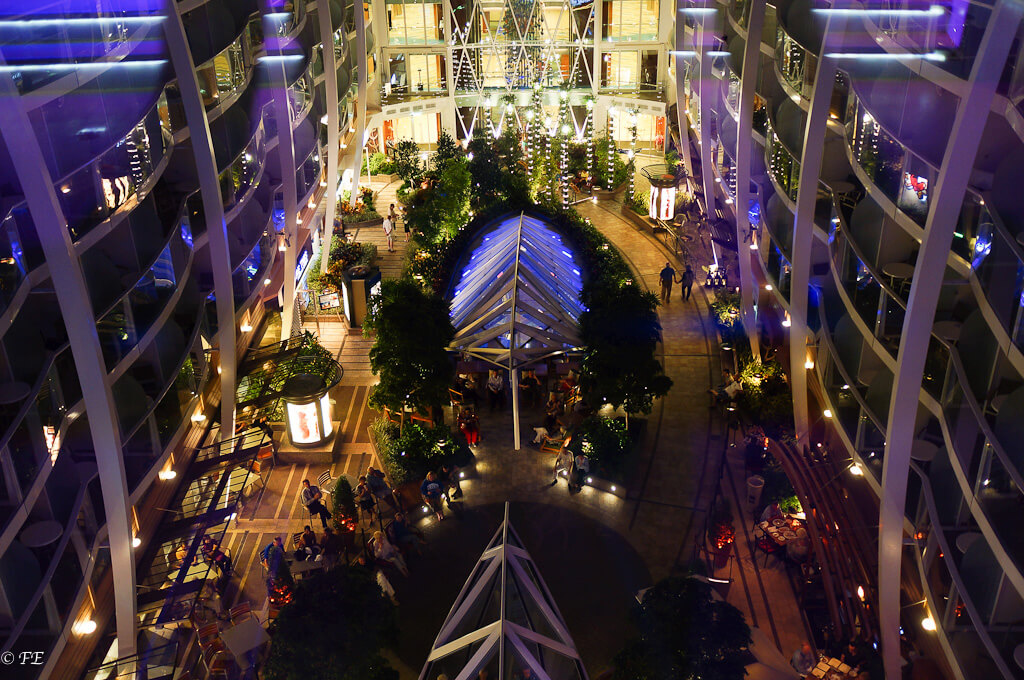 My tripod was too short :-(, got the reflection of the glass :-/
I love the colors on this one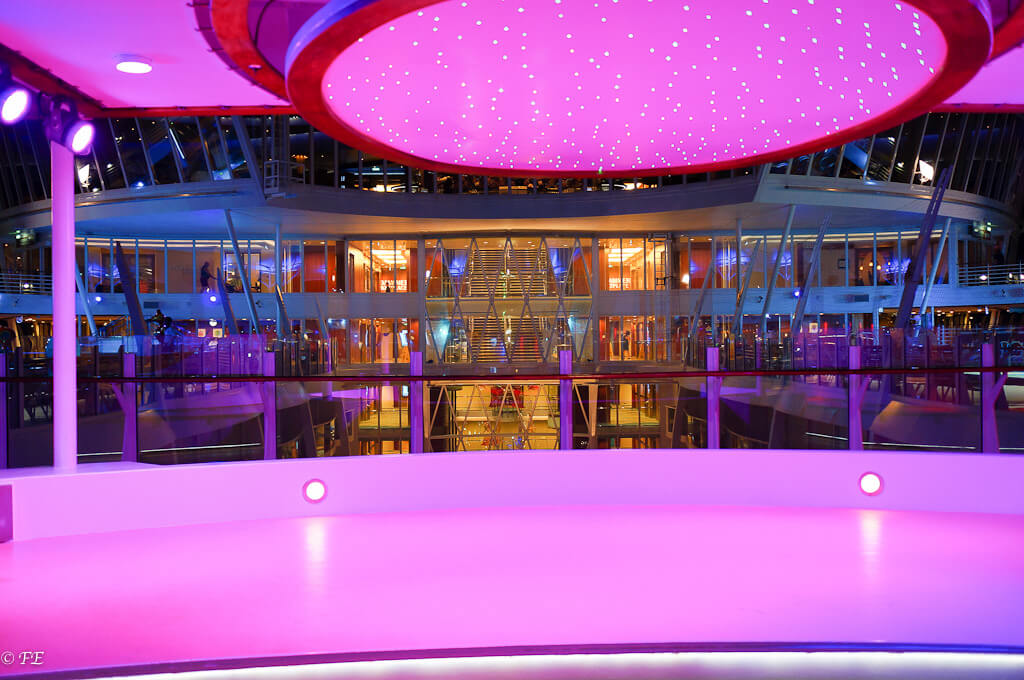 At the solarium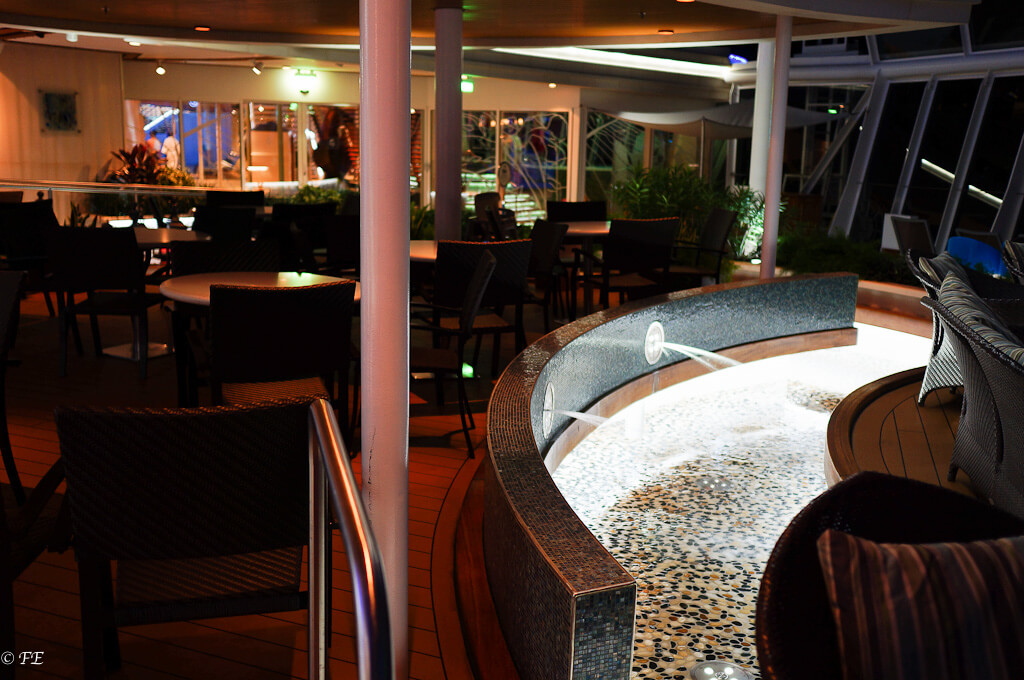 To the left is Samba Grill

stair case
Here is Samba at night, it is simply gorgeous!!!!! Very very pretty!!!!!!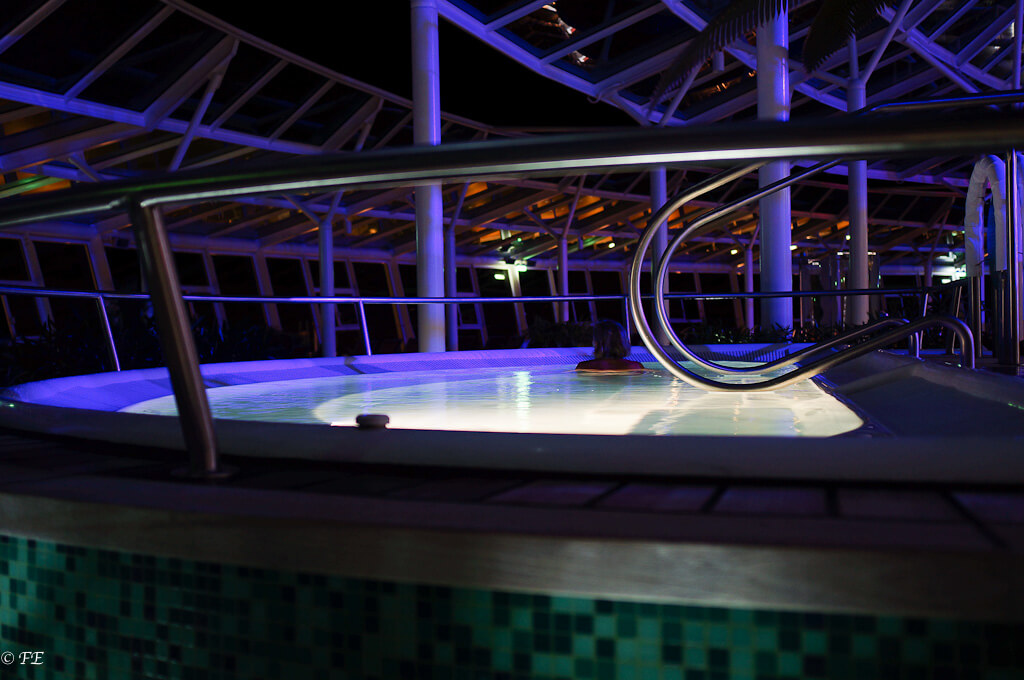 That night we had a reservation for the comedy show, so we headed down to the room to get changed, when we got there we asked my bf, but he was not in a mood to go. So I packed all my stuff and mom and I headed down to the comedy place,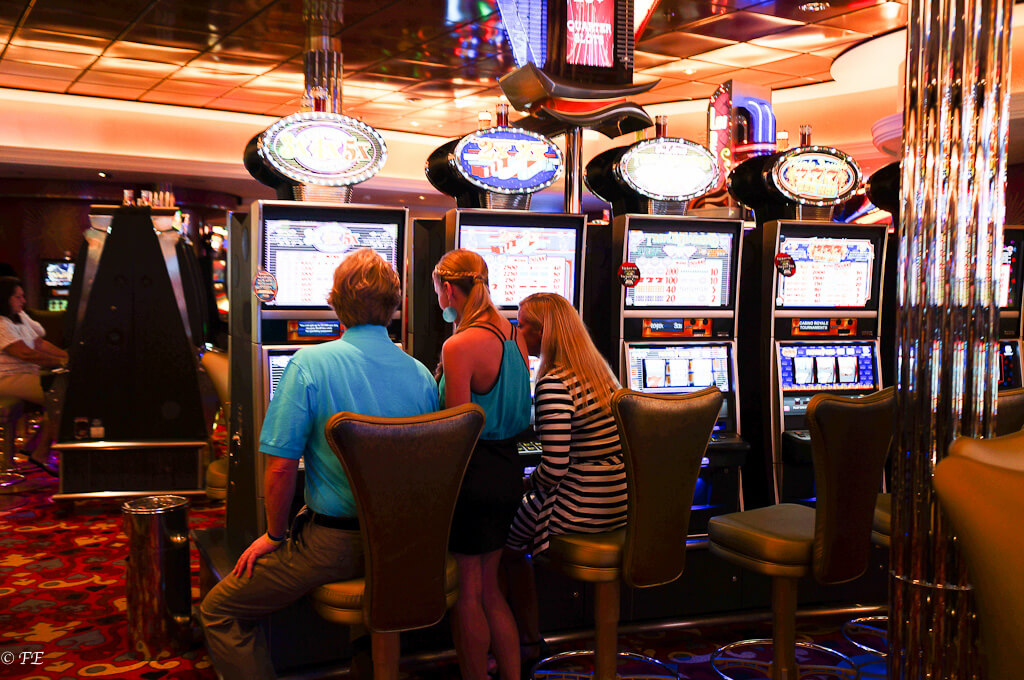 When we got there, we noticed that it had a sign "Show in progress, do not interrupt", crap…. Somehow I had confused the times and we completely missed our chance at seeing the show. Because you well know that it is impossible to get in without reservations, I was so upset about it, but what else could we do?
So we decided to go to the royal promenade and see what was going on there.
My old friend, I think he found something!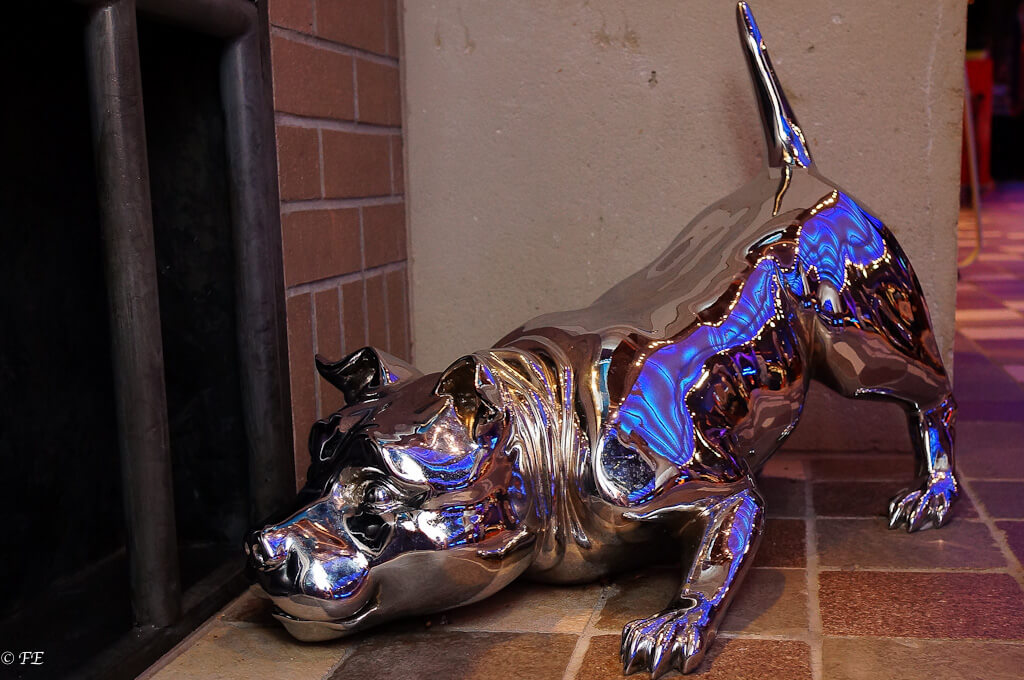 Not bad a good crowd we thought.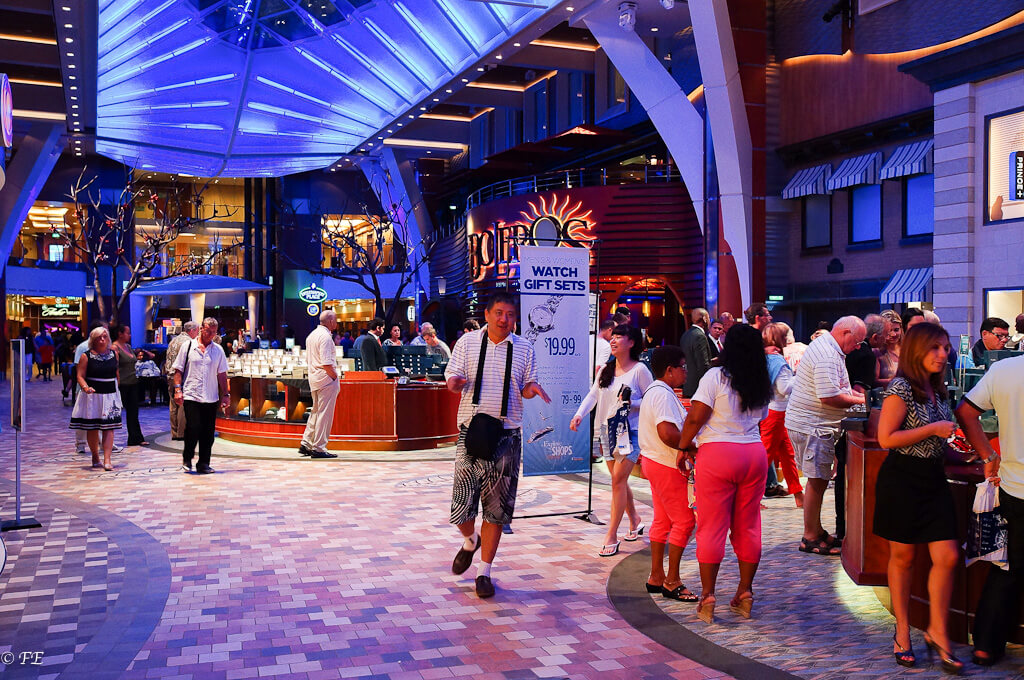 Then we noticed the rising tides bar coming down and it hit me! We had yet to try out this bar! Mom was excited at the idea.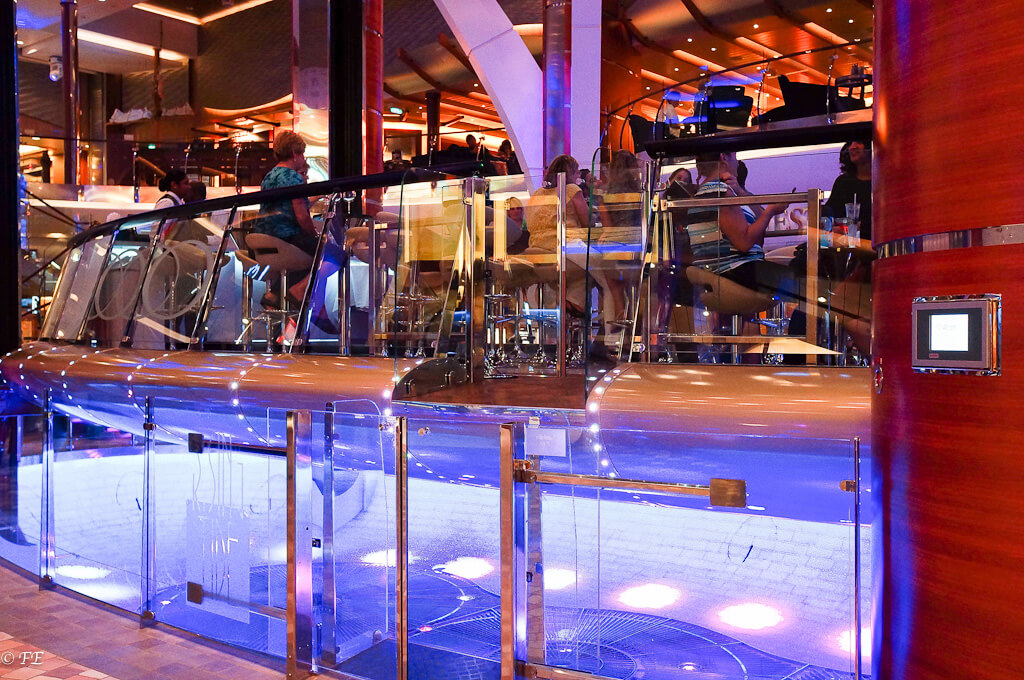 So we went to the screen and noticed that it was just a short wait till it would start going up.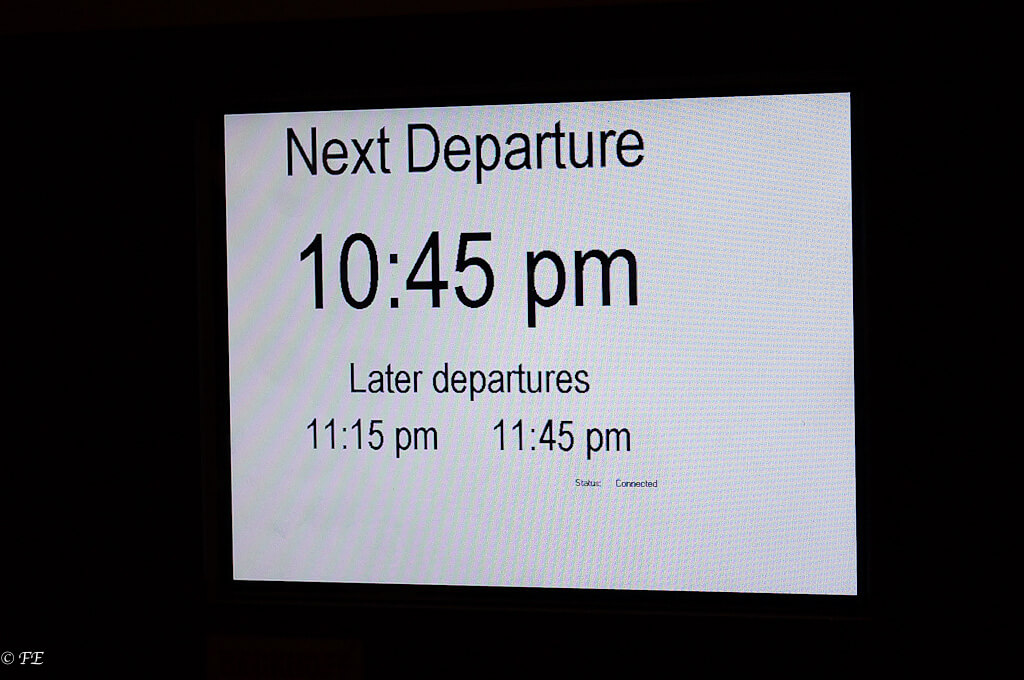 As soon as the nice lady opened the doors we went in and grabbed one of the low tables, if I recall correctly there where only two of them. Mom like that one much better than the high top and so did I.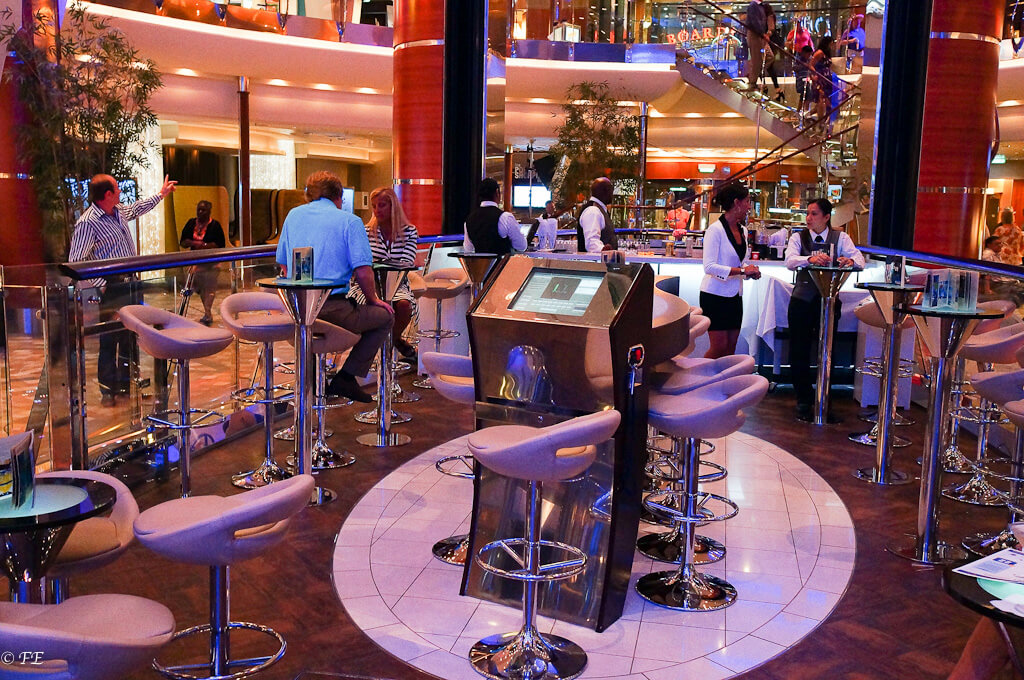 So now I will ask you, what do you think I ordered?
If you don't know by now, then you're clearly not reading my review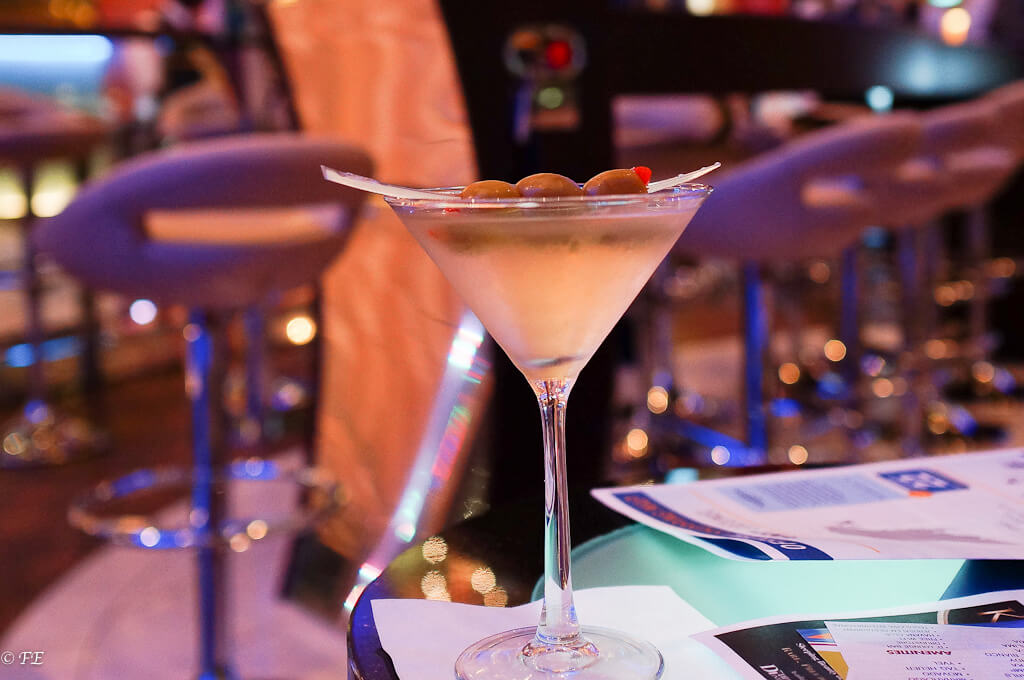 Soon after my drink arrived we noticed that some of Madascar's characters were out in the promenade.
HEY GLORIA!!!!!!!!!!!! GLORIA!!!!!!! HERE, LOOK AT ME!!!! GLORIA!!!!!!!! Nope she never noticed me 
, lol 🙂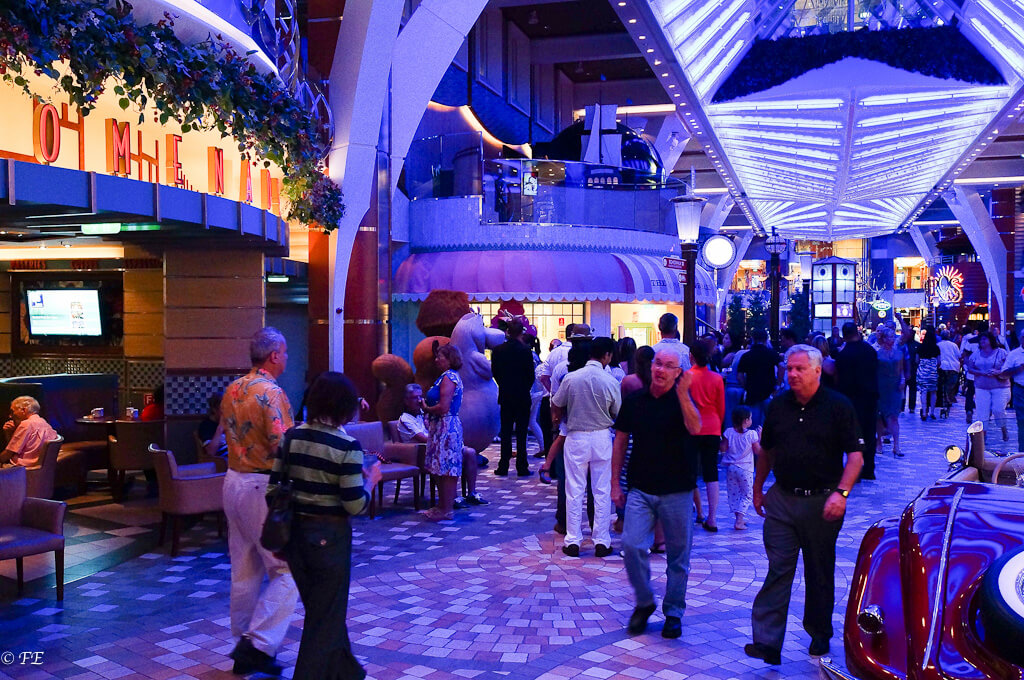 Rising tides almost at Allure of the Seas Central Park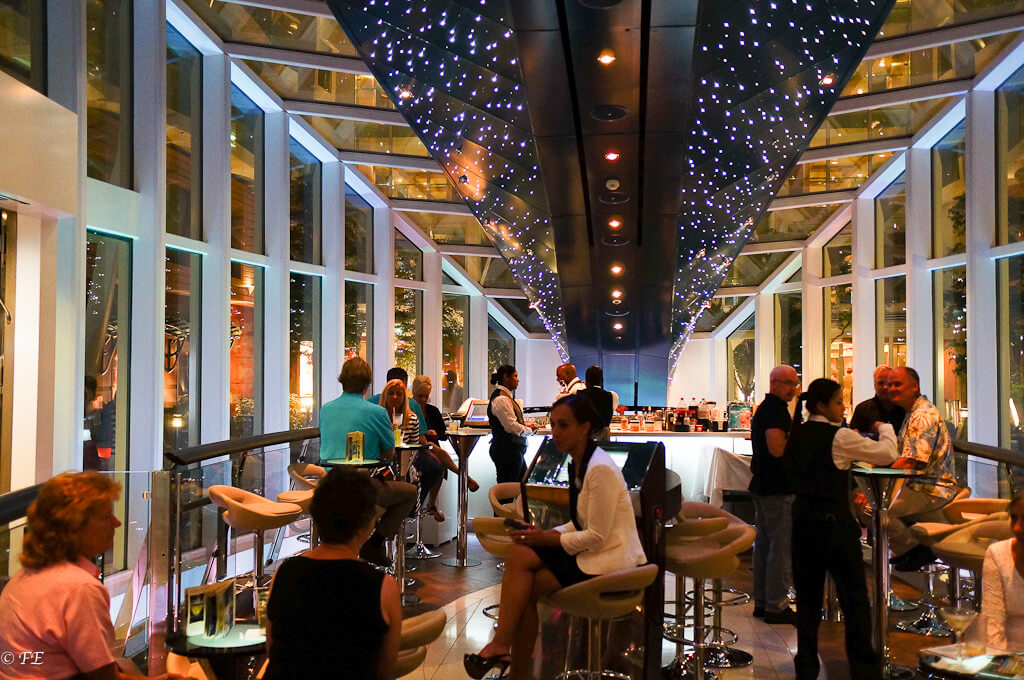 Here is a neat little detail I noticed while eating my olives. Sorry about the messed up right side, I have a bad habit of bitting everything 
. That is the olives stick of my martini. Cool right?!?!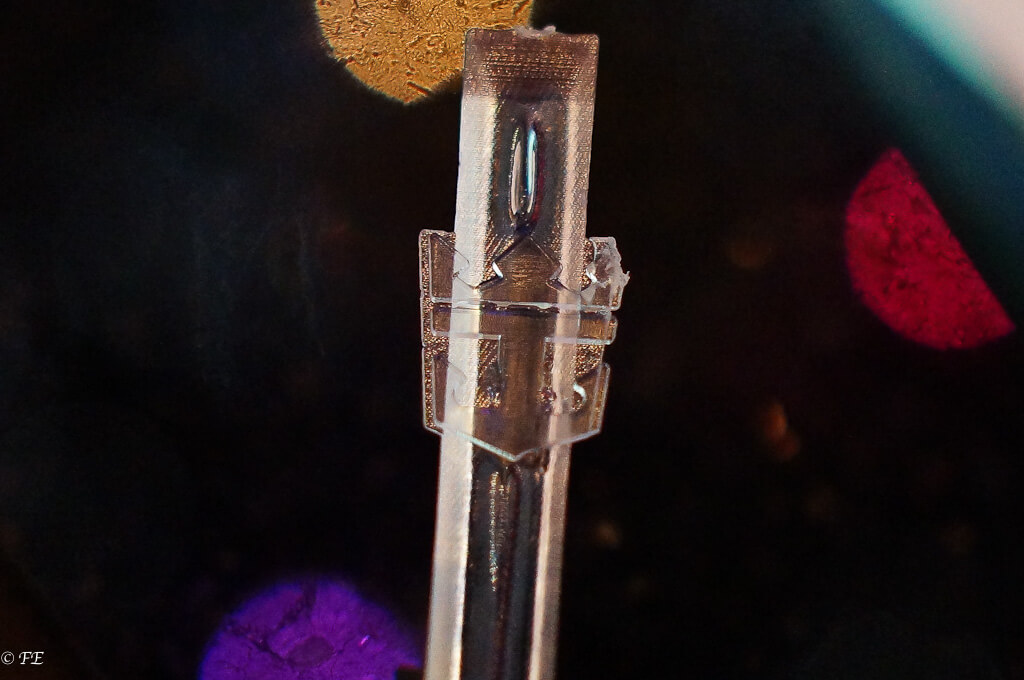 After rising tides, I was pretty much out of it, we headed to our balcony to check the emails and enjoy the breeze before collapsing in our beds. I slept so good that night, overall we had a great time that day, definitely much better than I had anticipated.
ZzzzzzZZzzzzzzzZZZzzzzzzzzzz