Chapter 16 has information on Hamilton Bermuda and Norwegian Breakaway Le Bistro restaurant.
I will get to all the questions later on, but for now let me finish day 4 first.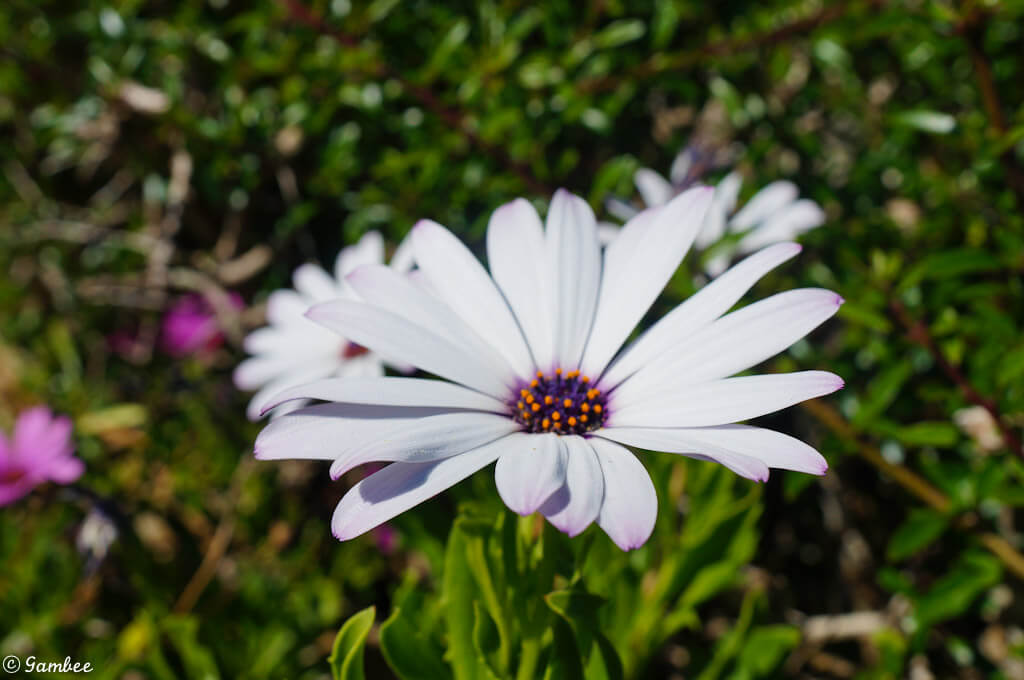 While we were waiting we noticed some kids playing by the bridge, they were also waiting for the bus. The entire bus was filled with kids just leaving school. They were all very polite and respectful, even allowing us to exit the bus prior them. I was very impressed.
The bus drive took about another 30-40 minutes to get to Hamilton Bermuda.
These are in Hamilton Bermuda, we really did not stay there long so I can't comment much on it.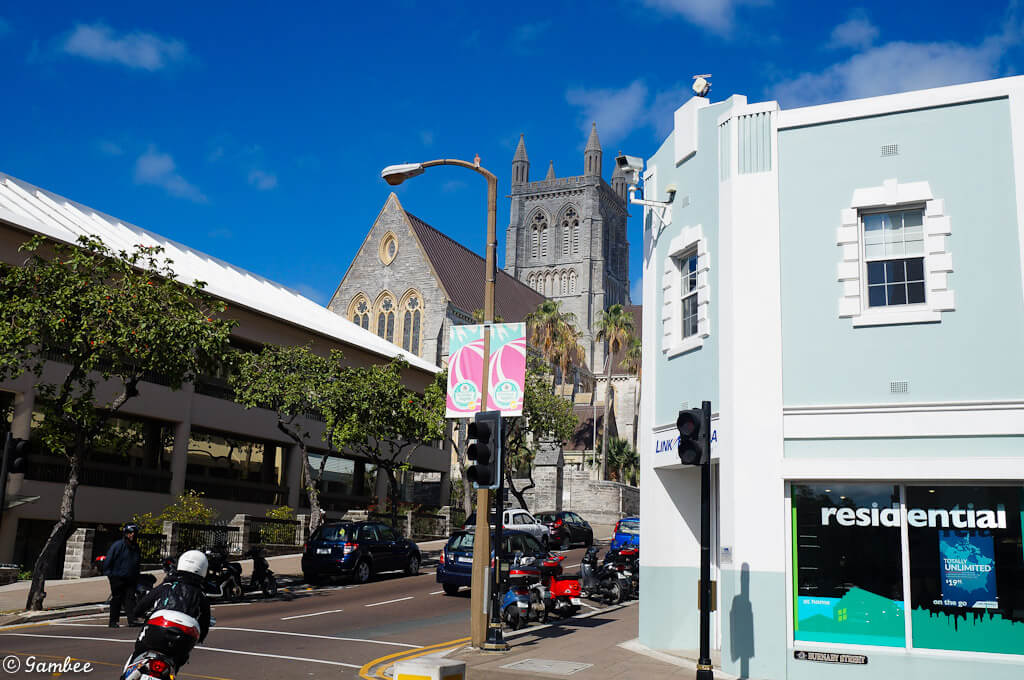 Hamilton Bermuda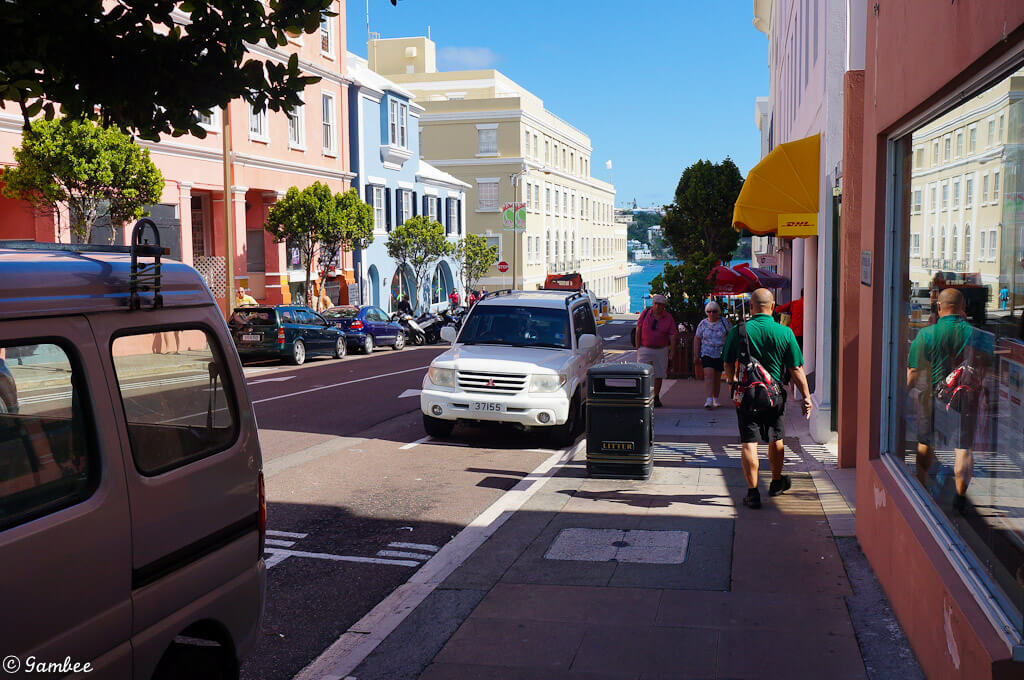 Gotta love the shorts with shirt and tie 
. @ Hamilton Bermuda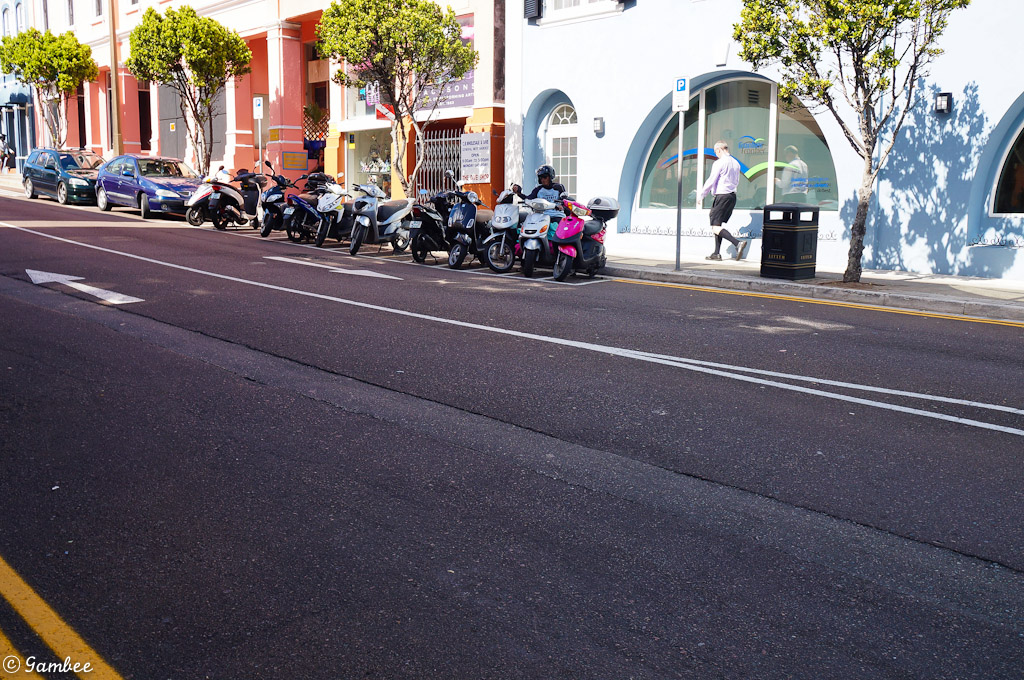 Hamilton Bermuda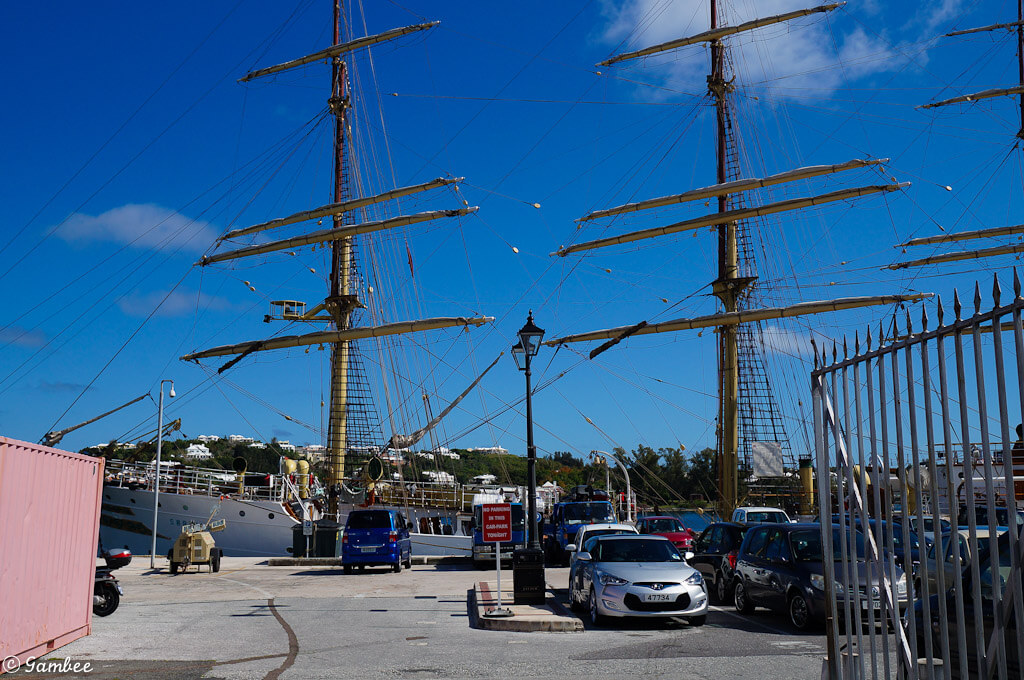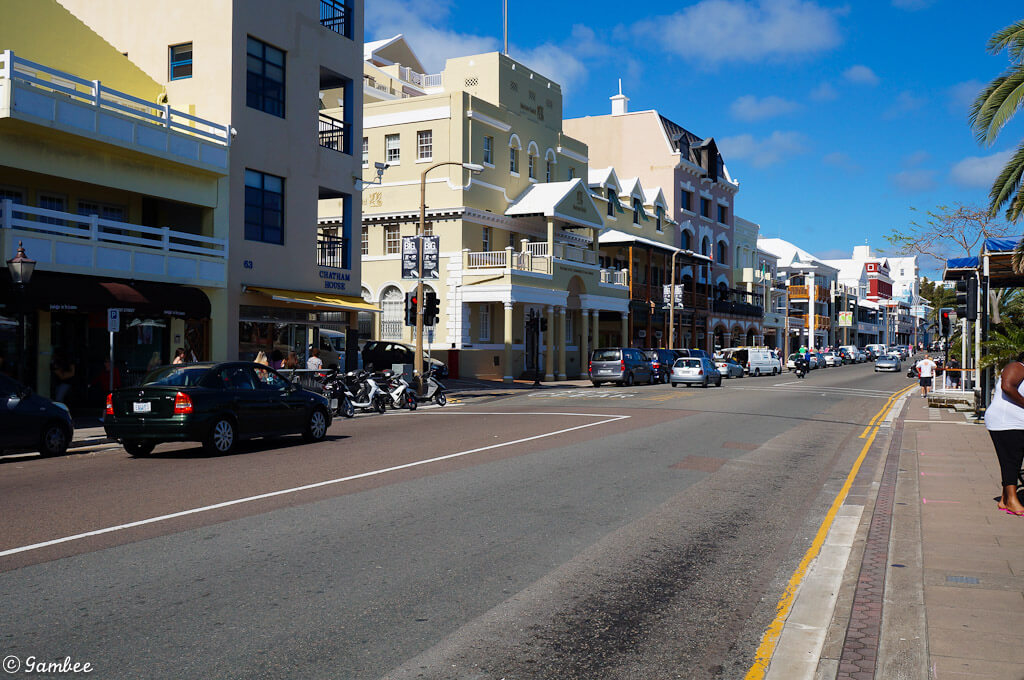 We headed to the Hamilton Bermuda terminal because we had to make our reservation for Bistro. This is why I say that I won reserve any more. That day when we got into bistro we were not that hungry since we had eaten lunch so late. Plus we rushed through Hamilton and saw almost nothing. Changing times on reservations is also not that easy, they keep telling you that all they have are hours that are not good for you. I think I much rather just see whatever is empty that day and eat there.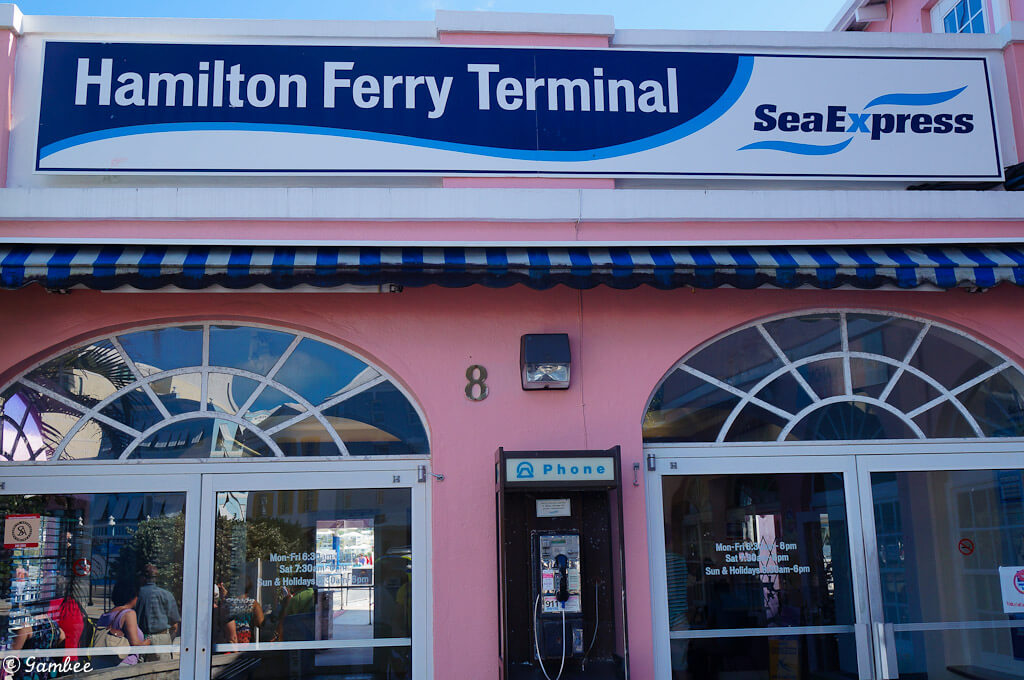 The ferry came soon enough. @ Hamilton Bermuda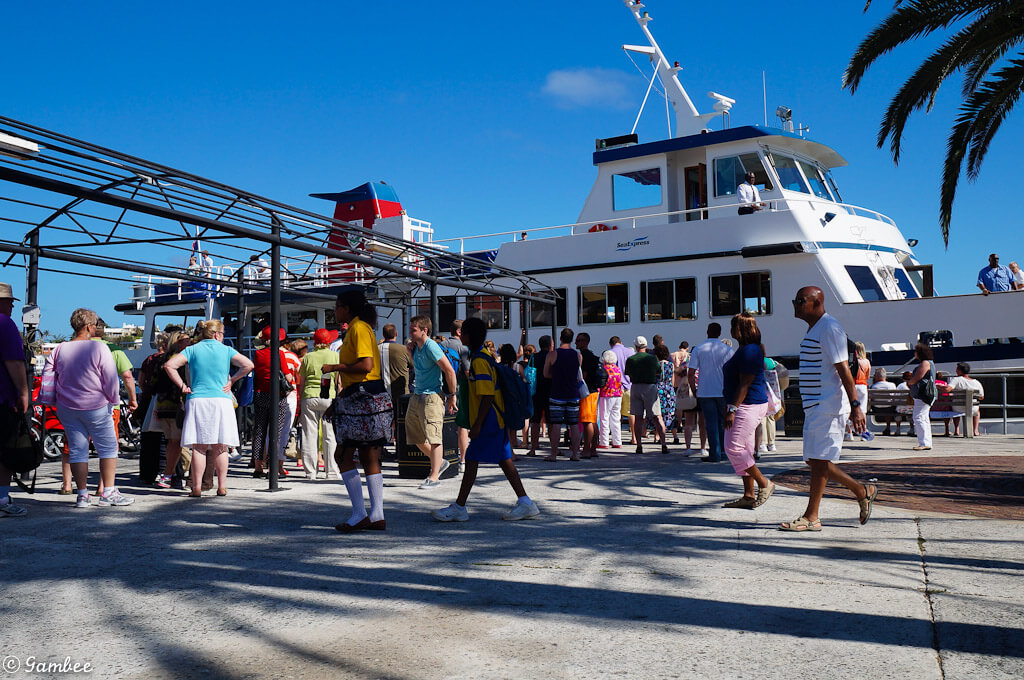 Leaving Hamilton Bermuda.
Hamilton Bermuda Pictures
Back in the Dockyard we used the internet for a little while.
See the pink hut? that is the best place to get your shore excursions. I saved a bunch by doing it there and not with NCL. Same shore excursion.
Heading back to the ship,
I guess we went in and changed and headed to Norwegian Breakaway Le Bistro. Like I said we were barely hungry, I serous suggest not making reservation at least while in Bermuda.
They brought us a complementary salmon pate. Mom did not care for it, I ate it all.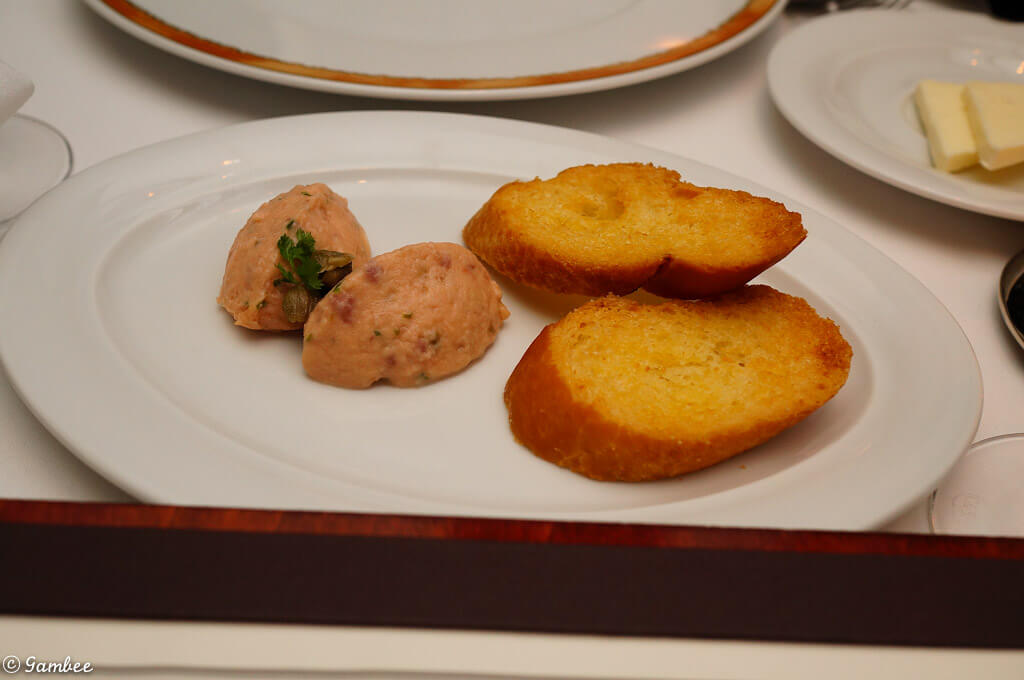 Mom ordered the mushroom soup, it was very good. @ Norwegian Breakaway Le Bistro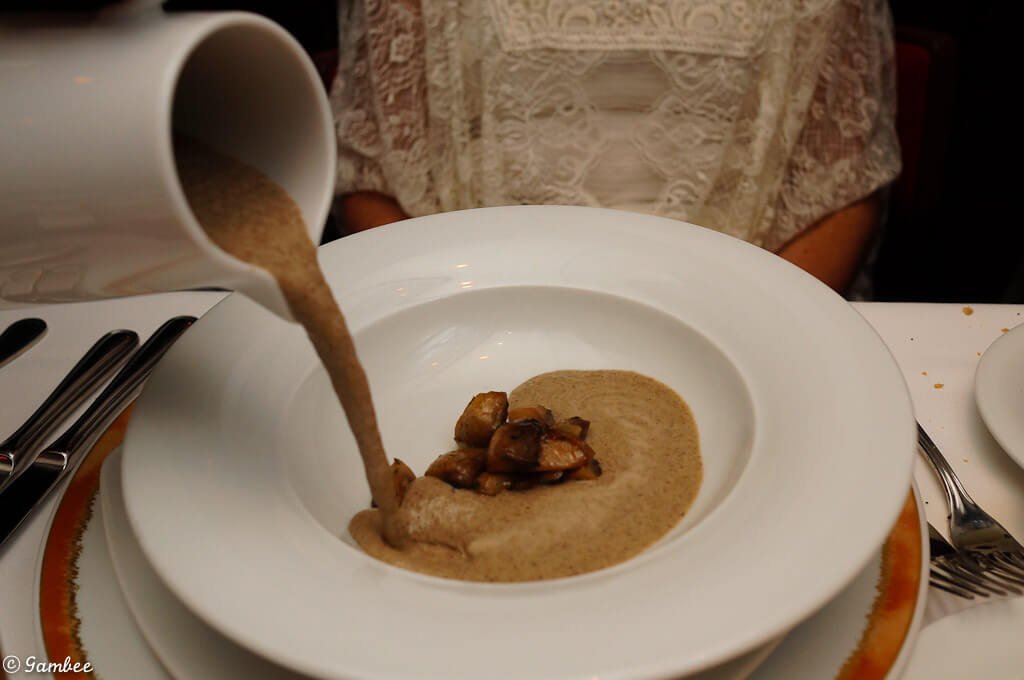 I ordered the cornets. I did not like them one bit, they have celery inside, I hate celery. I did not get something else because I was getting full already. @ Norwegian Breakaway Le Bistro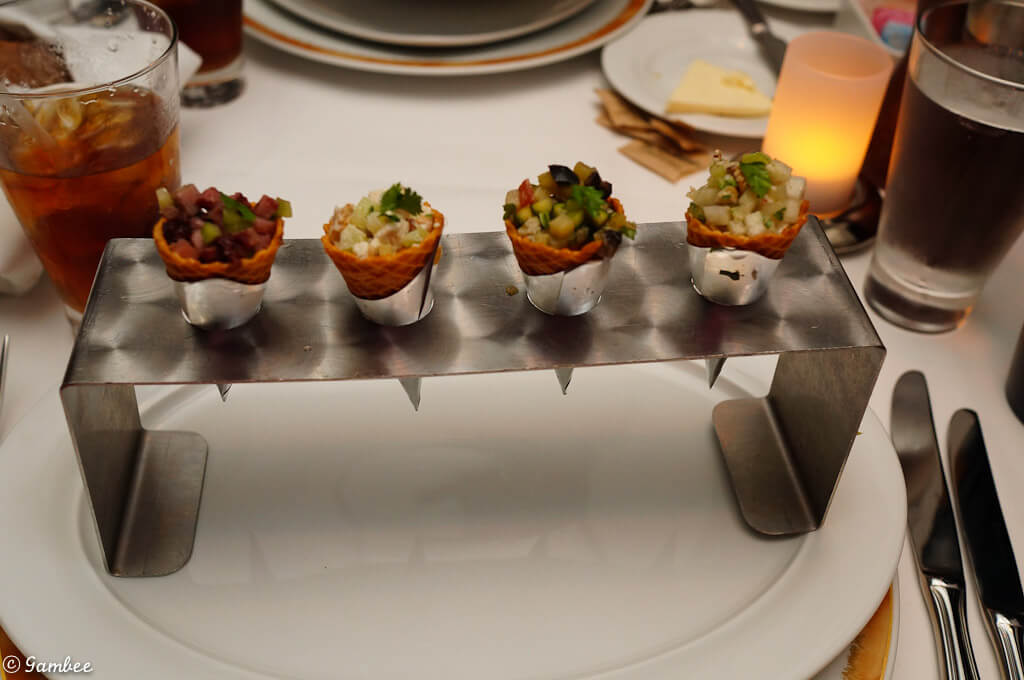 Mom got the Fillet, it was ok. The one in Teppa is much better.@ Norwegian Breakaway Le Bistro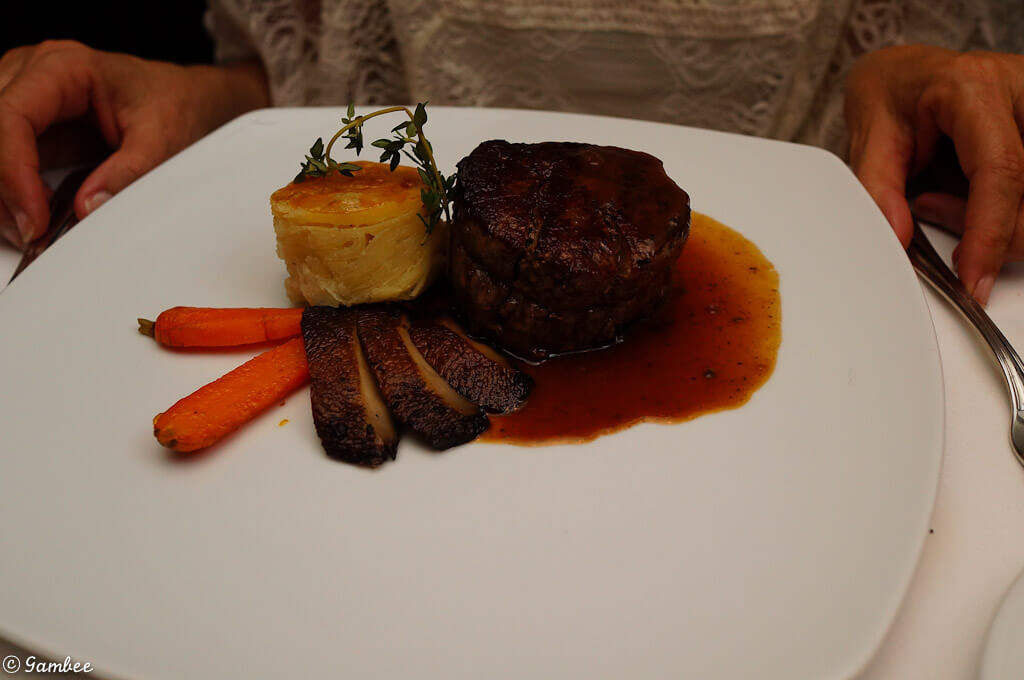 I got the extra charge $10 seafood puff pastry dish. It was very nice, I love cream sauce. @ Norwegian Breakaway Le Bistro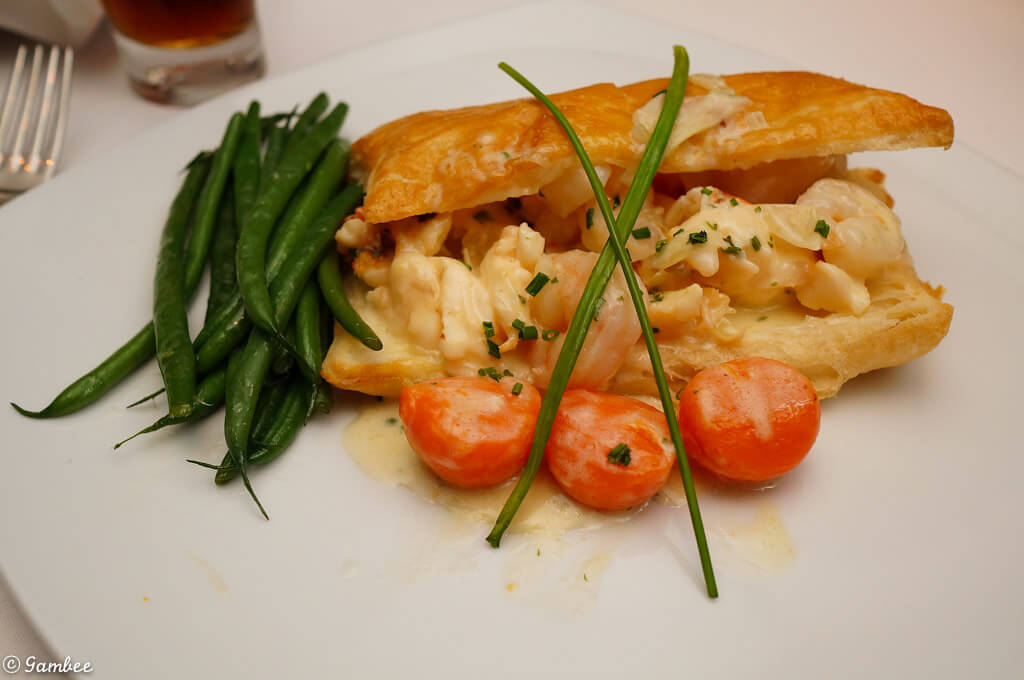 Creme Brule was tasty. @ Norwegian Breakaway Le Bistro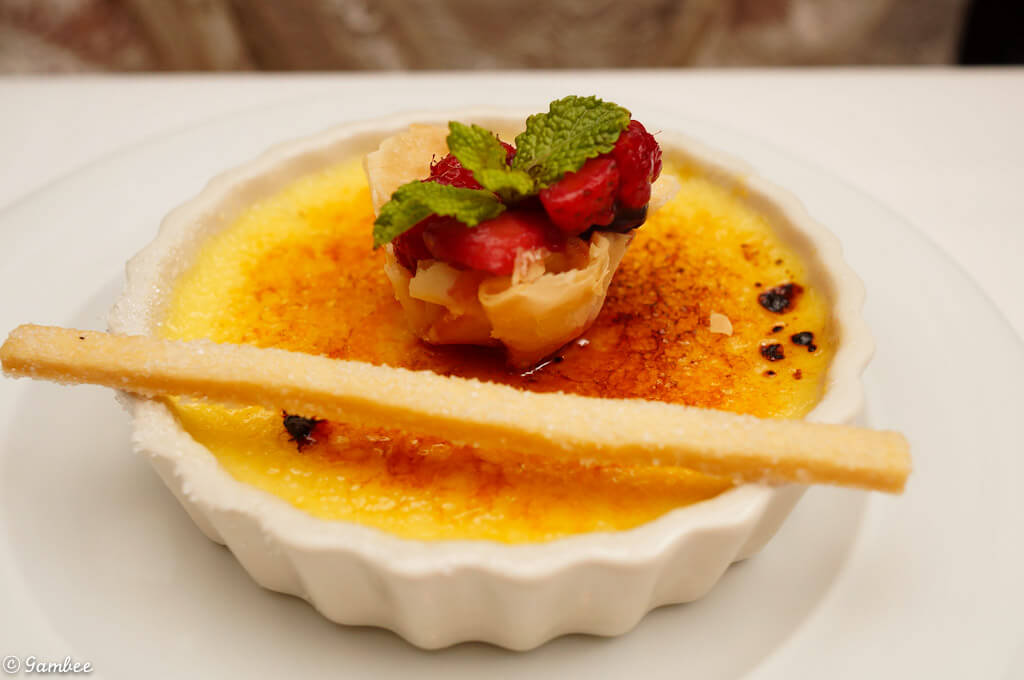 The profiteroles were just ok. @ Norwegian Breakaway Le Bistro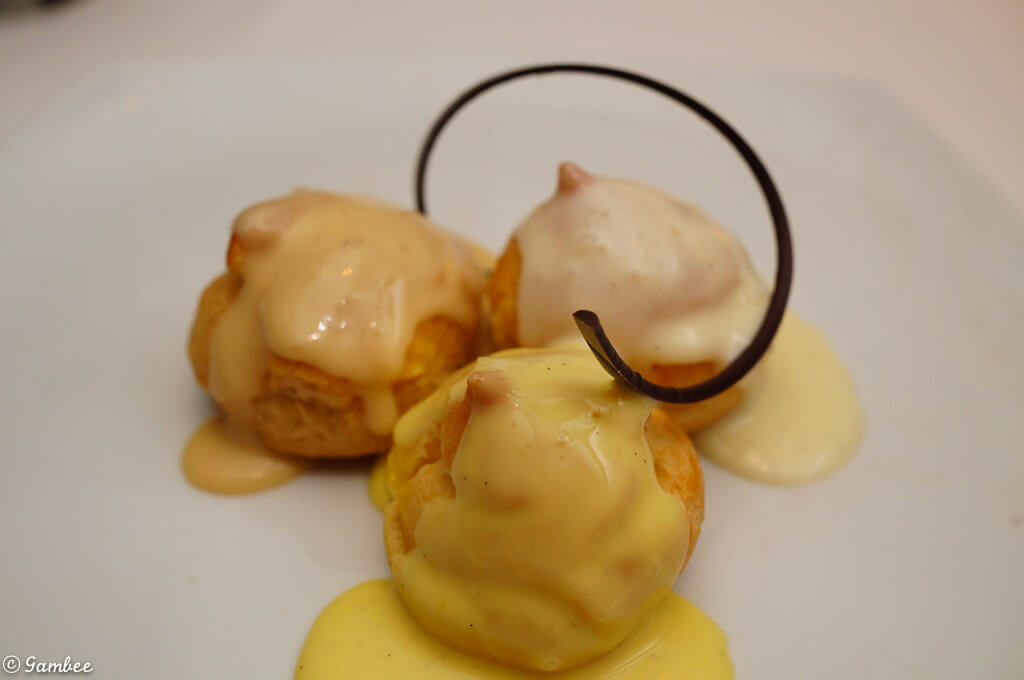 One of my favorite things about NCL are their cheese plates. The best thing is that they offer the same cheeses at the buffet! or almost the same, at least the ones I love 
. @ Norwegian Breakaway Le Bistro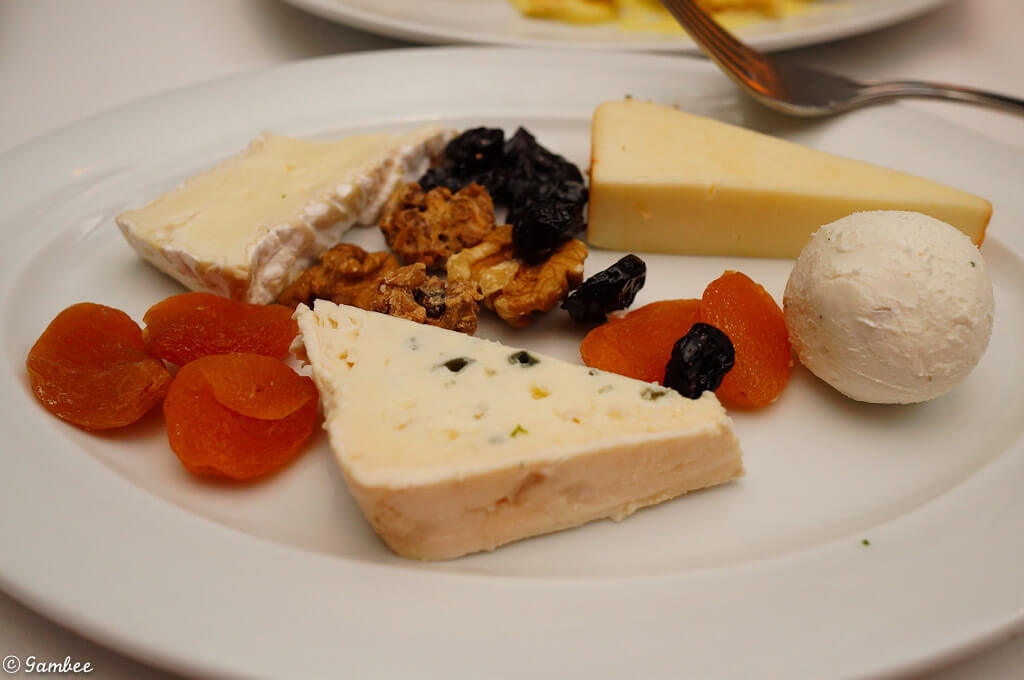 Bistro was good, I think we might of liked it more if we were more hungry. The service was the best we had aboard Breakaway, it was spotless. I could see myself going back to Bistro in the future.
On the way back to the room I got this picture, I absolutely loved that fox. Is it a fox? I think it is.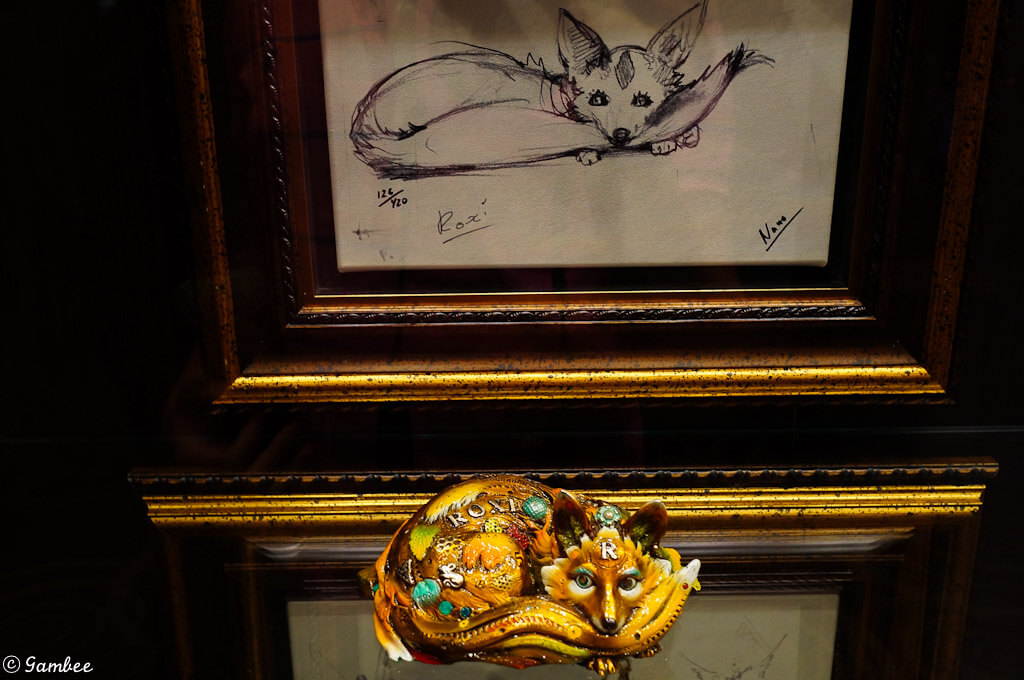 Back in the room, this little guy was trying to steal my glasses.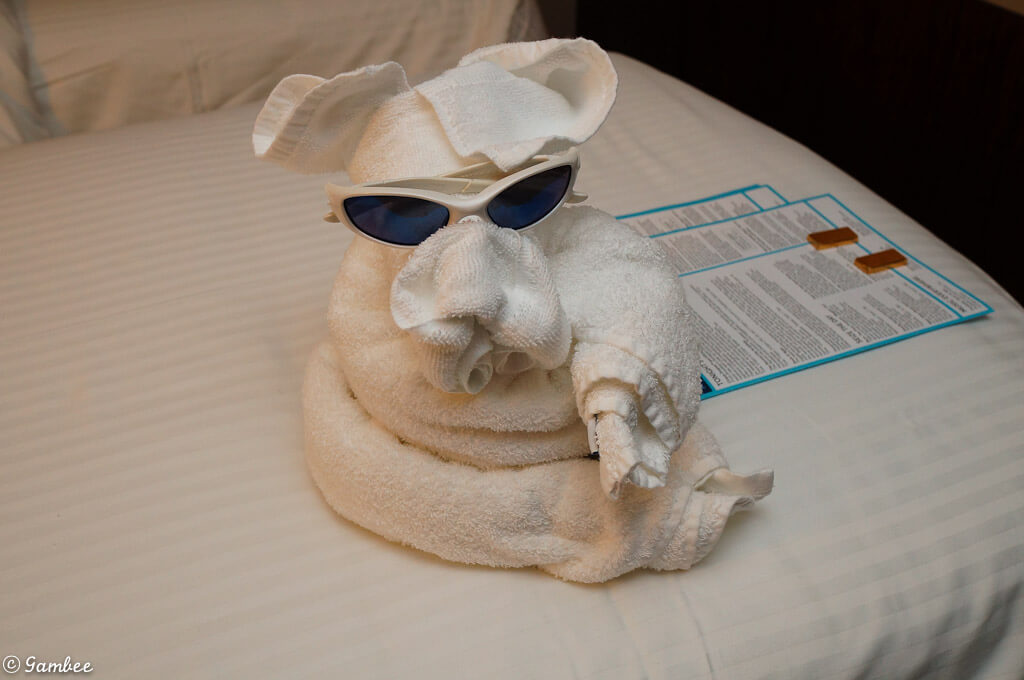 I took a couple of pictures of this edge. I think I must of hit my knee with that edge about 10 times throughout the cruise. I know, I should learn faster, but after a few drinks Gambee gets sloppy, lol. So yeah bad design, my knee was so sore by the end of the cruise. Specially the few times when I hit her near the surgery place.
We changed and decided to hit the jacuzzi. While we were there we saw Slice and her husband walking around and we talked with them for a little while.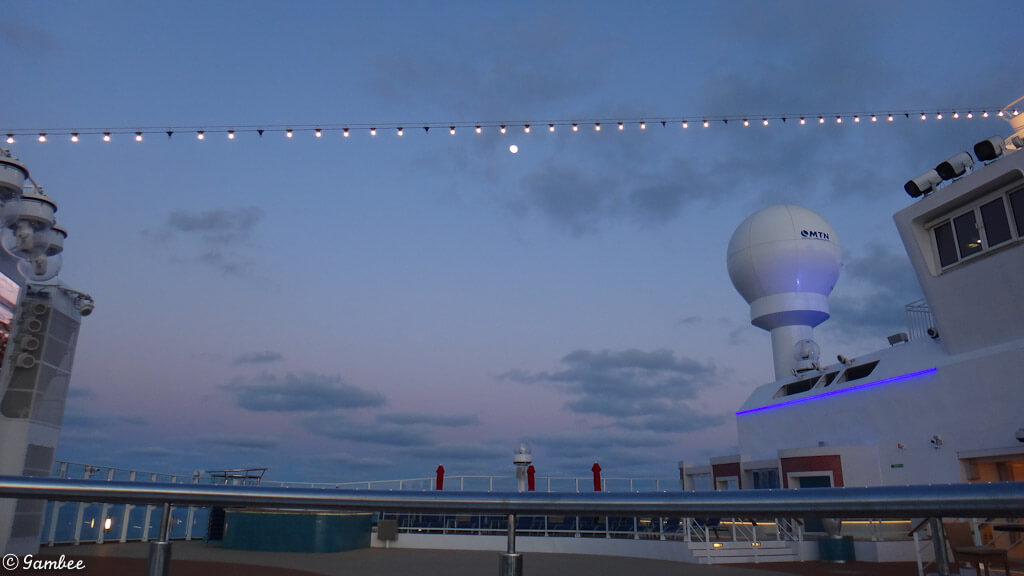 Nice sunset. Crappy picture though, you will be glad to know that I already replaced the underwater camera. The new one should be here on Wednesday, mom took ownership of the old one. She really liked that sony one.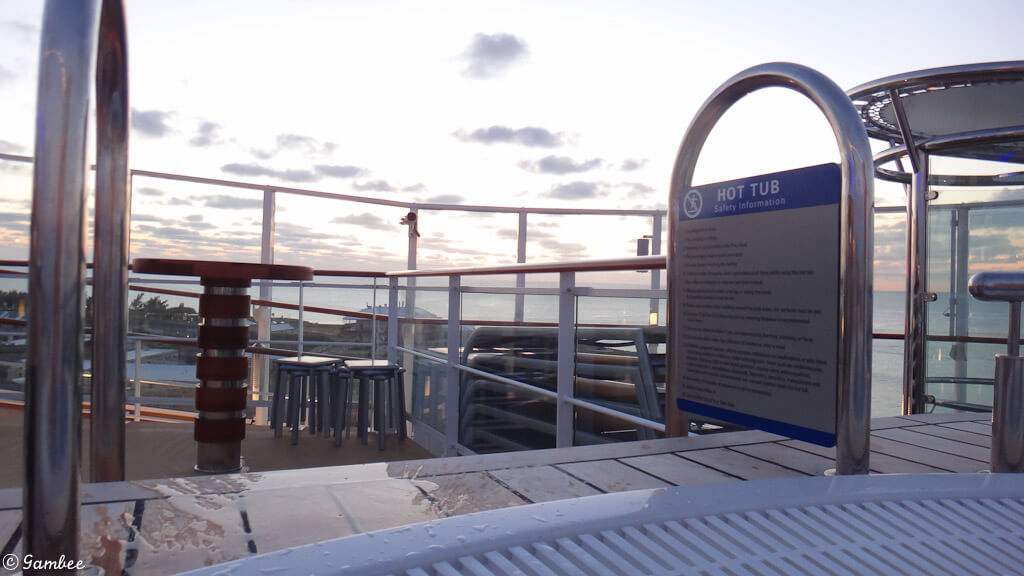 Getting darker, we must of spend about 2 hours up there.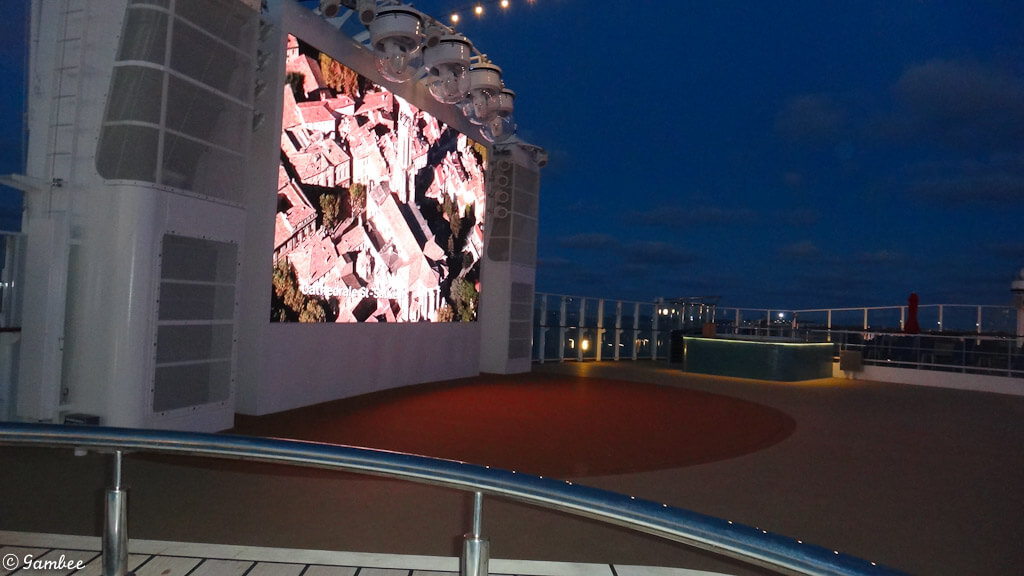 And we were the only ones there.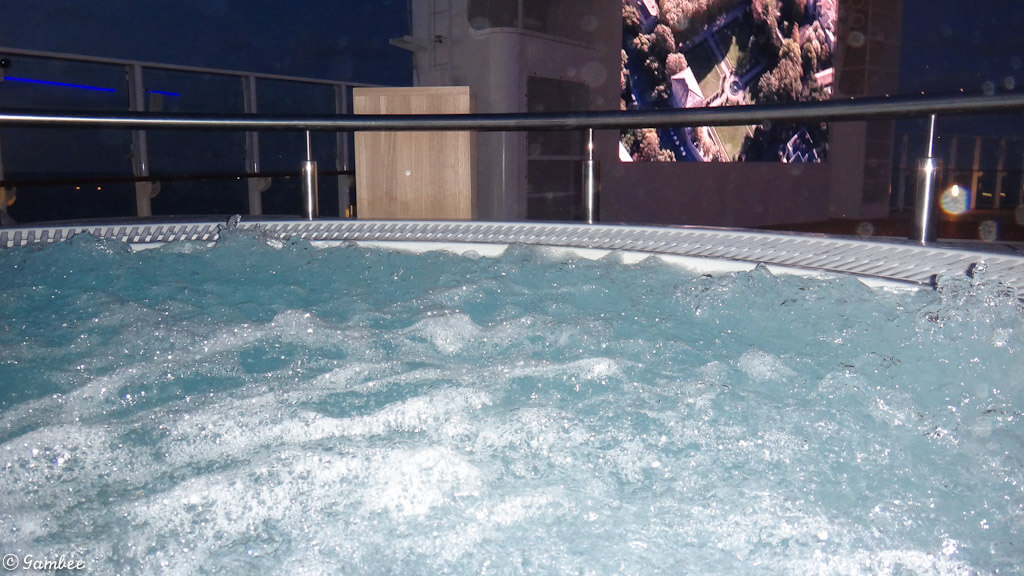 Underwater picture.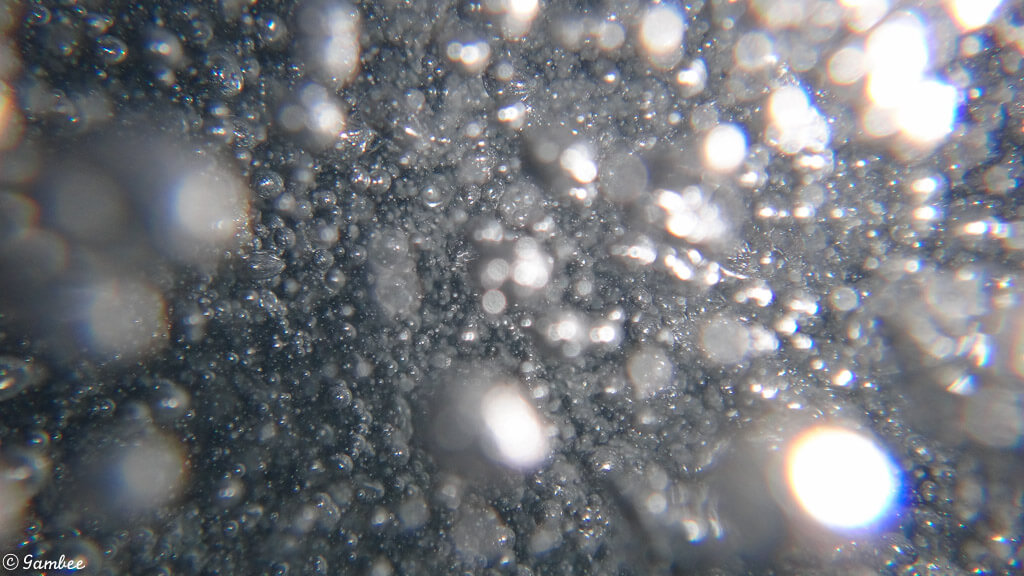 While we were up there, the kids club showed up with some kids. They were apparently doing a pirate hunt around the ship. They did not last very long there, maybe 5 minutes while they captured the pirate and then left.
I also rode the water slides a few times since they closed them really late that day. It was a completely different experience ridding them at night. But again zero lines, I was the only one there.
We then decided to go change and head downstairs to use the internet some more. Well the initial plan was to go to the John Lenon concert, we just never made it there.
Water supply from the island into the ship.
We stayed there for about an hour, the weather was just perfect!
Then we went back to the ship.
Here is a little video.
WE got there about half way through the dancing with the breakaway stars game show. It seemed like a lot of fun, to bad we got there near the end. Island2island was competing, but he did not win. I think he got second place though.
And you know no cruise is complete without Oppa Gangnam Style!!! Watch this video its really funny.
Overall it was great, you can really feel the energy in videos. I really recommend you to watch those videos, it gives you a better idea of the feeling aboard!
After that we headed back to the room, it was around 11:30pm by then if I remember correctly.
On the way to the room. I got the best picture of the chandelier area, or so I think its the best.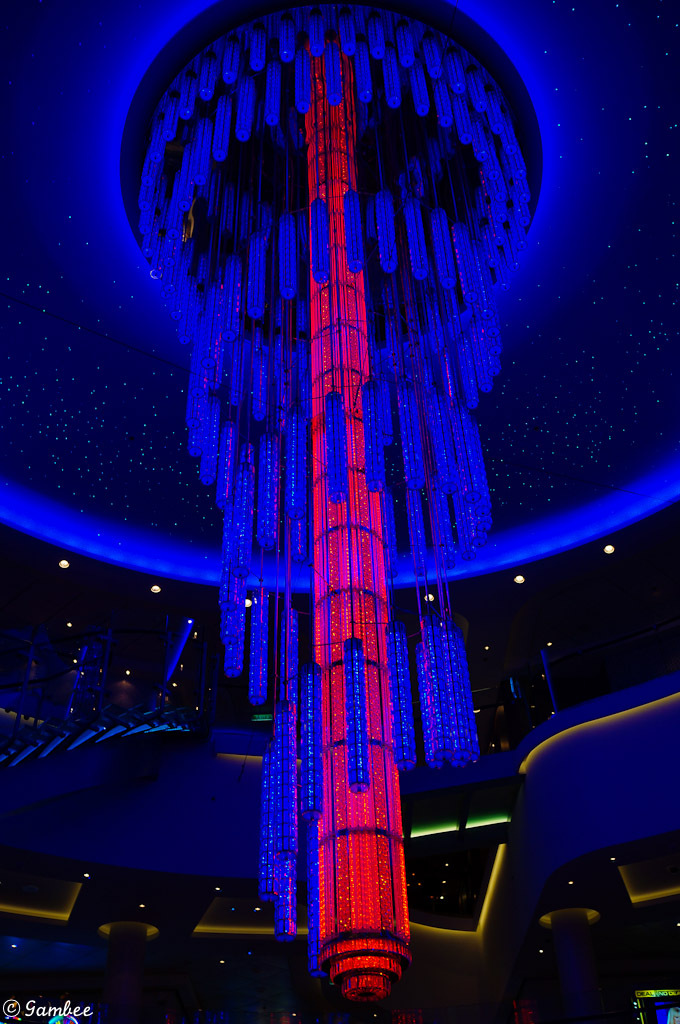 Remember that I told you to wait until the night pictures of these area?
Well look at these beauties!
Just look at the color of the water!
And with that I conclude this day.
Day 4, Ending.
Hope you got a insight on Hamilton Bermuda and Norwegian Breakaway Le Bistro restaurant 🙂