We then left the Norwegian Breakaway spa, thank God they did not talked me into buying the pass. I was borderline about that, she told me they sell out in before 3pm and gave me a smile. Mom was pushing me to buy it and I kept telling to wait and see H2O, if she was a good sales person I would of bought it, no doubt about it.
We headed towards the teenager area, which is ideally located adjacent to the video Arcade. Be careful with that moms and dads, I witness one lady checking her son's account and nearly having a heart attack. Let it be said she was yelling at that kid like there was no tomorrow 
.
These pictures are on the way to the teenagers area.
OHHHHHHH, those slides are fantastic!
That weather makes everything look boring. No worries it changes 🙂
Anyone here got a chance to fly in one those babies? I think my granny did, but not sure.
The Norwegian Breakaway garden cafe has so much outside dinning space. It's just grate!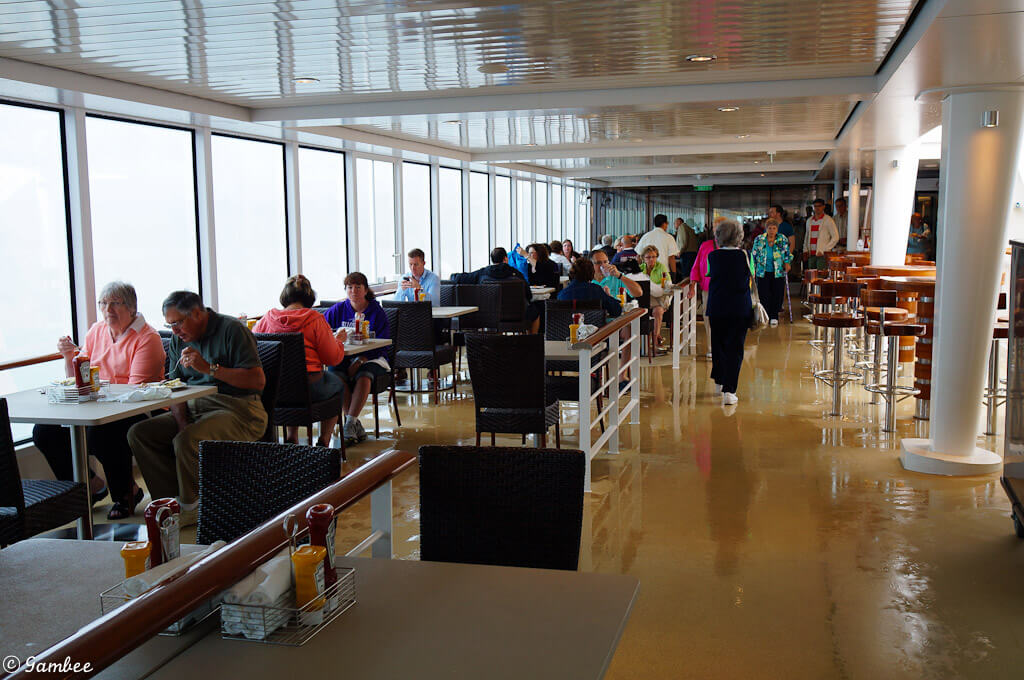 Right across the teen area is the uptown grill, it is essentially a mini buffet with burgers, hotdogs and such. They also serve breakfast. Overall I heard mixed reviews about this venue, with most complains being that the food was not hot enough. But my personal experience was great, I loved it every single time. I had the pleasure of having breakfast here with Island2island, they were kind enough to invite us over to their table. Was it island2 island? I confuse screen manes, please correct me if I am wrong. What a fun couple that they are.
Norwegian Breakaway uptown bar and grill
From right there you can also see the Norwegian Breakaway rock wall, but if you want to climb you have to go one deck down 15. I never did it, I have thing about wearing helmets that are not mine. Don't look at me like that, we all have our funky things =).
Don't get me wrong, ill do it if I have to. But I just wad a bad experience once and try to avoid it after that.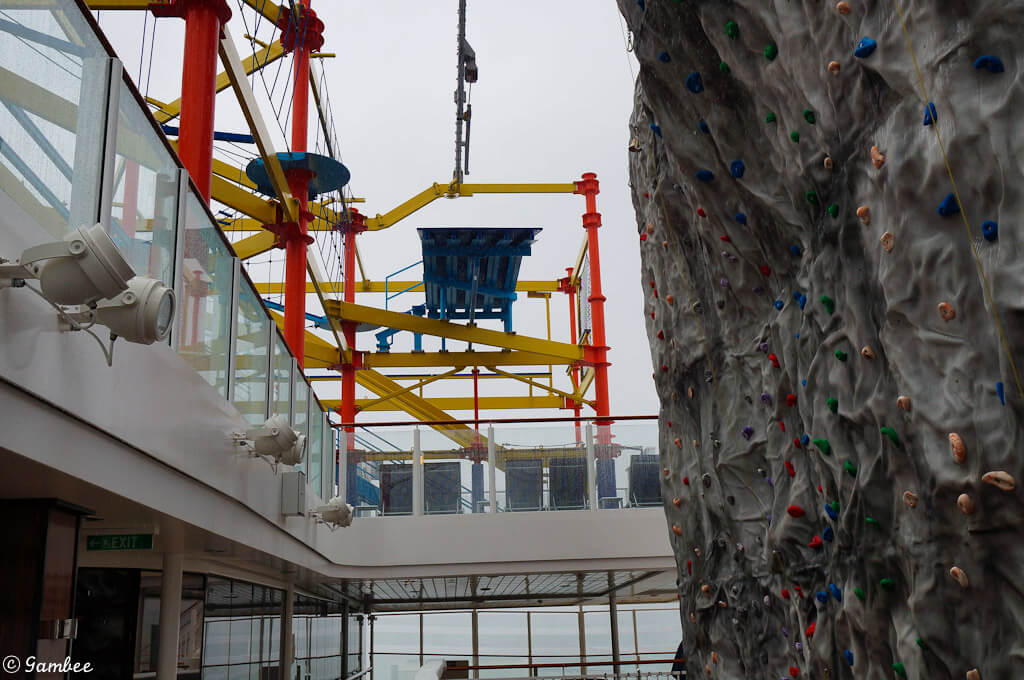 What can I tell you about this area.. I never went there other than this time =)
Norwegian Breakaway Arcade
And the Norwegian Breakaway teen area, nice color scheme.
That's about it for this area, I never went back there. Its been a long time since I was on my teens and as I much as I dream about time travel… Well we all know that is not going to happen 
. Time goes by so fast! So no Gambee, only in your dreams.
So the teenager area is right next to the H2O adult only area, ironic right? But no worries the two never get mixed up. I tried to get some pics but it was raining again, so this is all I was able to get.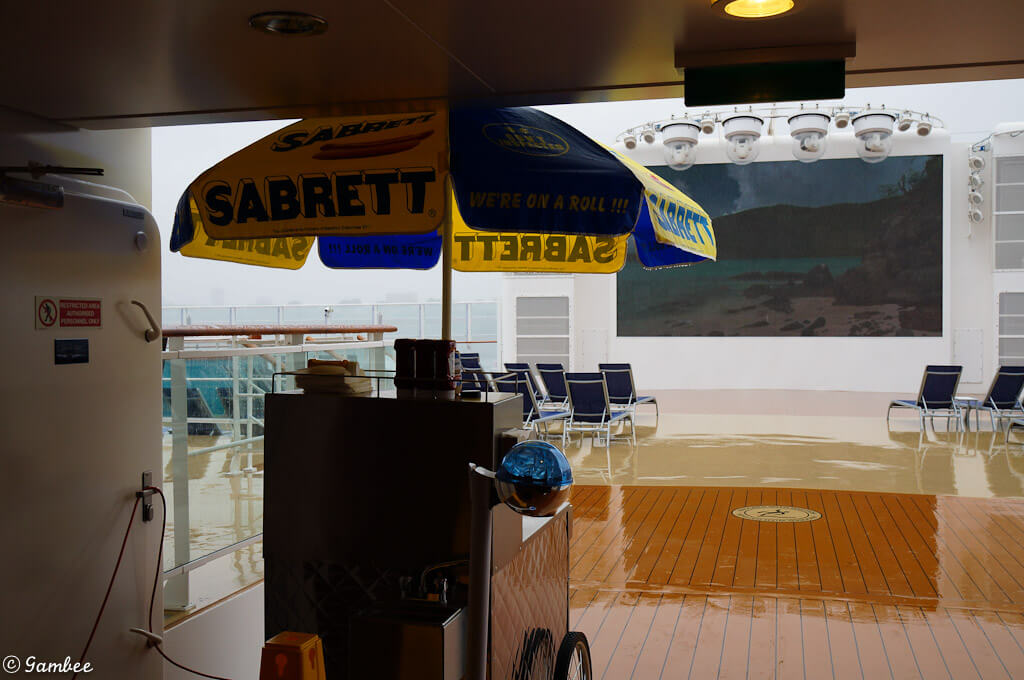 On the side of the short corridor to enter H2O you see a few of the items that they sell downstairs in tradewinds. Actually you see displays like these in several parts of the Norwegian Breakaway.
Then we went decided to go back to the room, I can't really remember why we went down. But I think it was because I wanted to change into something more relaxing.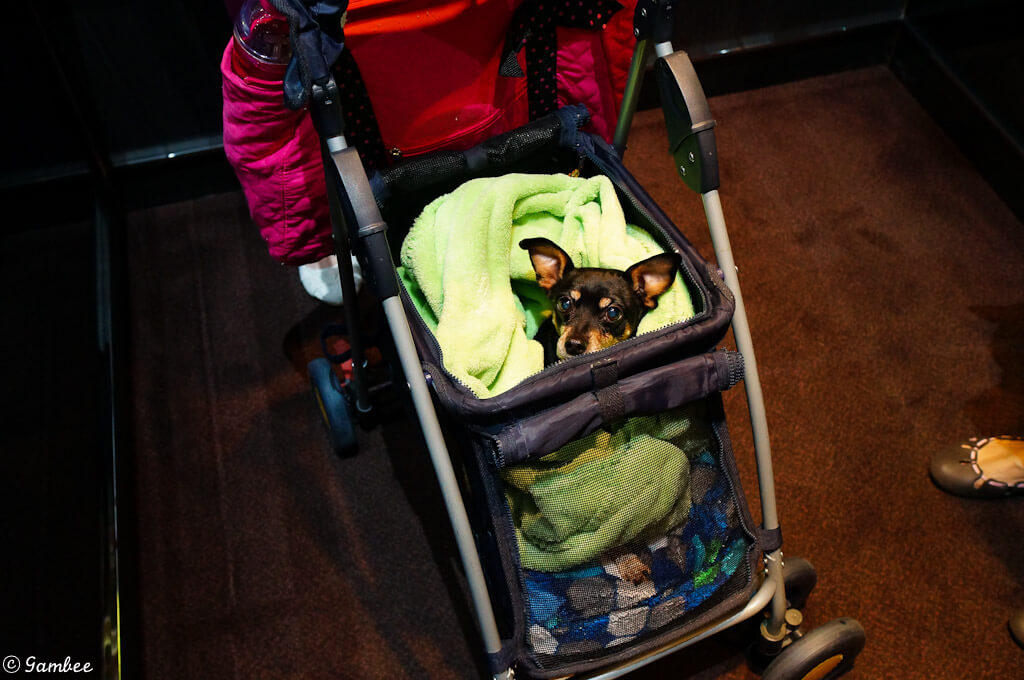 Right before I entered the room I noticed how the suites have different doors, Shaun said that his door was very heavy. I am guessing the suite doors are heavier than the non-suite doors. While our door was heavy, it was not crazy heavy. Be very, very careful with the doors.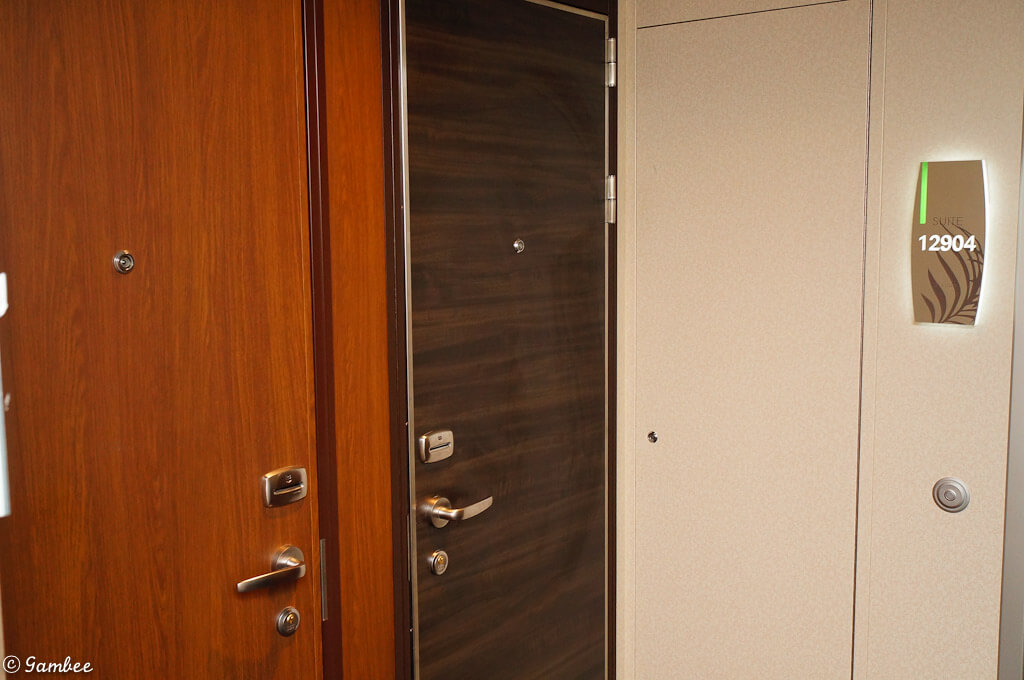 Once inside the room, be careful with the bathroom door. It is elevated a little more than usual and it is easy to bump into it. I did it myself the first time going in.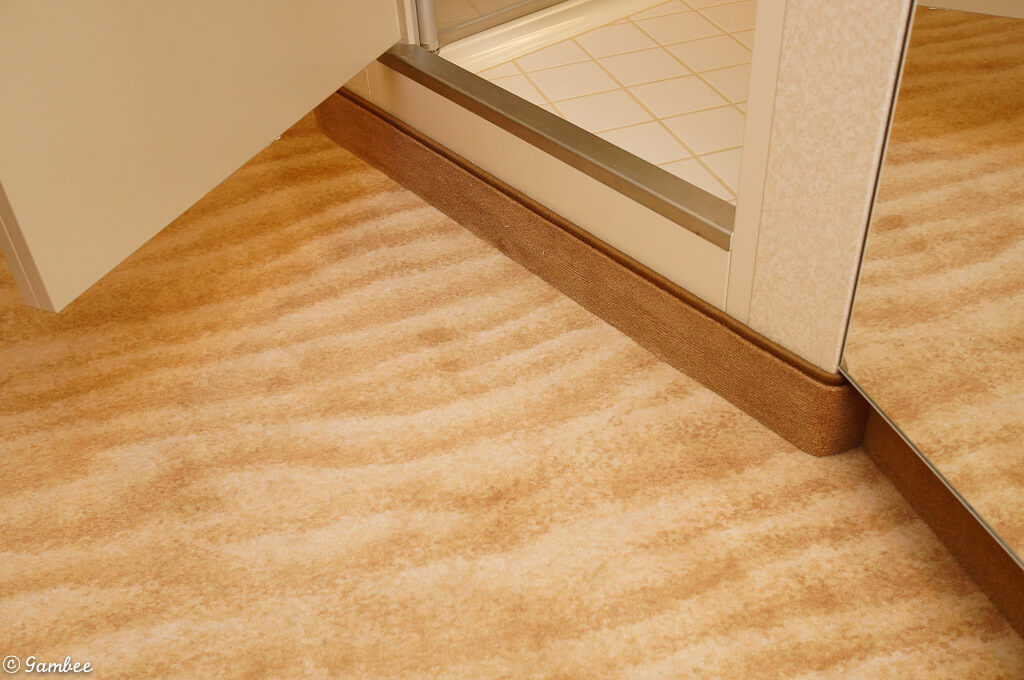 So we were really hungry by then, I think it was around 2pm and I had eaten nothing so far. On the way to Oshehaan's I saw some cakes being delivered, so I though ours should be there once we got back to the room.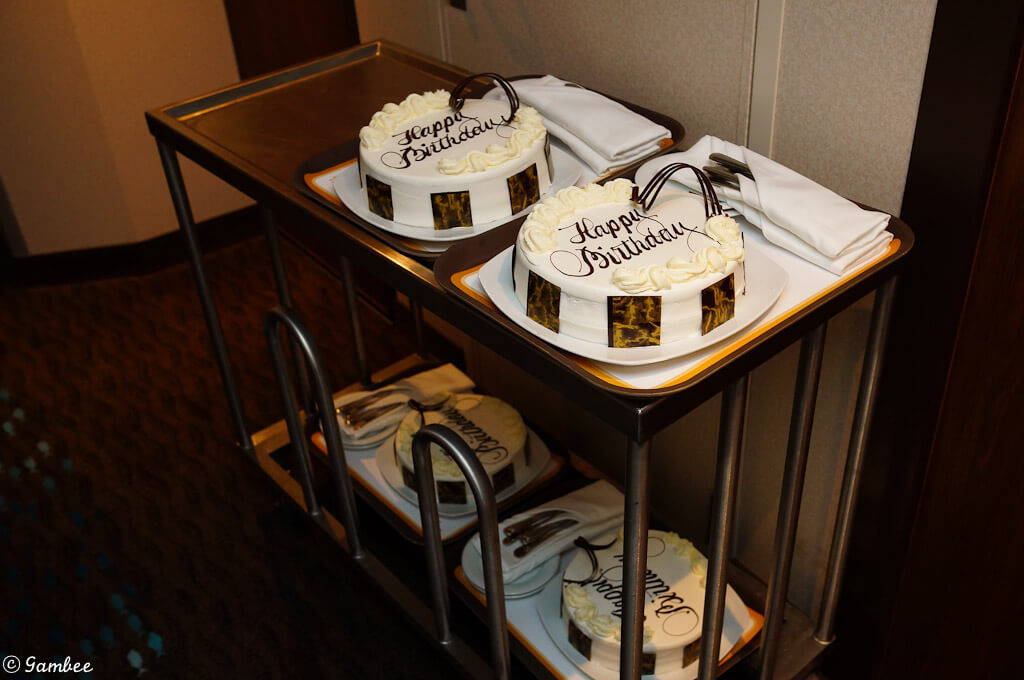 I absolutely love the carpets aboard the Norwegian Breakaway, hopefully they keep them nice and clean.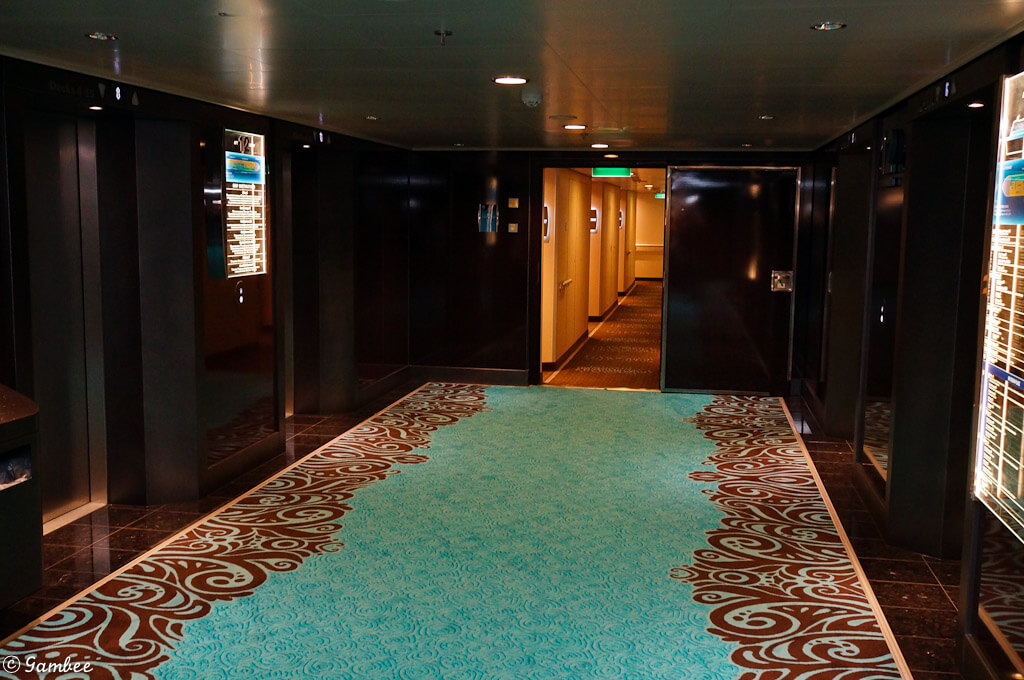 Once down stairs we walked by tradewinds.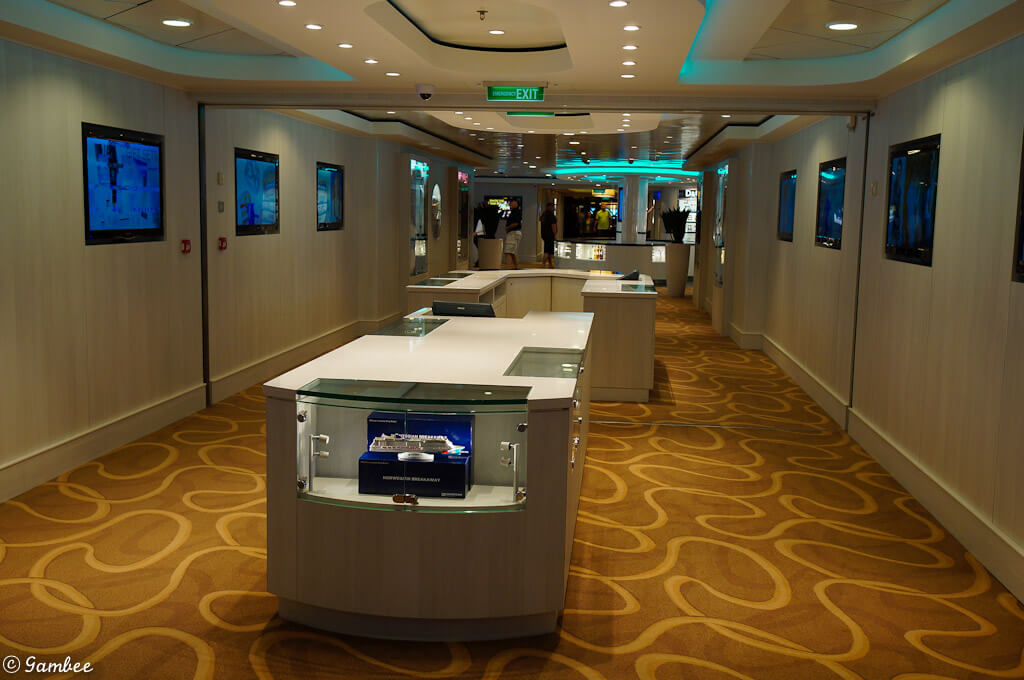 and the Raw bar (we ate there on our last day)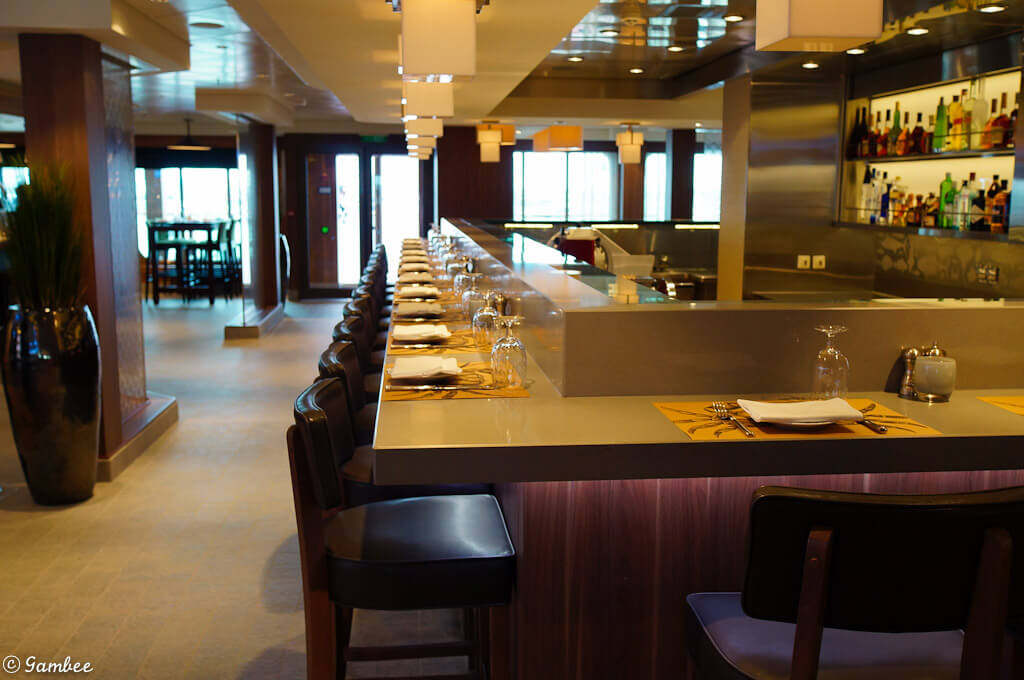 When we got to Oshehaan's I requested a table for two, and she replied. "Sorry sir no room, only have tables for 6". My guess was that only the big booths were available all the way in the back. So I did not think much of it, and we moved on to find another place for lunch. Little did I know that this was a pattern that would repeat itself very often on that voyage.
So we kept on waking and ended up in Savor, we were sat promptly and given our menus.
The restaurant was pretty busy, although not full.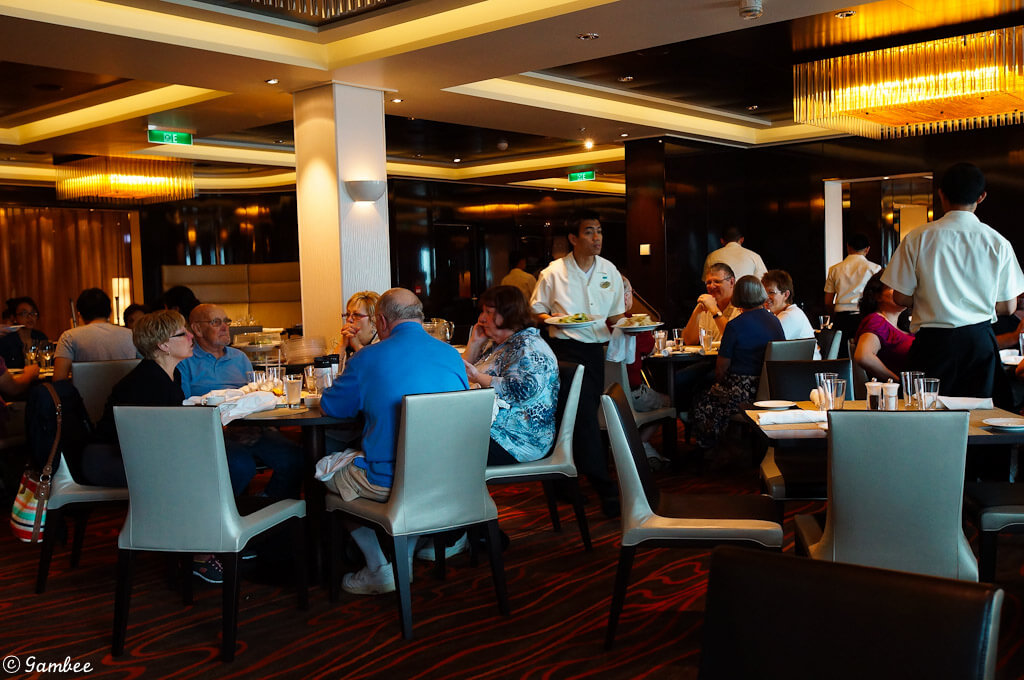 Service during this lunch was pretty quick, personally I think it was that quick because Muster was soon to follow. I think it was the fastest service we ever go in the Norwegian Breakaway. The food came out really quick.
I ordered the Portobello mushroom. Unfortunately, I did not have my cheese pills with me (remember when I unloaded everything in the room, well the pills were there), and I had to scrape off most of the goat cheese. The dish was very tasty but rather small. Food was nice and hot.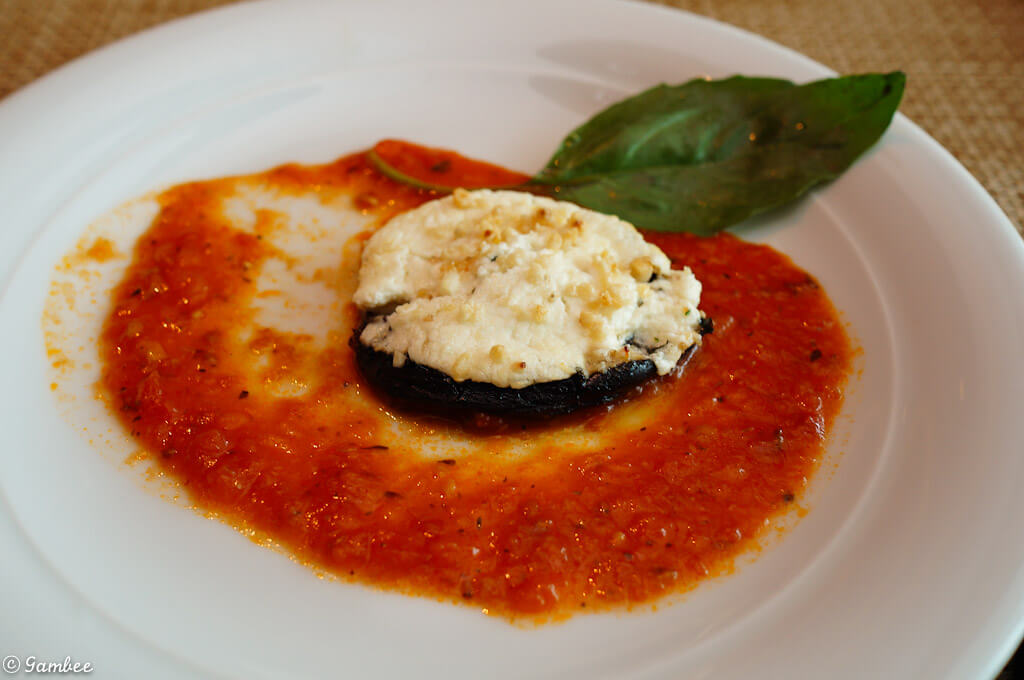 Mom got the shrimp salad, it looked very nice. She enjoyed it.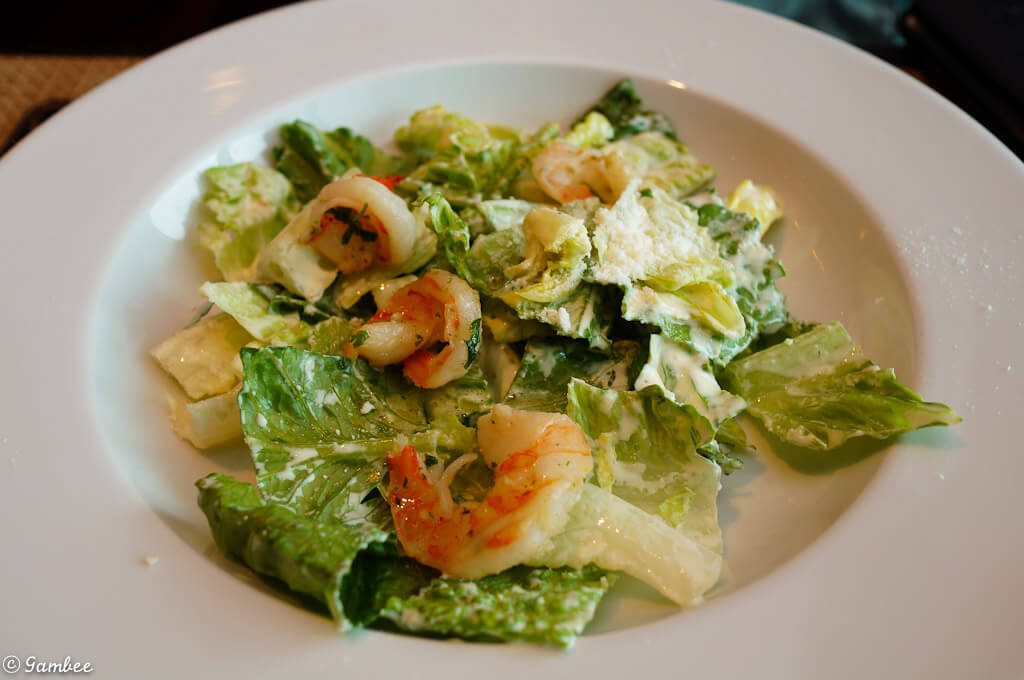 Then she got the NY strip, very nice as well.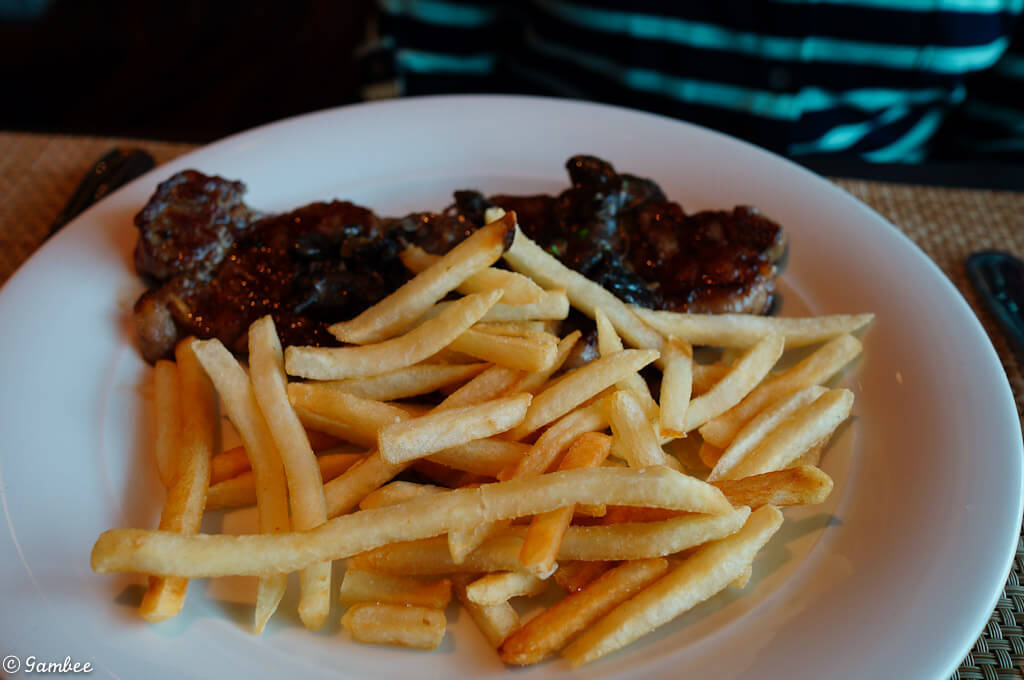 And I got the fish and chips. (but keep that malt vinegar away from me!!!)
My dish was very good! Although again rather small.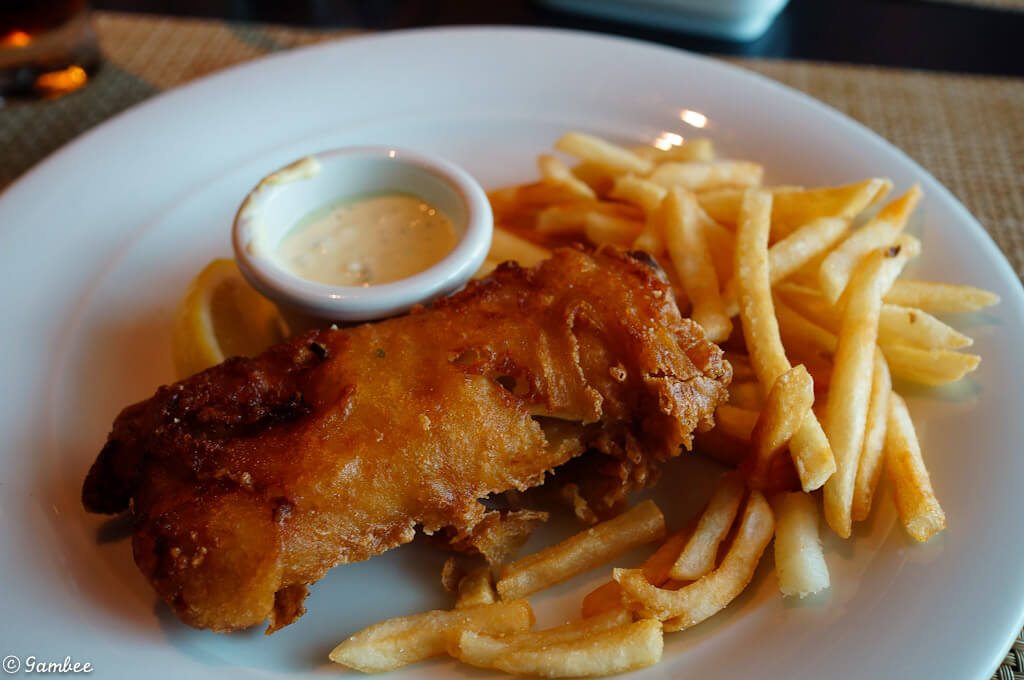 Panacotta, very nice.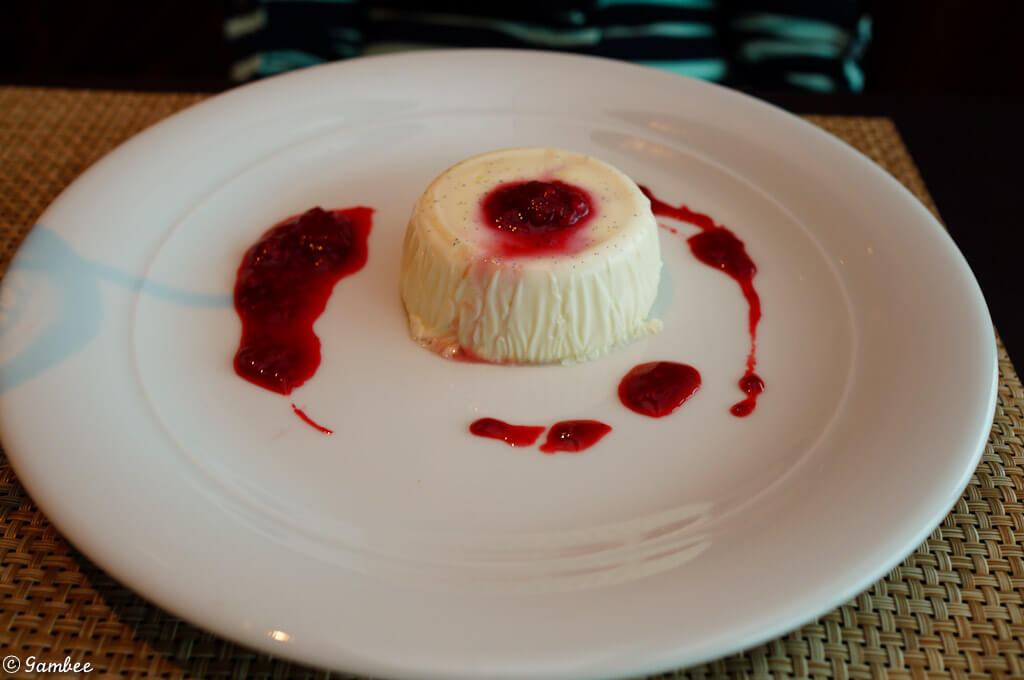 Strawberry short cake, not so much…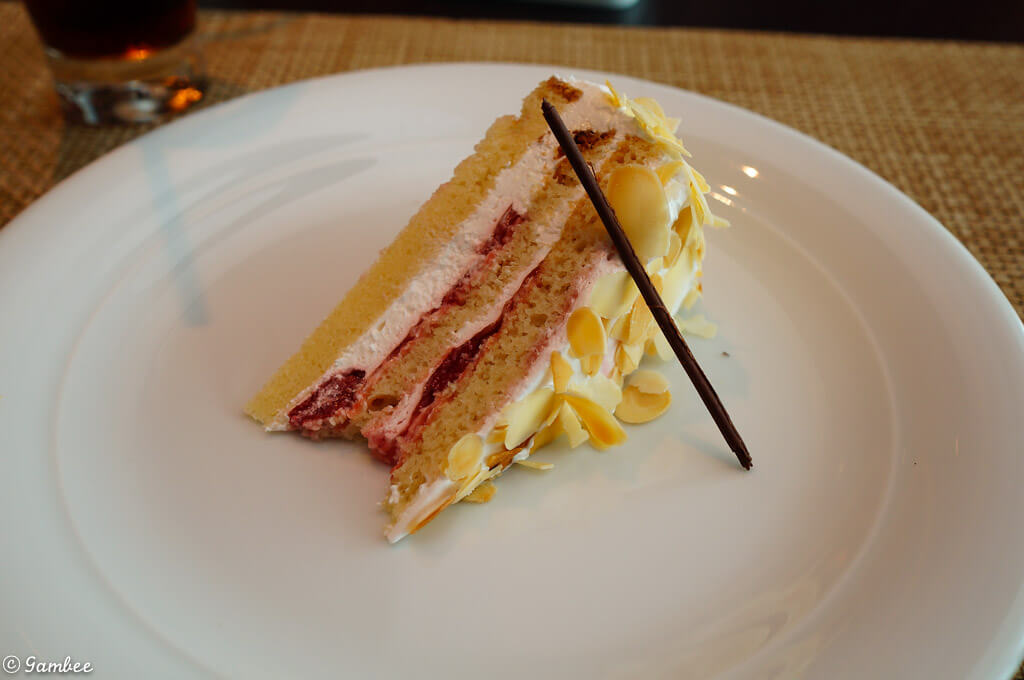 Overall lunch was good, good service and good food. I believe they have the same lunch menu everyday for the MDR, but I could be wrong.