Continuing with my Norwegian Breakaway review. They both arrived to our room soon enough, and we had a fun time catching up and talking about past cruises. It was really nice to finally put a face to their screen name. They were also nice enough to bring us these fabulous cookies from their home town, some pins to get stronger drinks and some cloths to clean my camera lens.
Soon enough the Norwegian Breakaway started moving, and oh boy was it moving. It felt like a massive earth quake going on. Since they had an aft cabin on the Epic I asked them how they compared and they said that this one was worse than the Epic. But the vibration did not last long and actually for the rest of the voyage it was almost unnoticeable. It was mainly only that time pulling out of the port.
We offered them cake and drinks, it was a good thing that they were there to enjoy the cake. It was so huge there was no way that mom and I could eat it alone. Actually a lot of it went unused, they simply make them too large.
Sail away was just ok, the weather was just horrible. The only thing that made it better was that we had good company to share our balcony with.
And we are moving.
The entire sail away takes about 50 minutes to an hour. Definitely the longest I've ever done. I just wished it had been in better weather. They left the room soon after sail away. It was then that mom and I decided to put our bathing suits and head out to the Tubs in H2O. A place that I would become very familiar with for the rest of the cruise.
All these pics were taken with the TX camera, like I said I am looking for a replacement for this camera. I simply don't like the results.
We were the only people on the Norwegian Breakaway H2O for the time we were there. It was fun to have the tub all for ourselves for that time.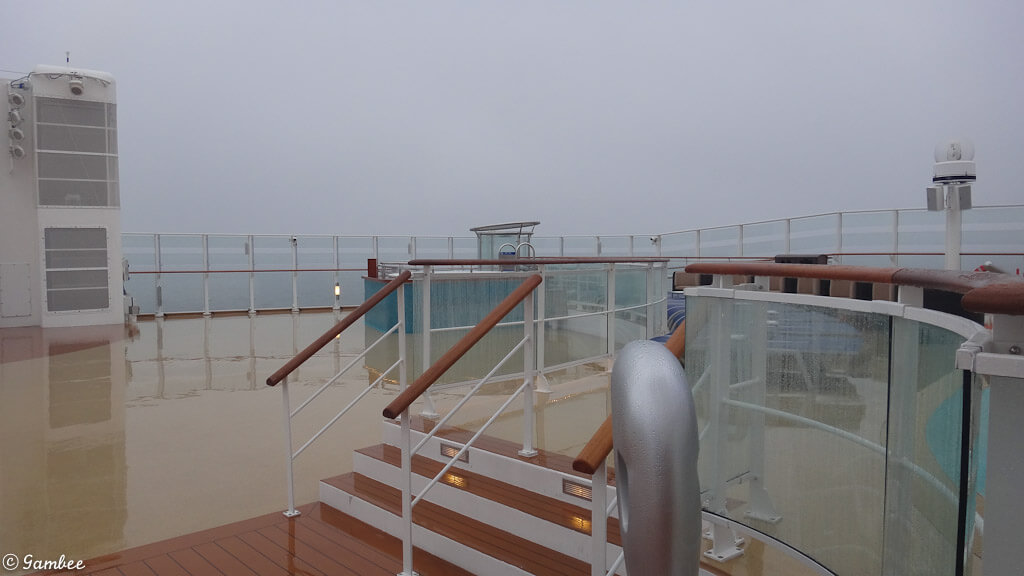 At first I was not crazy about the screen, but it grew on me. It actually looks nice with a lot of scenery videos playing all the time.
The water here is heated.
And there we are in our tub.
I bought that travel mug for this trip. It is seal proof and maintains the temperatures for a very long time. I am sure you know what was inside it 
. Let it be said that I was pretty happy by then.
I took a few more pictures once it was a little darker.
Jacuzzi time was just great, just the perfect way for us to start our vacation. The Gambee was in his natural habitat, and our vacation was just getting started.
We then headed to the room to change and get ready for dinner. We had no real plans for dinner on day one, and since it was lobster night on the MDR we decided to go there.
While in the room I took a pic of the TV system.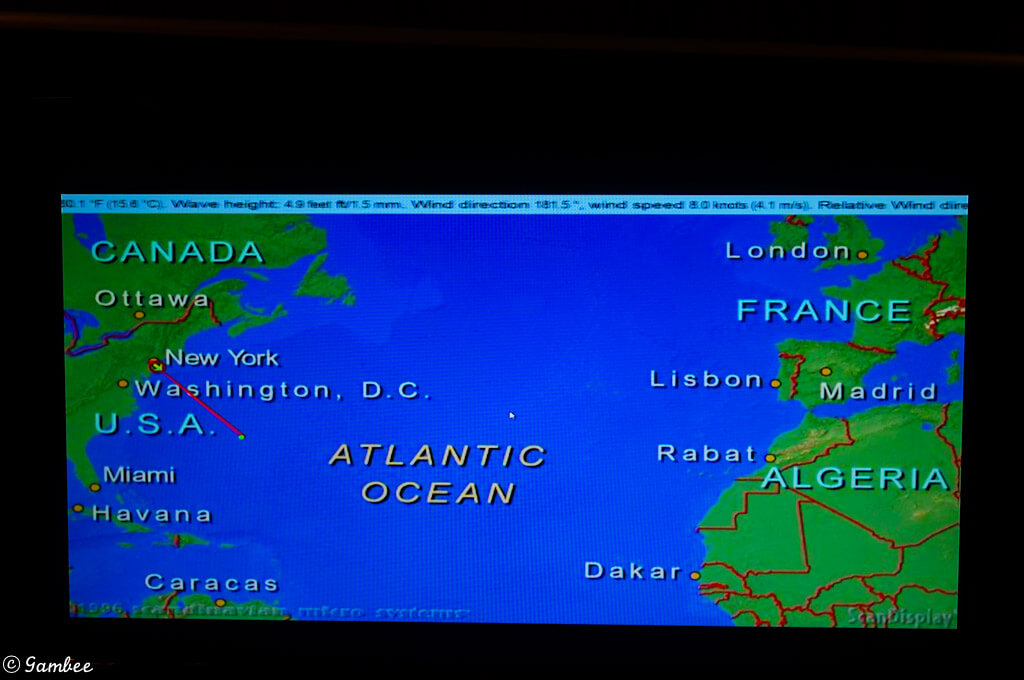 It took mom sometime to find the hairdryer. But once she found it, she said is the best he's used on a ship.
I also took a picture of the delicious cookies that SliceOfLife got us. Thank you =).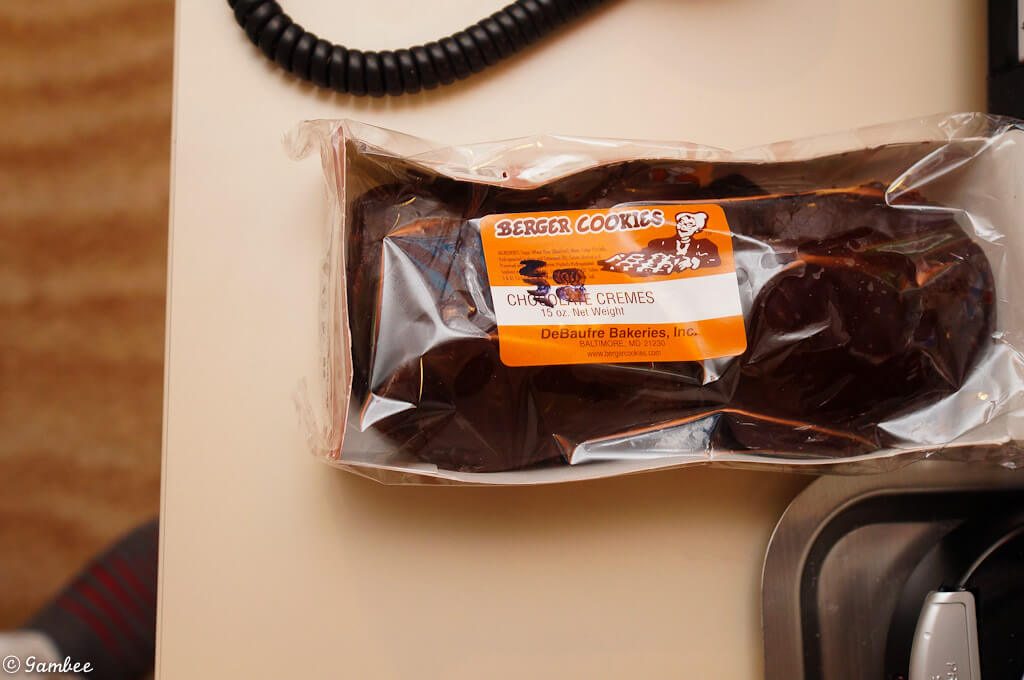 So at about 8:00pm we headed to the MDR, we diced to go the Norwegian Breakaway Manhattan room. When we got there, there were a lot of people outside, we got in line, and I asked long to be seated. She said about 45 minutes, I told my mom no way, I rather pay. We looked at savor and taste, and they were even worse. So we kept on walking and decided to go to la Cucina. By the way if you want to know we never made it to the MDR, every time we wanted to try it we encountered long waits. But I will elaborate on that more as we go on. I am not entirely sure if it was because it was a new ship and they are adjusting. But honestly I feel like the free dinning venues are not large enough for the Norwegian Breakaway. A lot of people that I talked to complained about long waits to be seated and long waits for service.
The only way to avoid this was to go early or later at night. Honestly I had no patience for it, I much rather pay extra, go to the buffet or order room service. But also take into account that I don't like sitting for long during dinner. I like quick meals and get out fast. Actually I loved the sushi bar, noodle bar and raw bar, they are perfect for me.
I will also tell you a pattern that I noticed, although this might change now that I will put the information out there. From what I noticed at the beginning of the cruise the MDR was packed, and specialty restaurants are empty. Then as the cruise goes by it reverses and the MDR becomes not as congested, and the specialty restaurants get all booked. So I guess in a way I am recommending you to do your specialty restaurants early on the cruise and the MDR later in the cruise. This might not be true for all the sailings, but it was for ours. It is kind of the opposite way of how I like to do things.
Another thing that I will never do again is pre-book my restaurants from shore. The freestyle cruise concept really does apply on the Norwegian Breakaway and booking everything in advance sorta messes up that concept. We fund ourselves moving reservations, and having issues with availability. And the ironic part is that they almost always had somewhere you could eat without lines, but since we precooked we were tied to that place. I think from now on, I will just wing it and go fully freestyle. I am not telling you to do this, but I just think it might work better.
But like I said, I will elaborate as I go.
So anyway lets keep on going.
The hallways are somewhat narrow. Only the ones on the deck 5 are super wide, but then they get narrow again towards the front of the Norwegian Breakaway.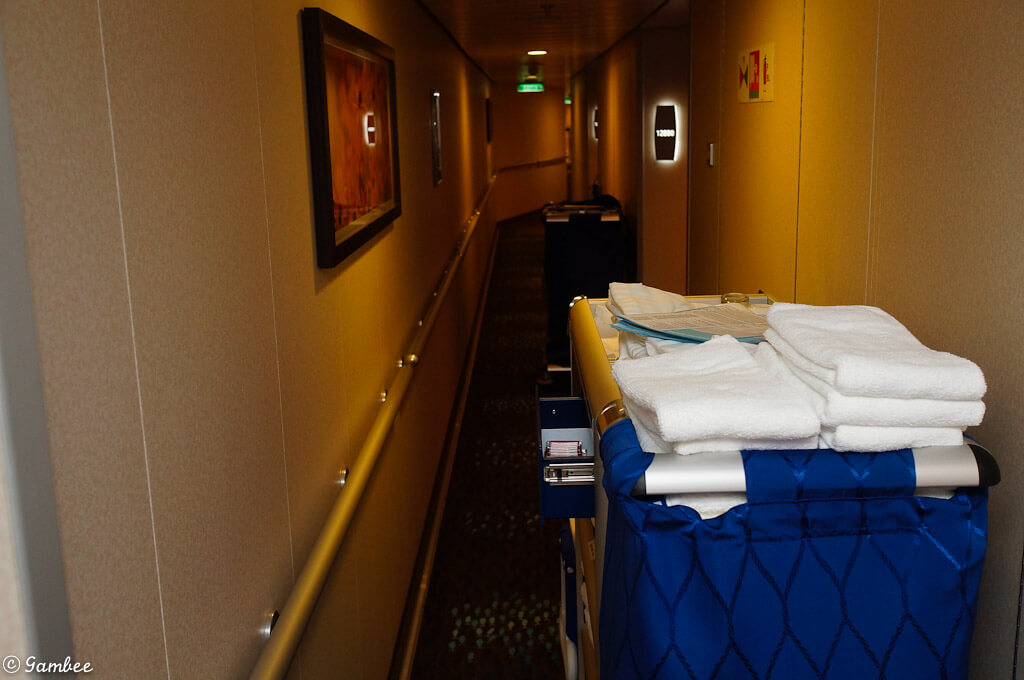 The Norwegian Breakaway chandelier is just incredible.
Looking down at the Norwegian Breakaway Le bistro
Piano by Shakers bar
Looking at the Raw bar across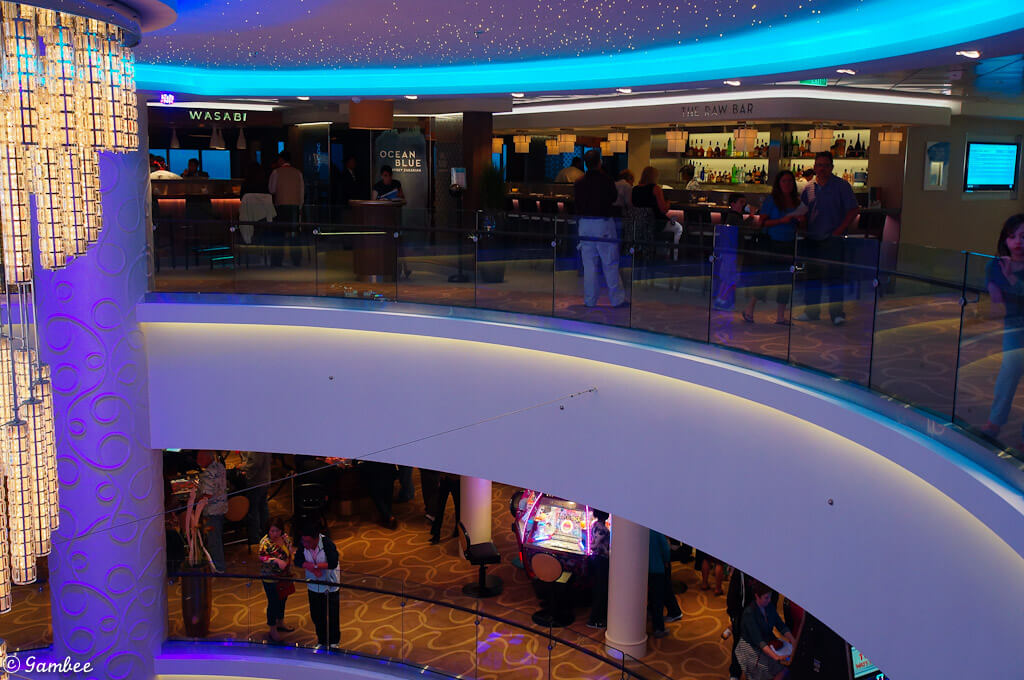 The coats for the Ice bar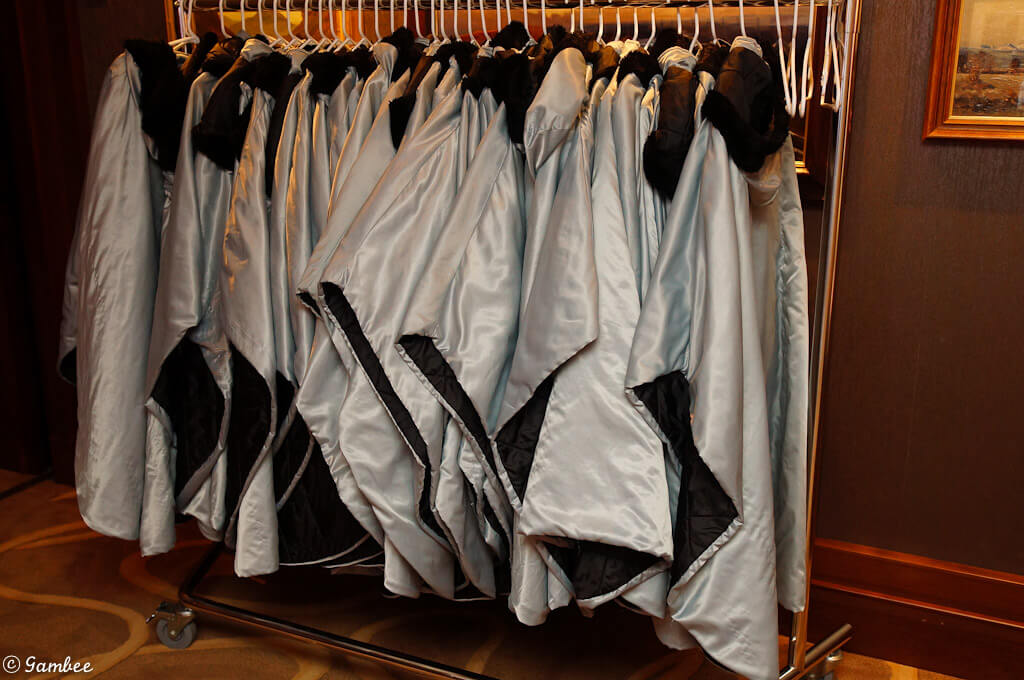 Fat cats is right across from la Cucina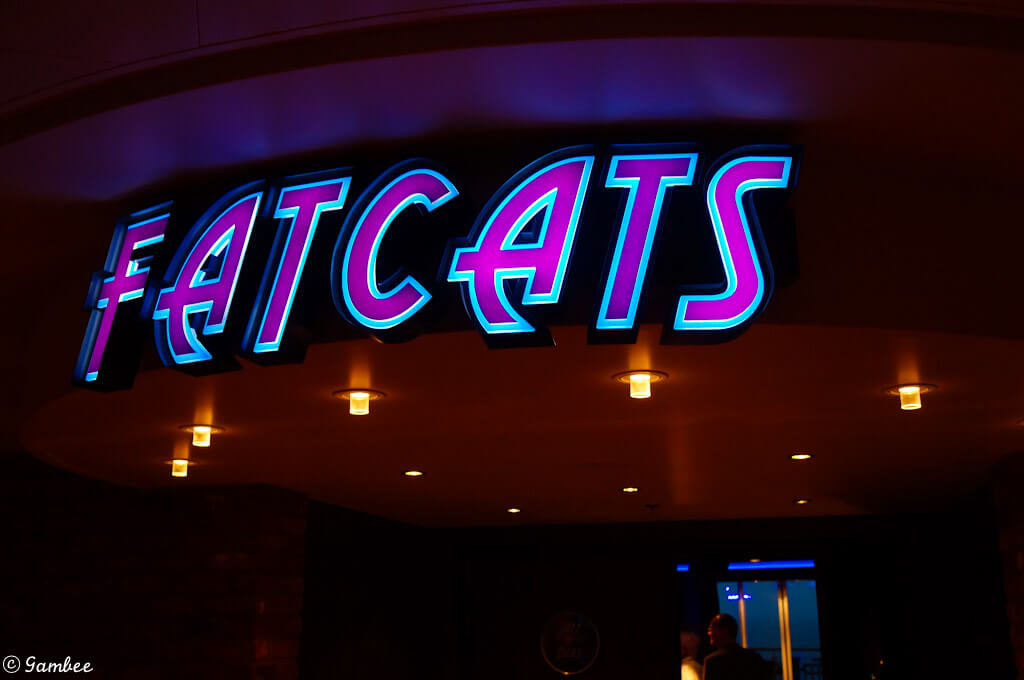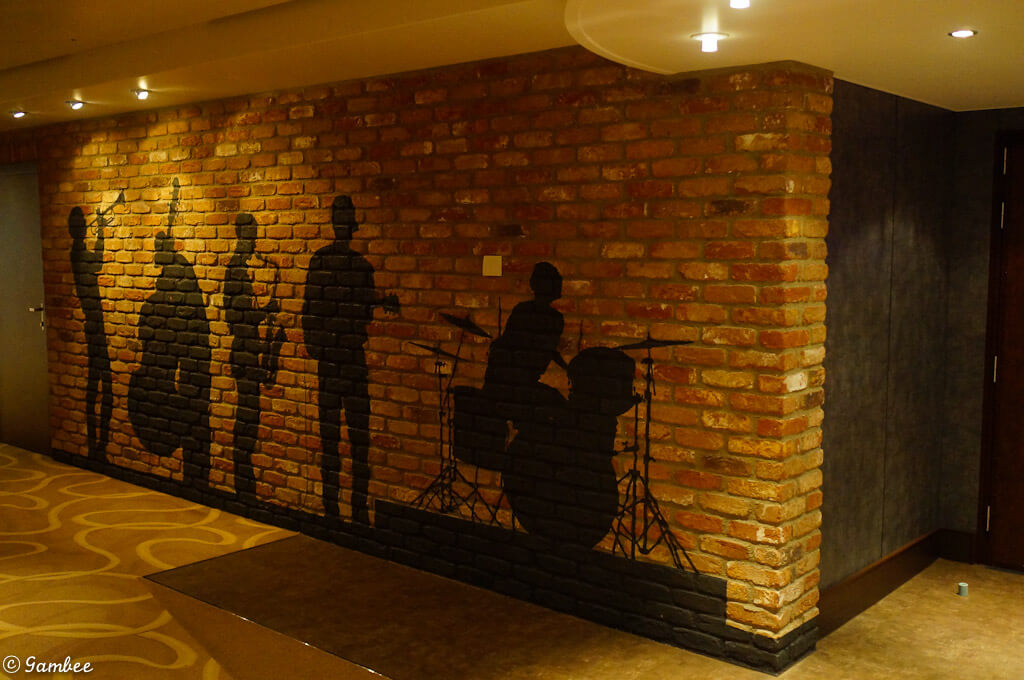 Maltings is next to Fat cats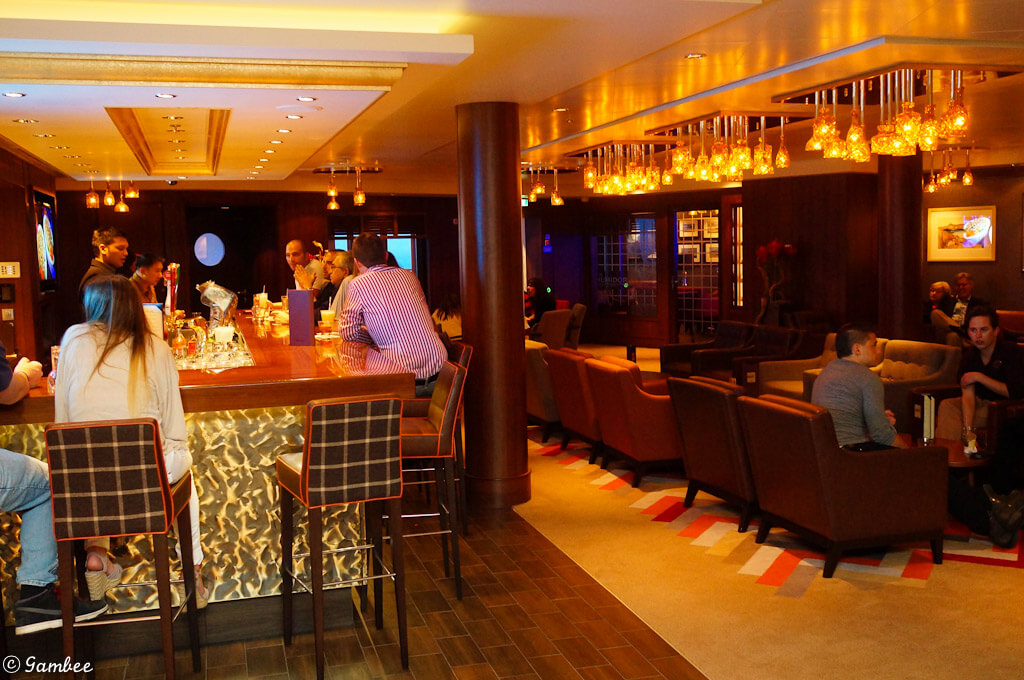 And here is la Cucina