Welcome to my Celebrity Menu site. When planning our Celebrity cruise on the Silhouette I had tons of questions about the type Menus that Celebrity offered. From the reviews that I have read I understood that X took food very seriously, and this was something that I was looking forward to enjoying. Overall I have to say most of the for aboard the Silli was exceptional! It came to the table nice and warn, with very succulent flavors that just made for very enjoyable meals. We had a few mishaps with some particular items, but the overall feeling between my mom and I was that Celebrity really does offer superior food other cruise lines that we have traveled on. With 5 specialty Celebrity Restaurants to choose from, I think most people would be happy when dinning on X.
Celebrity Menu for the Main dining room.
Celebrity Menu for the Aqua Cafe.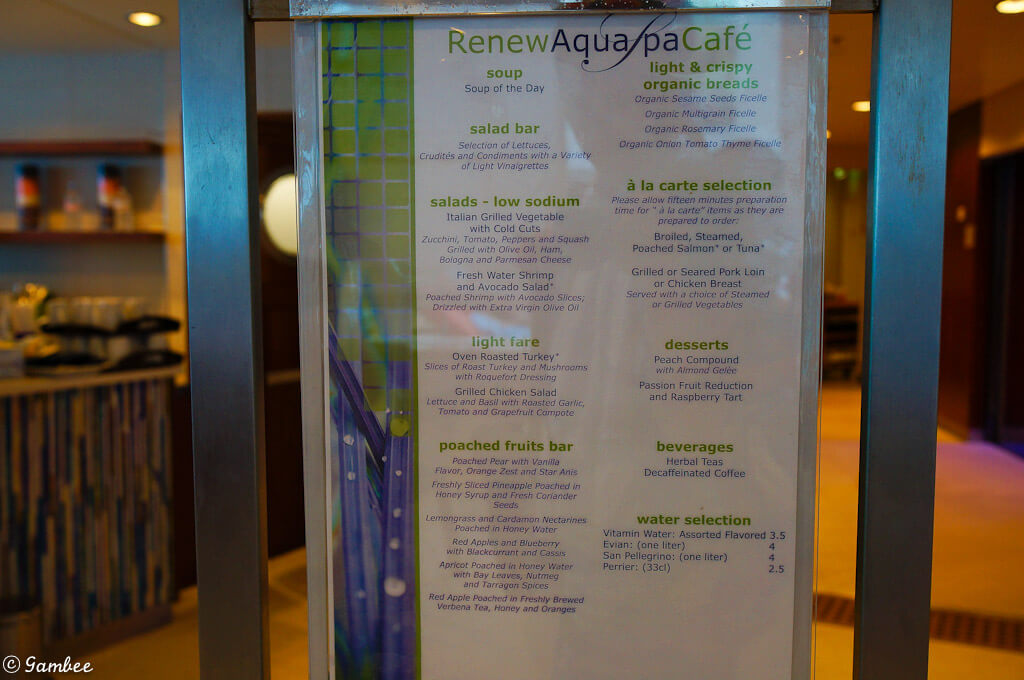 celebrity bistro on five menu
celebrity bistro on five menu
The menu for the Gelateria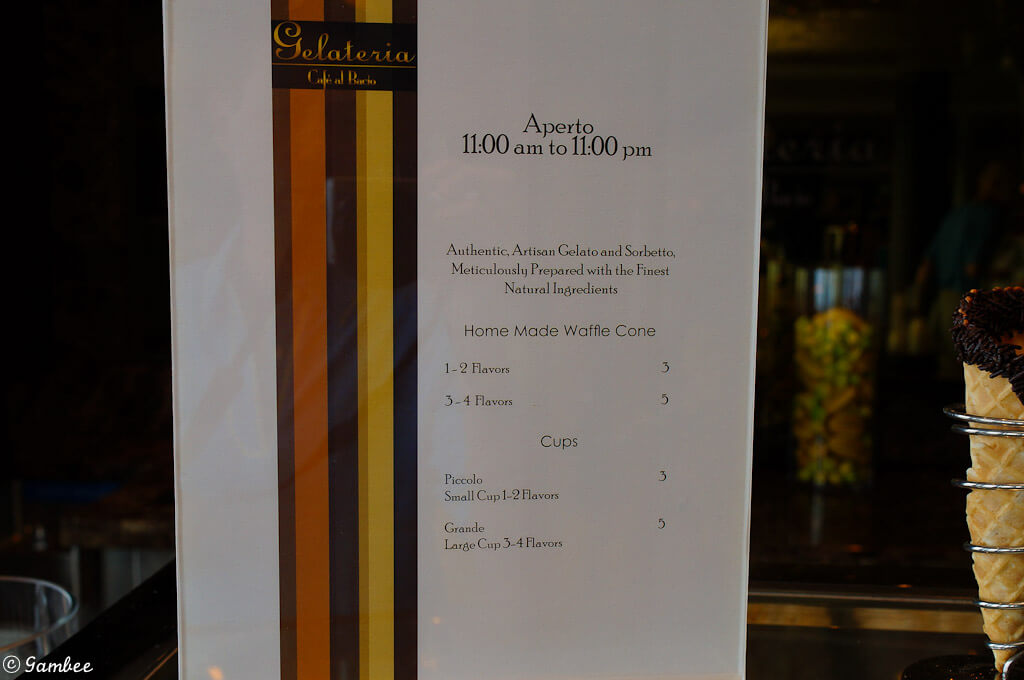 celebrity

tuscan

grille menu

celebrity

tuscan

grille menu

celebrity

lawn club grill menu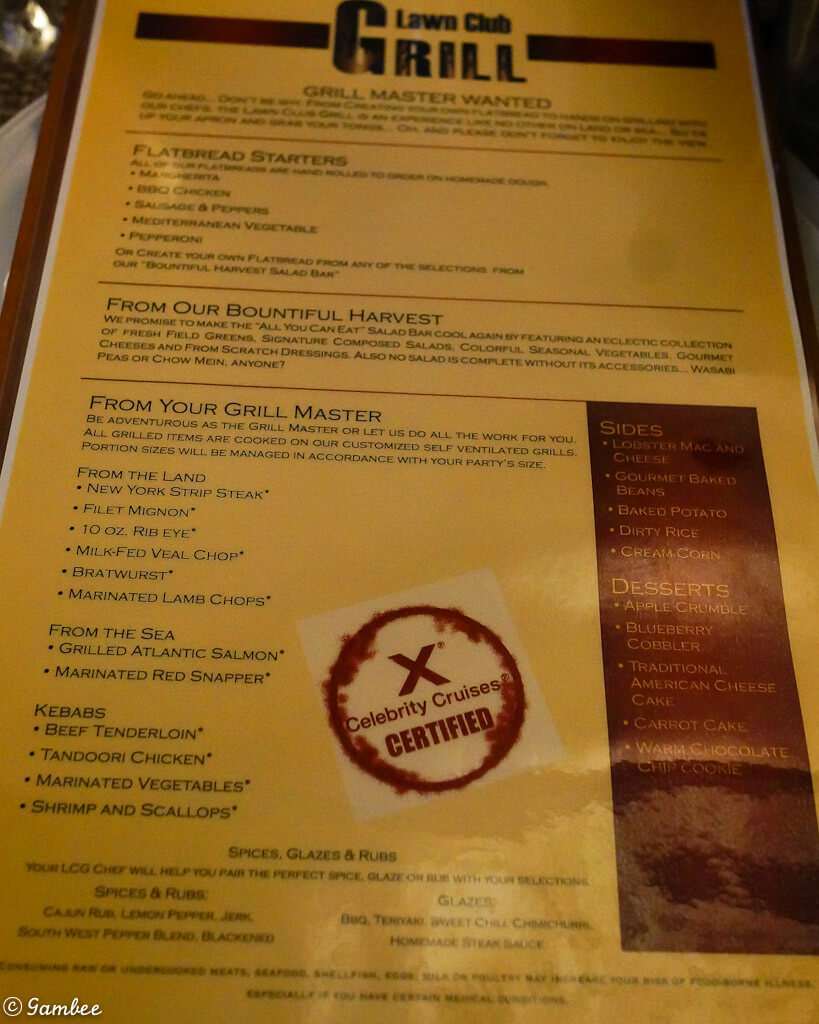 Celebrity Cruise Line Dinner Menus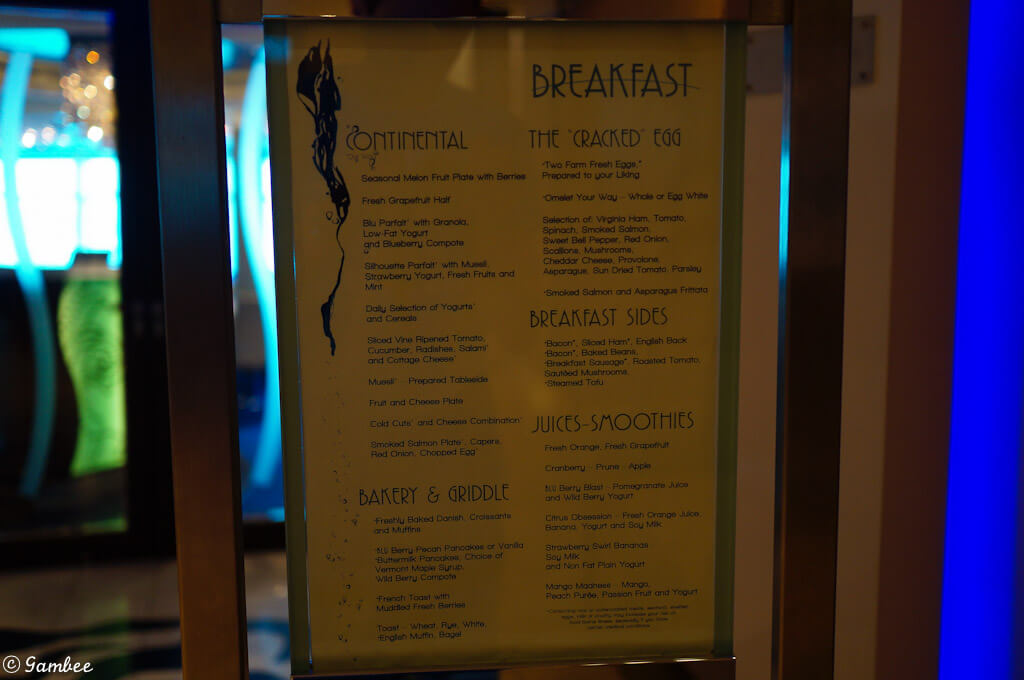 celebrity

murano

restaurant menu
celebrity murano restaurant menu
celebrity murano restaurant menu
celebrity murano restaurant menu
If you're looking for a cruise line with a better than average culinary experience, look no further Celebrity is the line for you. While I was not very keen about the cruise line in general, I was however very happy with almost everything we ate there during our voyage. We tried the main 4 specialty restaurants and enjoy them all except for Tuscan, but that was kind of my fault for getting sick.
Murano is by the best meal I have ever had at sea, absolutely everything from the presentation, service, atmosphere and finally the food was just perfect. If you want details about this dinning experience look into my full review as I have a lot of pictures and details about the full experience.
The lawn grill was just above average, while they give you tons food, I like more sides to go with all that meat. The atmosphere was however very neat, with the metro D entertaining everyone. You can also cook your own food if that is what you like, personally I did not try it, but the people doing it were having lots of fun.
Click here for more on Celebrity menu and X reviews.
Qusine Offers a unique experience with menus that are available by iPad, all the presentation of the food is exceptional, and even the food itself is very tasty. My only issue was that the tables are just too close together to really enjoy yourself, and your company. I think there was about one hand between the tables, it was simply not enough space for us to enjoy our dinner as much as I had liked to. I would like to conclude that celebrity menu lists complement the restaraurant's in a perfect way.
Celebrity Eclipse, Celebrity Equinox, Celebrity Silhouette, Celebrity Solstice, Celebrity Reflection, Celebrity Constellation, Celebrity Infinity, Celebrity Millennium, Celebrity Summit, Celebrity Century Celebrity Xpedition
Thank you for visiting my Celebrity Menu Web page.