Welcome to my Disney Cruise Menus webpage, I took pictures of all of our menus on our disney cruise to post them here for you. Overall I found  the menus aboard the Disney Dream to be very suitable for everyone in our group, as a matter of fact Disney offered some of the best food out of all of my cruises. From crab claws on all of the buffets, to turkey legs on the midnight pirate buffet. Also don't forget those wonderful Mickey ice cream bars, which you can order at any time through room service for no extra charge. And now that we are talking about room service, Disney has the best room service that I have ever tried on any ship. The steak sandwich was simply put delish!  In the MDR the food was mostly excellent, there were a few miss here and there, but overall the quality of the food was top notch, very enjoyable.
Disney Cruise Menus
Disney Cruise Menus
Disney Cruise Menus
Disney Dream Lunch Menus
Disney Cruise Menus
Disney Cruise Menus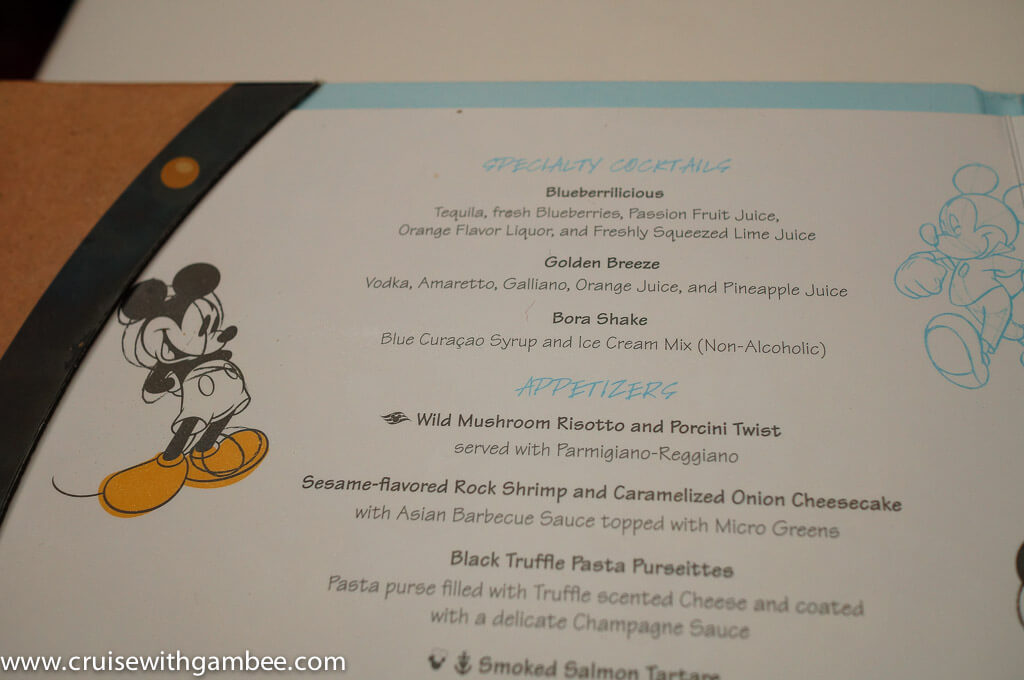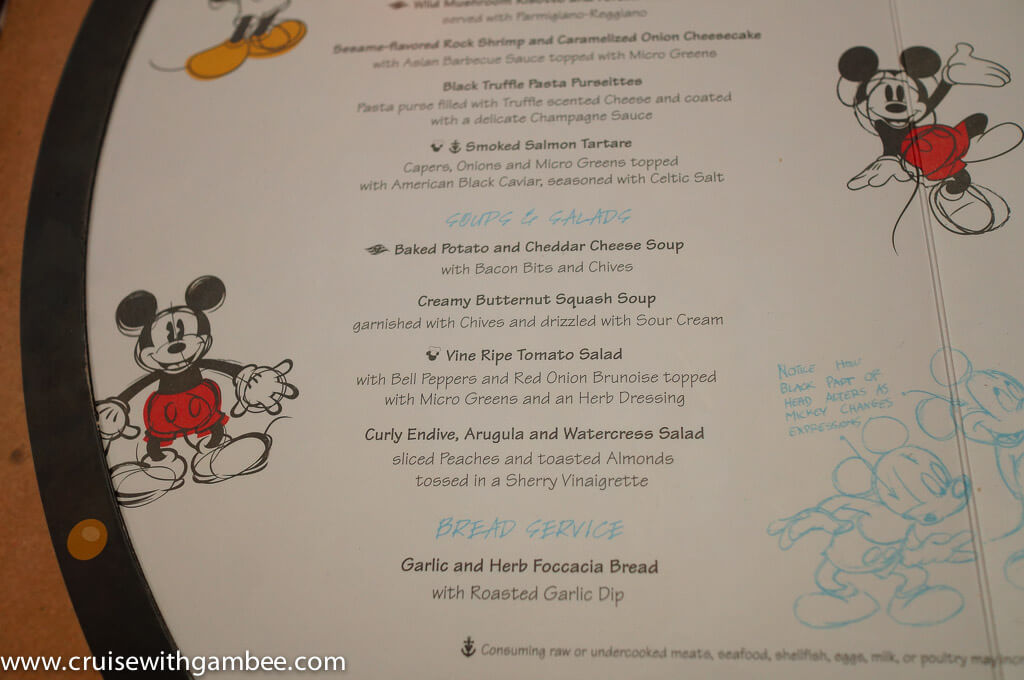 Disney Cruise Menus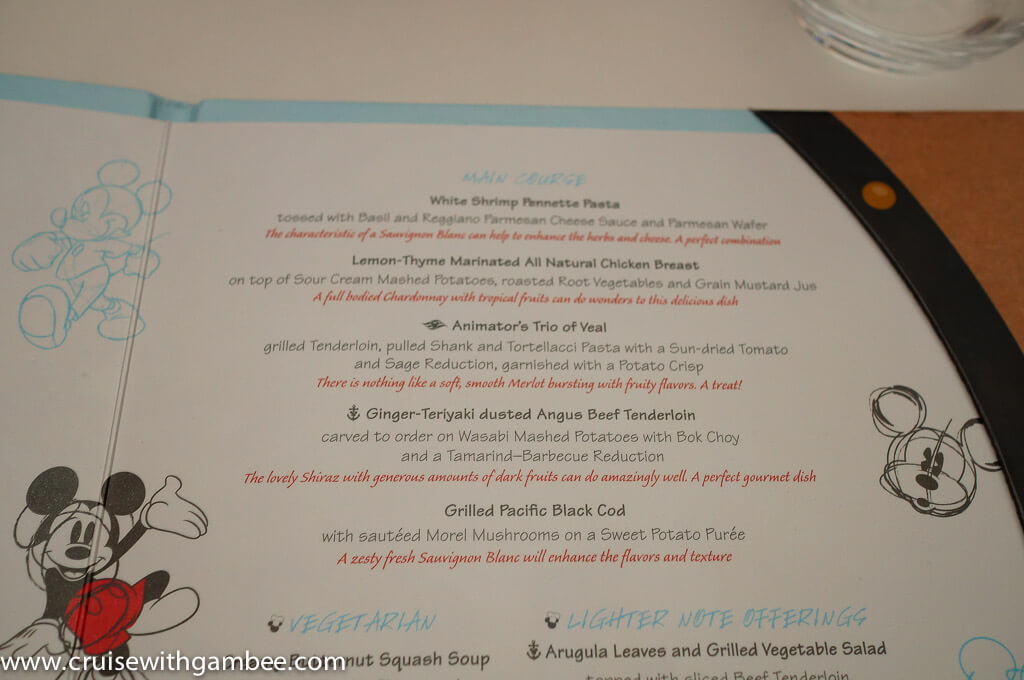 Disney Cruise Menus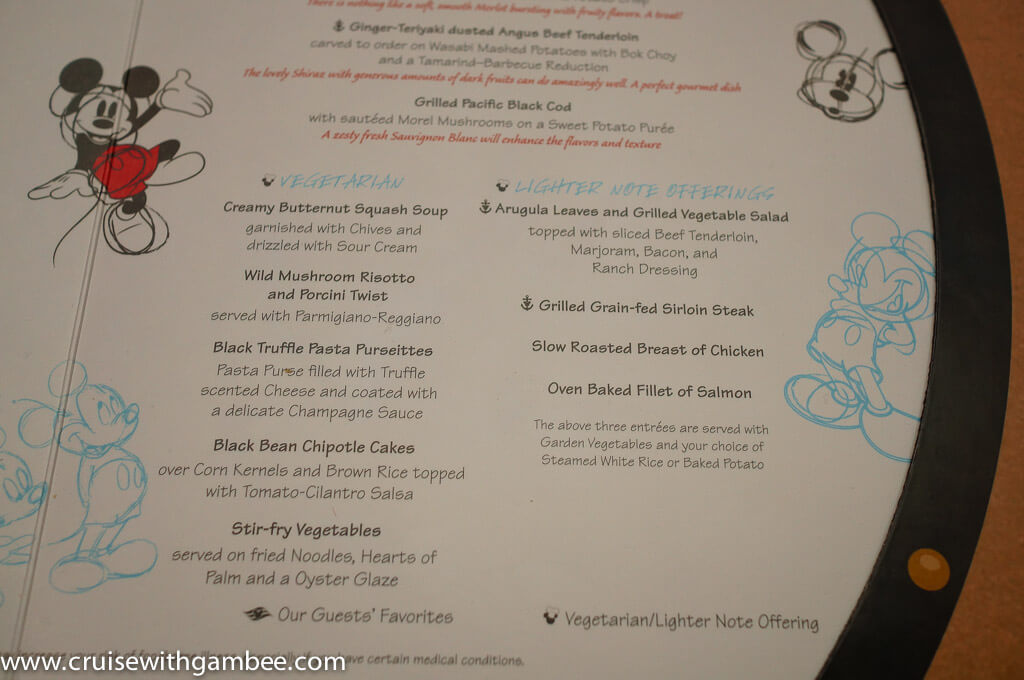 Disney Cruise Menus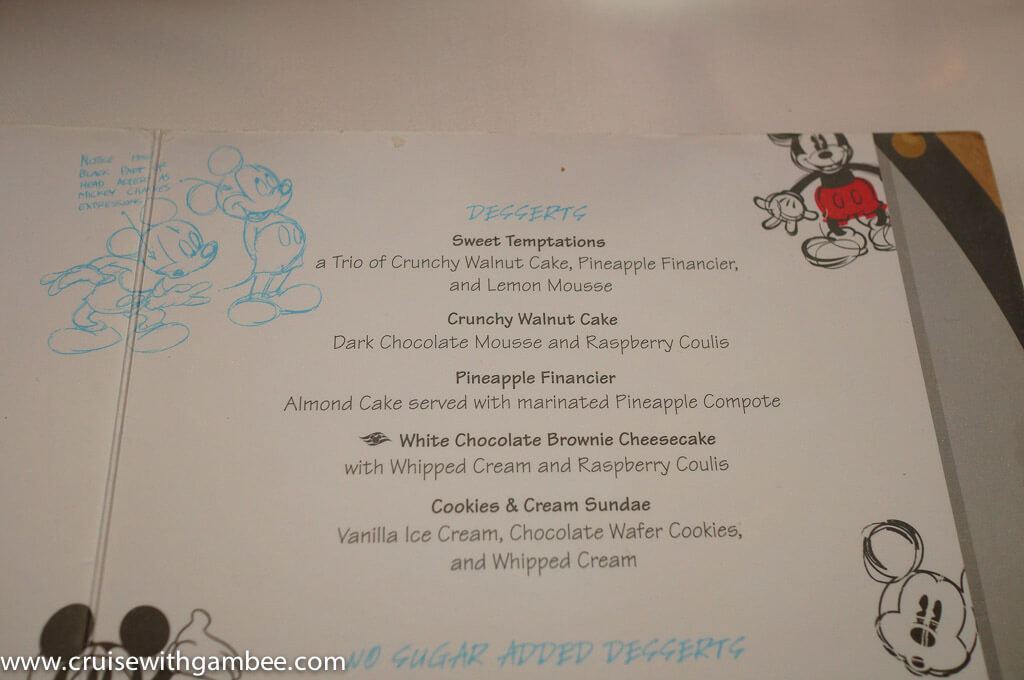 Disney Cruise Menus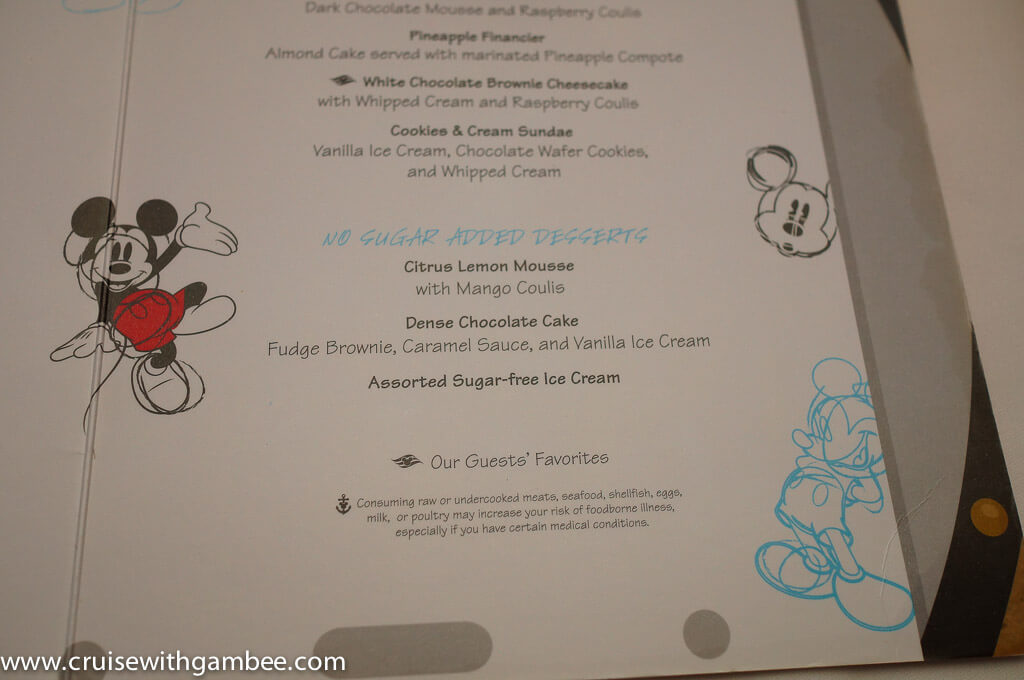 Another very important factor to consider when going on a disney cruise is that the Disney cruises actually rotate dining rooms. Each night you will rotate between 3 fantastic restaurants on your cruise. In our Disney cruise we rotated between the enchanted gardens, royal palace and my personal favorite Animators Palate! Animators Palate is fantastic, it is a interactive restaurant where you can talk with crush the turtle! The dinner also goes through a very entertaining story line with all of your favorite finding Nemo characters. Enchanted Garden was also fun, but personally my least favorite restaurant. However the food there was great! But the restaurant itself was the least entertaining venue out of the 3 of them. I guess it is all personal preference, my traveling companion loved that restaurant almost as much as the other ones. Royal Palace was supposed to get you the feeling of a Palace, it is very elegant. The venue itself is very large and elegant, the food was also great. Another fact is that the servers rotate with you, and they always change their uniforms that rotate depending of the venue.
Disney Dream, Disney Fantasy, Disney Wonder, Disney Magic
Overall Disney Cruise Menus were among the best in the industry!