Chapter 18
Video Tour of the Disney Dream
Ok folks here is the video tour. You owe to yourself to watch it. I take about an hour out of my cruise just to do this set of videos, and I am very proud of them.
Not only that, but these videos help you understand the layout of the ship as well as get any information that I forgot to type in here.
Please watch then =)
Just click on the pictures.
Part 1 of 5
Part 2 of 5
Part 3 of 5
Part 4 of 5
Part 5 of 5
I guess I took some fisheye pictures during the video tour and here they are. As much as some people hate that lens, I have to say that is my favorite creative lens. I think I made the right decision at selling the ultra-wide lens. But I am very happy that I never considered selling the fisheye lens.
Disney Dream Kids play area.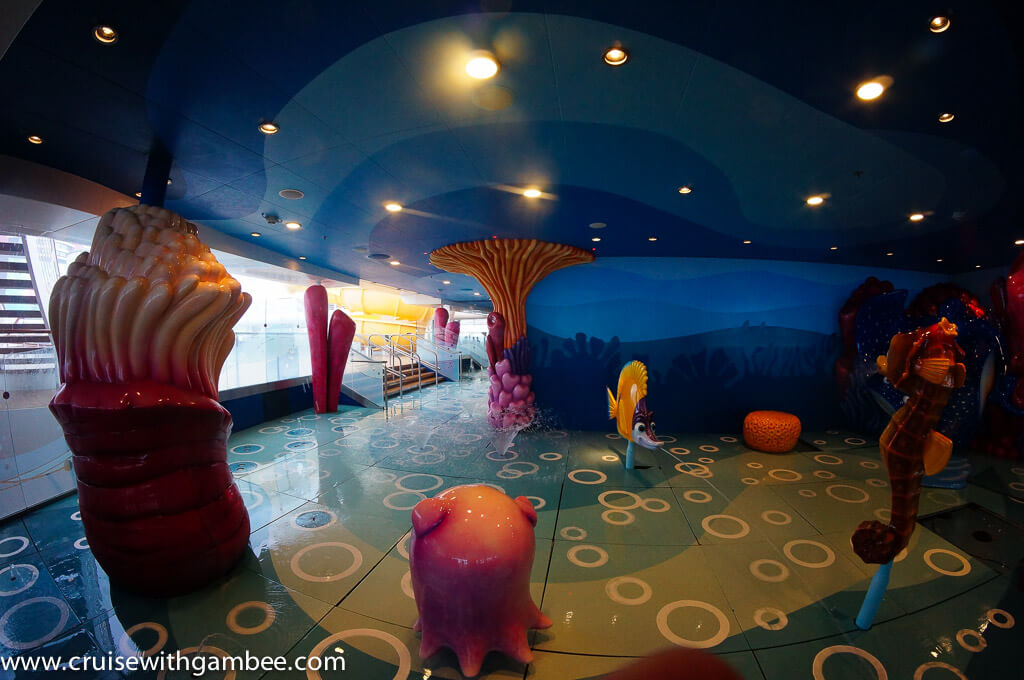 Disney Dream buffet
Would you believe me if I said that I just noticed the rainbow right now? I swear to you, how crazy is that?
Disney Dream AFT View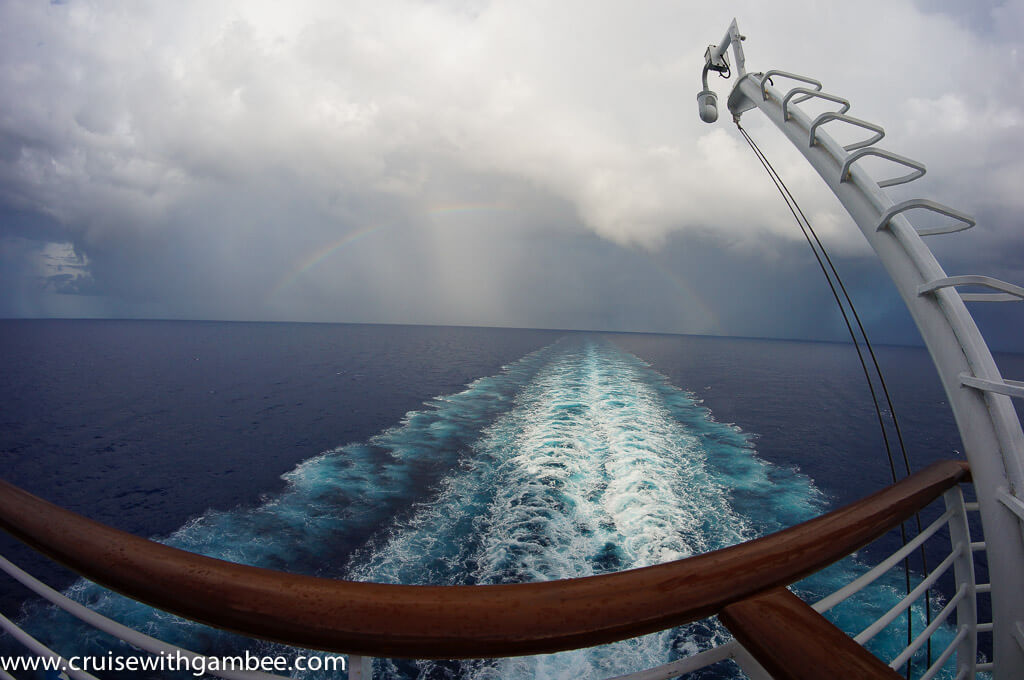 We all went back to the room and relaxed for a little while. Sarah wanted to see the last show, so she got ready to head to to Theater. When she came out she started Browsing through the TV and noticed that they stream the show live. So she decided to see it in the TV instead. I watched parts of it, but honestly is the same as any other show, singing, dancing, stages, etc. You know by now that I really could care less about shows, maybe on a longer cruise. But honestly I think I rather be watching something like "Planes" or "Monsters University". It is really odd, I am not entirely sure why I dislike shows so much. Possibly all the singing, I can't do musical movies either. I do however enjoy live comedy shows, specially the rated R ones 
.
Anyway I guess at some point either before or after Sarah watched the Show. I got a video of the TV system aboard the Disney Disney Dream, their movie selection is incredible!
Here it is,
I think in the mean time my mom was getting ready. As usual I grabbed my computer and played some music outside, while I worked on my pictures. I also took a few more pictures.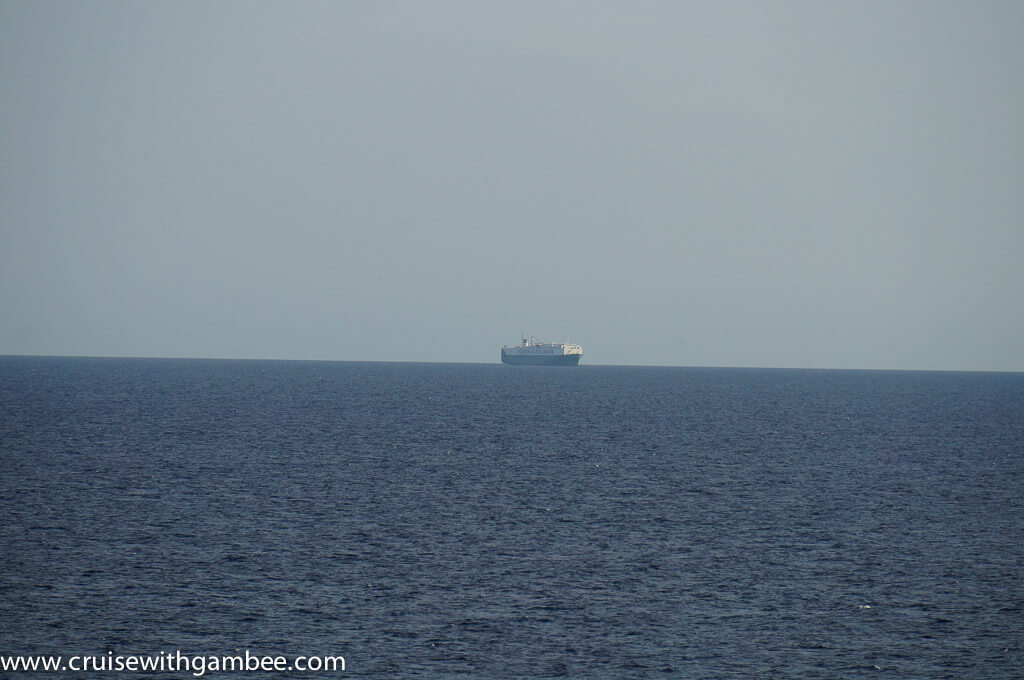 Fishing boat in the distance.
I was in the process of getting long sequence video. I did get it but it was just boring so I decided not to post it.
 More on the Disney Dream on the next chapter 🙂