Chapter 20
Dinner was really good and the service was great as usual on the Disney Dream. We tipped extra to all 3 of team, they really did a great job. It was actually the last day of work of our server before he got his vacation, you can only imagine how happy he was.
After dinner we headed to the room for a drink, I took a few pictures on the way up. I think we went for a little stroll before heading to the room.
Disney Dream Live Music
Once in our Disney Dream room we noticed a swan waiting for us, with more chocolate… It is not like we needed it…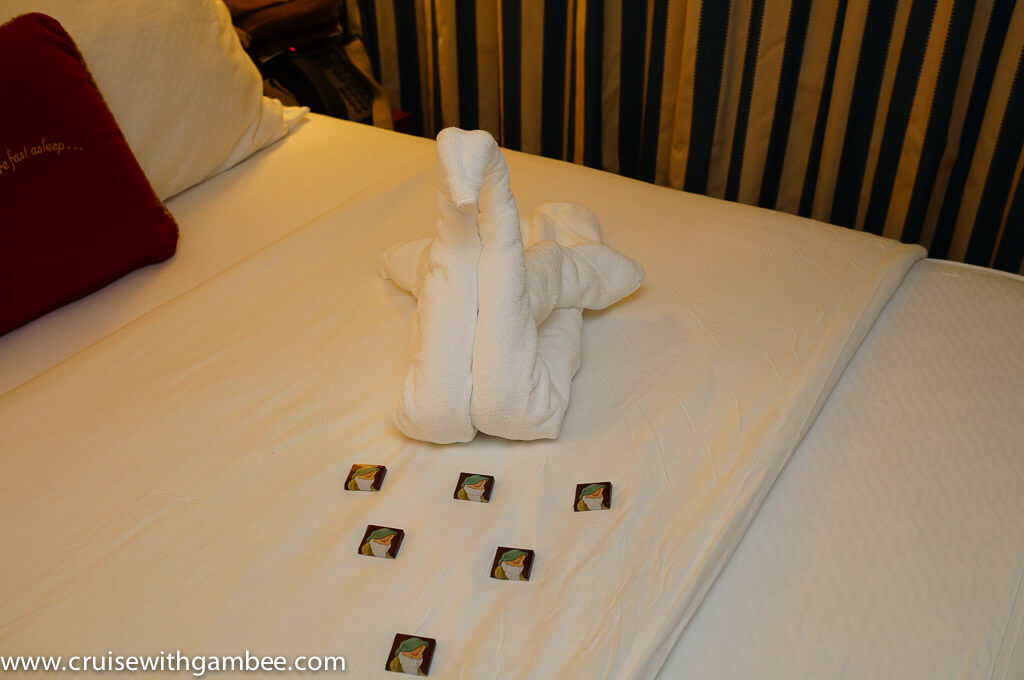 A few more pictures of the balcony
We changed and headed to the Adult area to enjoy the Jacuzzi one last time. It was pretty empty up there, most people were probably busy packing.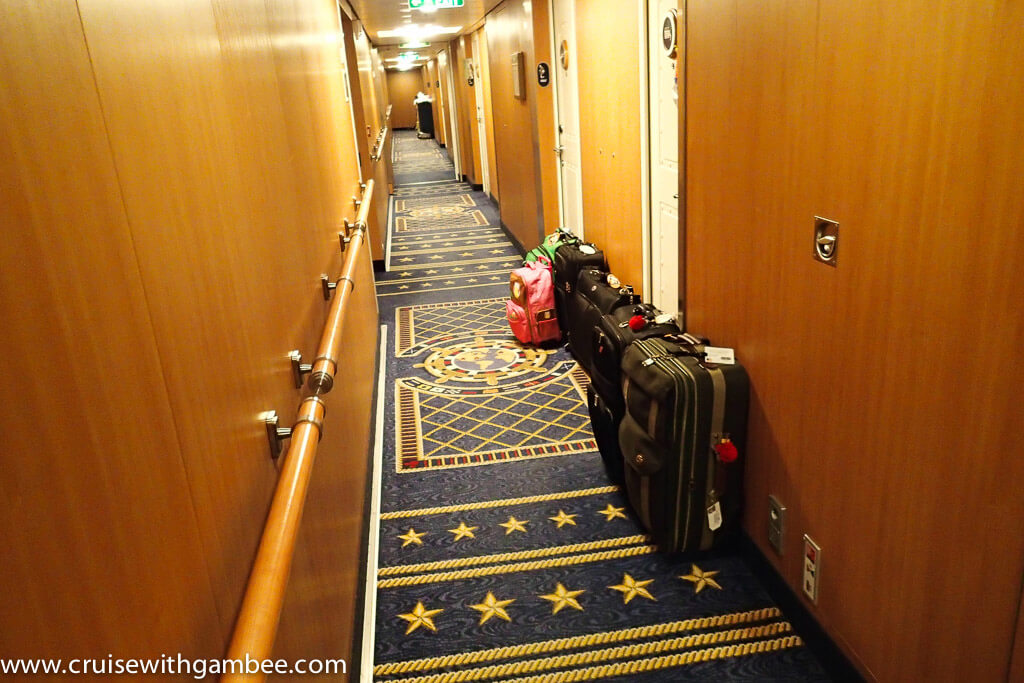 There was some live music up there on the adult area of the Disney Dream. Maybe a handful of us enjoying it, it was really nice and calm up there.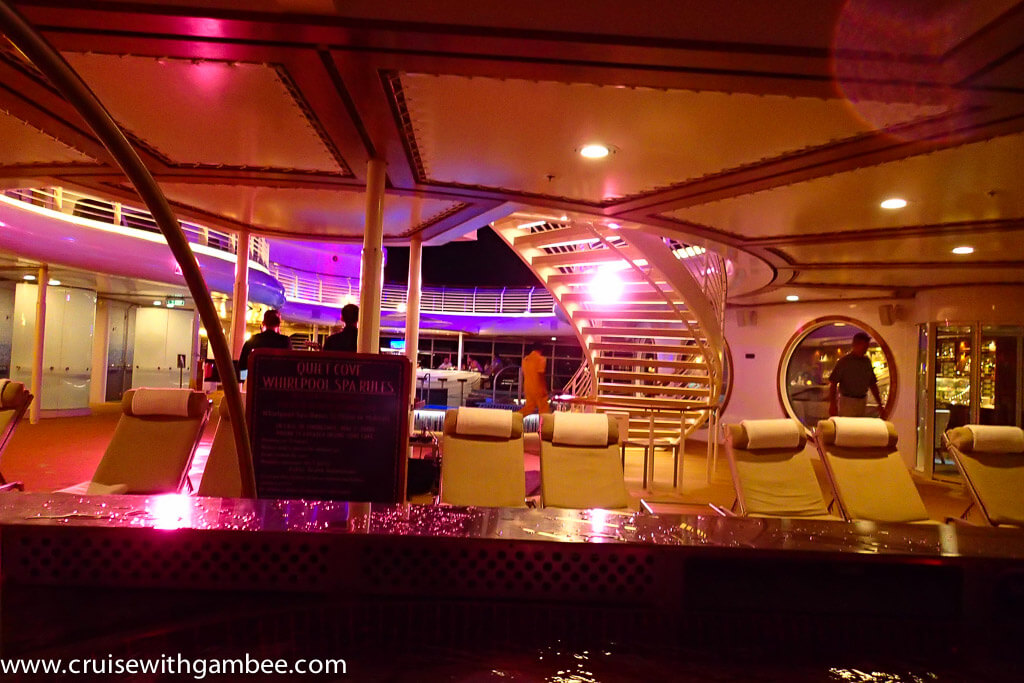 I think after an hour, we went back to the room. My mom and Sarah were going to go to the Disney Dream Karaoke, and I  went to get my NEX camera to do my evening photo shoot.
Disney Dream at night
The disney Dream is really an stunning ship!
I guess at some point I went back to the room, my mom and Sarah were back from Karaoke and they said it was dead. I guess made the right choice by not going.
We went back out because there was one more area that I wanted to check out. It is located in the FWD funnel of the ship. This area overlooks the adult area of the ship, it is called the Disney Dream Outlook. I also believe this area can be rented out private meetings.
One deck below is a kid area, so there were a few kids running up and down between the 2 areas.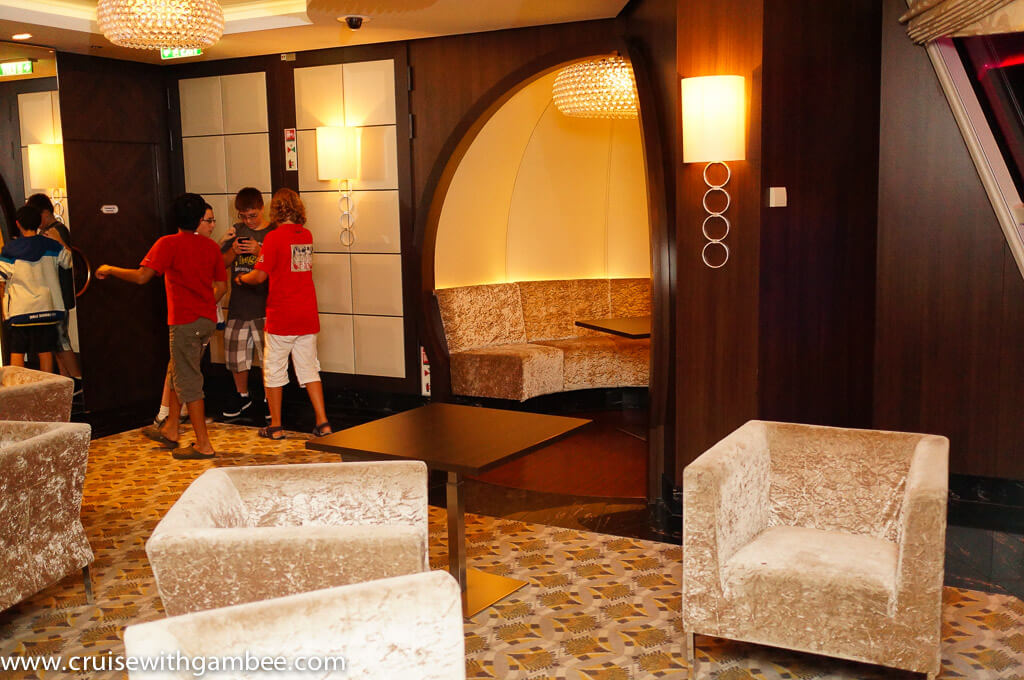 After that we went to purchase the picture of the AquaDuck for my mom, we ordered it and we just had to pick it up in the morning.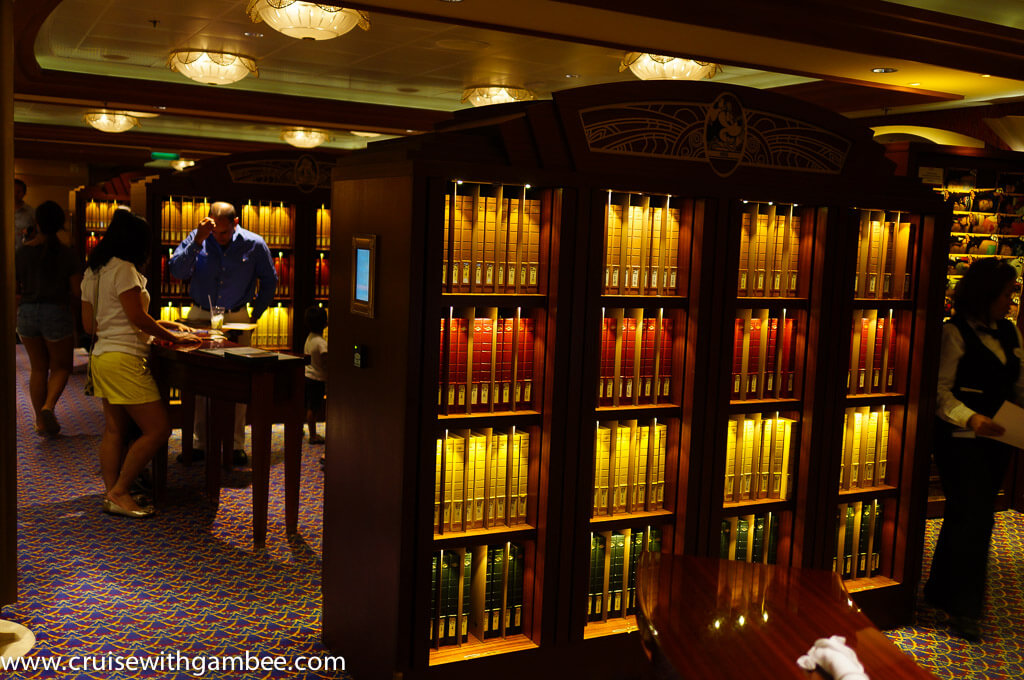 That is pretty much it for our last day, we went back to the room to finish packing and went to bed.
Day 3, Ending.
Day 4, Debarkation.
I woke up so early like at 4:30am and could not go back to sleep, so I just started working on my pictures. At around 8:00am we left the room to have breakfast at the buffet, they only open one side that morning. But they have all the options that they offer on the other days. You can also go to the MDR that you went on your last night.
I think it took us 5 minutes from the minute I step foot on dry land, to be out of the terminal. It was just a very fast and organized process. Definitely the easiest that I have ever done!
The only issue that day was that we did wait about 40 minutes for the bus of the parking place to come pick us up. In addition to that I was very disappointed by the security of the Parking area, there was no checkpoint or nothing. Fortunately nothing bad happened to our vehicle. The drive home was uneventful, and fast.
The next page contains the Disney Dream conclusion and rating,