Welcome to my NCL Sky Freestyle Daily and Norwegian sky Daily information webpage. This site is full with pictures of the daily that will be given to you each day aboard the ship. Just by looking at it you get a glimpse of what your cruise will be like. I like to think that the sky is perfect for first time cruisers, like it was for me. It was the perfect cruise to get my feet wet into the cruising world.
 Norwegian NCL Sky Freestyle Daily
Norwegian 
NCL Sky Freestyle Daily
Norwegian NCL Sky Freestyle Daily
Norwegian NCL Sky Freestyle Daily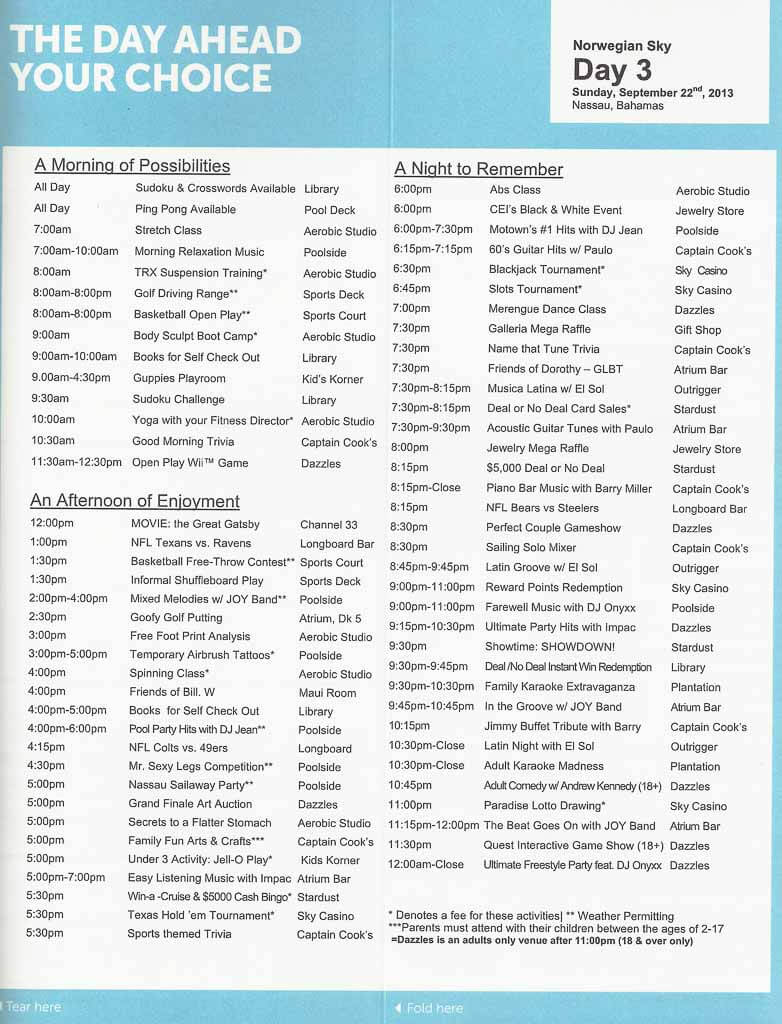 NCL Freestyle Daily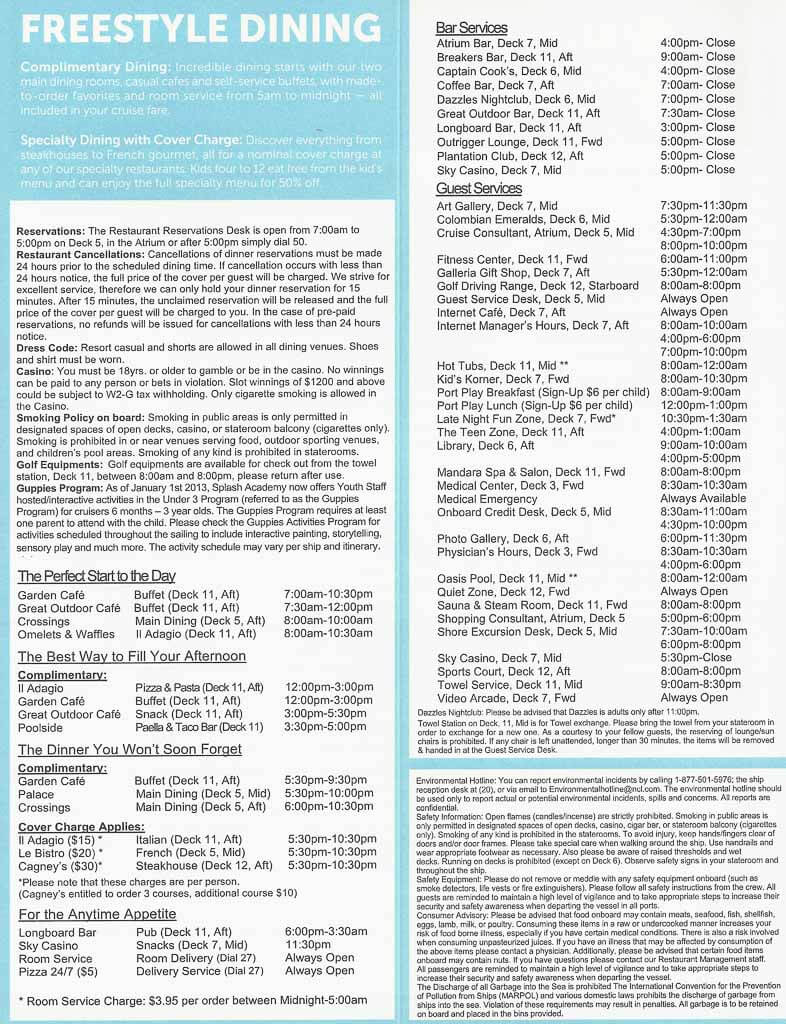 The sky does mainly 3 and 4 night cruises, which in my opinion are perfect for a ship this size. Although I know many people who would disagree with me, since the Norwegian Sun is a very similar ship and does 11 night cruises, so there must be a market for it. Anyway, the Sky is a great cruise, we never experience long lines anywhere and the crowds seemed to disperse throughout well. The food was good for the most part, a few misses but mainly in the buffet. The main dinning room food was pretty good and we enjoyed it very much. My main complain about the Norwegian Sky was how weak their drinks were, they were seriously weak. I would like to say that I think they were measuring drinks… I have not seen a bar that does that in a long time. With all my other cruises, you ask for a stronger drink and no questions about it, they will make it. But overall it was a great cruise, you will never forget your first cruise and the Sky holds a dear place in our hearts.
Thank you for visiting my Norwegian NCL Sky Freestyle Daily webpage, feel free to browse around my website.