Finding royal caribbean drink lists on the internet became somewhat of a battle for me prior our Allure cruise. Since we were traveling on a tight budget it was important for me have a clear idea of the amount of cash that I should of allocate for the royal caribbean drink budget. Fortunately for you, you have probably found one of the most complete sources of information of royal caribbean drink lists on the Internet. My website is forever improving, and I am constantly adding more information and pictures as I travel more and more. With all the information I am providing here you should be able to have a clear idea of the Royal Caribbean Drink Prices. This is also a good source of information for those trying to decide if the Royal Caribbean Cruise Drink Package is right for you or not. For more information on Royal Caribbean drink packages click here.
Click here for the 2014 updated drink lists.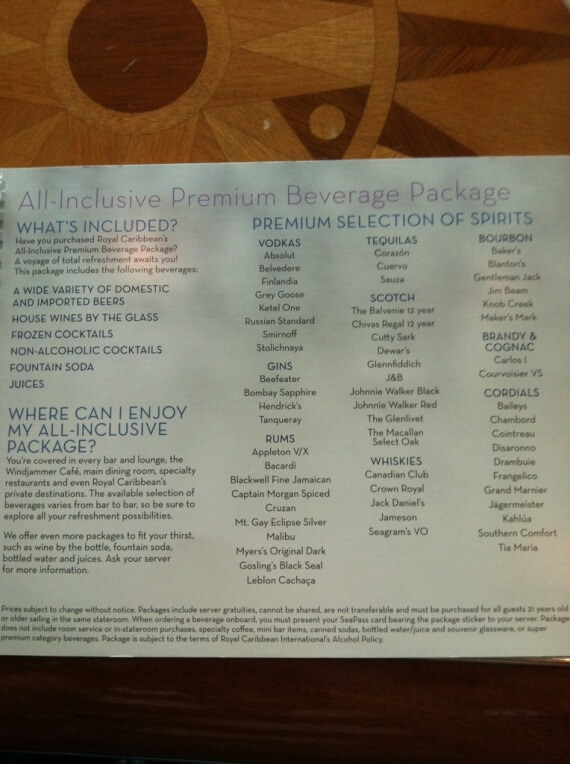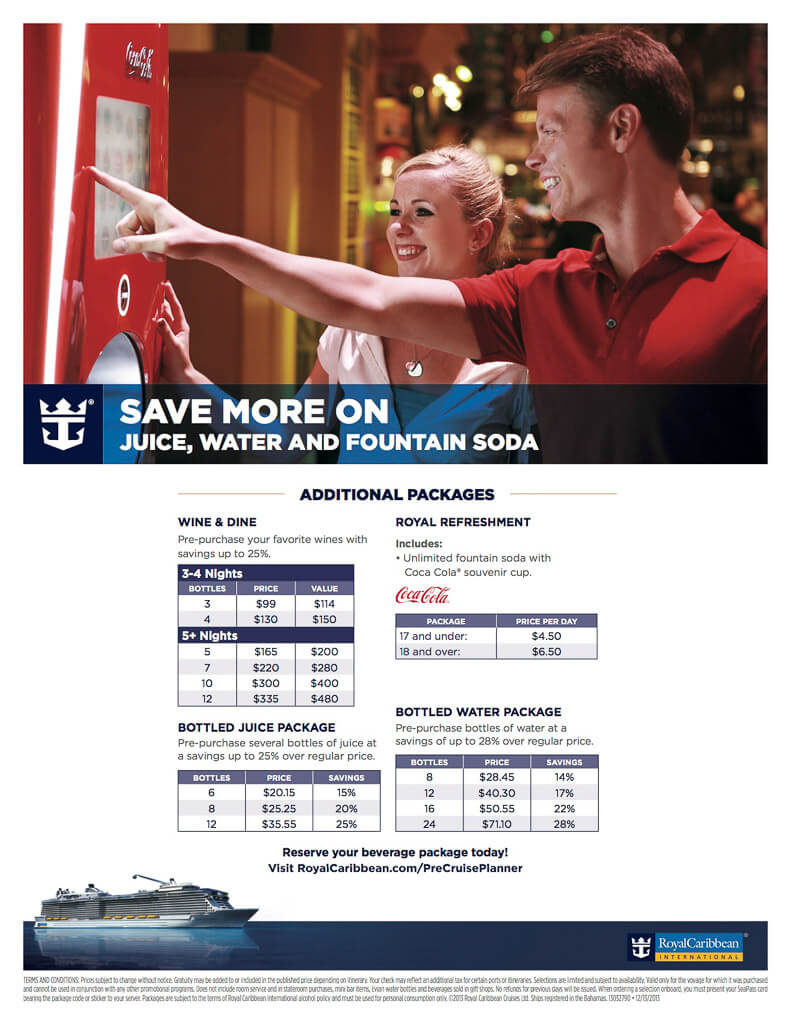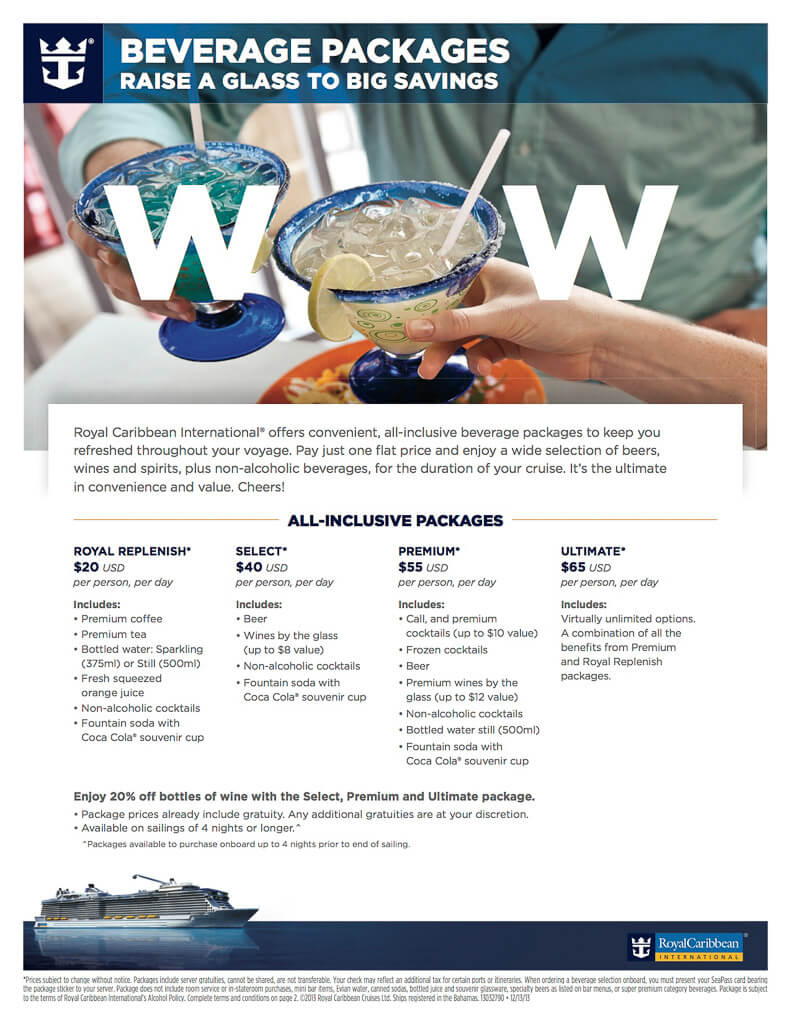 A first at sea royal caribbean drink Menu for Starbucks prices.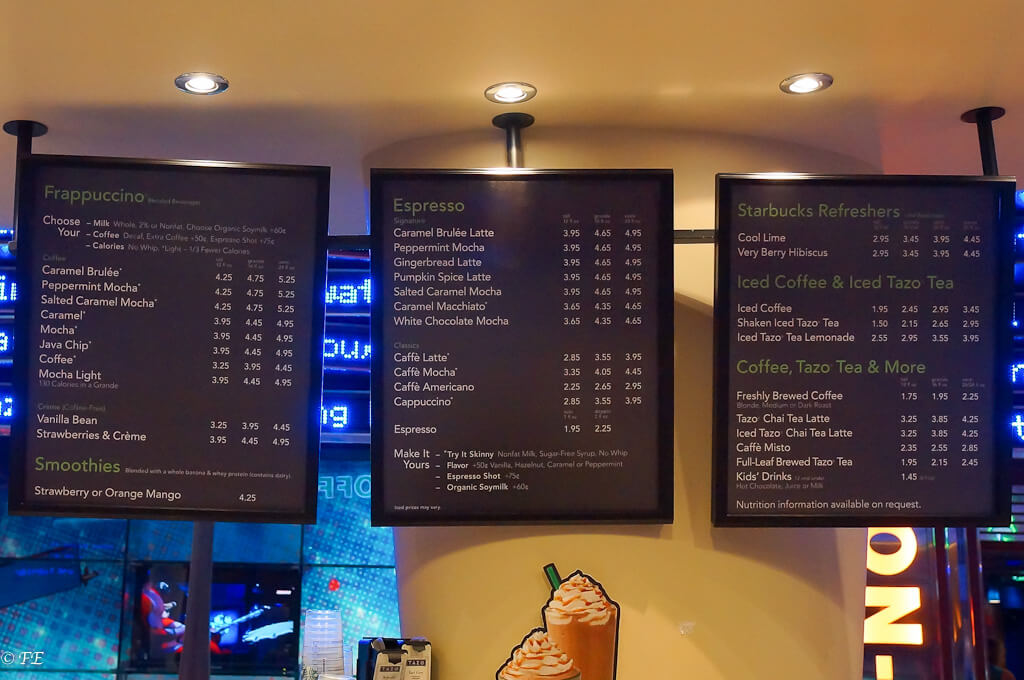 Here is a stand with a special drink offering.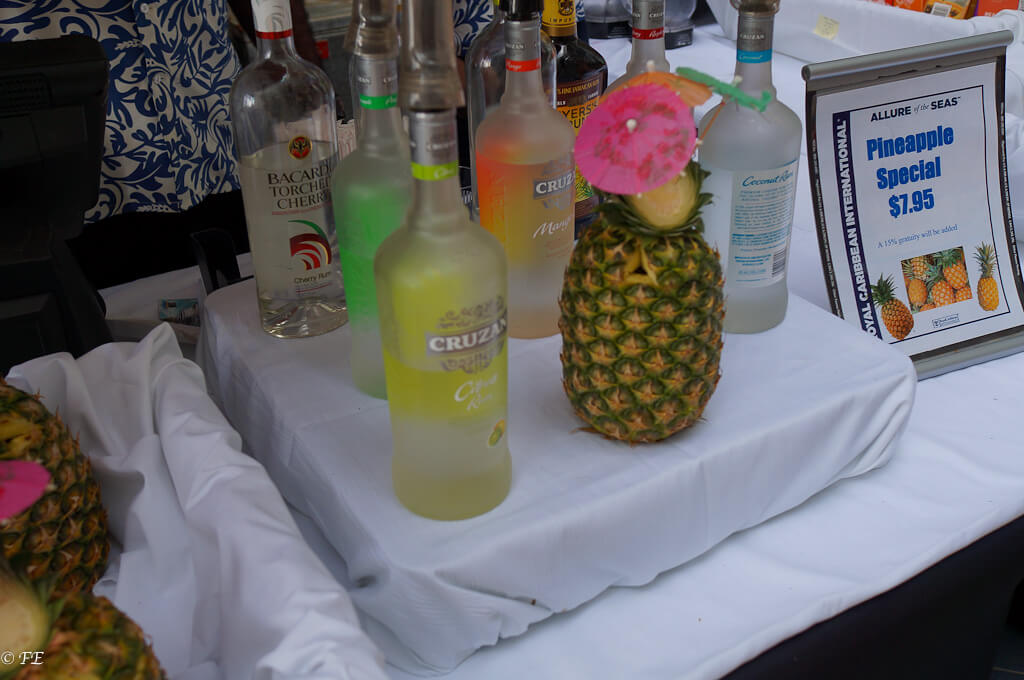 The Pool bar menu.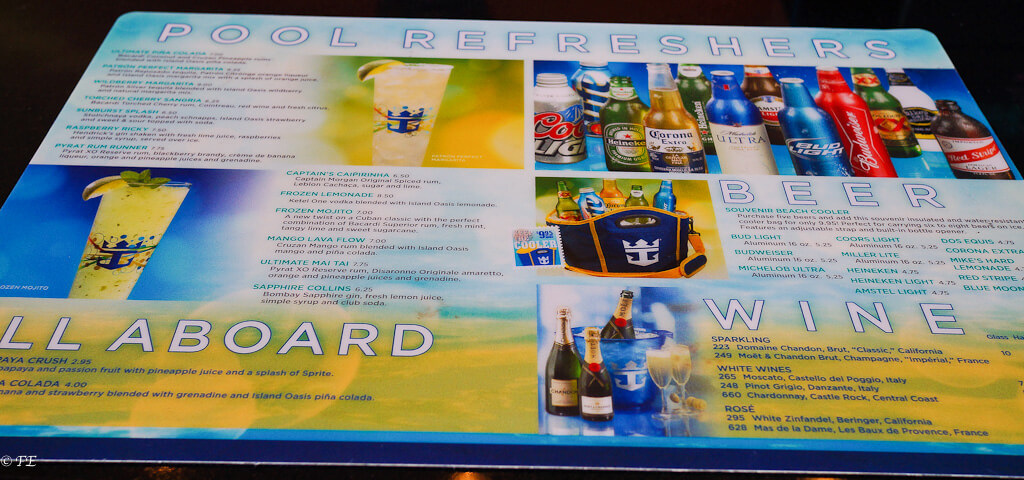 The drink selections at the Buffet in the morning :D.
royal caribbean drink the Karaoke Bar. 
royal caribbean drink menu.
royal caribbean drink of the Day.
Another drink of the day for another day.
Some of the beers available at a regular bar, there are much more at the Pub.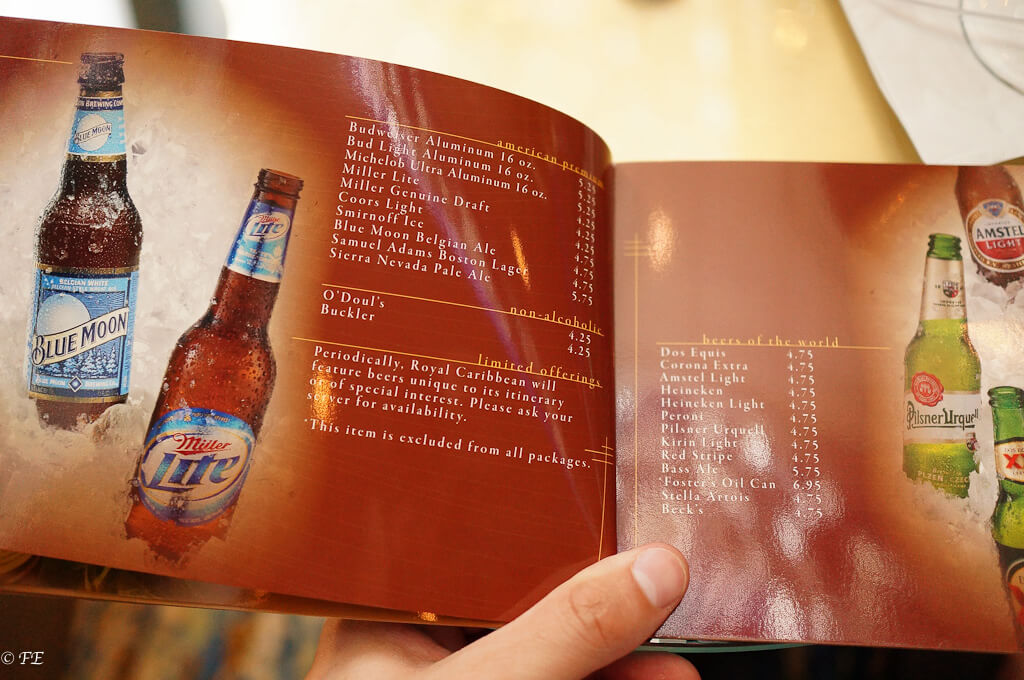 royal caribbean drink Menu for the gold package wine selection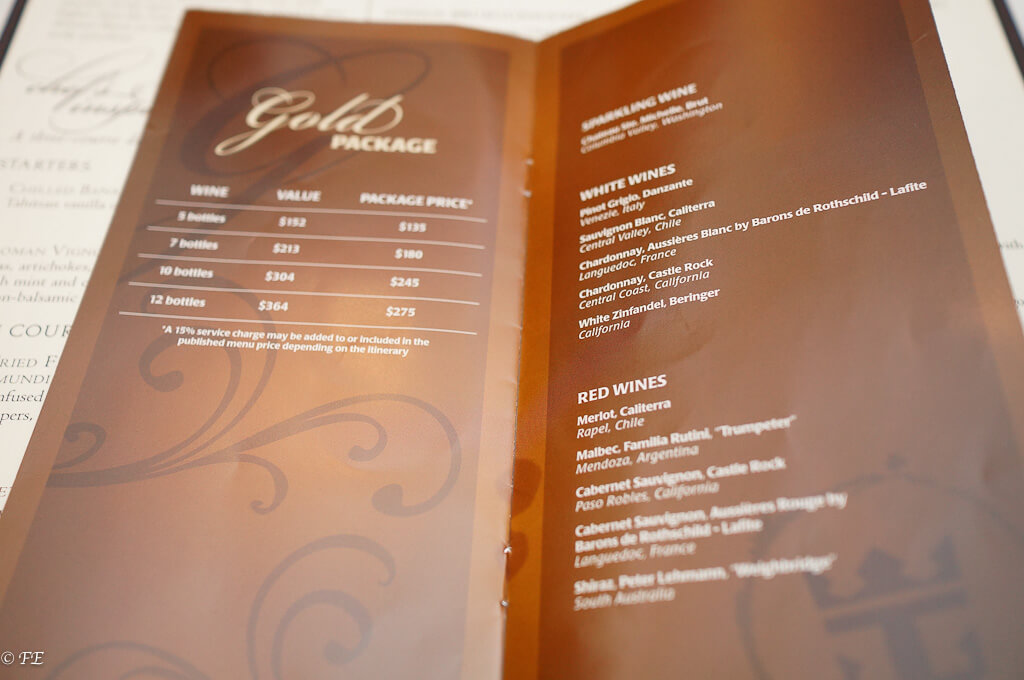 royal caribbean drink, wines available at the Automatic Wine Dispensers.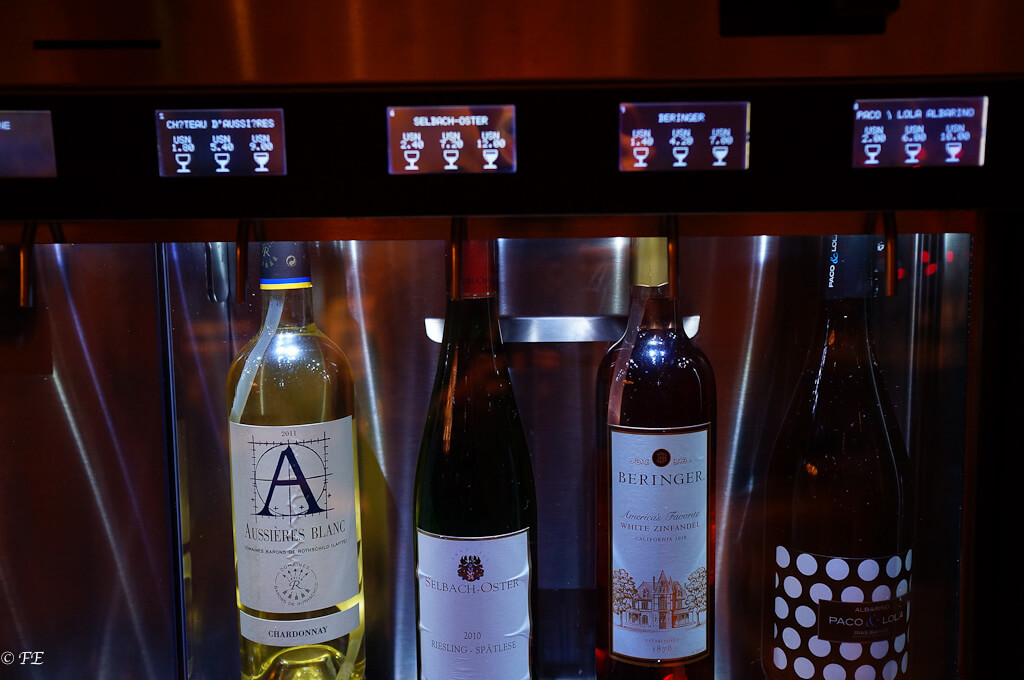 royal caribbean drink Menu for Vintages.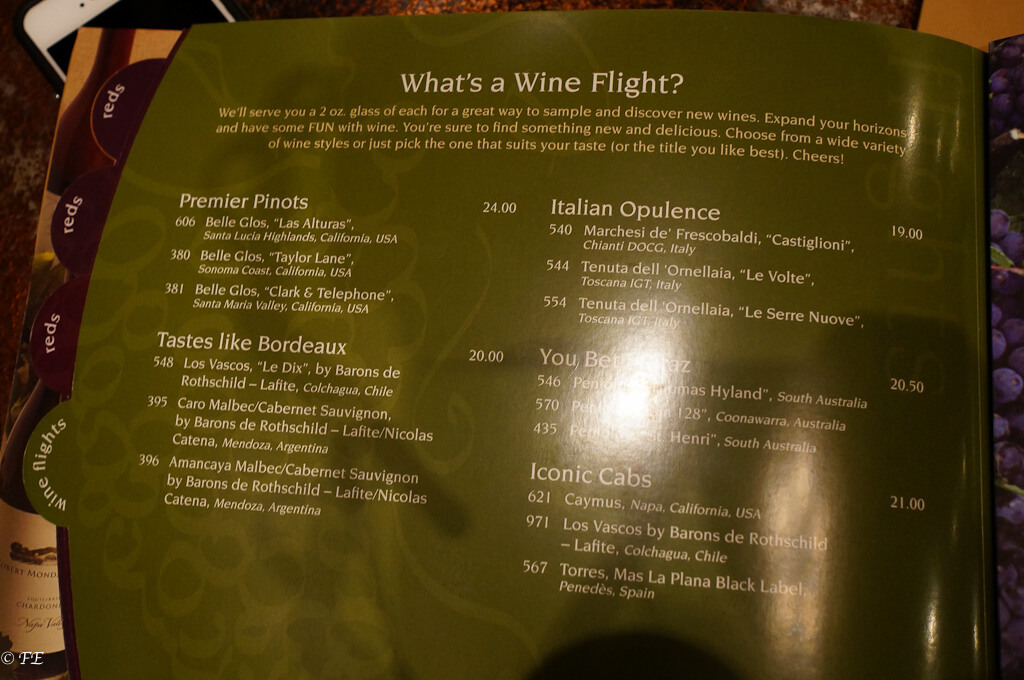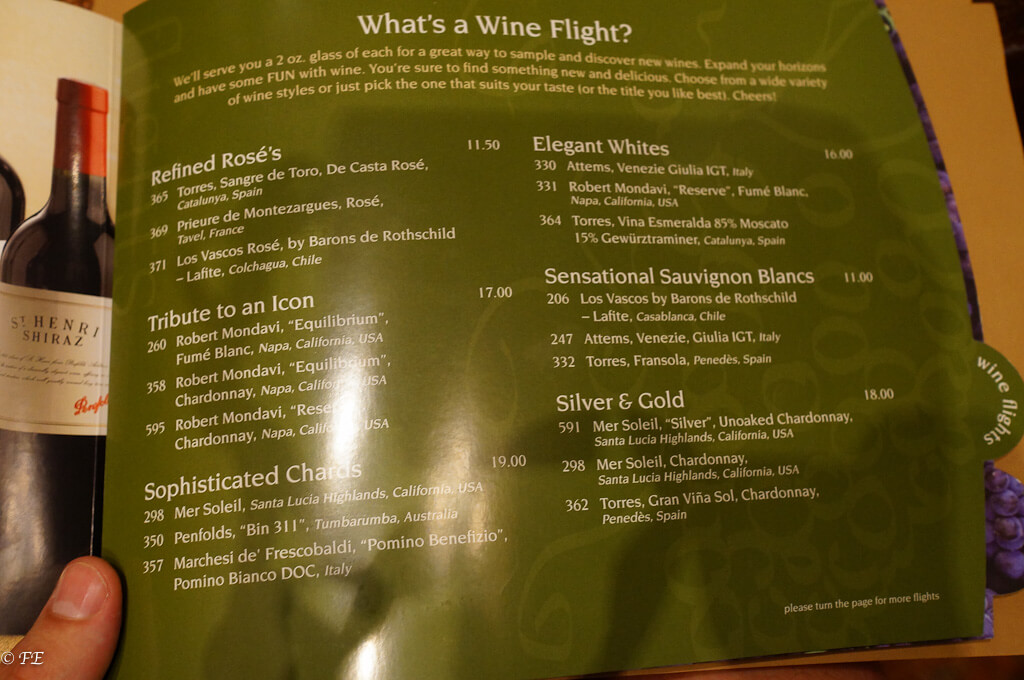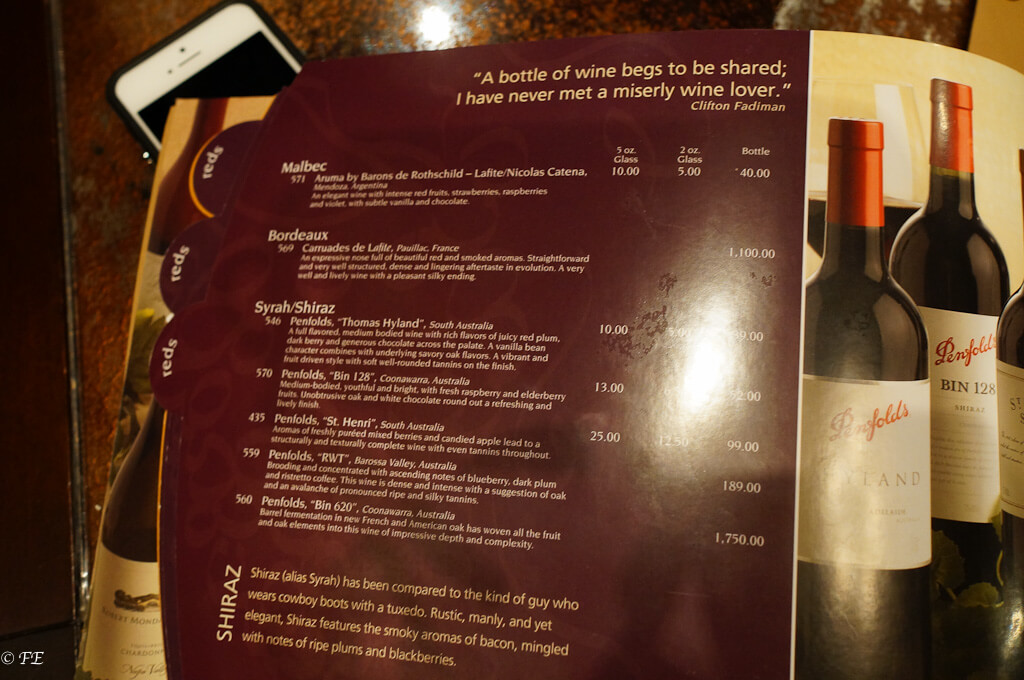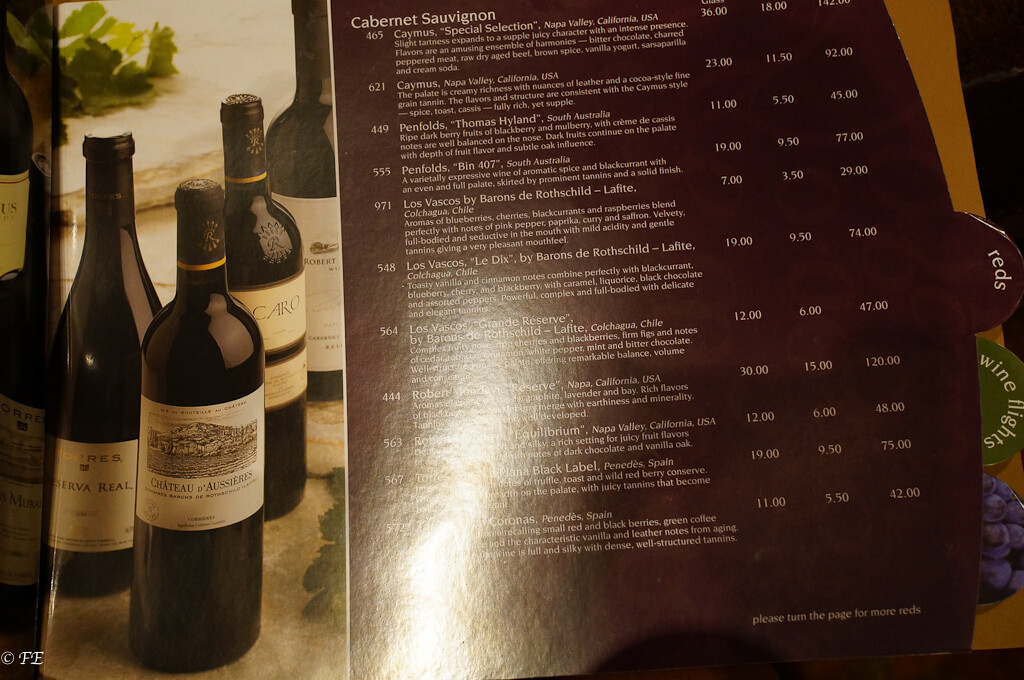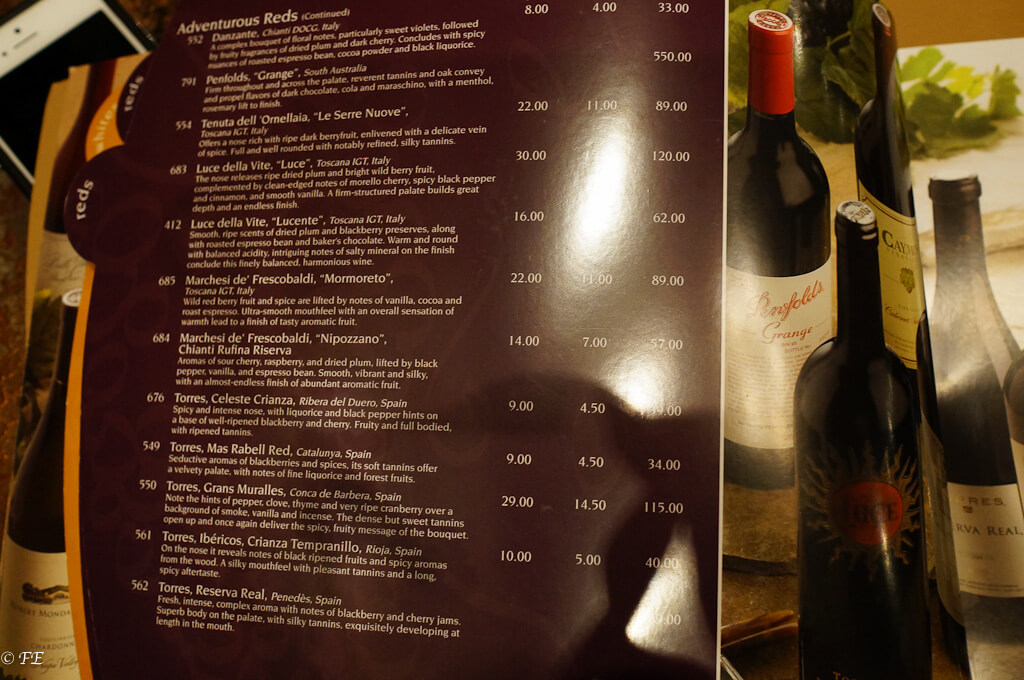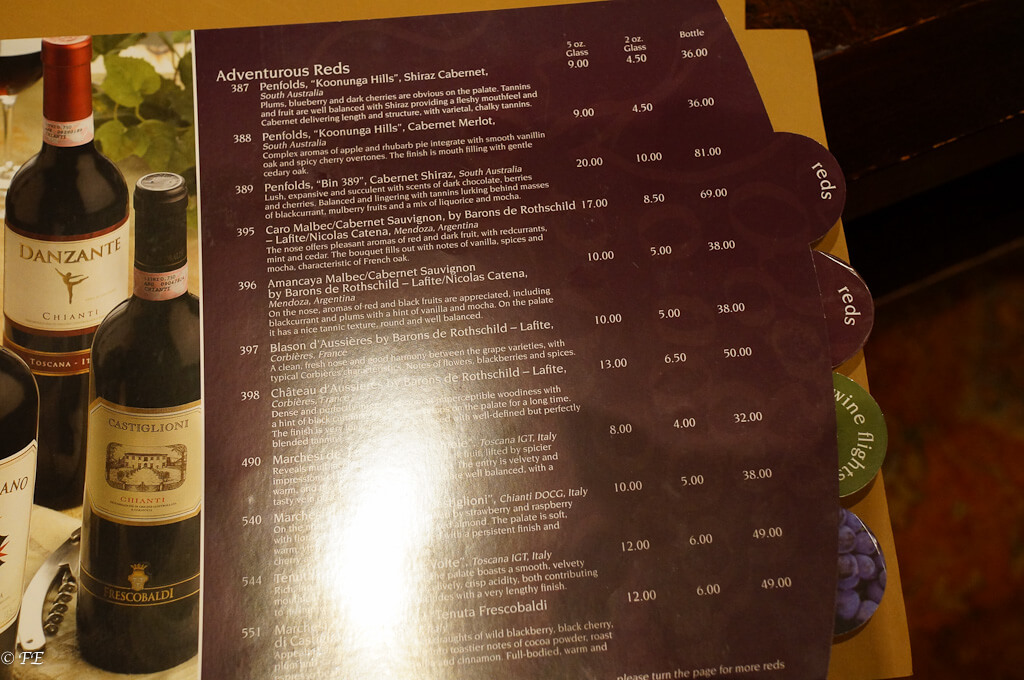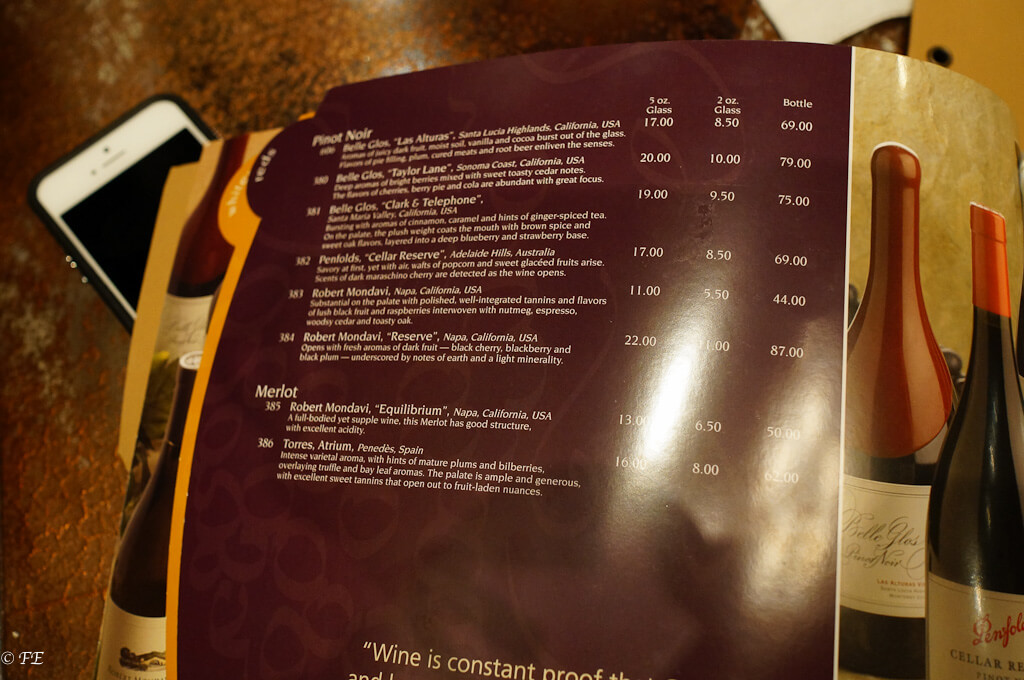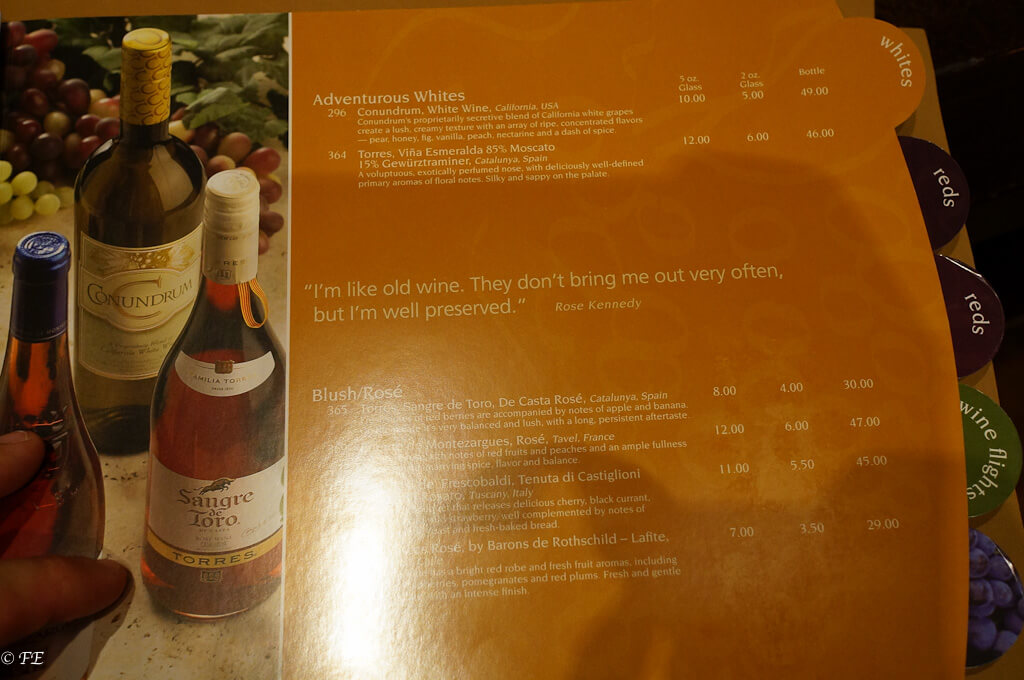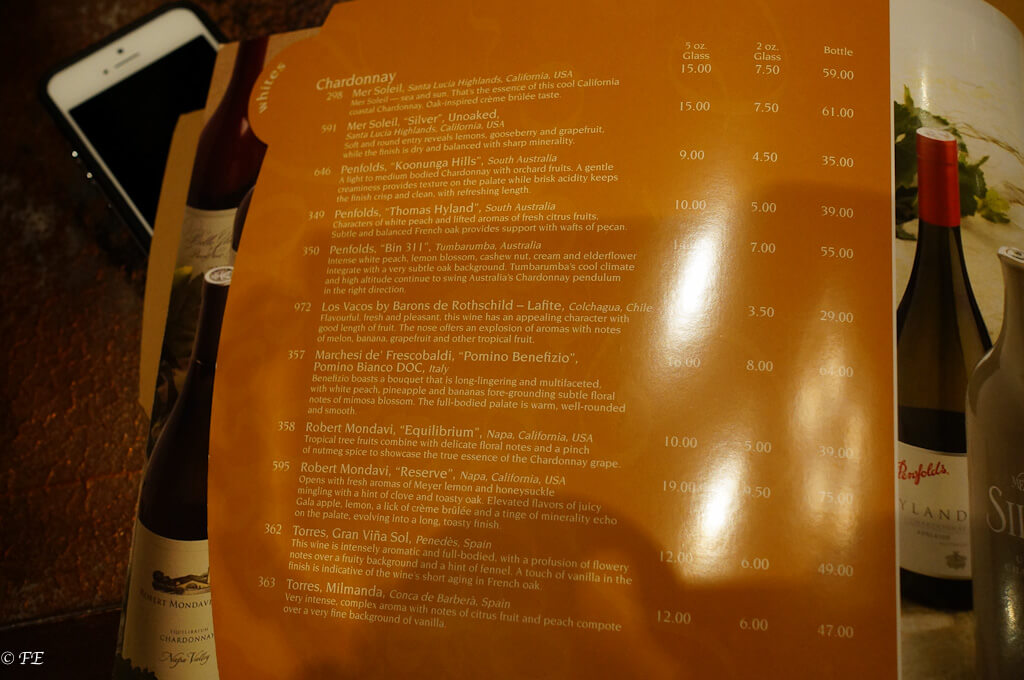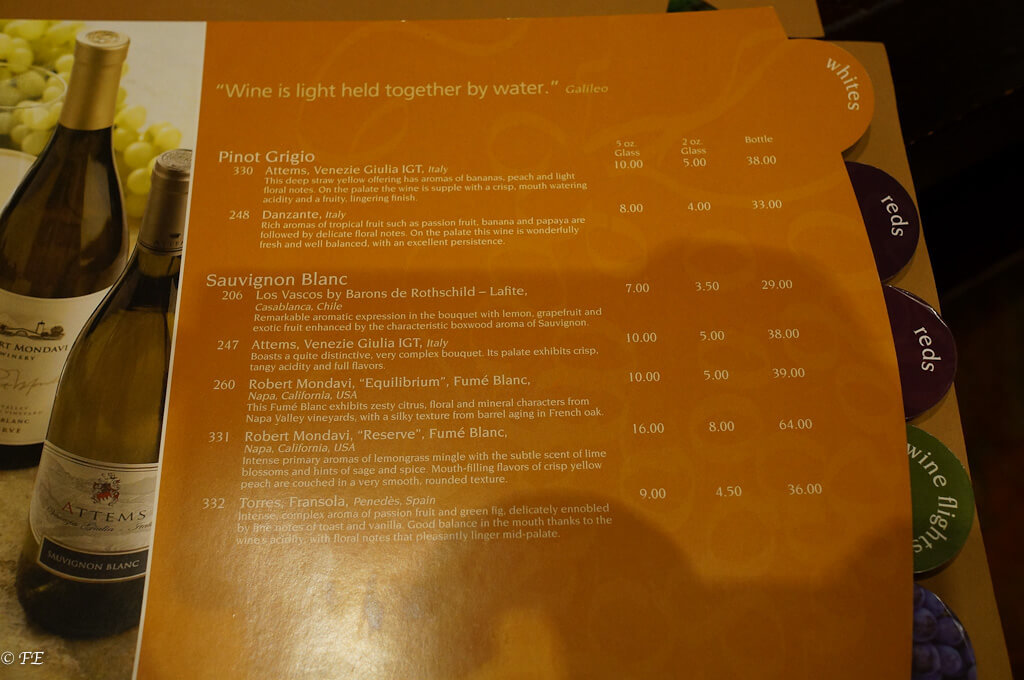 This is the recipe for the most amazing martini I've ever had. They offer this drink at 150 central park, and it has a high price tag of $17. But it is simply wonderful, it is so refreshing and accompanies the food just perfectly.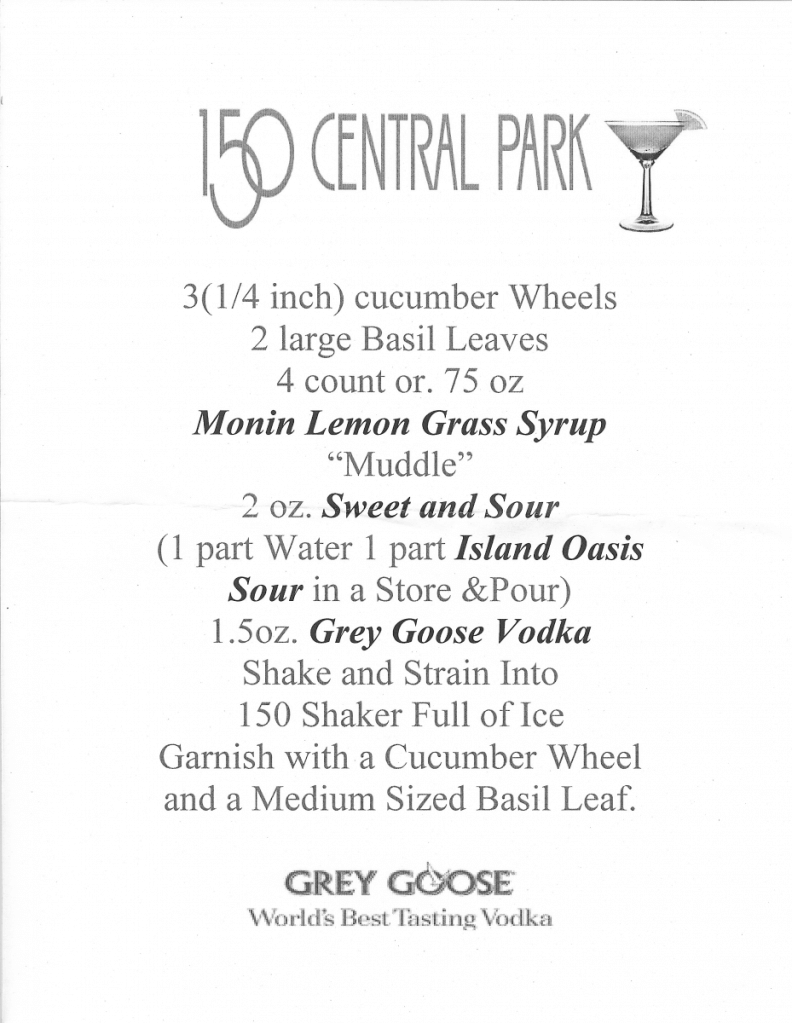 Overall royal caribbean drink menus are reasonably priced, and the selection is very wide, and it is sure to please most people. I also found royal caribbean drink cocktails to be mixed well, and with an adequate amount of liquor in them. It really puzzles when some cruise lines go cheap on their drinks, that really leaves a sour taste on your mouth. I think RCCL does the best job from any line that I have traveled to day in regards on how they train their bartenders. They seem to have some flexibility, and they are able to make decisions on their own in order to make the customer happy. I think this is probably one of the main reasons why Royal Caribbean is my favorite cruise line so far, they somehow manage to score high on almost every aspect of the cruise.
Possibly one aspect in which RCCL could improve on, is to create a bar like the Martini Bar in Celebrity where the bartenders are the reason why you go there. They are an entertaining act on their own, the drinks are just an additional item of why you go there. I don't believe I saw anything like that while I was on the Allure. Although I have to say that the Viking and the hovering bar were great in their own way. The Viking lounge is perfectly located on the top deck, and it offers amazing views of the pools and the ocean, we a great time on that bar late night. Another option that would be nice to see Royal Caribbean offer is the stateroom bar setup, I think this has become my best option when traveling on a budget. I am unsure why RCCL has not deployed this yet.
I really hope that this site is everything that you're looking for and more, I am constantly looking for suggestions on how to improve this site. So please feel free to contact me and let me know what you think of it.
Thank for visiting my Royal Caribbean Drink lists page :).