Welcome to my things to do in fort lauderdale webpage, keep in mind that this page is partly directed to the cruise community. As some of you know port everglades and port of Miami form the cruise capital of the world. There are so many cruise ships stationed around here year around that it makes a great place to live. Since I live in Fort lauderdale I figured I could give you a good insight on things to do in fort lauderdale while you prepare to board, or do a pre-cruise vacation.
Fort Lauderdale is well known for being a party town back in the day, now that the drinking age is in par with the rest of the country we are just a great beach side city. Some of you may chose to relax before your cruise and just take it easy. But others might want to make the most of your stay. If you want to do some shopping the Saw Grass outlet mall, is a top tourist destination. Don't ask me why, I hate that place, its huge and crowded… But thankfully we are not all equal and the mall does very well for itself.
Things to do in fort lauderdale.
For those of you interested in how to get to the inlet to see the ships leave port, I will post a short guide here. The pictures taken from the north part of the inlet are in my opinion better due the lighting, the angle of the pictures and the distance from the ship. You can stand much higher off the ground since the rocks are much taller in this side and you are slightly further from the ship. However there are problems with this location, there is a limited amount of parking spaces and they can be hard to come by, the good thing is that they are free. The other problem is that people with mobility issues will have to stay off the rocks, it can a little tricky and dangerous climbing all the way to the top. This location is also ideal for people staying in the Hyatt or other hotels on 17st, its just a short walk there. I say Hyatt because I noticed that is a popular hotel to stay for CC goers and the closest one to the inlet. All the other hotels are across the bridge, they are just a slightly longer walk.
Directions by car.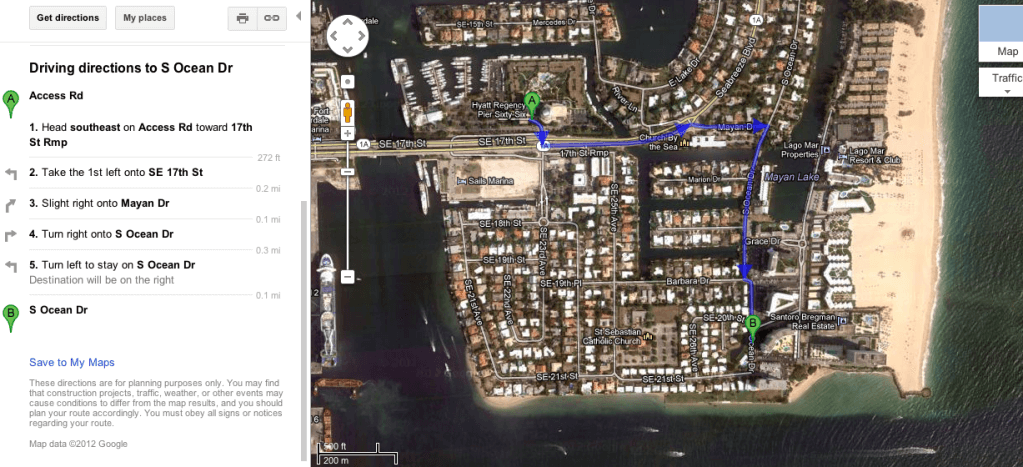 Metered Parking, things to do in fort lauderdale (
please not its not free any more

)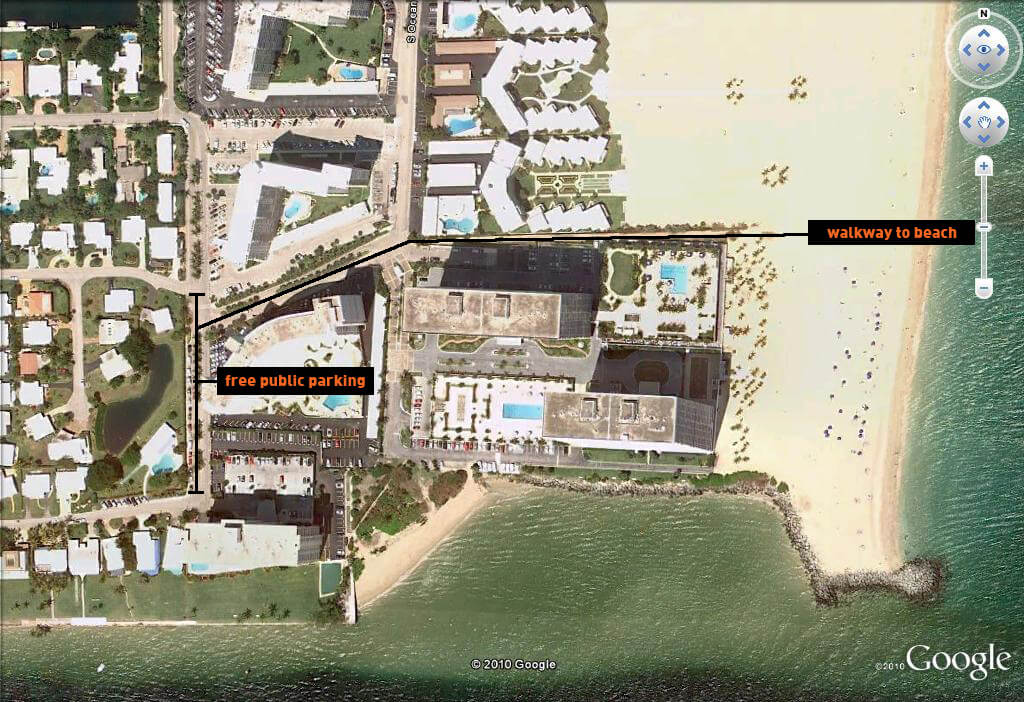 Walking directions, this path takes you through some very nice houses, enjoy the view. Things to do in Fort Lauderdale.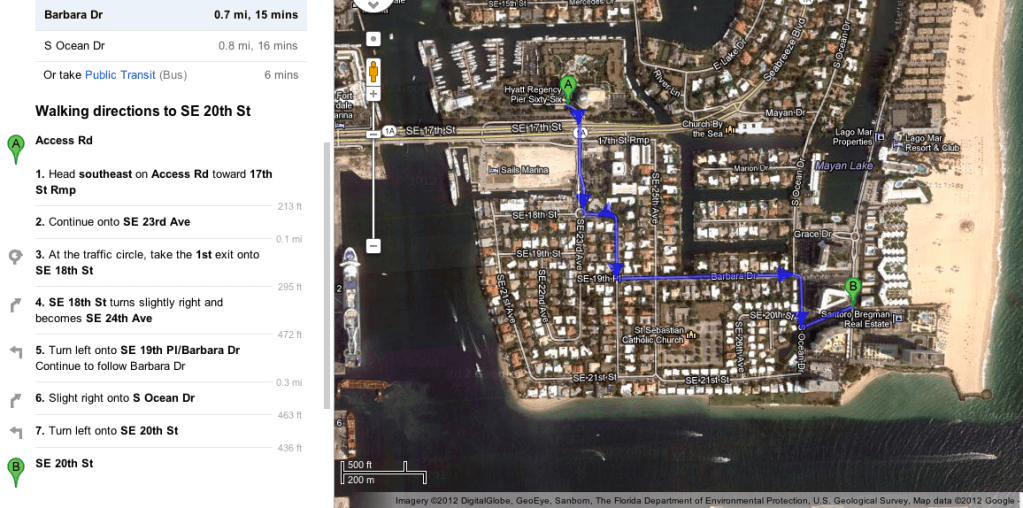 The other location is the south side of the inlet located inside the state park John U. Lloyd, parking is abundant and I have never encountered an issue with it. The entrance to the park costs $4 for vehicles with the driver only and $6 for 2 or more people in the car. You could also go there for a day at the beach, their beaches are very clean and if its a clear day you can snorkel and see lots of colorful fish (I once say a manta ray, she scared the living **** out me, it was HUGE). Fishing is also allowed in the inlet and they also have restrooms and a concession store available. Walking to the inlet is painless as there is an assigned walkway and you never have to touch the sand if you don't want to, no hills either. I also believe that in this side you stand much closer to the ship, this can be good and bad. Good for feeling so close to it, bad for pictures.
Here are the directions from the Hyatt. This side should only be done by car, I could not imagine walking there. But maybe swimming there is a possibility, lol, just joking.
Things to do in Fort Lauderdale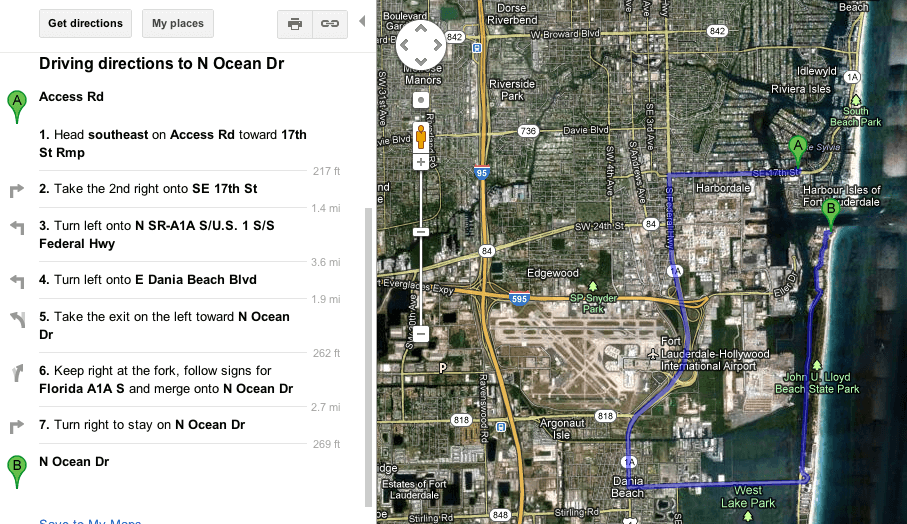 things to do in fort lauderdale
I also noticed lots of people asking for the best place to stay near Port Everglades. My suggestion is simple any hotel on 17st should do it. There are so many restaurants and stores in that area that just walking around will get you what you're looking for. This is a very safe area with lots of traffic, mainly from people heading to or from the beach. As you can see there are 6 hotels off the main street and a few others a short walk away. Most are within the $100-$200 range, some travel sites might offer some specials in some them and you might be able to get them under $100 in some cases, just look around.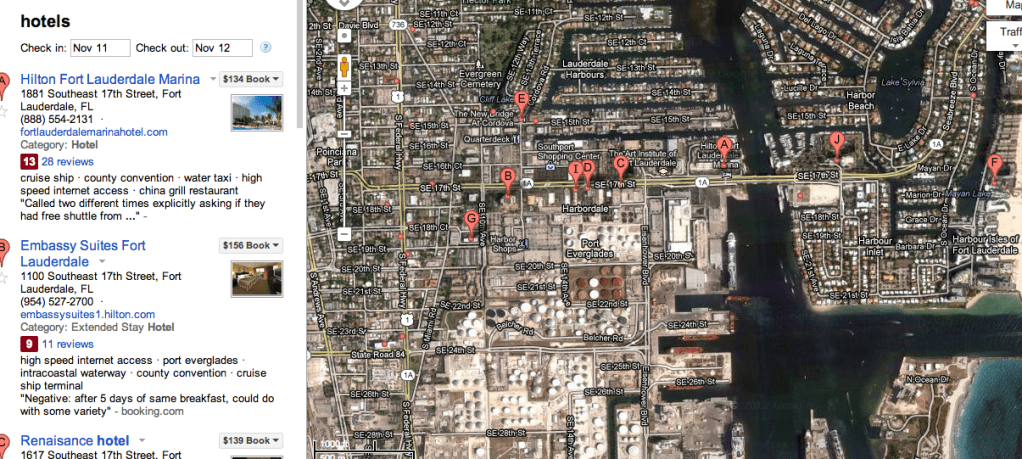 I assume that most of you will only be staying for one night, as that is what most cruisers tend to do. As for those of you who are wondering about more Things to do in Fort Lauderdale while you stay here, here is a short list of possibilities.
Las Olas Beach
Visit the Everglades for a boat tour
Quiet Waters Park
Butterfly World
Morikami Museum
Las Olas Blvd
Thank you for visiting my Things to do in Fort Lauderdale Webpage.