Chapter 17
Day 5,
We woke up about our regular time, had breakfast that the buffet and Headed towards Horseshoe Bay Bermuda. We took the public transportation bus since we had bought the 2 day pass. Once we got there we started walking down hill until we got to Horseshoe Bay Bermuda.
Horseshoe Bay Bermuda beach has very nice facilities, including a restaurant, changing rooms, bathrooms, showers, ice cream parlor and even internet.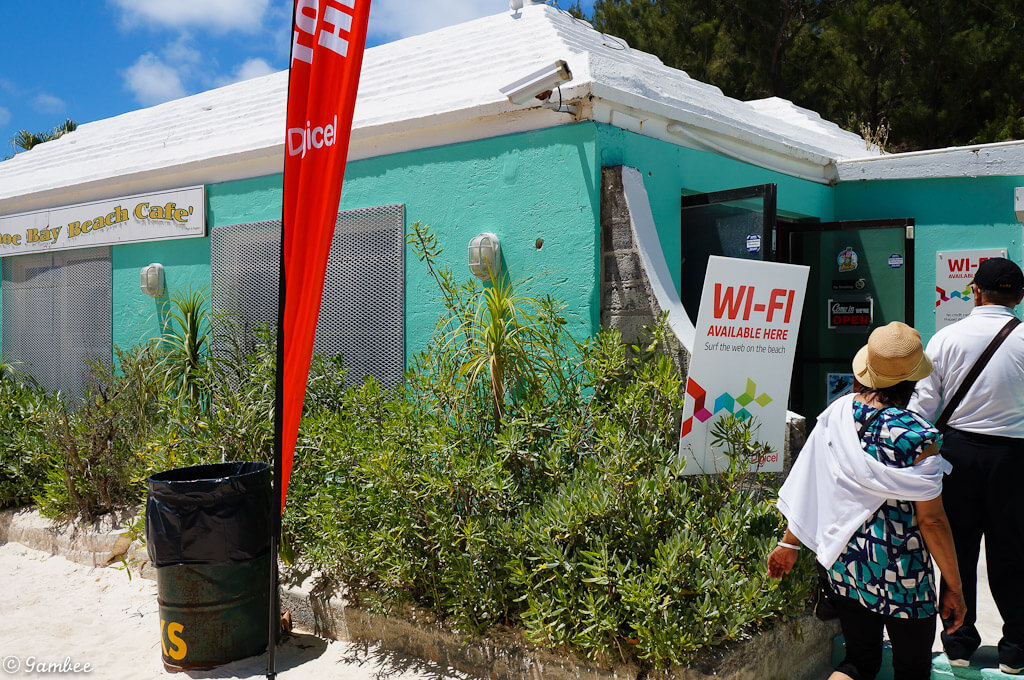 We decided not to rent chairs or an umbrella, I believe later on I got a picture of the prices. All I can say about Horseshoe Bay Bermuda, is that it is possibly the most gorgeous beach that I have ever been to. It was kept very clean and pristine. I guess I will let the pictures do the talking now. 
Horseshoe Bay Bermuda
Horseshoe Bay Bermuda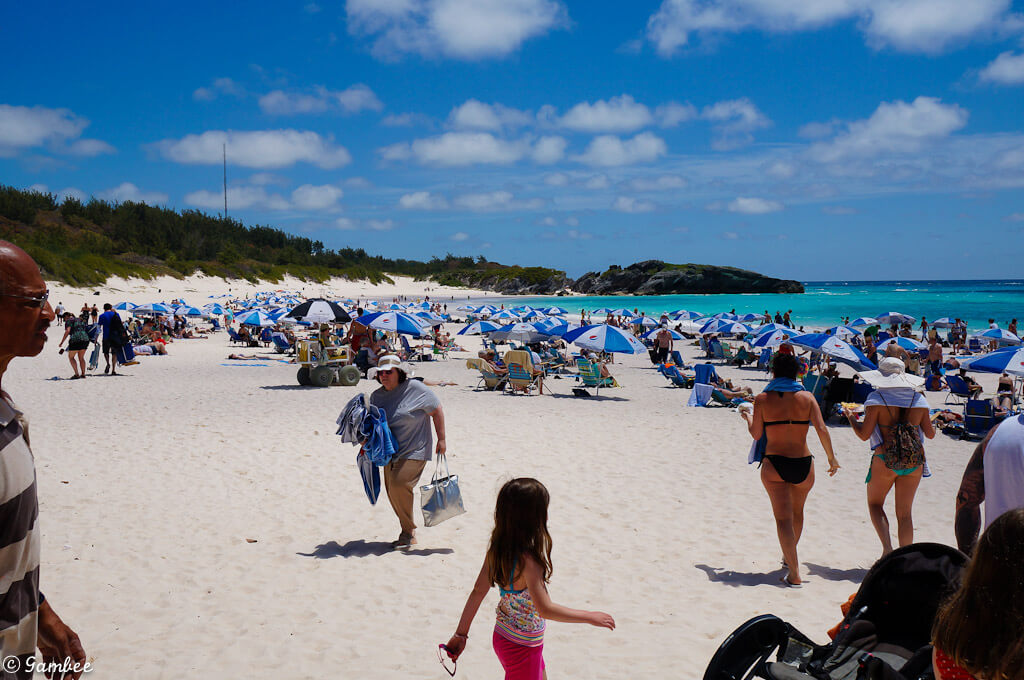 Horseshoe Bay Bermuda
As you can imagine being how I am, I started climbing up the hill. I noticed how inclined it was, there was no way that was the only way up. Little did I know that if you go around there is actually a really nice path that is much easier to climb up.
Once I got up there I started shooting away, I wanted to get the best pictures of Horseshoe Bay Bermuda. Enjoy. 
Horseshoe Bay Bermuda
Horseshoe Bay Bermuda
Snorkeling in Horseshoe Bay Bermuda is actually pretty good, there is a good variety of fish to observe and all within a few feet of the shore. So here is the story about parrot fish, I did not know this. They eat rock and excrete sand, they are responsible for a lot of sand a year. Catching a parrot fish in Bermuda is a crime and punishable by $2,500. Just catching one will get you in trouble, if you kill it is even worse. Or so I was told. I saw a good amount of parrot fish that day.  By the way when snorkel and you hear a cracking noise, those are the parrot fish bitting rocks.
So remember that I told you that I found a little cave for my mom? When I got back my mom told me that there was a couple of long tails inside there relaxing. This cave was pitch black, the light that you see was created by my flash. The only reason I found the long tails is because one of them made a loud noise when I started getting to close to them.
Anyway here are the pictures.
How cute are they?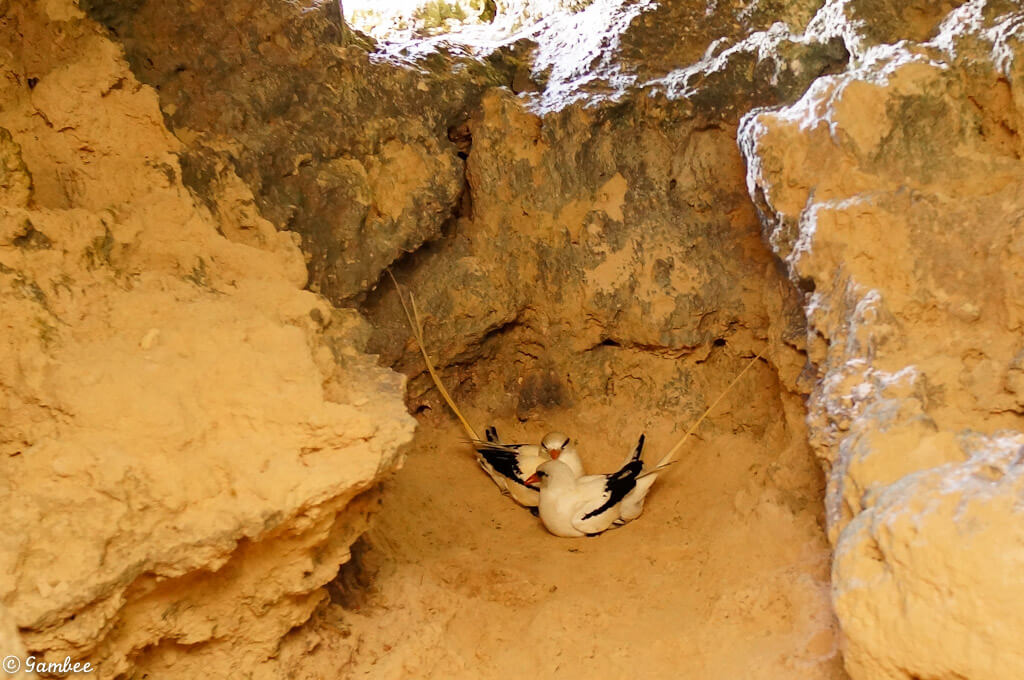 That is the opening that they use to come in an out.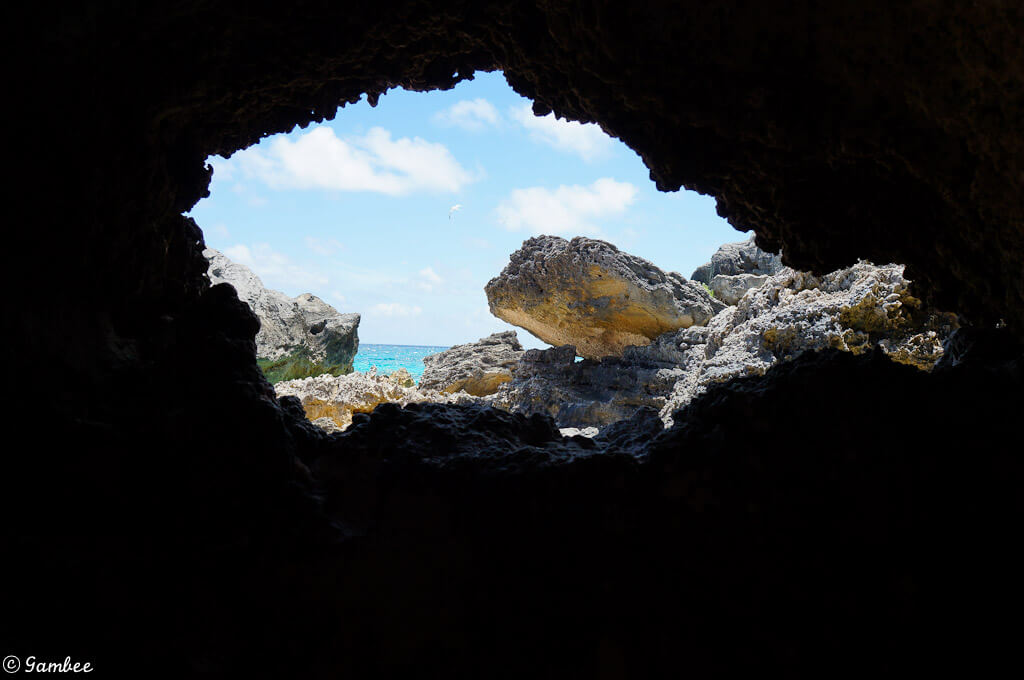 Long tails flying.
The beach.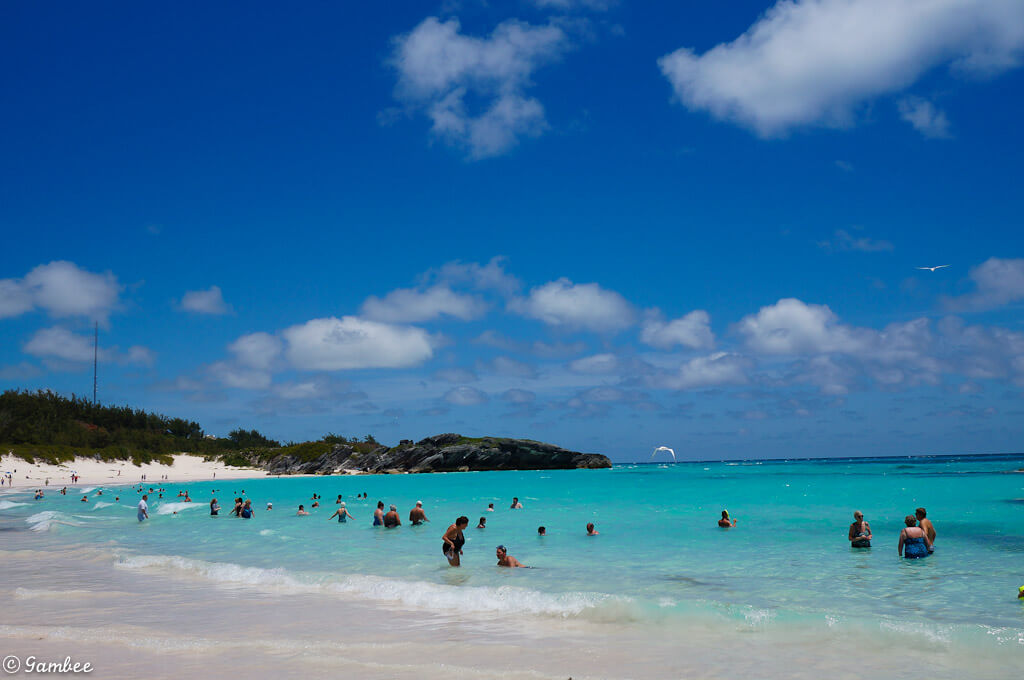 This little guy tried attacking me 
. I think I had intruded too much.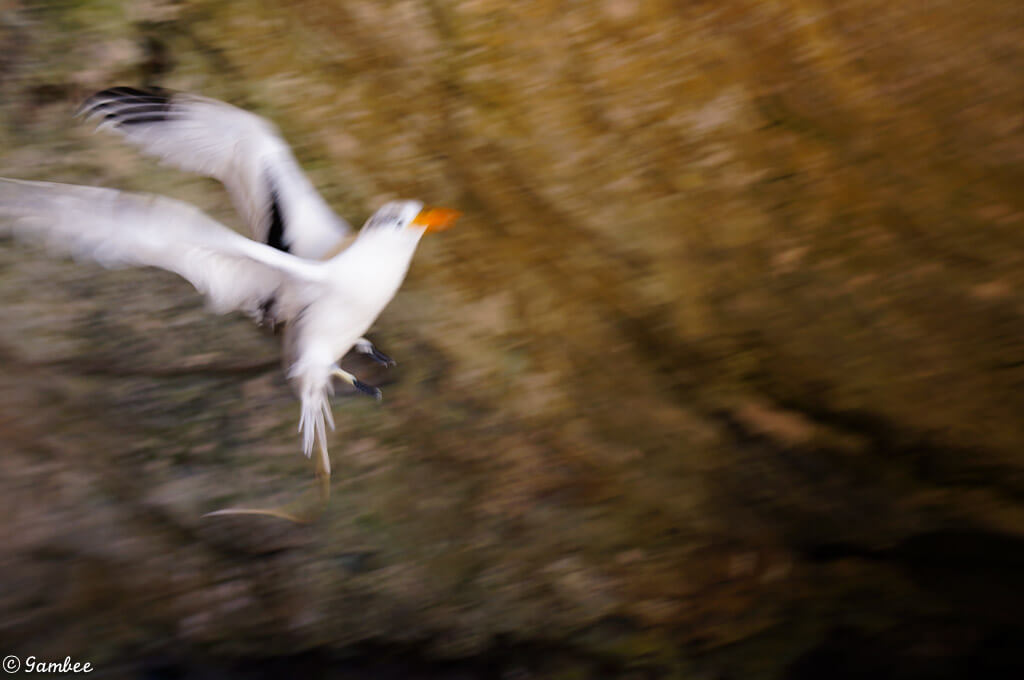 I checked later on and saw just this little guy there.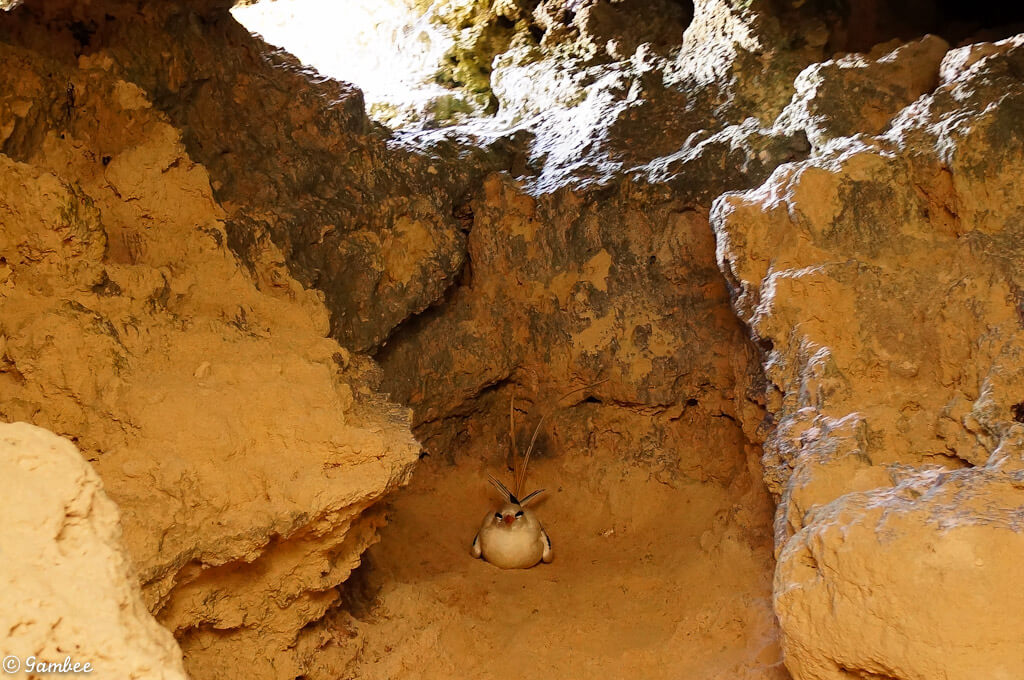 I think this is my money shot from the day!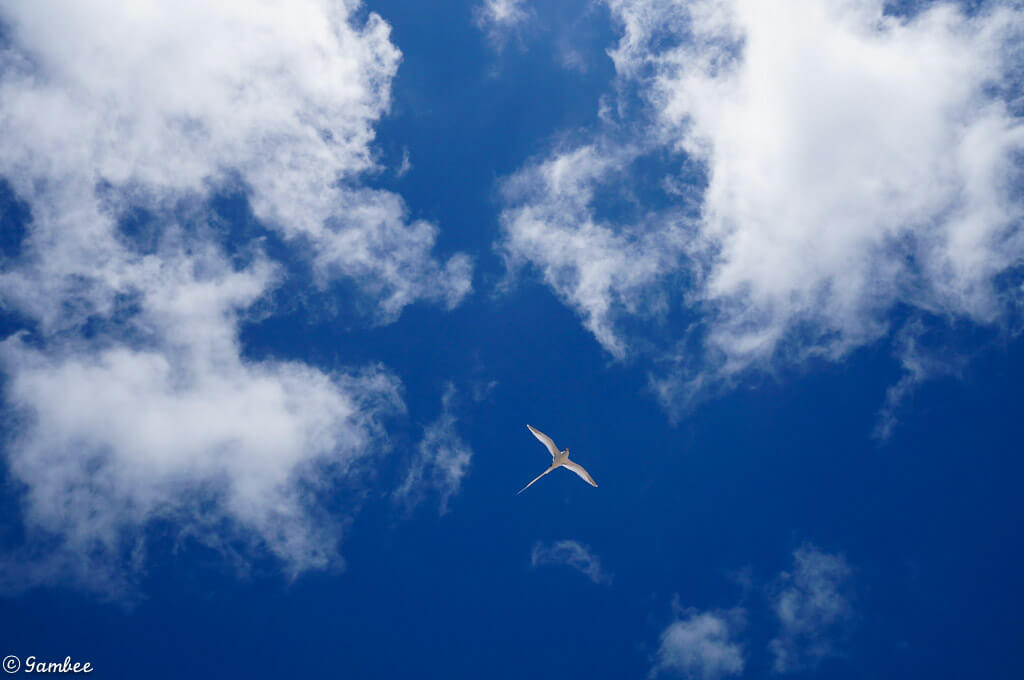 After sometime snorkeling, taking pictures and relaxing, we decided to go get something to eat.
Mom got a hot dog and I got the fish sandwich. Mine was actually pretty bad, the fish was not good and saggy. Everything else was pretty good, but I would not recommend the fish. By the way the fish and chips use the same fish as mine did. I think the total was about $26, but I cannot recall exactly how much.
We ate and relaxed for a little, my mom had fun feeding the birds most of the bread from her hot dog. We then decided that we should go and relax by the dockyard a little, I think mom wanted to do some shopping.
On the way out.
The rental prices.
We then took the mini-bus to the top for $2 each and a few minutes later the bus came and picked us up. Buses come often, we never encountered a long wait for buses.
These pics were taken from the Bus.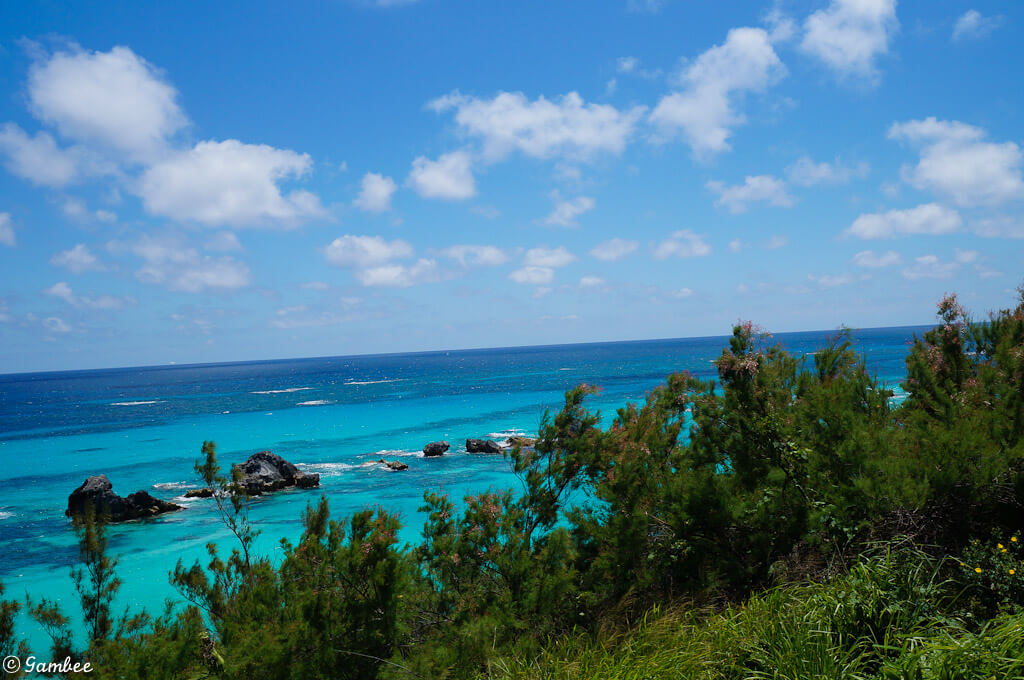 Horseshoe Bay Bermuda Transportation
I am not sure if you all know, but something that I found a little odd is that they have their maximum security prison right next to the dockyard. And that is actually where they park a lot of the buses.
Going back aboard.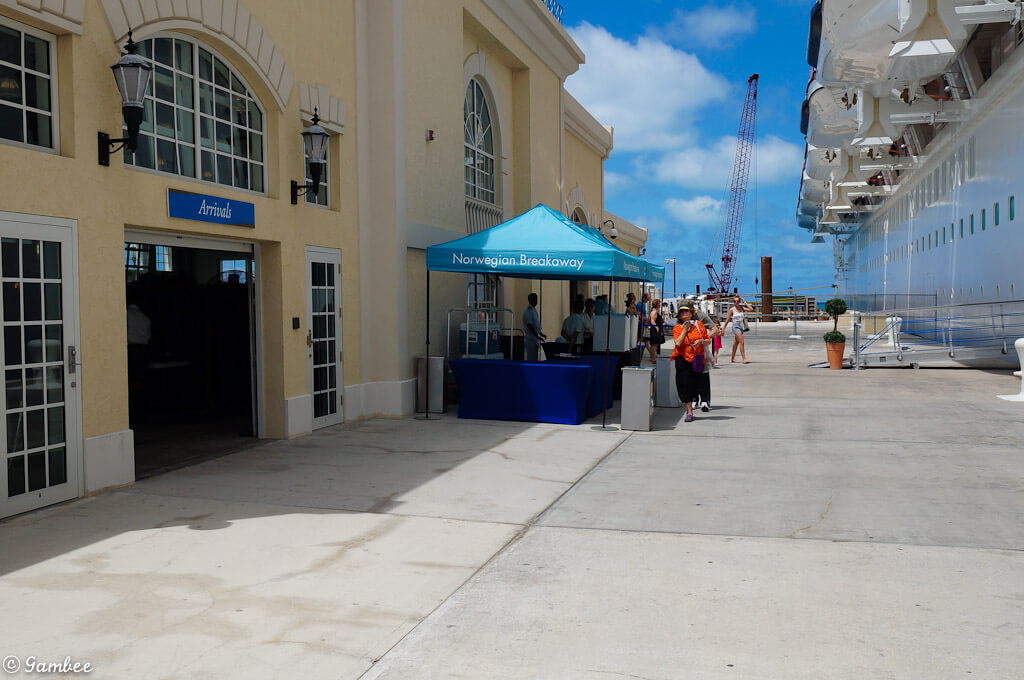 When we got to the room I noticed that by mistake I left the do not disturb sign on and the room went undone. Juana did tell us that she was a little worried, because she had already learned our schedule. But they are not allowed to check while the do not disturb sign is on. I also heard this happening to someone else, I am sure it will be something that might happen every so often with this new system.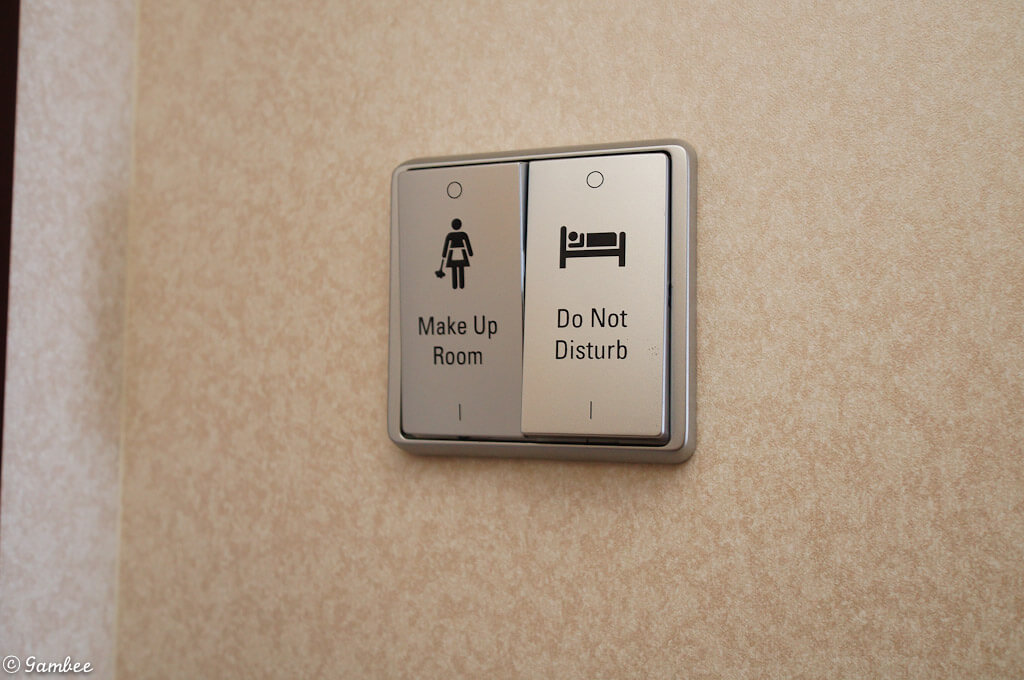 We showered and got ready to go shopping in the dockyard.
I took a few pics on the way there.
Back down I took a few pictures of the actual prices of the transportation system.
And a few pictures on the way to the mall.
This is the little hut that you can purchase the shore excursions, and get some considerable savings. I had been thinking about what to do on the third day in Bermuda. And since NCL was generous enough of helping me save money with the denial of the entrance of Blue for $35, we decided to use part of that money and book a sailing tour for the next day.
Just so you know NCL sells that tour for $80, and we paid $65 in that little place. It is the same sailing boat as the NCL excursion. So you have the guarantee that the cruise ship wont leave without you because all the people that booked through NCL are still there with you.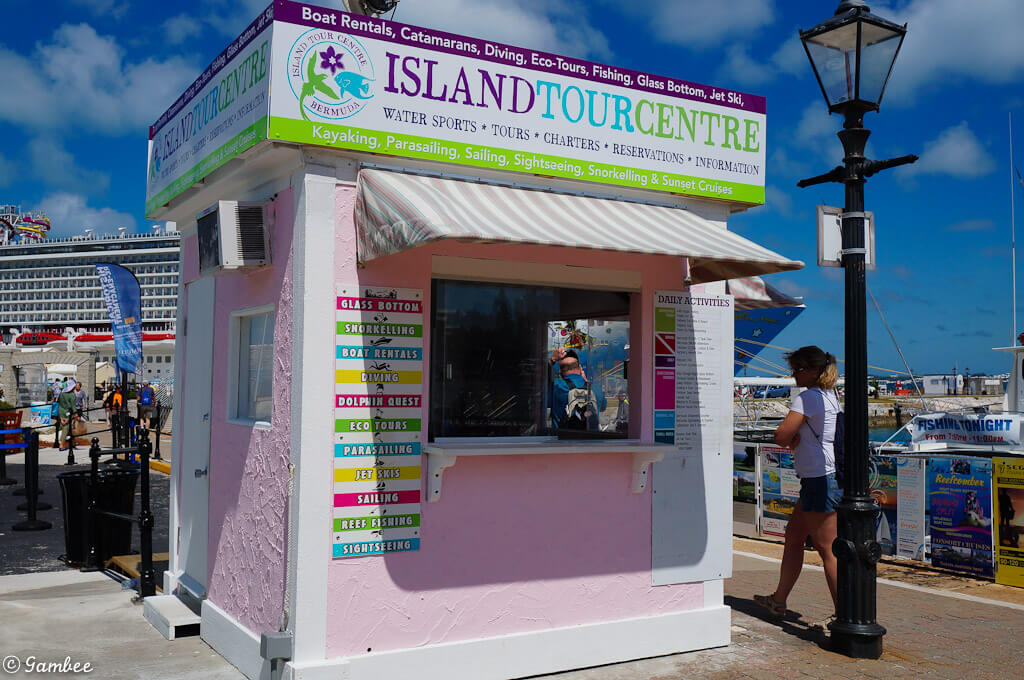 Thank you for visiting my Horseshoe Bay Bermuda page 🙂