Further down this page is the information about Kings Wharf Bermuda.
After sometime in the water I decided to get out and warm up a little on the cat. We were very lucky that the sun had come out, and it was warming up. About half of the group was still in the water, and the other half was just sunbathing in the cat. One kid decided to swim all the way to the beach and he was playing with the sand there. I think only my mom and two other guys did not get in the water.
Once outside I took a few pictures.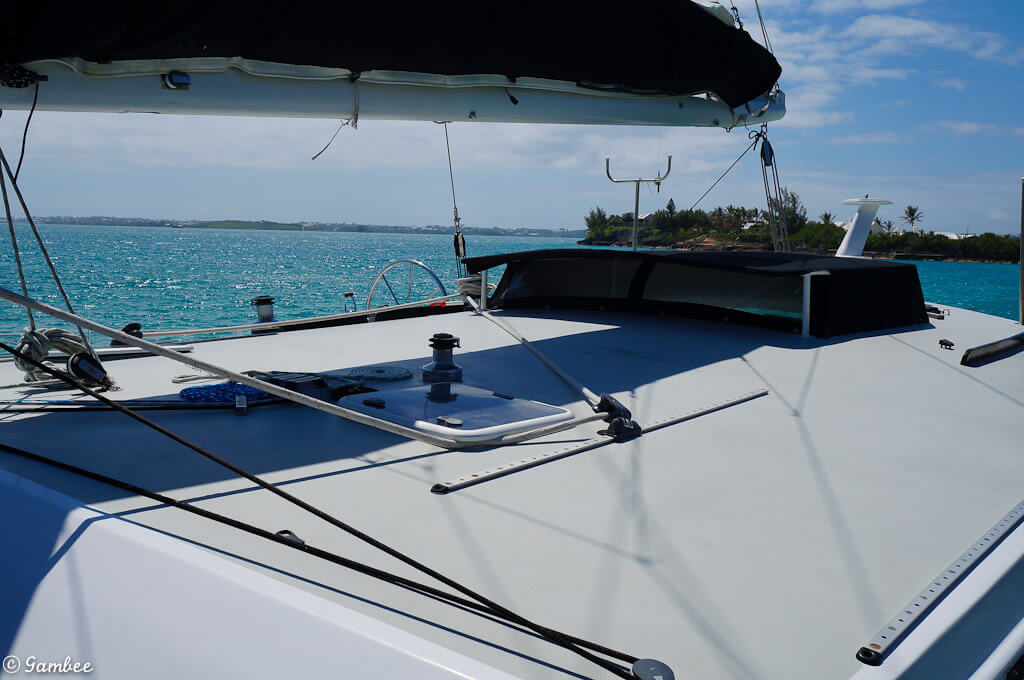 I am not sure why, but I have grown passionate with sail boats. In our upcoming carnival cruise we have two sailing excursions planned. One for St. Thomas and the other one in Grand Turk. If it was my call, all the ports of call would have a sailing excursions 
.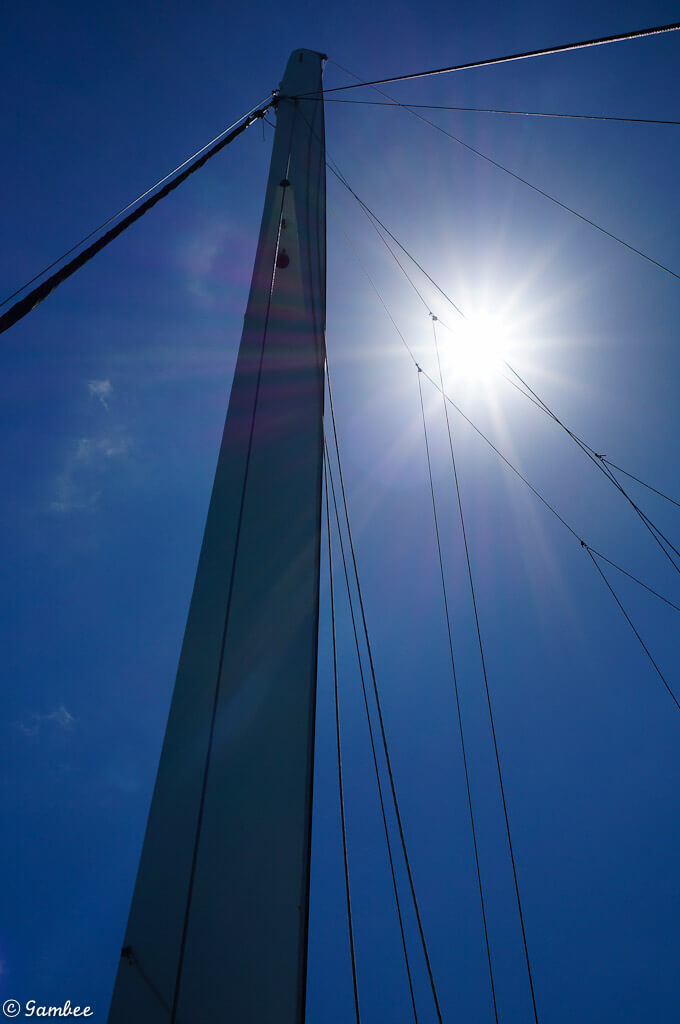 Those two houses have some stunning views, just imagine walking up every day to that view.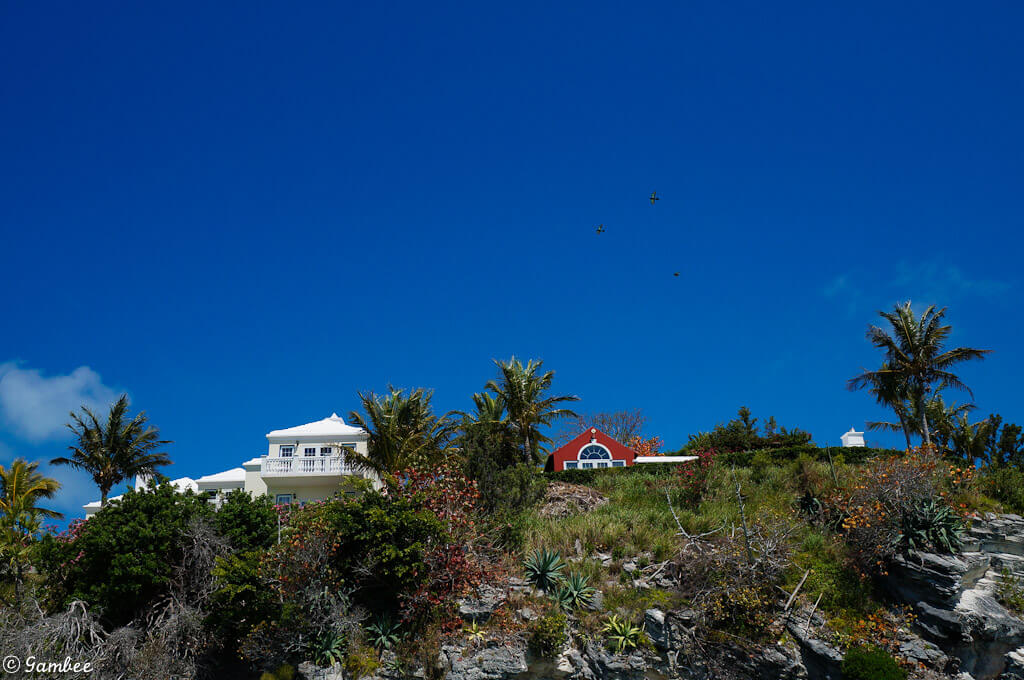 We stayed there for about another hour or so, they gave out some complimentary swizzle. I thought it was just juice, I swear I could not taste a drop of alcohol in it. But that was a good thing, it was too early to start drinking, and the juice hit the spot after snorkeling.
And then my friends they started to unfold the sail. I could feel the adrenaline pumping through my body, I am not entirely sure what it is about sailing that I am so passionate about. I guess I simply love it!!
And we were on our way =)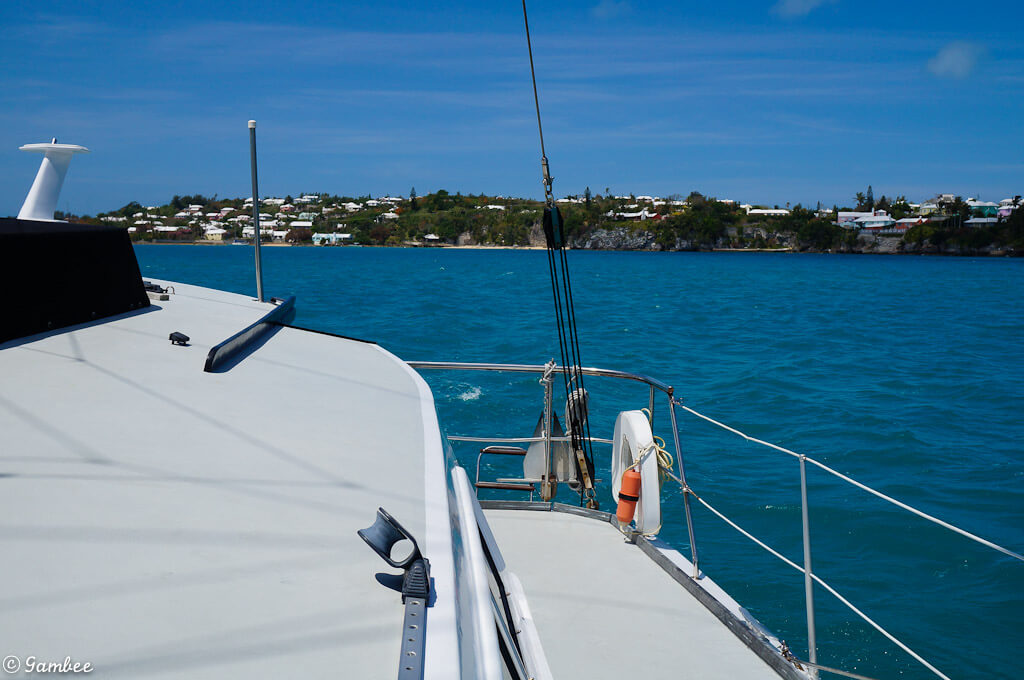 There was a jet ski with a bunch of people playing passing us by. I think it had 4 people in it.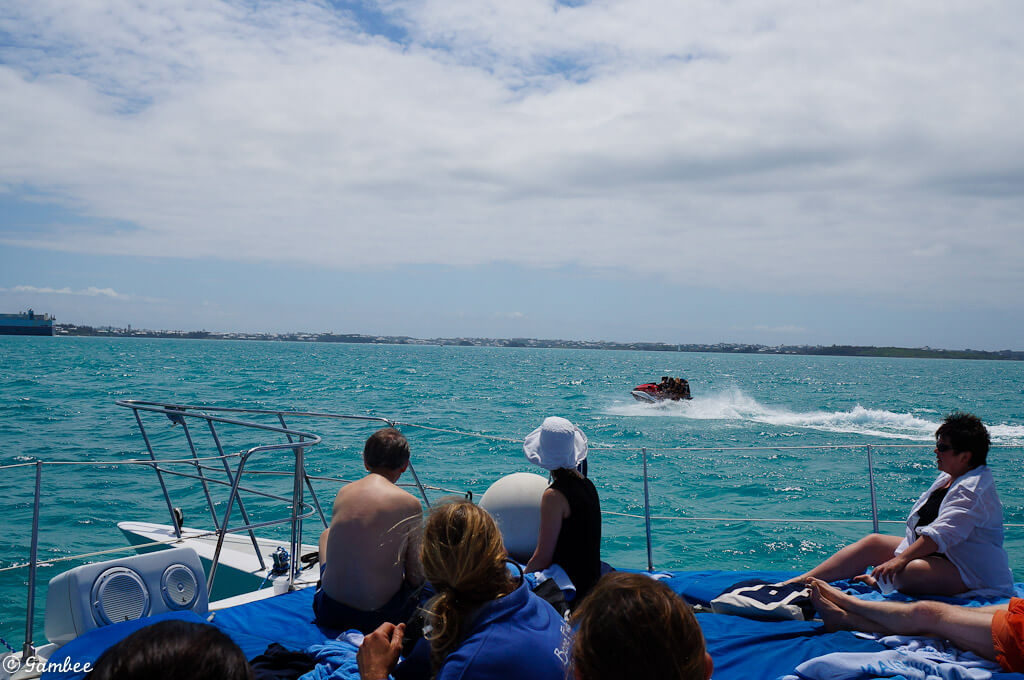 I guess now is a good time to use the super wide angle lens, too bad I sold it.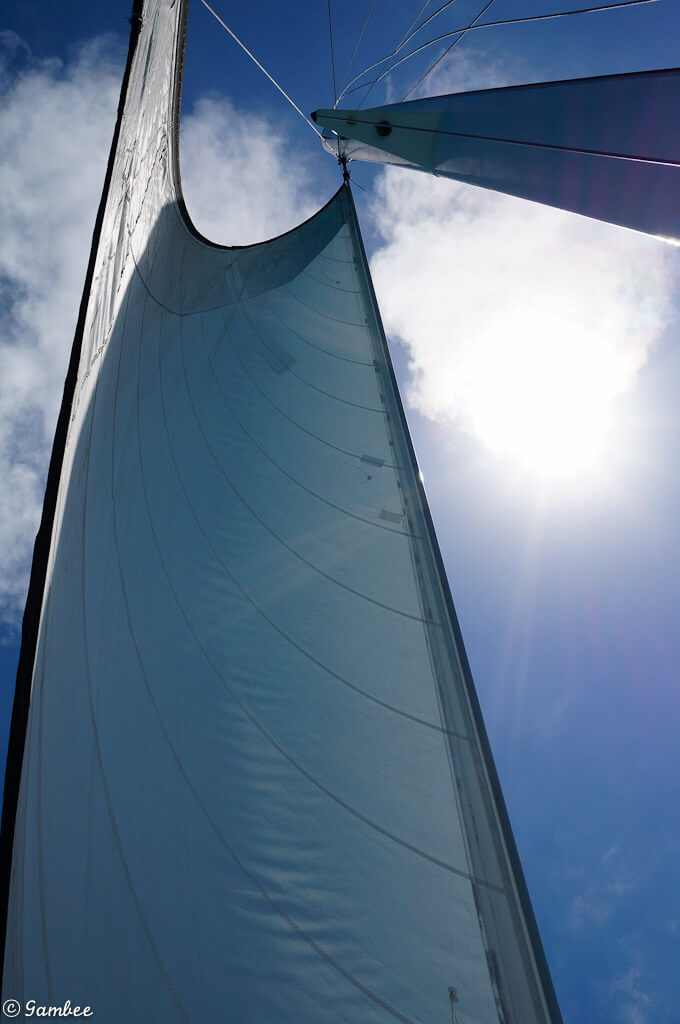 Here is a little video.
I took some pictures of the interior of the Cat,
At some point in time it got very windy, and the girls in front of us almost lost their towel, we saved it. I guess we must of not tied up my mom's shoes safely because in a mater of seconds my mom's shoe took off and landed in the ocean 
.
Here is the sole survivor.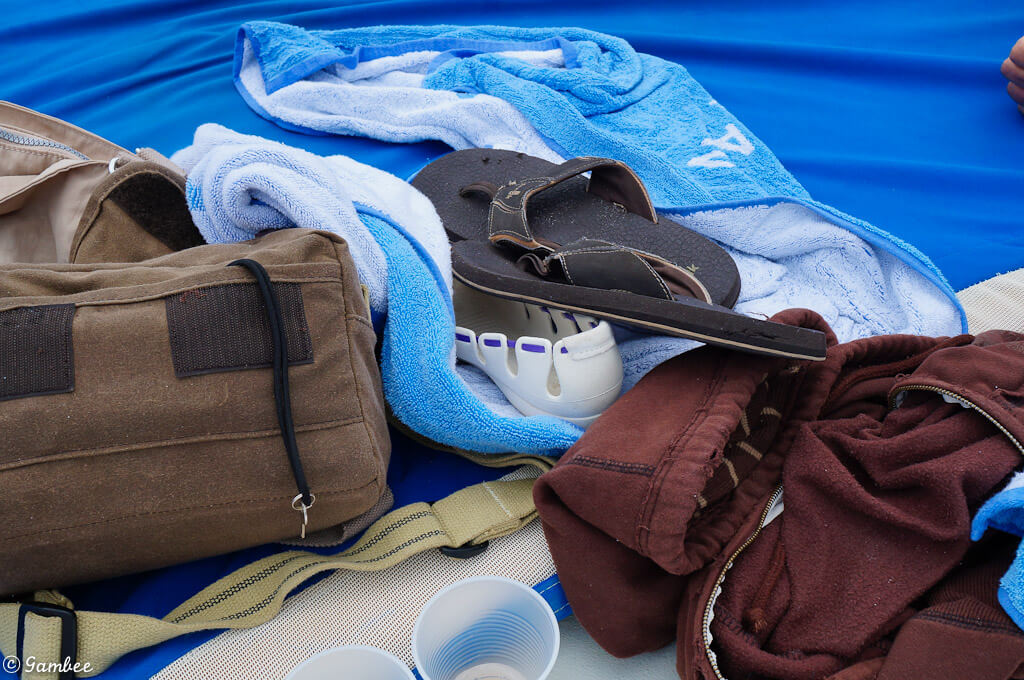 When we got back home she went to store to buy another pair, but she had to pre-order it because they stopped making the white model.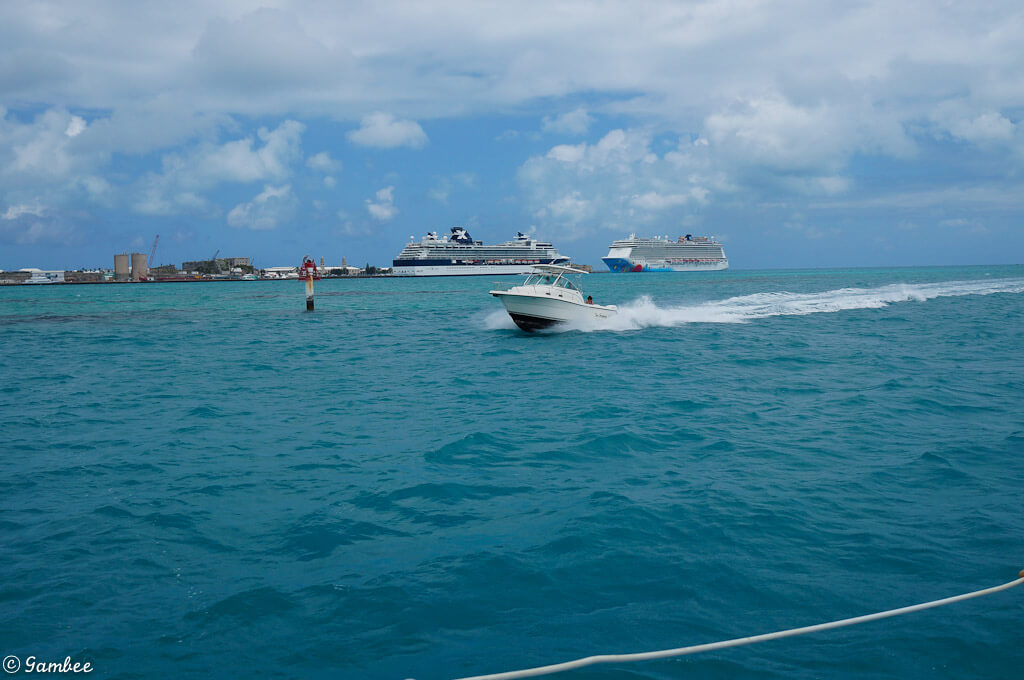 Norwegian Breakaway and Celebrity Summit at Kings Wharf Bermuda
And then we docked, most everyone gave them a little something. I was very glad to see that. After all she did a great job, and she was a total blast. I did not get to interact much with the captain, but he seemed like a really chill dude. I just loved the entire feel of this excursion. Although I have to admit that It would been much better if we stopped in two locations instead of just one.
Then we decided to go to the uptown grill for lunch, I really liked this place. I am not sure why it got such negative reviews from everyone I talked to. This place is perfect for me. It lacks the lines and congestion that the buffet has, and it offers some great burgers!
My mom's, she loved it!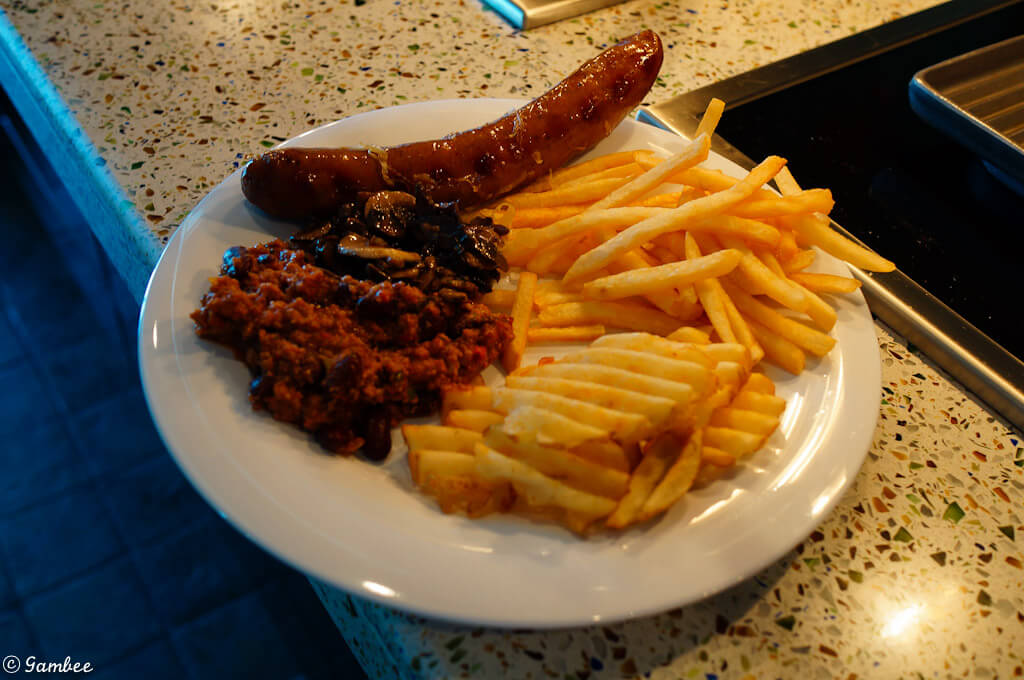 and mine.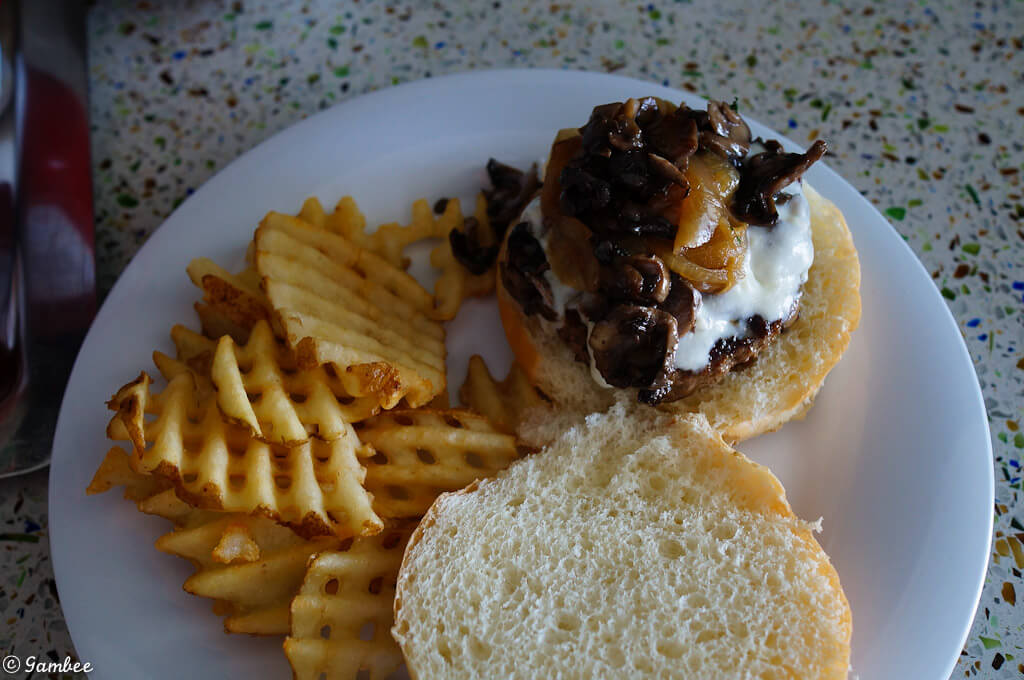 And our fantastic view! Kings Wharf Bermuda Pictures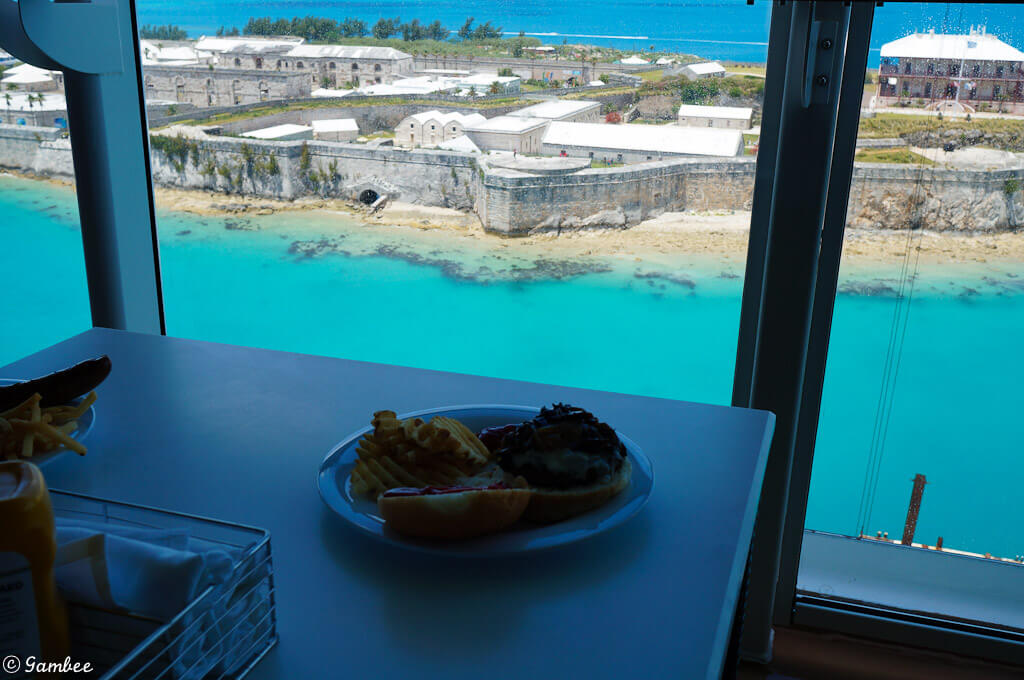 And there is the cat leaving in another excursion.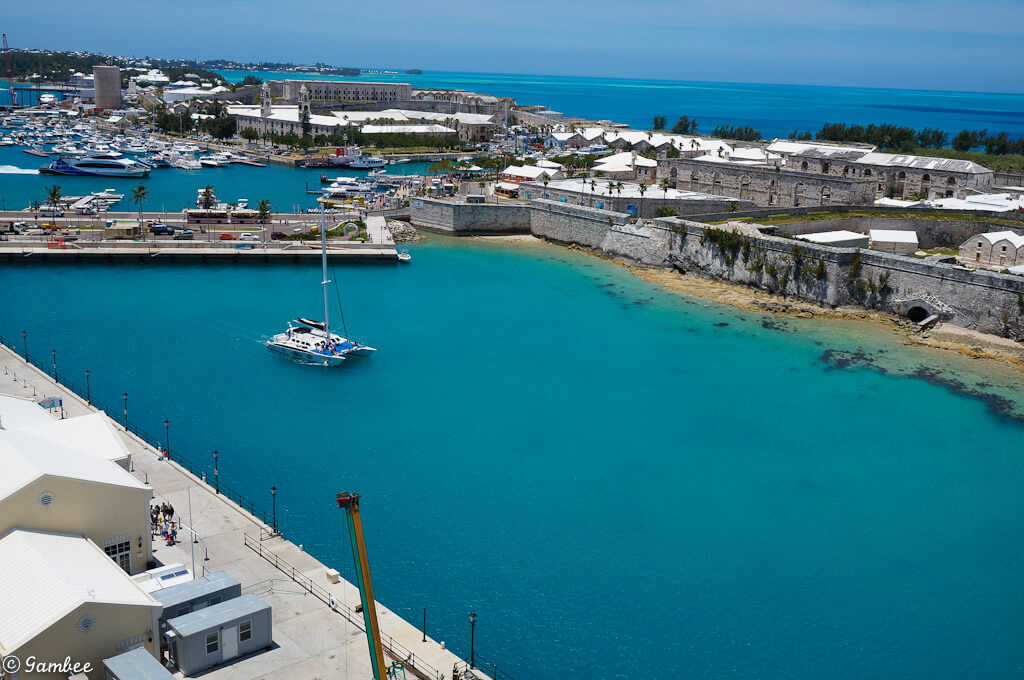 One of the things that I like the most about Breakaway was the space in-between the glass in the upper decks. It allows for some exposure of the ocean breeze, but without it becoming overwhelming.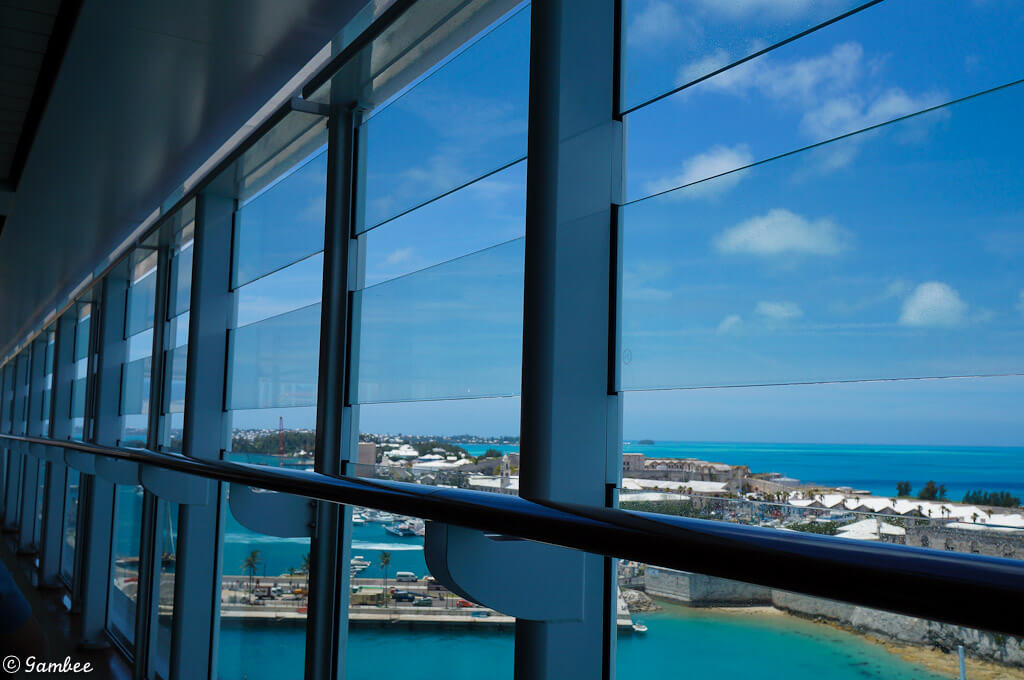 The place was getting a little action.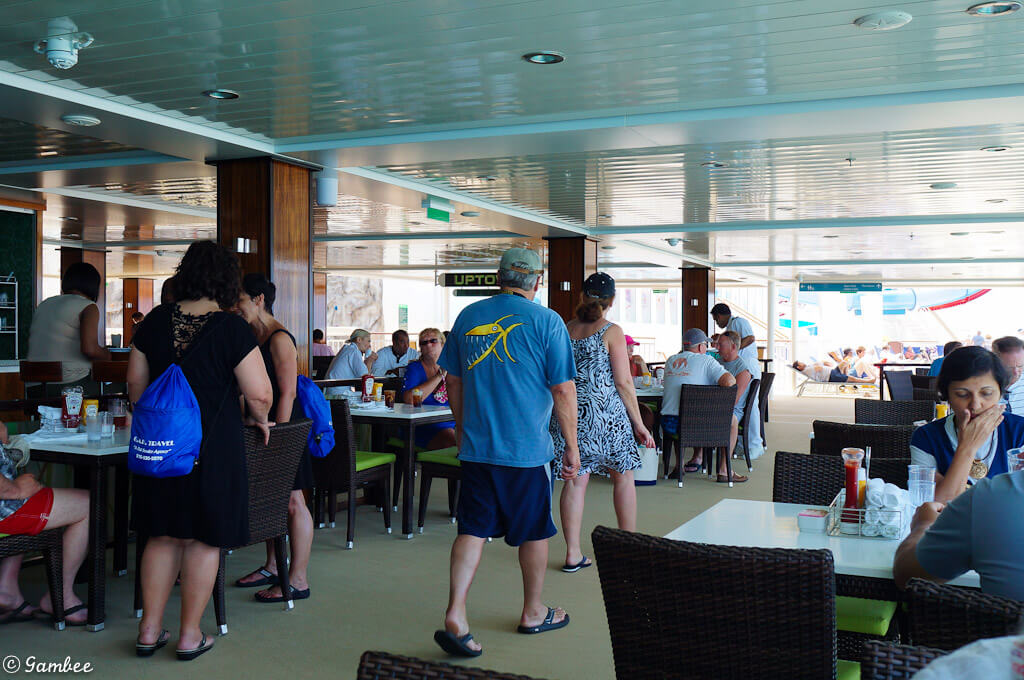 Some nice live music on the pool.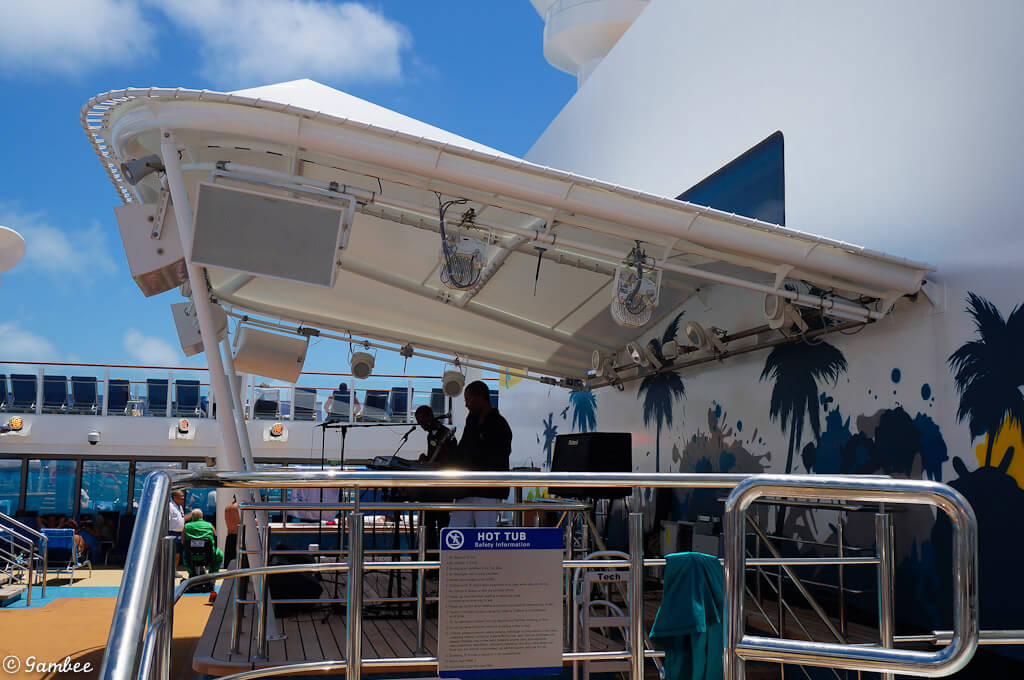 A short video of the DockYard.
While I waited for my mom to buy her little souvenir, I took some pictures of one of the stores there. They had some interesting items in there, I think was the busiest store.
Kings Wharf Bermuda
Love that sign
They have lazier lights reflecting on the floor. @ Kings Wharf Bermuda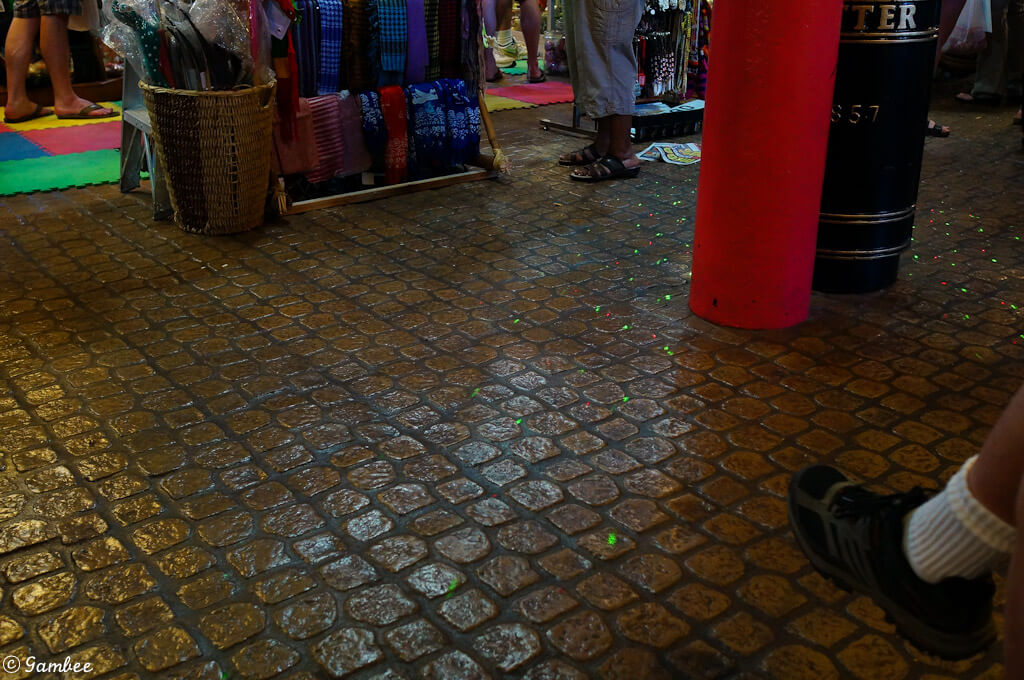 After she had purchased something we decided to go and check out the glass store and rum cake factory.
On the way there they have a moped rental place at Kings Wharf Bermuda.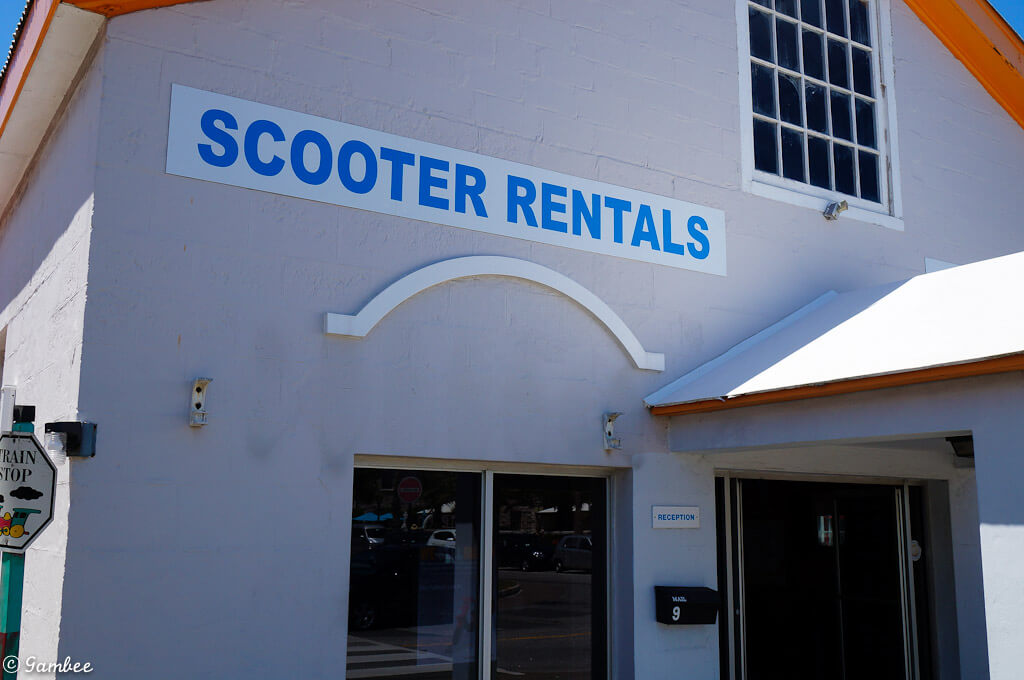 glassworks and  rum cake factory at Kings Wharf Bermuda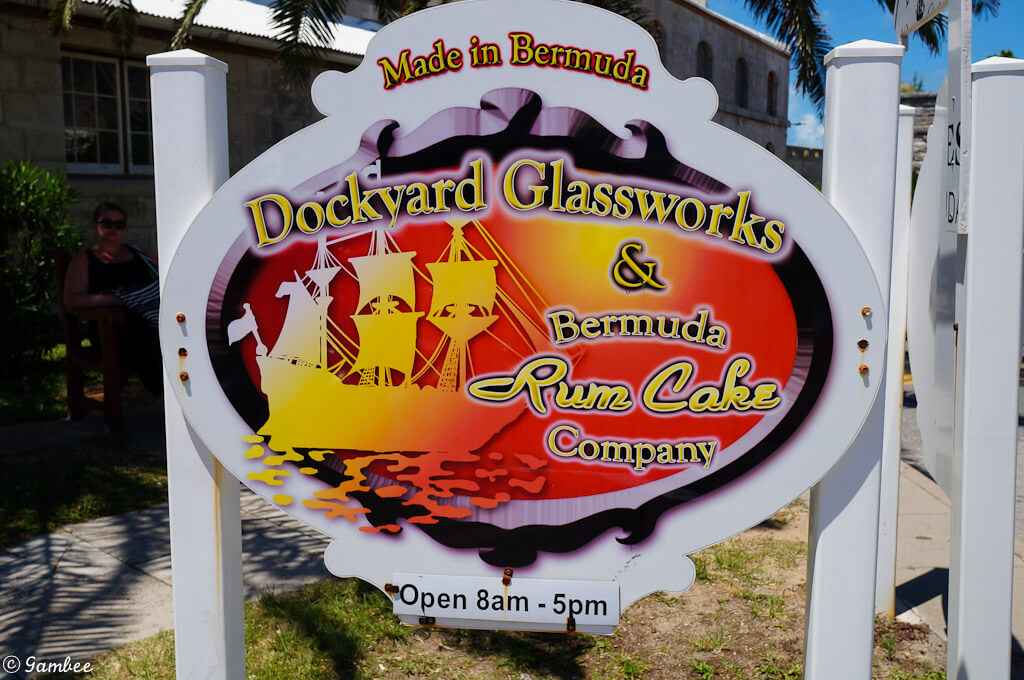 Kings Wharf Bermuda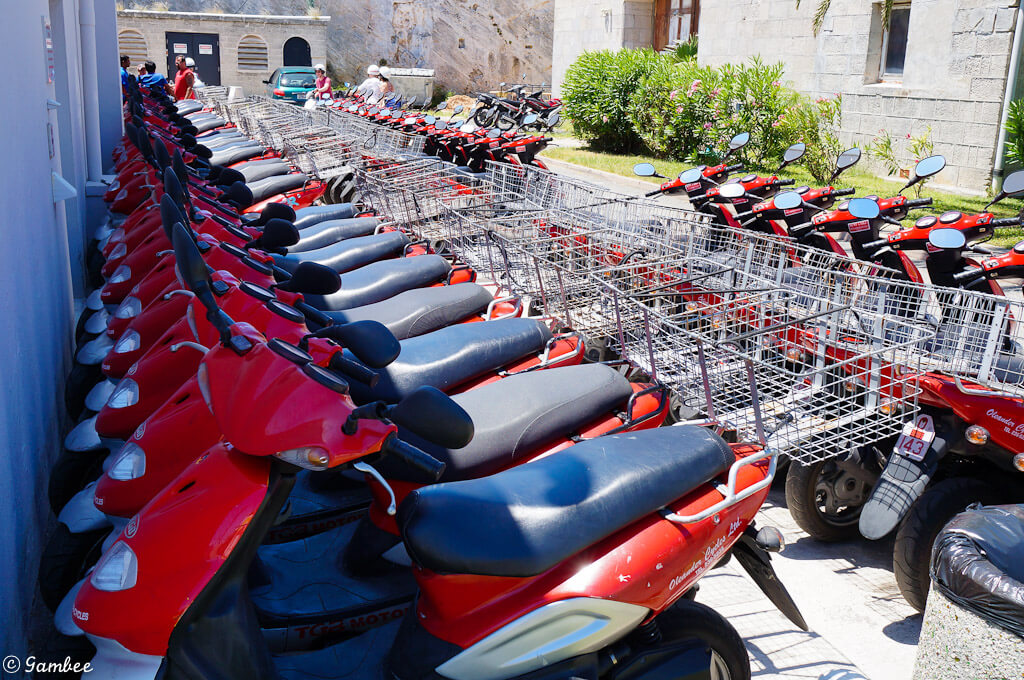 Kings Wharf Bermuda scooter rentals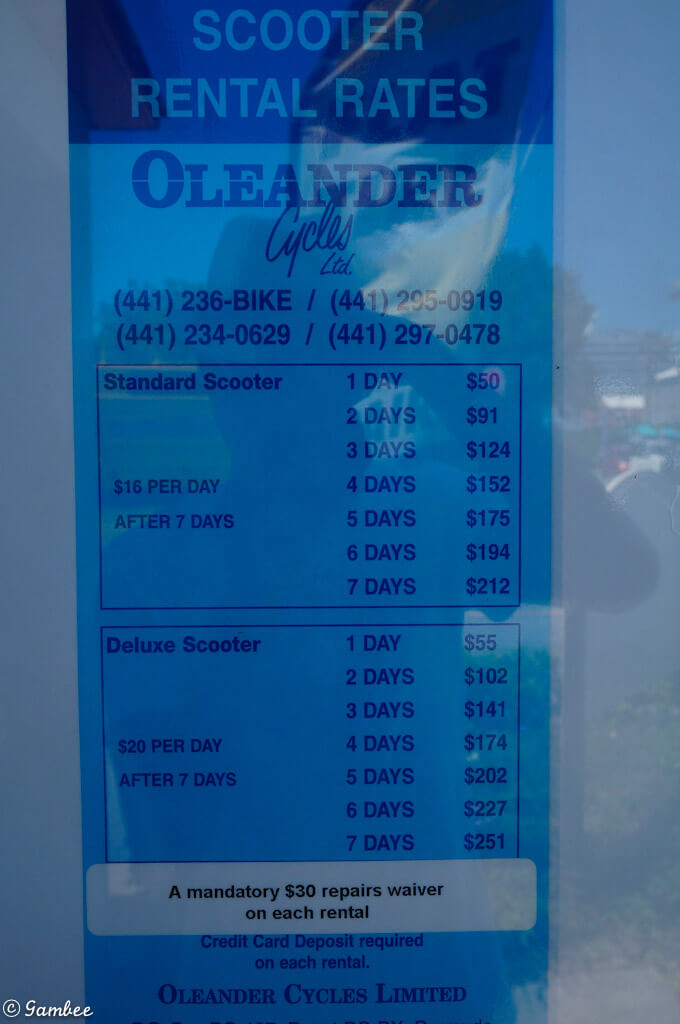 We finally made it there, and they were holding a little show at Kings Wharf Bermuda.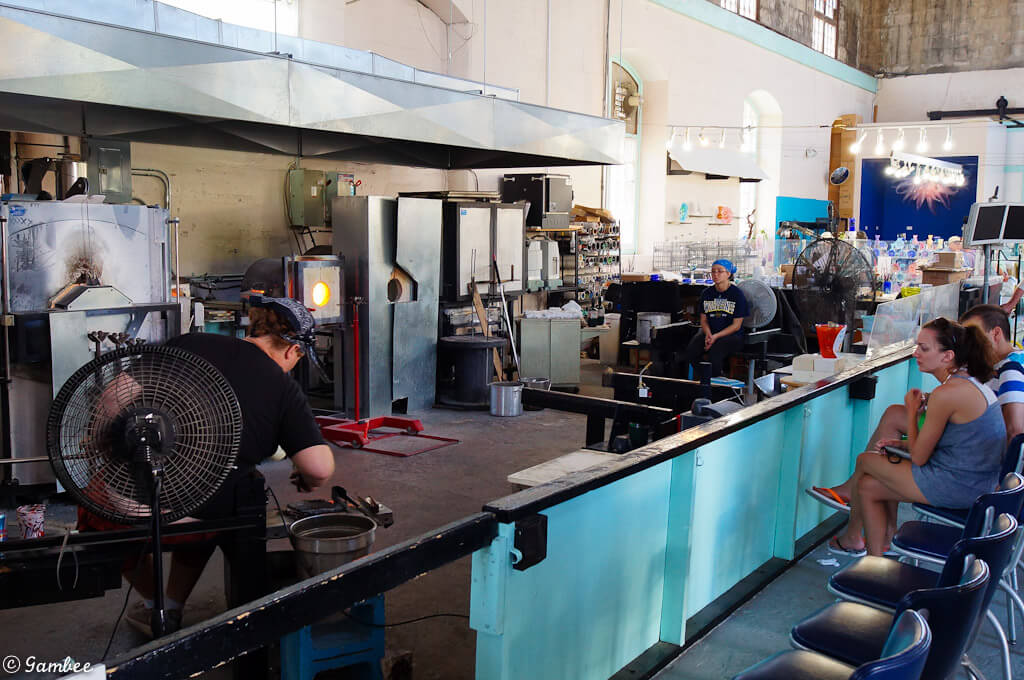 We headed towards the left that is where the rum factory is. I wanted to try a few of the rum cakes to possibly bring one home for my boyfriend. In all honesty I tried two of them, and they were not that good. I like the ones from the other islands much much better than this ones. But let it be said that the lady next to us said that the ones in Bermuda are so much better than all the other ones. Different folks, different strokes I guess.
I took a few pictures of the store.
Kings Wharf Bermuda rum factory.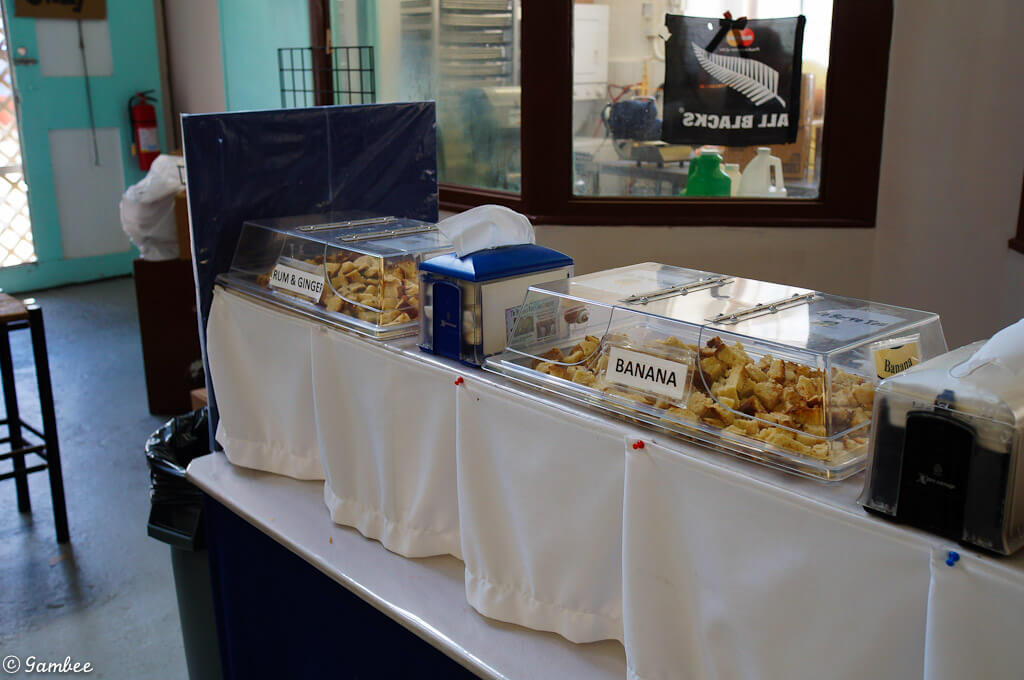 After we tried the cakes we headed to the other side of the warehouse to the glass store. The glass art was absolutely amazing, I was in love with just about half of the store. But I did not buy anything, everything was just so expensive! My mom wanted to buy some earrings, but the lines were so long that she just decided to leave. I tried to persuade her to just wait in line, but she decided otherwise.
More on Kings Wharf Bermuda on the pages to come 🙂