Chapter 2
We enjoyed our poolside drinks on the Celebrity Silhouette and mom did a few phone calls while we still had signal.
After finishing our drinks we keep on walking towards the front of the Celebrity Silhouette.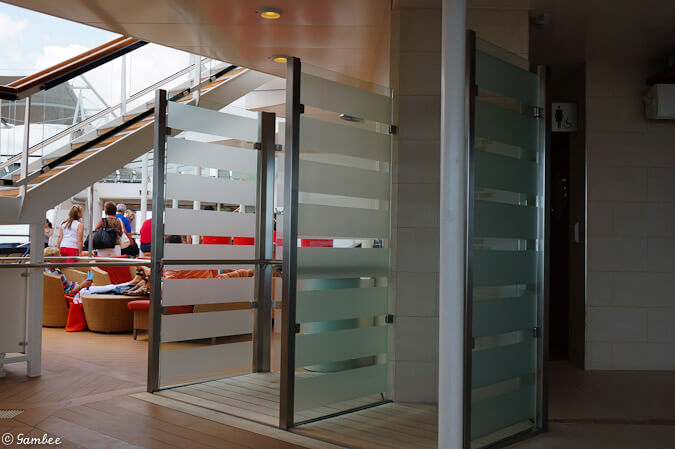 Then we entered the Celebrity Silhouette Solarium! OH MY MY MY, I had died and entered heaven. This place was magical, I had a lot of doubt about this area before boarding the ship. But once inside I knew that this was the place where I would spend most of my vacation. It is sooooo nice, the AC is kept at a perfect temperature and perfectly quiet with that light echo created by the high ceilings. It is hard to put into words, how magical this part of the ship is, add to that the beautiful water fall and you have a perfect place to relax and enjoy your vacation.
I was also wondering how only two Jacuzzis could be enough for this area and throughout the cruise I found out that it was just perfect. Granted more would make it better, but by no means we missed any Jacuzzis time due to them being too crowded. The Celebrity Silhouette solarium pool is fresh water and it is kept at a very nice temperature, I rarely make use of pools, and in this trip I actually made use of pool a couple of times, it was that nice.
It was definitely a different solarium than the one I used to, but being different by no means it is bad. If anything it could be better in its own special way.
And here is a short video of the solarium, by playing it you get a good feeling of how it feels to be in there. Give it a try you will be pleasantly surprised! 
The Celebrity Silhouette Spa
After you cross the solarium you end up in the Spa, we did a quick tour.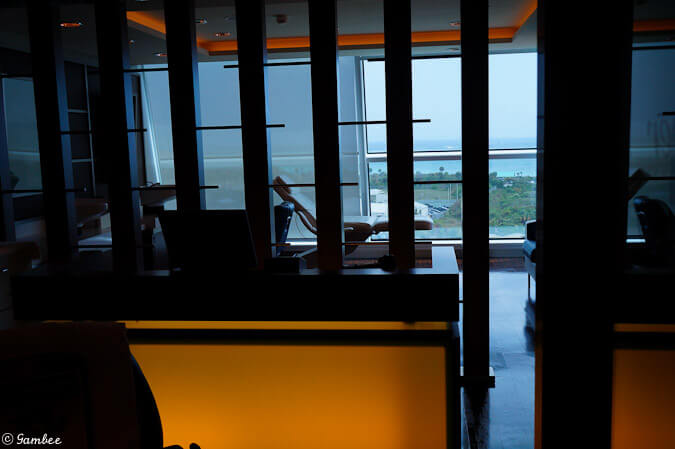 celebrity silhouette persian garden
They offer the Celebrity Silhouette Persian gardens for non Aqua people and I could be wrong here, but I think she said somewhere around $140 for the week. I thought it was a big much considering that did not have some kind of hydrotherapy pool. I might have considered if they had a pool, but good thing I didn't because the Celebrity Silhouette Solarium was all I needed 
.
That is about it for the spa and Celebrity Silhouette fitness center, they were promoting all these deal and such, but I was busy gathering material and taking pictures that I did not have time to make notes, sorry…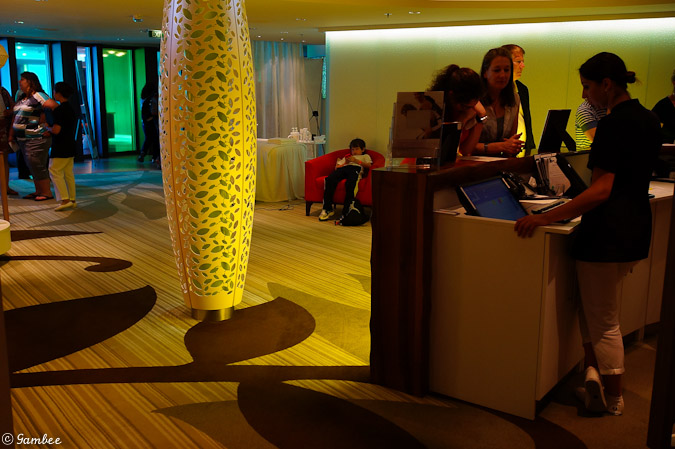 The Celebrity Silhouette Kids Club Fun Factory
Ok lets see, the Fun factory. Well Gambee has no use for the fun factory and to be honest I rather be as far as I can from here, lol. But it came to my attention that my reviews have a wide range of readers and that includes families with children that could use the information. So mom and I made a quick stop there to see what it was all about.
Aside from the obvious in the pictures I will tell you what some other cruisers shared with me during our voyage. You will noticed that the Celebrity Silhouette kids area in the ship is relatively small, but that is apparently part of the design with X ships. The kids program is designed so that the kids are not always in there, a lot of the activities are scattered around the ship and promotes them to go out. I wish I remember who told me this, but she told me that her kids like to be out and about much better. I could totally understand why, I could not imagine being stuck in a room while in such an amazing ship. But I guess different lines have different ways of doing things, I am sure they are successful in their own way.
Our sailing was during spring break so we had more children than the usual amount on the Celebrity Silhouette, that said I think the ship did a great job at keeping them distributed. I never encountered a situation where I was terribly affected by lots of kids (other than my stateroom neighbors). There are always places to relax and enjoy a quiet afternoon if that is what you like.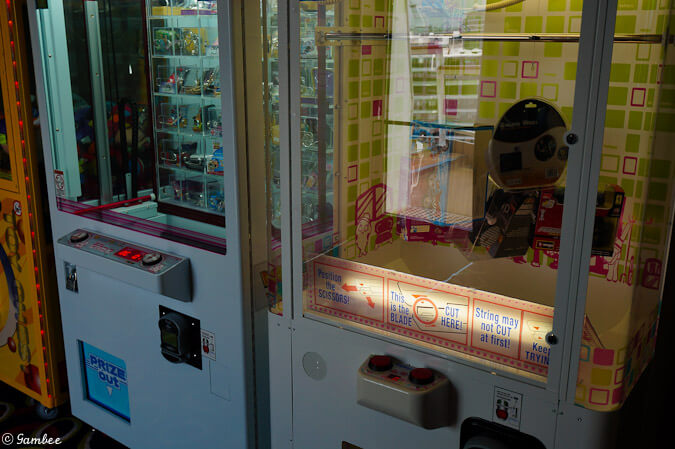 Celebrity Silhouette Arcade
Just outside the arcade is this path
This is the room for the Celebrity Silhouette older kids I think 12-17, but cant recall.
And here is the room for the younger children.
My mom made a comment of how plain the walls were, this area was really lacking some decorations and kids like stuff in the walls. Maybe this is something they can improve upon.
That's about it for the Celebrity Silhouette kids zone, not much more I can comment on it this is as close as I got to that area for the entire cruise. I have to say that most kids seemed to be having a great time aboard the ship.
More on the Celebrity Silhouette on the next page 🙂