Chapter 3
At around 1:30 our Celebrity Silhouette rooms opened up, I had my heavy carryon and I wanted to unload it really badly. When we entered the room it seemed just about average size, with maybe little storage than I was used to. But overall a good room, I was also very happy with the location. Everything I had predicted was right there, almost perfect view downward and perfect view to the bridge.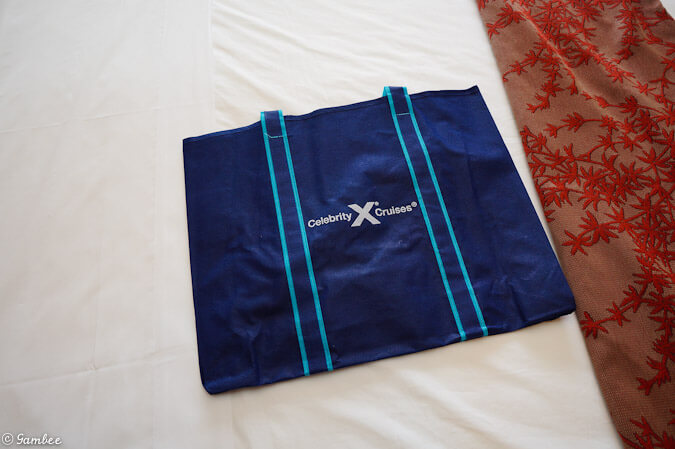 Then I went to use the bathroom and I saw this little guy waiting in the counter.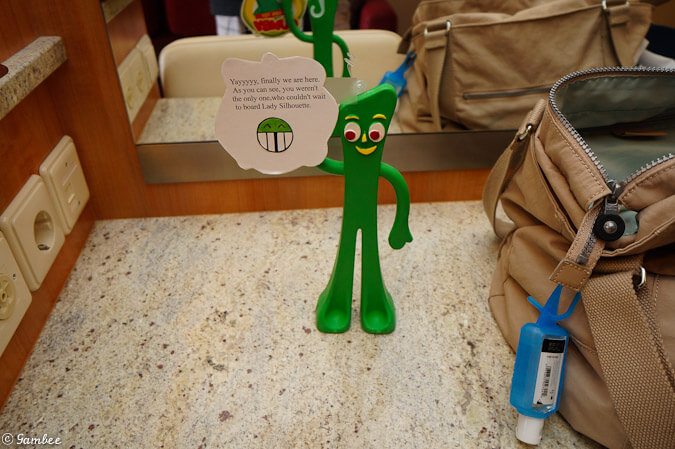 For a quick second I thought it was the cruise line, then I said wait a minute. They have no idea who I am, it was mom! =). I used to love gumby as a kid, I guess it was her idea that I would start taking pictures of gumby all over the Celebrity Silhouette. But that was not my style, I think I got a total of the 3 pictures and back to the room he went. He was just too big to carry around, and I had enough with the camera equipment already.
None the less it was a very nice gesture and one that got a big smile on my face, thank you mom! =)
I was eager to try out some of my new photo equipment, so I went to the Celebrity Silhouette balcony and tried out the gorilla pod that I bought and the new underwater camera. I was very impressed of how nice they worked together, it was going to be the beginning of a beautiful relationship between us.
Here is a short video from the view of our room that day.
While I played with my cameras my mom did some unpacking.
After a little time in the room and me having enough with our loud neighbors, we decided to go hit a bar. The idea was to hit the Celebrity Silhouette molecular bar for the first time.
I took this pictures on the way there.
Celebrity Silhouette elevator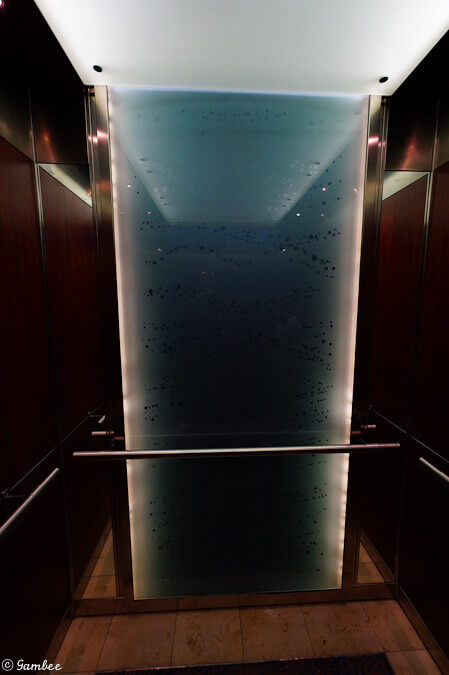 Celebrity Silhouette theater
Quick stop at the Celebrity Silhouette promenade outside I wanted to spot out my sail away spot. And are you guys in for a great sail away, this was the best place for the best sail away EVER!!!!!!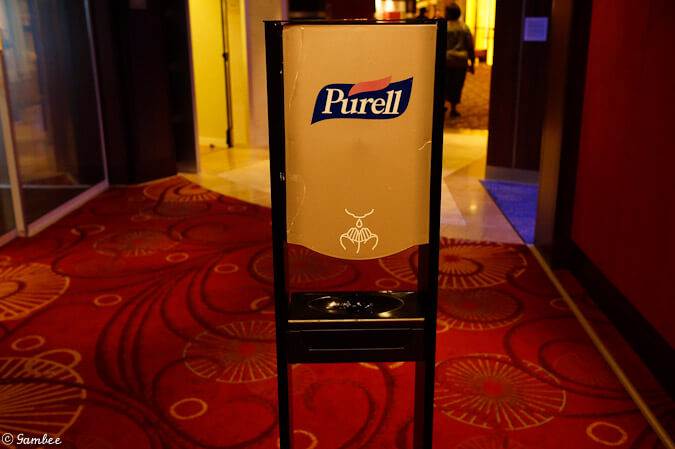 Here are some of the Celebrity Silhouette duty free stores (shops).
And here is molecular, unfortunately they did not open until 5pm so we just headed to the martini bar (my favorite bar)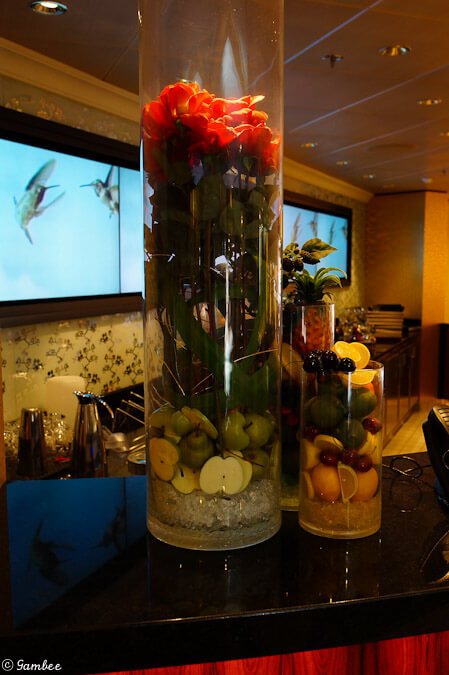 So we kept on walking towards the Celebrity Silhouette martini bar and walked through here. I will talk about these two venues later on when I get to try them. =)
How can you not love this picture, I mean really? Just look at it in detail, so many stories, so many questions, LOVE IT!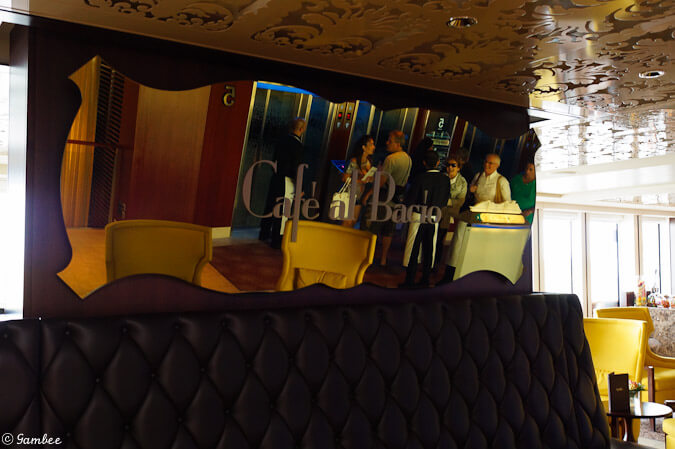 And here is the Celebrity Silhouette martini bar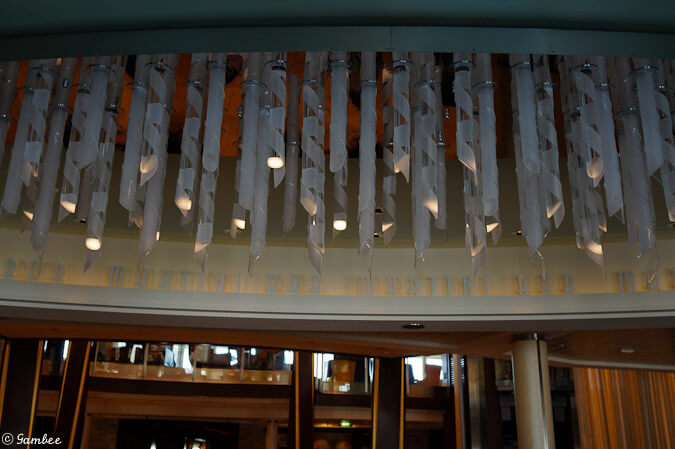 This bar is so much fun! I think this bar is one huge selling point for me, I simply love it. I got a bunch of wonderful pictures that I will post as the review goes by.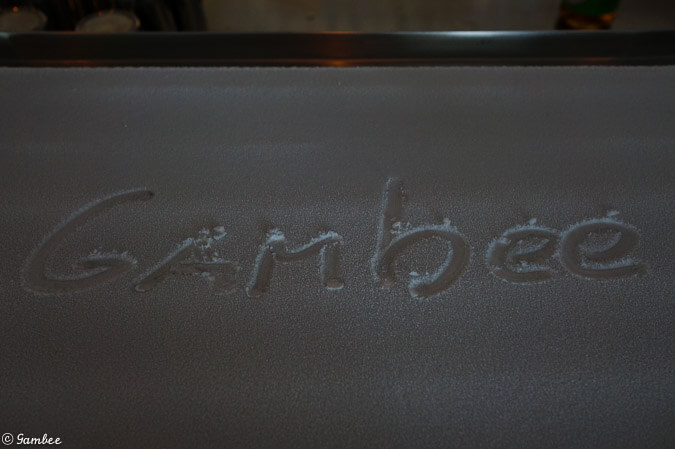 Celebrity Silhouette Almond Joy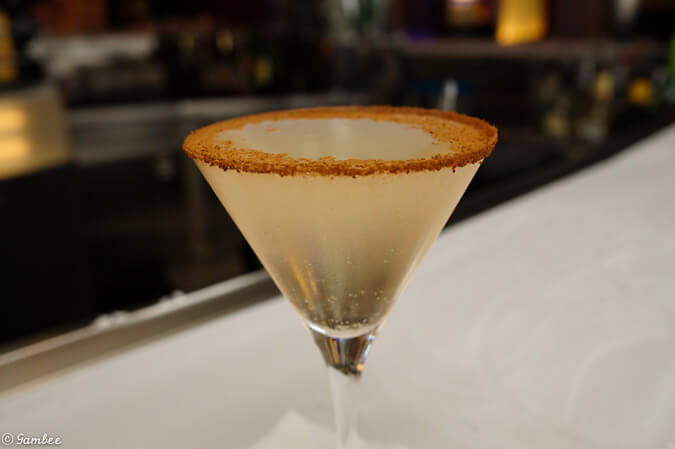 20 year martini without the foam (they did not have it) It was FANTASTIC!!!!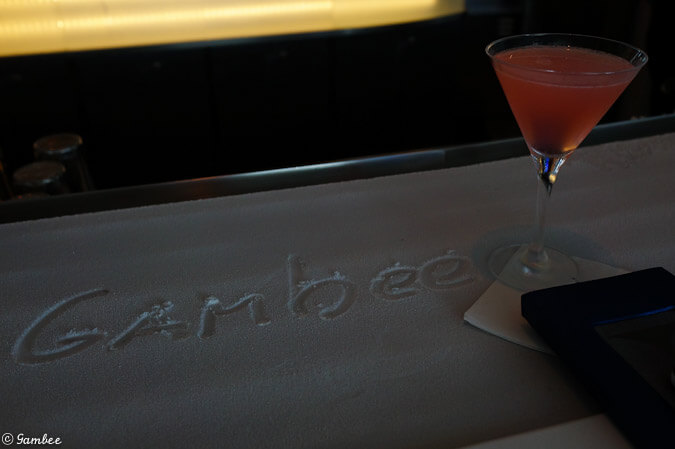 The ice is so much fun, but be careful your glass will get stuck to it if you do not place it on the napkin.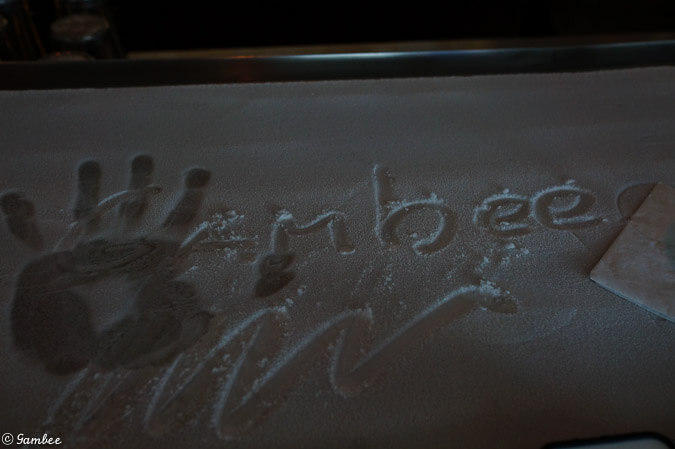 LOVE! LOVE! LOVE! The bartenders there!
Mom spilled her first of many drinks! After you spill a drink on the counter top it takes a lot of time for the liquor to dissipate, before the ice forms again. it remains wet like that for sometime. Straw anyone, that is alcohol abuse!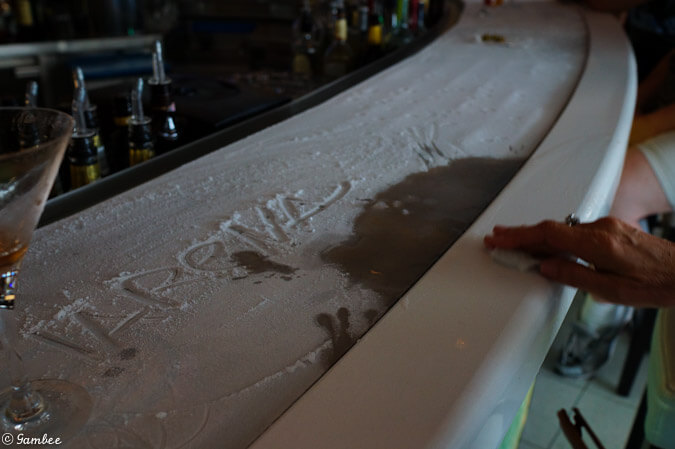 We replaced my moms drink with a banana split, this drink my friends IS BEYOND UNBELIEVABLE!!!!!!! my mom hates bananas and loved this drink. Some of you know that I mostly drink long islands and Dirty martinis, but this drink is just amazing. We ordered it several times during the cruise.
How incredible that does look?!?!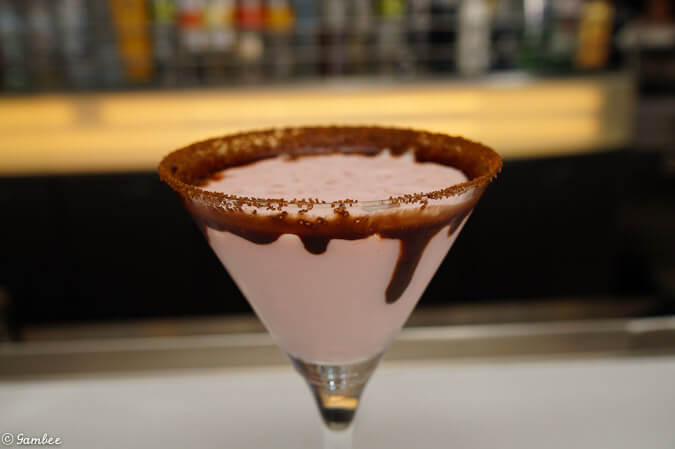 And guess what????
My mom spilled that one too, this time all over her pants and my shoes. Thank God for the drink package! I felt really bad for the bartenders. It is a good thing that tip extra with every drink that I order, I usually gave them $1 per drink or order, depending on attention and entertainment factor. But I always tipped extra. There was a big debate saying that it was cheesy to carry $1 bills and giving them like that, but honestly I don't care. These guys work hard, and I think they are getting screwed with this 1,2,3 promotion, so I do what I can to help them out. I have been also know for over tipping at the Celebrity Silhouette specialty restaurants.
Anyway here is where the banana split rested 
. That was it, it was time to cut off my mom, NO MORE DRINKS! LOL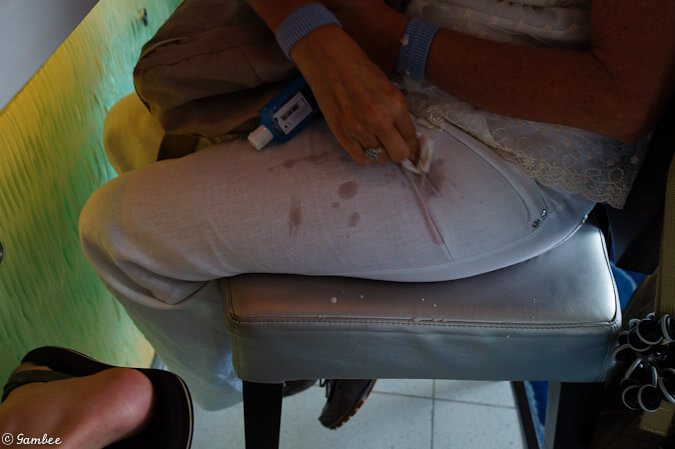 Then we headed up to the room to get ready for the Celebrity Silhouette Muster drill.
going up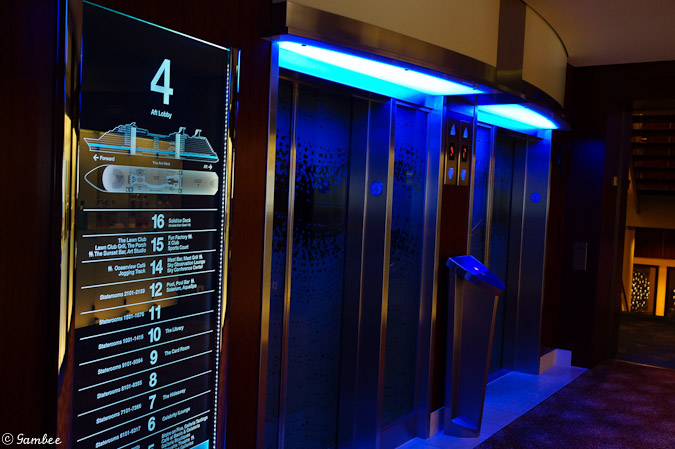 Back in the room,
Mom did this to prevent us from catching something, but as you can imagine that did not last long. I took the remote out of the bag by night fall. She had the right idea, it was just slightly annoying =)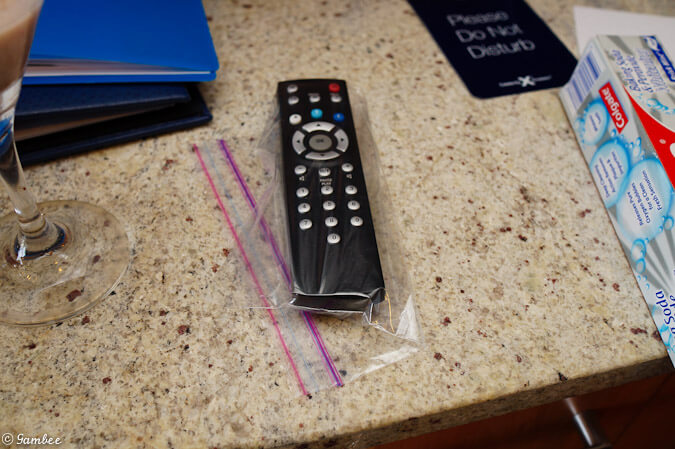 What was left of the banana split.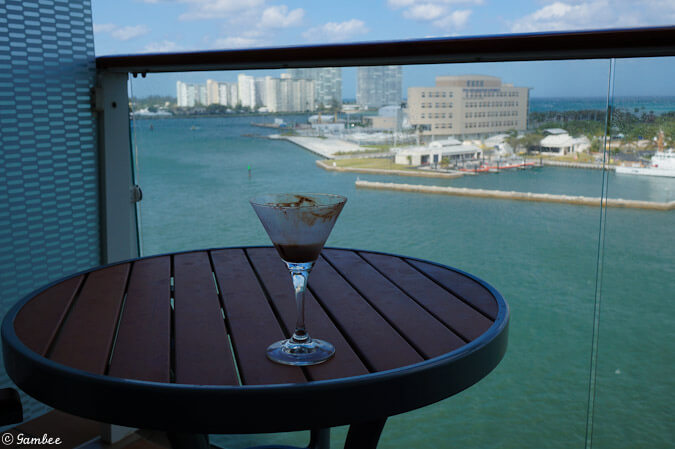 Our bags were waiting outside of the room already, so mom changed herself really quick so we could head down for the drill.
Our spot for the drill was on the theater, a great place to be if an emergency occurs 
, I thought. But what could I do I was assigned there.
The Celebrity Silhouette drill is the longest that I have been in, I think a little under 20 minutes, pretty boring as they play a bunch of stuff in different languages. Not to mention that half of the people were taking a nap, I kid you not!
More on the Celebrity Silhouette on the Next page 🙂