Chapter 12
Then it was time for another drink, so since I was right there by the Celebrity Silhouette Molecular I decided to stop by and try another drink.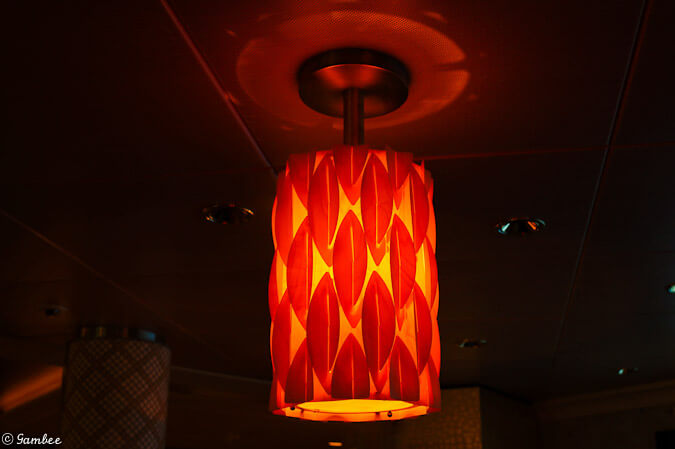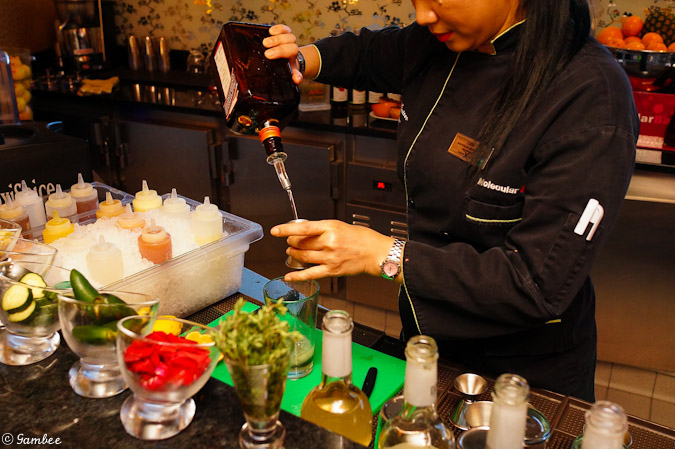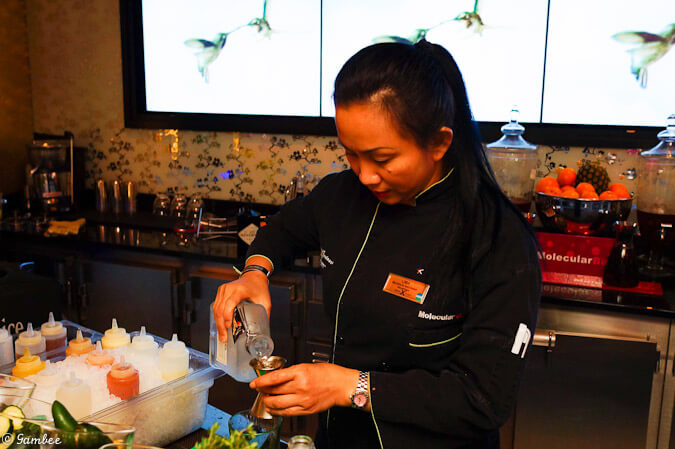 I got the violet hummingbird, this drink was not my cup of tea. They add bitters to it and I am not a fan of bitter.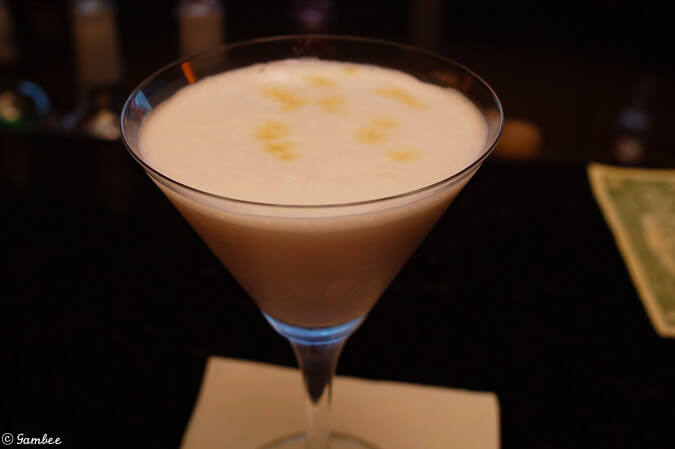 I sat there and had a chat with a few folks, I am not really sure who it was as I failed to take notes of that. But I had fun relaxing and talking.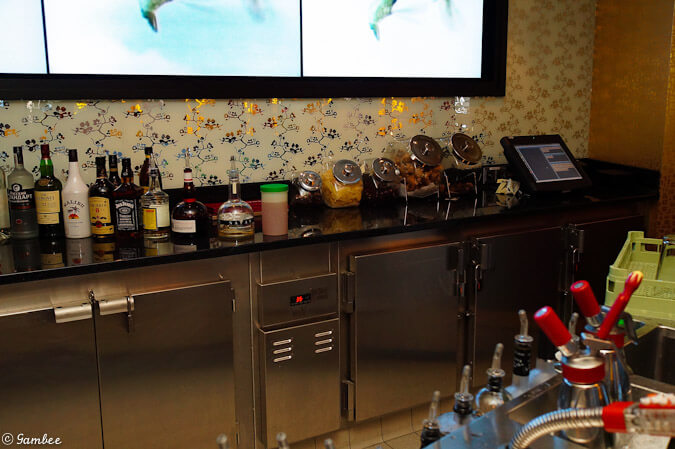 After I had finished my drink I asked her if she could make me a South of the Rio (not in the menu). She said she could make it and did for me. This drink is very very good and really spicy, I enjoyed it very much.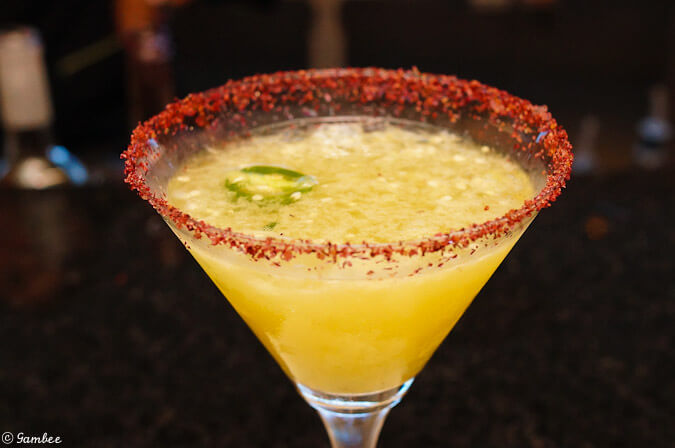 By the way at some point I asked if she could make me a choco berry, but she said she could not. I don't think she had all the ingredients to make it.
After that I headed towards our meeting spot and mom was just getting out of the mass, she told me that the priest also a jesuit like the new Pope.
Then we made a quick stop and bought another keychain that my mom wanted. This one was a little bit cheaper, I think somewhere around $7, but not sure. The funny thing is that she is not even using it now.
We then headed up to the Celebrity Silhouette molecular again for a couple of drinks.
Hawaiian Lava, it was ok, maybe a bit sour.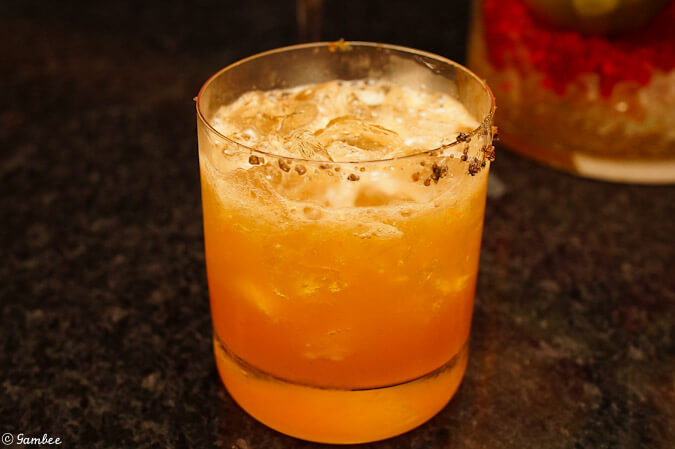 Mom got coming up roses, it is her favorite.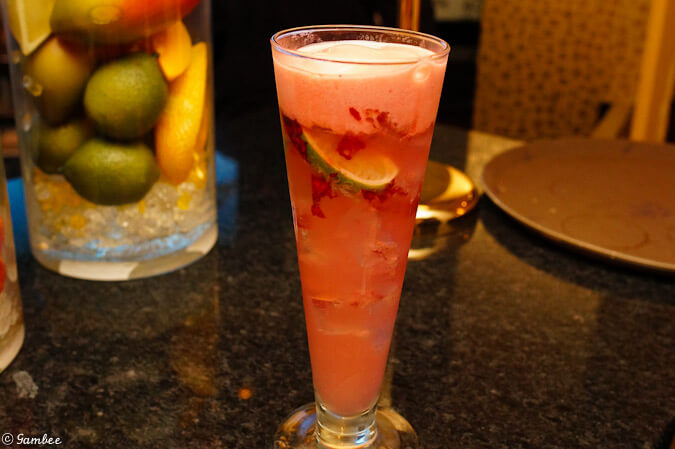 We did not stay long there, instead we decided to grab our drinks and head outside for some fresh air and to see the waves. The cruise had some rocking, it was a fun movement and I was enjoying it very much. My mom was having a bit of a hard time walking.
Celebrity Silhouette Ashtray
In this video I attempt to show the ship rocking. If you focus your sight by that lamp sticking out of the ship and fix the horizon you can see what I am talking about. It was nothing bad, just some light movement.
Since we were getting a little hungry we started walking to the MDR for what would turnout to be another fantastic meal.
Once we got there we asked for a window table and one was given to us =), mom was very happy about it and so was I.
View from our Celebrity Silhouette main dinning room table. The one thing I absolutely hated about the MDR is how close the tables are to each other.
Mom got tomato soup, which she liked.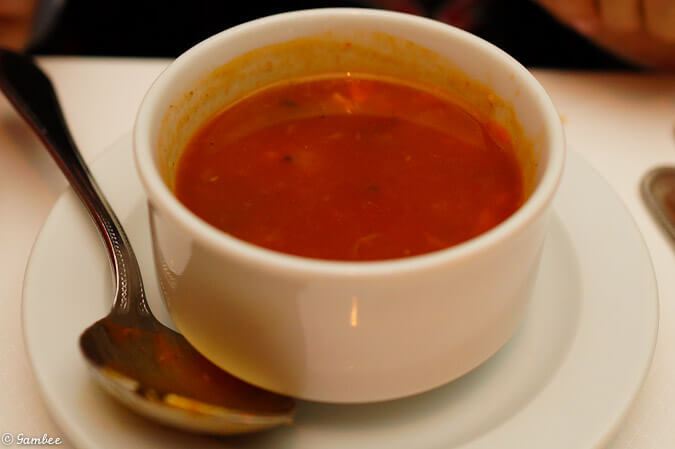 I got seared tuna, also very good. It was served with seaweed.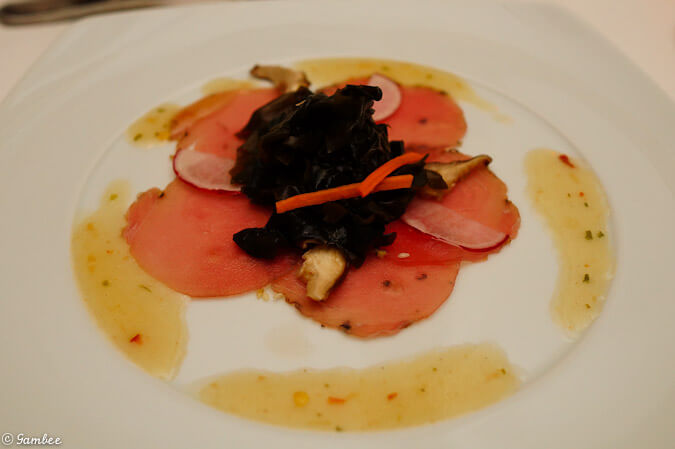 My veal chop, very tasty!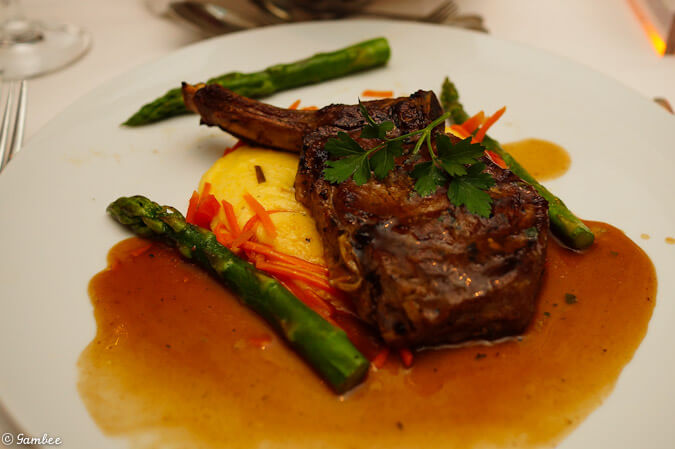 And my moms trout was fantastic, the highlight of the dinner.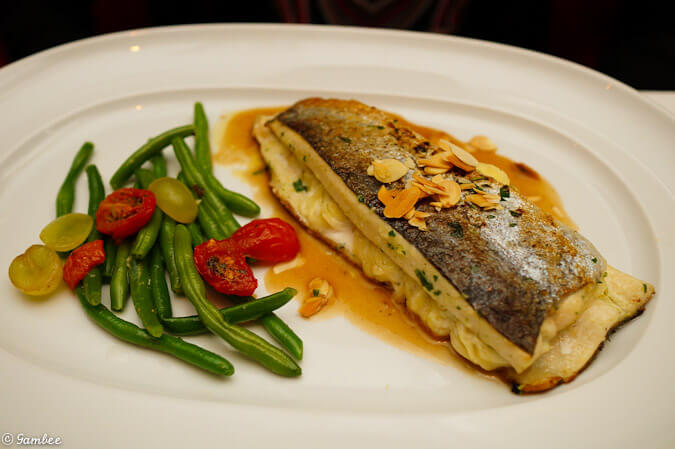 Crepe was good, but had nothing on the other dessert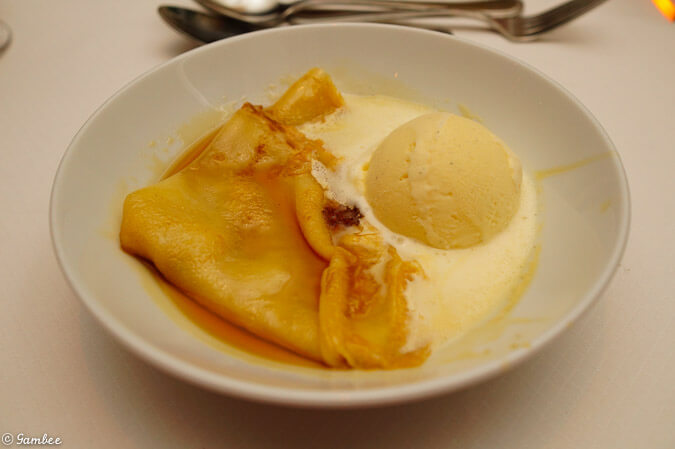 And warm lava cake is just AMAZING!!!! GET IT!!!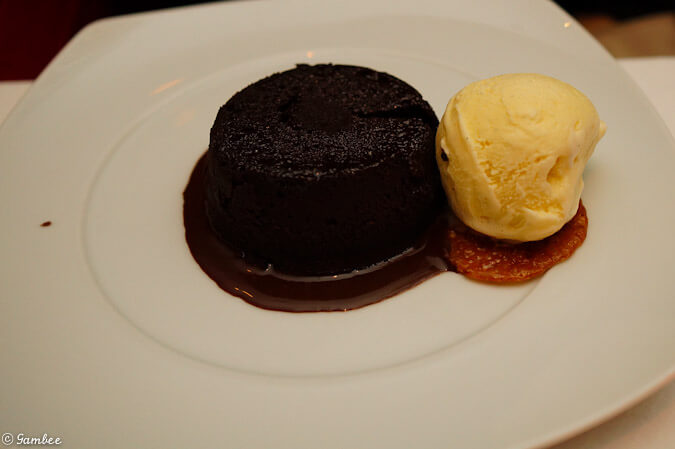 The service that night was outstanding, everything came out very promptly and hot (except my tuna 
).
We then decided to go to the lawn concert, but due to the weather it was cancelled. While I was there I took some videos trying to show the windy and movement factor of the ship and how windy it was. But once again videos are not my forte…
This one is of the pool in the solarium of the Celebrity Silhouette.
Pools outside
And finally in the Celebrity Silhouette lawn club, you could not imagine how windy it was. My mom could not even make her way up there, it was pretty bad. We really wanted to enjoy the concert, too bad the weather did not cooperated.
We then took a stroll around the Celebrity Silhouette and got some pictures of Bistro on Five.
We never got around to eating in the Celebrity Silhouette Bistro on Five, everything looked pretty good, but I guess we never found the time. I think I need to start doing Back to Back cruise to get to experience everything 
.
Then I stopped at the Celebrity Silhouette Caffe Al Bacio to get some expresso.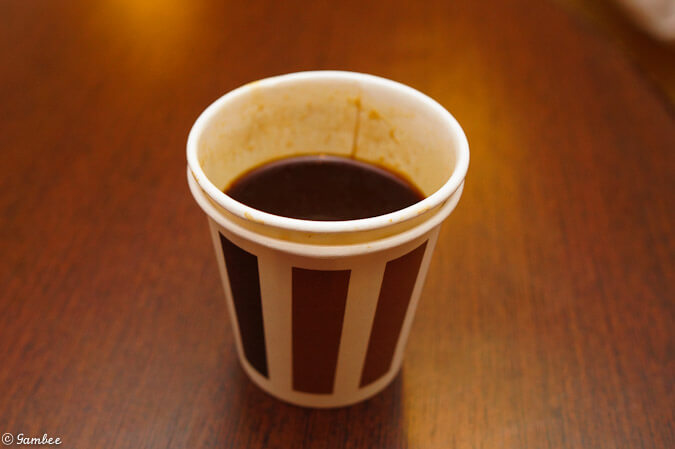 Do you guys want to know where the expresso ended?
Yup, in my brand new WHITE pants!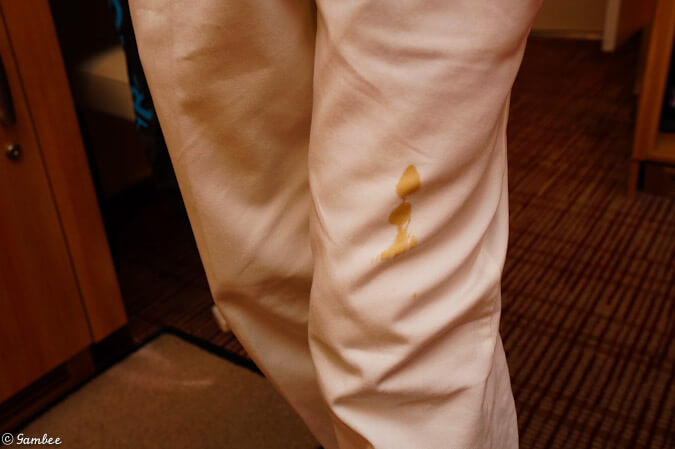 It all happened because I was trying to take a picture of something (can't recall what) and then the disaster happened. Most of the stain is out, and mom is attempting to get the rest of it out thanks to some very helpful CC members. Thank you 

I wanted to see what kind of sushi they offered on the Celebrity Silhouette so we headed up to the buffet. Overall the sushi is limited but is all pretty good, I just wished that the rice was not so sweet.
I had a little plate of sushi. Some eel, crab, shrimp and spicy tuna roll.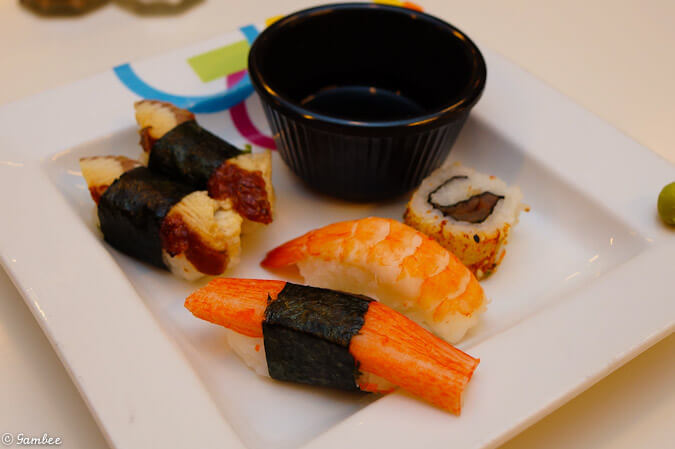 Then we headed back to molecular to get some refills 
Avocado Mezcal, to put in simple words. It is just a frozen margarita. It was ok I guess.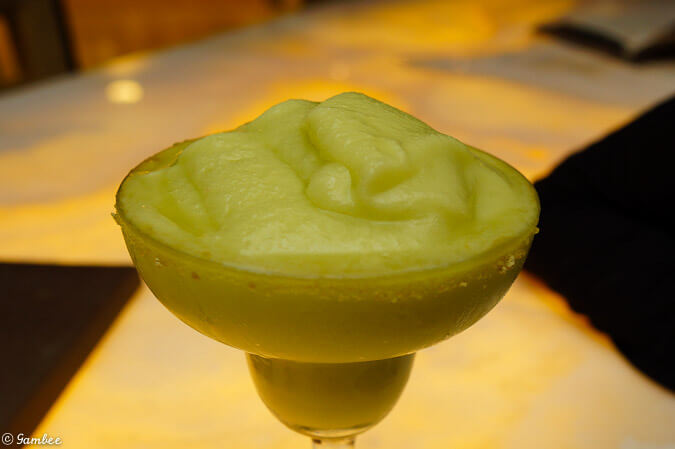 Tanned Russian. It was good, but not a favorite. Lots of creamy lemony taste with coconut.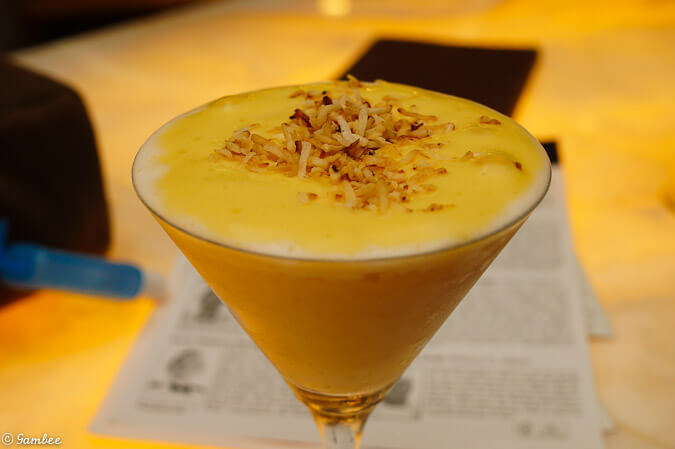 We grabbed our drink and went upstairs to our room, it had been a long day, and we were both in need of some rest.
On the way up they had a game show in celebrity central going on, something like jeopardy.
When we got to our Celebrity Silhouette room we noticed two desserts waiting for us, they were from Tuscan Grill from the night before. I guess maybe they forgot, but at least they tried to redeem themselves.
Tiramisu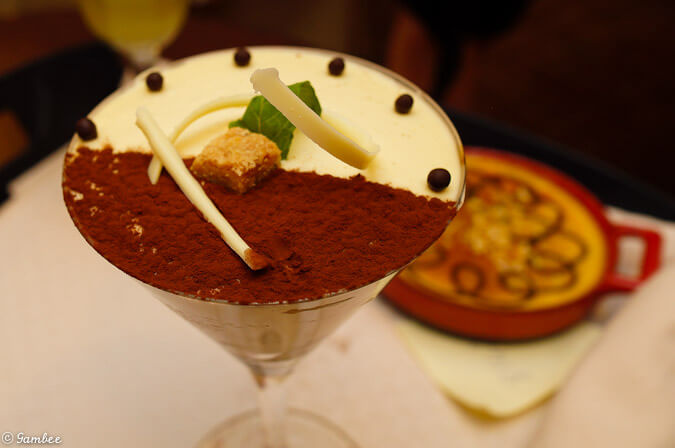 Creme Brule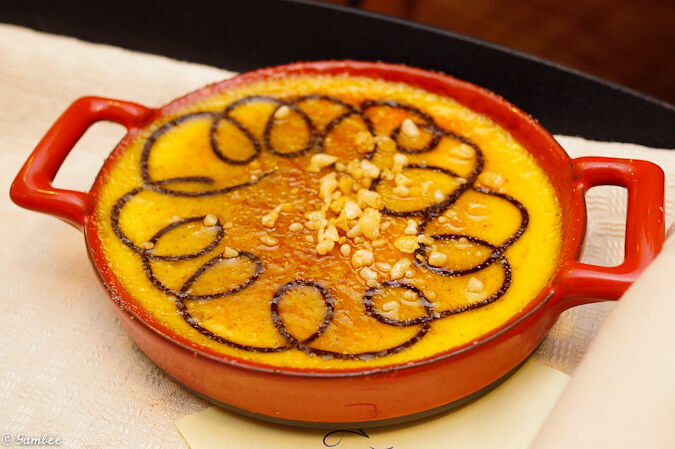 I was pretty full by then, I had a tinny bite from each, and that was it. I was not impressed at all…
Please note the wind speed.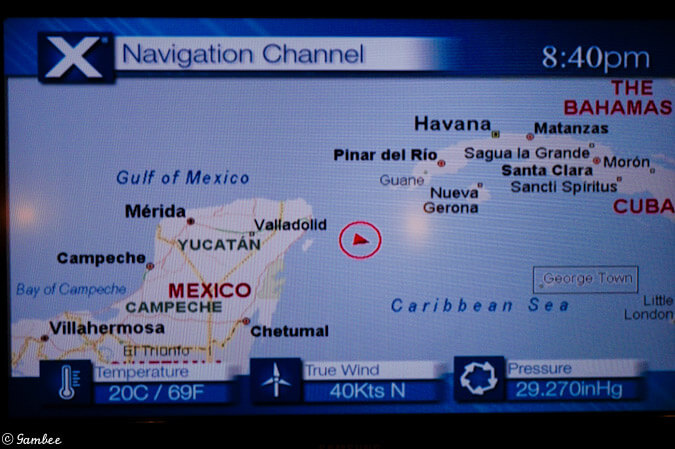 So do you remember how I said before that I did not sleep very well the two prior nights because of the lack of noise. Well I had the very bright idea 
 to open the door slightly and that my friends did the trick. I slept like a baby that night 
We actually went to bed pretty early that night, I think it was around 9:00pm. I went to bed watching one of my favorite tv shows "The Office" =)
Day 3, Ending.
More on the Celebrity Silhouette on the next page,