Chapter 15, continues on more on the Celebrity Silhouette Spa and Gym.
We then crossed the street and got into a little bus again, the driver was hilarious we loved her. We had to do a few stops on the way back and also drop off some folks in Hell.
It was so funny because the driver told them that there was nothing Hell, and they still wanted to stay there for about 1 hour. She then told them that was to long to be in Hell, lol.
By the way,the reason it is called Hell town is because of some rock formations in there, but there is honestly nothing here but a very small rock formation, a souvenir shop and a gas station.
And there you have it HELL.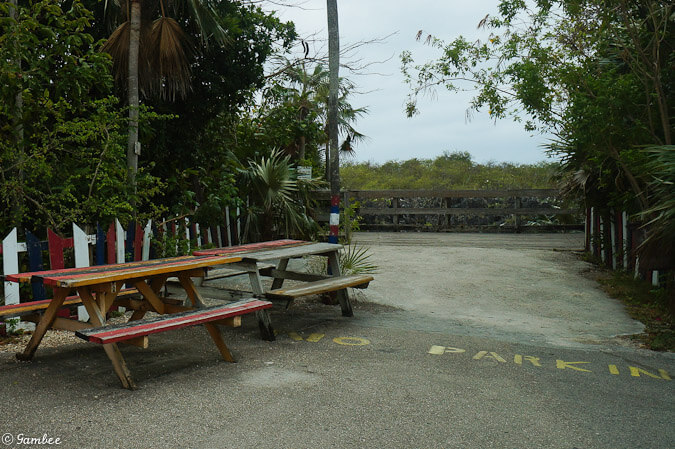 Then we had to do a quick stop for gas, she was running low. The cost of gas is $7.22 for regular 
, island living is mad expensive!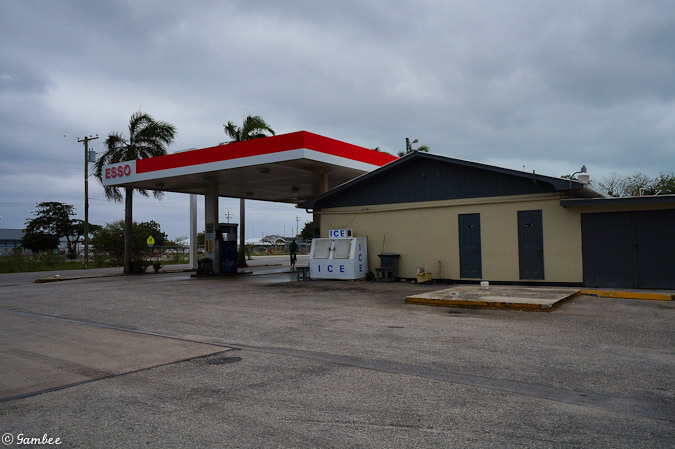 The drive back was actually faster and she dropped us off by downtown again. We started walking towards the bus meeting spot as we were hungry and wanted to head back to the Celebrity Silhouette to eat.
At some point my mom stopped and purchased a shirt for herself, I forgot to get a picture of it.
We had fun in Grand Cayman, but I know it would of been 10X better had we going with good weather and our original plans. I can't wait to get to sail, maybe in Bermuda =)
Back at Spots bay it was a little less crowded, and we were on a tender in a matter of seconds.
I really like this picture of the Celebrity Silhouette.
The tender about to dock on the Celebrity Silhouette platform.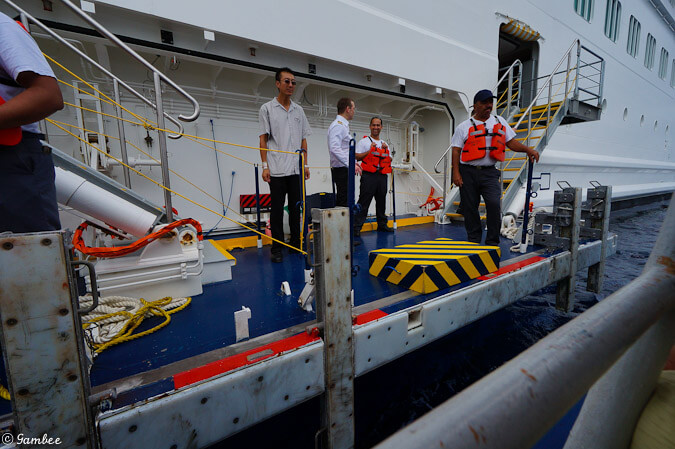 Back inside the ship.
The Celebrity Silhouette Hideaway.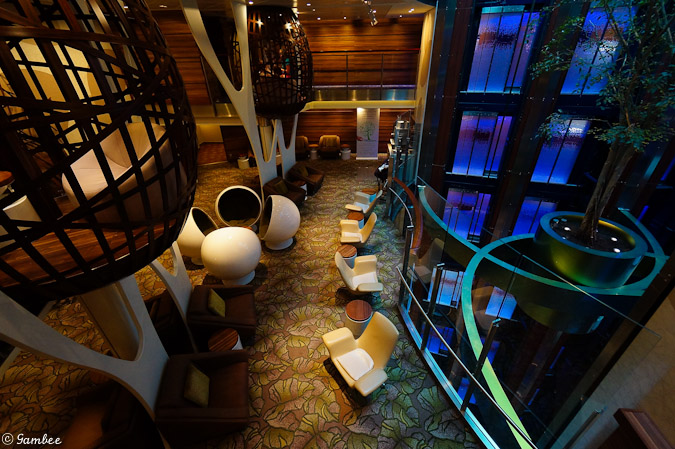 These are a lot of fun.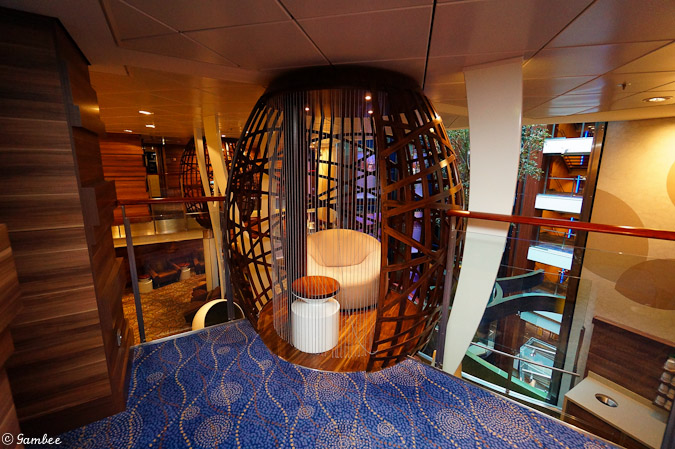 I love this video with the fisheye, this is walking from our room to the buffet. If you have time you should watch it.
It was really hard to not eat cheese that day, they had some great item with cheese that day. I was starting to really regret loosing the lactose pills.
I loved the taco bar!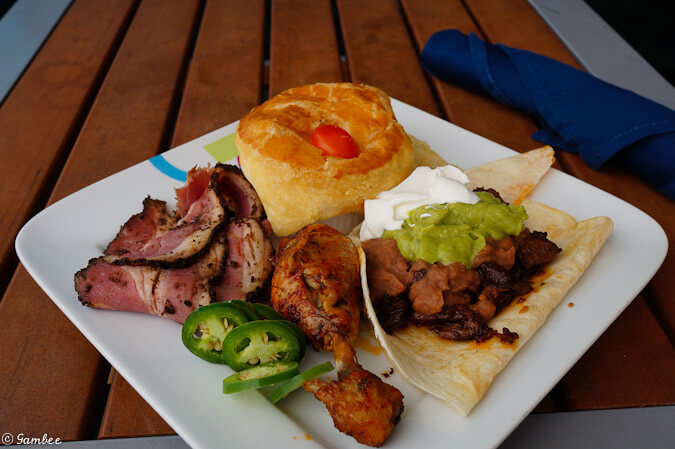 It was all very tasty, mom got veggies and steak.
Again we got our favorite table =)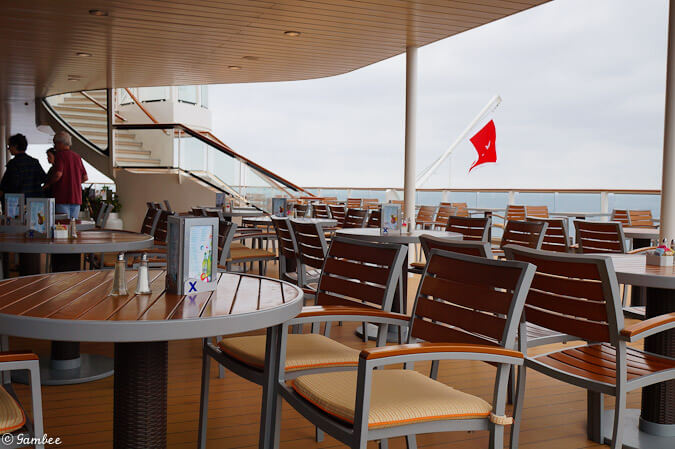 Soon enough the Disney wonder started leaving.
As I was taking pictures up there my mom comes running with lactose pills, after all the asking she had finally found them. By the way,I forgot to mention but my mom had been looking for those pills for ever, I think she went to lost and found like 4 times. Anyway, I gave my mom some money, and she went back to tip the nice fellow who had saved the pills for us. That is the least I do, he saved my culinary trip, Imagine going into the Celebrity Silhouette Murano and not being able to eat cheese?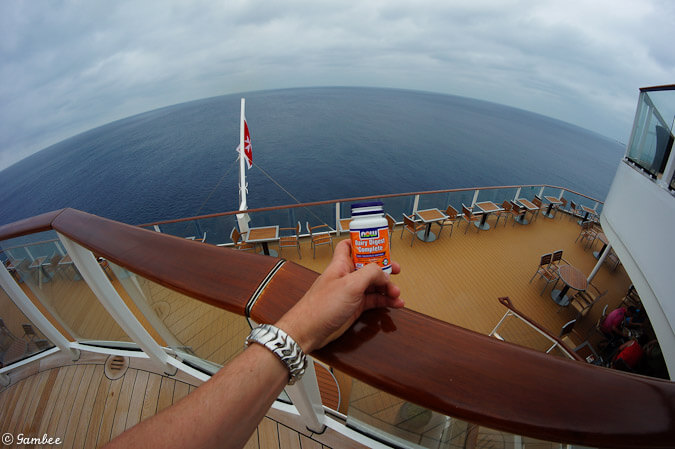 We then stopped and ordered two Miami Vice, by the way those two drinks were virgin. I swore I could not taste a drop of alcohol in there.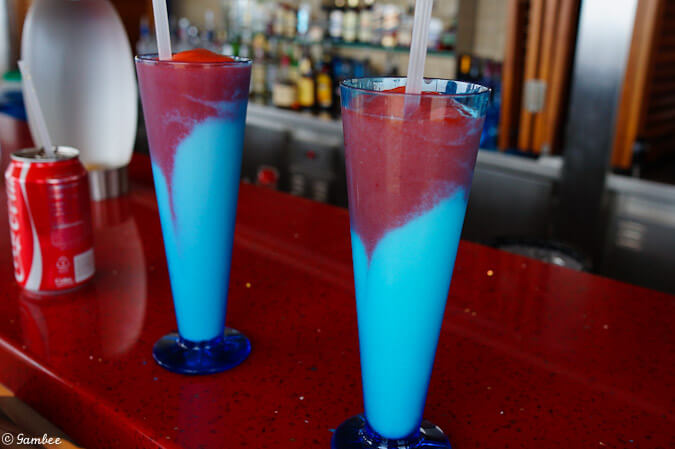 The Celebrity Silhouette Sunset Bar
How Cool is This Picture????? I mean really how cool is it!?!?!?? I think this picture is my favorite one of the entire cruise!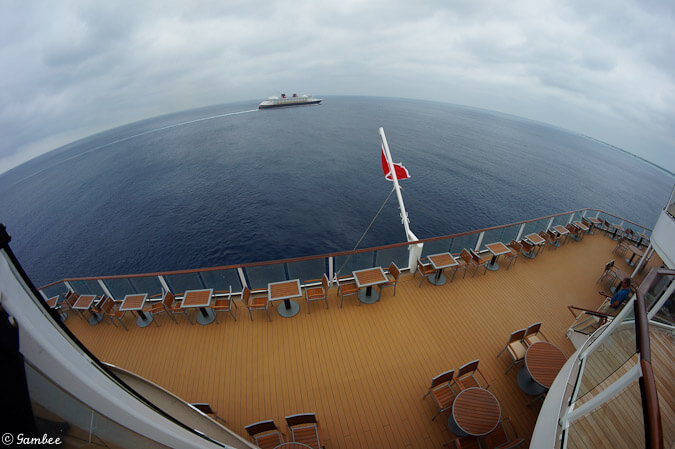 We started heading towards the Celebrity Silhouette Solarium.
A really nice view of the Celebrity Silhouette Lawn Club.
Back at the solarium I found a spot on our favorite place so we sat there and set ground. Mom took of to the Jacuzzi faster than I could see where she'd gone, I decided to just lounge there and relax for a little while.
At some point I went an ordered two drinks at the pool bar, Passion in Paradise and a Brazilian Ice Tea. I failed to take pictures of them but I wrote on my notes that they were good.
I also visited the Celebrity Silhouette bathroom since I happen to have pictures of it 
We must of stayed there for a few hours there before getting up and start heading stairs. We did a quick stop by the Celebrity Silhouette gym.
We stopped by the room and changed and then headed down to molecular.
We ordered two drinks an then took them to our room.
Watermelon Felon (tall glass) and the scorpion kiss. Honestly the kiss was just another margarita to me. The felon tasted different and a little spicy. Not my favorite but better than the kiss.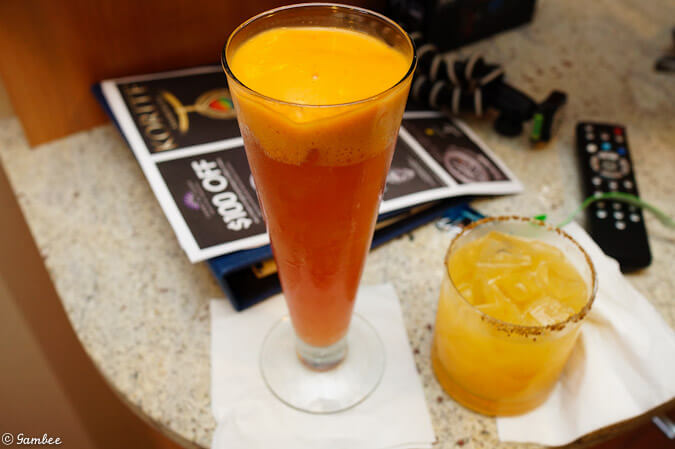 More on the Celebrity Silhouette on the next page,