My mom came back to the room, and we both got ready for our last dinner aboard the Celebrity Silhouette. Let me start by saying that I was very skeptical about Murano would be too stuffy for us. While I completely adore amazing food, I am not a fan of upscale restaurants for all the extra stuffiness that they convey. I am very casual, and easy going, I think I get that from my mom.
When we got there we were welcomed by the metro D and he took us to our table. Our table you ask? AMAZING!!!! It was originally meant for 4 people, and there was so much space around me that I really did not know what to do with myself. It was like an entirely different experience and one that I was very happy enjoy.
Celebrity Silhouette Murano Review
The table next to us was empty so I took a picture.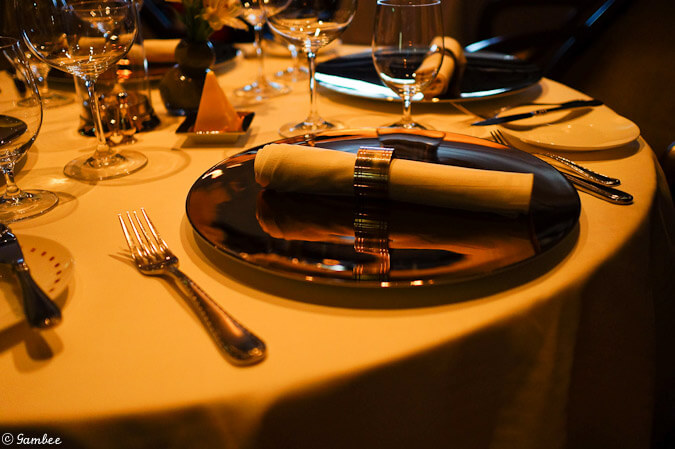 And here is the view from our table
The service you ask? OUTSTANDING!!!!
They were all very professional, but at the same time you could see their human side. I will go on and say that this was the very best service we have received in a cruise ship ever!!! Just impeccable. This is the time that tipped the most in a specialty restaurant, very well deserved money.
I took a few more pictures.
Tinny salt and pepper, very cute and super heavy. odd.. A lot of metal in there.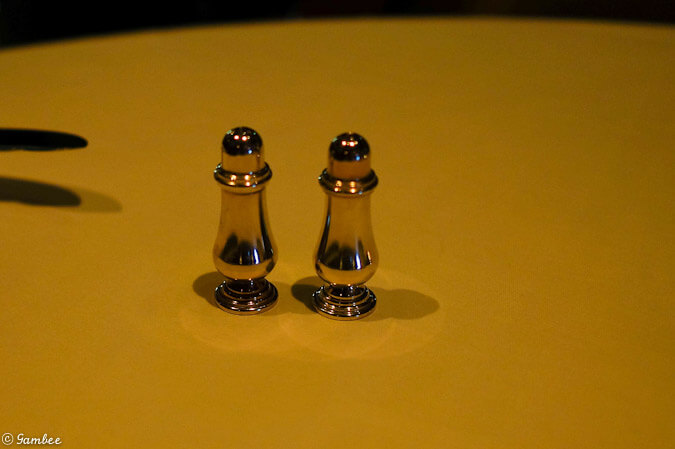 And the butter pyramid
and some fresh flowers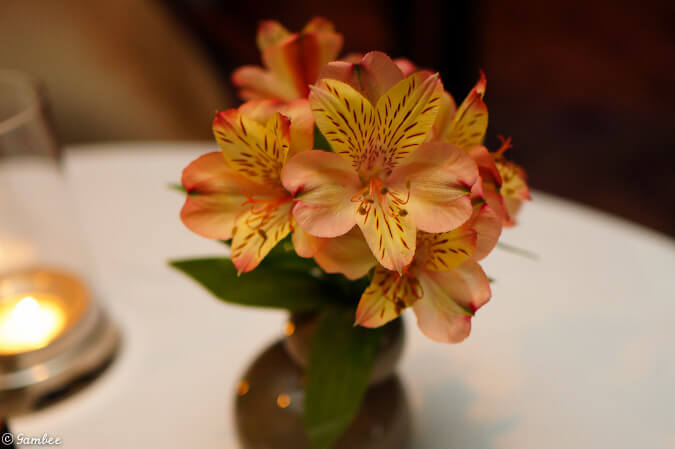 We placed our order and then they came around with bread. Mom got a baguette with a bread stick in the middle. I forgot what I got, possibly something with cheese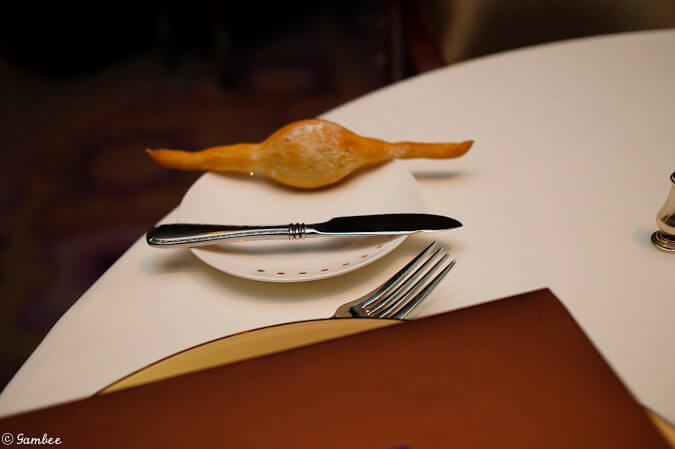 Then our drinks came, let emphasize that our servers went far and above anything that I could have had expected.
I ordered my traditional Dirty Martini with a little twist, I ordered blue cheese stuffed olives. Now mind you they don't have blue cheese olives in the bar, so what did our server do?
Well she grabbed the olives cleaned them out and then stuffed them with cheese for me. I mean really if this is not service, you tell me what is. I know for a fact that I heard a few people in bars ask for these olives and they simply said they did not carry them.
My mom ordered a strawberry daiquiri.
Then they brought us an appetitive (not in the menu) to start with.
It was a small crab cake, nice way to start a dinner. Very tasty.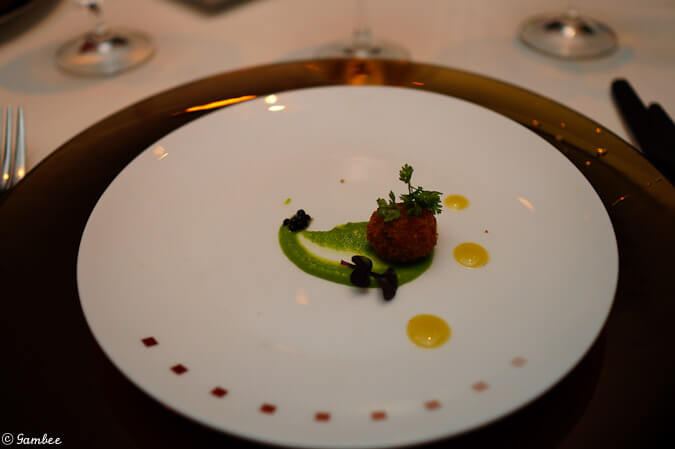 The I got the scallops Wellington. Outstanding, they were incredible.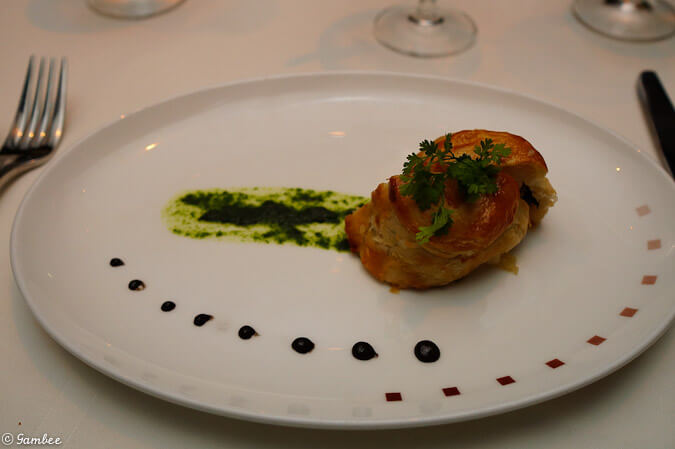 Mom ordered the mushroom cappuccino, it was great, very creamy! Yum yum =)
After that was done, we got suckered into getting a salad 
, by our wonderful server!
It was so fresh and a perfect way to get a slight break before getting our main dish!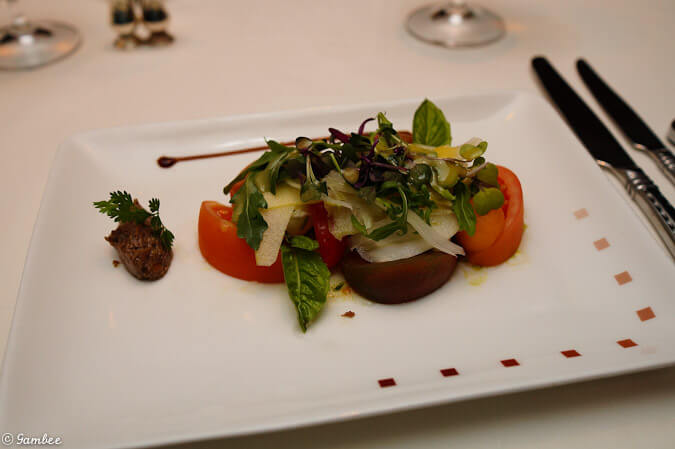 For dinner my mom ordered the Lobster which is cooked table side.
And I got the dover sole, which was finished table side.
Mom's lobter AMAZING!!! So light and tender, it was just perfect. Celebrity Silhouette Murano Lobster
And my Dover Sole. Let me tell you that this fish in possibly my favorite fish, finding a good dover sole is not easy. And on the Silli I think I had my favorite dover sole EVER! Just look at that fish, my mouth is watering!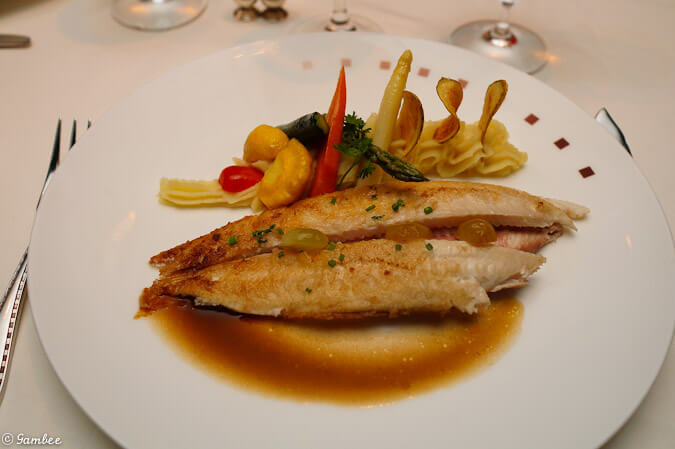 We both tried really hard to eat everything, but we were sooooooo full and with so much more to come.
The cheese platter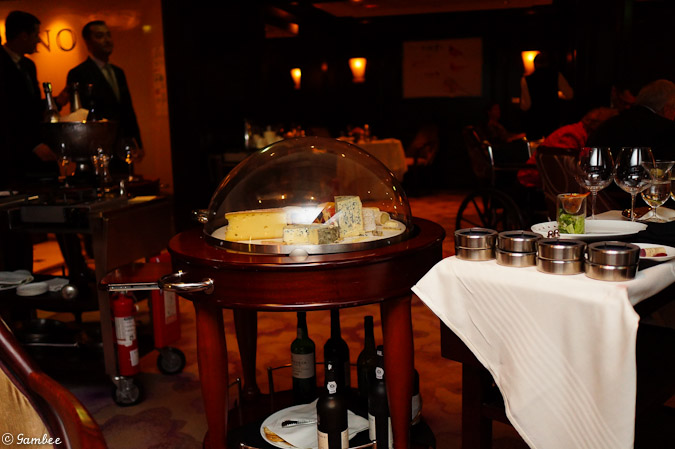 I ordered a soft cheese pate with some crackers. Celebrity Silhouette Murano Cheese Plate
And a 7 year old port wine to go with it. By the way,I had two martinis, and they stuffed the olives for both of them.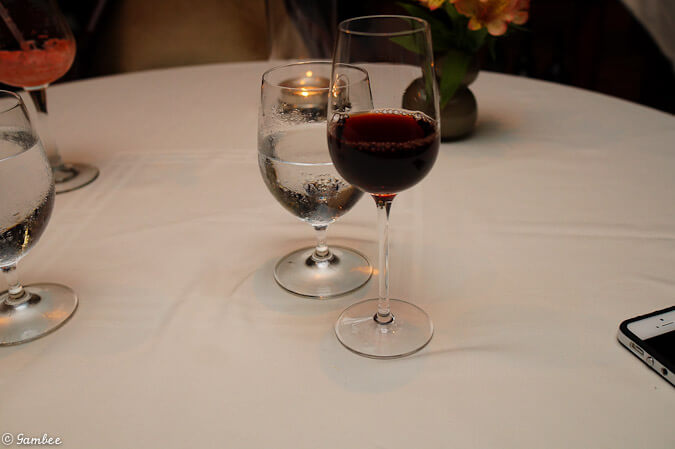 For dessert we ordered the sampler for two. Celebrity Silhouette Murano Desserts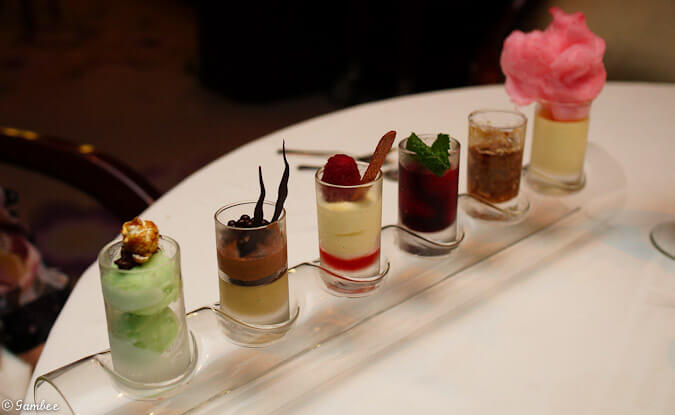 They were all good, but the rose creme brulle with cotton candy on top was magical. I asked them if they could bring 1 more for us and they brought us two more. We were in Heaven 
To add to all that they also brought us some chocolates, gummies and a macaroon (my favorite)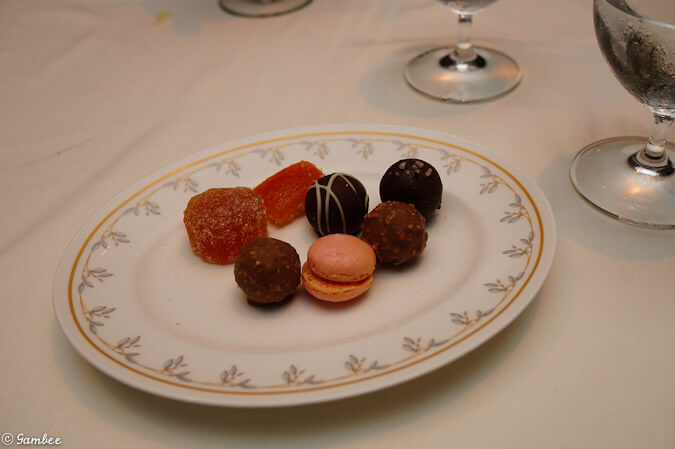 Celebrity Silhouette Murano is all I that I expected it to be and more, great food, great service and an amazing ambience. When I sail X again Murano is the restaurant that I will not miss.
After that we went to the martini bar for one last drink.
And here are the last martinis of this the trip, a peartini and a banana split.
The peartini was good, and as always the banana was outstanding!
Back in our room this was a sad view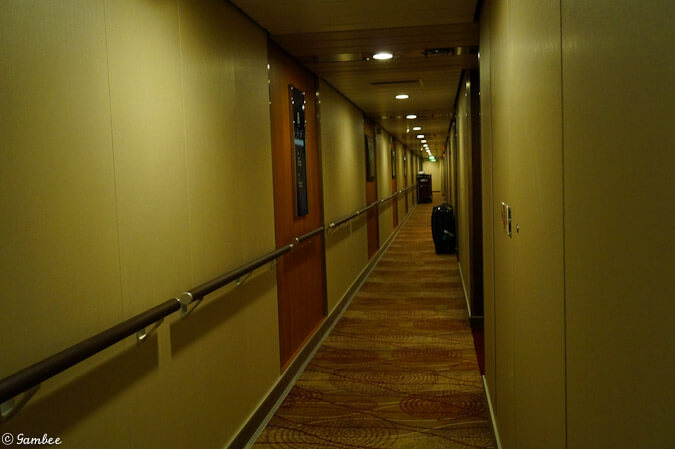 And this is what happens when the door is open and mom exits the room to tip extra to our steward and his assistant.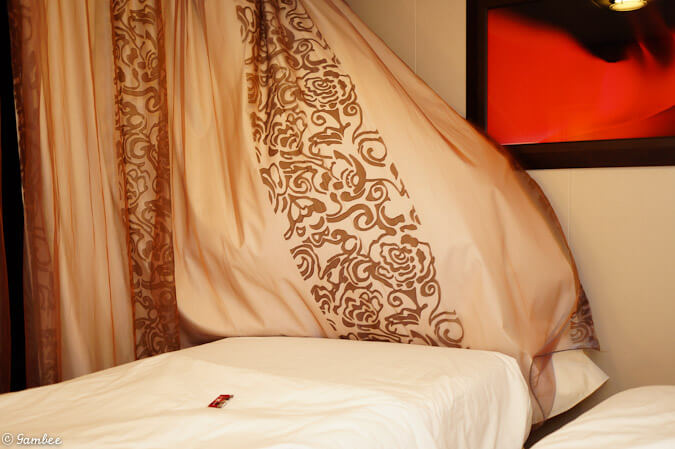 Day 7 Ending.
Day 8
We woke up early because we felt the ship docking and went back to sleep. Then we woke up and got everything ready to get of the ship. We had chosen for our bags to be taken down the night before and my mom put two tags in each bag to make sure that they would not get lost in the process.
I took advantage and shot a few pictures before putting my camera away.
And here fellow followers is when HELL STARTS!!!
That terminal is absolutely the worst ever, I think in total it took us 1:30 in line and looking for a bag that X misplaced. Mind you the bag part took about 10 minutes, thanks to a very helpful lady that found it for us. The bag had been taken to the wrong group and she looked for it with us. I tried giving her a tip but she refused, I asked her and she said she could get in trouble if she accepted it.
But anyway, something needs to be done about this terminal, it is just a nightmare.
Just look at that line, thank God it was a cool day.
After we got done with immigration my bf was already there waiting for us, we got on the car and drove home.
Day 8, Ending!