Herzlich Willkommen auf meiner Aida Getränkekarte Webseite, entschuldigen Sie bitte mein Deutsch wie ich bin einfach mit Hilfe eines Übersetzers. Die Aida Getränkekarte Webseite ist so konzipiert, dass sie bei der Planung Ihrer nächsten Kreuzfahrt. Hier finden Sie alle Informationen über Aida Getränke und deren Preise.
Welcome to my Aida Getränkekarte, Aida drink lists webpage. This page is brought to you by Aida themselves, they emailed me this material to share with you. This page is mainly geared for the German market as Aida is mainly a German company. However, some english speaking costumers that are planning to travel in Aida will find this useful. I am translating some of the material to make it accessible for both.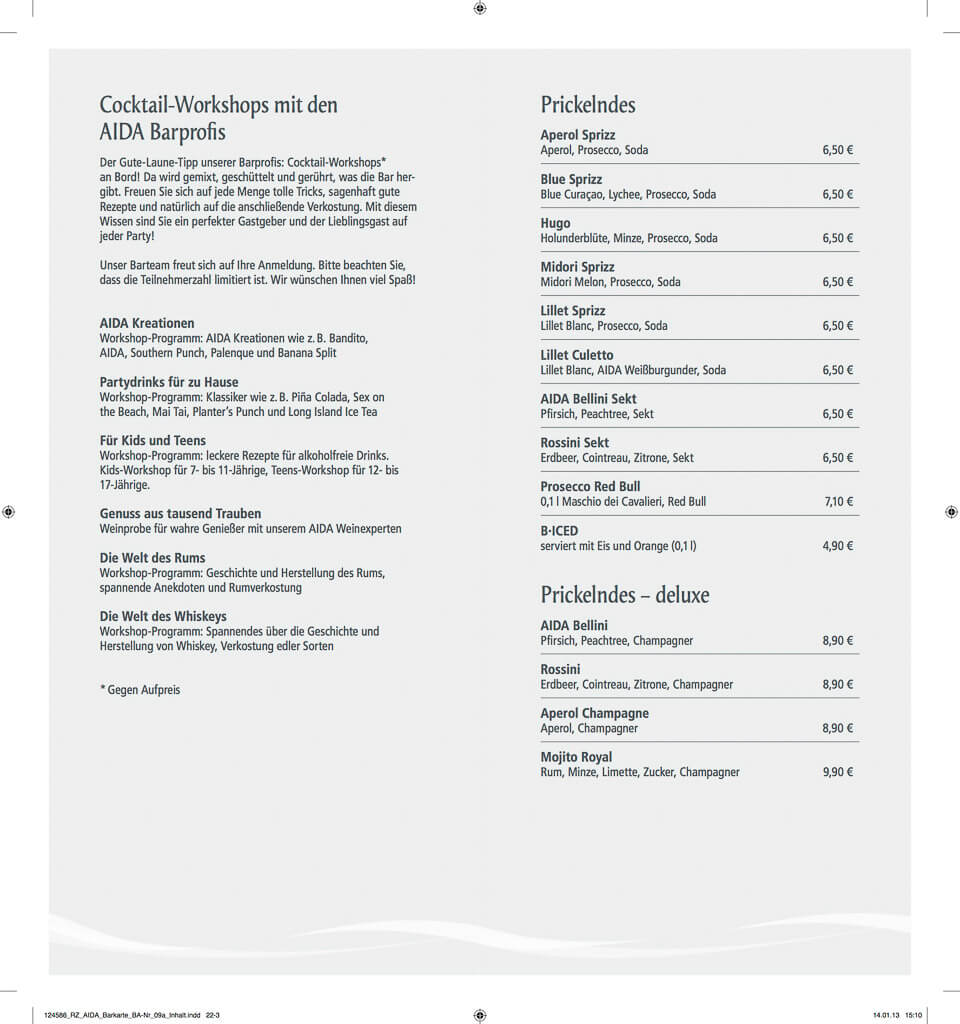 Aida Getränkekarte Vodka, Gin, Tequila,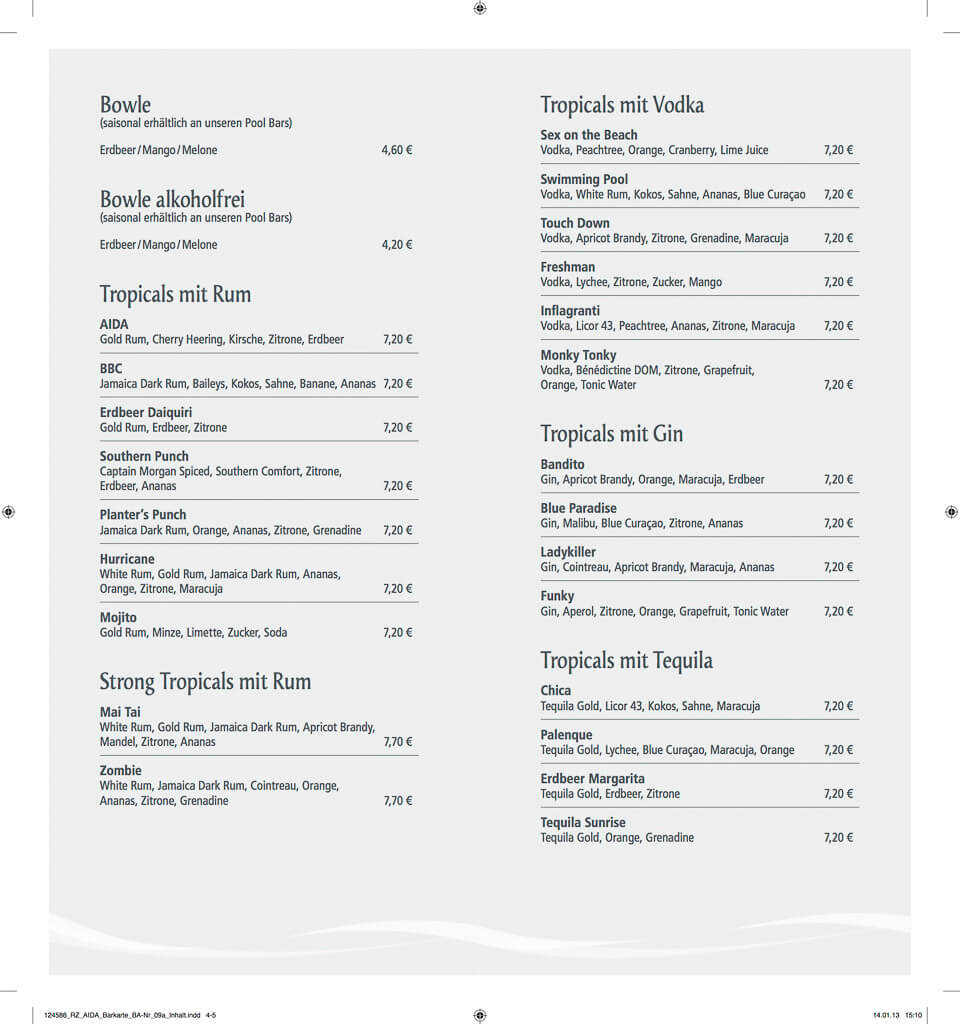 Aida Getränkekarte – Caipilis, barklasseiker, sours,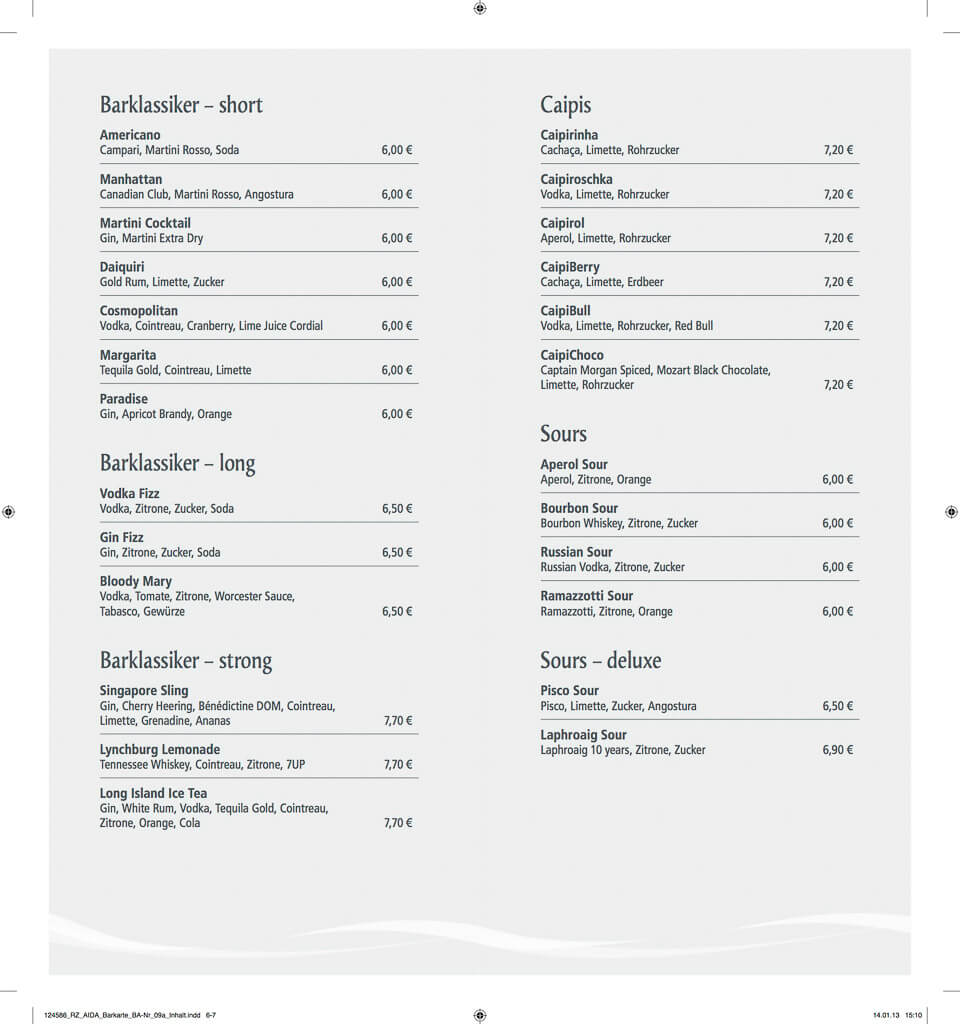 Rum, choctails,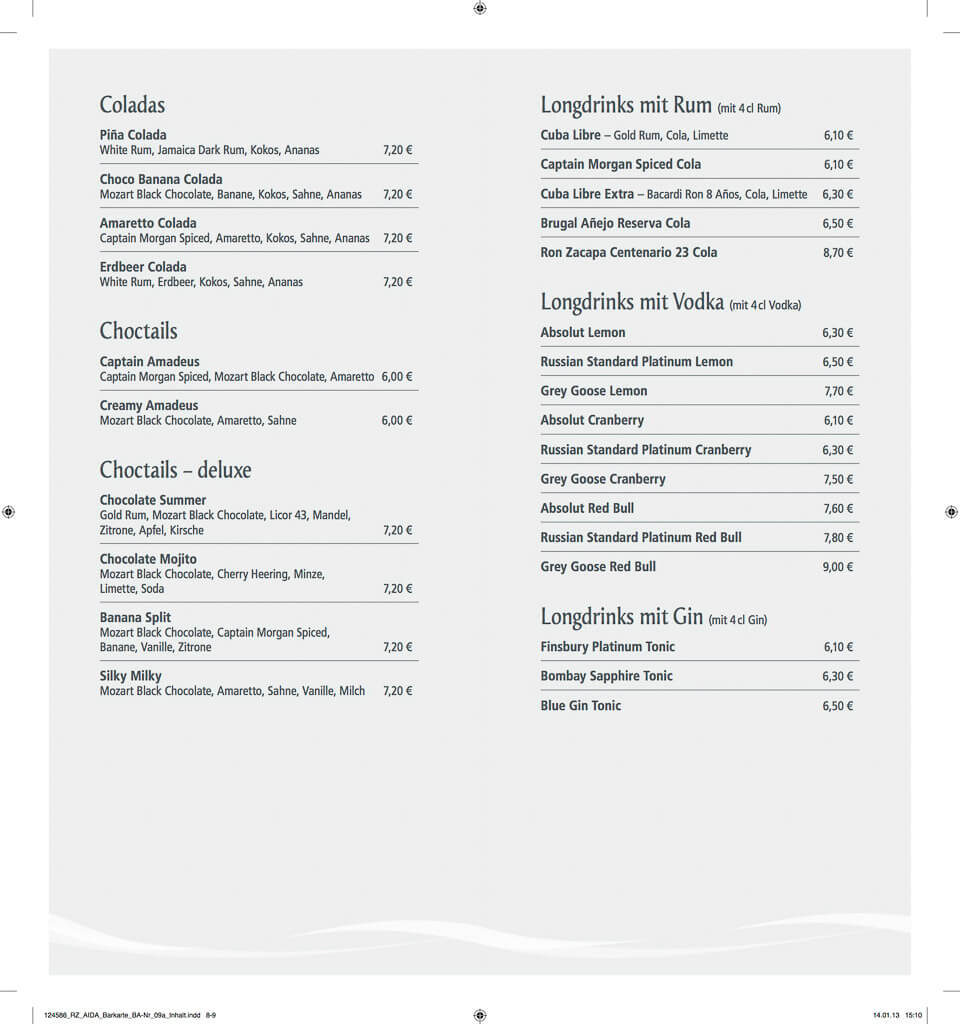 Tropicals alkoholfrei, caipis alkoholfrei,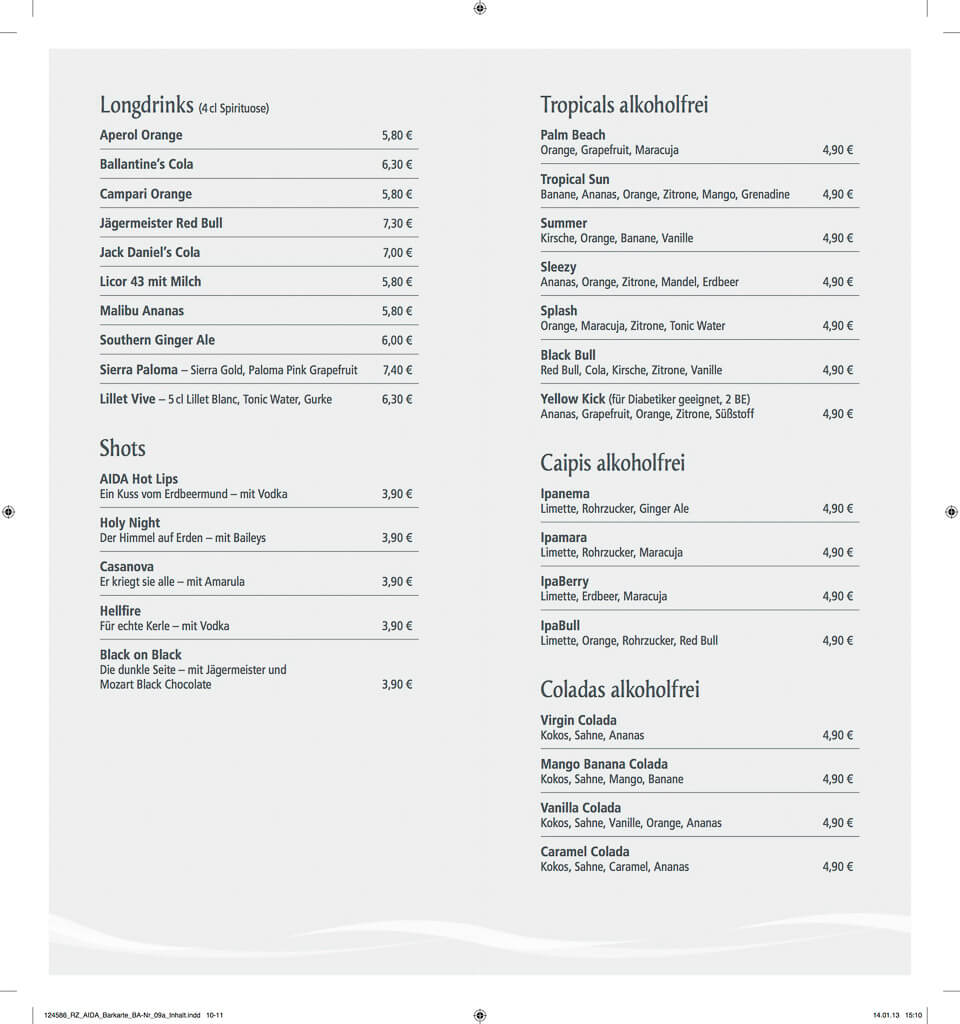 Aida Getränkekarte, sherry, Port, Likor, aquavit, anisee,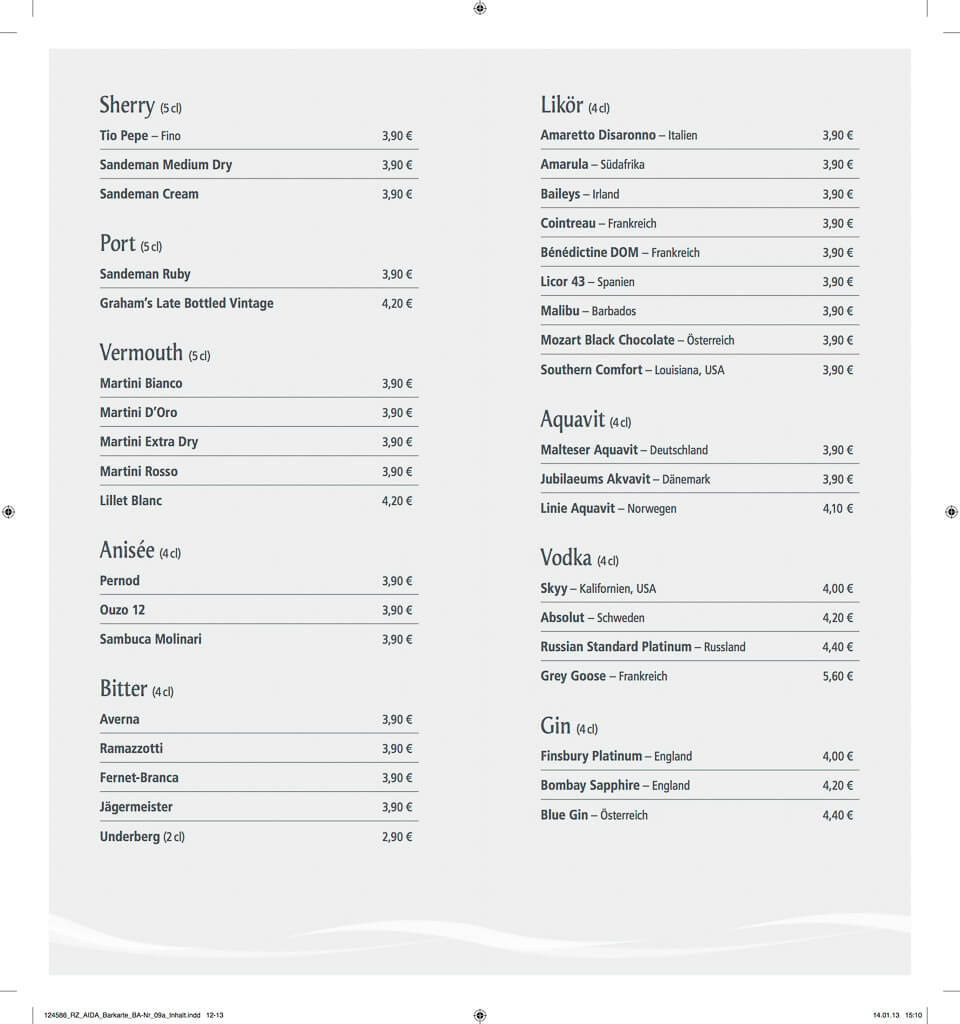 Aida Getränkekarte – Brandy, Whisky, Cognac, Grappa,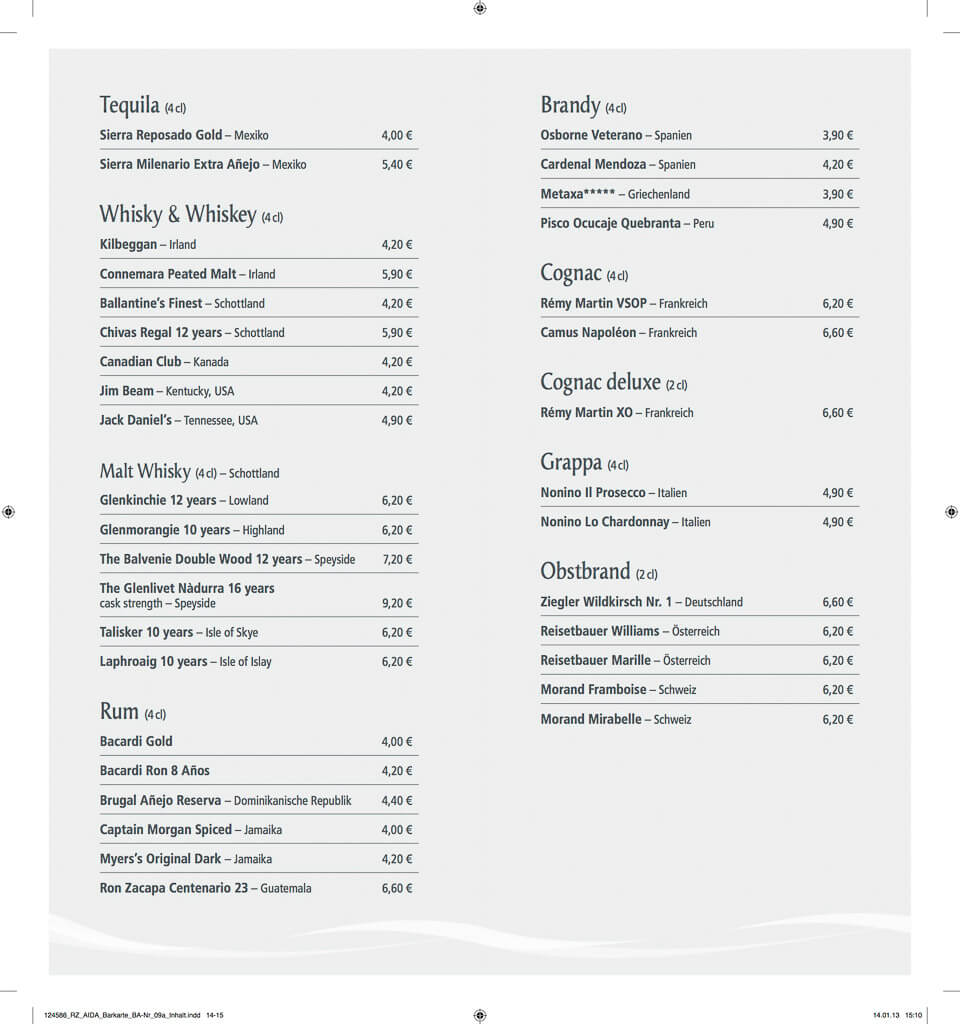 Champagner, weibwein, prosecco, Rotwein, Rose, Bier,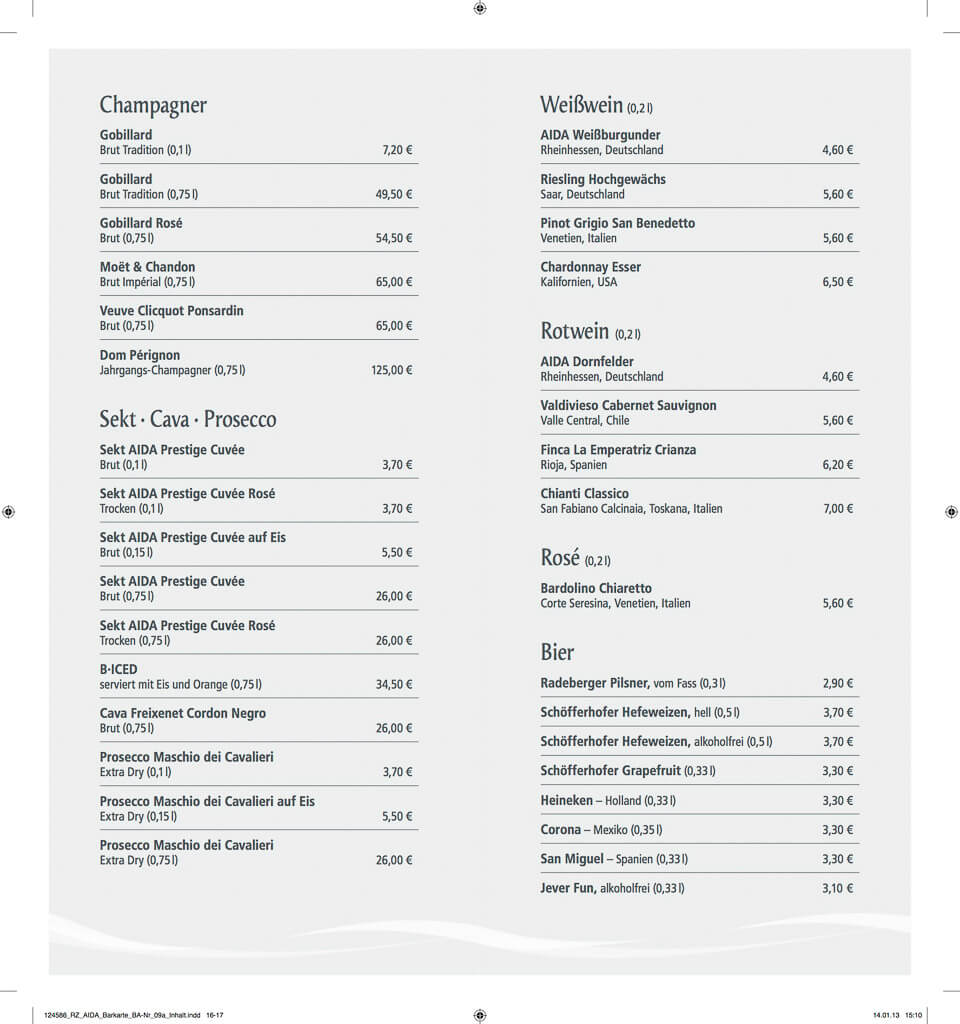 Kaffee & Schokolade, softdrinks, milchshakes, coffee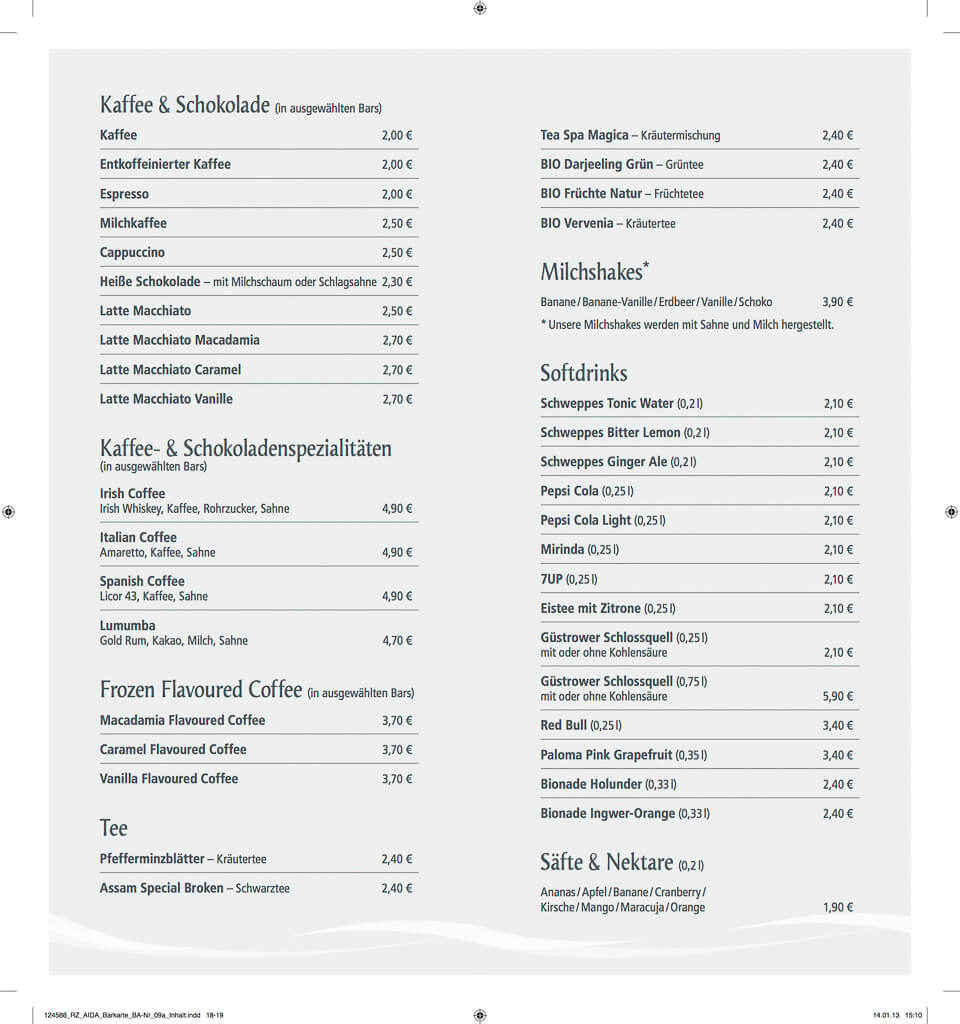 Aida Getränkekarte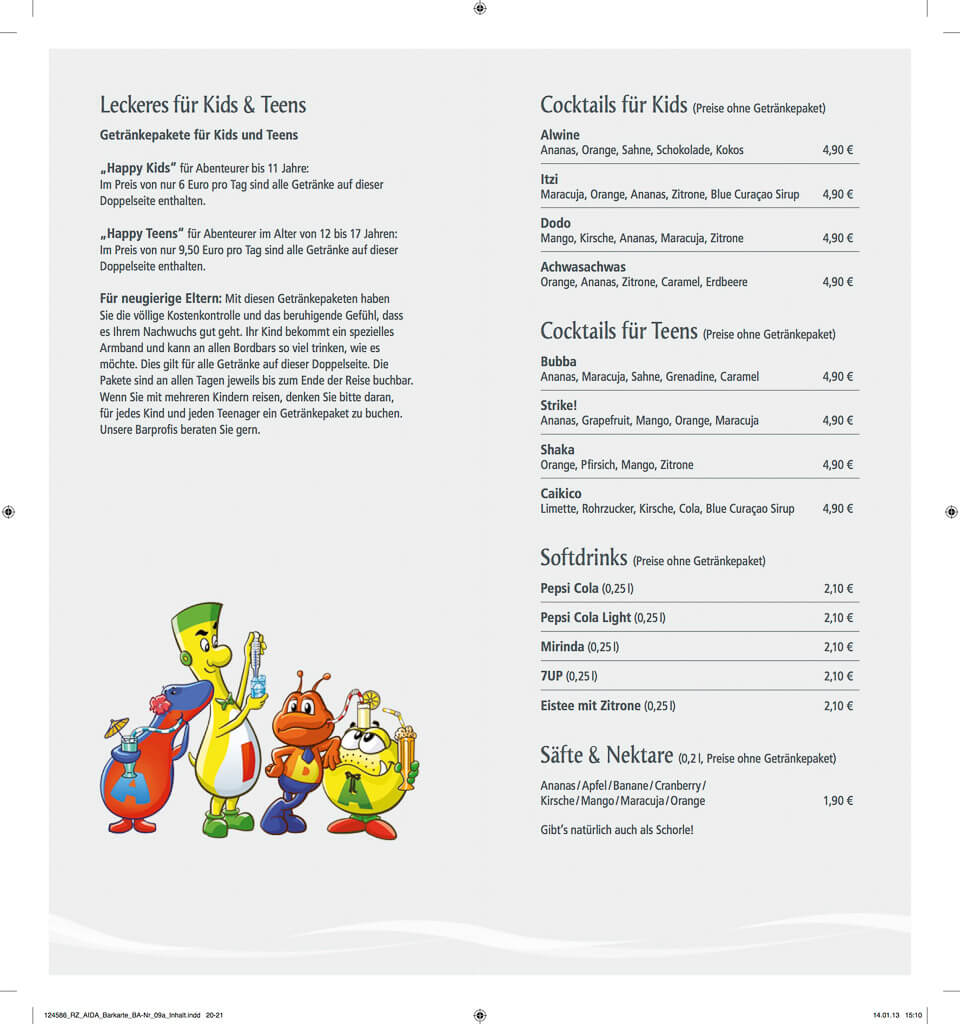 Mein Ziel mit dieser Webseite ist es, Ihnen Ihre Kreuzfahrt planen und die richtigen Entscheidungen Budgetierung. Hier finden Sie alle Preise für die Getränke an Bord der AIDA-Kreuzfahrtschiffe . Wie Sie sehen, ich habe die Preise für alle alkoholischen Getränke aus Tequila, martini, Whisky, Rum, tropische Getränke, Softdrinks, Tee, Kaffee, Milchshakes, Bier, Champagner, Brandy, Cognac, Gin, Wodka, Wein und vieles mehr. Alle Getränke an Bord der Aida Schiffe sind hier.
Meine Website ist von meinem eigenen Material, Material und Material Unternehmen aus Freunden besteht. Fühlen Sie sich frei zu stöbern, wenn auch nicht auf Deutsch finden Sie, dass die meisten dieser Standort ist sehr vorteilhaft für Kreuzer. Ich arbeite sehr hart auf meiner Website, und ich bin sehr Stolz auf den aktuellen Fortschritt von ihm. Fühlen Sie sich frei, um es mit Freunde und Familie zu teilen.
Most of the material in this site is in German mainly because I am trying to target the German market. I think most translators are capable of translating the content of this page. Thank you for you understanding.
Thank you for visiting my Aida Getränkekarte webpage.