Chapter 10
At 12:41 we were pretty hungry, the thing is that we were not sure if we should go to the ship and have lunch with some AC or the in Labadee Buffet. But we still decide to walk by the Labadee buffet and see whats up. there was a line, but it moved quickly, so we decided to just eat there.
Labadee Buffet
The food was good, typical buffet food. My bf made a good comment, they should at least have one authentic Labadee Haitian item in the menu. He claims Haitian food is very good, I have yet to try it. But that idea is not bad at all, at least to get a little of Haitian culture when visiting Labadee 
Ok lets see where did I left off. Oh yeah we were having lunch in Labadee, like I said the food was good nothing to complain about there. However the main eating area was PACKED, we found one table with a couple of empty spots at the end of it, and we sat there next to a couple (very nice people). I went and got us some drinks while mom started eating her lunch, while I was at the drink station I had 2 glasses of water and brought 2 more to the table.
As you can imagine mom and I started talking about Labadee, we thought it was a great idea that we sat behind the life guard. It prevented people from setting up the clam shells in front of us, we still had an obstructed view, but not completely blocked. We also noticed a few families nicely dressed they all had a tag on their shirts. So I am sure that you know by now that we both are very curious creatures (I think I inherited that from her), so I had to go near them and read the tags. As it looks they were relatives from people that worked on Labadee. RCCL must give out access to the family of the Haitian employees for a day, I am sure the passes are limited as we only saw two groups of 3-4 people each. That was a very nice touch of RCCL to do for them, both families looked extremely happy to be there. Thumbs up RCCL. I can imagine that maybe these day passes are given as incentives for good work?
We finished our food and headed to the Labadee artisan market, not the village, just the market. Mom wanted to buy a souvenir for our traveling wall. Unfortunately, this wall was started later on, and I have missed a lot of locations, but its a tradition that is slowly growing.
Sorry about the fussy picture, I put my camera away and don't feel like unpacking it.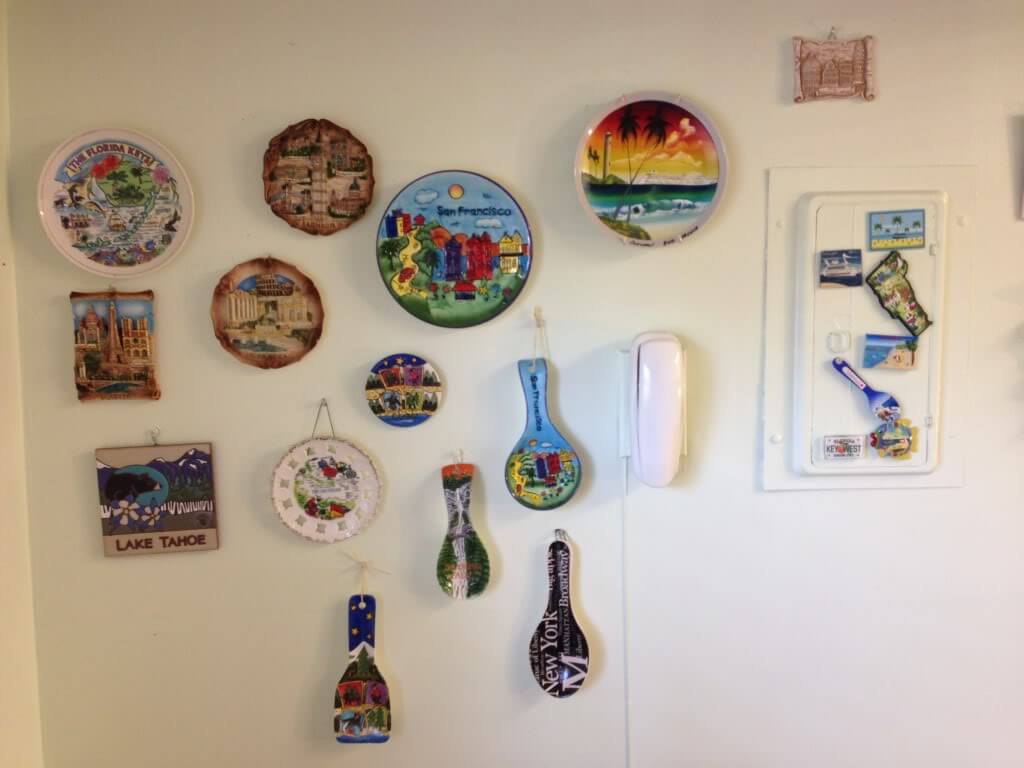 Ok so as previously stated, I hate high pressure situations, and I was dreading going to the market, but mom wanted her souvenir to put on the wall. So we headed to the Labadee Artisans Market.
This was a very safe place to purchase, no one will approach you to offer you anything, you can just walk around and do your thing. I liked it very much. That said my bf did actually go to the Artisans Village and it was pretty bad and so he claims. He had to say that he did not know english so people would leave him alone. He also said that if you have bags on your hands is even worse, because they know you're buying.
Anyway here are some pictures of the Labadee market.
Labadee Artesian Market
Labadee Art
After that I was ready to go to the ship and enter an AC room to cool down. I was humid, full of sand and sticky from the salt water.
Labadee Photos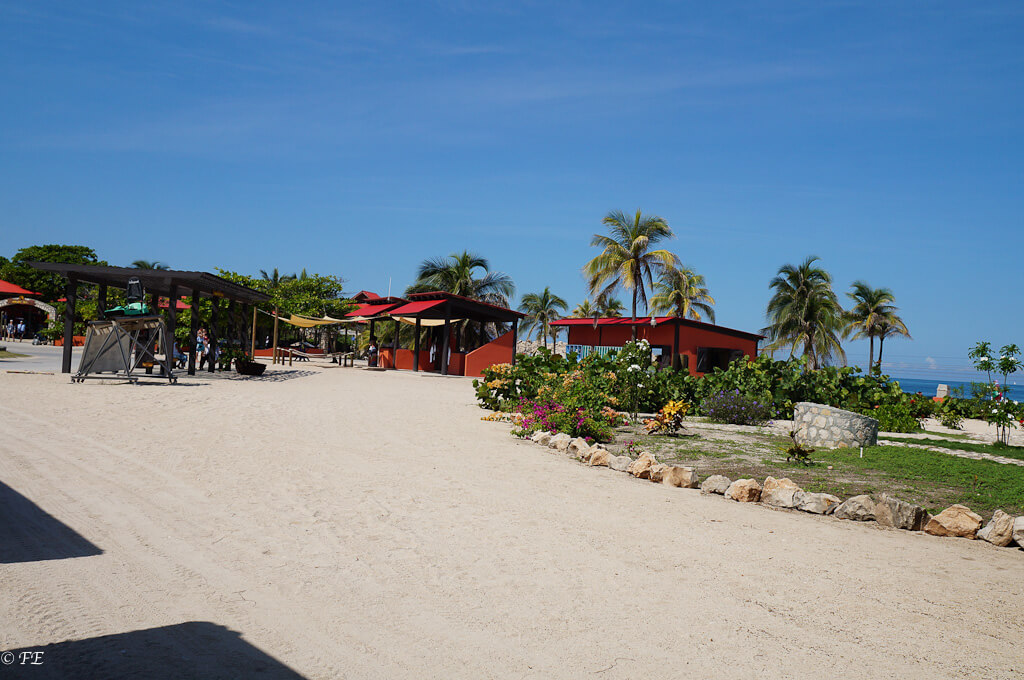 Labadee Tram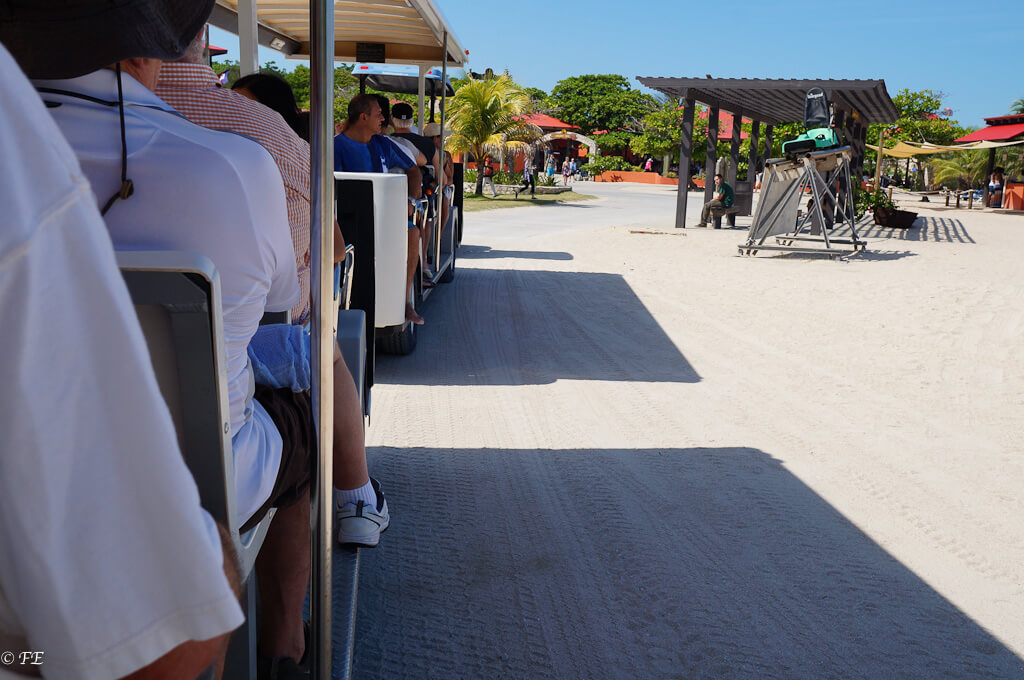 Labadee Dragon's Tail Coaster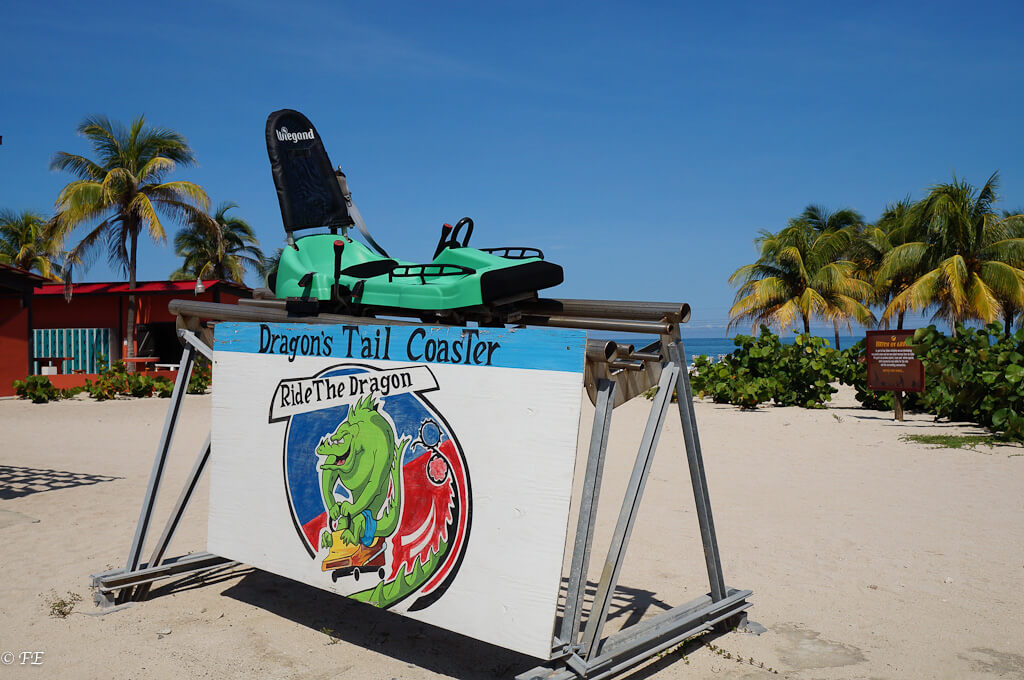 View of the Allure of the Seas from Labadee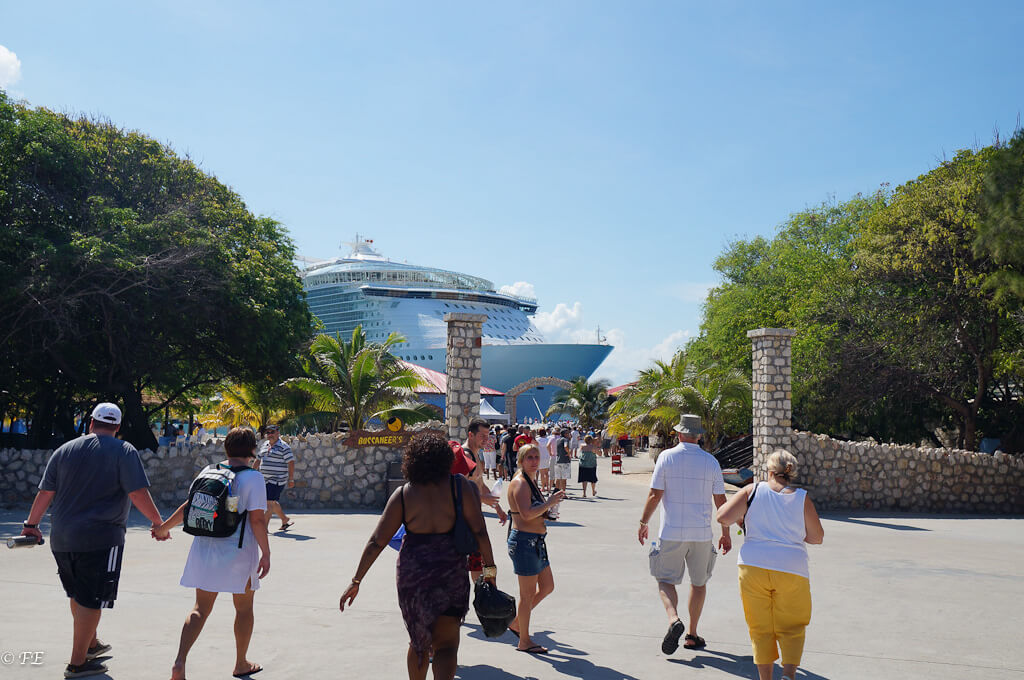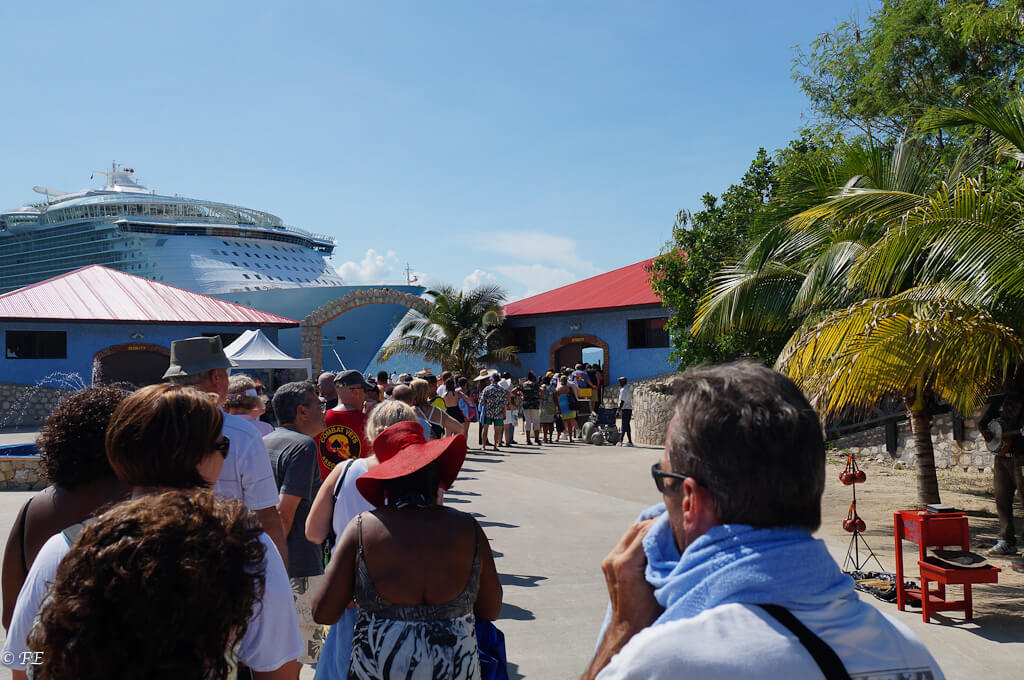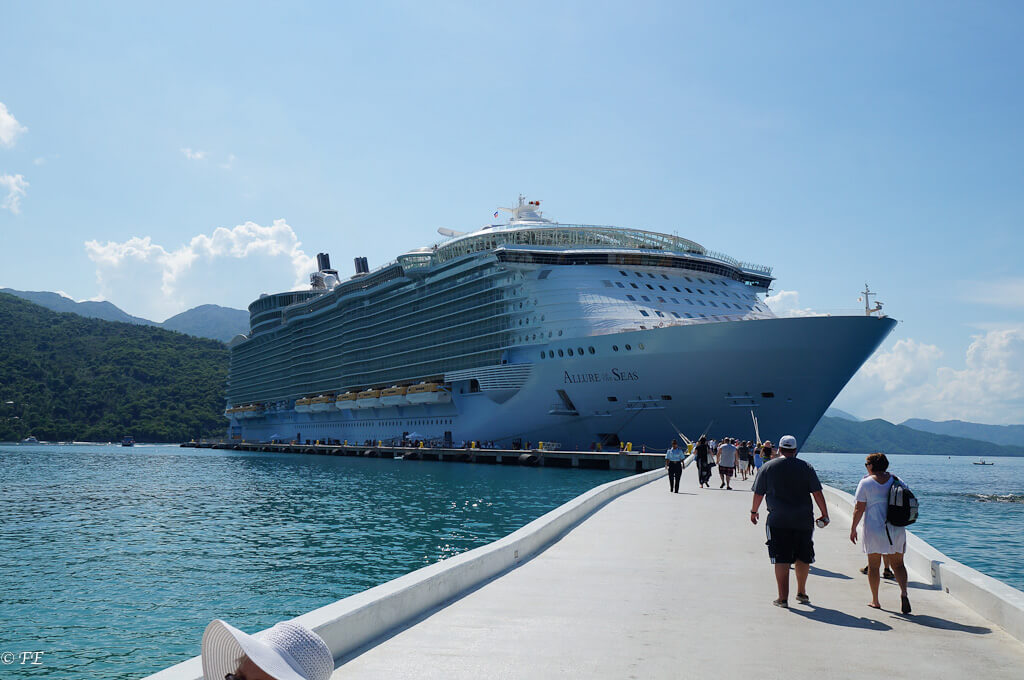 When we got to the room we found my bf there. Like I said my bf had gone to the village and bought two items. There is a lot of bargaining to be done there, my bf is not one to bargain, he believes asking price is the right price and even he managed to do pretty good. We paid full price on the little magnet piece, there is very little bargaining in the market price, people tried but no one succeeded. If you want to bargain go to the village
For his grand mother he got this base. Asking price $75, paid price $40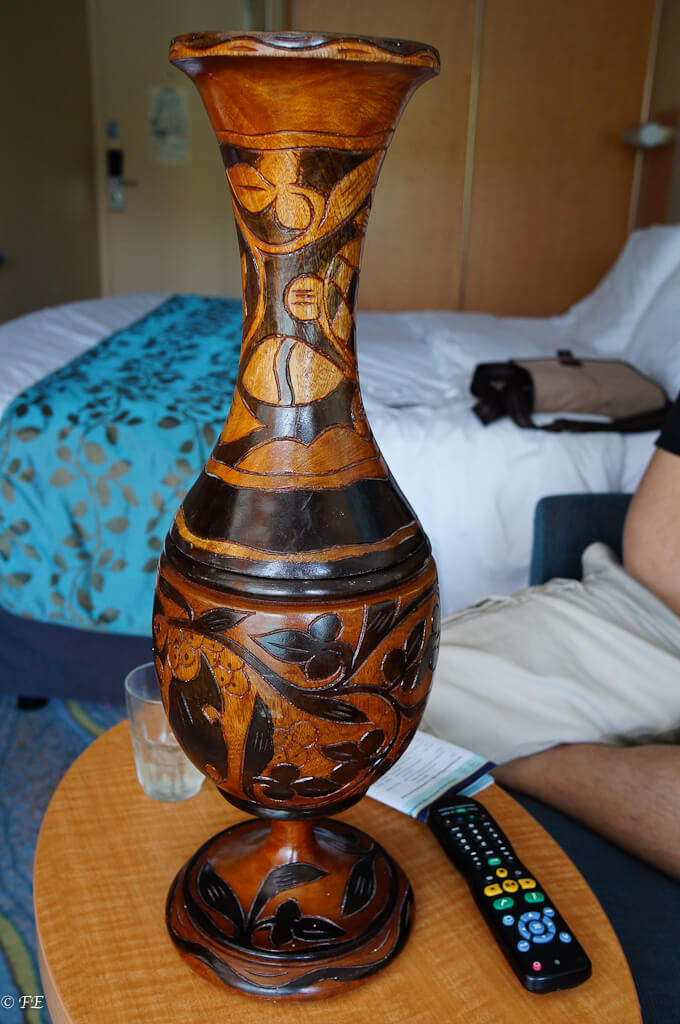 So just like you guessed I spared no time to get into the shower, this was one time that I would of loved the shower to be very cold, but mild would had to do. I took a long shower and came out looking fresh and shinny. Mom did the same while I checked the emails and enjoyed a glass of wine.
After that we decided to go to the aft balcony and try to get some pictures of the other side of the island. Here are a few of the results.
After the photo shoot in the aft balcony, I decided to give the flow rider a second try.
I did much better this time, I think I almost lasted 40 seconds, I did it two times, and after a pretty bad wipeout on the second try I decided I had enough.
On our way out I tried the buggy board one as well. It was a lot of fun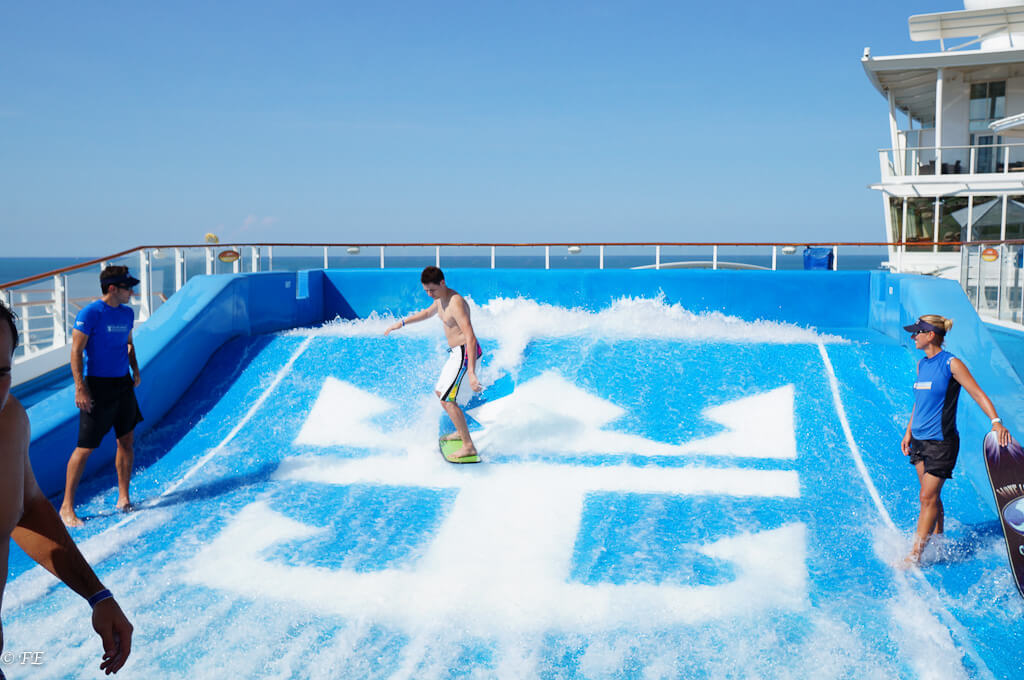 After all those wipe outs I was ready for a real cocktail, so I decided to make a quick stop at the flow rider bar. There was a very nice bartender there, I did not catch his name, but I know he was from India and had some very cool tattoos on him. I asked mom if she wanted something and she said no, but I knew better than that. So I played safe and ordered a long island ice tea and I got a drink of the day as well. She asked me why, and I told her they were both for me, I was thirsty 
. And just like I thought she ended up drinking most of the drink of the day. lol.
We stayed in the pool for a little while, we got some really nice chairs under the shade.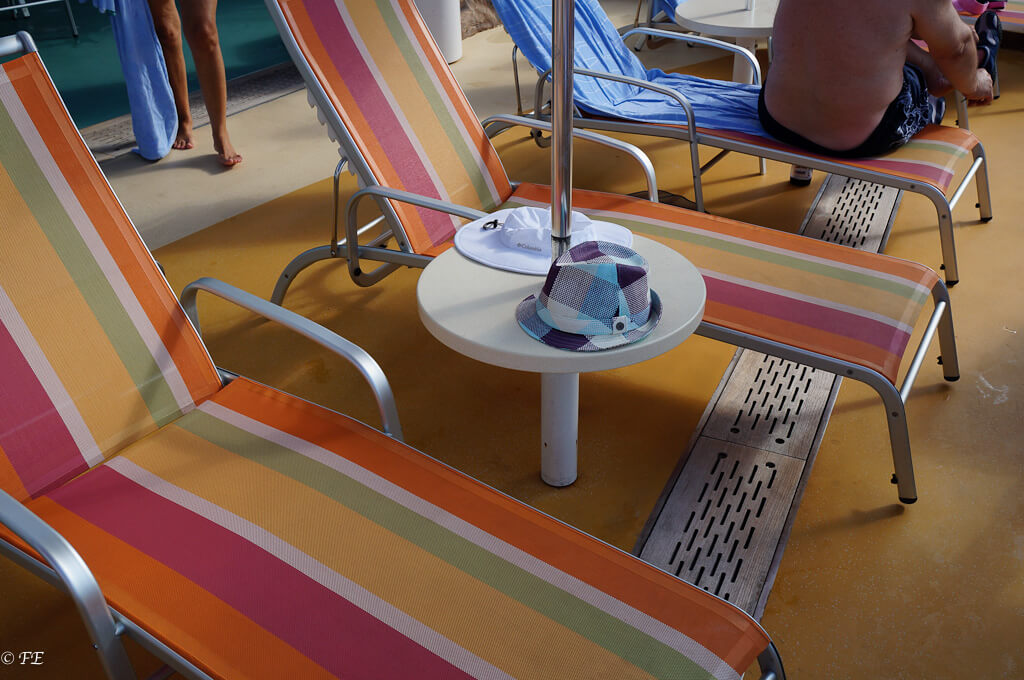 Then I noticed everyone around me had a little ice-cream cone and boy did I want one. So I stood up and started walking, I really did not feel like looking for the machines so I asked a lady where they were. She explained and pointed to them, I said thank you and we were both on our way.
For those of you who don't know, one is located between the kids pool and the beach pool on the aft side of the island and there is another machine with different flavors in the port side of the ship as well, same location. If I can recall correctly, port has strawberry and starboard have vanilla and chocolate.
I got 2 strawberry cones and headed back to the pool.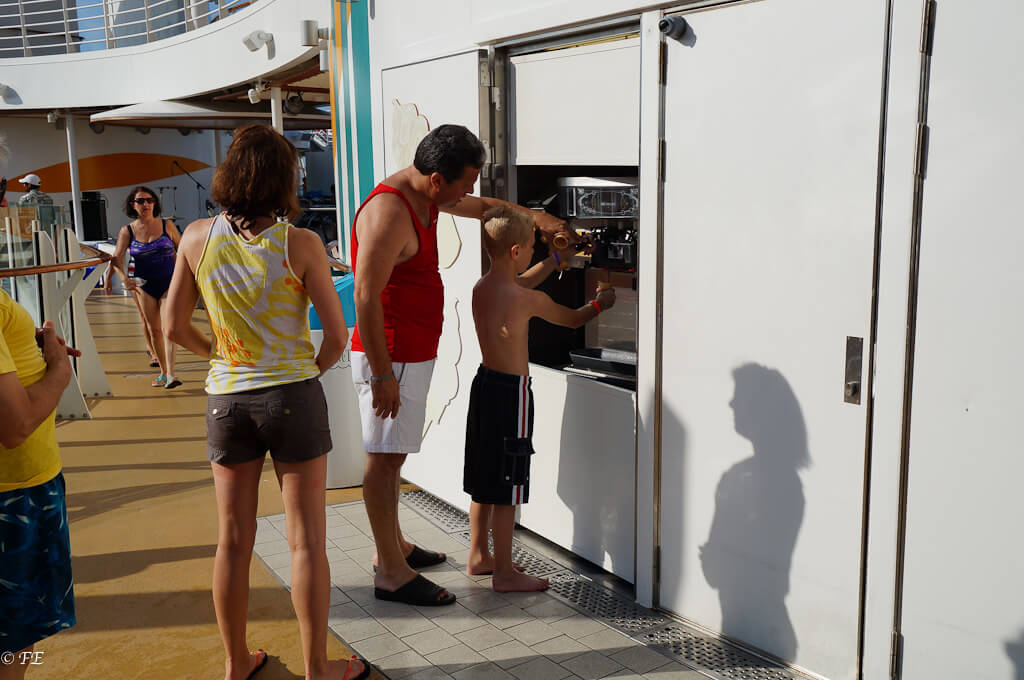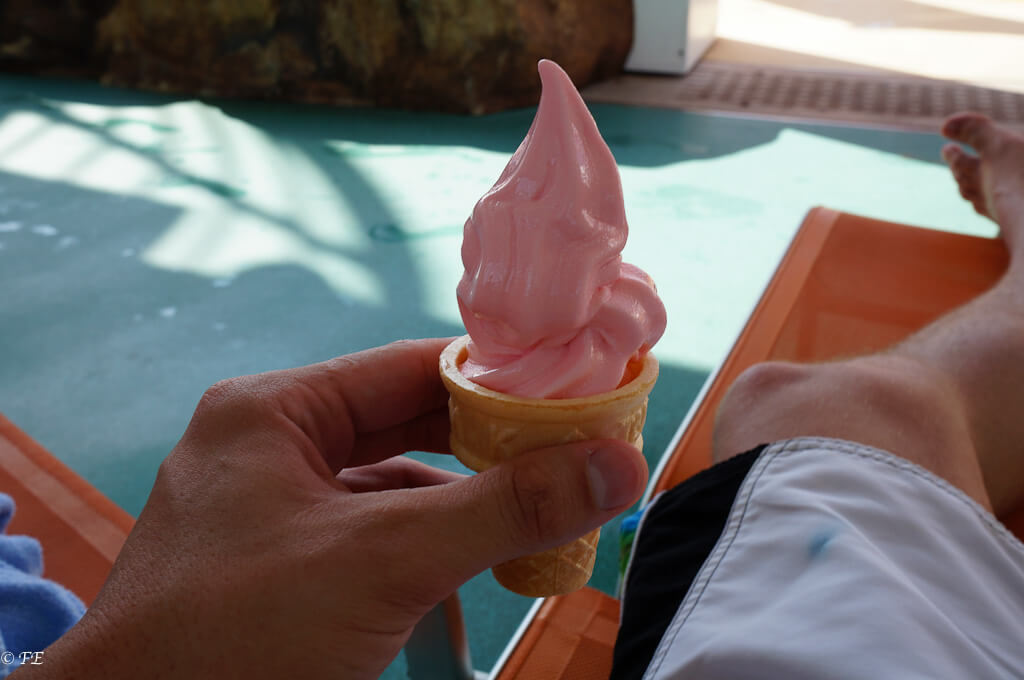 After I had enough of my ice cream I decided to play a mild joke on mom, I put the leftover cone in her coke. It was funny when she went to take a sip of it and found my ice cream there. We had a quick laugh.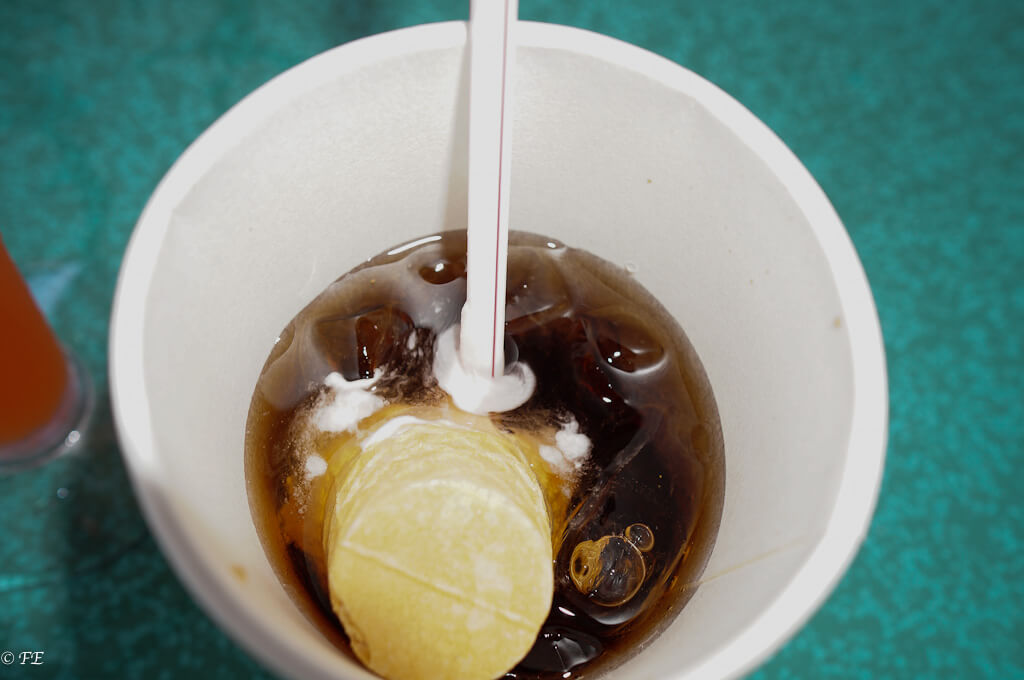 After that I told mom to lets go and try the hot dog stand, we had yet to do that.
I asked my mom if she wanted one and you know what she said, no thank you. So I got a dog, I have no Idea what I got, they should have pictures in that menu. Because I thought I ordered one thing and I got another. But it was still a very good dog, I loved it. Next thing I know mom asked me for some, she ended up eating half of it, lol.
If you want to read more about Labadee, go to my Celebrity Silhouette review