A very sunset from our balcony on the Allure of the Seas.
Once in the room we noticed that this was the first time that we felt the ship moving, but it was a very very mild movement at that moment. We all took a bonnie and got ready for the formal dinner.
Ok now let me tell you a little story about my suit, I bought this suit for my graduation a few years ago, I think 3 years ago and had wore it very few times after that. Well I think there is a conspiracy in my closet at home, because for some odd reason all my clothes seem to be shrinking 
 and the suit was no exception. I failed to try my suit on before boarding the Allure of the Seas and well I will let the pictures do the explaining. lol.
Yup I looked like one those burritos that they make in front of you at Chipotle and I felt like one to. It was horrible, I had to tuck in my tummy and eventually I could not stand the jacket any longer and I took off. I know many complain about people that do not dress formal, but at least I tried, I simply could not breath any more. And yes while I sat down, I had to loosen the pants a little just so I could be comfortable and fit some more food in my tummy 
, not that I needed it.
We had my time dinning on the Allure of the Seas, we got there around 7:30 and had to wait until about 8:05, that was buy far the longest we waited to be seated. They had these really cool wine dispensers there to use, the problem was that I did not see one glass. If they had glasses there you can bet that I would had tried one of them just to see how they work. In addition to that, half of the wine bottles were empty or the machine price displayed lines.
Red wines
Mom and I both had the Lobster bisque, it was tasty mom ate it all, I ate about half of it. I was very sad about the suit situation, so I went on a temporary diet.
Bf had the smoked chicken breast for his appetizer. He said it was good, I did not care for it because it was served as a cold dish.
Bf and I got the duck, I loved it, he said he did not care for it. He said it was very tough, I did not think it was at all. Thank God he did not try my lamb from the night before, that was tough.
Mom had the carved fillet of beef, she did not like it. It came out cold, I think she was expecting something else, but I thought it was ok, nothing wrong with it.
Mom and I had the Chocolate souffle. She hated it, I actually loved the top part, but the rest of it was of a very odd consistency. I only ate the top crispy part.
And bf had the strawberry cheesecake, he cleaned up the plate.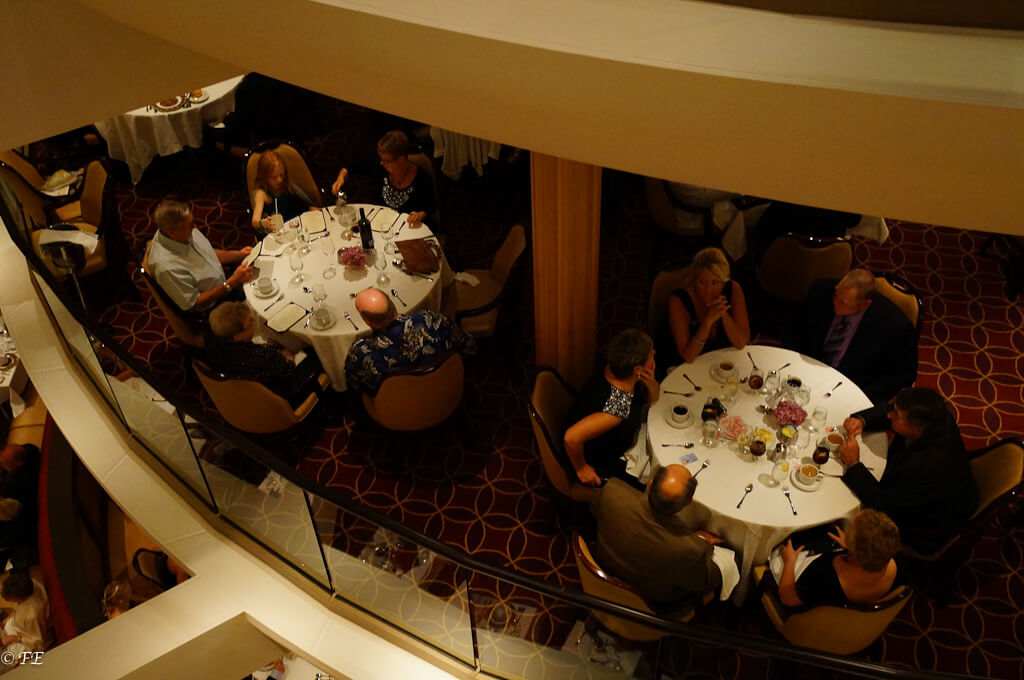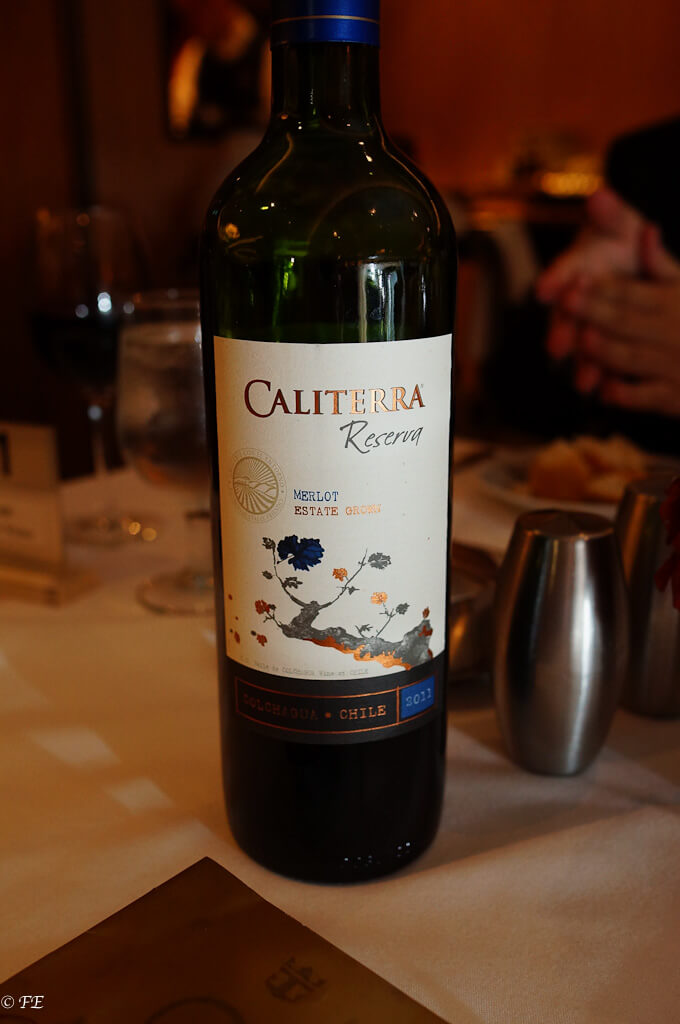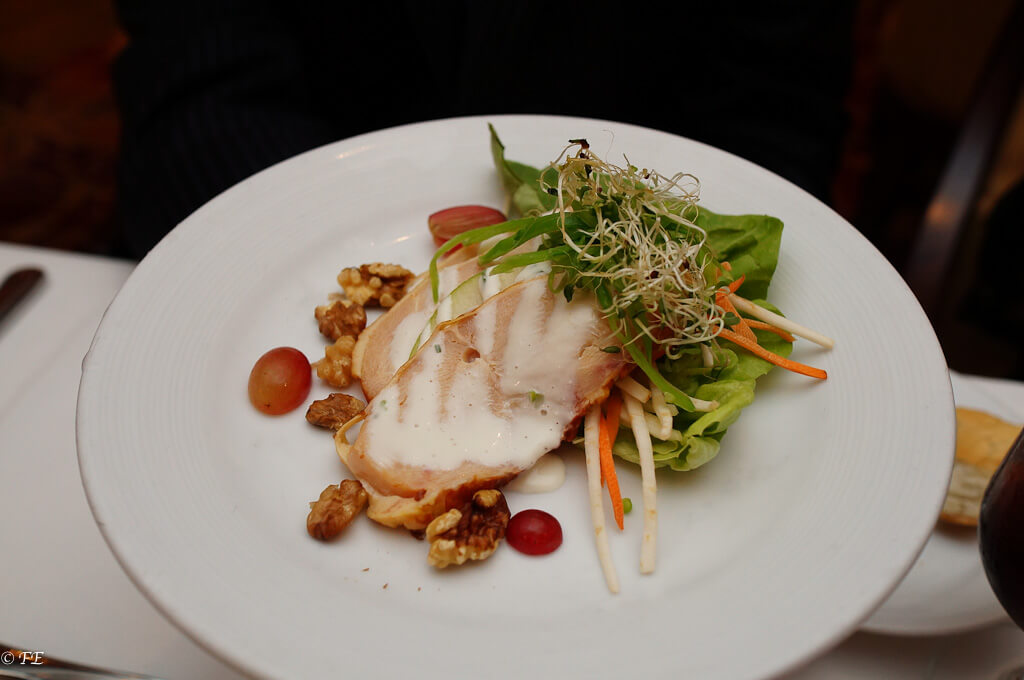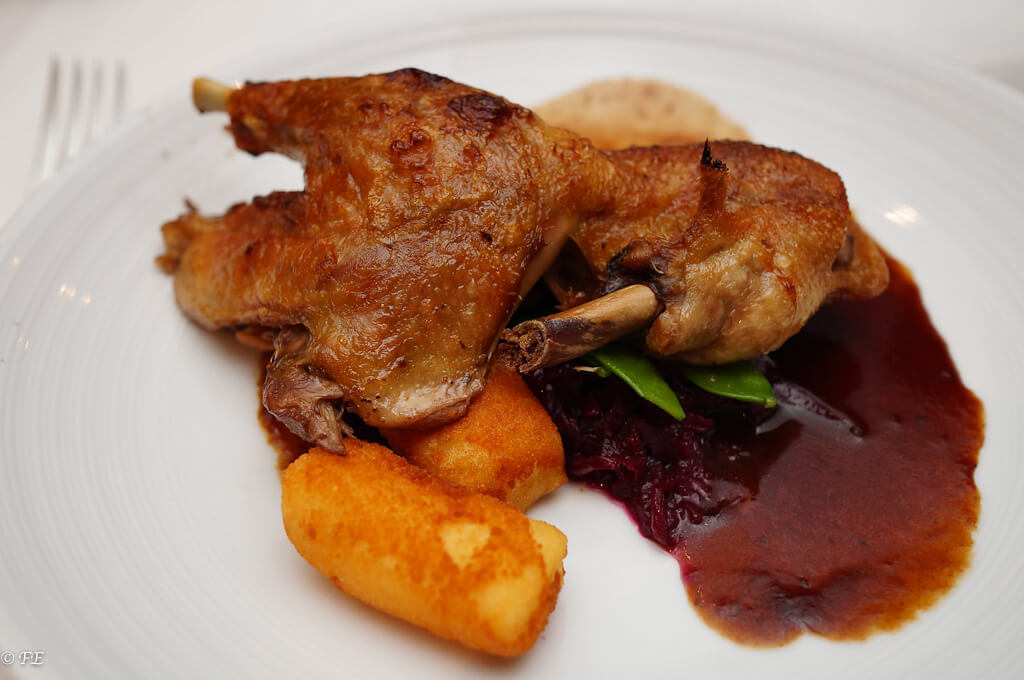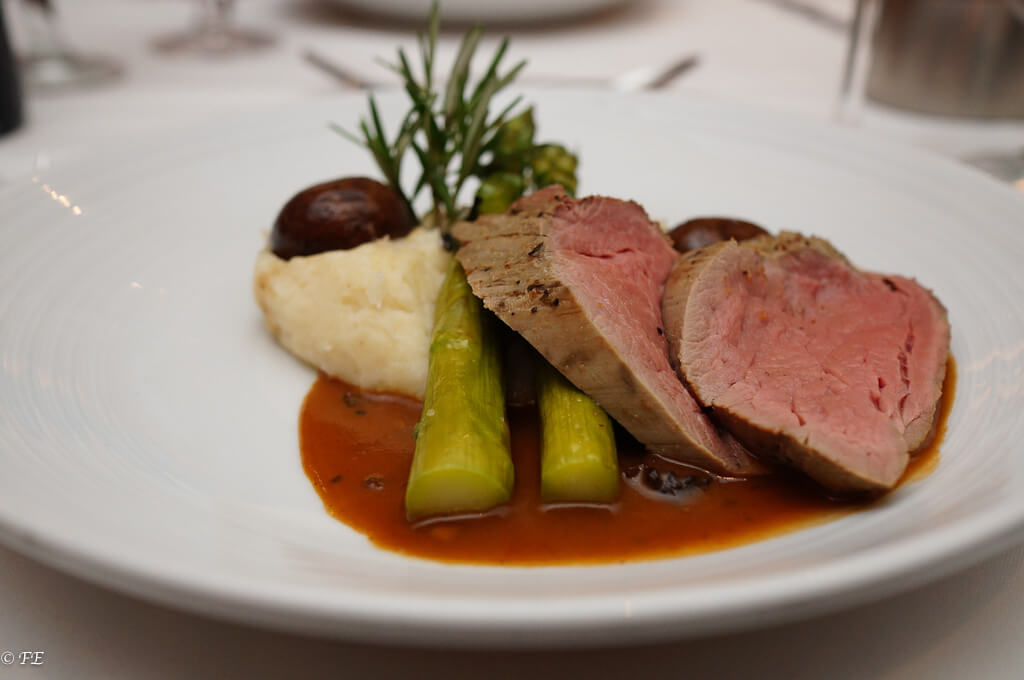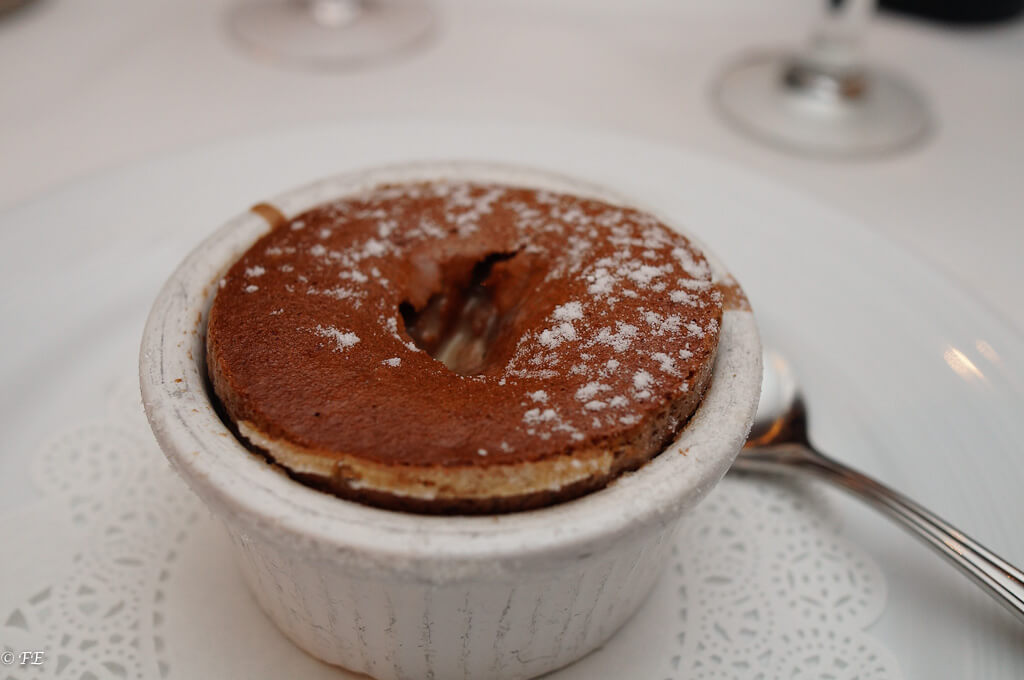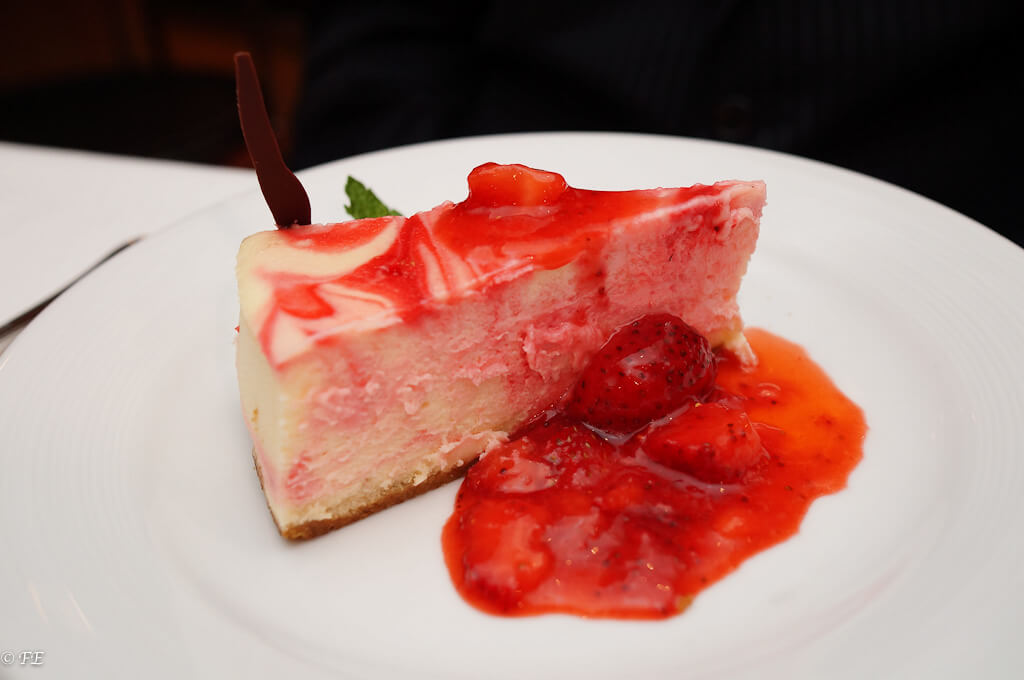 The service was great, our server was Pochara he was great, extremely professional and fast. He was also very friendly. Thank you for a great time.
After dinner we went up to the room and found this little guy trying to put on the rated R channel, good thing we go there just in time to stop him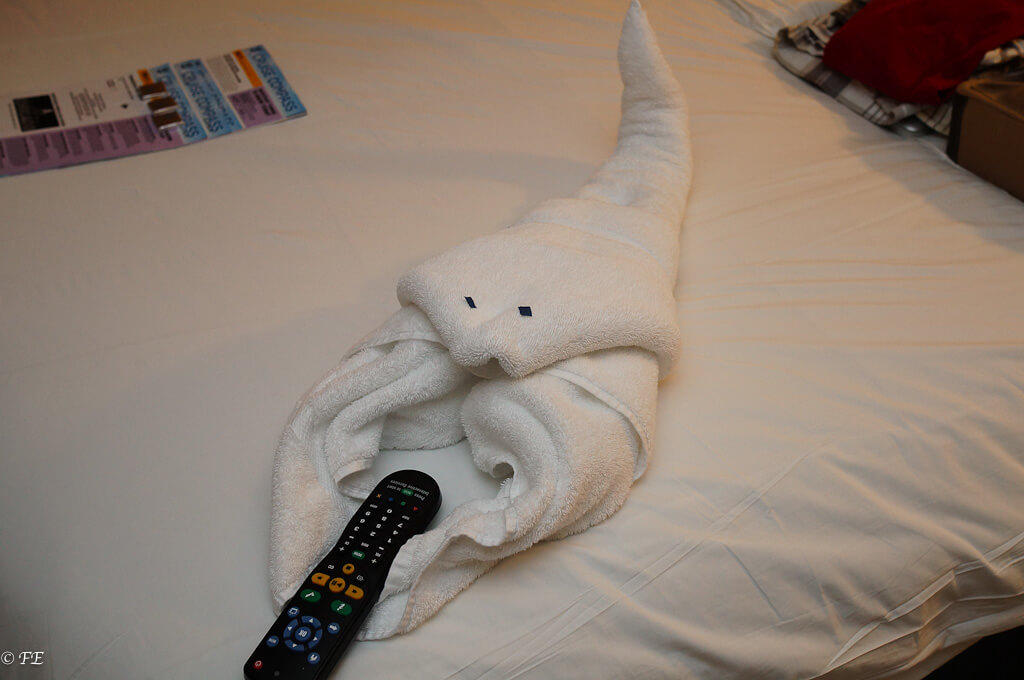 Once at the room we talked about the show reservation we had for tonight, it was the Allure of the Seas Chicago production, like stated before I had zero interest on going there, but I was going to go for them. Both mom and my bf were tired and he started watching a movie. We went to the balcony and agreed that we would do it another day, we tried changing the reservations on the Allure of the Seas Tv system, but I guess it was too late. In any case we were not going today. We checked her email and replied to a few of them. I noticed that the number of people that replied was decreasing. I told her that they were going to get tired of a bunch of pictures of her drinking and having fun. So at that point I decided that I was going to be the one selecting the pictures to send to the family. That had a better result, I decided to send pictures of sunsets, items, food, details and only a few of us.
After having some more wine in the Allure of the Seas balcony, mom and I decided that we should go and try a real bar. I had read lots about the Viking Crown lounge and it was one place that I wanted to visit. We ended up going there several other times during our cruise. So we said goodbye to the bf and headed upstairs for a drink. He was lost in his movie and there was no force of nature that would get him out of that bed, well now that I think about it maybe a tidal wave could of done it. But I really don't think anyone would of liked the results of that.
So we got on the elevator and headed up. Let me tell you something, this is by far my favorite bar on the Allure of the Seas. The location is prime, the view and atmosphere are fantastic as well. I was in love with this place, the music band was singing songs like Chicago, 3 times a lady and New york. As I walked through the doors, I started singing, its like if this venue was designed for us. The second thing I did was approach the bartender and ask him for a dirty martini, then he looked at me and said it's two for one. And then I remembered he was right, it was ladies night on the Allure of the seas that night, I guess he saw my lady side 
, no, that was not the case, mom was the lady. So who was I to refuse another drink? I ordered a cosmo, I figured she could drink some of the cosmo. She was already drinking a glass of wine, but I was sure that somehow we could manage to drink everything. You have to remember that we just put down a bottle of wine for dinner and a couple of glasses at the balcony.
The bartender made our drinks, mom paid and tipped extra. Tipping habits back in our home country are very stingy, but she has learned lots from me. The bartender was very professional and knowledgeable about martinis. He made then just the way I like them. My complement goes to him, unfortunately I did not grab his name.
We took our drinks and made our way to the chairs that would become our oasis for the rest of the cruise.
Allure of the Seas Viking Crown lounge
As we sat there I noticed that I did not even shave that morning, I was having so much fun that I completely forgot to shave. We also talked about the long wait to get into the MDR because the photographers hold the line, but what some people don't know is that you can just go around them and that is exactly what we did. No one said anything, so its all good, but we did pass about 10 people that were waiting for their pictures to be taken.
We only had a few pictures taken of us during the entire cruise, but I never bought one. That is why I carry my tripod with me, so I can get all my pictures just by setting the camera on timer. In most cases all the results are satisfactory, no need for professional pictures for us.
Another topic that came up was walkie takkies, I have no problem with them. But what I do however have an issue with is when parents let their children use them as toys. While waiting to be seated for dinner a little very cute girl was playing with one and interrupting a conversation that was going on between some people that were trying to find each other. The girl kept making silly noises and eventually the people decided to change channels. I am sure the other people were pretty irritated.
By the way I forgot to mention that in the Allure of the Seas MDR you can only get your meats medium rare or medium well. There was a long thread here in CC about this topic, this was never an issue for mom and I, but it was for my bf. He rarely eats red meat and when he does, he likes it extremely well over done, so he never ordered meat in the MDR, but he did in other venues, ill get into that later.
Once again I want to comment about the Allure of the Seas musicians in the crown, they were so much fun, some people even requested songs while others danced away. The place was not crowded at all, but everyone there had the right attitude, it was a great time.