Wondering what the Best Things to do in San Juan, Puerto Rico are? San Juan reminds me very much of Cartagena, Colombia. Ironically enough the castle in Cartagena has the same name as the main castle in San Juan. I have always enjoyed visiting forts and I was not going to leave San Juan without going to El Morro. I have also compiled a list of the main attractions in San Juan, this might better help you plan your upcoming vacation.
Best Things to do in San Juan, Puerto Rico –  On your own.
1 – Castillo San Felipe El Morro – This is one gorgeous fort, just the entrance alone speaks for itself. The wide space filled with green fields and surrounded by the ocean, makes it a wonderful place to visit. The fort itself is packed with history, and I am sure history buffs will appreciate. Personally, I just love going to old forts and enjoying the infrastructure of the era. This is one stop not to be missed.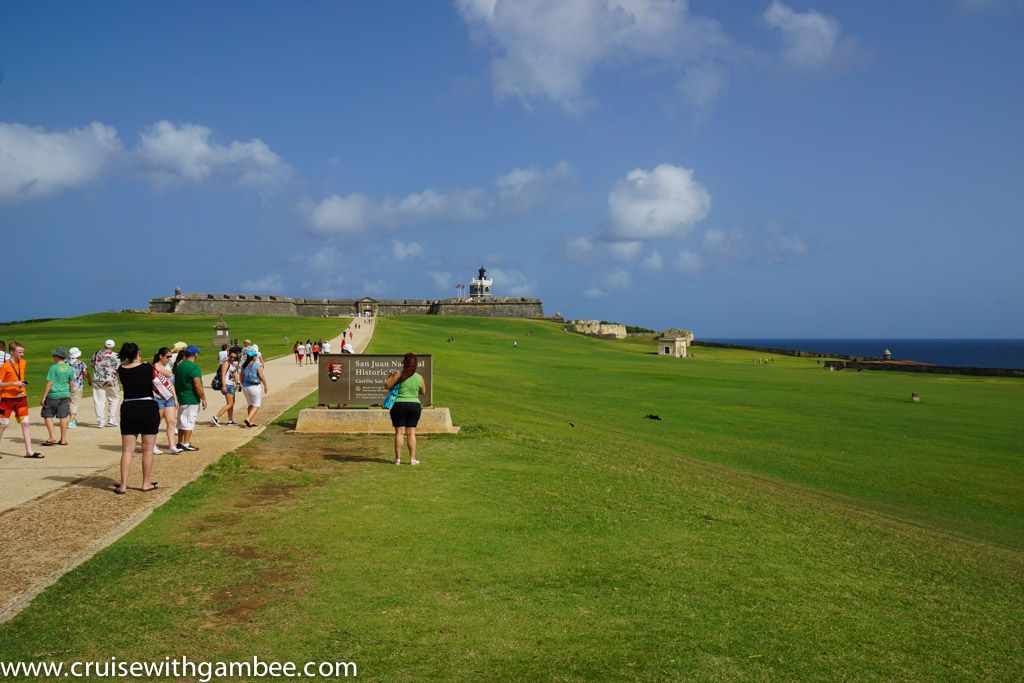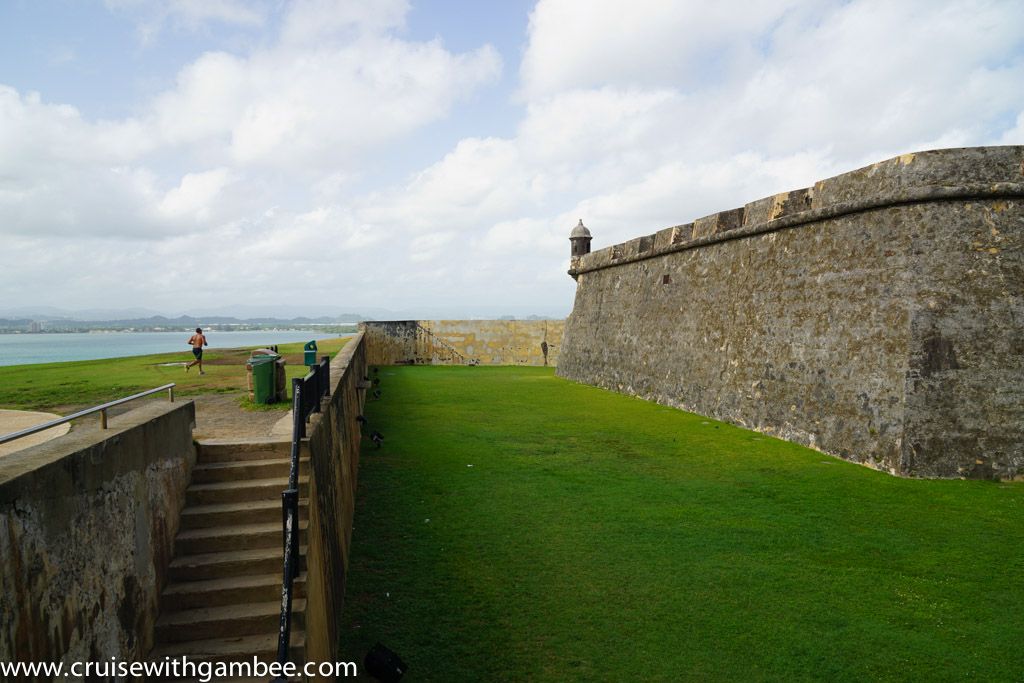 2 – Old San Juan – It mainly consists of restored buildings from the 16 & 17 century colonial era. It is, simply put, just gorgeous! We truly enjoyed walking around and enjoying the view! Of course, there are plenty of shops, bars and restaurants around, so this area offers something for everyone.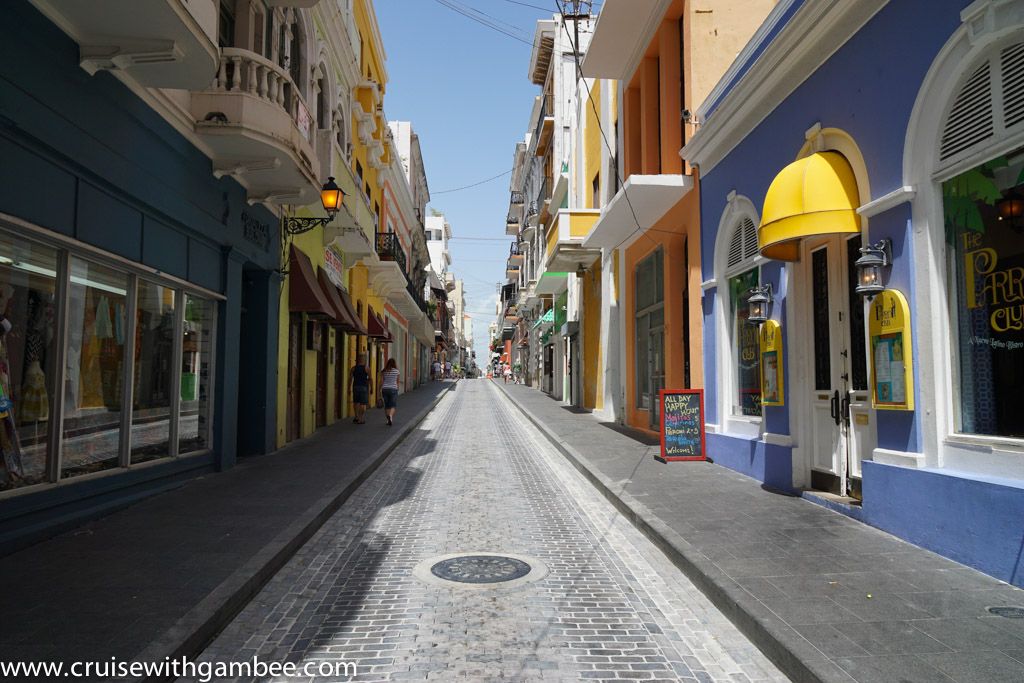 3 – El Yunque National Rainforest – The only rainforest in the United States, offers a unique experience. Most say that the rainforest must be seen in more than one day, so it is not the ideal cruise shore excursion. However, there are several tours that offer a comprehensive tour of the forest during your short stay. You could also do it with you cruise line for under $50 per person.
4 – Ocean Park Beach – About a 25 minute drive from the port is this very nice beach. With soft sand and warm Caribbean waters, this is a nice beach for those looking to get a nice tan or relaxing day by the ocean.
5 – Bacardi Rum Factory Tour – I am sure most of you have heard of the free drinks for those who visit the factory. Aside from that, you also get a tour of how the famous rum is made. There are few tours that include this stop, but you can also rent a car and make it there on your own.
6 – Casa Cortes – Do you have a taste for chocolate? This is a must during your stay in San Juan. This venue has chocolate in just about on everything on the menu. Being a chocolate lover, this place is one place I am sure not to miss!
7 – San Juan Cemetery– From the heights of Castillo de San Felipe you can see the cemetery. It looks truly remarkable from there, just bordering the ocean and holding so much history within. While we did not get a chance to visit it up close, I do hold it on my top to do list for our next visit.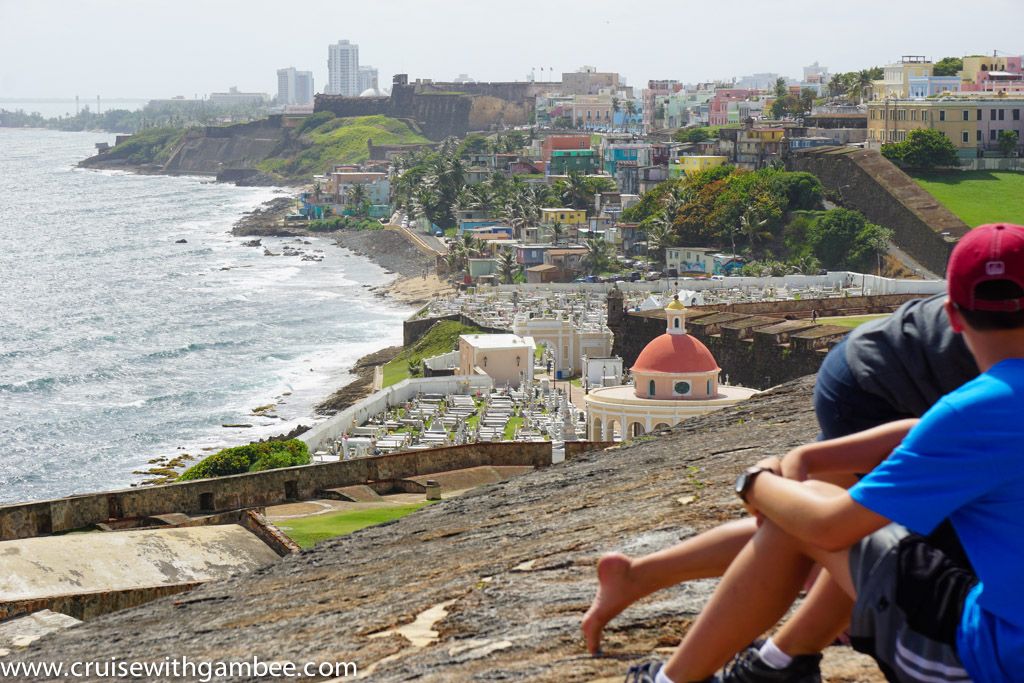 8 – San Juan Cathedral – Cathedrals always hold a special place in my heart, and this one of course is part of it. Built in 1540 and the entombed place of Ponce de Leon, deserves a short visit.
Best Things to do in San Juan, Puerto Rico – Shore Excursions.
San Juan is a very compact area, most of you who are avid shoppers will be in heaven! For me San Juan was a walk in the past, everything about it brought me wonderful memories of my childhood in Cartagena. I could spend hours there just walking around and getting my most precious shots. The one downside that I did notice was the humidity, it reminded me of a hot July day back in South Florida. Be sure to bring plenty of sunscreen, even if you just plan to walk around the city.
Thank you for visiting my Best Things to do in San Juan, Puerto Rico page 🙂