Are you wondering what the Best Things to do in St Maarten are? St Maarten is one of my favorite ports! I absolutely love the fact that two countries occupy the island and that you can travel between both with ease and experience something completely different. During our first time in the island we decided to play it safe and did the Bernard's tour to get to know as much as possible in the brief time we had there. For those visiting the island for the first time I highly recommend Bernard's Tour, they squeeze as much as possible into your day and let you experience some of the best it has to offer. That said, I did my research before our cruise and I knew that there were a lot of options for those looking into either a more relaxing or active days.
Best Things to do in St Maarten – Beaches
1- Orient Bay Beach – This beach really has it all, I have never been to such a comprehensive beach ever before. If you like to relax, you can rent an umbrella and lounger for about $20. They also have bar service to keep you from going thirsty. For those looking for adventure, you will find absolutely everything water-sport related there, even the new Jetpack! You just need to come with plenty of cash because it could add up. There is also a designated shopping area with plenty of goodies to buy. And do not forget the nudist beach for those who like to feel more free 😉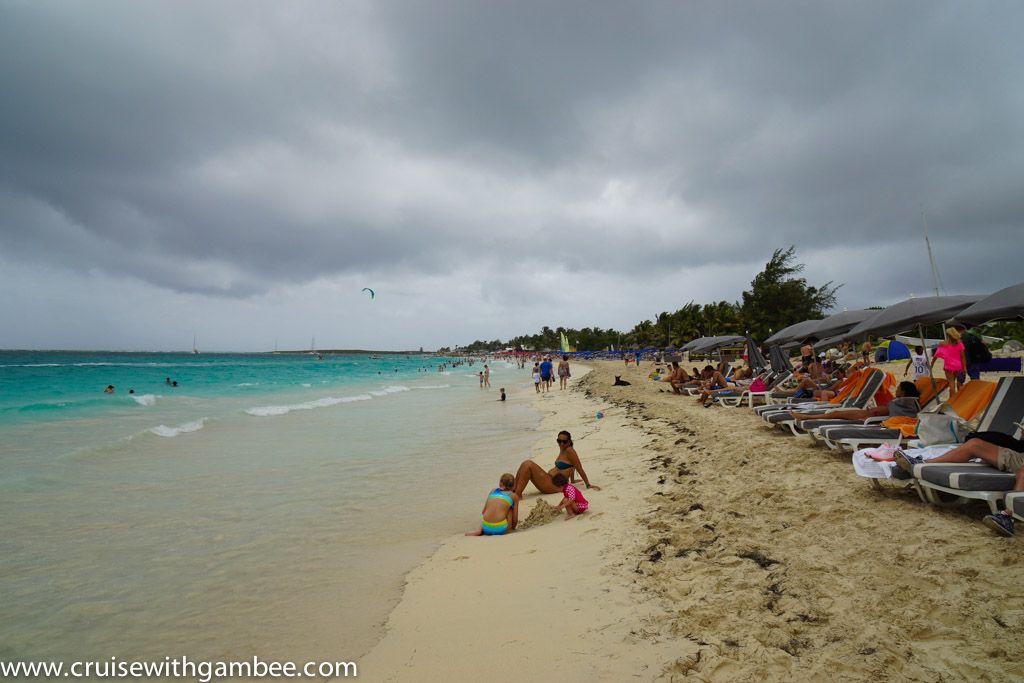 2 –Maho Beach – Maho offers an incredible experience, unlike no other! Here you're able to be stand a few feet away from a 747 taking off. This is something that you will have to experience to really appreciate how amazing it is. Just keep in mind that it is a very busy beach, and not an ideal place to relax.
3 – Mullet Bay – Looking for something a little more calm? About a 20 minute walk from Maho beach you will find Mullet Bay. A beautiful beach with clear water and soft sand to relax and sunbathe.
4 – Cupecoy Beach – A little further from Mullet Bay is Cupecoy, this beach is known for the gorgeous sunsets and friendliness to the GLBT community.
5- Great Bay Beach – This beach is the closest one to the port, about a 30 minute walk or a short taxi ride. While the proximity to the port is tempting, you have to keep in mind that there are a lot of documented articles floating around stating the level of contamination of the water. As a mater of fact, I was wondering why the beach was so empty on my stay there. It was later on that I found out of the water situation.
Best Things to do in St Maarten – Other
1 – Loterie Farm – This is a nature reserve that offers hiking, Zipline and biking. They also offer a great gastronomical experience in their hidden forest cafe.
2 – Boardwalk – Located in the Great Bay, this is a short 30 minute walk from the port. There are plenty of shops, bars and restaurants around the area. It is also an area to do a little cultural walk and learn about the island.
3 – Marigot – Is the capital on the French side of the island. Here you can do all the duty free shopping that your heart desires. Although we were told that you could find better prices on the Dutch side. Either way this a nice city to visit and maybe enjoy some food on the famous Sarafina's Bakery.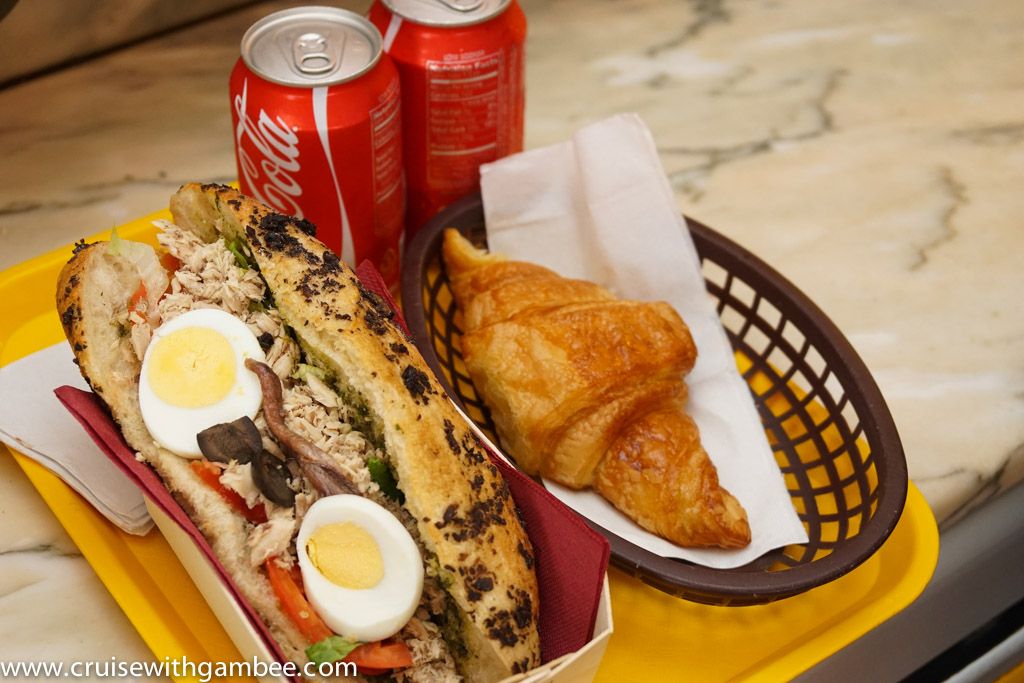 4 – Fort Saint Louis – In Marigot a short hike to the top of this fort, offers some fantastic views of the island.
5 – Paradise Peak – This is the tallest mountain in St. Maarten and offers great views for those who are willing to put the time to get to the top.
6 – Zoological Park & Botanical Garden – Discover some of the local animals in the largest Zoo in the Caribbean.
Best Things to do in St Maarten – Shore excursions
Of course, there is the option of going through the cruise line just to be safe. Here are a few of the shore excursions offered by them.
There is simply too much to do to settle down the Best Things to do in St Maarten. But I have compiled a list of my favorite things and a few that I am looking forward to doing once I get to visit the port again.
Thank you for visiting my Best Things to do in St Maarten webpage.