The rest of the day was spend by the Norwegian Breakaway pools, jacuzzis and water slides. I believe first we went to H2O to the jacuzzis and spend a few hours there. These are all with the underwater camera.
I really like this waterfall, I am sure under warm weather it will get lots of use.
H2O was getting plenty of action that day and so were all the lido decks, but always managed to get a spot everywhere that we wanted to be in. I really can't remember much details on what happened that day around that time. I had left my cell in the room, and I was only carrying my underwater camera.
At some point I got hungry, and I went to the uptown grill to get a burger, very yummy.
The one thing I never found in the grill was mayo, I guess you could go downstairs and get some if you really wanted it.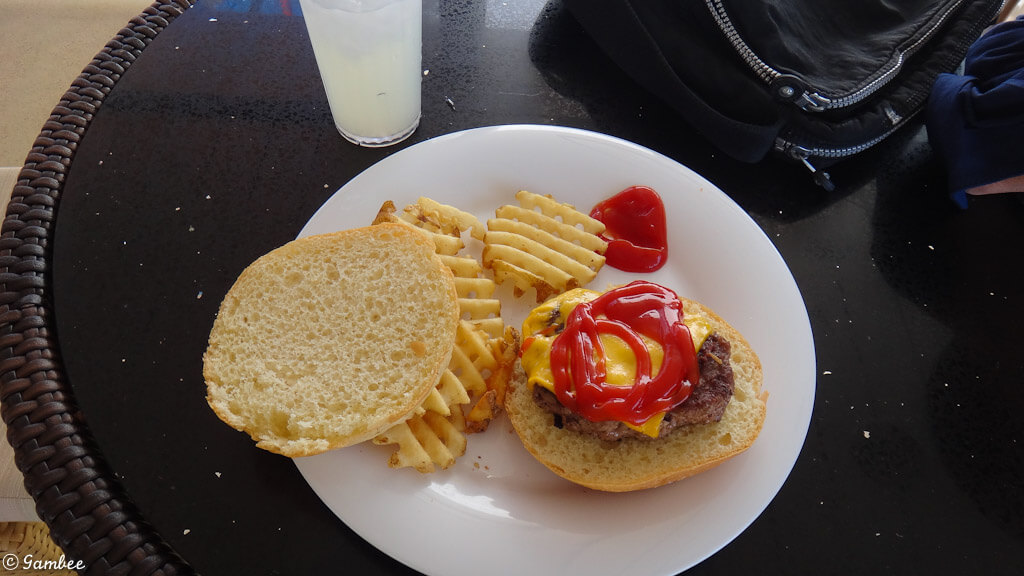 The Norwegian Breakaway main pool was getting plenty of action, I really like that shallow part.  They had a bunch of events going on that day. Everyone was having a great time.
The marketplace.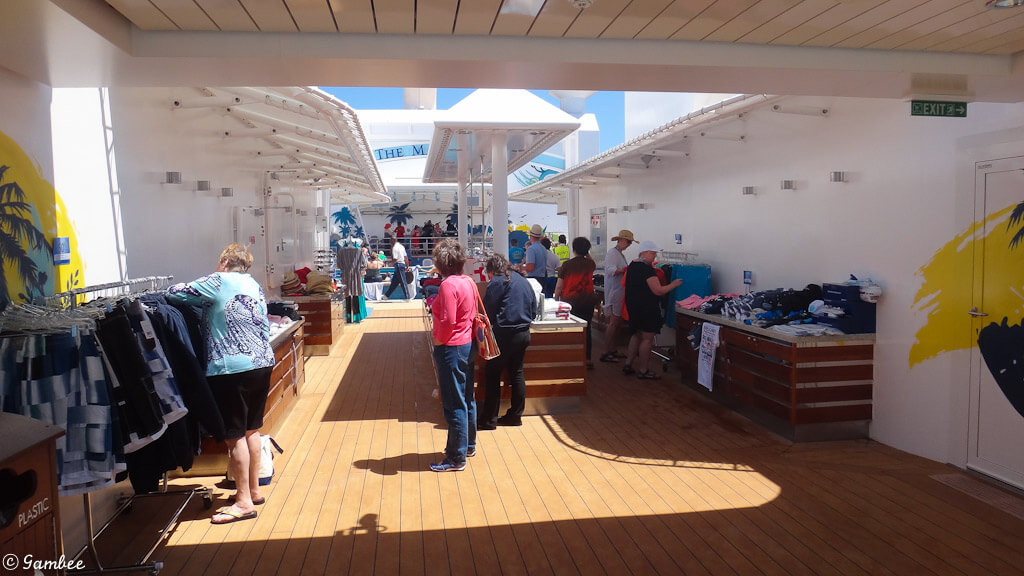 The placement of this pool is just plain odd, but I guess it works…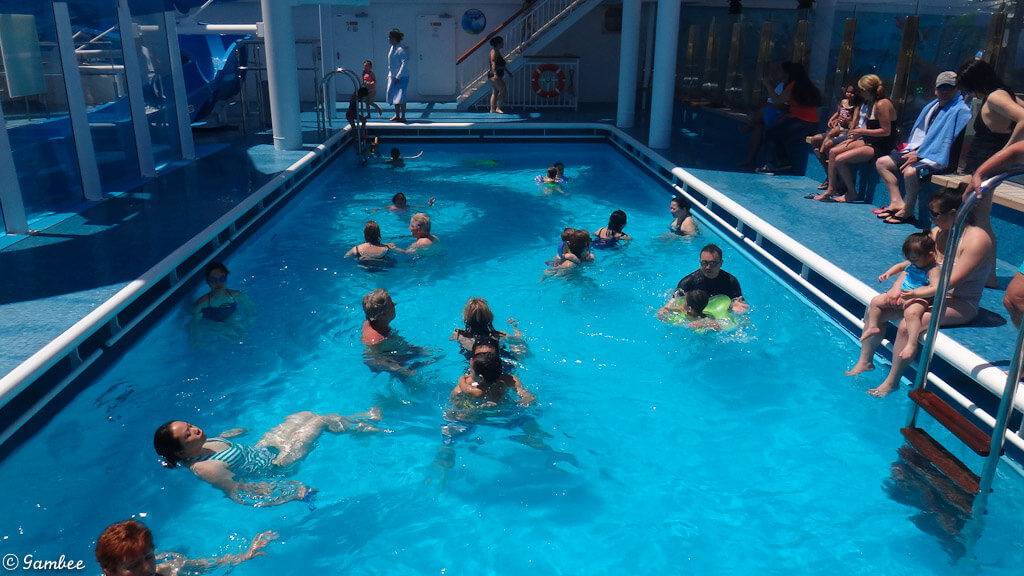 That's about the busiest I ever saw it.
Not the best picture, but it is all I have. It is just awesome to be up there, the views are incredible.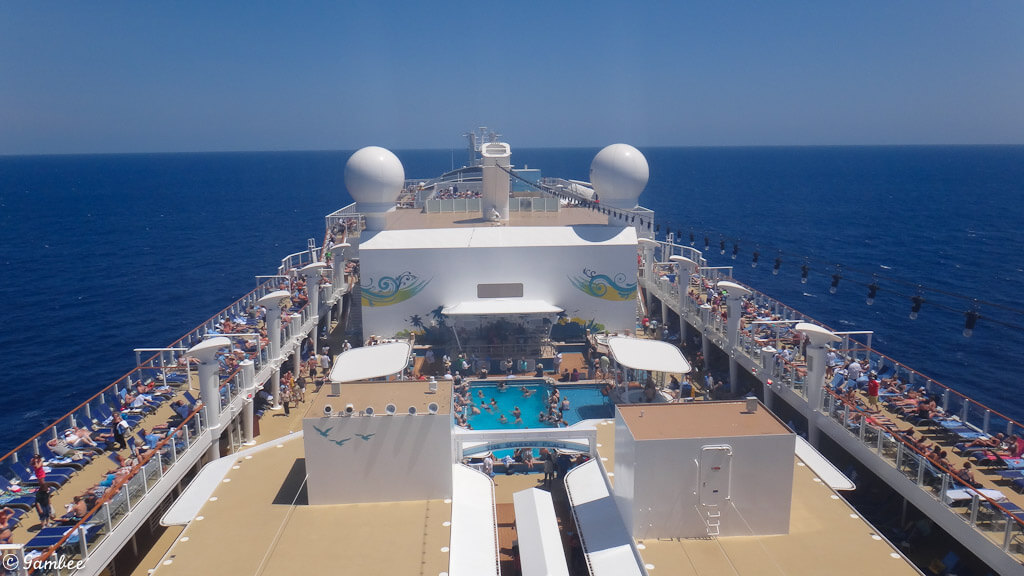 I had to go give the cam to my mom so I could ride the slides some. I also remember a gentleman a little upset because he could not take off his wedding ring and therefore he could not ride the slides.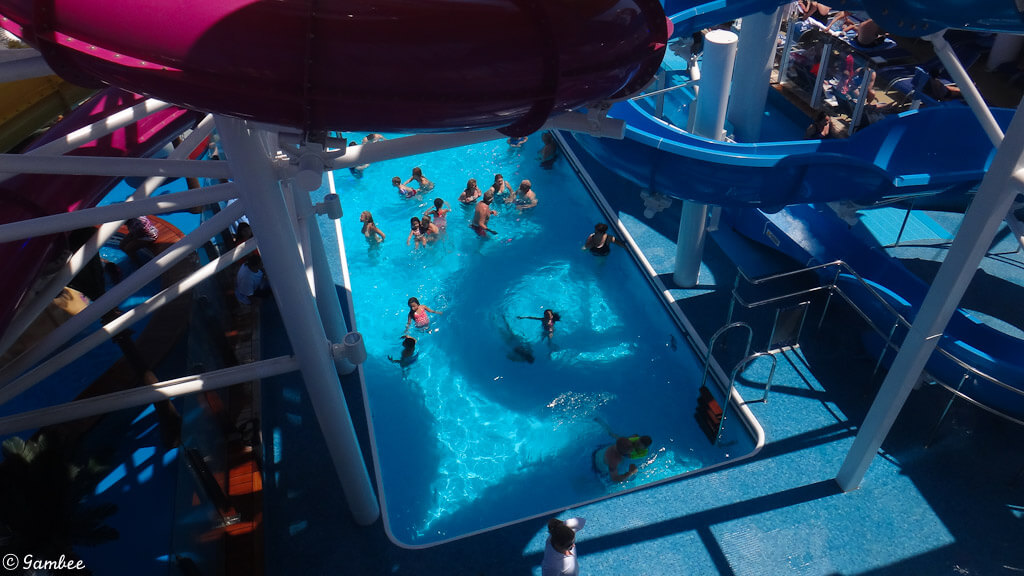 Back down.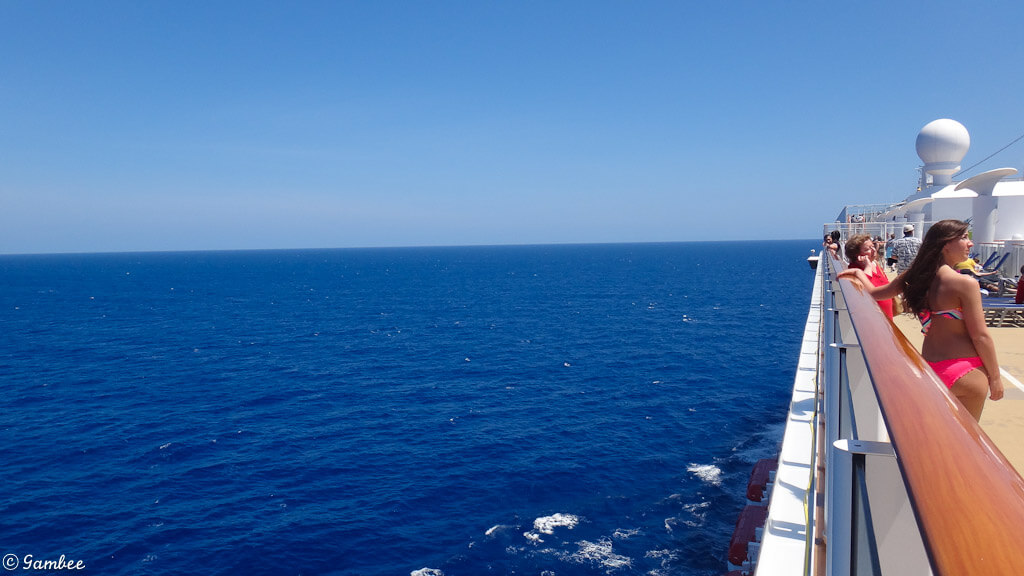 Norwegian Breakaway Vibe.
Peter Max
Ok so let me talk a little about Peter Max.
I am not sure when, but at some point in time that afternoon, I was walking around on the pool deck and I saw Peter Max. First of all I could not believe that I actually recognized him, I was very excited about that. They were both walking and his friend was pointing up to the water slide, like to trying to show Max something.
Anyway, I am not sure how I did it, but I managed to get a lot of courage and go to him to say hello.
And this is how the conversation went….
Me: Hello, are you Petter Max.
Him: Yes, (with a not so good face).
Me: Very nice to meet you, great job on the ship (I have to admit that the paint grew on me and I like it now. Trust me, I know how much I was against in the past. But the week before when I saw the Norwegian Breakaway sailing out of NY it just looked majestic on that cam)
Him: Ok
Me: Would you mind if I get a picture with you?
Him: "Uggghhhhhhhhhhhh" and his companion rolled his eyes
Me: Never mind, no worries, enjoy your cruise.
Him: Them he finally smiled and gave a weak high five.
I am not really sure what to say here, I understand that he must of taken thousands pictures by now. But I did felt a little let down by his attitude, I mean he is a celebrity in a ship which he decorated… Of course he is going to get people asking for pictures.
The funny thing out this entire situation is that I actually recognized him. I am absolutely horrible with faces, I really cannot believe that I recognized him.
My bf said that I should of told him his art was horrible, and put him in his place. But that is just not me, if he wants to be like that then be it. I wont sink to his level!
One thing is for sure, I will never buy any of his art!
Then later on in the afternoon I headed back to the room and relaxed a little.
The beauty of an aft balcony, I wish I could always afford to get one.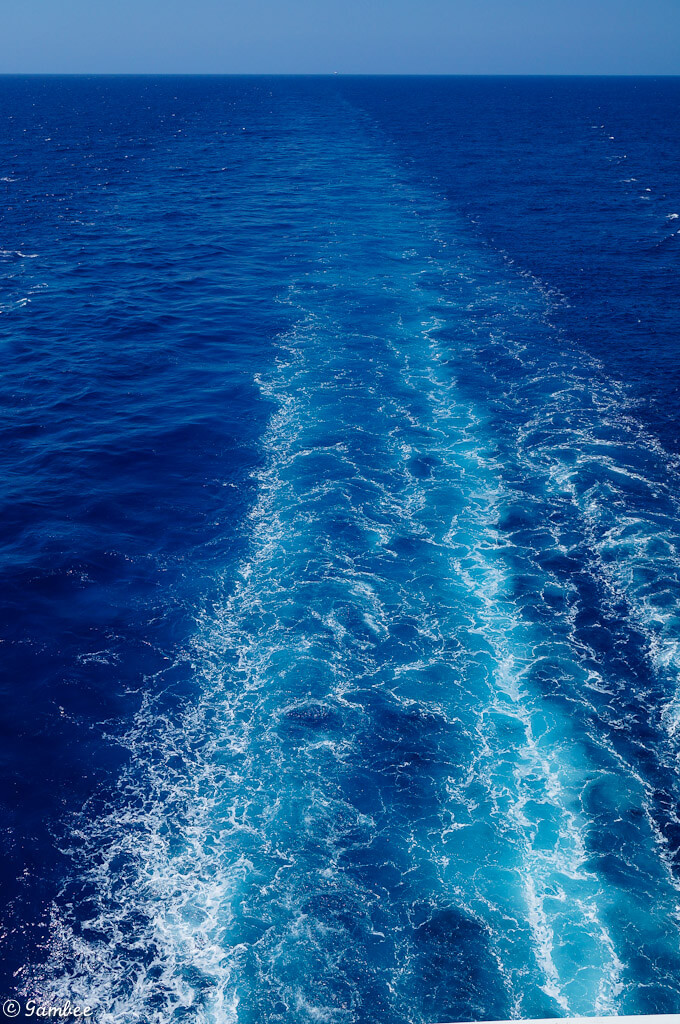 I shared a little of my Redbull/vodka with Willy 
.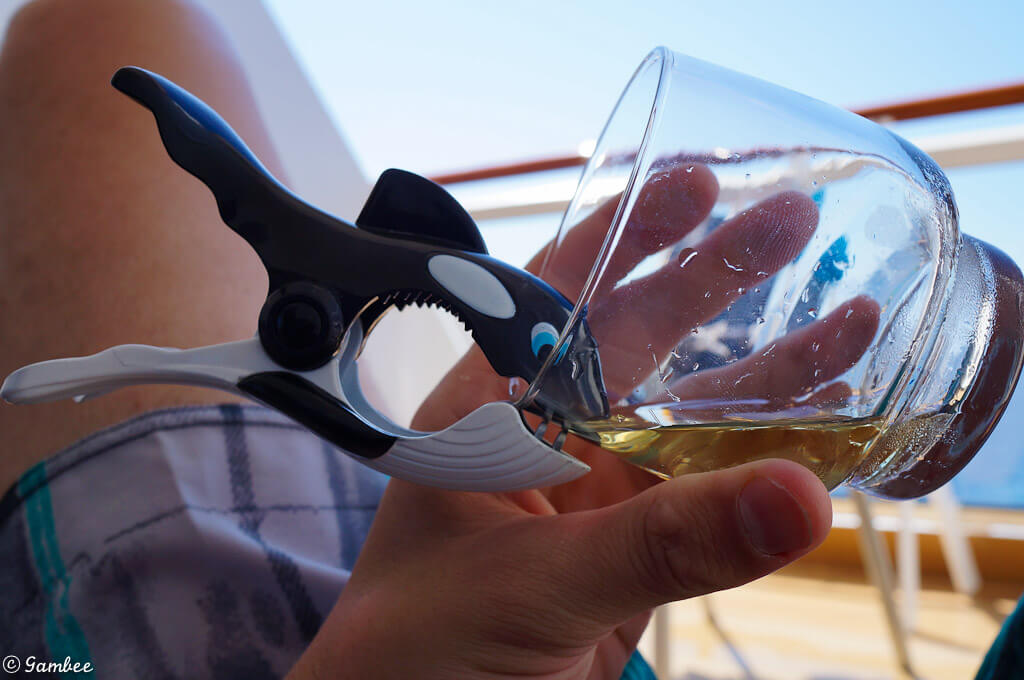 My mom left the room go see a meet and greet, when she got there she realized that it was for kids 
.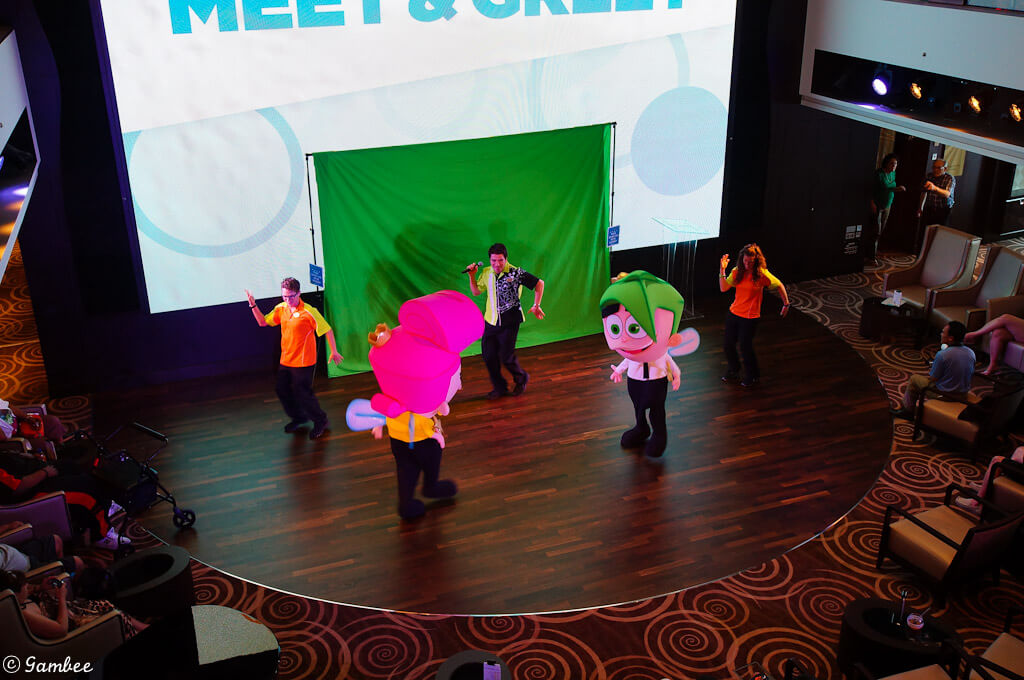 I had also asked to get me lobster tail from Carlo's bakery.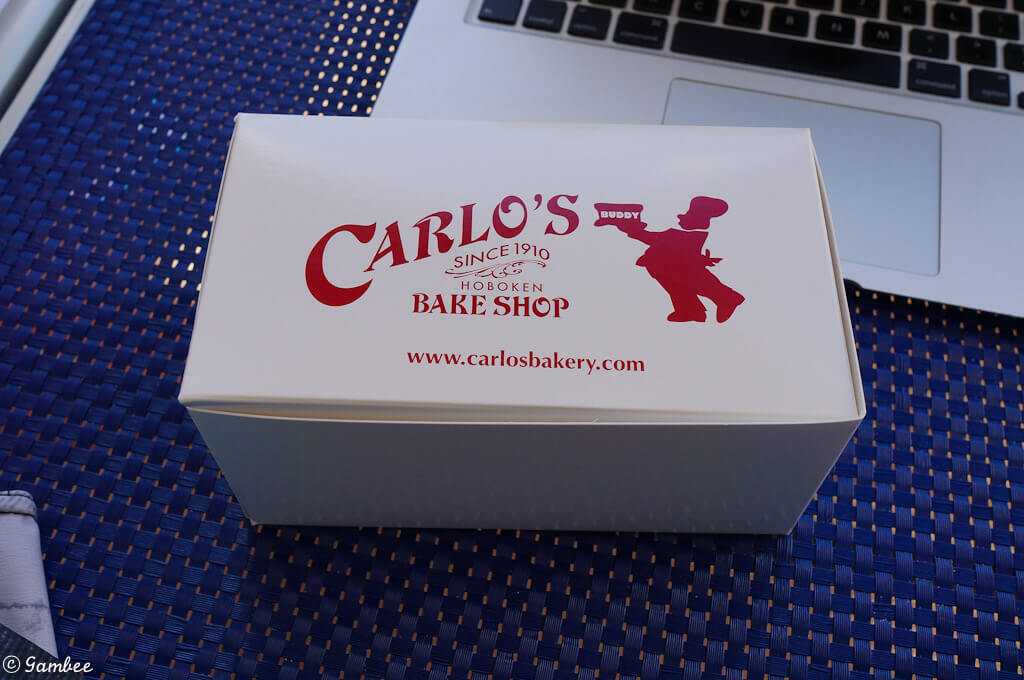 And she came back with a carrot cake cupcake instead, she said the name confused her. But I have to say, that was a very tasty cupcake. Possibly the best I've ever had. My problem with cupcakes is that they are never moist enough, this one was just perfect!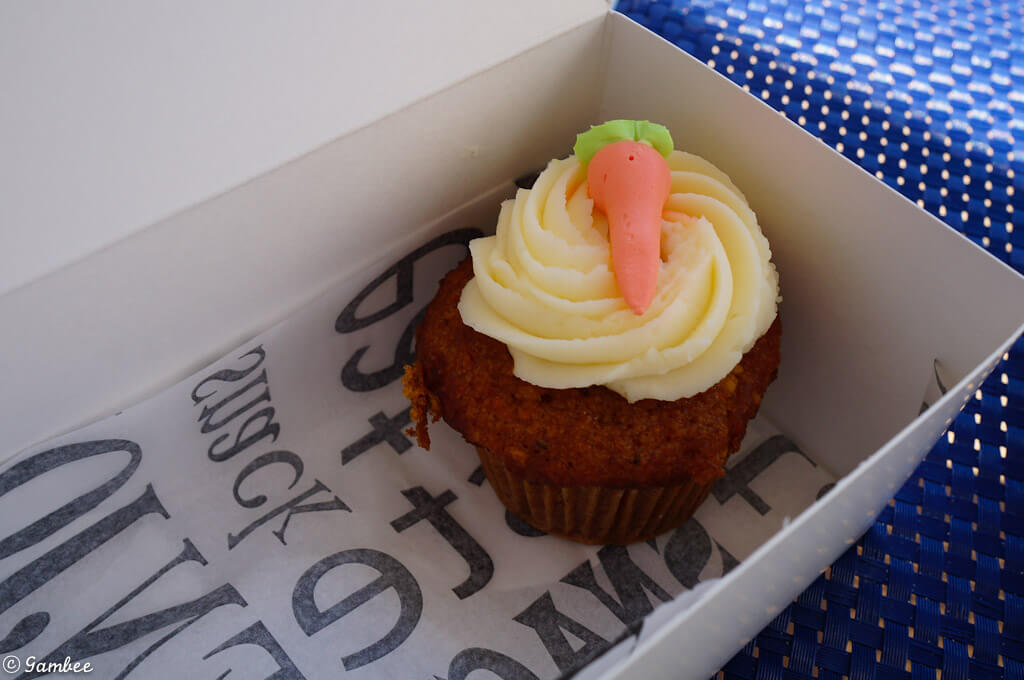 She went back out for the Rockettes meet and greet.