Chapter 15 will focus on the Bermuda Caves and the Bermuda Aquarium.
Then mom went into a little store and bought our Bermuda souvenir plate. It is not that one, I failed to take a pic of it. By the way, we over paid for it, I think she says it by the dockyard for a few bucks cheaper. On top of that she almost left it on the ship before disembarking.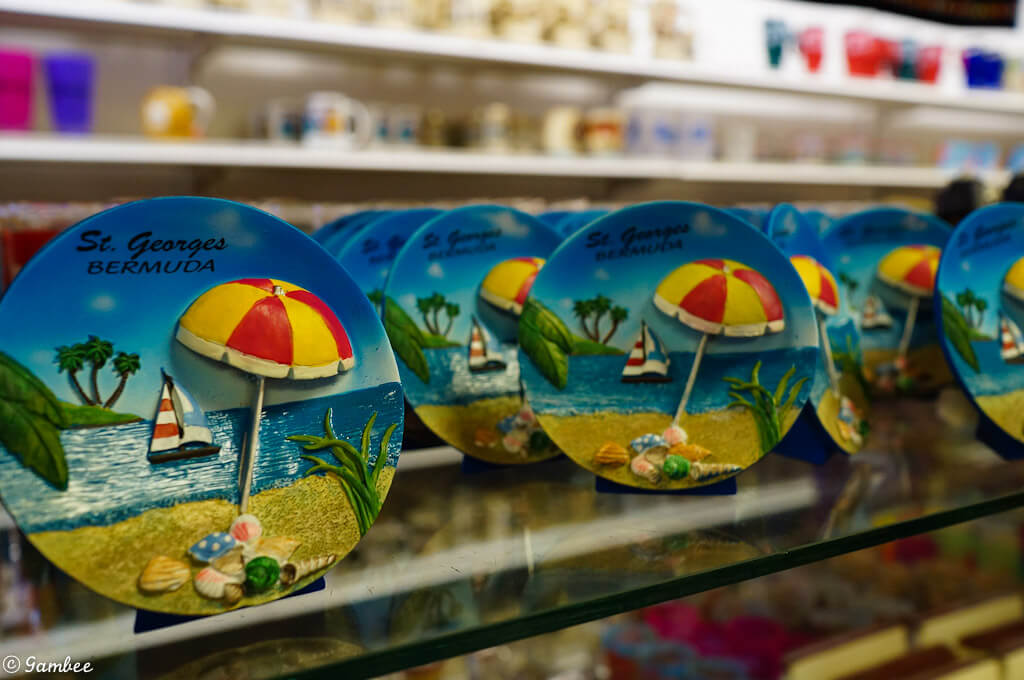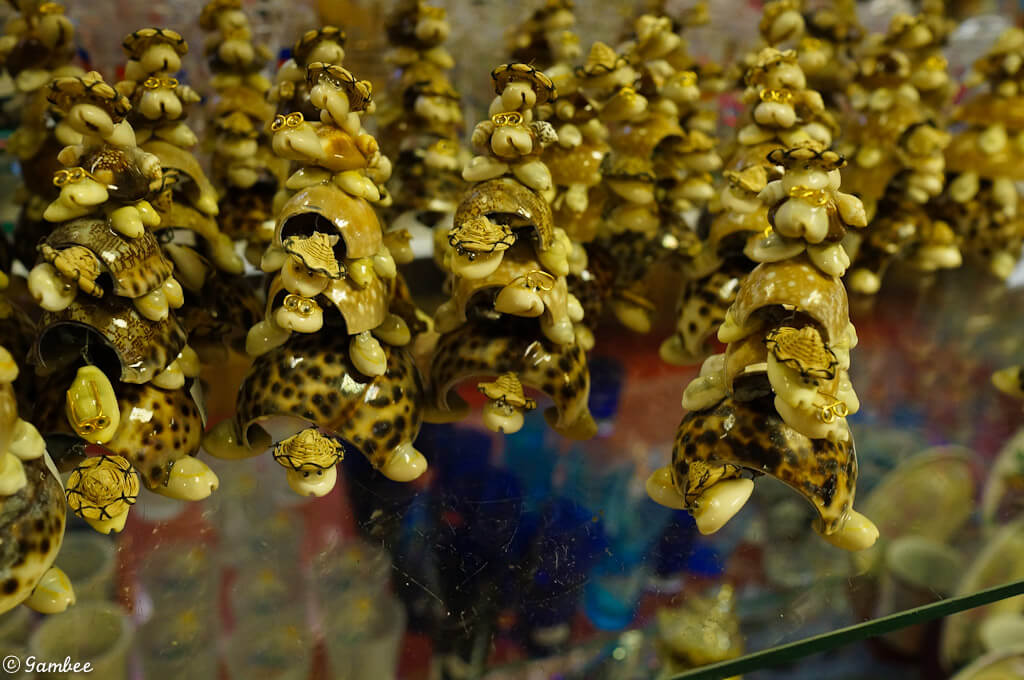 They kept making reference that Bermuda has the oldest working church in the Western hemisphere. I am not sure if it was this one or not.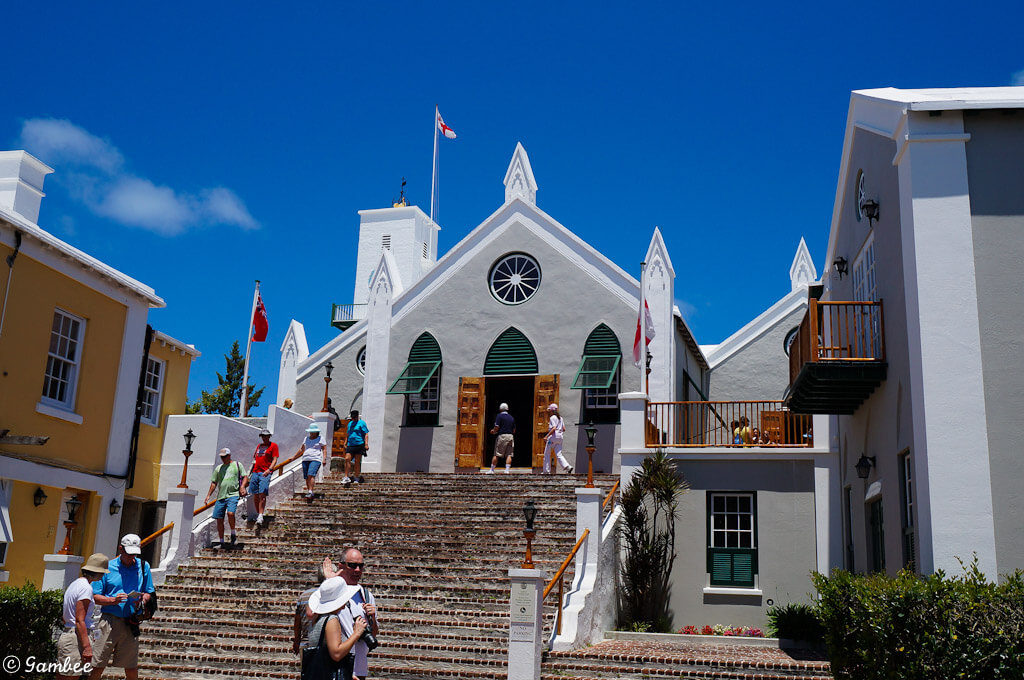 Then we boarded a bus and started heading towards the Bermuda Caves. The bus drivers are maniacs 
, lol. I think it was about a 30 minute bus ride.
I took a few pics on the way.
Just look at that water, I mean come on REALLY, look at it!!!!
By the way from the bus I saw a blue fish (I think it was a parrot fish).
Bermuda Photos
Once you get to the Bermuda Caves you have to walk a little to get to the entrance. About 5 minutes or so. The property is just breathtaking!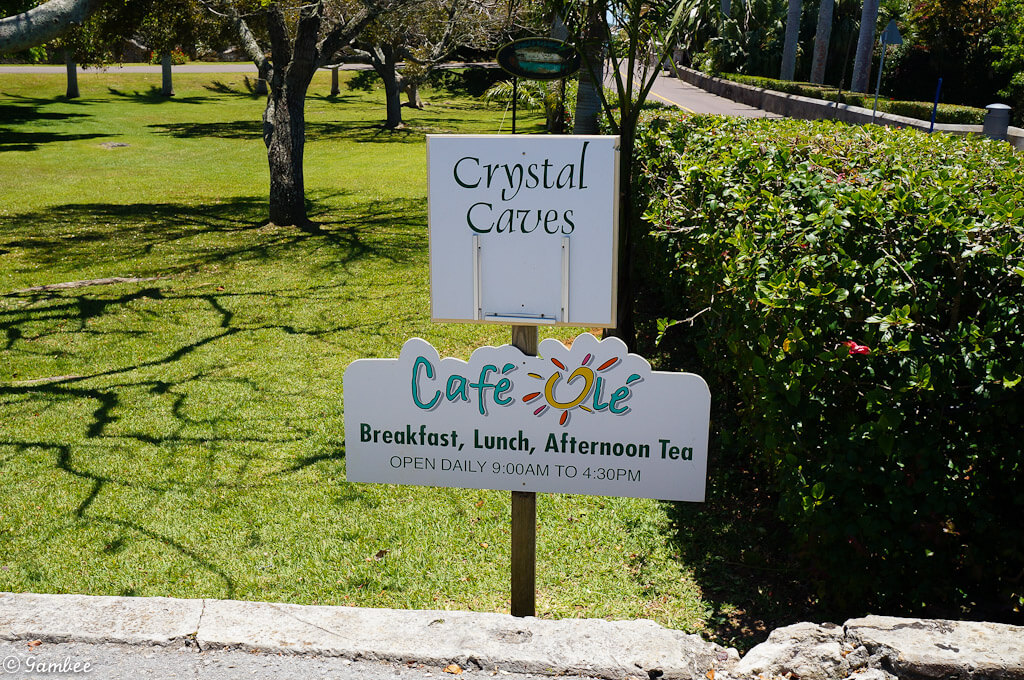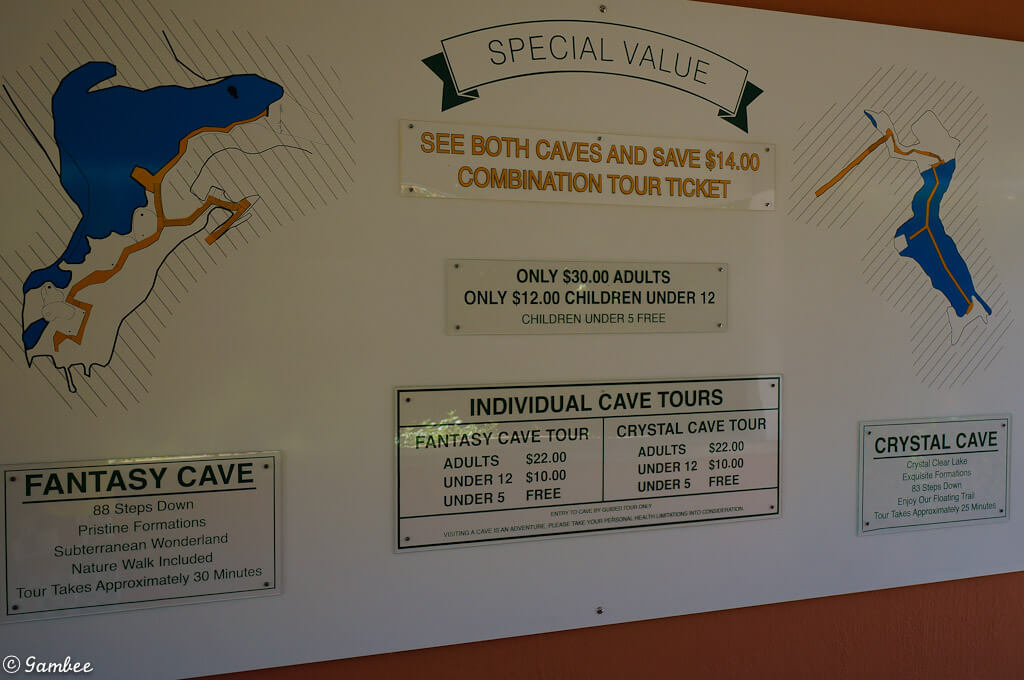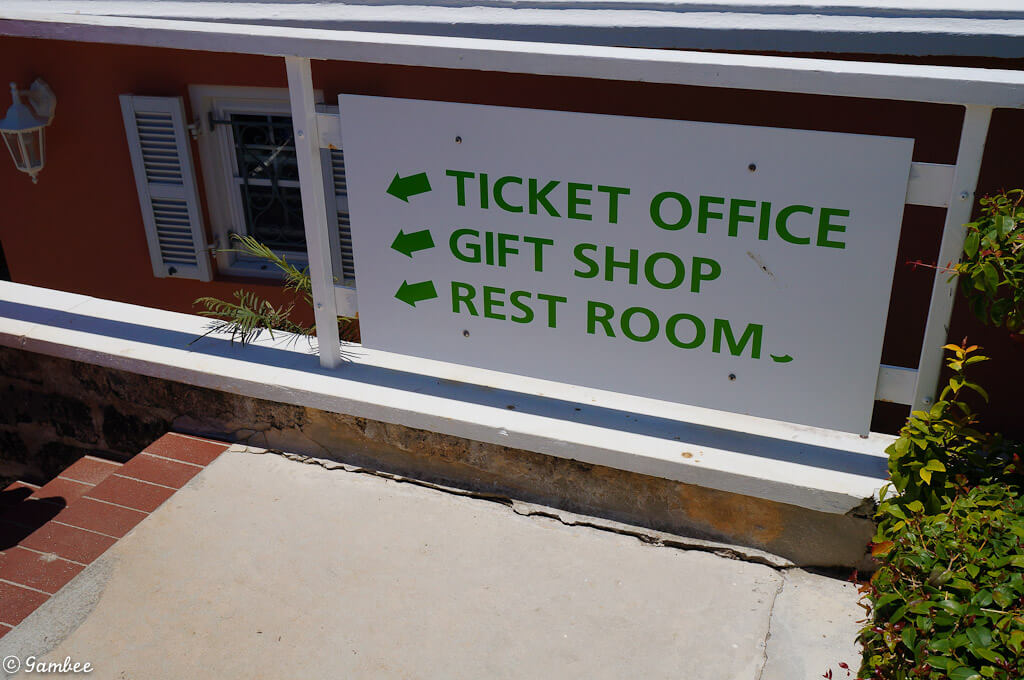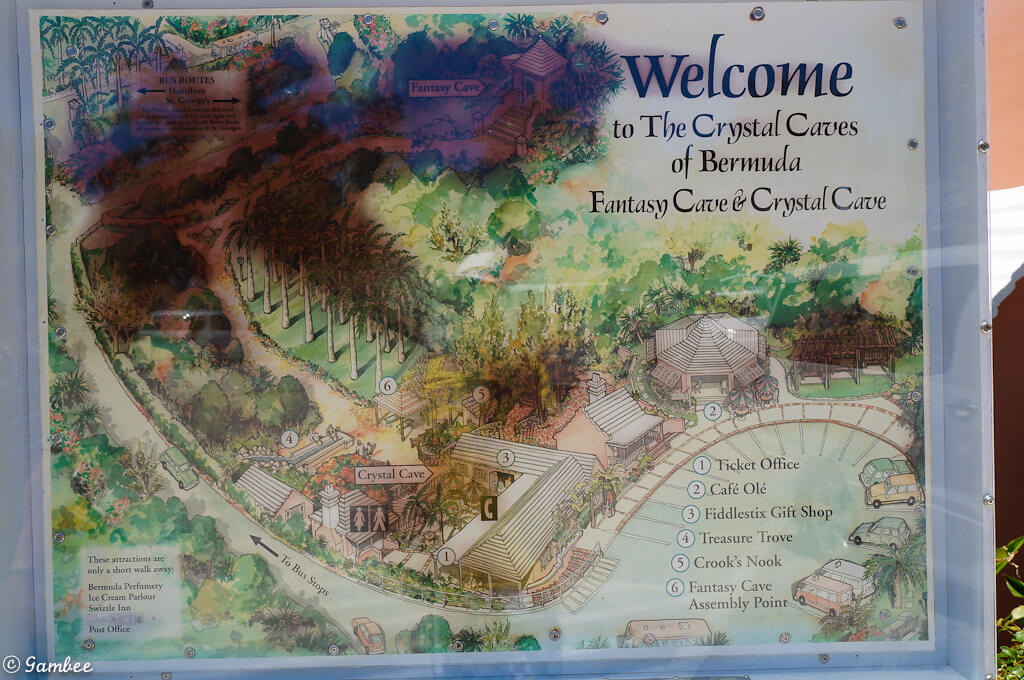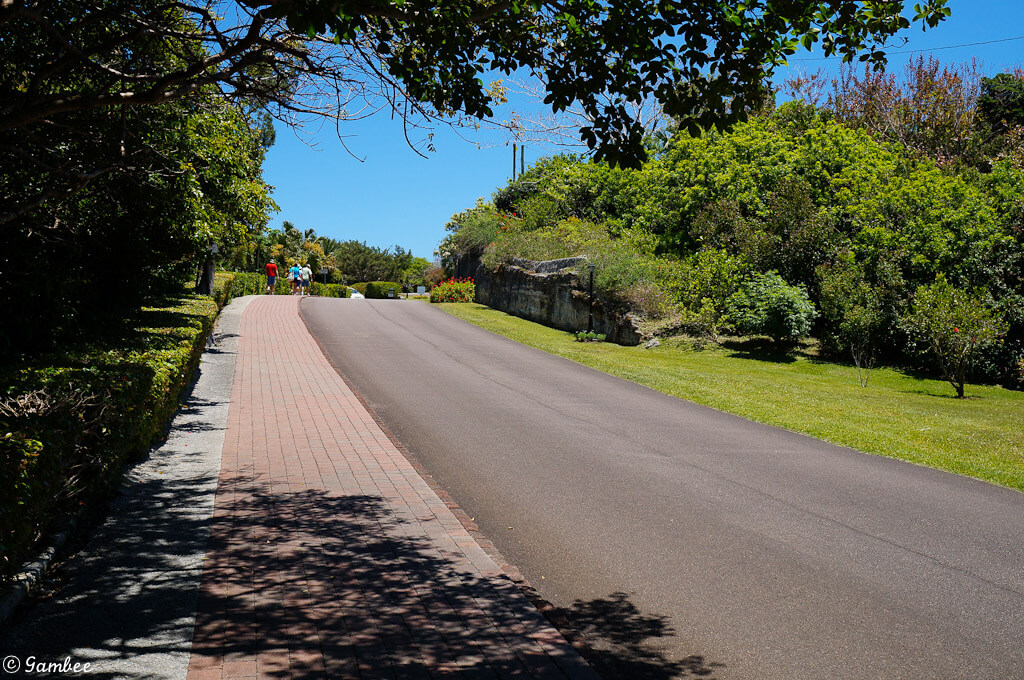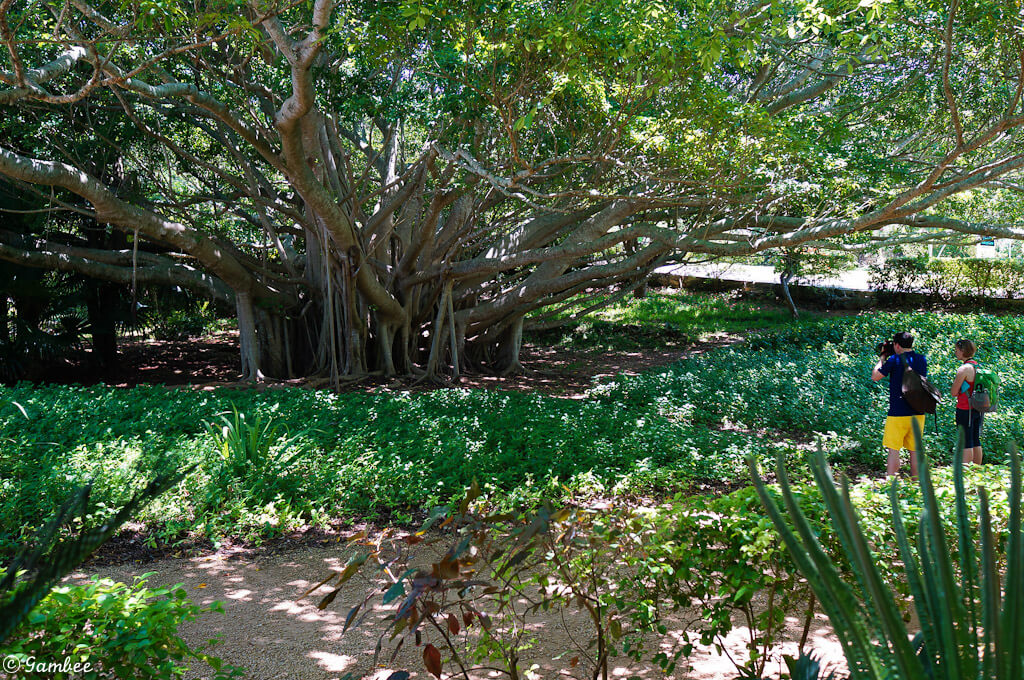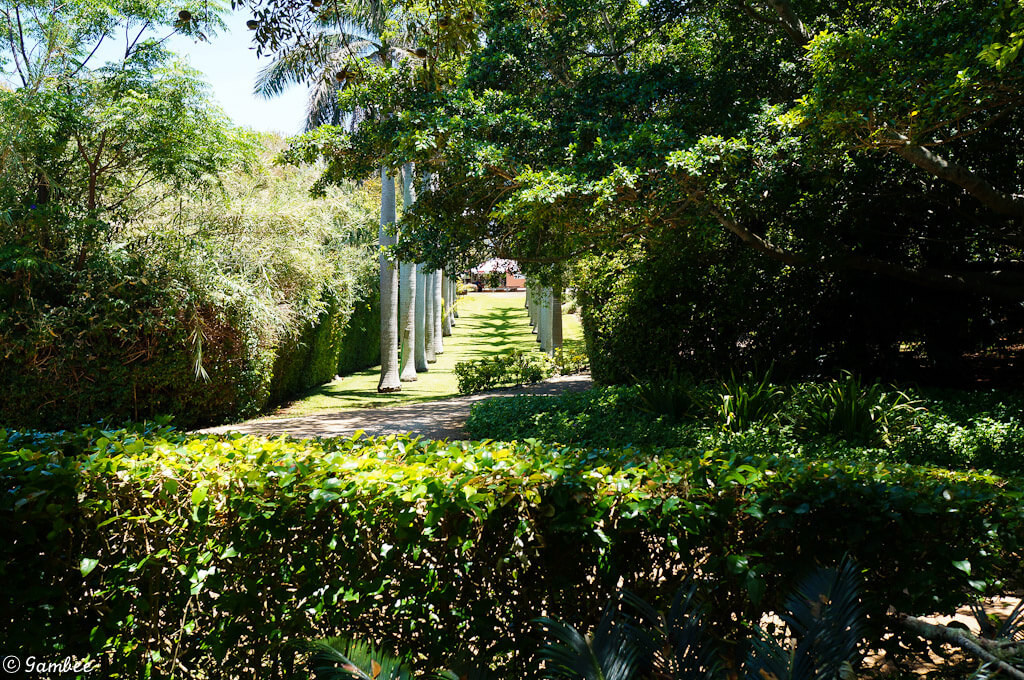 We only bought the Bermuda Crystal Cave one, I wish I had done both of them.
I believe they say that it is 88 steps down, but I am not sure about that.
I think the tour lasts about 30-45 minutes, the guide gives a very informed tour, and she also made some funny references. At on point in time they ask you to turn of all cameras and stay quiet. Then they turn all the lights off for about a minute, it is very freaky! But neat at the same time.
They also tell you the story of the Bermuda caves. I wont go into details. But basically two young boys found the cave and went down there alone with a rope and candle light. They stayed there from an hour or so and then went to tell the owner of the property. Eventually the owner opened the caves as an attraction, but the entrance was a very tight one and you had to go down by rope. Then a few years later they blasted the way down to the caves they have now.
All these pictures are handheld, I managed to forget to bring my gorilla-pod and my extra battery. You want know the crazy part, when I entered the caves I noticed my camera was at 25% battery. At least I noticed and could set my camera to Econo-mode so I could make it last longer.
Overall the Bermuda caves were neat, we did then, but will most likely never go back. Personally I think they are a bit over priced, but shore excursions are always expensive. When we left we gave our guide a little tip (I think we were the only ones in our group to do so). Then I asked her a way out, and she told us a little short cut through the path to the other cave. It was a very nice walk through that path, unfortunately I did not get any pictures because of the battery running low. I had to be very careful so I had enough battery for the Bermuda aquarium.
Actually my bad, I actually took two.
See the rooster?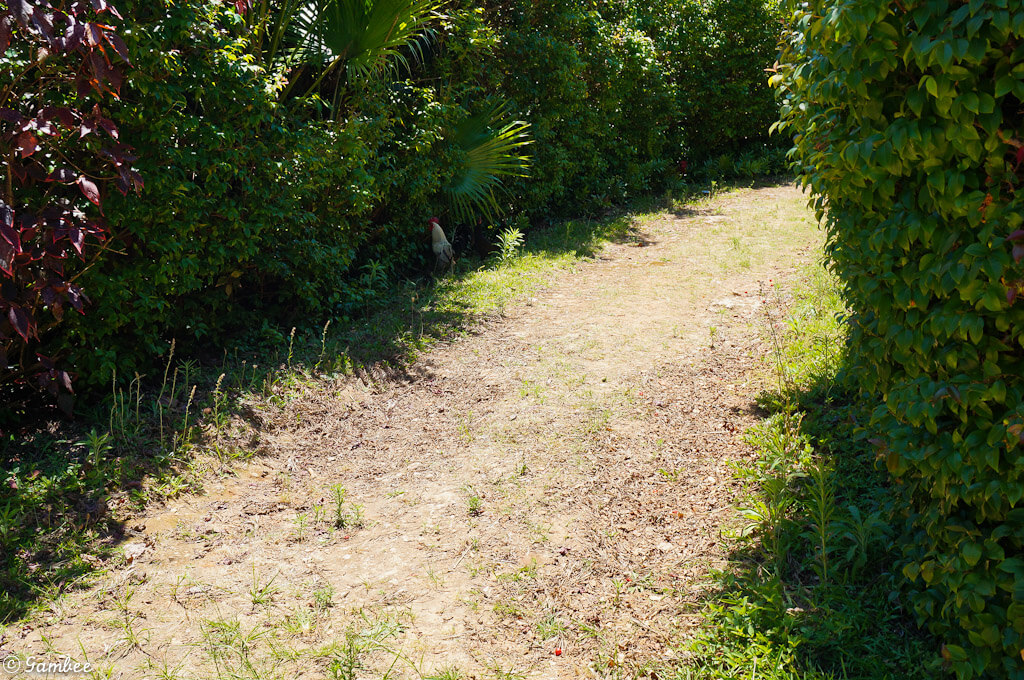 So our plans were to go to the ice cream place that we saw when we got off the bus and then catch a bus to go to the Bermuda aquarium. By the way that ice-cream place comes highly recommended and apparently they are famous, we never made it there.
Little did we know that the exit of the shortcut ended up in the Bermuda Swizzle inn. I had read from numerous reviews that this place is also famous. So we decided to stop by and eat something. We were both hungry by then.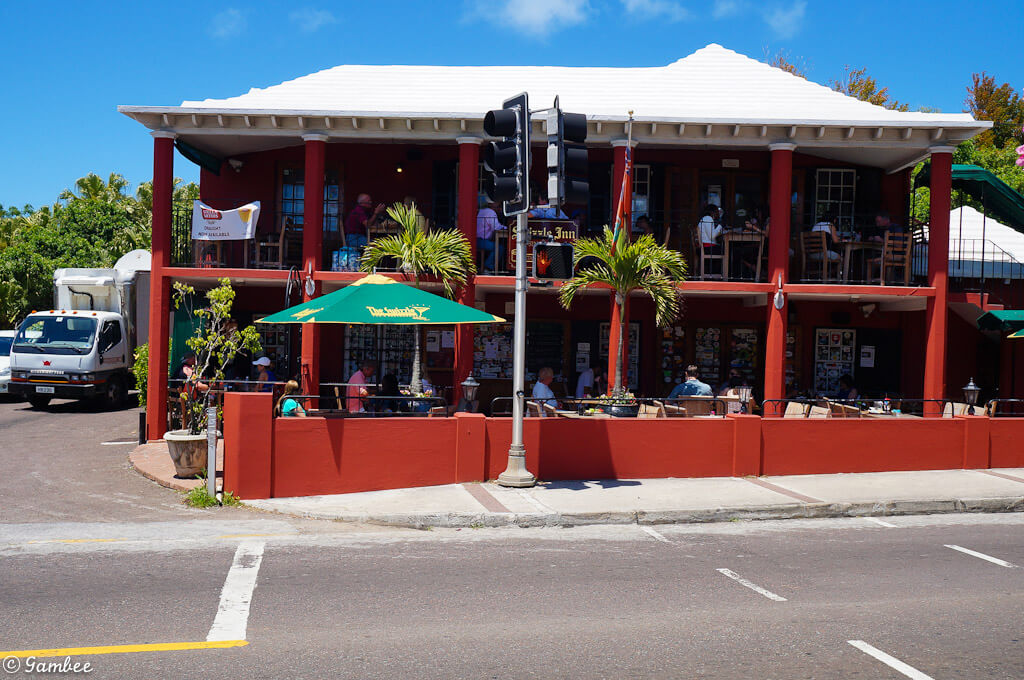 The Menu was really neat, it was a newspaper.
The Bermuda swizzle inn was just ok, our server was super nice, but the food took for ever to come out, maybe about 45 minutes. The place was also rather expensive.
They have live music, loved it!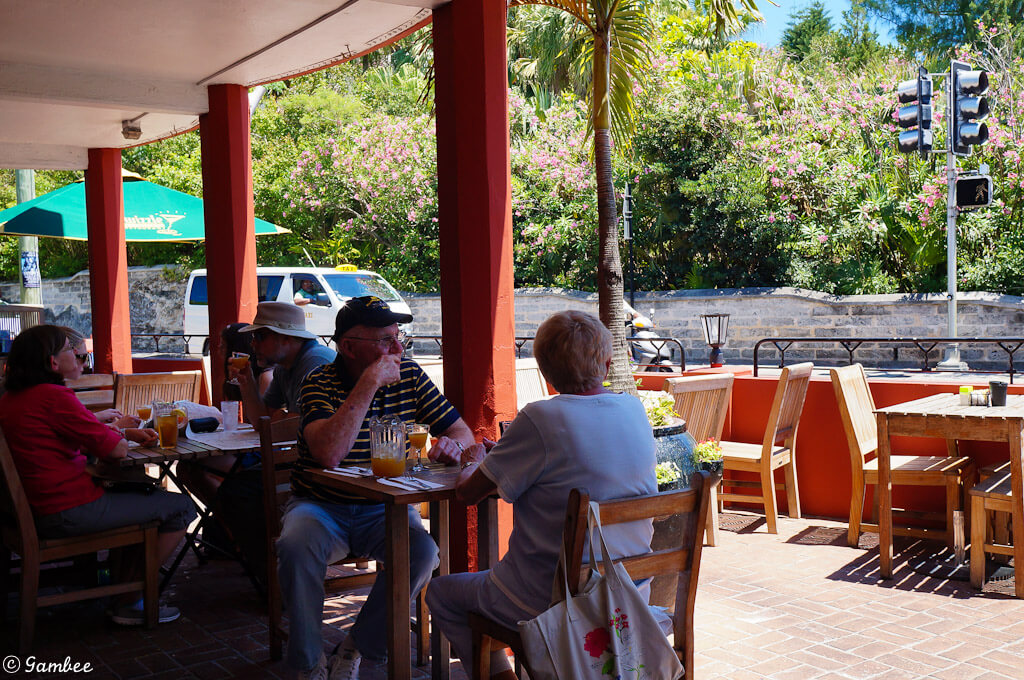 I ordered a swizzle. It was ok, rather weak. But tasty!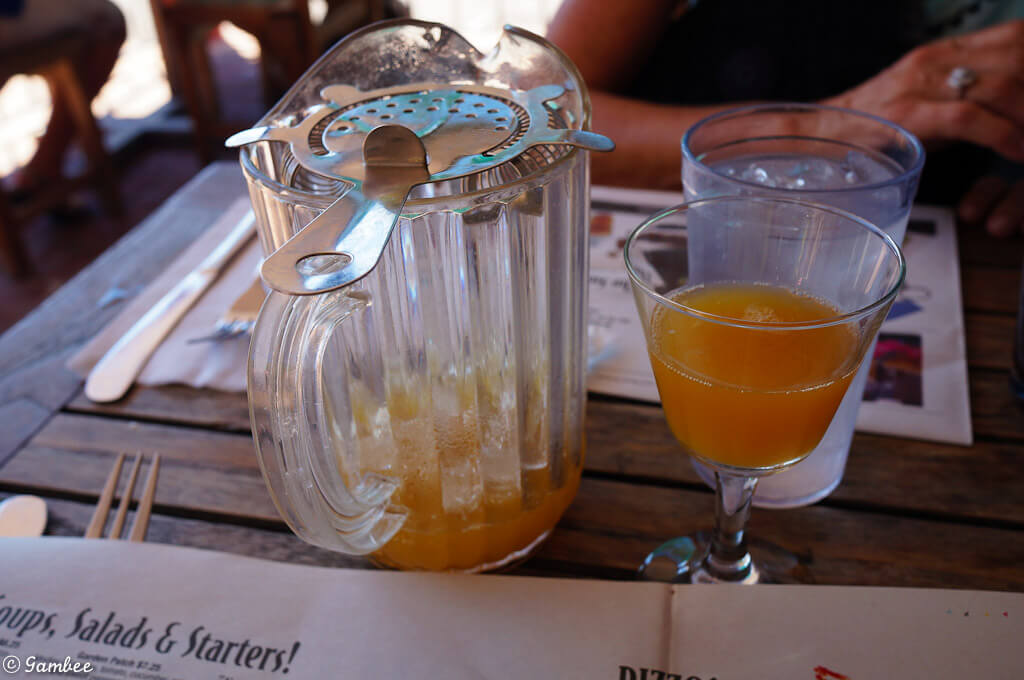 My fish sandwich was fantastic, the problem you ask. I don't like sweet potatoes, and I did not know they offered the regular fries. The server never told me. So the fries went untouched.
Mom got the same but with a salad. I think she was planning to steal my fries.
The place is not cheap. We as always tipped appropriately, she was happy 
That's the ice cream place.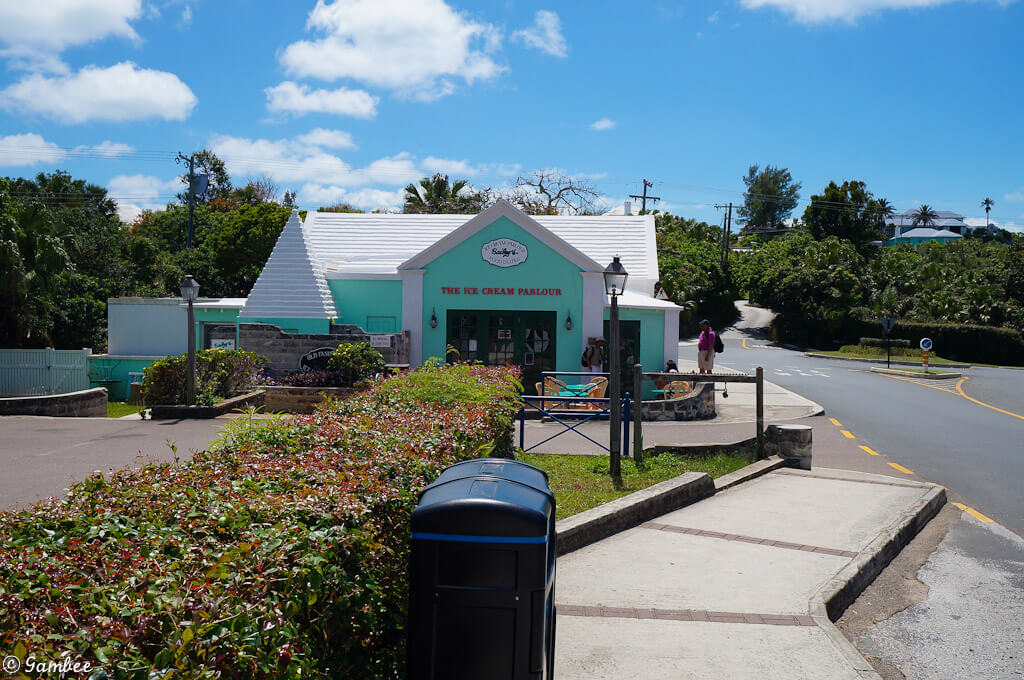 The bus came soon enough and on our way we were. I think it took us about 30 minutes to get there.
They have there turtle outside of the Bermuda aquarium, you can view them for free.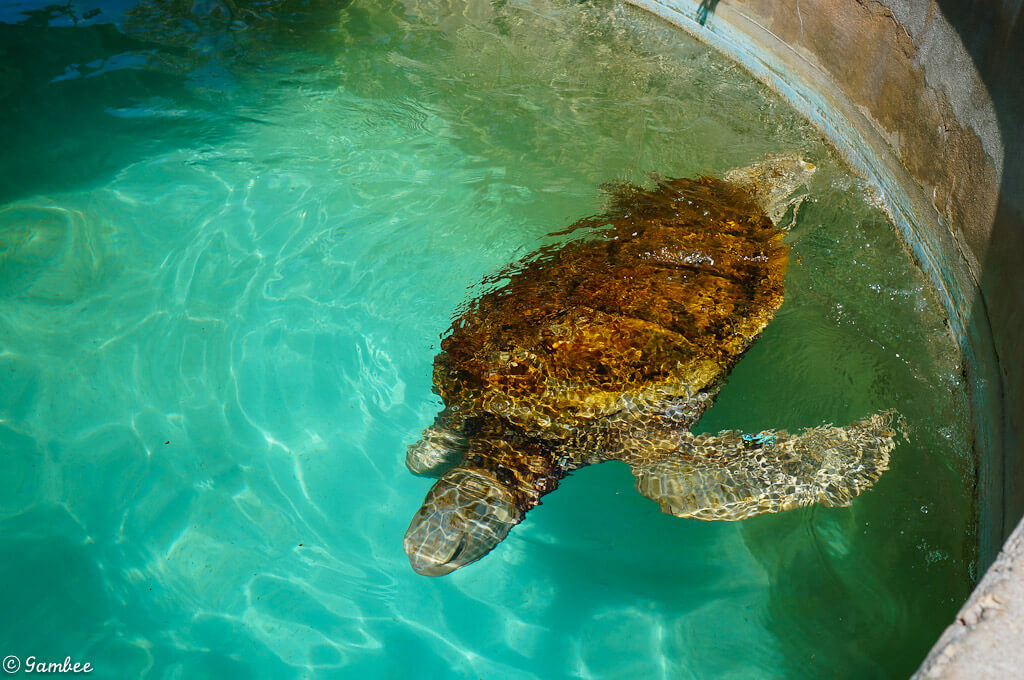 Bermuda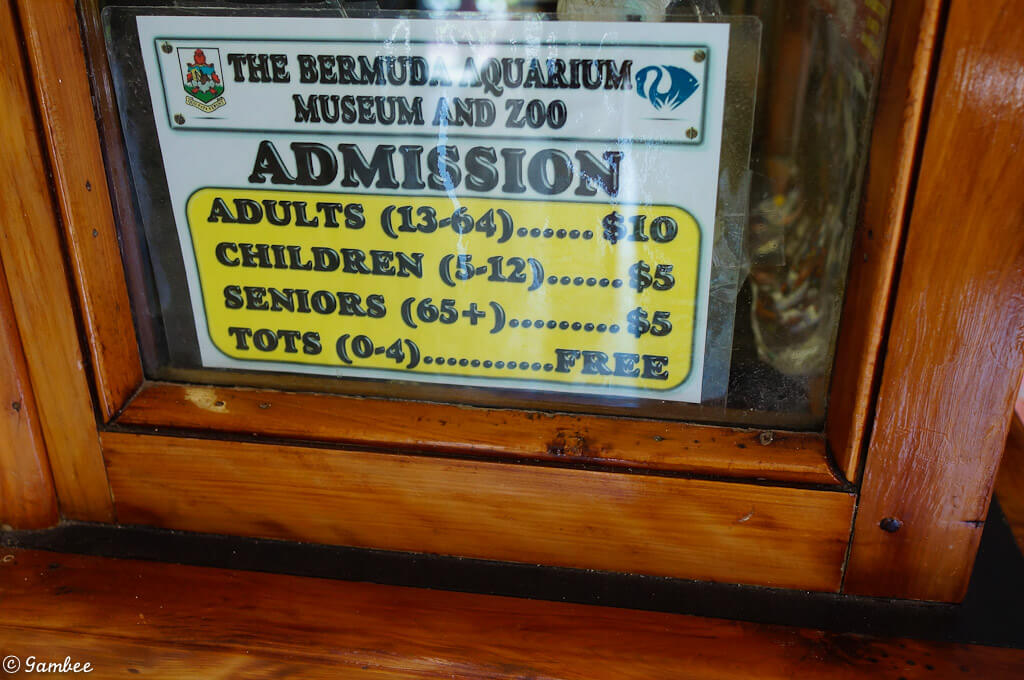 A tour of the Aquarium, it was kept nice and clean, and with a good variety of fish.
Bermuda Aquarium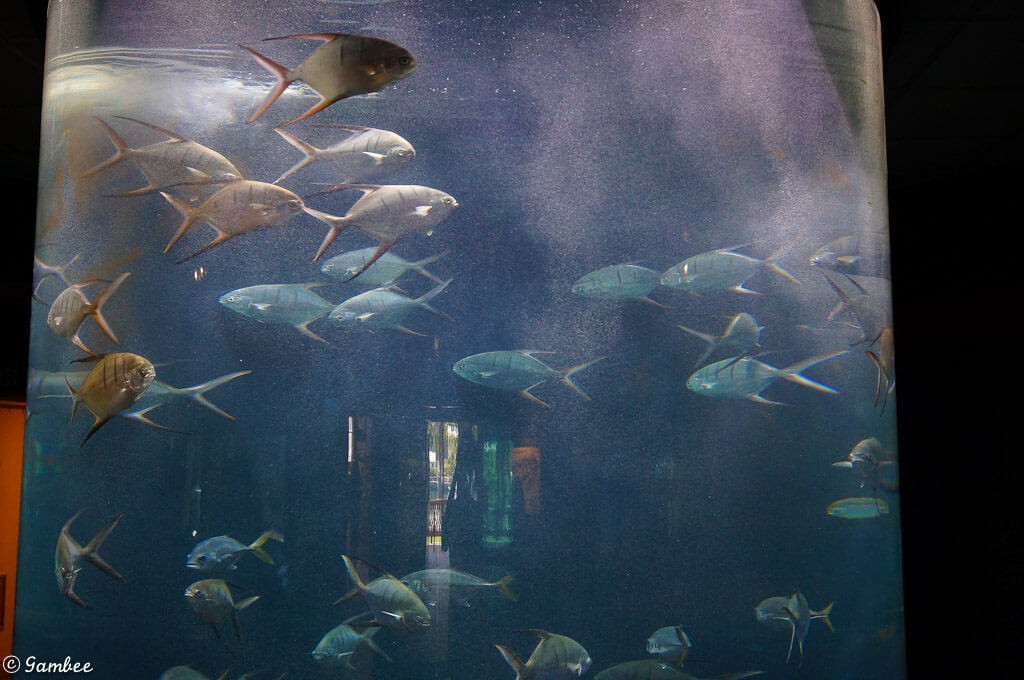 You have to go through the store to get to the Zoo area.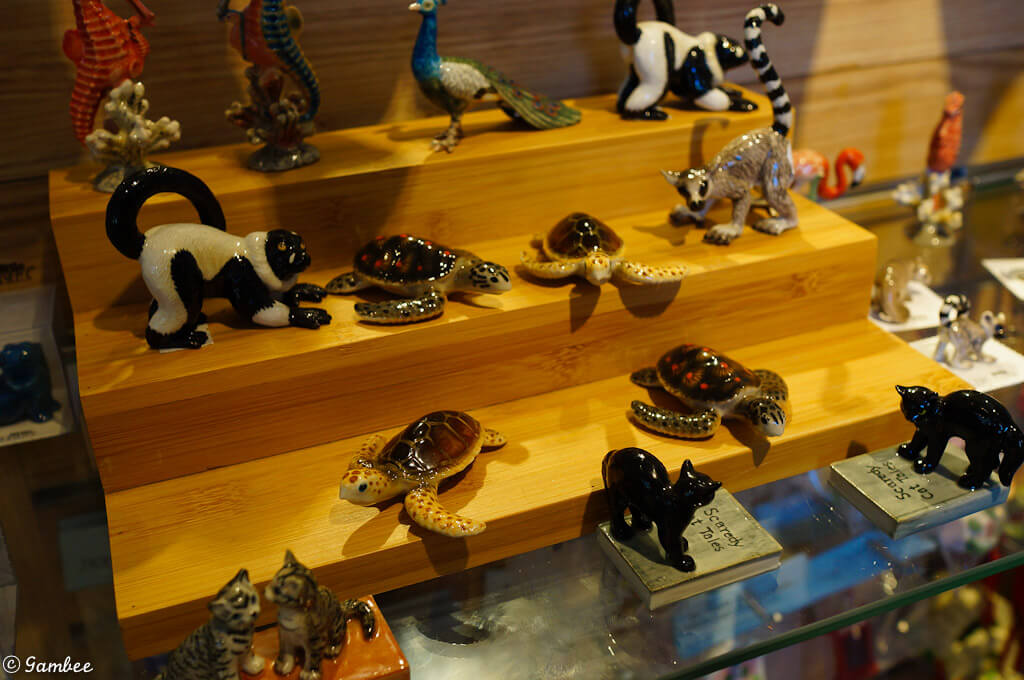 Well aren't you the cutest thing ever!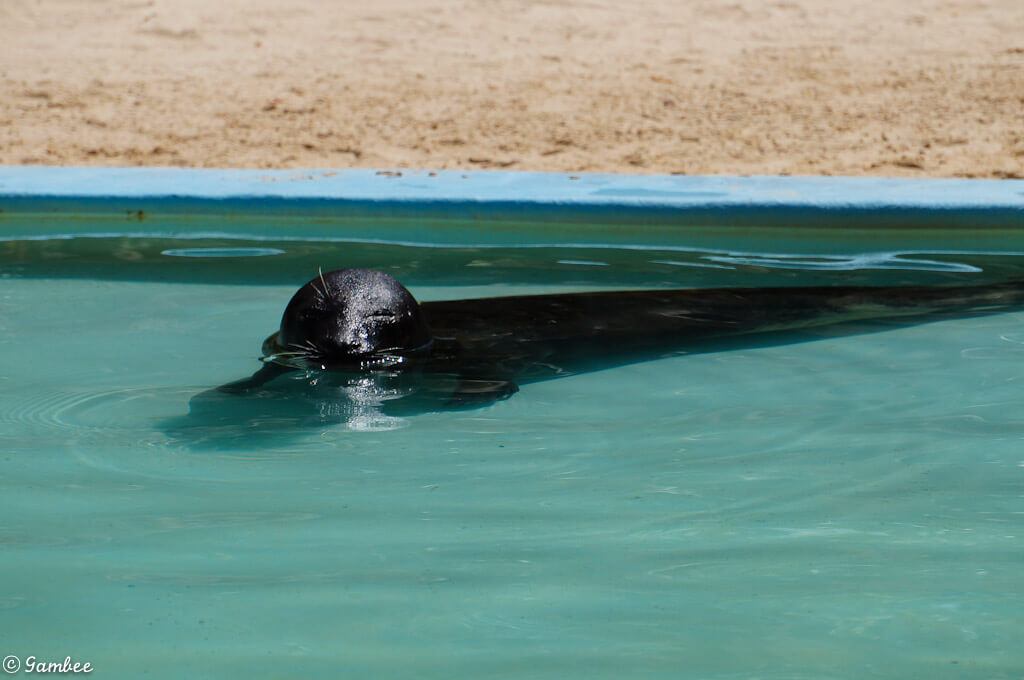 There is a Lemur cage, and you can go inside the cage and even touch them. Too bad they never came close to me so I could touch them. They are just adorable! There was also a little turtle.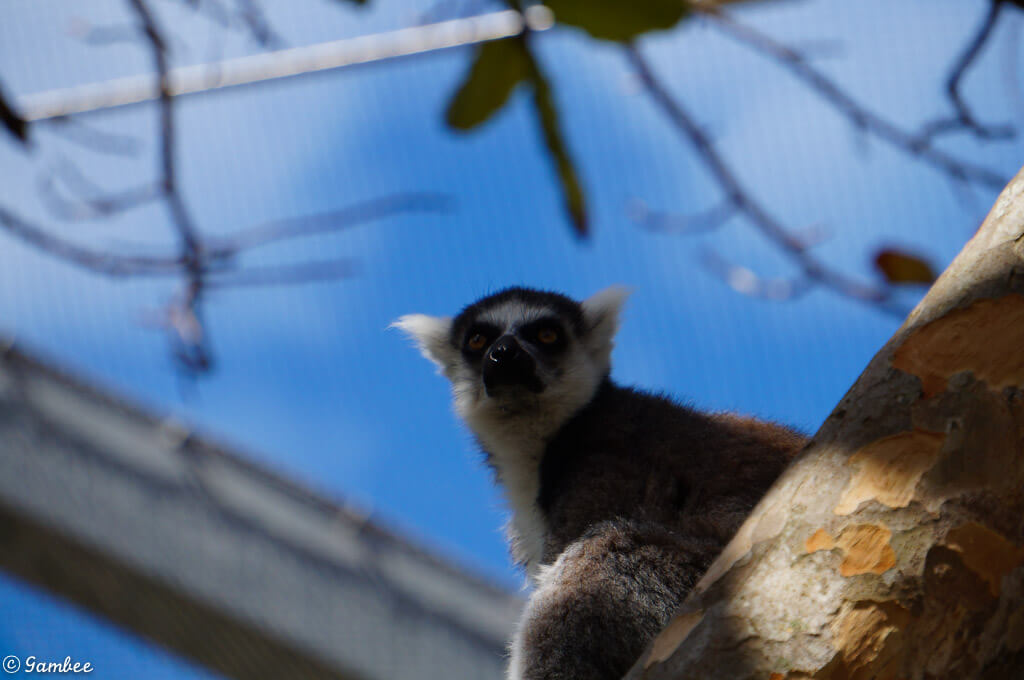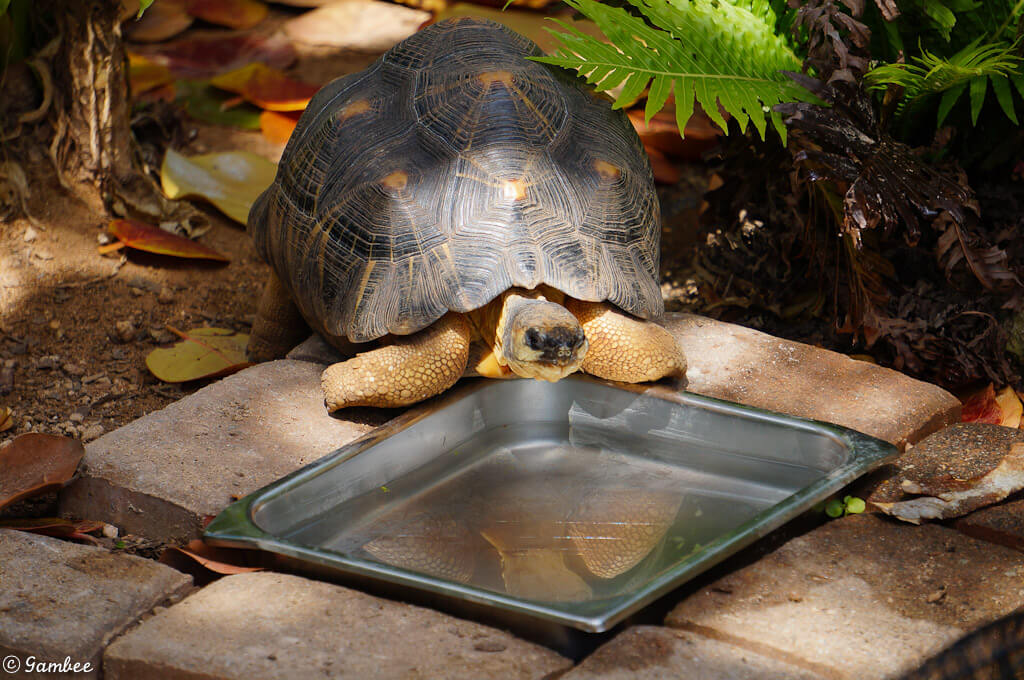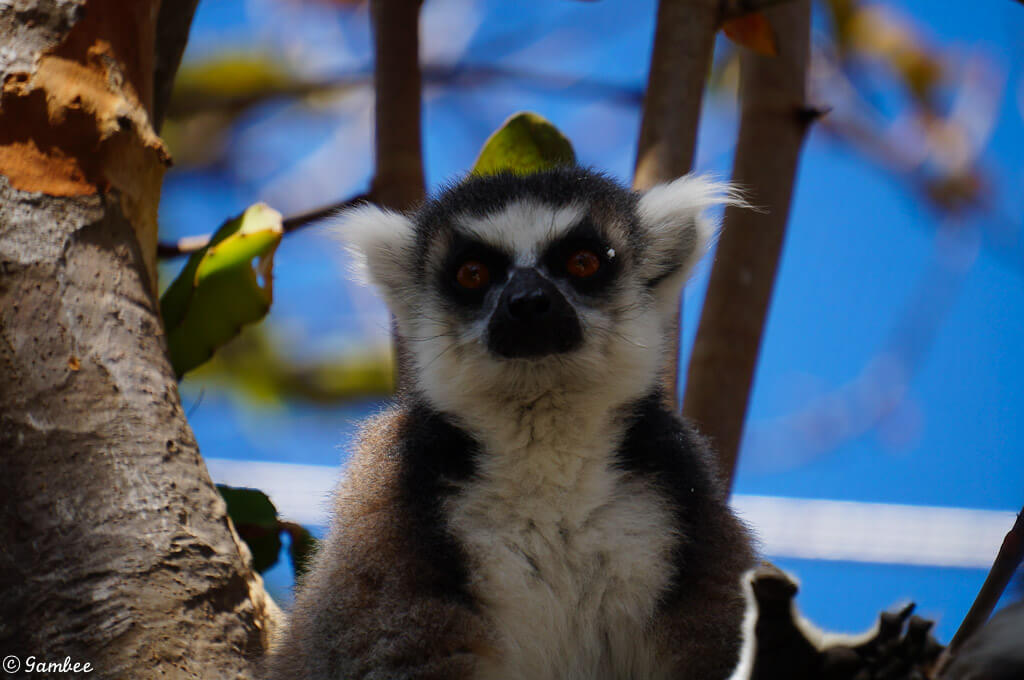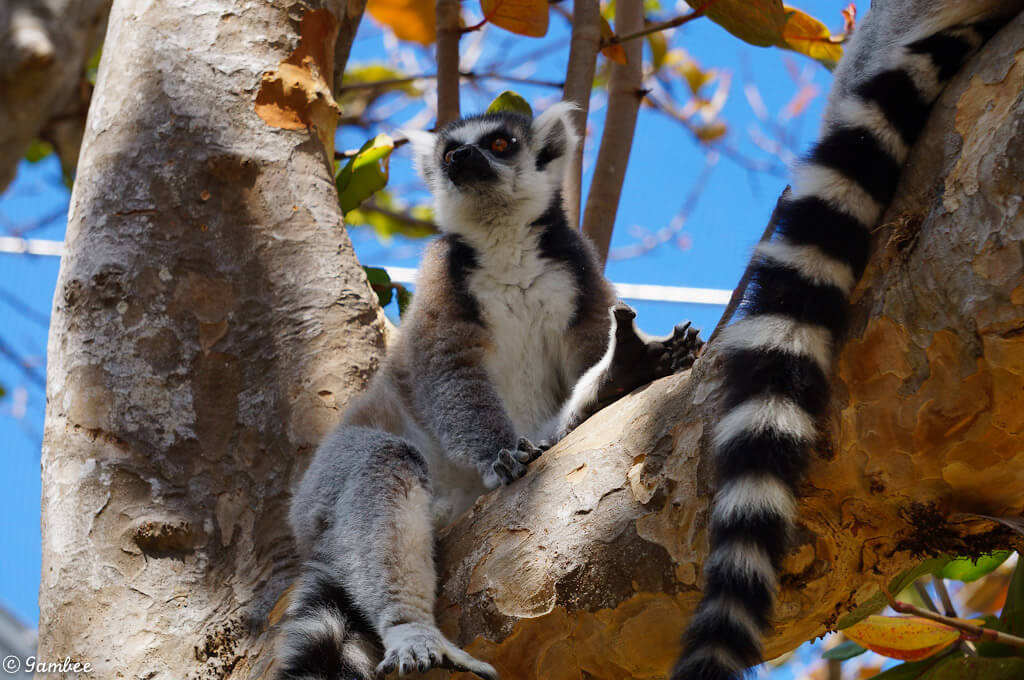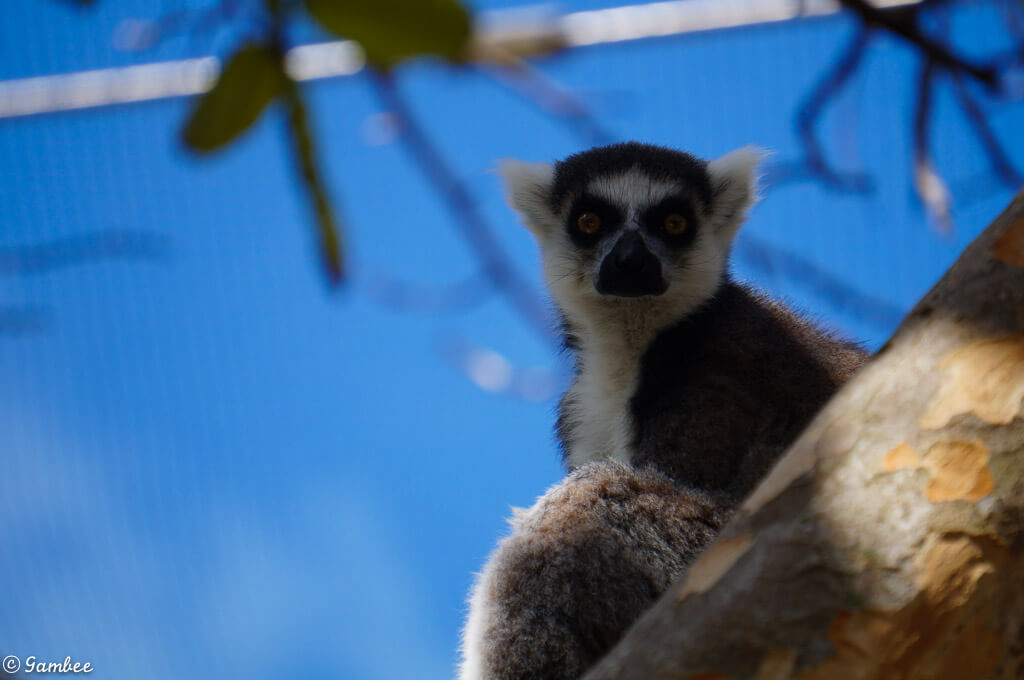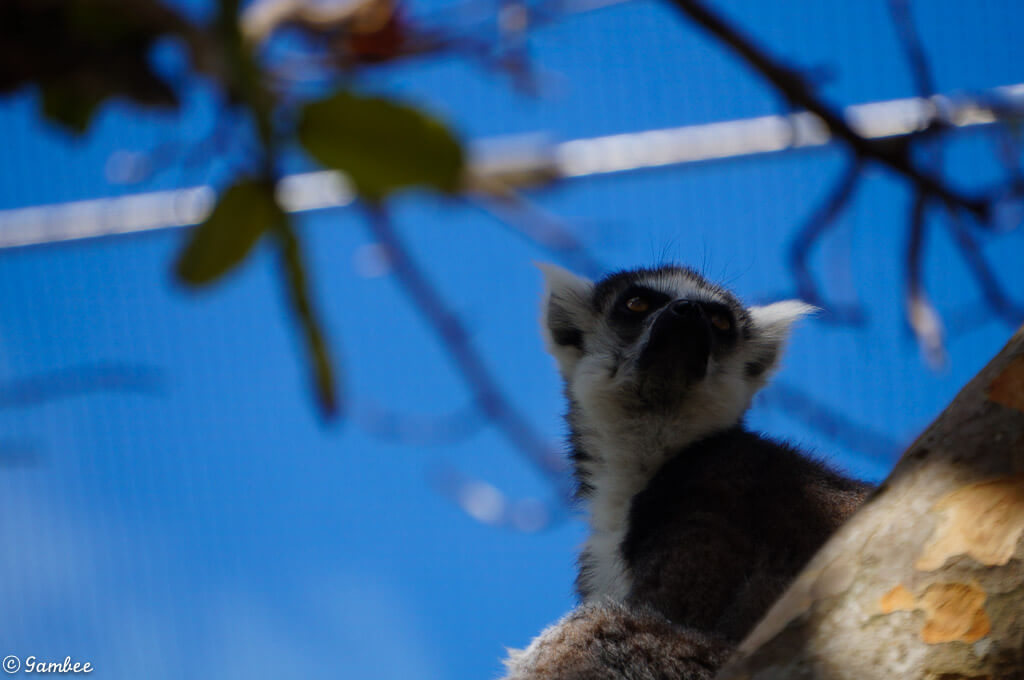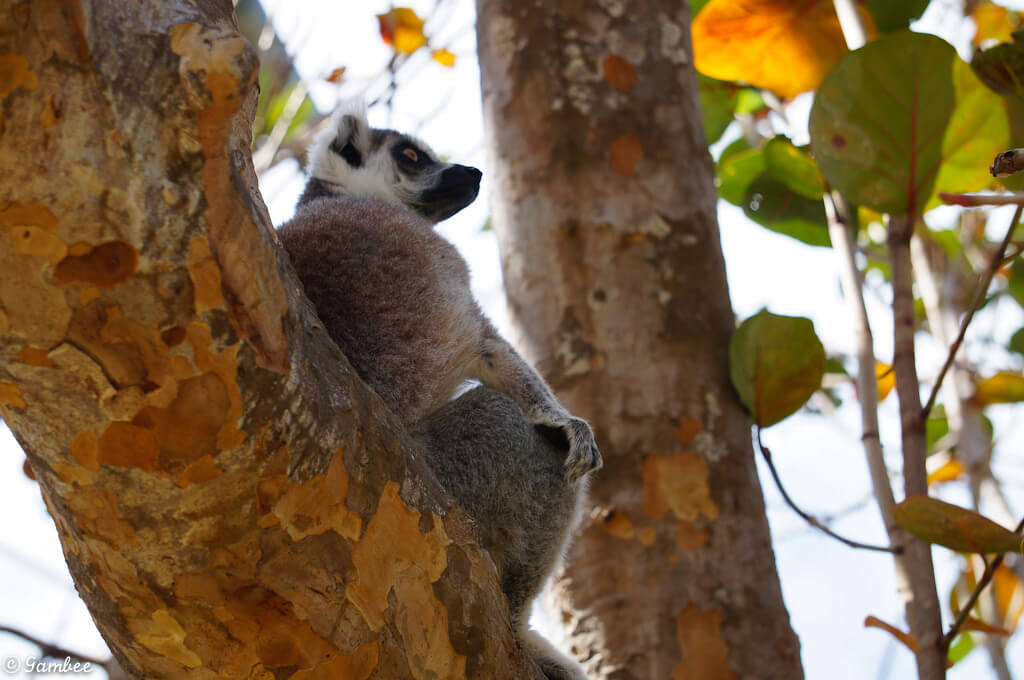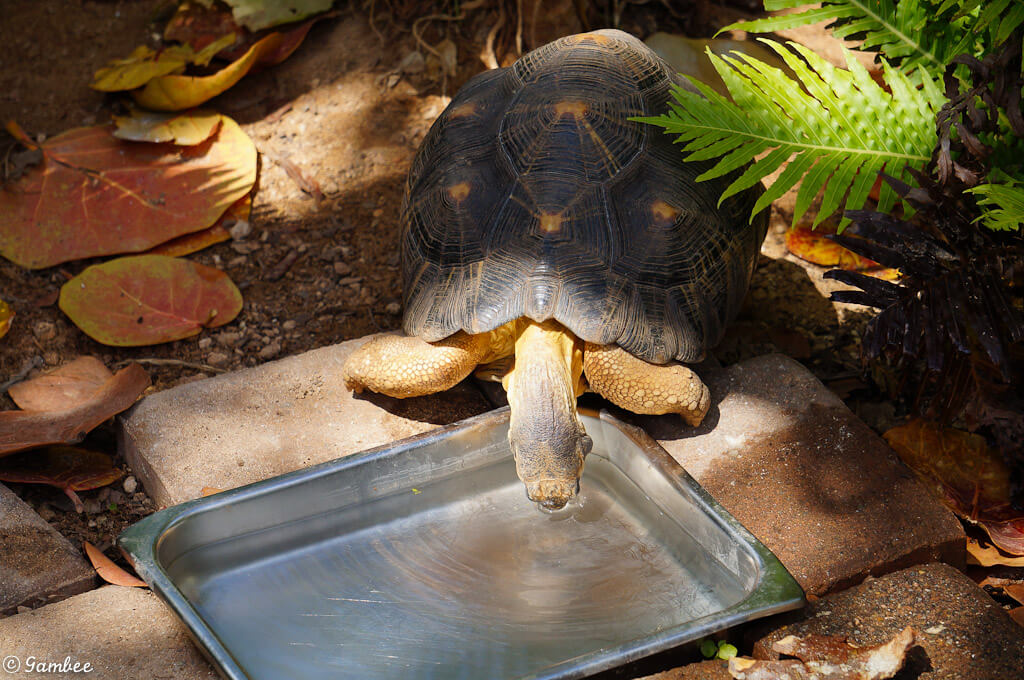 next up the flamingos. That area smelled horrible!
This little guy had no fear, I tried to touch him, and he tried bitting me.
Then we stopped back in the store before leaving the aquarium. Overall a nice place and we had a great time there, I highly recommend it.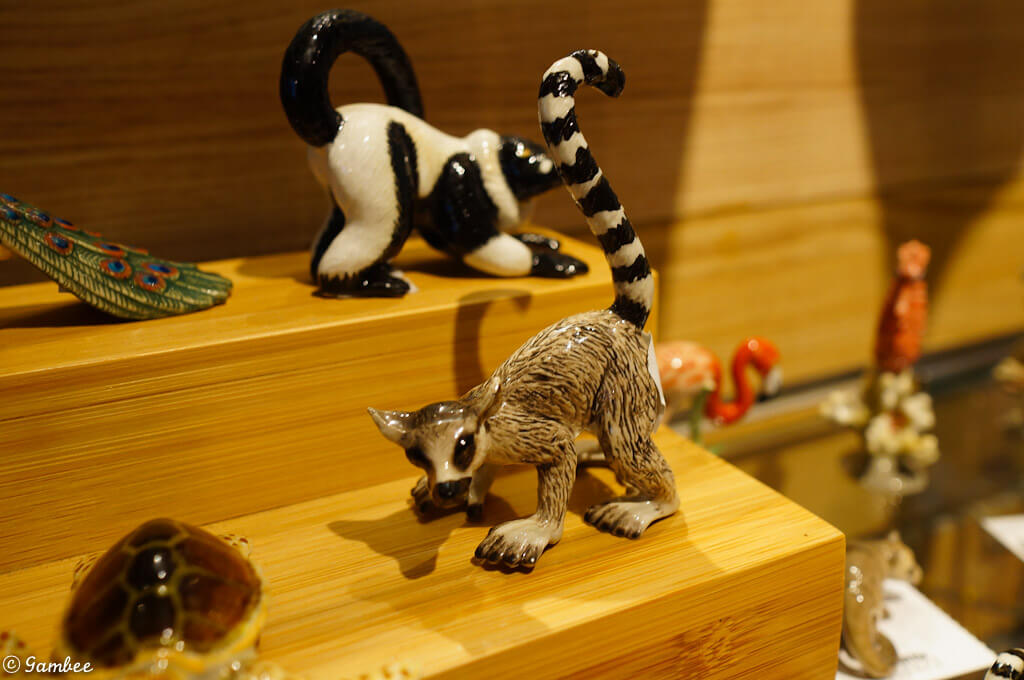 More on Bermuda on the Chapters to come 🙂