Day 5, Bermuda
This Page focuses on horseshoe bay.
I guess I can start this day by writing about my overall opinion of Bermuda. What can I say about Bermuda other than it is my ABSOLUTE FAVORITE ISLAND YET! Everything about Bermuda is great, the locals are super polite. You will never (or at least that was our case) experience pushy sales people anywhere in the island. Even the children are extremely polite, it is almost like they taught in the school to treat the tourist with the upmost respect to increase tourism.
The island itself is kept immaculate! I could not believe how clean it was, actually it was cleaner than Ft. Lauderdale! So are the beaches and parks, everything is just extremely clean. Also the way the houses are painted helps the island reflect a very inviting feeling for tourists. This island is like the complete opposite of Jamaica!
The ocean! Oh my that ocean… It is just about the most beautiful blue ocean my eyes have ever seen. Snorkeling was just ok, and the water was freezing (must get better in summer), but overall it was just stunning! I remember a local telling that one time a tourist asked her for 3 empty bottles so she could take home samples of the different colors of the ocean for her son who could not make the trip. That made me cracked up, so funny 
, lol. But I guess the reason for the story is that the colors variate with depth so dramatically that it just makes for some stunning views for miles away.
There is just so much to do in Bermuda, 3 days are not enough. Now I can see why people go to Bermuda year after year and never get bored of it. I think I could go there 3 more times, before I say I had enough and like to try something else.
Like all the Caribbean it tends to be expensive, actually I think Bermuda is the most expensive port I've been to. But then again with just getting off Breakaway that nickels and dimes you for everything, Bermuda was not as bad of a hit 
.
I don't think I would ever fly to Bermuda, but I do have to say that I have Quantum on my sight for 2015 to go to Bermuda.
One more thing to talk about was my hesitation to be docked for 3 days instead of being on the move every night. I must admit that this one huge factor when it came time to book Breakaway, I really hated the idea of being docked. But let me tell you something, I like it. Not for every cruise, but every once in a while it is very nice to have the ship just work like a hotel. You can come and go as you please, at any time of the day or night. It felt very nice to get off the ship to go use the internet and stretch our legs. It was also very nice to be able to take pictures of the ship at night.
On a final note for those who are hesitant of doing the Bermuda itinerary, all I can say is try it. You might just be very surprised at how much you will like it, or at least that was our case. We can't wait for the next time that we are able to go to Bermuda.
Ok, enough about that, let get this party started.
Just a side note for those light sleepers like me, the light on the thermostat is extremely bright. But the problem is that the light hits the mirror and reflects directly to the bed closest to the hallway. I am not sure if it is the same issue for both beds, but it was certainly for my bed. A little annoying, that night I actually woke up and had to put a shirt over it so I could sleep better.
I took a picture of it so I would remember. (it's the blue light, the red one is not as bright)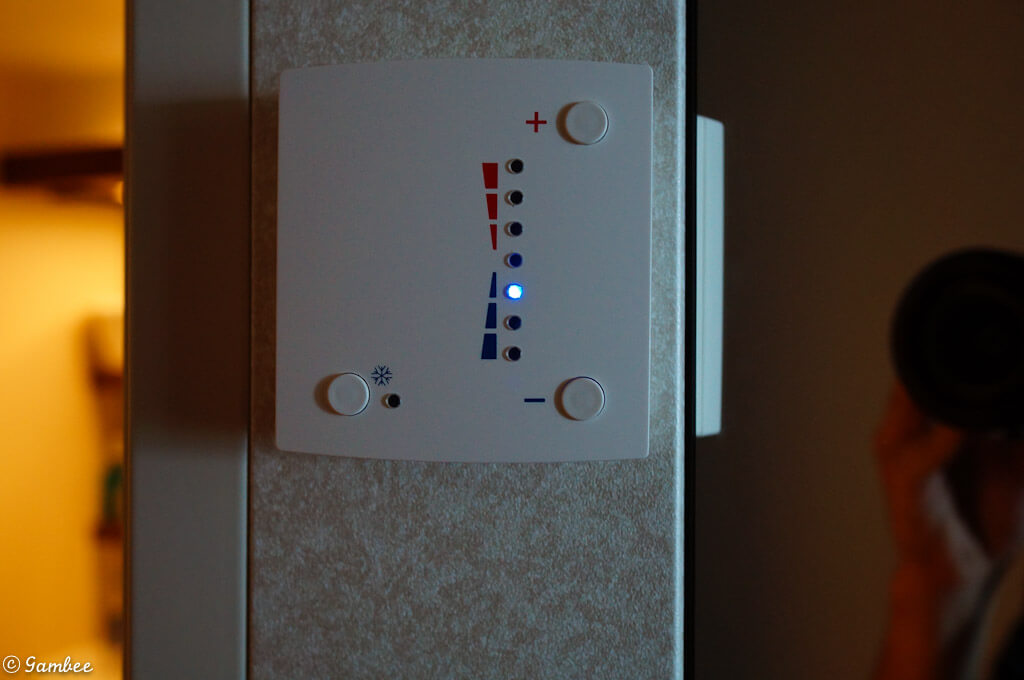 So anyway, I guess we woke up took a shower, got ready and headed upstairs. By the way bring your own shampoo, we forgot ours and the one they offer is pretty weak.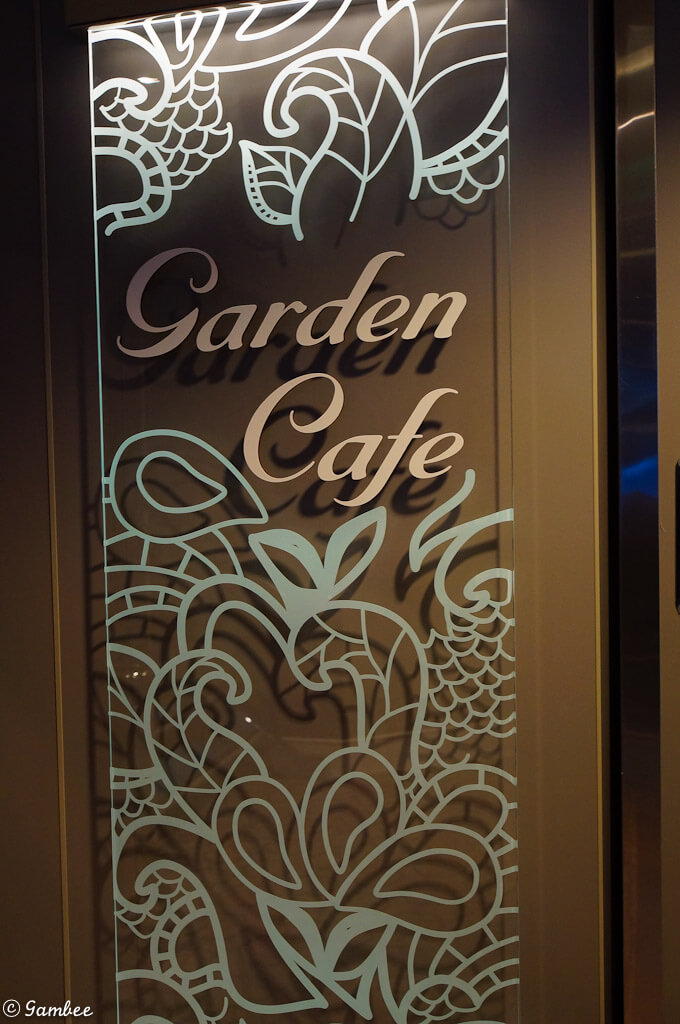 Here is self serve wine machine in the garden Cafe.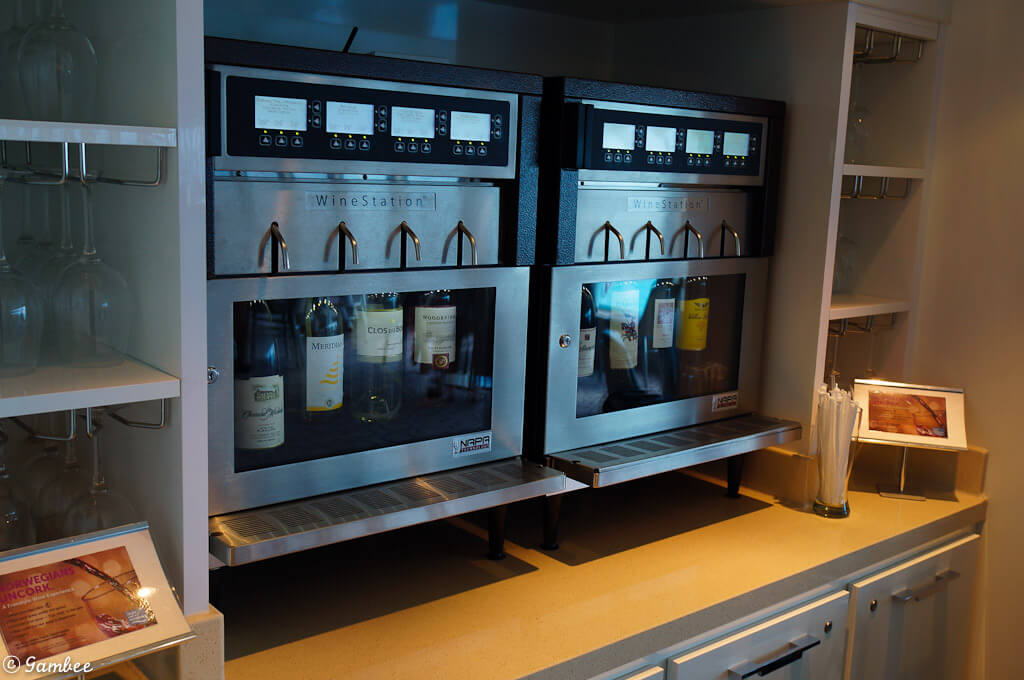 We ate a really nice breakfast that day, again, the food was very tasty. No problems there.
Mine.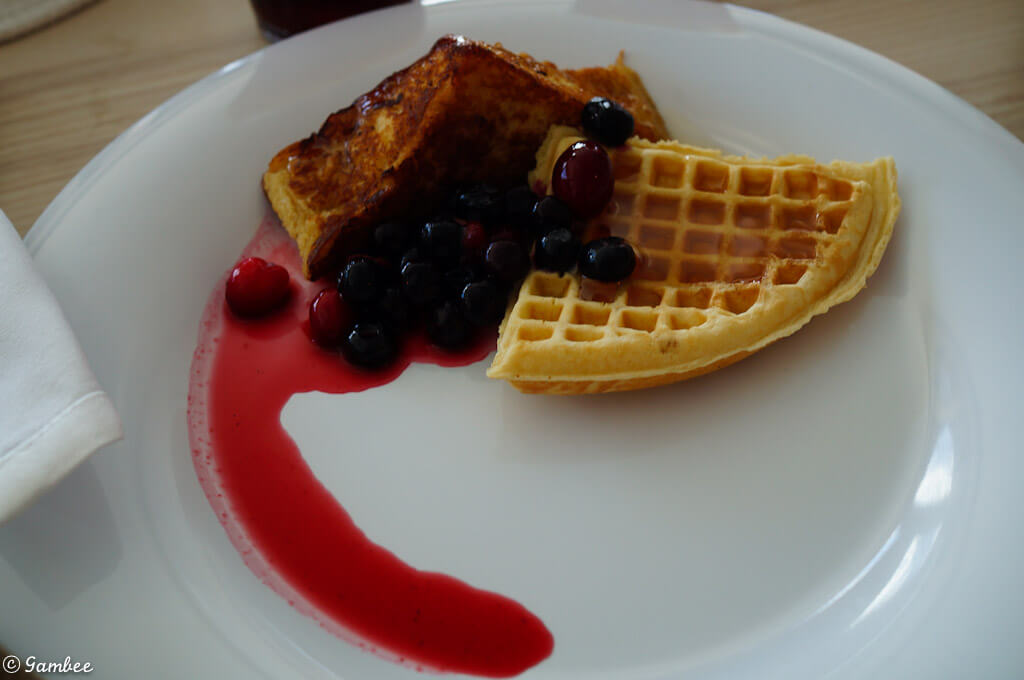 MIne.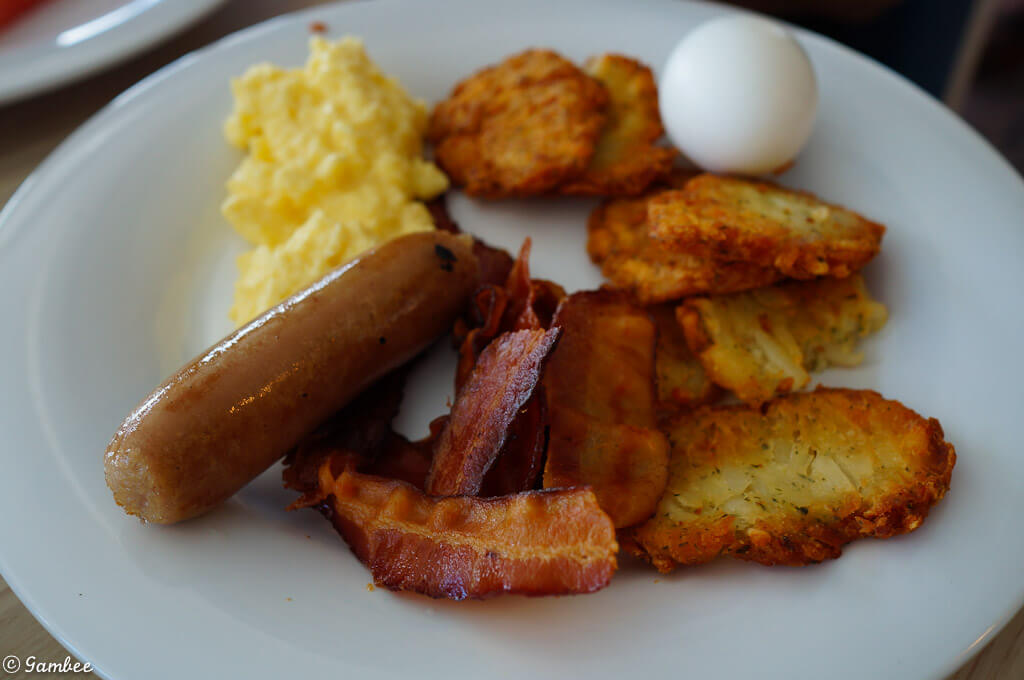 Mom's .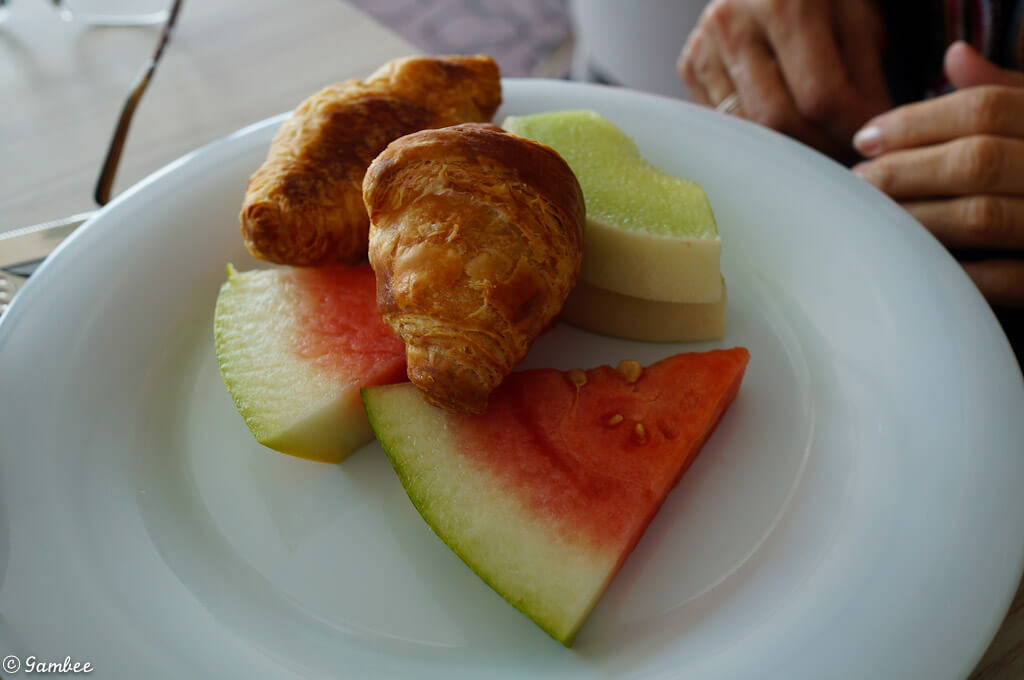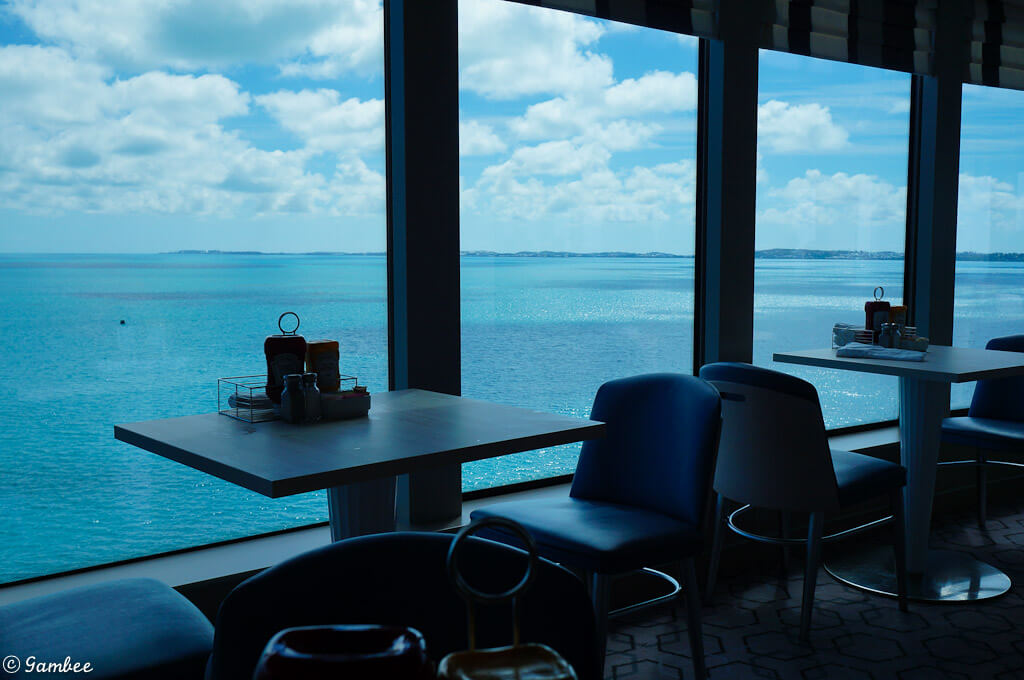 They had staff drill going on and they pretty much shut down the entire ship for 30 minutes or so. We were not required to go, it was only for the staff.
I took a few pictures on the top decks while the drill was going on.
Miniatures.
Notice how ropes around the palm trees? My guess is that they had an accident there, they must be looking for a permanent way of cutting access there.
Here you can see the staff with the drill vest.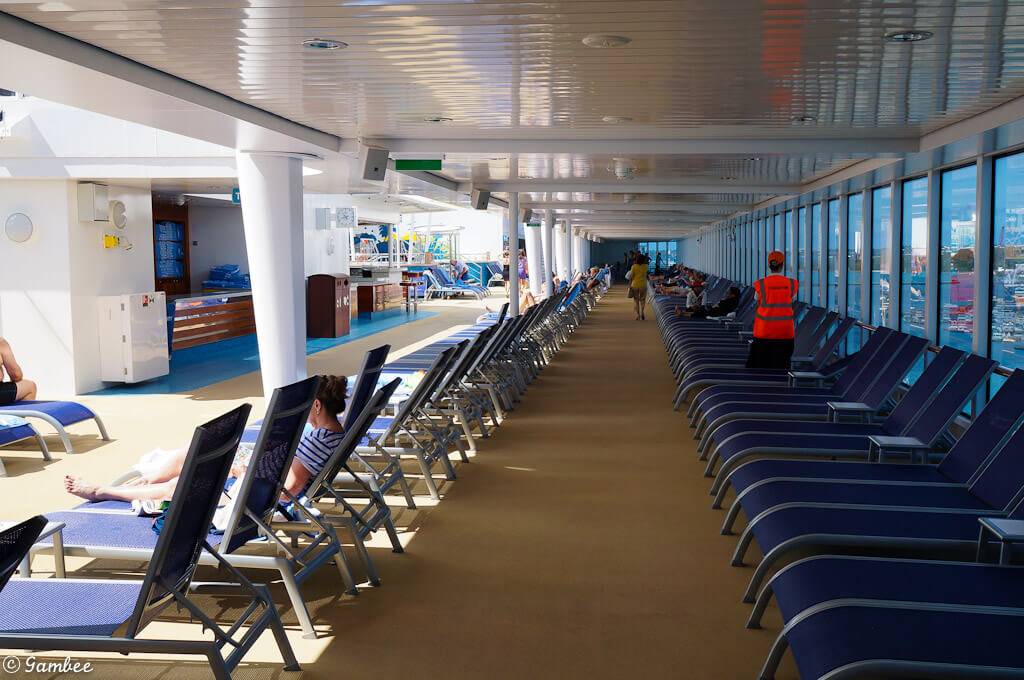 There is only one towel area. And honestly I suggest to refrain from using their towels. I mean $25 if you loose them… I love X in that way that they don't check on their towels. Honestly I will never take them home, but misplacing them is fairly easy. Trust me this comes from experience.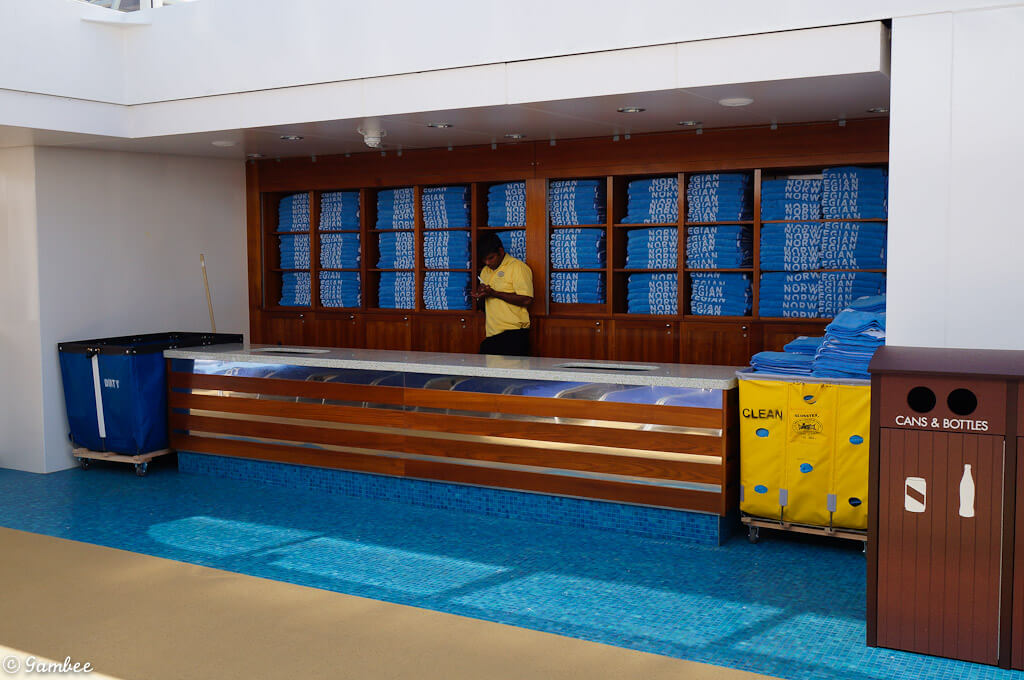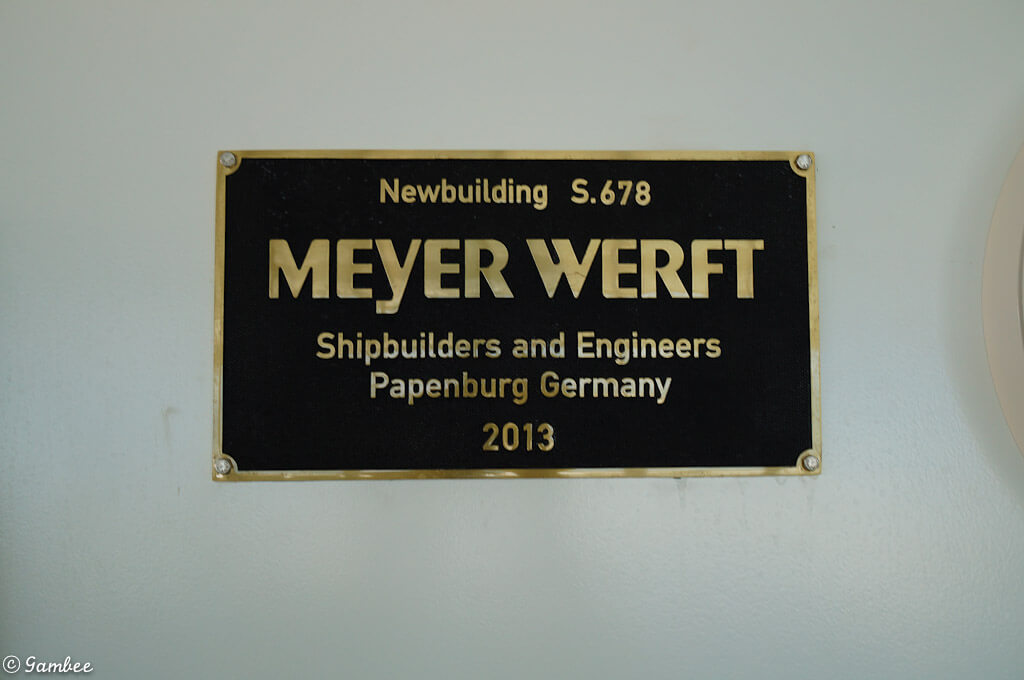 Soon enough the elevators opened and we headed downstairs. While on the elevator we met and 80 year old lady that looked better than me 
. For real, whatever she is doing is what we should all be doing. Funny enough she said that was like her 60th cruise, so maybe cruising is what is making her look so young 
.
We decided to check our E-lifes for a little while before heading out into Bermuda.
I took a few pictures.
The yet-ski tour was leaving.
Mom loved those phone booths.
These guys were going really fast and they lost some of the load in the car after going over a speed bump. A few people yelled curse words at them for being reckless.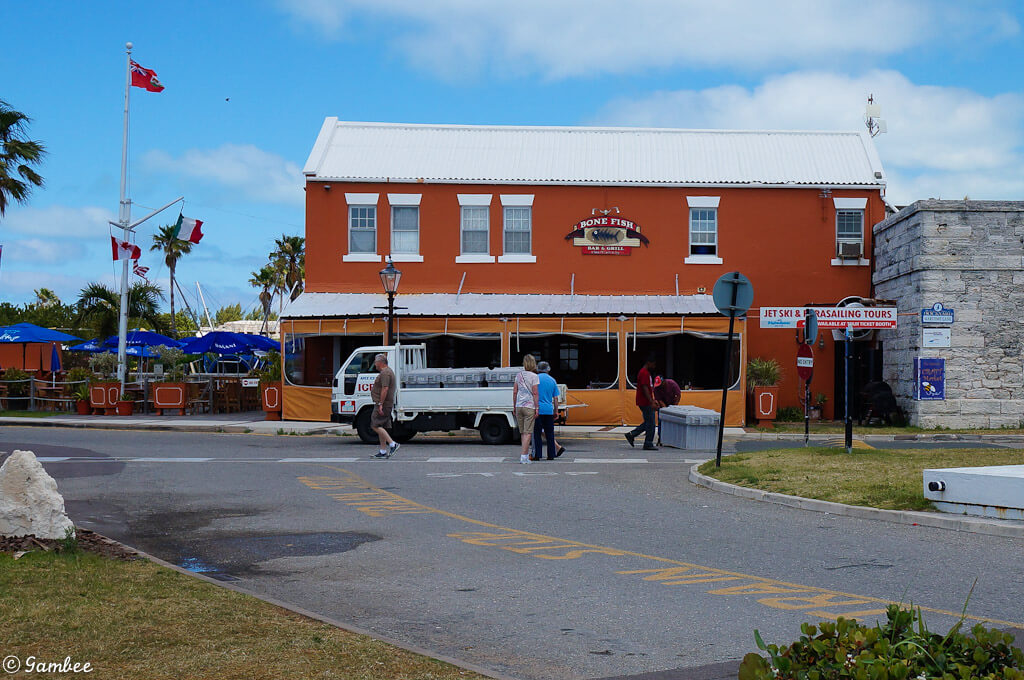 Then we headed toward the bus stop to catch a bus to horseshoe bay.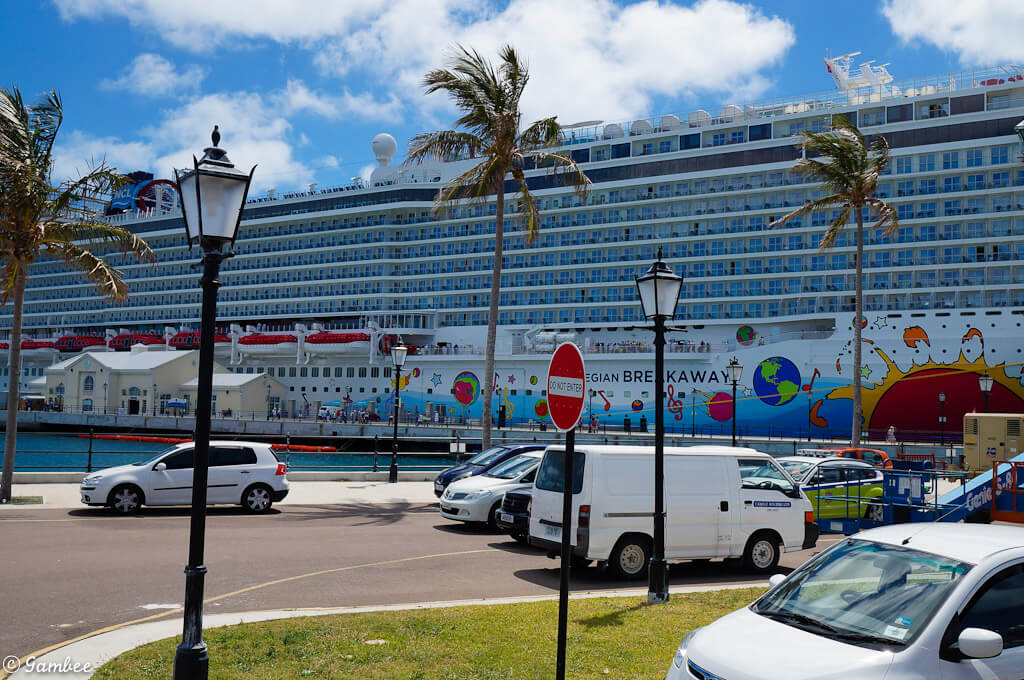 These pictures are from inside the bus. Pictures from a moving vehicle are really hard to get. I am quite surprised that so many of them came out usable.
So the drive to horseshoe Bay is about 20-30 minutes from the dockyard. Once you get there you still have to go downhill. There is a service of a small bus that goes up and down for a few bucks. I would not take it to go down hill, but we did use it to go up hill. For $2 it really was not bad at all. The guy was really nice as well.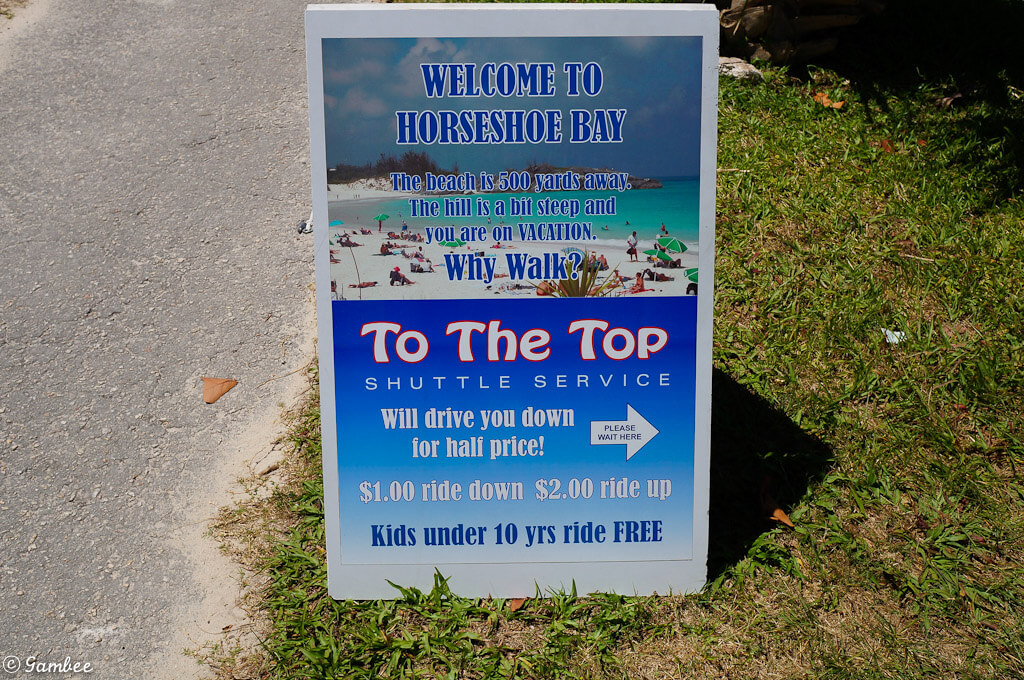 These are going down hill.
Bermuda in May is just gorgeous, all the flowers are blooming.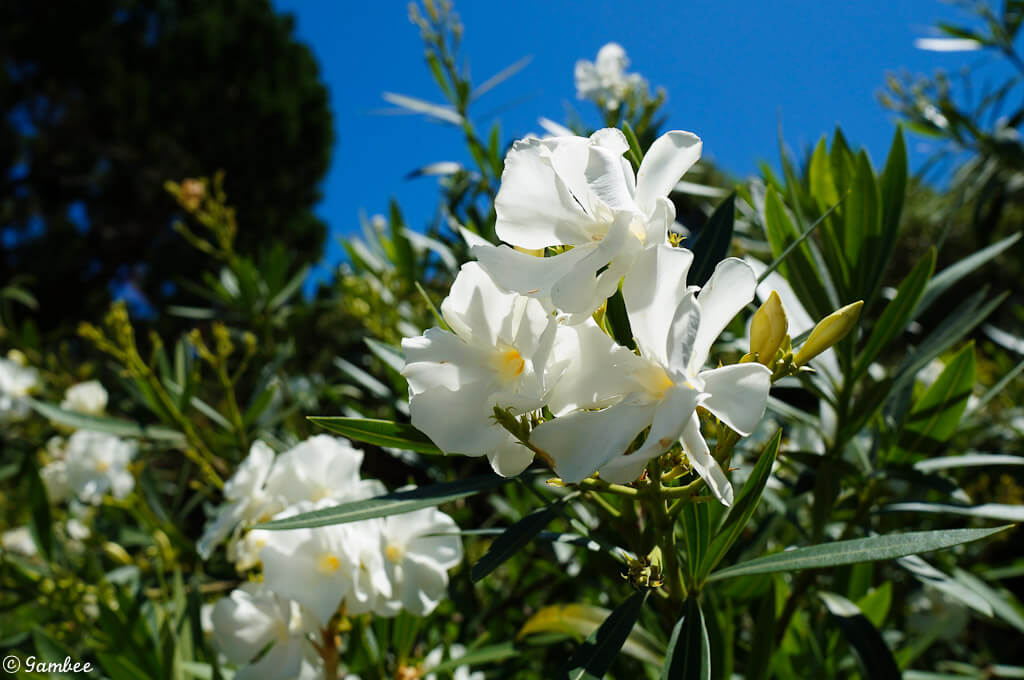 And here is the mini bus that will drive you to the top. You just wait for her there.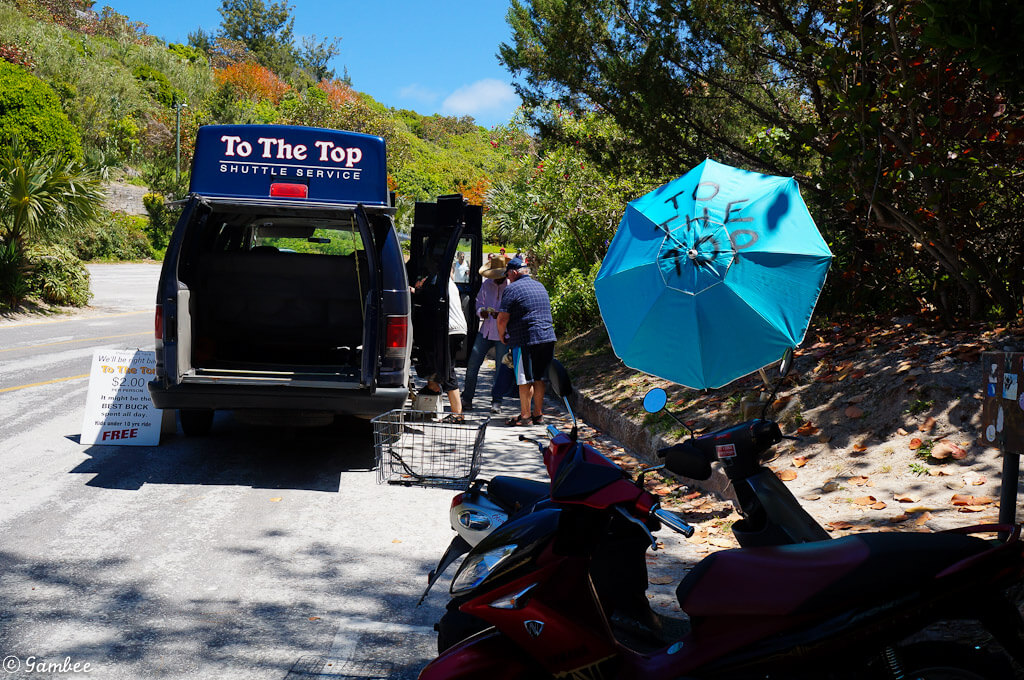 By the way, be very careful with these scooters. I can not tell you how many people told me that they crashed or almost crashed. I also saw a few people aboard the ship on the last day with bandages all over their bodies. Just be careful, people in Bermuda drive very fast.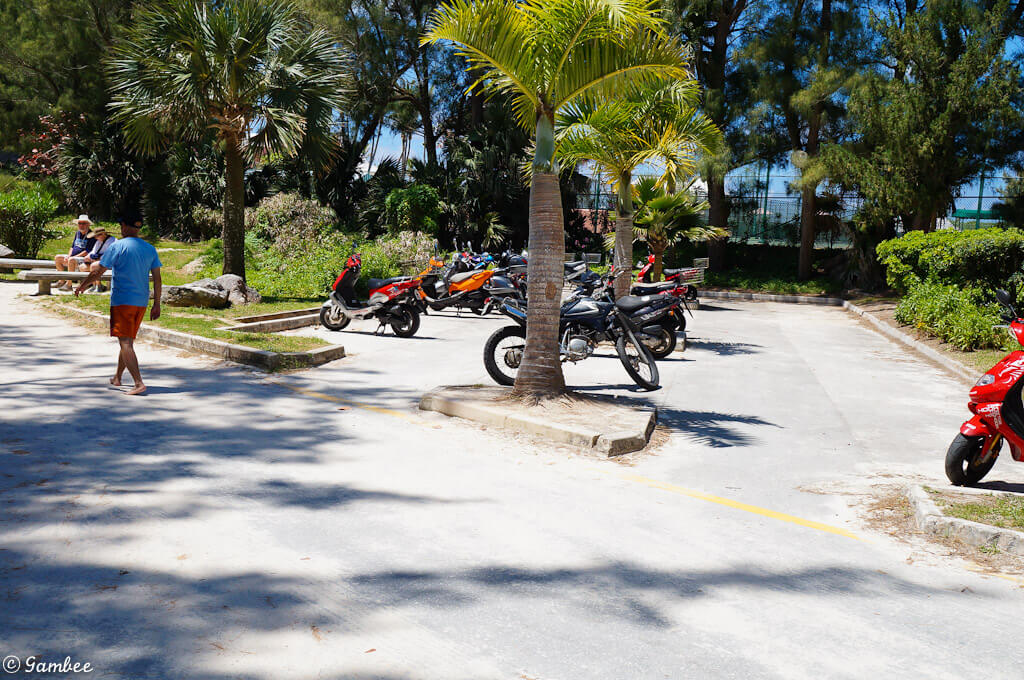 Horseshoe Bay beach has very nice facilities, including a restaurant, changing rooms, bathrooms, showers, ice cream parlor and even internet.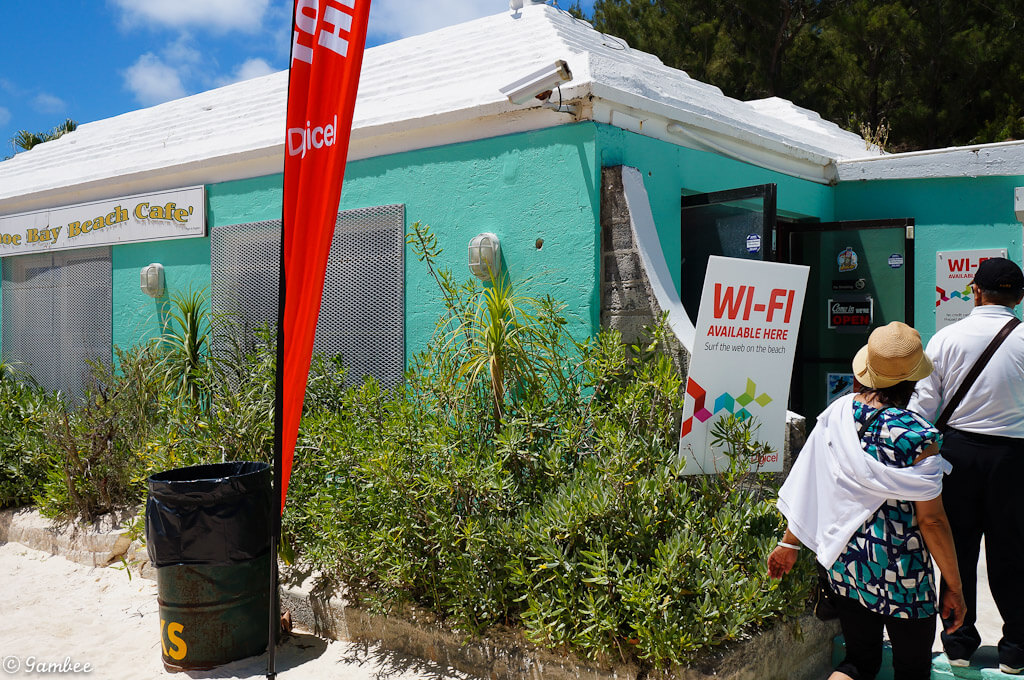 We decided not to rent chairs or an umbrella, I believe later on I got a picture of the prices. All I can say about horseshoe bay, is that it is possibly the most gorgeous beach that I have ever been to. It was kept very clean and pristine. I guess I will let the pictures do the talking now.
horseshoe bay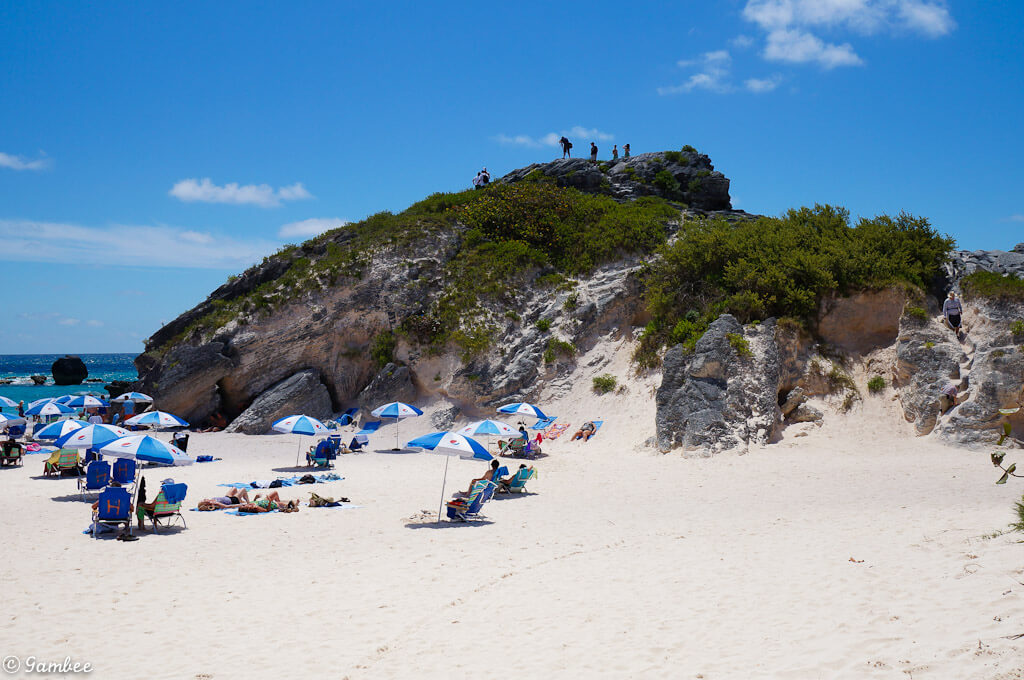 horseshoe bay
horseshoe bay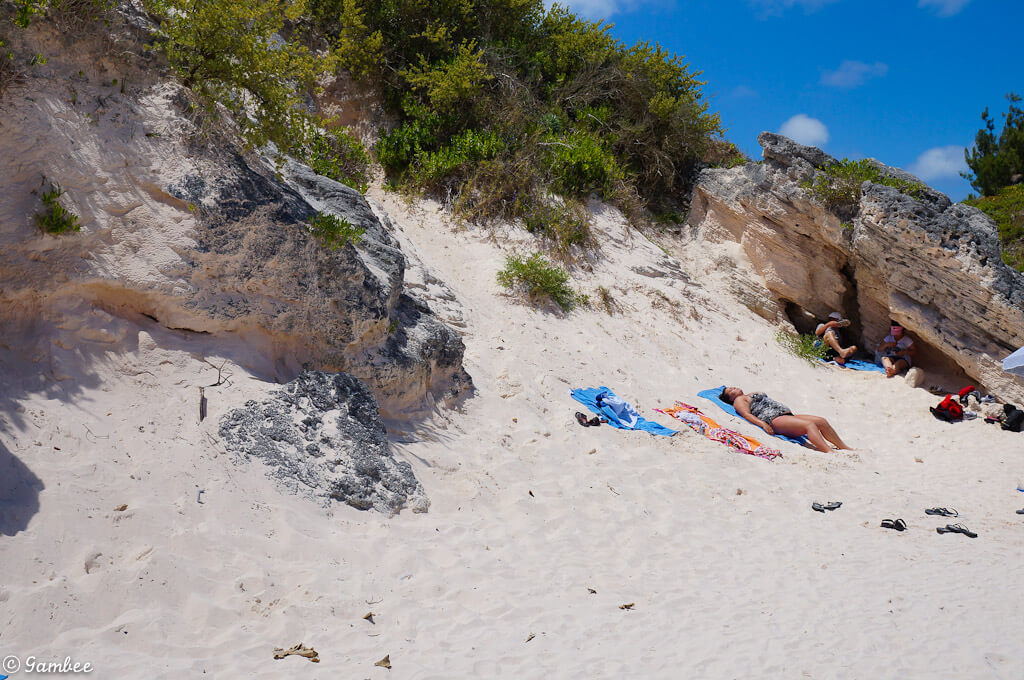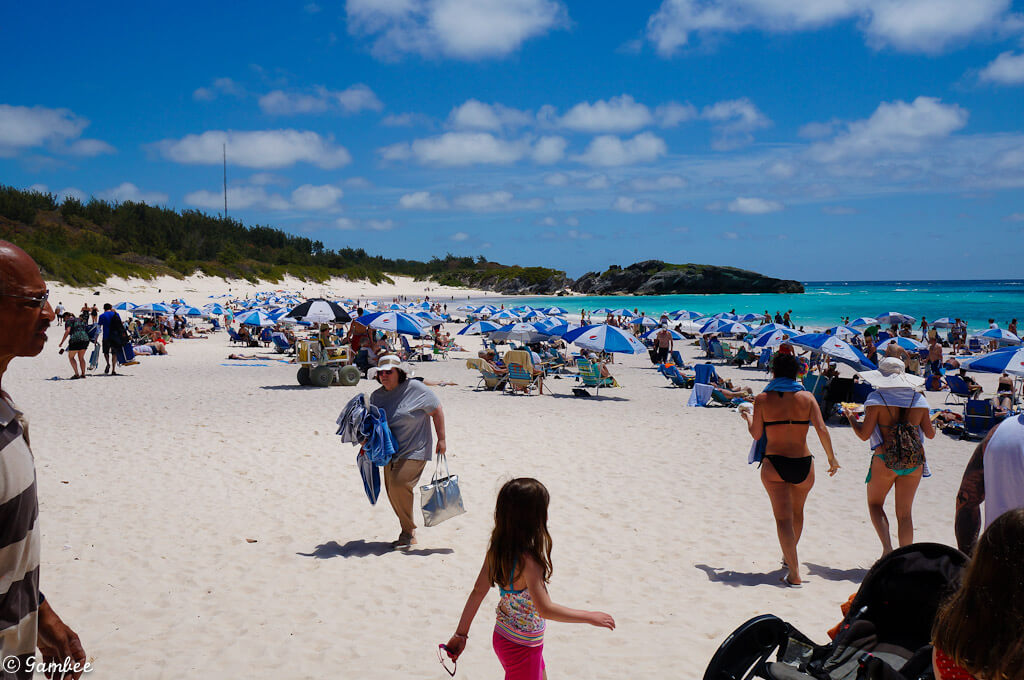 horseshoe bay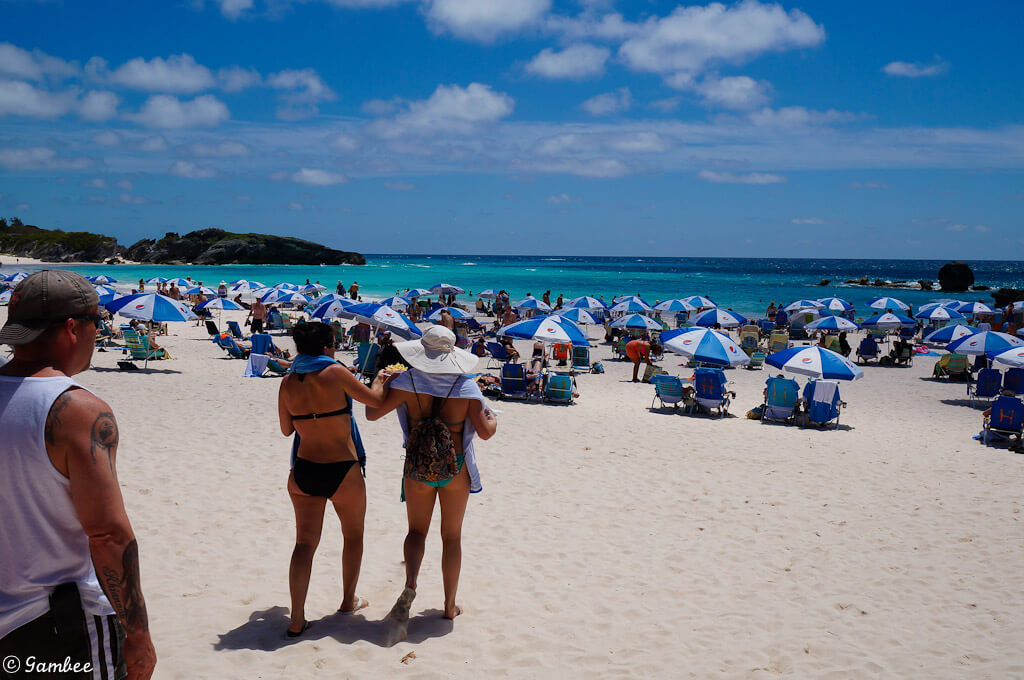 As you can imagine being how I am, I started climbing up the hill. I noticed how inclined it was, there was no way that was the only way up. Little did I know that if you go around there is actually a really nice path that is much easier to climb up.
Once I got up there I started shooting away.
Enjoy.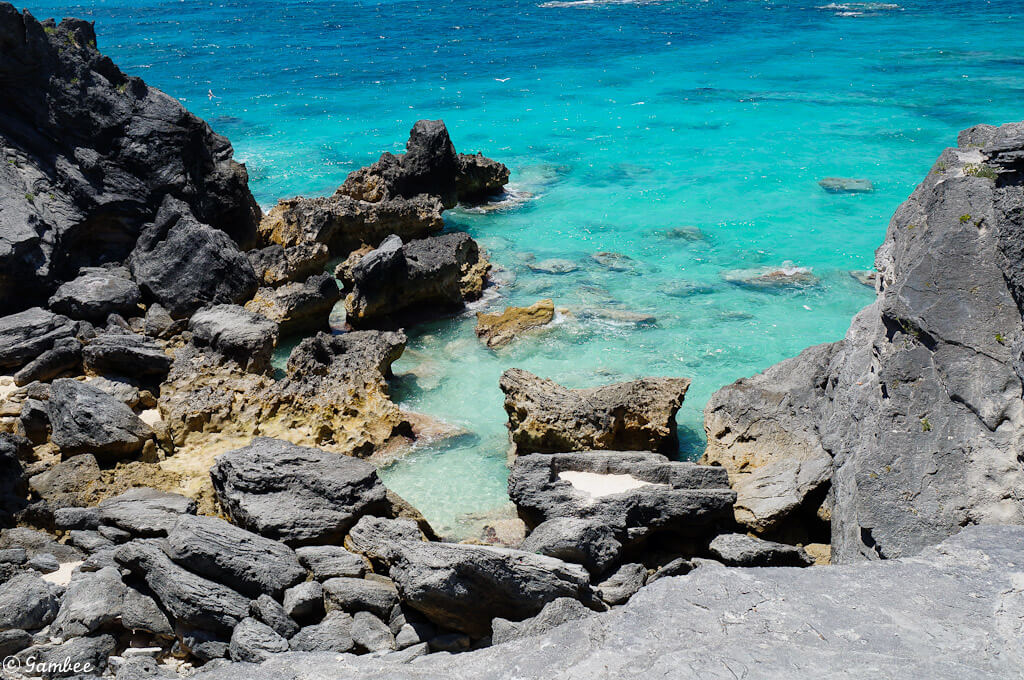 horseshoe bay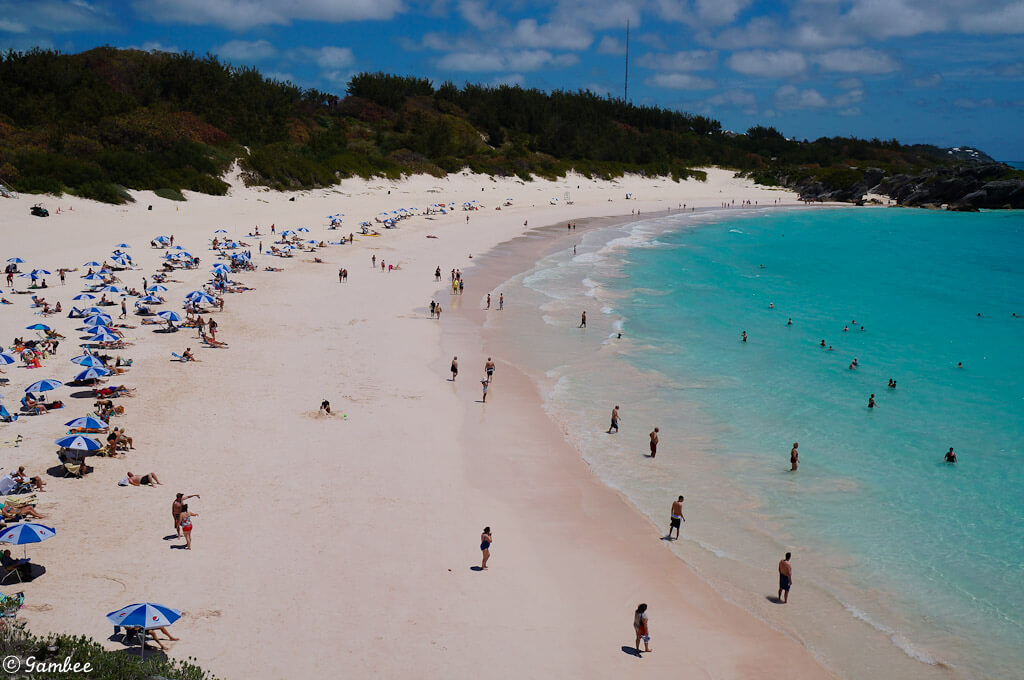 horseshoe bay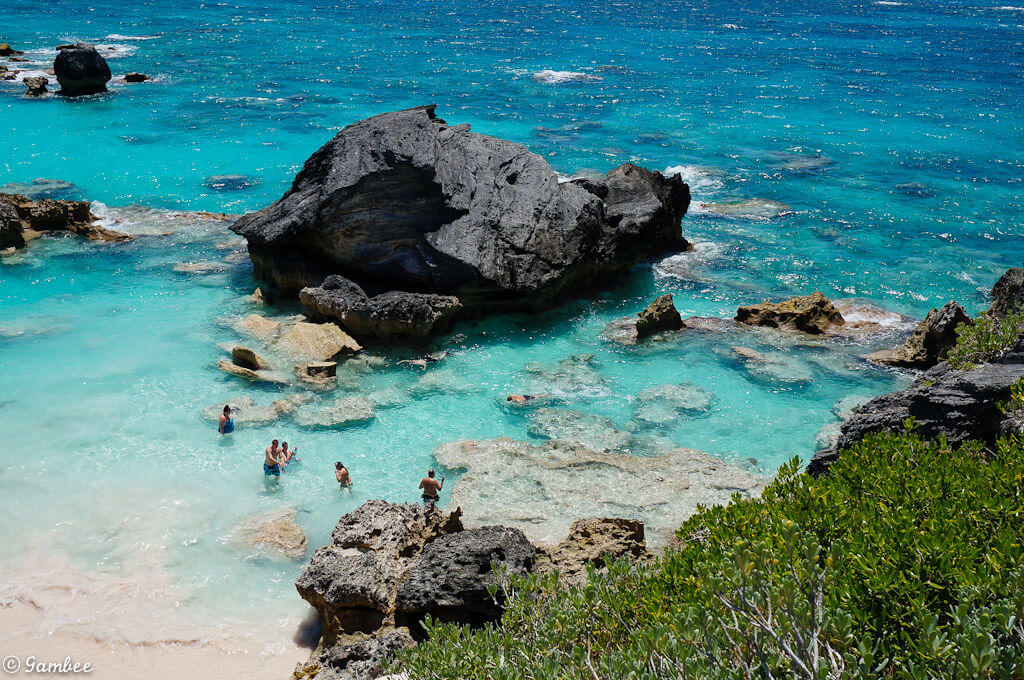 horseshoe bay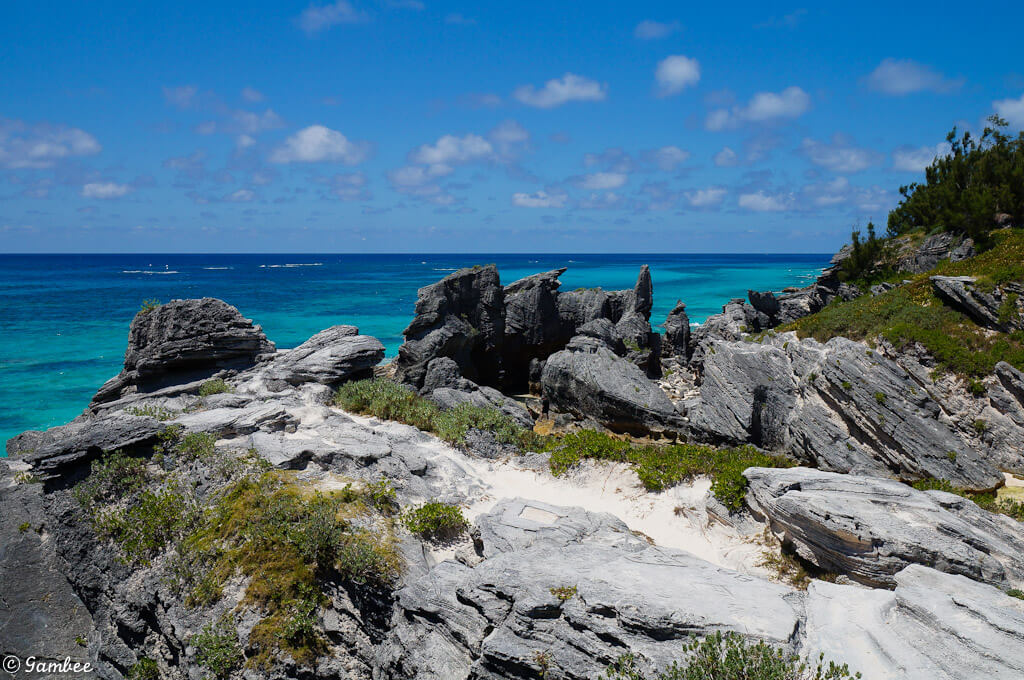 horseshoe bay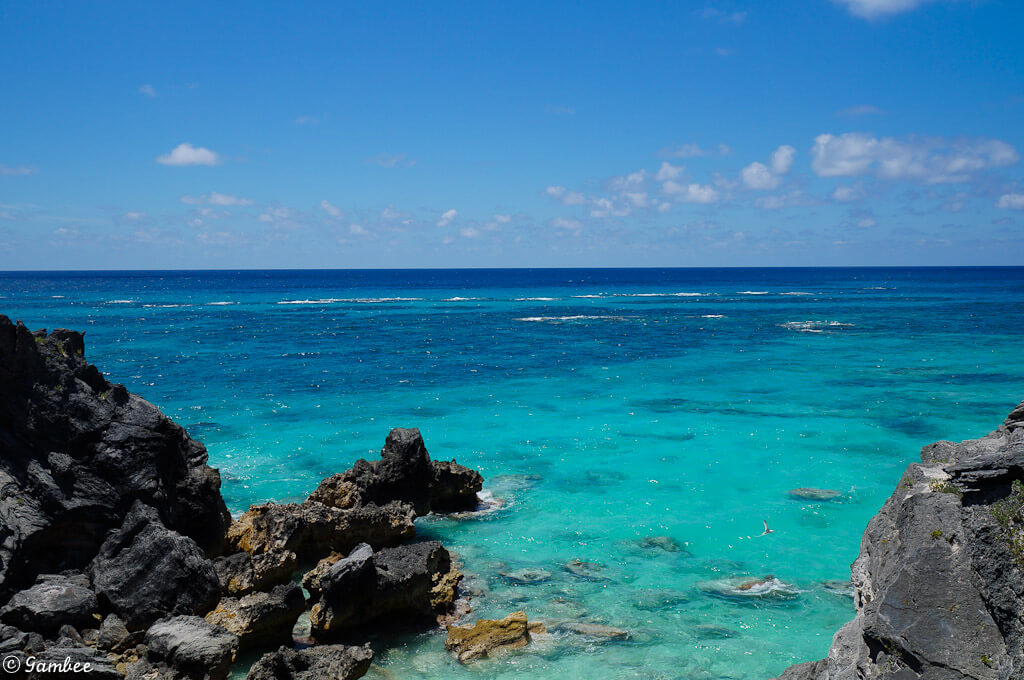 Now let me tell you about that bird, I mean how cute is that? It is called the Bermuda Long Tail, and they are just stunning. I have a few close ups of them later on, these birds have no fear of humans.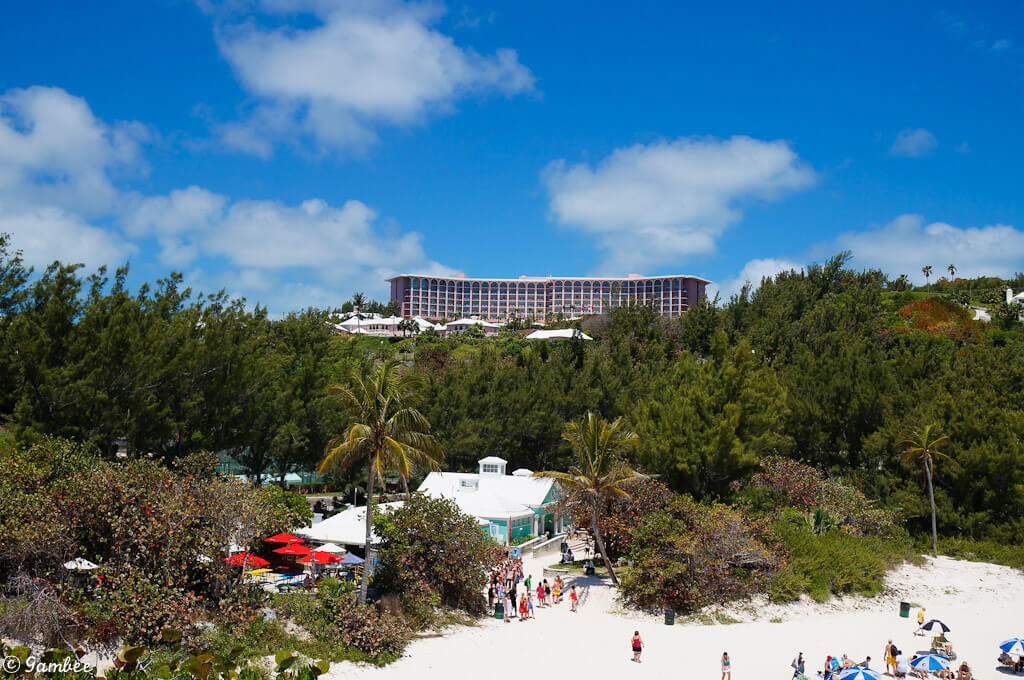 horseshoe bay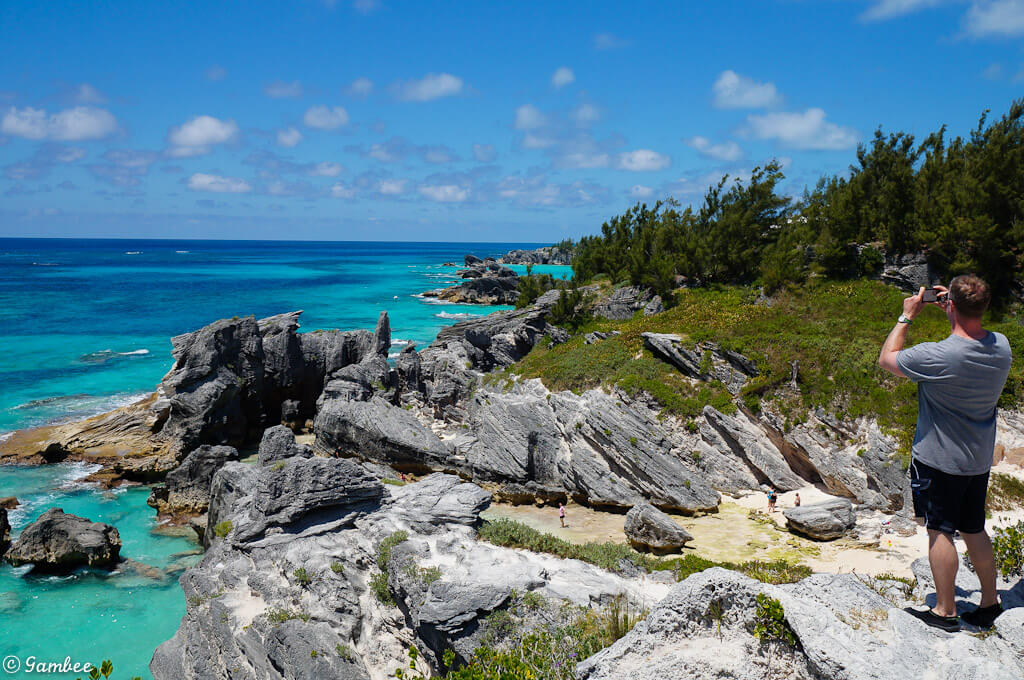 horseshoe bay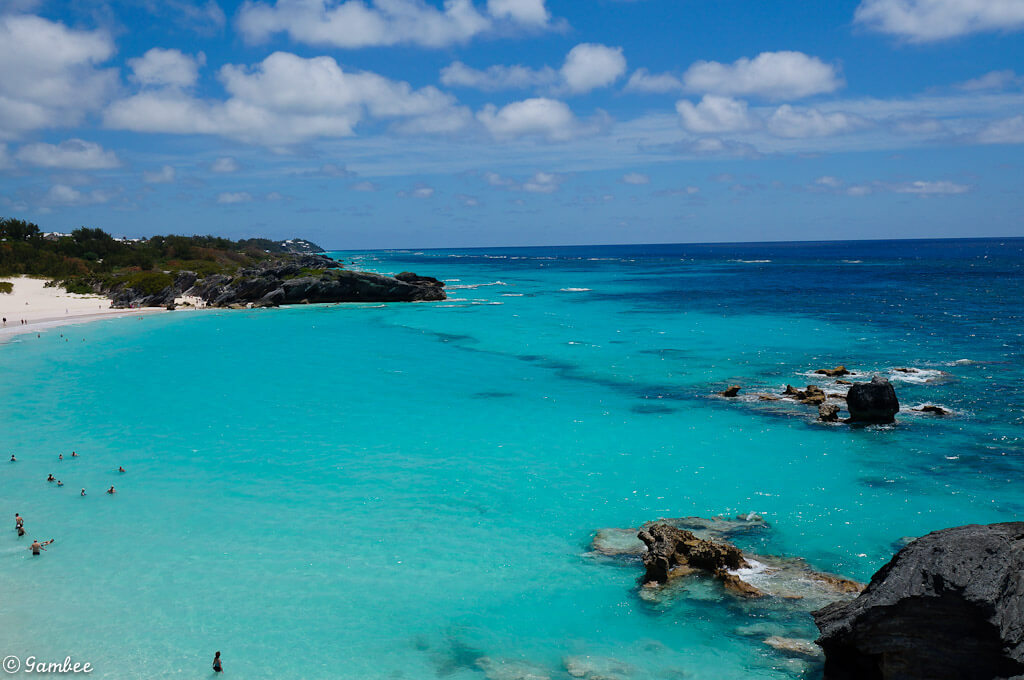 horseshoe bay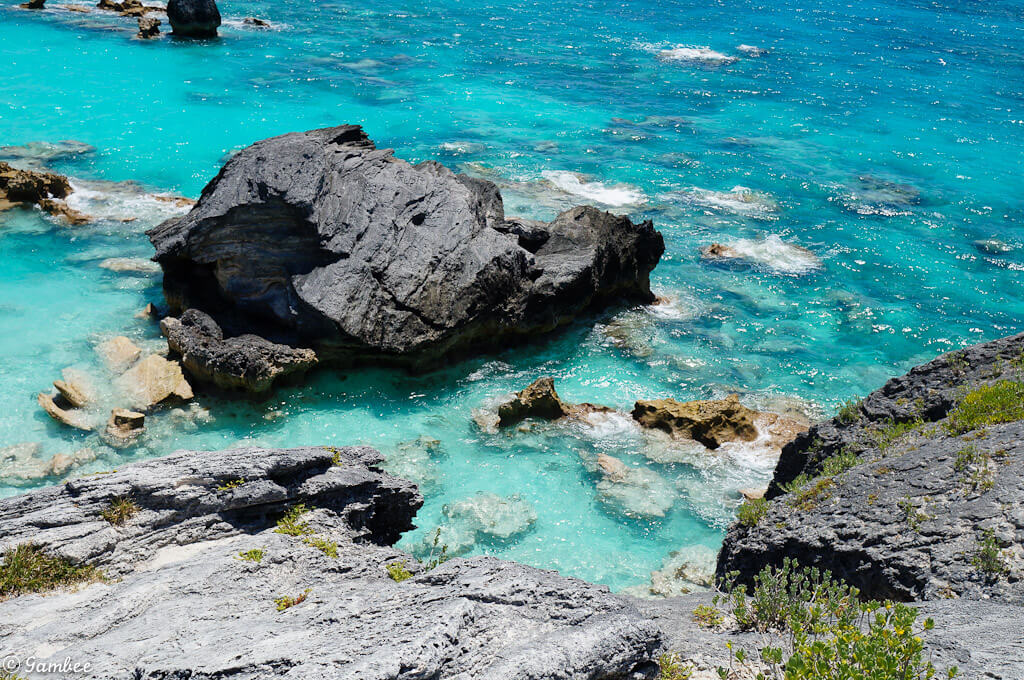 horseshoe bay
I then went exploring and found a little cave where my mom could relax near the water and enjoy some shade. So I went looking for her to tell her to move, she really liked that spot much better than the other one. It was just really nice and she had it all for herself.
It was then that I decided to go and try snorkeling. Oh my, the water was freezing, but I just had to snorkel. I mean going to Bermuda and not snorkeling must be a crime. So I put my brave face on and decided to go try it. Please also note that is cold for my standards. The ocean in Ft. Lauderdale warms up a lot during summer, so I am a bit spooled, lol.
Here are a few of the pics I took snorkeling. They did not come out that good, but still you can see some of the underwater life.
Thank you for visiting my horseshoe bay webpage.