Here are the menus from our recent Carnival Victory cruise, paired with a few food pictures of that trip. Notice I am missing day 2, that is because we failed to bring elegant clothes and were denied access to the MDR. These menus are from before they pulled the lobster off the menu.
Day 1
The spring rolls were great.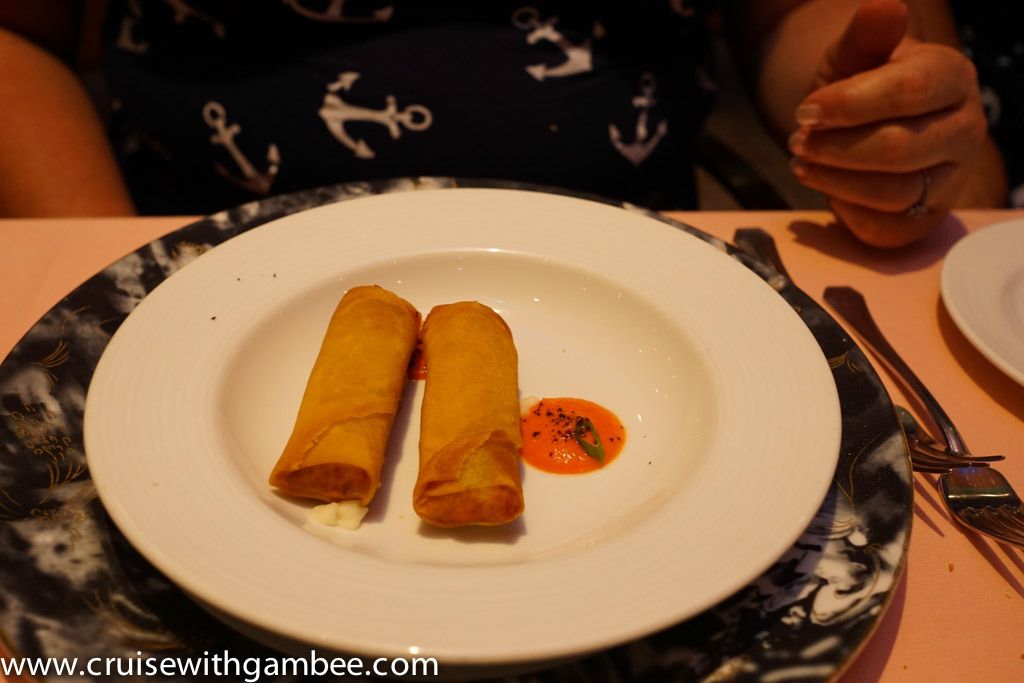 The duck was really good.
And so was the escargot.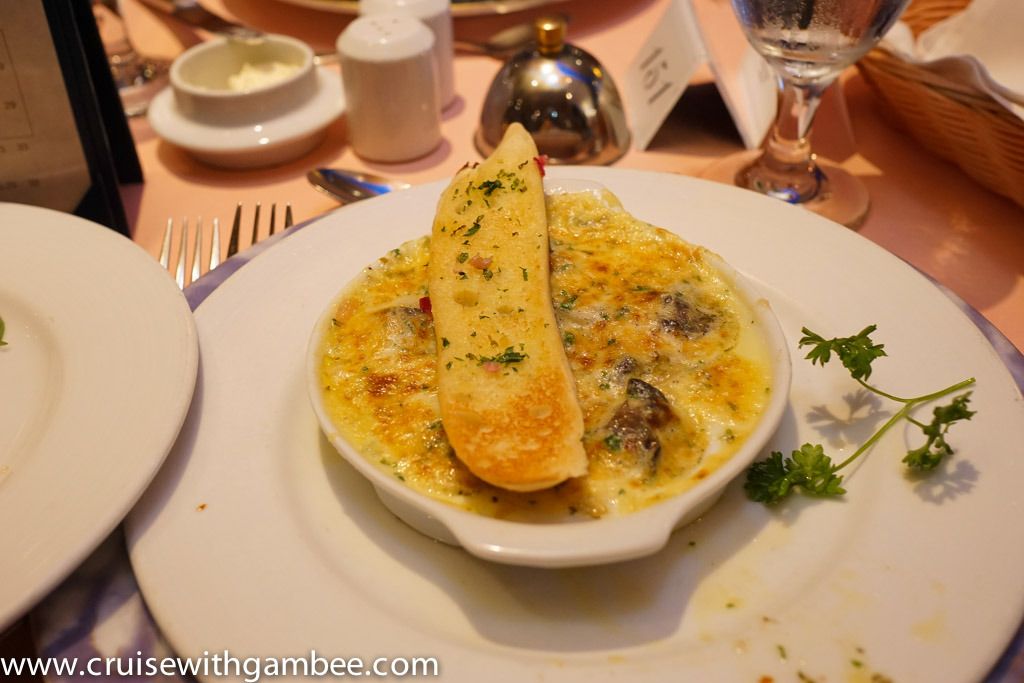 Cheese Dip? It was good I guess, never tried it, but it was gone in seconds.
The every day beef, was really nice!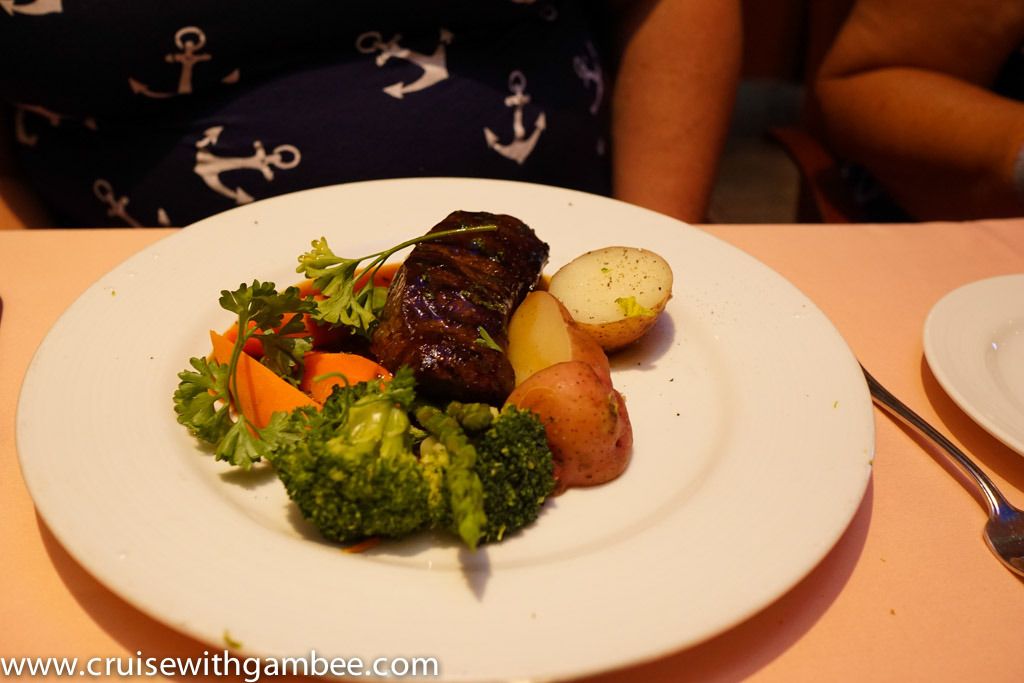 Grilled chicken, good as well.
Grilled Salmon (I missed the focus on this picture, sorry :/) Tasty as well
And my lasagna, it was really nice.
Cheesecake, it was ok, I dislike cheesecakes, so I might be biased.
Black Forest, no clue, never tasted it.
My cheese platter, it was really good, unlike the Breeze one.
You all know this one.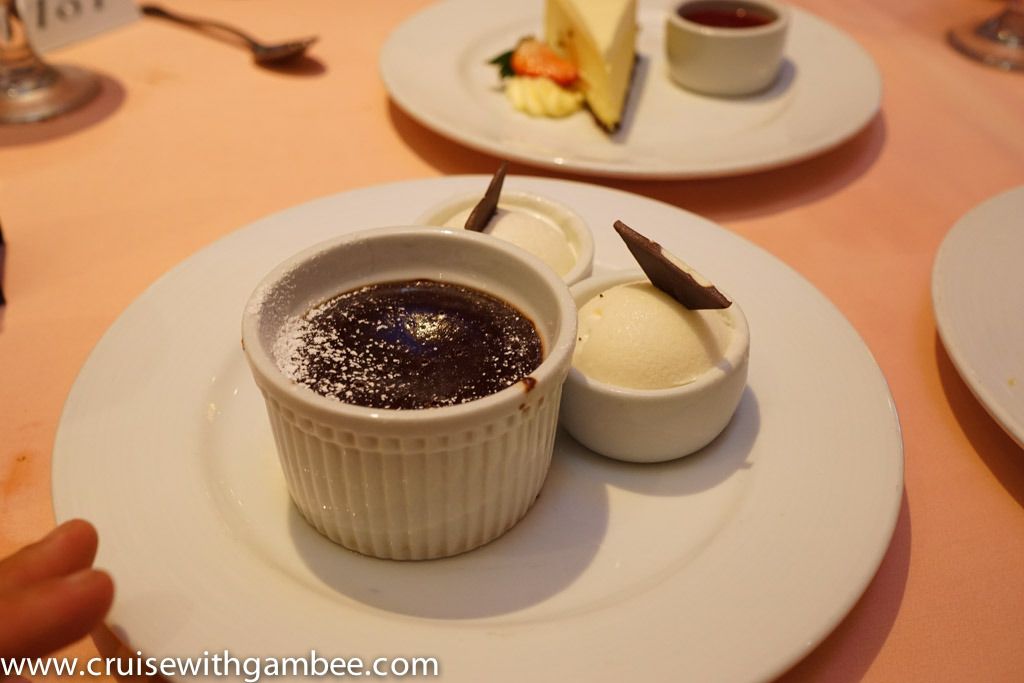 Orange cake, no clue, but it did not look very good. I think it was a diet cake… I have never eaten anything diet that tastes good.
Day 3
My shrimp cocktail, good, as usual.
Fried shrimp, really good! They were like a sweet and sour shrimp.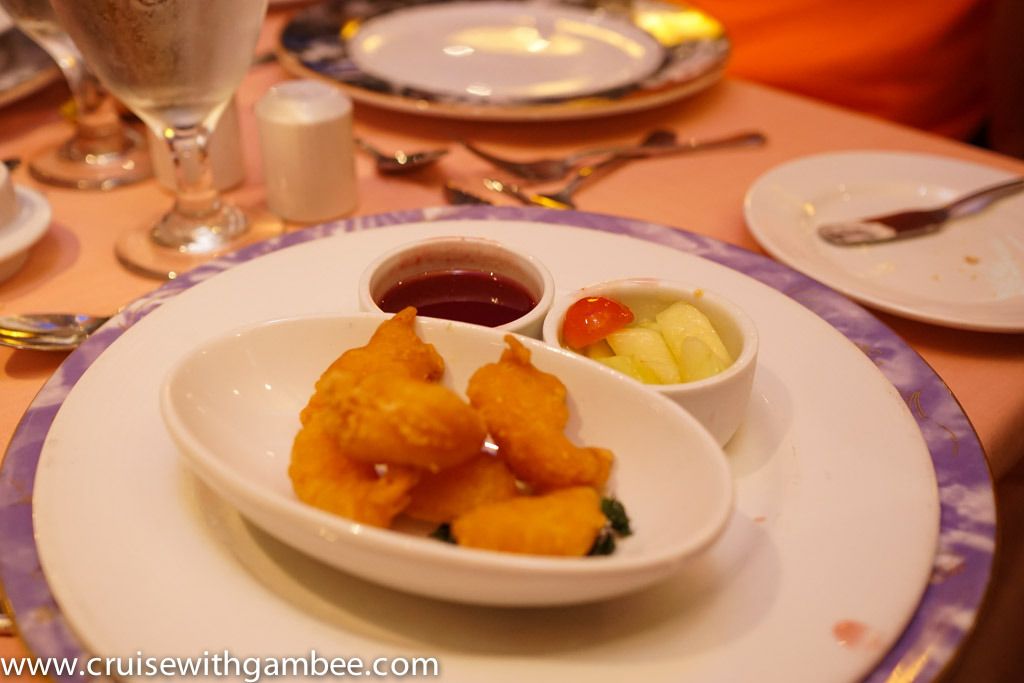 Some kind of salad. I cannot comment here as I dislike salads. Personally, I think they are for rabbits
And my uncle had a tasty chicken noodle soup
Please tell me, who names a fettuccine Alfredo with chicken, as "Grilled Chicken Breast"?
That said, it was excellent! OMG those mushrooms, so savory!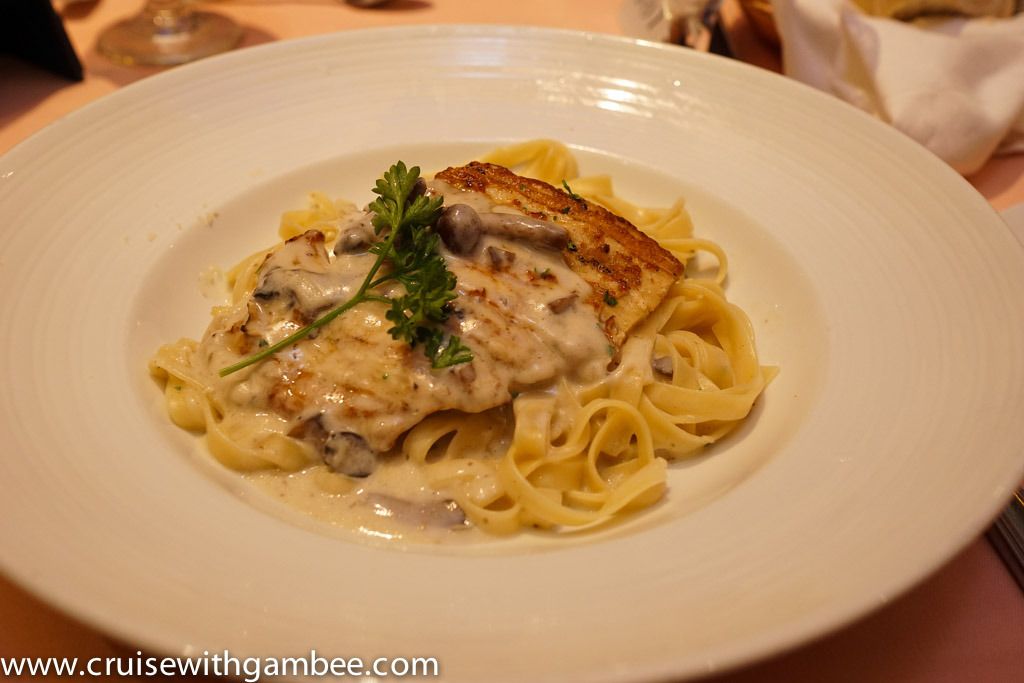 Everyday steak, good as usual.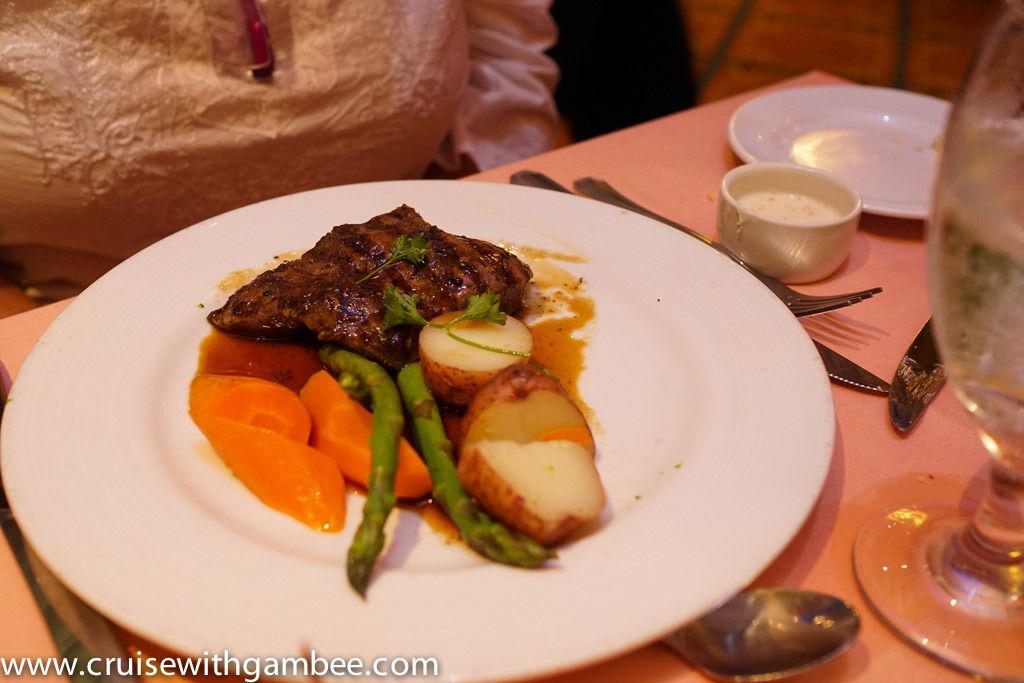 And shrimp tempura, good I guess. Can't really remember.
Here is the $20 lobster with fillet, mom says it was good. I tried some of the meat and it was nice and tender. Is it worth it? In our particular situation, you bet it was, she had to have her lobster! There was no way that my mom was going to go on a cruise and not have her traditional lobster, I would never have allowed it.
But on another situation, I don't think so. The lobster looked kind of small to me. You be the judge. Tasty though.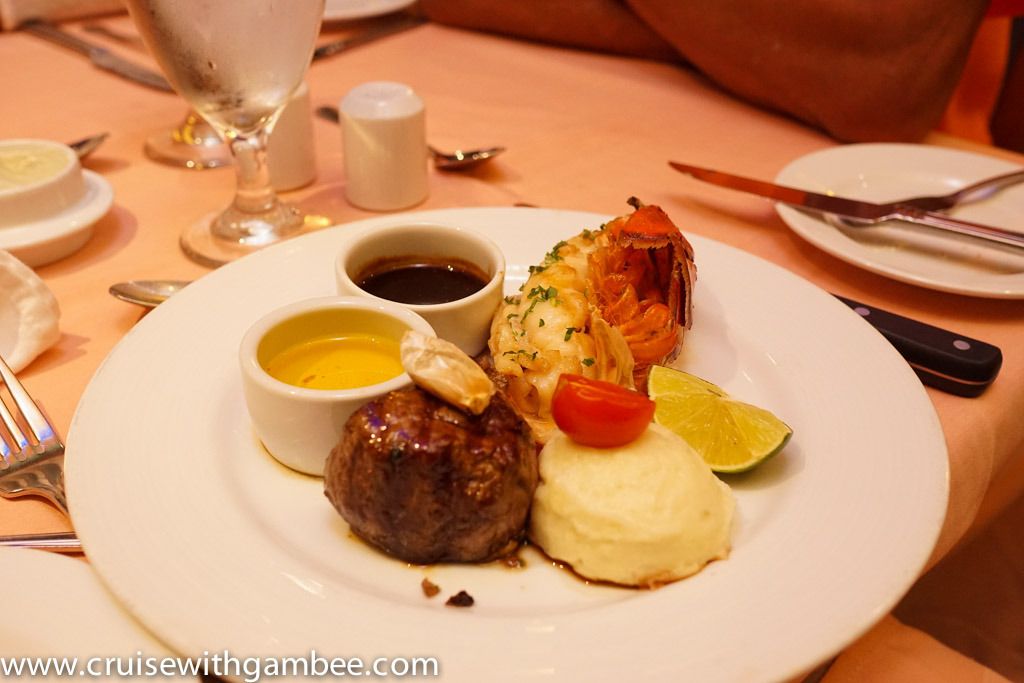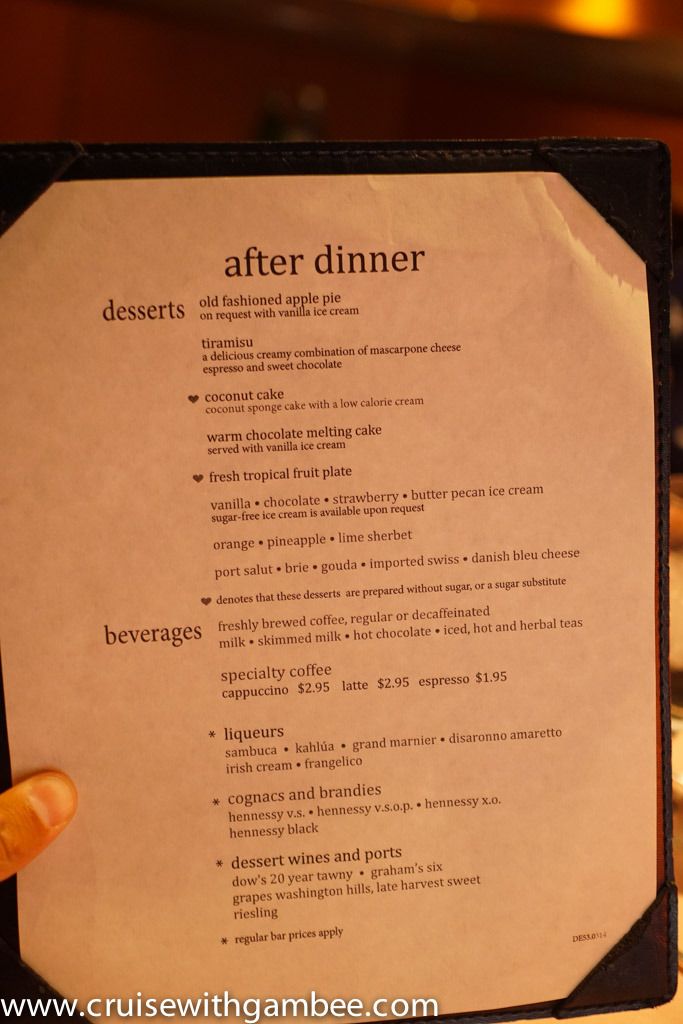 My uncle got the coconut cake, mehhhhhhhh.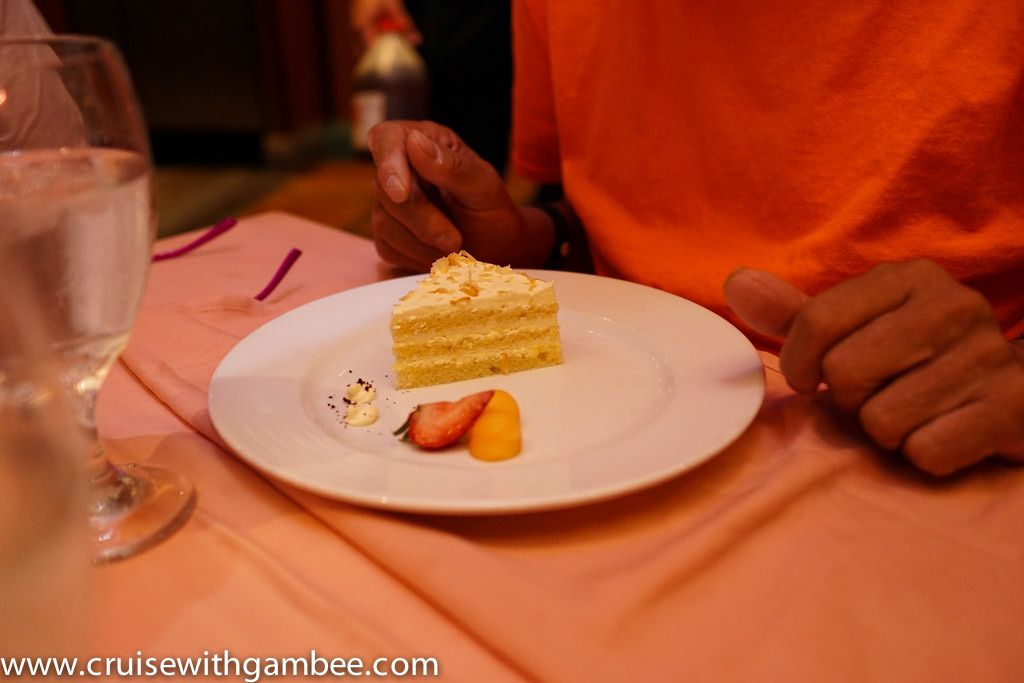 We got 3 of these. Now that they have found how good it was, everyone wanted to get it!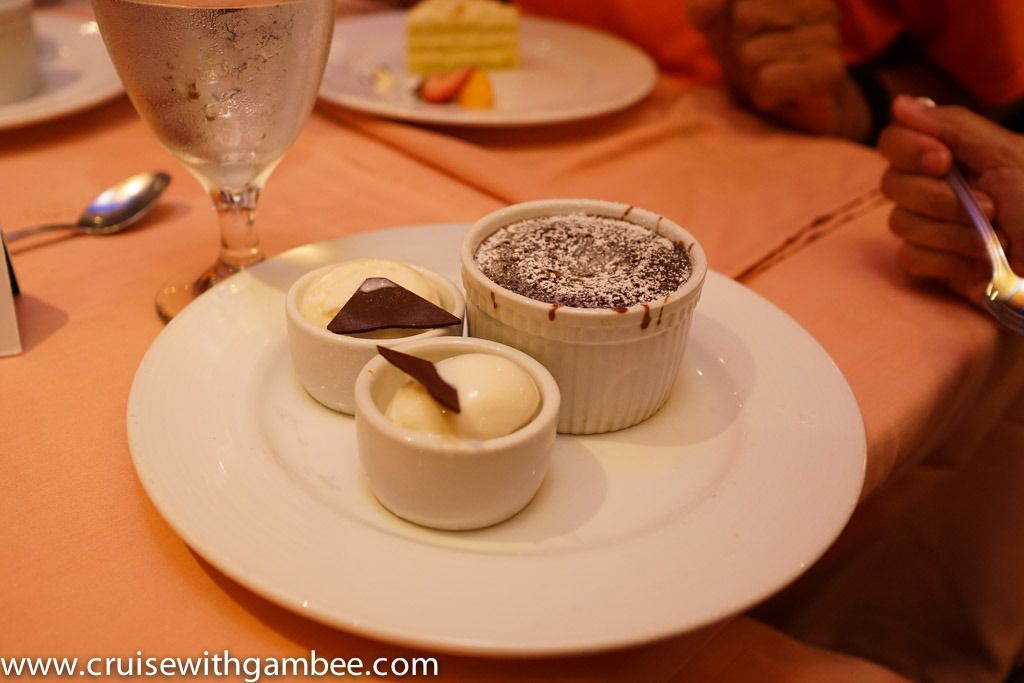 Tiramisu. It was good I guess, I got it for the picture
.
Day 4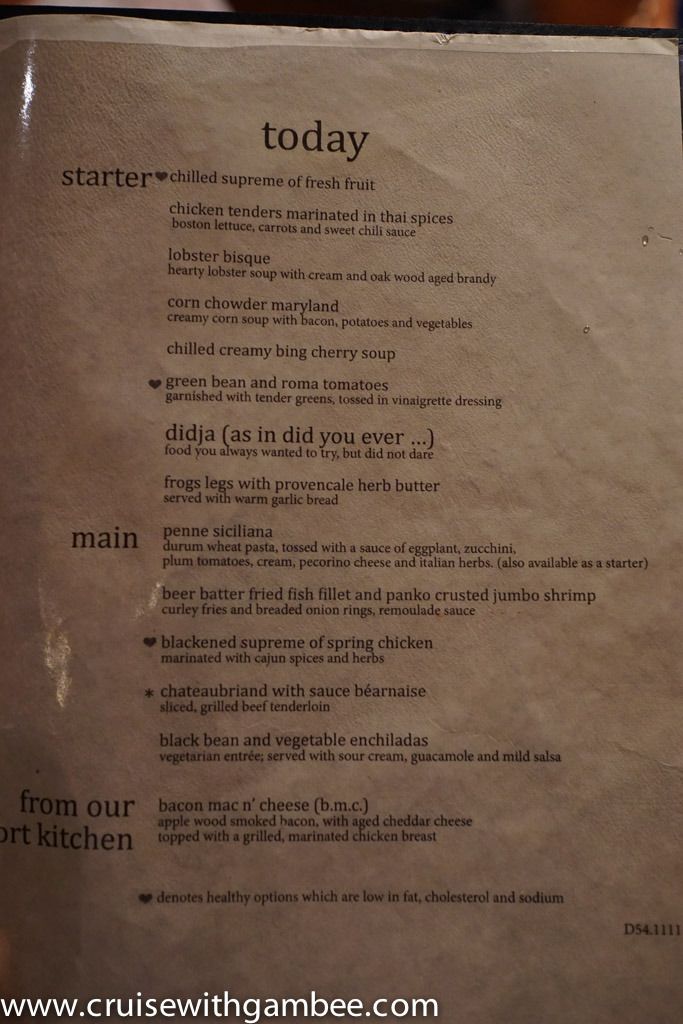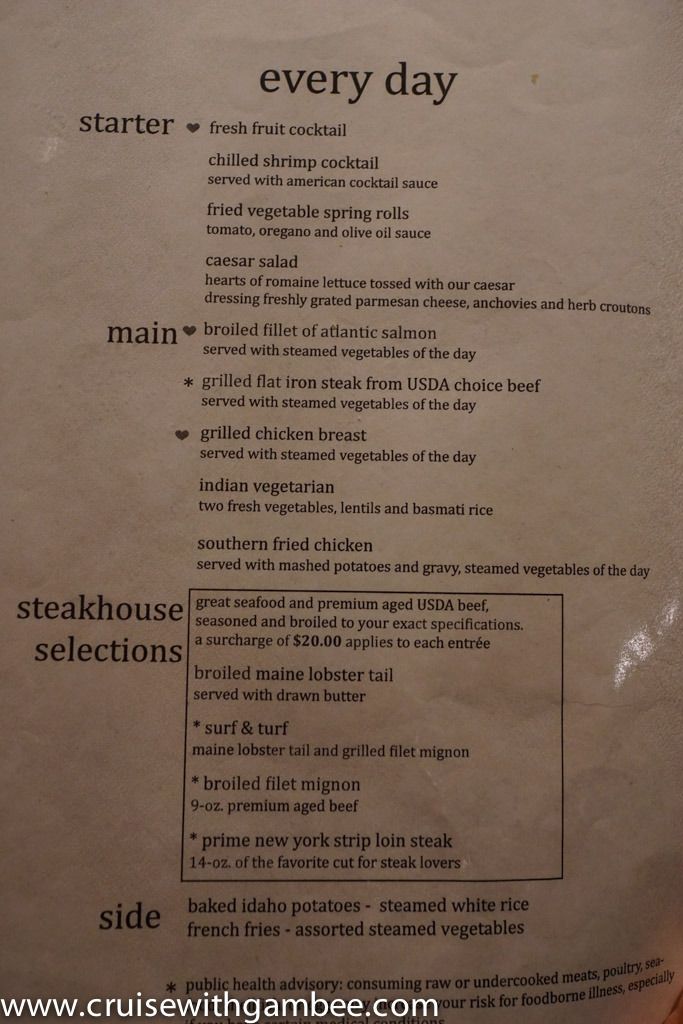 I got the frog legs, they were really good. I ended up ordering a second portion to give to my uncle and aunt. I forgot to share with them, oppssssss.
Two of them ordered the lobster bisque, it was really really good. It had nice chunks of lobster in it! I was quite surprised.
And two of them got spring rolls, they were good. But there are much better options.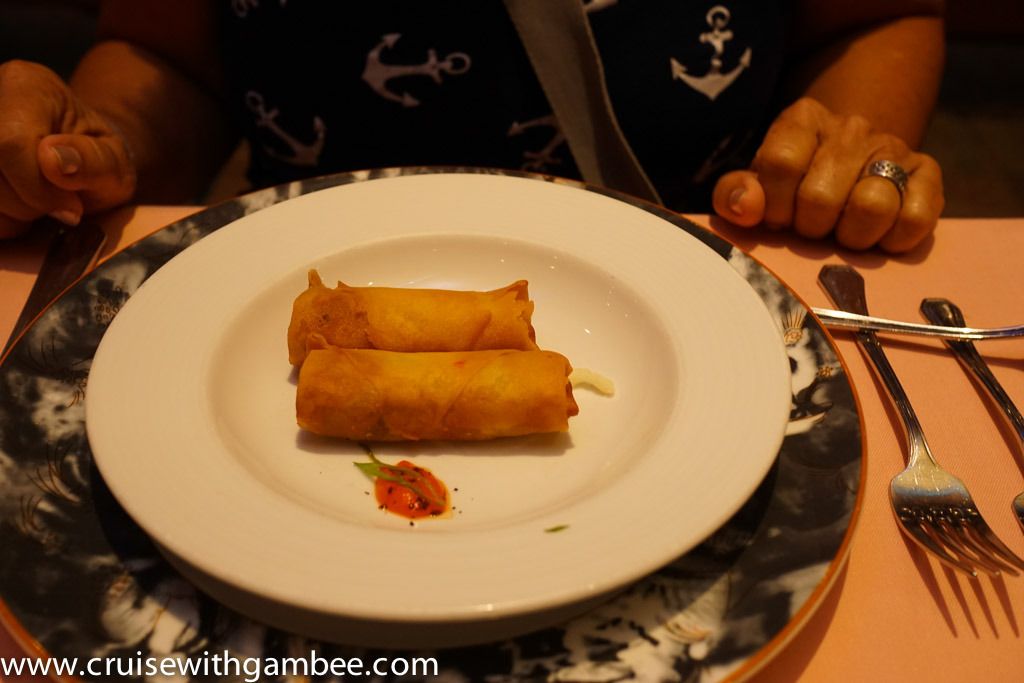 For dinner, I got the fish and chips, YAYYYYYY. It also came with shrimp tempura. It was really good! The only thing not good was the onion rings. I ended up sharing most of my dish.
Two of them ordered the Chateaubriand. They said it was good, I thought it was kind of mehhhh. My mom ordered one medium rare and actually both of them came almost well done.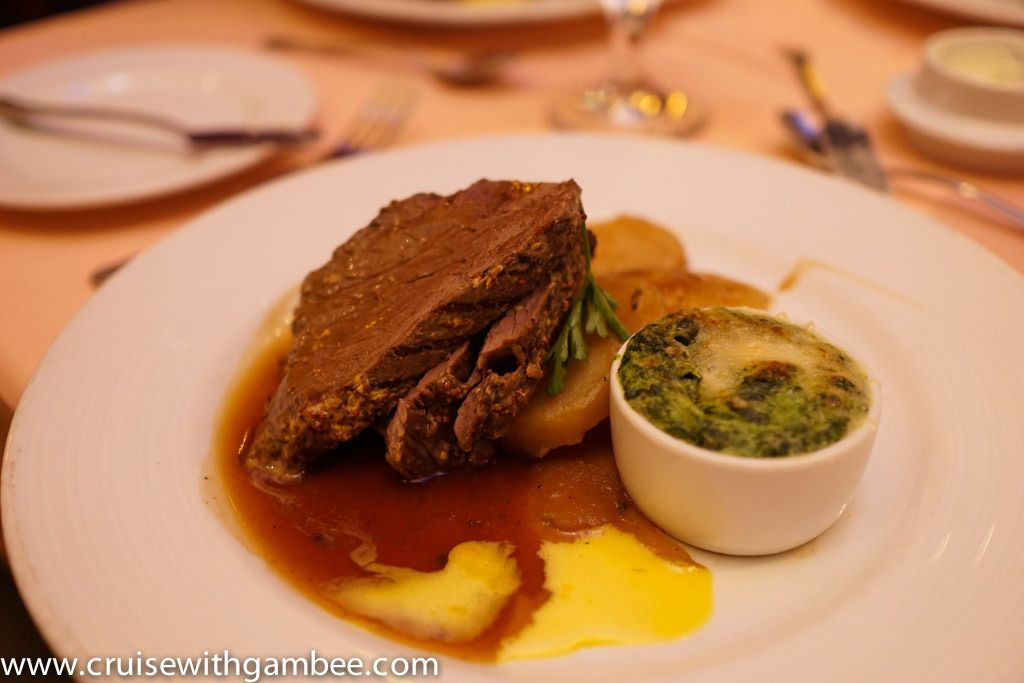 Two blackened chickens? No clue, did not try them.
Cappuccino Pie. EXCELLENT!!! GET IT!!!
Souffle, HORRIBLE!!! DON'T GET IT!!!
. It is like some kind of flavorless pudding.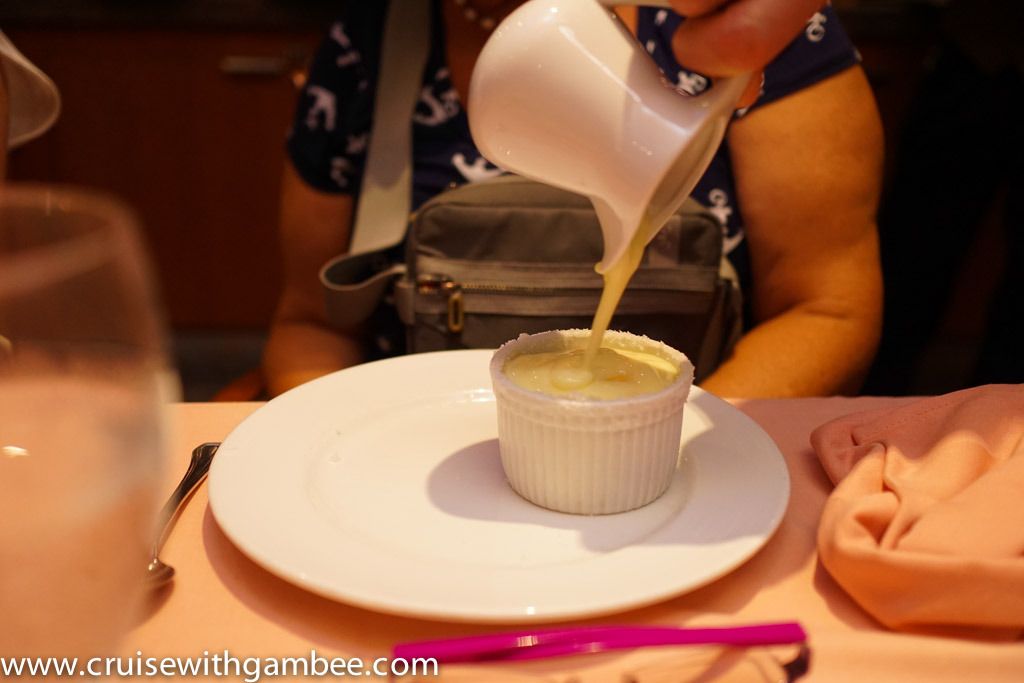 Mom's usual. I think this is her new favorite dessert. By the way, I had forgotten they call it a Mickey Mouse