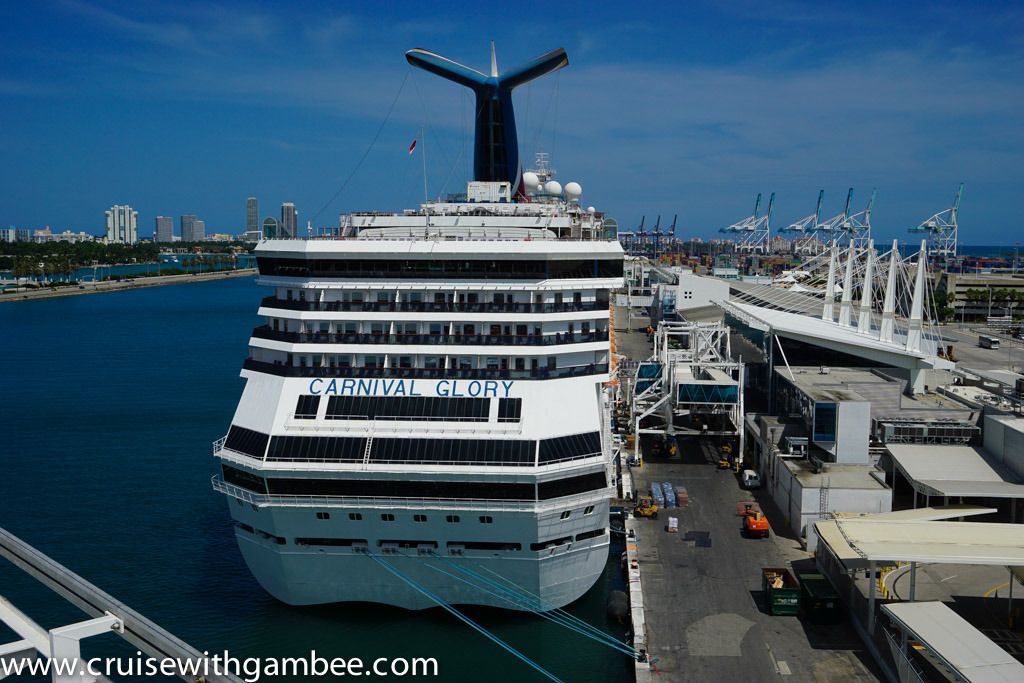 So we headed to the room and we met Ruben our steward. He was absolutely fantastic. We also gave him some extra money there, as well as at the end of the cruise.
We used this time to ask him about a little problem that we had. The third bed in the room was a ceiling bed, there was no way I was going to allow my mom to climb up there. So he said he would bring a roll away bed for us. The rolling bed was uncomfortable as hell! But much better than having my mom fall from up there.
Here he was showing us the bed, before we asked. Nice fellow.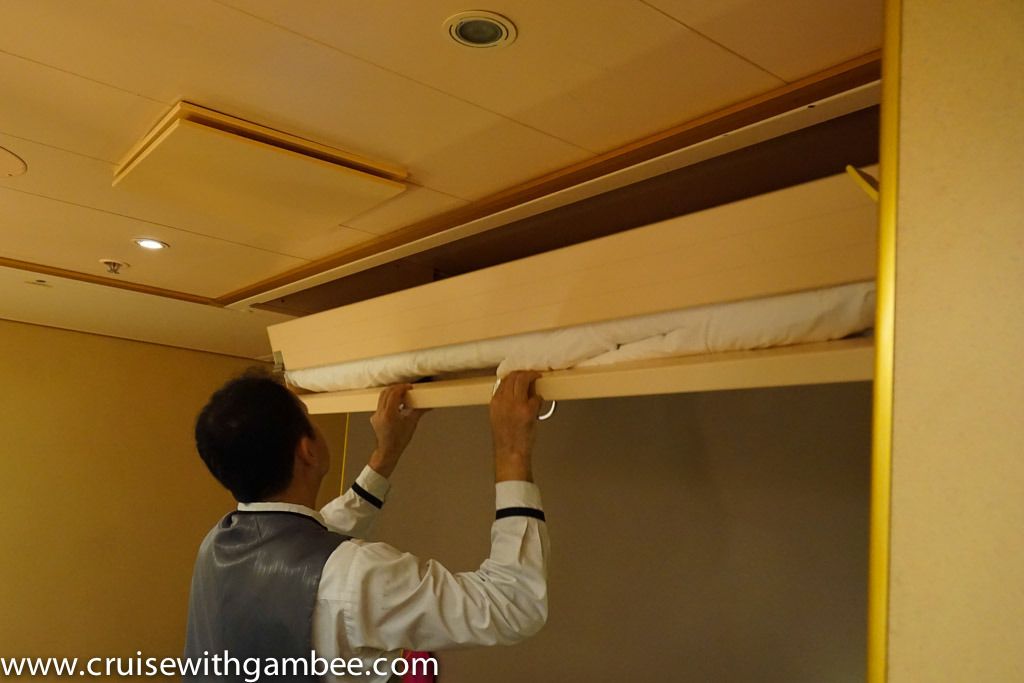 With our small problem fixed we decided to venture into our balcony to relax a little before muster. I took a few nice pictures while I was out there.
There were a bunch of boats coming in.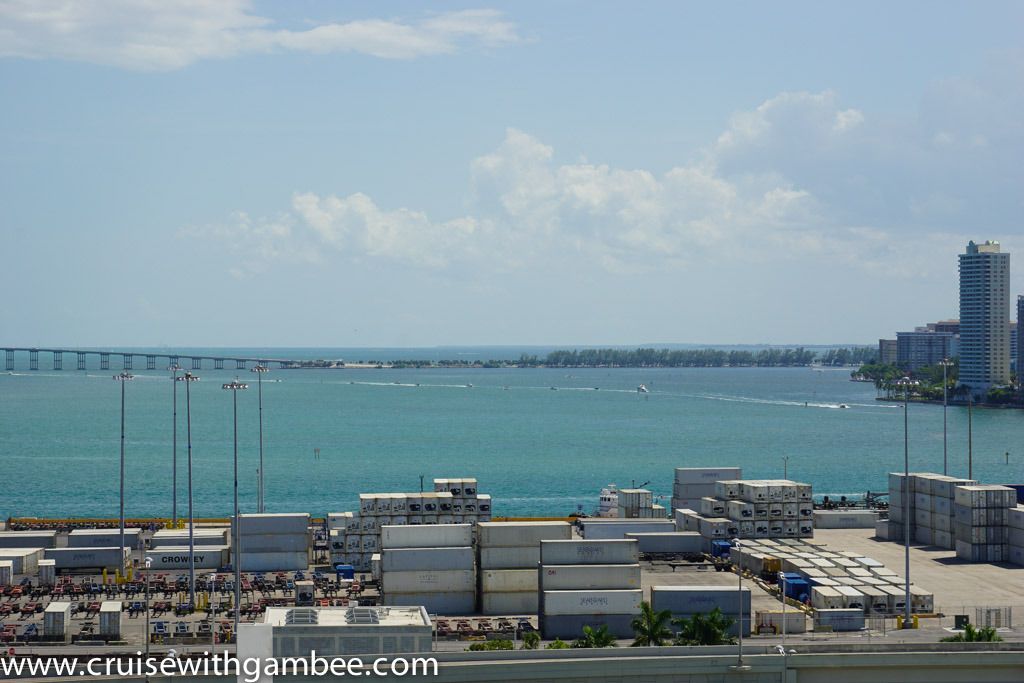 For those who follow my reviews. Remember that last time I was wondering what that structure was? Well a fellow CC member told me they are the flooding doors for the tunnel. It's really nice how it lights up at night.
Soon enough, it was time for muster. I usually go early and wait for all the people who get there late. To be honest, I am sick and tired of waiting, so this time around, we waited until Ruben came to the room and got us out. I know that I am adding to the problem, but every other time I am just there standing in that overwhelming heat. And yes, it was boiling hot that day, even with clouds and all.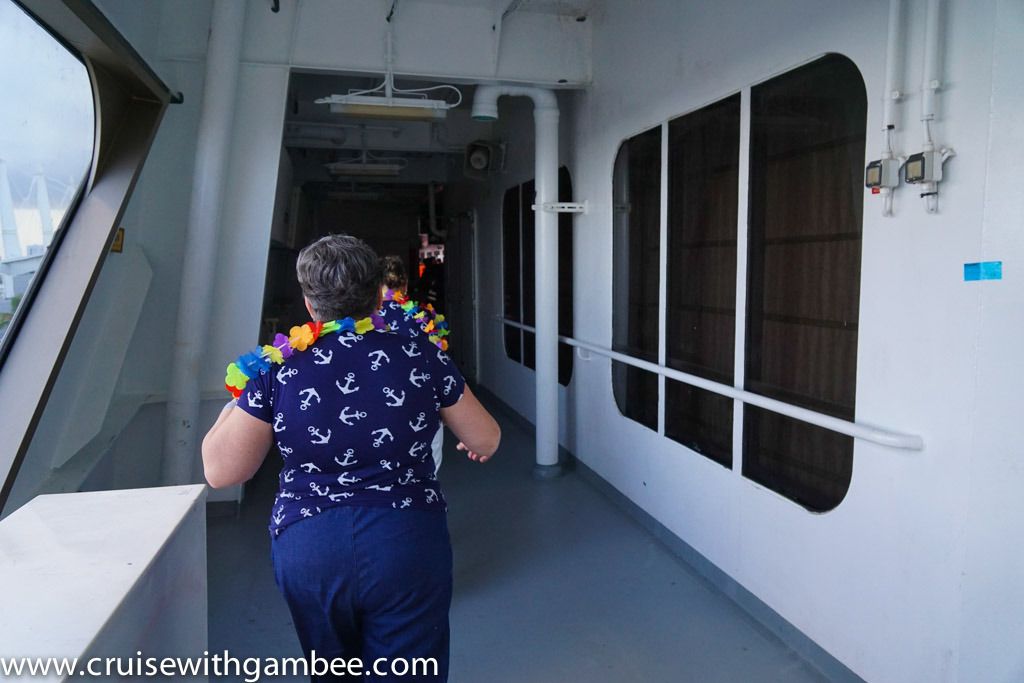 Ironically, when we got there we still had to wait about 10 more minutes before it started. By the way, no one checked us in, so in theory the is no count system other than the click thingy that the muster operators carry.
Muster was relatively quick, and somewhat organized. I still ask myself what would happen in the case of an emergency. So many people packed together, in panic… Dear Lord, better not to even think of that.
Yes, I managed to get the picture =), I know, I know, I shouldn't have =). I just can't help it. Pictures serve me as a visual memory.
After muster was done, we went to our room to see the sail away. I specifically chose the room on the port side, to have the view of the Miami Marina when leaving port. I think is our very first port cabin ever!
In our balcony, we noticed a storm building up in the distanced. I actually posted something on a social network, and I was told that John Heald had posted that Miami ships might be late to depart due to the storm.
That storm was really building up, kind of scary. You could see it in my aunts faces, that they wondered if we would sail like this. And there I was praying that the captain would depart in the middle of the storm to get some rocking and rolling in motion
GoPro
GoPro
It was one nasty storm! Fortunately the Captain decided to go ahead and depart port at our given time. I was quite happy about that, since I wanted to leave port for stated reasons.
Here are our bubucelas, or noise makers!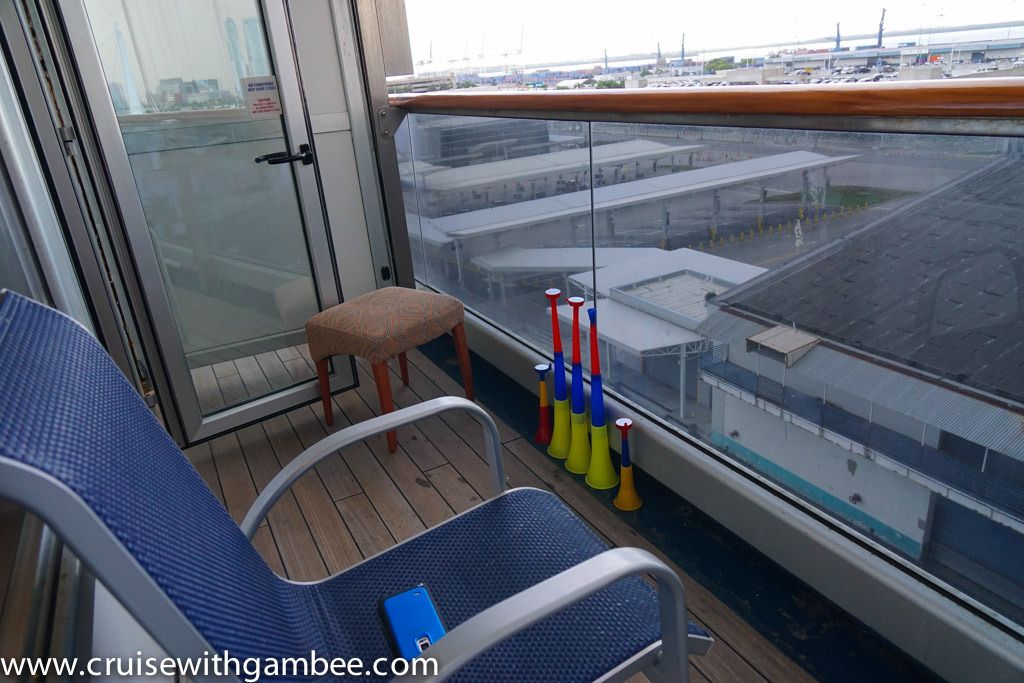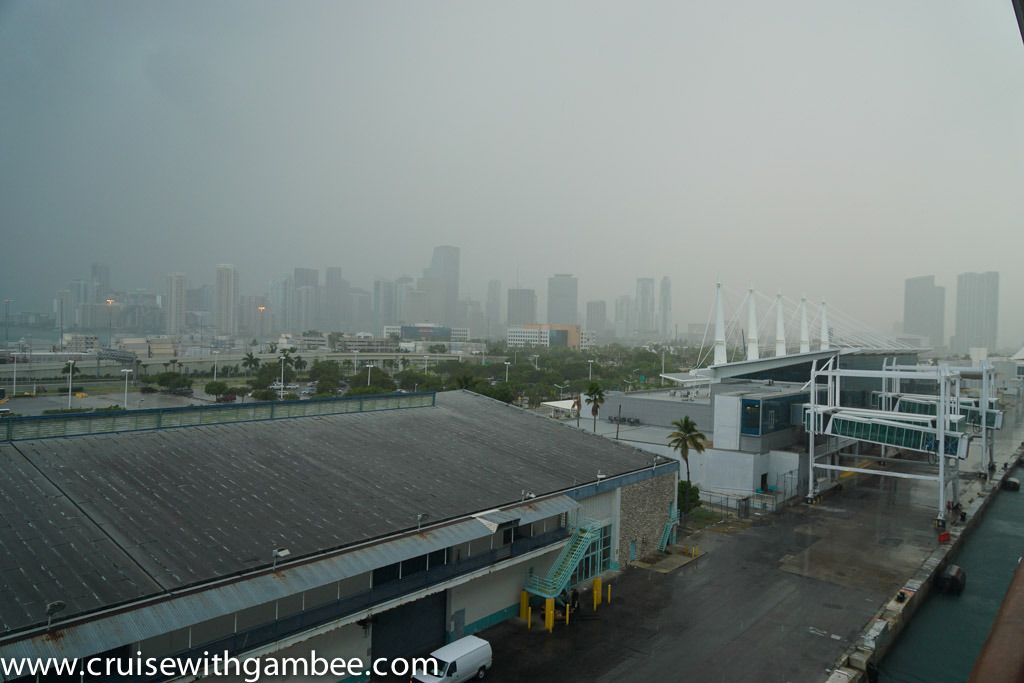 GoPro
A funny side note, on our MSC Divina cruise my uncle blew the horn on my aunt's ear and she almost killed him. Those things are incredibly loud!!
Here is the old picture.
Back to the review, we were just having a blast.
Blowing the horns at the yachts below. I don't really know what was the point since no one answered back. The rain really did a little number that day =(
The Glory in the distance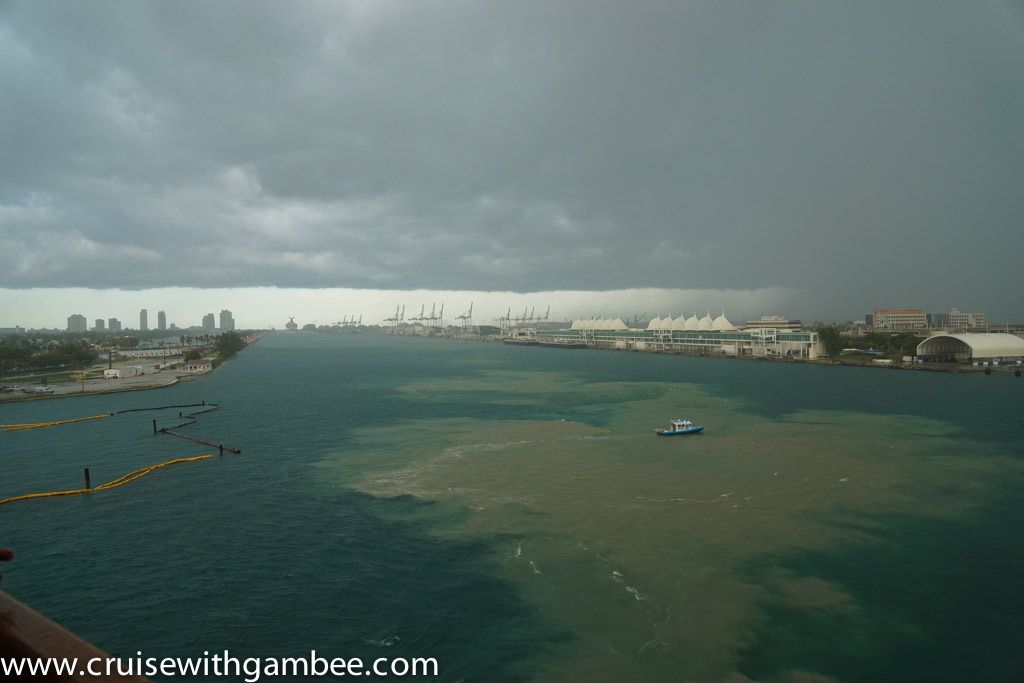 What a mess that these ships make on the sea floor. Anyone interested in snorkeling?
If you think I shoot a lot of pictures, you have not met my uncle. I think he could easily double the amount of pictures that shoot in each cruise. And then he will loose the memory cards tsk tsk tsk…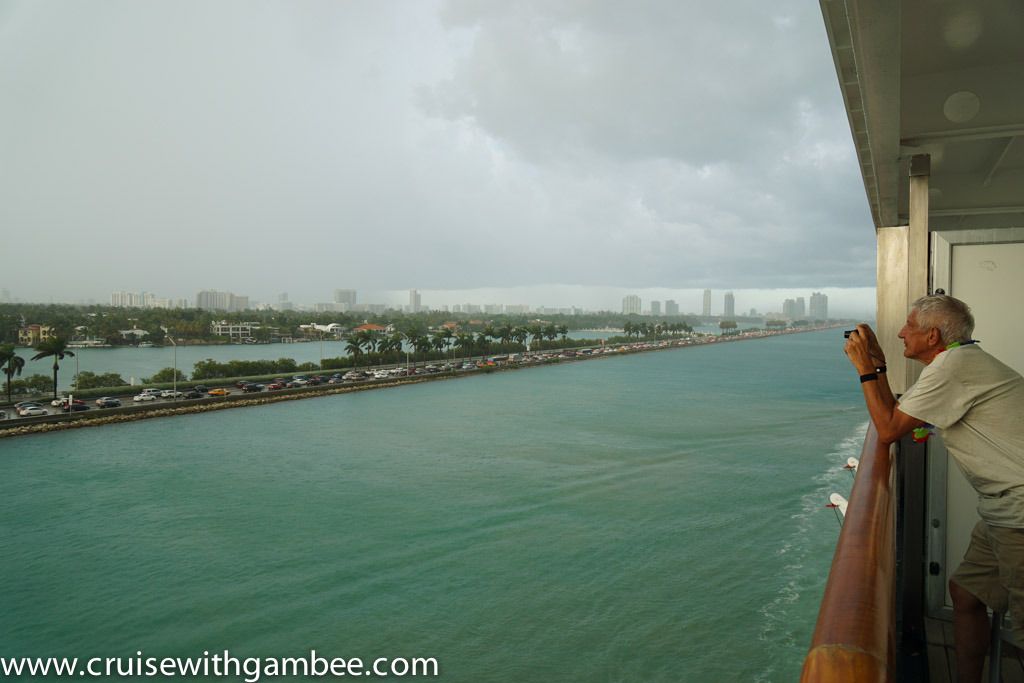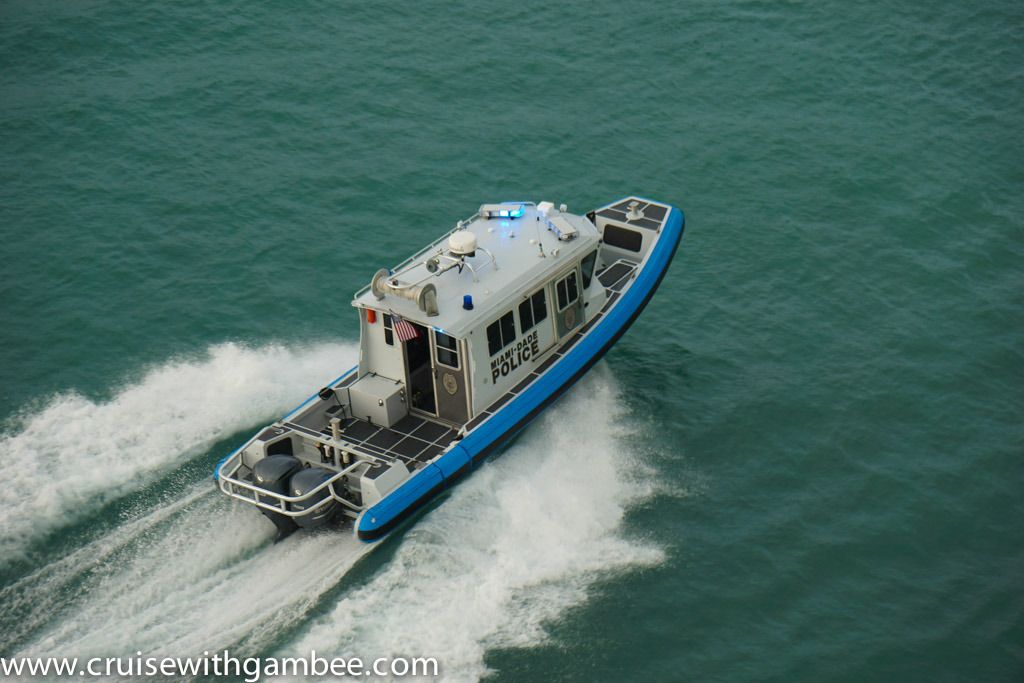 I have usually been able to spot at least one exotic when leaving from Miami.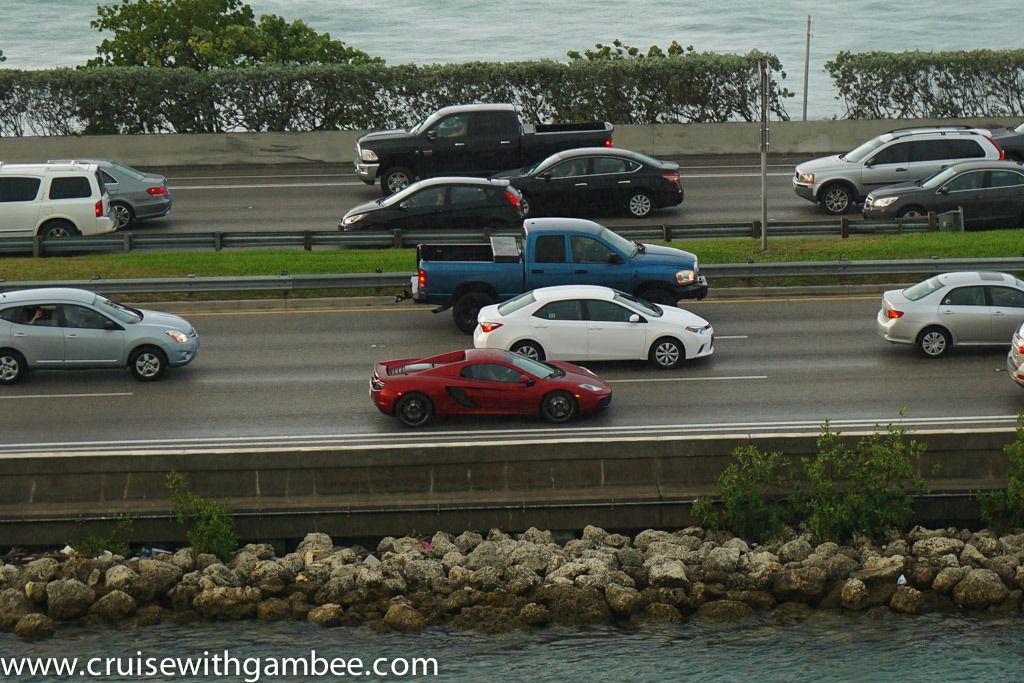 The storm moved really quick :-/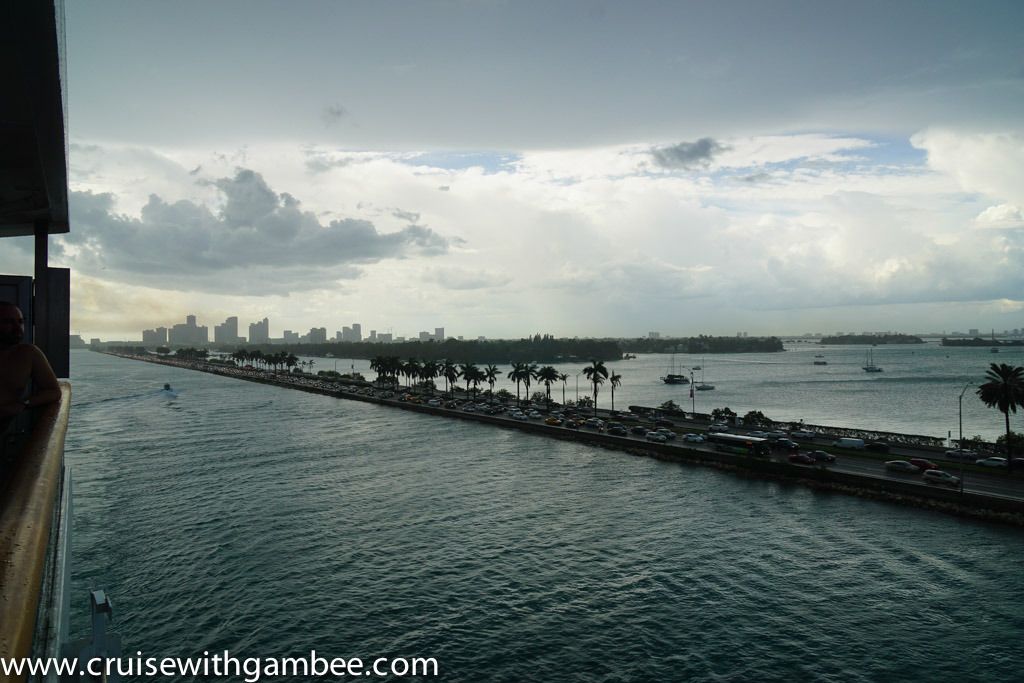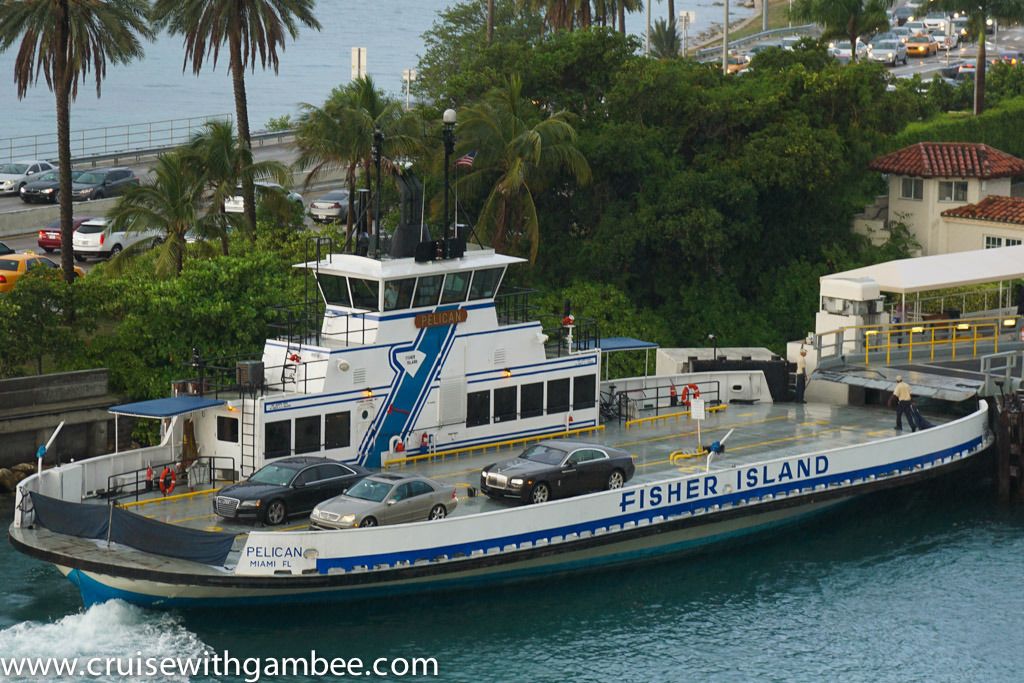 They were just clearing a nasty accident on the bridge.
Say cheese!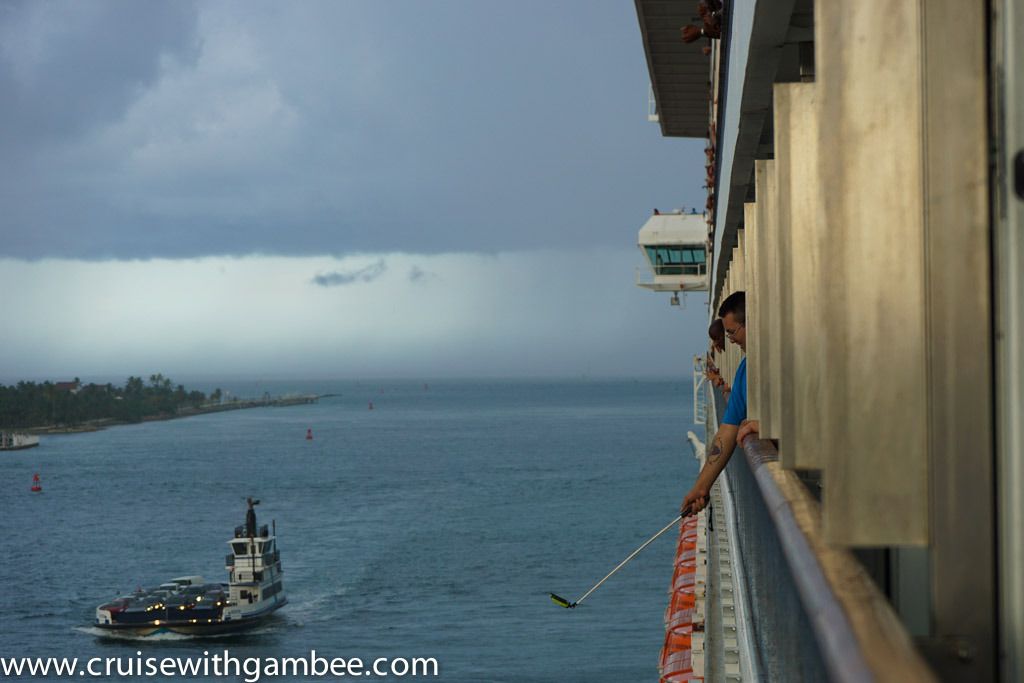 Check out the girl on the Volvo sunroof.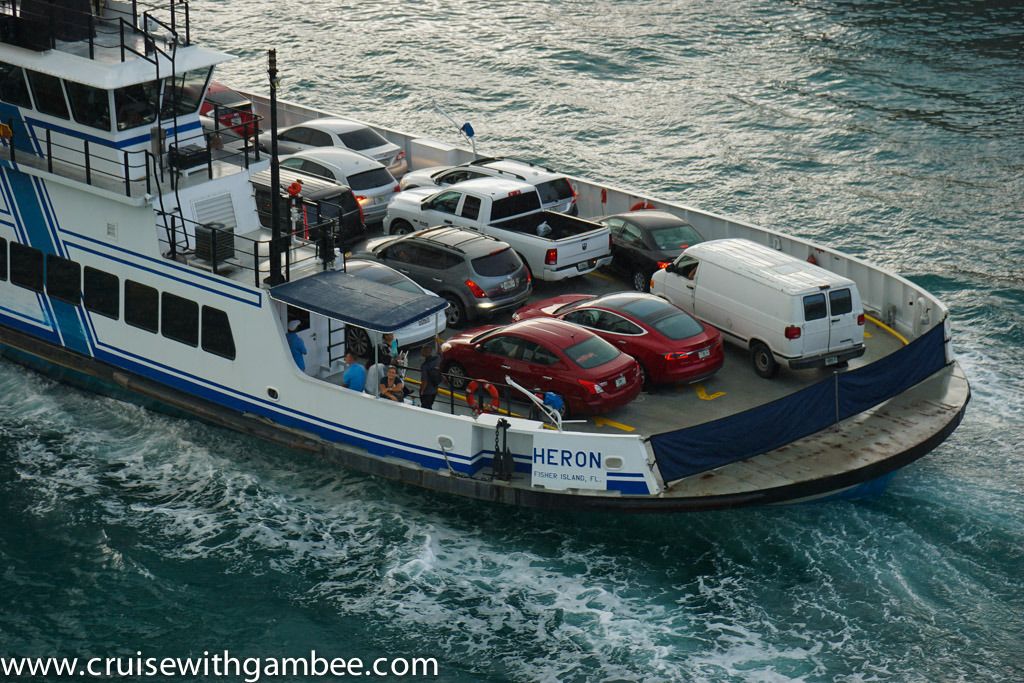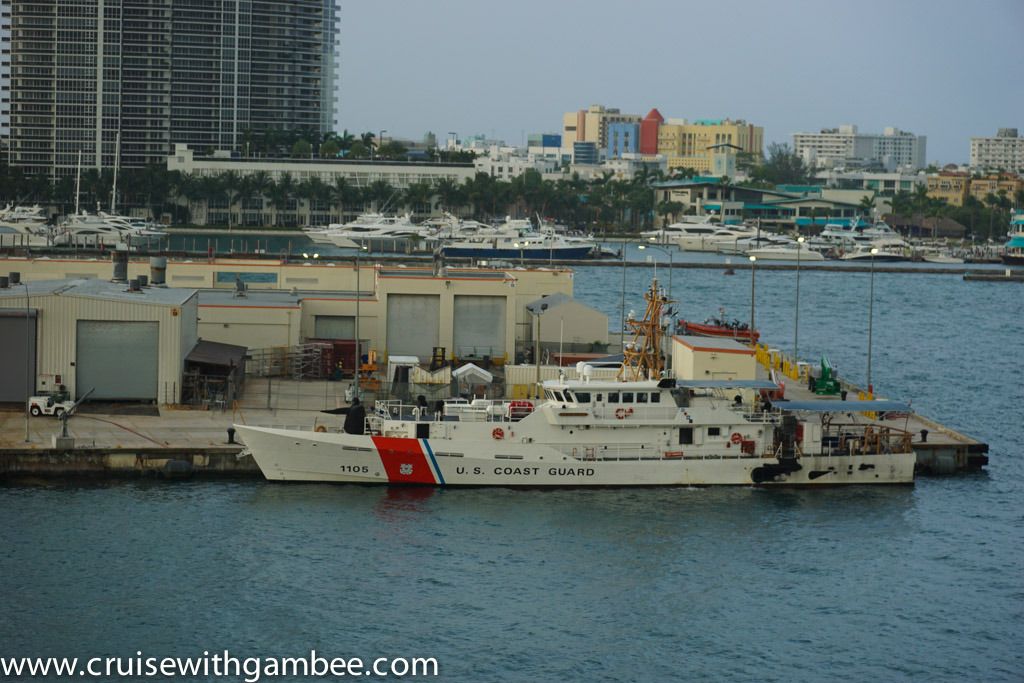 The Glory already far out.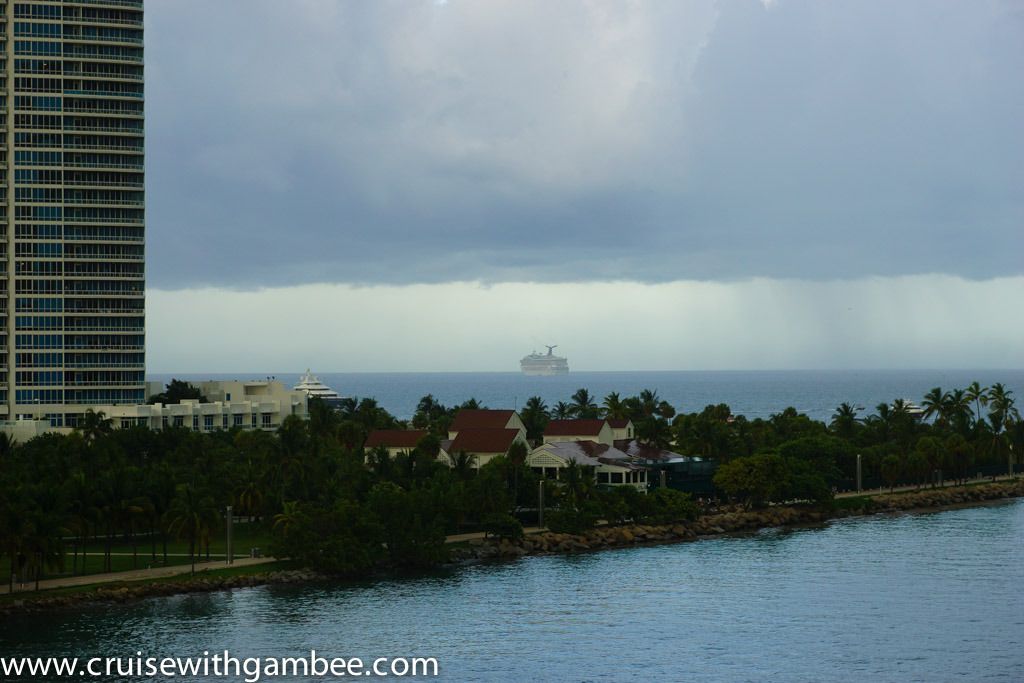 Just a few people out there to wave at.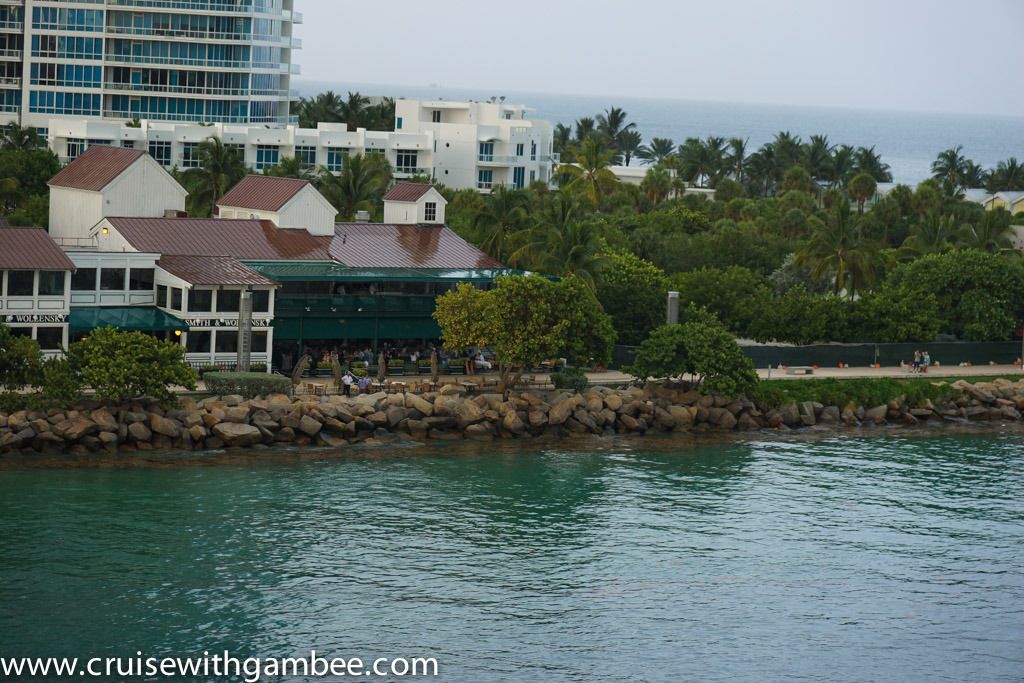 3 beautiful yachts by South Beach.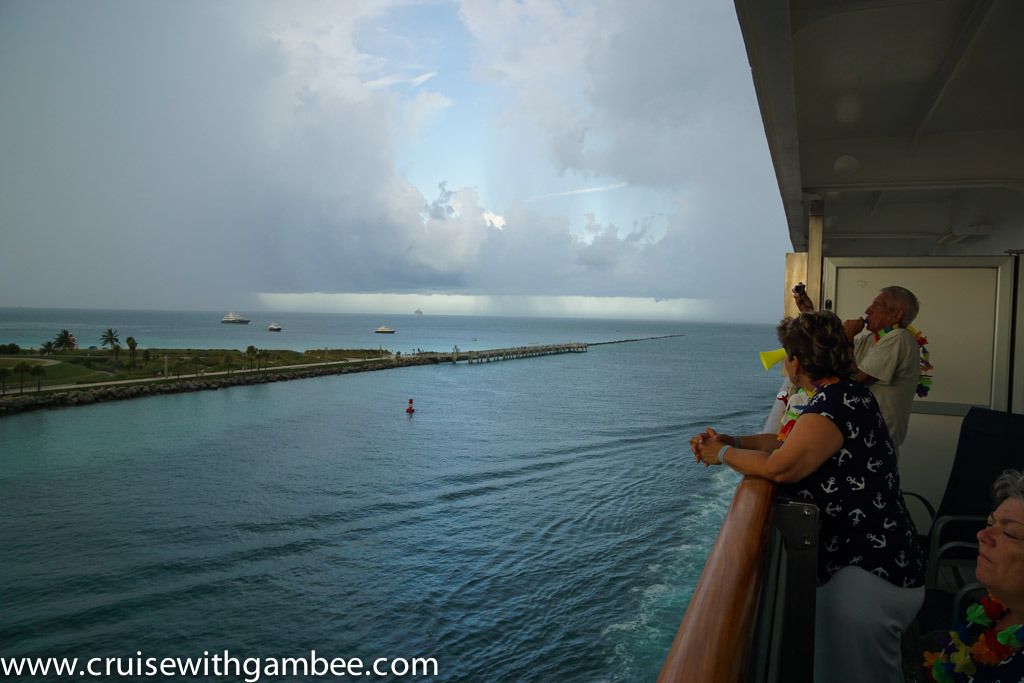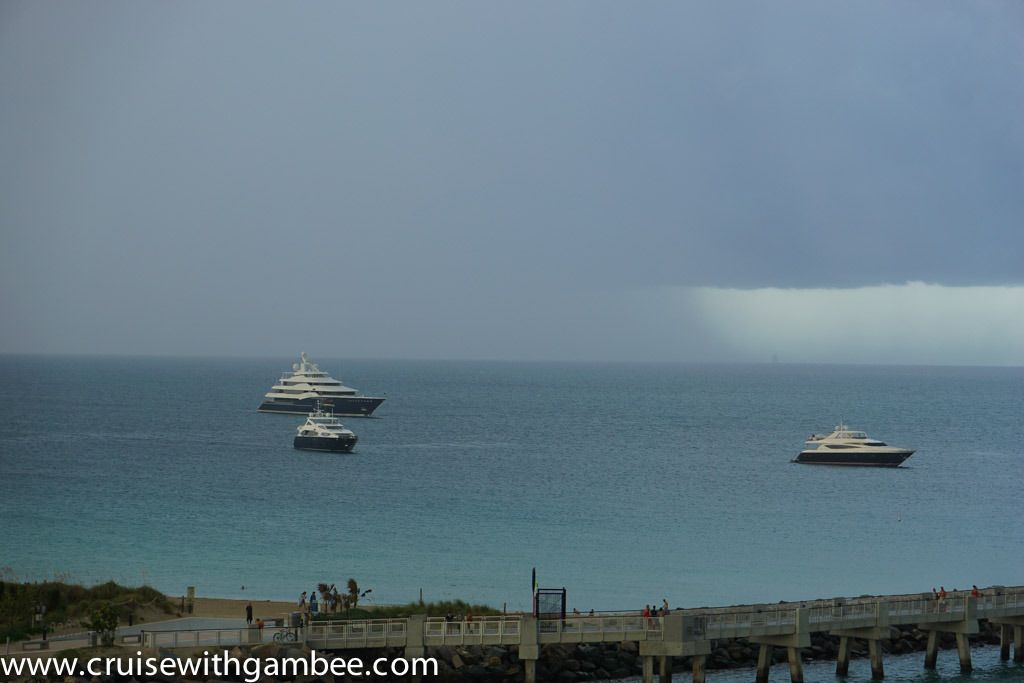 Really nice shot with the Glory in between storms. Go Glory go!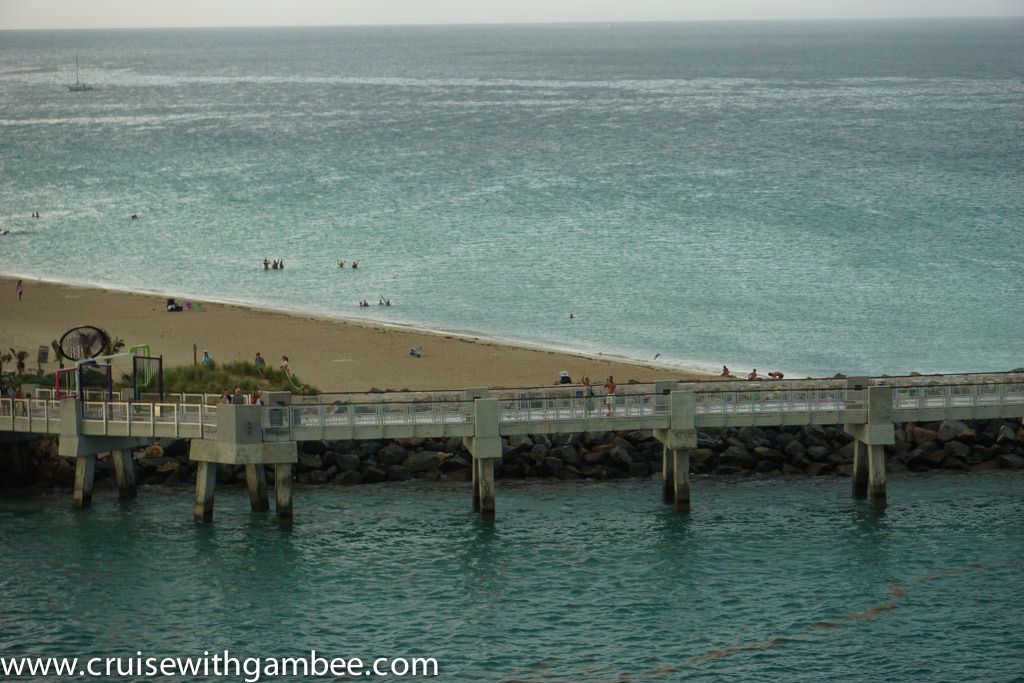 One day, just one day. One can only dream =)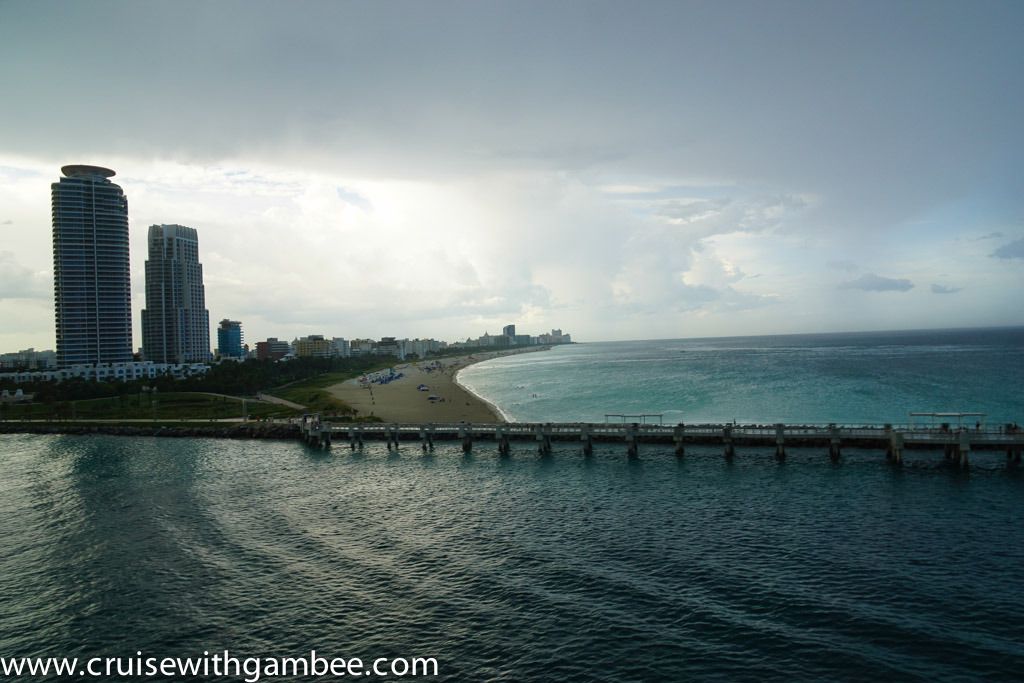 Even under bad weather South Beach is packed! No wonder why I can never find parking there.
One last good bye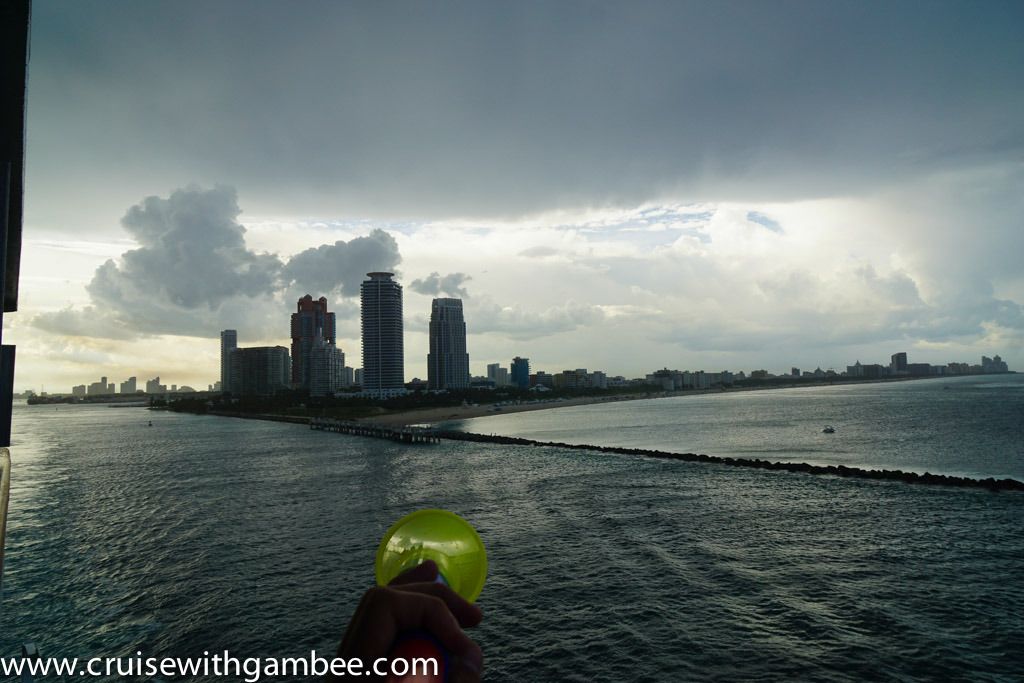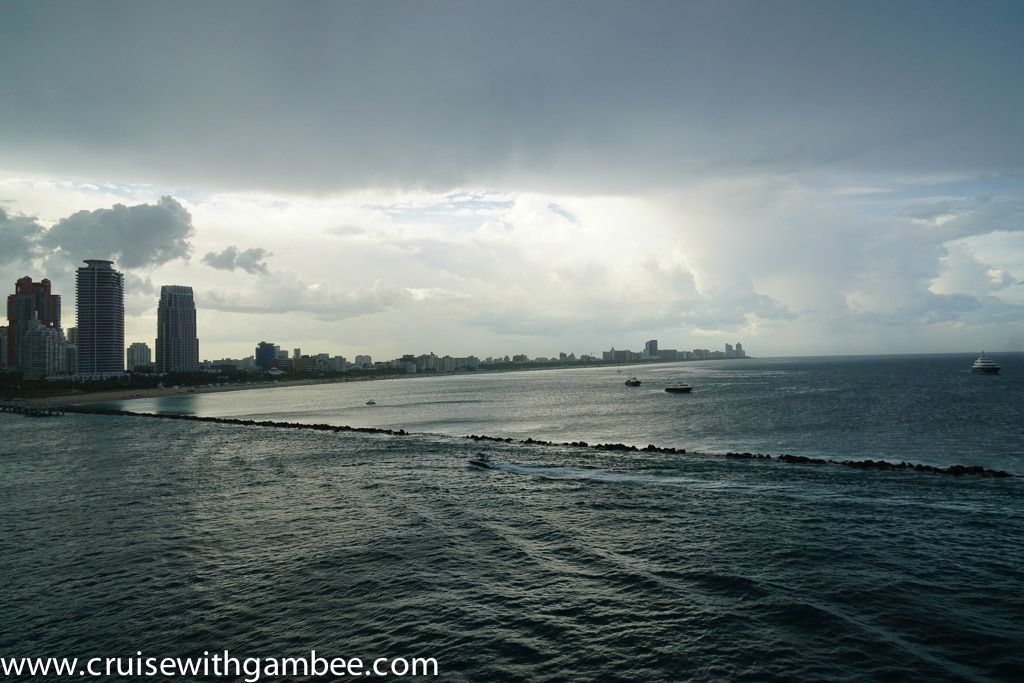 On the way out someone threw a life vest overboard.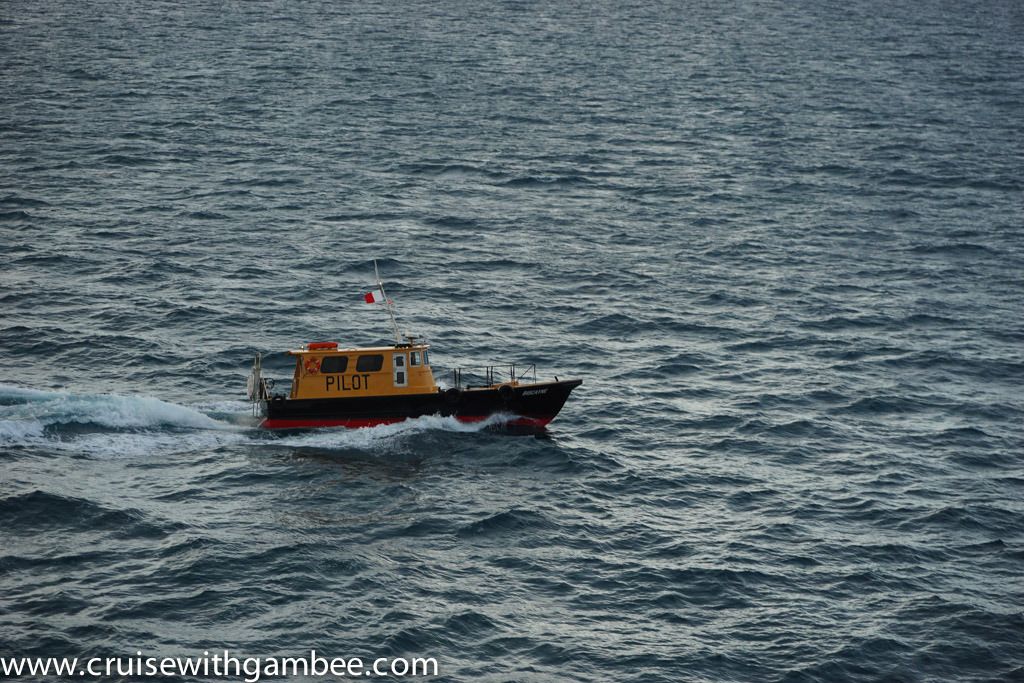 Pilot boat moving in closer to us.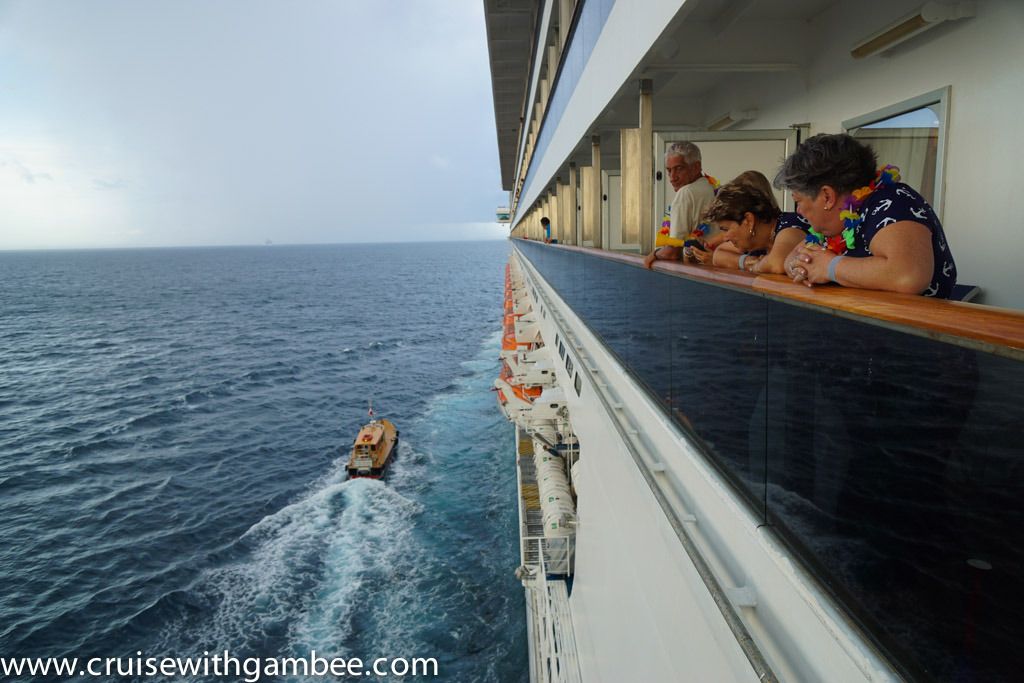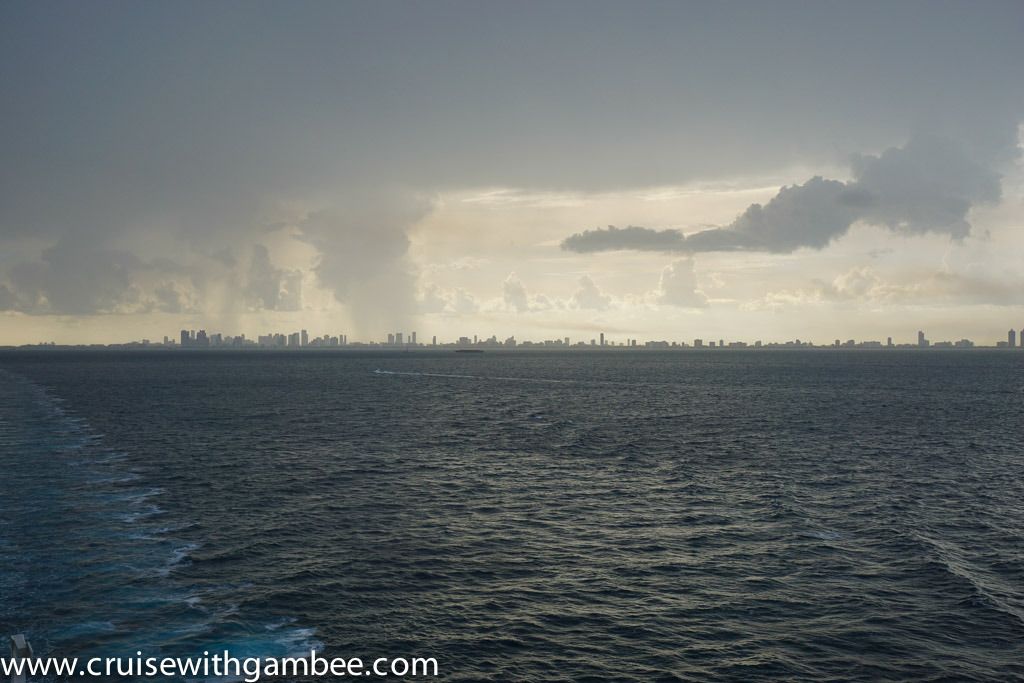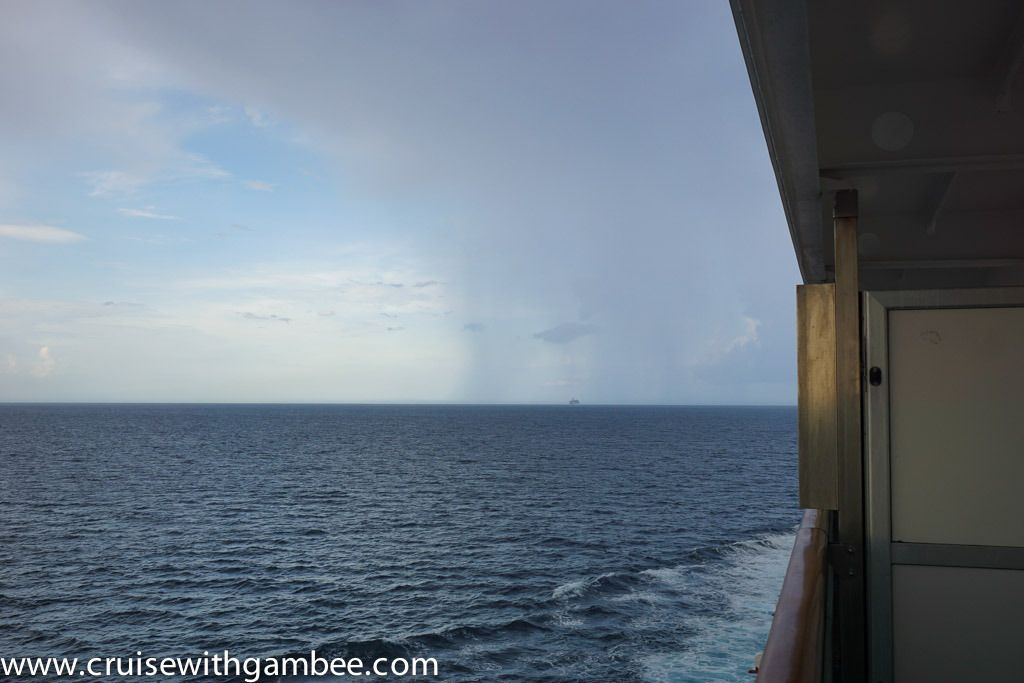 The safe is kind of annoying because it only works with one card of the stateroom. We decided to use my mom's card, since neither my uncle nor I wanted that responsibility.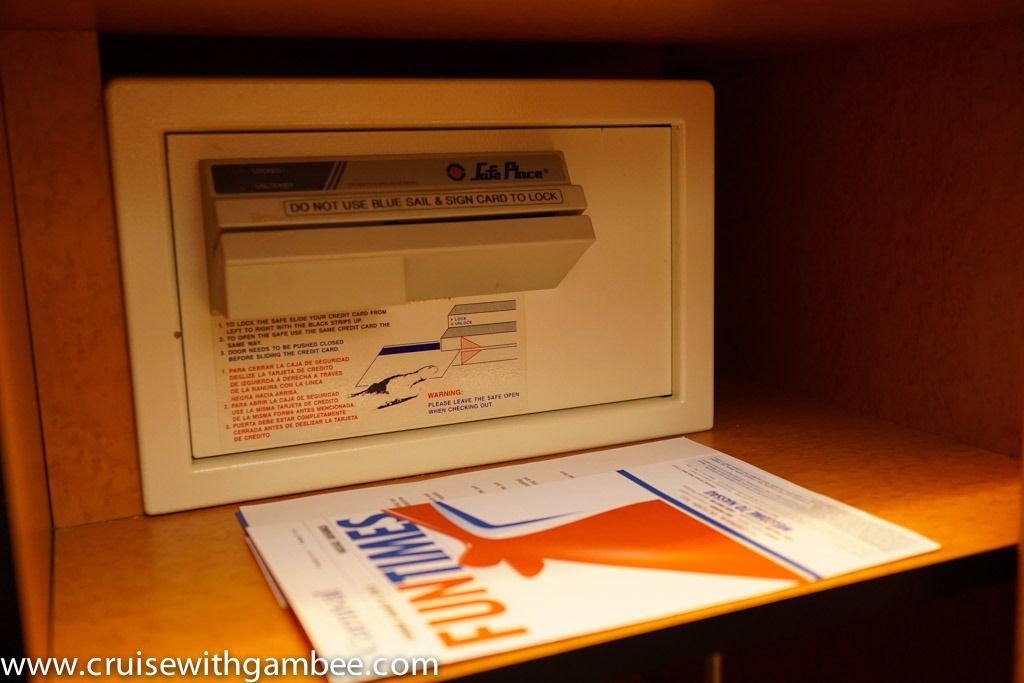 Then we decided to head out for dinner. We stopped by the girls room and the room was already setup with the rollaway bed and everything.
Ain't it cute?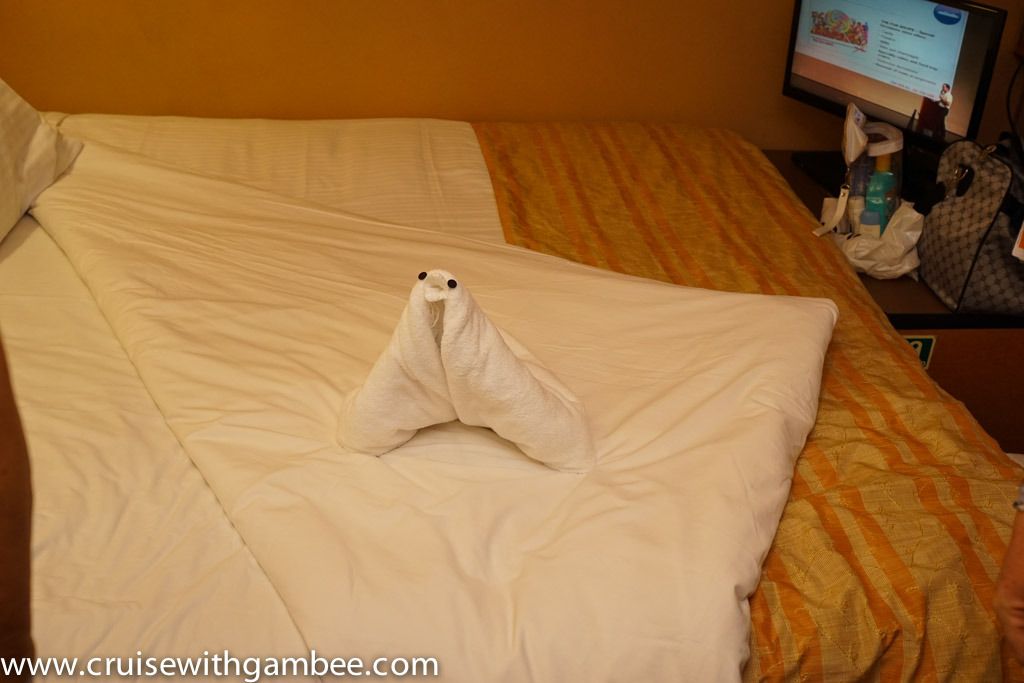 My uncle was ready to hit the avenue!