Mom and the group were waiting nearby. I told them I was heading back to the ship ASAP. I was not going to let that happen again. They said they would stay behind, and look around. I told just to be careful, and reminded them that they had to be on the ship by 4pm. I did not like the idea of leaving mom behind, but I figured it was a large group and they should be fairly safe while they stayed like that. Ironically, I forgot to tell them not split apart.
On the way to the Carnival Victory.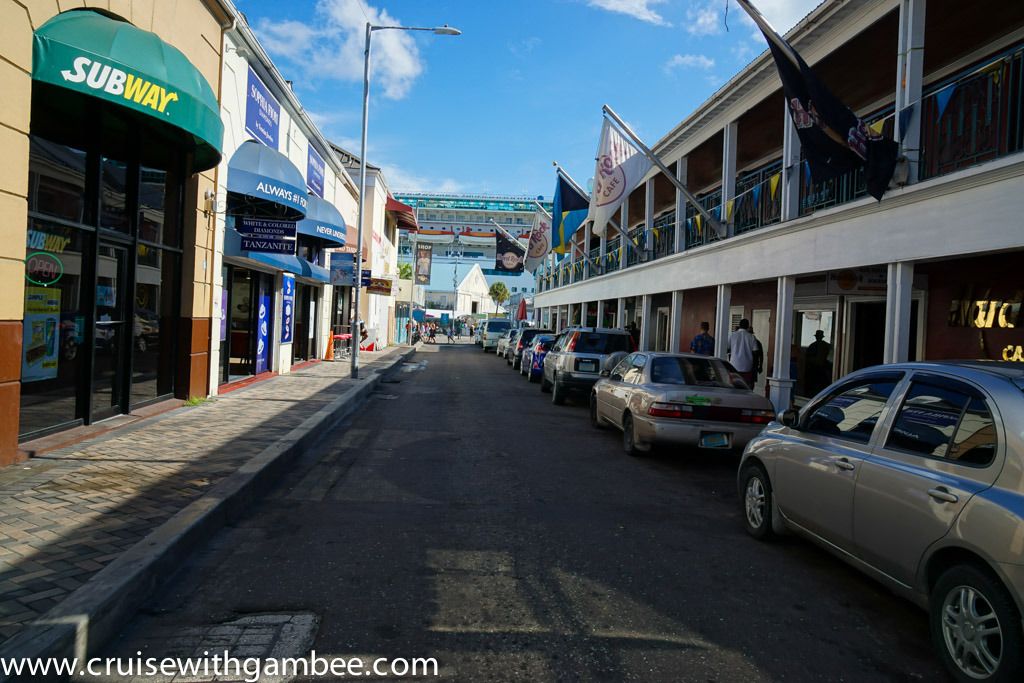 I kept walking towards the ship. I took a few more pictures on the way there.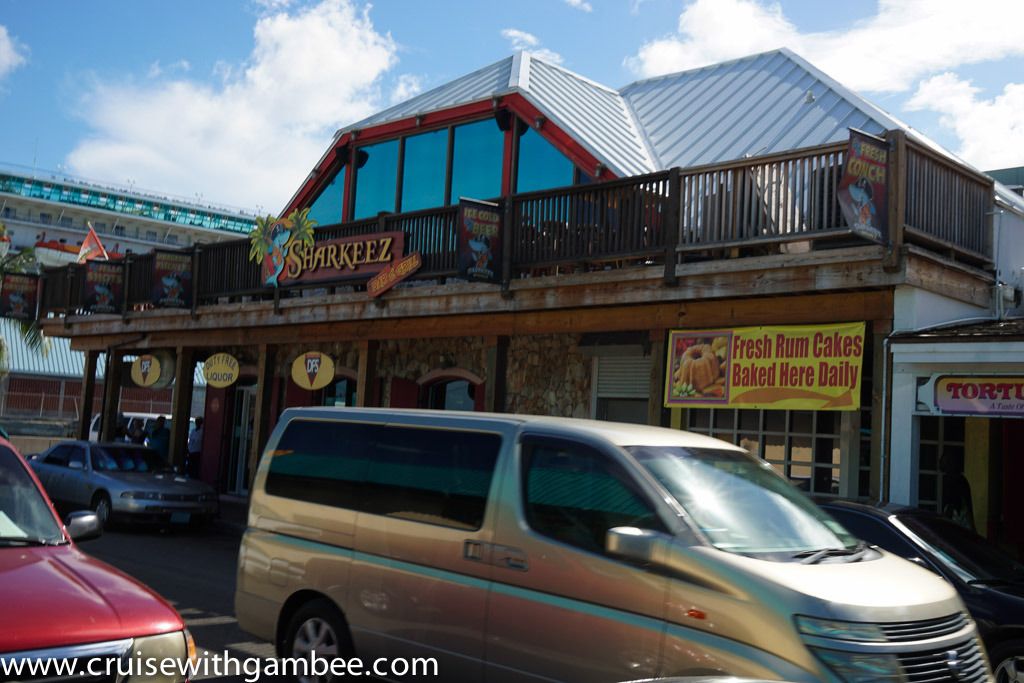 This would be a really nice ride, if only it would not be about 95+ degrees that day.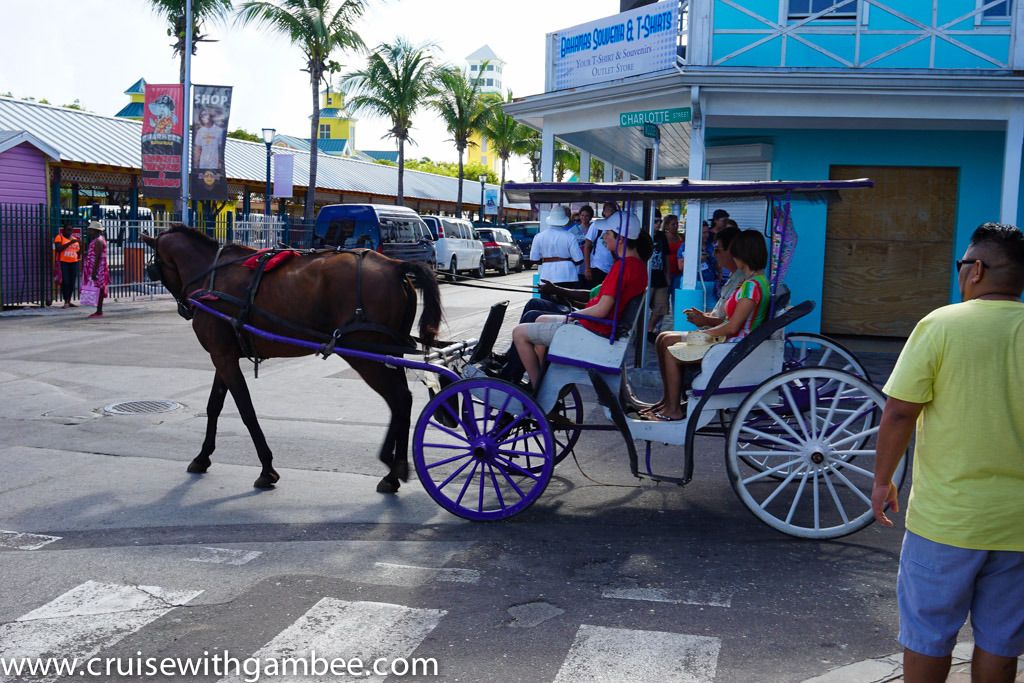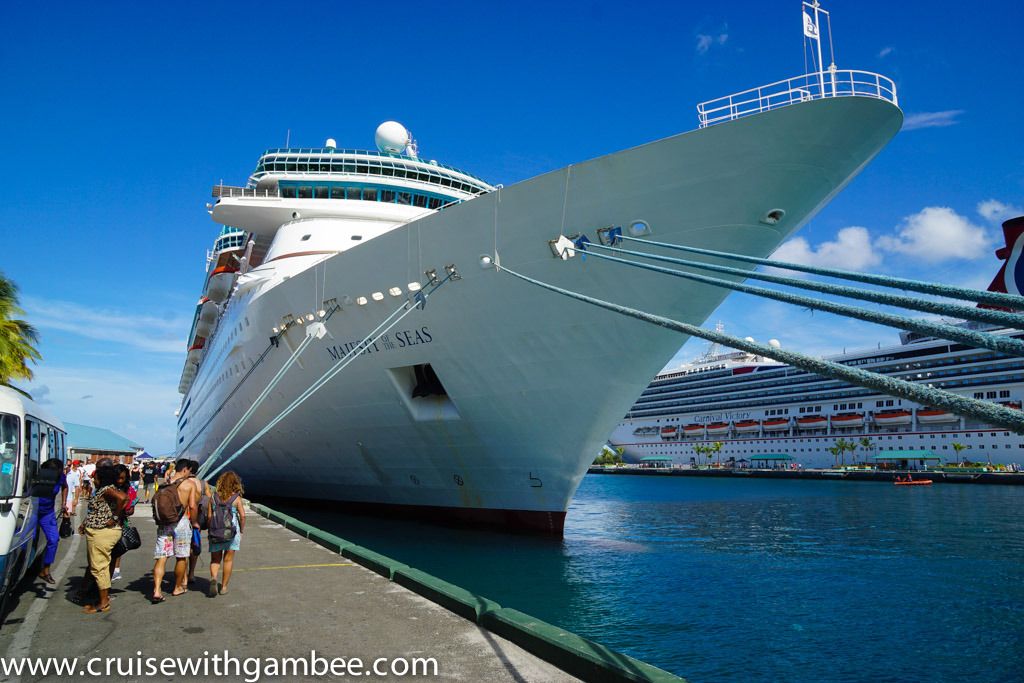 Come on Gambee, smile it is over, you survived…
I took a few more pictures around the area before heading back to the ship.
Ain't she pretty?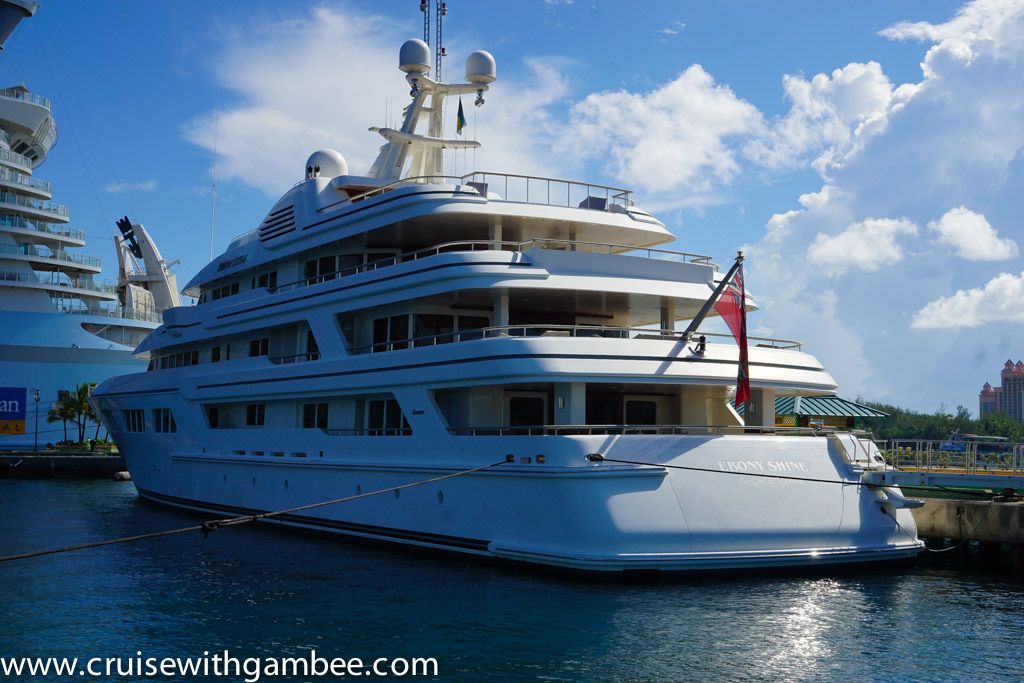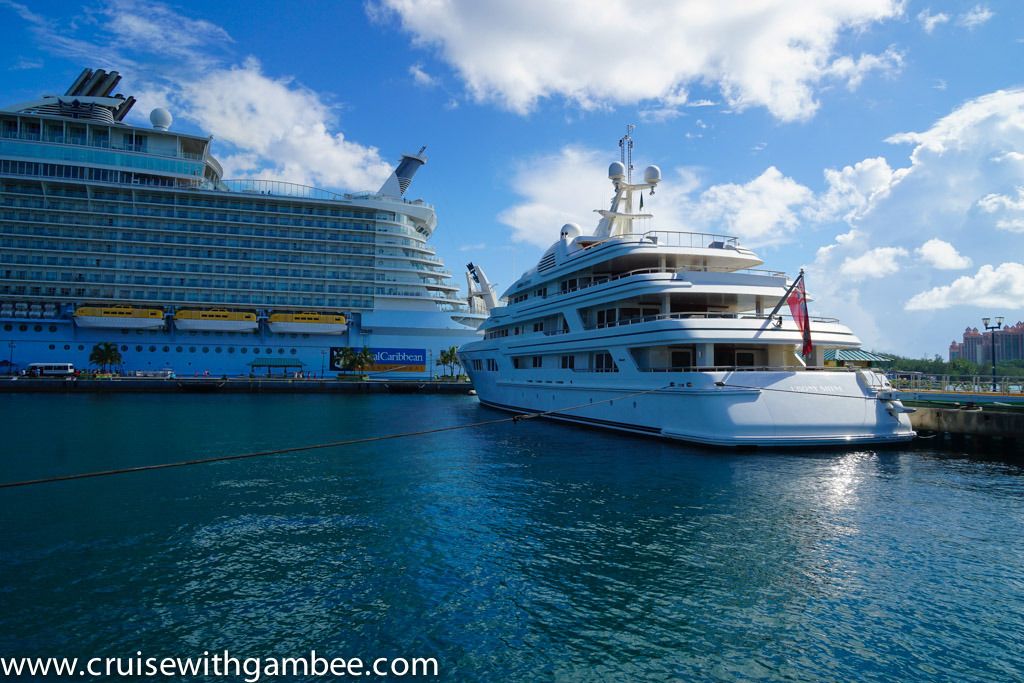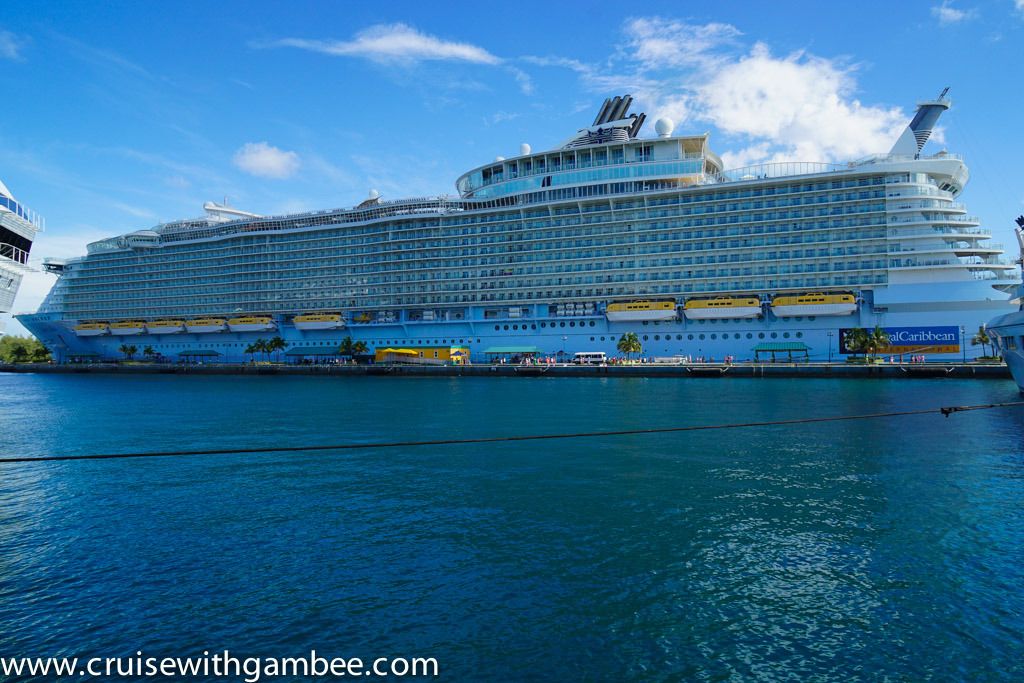 They were testing the life boats.
I forgot to mention that when I was first boarding the Carnival Victory in Miami my card malfunctioned. And when getting off the ship in Nassau it did it again. So it is no wonder that when I tried getting back it malfunction again. They started asking me a bunch of questions, cabin number, people sailing with me, origin, nationality, etc. She had me there about 5 minutes. Can you imagine if I had run back to the ship instead looking for a bathroom in port? Dear Lord, the thought of it just anguishes me.
Back inside, the first thing I did was to go to guest service to get that card fixed. And headed to the room to get changed. My clothes were soaked in sweat! Not a pretty sight.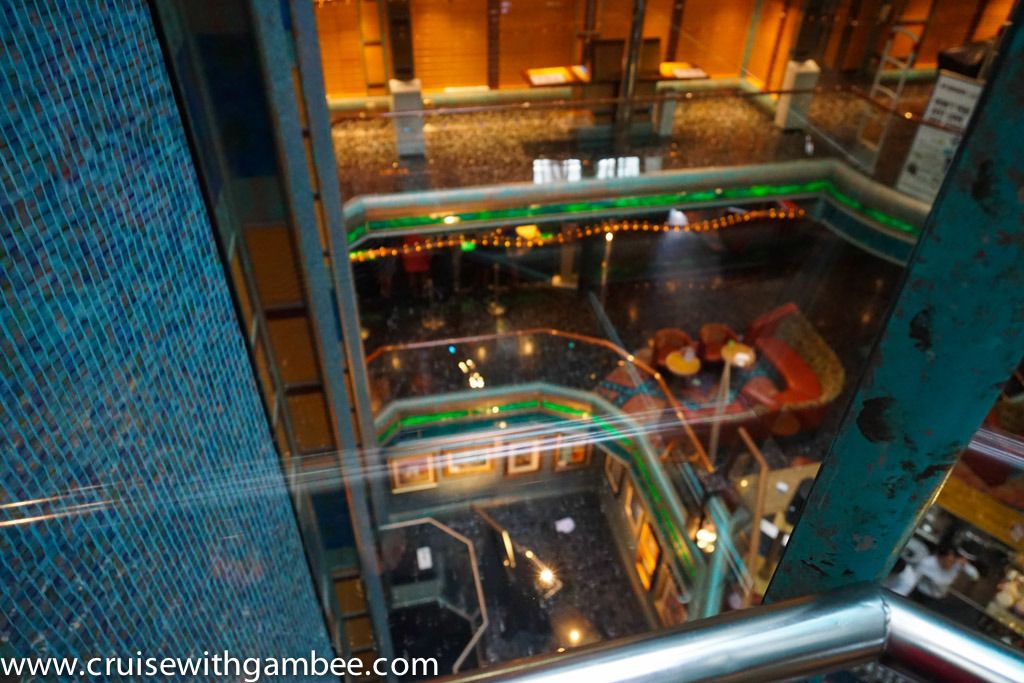 The Carnival Victory was pretty empty. It is kind of funny, when I went to Nassau on the Disney Dream, I was expecting everyone to get off, and we would just enjoy the ship privately. To my surprised very few people got off the ship, it seemed like everyone had the same idea
. That vessel was a dream come true!
On the way to the room, I saw my mom with one aunty. She told me that my uncle and my other aunt had gone on a bus tour through the island, and that they had decided to stay back and enjoy the pool. I think mom felt bad for me and came to check how I was holding up.
The plus side to all that fiasco is that I was looking thin, I think I lost about 4 pounds that morning
There is one more thing to add to this story. I actually posted a little about the event on a social network. A fellow cruiser suggested that I should inform the crew of the eggs, so that the episode would not repeat in other cruisers. I mainly did not do it because of plain laziness and I was just recovering. Then someone else posted, that I should not go through with it because I might get quarantined. I'll be dammed. They were right. I wonder when they decide to quarantine people? I looked pretty sick, pale and whatnot. That would have completely ruined my cruise if it had happened.
Anyway, we headed up to the aft pool to relax for a little while. I was starving by then, but I was afraid to eat anything and upset my stomach again.
The area was almost empty. It was ideal for me, just so I could relax a little.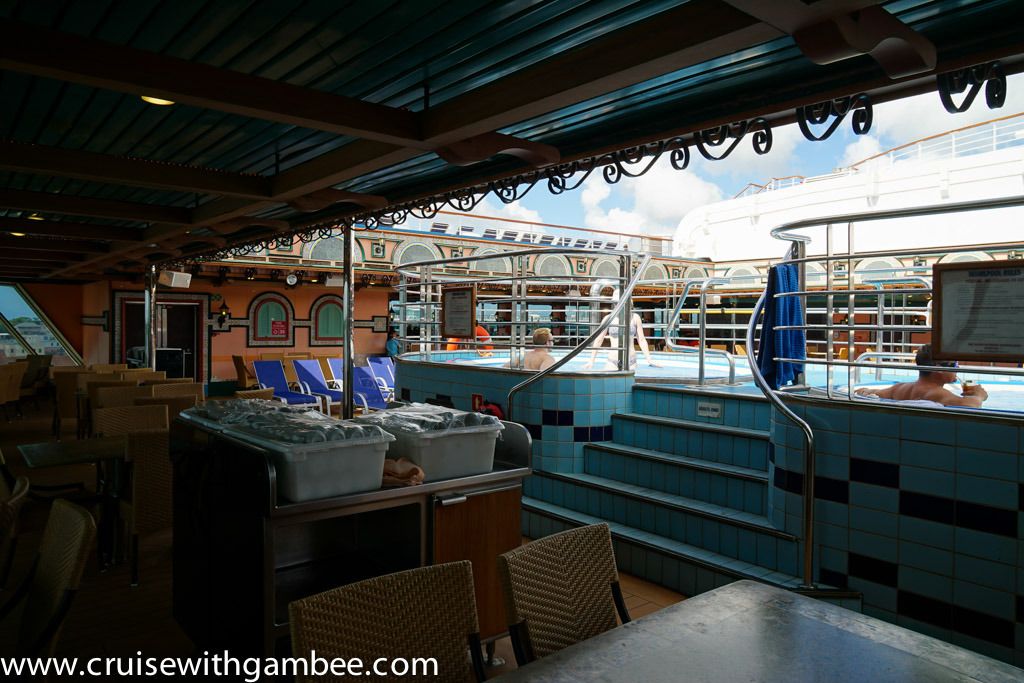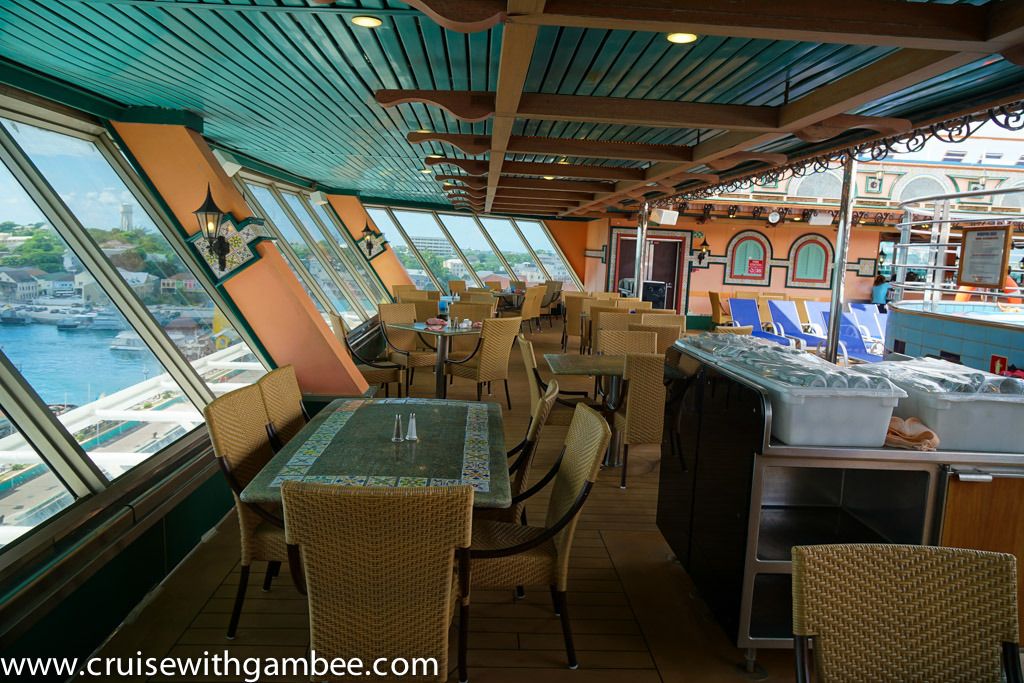 The seagulls were enjoying a tasty breakfast.
Oh Gosh! Is that an egg Benedict in her beak? Someone help her!
The area stayed pretty quiet for the most part, and the 3 drunk dj's seemed to be recovering from their hangover. It was perfectly peaceful in there.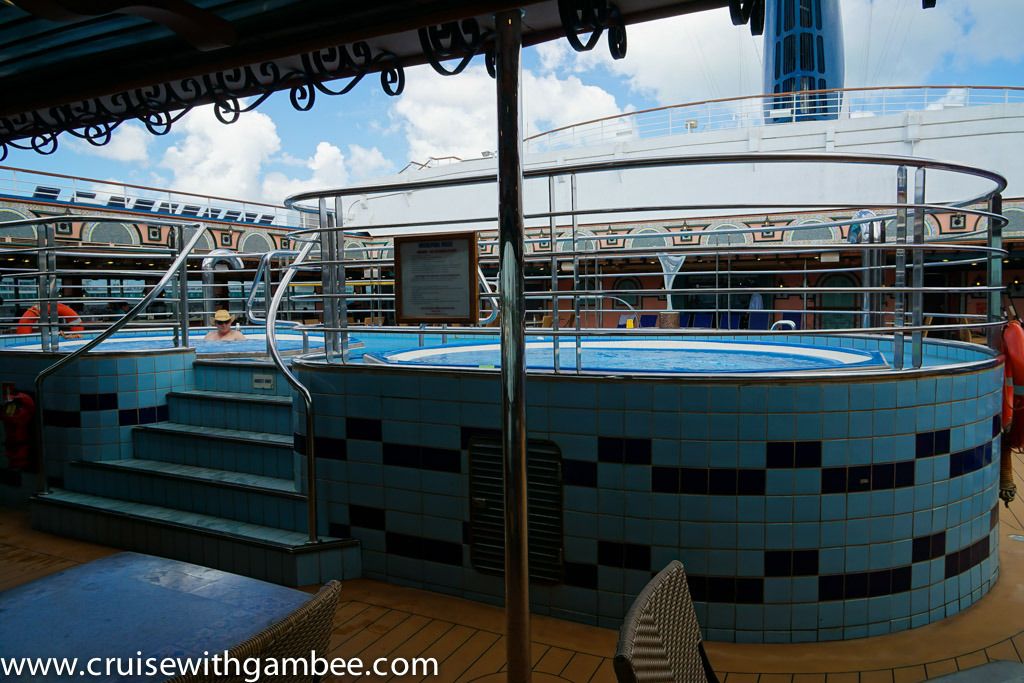 I decided to try to eat some ice cream, it was not my best judgement. But I really did not know what else to eat. Fruits sometimes disagree with me, and everything else was really strong. Fortunately, it was fine, and it actually helped me a little
The ice cream aboard the Carnival Victory was actually really good!
A few people started arriving.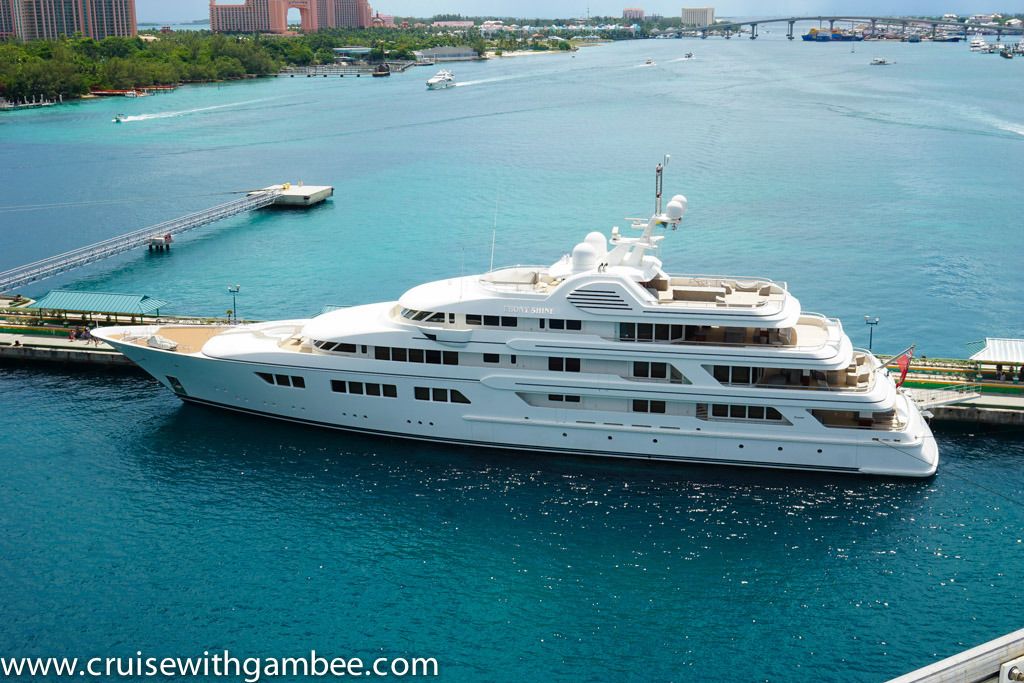 The owner did not appear to be on board.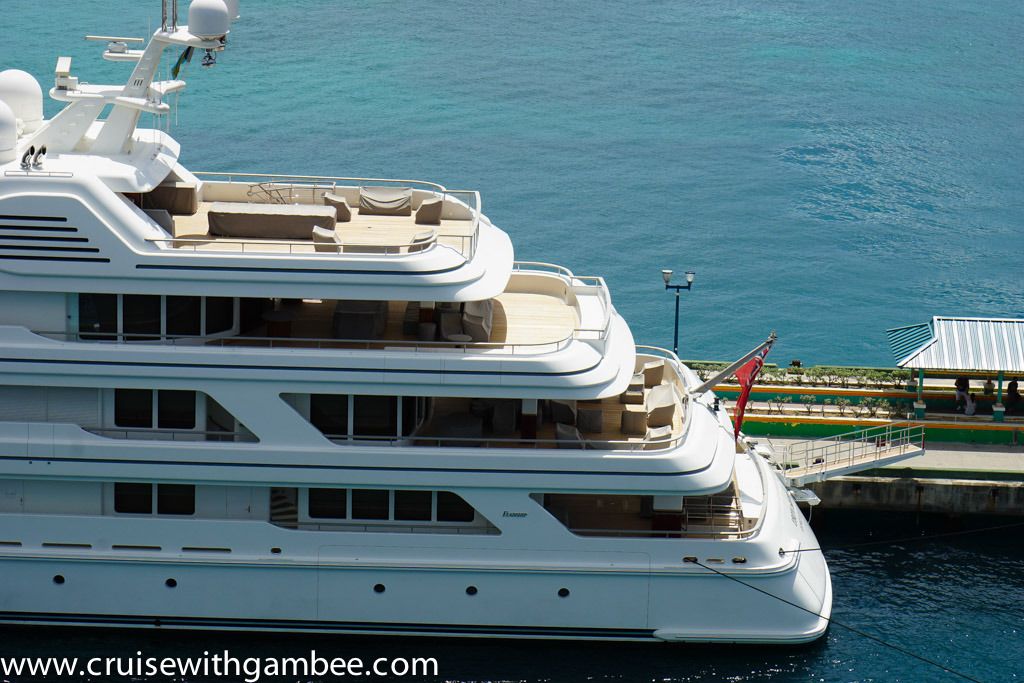 Always a pretty view.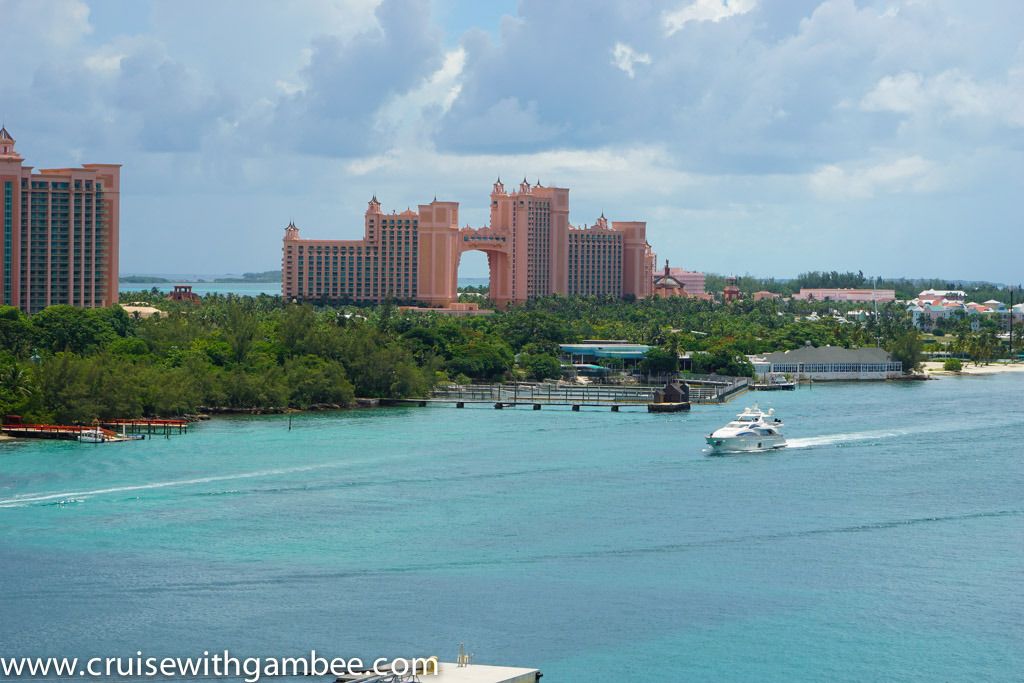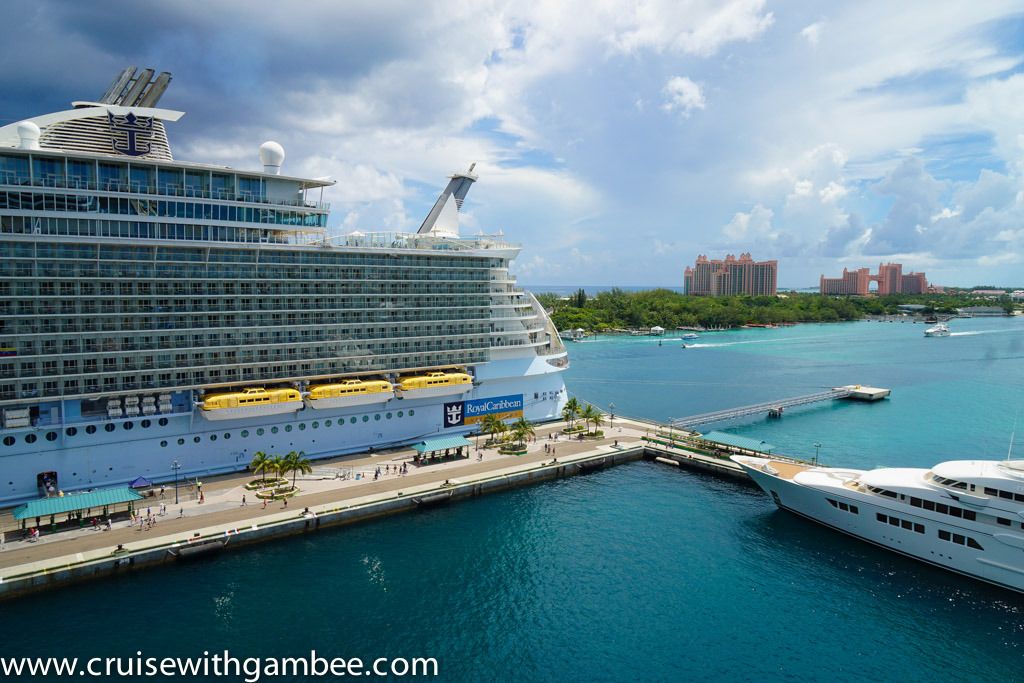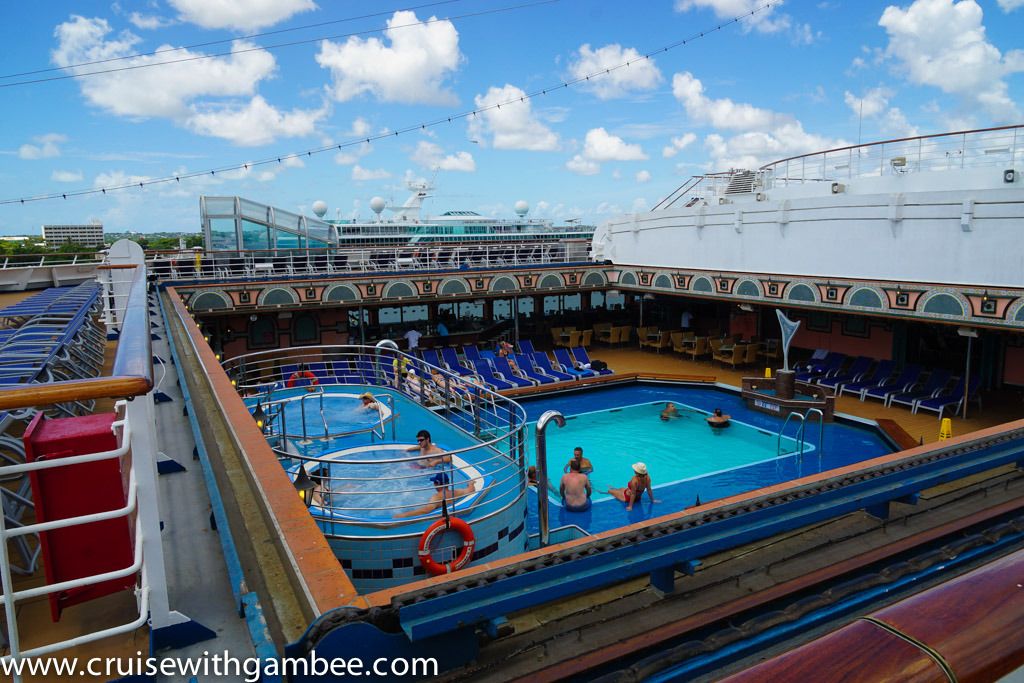 Then I noticed that they had a really nice selection of teas next to the ice cream machine
, nice timing right?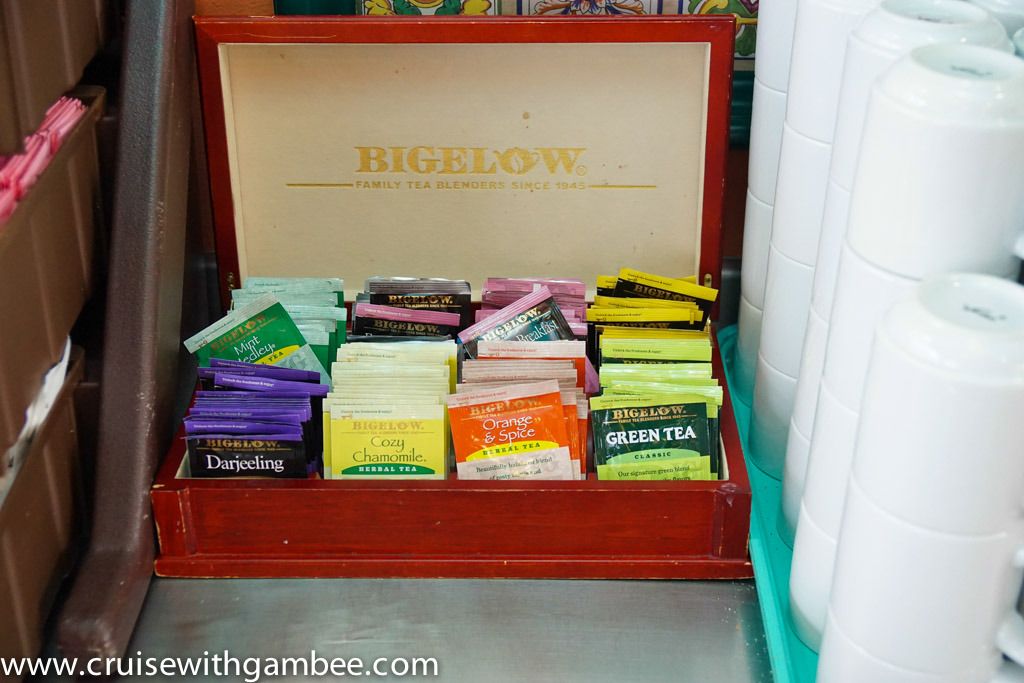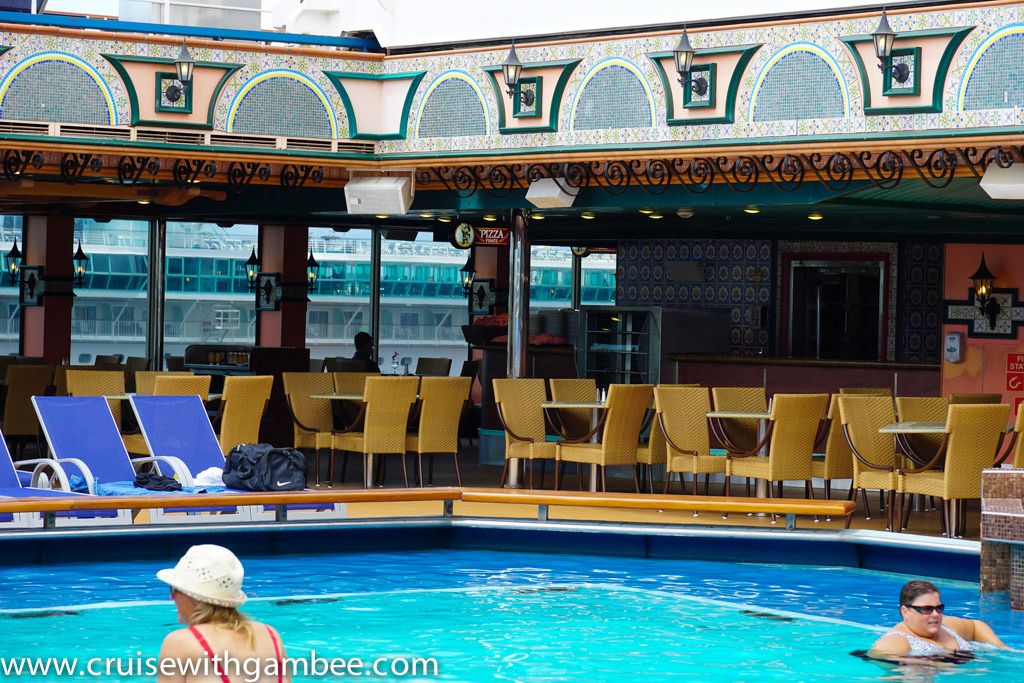 I got myself some chamomile tea, to help ease my stomach.
It hit the spot, I was feeling much better.
I just relaxed there for a little while, and allowed the tea to its magical work.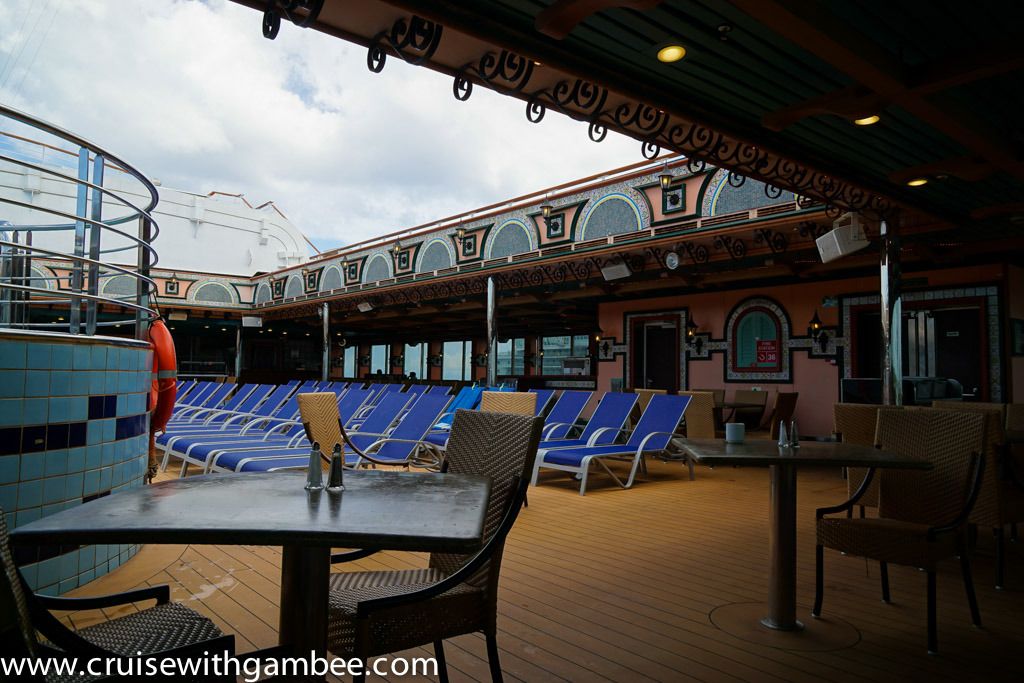 Meanwhile, mom and aunty went to get some lunch at the buffet, my wild guess is that it was around noon?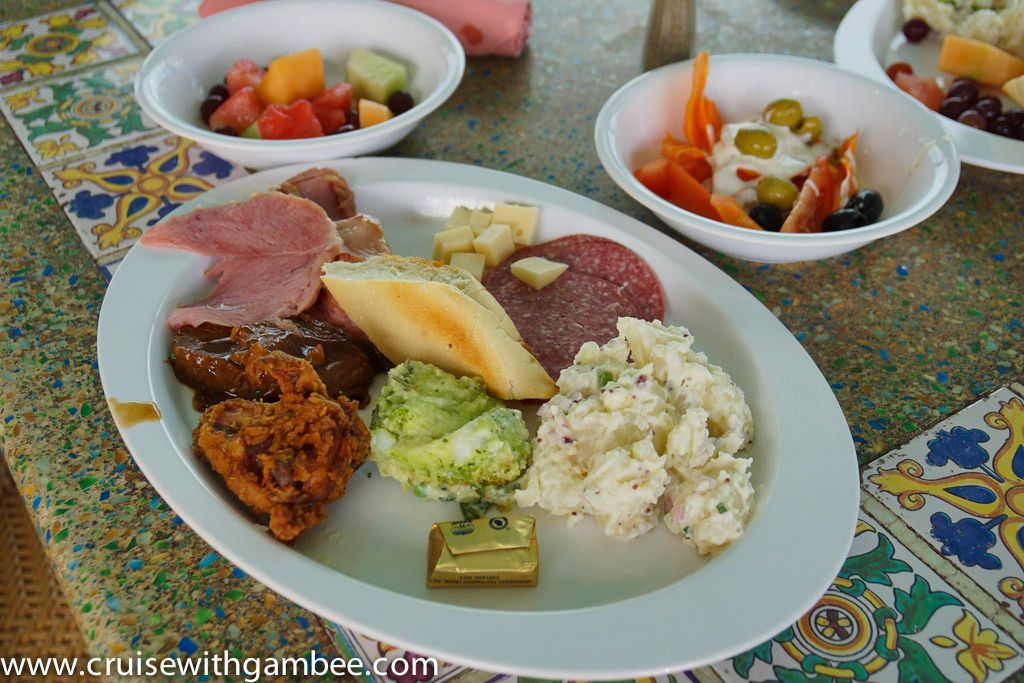 The green item was fish with lemon and cilantro. I though it was guacamole.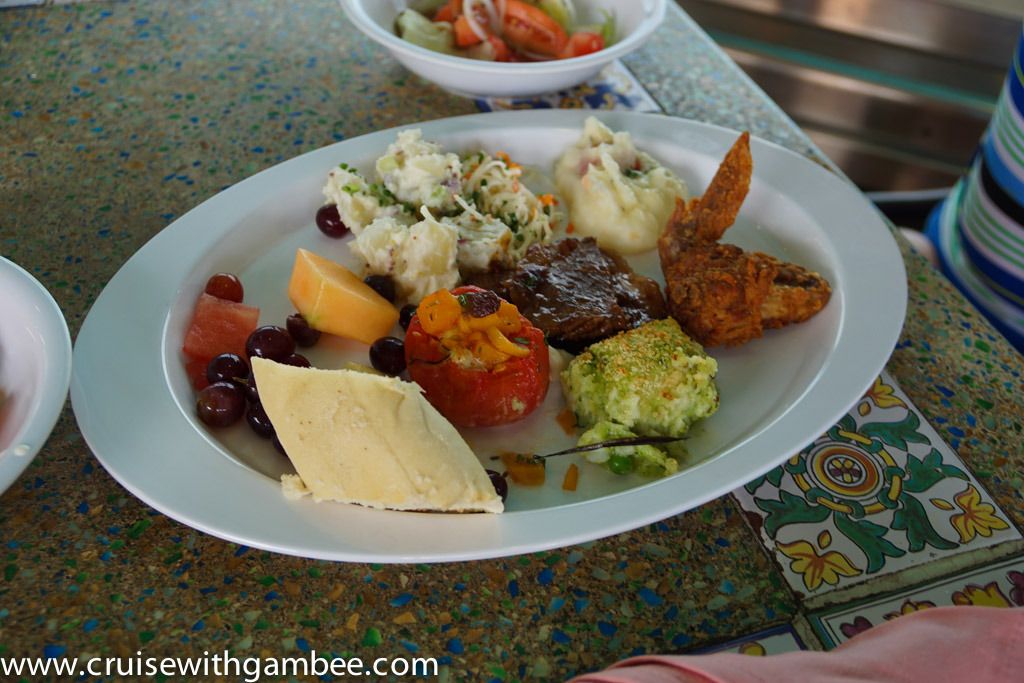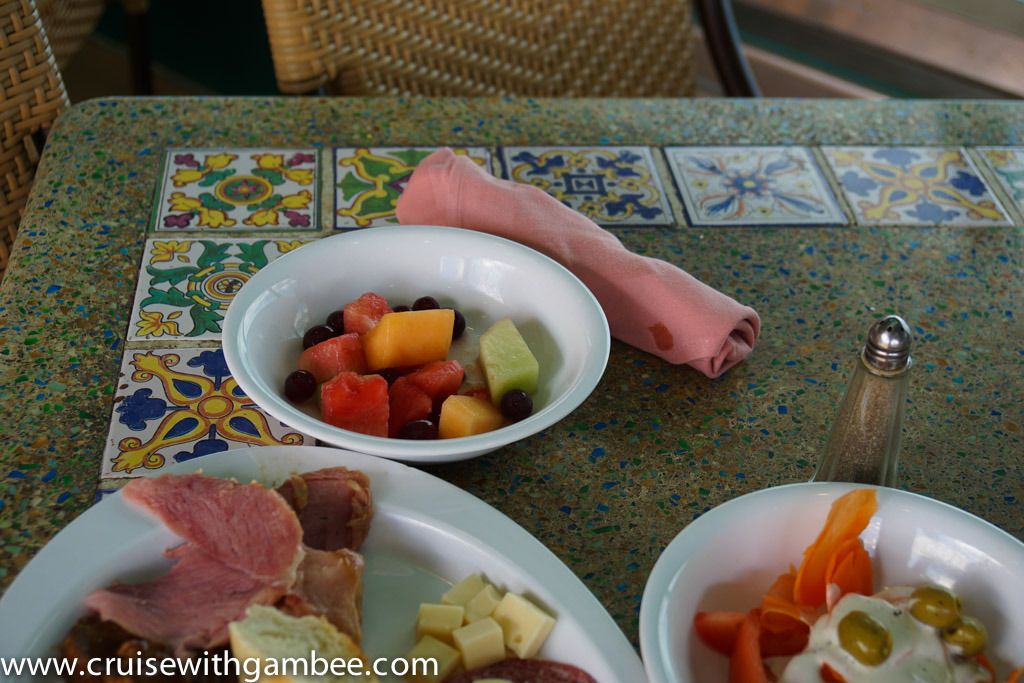 Nothing really interested me, so I decided to go see if they had missed something.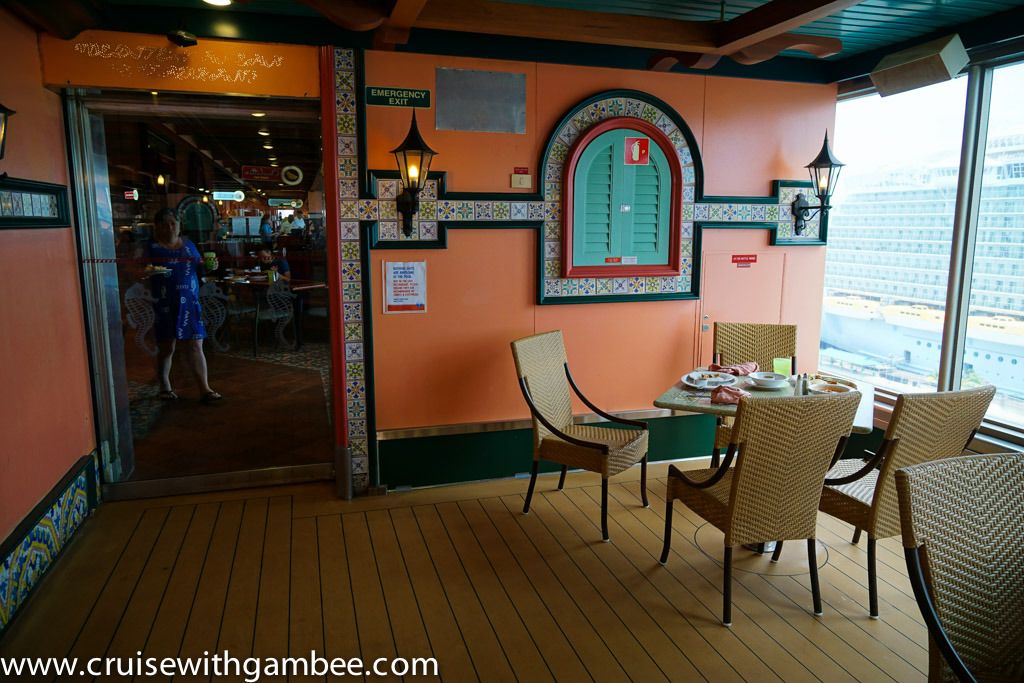 It was fairly quiet that morning at the buffet.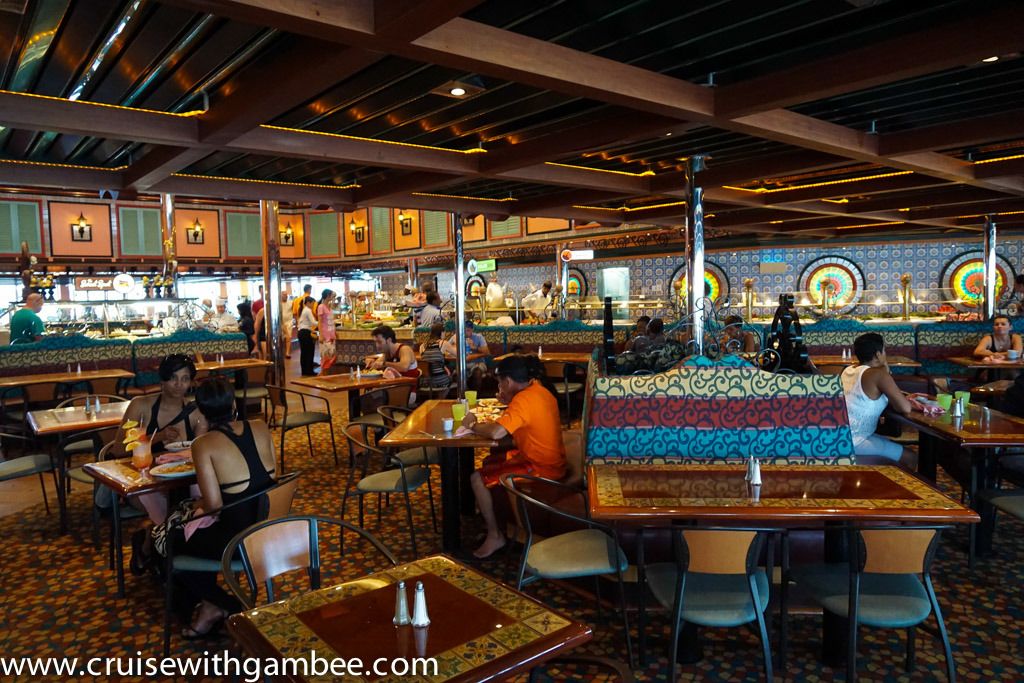 They had a nice selection of desserts.
Click here for the next Chapter.