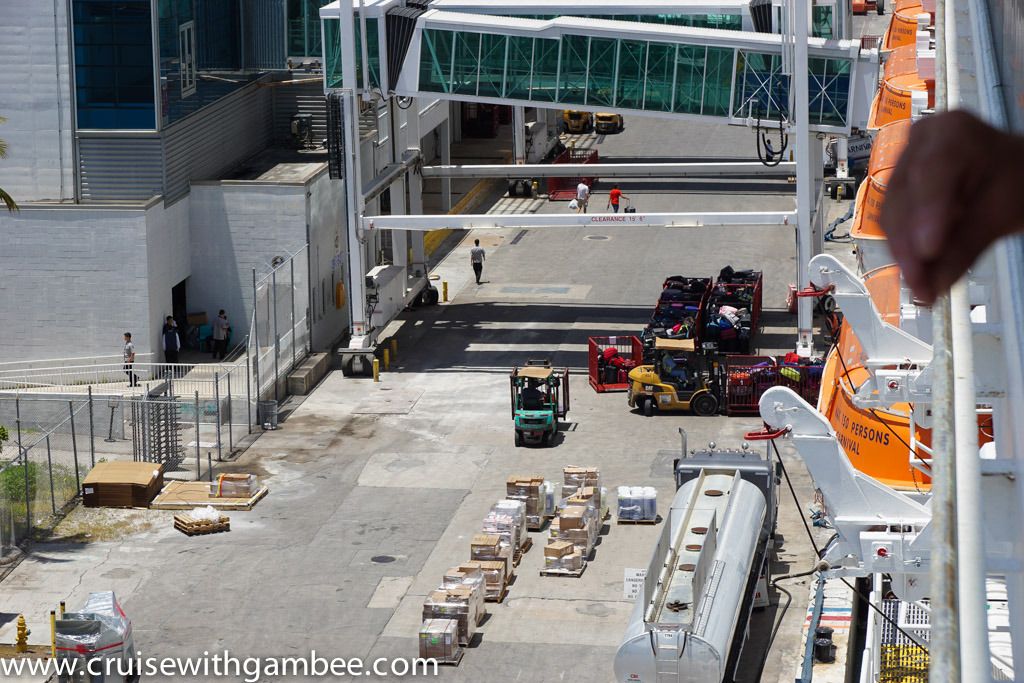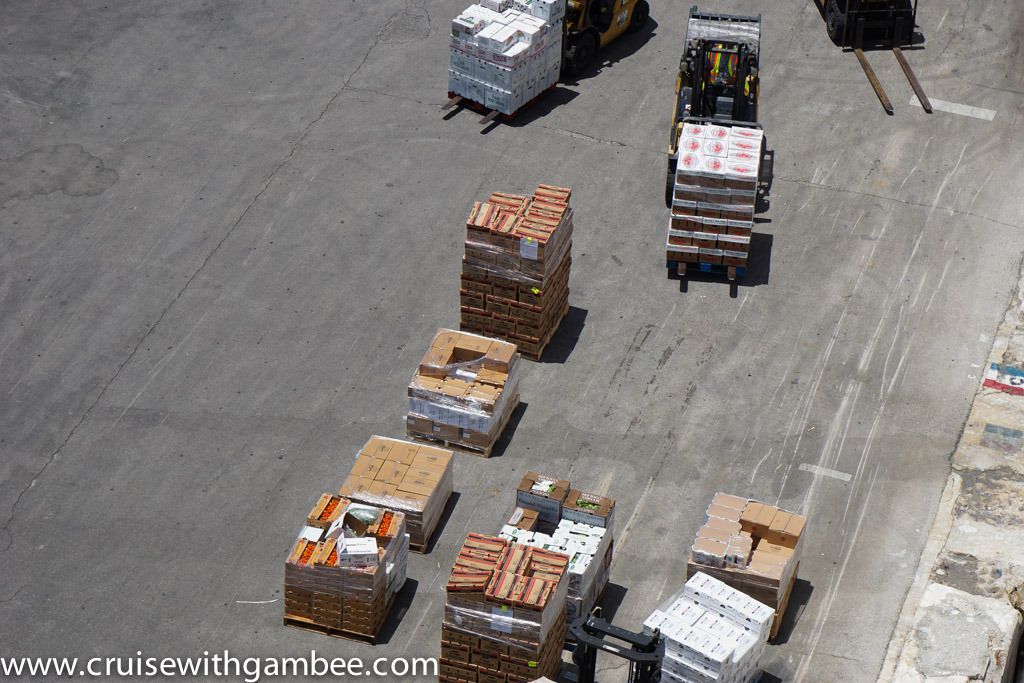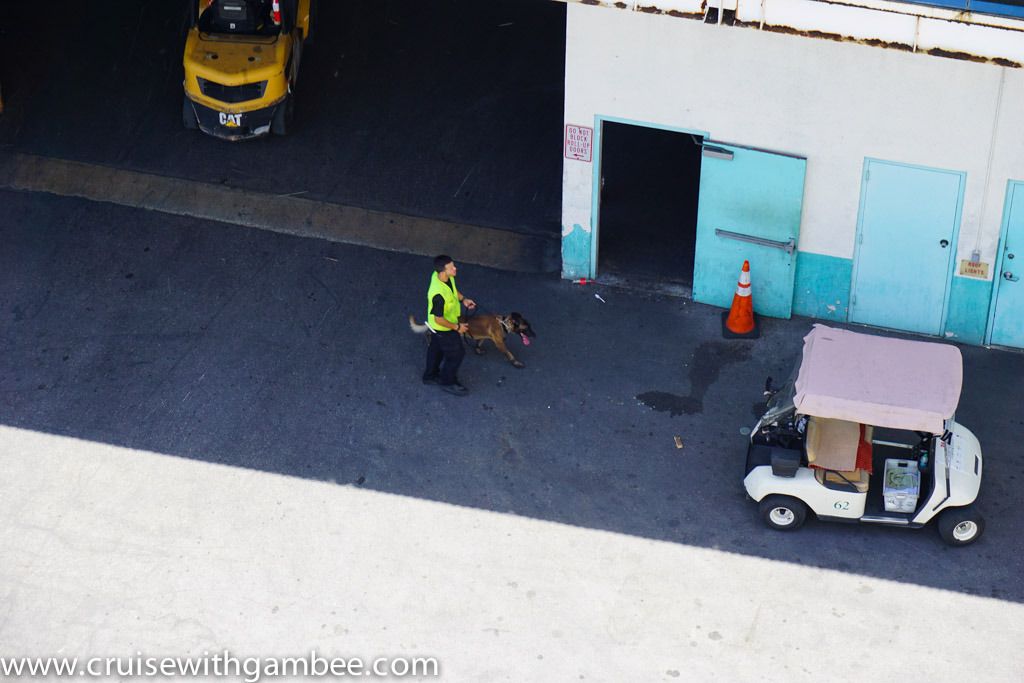 Beautiful weather, I really love the view from up there.
This is always an amazing view.
We sat there for a little while, talking and whatnot. Mom was still in full force since her iPad still had a cell signal. It was just some fun times there, enjoying the oversized balcony, and getting to know the rooms better. Oh, by the way, no mini fridge either. So you have to fully depend on ice.
After some time had passed, I suggested we go and start touring the Carnival Victory a little. I still had to see the spa and kids club. Since we were on deck 6, we only had to go down one deck to the main deck with the clubs and bars. We took a little stroll there.
My uncle decided to try one of his many gags that he brought on board the ship. Yup, I said many. I think his entire bag was full of them. Those glasses were to die for, especially when he moved the eyeballs moved all around the glasses. It was beyond funny. We were all cracking up.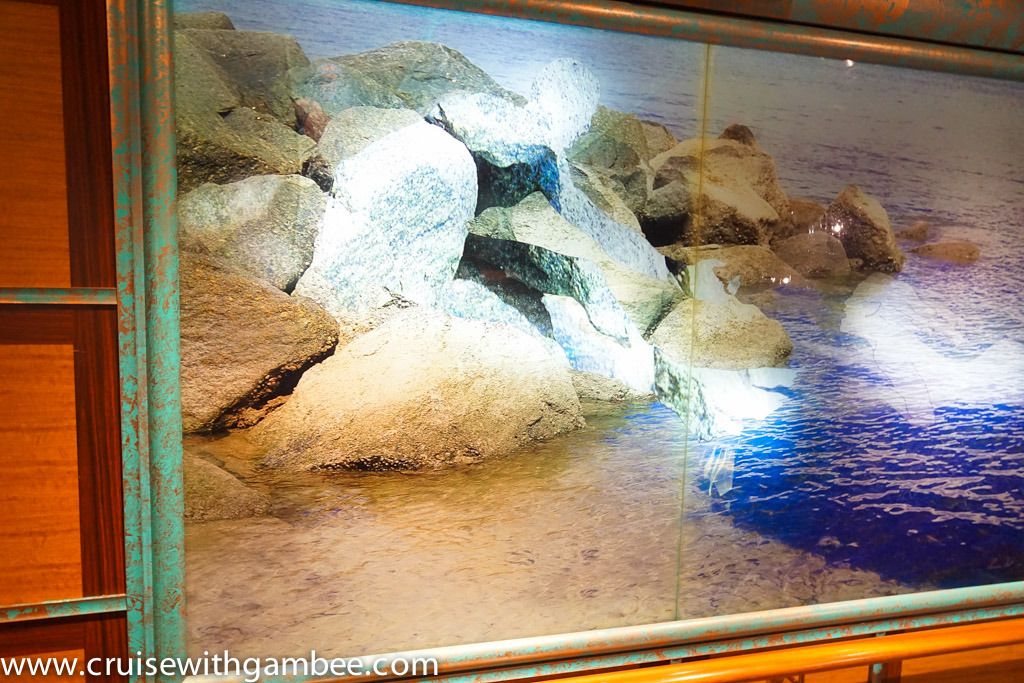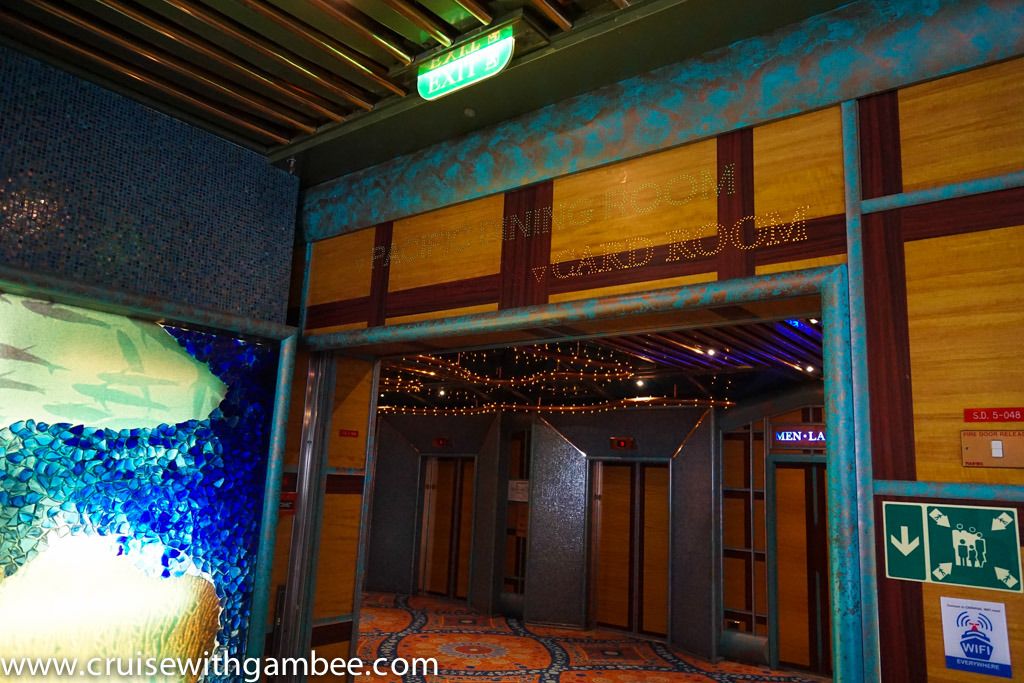 Sort of a gothic pattern? Medieval? Who knows, you tell me.
This is the Disco. They hold quite a few events there, even Camp Carnival ones.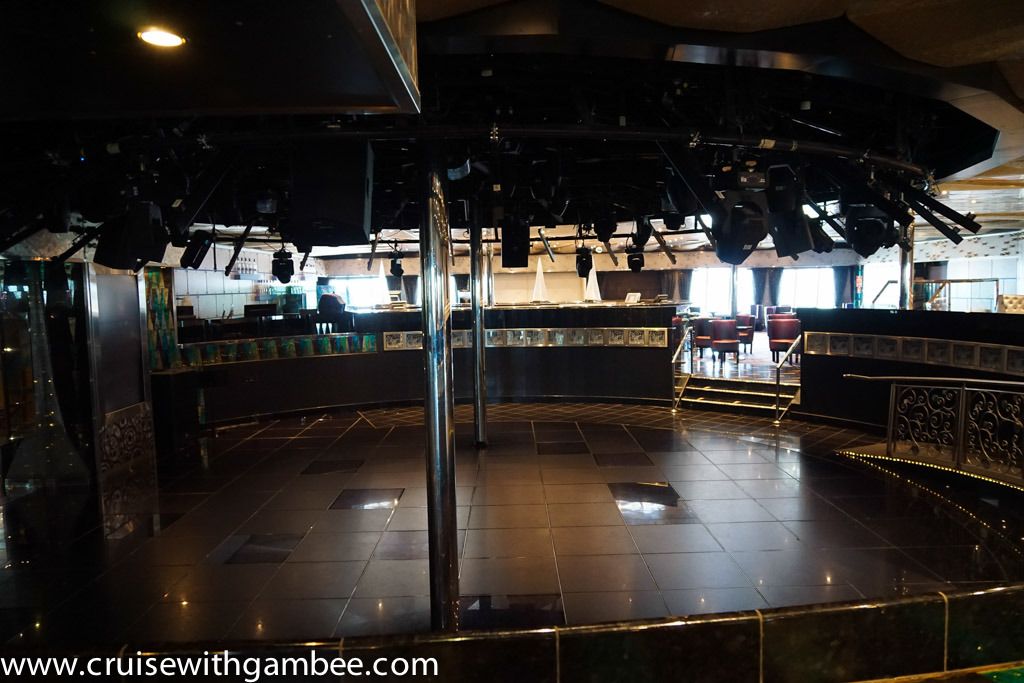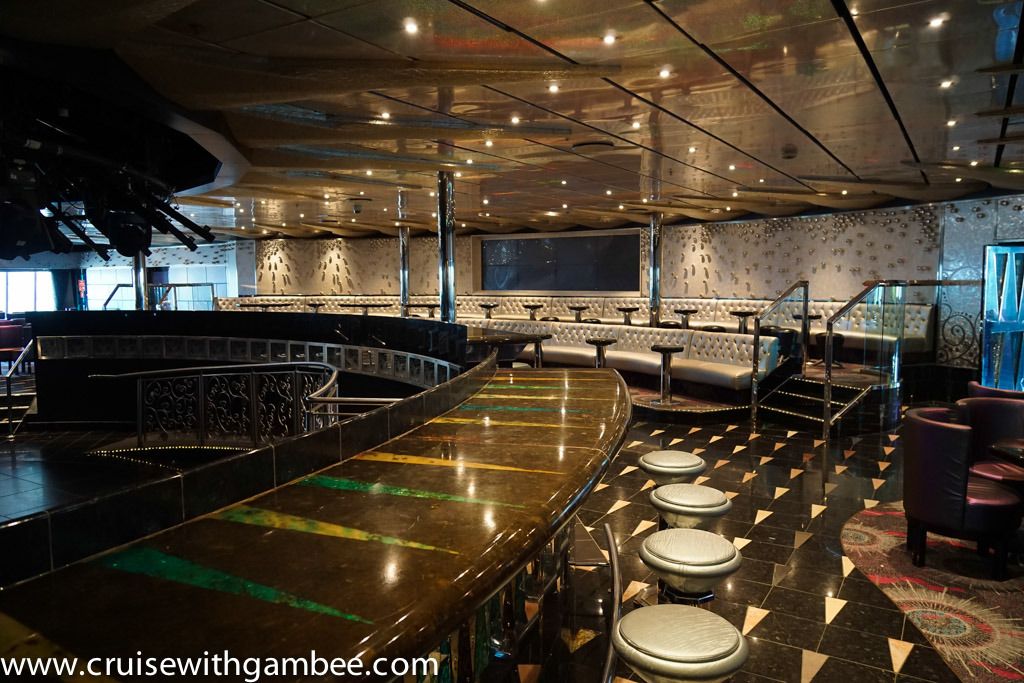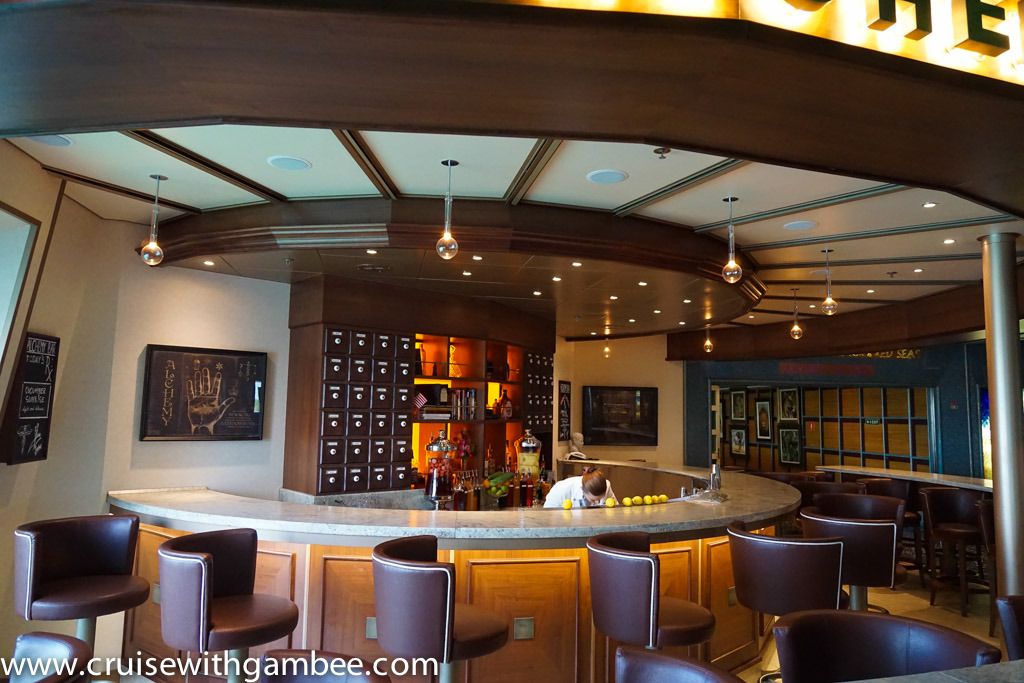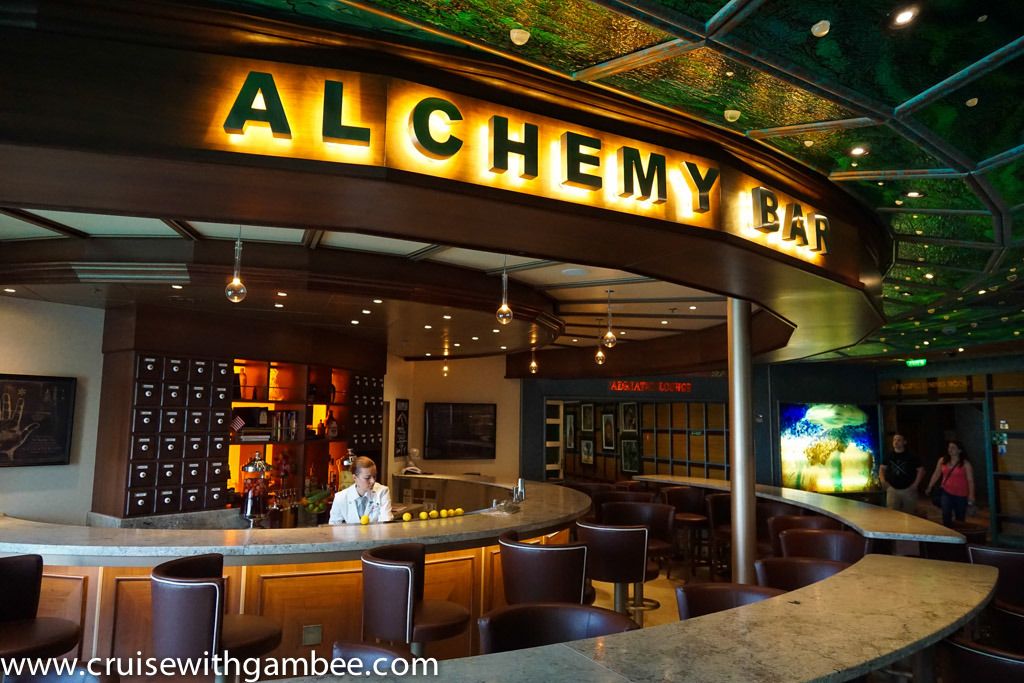 PONDERING ABOUT LIFE.
Piano bar. For some reason the Victory did not pull the crowds that the Breeze pulled into the piano bar. I am not a fan, but each time I walked by I only saw a few people there. On the Breeze you had to wait a long time for a seat. I think its because the venue on the Victory was enclosed, while on the Breeze is fully open and it just blends in.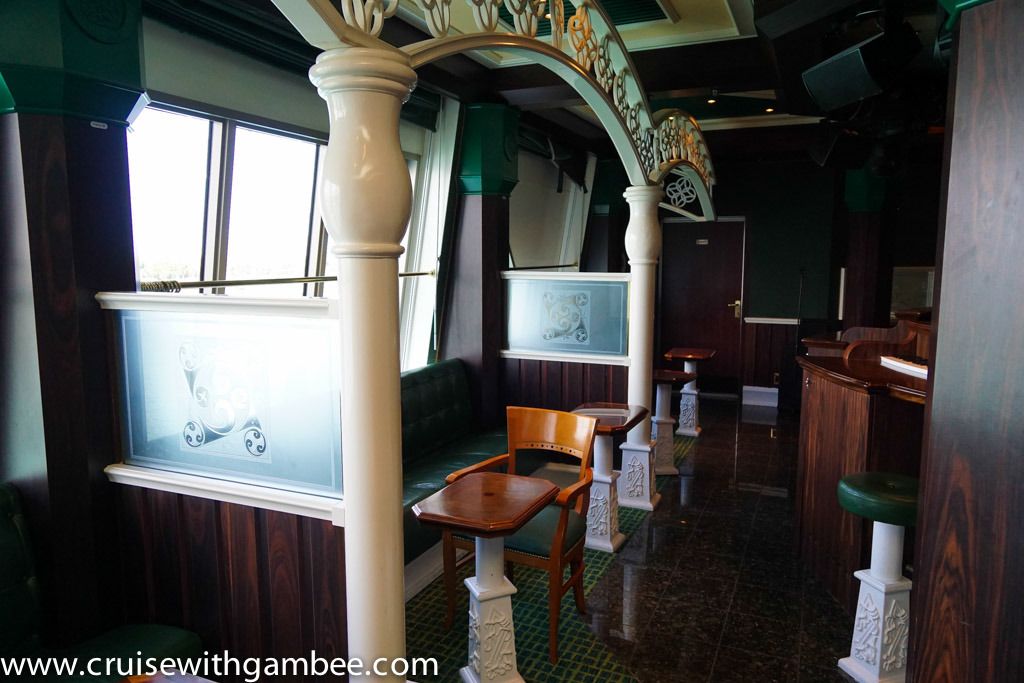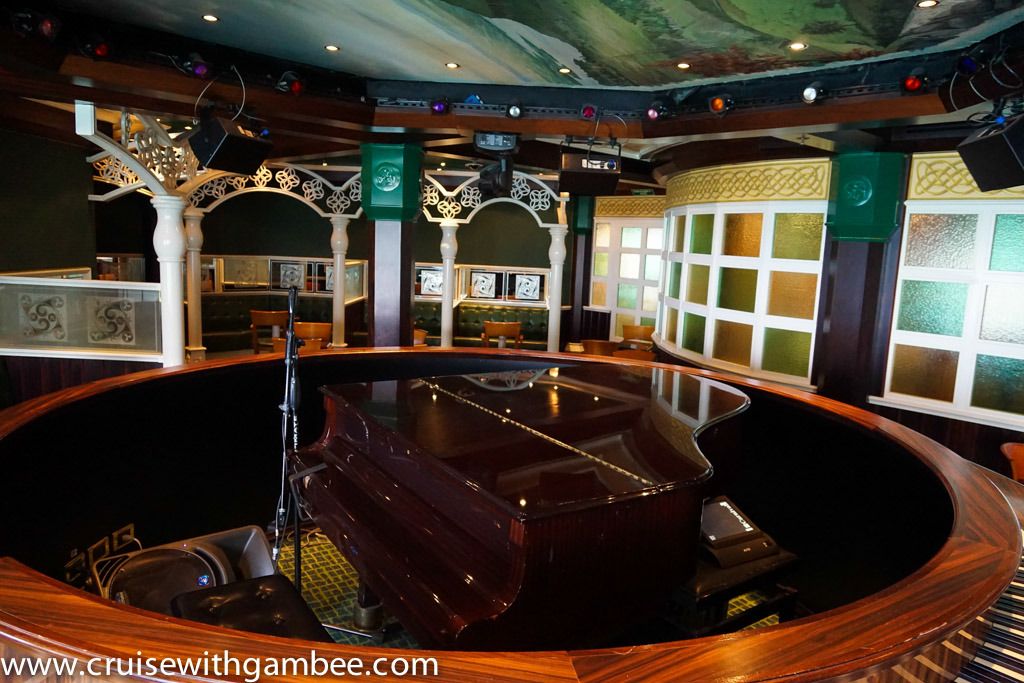 Anyone wants to buy picture of Cecil the lion?
Joke aside, I am an animal activist. I was quite saddened by the death of such a magnificent creature.
Adriatic Lounge, here is where they have all the Karaoke, comedy shows and such. It is quite large and holds a multitude of people. If I am correct this is right below our room. Very nice venue, and comfortable.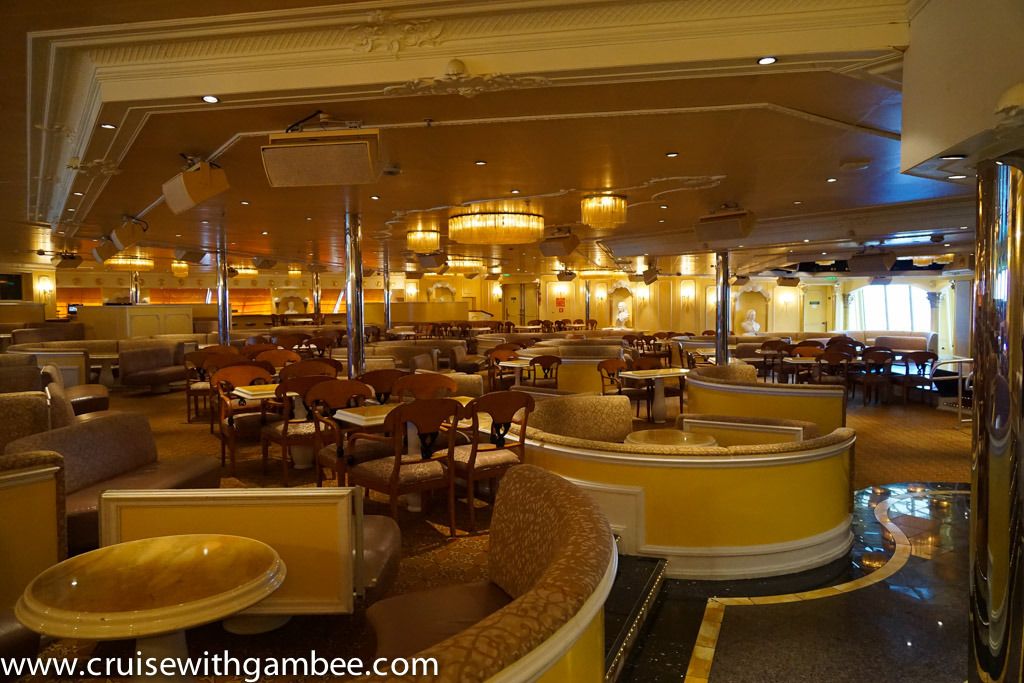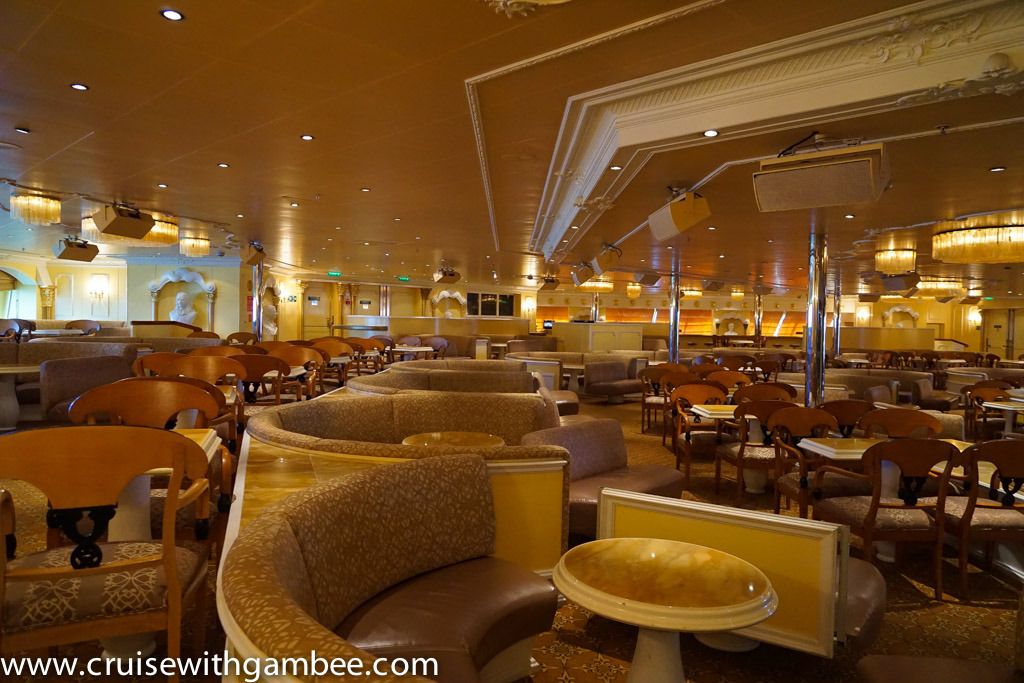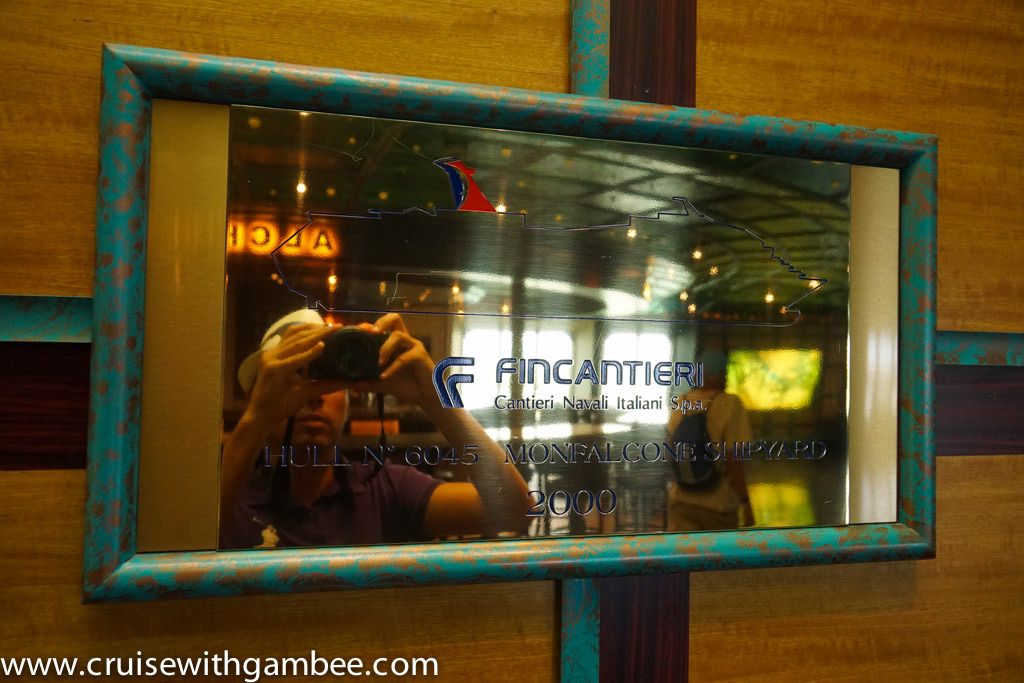 I get more pictures of the arcade later on.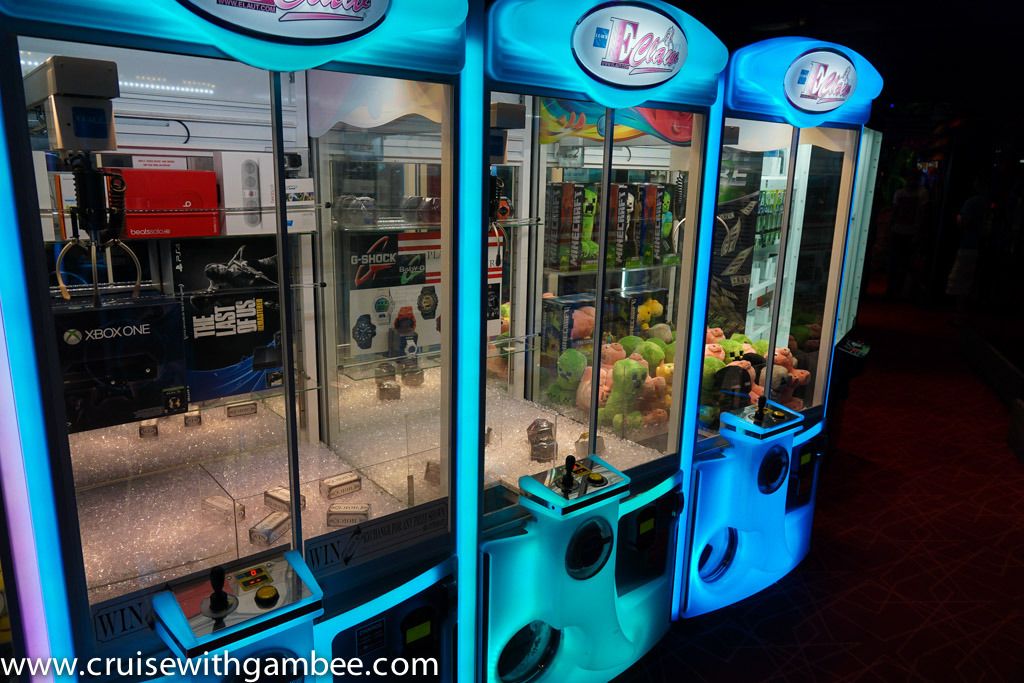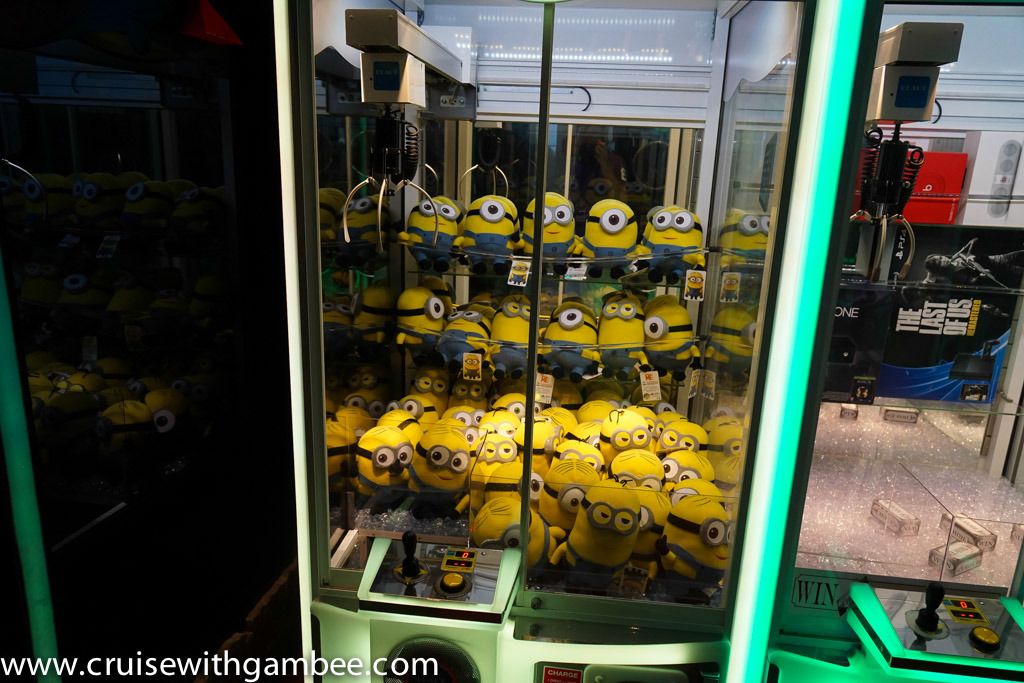 The coffee and sweets venue. I never got around to trying it.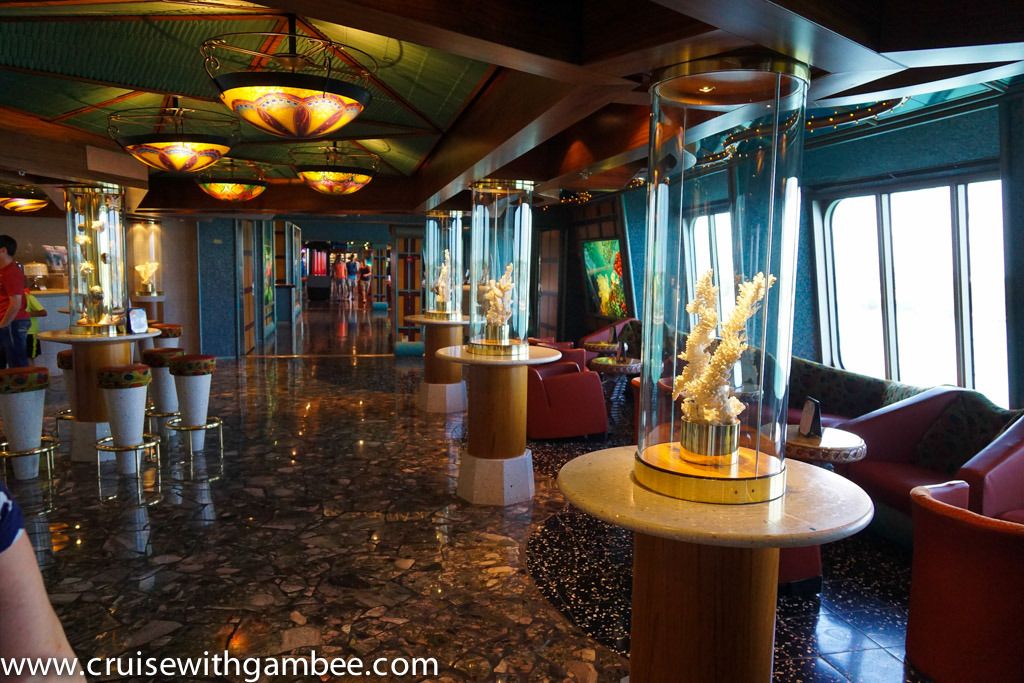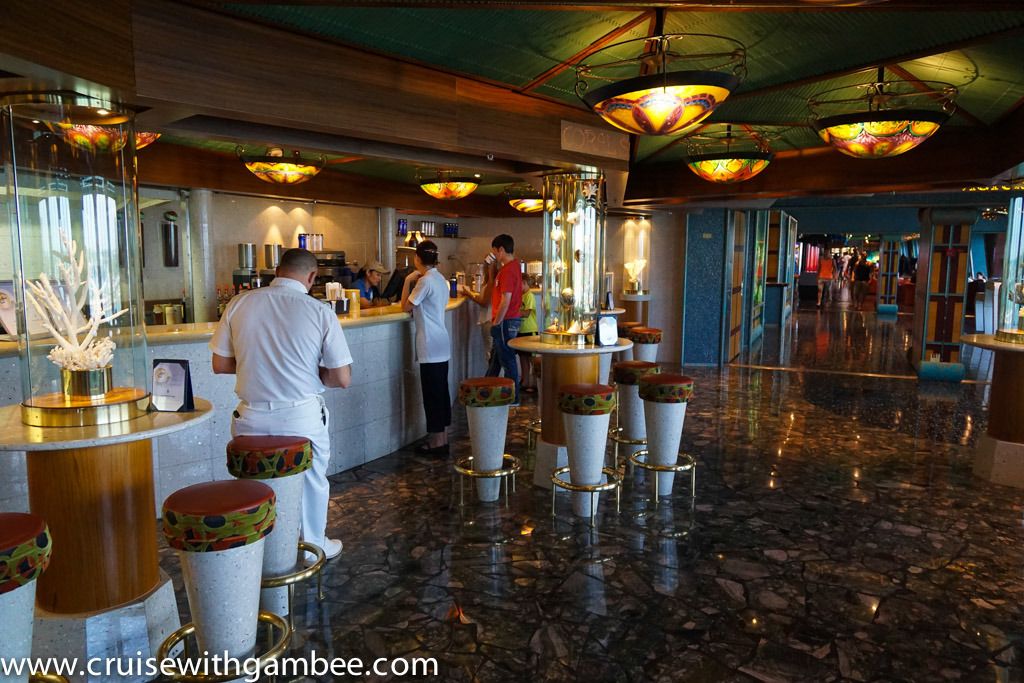 Keep in mind mostly everything is on deck 5. The other decks like 4 and 3 do not have connecting corridors. It took me a few times to learn the system. I think this is the first vessel that only has one full deck of bars and venues that connects from bow to stern. It is not a big deal, but just something to note. What we used to do is that we walked from the aft of deck 6 to the lobby area and then take the elevator there to deck 3 and such.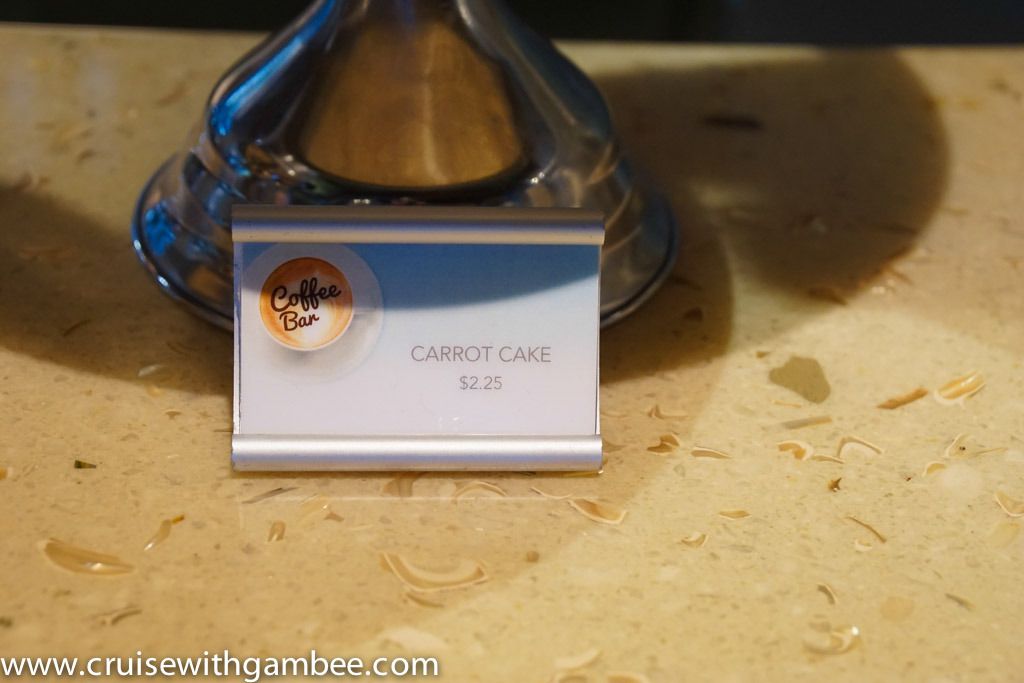 Let's talk Internet and WI-FI. I bought the Value Plan. I have to say that is going to become a selling point for me on Carnival. The connection is pretty stable for most of the cruise. It only gets slow during peak times, but overall it is a killer service for $40 dollar. You can also disconnect one device and connect another one. I know many people say, that you should enjoy the cruise and disconnect yourself. Nonetheless, quite honestly, it is all about personal predilection. I am a blogger by heart, and having internet access is a must. In addition to that, mom is always in contact with her family, and this service makes everything very convenient.
We were able to use apps like WhatsApp, weather, Facebook, chrome, utility apps and such. Just keep in mind that you won't be able to make phone calls from voip apps. They have a blocking wall that drops the calls, for calls you have to buy the premium plan.
I will say it one more time. This plan is KILLER!!! I LOVED IT!!! I am not even sure how much this would cost on other lines. I know RCCL had an unlimited plan a few months back, but that was mad expensive. Carnival has really done something amazing here, and the best part is that they will deploy the plan fleet wide soon.
Just to add, coverage throughout the Carnival Victory is great. It is so good that the signal reached Half Moon Cay!
If you're a digital connected person, this is a must, and it is mad affordable. One more thing, you can also upgrade easily. There are options, and you only pay for the remainder of the days if you upgrade halfway through the cruise.
The Casino. None of us won big this time.
Sorry about some blurry pictures, I messed up and brought the wrong lens. I promise it gets better.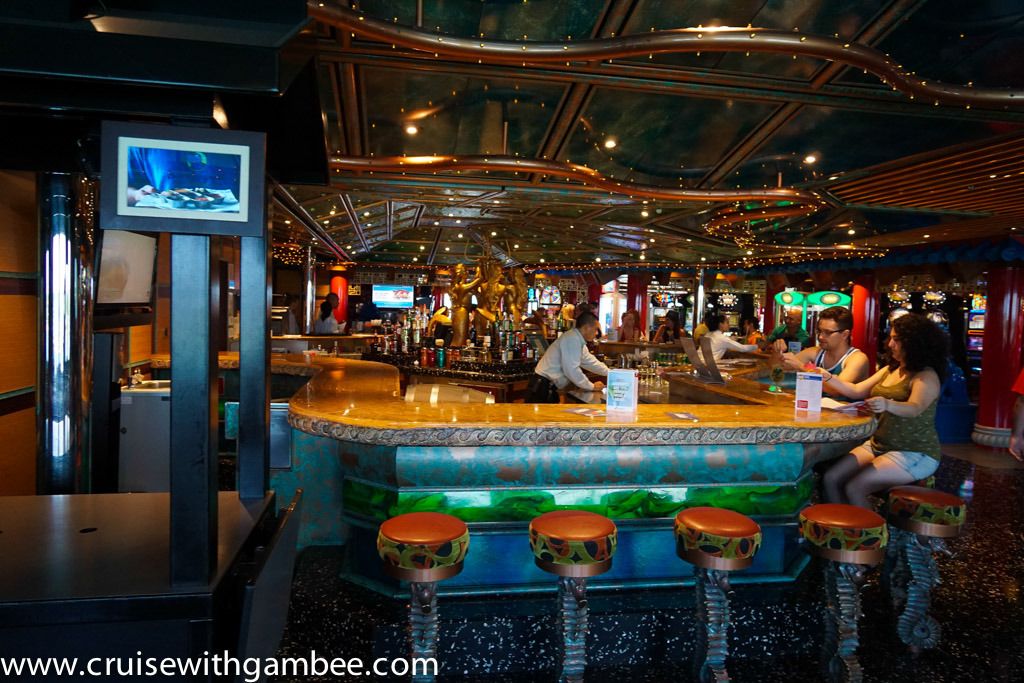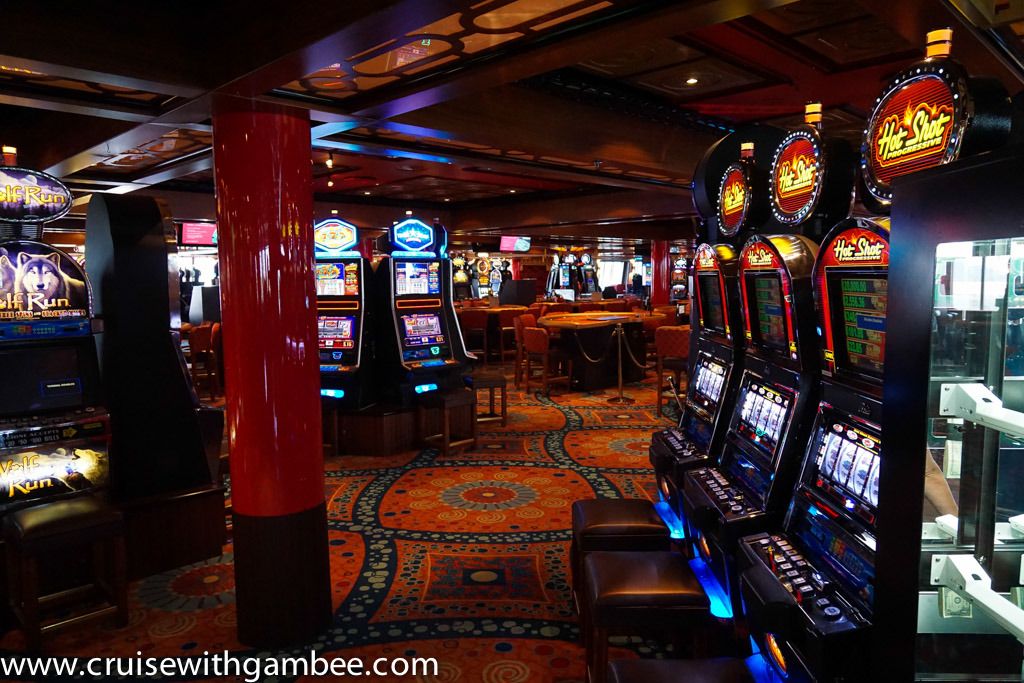 Uncle getting ready to play!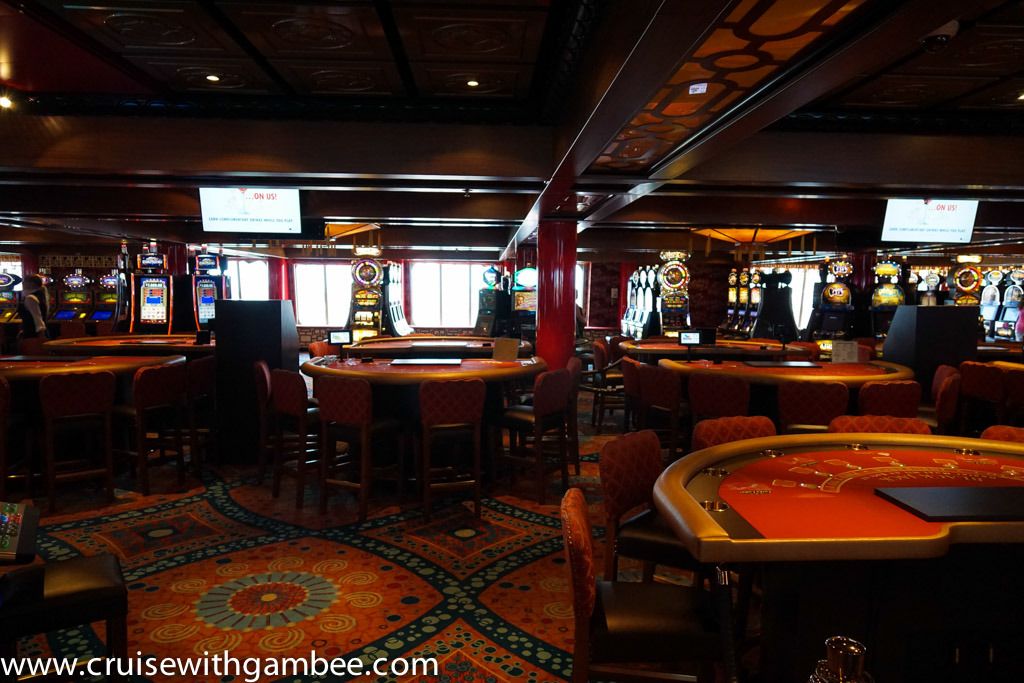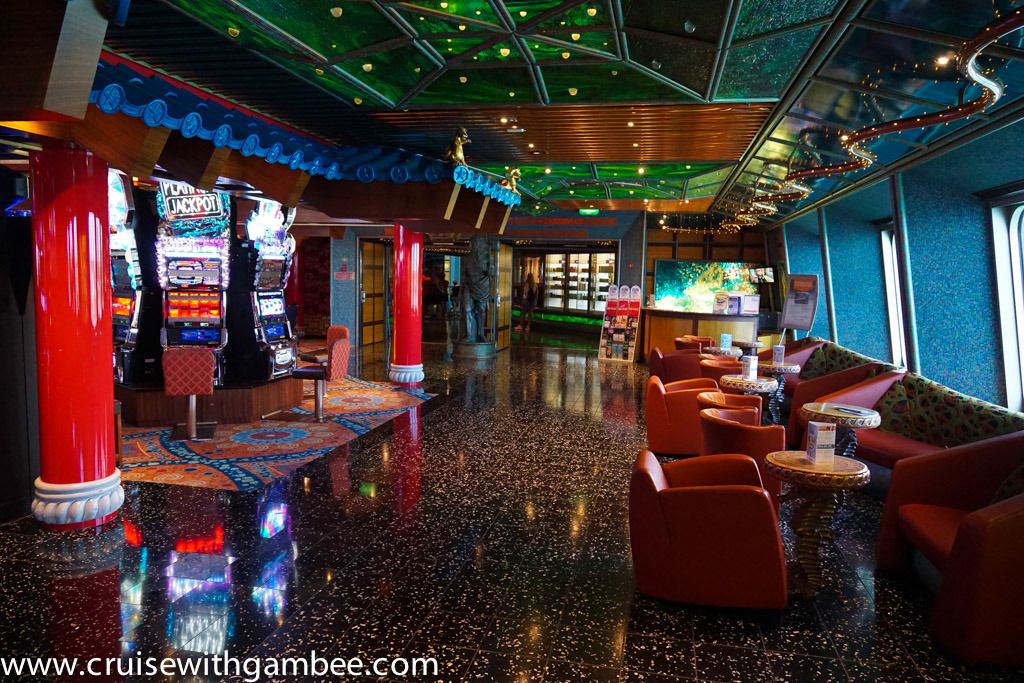 I am not sure what he was trying to do there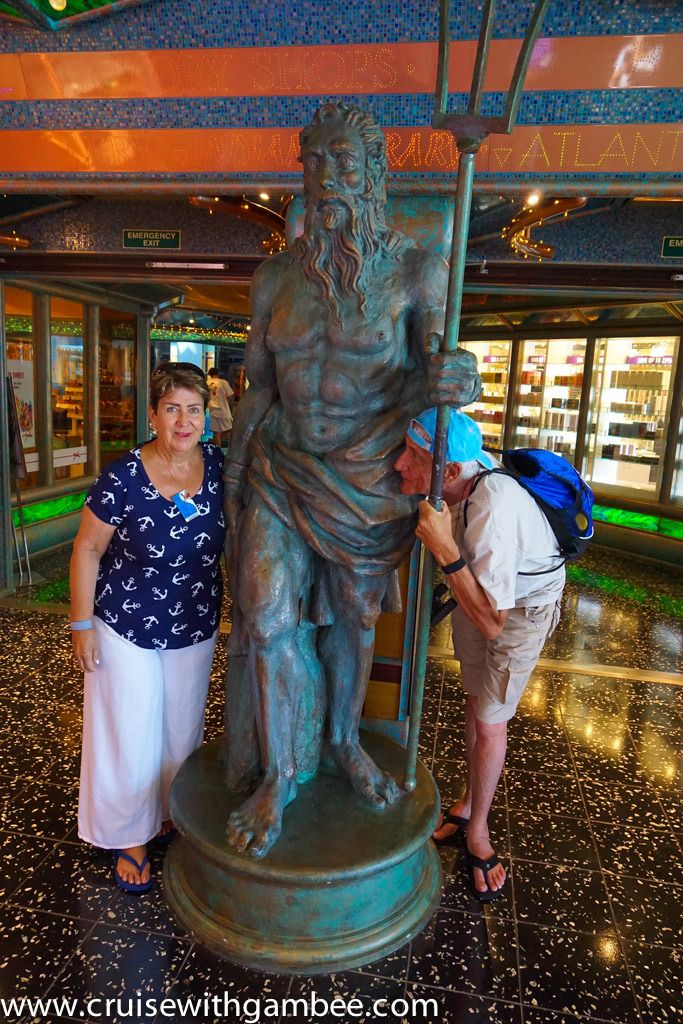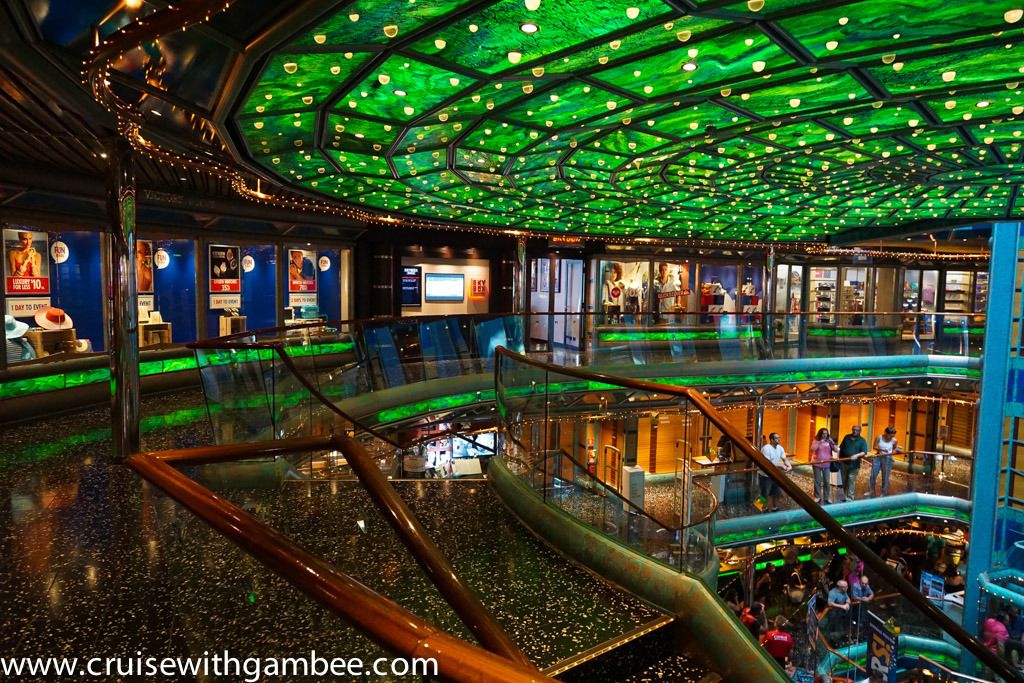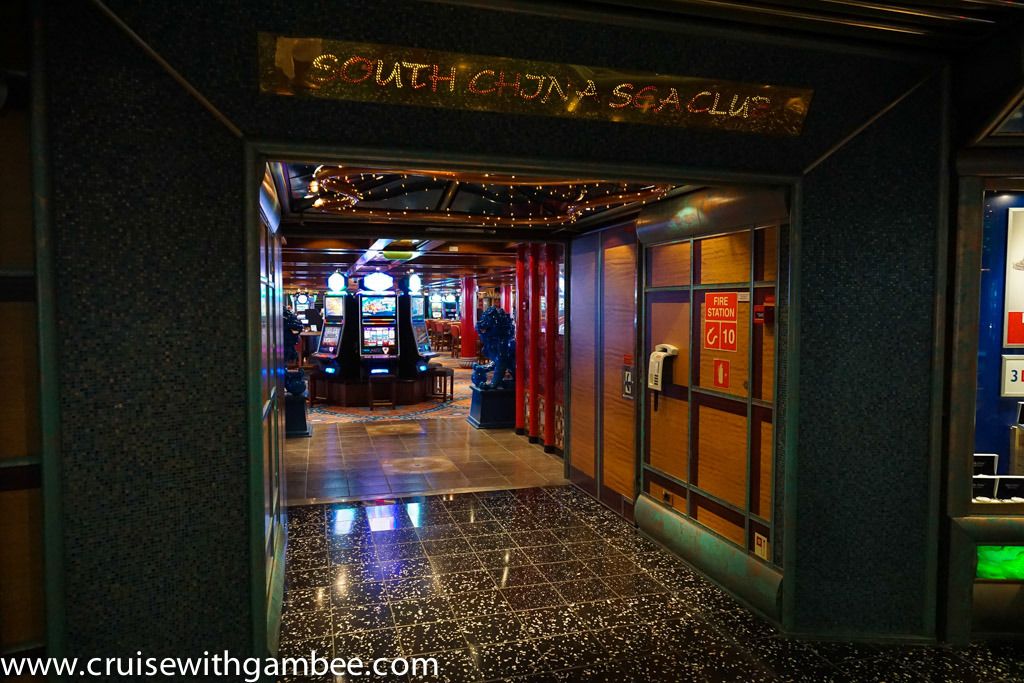 This seems to be a very popular area of the ship.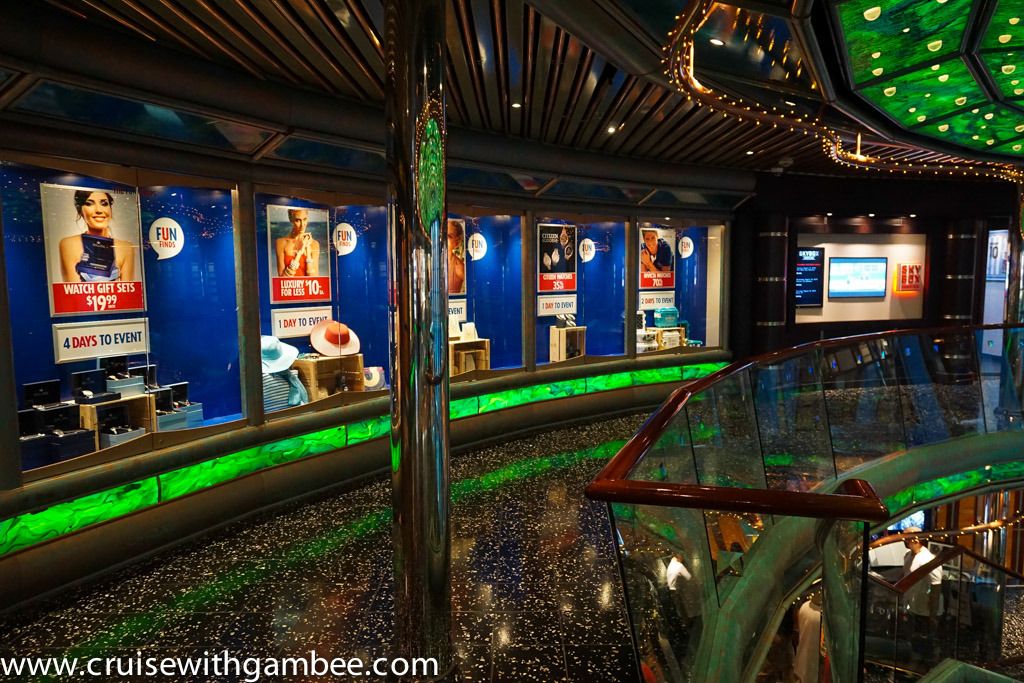 The elevator service aboard the Carnival Victory is excellent! There is almost no waiting ever! The only time we experienced issues was when getting off the ship in Grand Turk.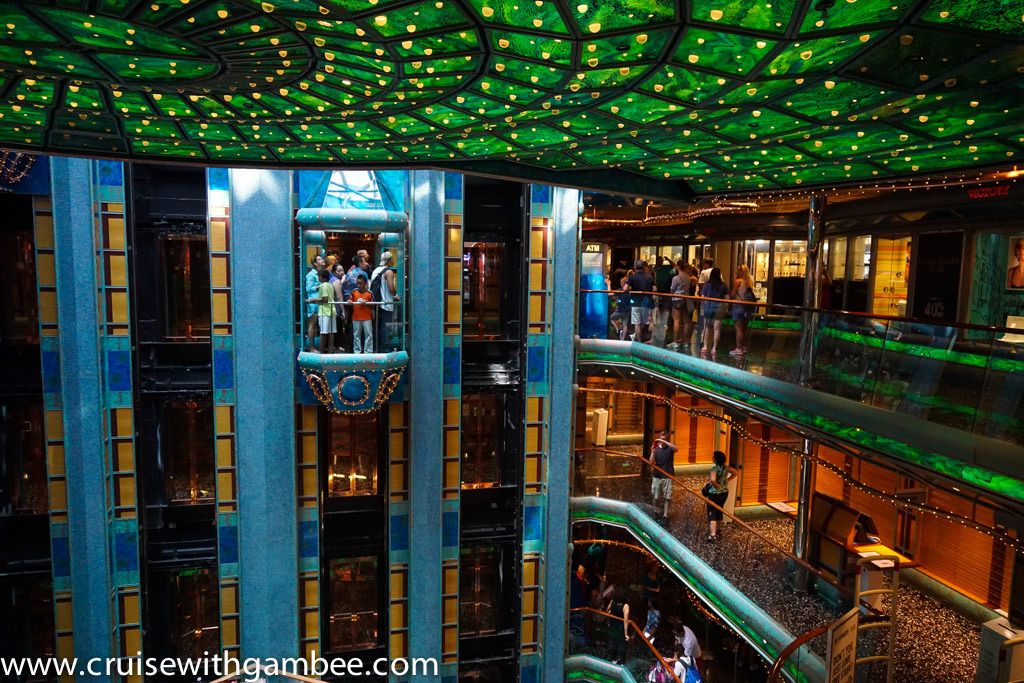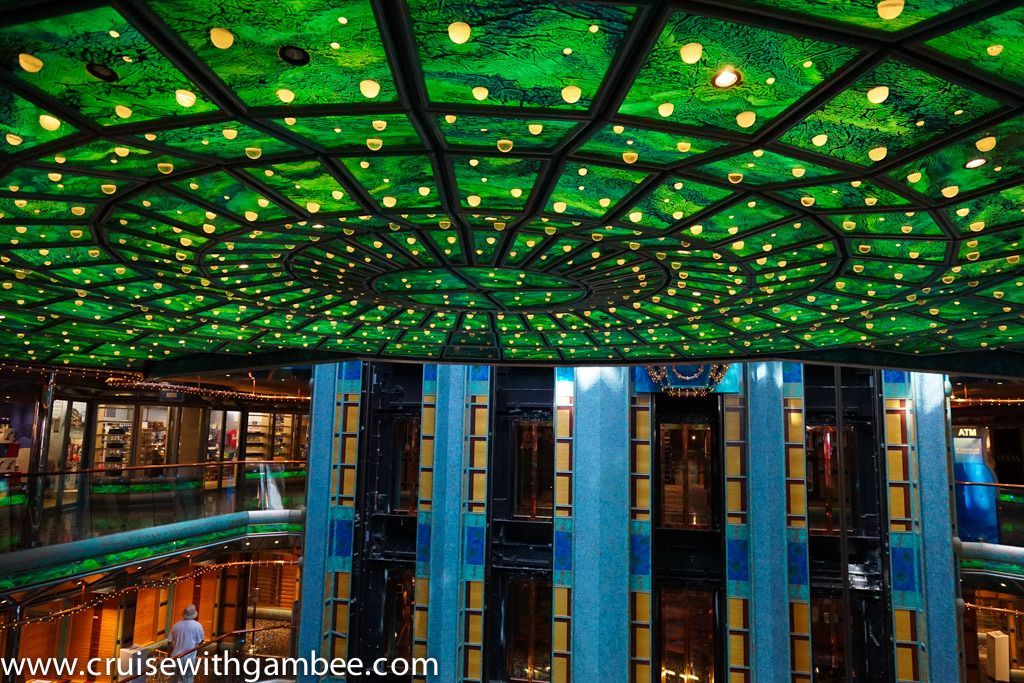 They also have a sports bar with an Xbox console. The bar seemed pretty nice, but I am not much of a sports person, so we never visited. I wish this decor pattern would follow throughout the Carnival Victory.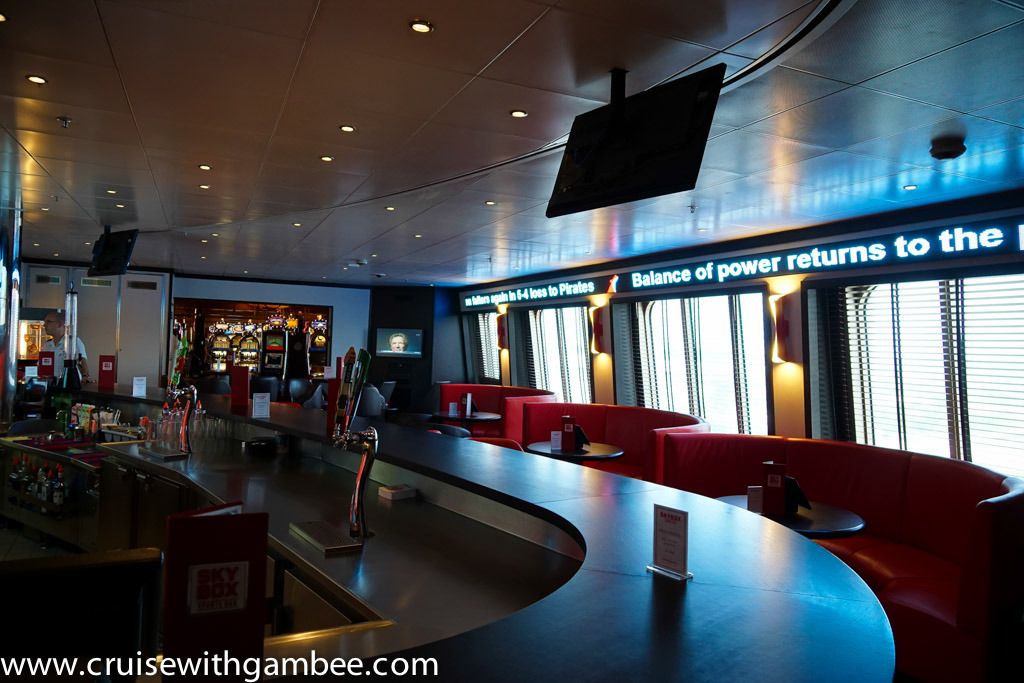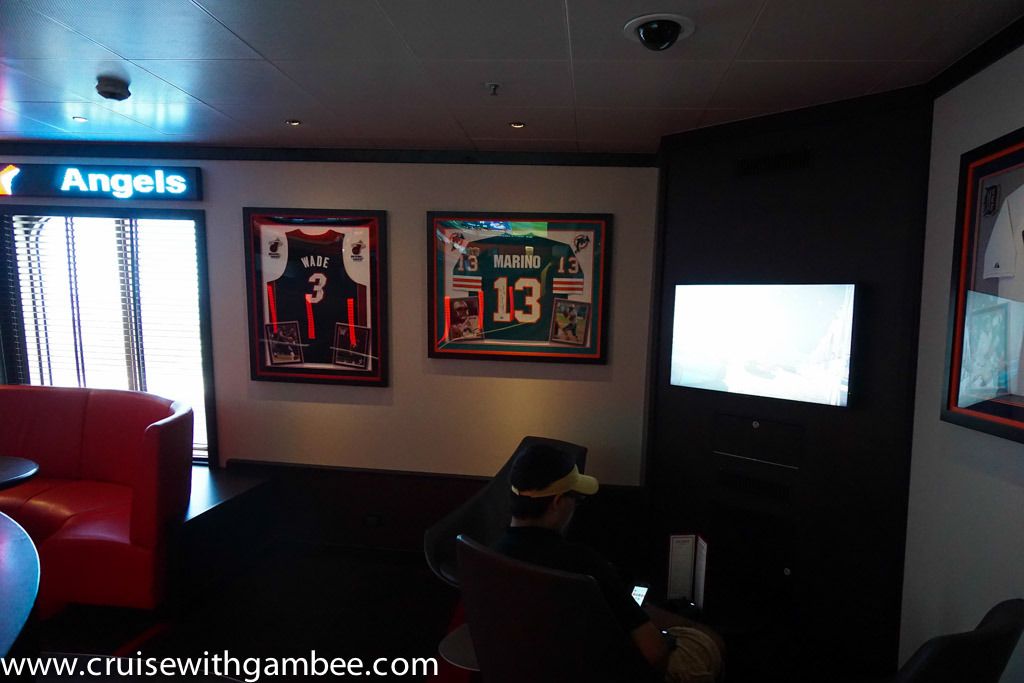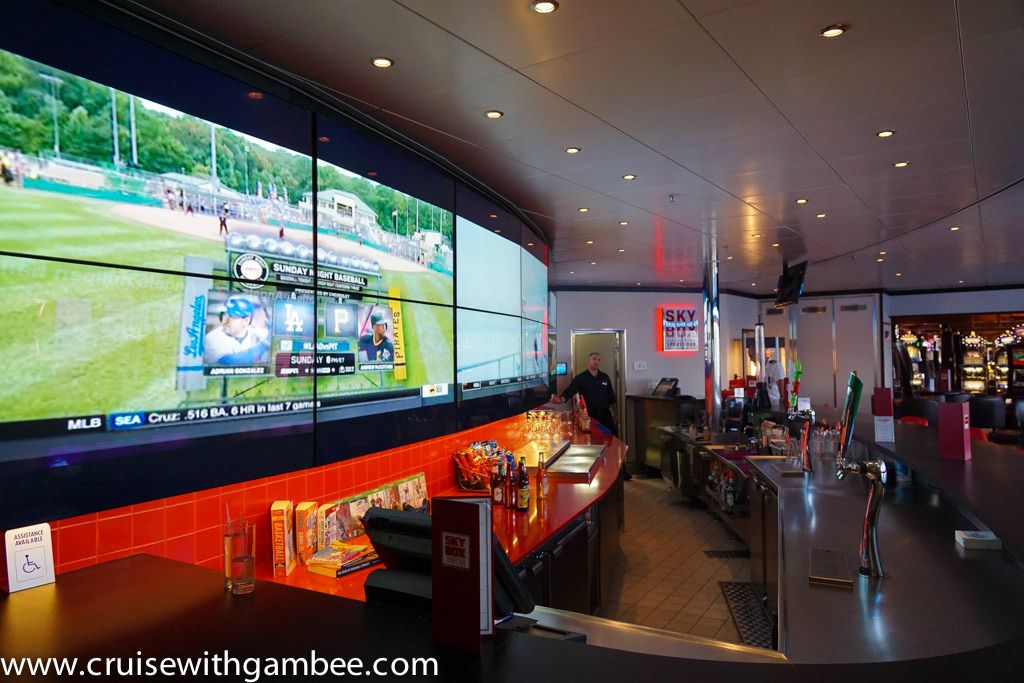 Believe it or not, I know almost nothing about soccer. The ironic thing is that I was actually a pretty good goalie in high school, but I hated it!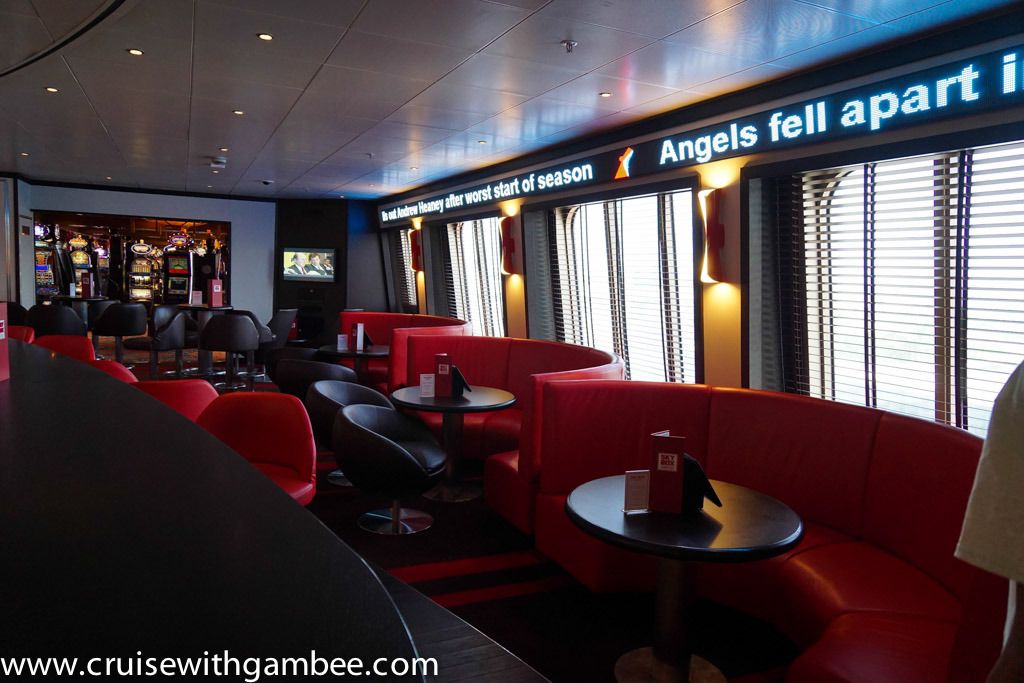 It actually reminds me of the sports bar aboard MSC Divina.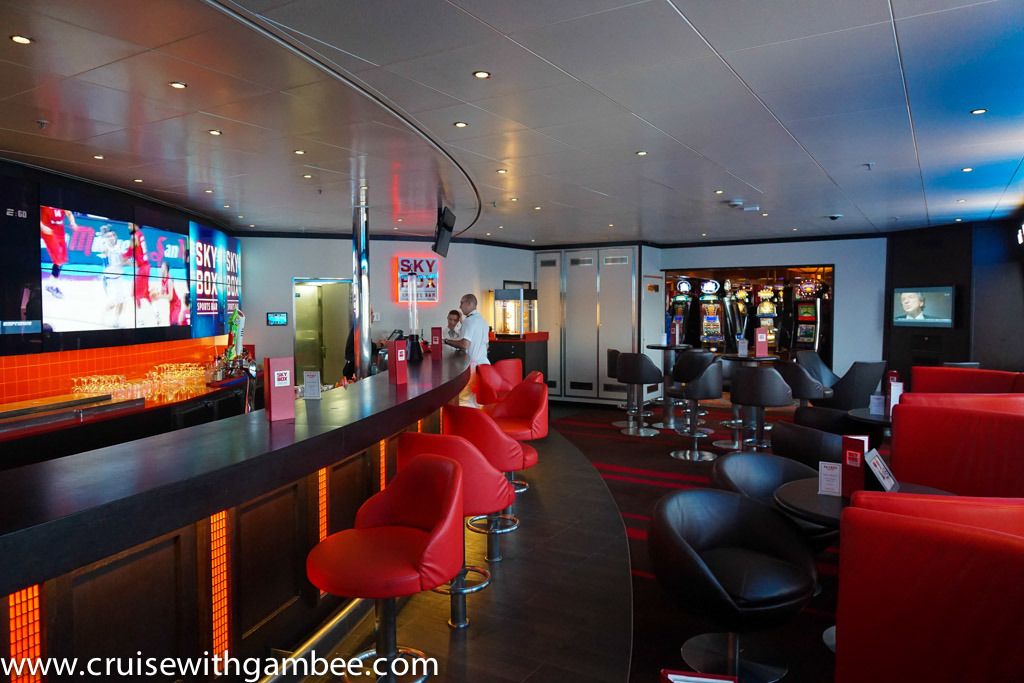 Next to the sports bar is the main store with all the Carnival gear and the duty free liquor.
I was actually going to skip buying the cruise model, mainly because the collection is getting expensive to keep up with. But mom refused to allow that happen, and she bought it for me on the last day. I believe it was $32, and it is really nice. It is actually taller than my Breeze model. And super white, these models tend to stain and get yellowish. I've been thinking about putting them in a solution with some mild bleach to clean them out? Anyone? Just scared that they will get screwed up. Maybe I can try with the worst one. Any advice would be greatly appreciated =)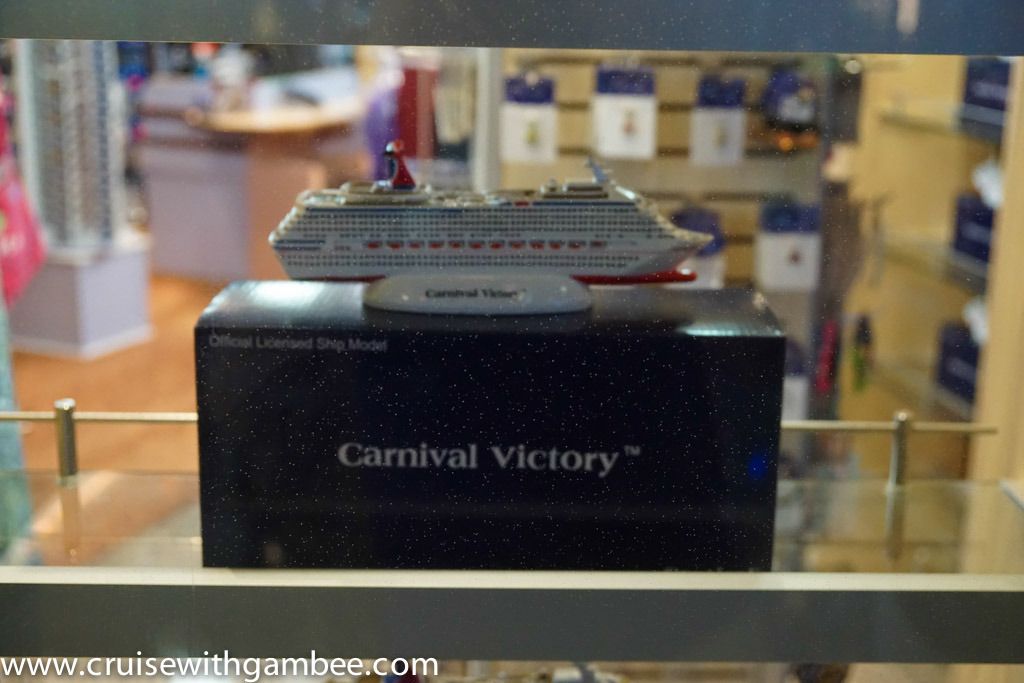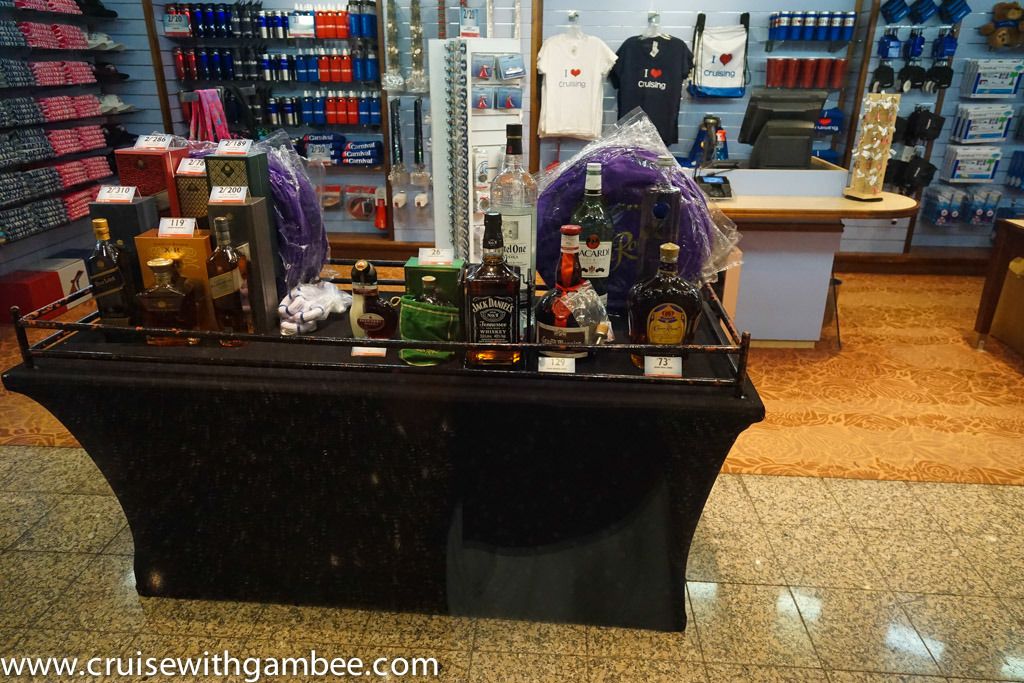 Going into the theater. They have some nice art throughout the ship, well not all of it. But for the most part is nice. I could see myself owning a few of the samples, well if I had the money that is
They had more colorful ones around the ship.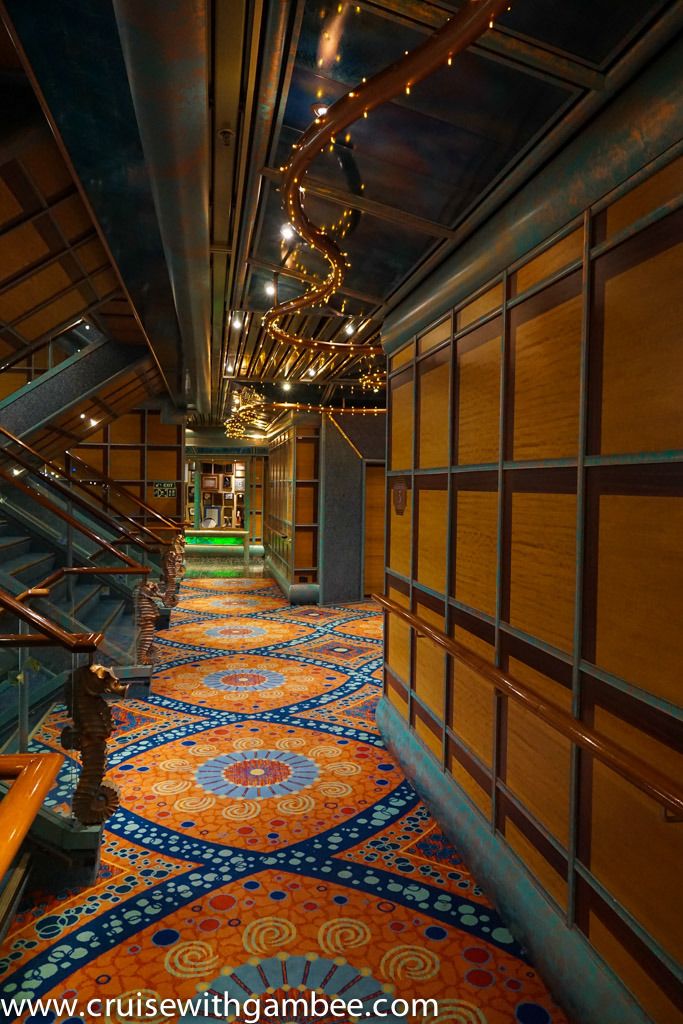 The theater is nice, a good amount of seating, although I did see fully packed a few times.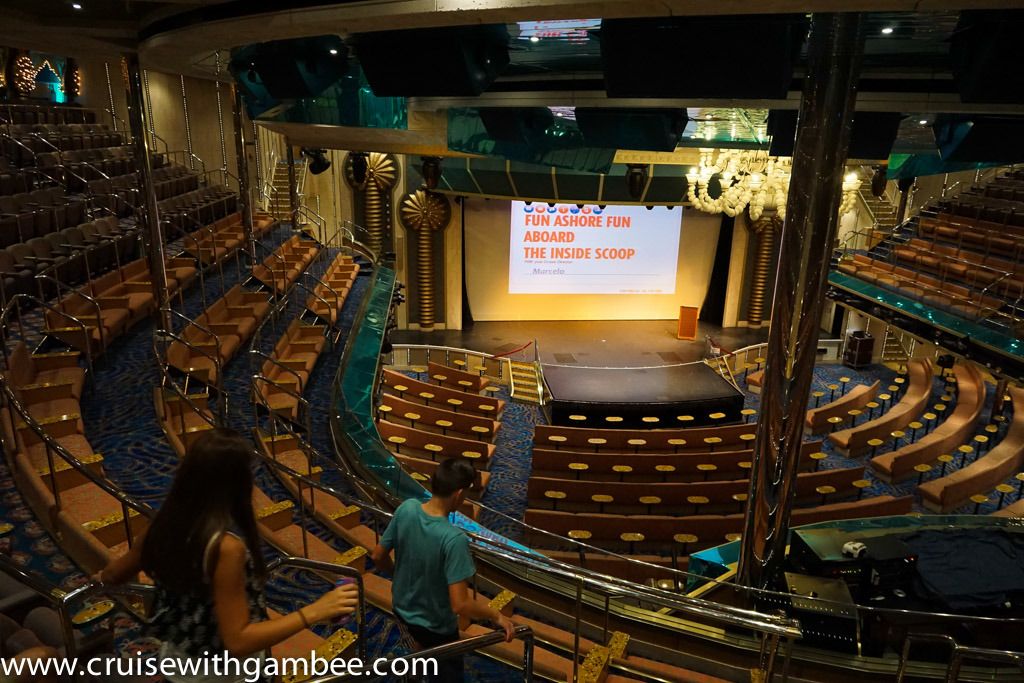 Although the decor seems to travel into the theater. There are very few venues were it does not reflect.
By the way, before I forget. Most public restrooms have a little paper dispenser to use on the handle when exiting the facilities. I loved that. I usually have to grab some from the faucet area to do this. They even have the little garbage by the door, although it gets full quickly.