Day Three
We were super excited to finally hit Half Moon Cay. Absolutely everyone I ever talk to said that it was a paradise. Please keep in mind that my idea of paradise is Castaway Cay (Disney Private Island), as you can imagine Disney either goes big or they don't go at all. Castaway Cay, is a dream come true. No tender, tram to take you to your desired beach, amazing food, cheap drinks, amazing snorkeling on the adult beach, free umbrellas, all that's included. That is definitely a package that is hard to beat, so I had very high expectations for Half Moon Cay.
I will start with a picture that I forgot from day 2 sunset.
I have to admit that one of my biggest fears was missing this port. I had essentially booked this cruise for Half Moon Cay, and missing it would be heartbreaking. I was so glad when I woke up that morning and the day appeared clear and ready for us.
And here is the sunrise for day 3.
While I was in the balcony, mom came running and told us that we had to be down there now. I had completely forgotten that we needed to pick up the tickets for the tender. Have I mentioned that I absolutely hate tenders? To me, a private island, looses its charm when I have to board a tender. Well, I'll be damned, little did I know how wrong I could be.
Anyway, I immediately covered my semi-naked butt with whatever I could find and rushed downstairs to the main theater. Once I got there we got in line and they started to put a sticker on our shirts with the number 2. I immediately thought, well wait a minute, I am starving. I asked the girls if they had eaten something. As I could imagine, no one had eaten anything. I asked the ladies at the counter if we could grab a bite and then come back while keeping the same number. She said, no, once you get the ticket you all have to wait here. The line goes quite quickly. Then I asked when they would serve lunch, she told me around noon. There was no way in hell that I would last until noon.
I asked them, and we all agreed that we needed to eat something before heading out. So all that running that mom did was absolutely useless
, ugh.
So anyway, we headed to the buffet.
Thank God there was no line, a MIRACLE I SAY! A MIRACLE!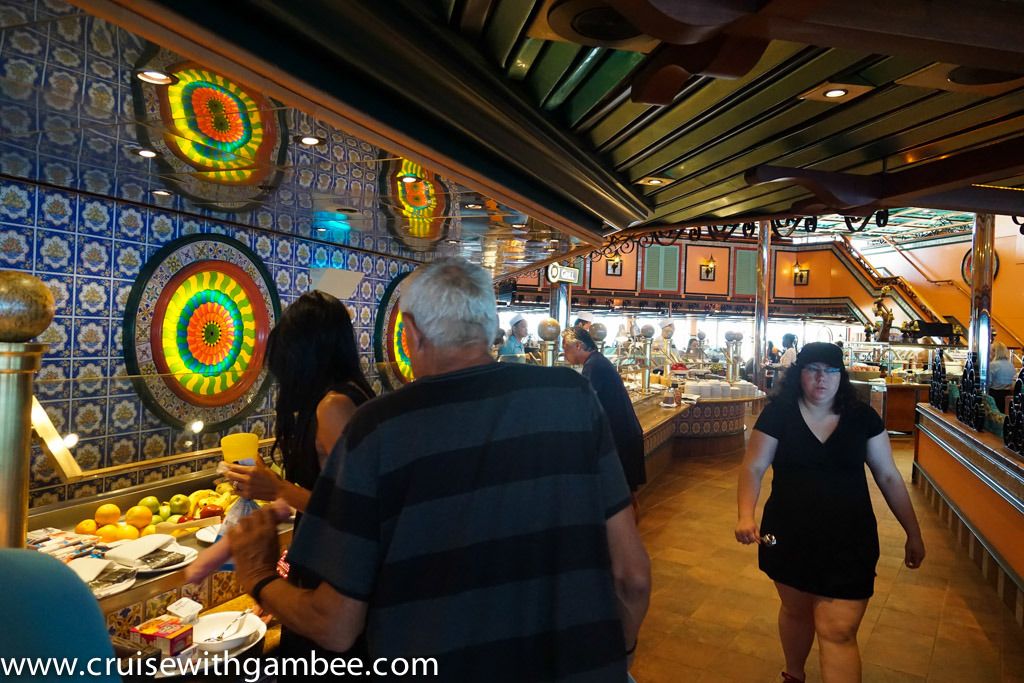 Then again, it was way early. I think around 7:30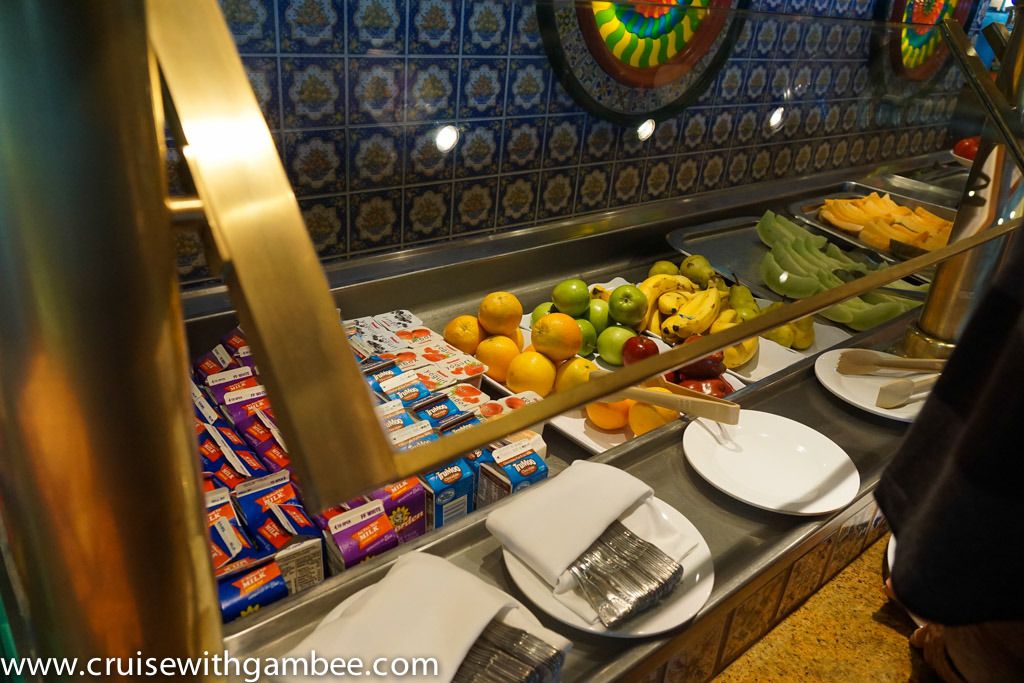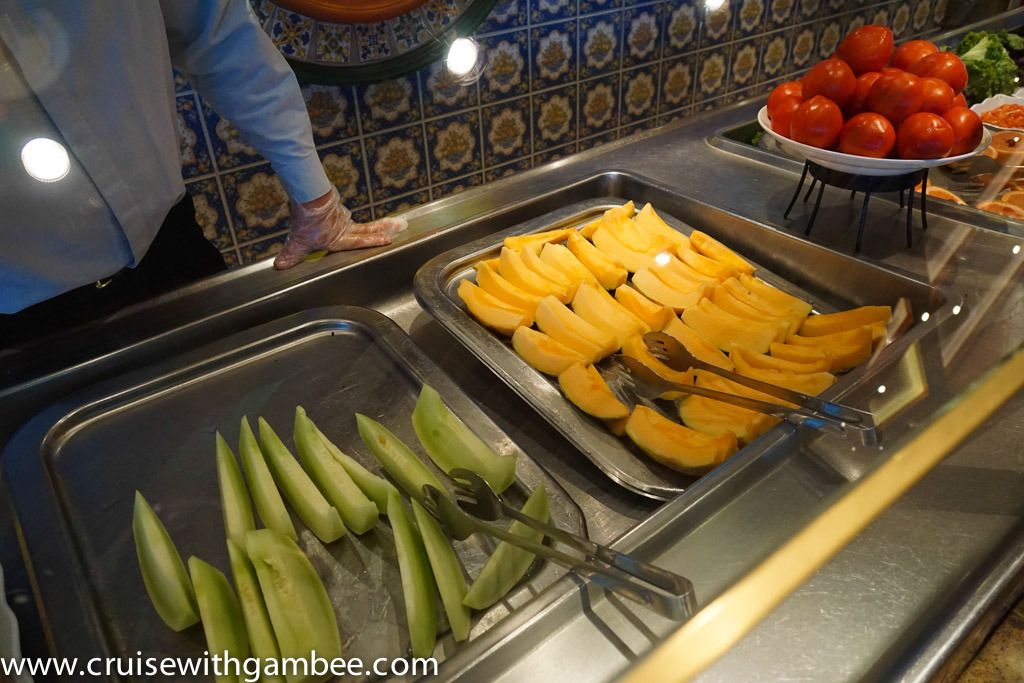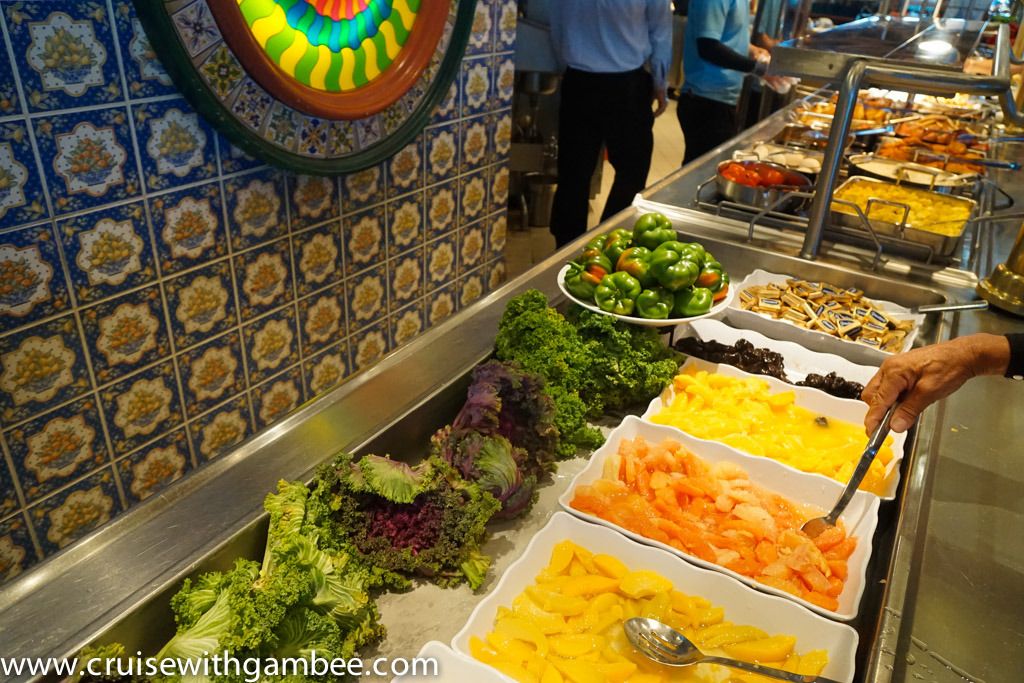 Anyone in the mood for a delicious eggs benedict?
, I will take 3, please. But put them in a doggie bag, because I am throwing those bastards overboard!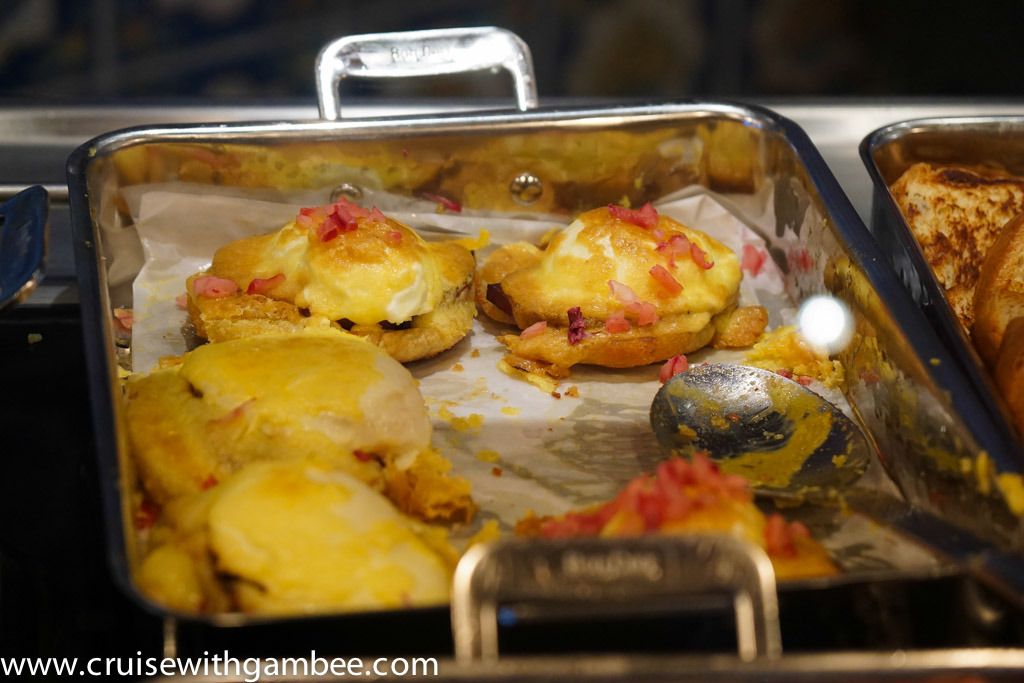 Do you guys see something odd there? Look at the tater tots, and enjoy the hell out of them. Because they are as rare as a Coca Cola in the middle of the Sahara. For real, what the hell… The only other time I saw them was in the Brunch on the last day.
Also notice the eggs,…. Um yeah…. Not good……
Light breakfast, I know, do you blame me?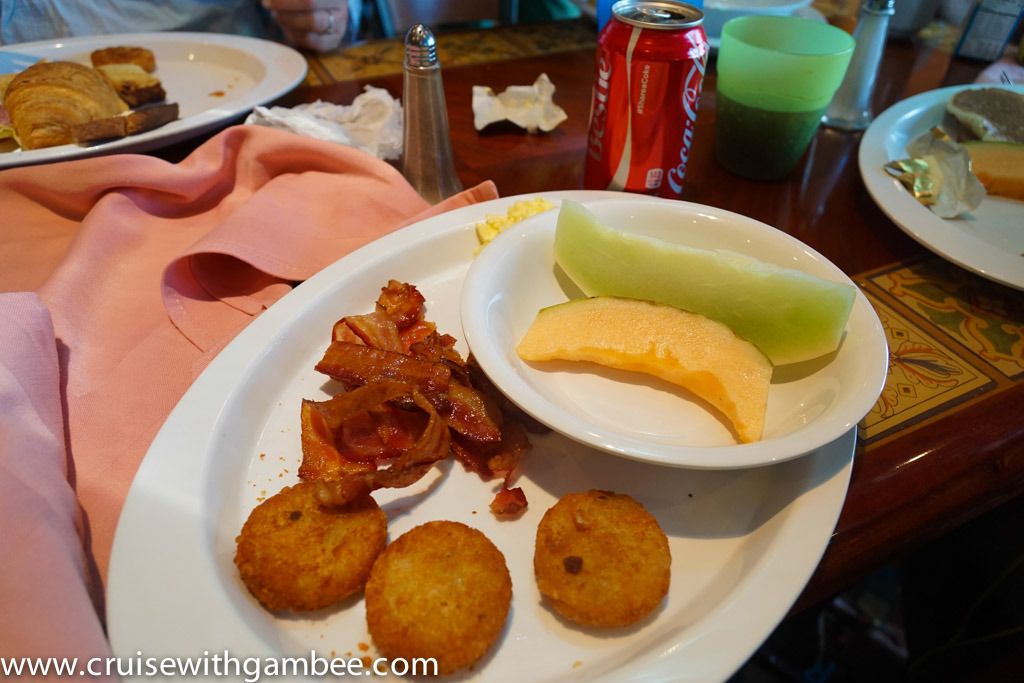 Here is my uncle's breakfast.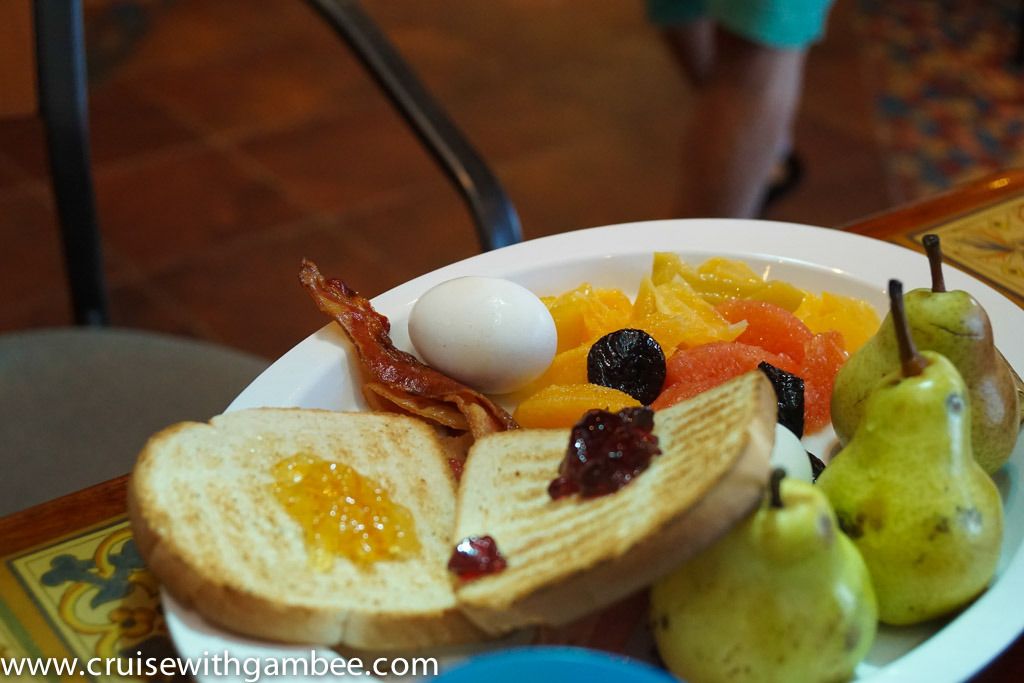 So we ate fairly quickly, and then rushed to the room to get all of our goodies for a day at the beach. Once we got to the main theater they gave us number 7. Damn, we went from number 2 to 7, crap, we were going to be sitting there forever! Well, I was way wrong, we sat there for about 5 minutes and then they called our number. We grabbed all of our stuff, and we headed down the stairs.
Next thing we knew, we had boarded the tender. Very efficient!
And guess what?
It was a glass bottom boat!
Granted, you will see crap on the way there, but still a neat feature to have. I mean you can see the bottom, but the tender travels so fast that it is all cloudy.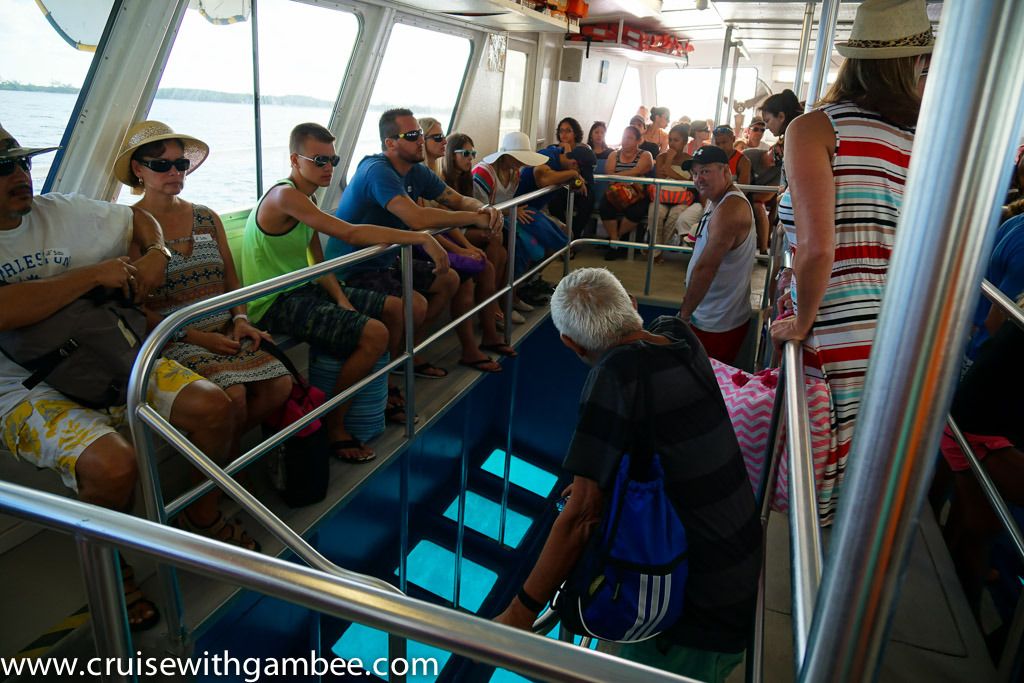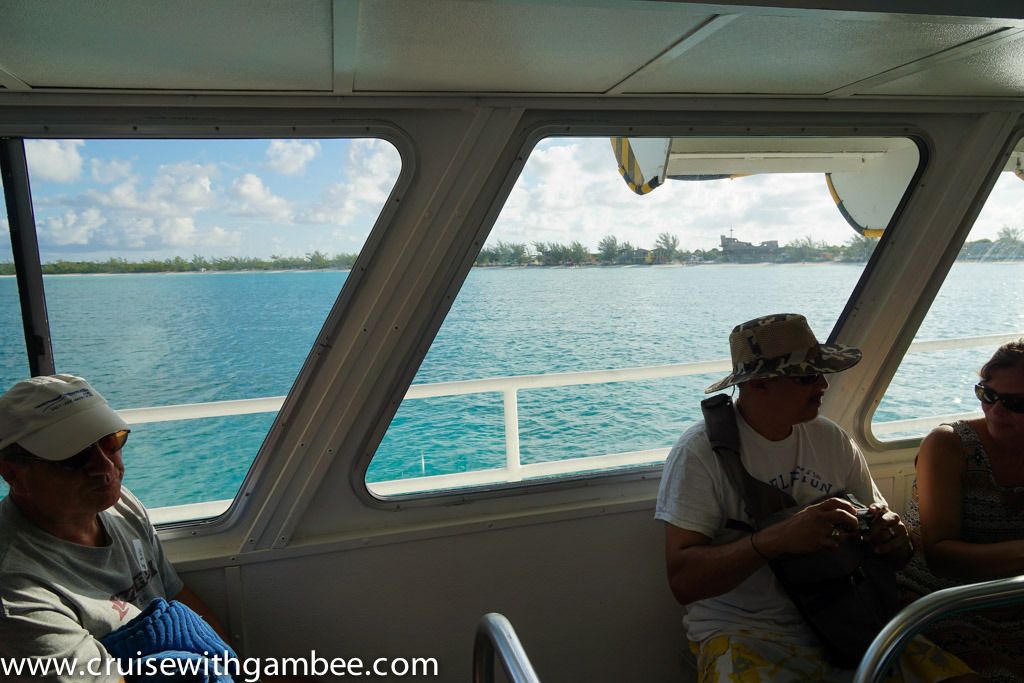 The ride on the tender was short, and comfortable. A happy Gambee was getting ready to disembark.
My father used to work for Cutty Sark scotch, so I took the picture of the clipper that they had in the tender. It is actually pretty good and affordable scotch. I had a few on this cruise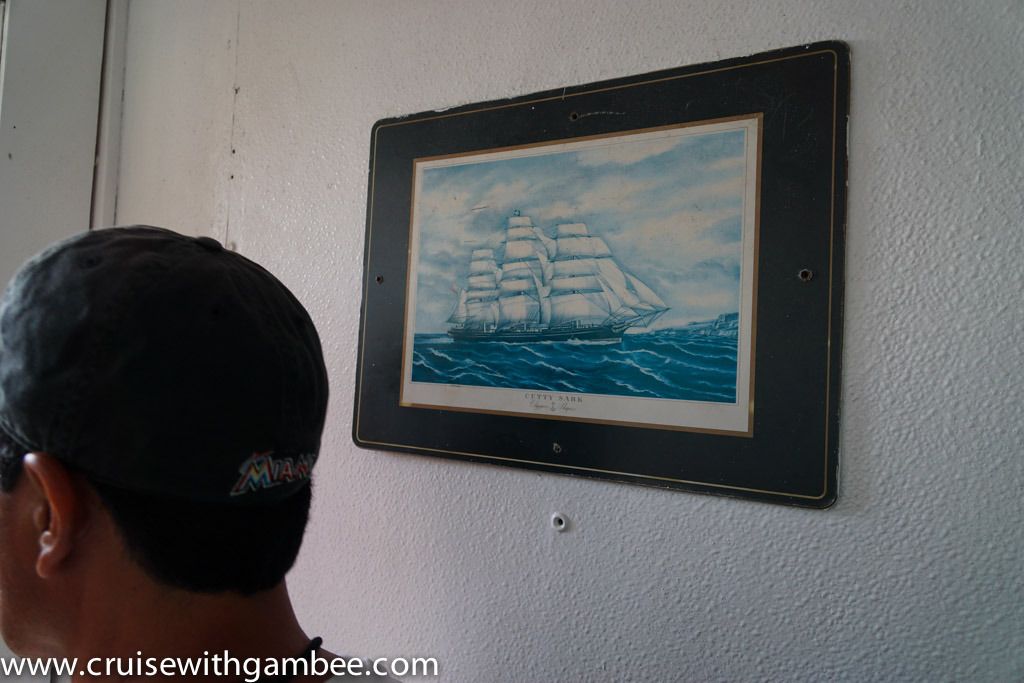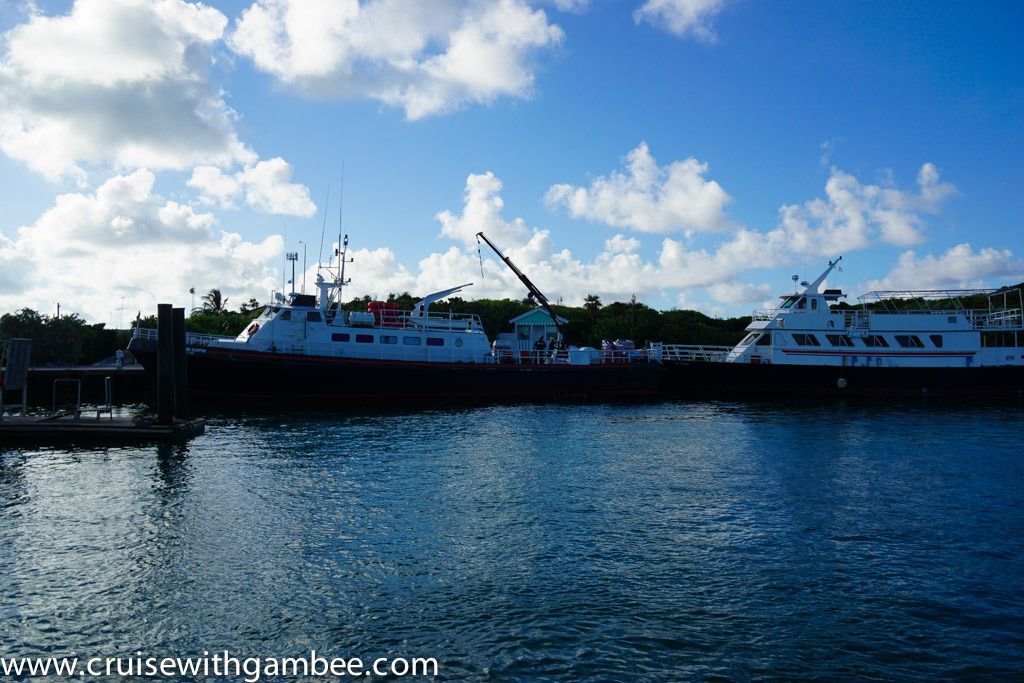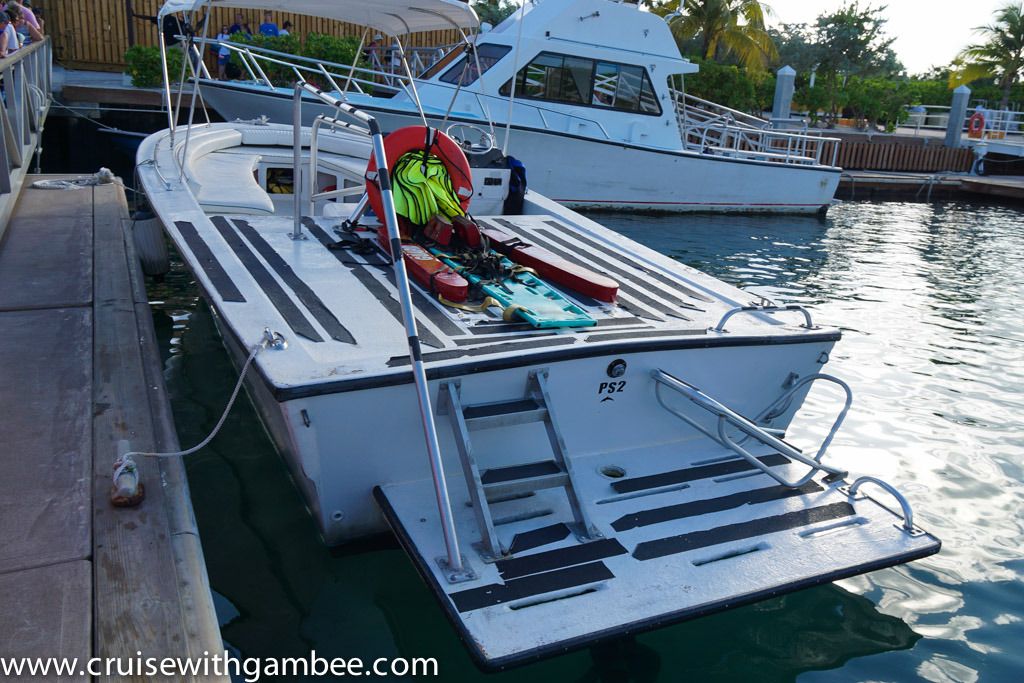 And I welcome you to "LINE LAND" yet once again! The ironic thing is that this line was 100% avoidable!!!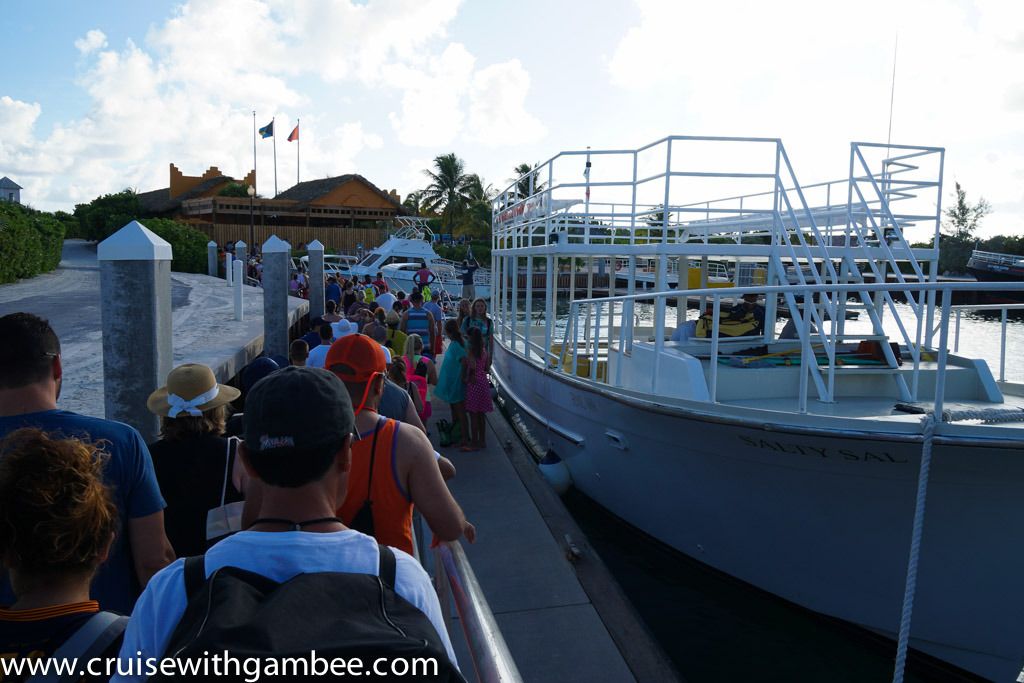 Do you want to know what was causing it?
Go, take a wild guess?
Yes, you're right!
PHOTOGRAPHERS!!!!
WHAT THE HELL!!!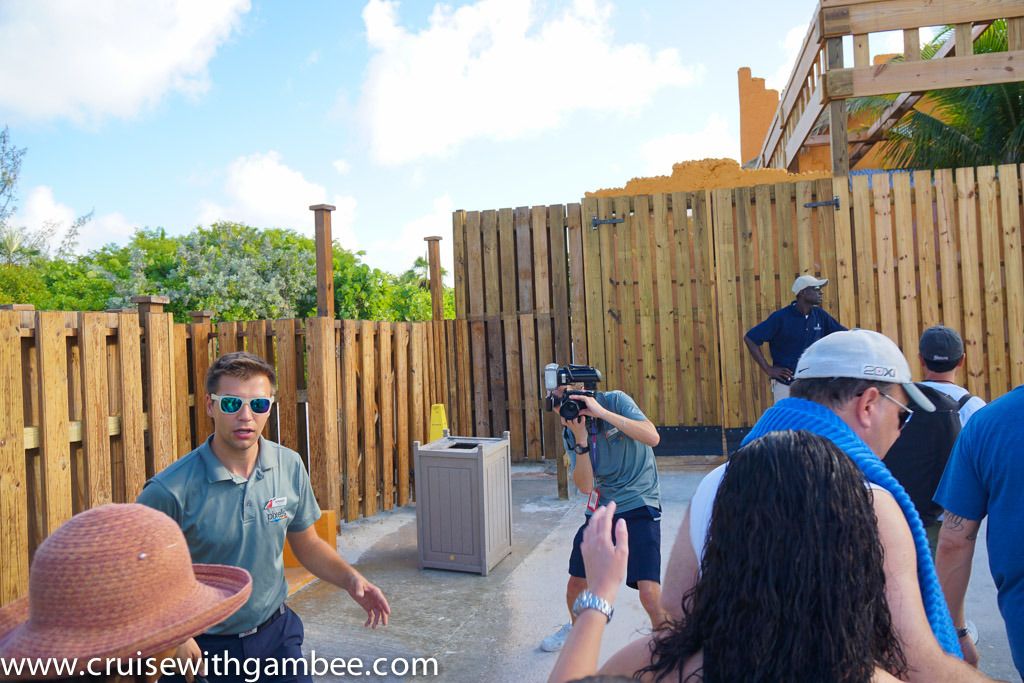 Just look at that, totally unnecessary. You can not see it very clear, but he is holding a stick with a sign to stop everyone there.
The worst part is that the picture is actually pretty crappy. The backdrop of a line of people behind you? Then again, I guess that is a good memory from line land…..
My family had managed to squeeze out of that fiasco early, so they were waiting for me. For some reason I got stuck in there.
And more photographers, there were about 4 more there.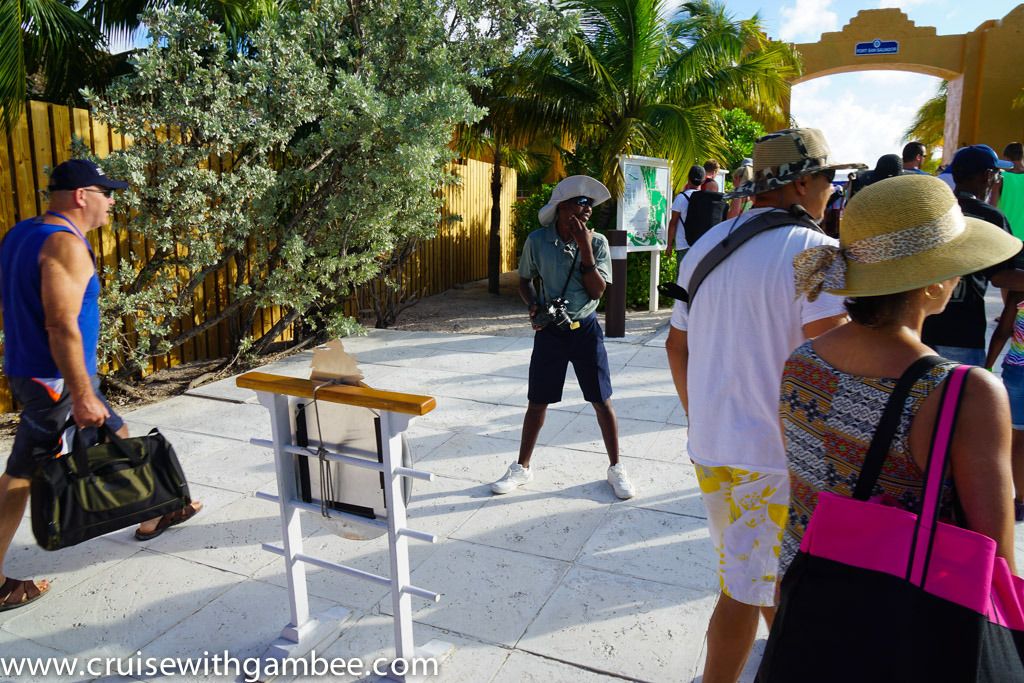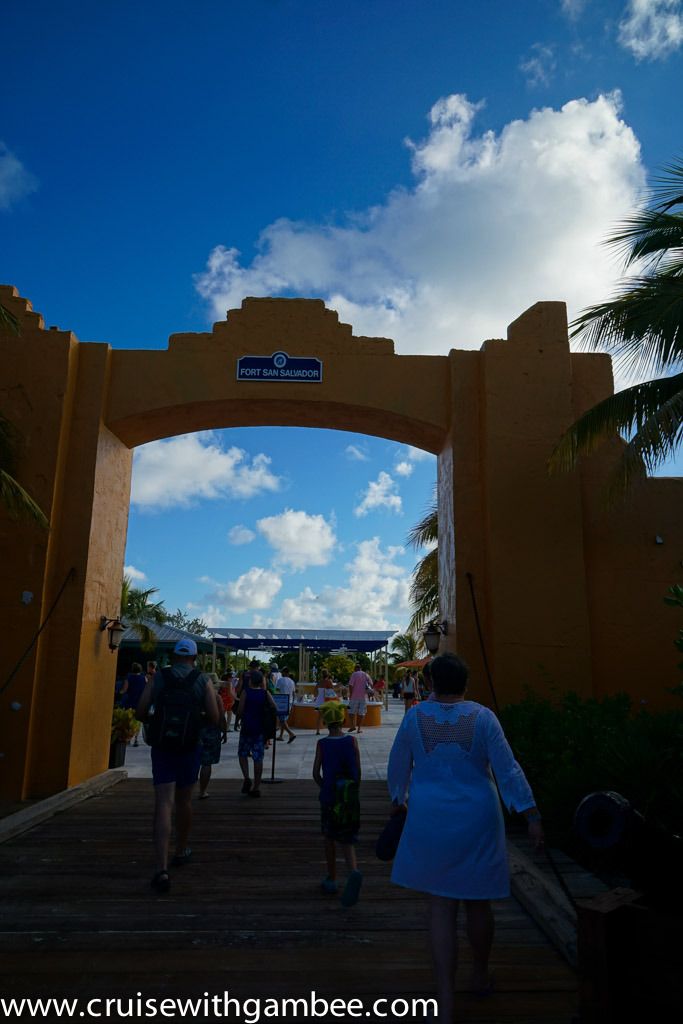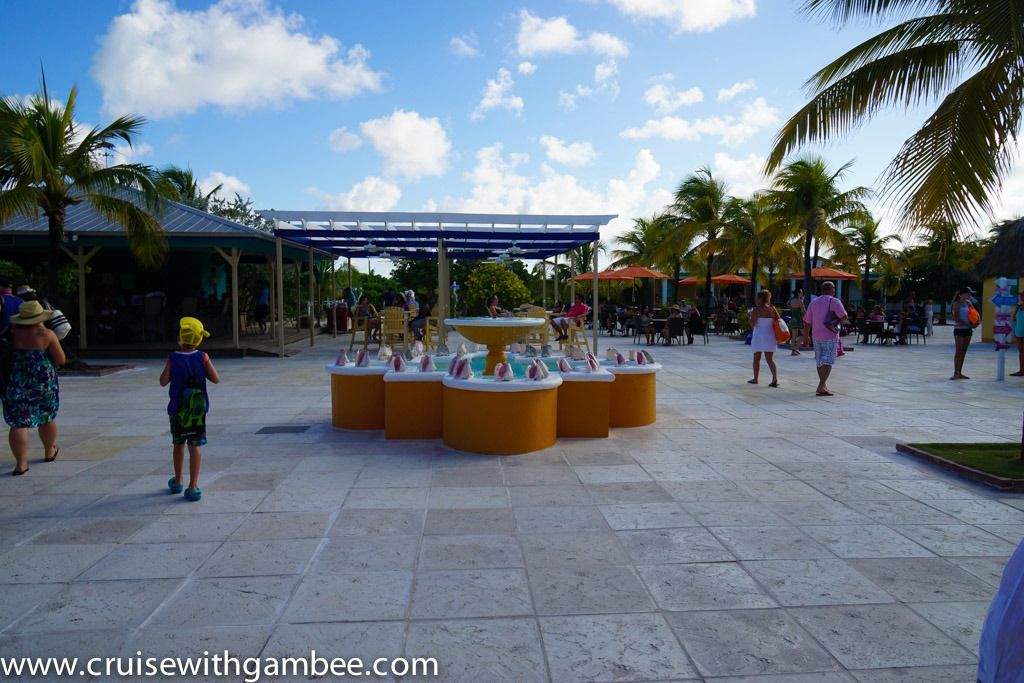 The main area was nice, but lets face it. I did not come to Half Moon Cay to look at buildings and cement. Give me the BEACH! I SAY!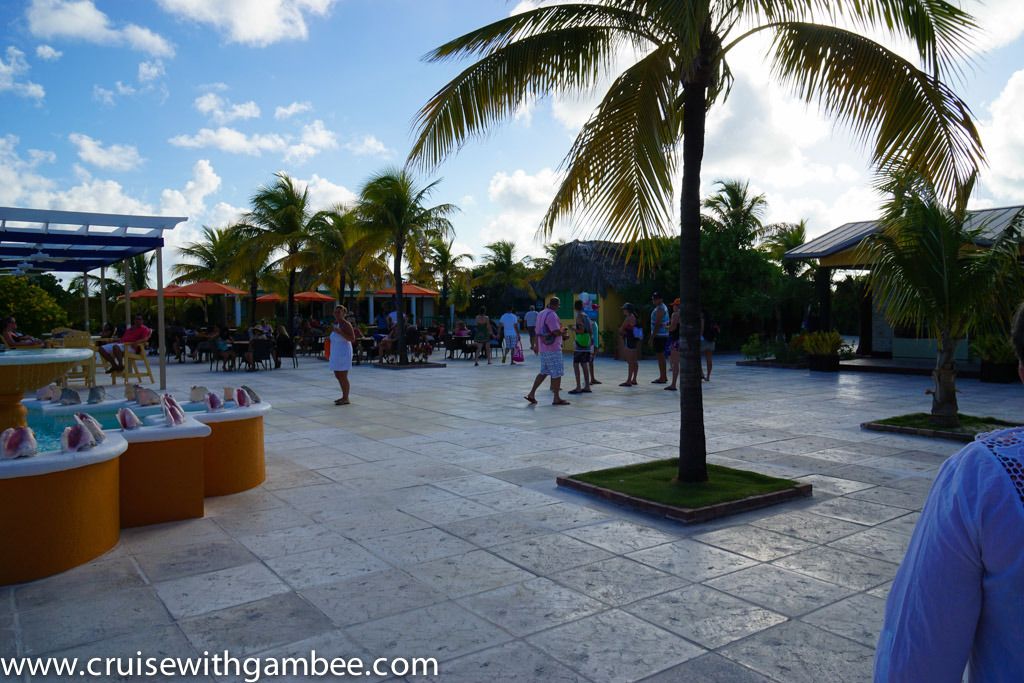 That was kind of cute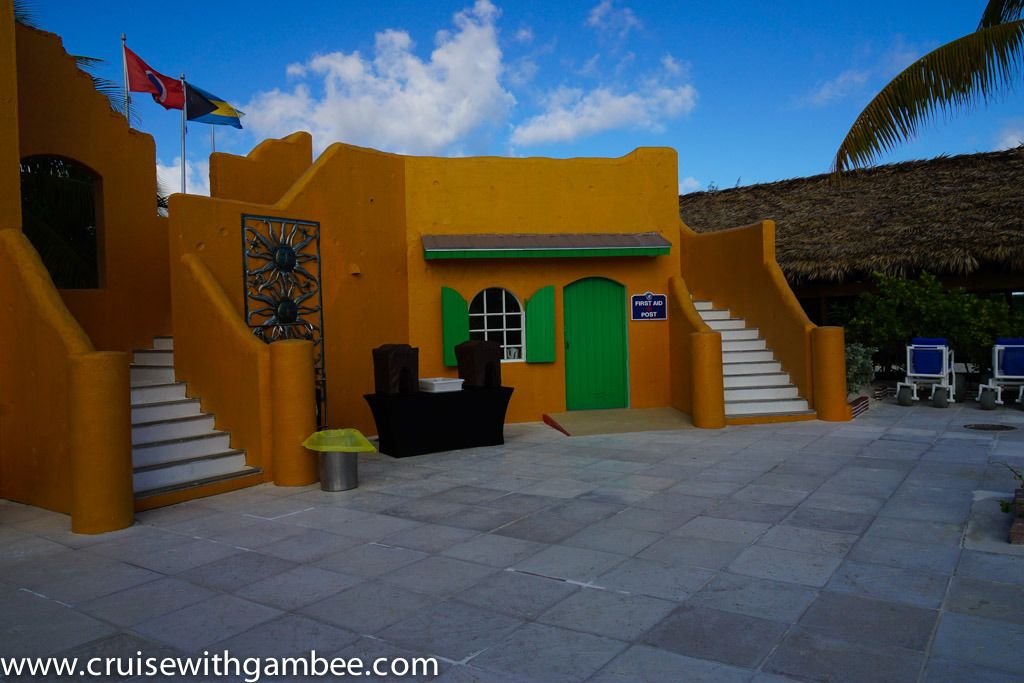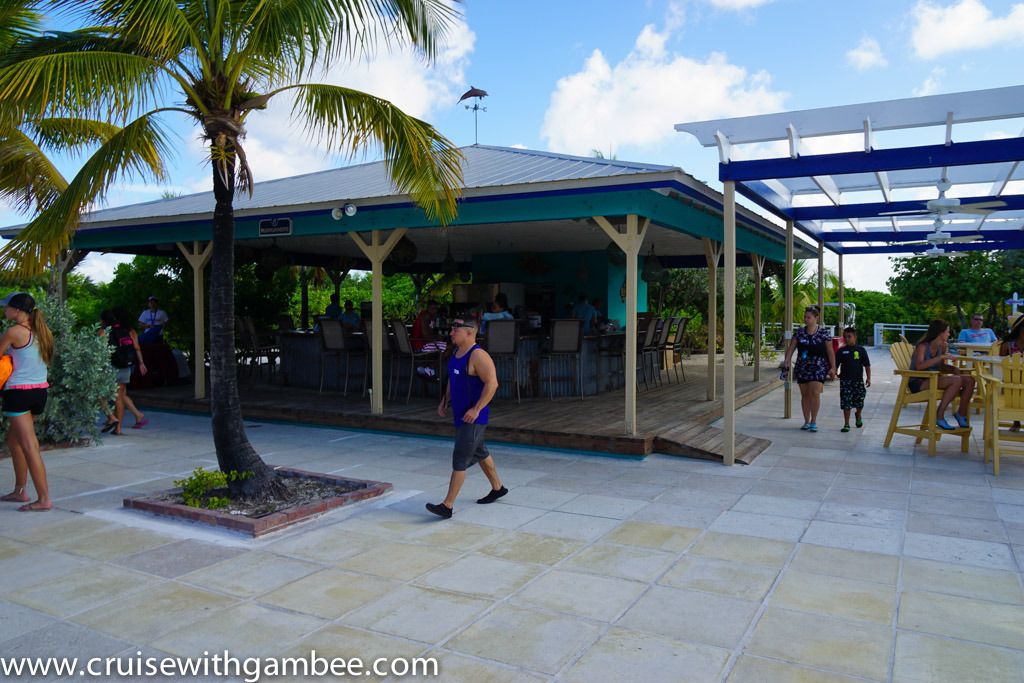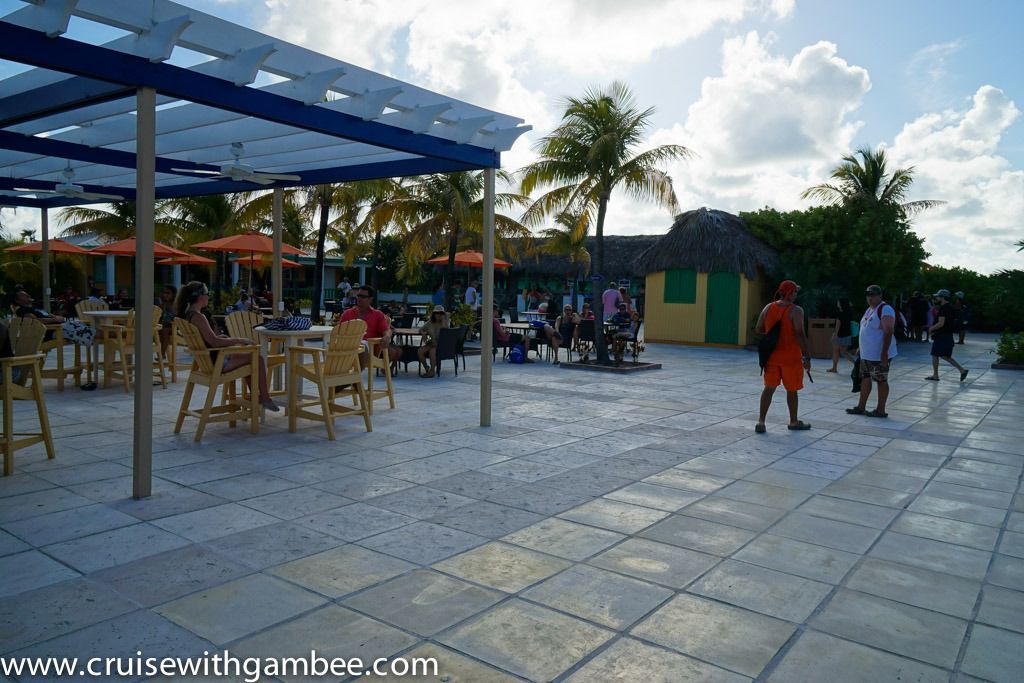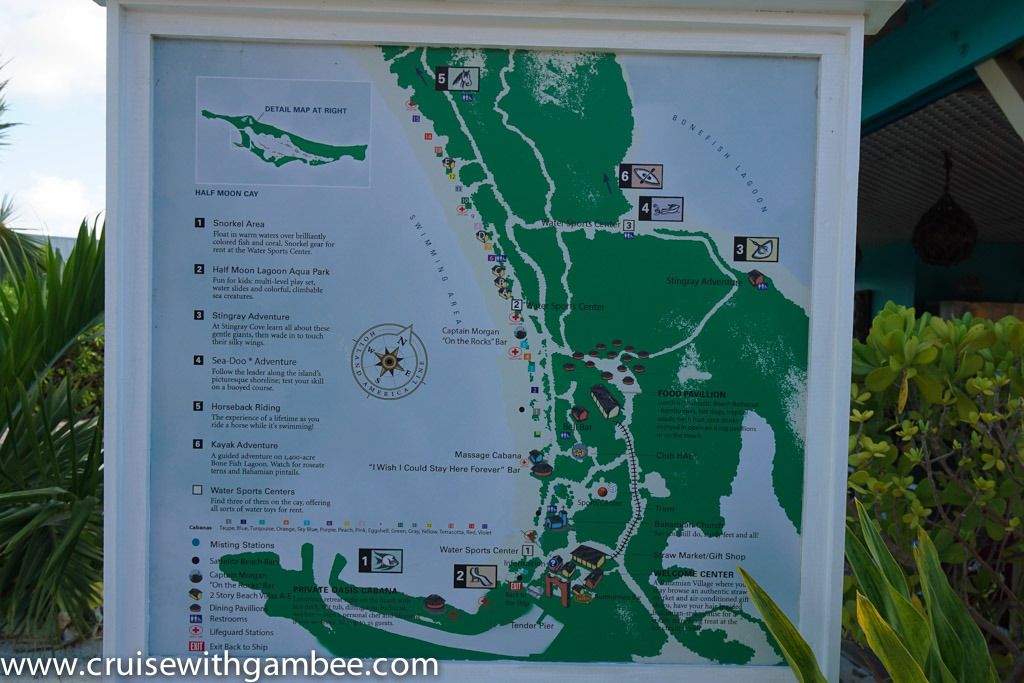 The back to the ship line area.
Refreshment area. It was really nice to cool down.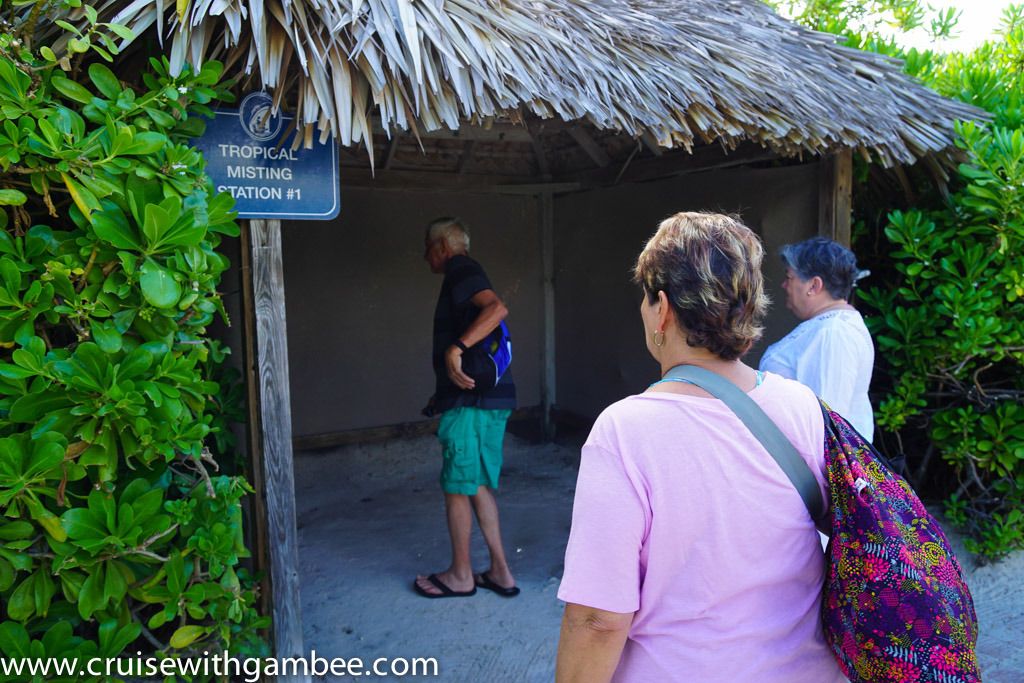 The walk to the beach is very short.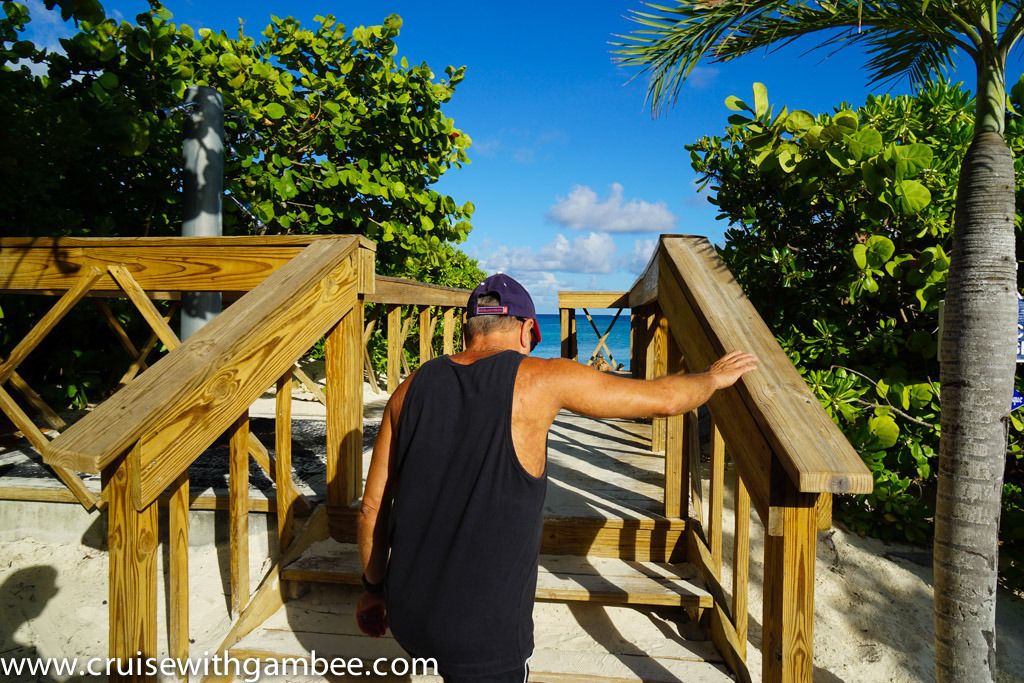 Click here for the next Chapter.