I am proud to say, that I think I was out of the water for a total of 20% of my time in HMC. Yes, I looked like a prune, and I was proud of it. I forgot to mention that I was among the last 5 people to exit the water that day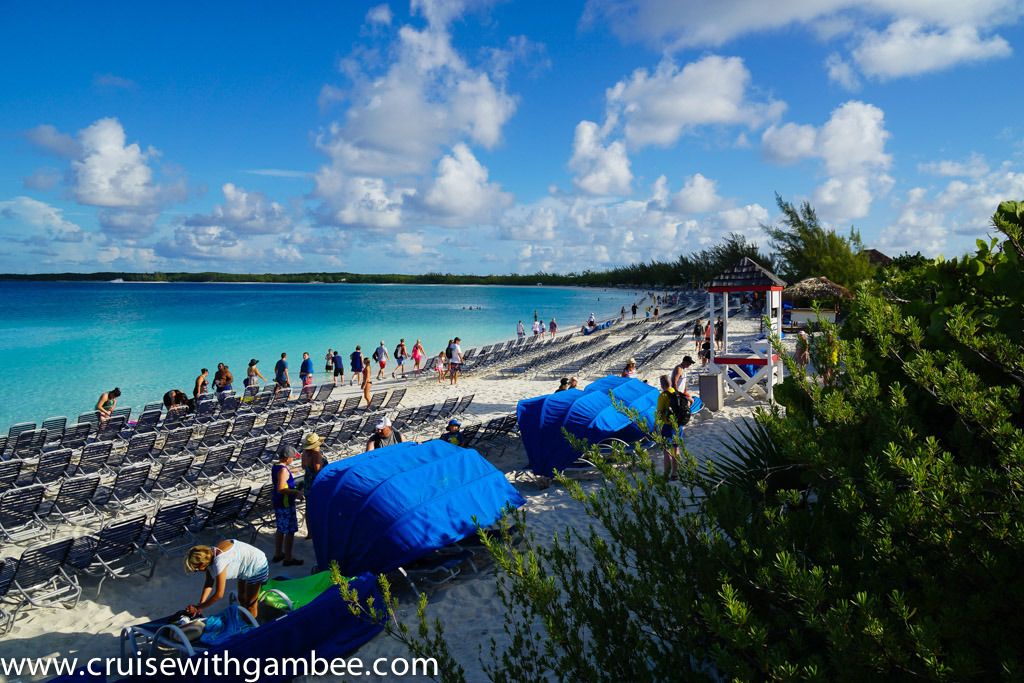 AMAZING!!!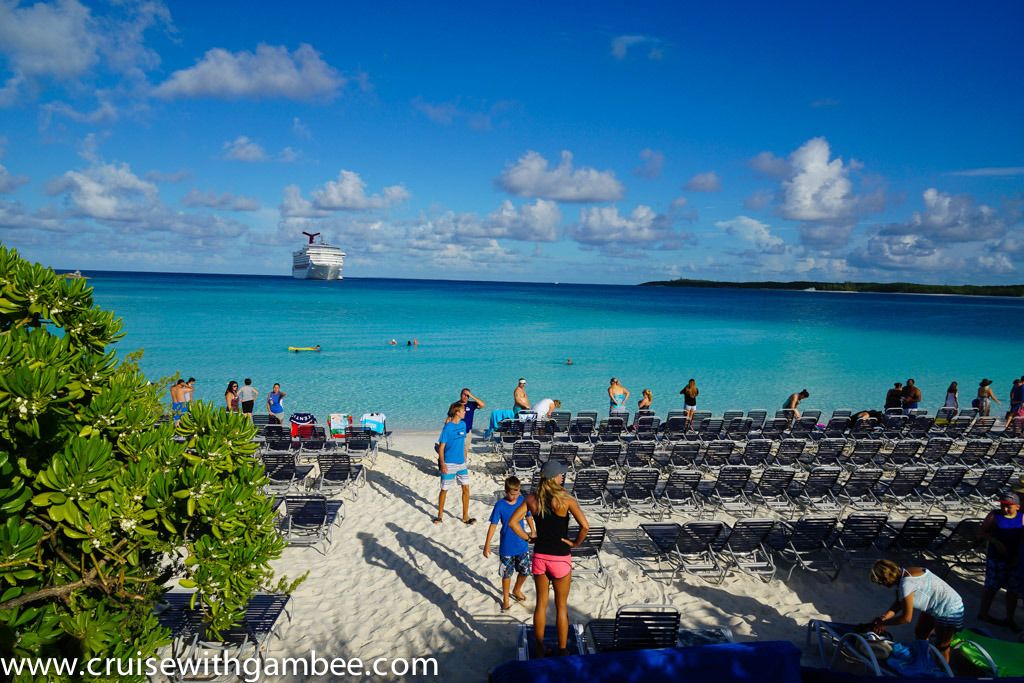 The water toys rental hut.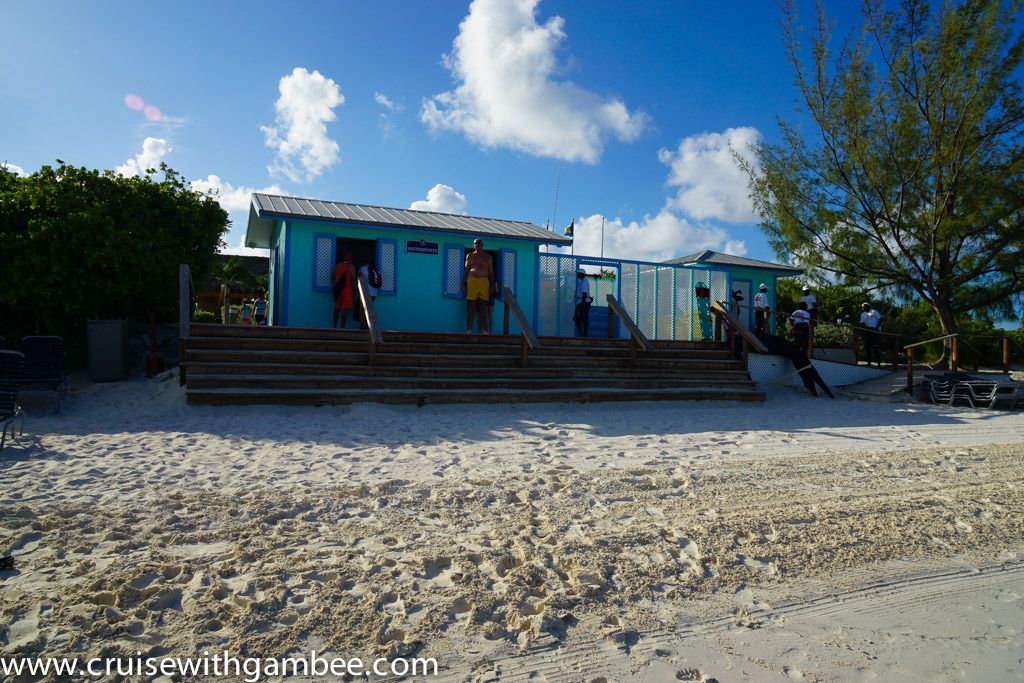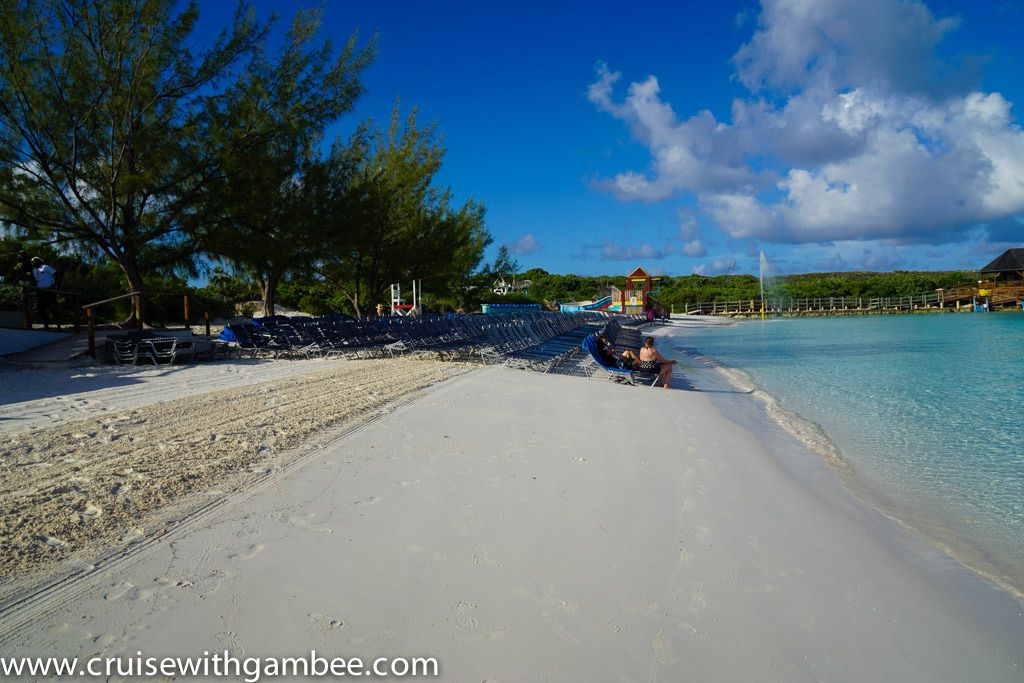 We decided to head to our left, we figured it might be less crowded later on.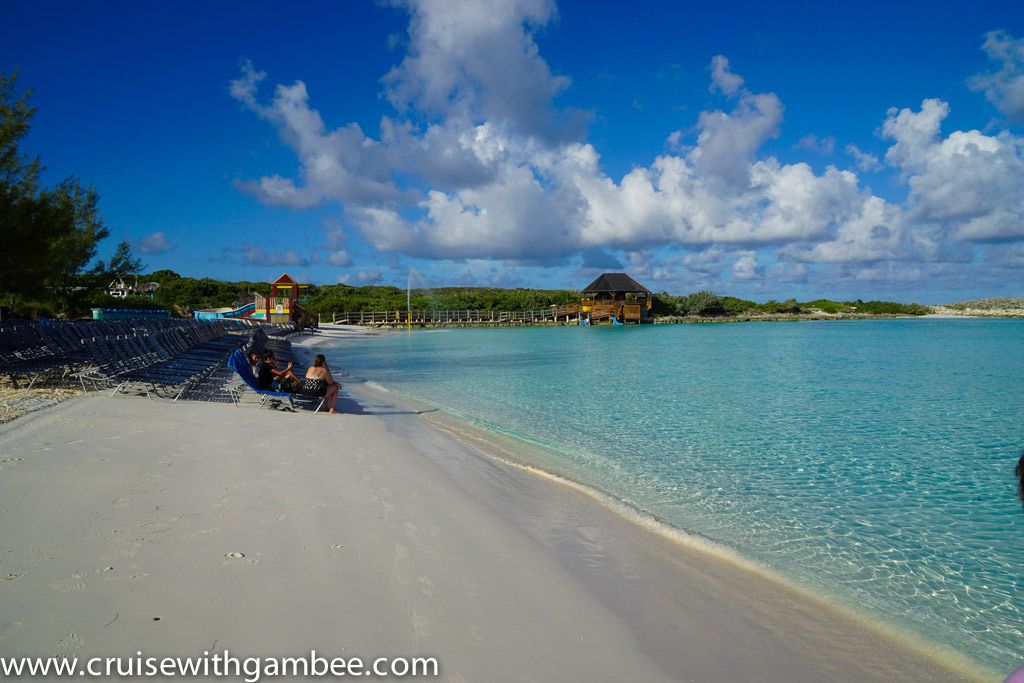 So they have different cabanas for rent there, and the Mac Daddy of them all is this one. I think it rents for $1,500 for the day? It includes a chef, butler, and lifeguard. I think all drinks are included, but I could be wrong. There is a water slide, a Jacuzzi and bar area. This is the place you want to be!
Well, that is if either if you have a lot of money, or a large family to share the costs with
The classic pictures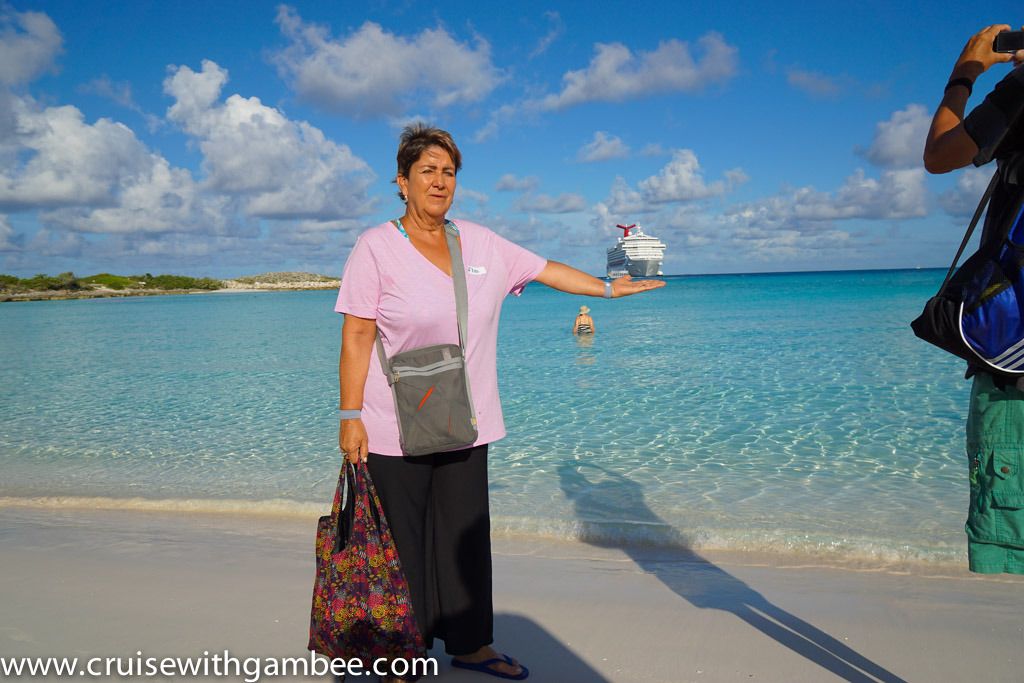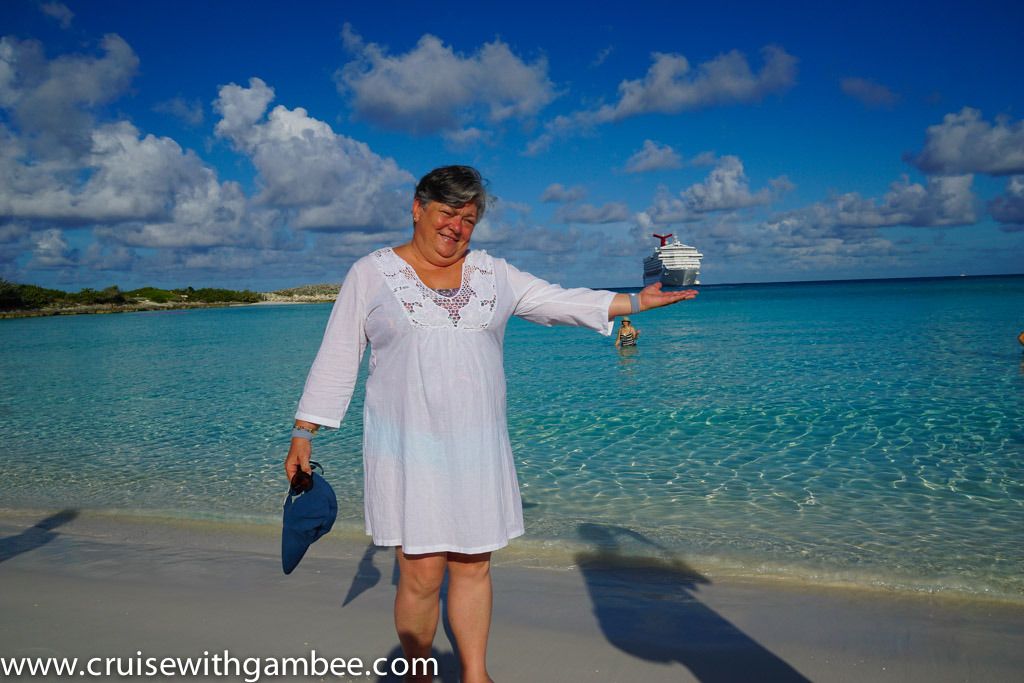 And now you're asking, did Gambee get a Cabana?
Nope, we didn't need one. We brought two umbrellas!
OMG and the battle to get those umbrellas on board. My mom kept fighting me, telling me that it was too much to carry
. I kept telling her, we will just give it to the bag carrier, and then unload them in the island. No big deal.
Long story short, they all used them much more than I did. Actually, I think I used them for a total of a full 10 minutes. But the thing is that I like having a space that I can call mine. The umbrellas give you that space. I usually bring them to the beach, even on a cloudy day.
At one point a couple walked by and asked me if those loungers were taken… Are you kidding me? No, they are free. Someone just came and brought an umbrella for other people to use
All that said. The umbrellas were a blessing.
My family among the first in the water.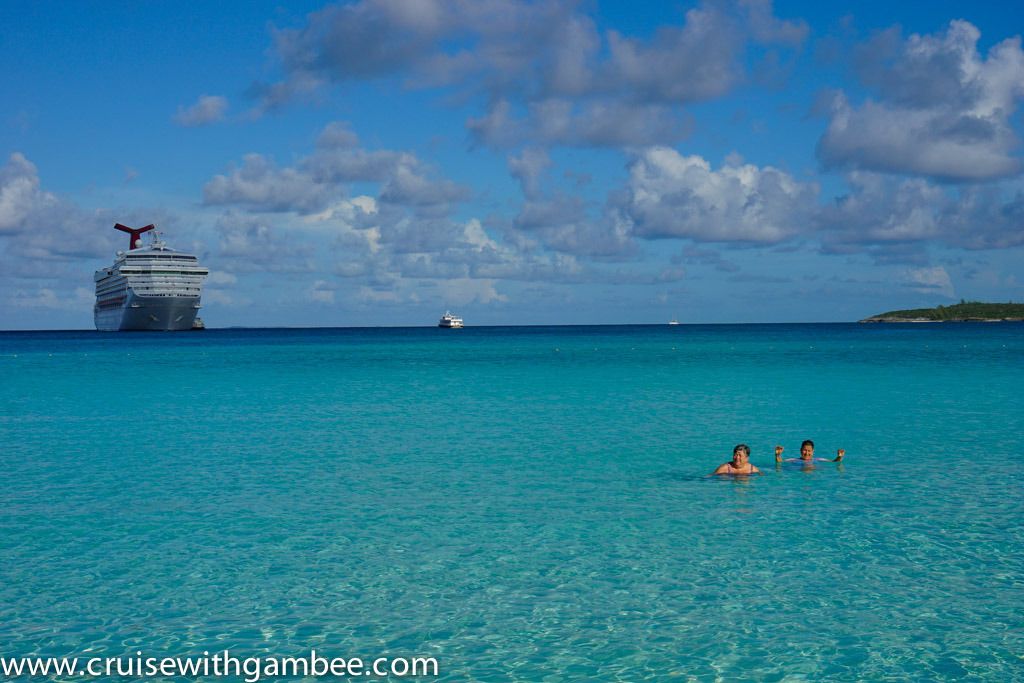 Mommy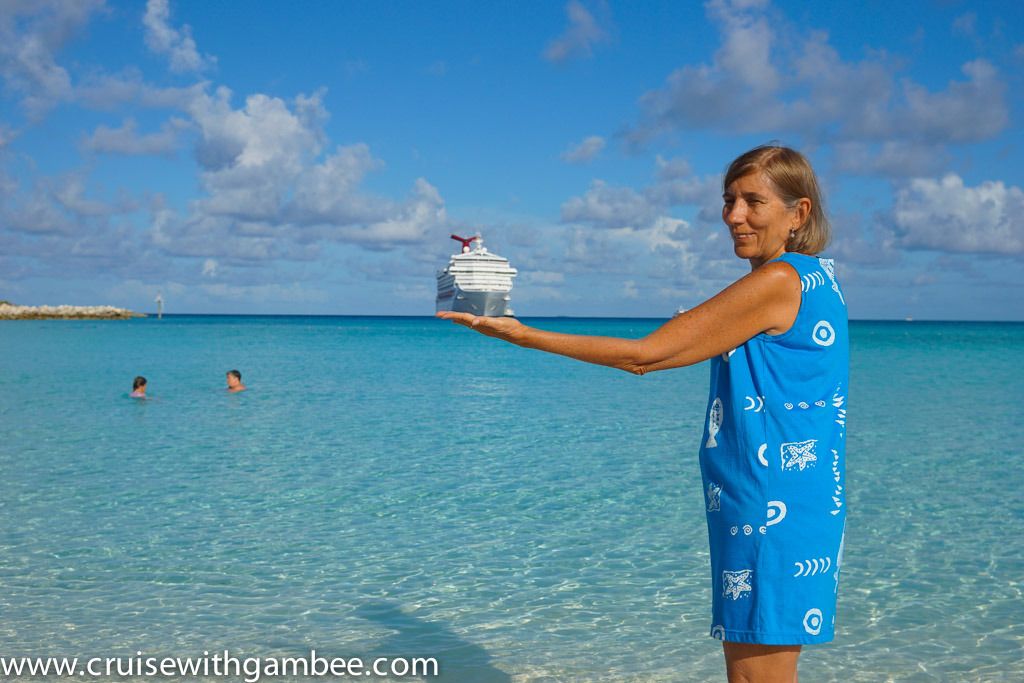 And my uncle struggling to get the ship in his hands.
The beach started filling up.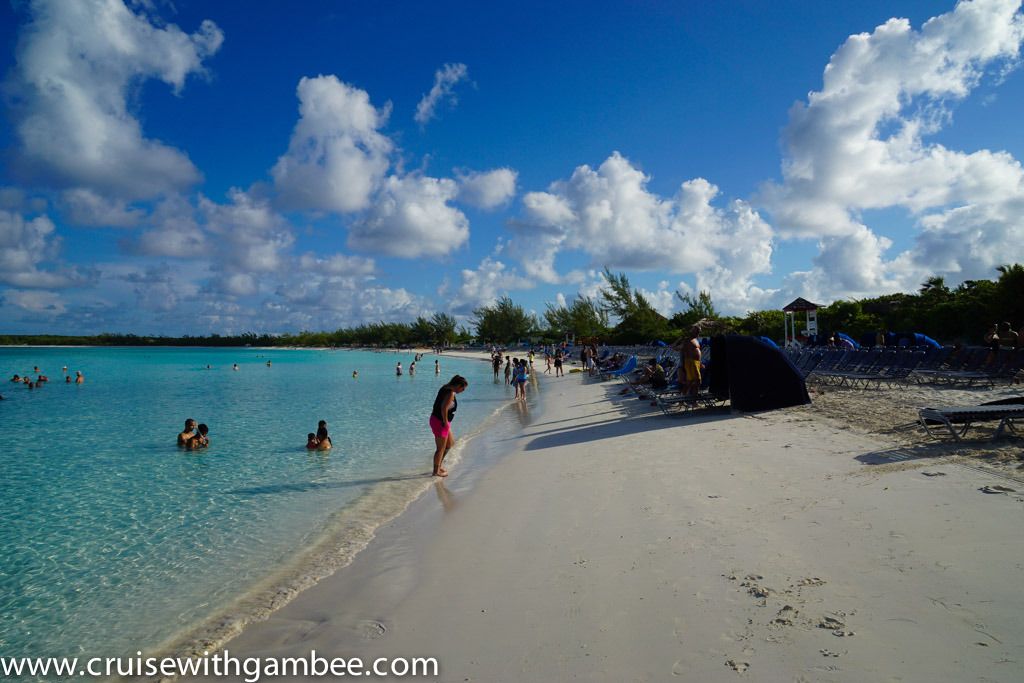 So why Half Moon Cay? Well, let see. It is actually very similar to Castaway Cay, yet castaway has many other benefits that HMC does not. But HMC has one thing that Cast doe not. OMG that sand is absolutely amazing, it is pure powder. I am not kidding you, I am an ocean boy, and I think until this day that is the purest sand I have come across.
And as much as I enjoy the Serenity of Castaway, I really did enjoy the people on HMC. Plus come one, just look at that ship right there in front of you! Can you beat that?
And the shades of the ocean….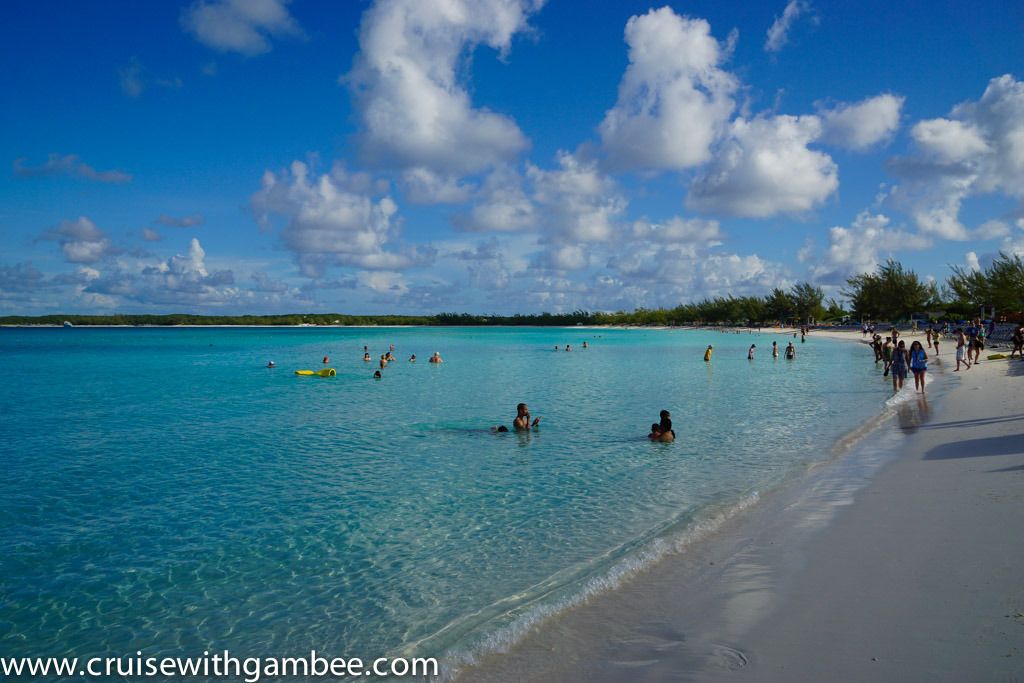 The cabana was booked by a fairly large family, that seemed to be having a blast!!!!
Nevertheless, Gambee and family had their own oasis!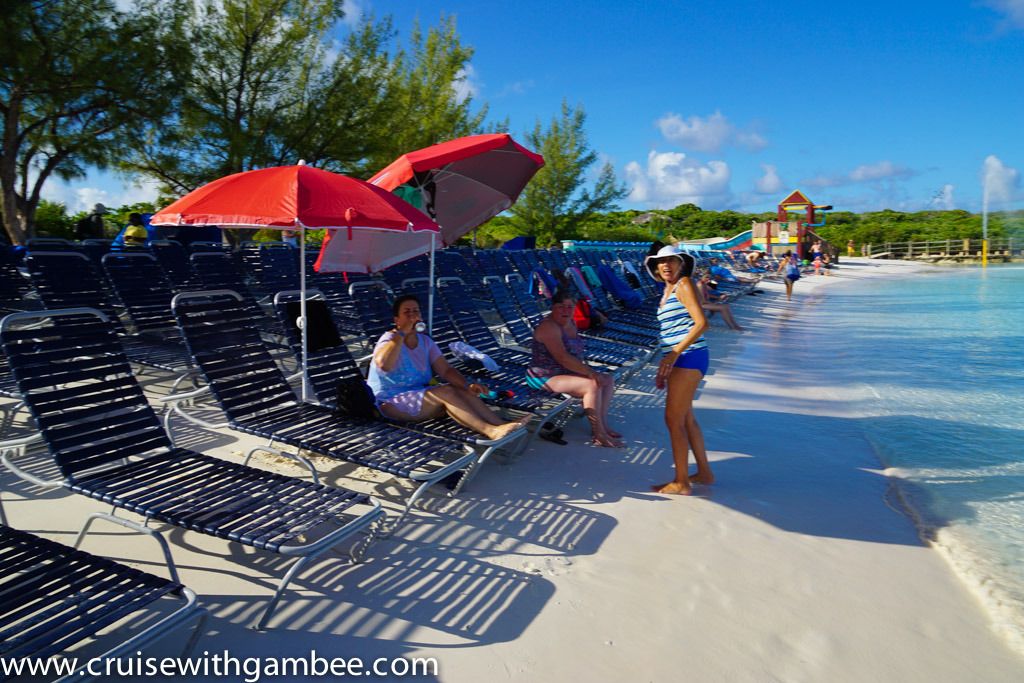 As you know, I am very impatient. So I asked uncle if he wanted to head out with me on a walk. Of course, he agreed.
He was wearing mom's hat
, LoL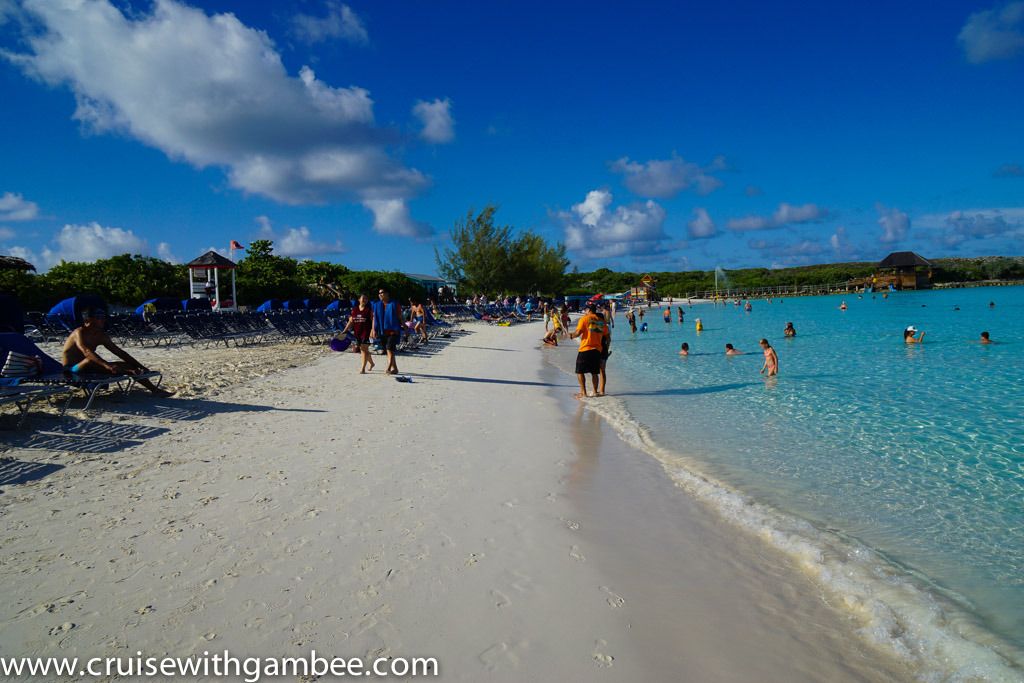 The I wish I could stay here forever bar.
The sand around the shores is nice and packed. Making really easy to walk barefoot around the beach. Unlike Grand Turk.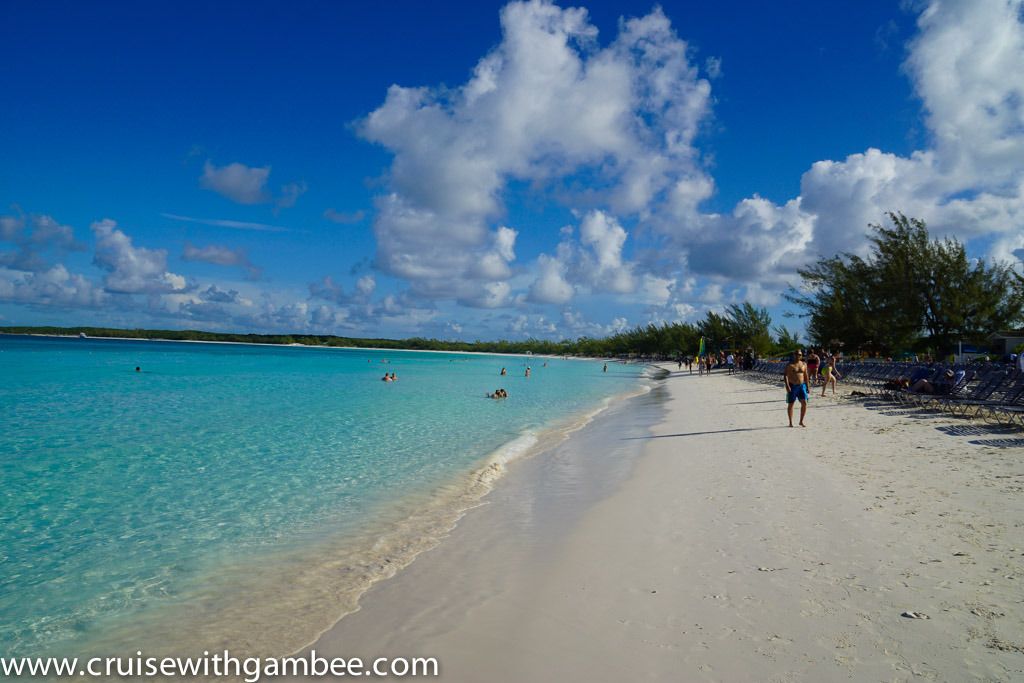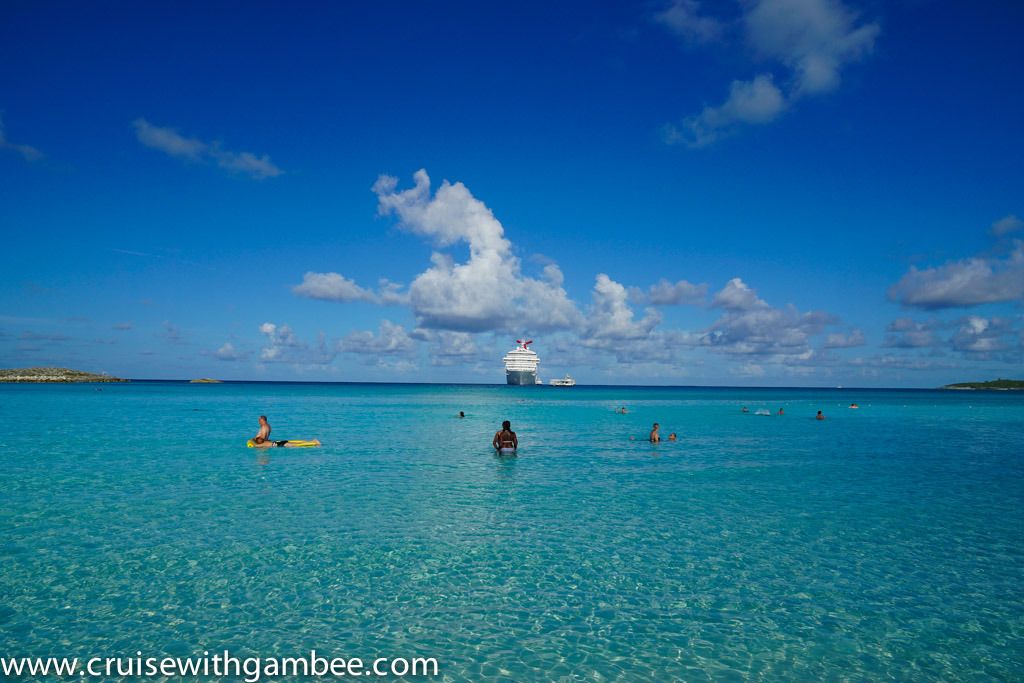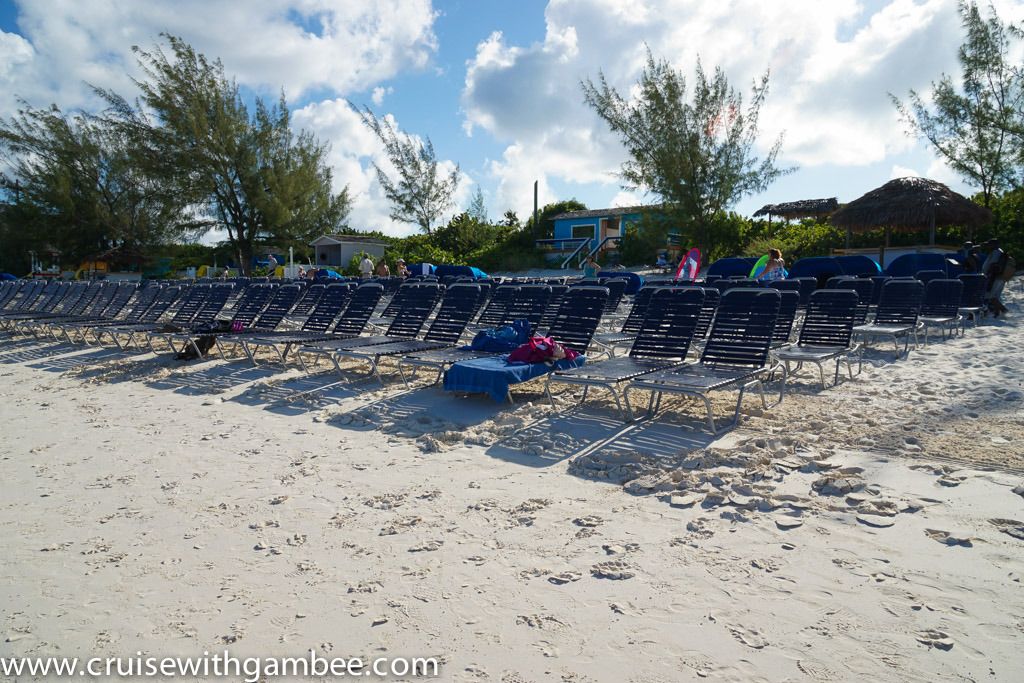 Here are the small cabanas, I think they are $250, but I am not sure.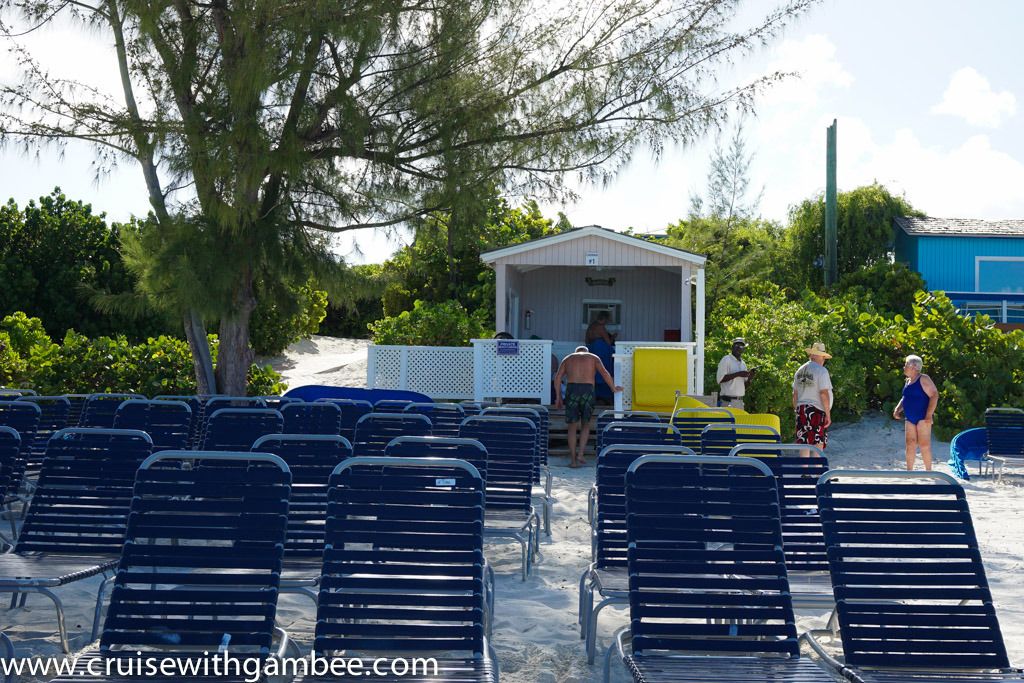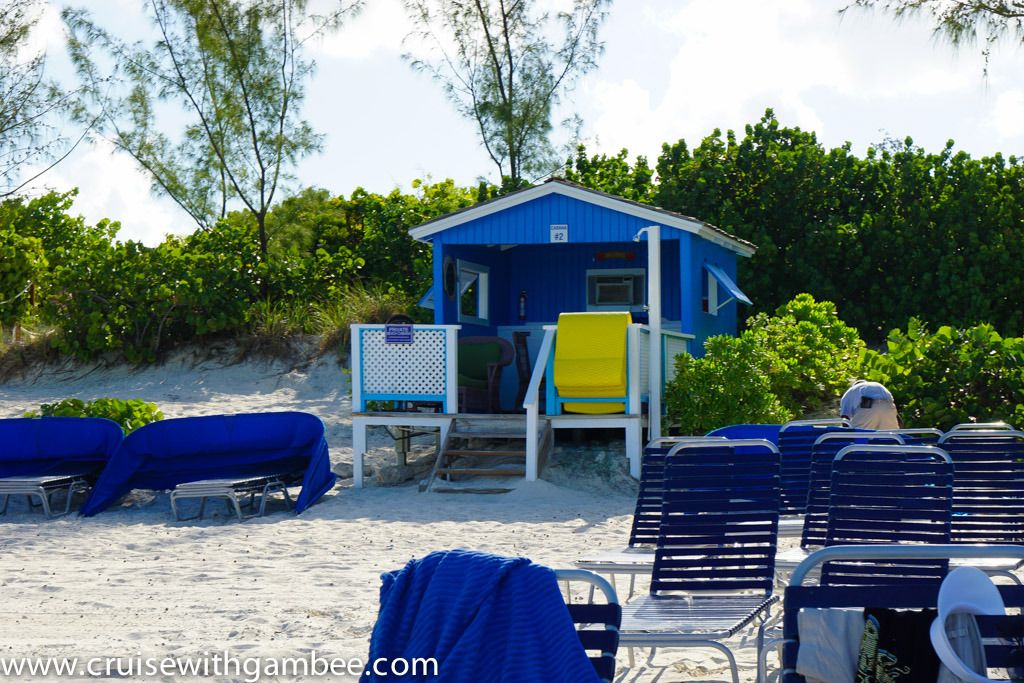 Notice that they come with A/C and a fan. While it is quite obvious that the ac can not work fully with an open setup. I have still heard that it is considerably cooler in there.

And here are the large cabanas, they have inside and outside showers. Also a Jacuzzi, kitchen, and more. $500? Can't remember.
Those are really nice, I gave it thought of renting one of them. But I just could not justify it in my current situation.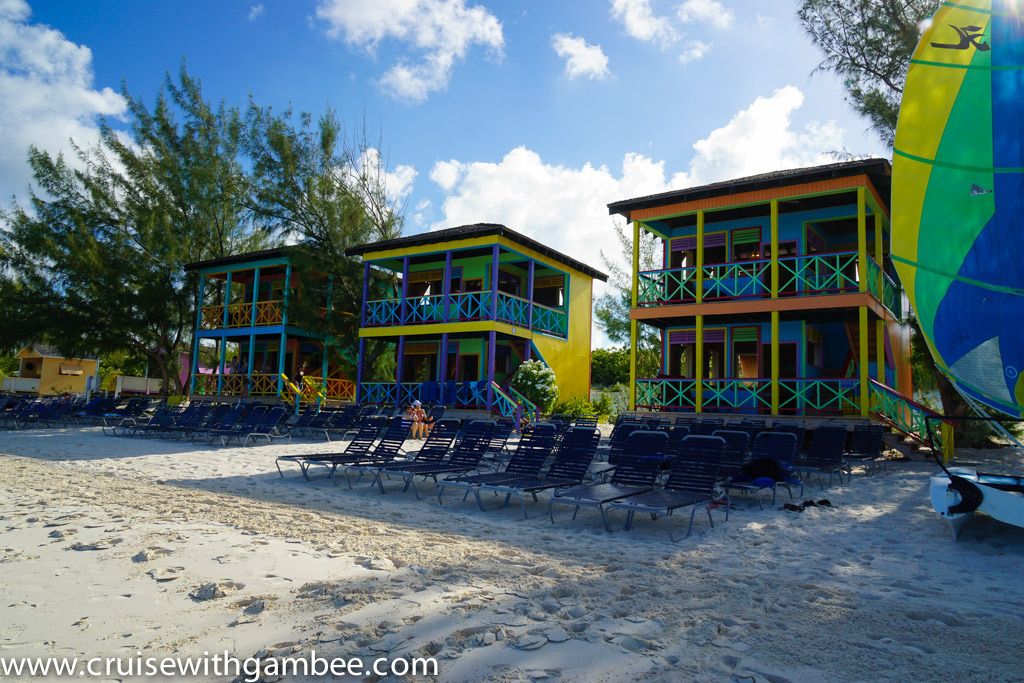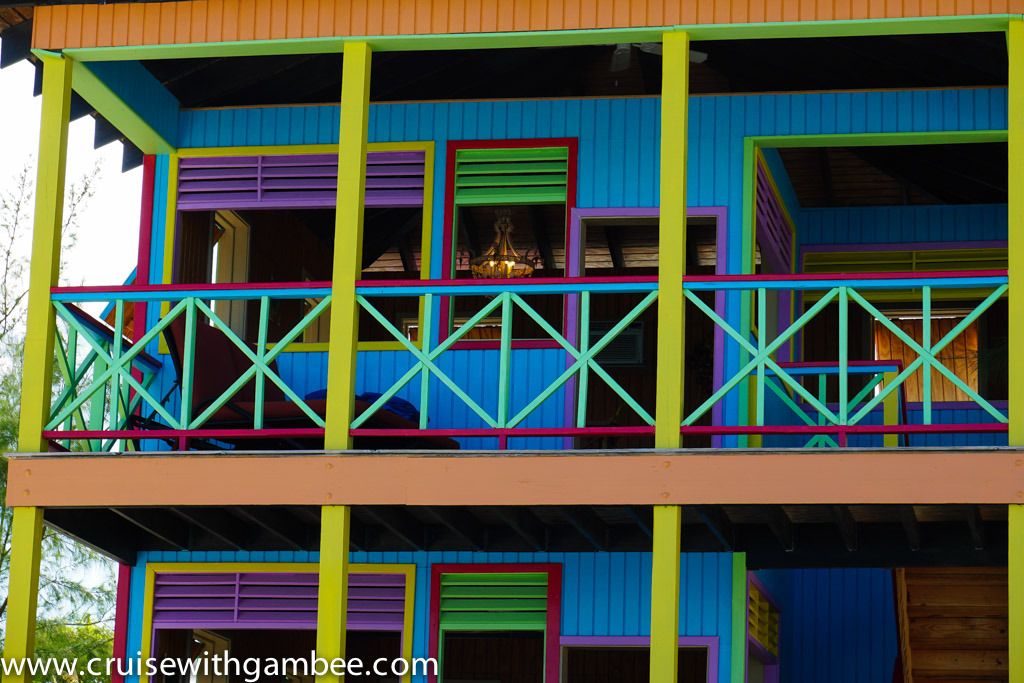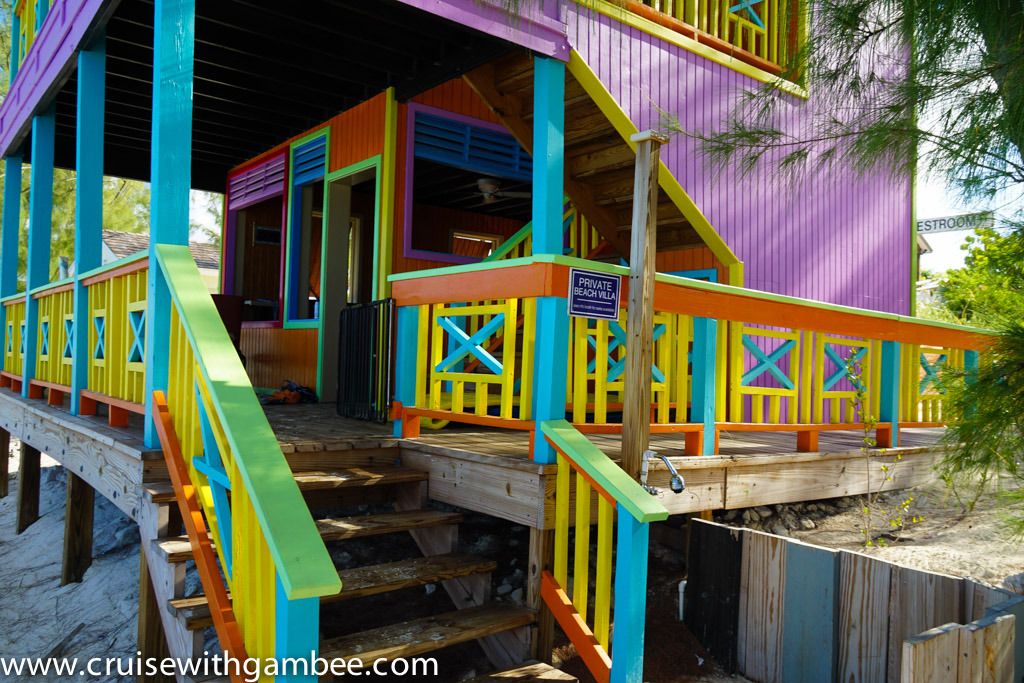 A few water toys for rent.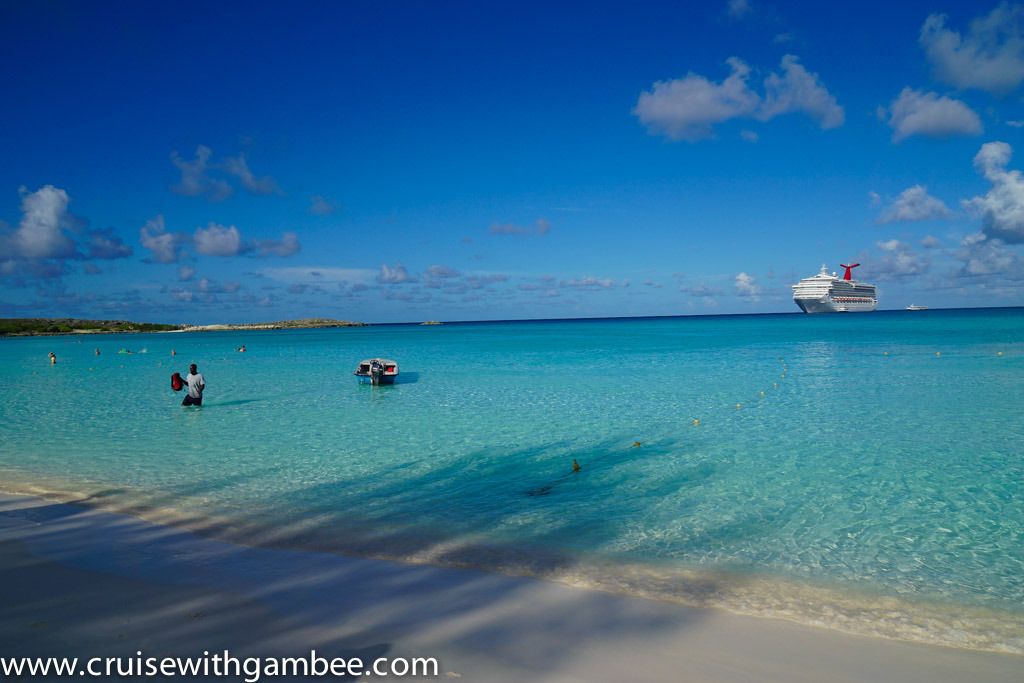 Some more cabanas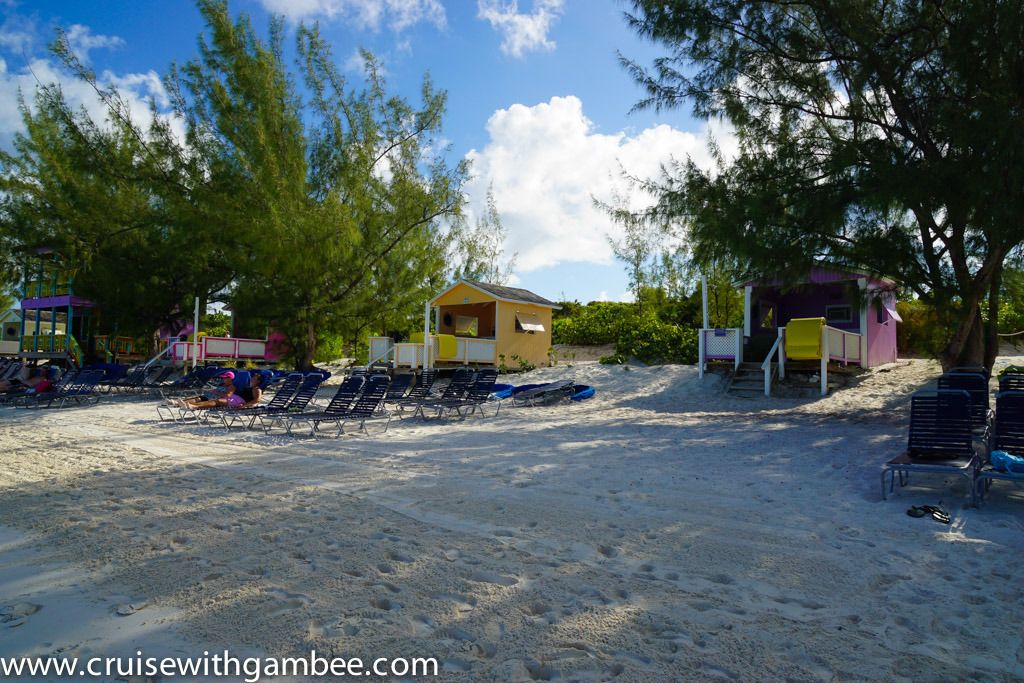 And a gorgeous beach!

If you rent a cabana, these come with it. You can rent them otherwise.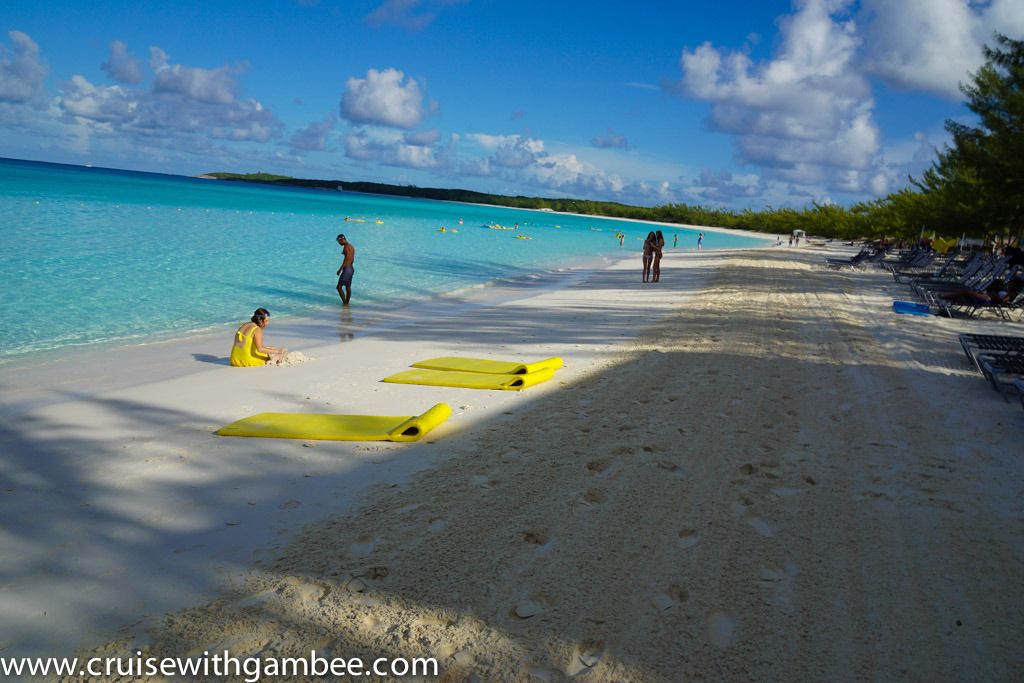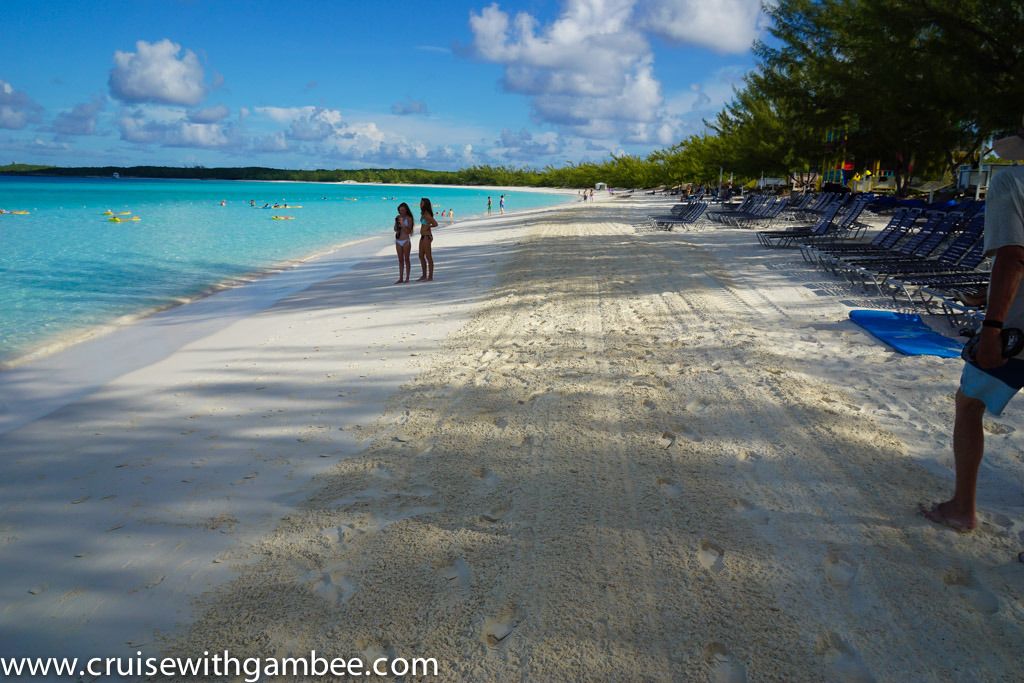 I think those hammocks were free.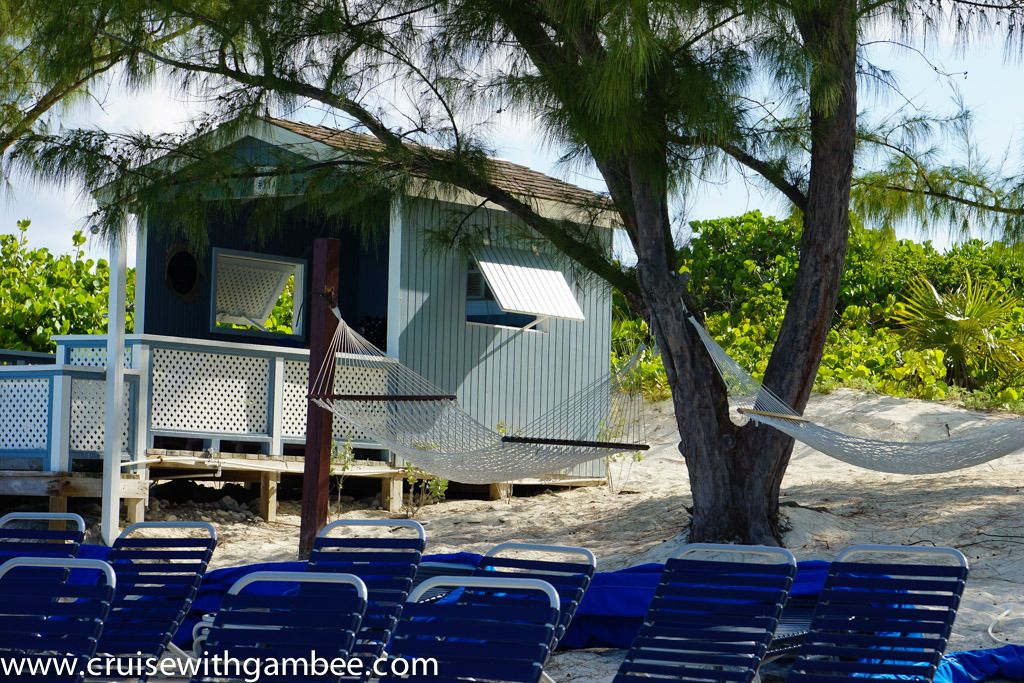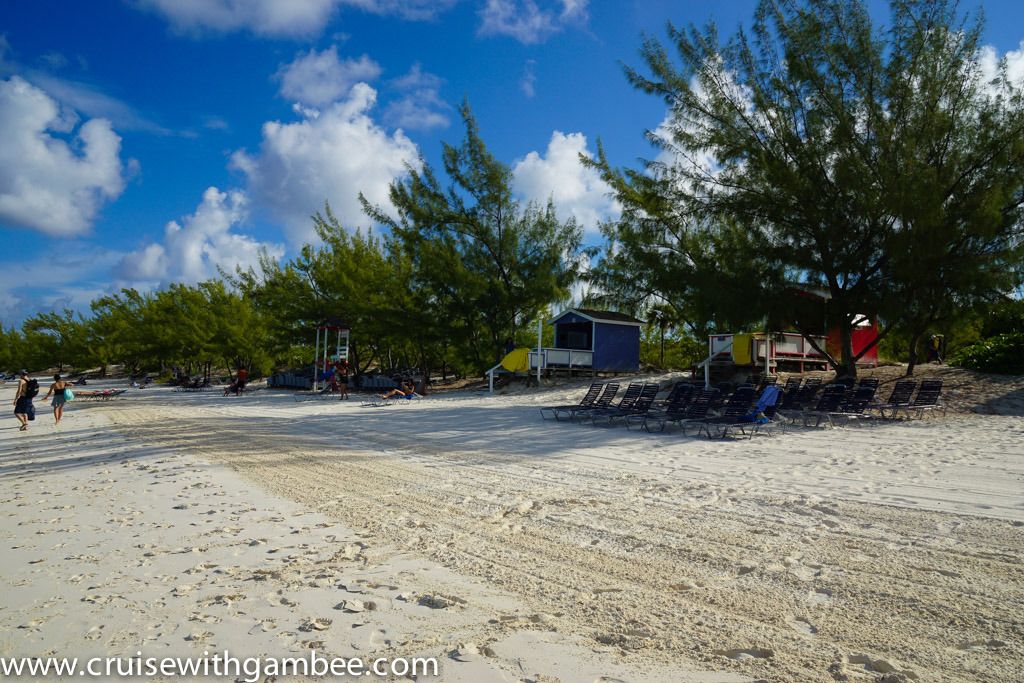 There was a yacht at the other side of the bay, it later left. I wonder if they have to pay to stay there. Isn't this island privately owned?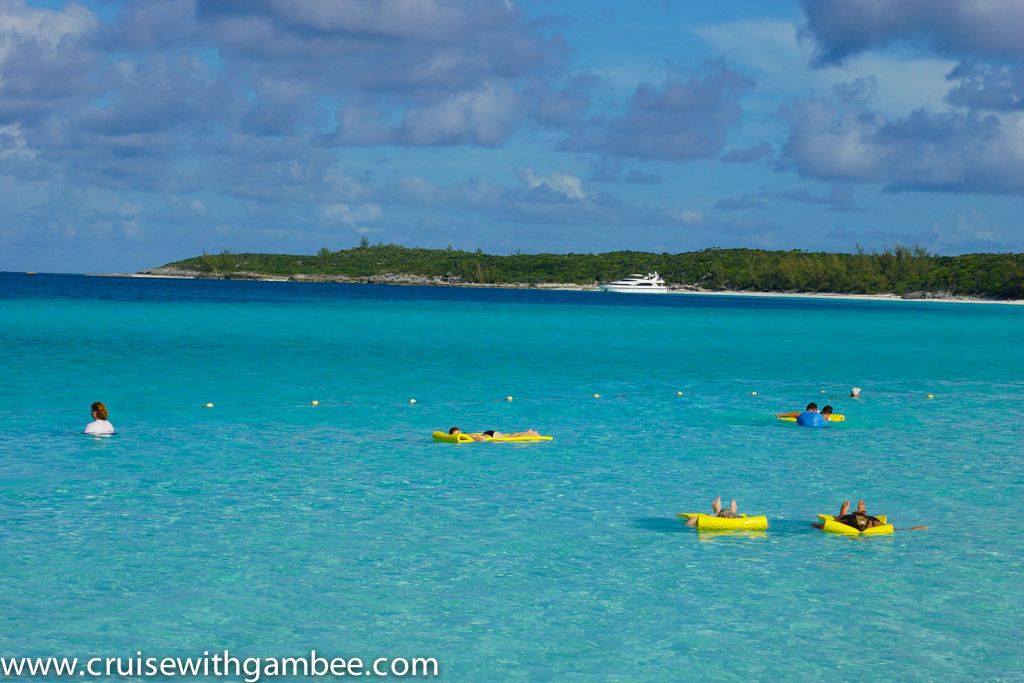 We walked pretty far out.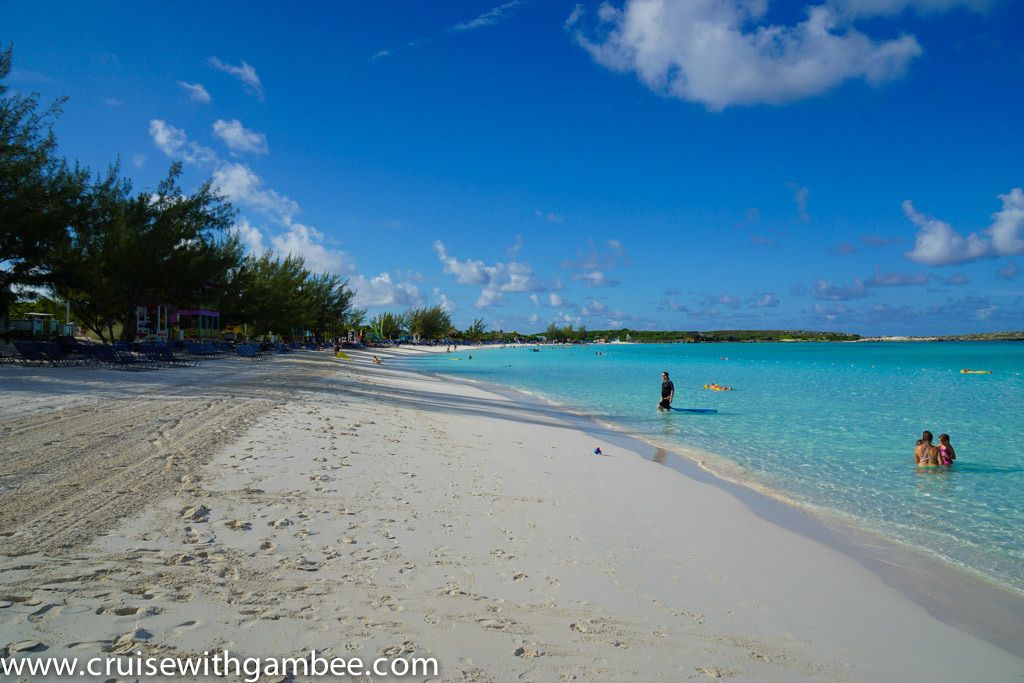 The water temperature was lovely.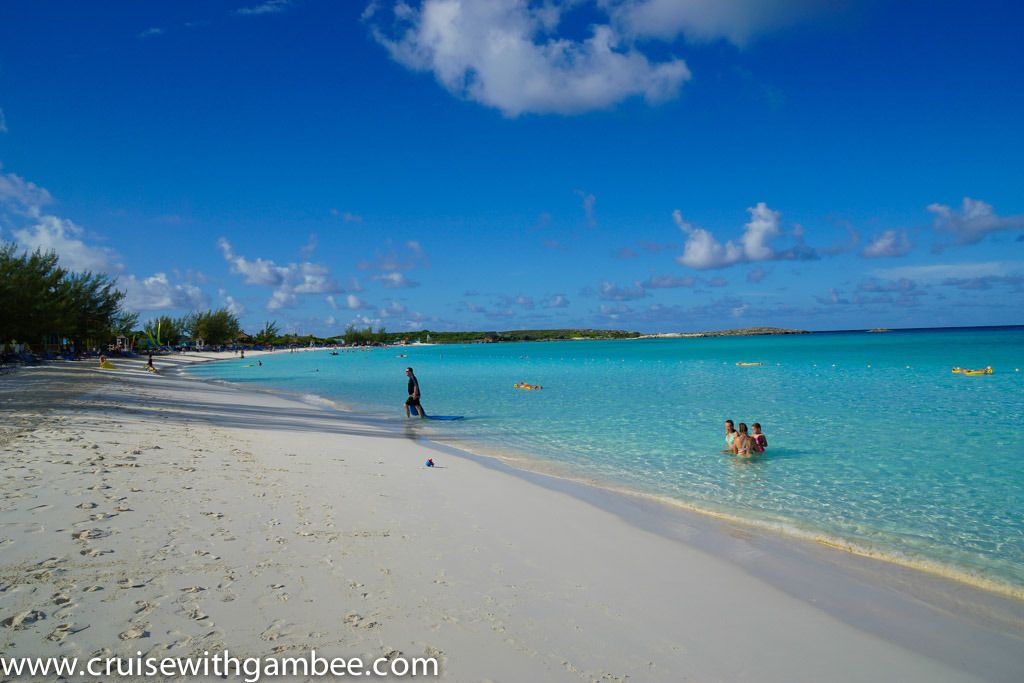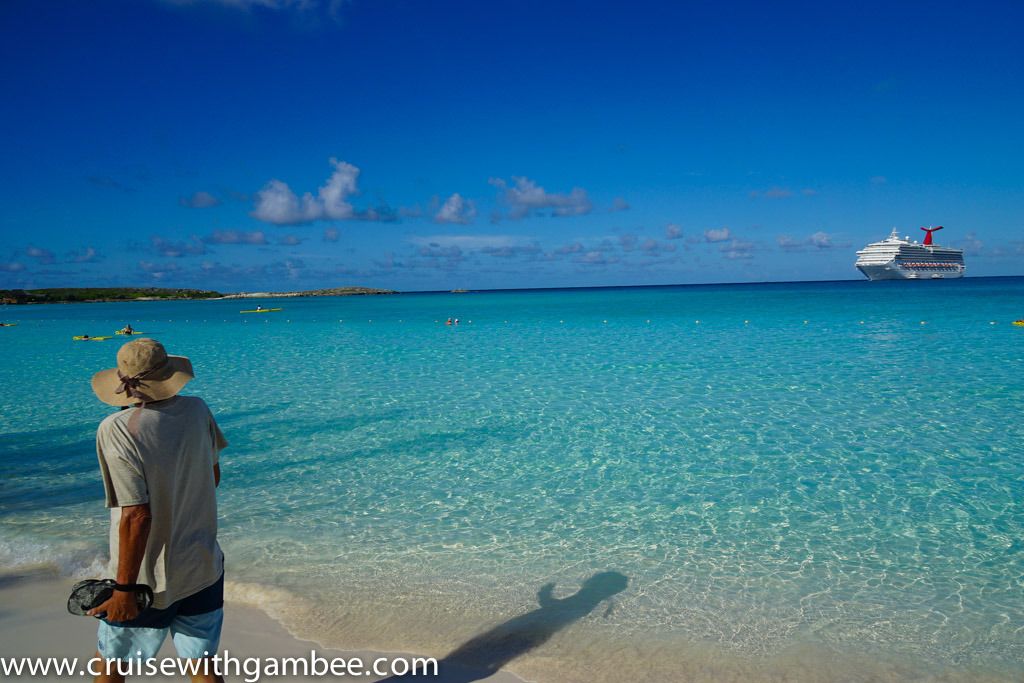 Not related to HMC, but I still felt like sharing it. I might have mentioned this before in another review, not sure. Anyway, I have nicknamed our house "Motel Nana". Nana is my mom's nickname, and there is a constant stream of people staying here during the year
. I was actually just talking to her, and she told me that there was a couple coming to "Motel Nana" today. My uncle and aunts left yesterday
. Does anyone want to book a room in Motel Nana? It comes with limo service, aka an 2007 Nissan Altima. Muahhahahahaha
. She is going to kill me, she hates when I called our home Motel Nana. But I kid you not, I think in the summer months there is almost always someone here
.
Anyway, we keep on walking and we arrived to the pirate ship.
It is just a bar inside. Carnival also uses this area as the stage for most of the Daily activities. I am not sure if Holland does it as well. Someone else might have to comment on that.
they were setting up.
Not a very intelligent move in the olden days
Kaboom, right in the butt.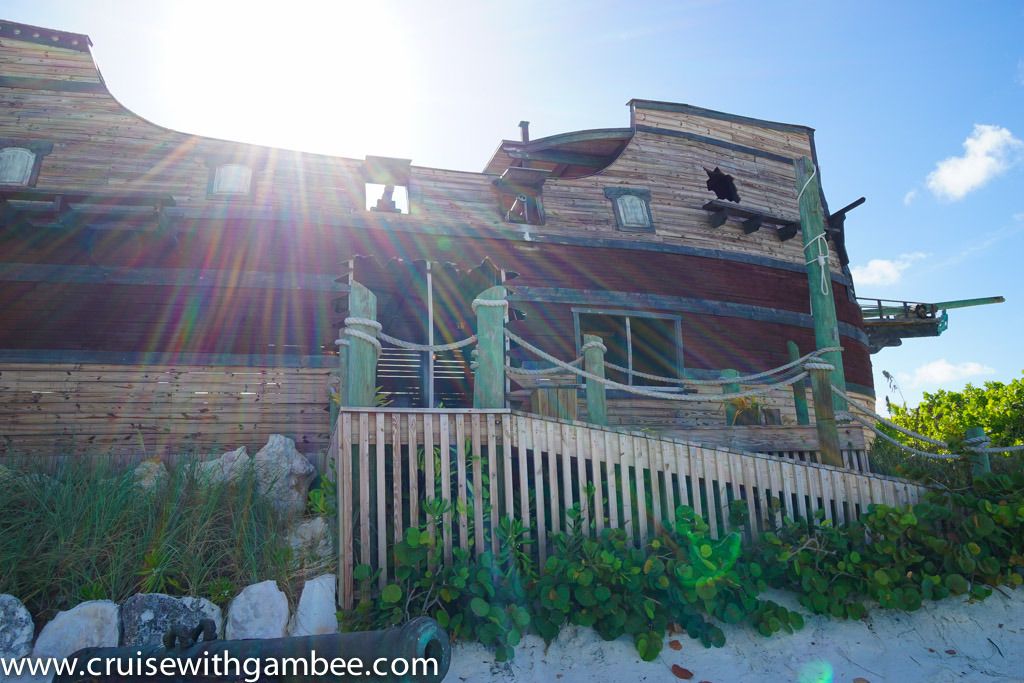 Then we actually went back to our umbrellas and past it. There is a little play area for children there.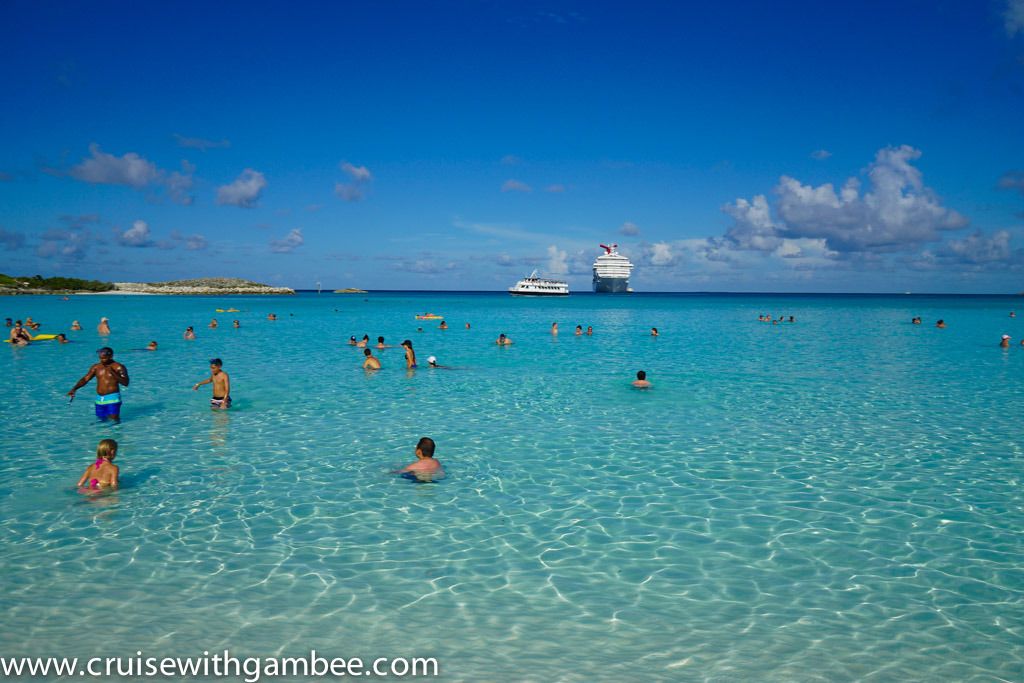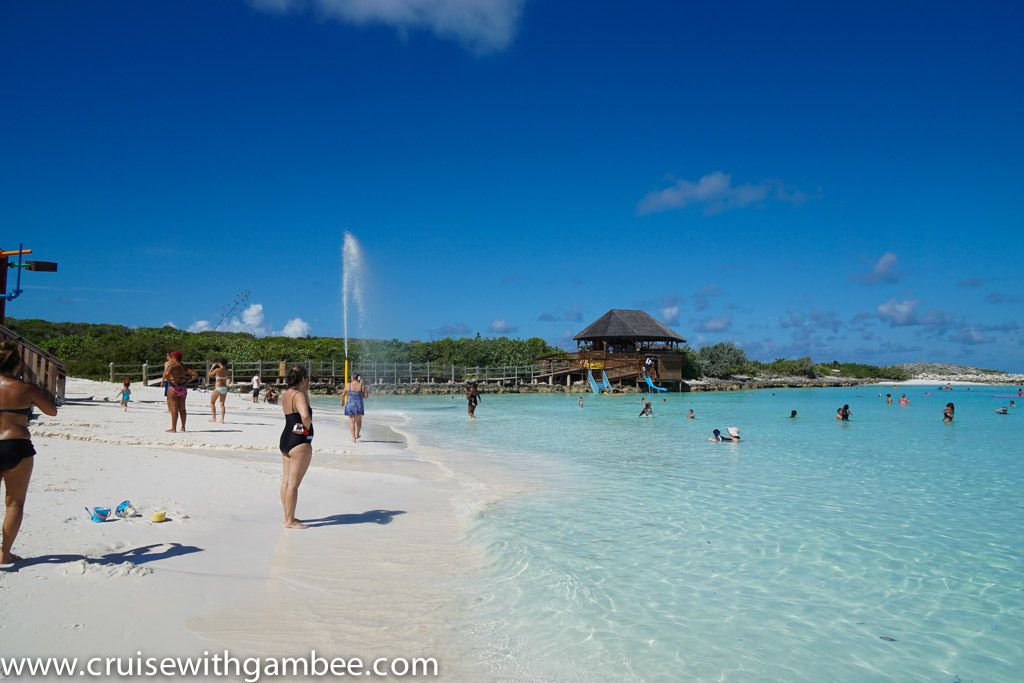 Two small water slides.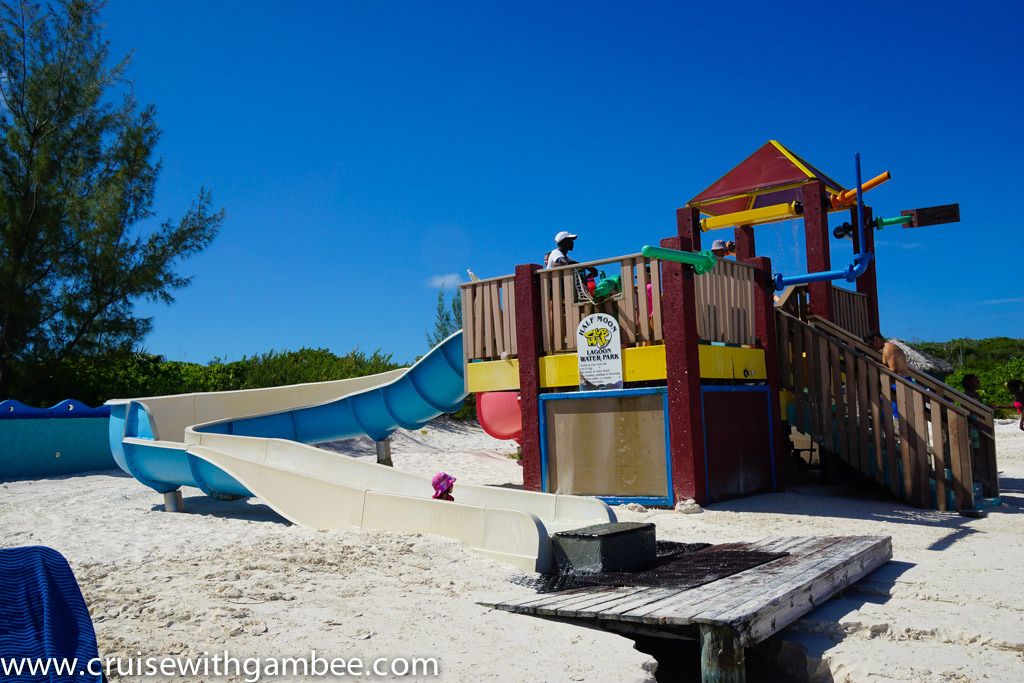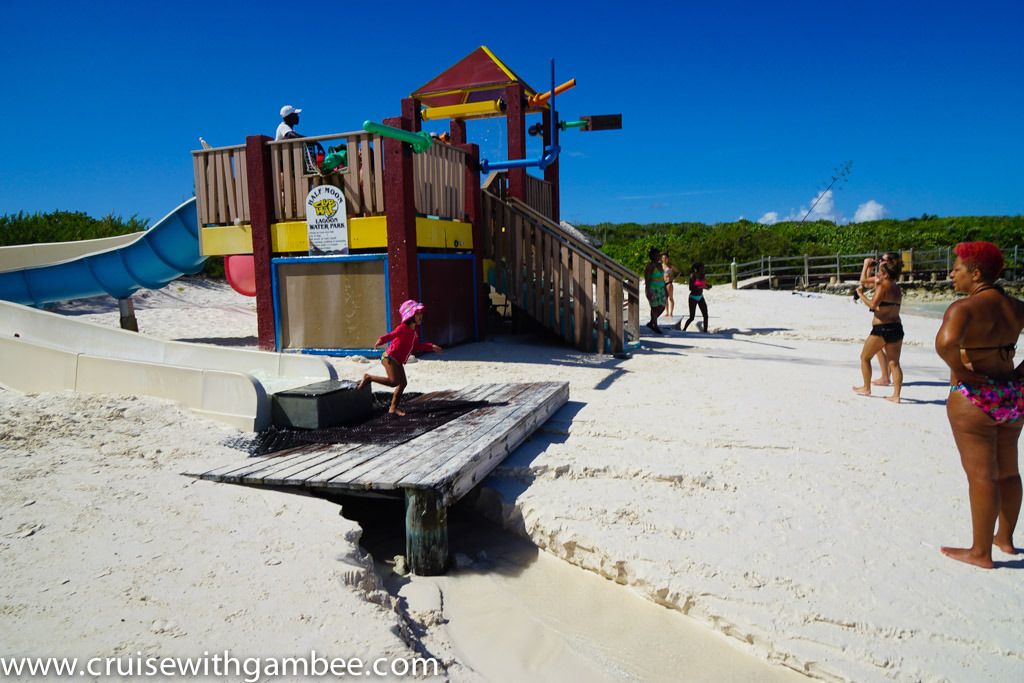 It is pretty cool, the water just runs down to the ocean.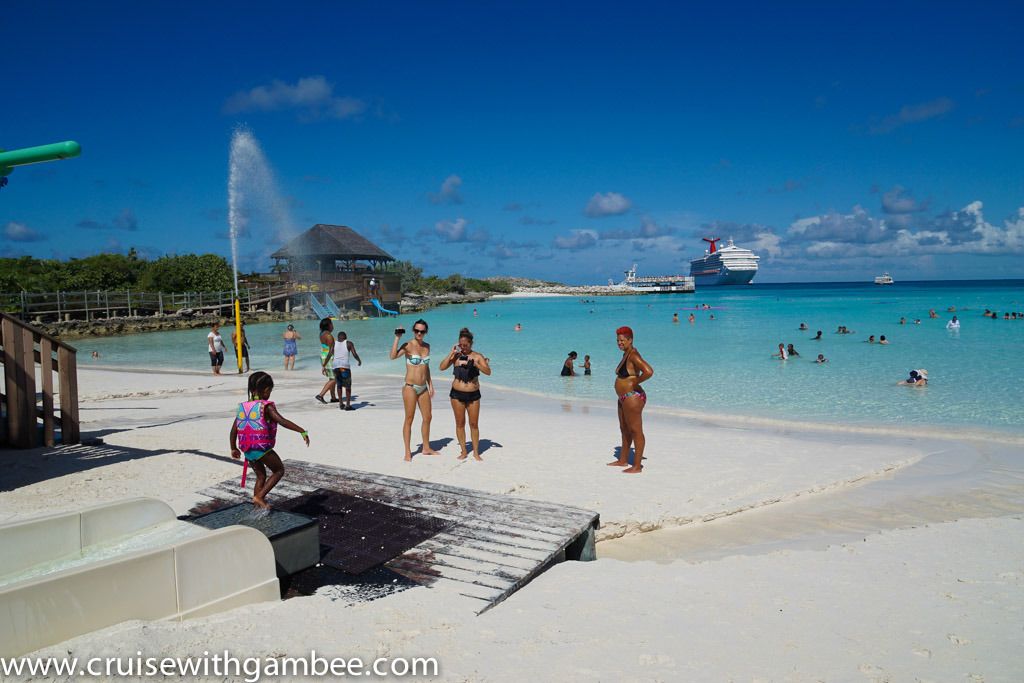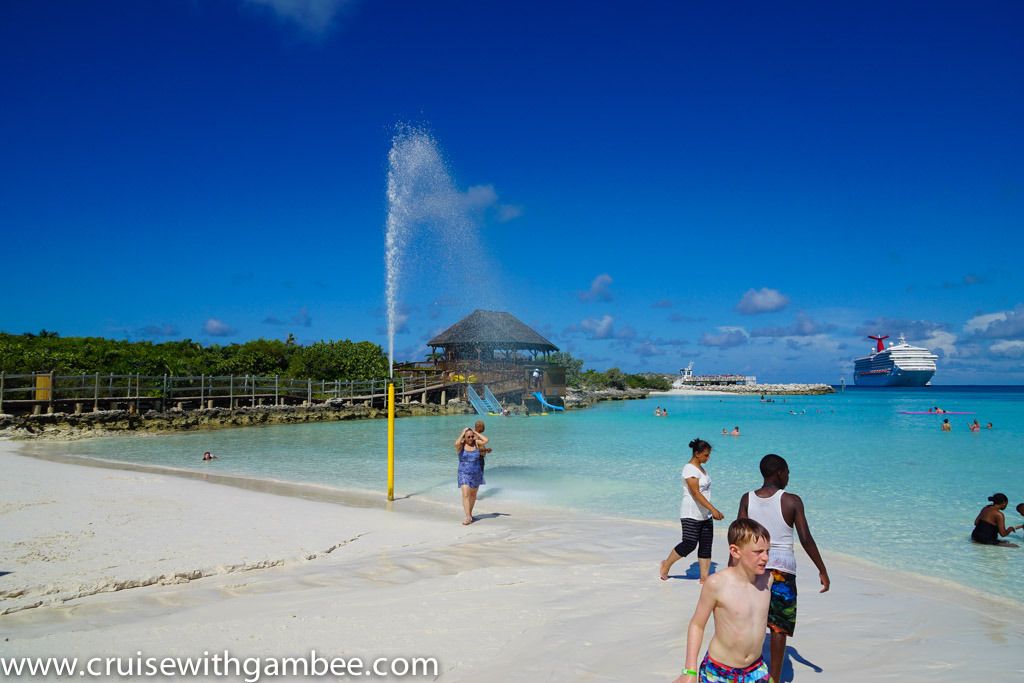 Ummm, be careful with the slides. I 2 saw people lose their top part of the bikini, it was quite funny
. Just be careful, and don't underestimate them.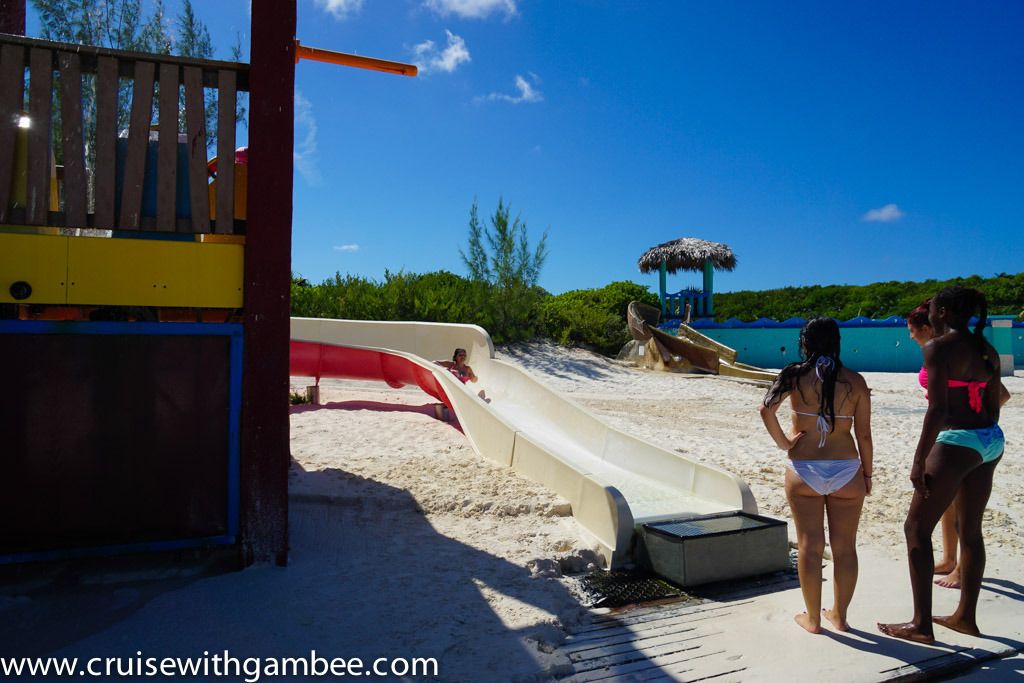 There is a baby slide at the far end.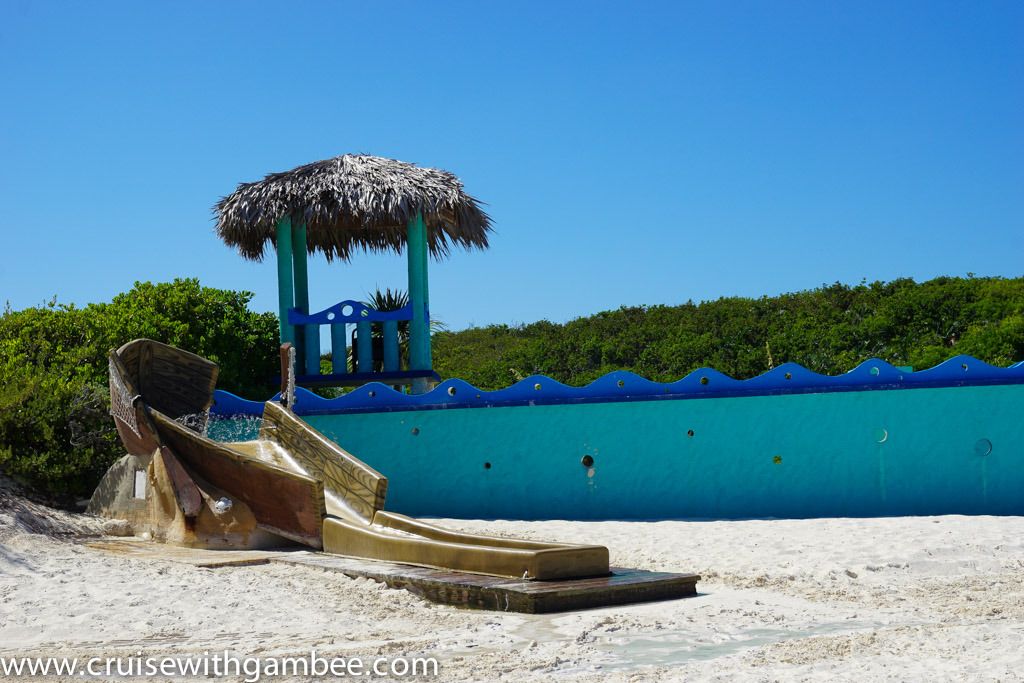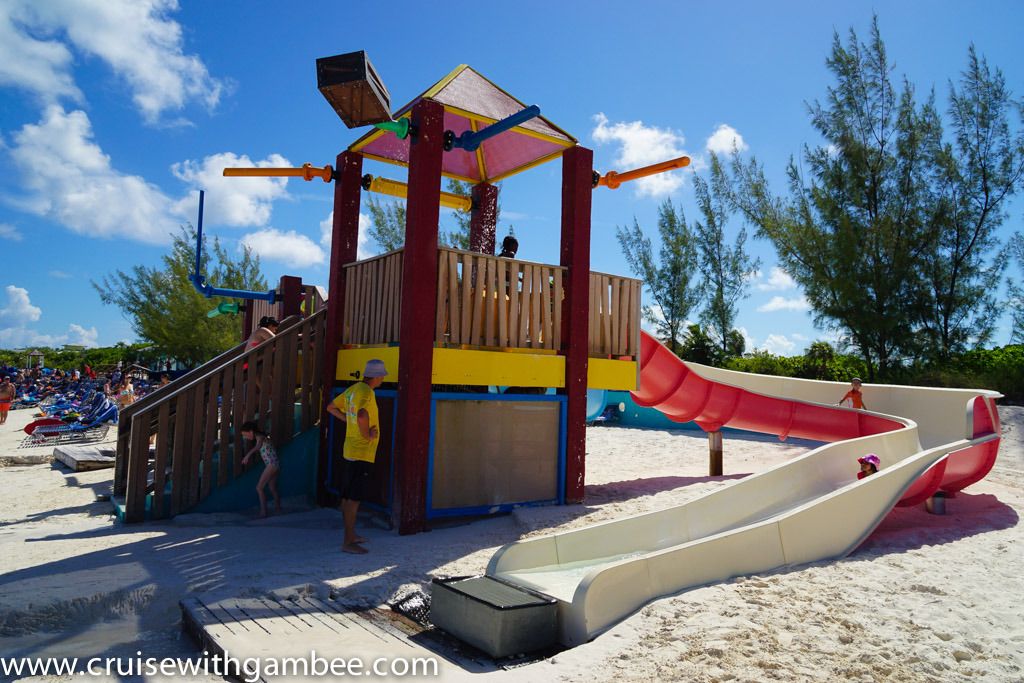 So, do you wonder how they keep that cabana private? After all it has a water slide that lands right in the ocean. That would be pretty awesome to try. Well, they have one life guard in the cabana itself that blows the whistle about 1 million times during that day. He blows the whistle each time someone starts walking towards the cabana. I can only imagine how pleasant it must be when you're starting to nap, and you have finally relaxed and closed eyes, and then that damn whistle goes off one more time
.
Here is one little trooper trying to head to the slide.

NO, YOU STAY RIGHT THERE!
And here he comes like what the hell? I want to go on the slide. You never get to find out why. He just blows his whistle and tells you to turn back.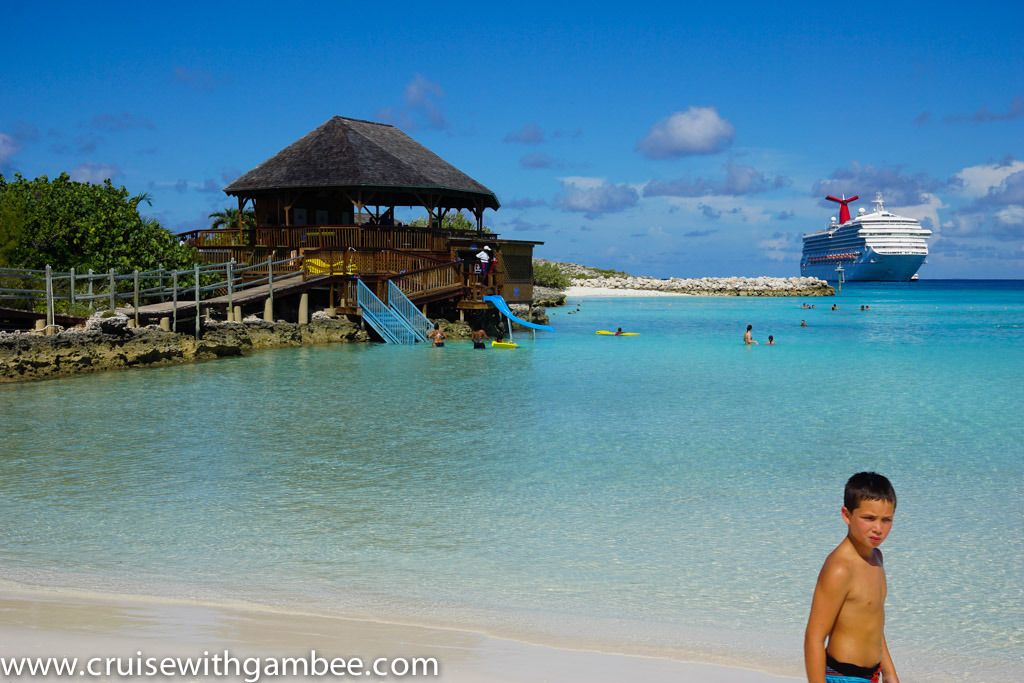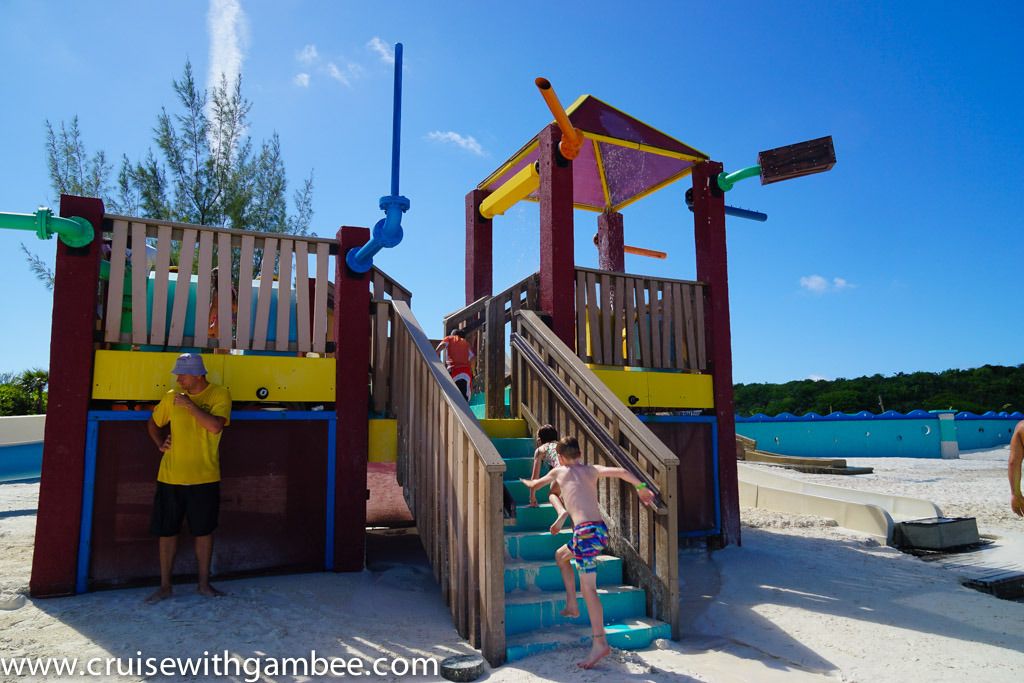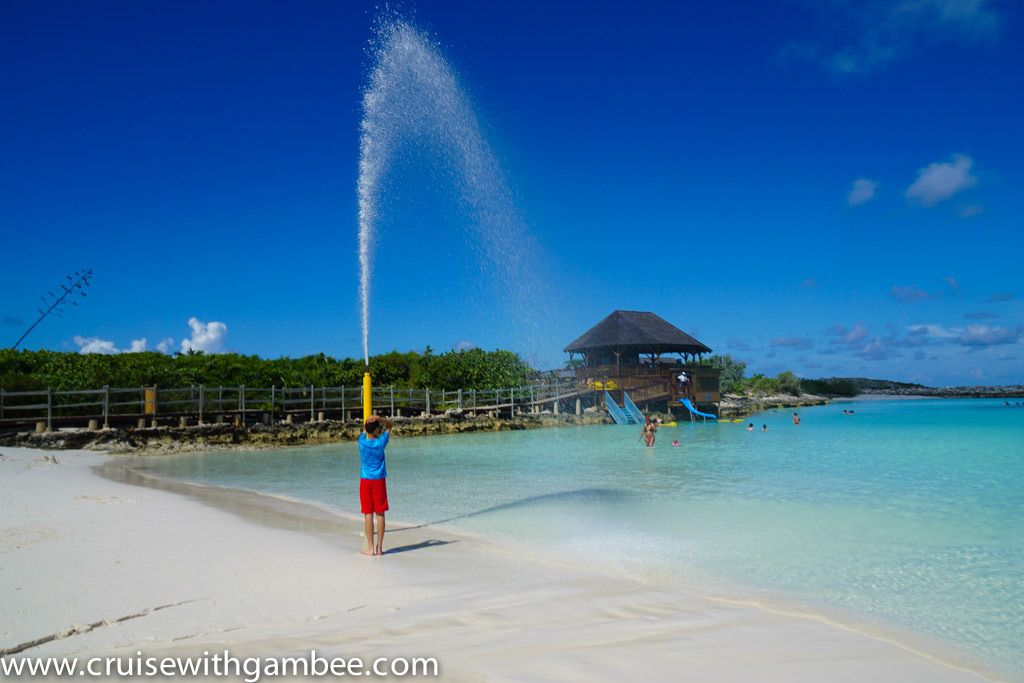 And here is uncle in the water slide.
There was a little girl there with her parents, and her face was priceless. Everyone started cracking up. I guess you had to be there to really appreciate his foolishness.
Here he is in line again.