Day Four, Grand Turk.
It was another marvelous day in the Caribbean! We had woken up to calm seas and a beautiful sunshine!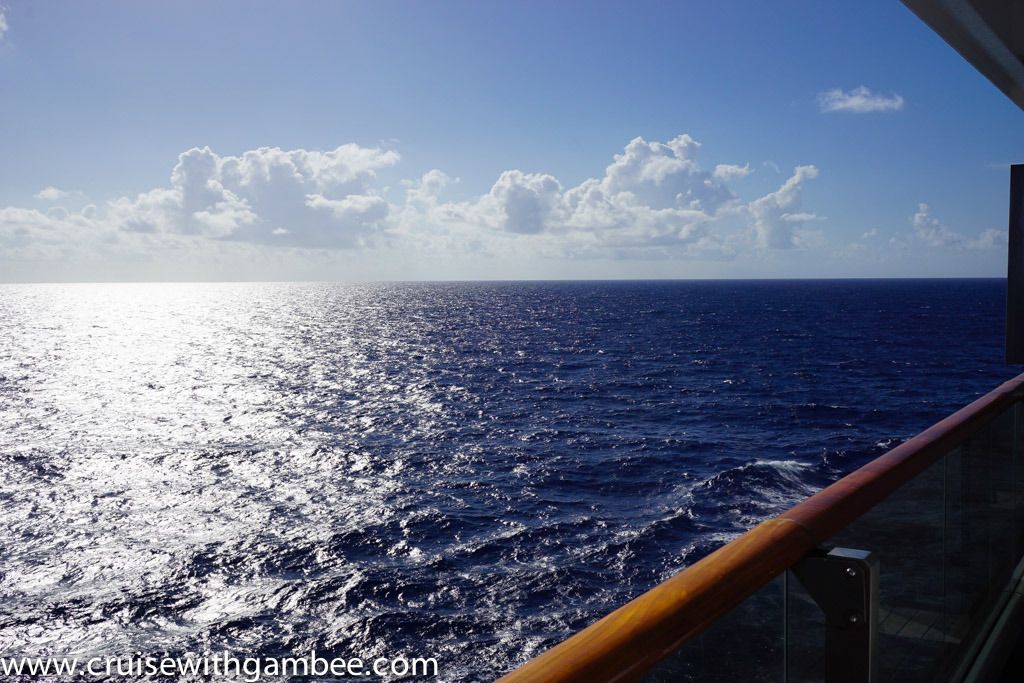 We were due to arrive in Grand Turk around 10am, the Carnival Victory was going full steam to make it in time. In the mean time we got ready to go get some breakfast. My uncle and I were ever so hungover, after a night of star gazing, talking and drinking.
A light breakfast was in order.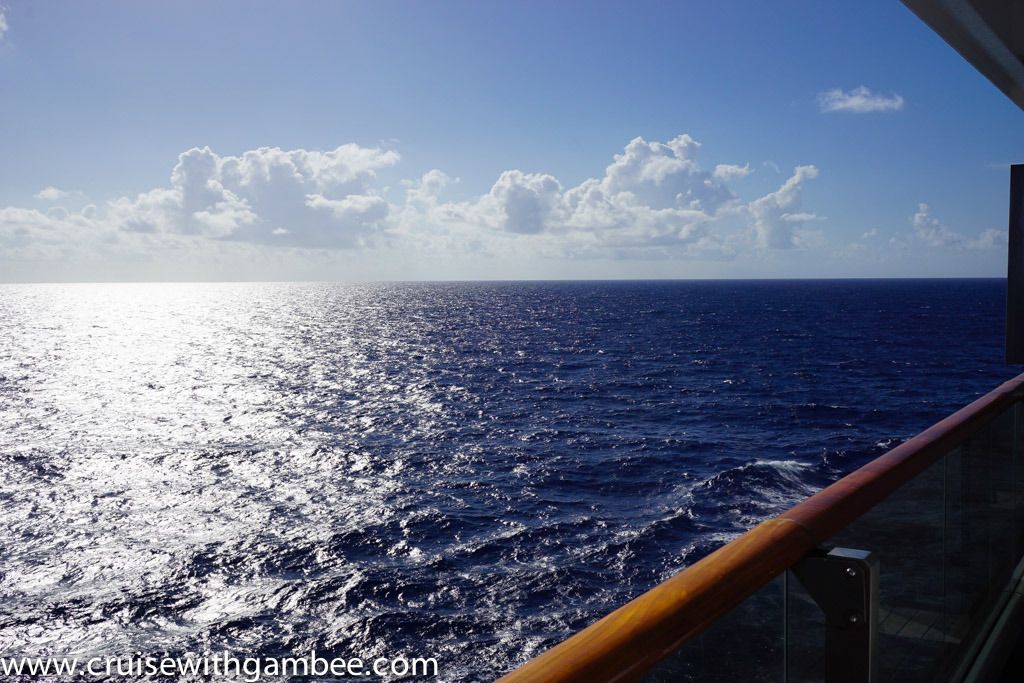 There was no rush, so the lines were tolerable.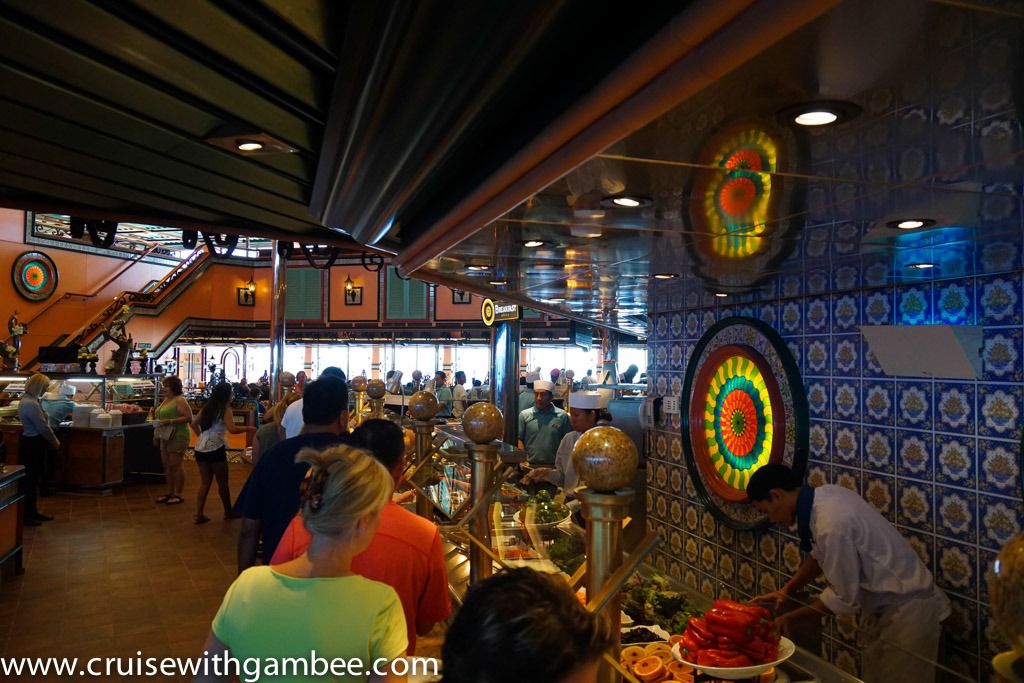 It is kind of funny, everyday we all wondered what that was. Then later on we learned that it was cottage cheese. I have still yet to try it.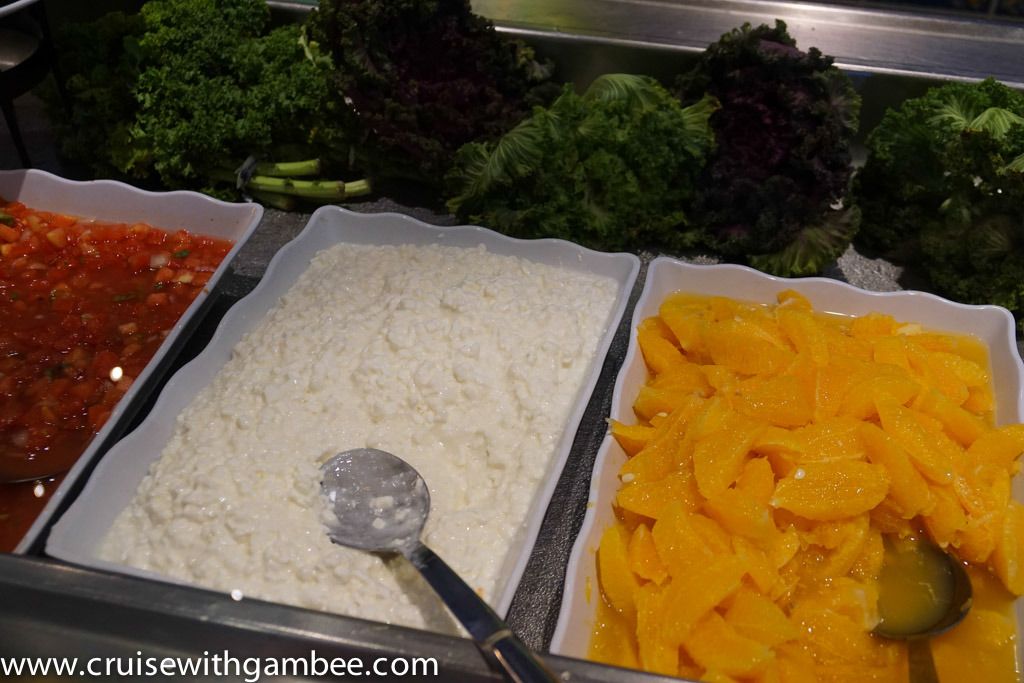 You still can't blame me for having a light breakfast, I was not going to risk it again.
I guess I forgot to charge the phone at night, and the waves application had drained my battery completely. I think the phone died around 3am. I was trying to charge it quickly because I had no interest in bringing any gear with me to Grand Turk other than the two cameras and the phone. Remember that I told you that I stick the selfie stick in my bathing suit? So, actually carrying both cameras is fairly easy.
We then headed to the aft pool to wait for the ship to arrive. My aunt was a feeling a bit uneasy. This was after all her first cruise. She kept saying that it was the never ending earthquake. Please keep in mind, that not too long ago a huge earthquake leveled our home town in Colombia. It is actually a big surprise to me how my mom overcame that fear, and is able to cruise with ease. Nonetheless, my aunt was struggling to stay calm. The ship had some minor movement, nothing dramatic or anything, but still enough to make her feel uncomfortable.
We tried to calm her down, but in the end nothing would. So we just tried avoiding the topic.
We decided to wait by the aft pool.
I was feeling hungry and I got a few more things to eat. I am not used to eating so much meat for breakfast. But the eggs were really bad, and I did not feel like having too much bread. So a pound of bacon and ham would have to do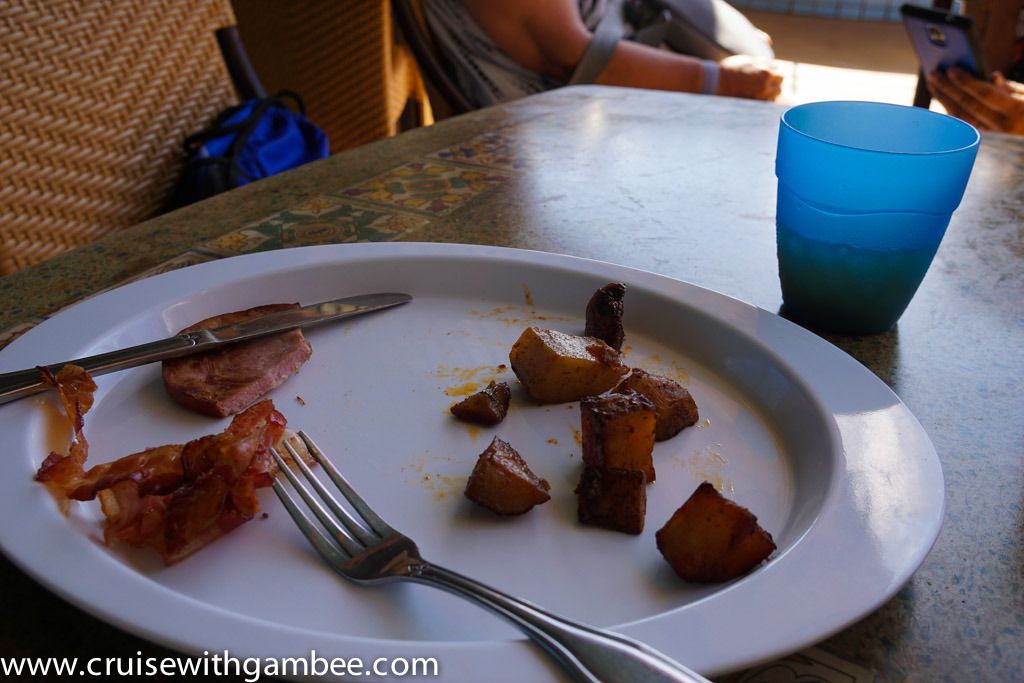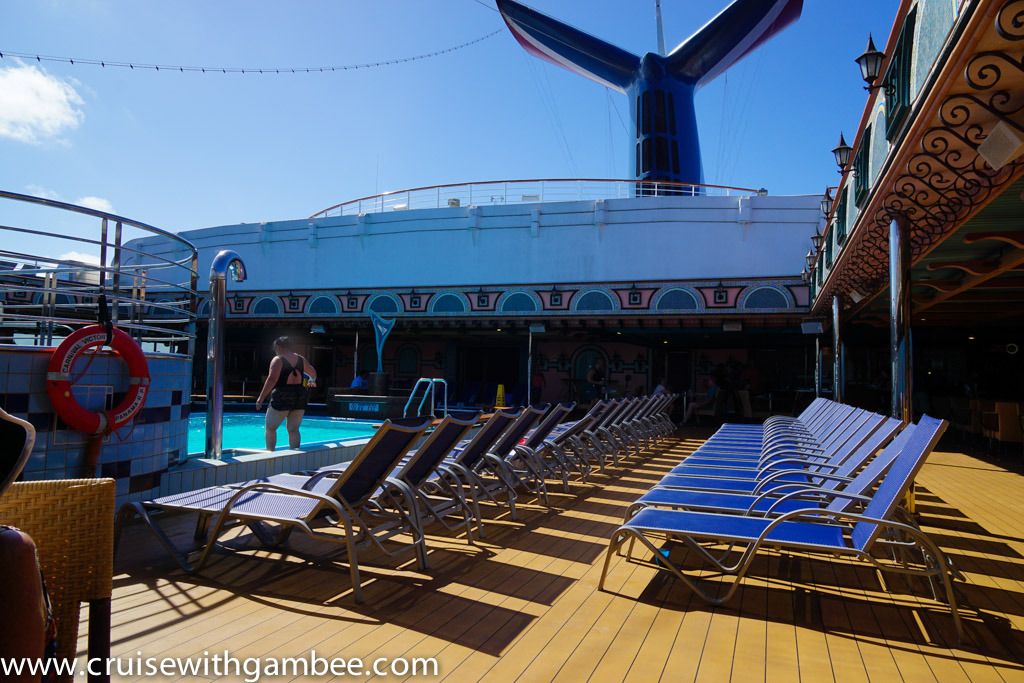 My uncle went to get some bread for the fish in Grand Turk, which by the way never made it to the fish's mouth.
And they kept blowing away with the wind! It was quite windy that morning, I think he picked it up from the floor about 3 times. You figure he learned the lesson and put something heavy on it, LoL.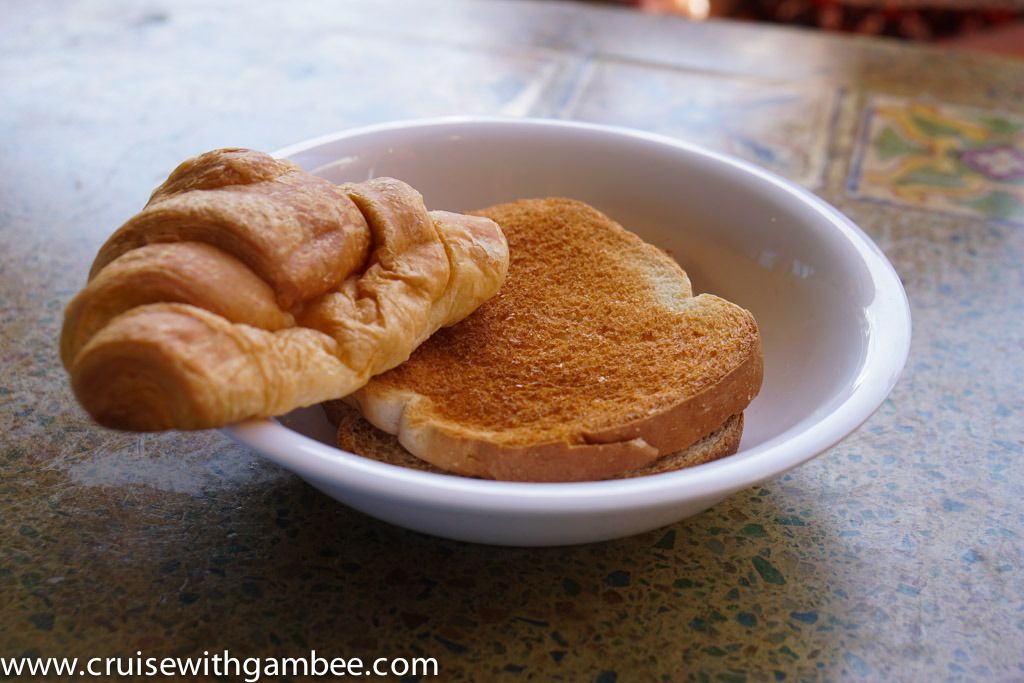 Soon enough, we started approaching the island.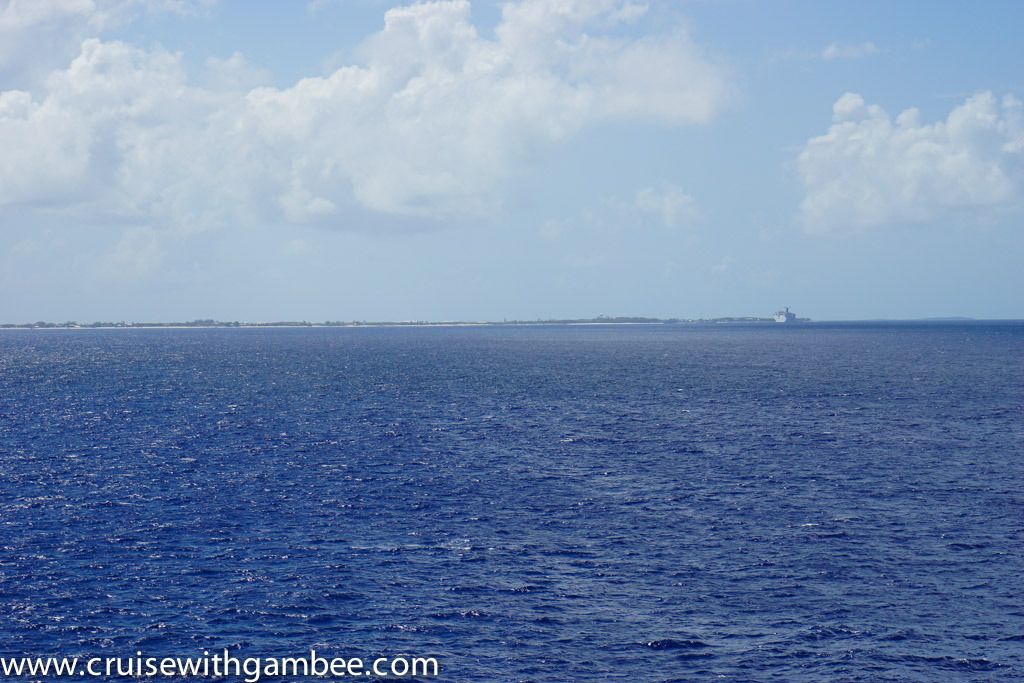 My aunt was feeling much better now that she saw dry land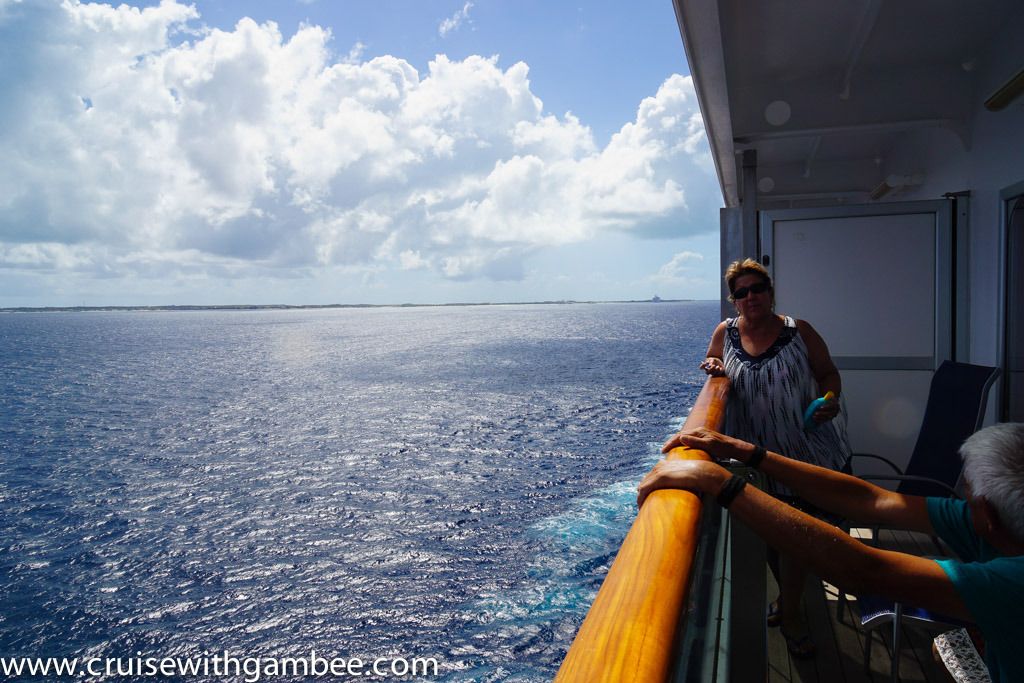 There was another Carnival ship waiting for us.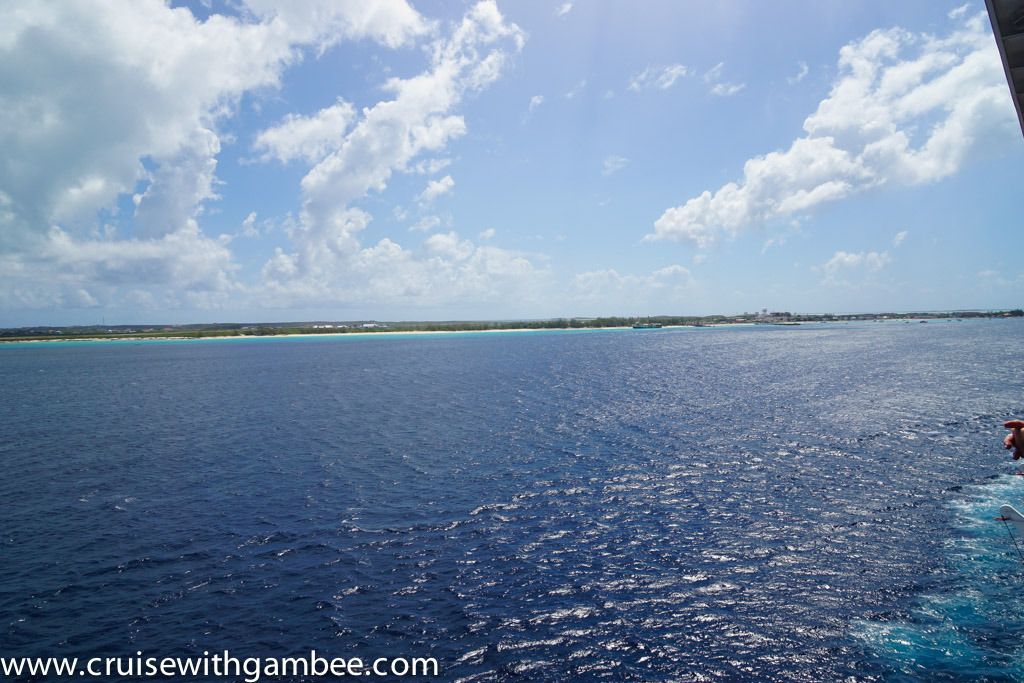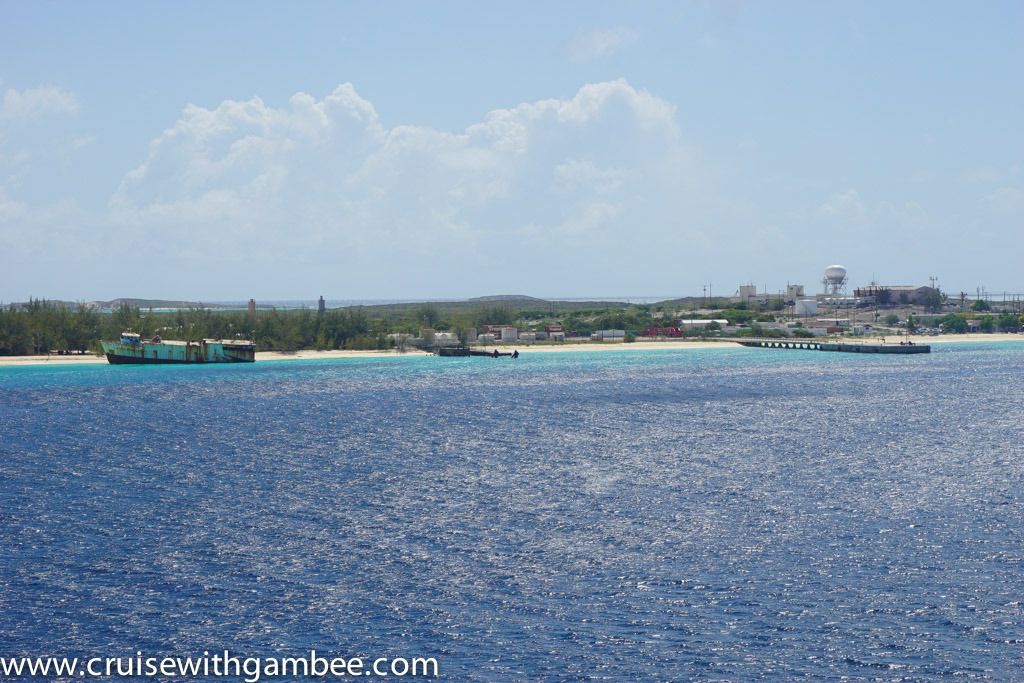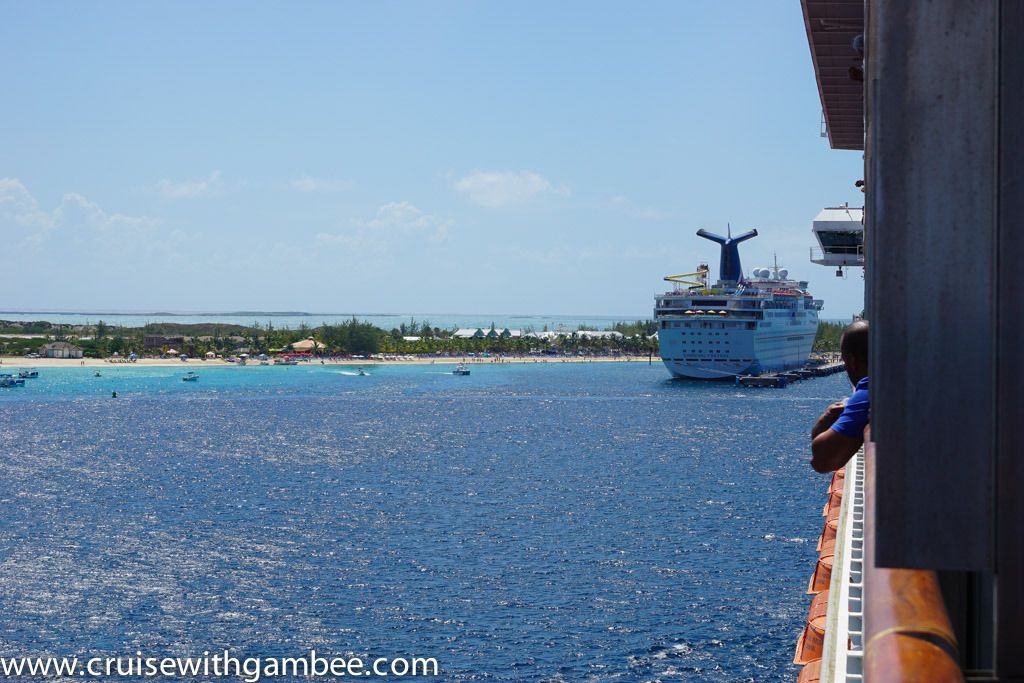 Where you see the boat parked at the beach, is Jack's.
Those cabanas look like some kind of resort.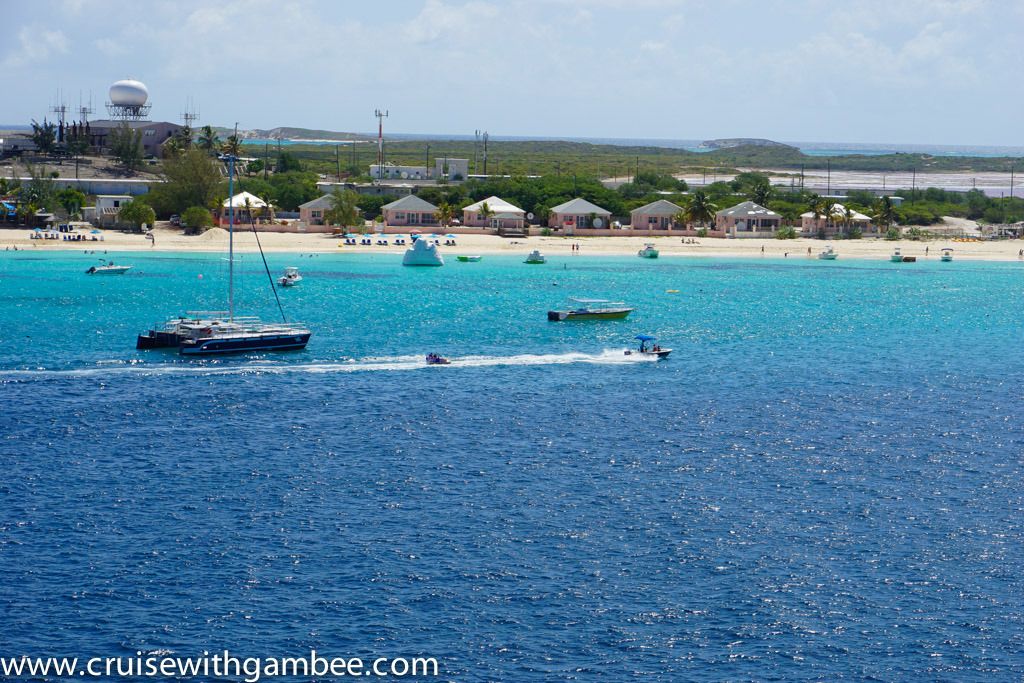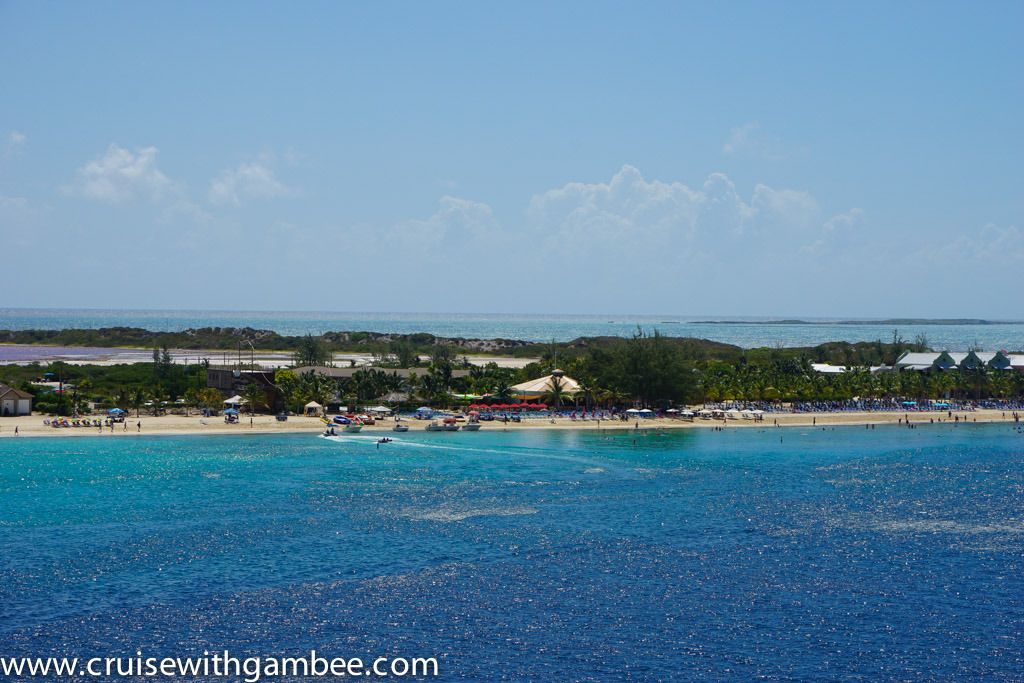 There are a bunch of places that offer umbrellas for rent as well as food, but quite honestly only one of them was making enough moolah that day.
That water slide looks much cooler than ours!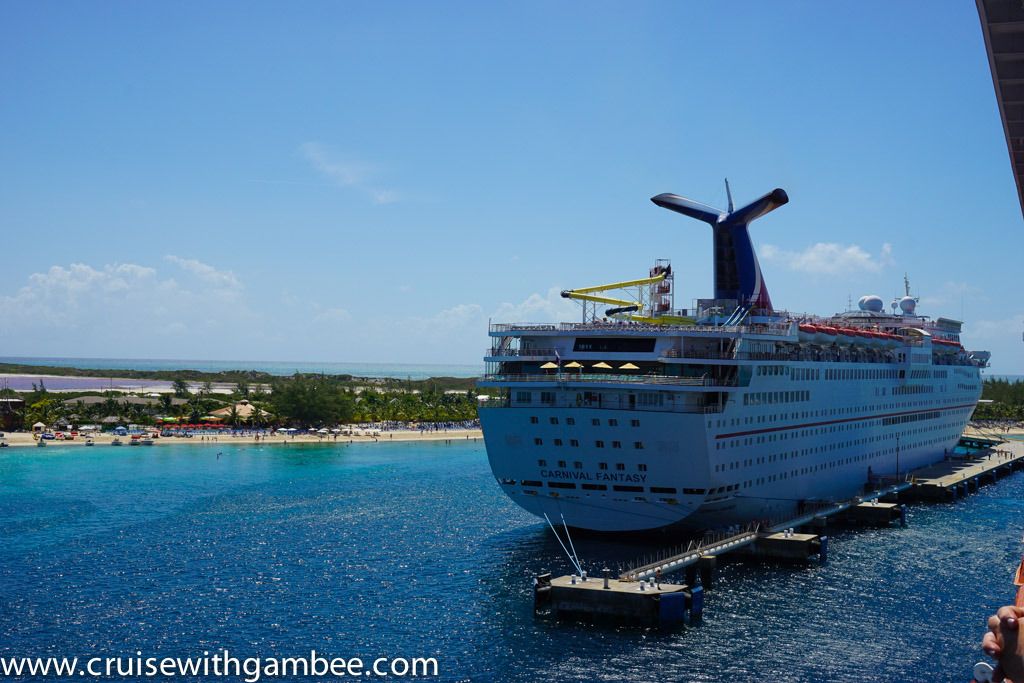 It was the Carnival Fantasy.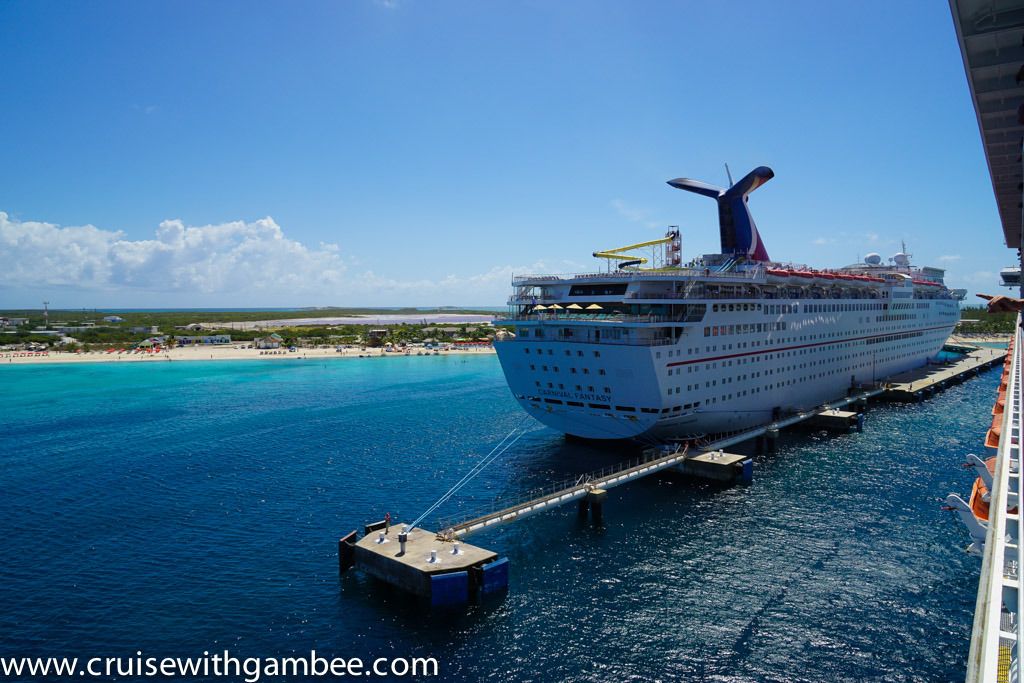 The international Airport is nearby.
I love that serenity area in the AFT, although the jaccuzis are kind of small.
Tossing the line to start docking.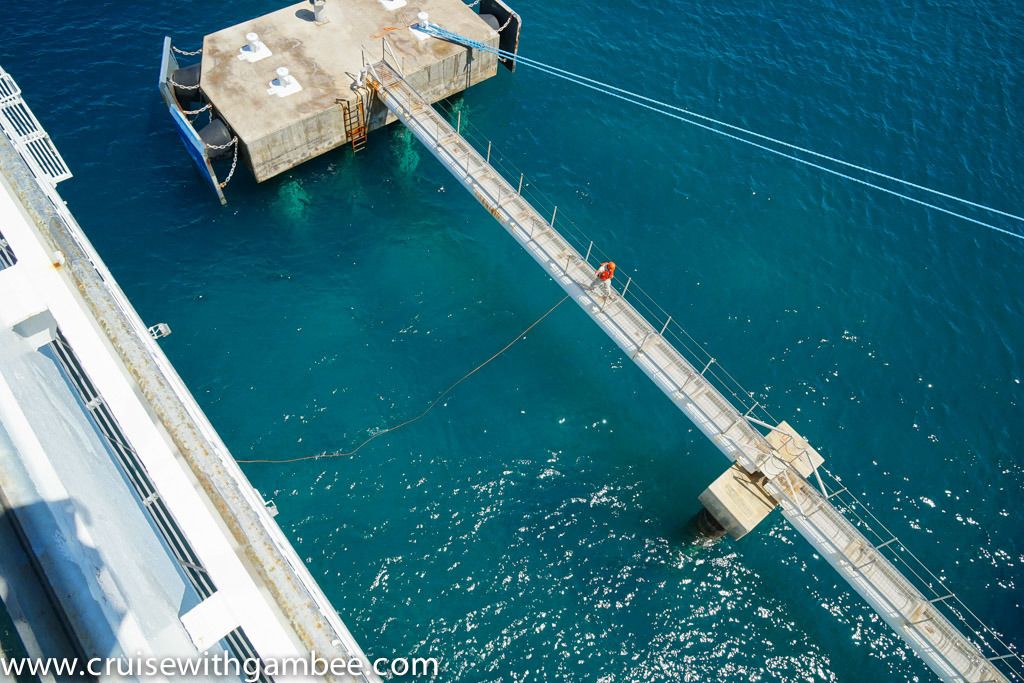 They have 2 beautiful cats there.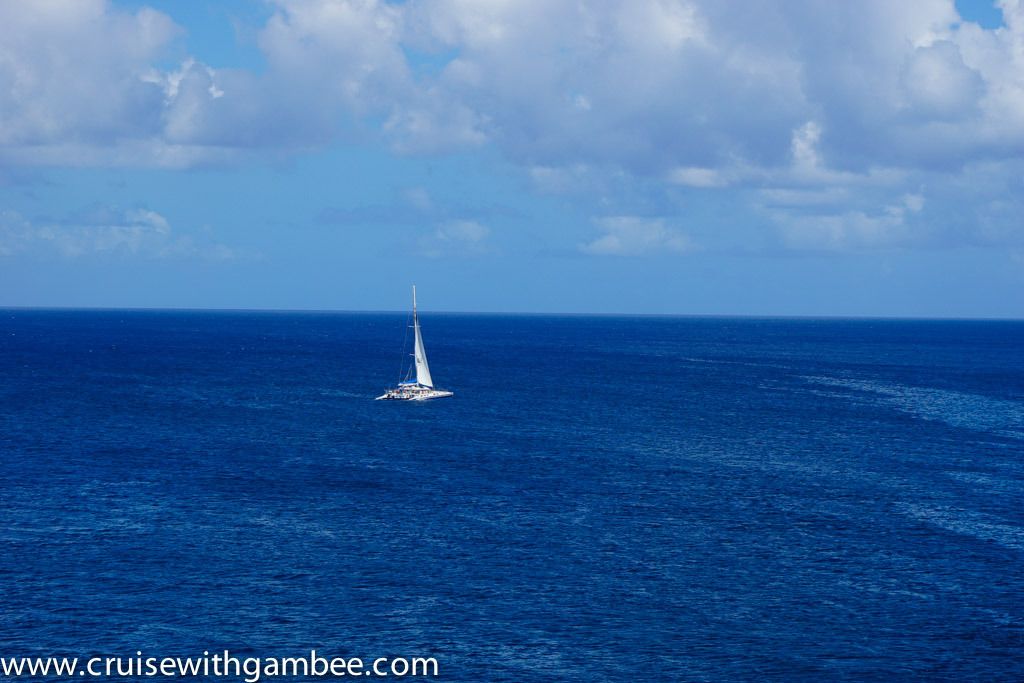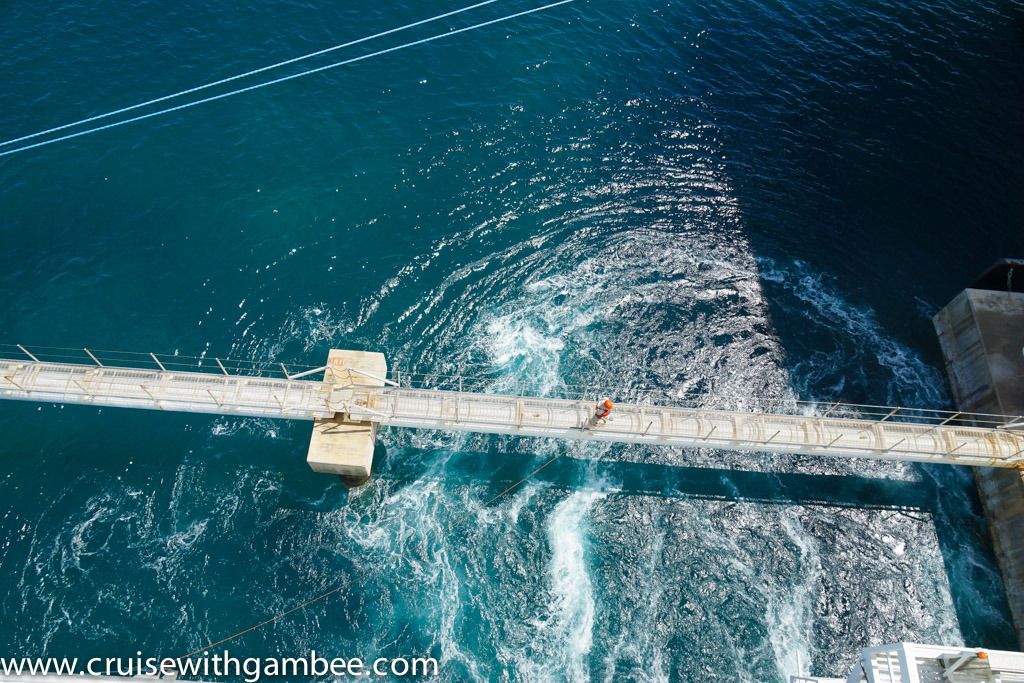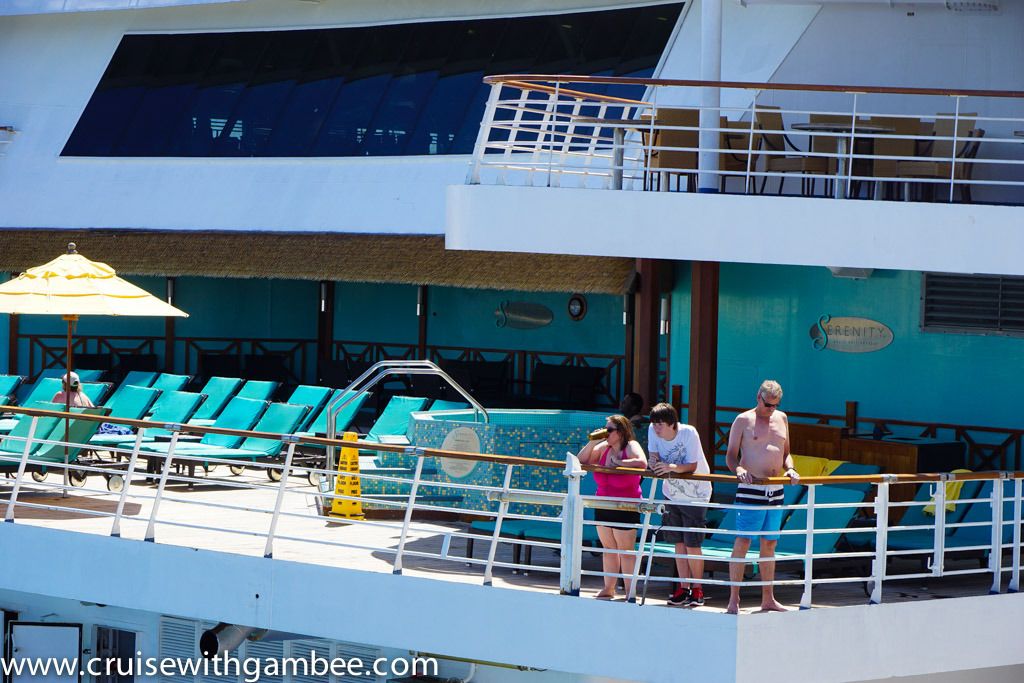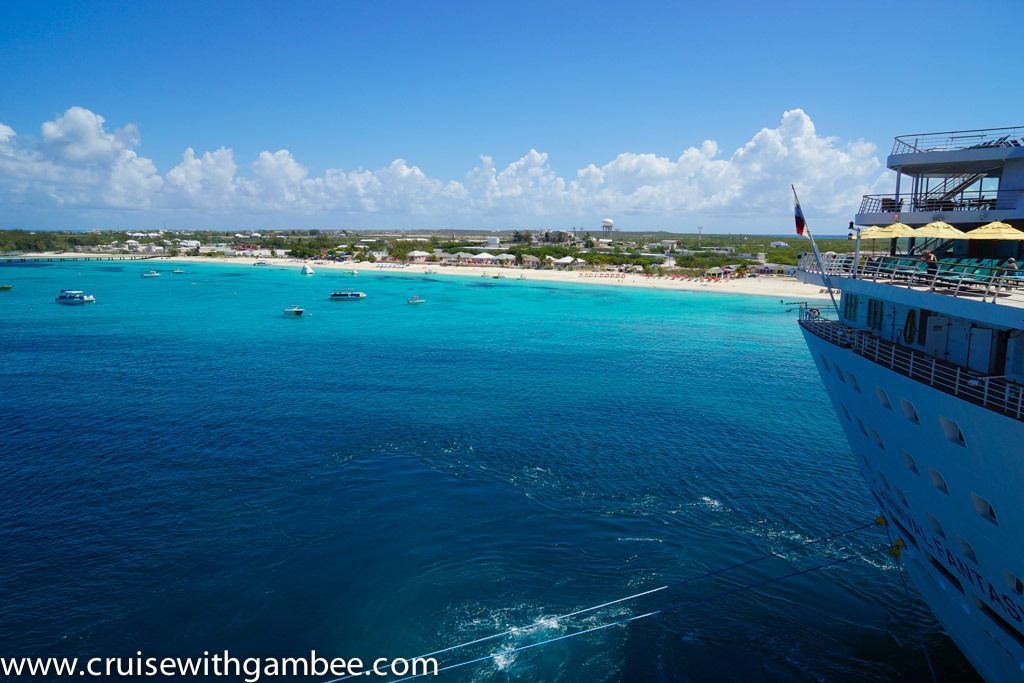 I've always wanted to try this in Miami, but I have been afraid that mom would get injured in it. Seem like a rough ride.
At some point we finished docking and the clear to get off the Carnival Victory came through the speakers. Like I said before, since we got there around 10am everyone wanted to get off the ship ASAP. We gave up on waiting for the elevator and took the stairs.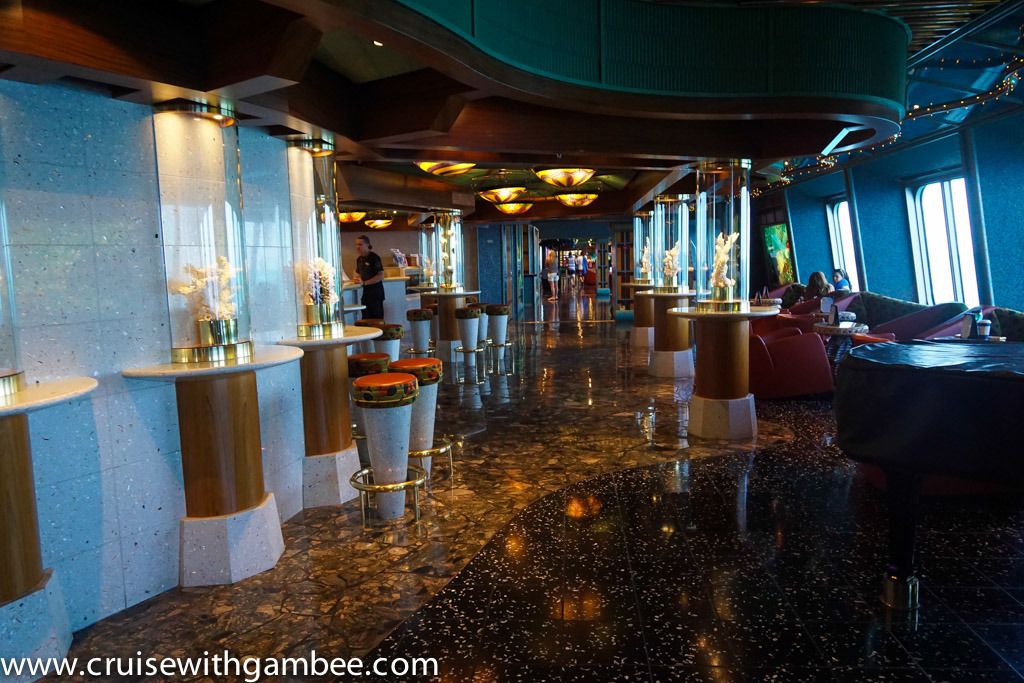 It is a nice pier with a short walk.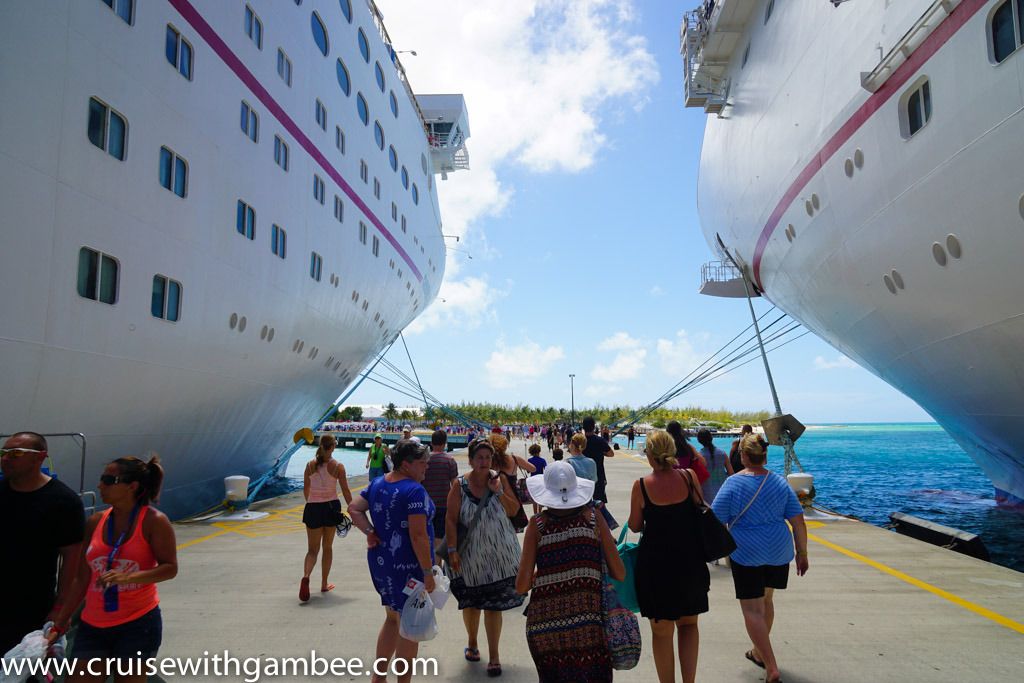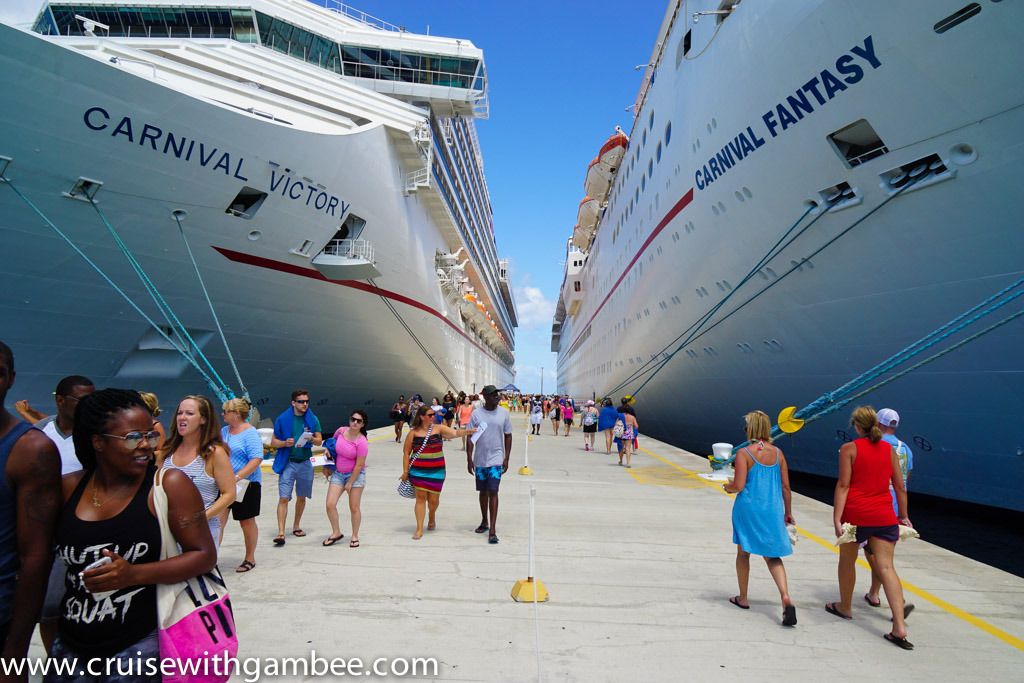 This is were you want to go if you want to avoid the crowds.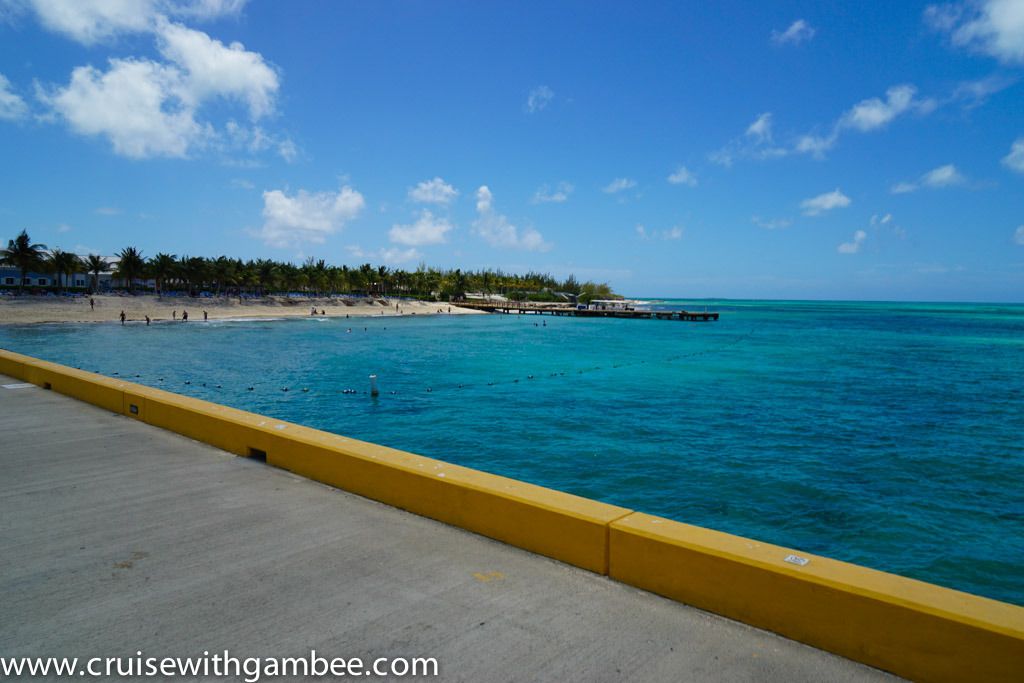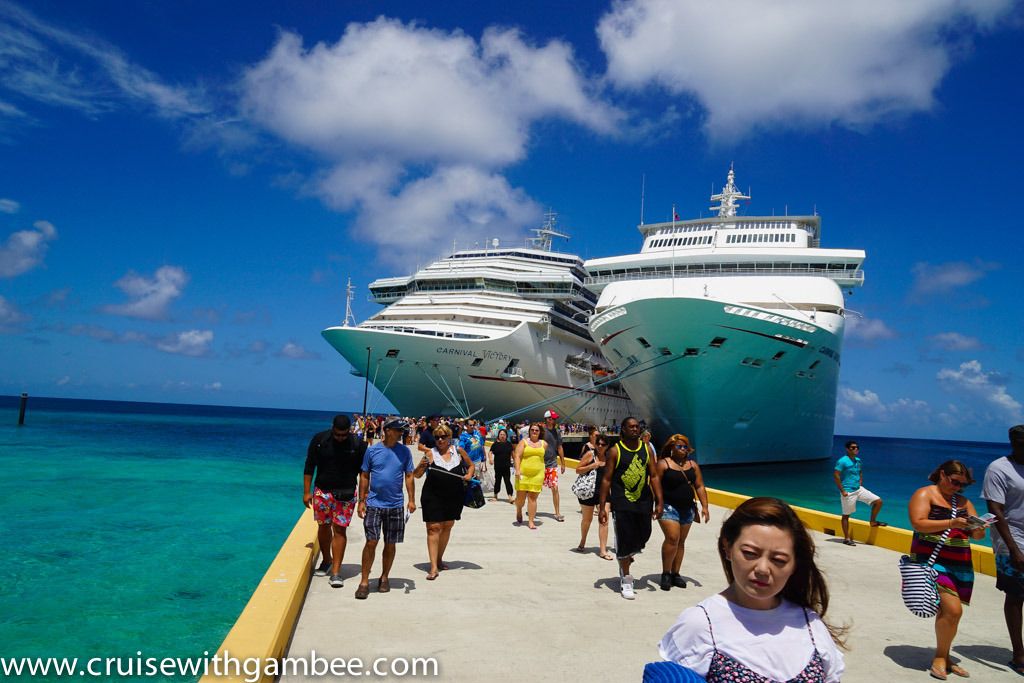 The water was full of seaweed. You could walk away from the main areas and they would clear up a little. But it was a shame to see them in that condition.
As in like any other port, Grand Turk is full of shops.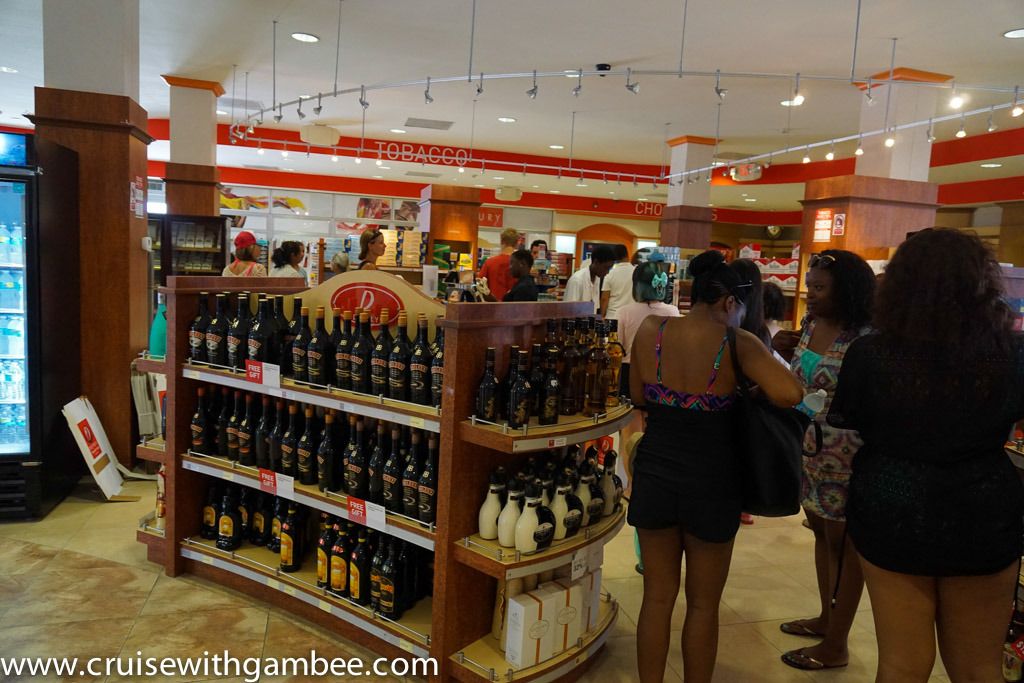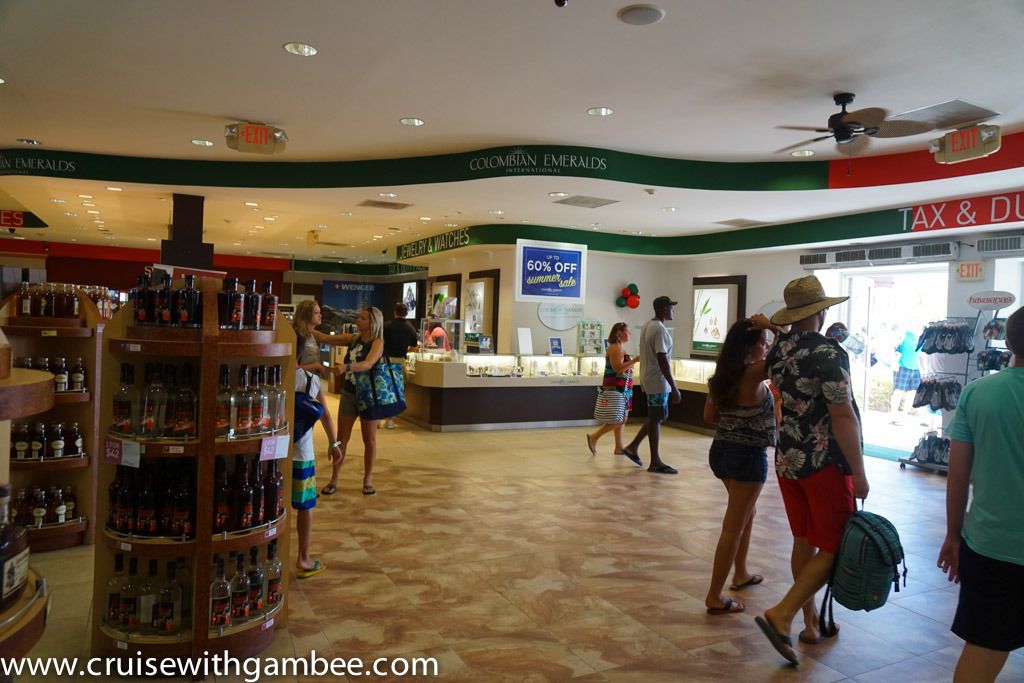 Here is the area where you can book shore excursions. Please note that they do not take cash here, you have to pay through your key card.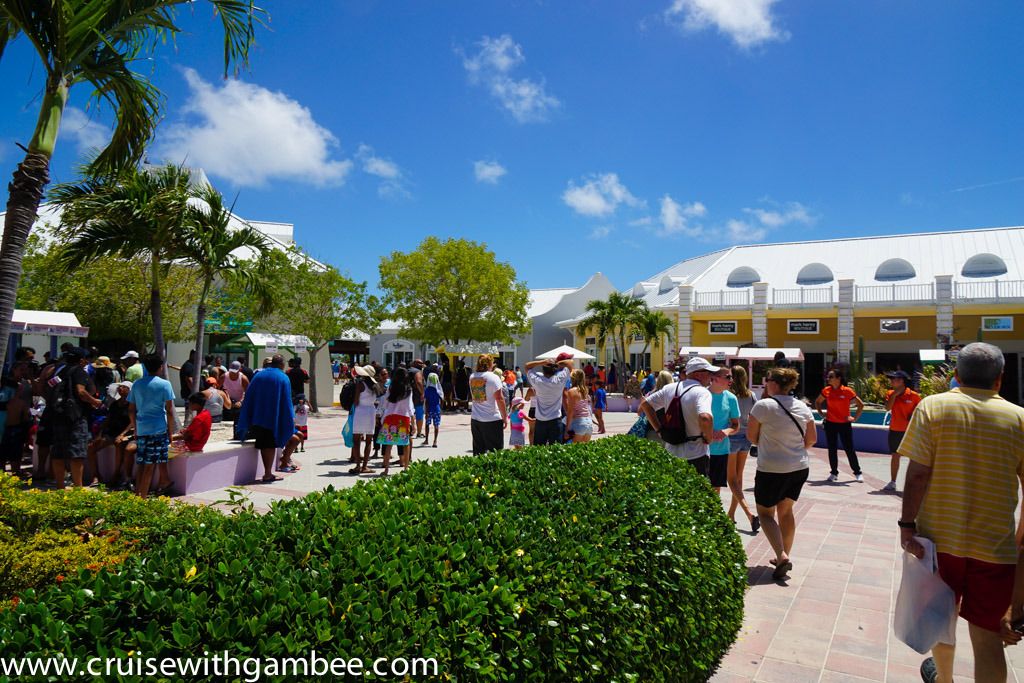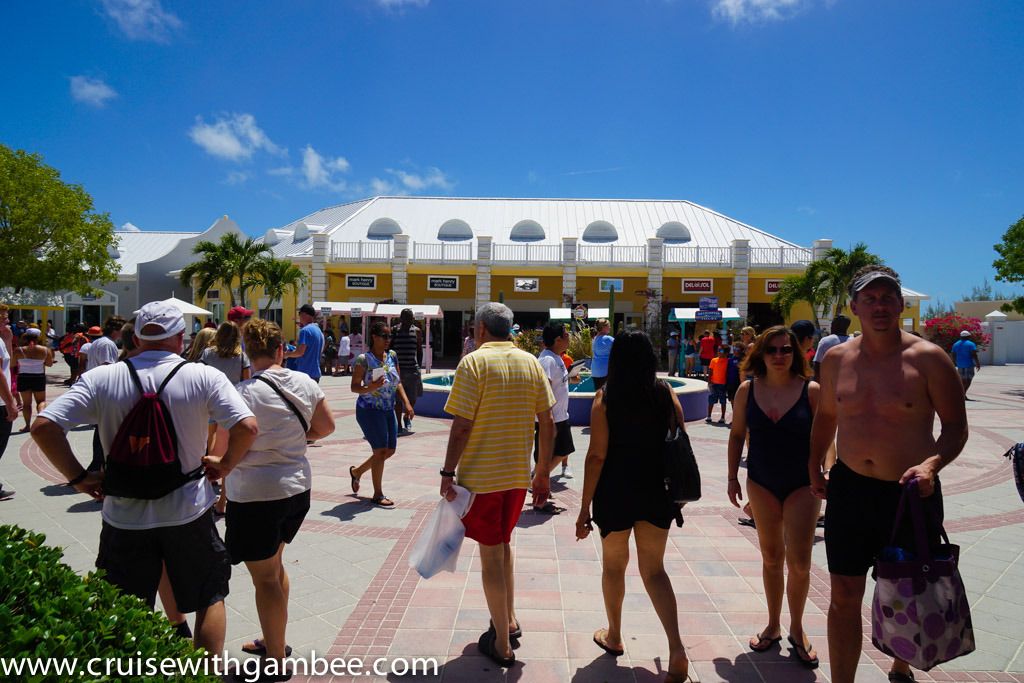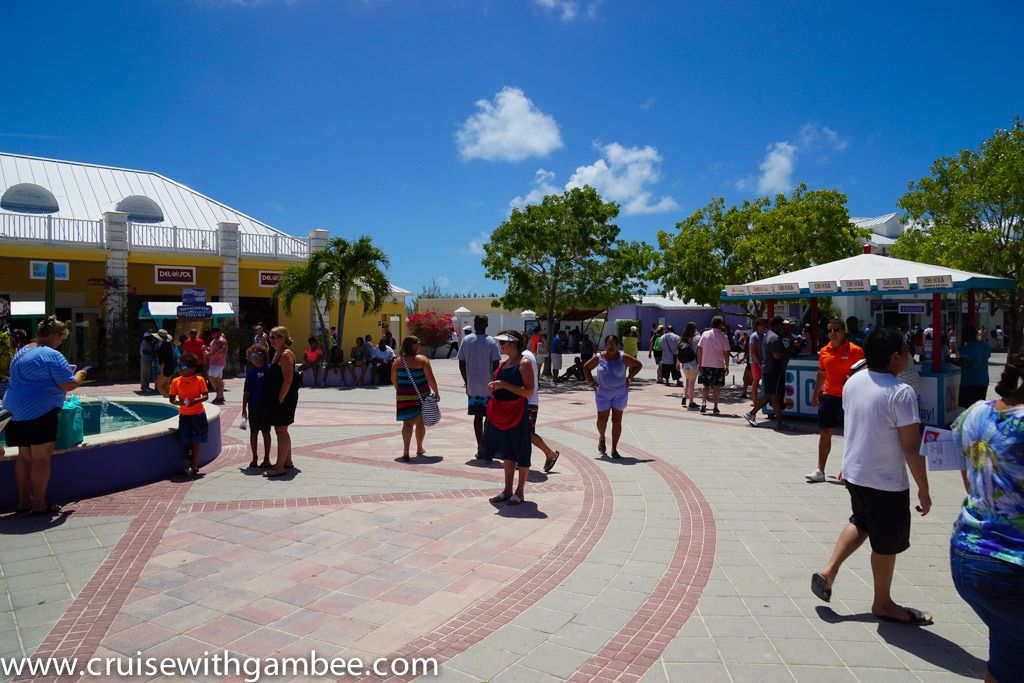 I really did not have plans for Grand Turk other than a little snorkeling. I had brought my gear with me and my uncle was carrying the umbrellas. It was incredibly hot and humid that day. I also had plans to go and meet Topher at Jack's Shack. Ever since I started cruising I have been seeing this dog in Grand Turk and I was intrigued to go meet him.
My family went directly to one of the tour kiosks and bought a $20 each around the island. I really had no plans in doing so, but after asking the driver if the bus had A/C, I decided to join them. Plus, I would get to go around and see a little of the island for the review.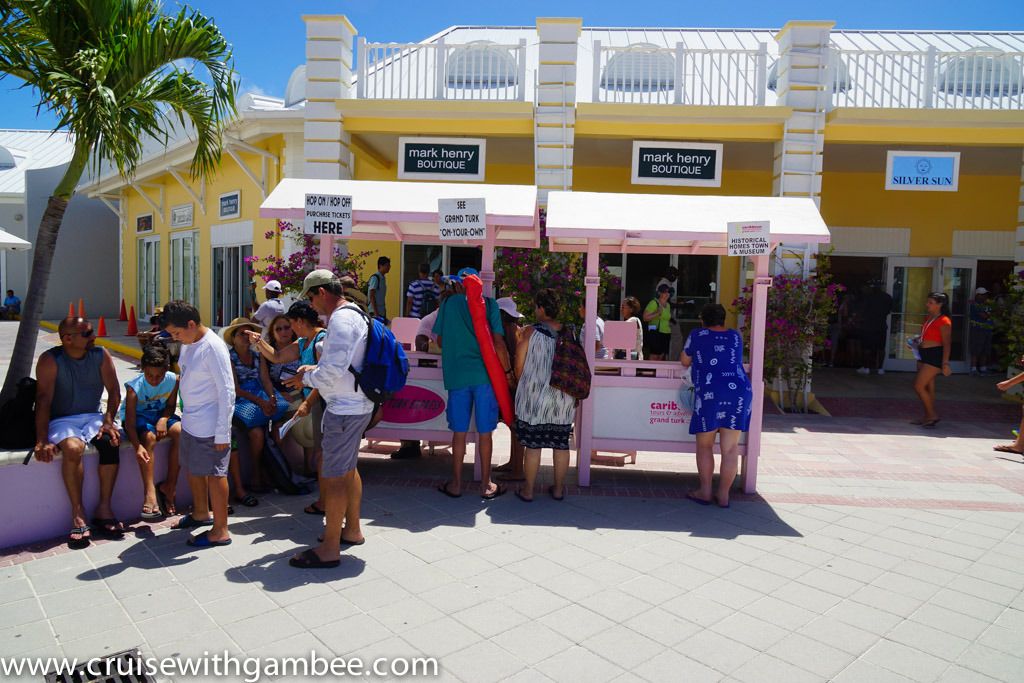 We had just missed one tour so we had to wait until the next one. The tours leave every 30 minutes and they have 4 stops, you can get off at any of the 4 stops and then board the next bus in 30 minutes. We just waited there for a little while, and I think the girls bought a few shirts and whatnot.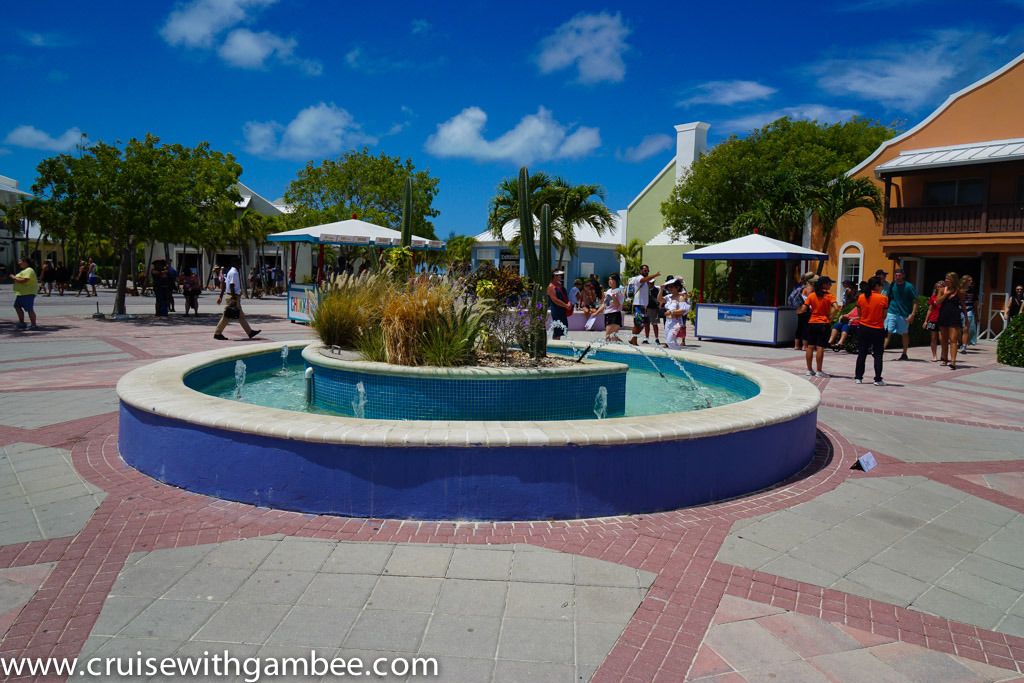 The area is very clean and organized.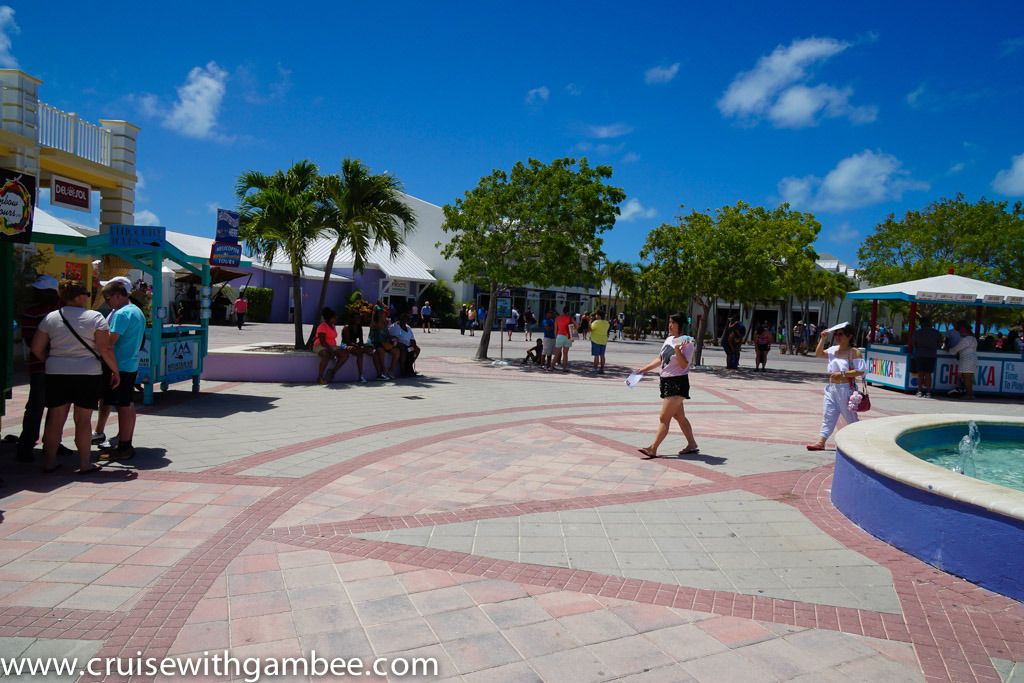 I went and got a large water for the tour.
Here is a map of the Cruise Port area.
Our driver was quite boring and he had limited information on the island. Then again, I think that there is no much to talk about. The island is 2×4 miles, and it is incredibly arid. They used to produce salt, but they haven't done so for over 30 years. There are a few nice houses on the east side of the island, he said that most of them were over a million dollars. But overall he would say, "this is our bank, where you can take money out", "there is our grocery market", etc. It was a very basic tour. I do not recommend it, unless you want to get own downtown, the beach there seemed really nice.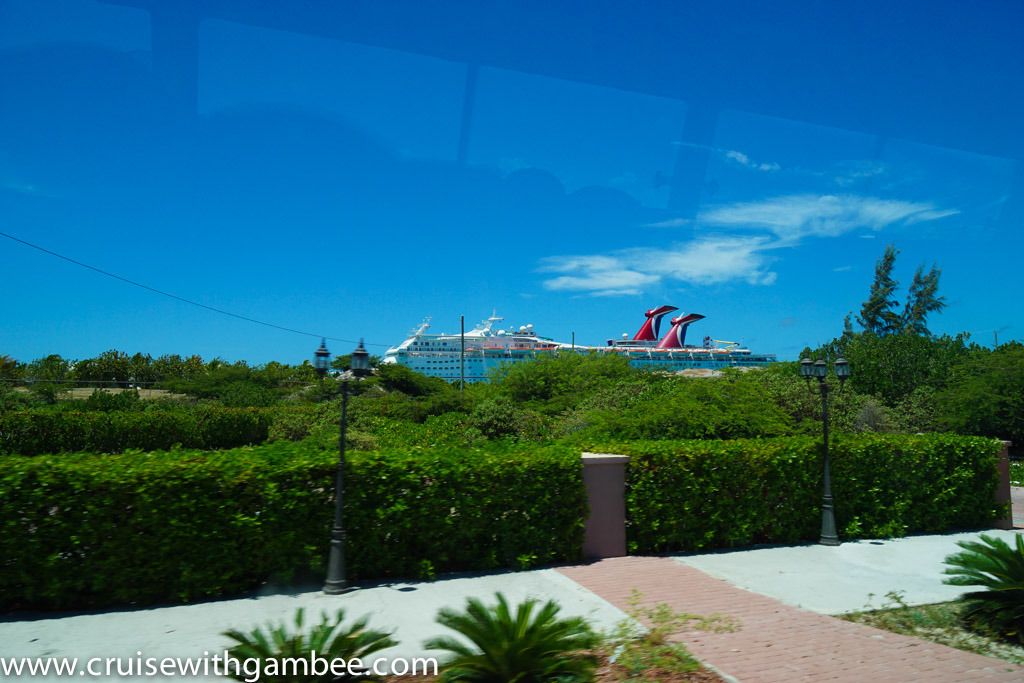 There were 3 families aboard that bus.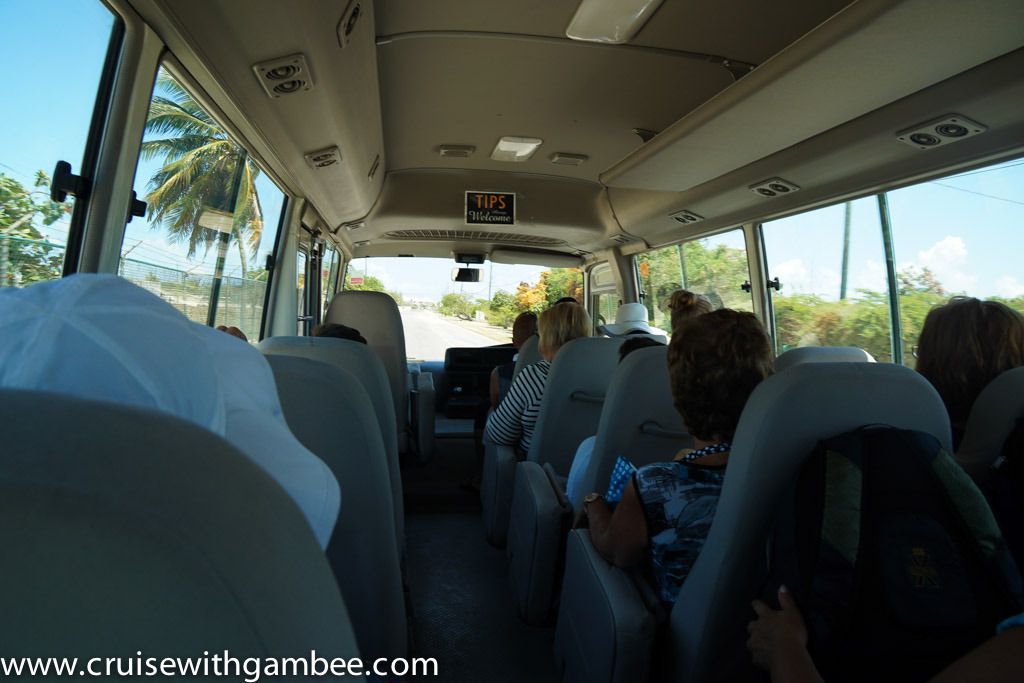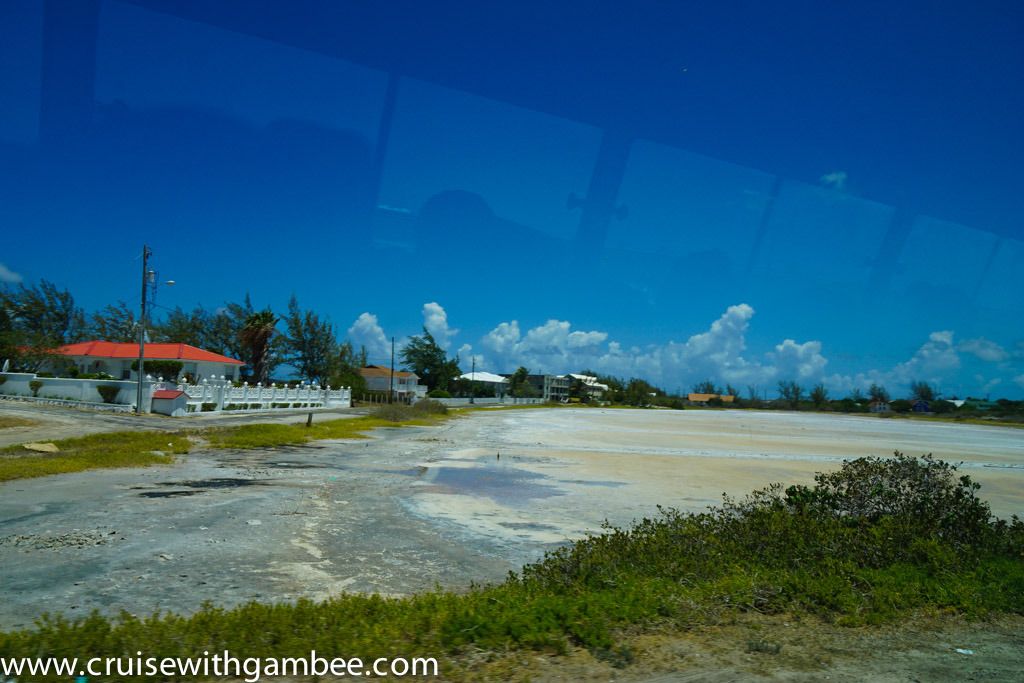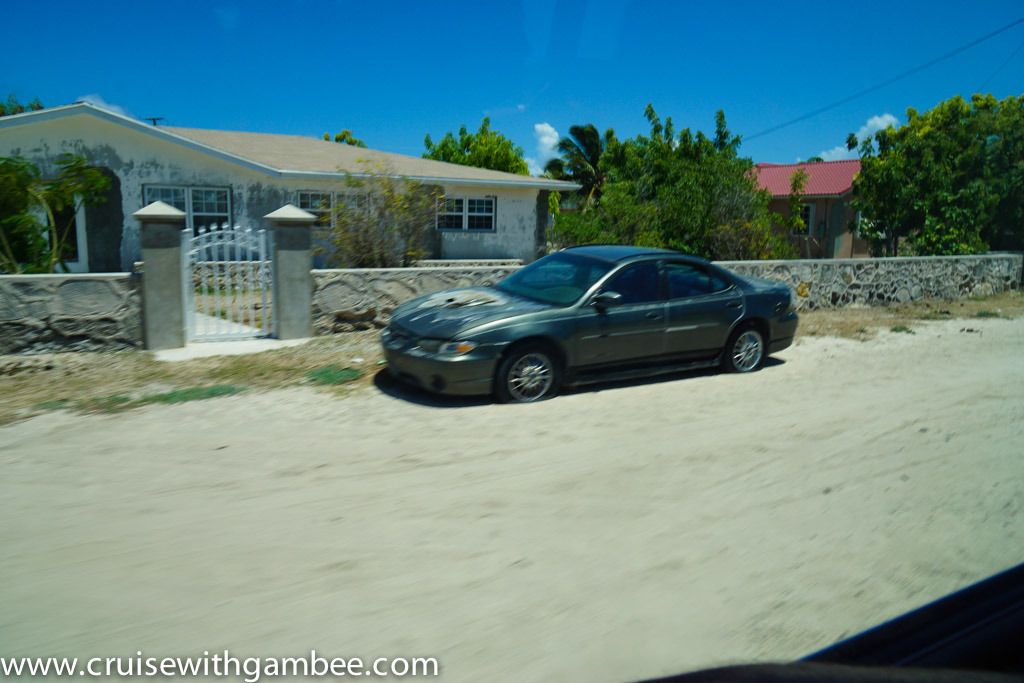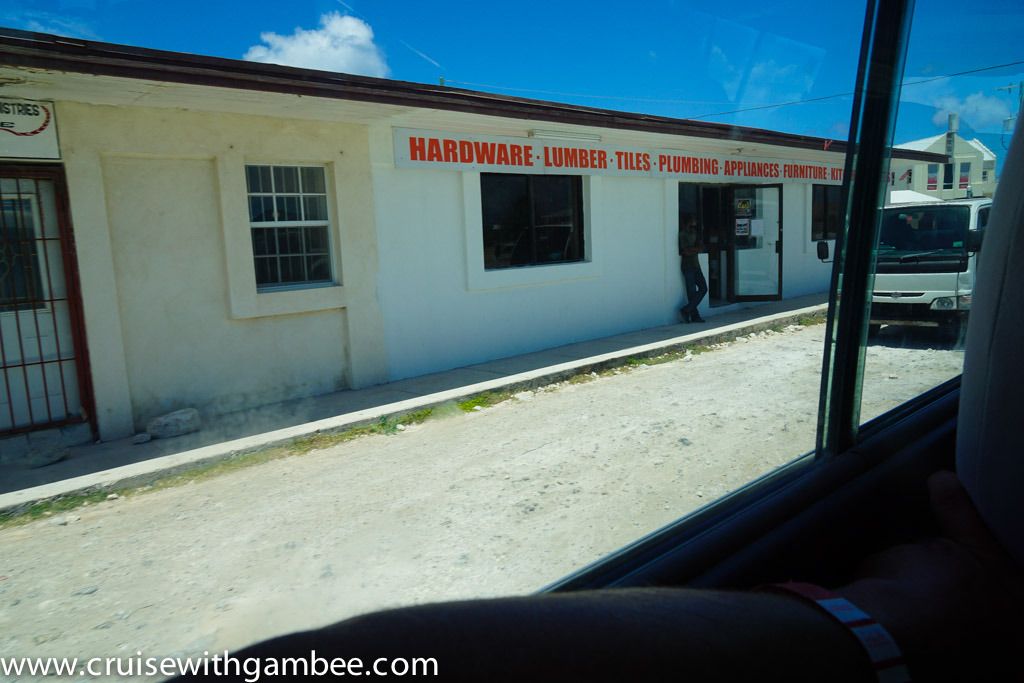 I think that was their supermarket.
There is an incredible amount of garbage all over the island. Mostly plastic containers.