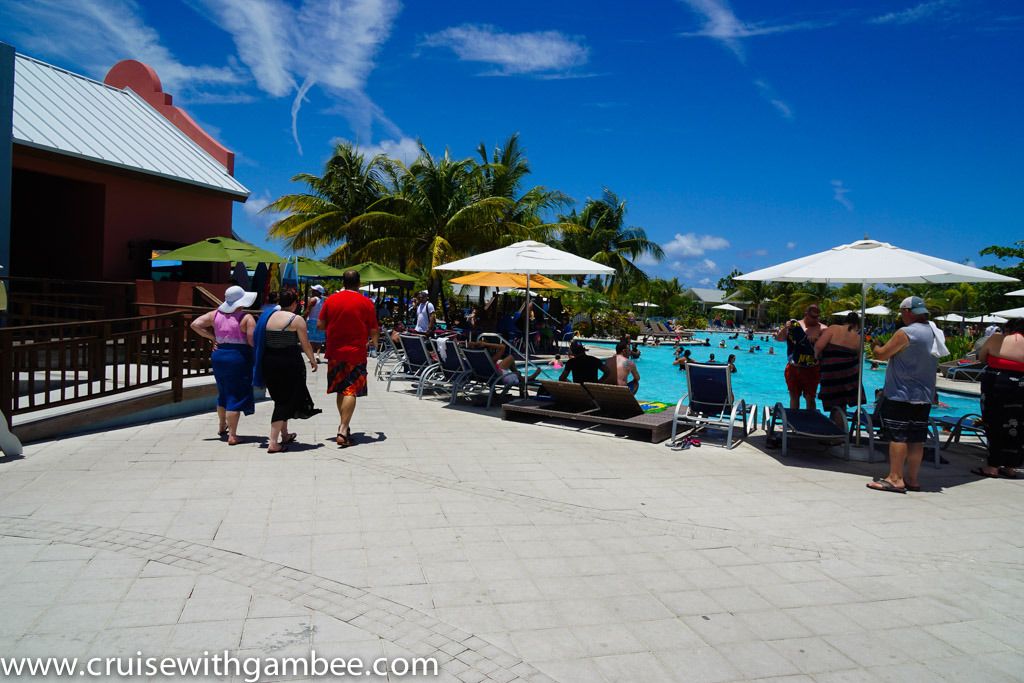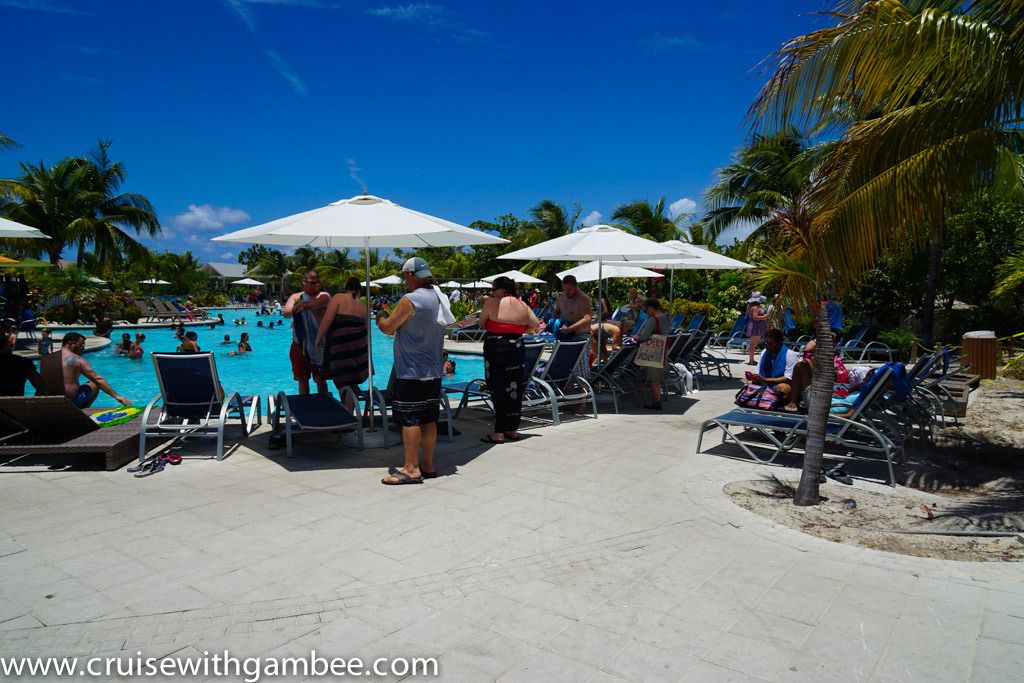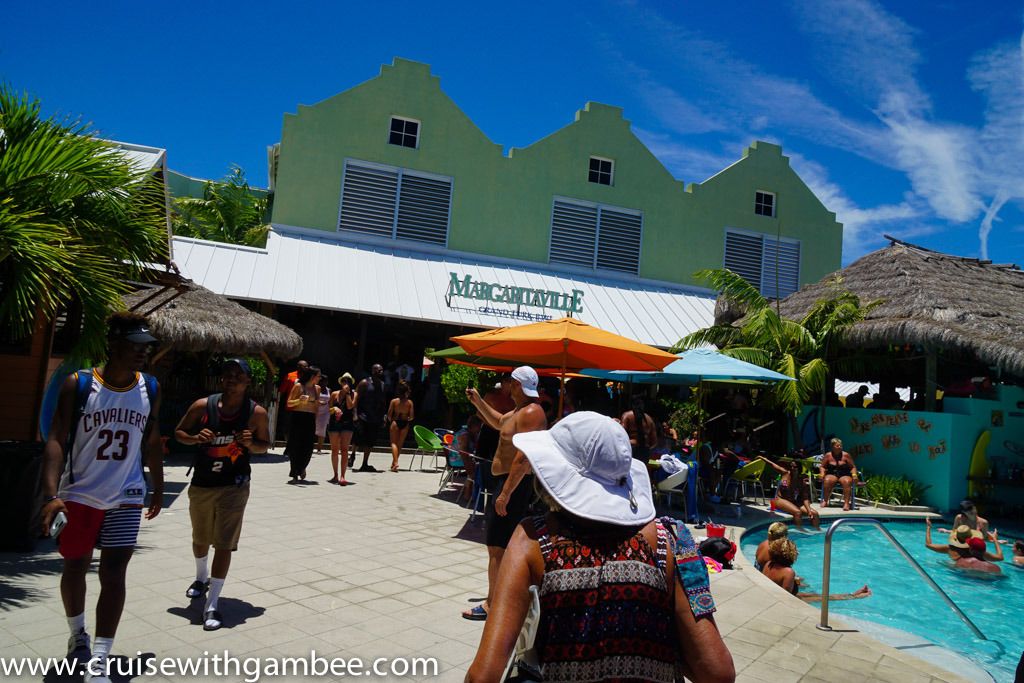 So what do I think of Grand Turk? Well, I am not sure if it was because there were two ships in port, but quite honestly I felt it was way too crowded for my personal taste. It must of been because there were two ships, because it did not feel like this in Half Moon Cay. But that said, the pool area is loud and busy. Not my idea of a peaceful retreat. I am sure many enjoy this, but it is not my thing. Inside the Margaritaville the theme carries.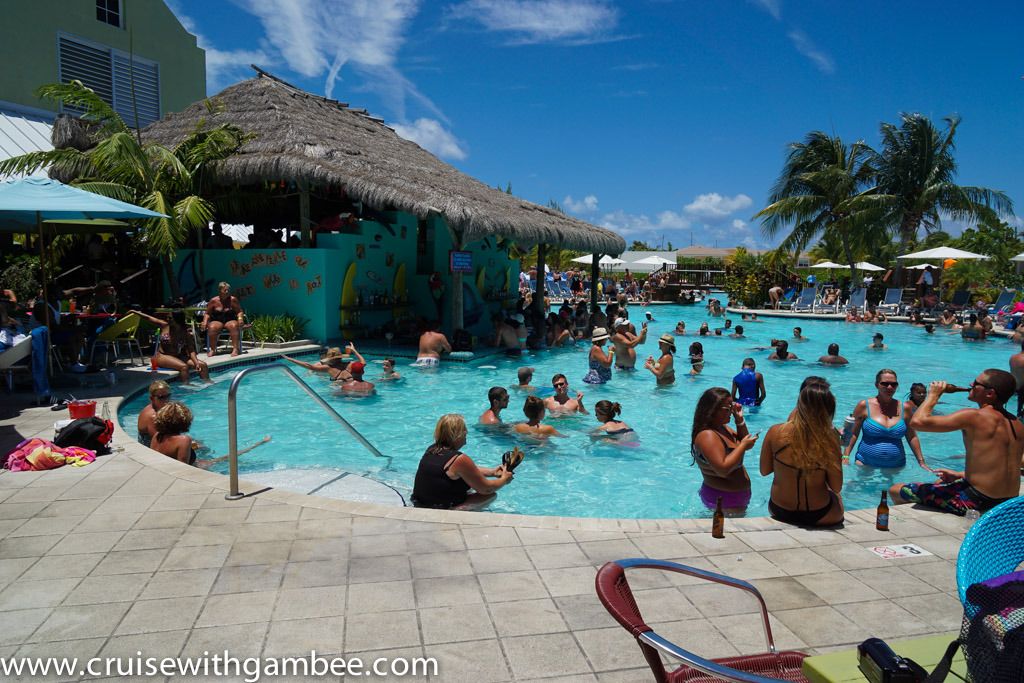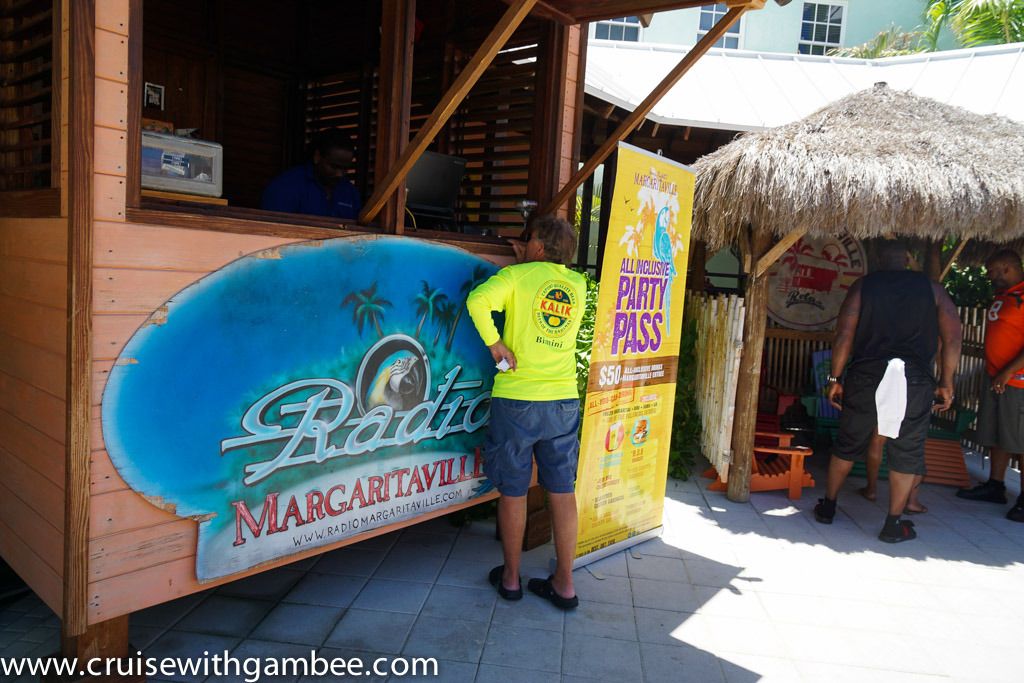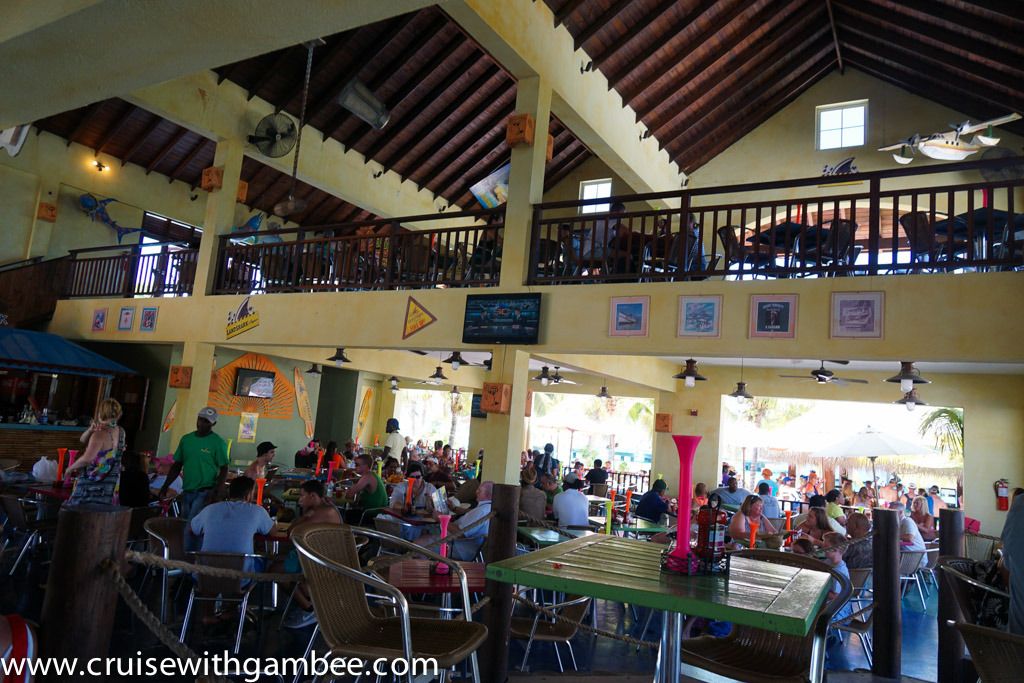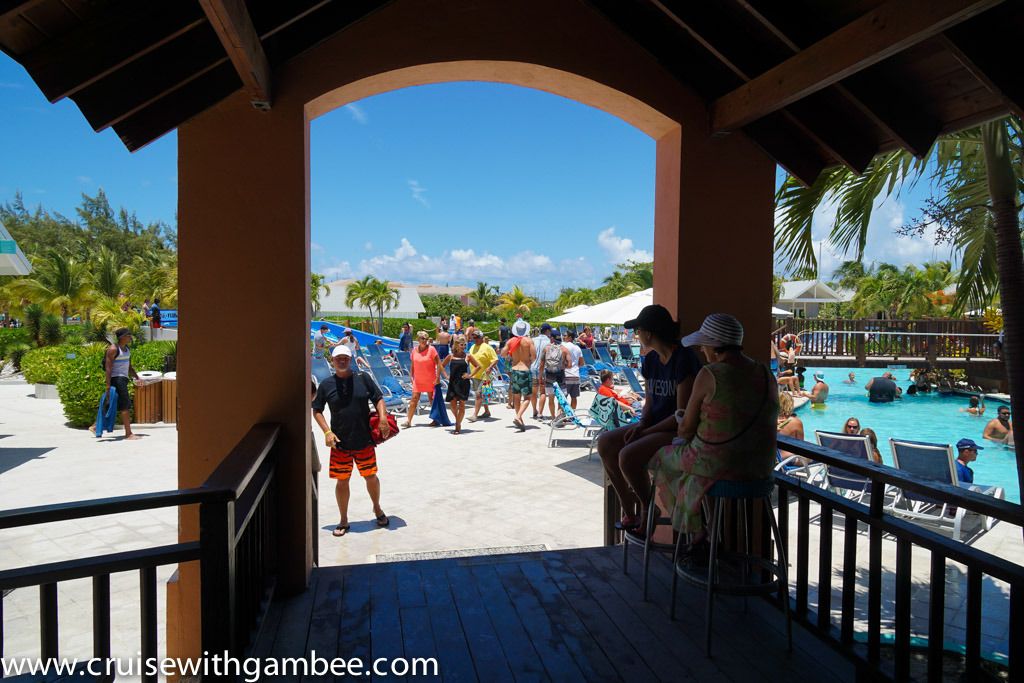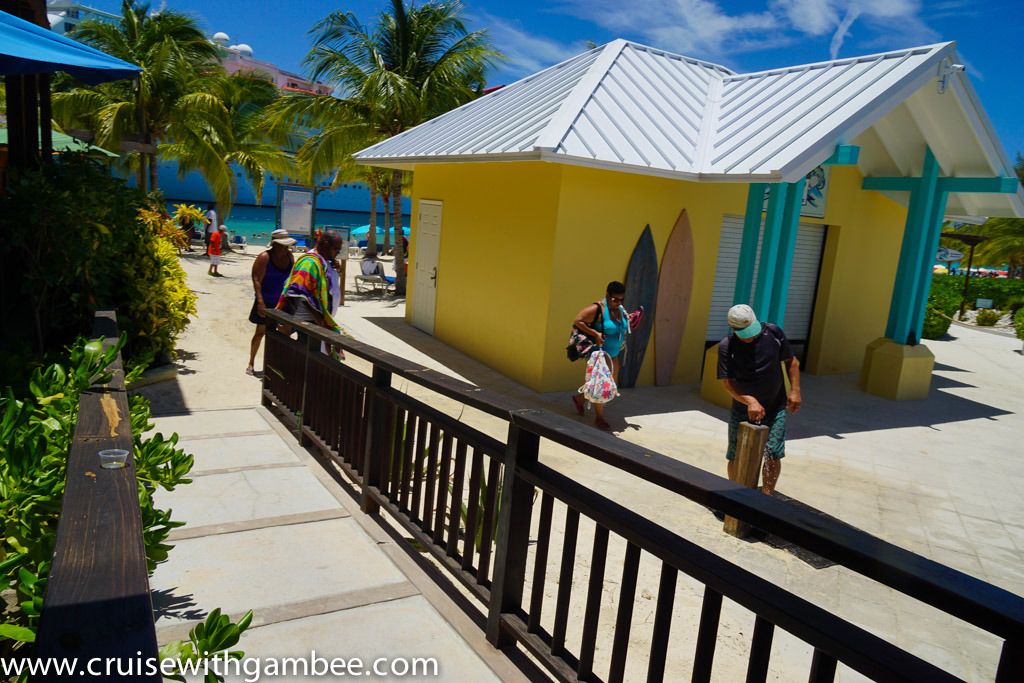 Originally I had planned to spend some time around the pool, but I quickly changed my mind.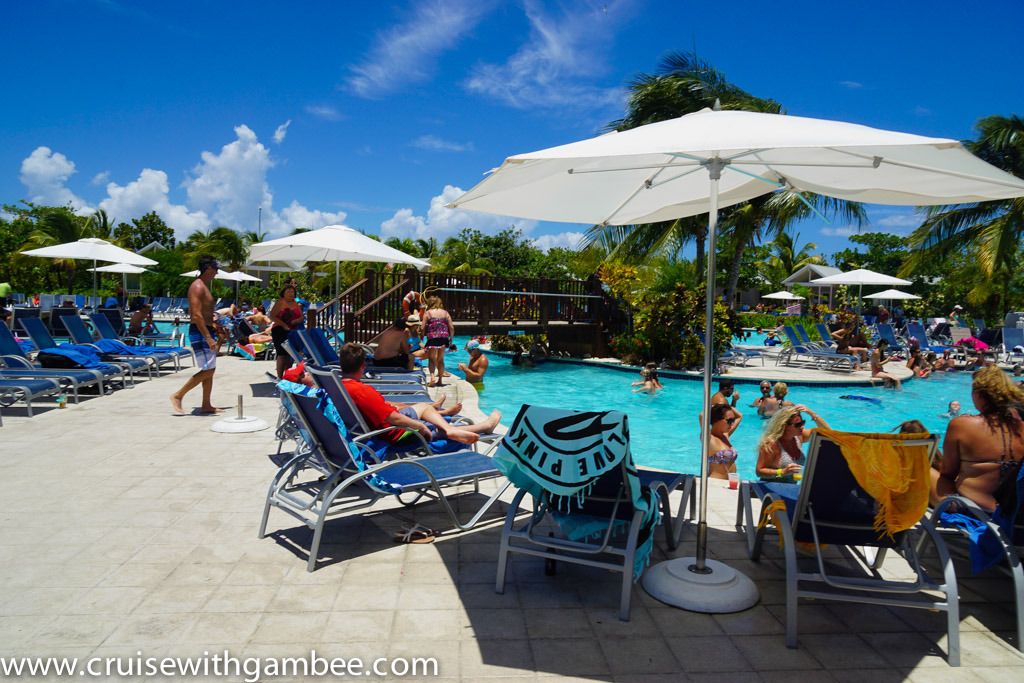 Although this side of the pool was much quieter.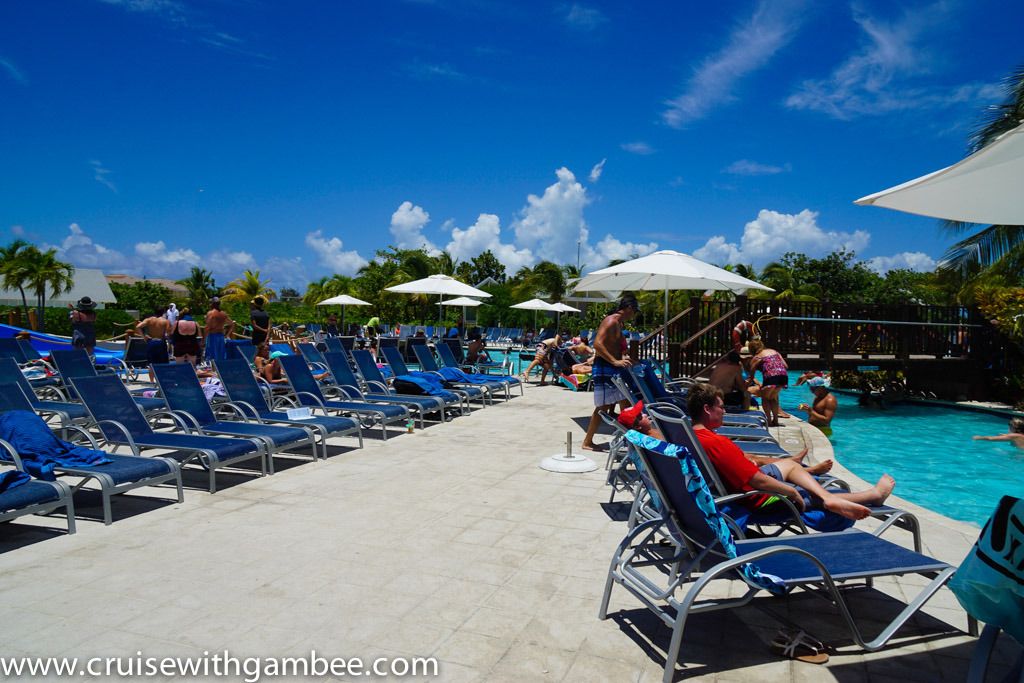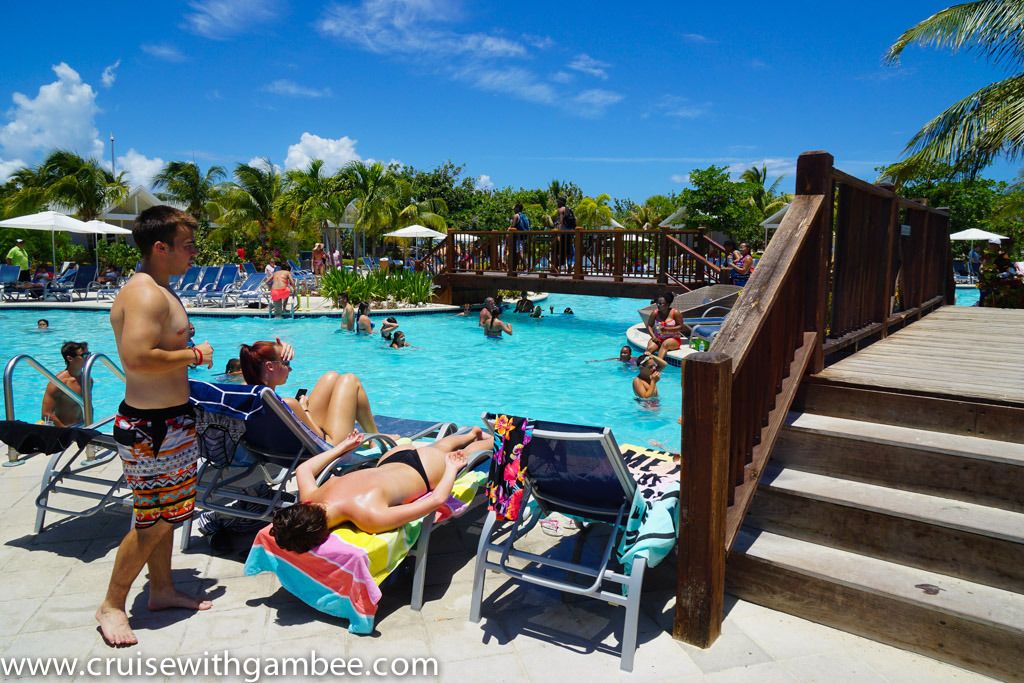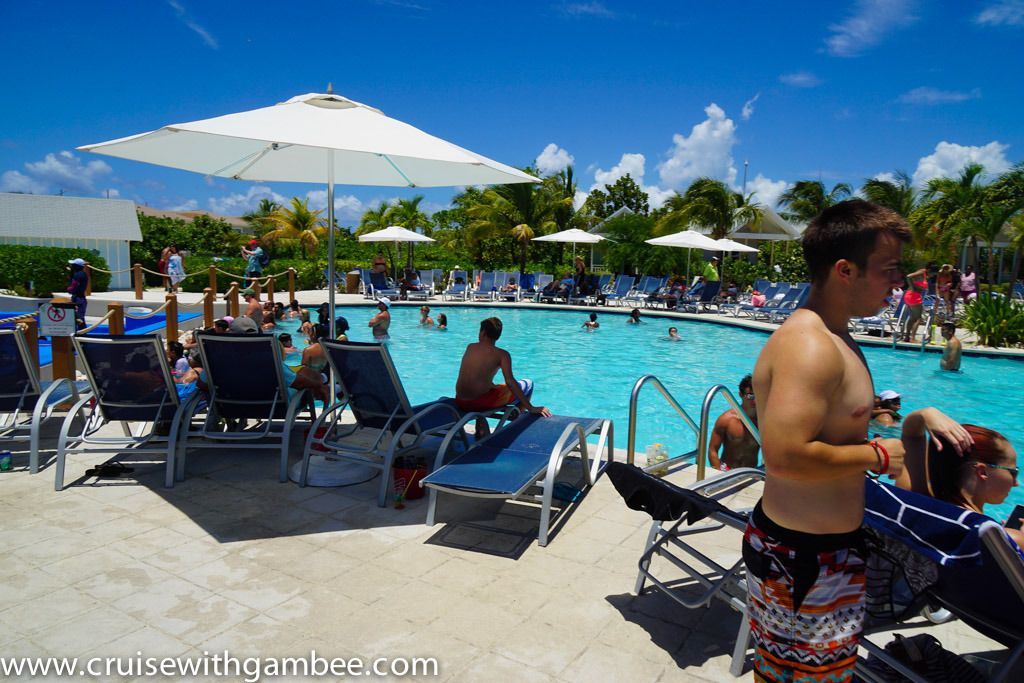 The flow rider starts at $30 for 1hr. I imagine that is with other people ridding as well.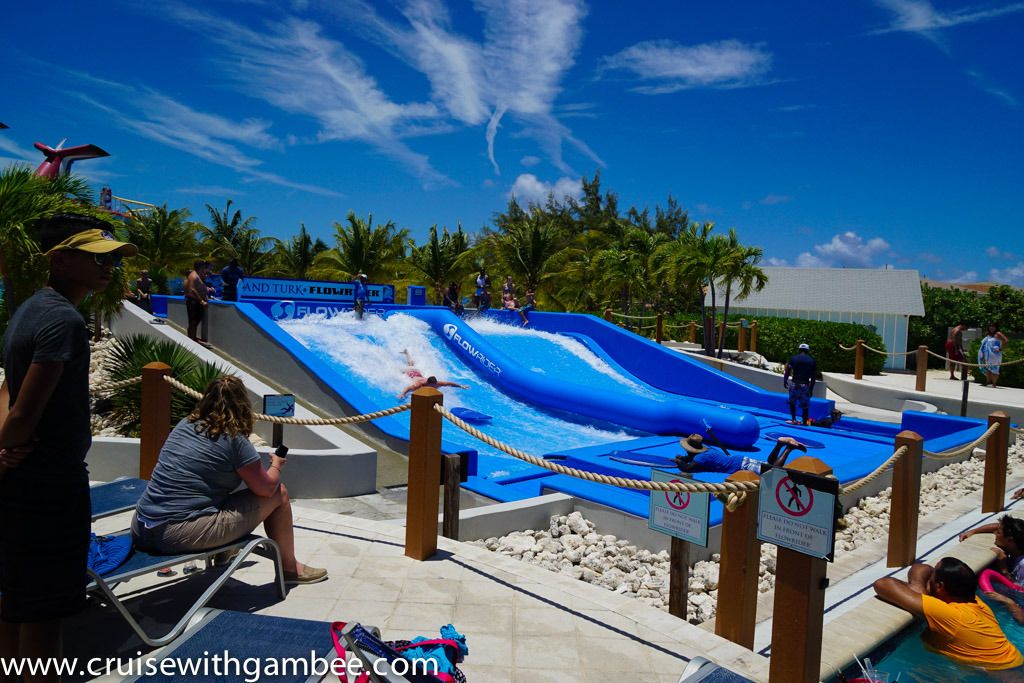 I have already tried this on the Allure of the Seas and taken a beating on it. It is a lot of fun though =)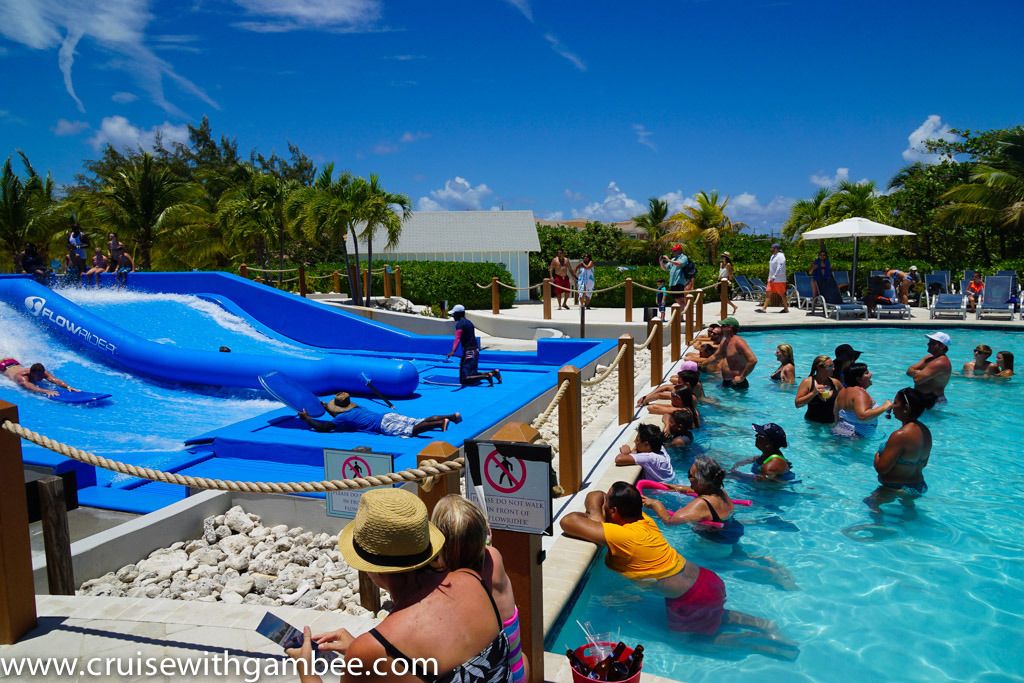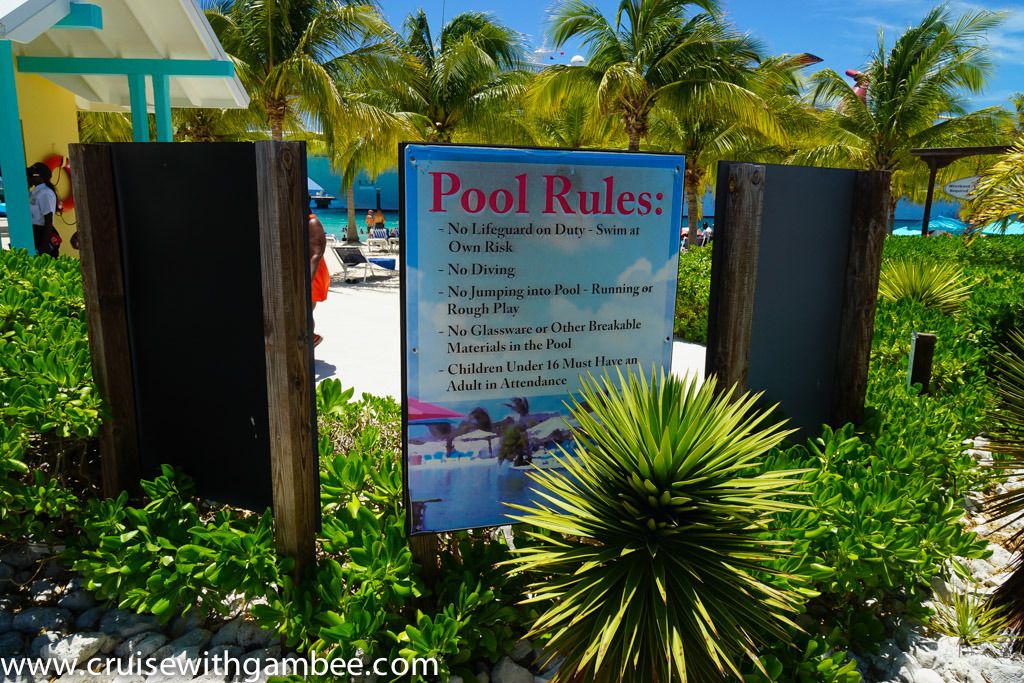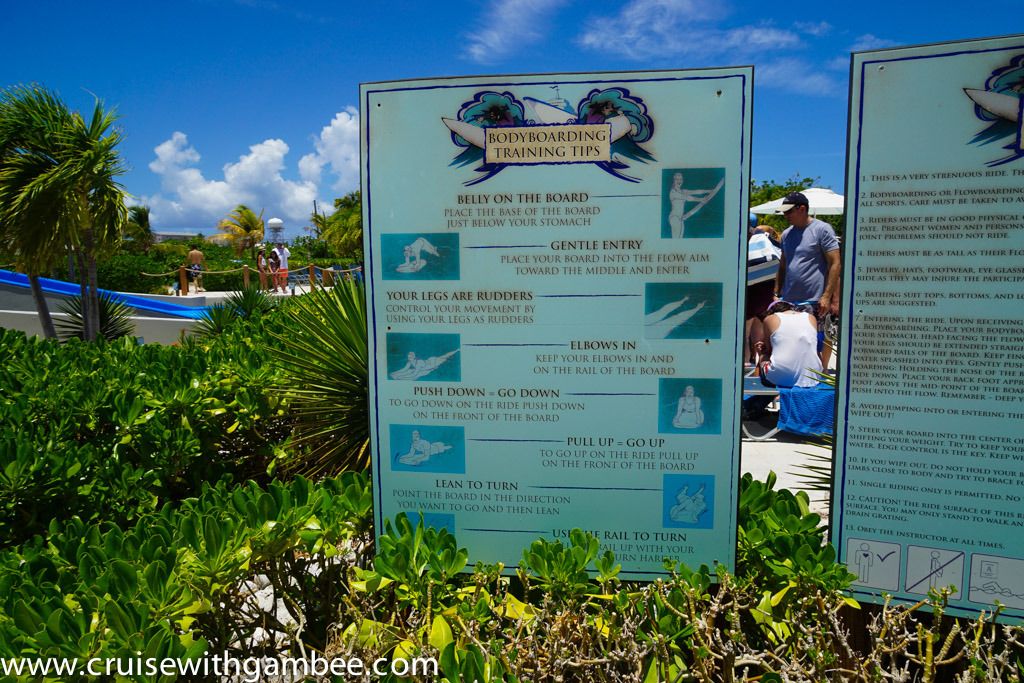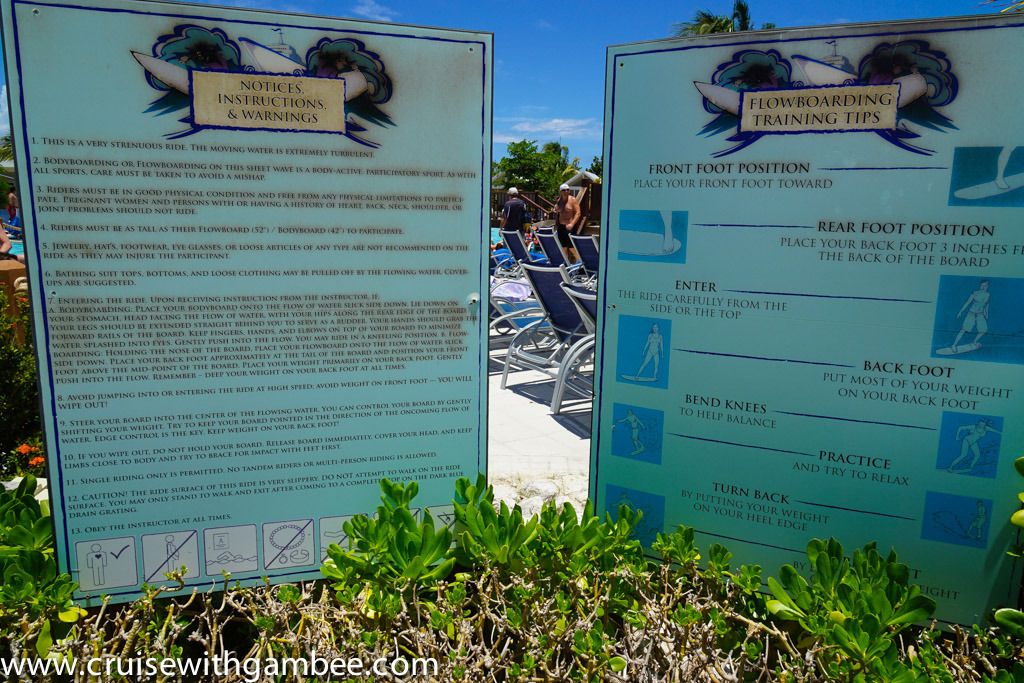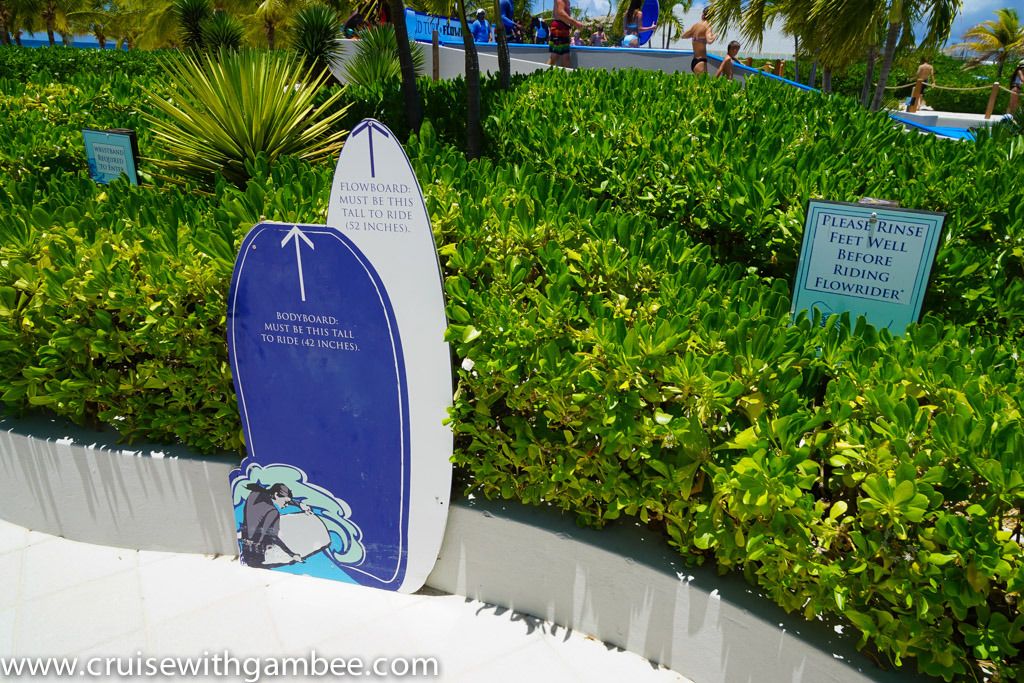 The same goes for the beach area. It seemed crowded to me. But if you go to the right of the ship there is almost no one there. So at least there is an option if you want some peace and quite. But the issues was that the water was full of seaweed, but I imagine this is a temporary issue.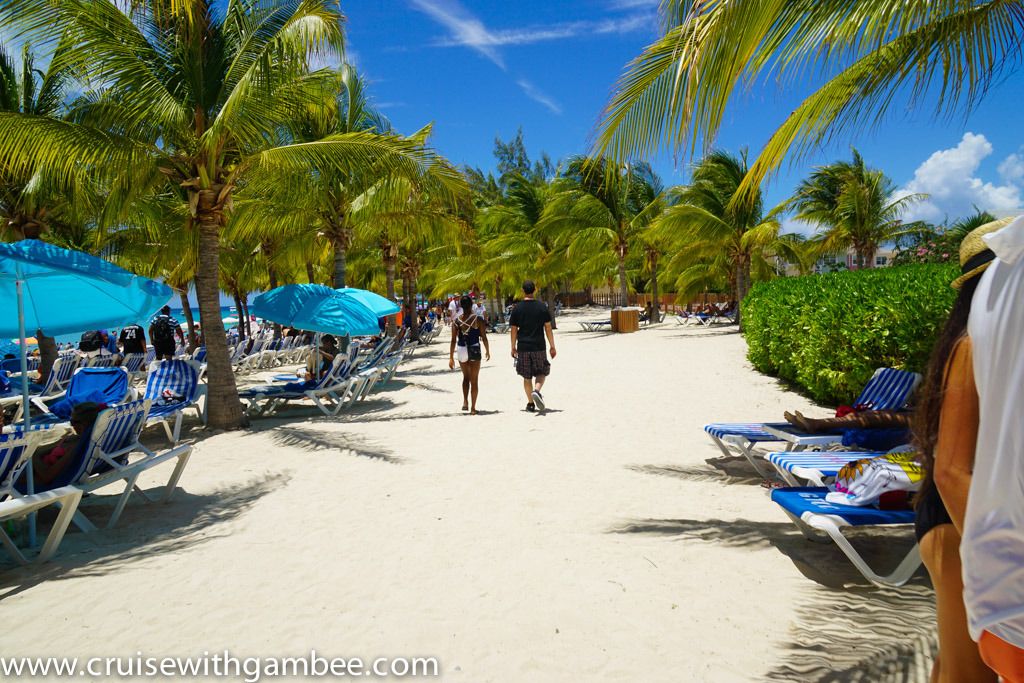 If you get there early there is plenty around, the main problem is that if you're the second ship to get there then your options are limited. You could always rent an umbrella for $5, or bring your own.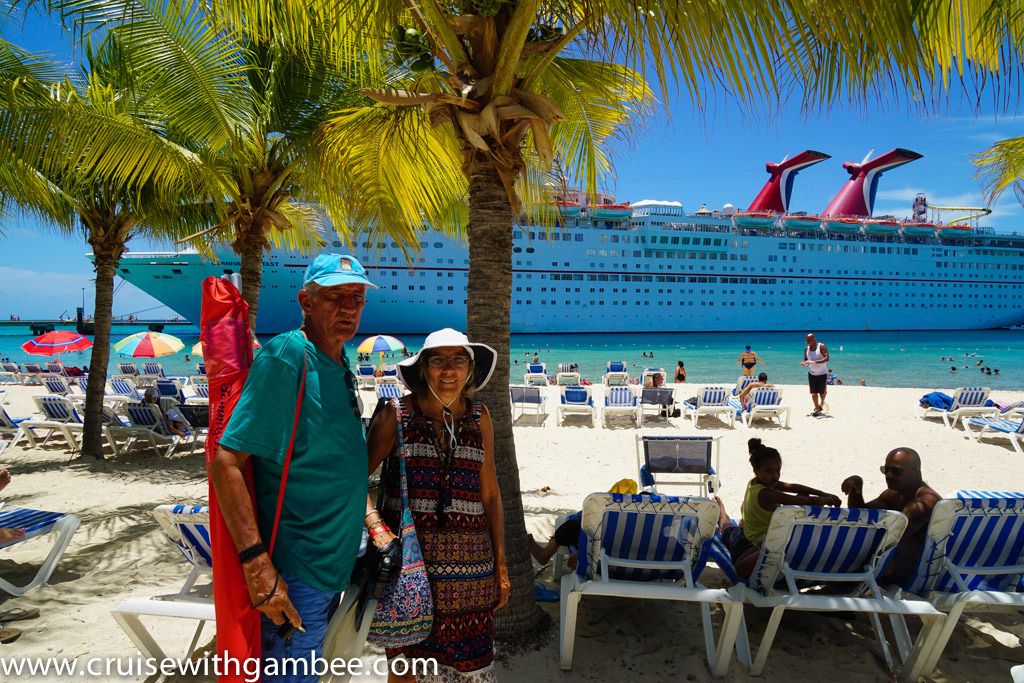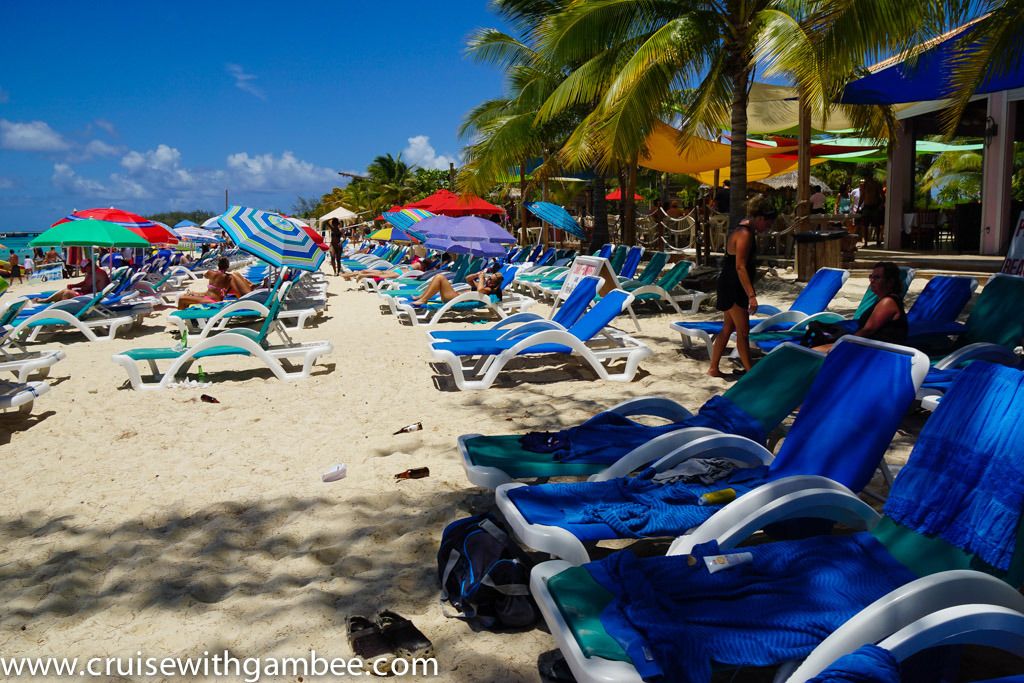 I told them that I was going to walk over to Jack's to meet Topher. I really no plans short of that. They decided to join me. The walk there is about 10 minutes, but it was a somewhat rough walk when compared to HMC. The sand is very soft and you keep sinking. I suggest you take your sandals off and walk by the water's edge.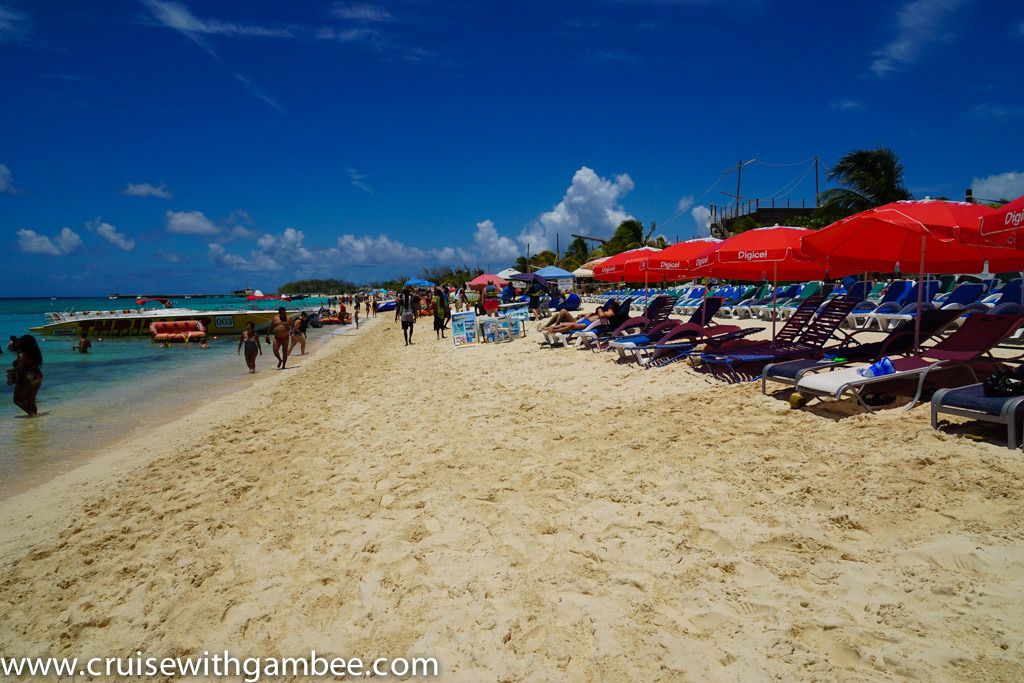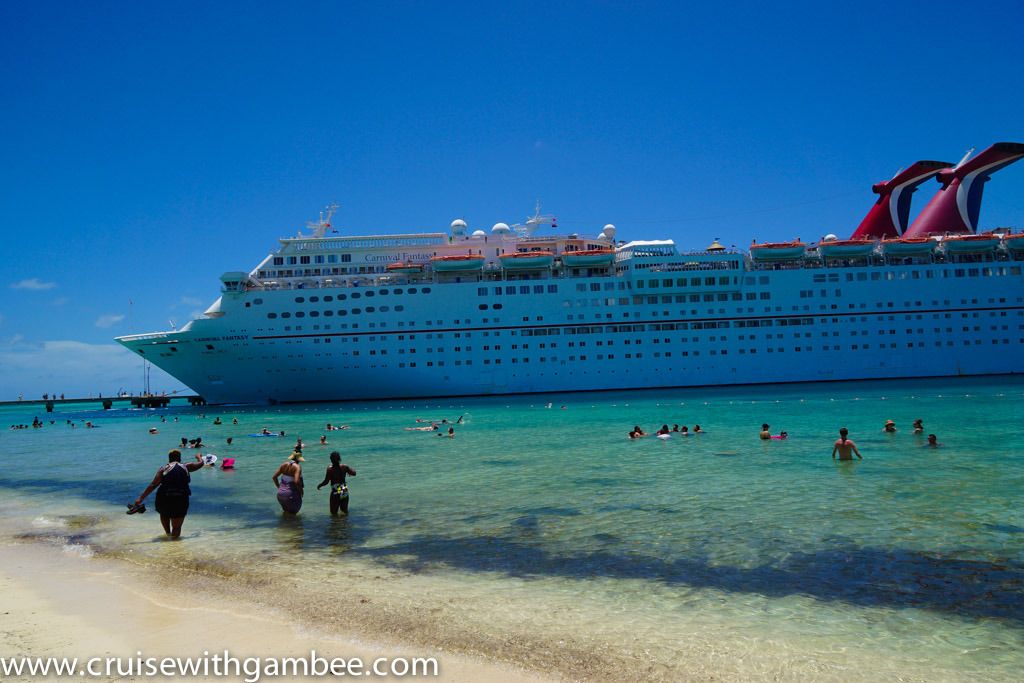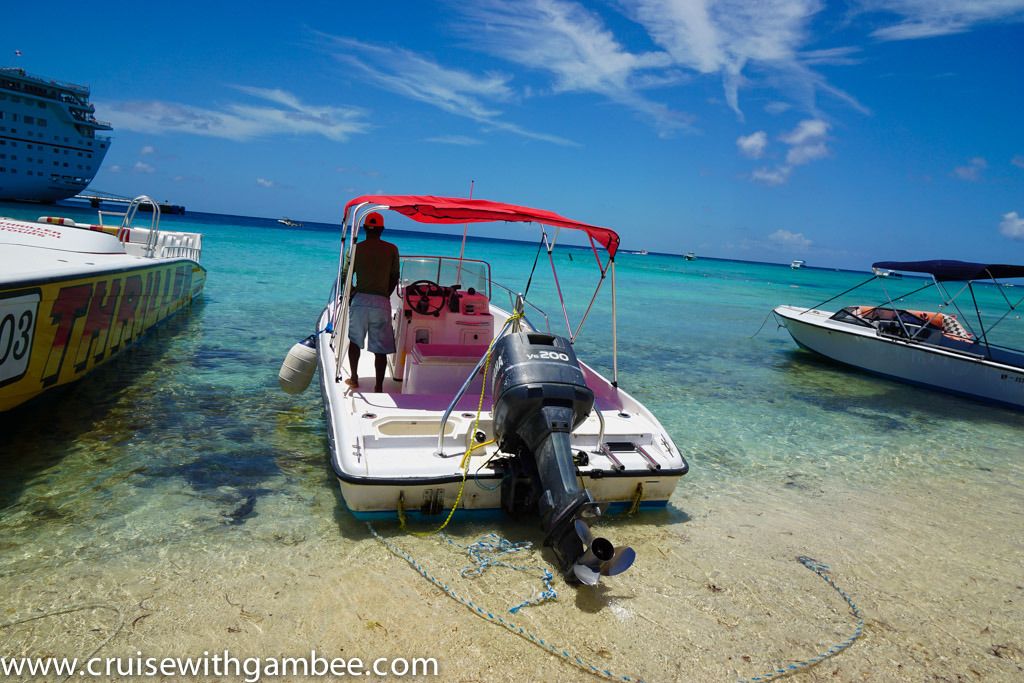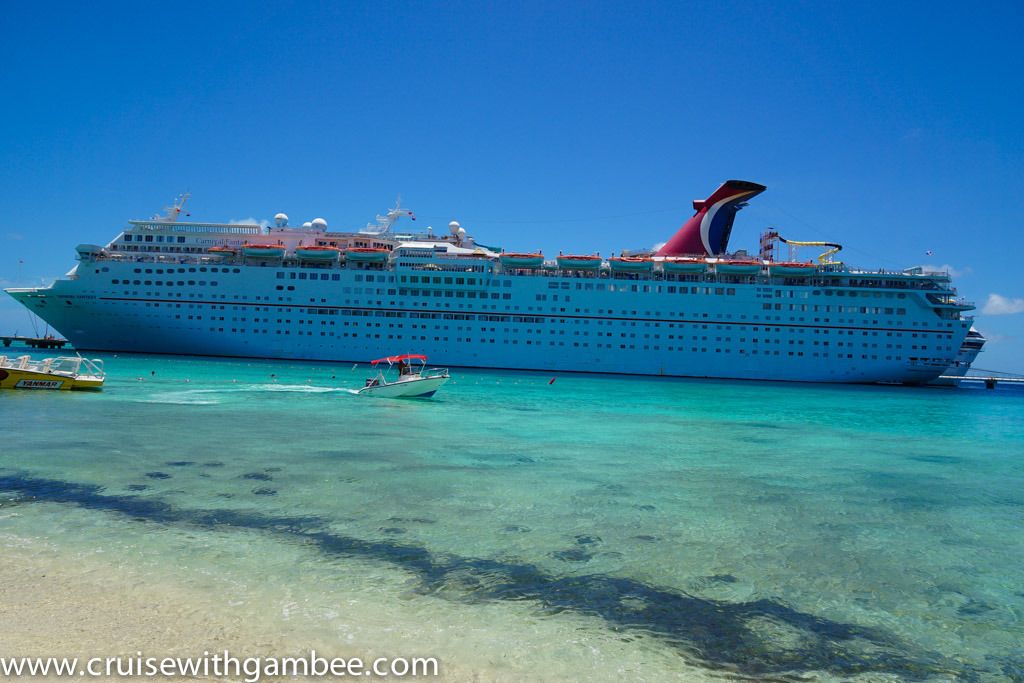 Notice how the seaweed starts clearing up as we move along.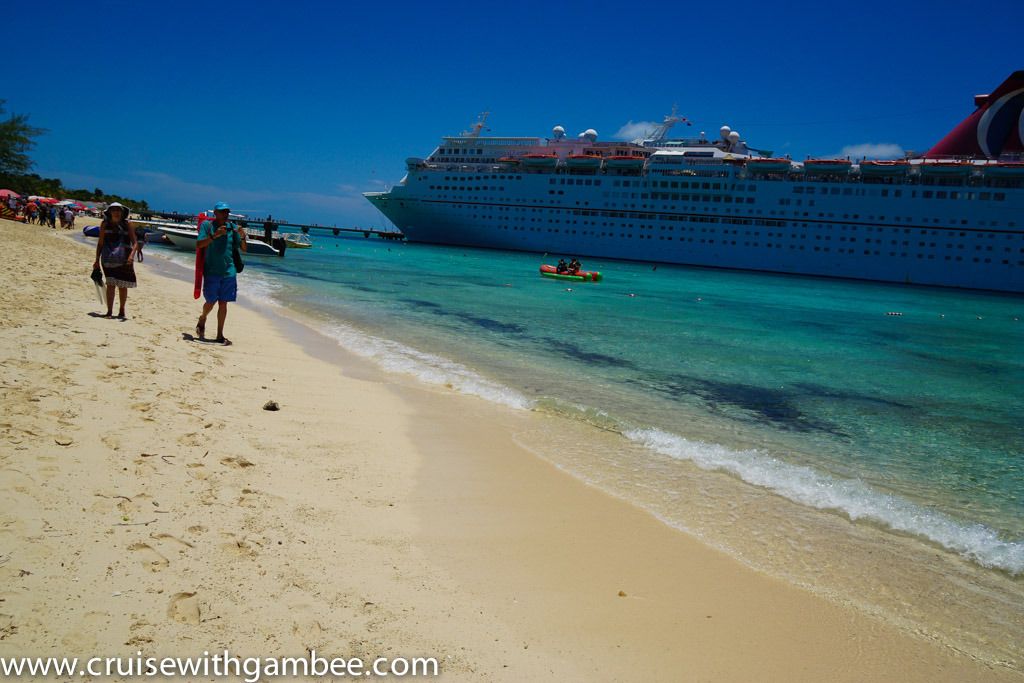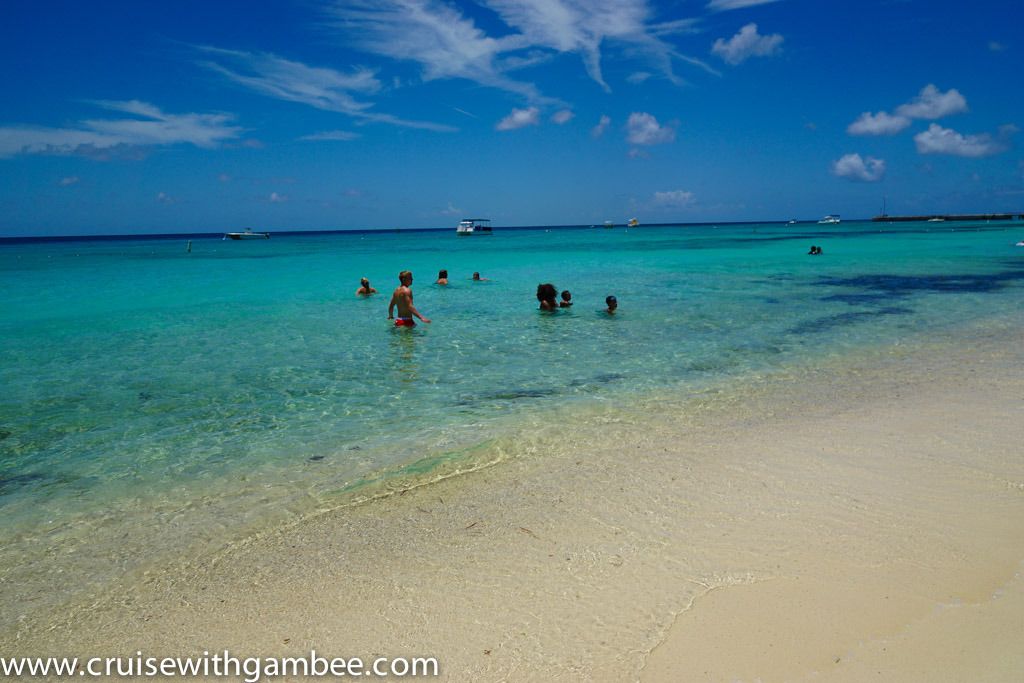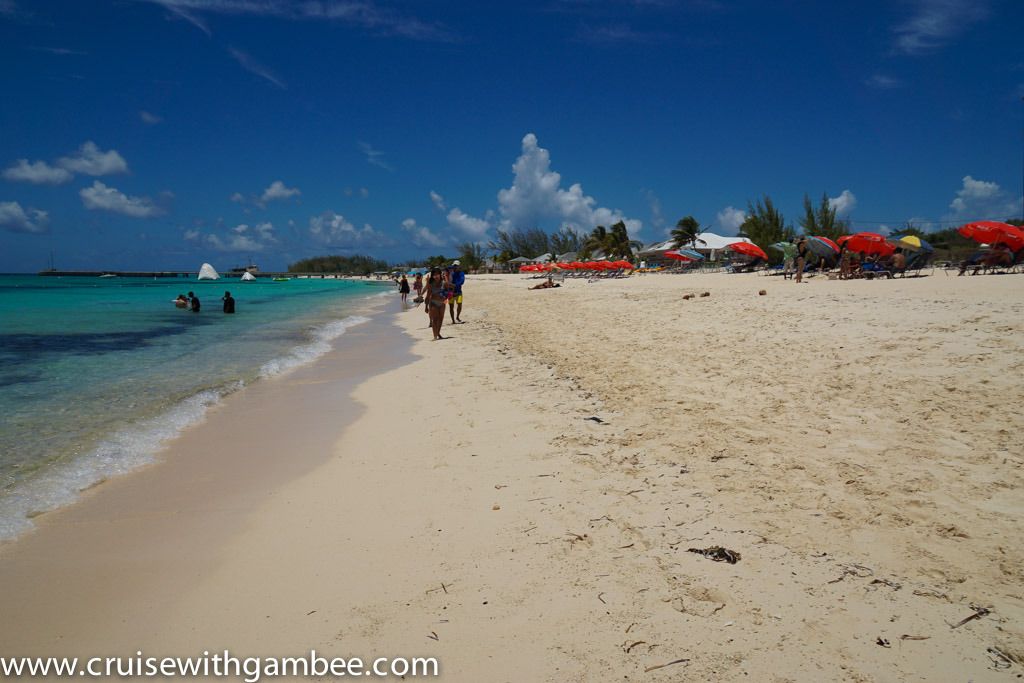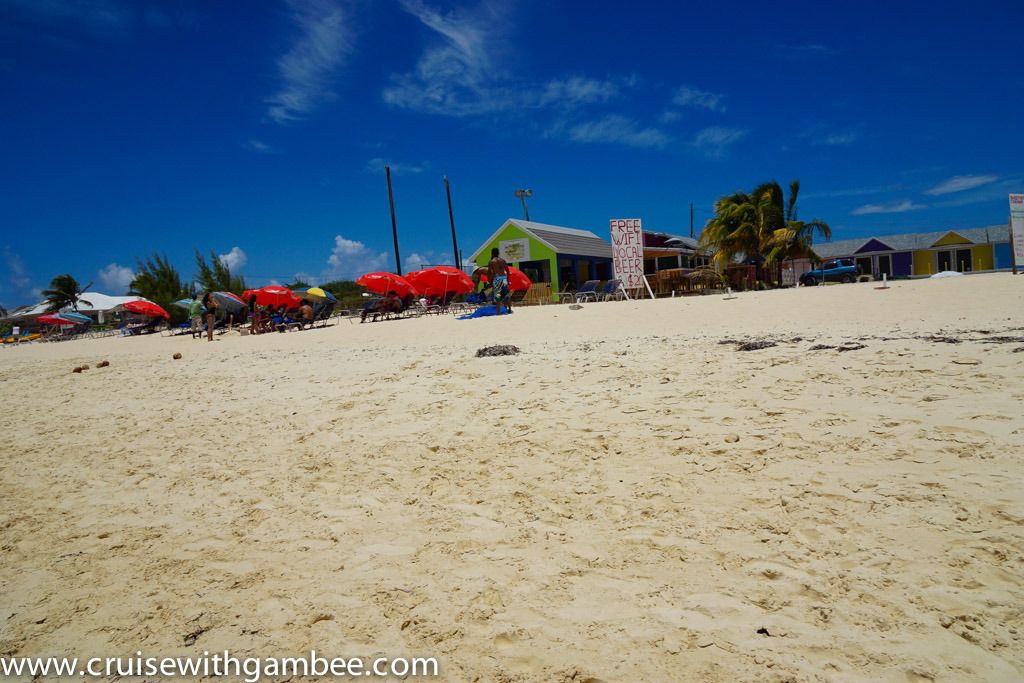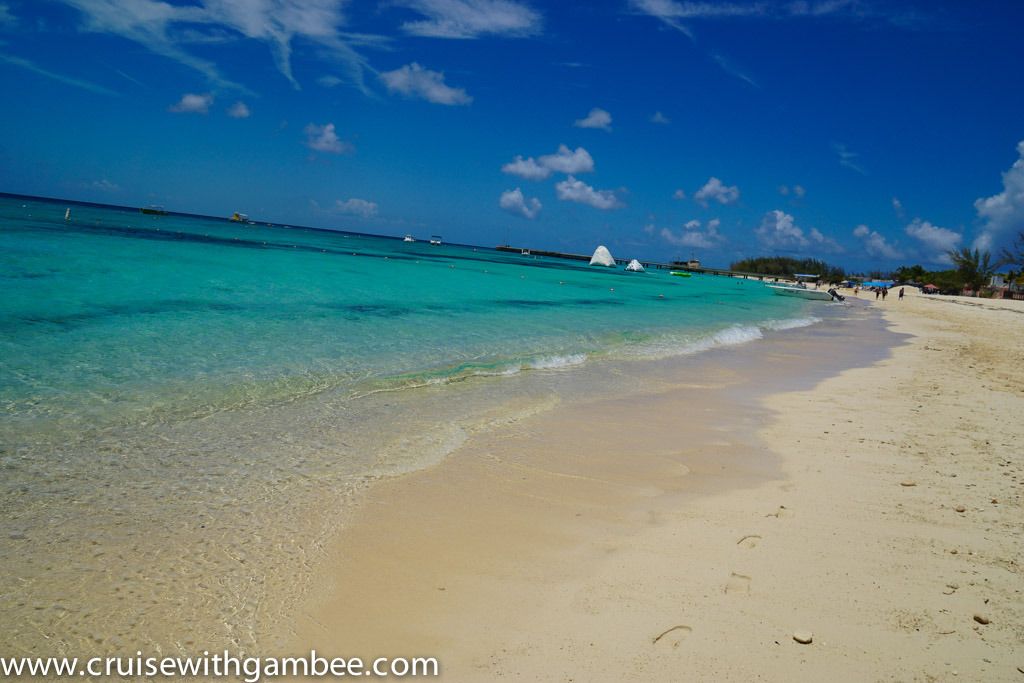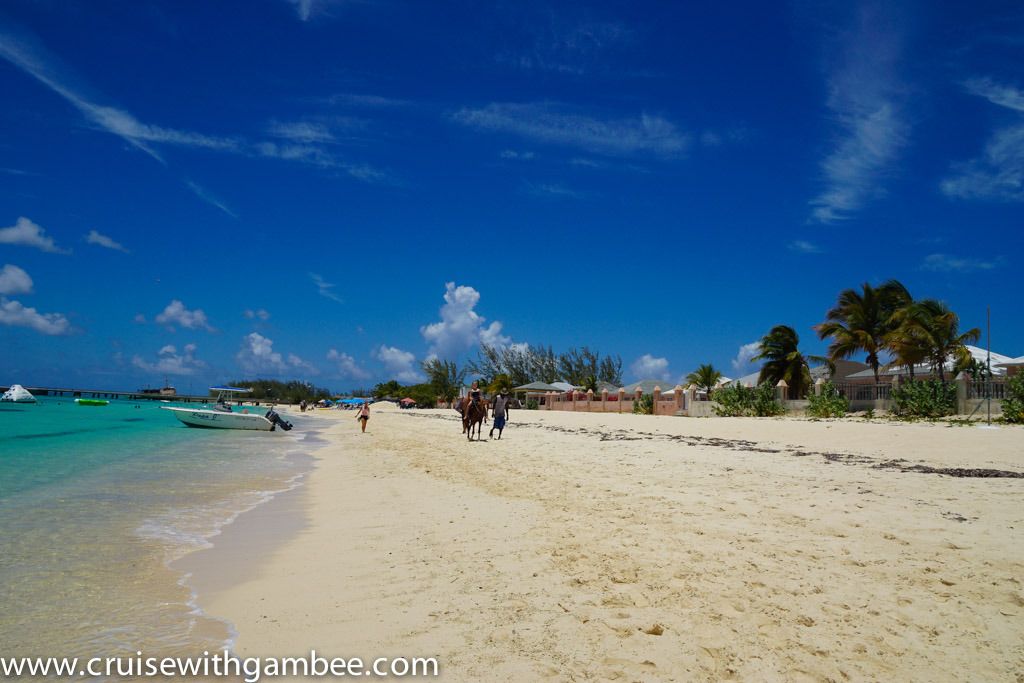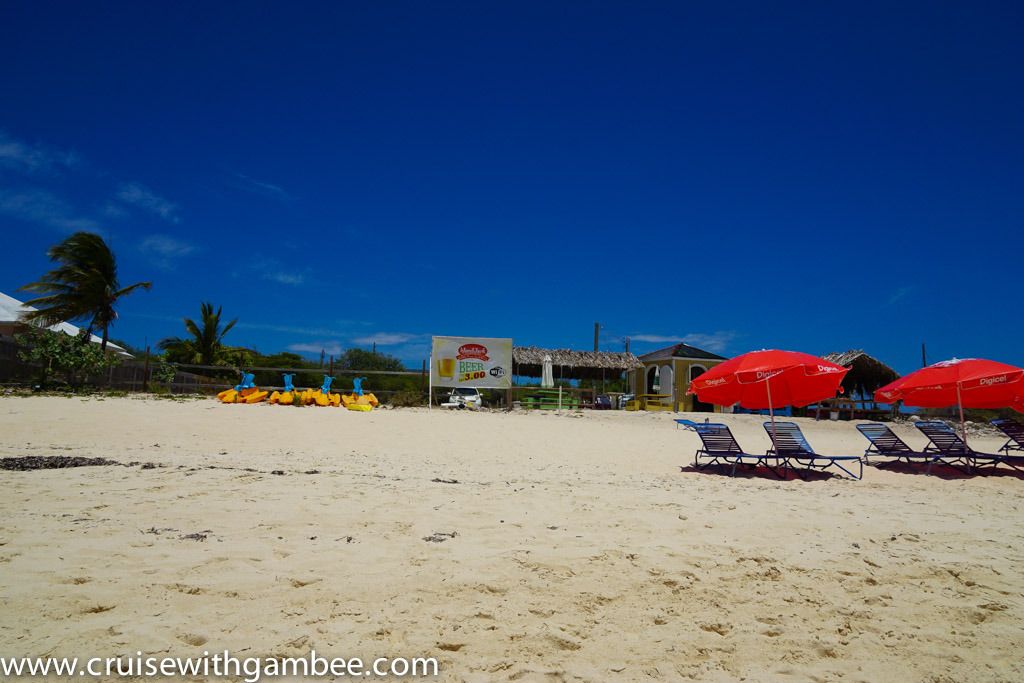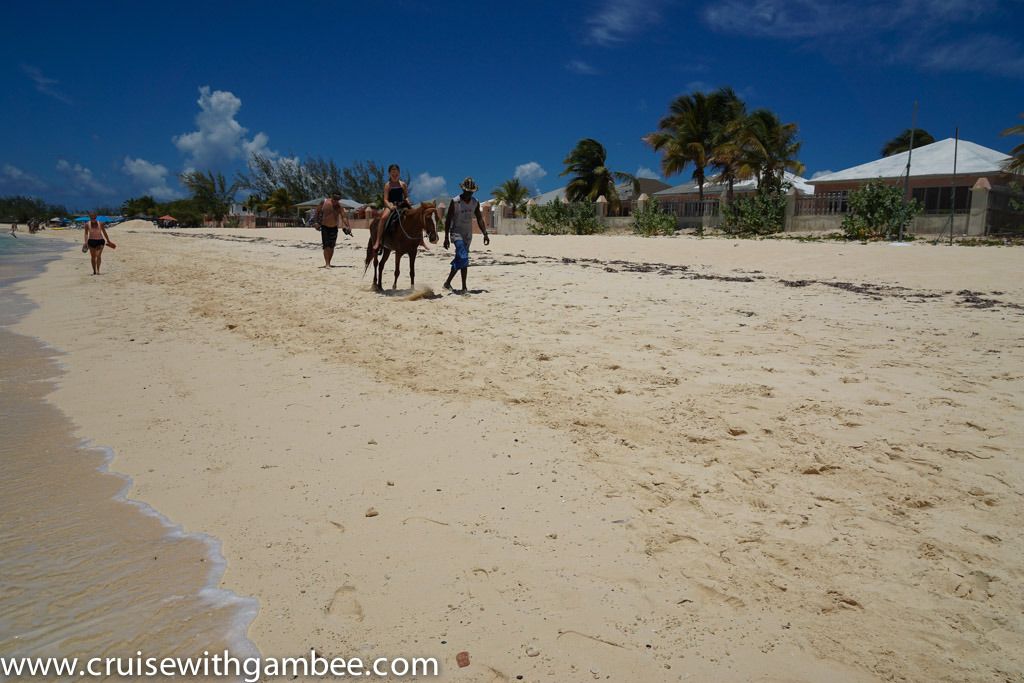 The beach is much nicer around here, and not many people venture out here. I had the idea that it was going to be really busy. This was a welcome change.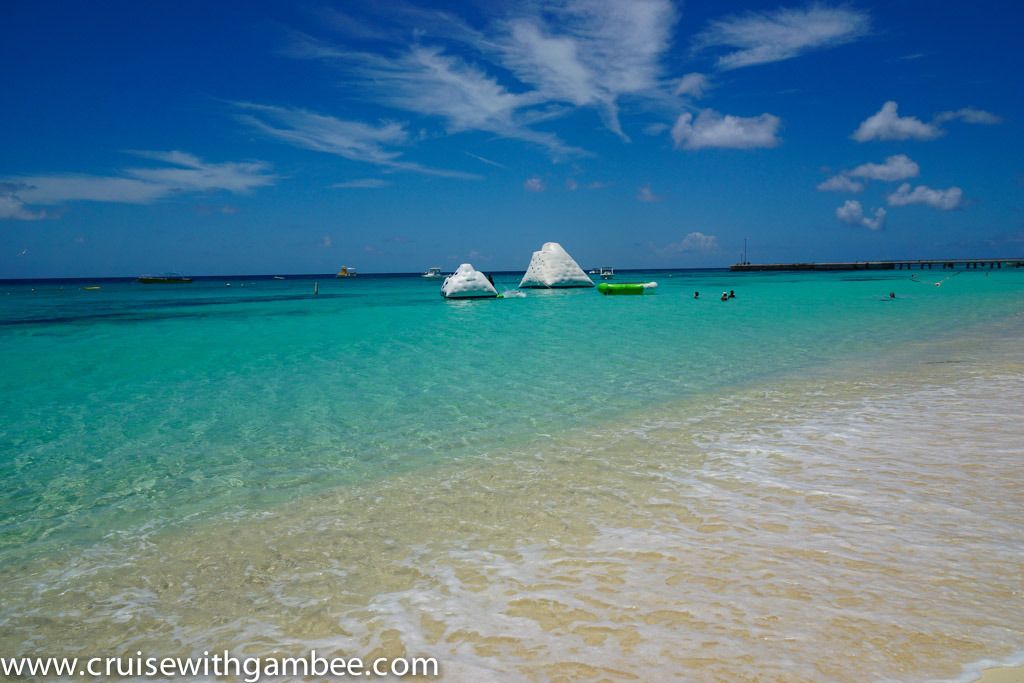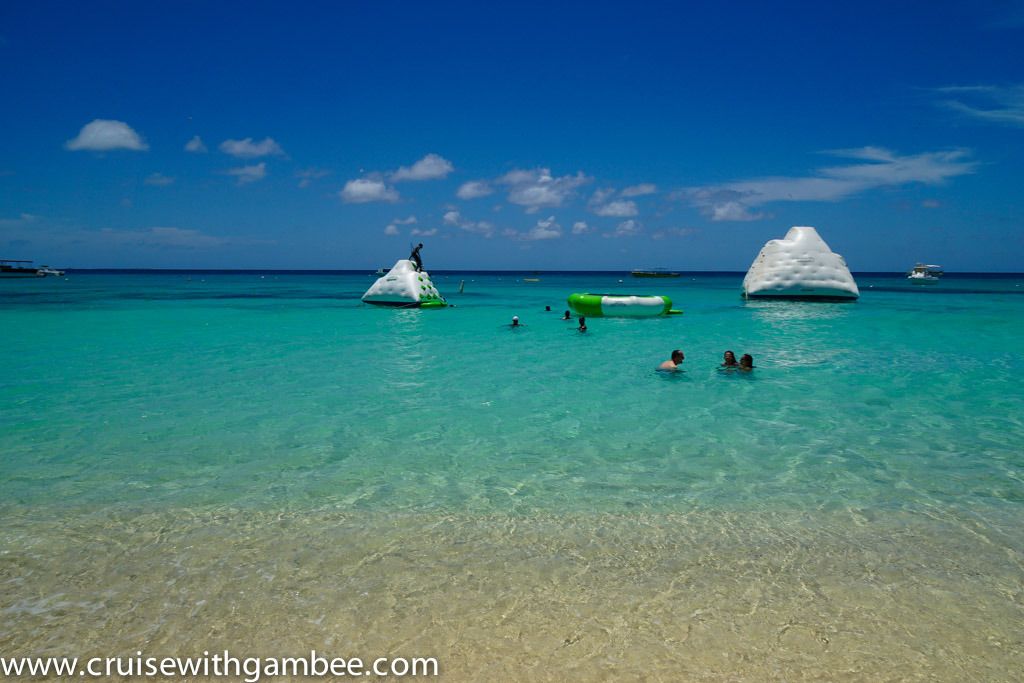 Almost no seaweed!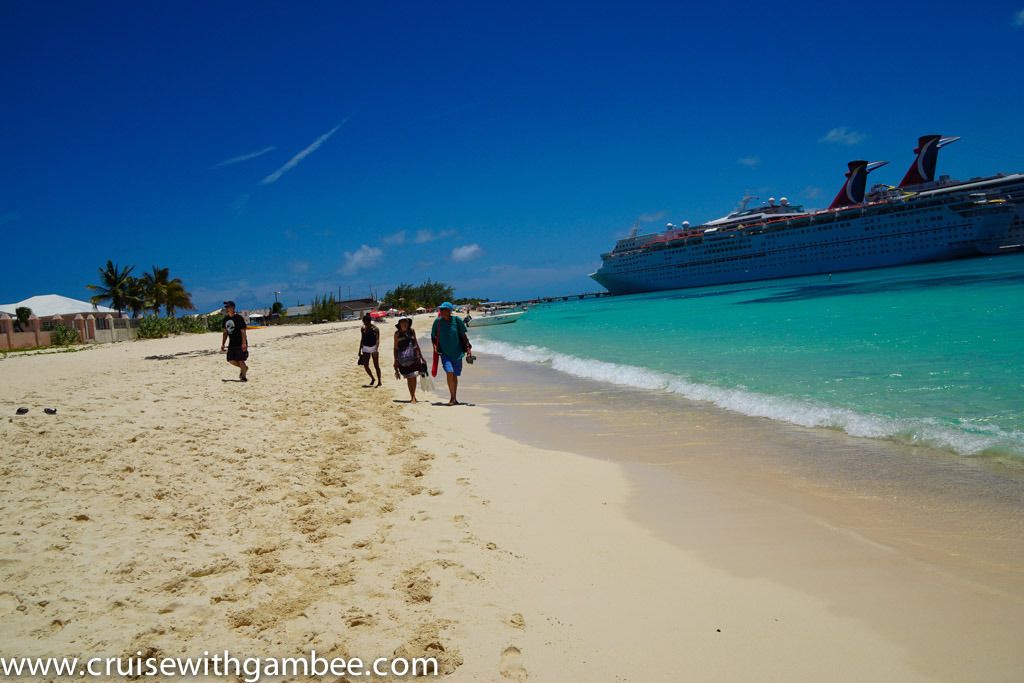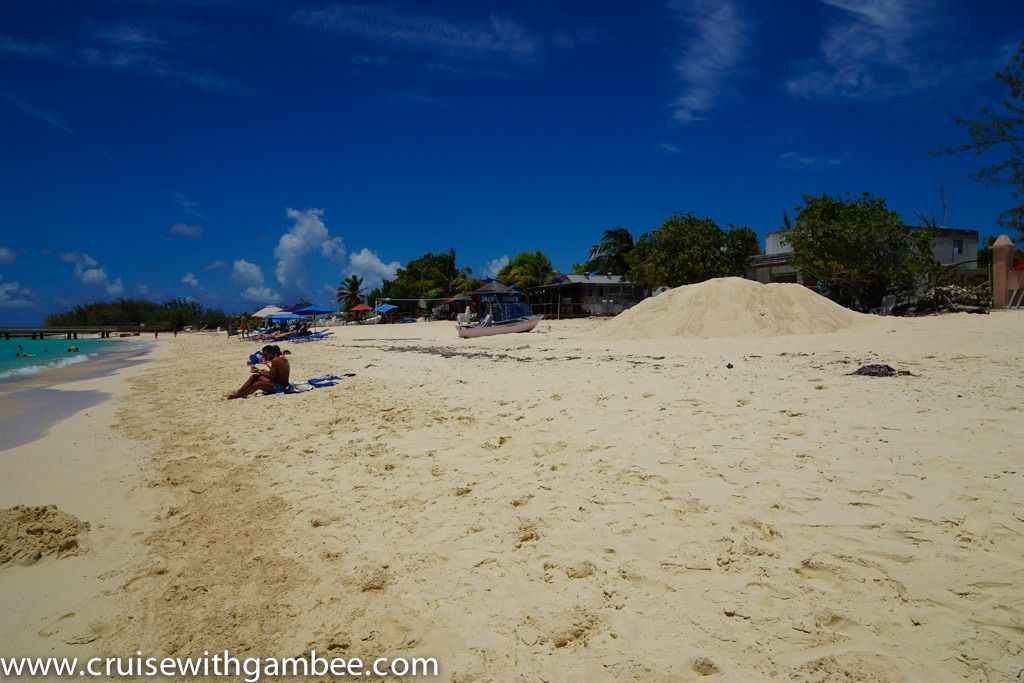 Does anyone see a dog? Topher! How ironic, the only reason why we came all the way here was for a dog. Great business strategy! But what happens when the dog passes? I was told he was around 5 years old. They even sell a really cool t-shirt with him on it.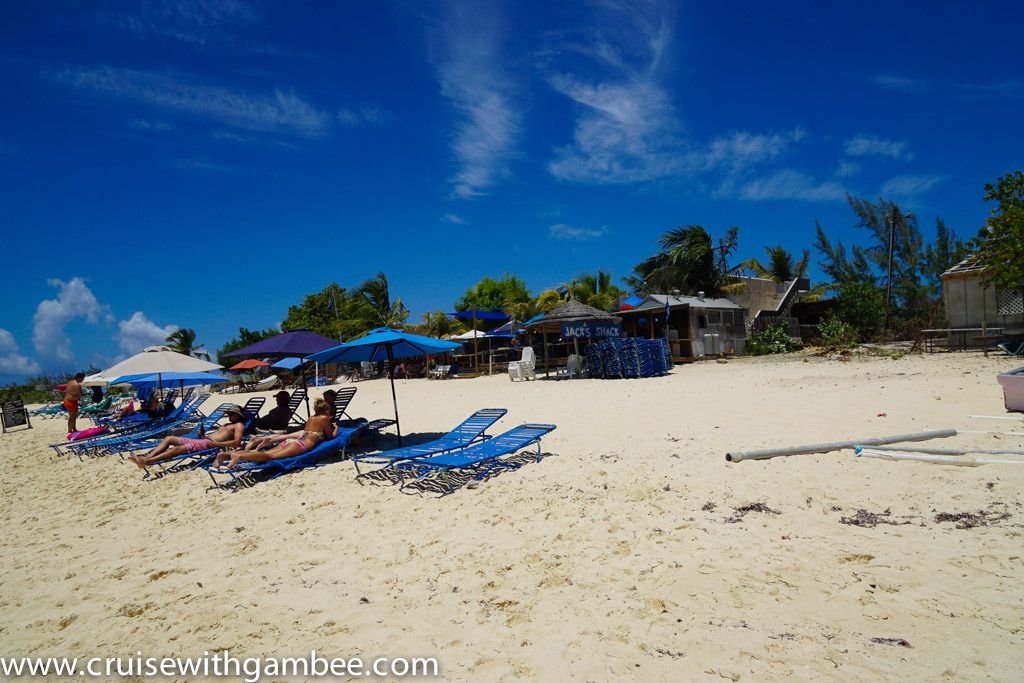 Isn't he cute?
No wonder he loves the water, it is so hot in there.
A few people inquire me how to get to Jacks. Basically, you get off the ship, walk the pier, go through that main store, and then make a left turn. Just keep walking and try to start heading towards the beach. Once you reach the beach head to the water's edge and walk for about 10 minutes or less. It is before the old, damaged pier, impossible to miss.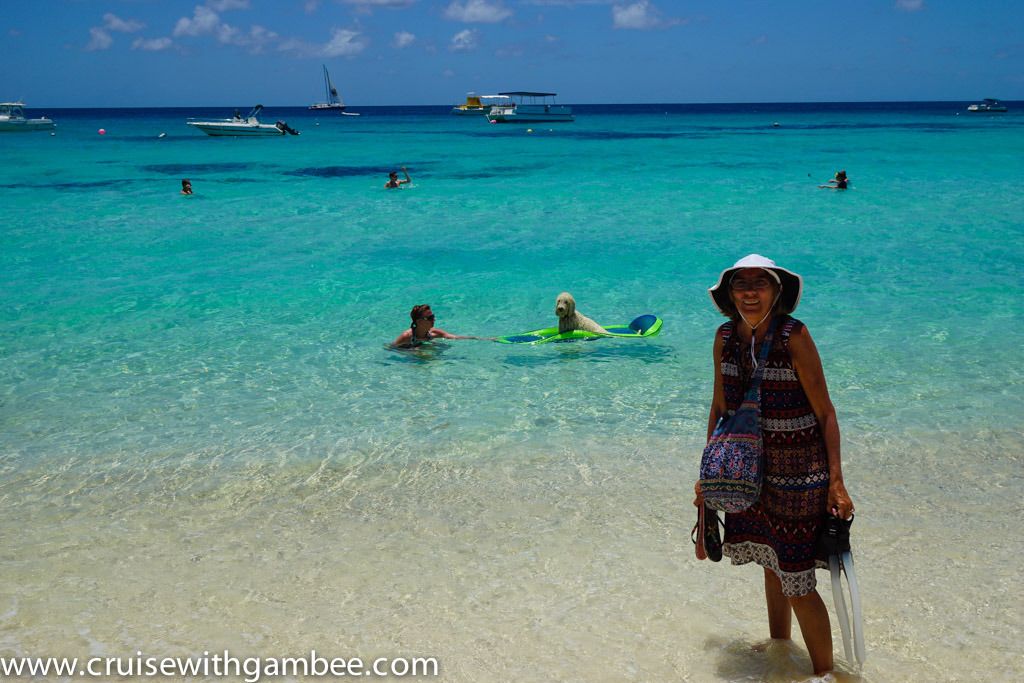 We made it to Jacks and just wandered around. At first, we had no plans on eating or drinking there. But the somewhat long walk had us dehydrated. So, after I saw Topher, I decided to head to Jack's shack to at least see the menu. I could tell that they wanted to drink and eat something as well. I had brought some money with me, so I figure I could just invite them.
There were a handful of people at the bar. Two or three tables taken, and a few people on the beach. This facility has it all, lounges, umbrellas, drinks, water toys, etc.
You can see one of the black shirts of Topher that they sell there. I think they are $25, but they include a drink. So they are basically around $16
My uncle taking pictures of Topher.