Fish and chips, my favorite! It was very tempting. So much so that I suggested we eat at the buffet that day. But it was a no go. After missing lobster night, no one wanted to miss the MDR again, LoL. I can't blame them, the MDR was great aboard the Victory!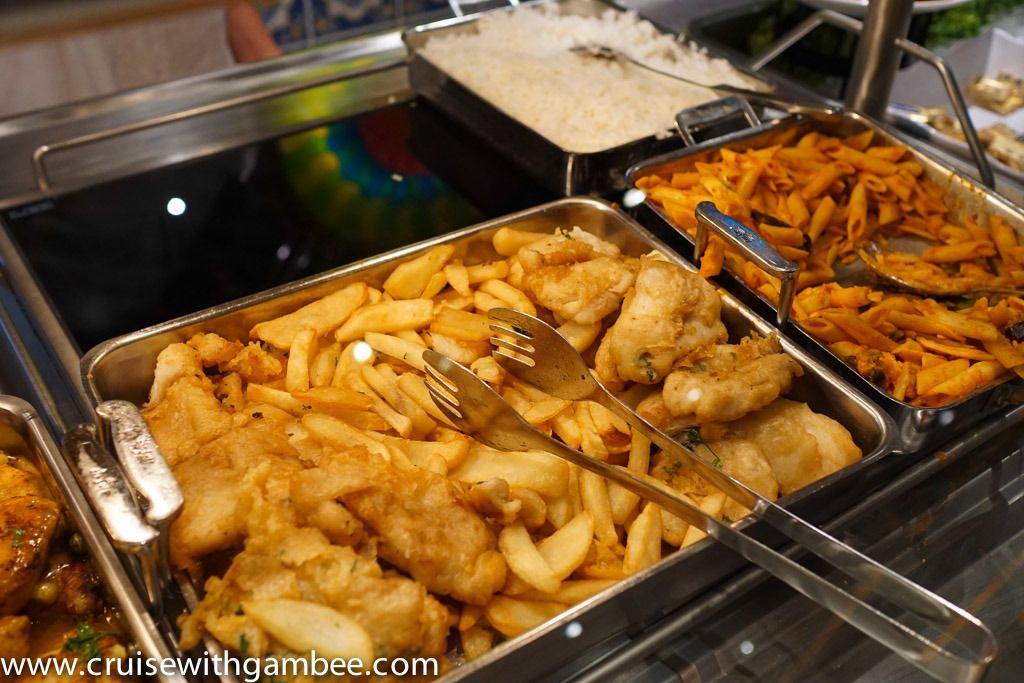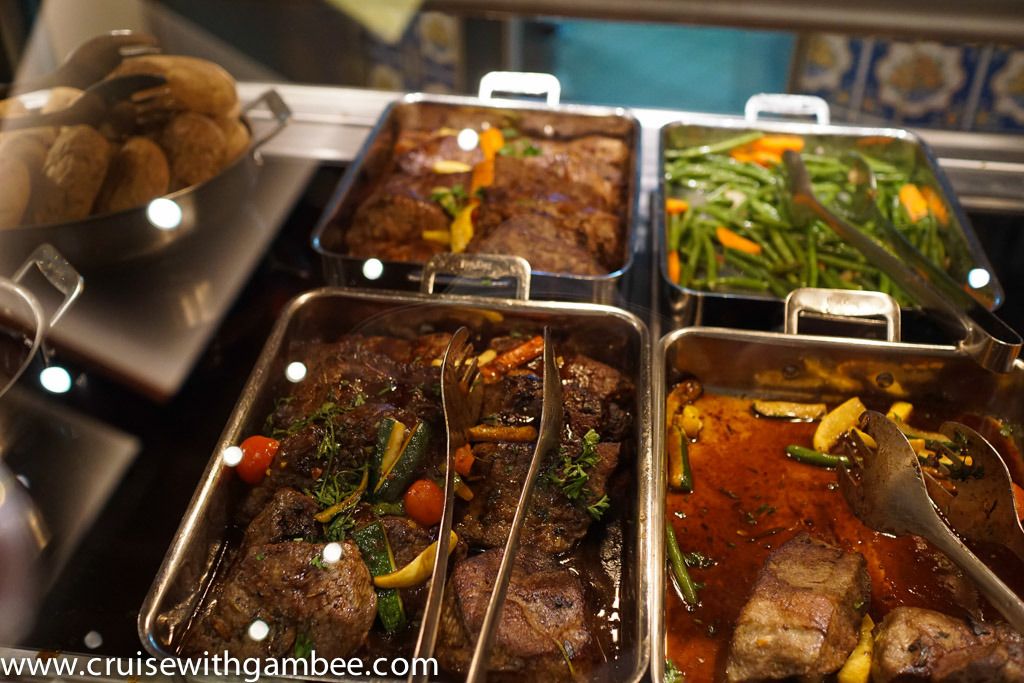 Not sure what's going on here, mom trying to help ?
I guess at some point I took photos of the drink list. I think this was at the Atrium, just before going into the MDR. Oh wait, now I remember. My uncle was enjoying a few songs from the live band.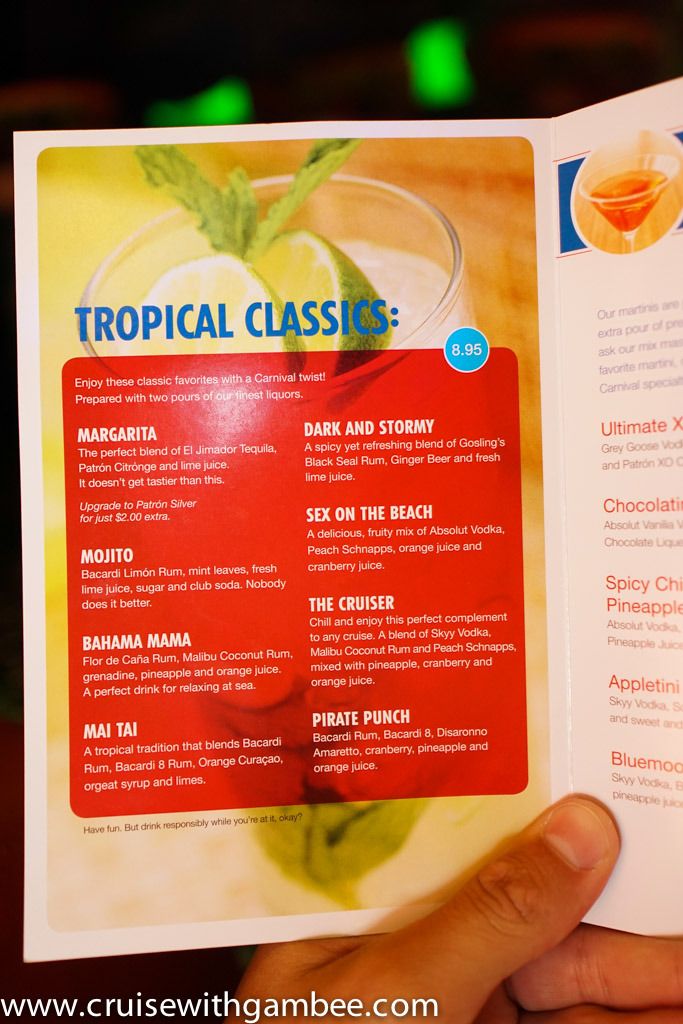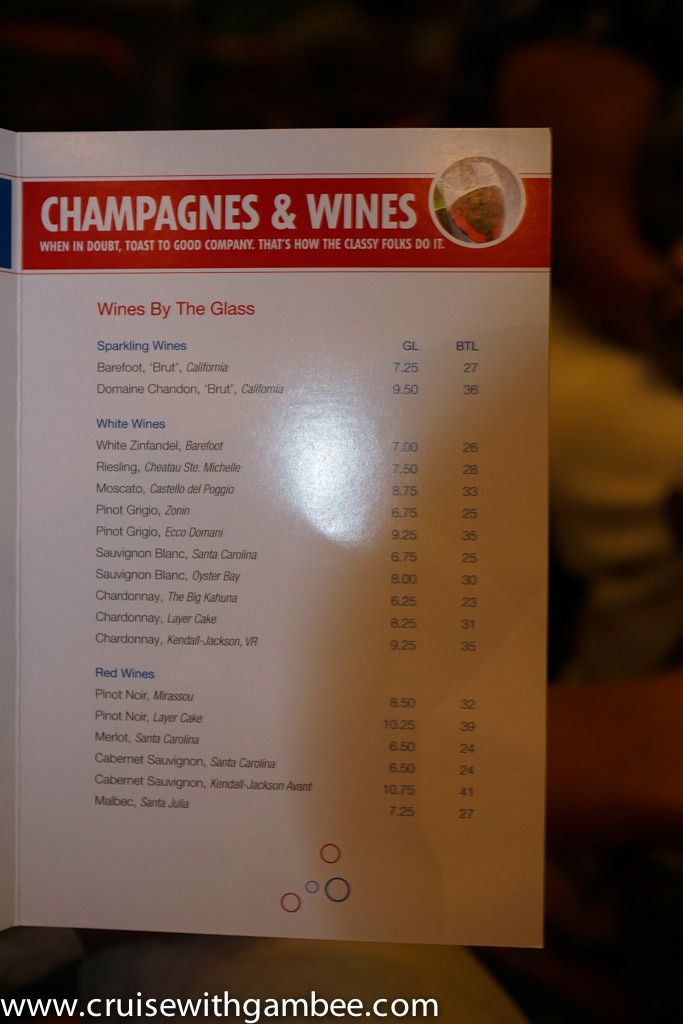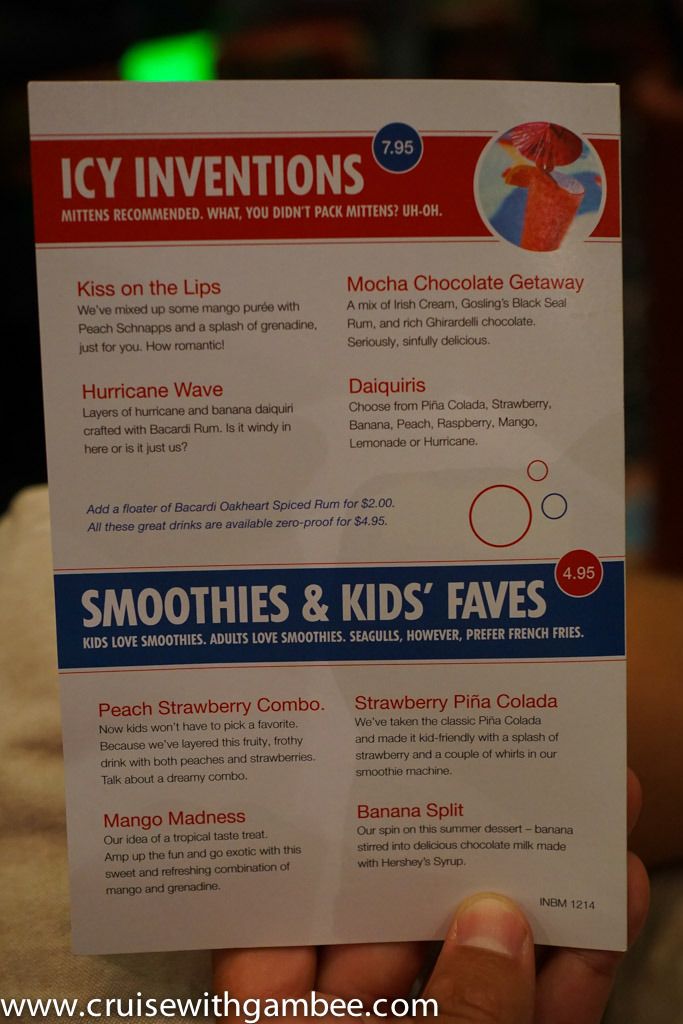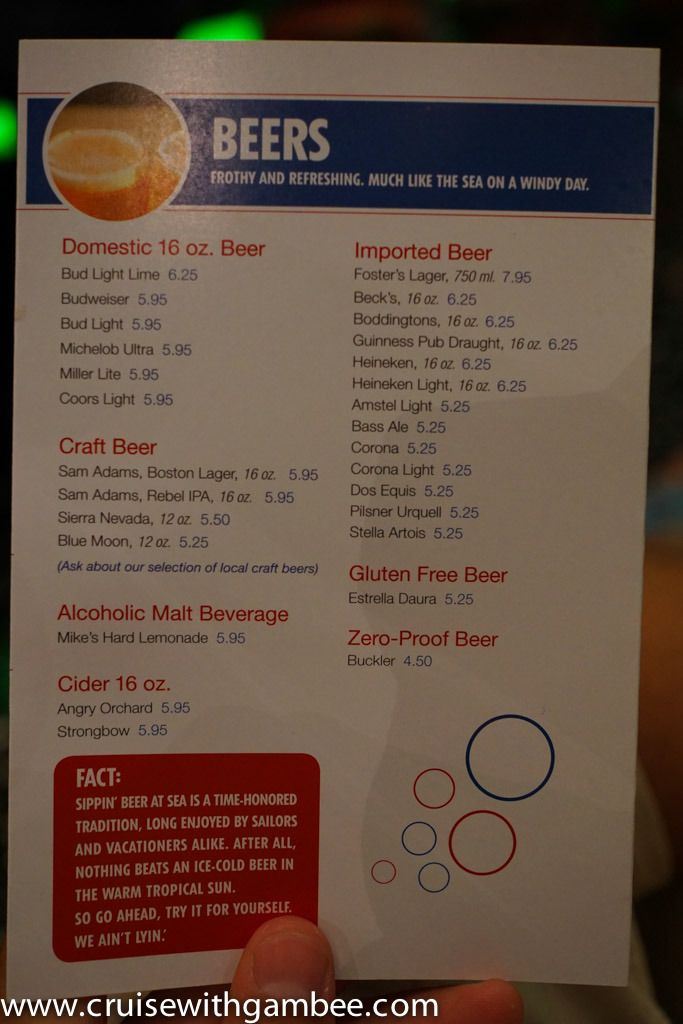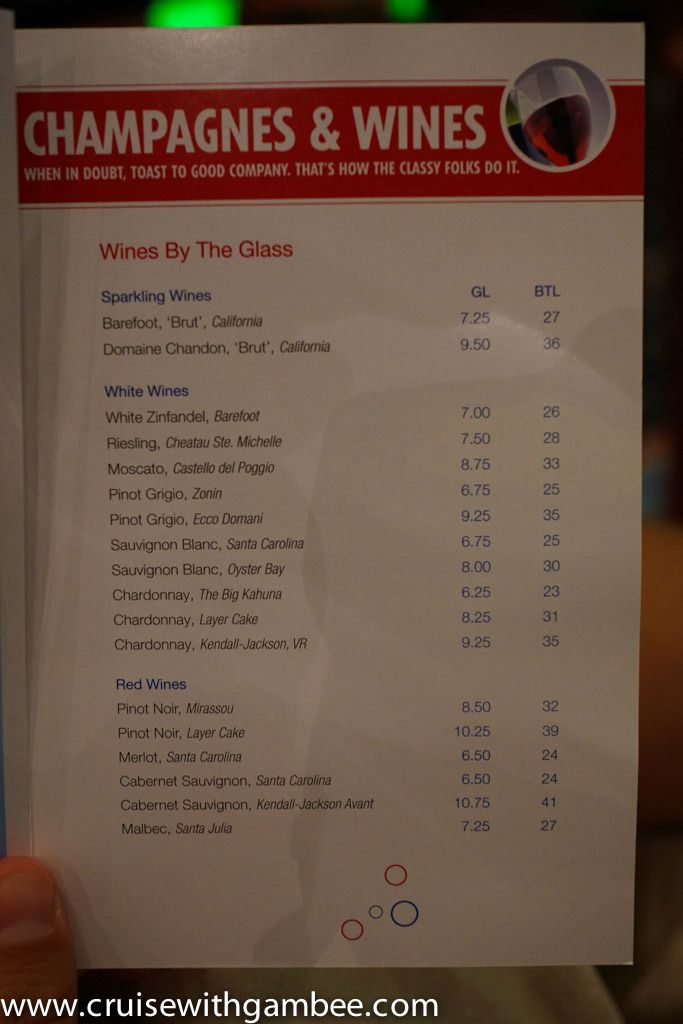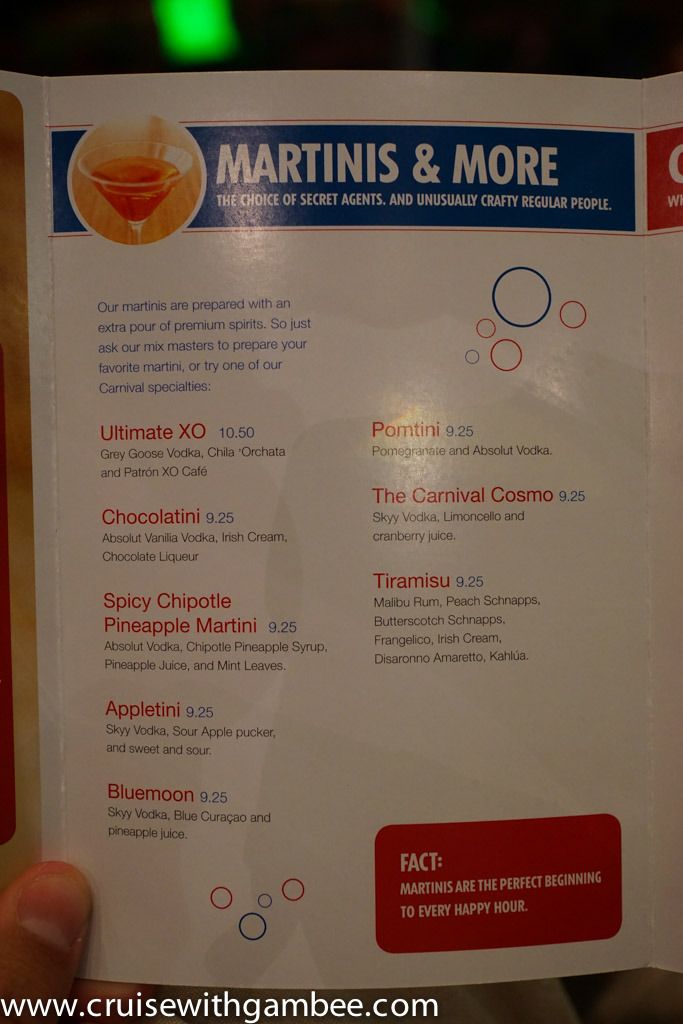 We headed into the MDR, and to our surprised guess who was there giving us that sweet look that she was famous for
. Then again, I don't think the hats and uncles tie were helping, LoL. But the good thing was that she had no ammunition to kick us out that night
She still made her point with that ever so gentle and smooth look
. She might have a good chance at getting a job at the Four Seasons Resort. Does anyone have connections?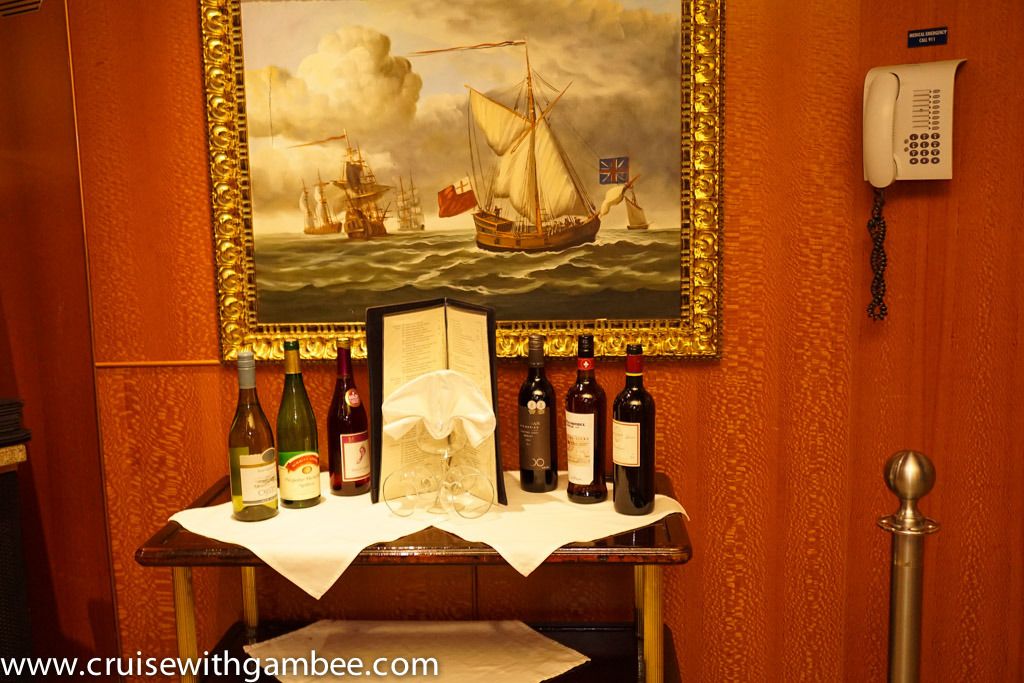 We were sat promptly at a table that was new to us, remember we had anytime dinning. The head server was very nice, but the assistant server seemed to be having a rough day. Life happens, it is understandable. And how my favorite Pope said "Who am I to judge?". We tried our best to be gentle with him. I could tell something was bothering him. Family? It's a rough life on a ship.
The menu for that night.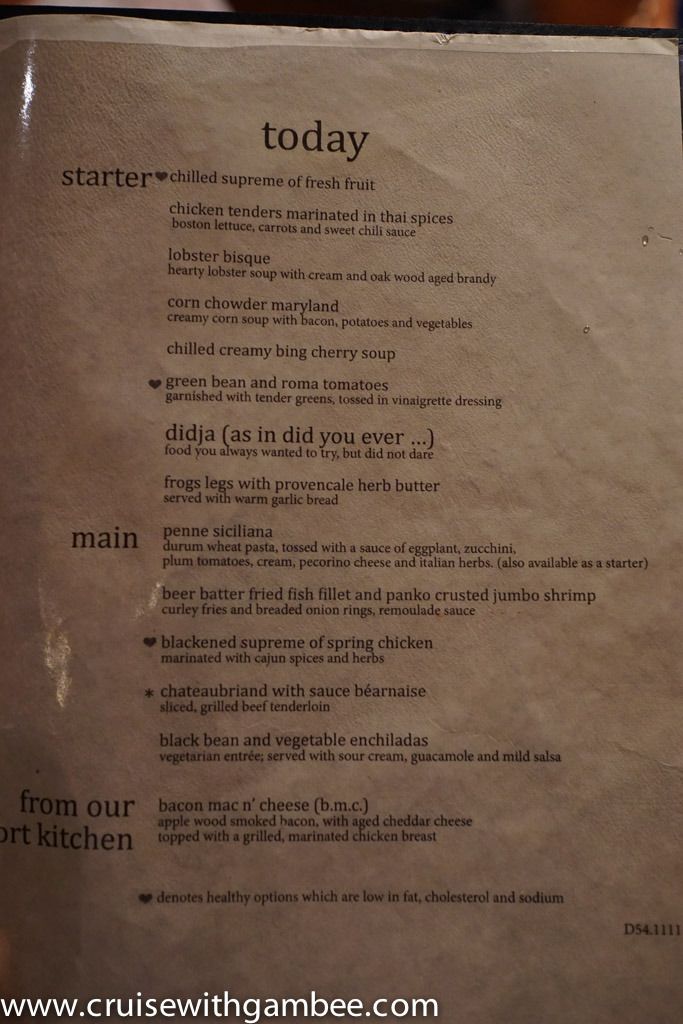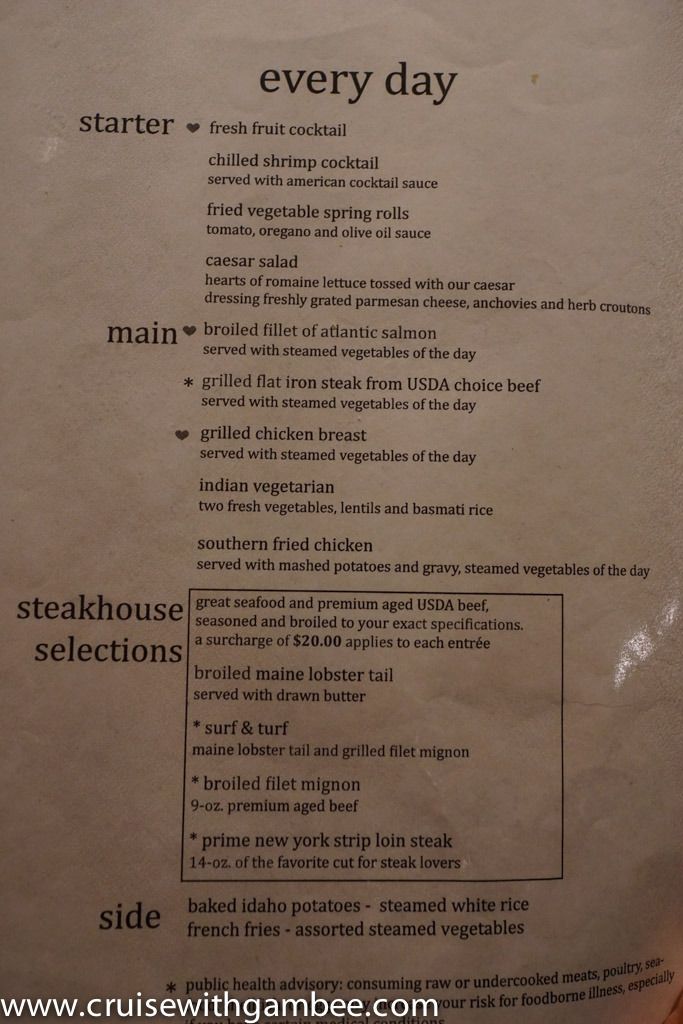 I forgot to mention, the hats were an even bigger hit when grouped together. Everyone would ask where they got them from, and even if they could have one. Actually on one night the hat got my uncle a free drink at the Casino, one of the ladies gave it to him after flirting for a little while.
The food came on time, great service.
I got the frog legs, they were really good. I ended up ordering a second portion to give to my uncle and aunt. I forgot to share with them, oppssssss.
Two of them ordered the lobster bisque, it was really really good. It had nice chunks of lobster in it! I was quite surprised.
And two of them got spring rolls, they were good. But there are much better options.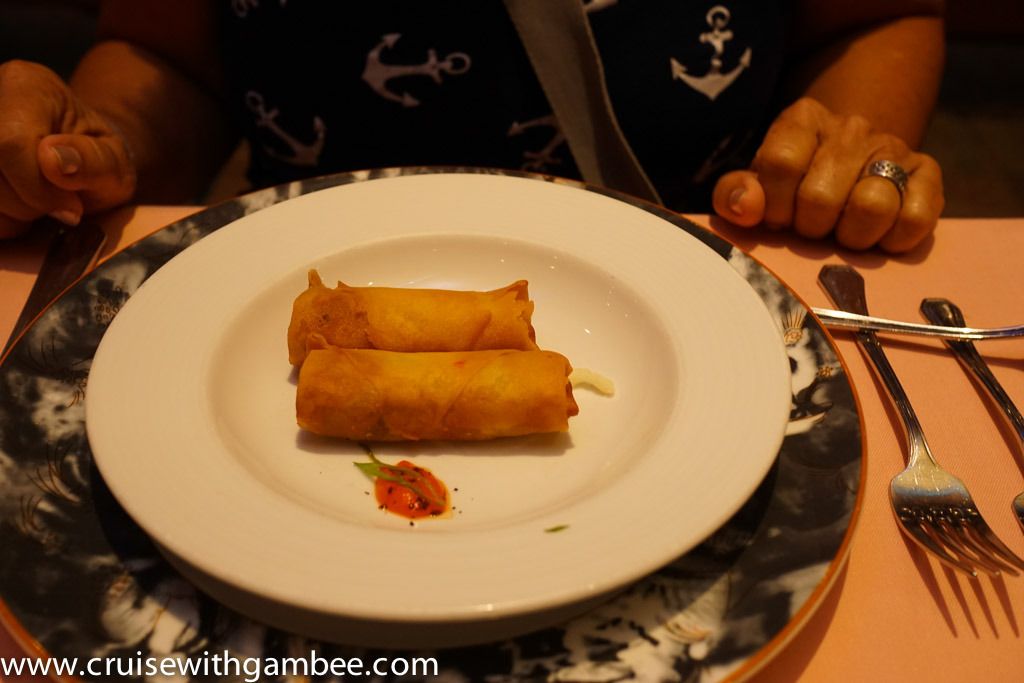 For dinner, I got the fish and chips, YAYYYYYY. It also came with shrimp tempura. It was really good! The only thing not good was the onion rings. I ended up sharing most of my dish.
Two of them ordered the Chateaubriand. They said it was good, I thought it was kind of mehhhh. My mom ordered one medium rare and actually both of them came almost well done.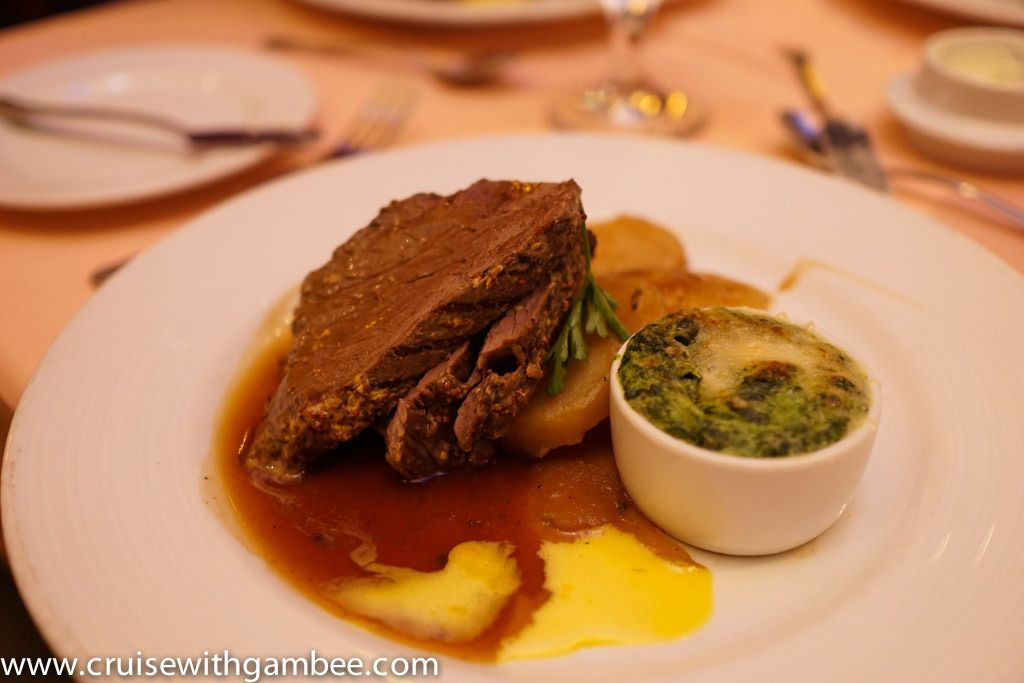 Two blackened chickens? No clue, did not try them.
I was enjoying my new case, I was between the red one and this one. Next time I will get red one. They both looked really good.
Cappuccino Pie. EXCELLENT!!! GET IT!!!
Souffle, HORRIBLE!!! DON'T GET IT!!!
. It is like some kind of flavorless pudding.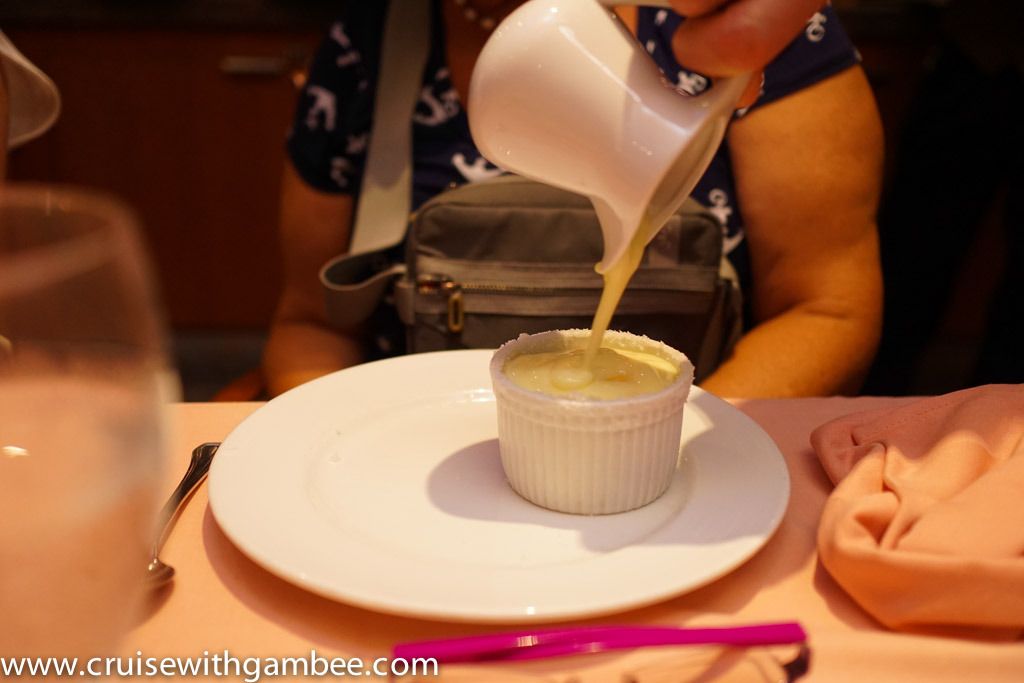 Mom's usual. I think this is her new favorite dessert. By the way, I had forgotten they call it a Mickey Mouse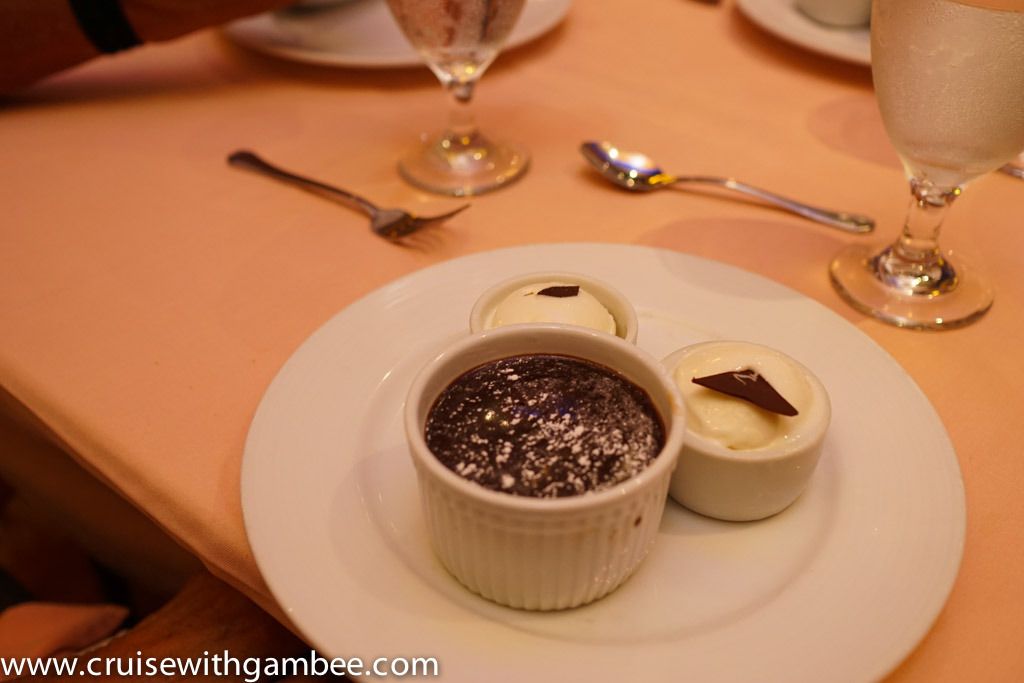 We left the MDR and went on walking towards the main theater to see what show was going on. I know I have spoken about Marcelo already. I don't think I have mentioned this before. The victory had a tendency to use the passengers on many of their shows. One of their main productions of one night, was even to display the talents of the passengers. I have never seen that before. But seems to me like a great way to save on cost if you have your own passengers putting on the main show. That said the few shows that they had, were great, or at least that is what my family reported and I take their word for it.
After noticing that the show that night was not our cup of tea, we chose to go play a round of mini golf.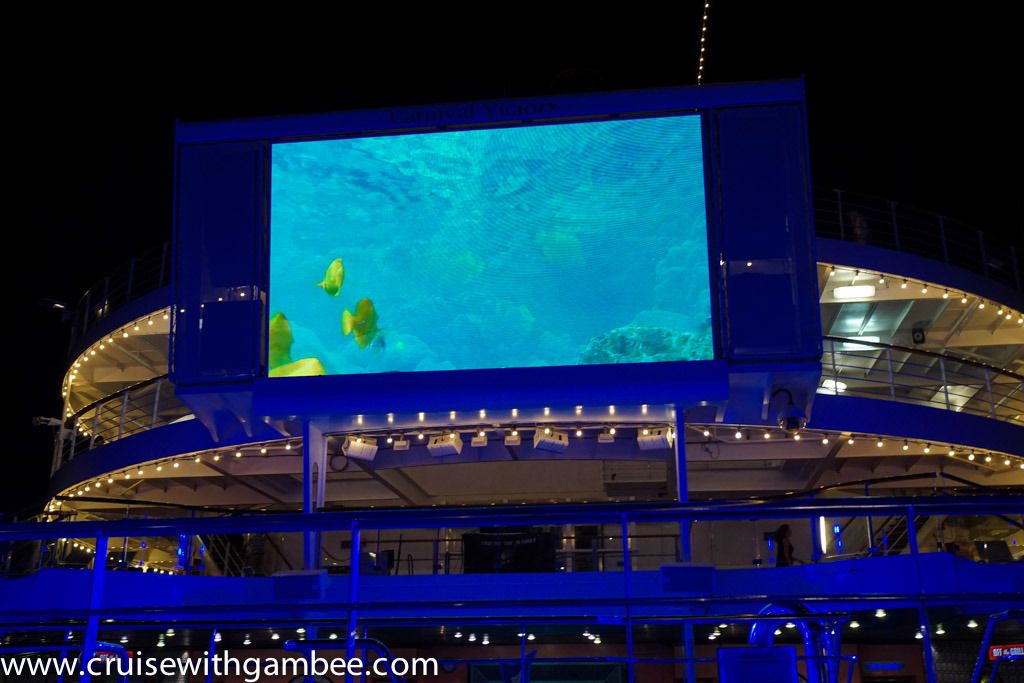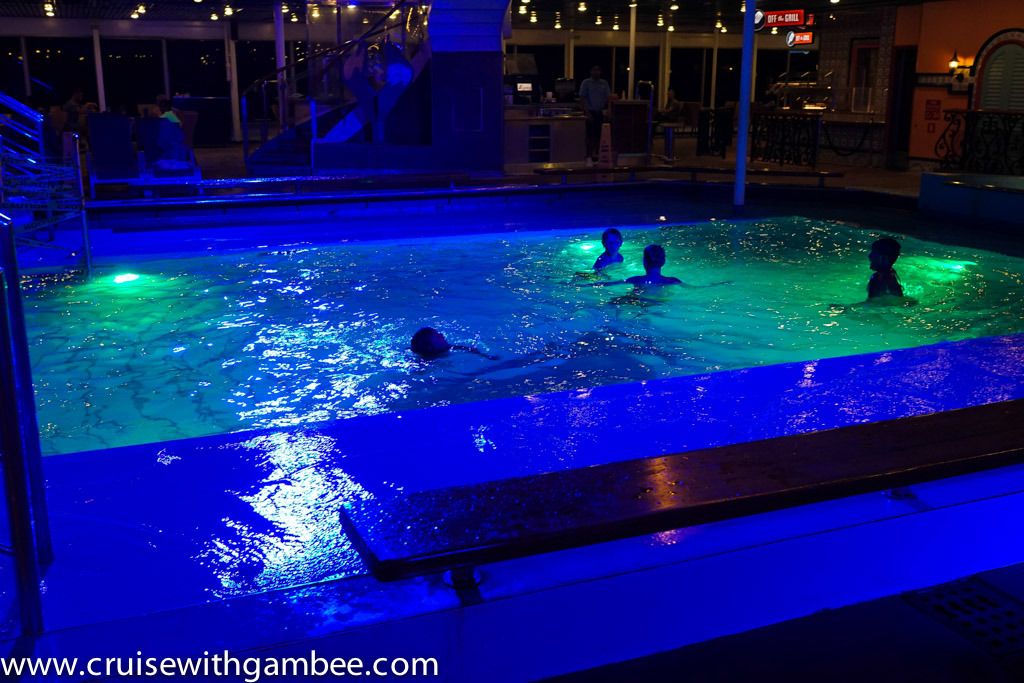 Let me tell you one thing, photographing the Carnival Victory at night is nearly impossible. There is so much blue that it completely washes out all the detail. I guess I could edit it, but that is a lot of work.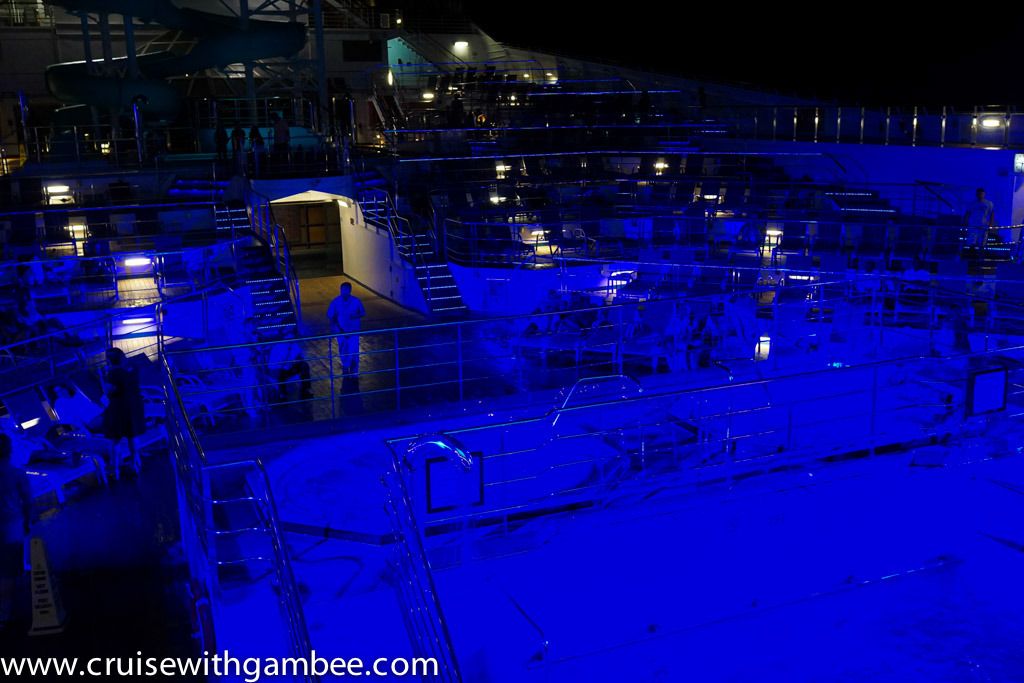 Slightly better picture.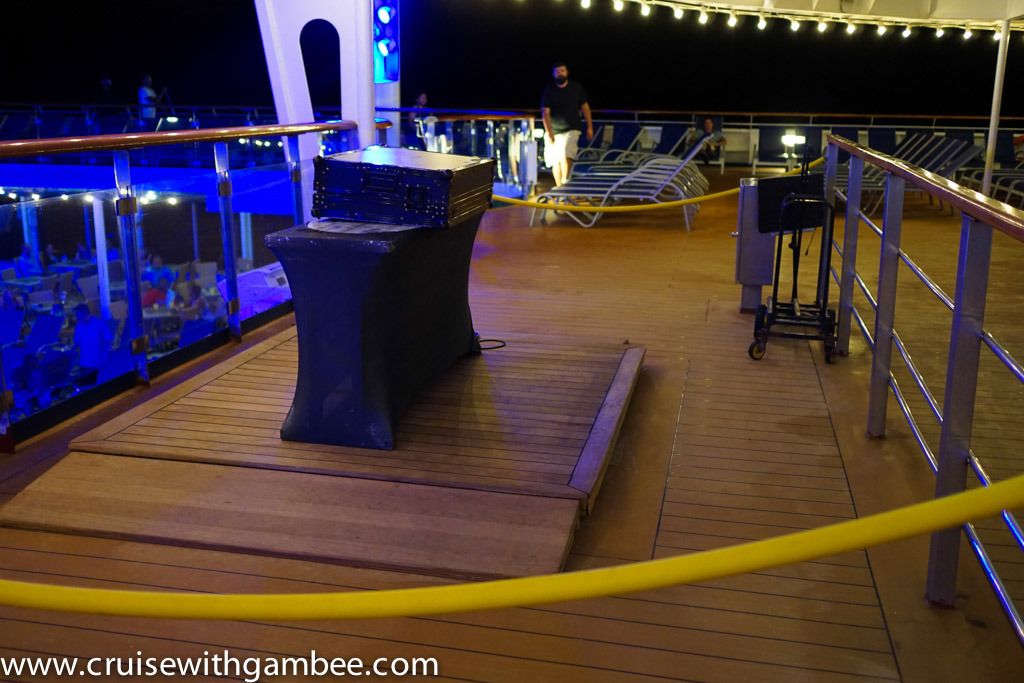 My uncle and I went on to play, while the girls waited on the deck below.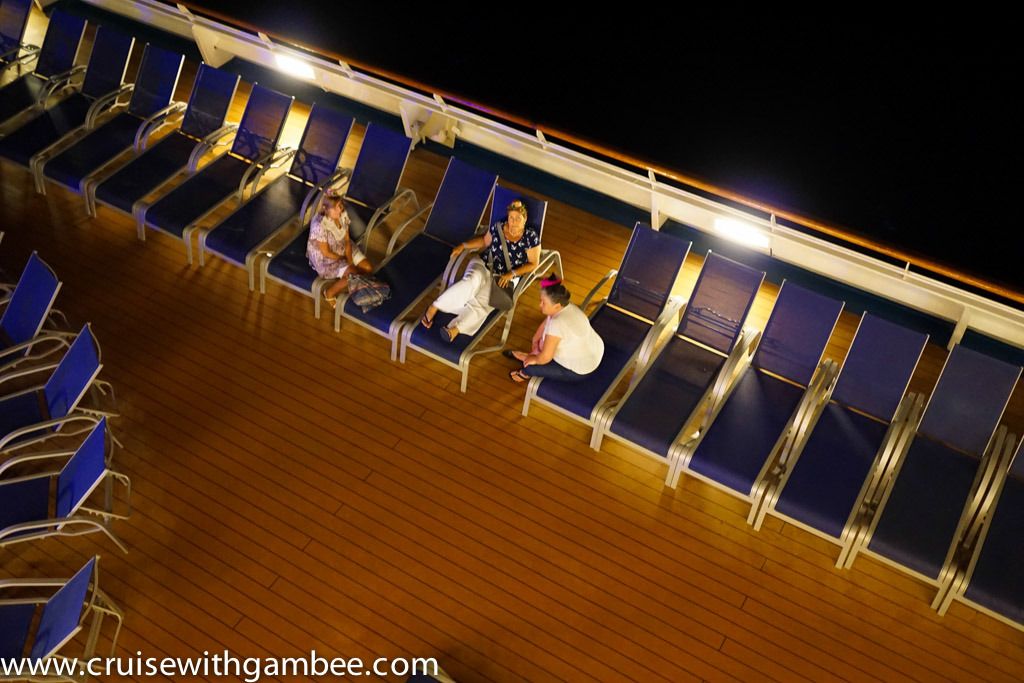 It was a little crowded, I guess everyone had the same idea. It took us a bit of time waiting for balls. Anyway
It was a great game, the weather was mild and windy.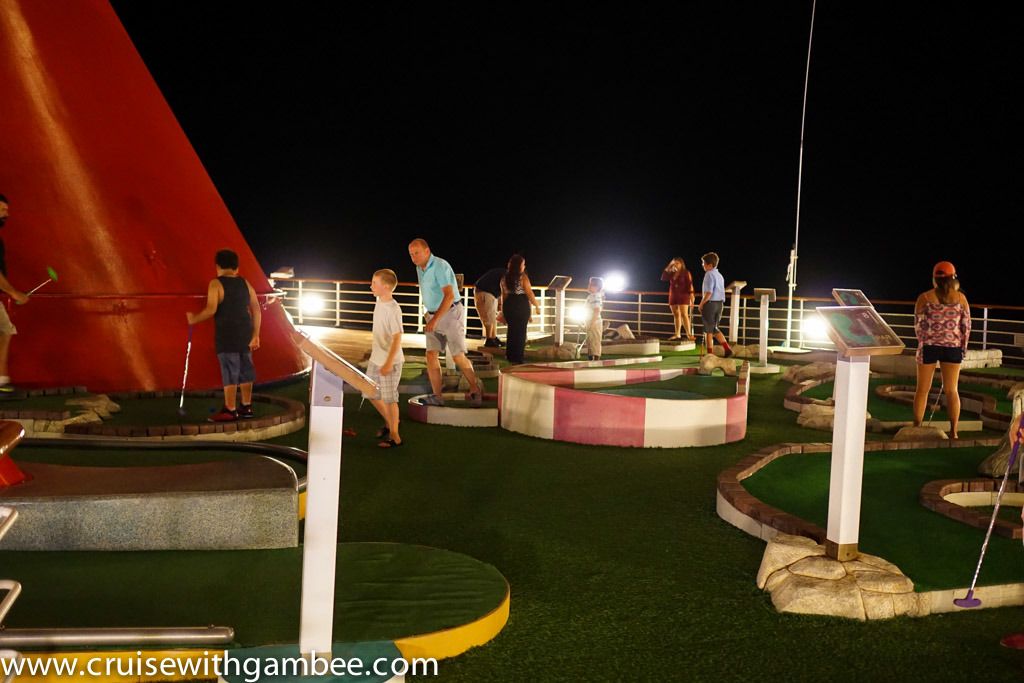 After the game we headed down and met with the girls, we chatted for a little while.
Laughs and gags, LoL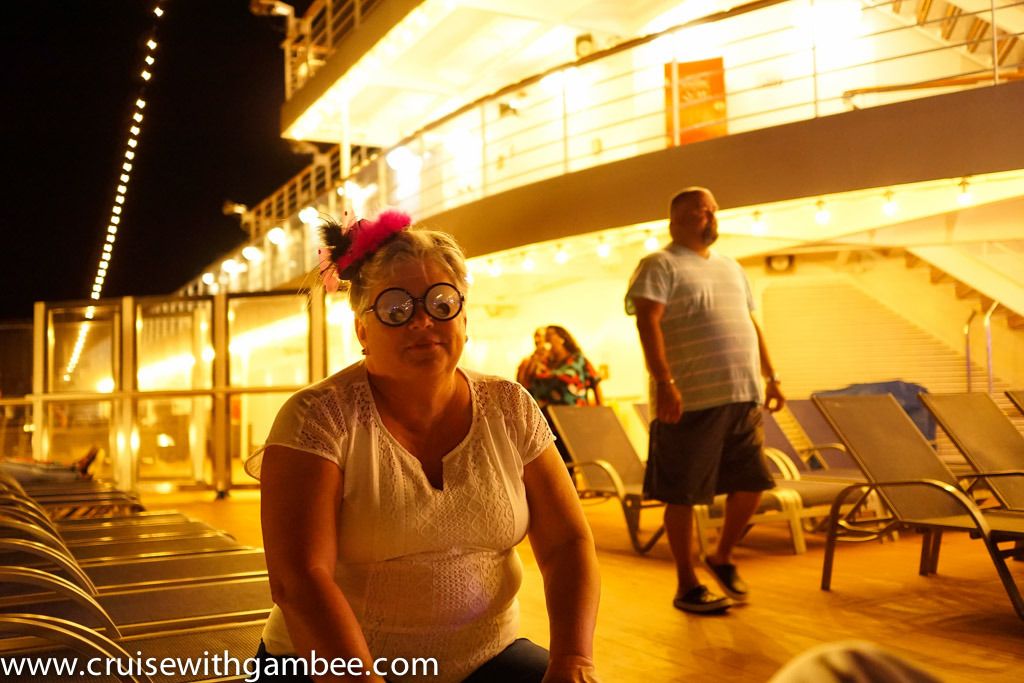 We relaxed there, and reminded ourselves how lucky we were to have had such an amazing cruise.
Do I look Lit? I had my fair share
The DJ was setting up his station for a huge party that would take place that night on the Lido deck.

We decided to venture back to the room and enjoy our balcony for yet another night.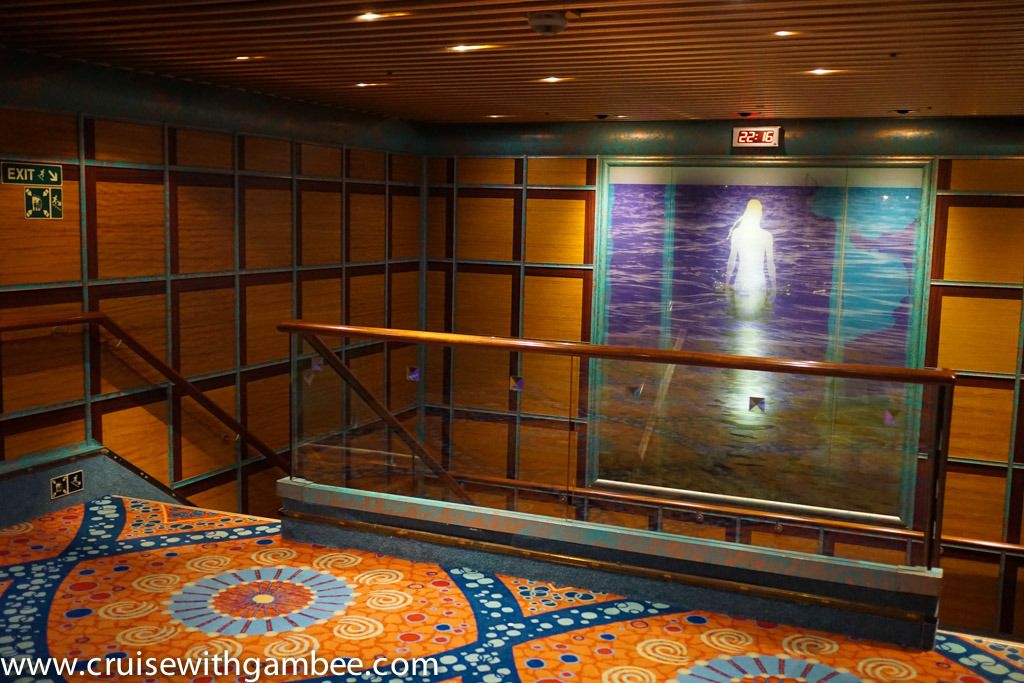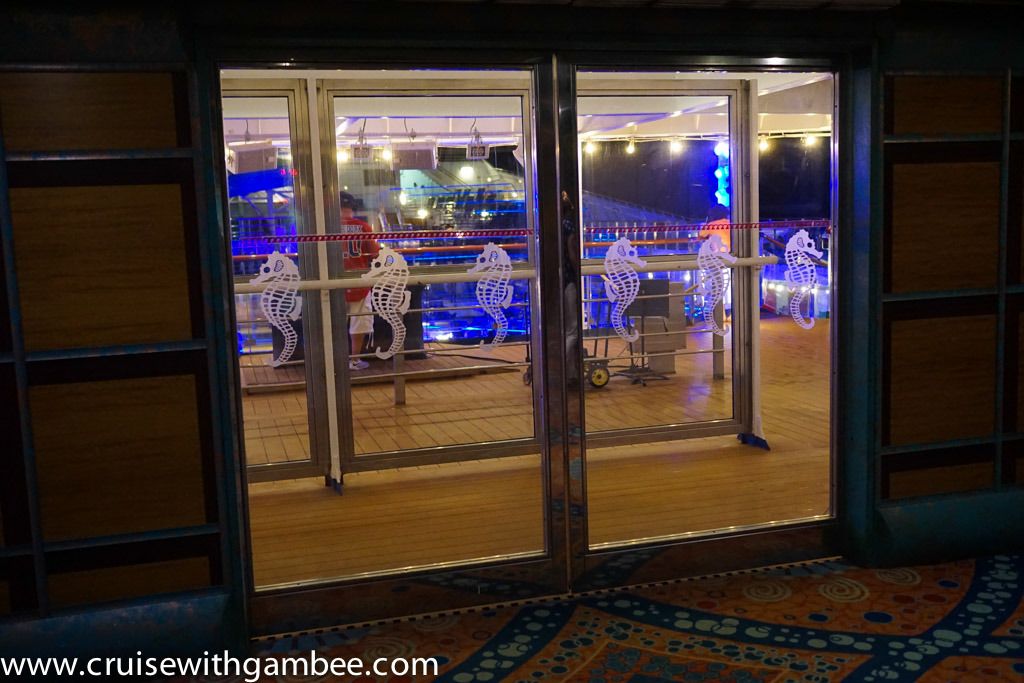 My uncle and I had this little fellow waiting for us.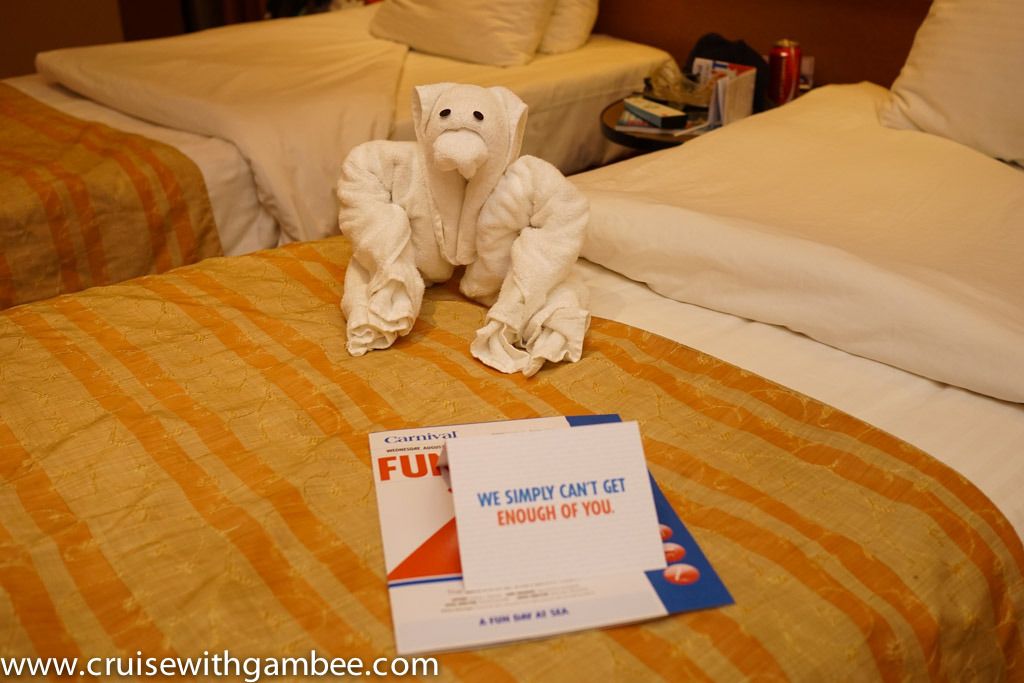 I do remember my uncle leaving the room to go to the casino. He also said he stopped by the party and it was packed as expected, full of people having a great time as I am sure.
To me, the perfect closure to another great day aboard a cruise was sharing precious moments with the ones I love, and wondering about the mysteries of life. For some odd reason the ocean does that to me.