I really wasn't much help
Everything came out really good. And her gifts were in the garbage can
, I guess we could have used some help in that department.
Then we went and got her. She was really excited, she kept saying how this was the second best birthday. She said her best was when she went to St. Marteen last year with us. But then again, she said she could not decide. She loved them both equally.
She truly is a blast to travel with, she really appreciates everything in life. It is hard to find adults like that now days. It seems like most have forgotten to appreciate the small things in life.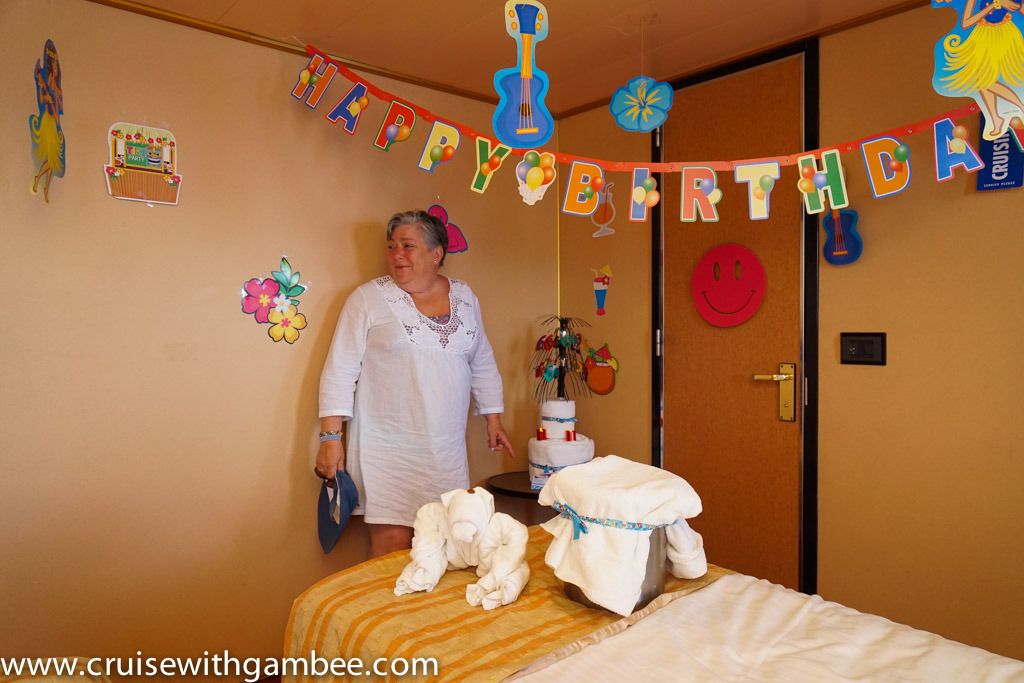 Mom bought her that shirt
. Before we boarded the cruise.
We also gave her some cash and a coke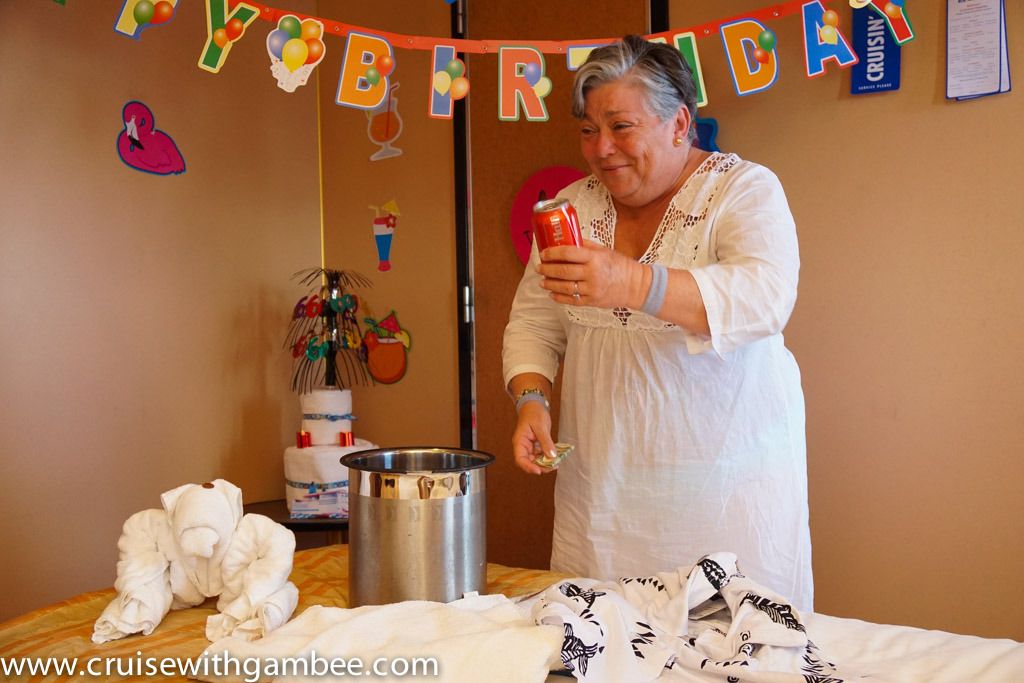 The cake. It came out really cool! Mom said she had been searching for ideas for a while. Good job mom! God knows I would had never been able to come out with this.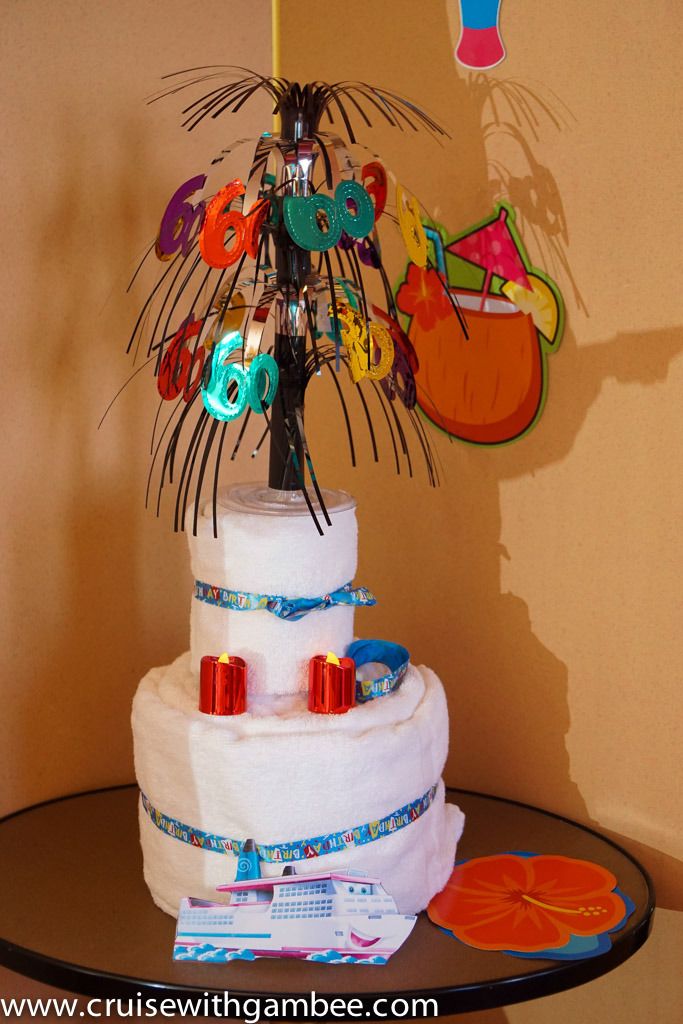 FAMILY PICTURE

While I was there, I noticed that a lot of data in the information channel were missing. My aunt made a point to tell me that a lot of the information was missing the entire cruise. Not very useful.
More importantly to my aunt, sea conditions were missing.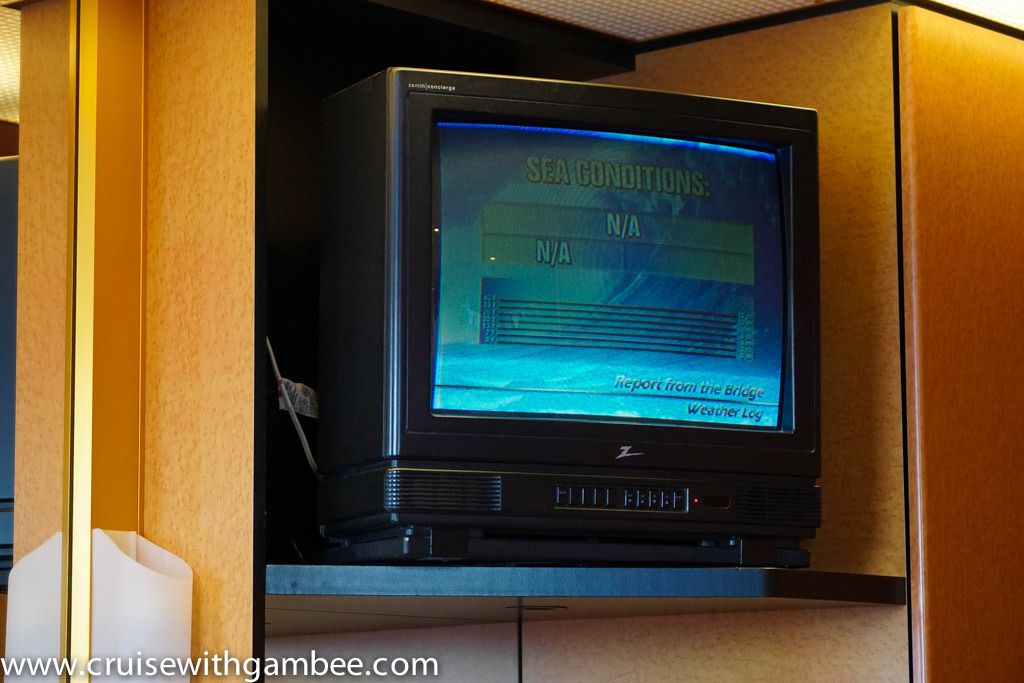 We stepped out to the balcony for a little while before heading to the lido deck.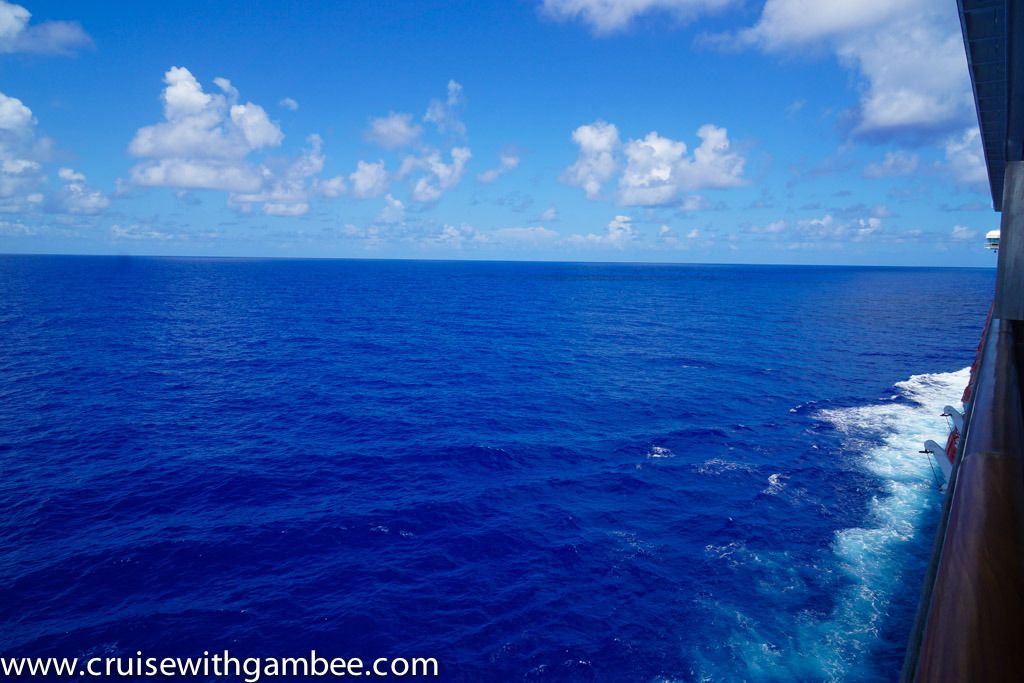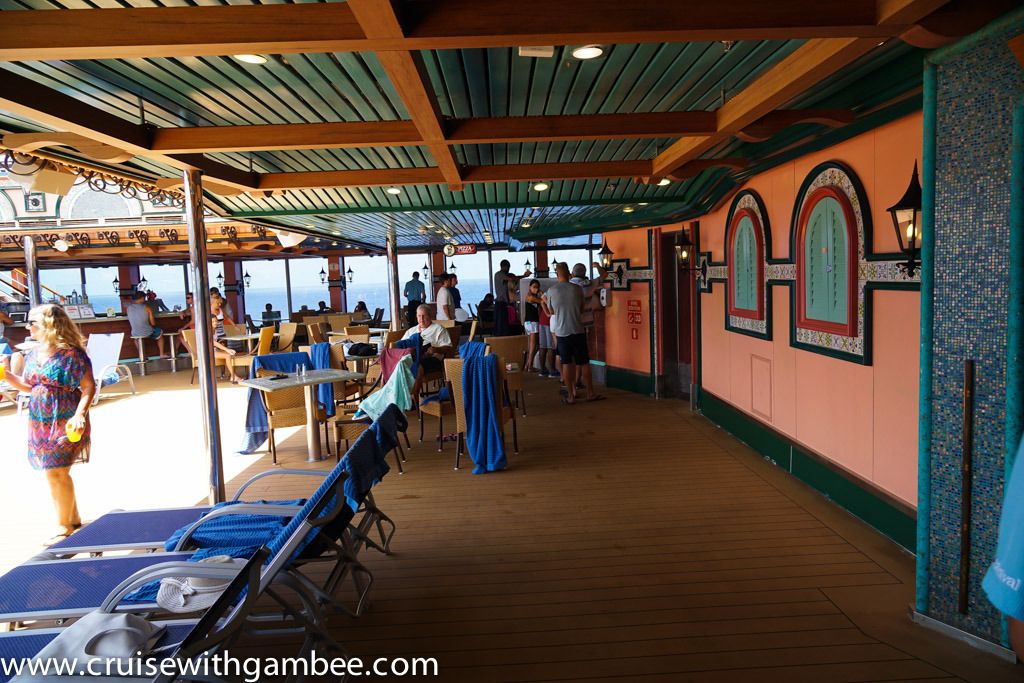 The pool was pretty full, but it was still the best pool to be at during a sea day. Well, unless you have kids that is
There was a group of about 10 ladies all dressed in white, they looked really great.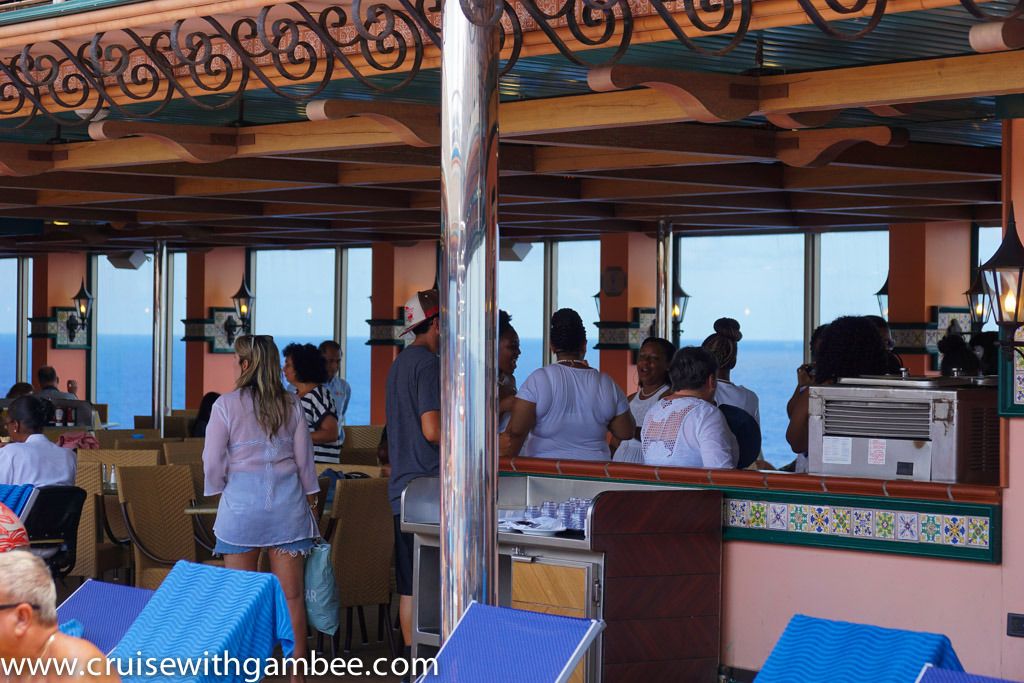 We were lucky enough to score our favorite table.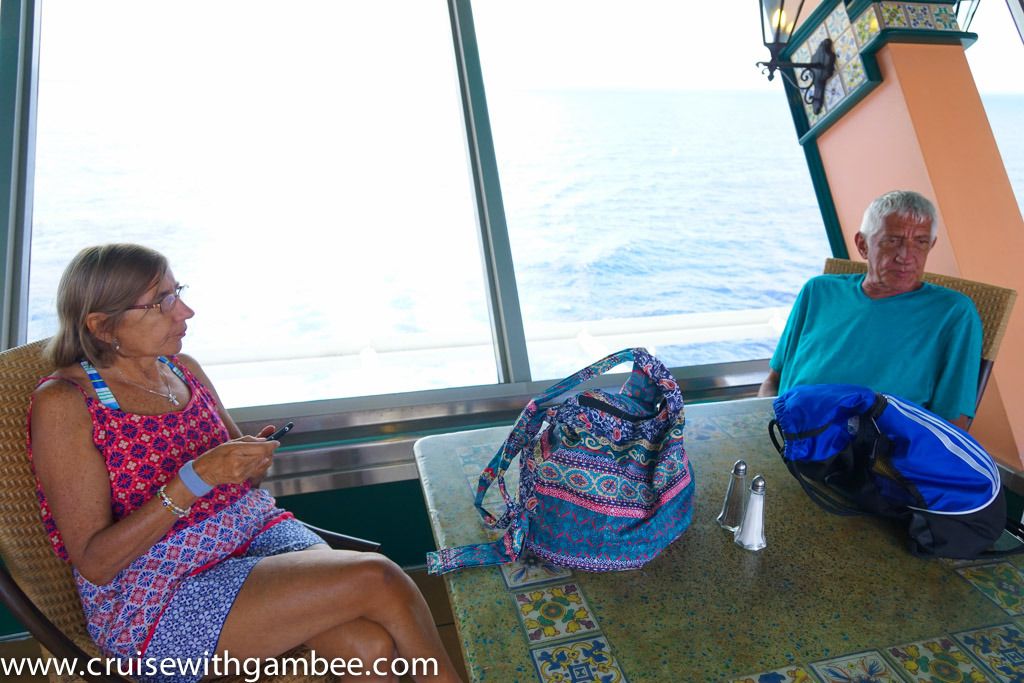 The view from up there is to die for.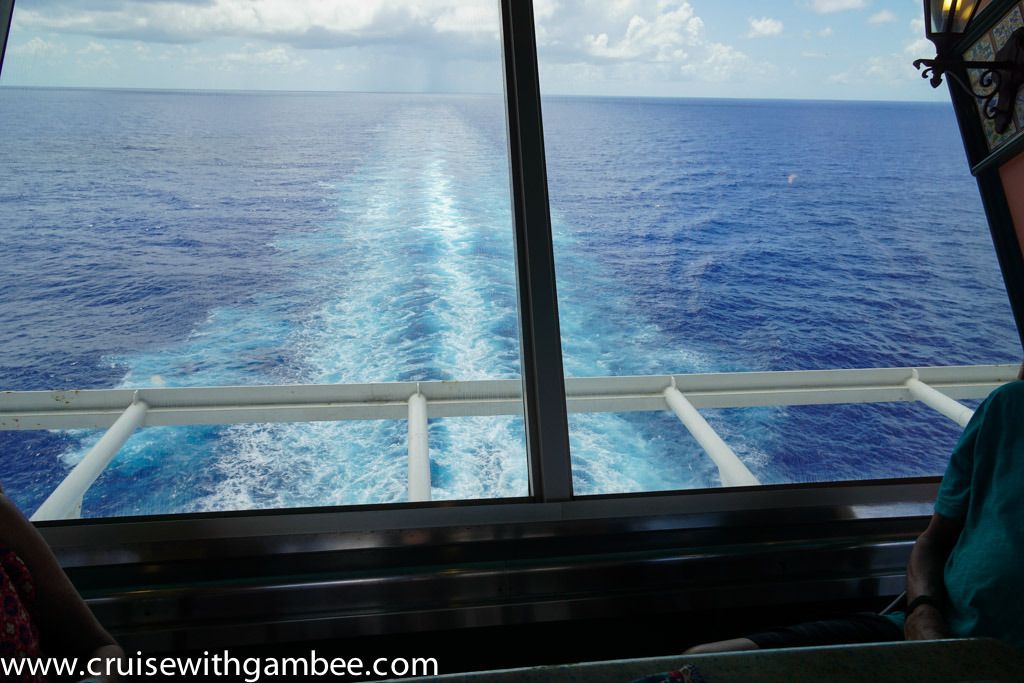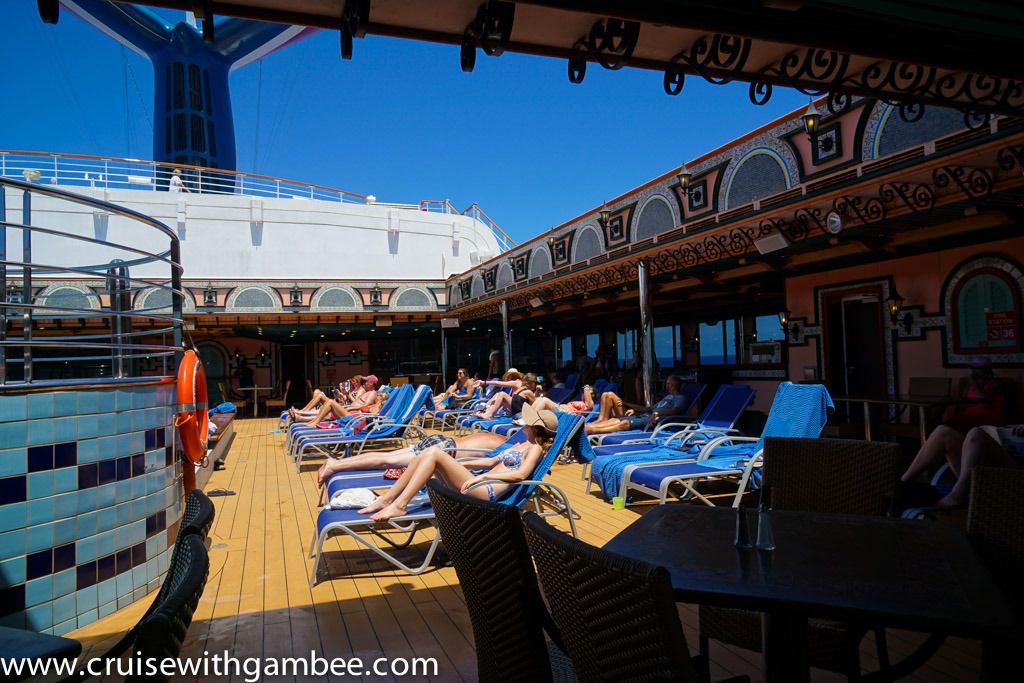 We relaxed there for a little while, I believe we went in the jacuzzi a few times. Eventually I grew impatient and went out for a walk to see what the rest of the ship was up to.
Thank you Carnival for enforcing the no kids policy in the aft pool!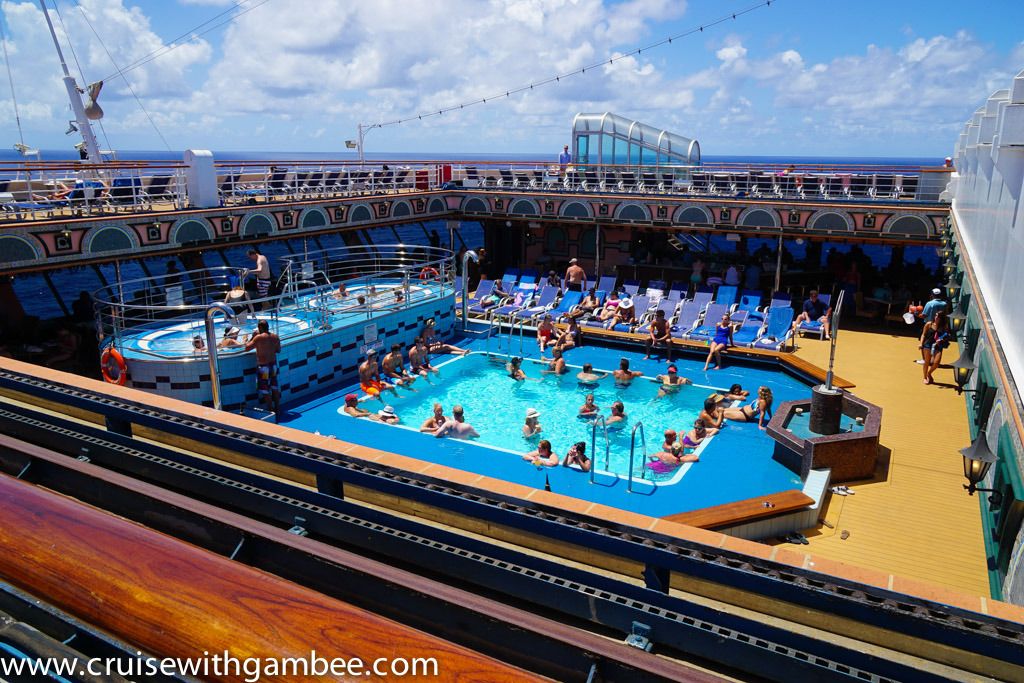 You will not struggle to find a resting place on the Carnival Victory.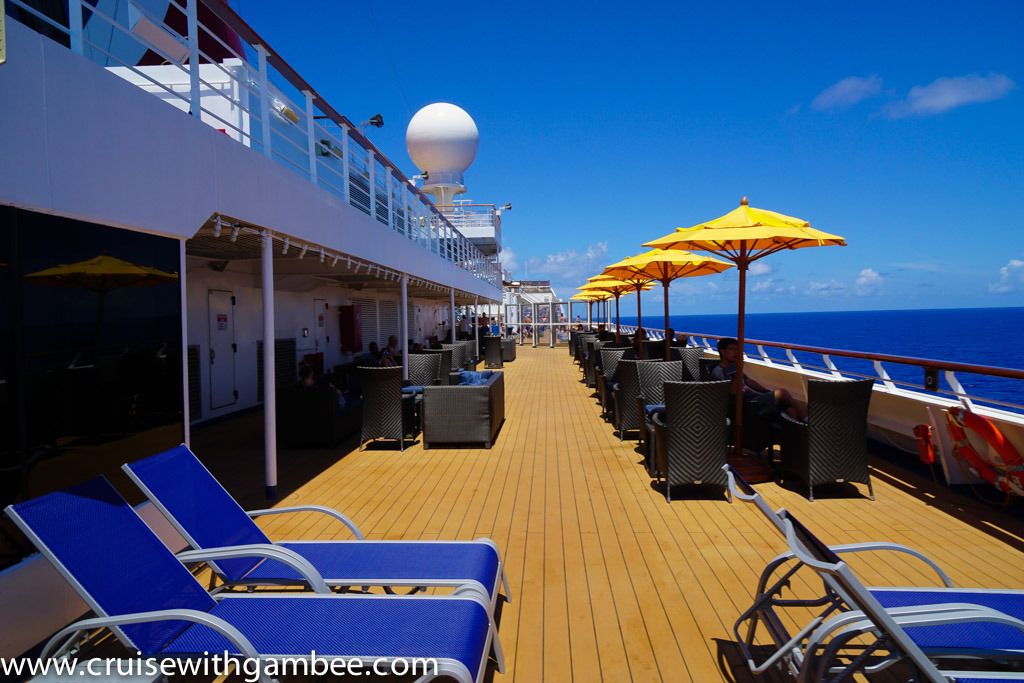 By the way remember my mom slipped on MSC Divina slick floors! I am happy to report that Carnival has used their years of experience, to prevent those issues. All Lido floors had a great amount of abrasion. I welcome that =). That was a very sour moment for me aboard Divina.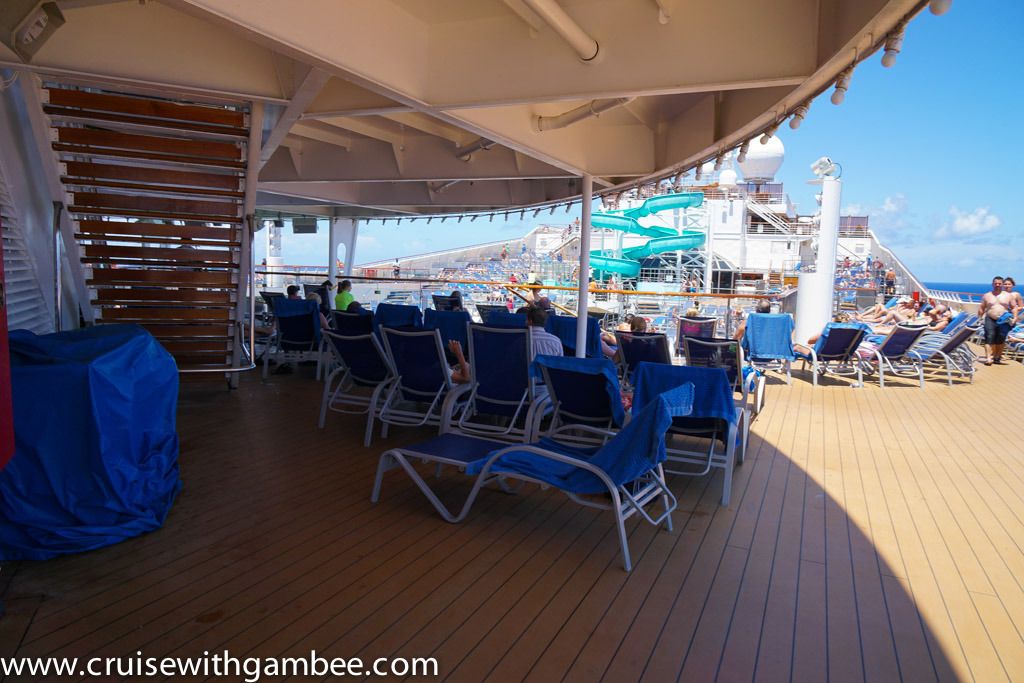 This seems like a nice area to relax.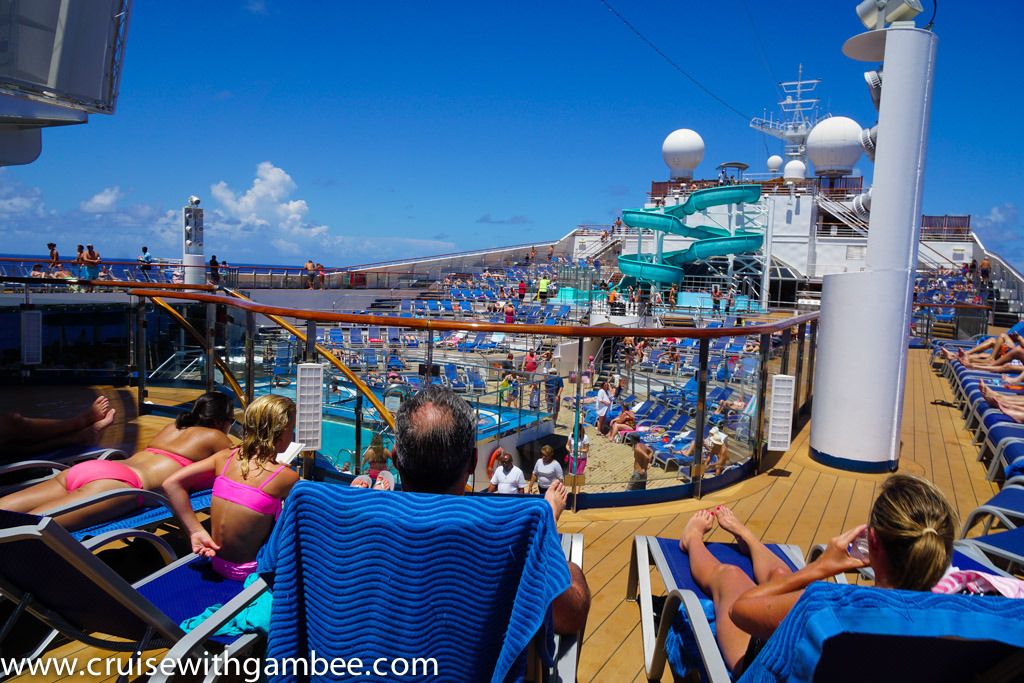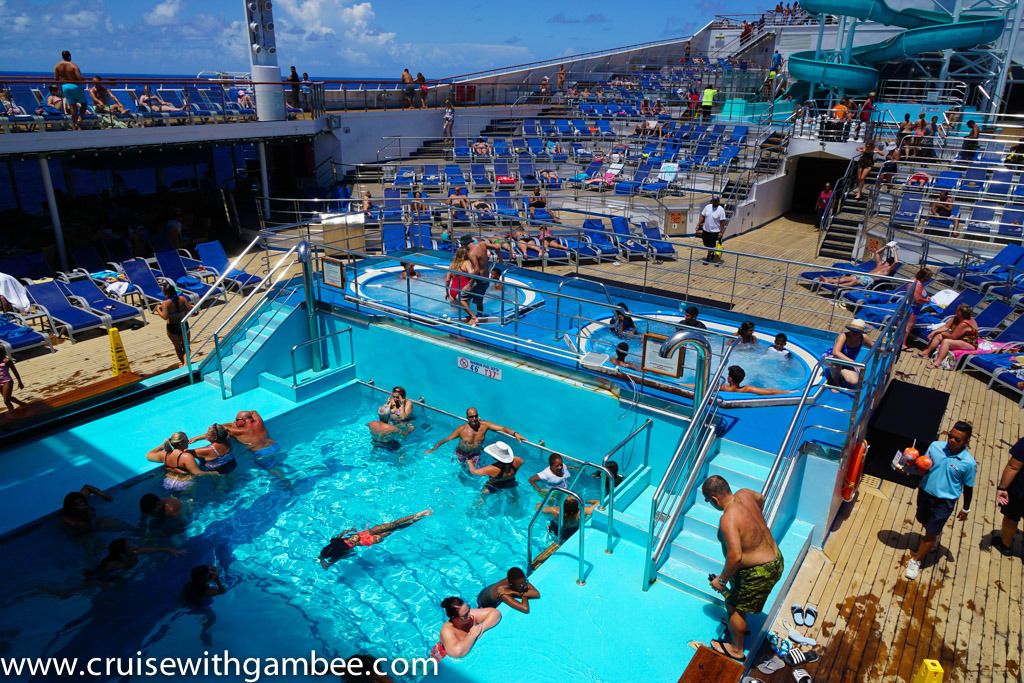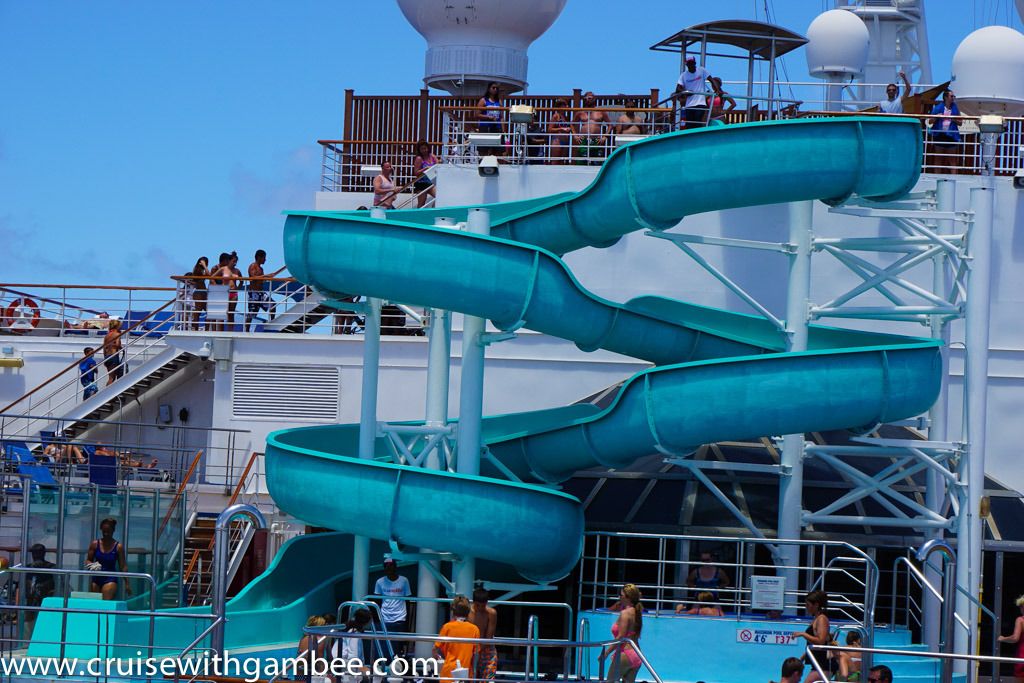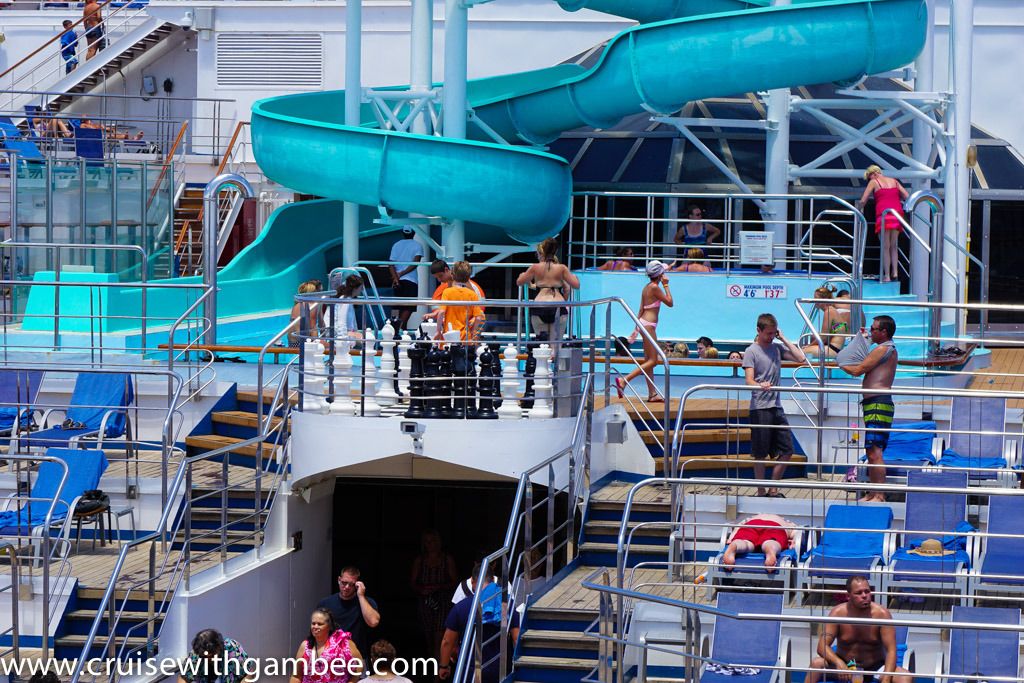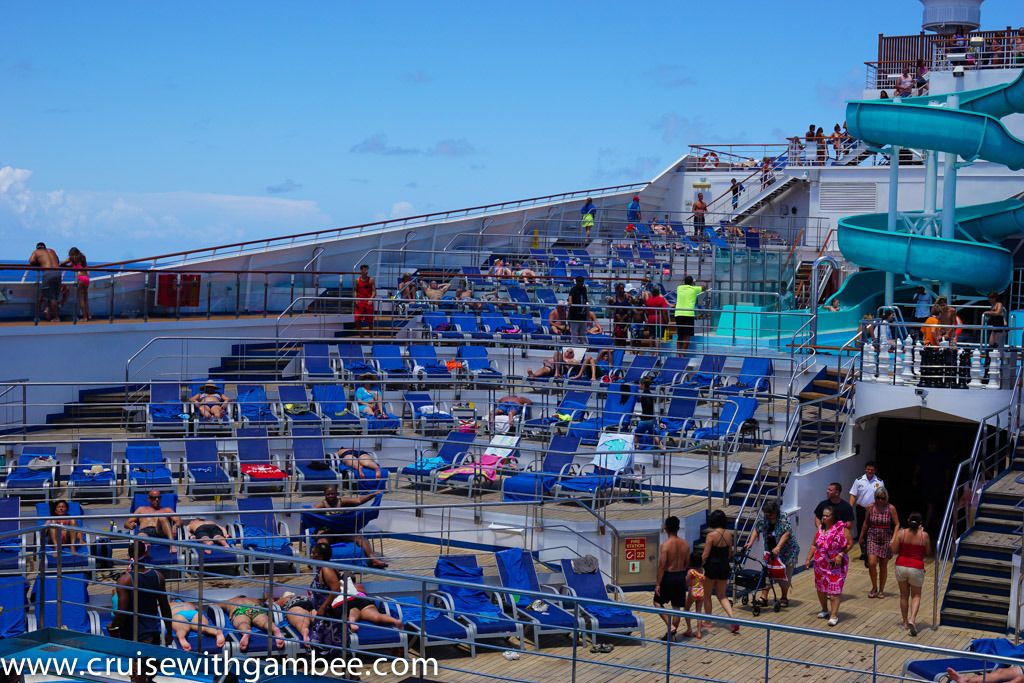 That pool actually has some nice shade.
I though these stairs were a little dangerous, they should have built at a normal angle.
I imagine they are even worse when the ship is rolling.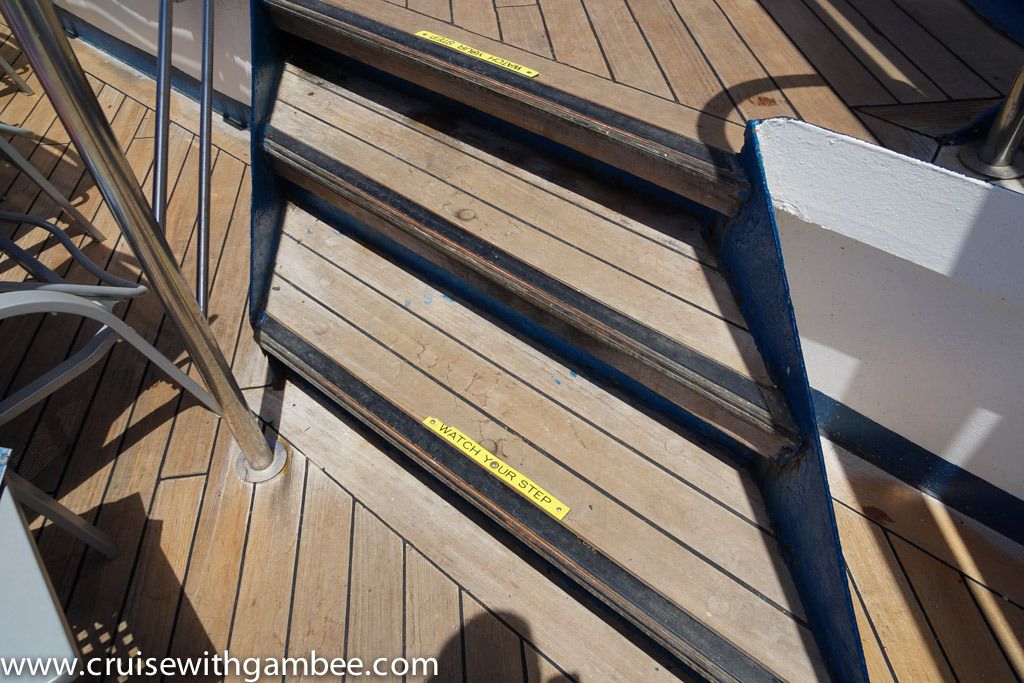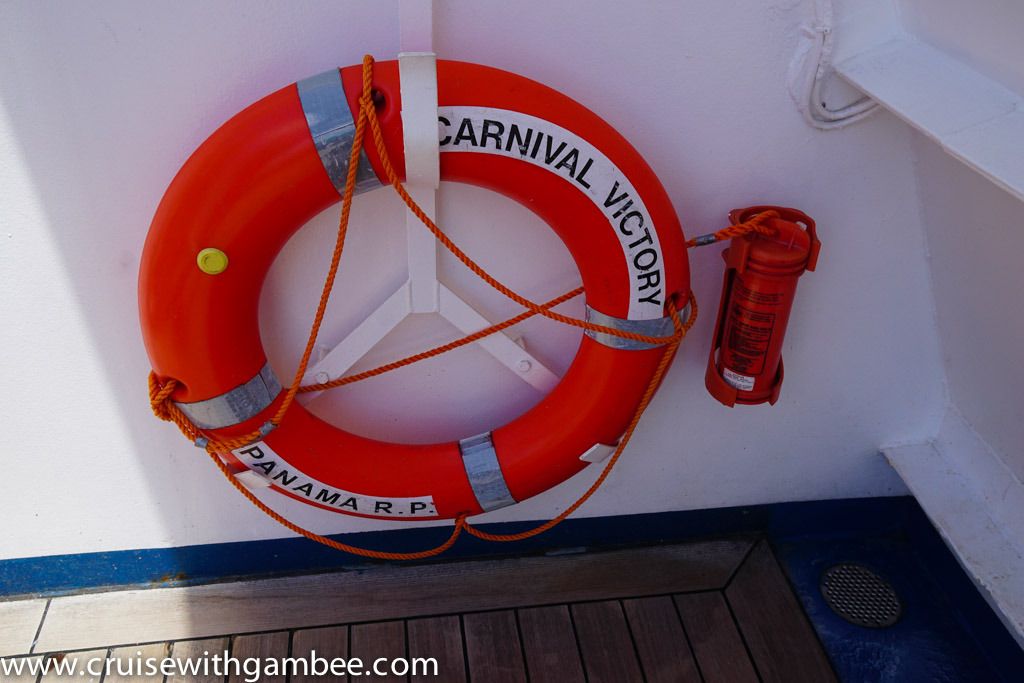 Believe it or not, this was the second time that I made it to this part of the Carnival Victory.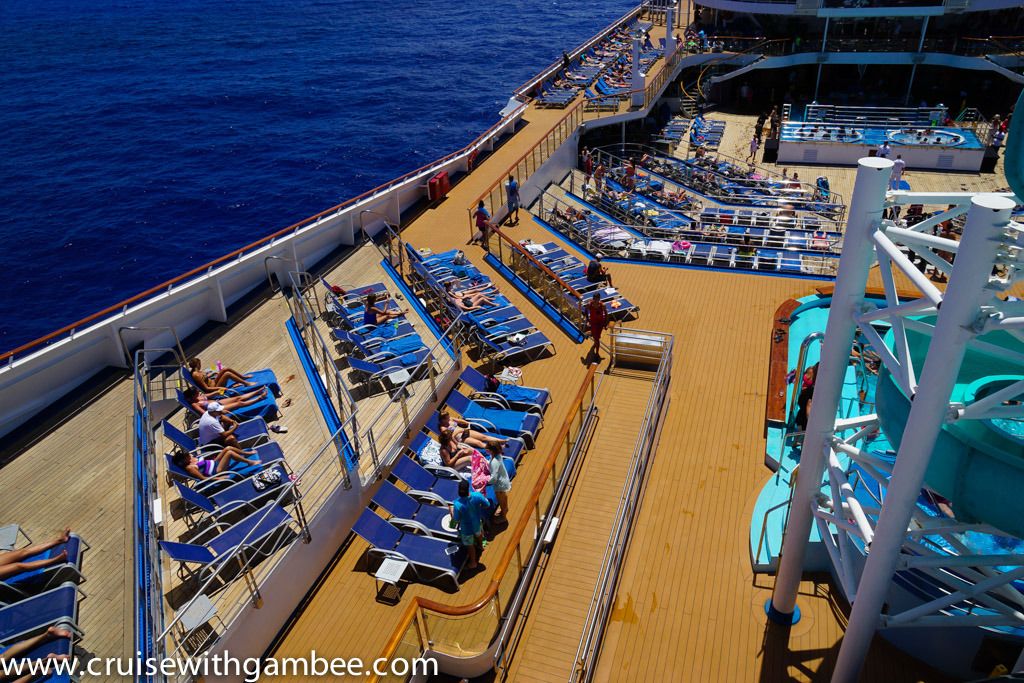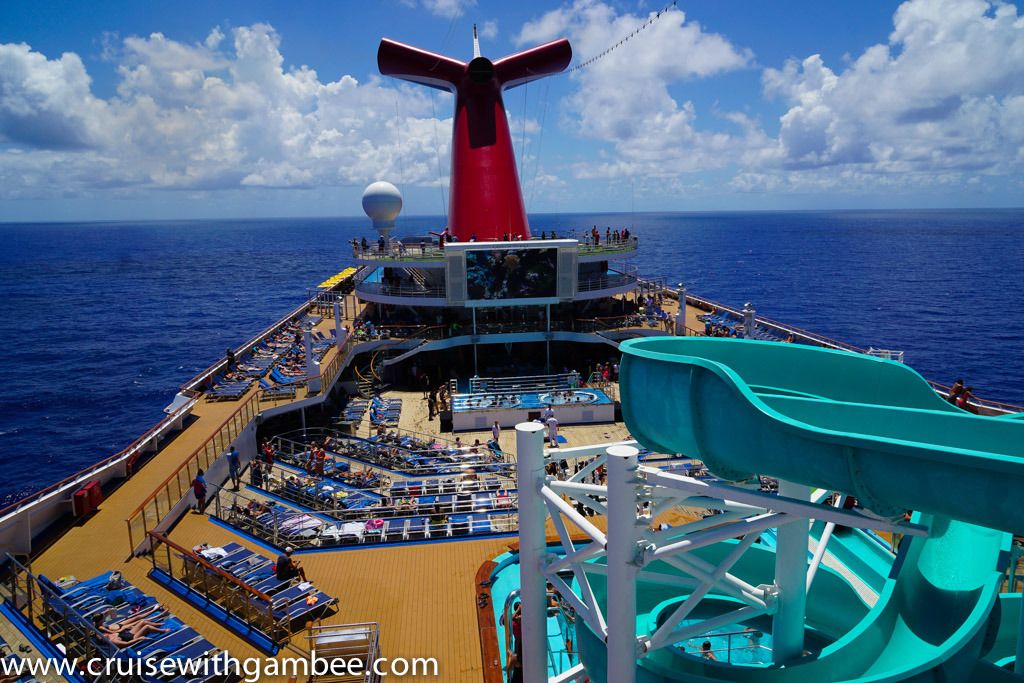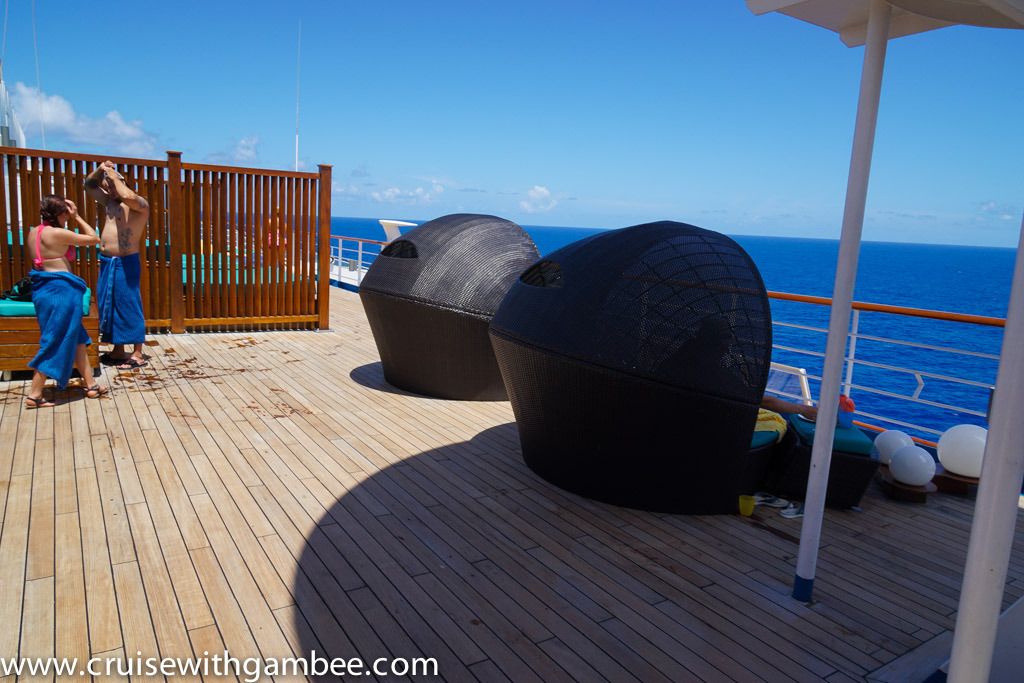 As you can see even with a full ship, and all open decks full. Serenity had a lot of open spots. The reason? IT WAS SO HOT UP THERE!
Those matts were insanely hot!!! Where is the shade?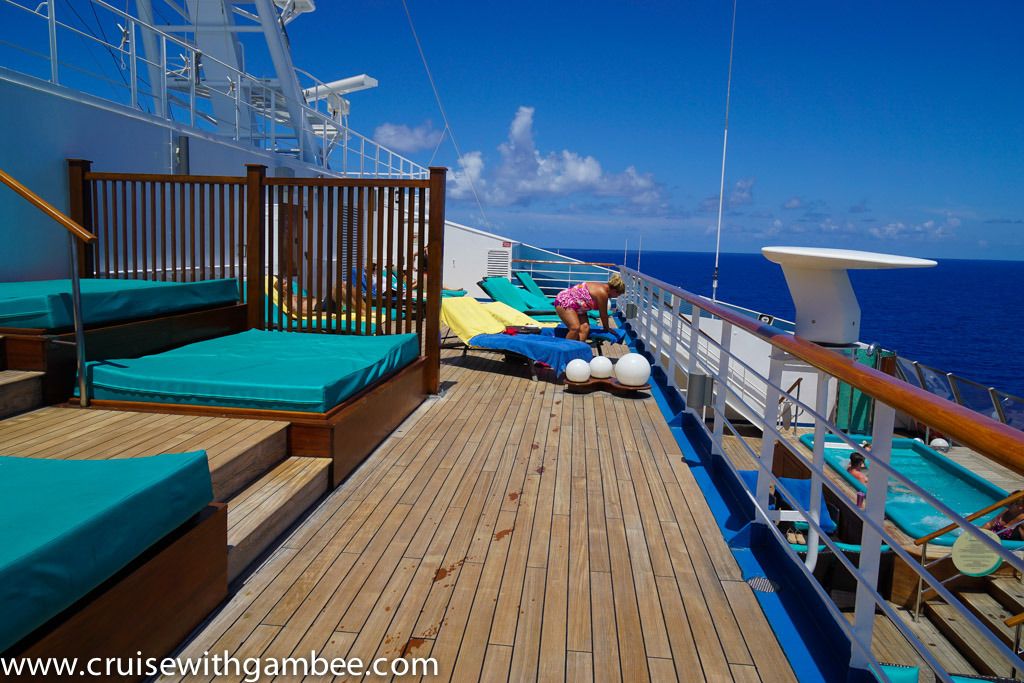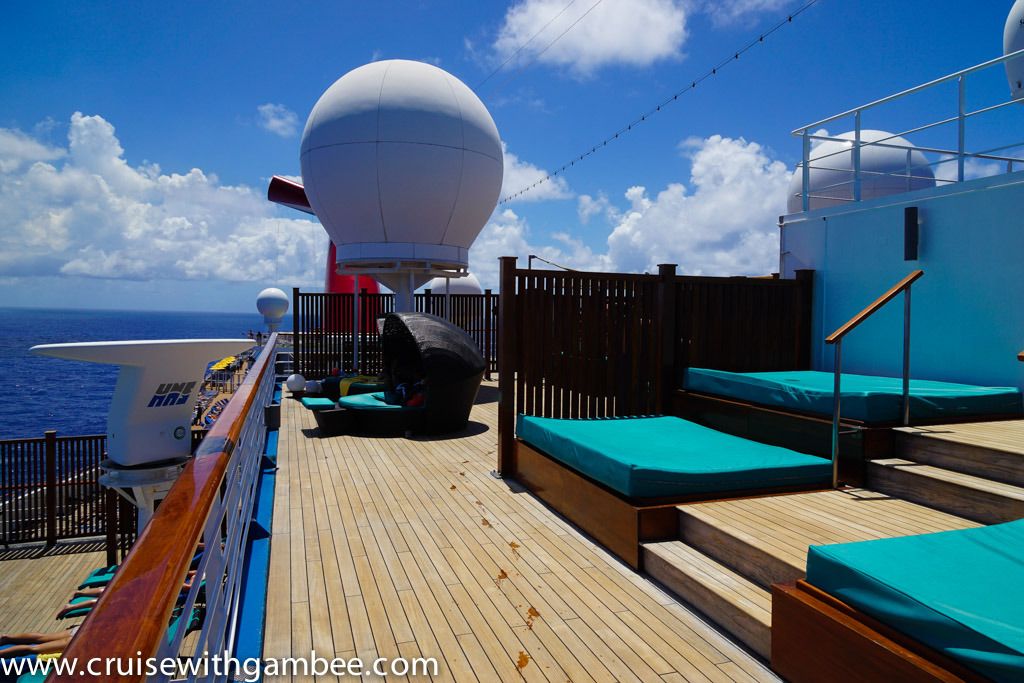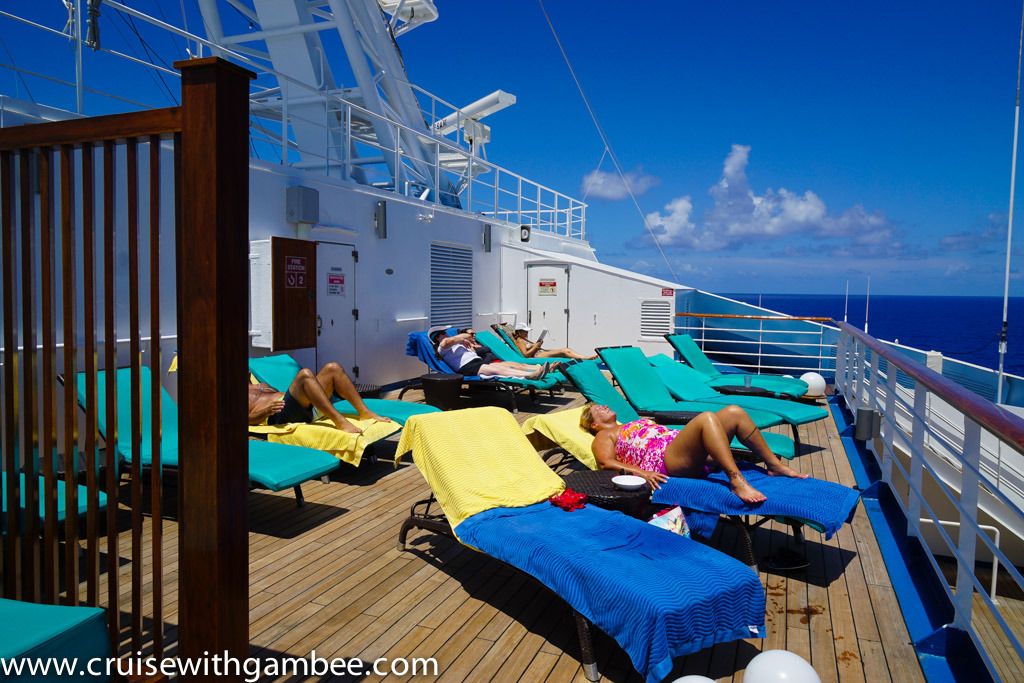 Look at that almost empty, like I have said before. I think they are purposely built that way, so people get out of them quickly.
I tried filling the bucket, but the hose seemed to be broken. Neat toy though, well if it worked.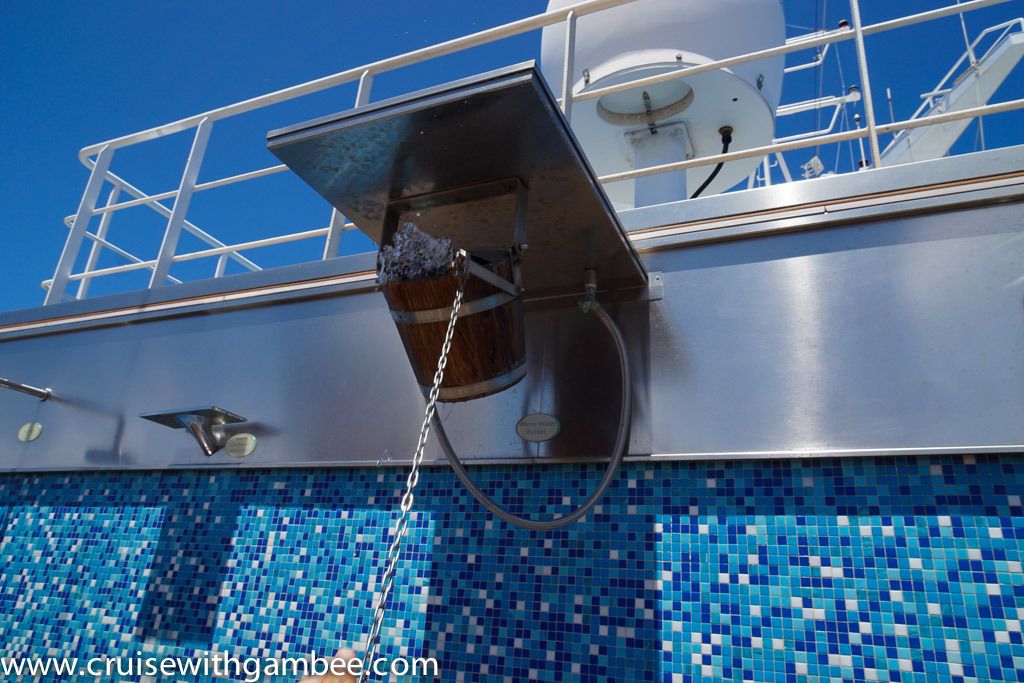 Here is the other side of serenity.