Just look how nice it is under the shade in the kids pool. It is also pretty aerodynamic, it can be done.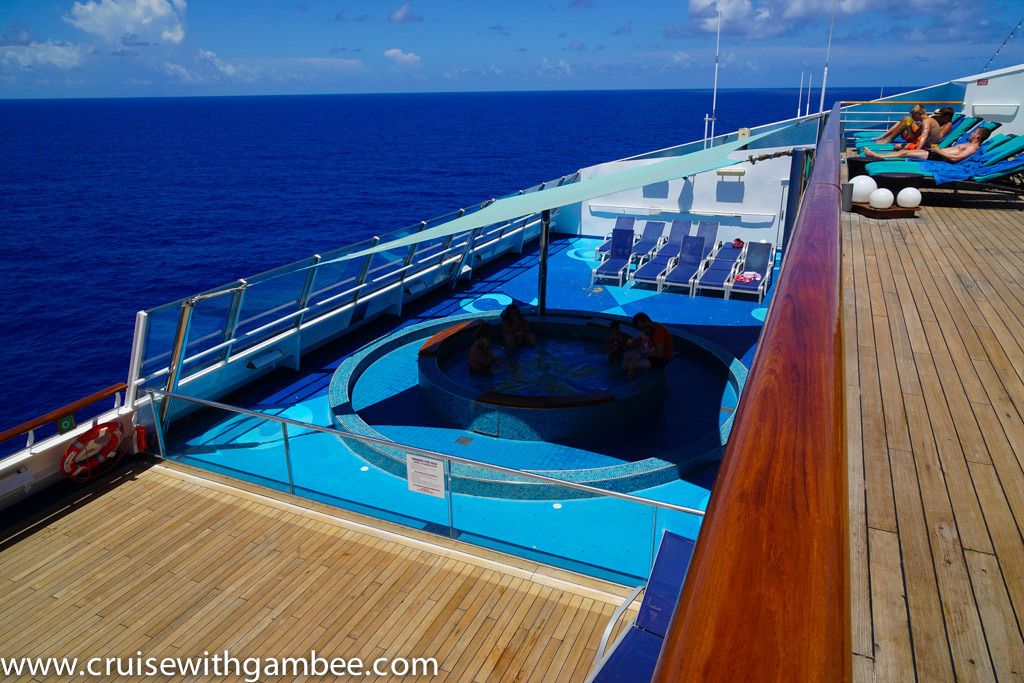 I headed back down, and they had an ice sculpture demonstration.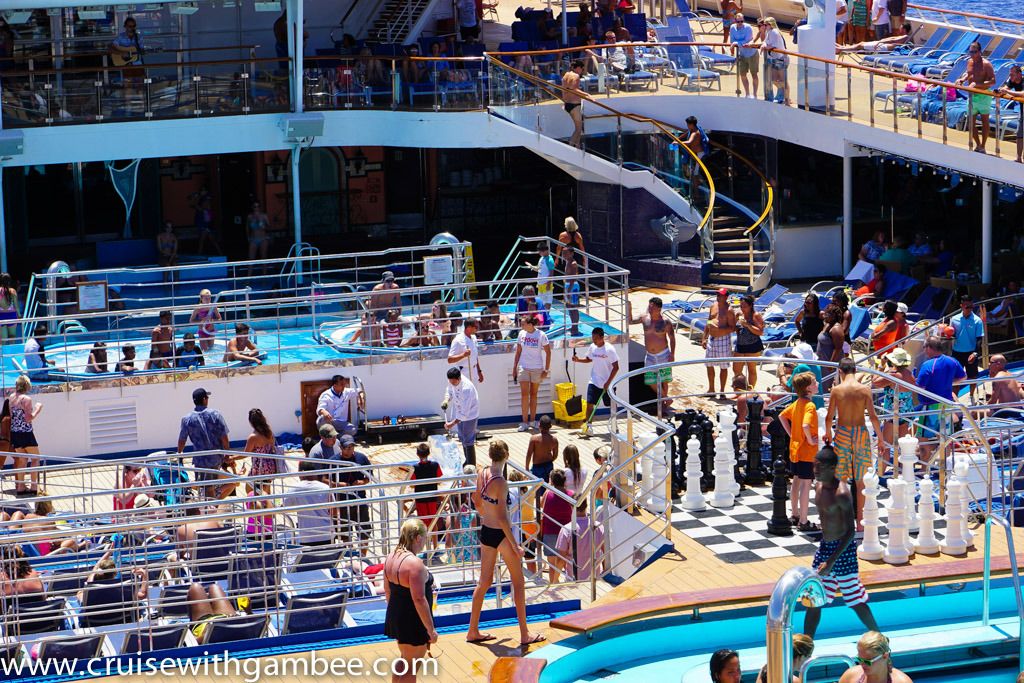 Someone made a comment that he thought it would done with a chainsaw instead.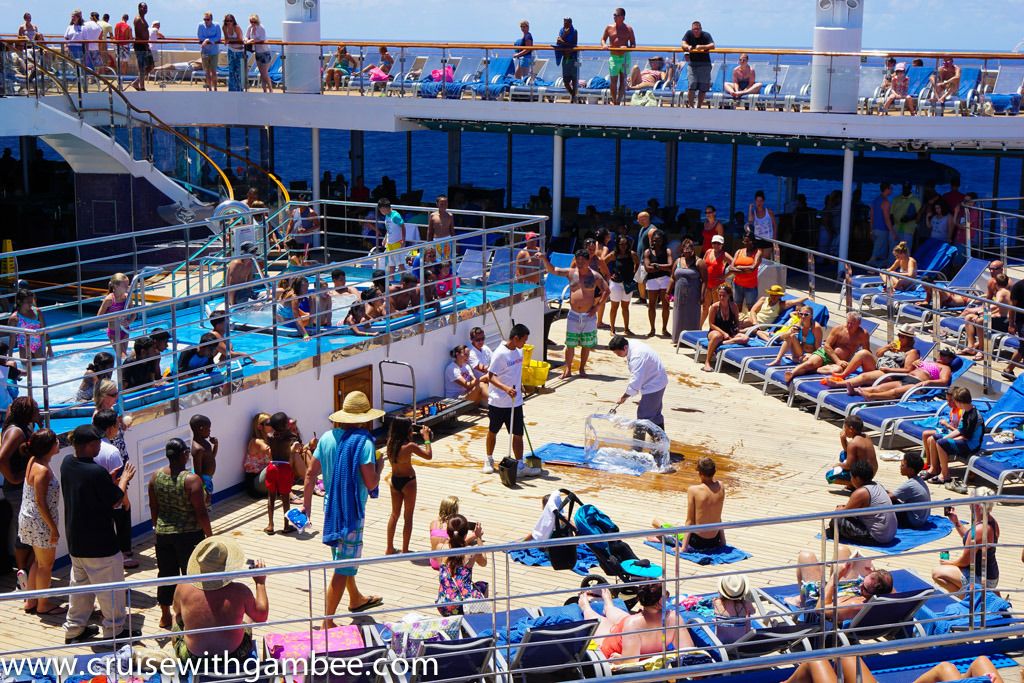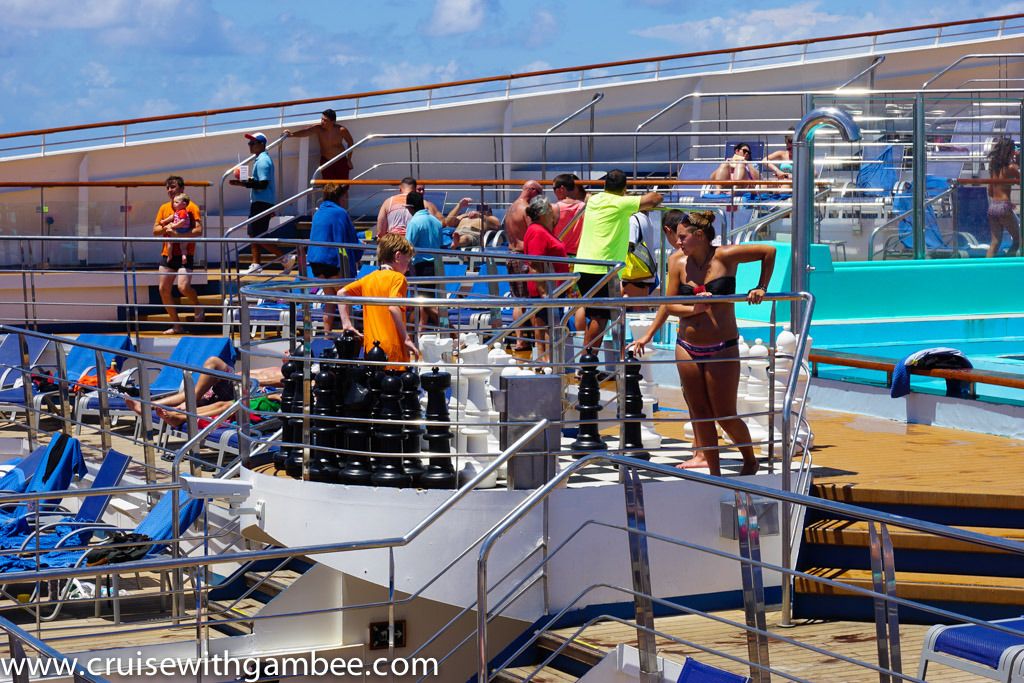 I spotted my uncle on the other side filming the entire thing. It was so hot out there, I did not last much out there.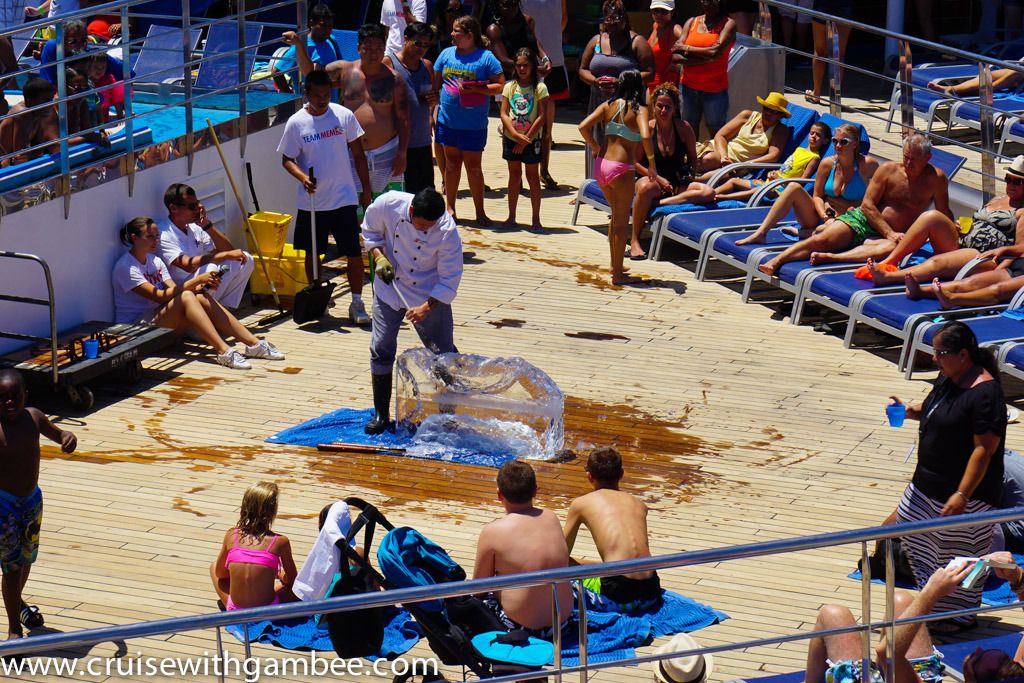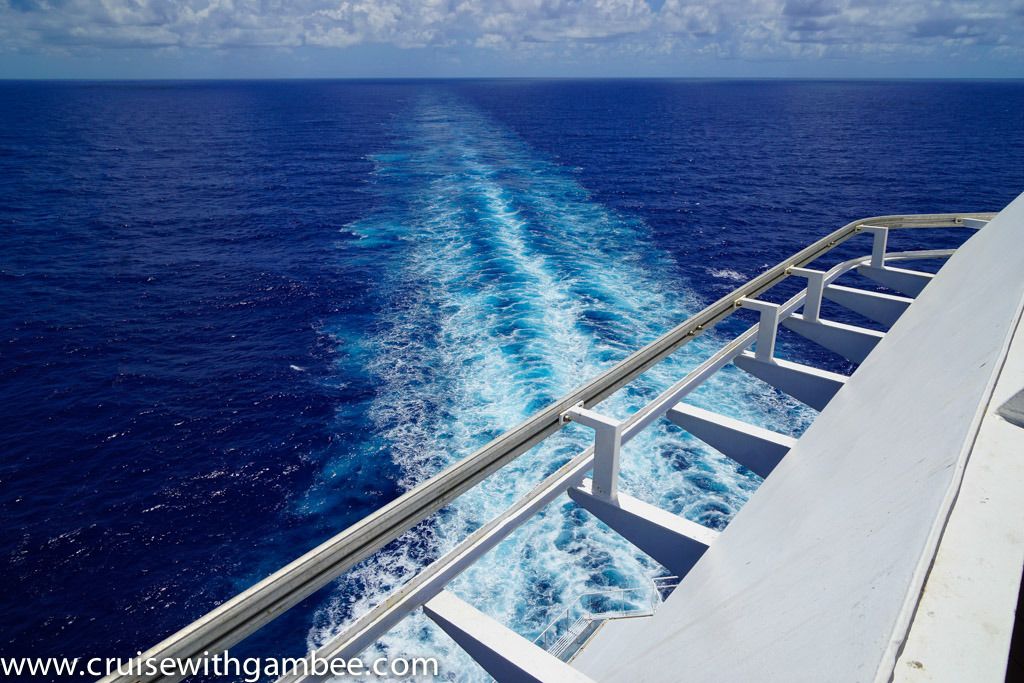 I made into the buffet to see what options they had. There was actually a really tasty wonton soup that I was dying to try, but as you can imagine the line went all the way to the door. No way! I was not getting into that line, not even if you paid me to do so! I decided to wait for peak time to pass and maybe the line would get shorter.
I never got to try the soup
, the line never got shorter.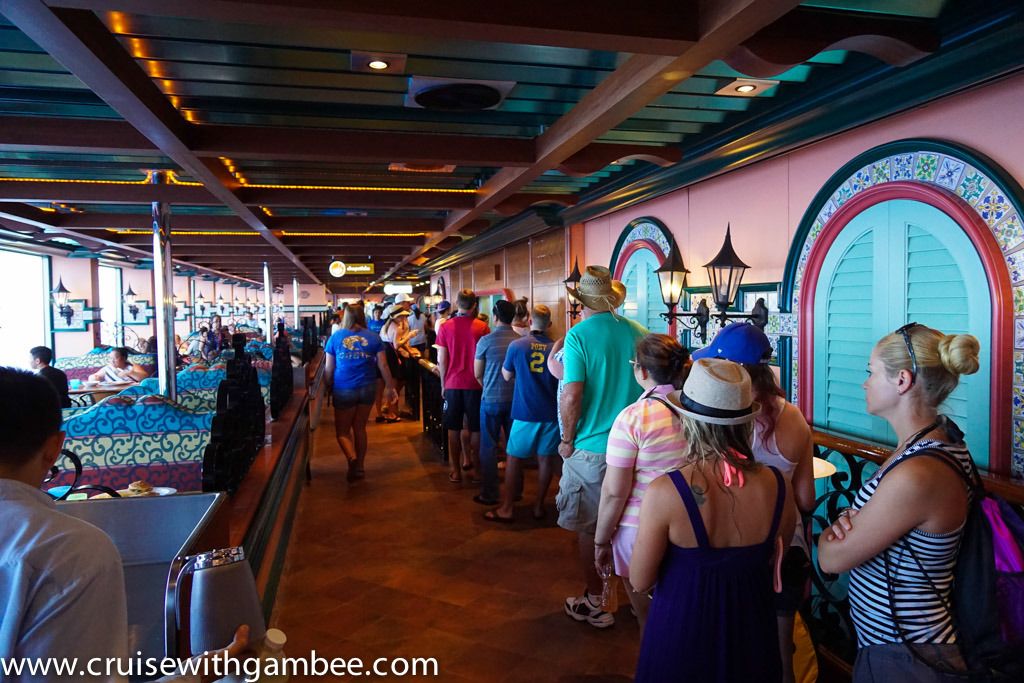 A semi-frustrated Gambee kept on moving =p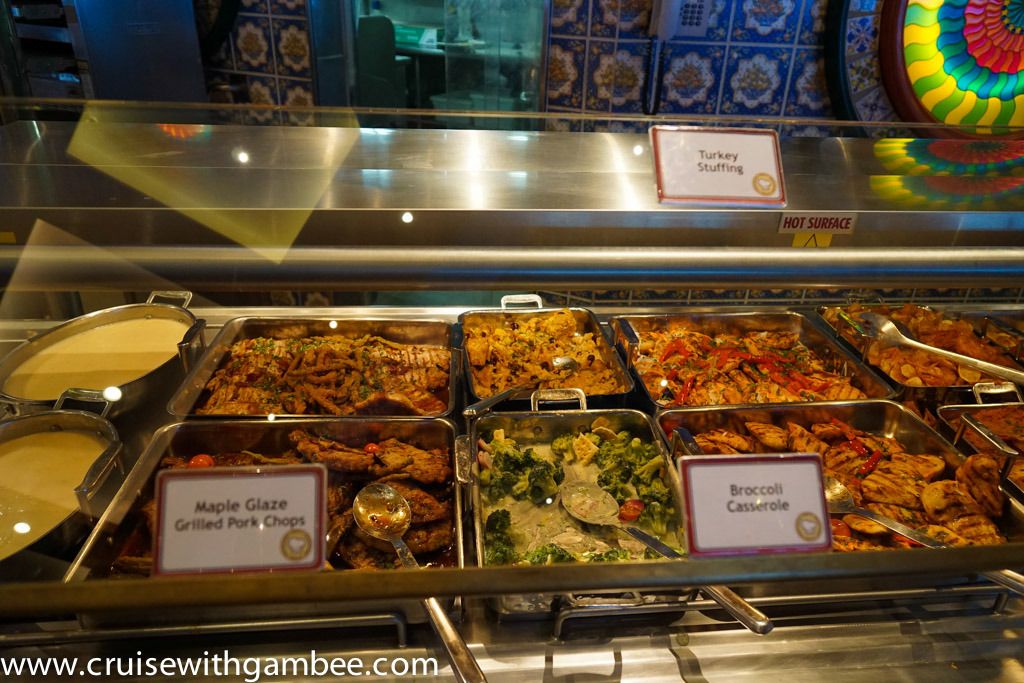 The Chocolate buffet.
Bacardi??!!? Say what? How could I miss that?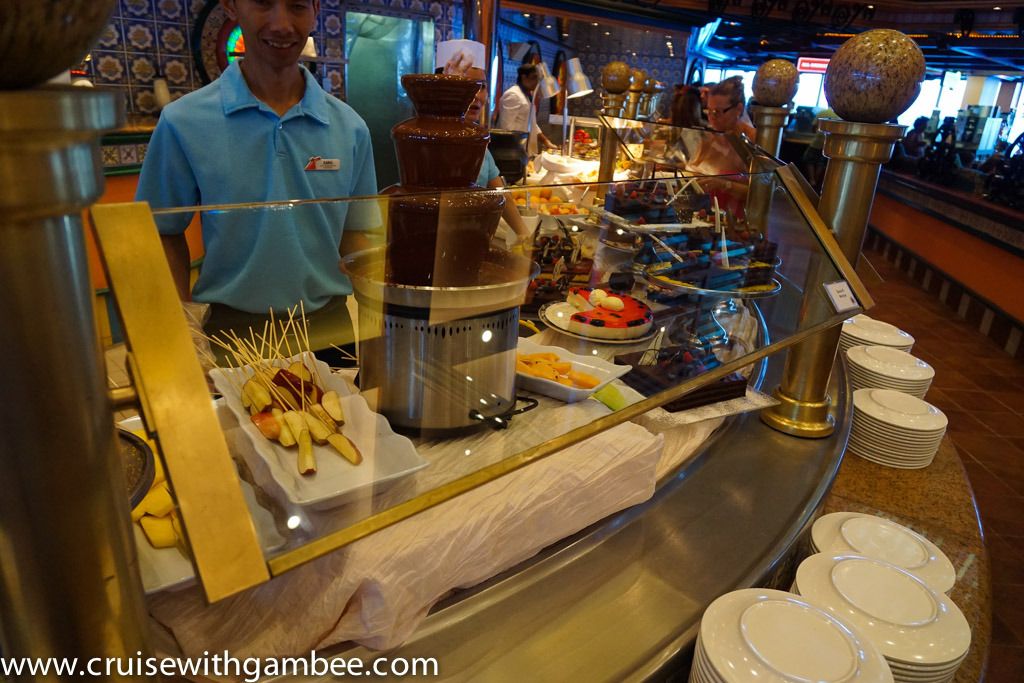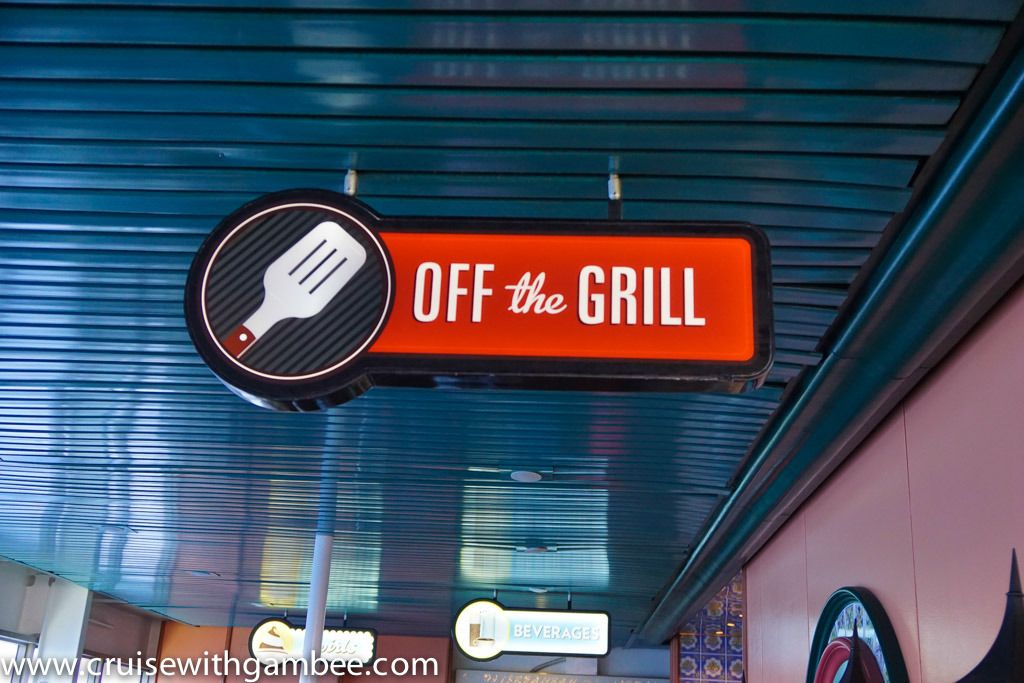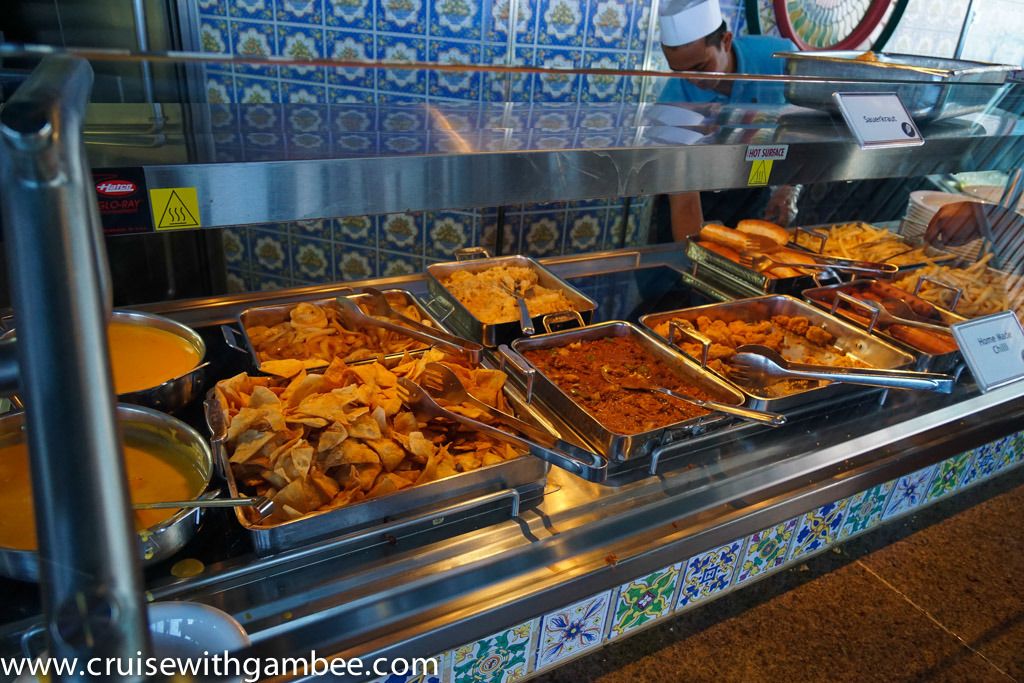 I went back to our table, with nothing in my hands. I guess I was still full from brunch, and nothing other than the soup calling my name.
I told my aunts that they had a chocolate buffet. So they decided to go check it out.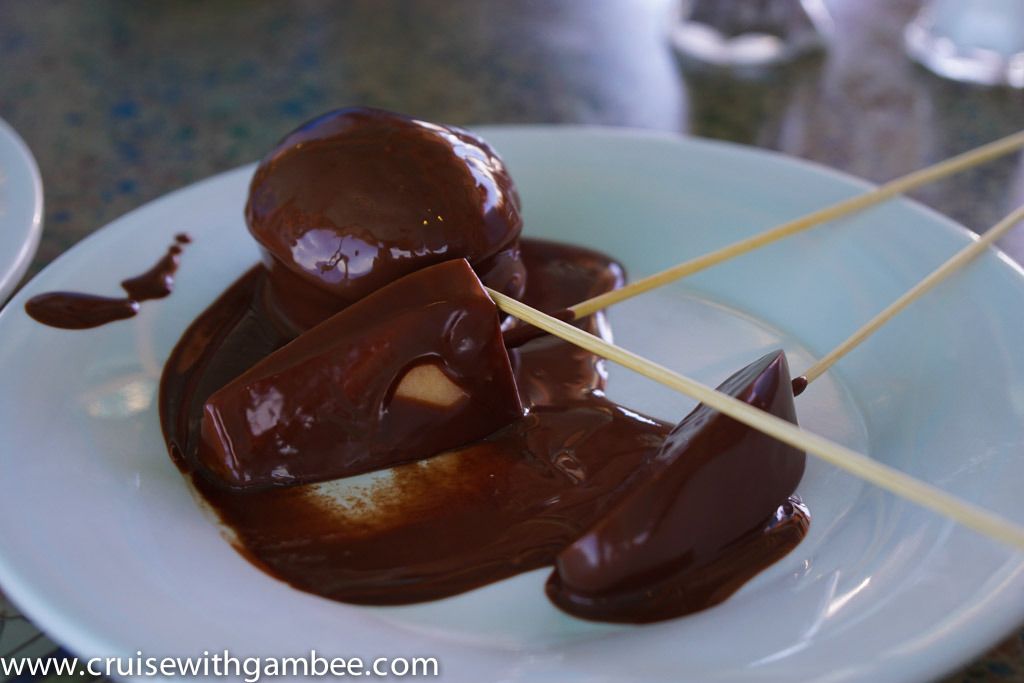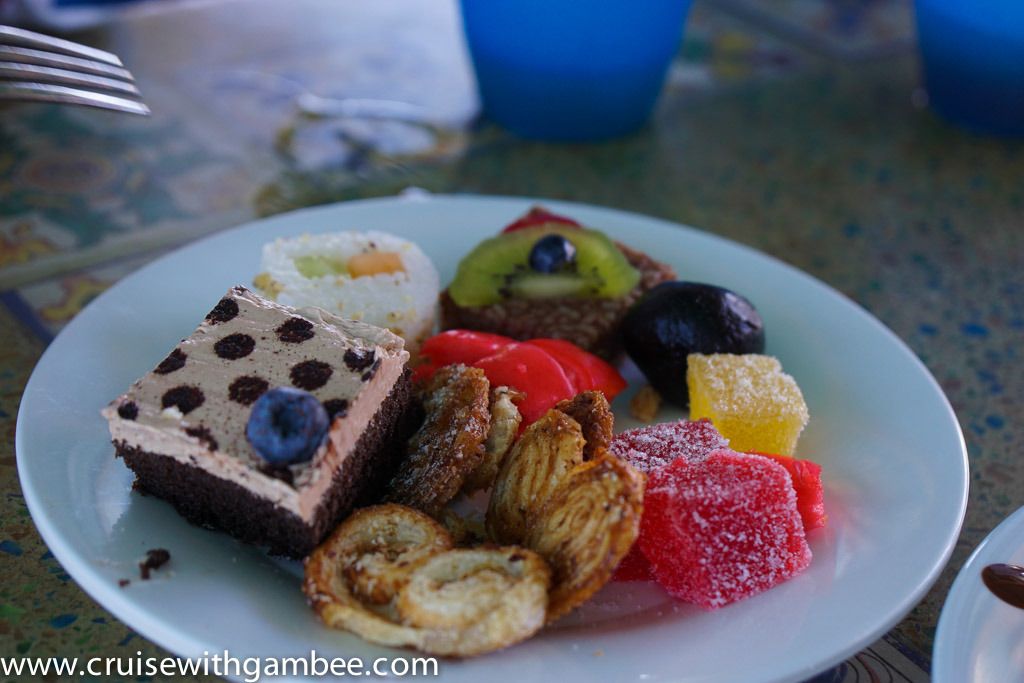 They had dessert sushi, which by the way was horrible! Everything else was good, well they ate most of it.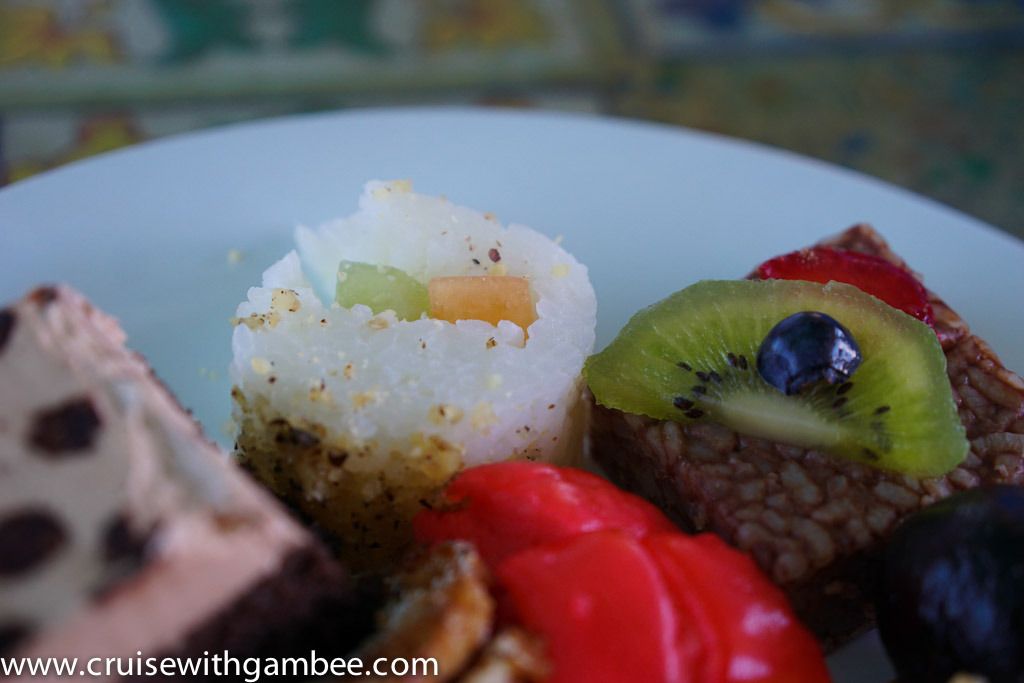 Mom went and got some food.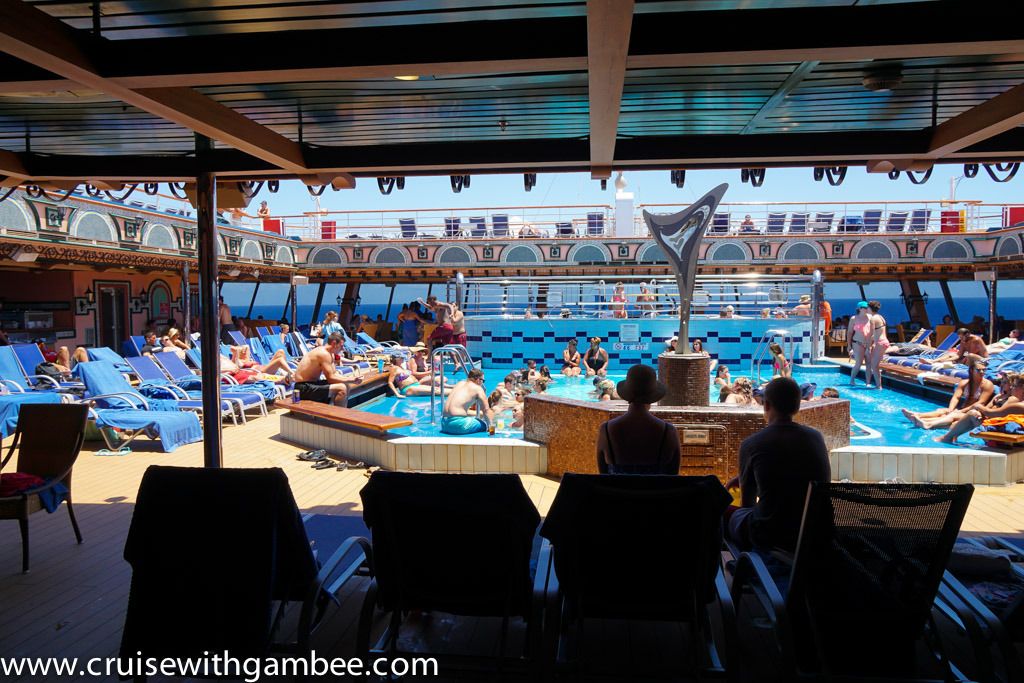 I went to check the pizza line, but again, it was too long for my liking. I think the boy's position says it all.
So decided to head downstairs to change the batteries on my camera.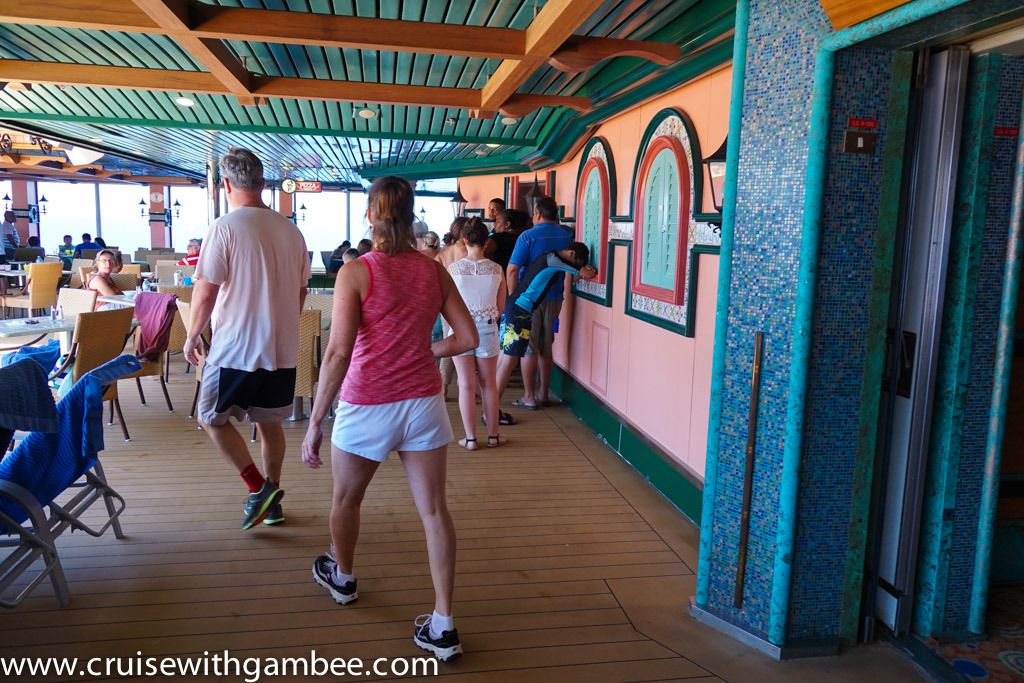 On the way down. There is a little coffee shop in the buffet.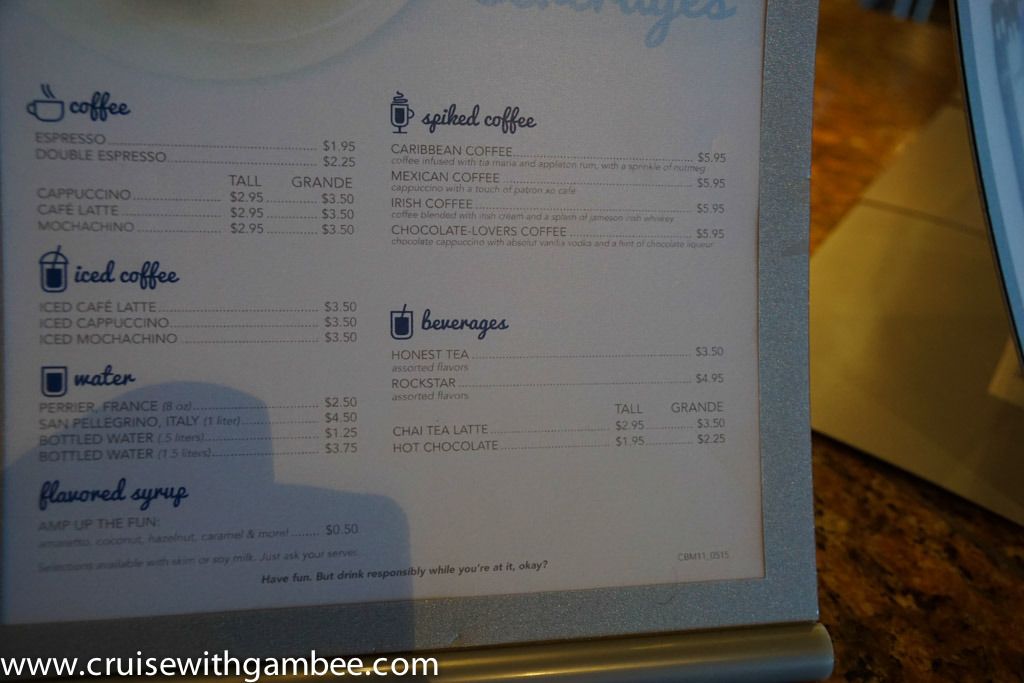 I swapped batteries, and relaxed for a few minutes on my peaceful retreat.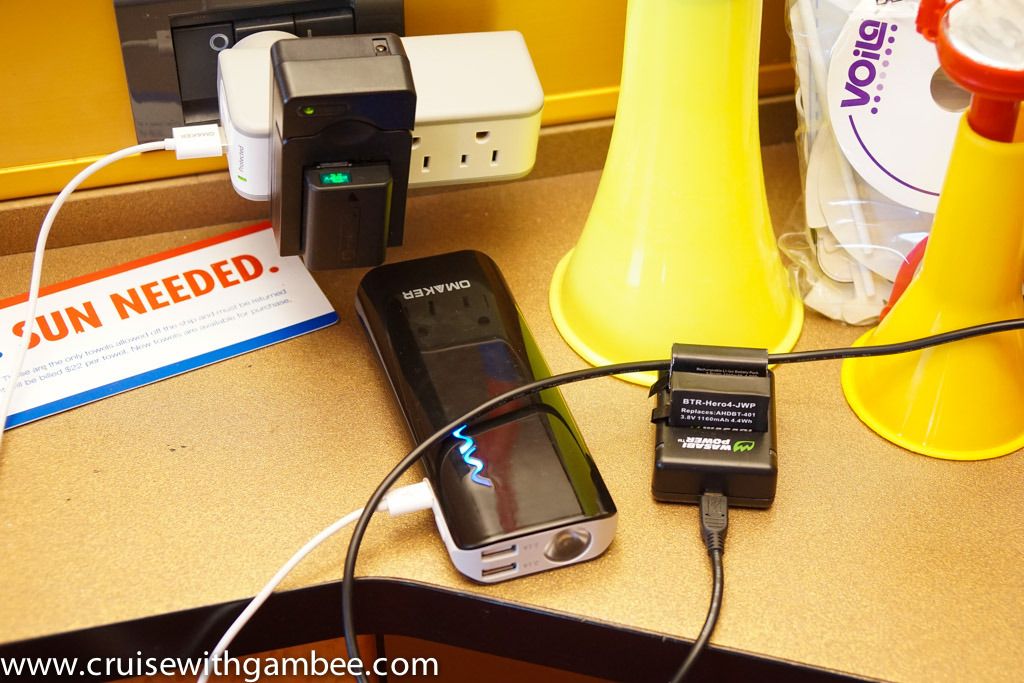 After some time had passed, I decided to go back upstairs, and check on everyone. Once I got there, I found them enjoying themselves on the jacuzzi.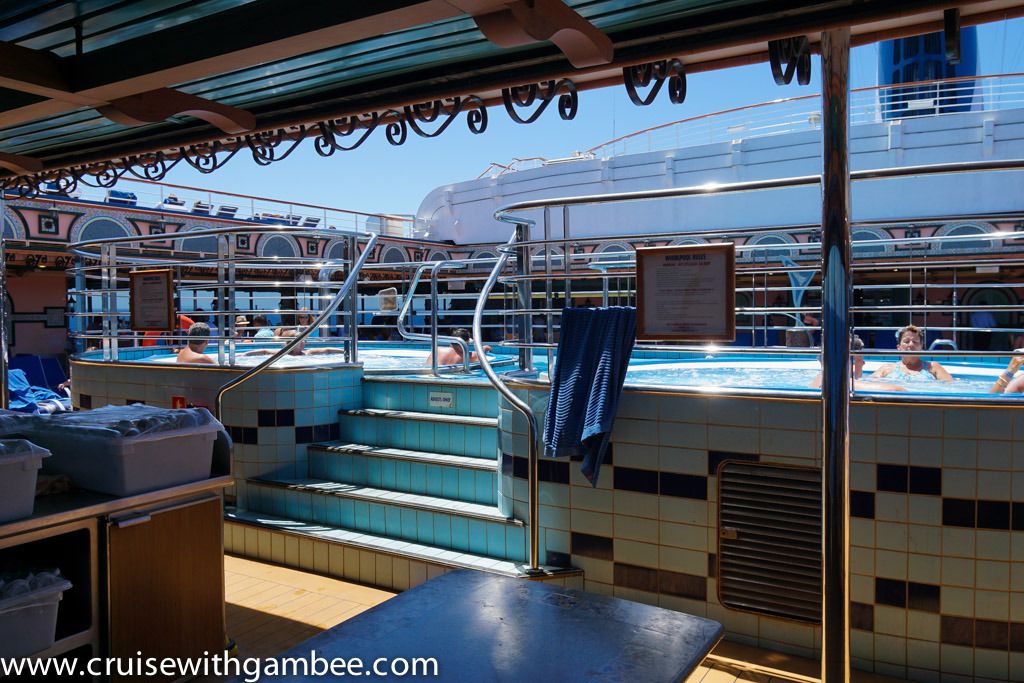 I also had a low blow when I found out that my aunt had gone on the 30 minute line to get me a wonton soup. But my uncle got there before me and ate it all. And yes, it was just like I had expected it, very tasty…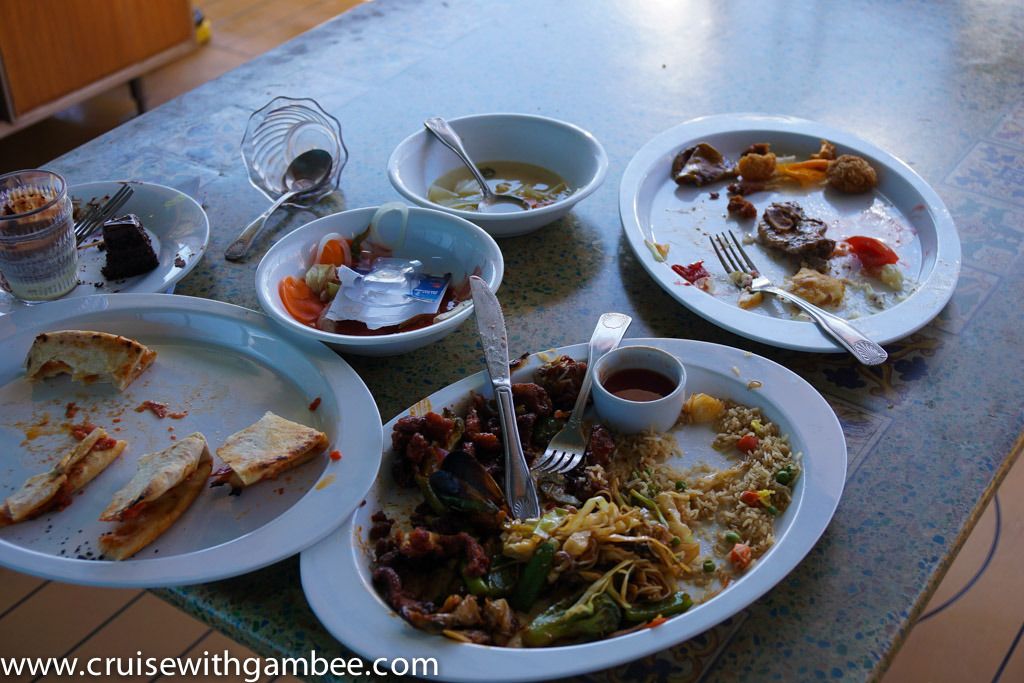 I never found out what this was, it looked like a ship, but it was dipping forward. (The sensor was way dirty!)
I resigned myself to wait until dinner, I was not particularly hungry, and nothing in the buffet itself called my name. So I went in the water with them. Once I went in the water, one of my aunts got out of the water. She said she had to go shower or something. I did not make much of it. We just relaxed there for half an hour or so, maybe longer. And lo and behold my aunt re-appeared with these!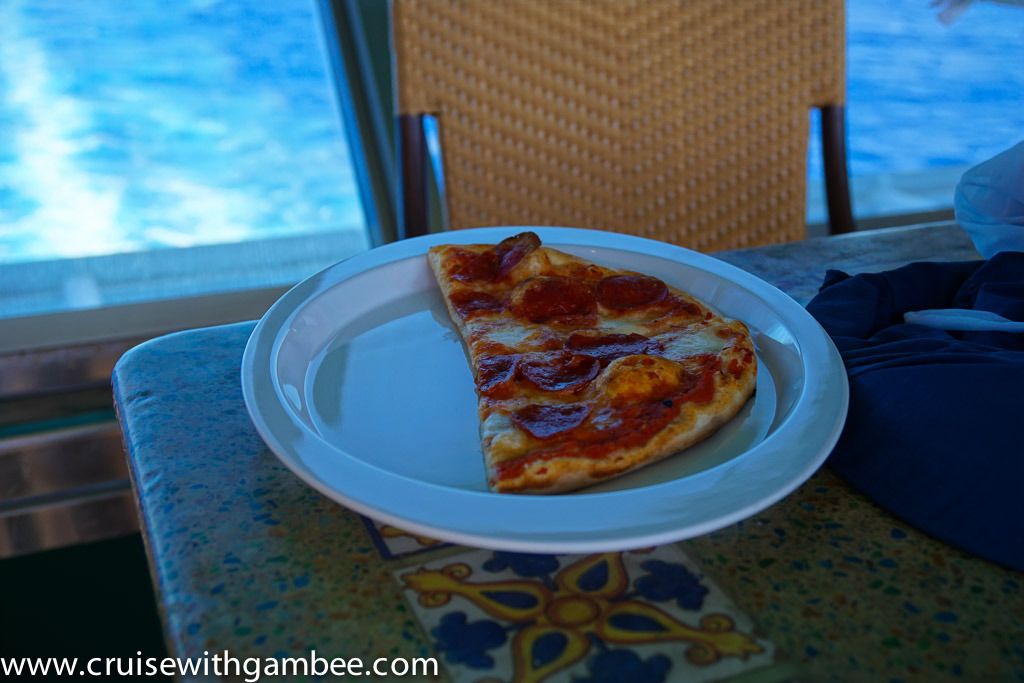 It was so nice of her to do this for me. Please Note that she does not know one word in english. So she had to ask for help and everything. I was elated with the gesture. None-the-less, I shared with everyone.
Mom enjoying herself, I am not really sure what we are going to do once we sail on other lines. We have been completely spoiled with the inexpensive wifi on board the Carnival Victory.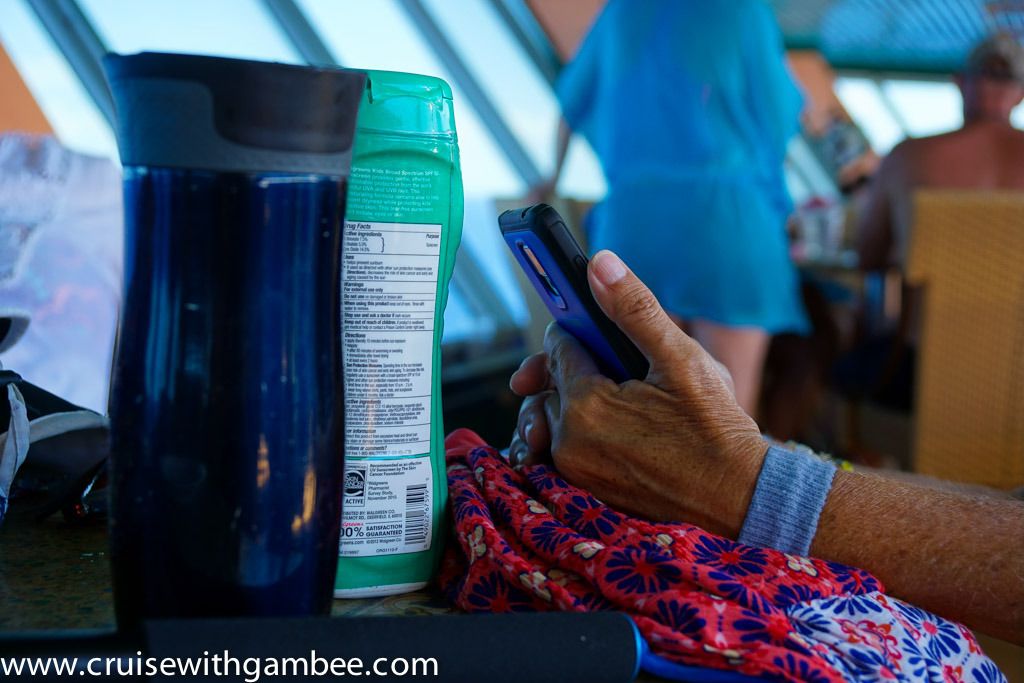 The large family next to us was playing UNO, I think time I will bring a deck with me.
Now here is a story for you.
The table behind us had 3 couples. Nice people. Anyway, the 3 wives left for a walk, or something. They must of been gone for about 15 minutes when a Brazilian chick comes over and starts flirting with them and asking her to take her pictures, etc. The event climbed to taking pictures of her kissing the guys. They tried pushing her away, but she could care less. It is quite obvious that she was quite drunk. As a matter of fact, she later asked me to take a picture of her, I think it was in the MDR or something. She was asking everyone to take pictures of her.
So, long story short, her phone had their kryptonite in it. Because she came back when their wives had come back, and those guys were petrified. The look in their faces was priceless. But in all honesty, it was not their fault.
This is when she came back, and the mother of one of the guys was there
Then she started flirting again, and this time she asked the guy's wife to take the picture of her. Can you imagine? With the same phone!!! They guy almost had a heart attack!
Thank God, nothing happened and she moved on. But not before talking with one of the guy's mother and calling her mother in law. Um, yeah, she was plastered!
She went as far as asking people in the jacuzzi to take pictures of her.
By the way, do you remember when I dropped my Juliets in San Juan last year and messed the lens. Well, for this cruise I had bought a new set of polarized lens, they looked so hot in that frame. I guess the cruise is not complete until I mess up another expensive pair of lens!!!! Grrrrr, I was so mad!

This time I messed them up with the viewfinder of the Camera. I guess since I never took them off, and I used the viewfinder so often due to the sun being so bright during the entire cruise (not a bad thing), did the trick.
Only one side got messed up, I guess I have an extra lens just in case something happens. Still very frustrating.
I guess I still have the frame…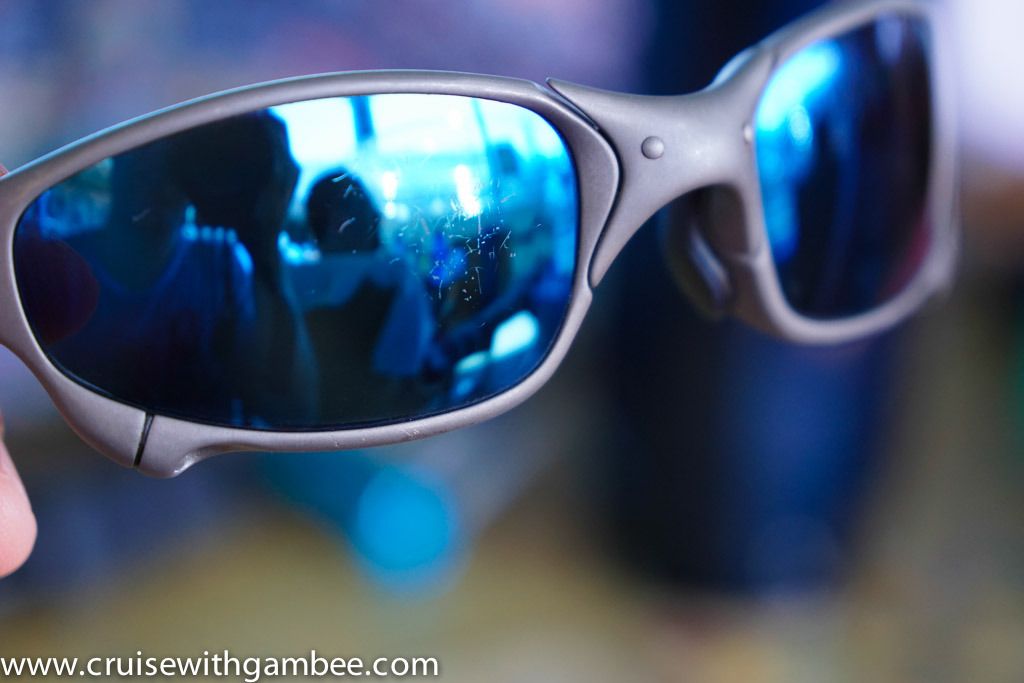 We saw land the entire way.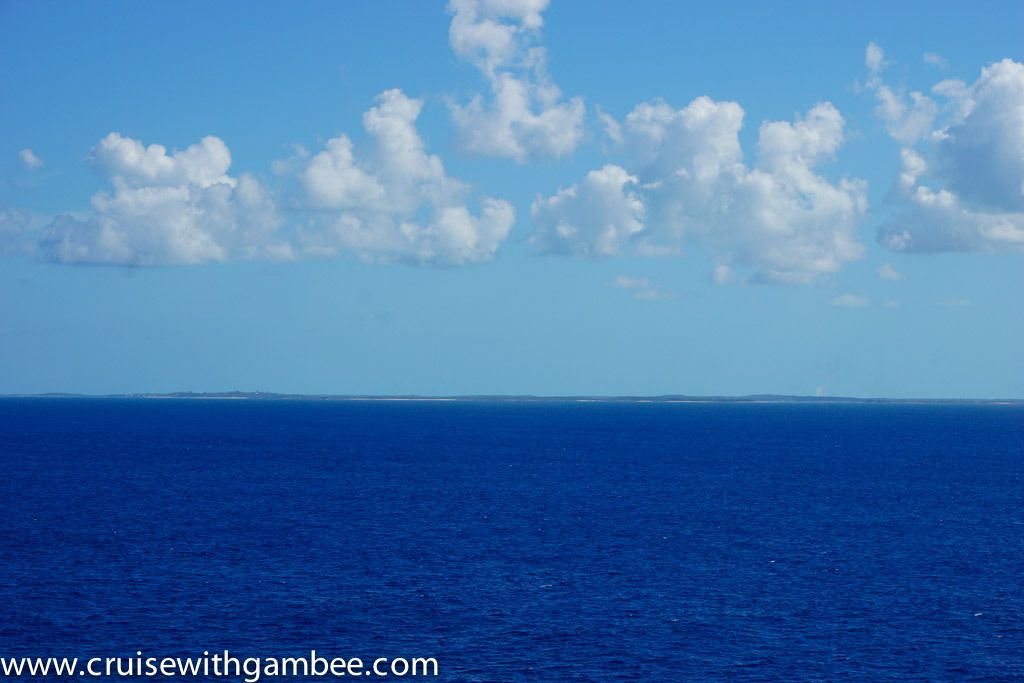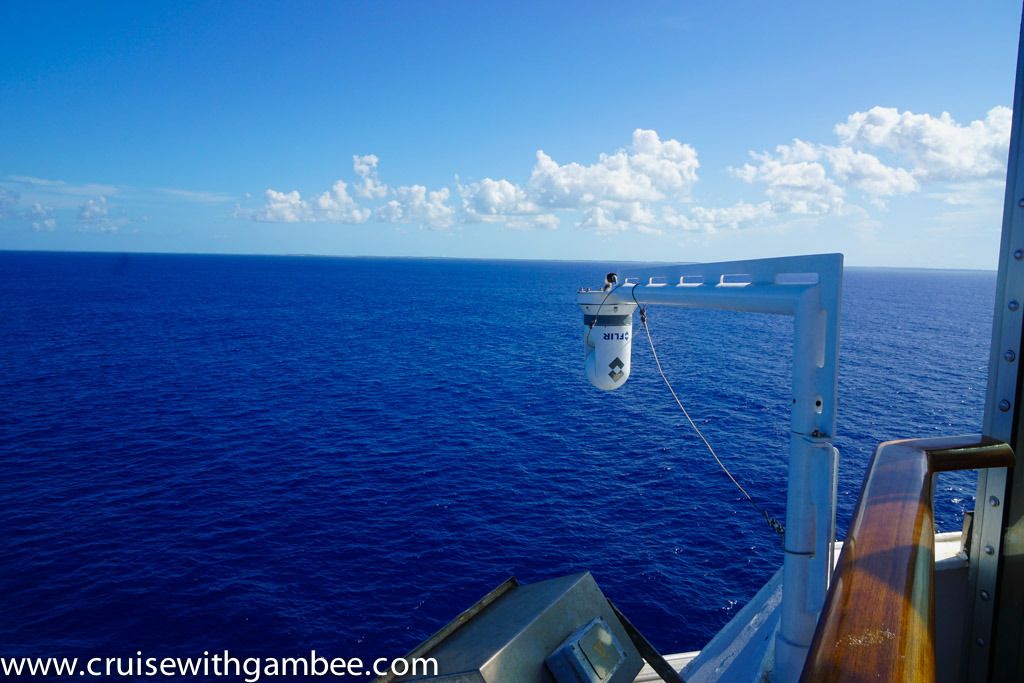 It was a little late in the afternoon and we decided to go to the room to cool down, and get ready for dinner.
On the way to the room.