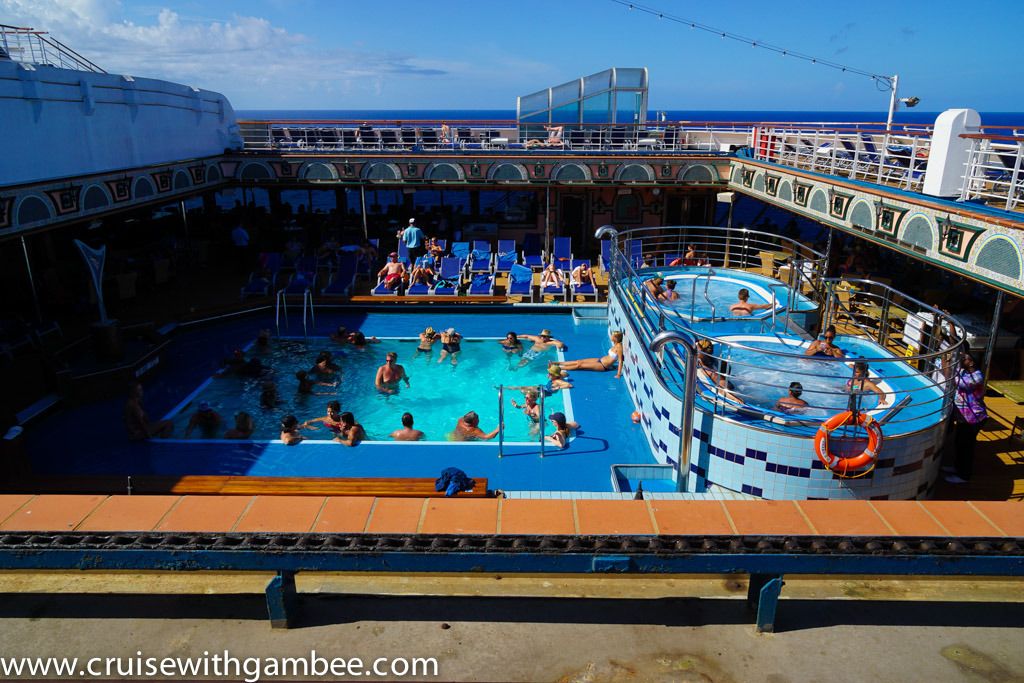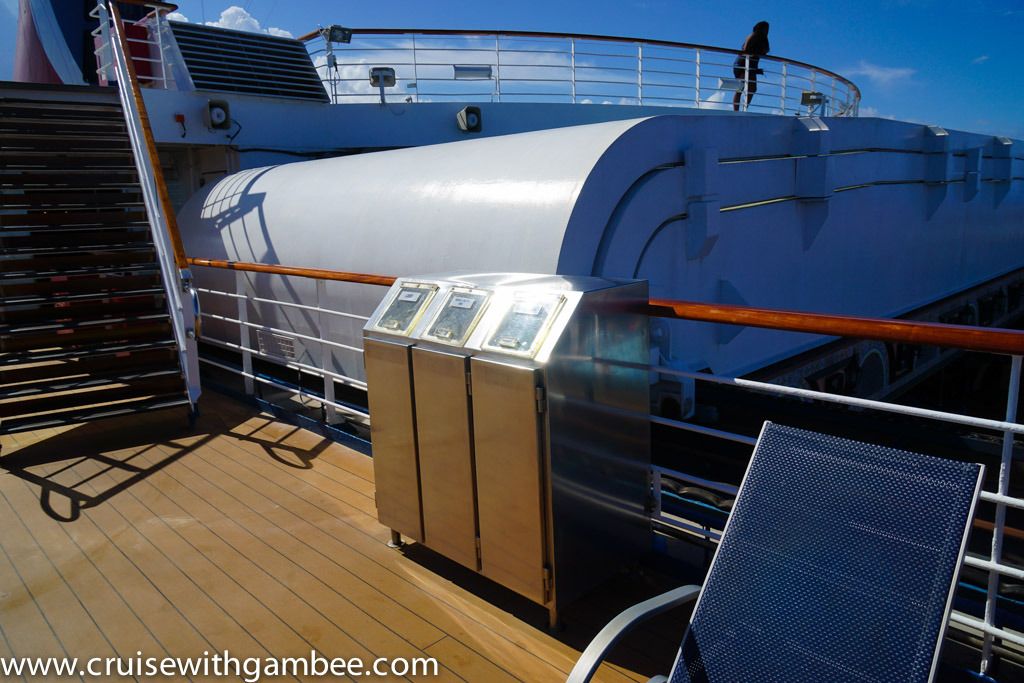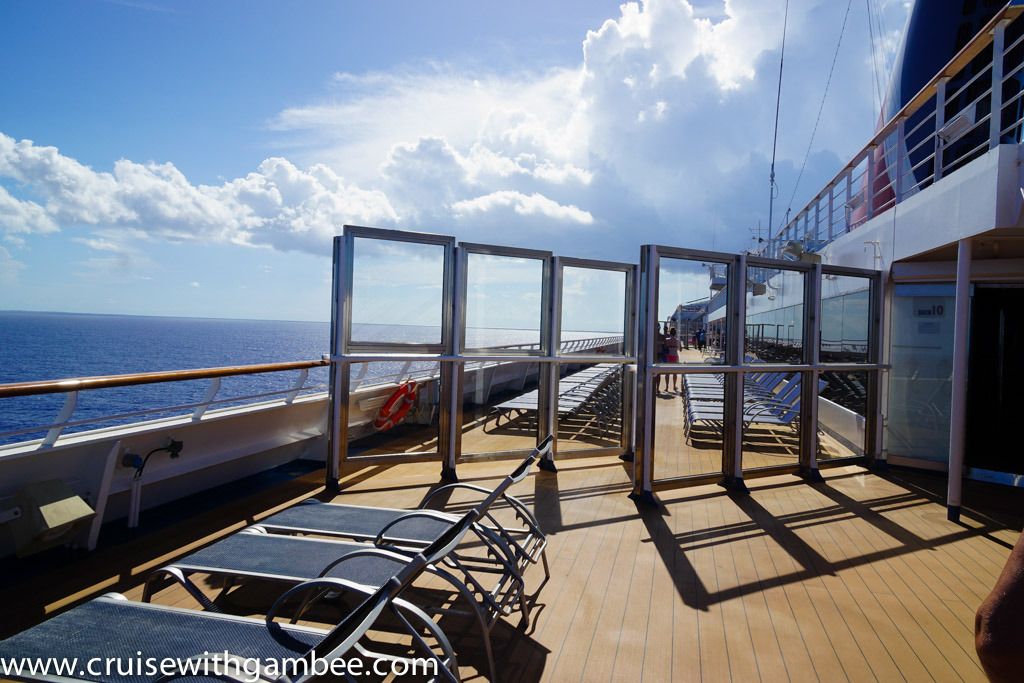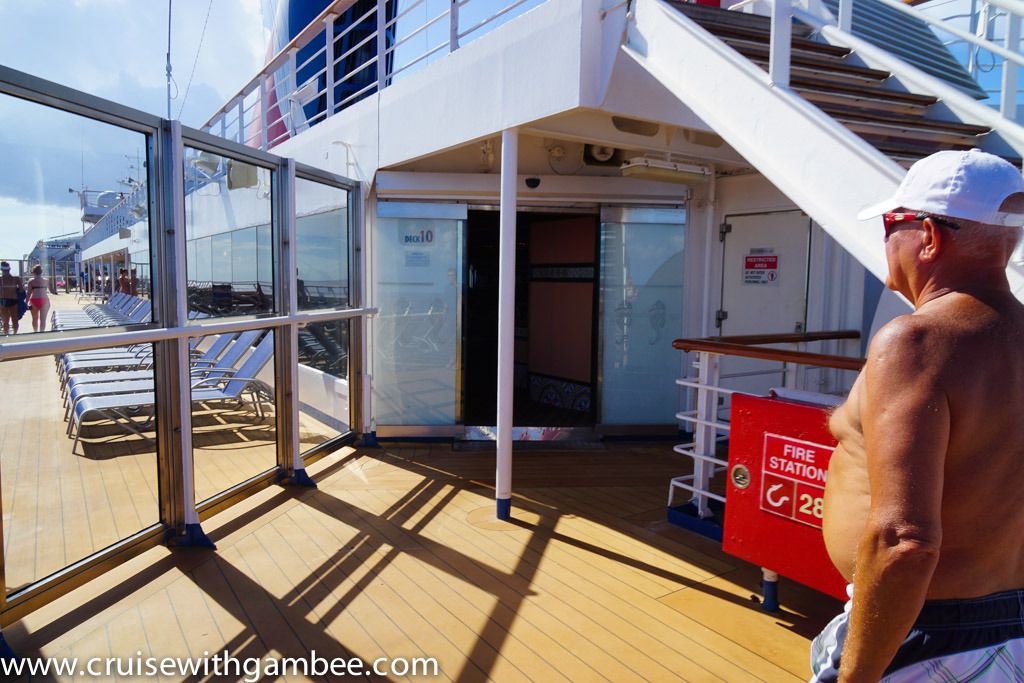 Beautiful picture!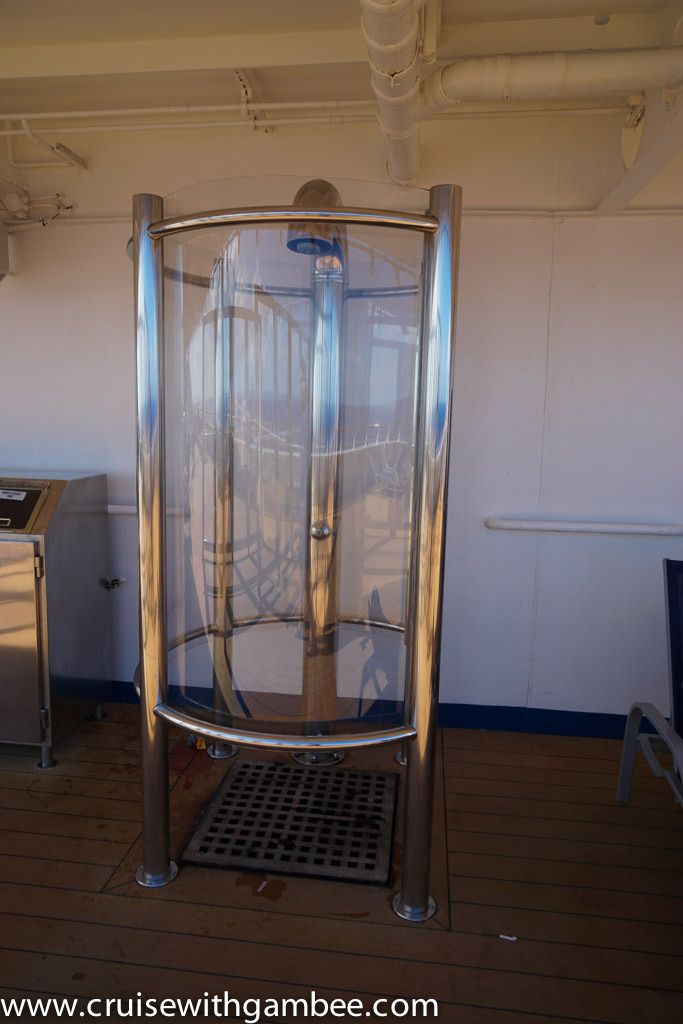 My uncle and I wanted to try the water slide, but we decided until the line died down a little. The slide closes at sundown.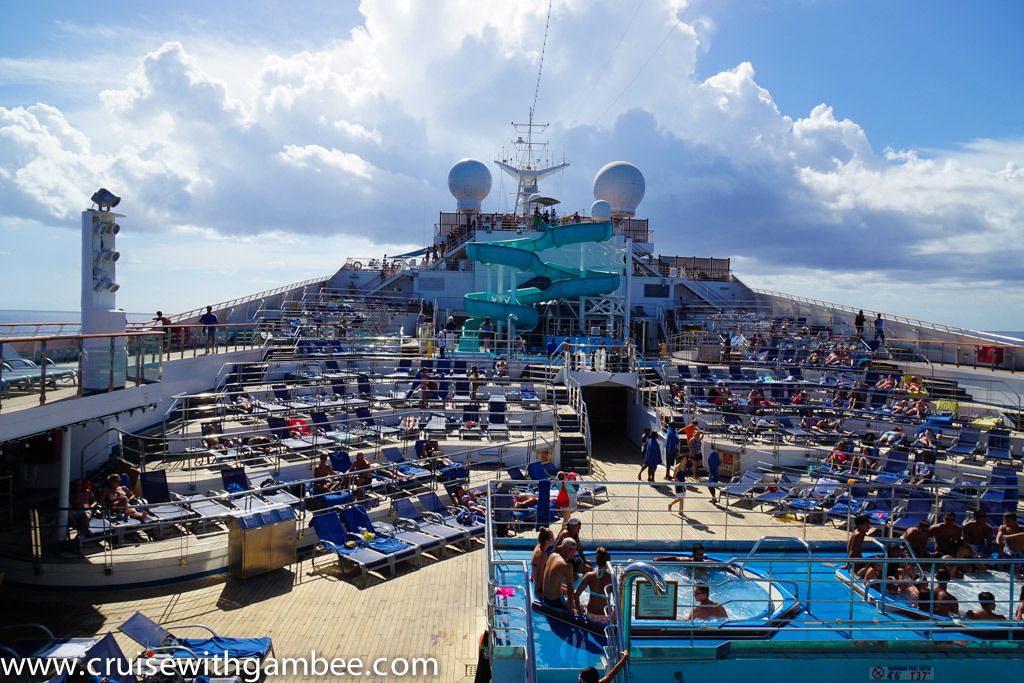 Does anyone want to relax in the jacuzzi, I see a spot open in the middle
The DJ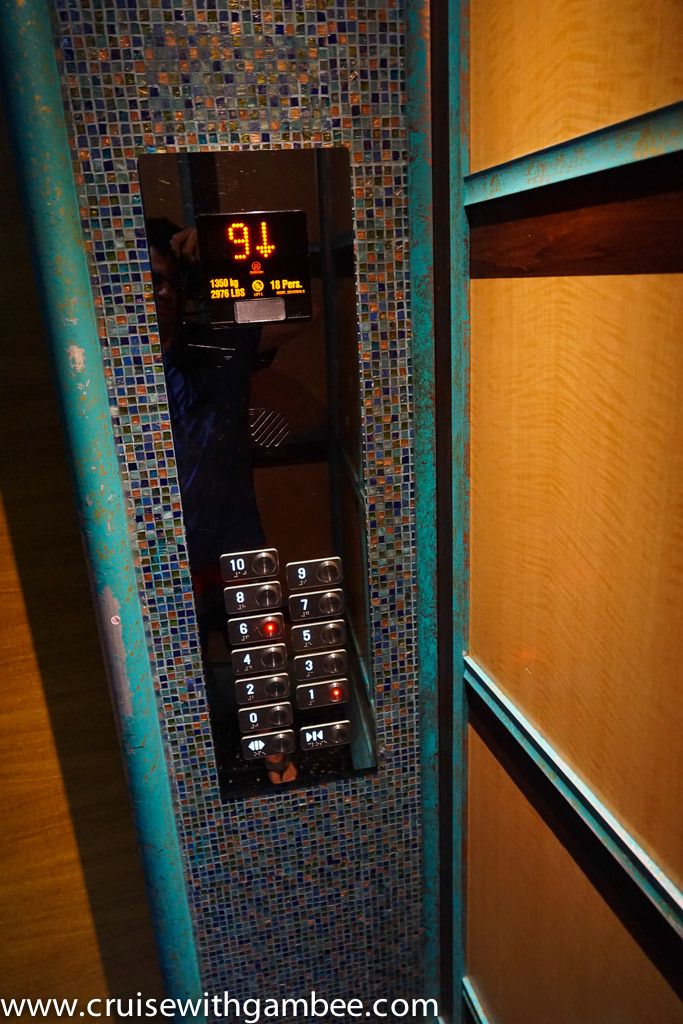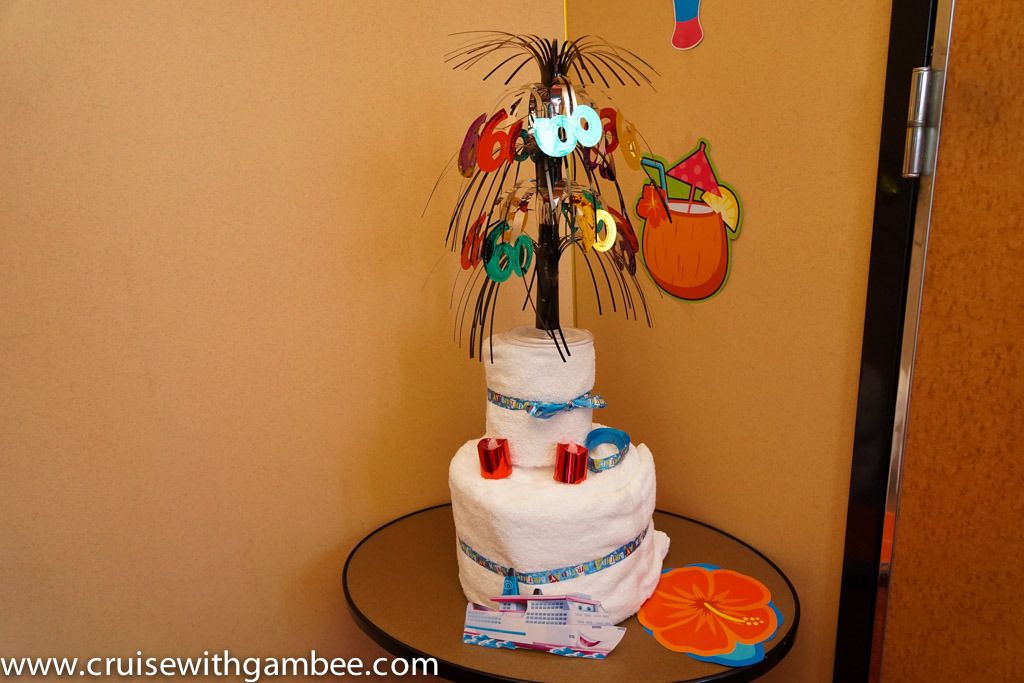 My uncle kept telling to get a picture from above, I guess I gave in after a while, LoL.
Not bad.
We put some tunes on, and relaxed for a little while.
My uncle trying to turn the ship around =)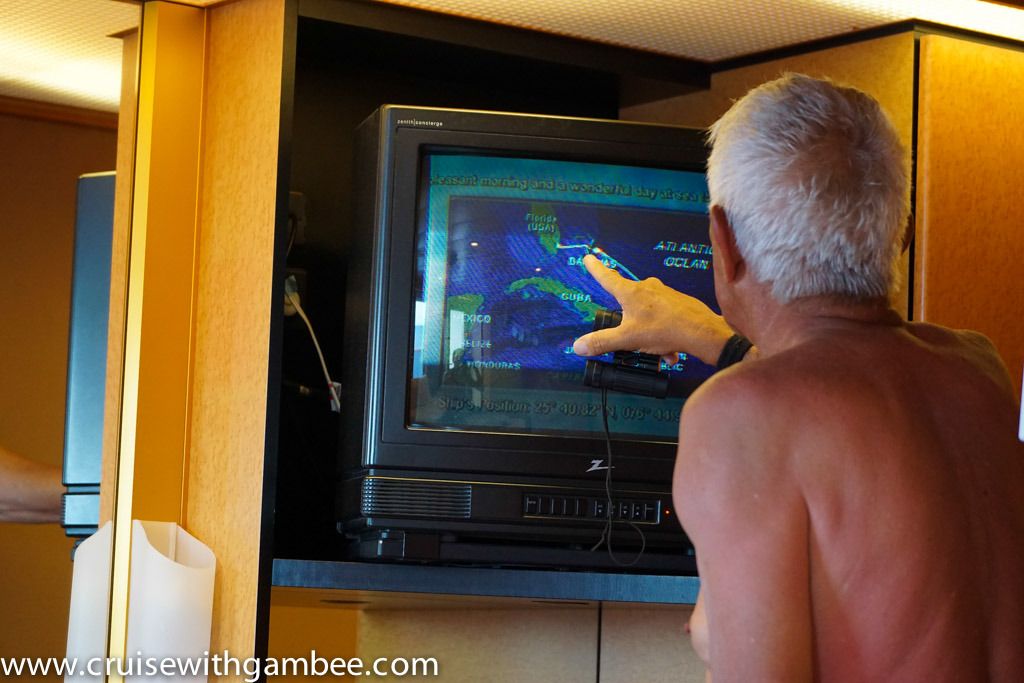 Also took a few funny pictures.
And then cheers was in order! Since we did not have enough glasses, we used the ice cream cups. Please don't ask me why we had those cups in the first place
, because I have no idea why they were there.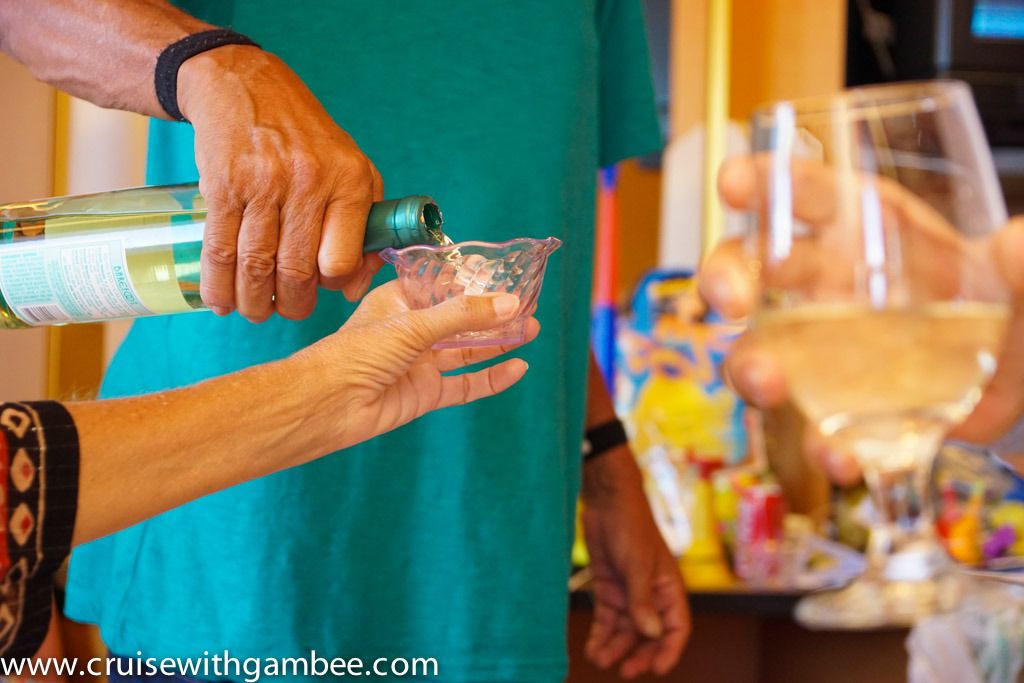 Some more funny pictures were in order, we were sending all these to the family.
OMG LoL, fun times.
Then I convinced my uncle to wear the mask and act like a horse on the Lido deck. Granted, it did not take much convincing to get him to do it
It went ok, but people aboard this sailing were not as fun as the Breeze ones. This mask on the Breeze would have killed.
A few people did enjoy the mask, but most like looked at us like (fill in the blank).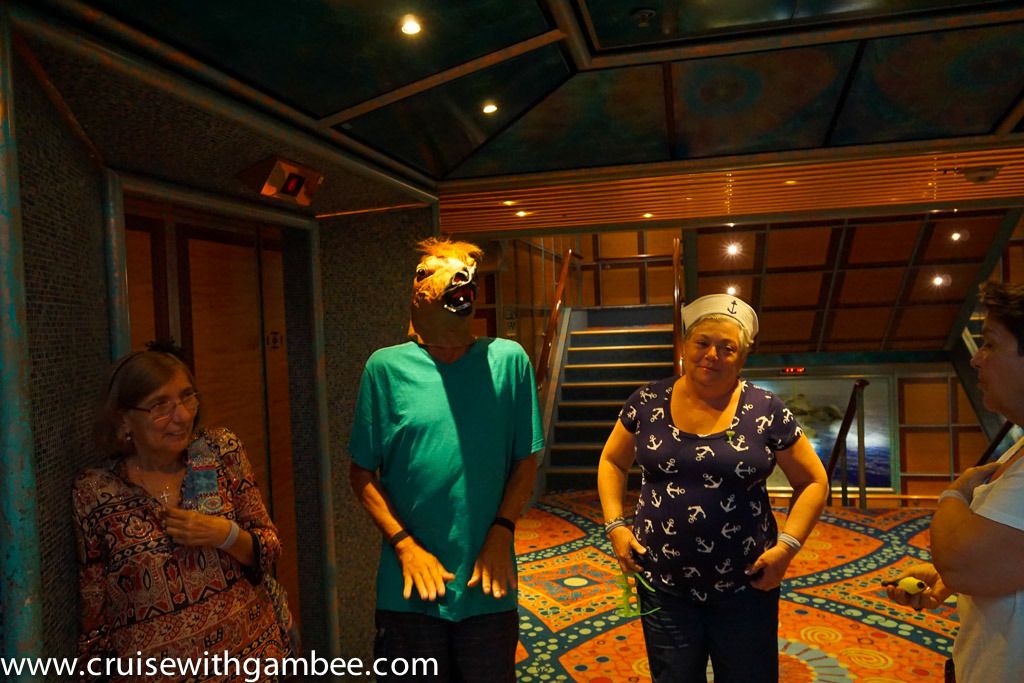 Try looking at the other cruiser expressions.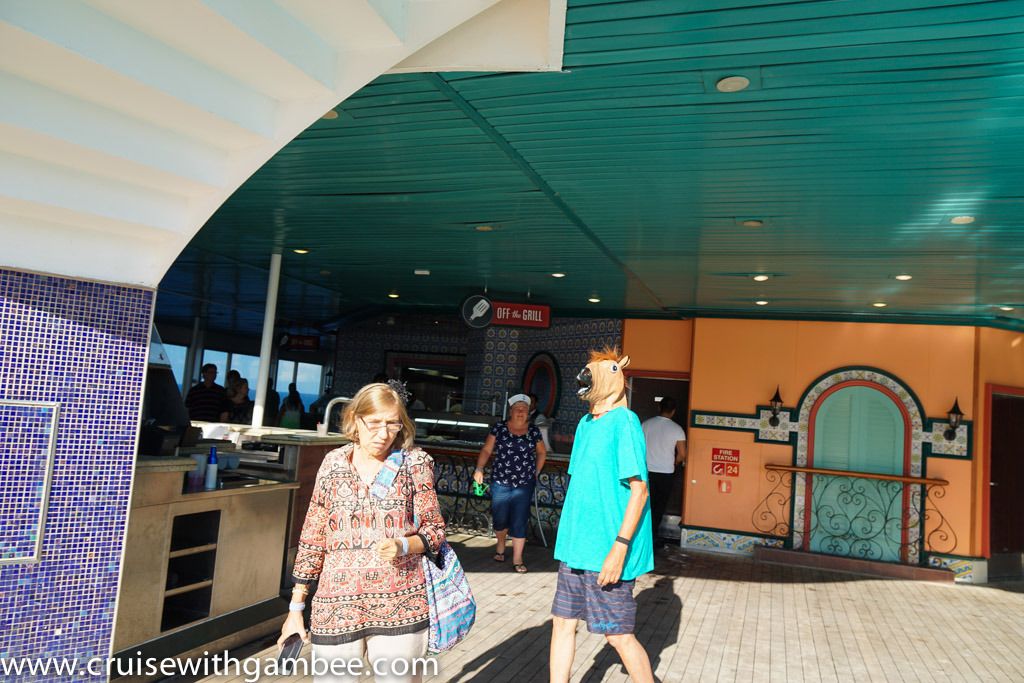 Here he is greeting the people at the end of the slide.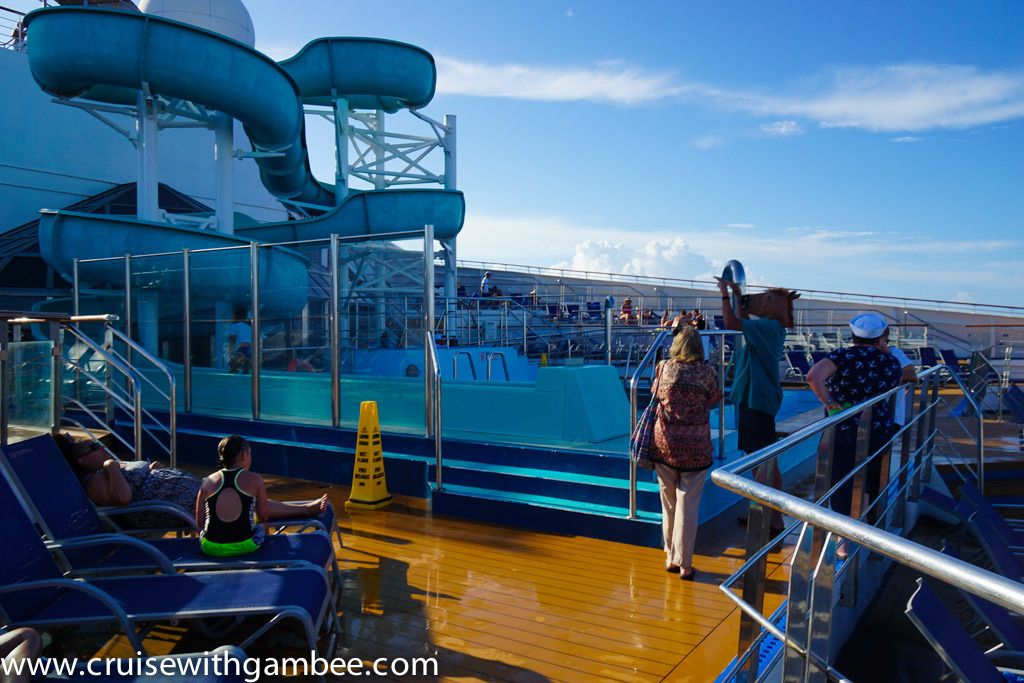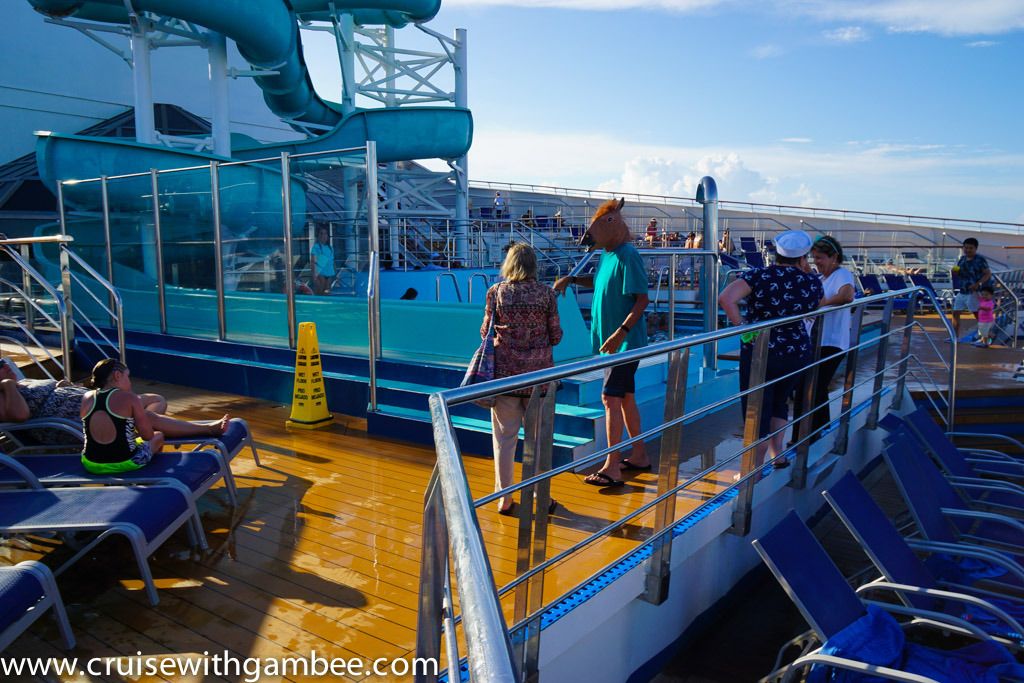 I guess he was looking at how high the slide was. By the way, you can't see crap out of that mask. I am not sure how he managed to walk for so long, and go up the stairs.
The guy there seemed to be enjoying my uncle shenanigans, life is short, we have to make the most of it!
We went up to the slide, the line gone by then.
This one came out great. I can guarantee you this is a new one for Carnival!
The kids expression was pretty much 70% of the ships expression. Come on, there is a horse on a ship!!!
Well, what the …, at least we had a blast, and in the end that is all that matters =)
My uncle frustrated with the lack of laughs, kidding, he could not see much anyway. He actually asked us how everyone reacted. We did get a few good laughs, I think most people fear the unknown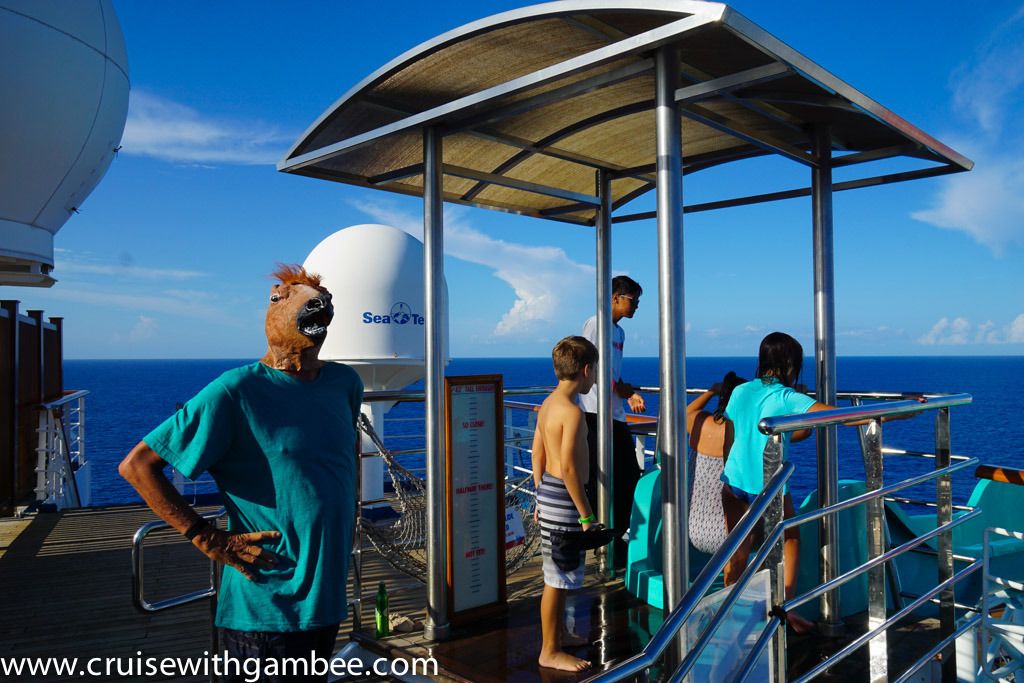 Good times, we sure loved it.
With a little hesitation, my uncle agreed to go on the slide with me. His main concern was that we saw some adults hit them selves hard upon arrival at the end of the slide. I think it was mainly because they gained too much speed and then opened up in the last segment.
To my surprise the GoPro was allowed on the slide. NCL, Disney would not dream of allowing me to carry one.
The shirt prevented him from gaining that speed that he feared. So he was quite happy about it.
That picture came out great!
It was my turn next. I will admit that the slide is much more fun that I expected to be. You can gain some good speed and curves are a lot of fun. I was not expecting this at all.
I was trying to keep the stick steady. Not that is was needed.
Once down, we both agreed that it was too much fun not to do it again.
So up the stairs we went.
This time around I told my uncle to carry the GoPro, I was telling to make sure the lens would always point at him.
And here I come! Cool picture, it always helps to have different angles.
I got a little water in my eardrum.
That cross was bought and blessed at the Vatican City. My ex gave it to me as a gift. I was actually looking at the cross without Christ in it, I like simple things. But he got this one for me, I still love it nonetheless. And the necklace I've had since I was 15, it was the first piece of jewelry that I bought for myself.
Love this picture!
A ship on the horizon.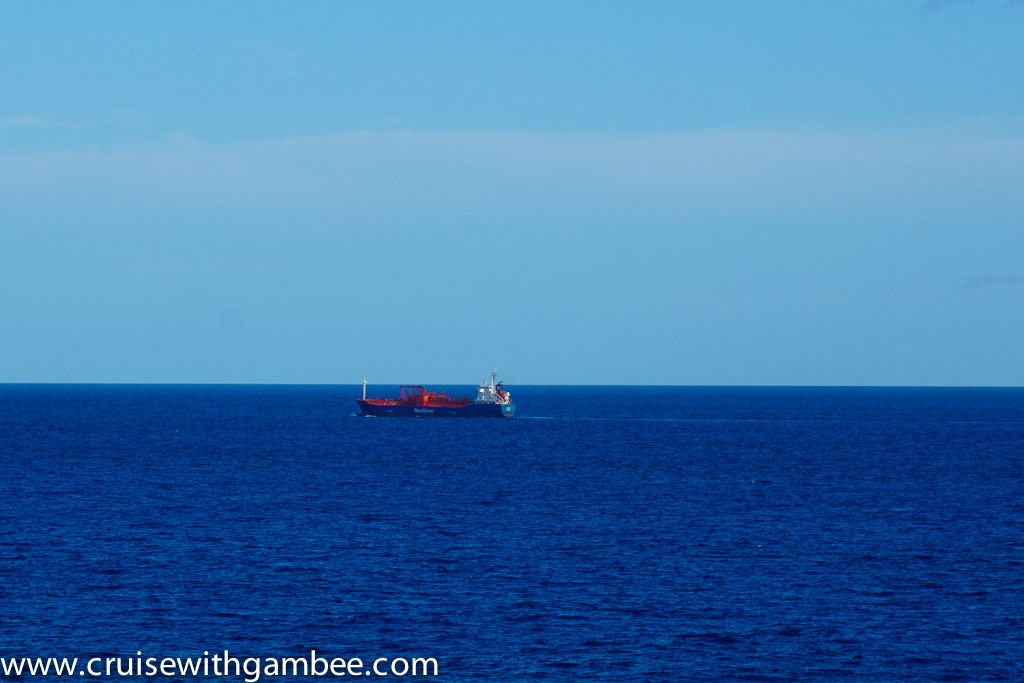 We headed to the room to relax a little.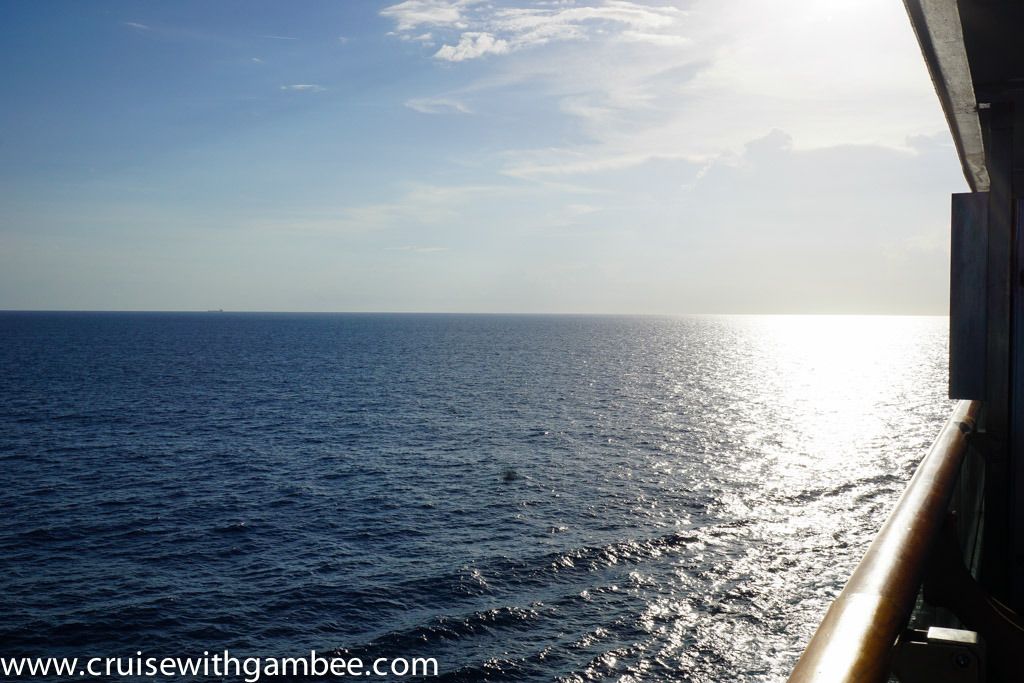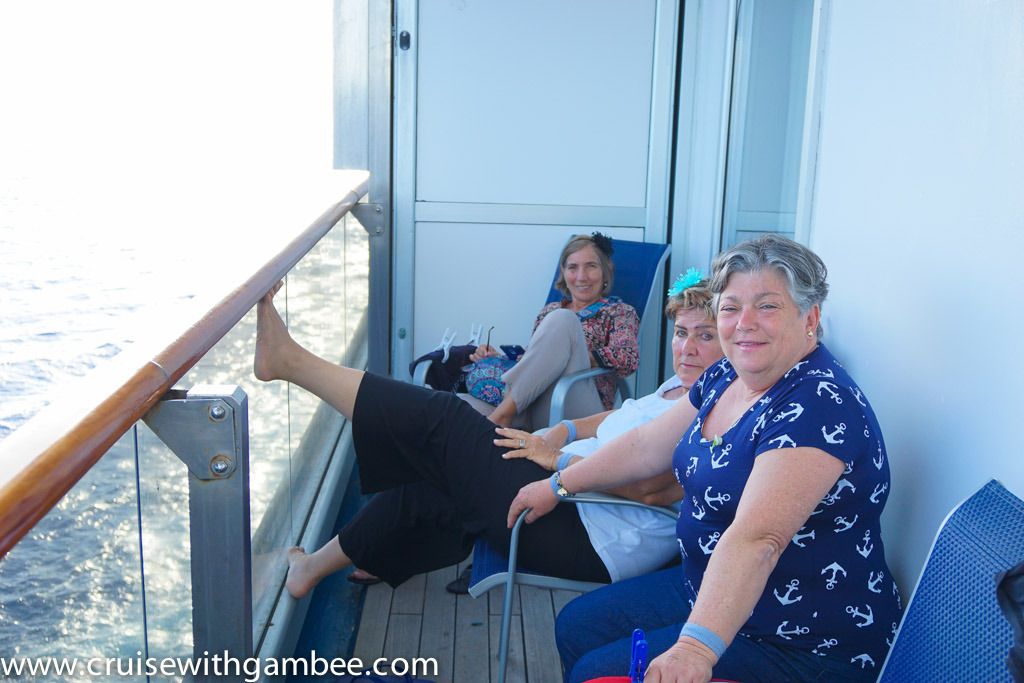 We headed out for a little walk, I think this is when mom finally bought her shirts.
They had a vows renewal ceremony in the Disco, not very private if you ask me. I think maybe they were trying to get more people to go in?