And I guess I was not very respectful either
Photographs anyone?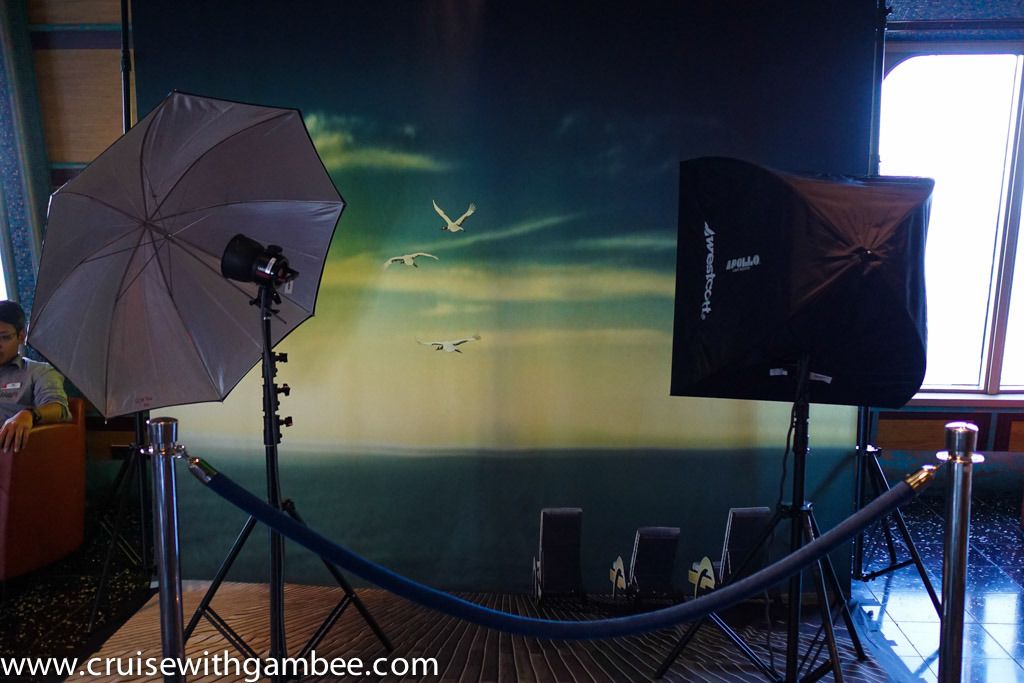 I took some pictures of the Arcade. Remember I promised you some?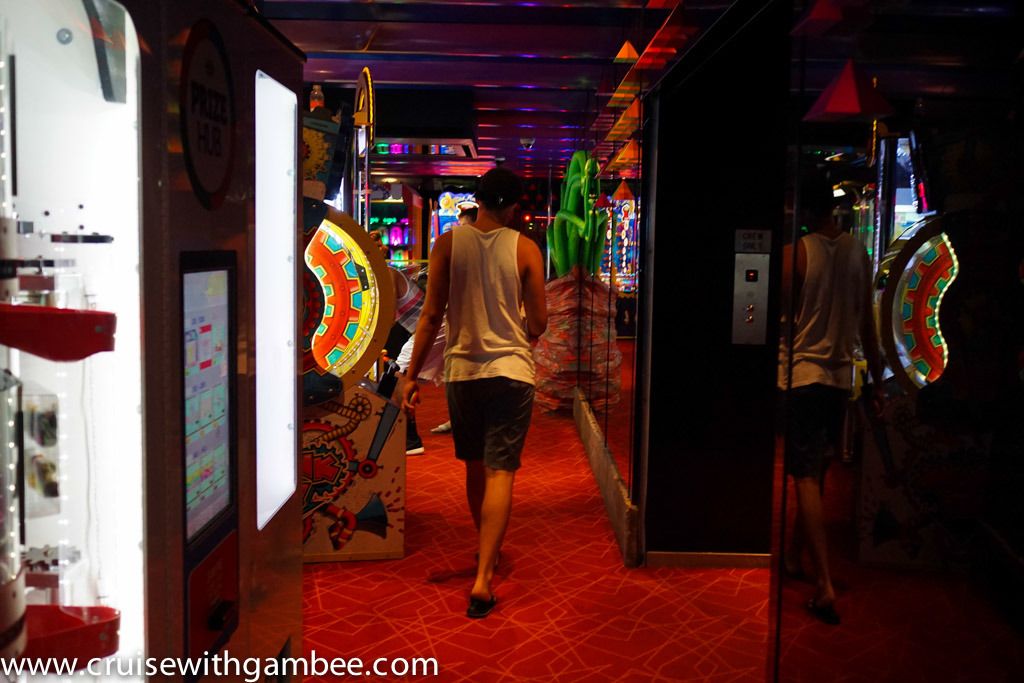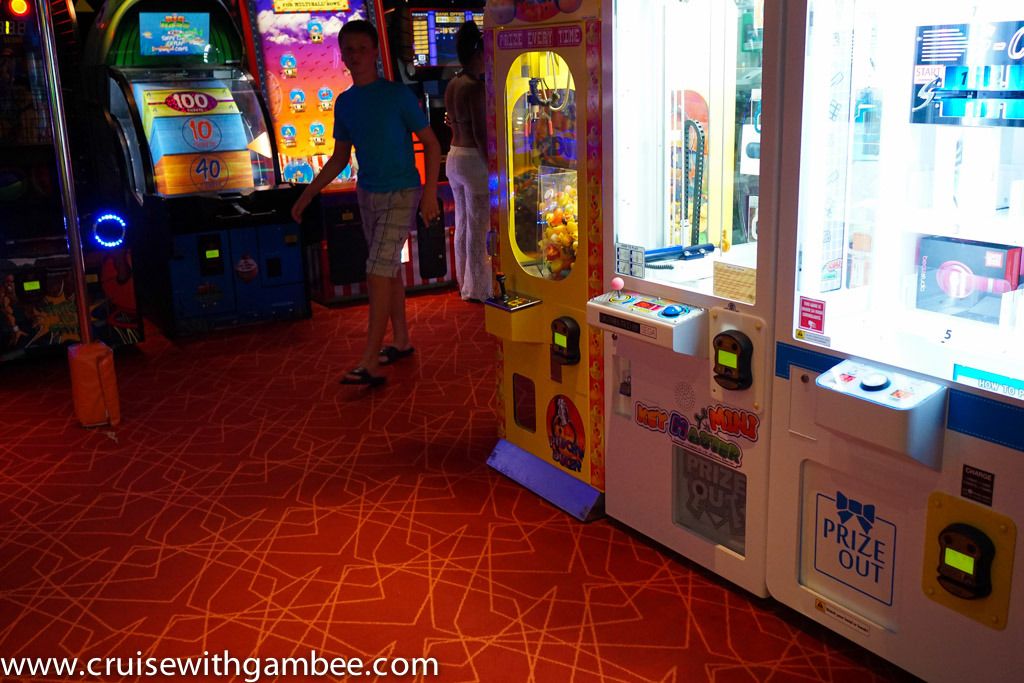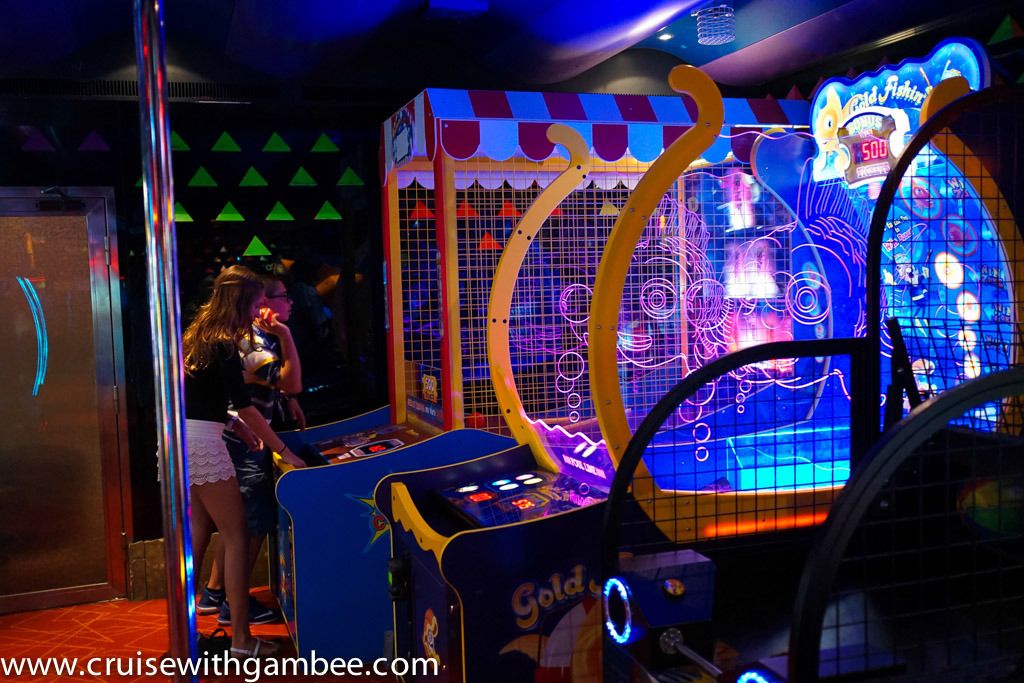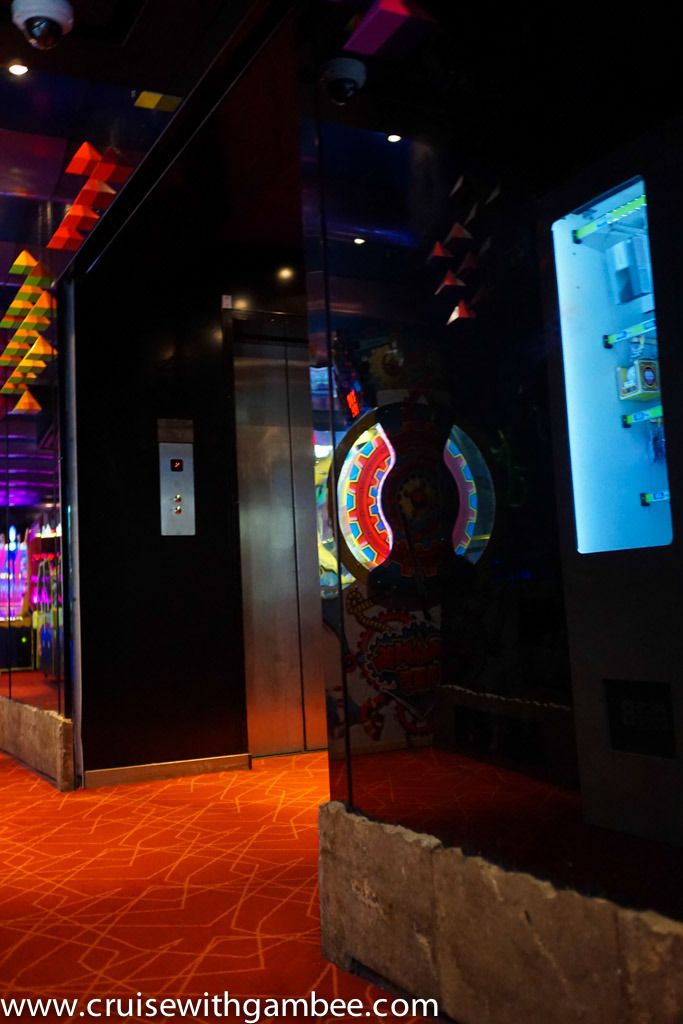 We continued walking, towards the MDR my guess.
We stopped by the taste bar.
We missed the second day.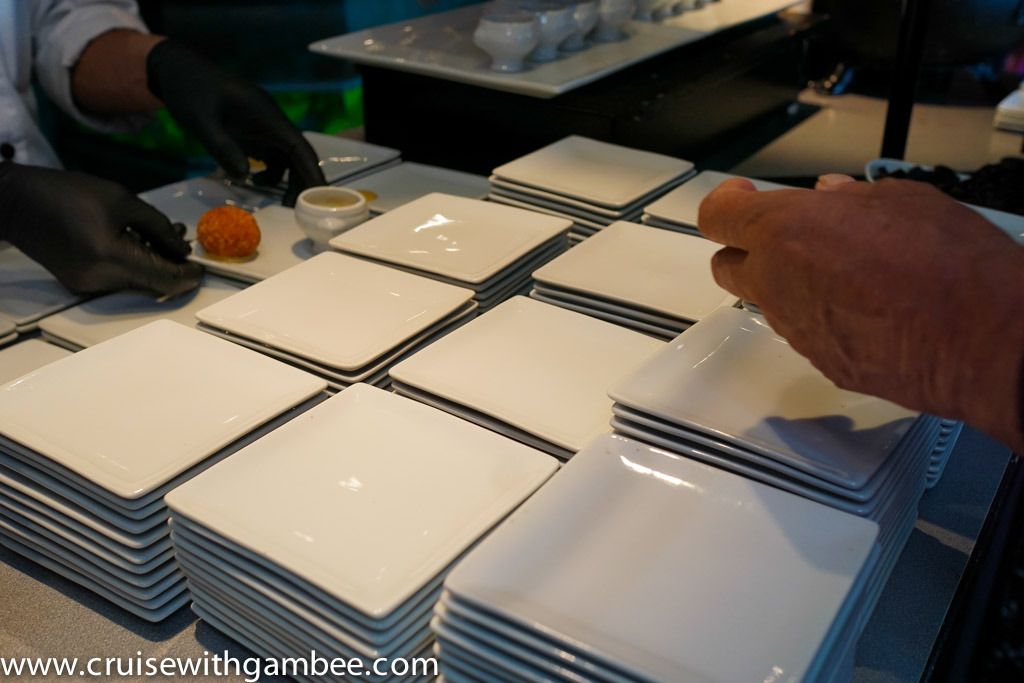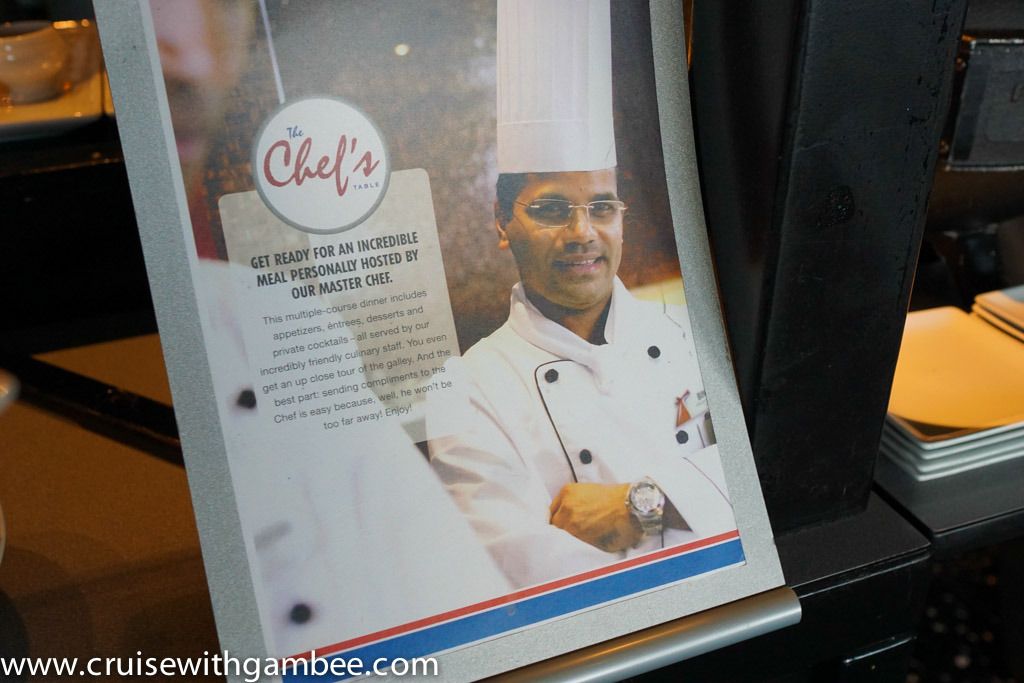 It was really nice. Quite nice presentation as well.
We stopped at the casino, the family played a few bucks.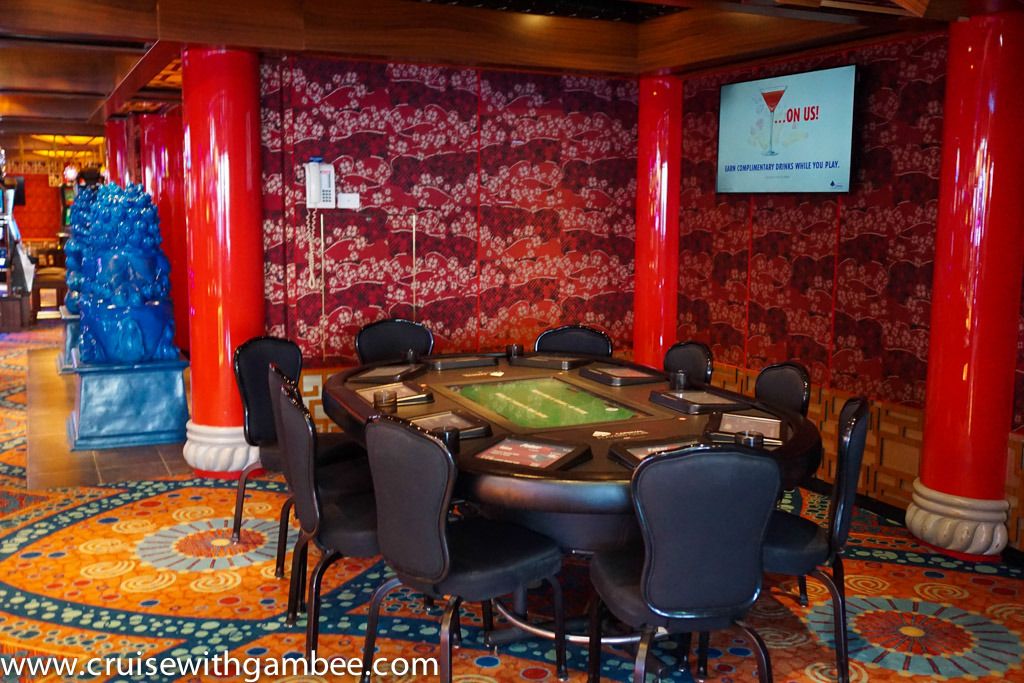 My uncle teaching my aunt how to play.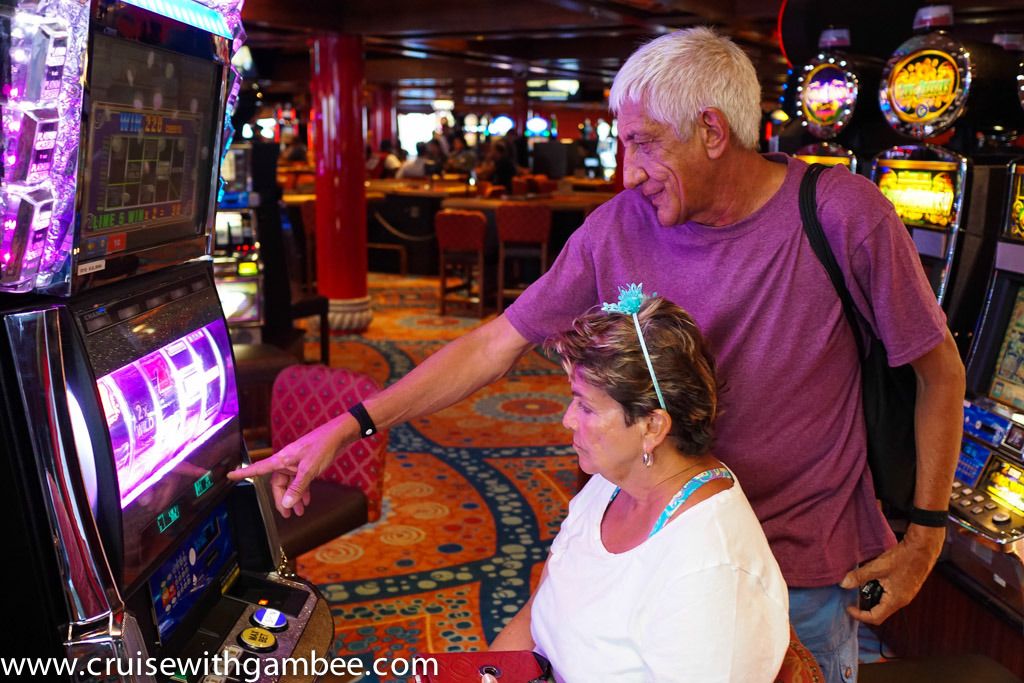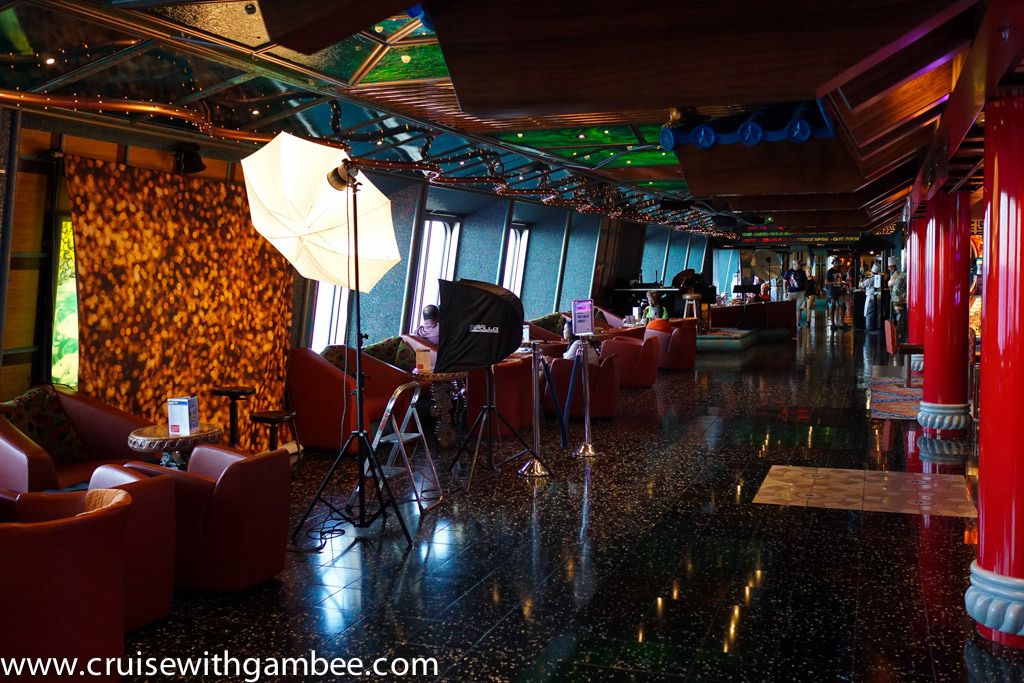 On our way out, I took a few pictures of the candy store.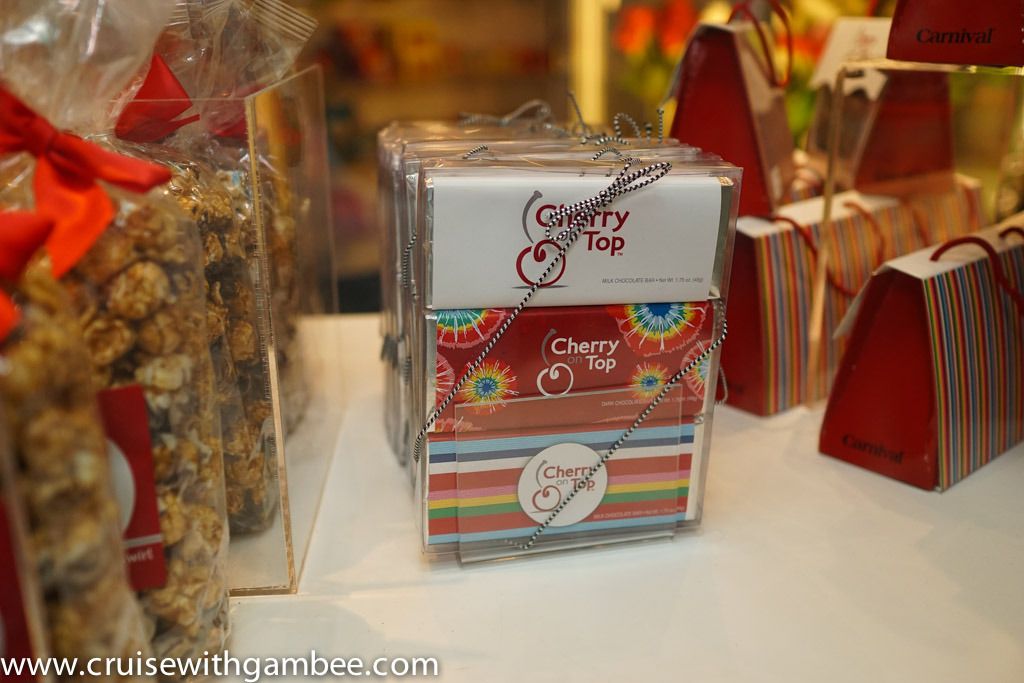 And I guess I also took pictures of some of the items for sale at the stores.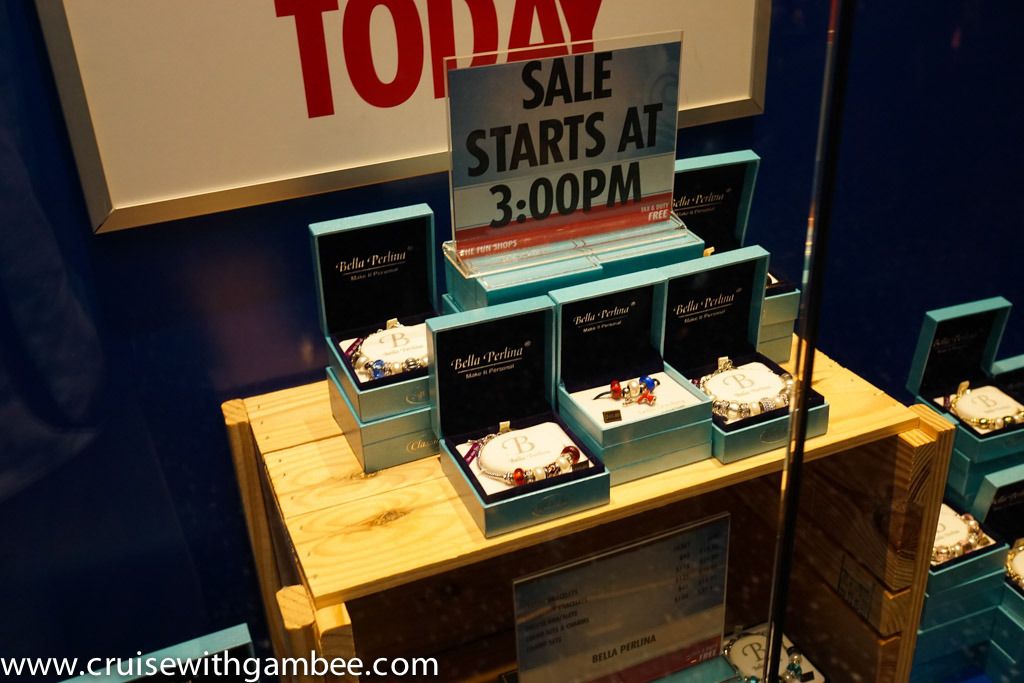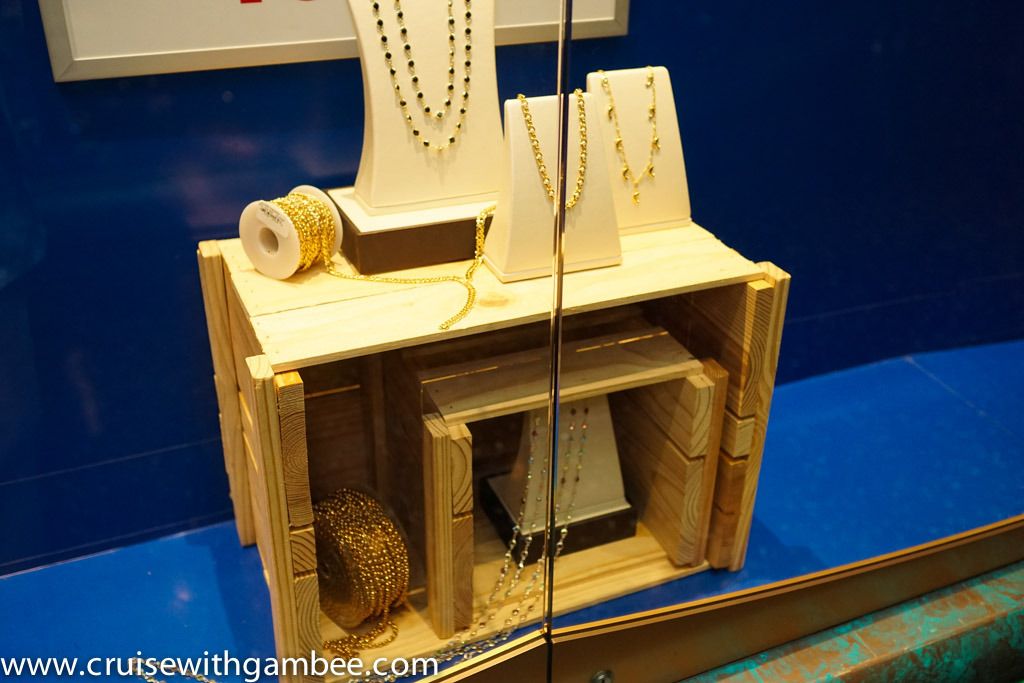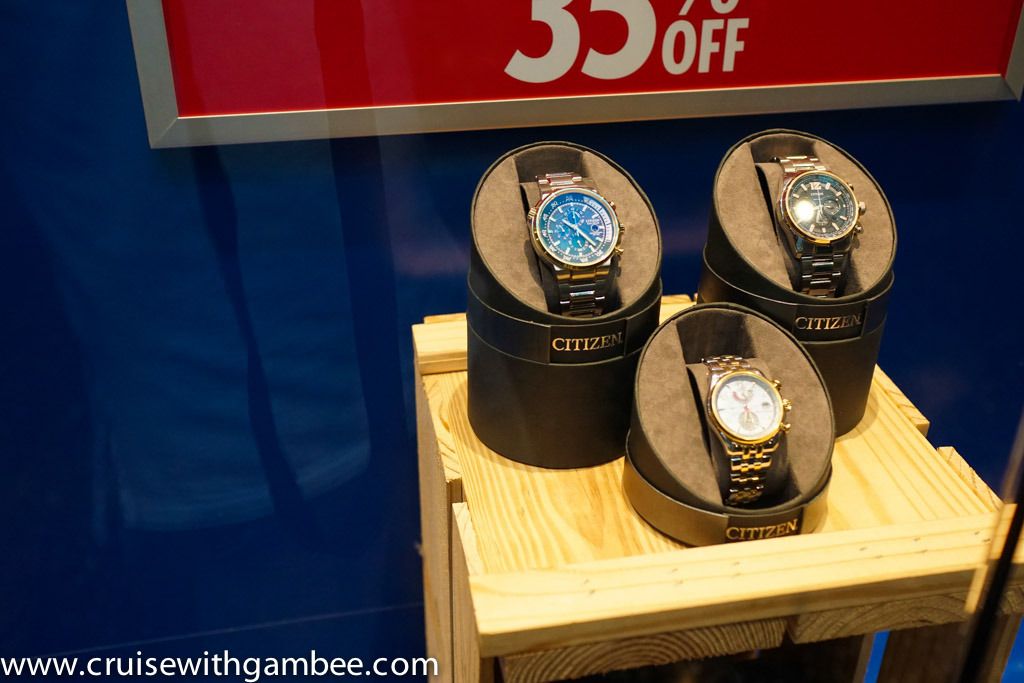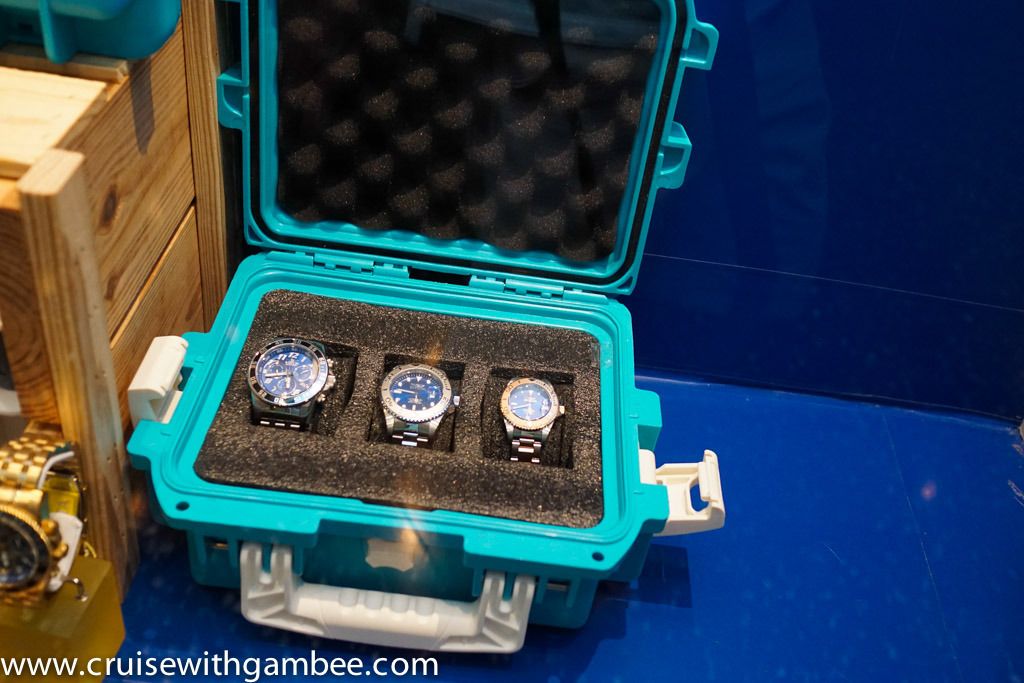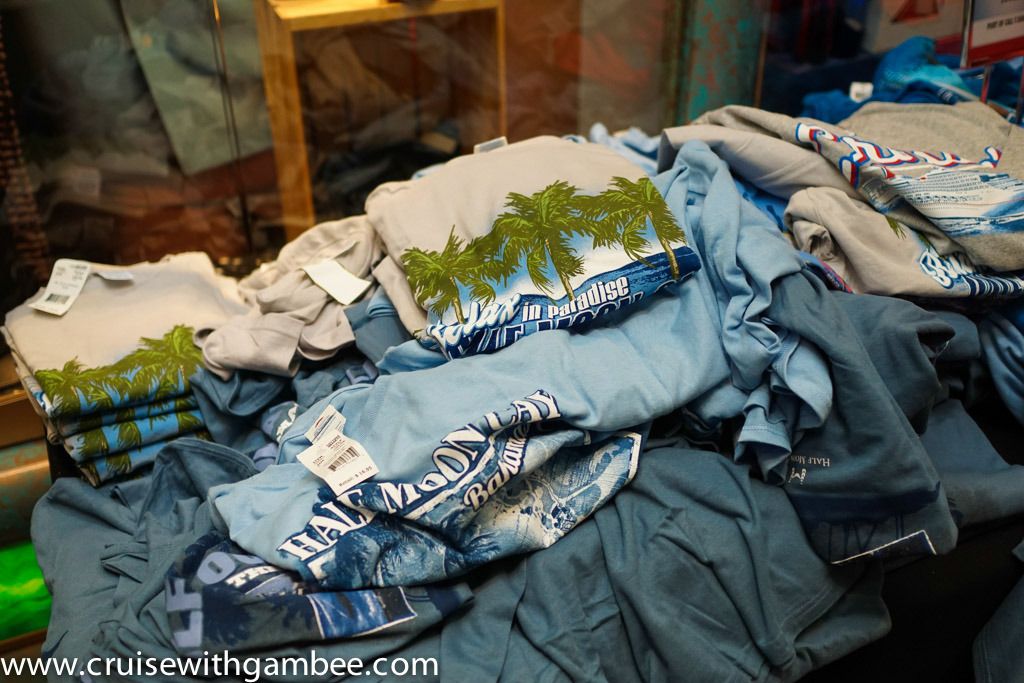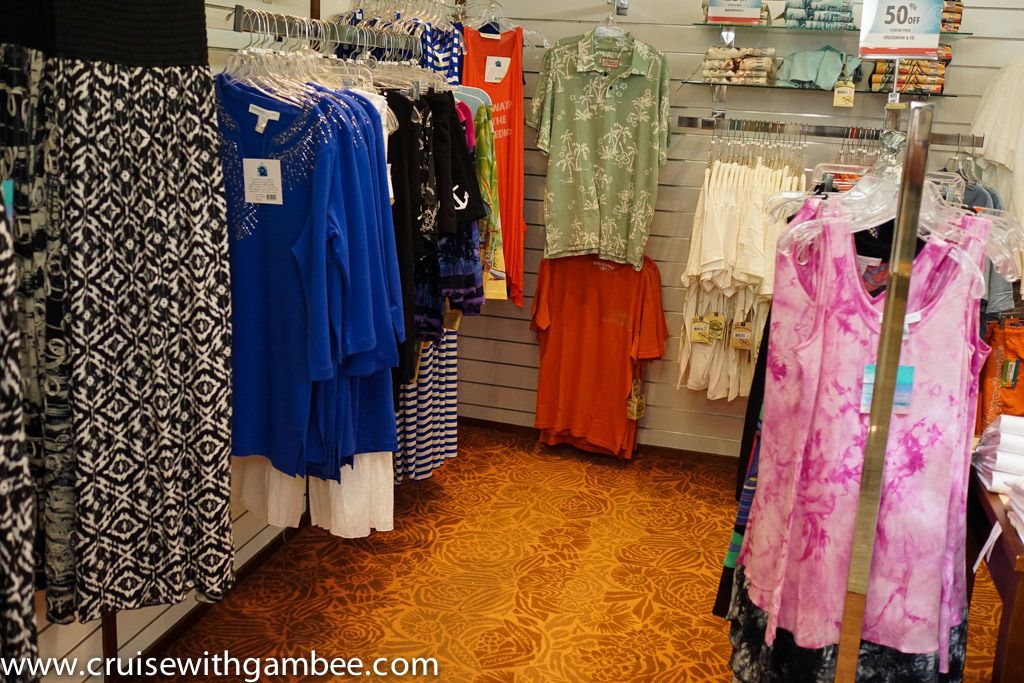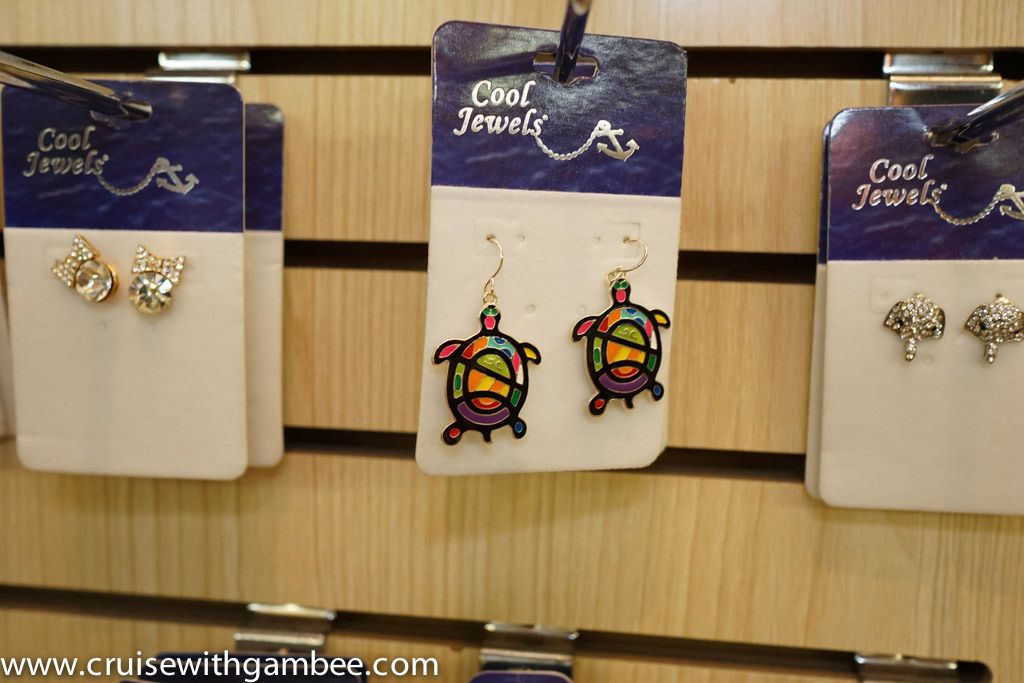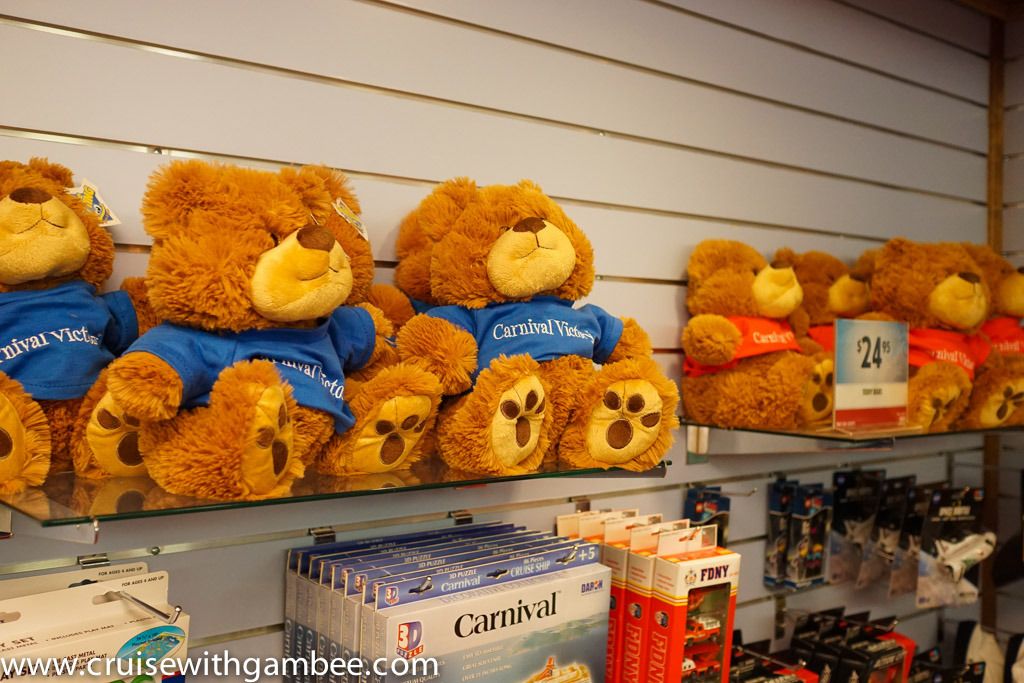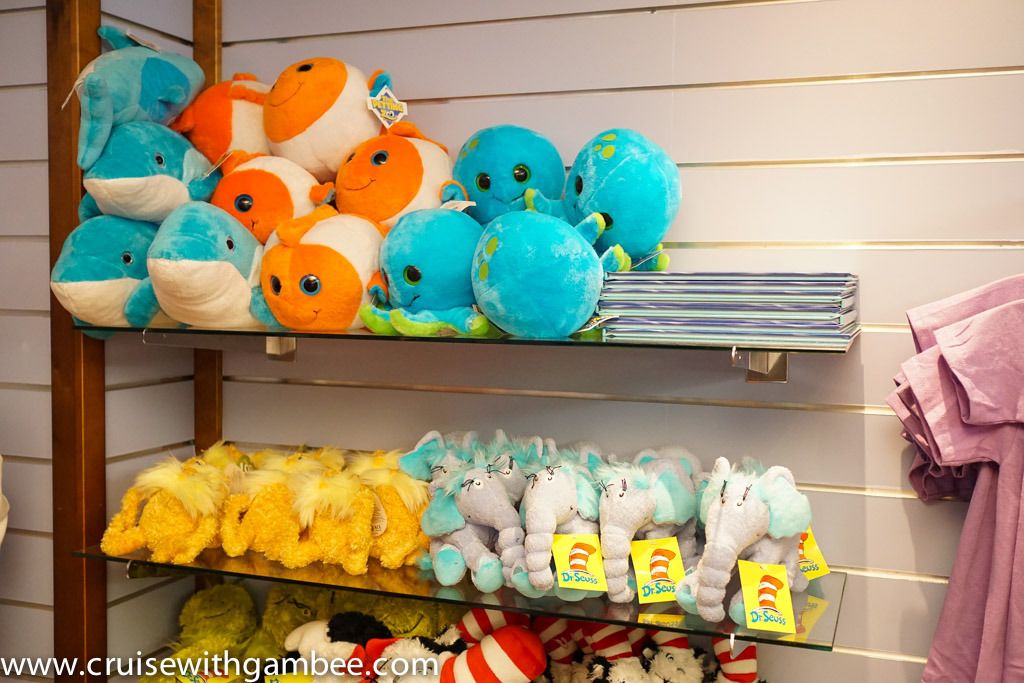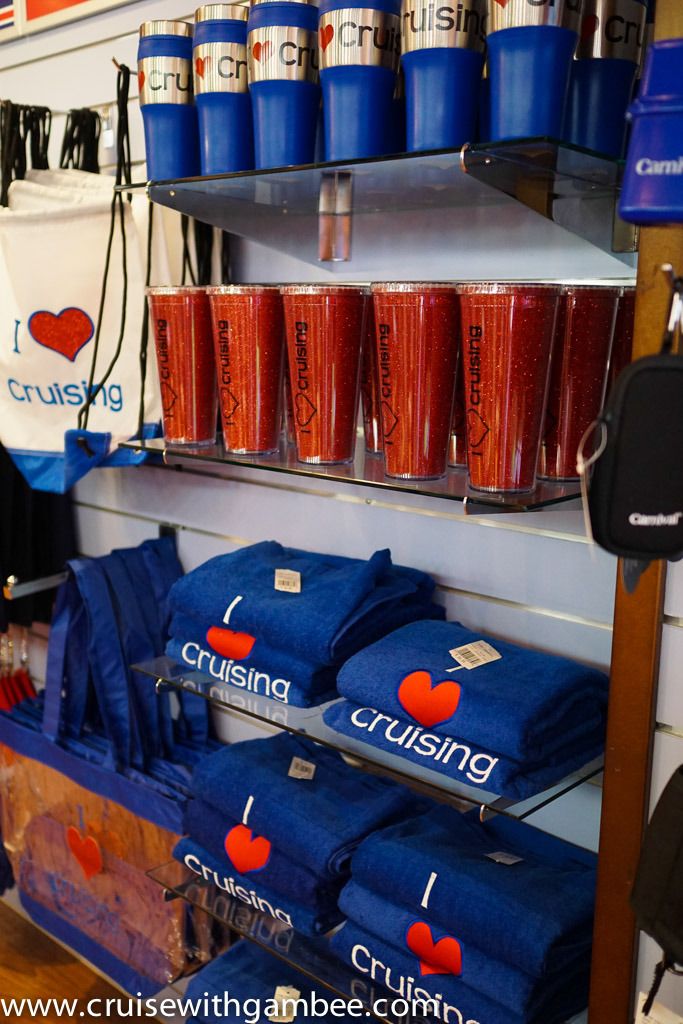 This is when my mom also bought my model Carnival Victory.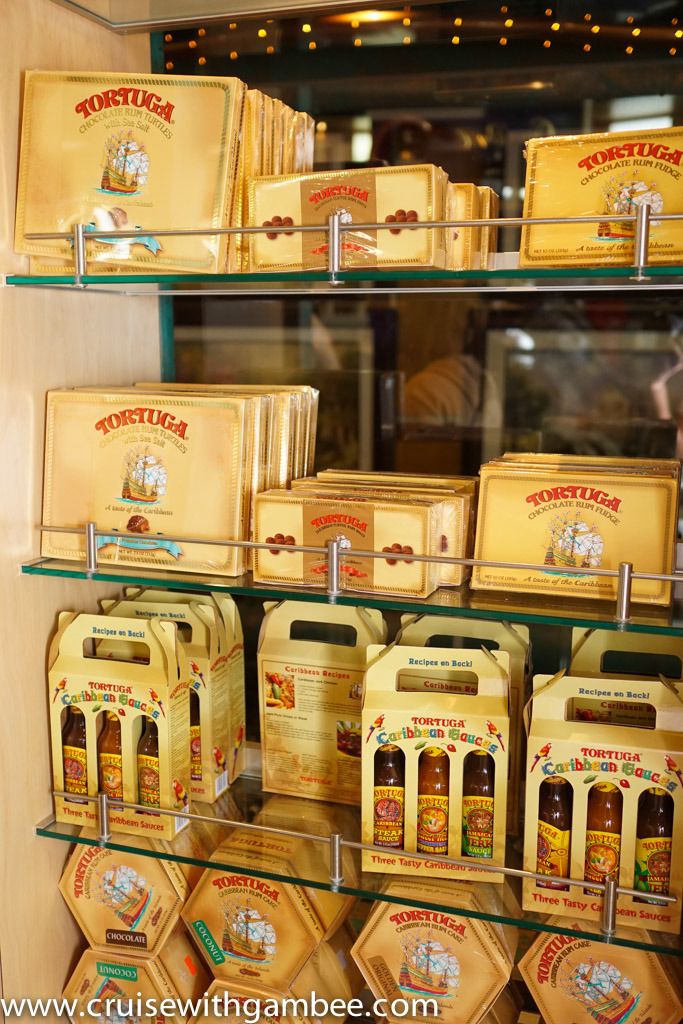 They had already setup the shore excursions for the next cruise, that is a nice way of kicking us out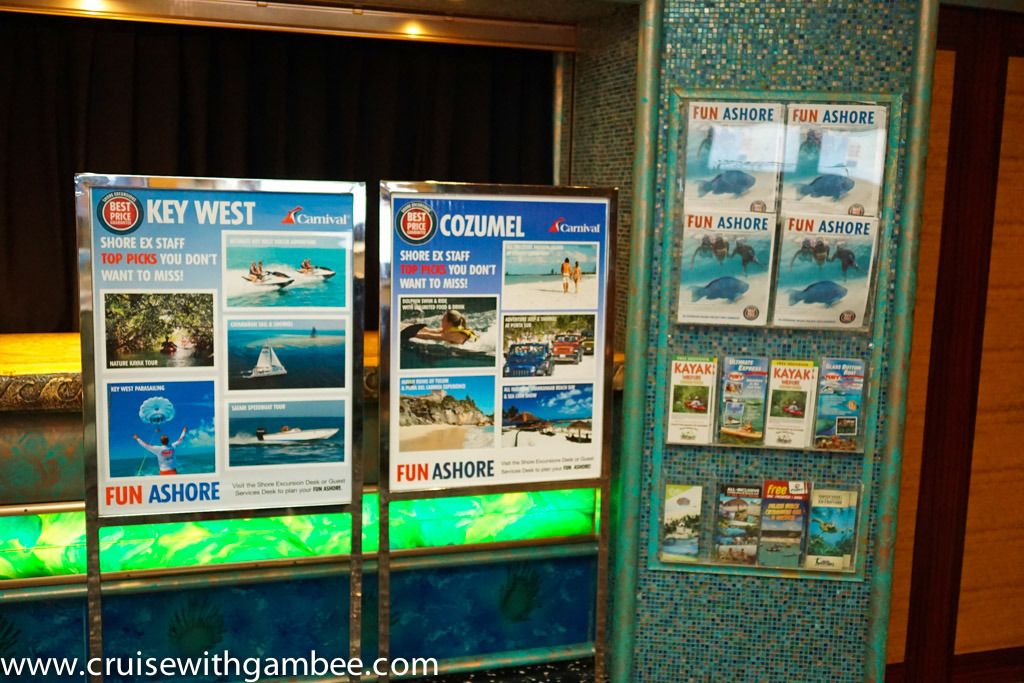 We then went to the MDR, they asked us our usual questions and they told us they were full and we had to wait. They gave us one of the vibrator warning devices to alert us when our table was ready.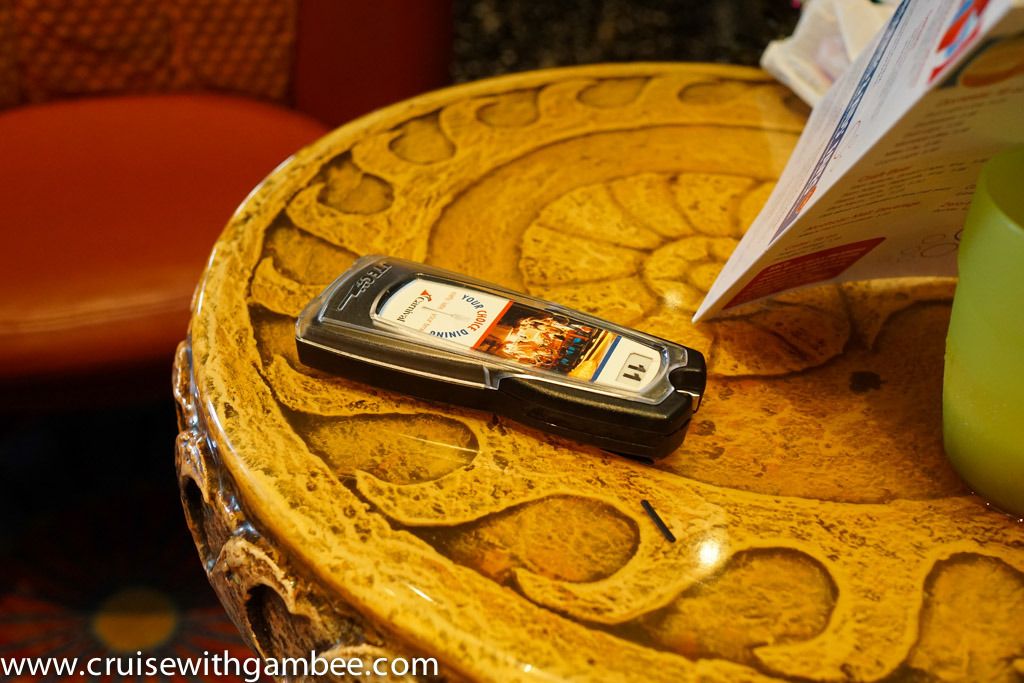 While we were waiting mom told me that she noticed our good friend in MDR giving the evil eye again, and that we were waiting because of her, and not because they were full. I found that hard to believe, but if it was true, I would surely make a big deal out of it. In the end, I could not prove what my mom said, there was some truth to it, but not fully. Some people went in, and others were put on the waiting queue. I decided to drop it and wait for our table to be ready.
We went outside and took some pictures of the sunset.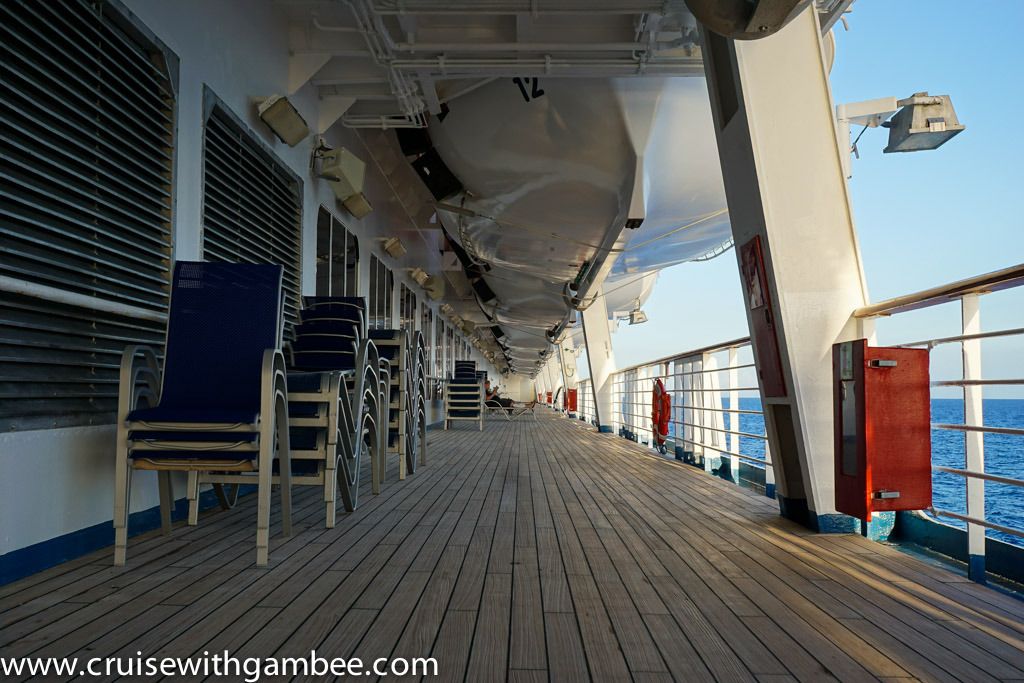 I decided to go get in line on the Carnival teller machine to see what my bill would be at the end of the cruise. Unfortunately the lady in front of me was scrutinizing a $1300 bill, item by item. She was almost done when the vibrator went off. So I decided to just head to MDR, I had no intentions of waiting more for a table due to a no show. I think we waited a little under half an hour.
We were given our first table for dinner near a window, it was really nice, specially because the of the upcoming sunset.
We brought the cake topper.
Soon after we got there, the singing waiters started singing the Farewell song.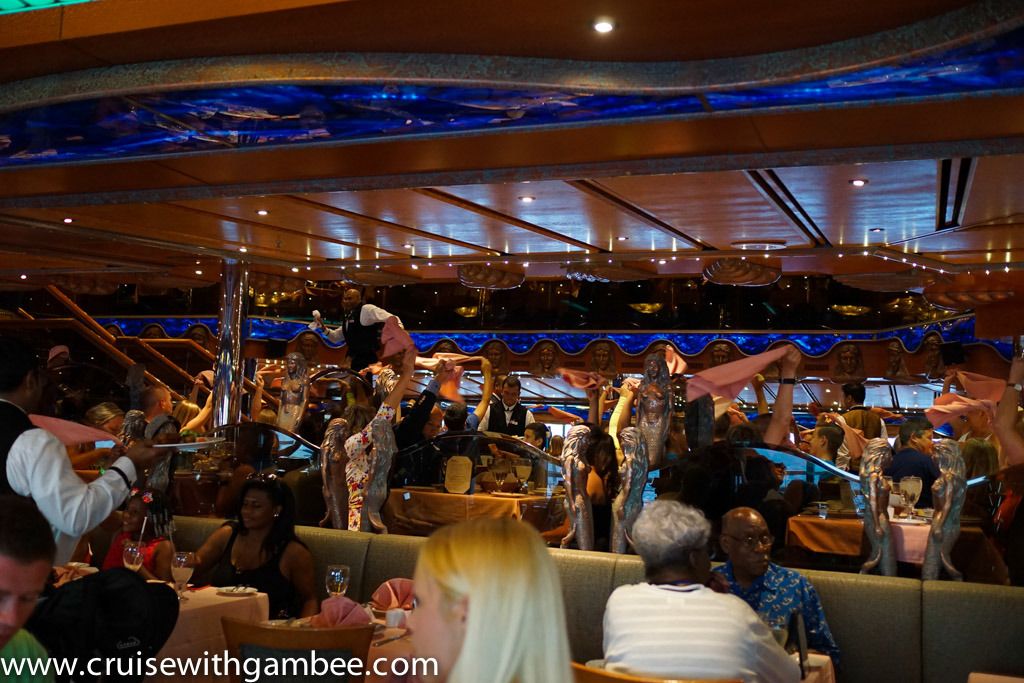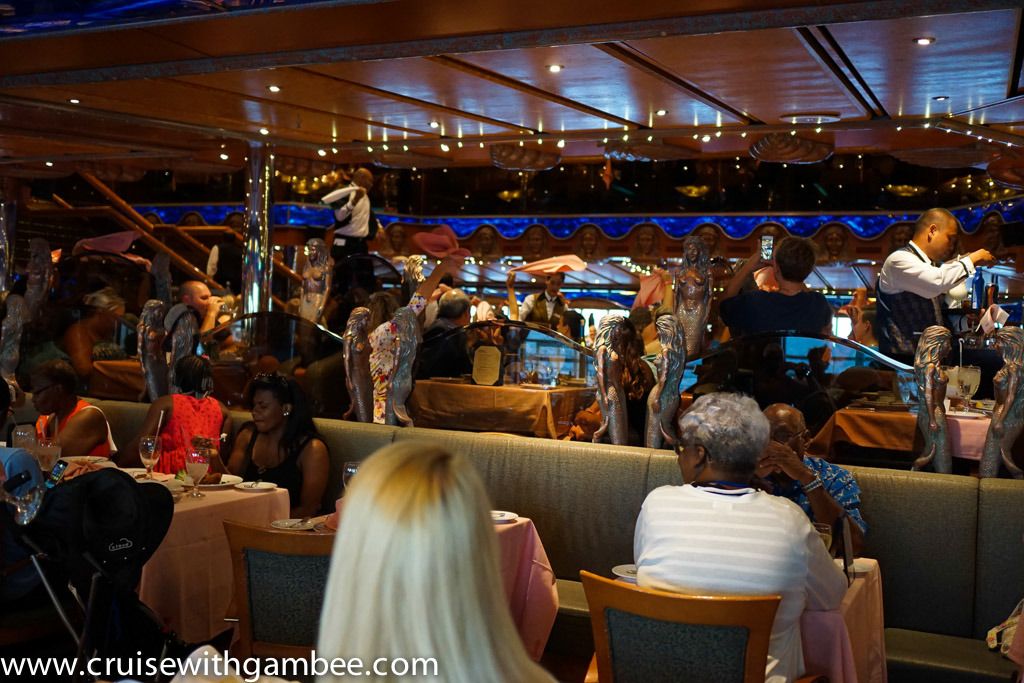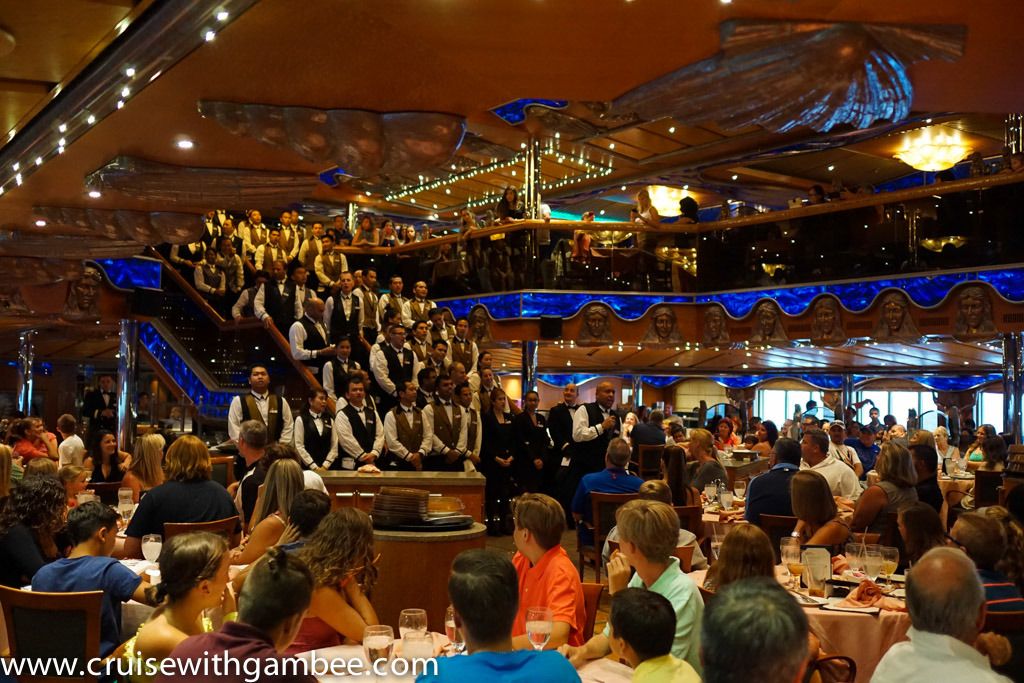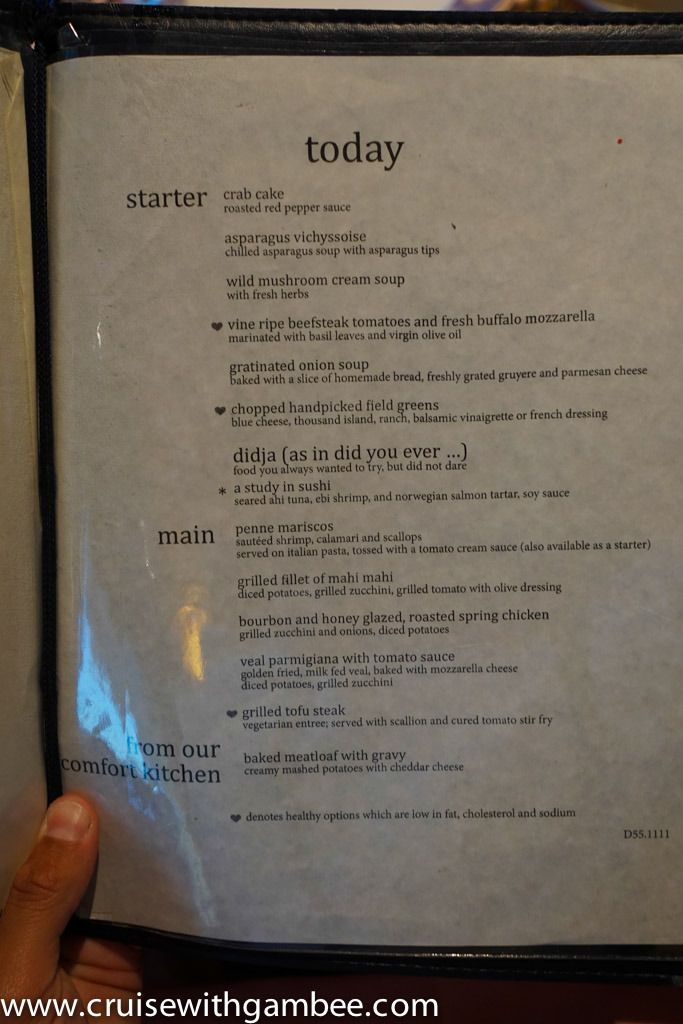 The bread aboard the Carnival Victory is really good.
There was a couple relaxing right outside our table.

Mushroom soup, good I guess.
The crab cake was really good.
Tomato and Mozzarella were really good as well.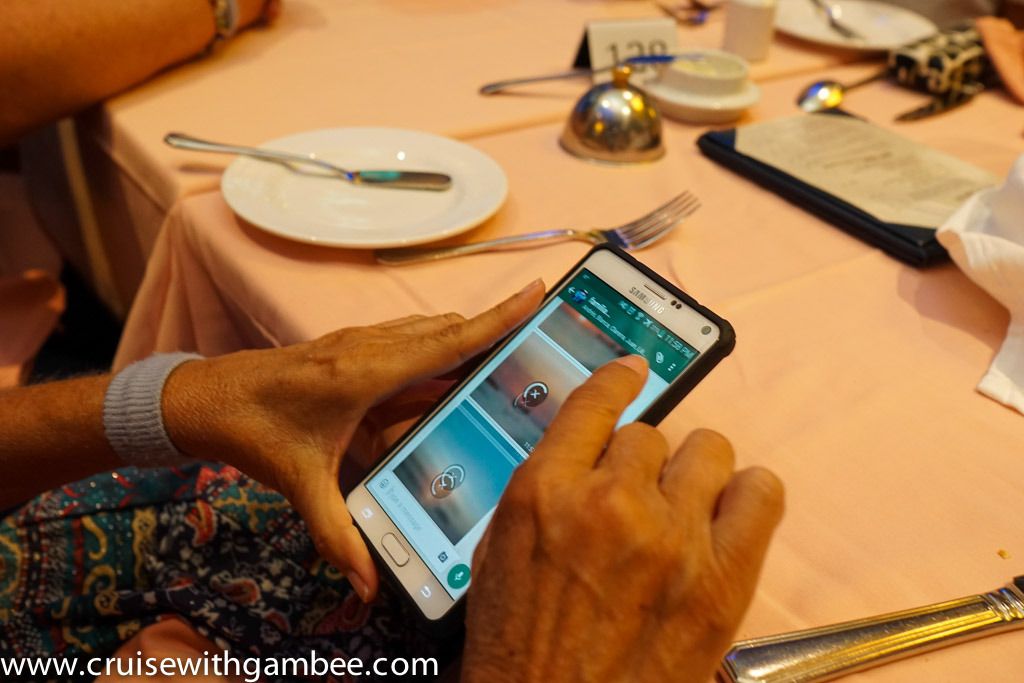 I got the Veal parm, it was really nice. I normally would not get this, especially considering that I had not brought the lactose pills with me that night. But I decided to wing it and try it out anyway.
The seafood pasta was tasty, but it lacked seafood. It only had a few shrimp and a scallop. I was glad I did not get it.
The Mahi Mahi was really good, I was quite surprised. Considering the fish had been in the freezer for 5 days, and how knows how much longer before that.

The Amaretto cake was way too rich for my personal taste.
Butter pecan ice cream, really good.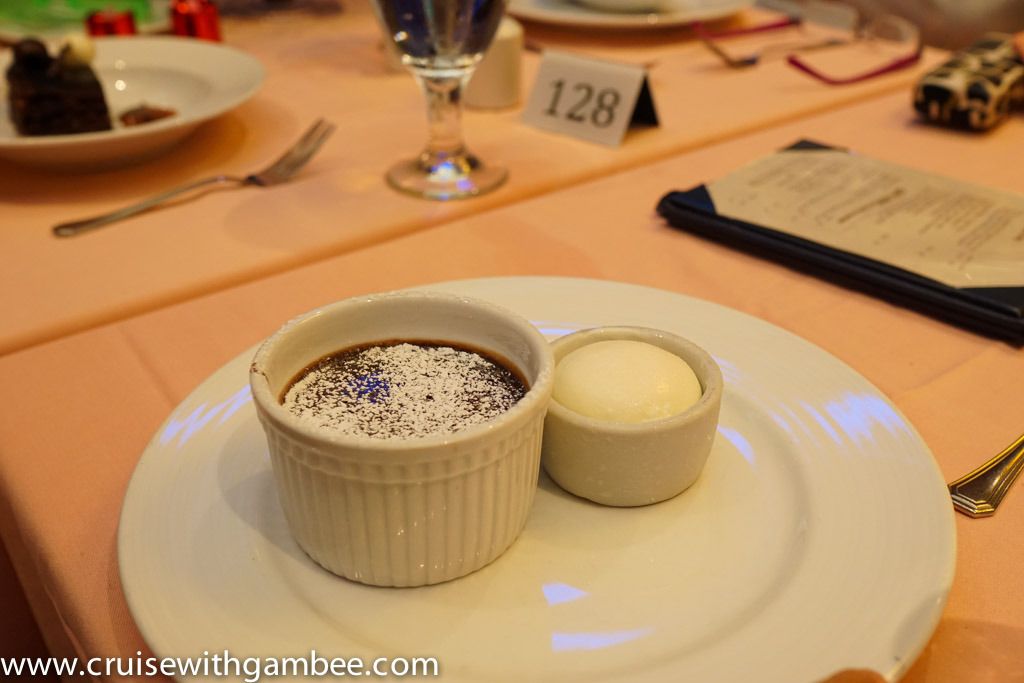 I had also ordered a baked Alaska, but it came later on and I forgot to take the picture. My aunt was given what I think was my baked Alaska while we sang her happy birthday.
Here is the leftover of my baked alaska, it was really good. Not too sweet like some I have tried on RCCL,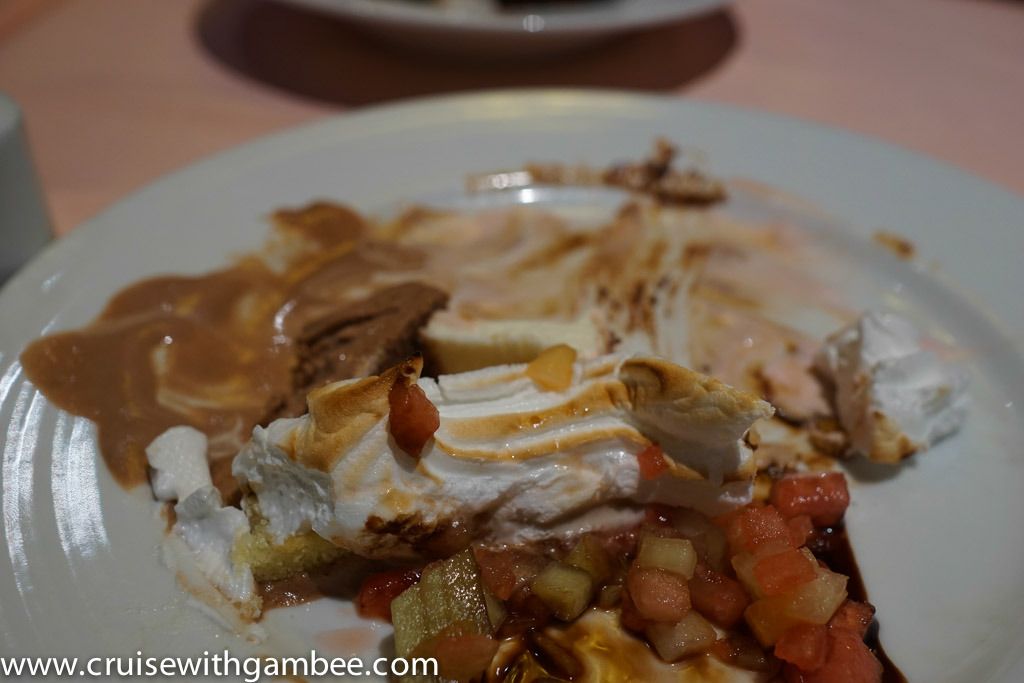 We left the MDR in a hurry because my family wanted to see the show that night. I told them I would be in the jacuzzi up stairs. They said the show was excellent, I think this is the second show that they got to fully enjoy. You know up until today, I regret not going into the Disney Dream shows. But other than those I am ok, just spending time elsewhere.
BY the way, this show was named Vrooom! (Yes, with 3 ooo)
I found this in the room.
I got changed, and headed upstairs.
They were polishing the floor.
A few people waiting for their last delicious slice.
I spend a couple of hours in the water, while enjoying a few drinks. I think my mom came after an hour or so. This was the perfect closure to one fantastic cruise.
Back in the room, I noticed what looked like an island in the distance. It was ridiculously bright! I have never seen a ship that bright before!
As she came closer to us.
We all met in the room, and started packing. What a great cruise that was!
Day 5, End
Day 6, =(.
We woke up early enough to watch the Carnival Victory pull in, my uncle actually woke up earlier and went to the upper decks to get pictures of that.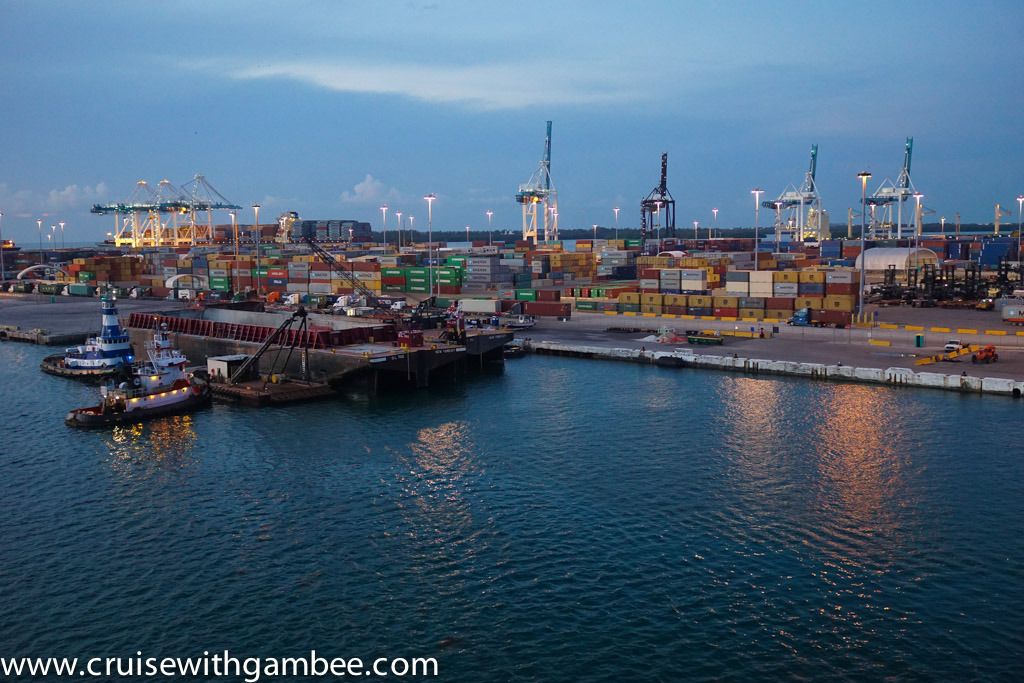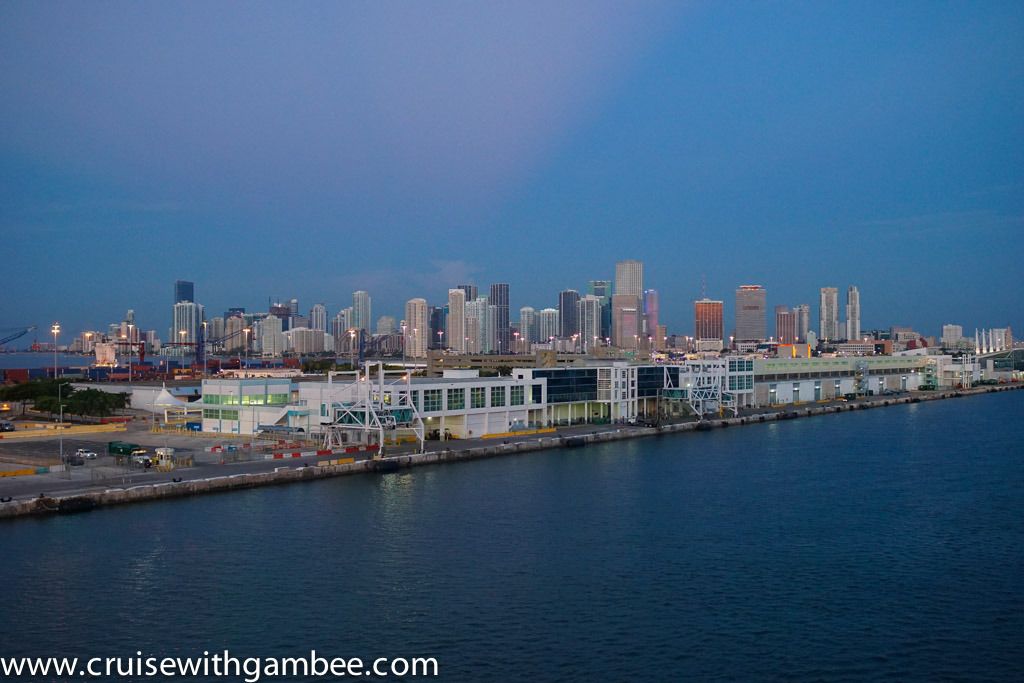 My aunts went to get some breakfast before getting off the ship. Since we had our bags with us, we could technically get off the ship when we wanted to. After X lost my bags once, I decided that I would not allow that anymore, and now I carry my own bags.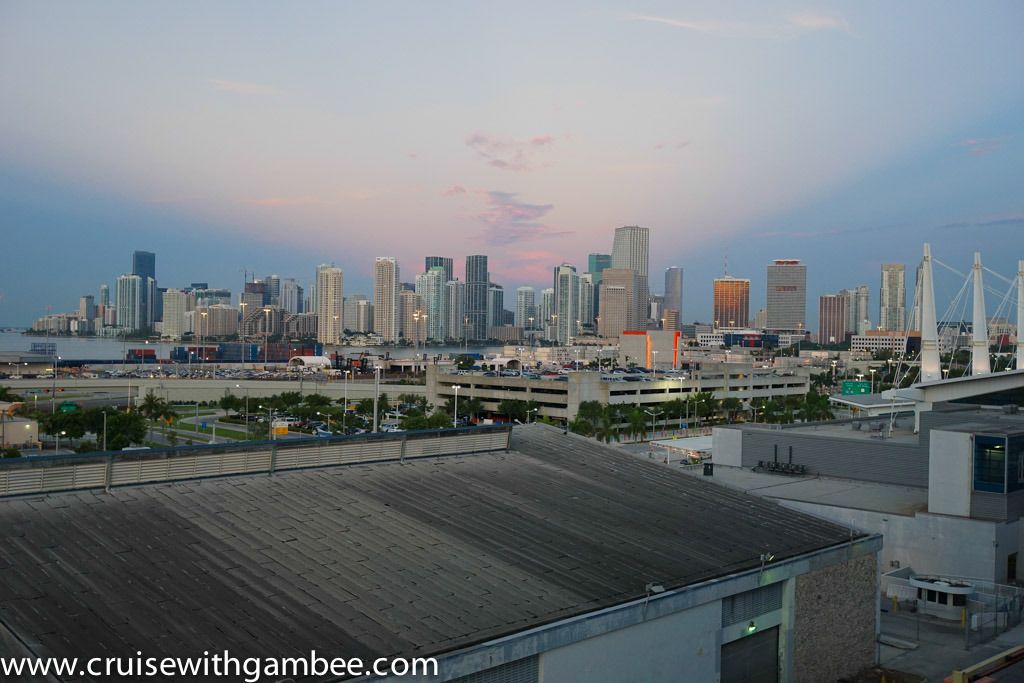 Security and customs were really quick, before we knew it, we were out and waiting for the bus to pick us up.
Overall, it had been a smooth ending.