Welcome to my Celebrity Cruise Kids Club page.
The Celebrity Silhouette kid's club seemed a little bare to us, it was almost like they did not finish the space. The section for the younger ages really lacked decorations and colors, you can see in my Celebrity Silhouette review what I am talking about. I think Celebrity you hire someone to really decorate this area in a way that reflect more a vacation and fun for children.
Our cruise had more kids than your usual Celebrity cruise, this was due mainly because our cruise was during spring break. But even then the cruise never felt like it was overwhelmed with children. The cruise line did a wonderful job at keeping them under control and full of activities. I still firmly believe that this cruise line does not specifically target young families, I think Celebrity is more of a cruise line for more mature people. Although please don't quote me on that, as I am sure many young families have made wonderful vacation memories out their Celebrity cruises.
Celebrity Cruise Kids Club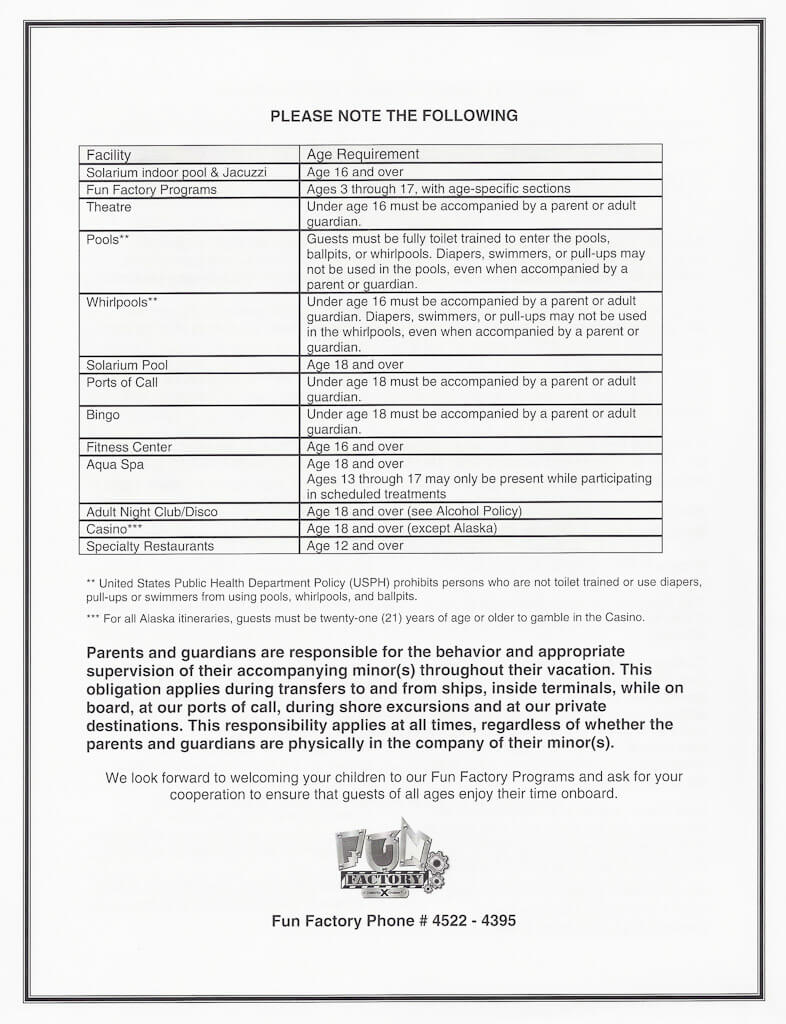 Celebrity Cruise Kids Club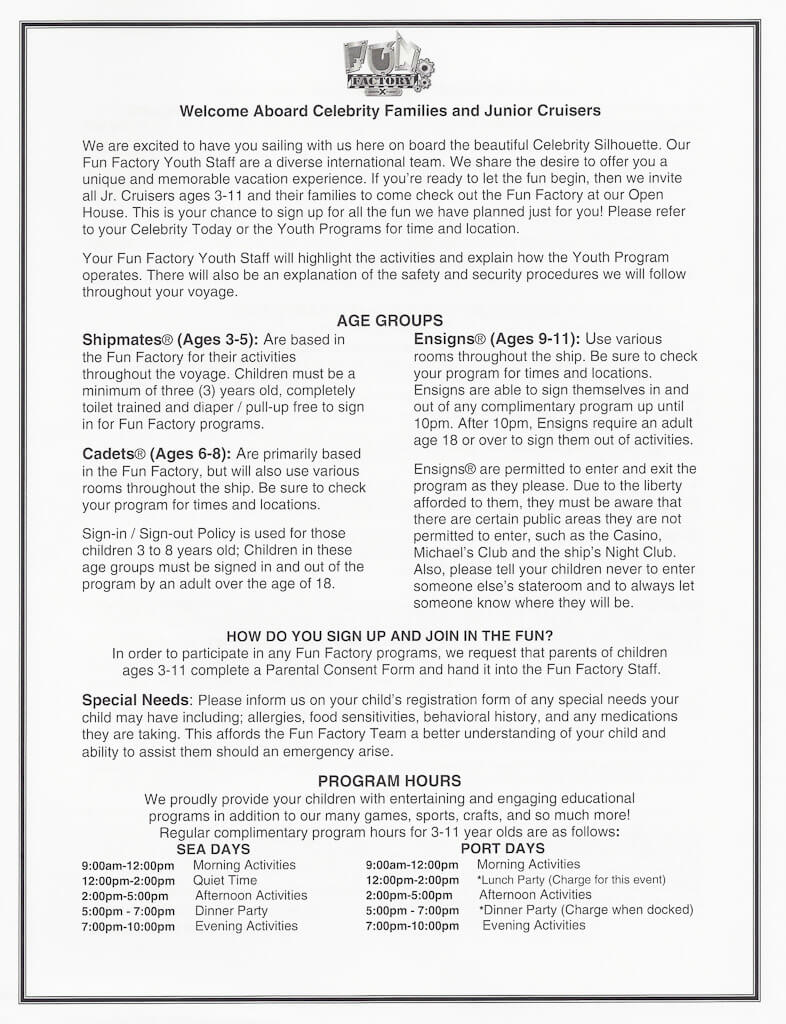 Celebrity Cruise Kids Club

Celebrity Eclipse, Celebrity Equinox, Celebrity Silhouette, Celebrity Solstice, Celebrity Reflection, Celebrity Constellation, Celebrity Infinity, Celebrity Millennium, Celebrity Summit, Celebrity Century Celebrity Xpedition
Thank you for visiting my Celebrity Cruise Kids Club page.