Welcome to my Celebrity cruise Spa webpage, here you will find a lot of the information you need to plan your upcoming Celebrity cruise. As always I take a substantial time out of my cruise to get you all this information available for everyone. I hope that this small sacrifice that I do, will help you all. From what I can tell Celebrity prices their products very similar to the other main stream cruise companies. I did notice that they have a few higher end products here and there that remind a little of the spa services provided by Disney cruise line. We never went to the spa other than the first day for a quick tour and to get all this brochures for you.

Celebrity Cruise Spa

Celebrity Cruise Spa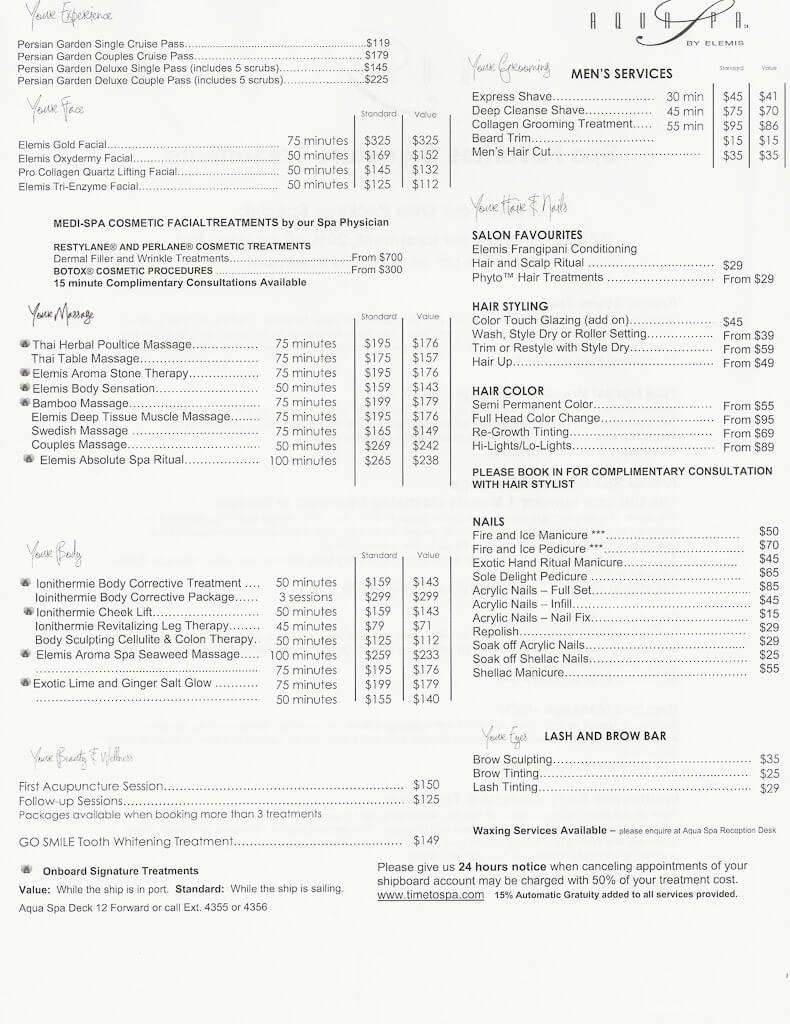 Celebrity Cruise Spa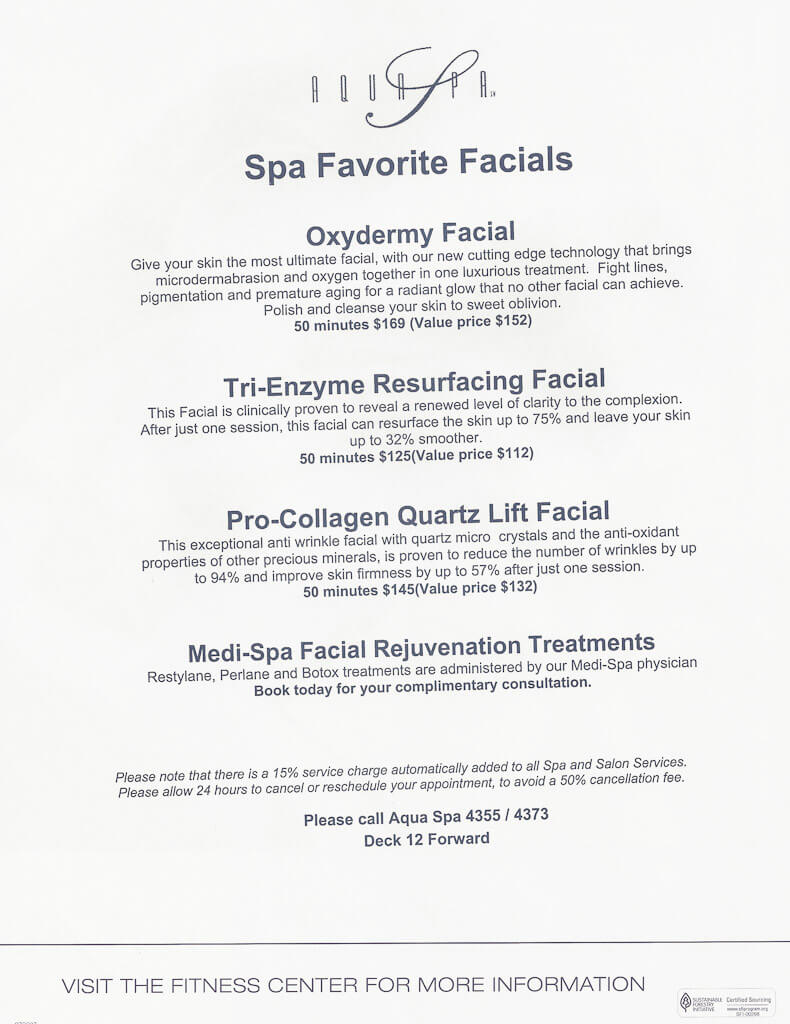 celebrity

cruise

kids

club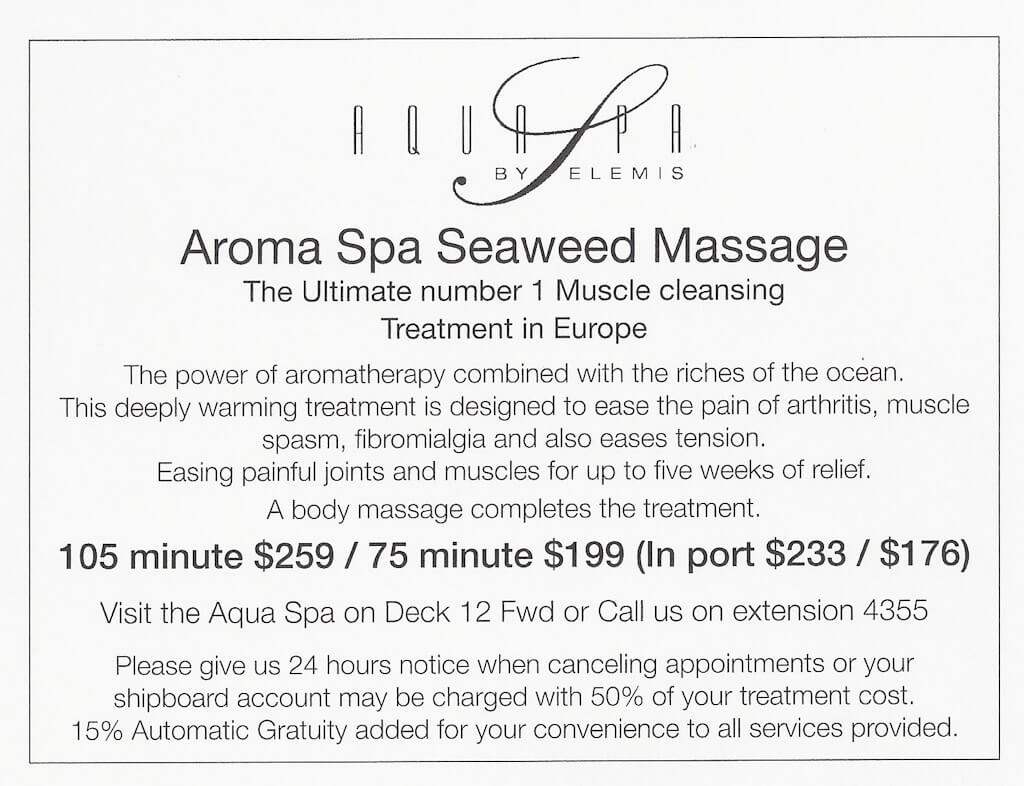 Celebrity Cruise Spa

celebrity

cruise spa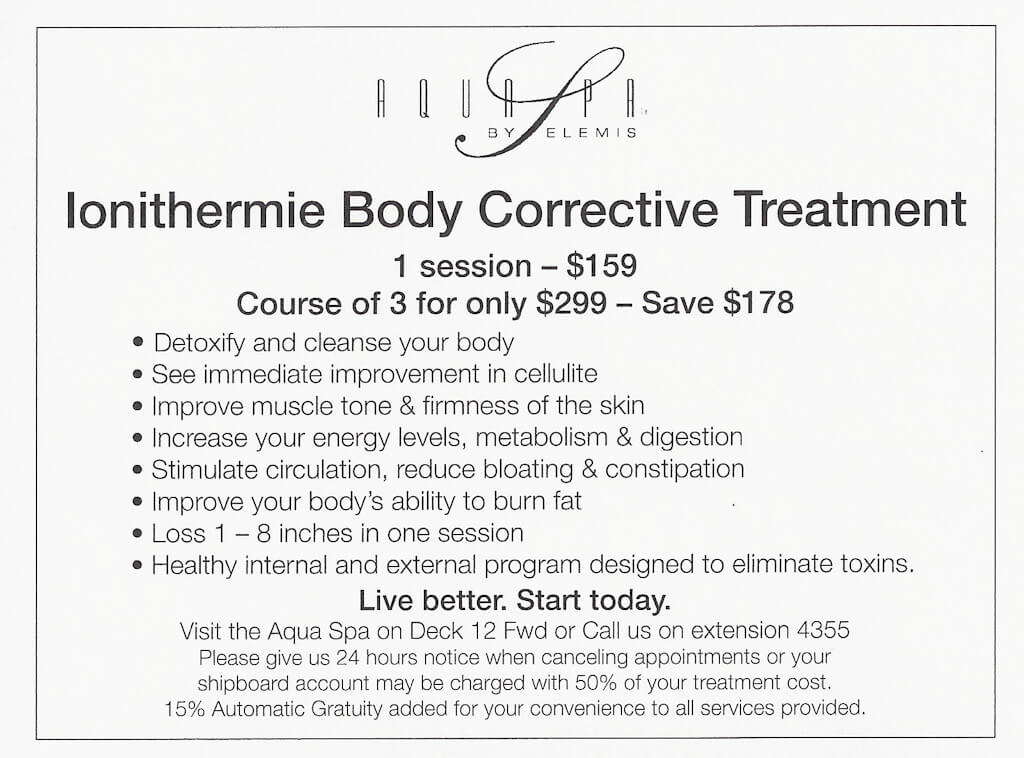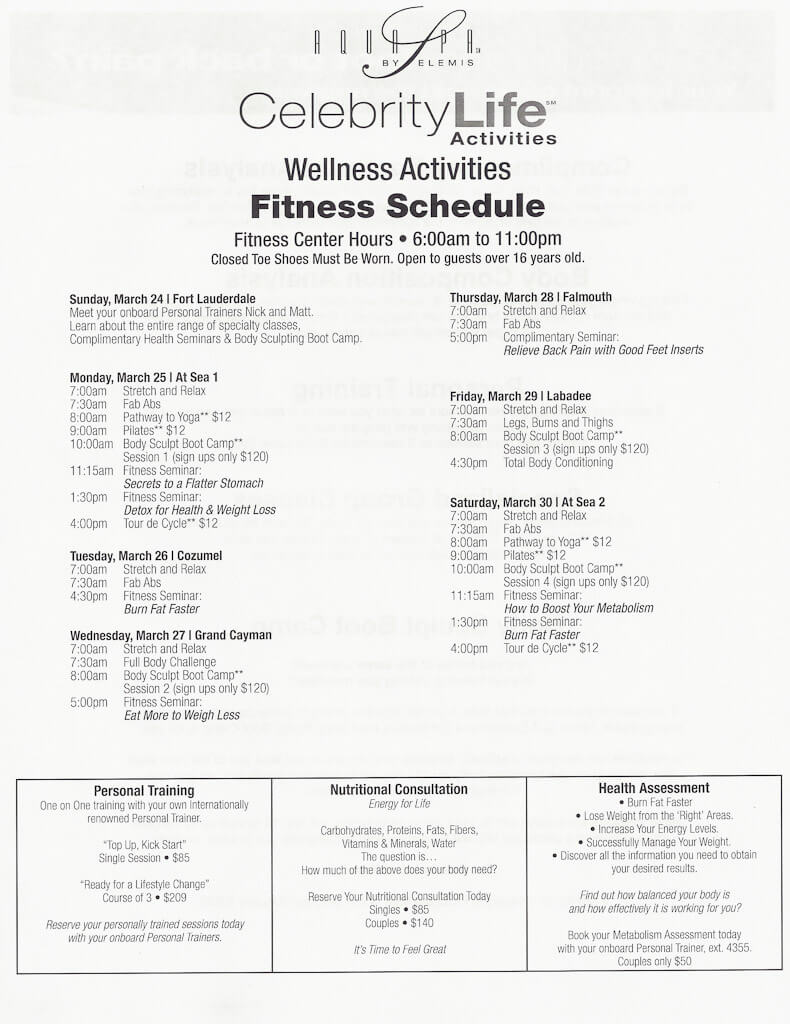 Celebrity AquaSpa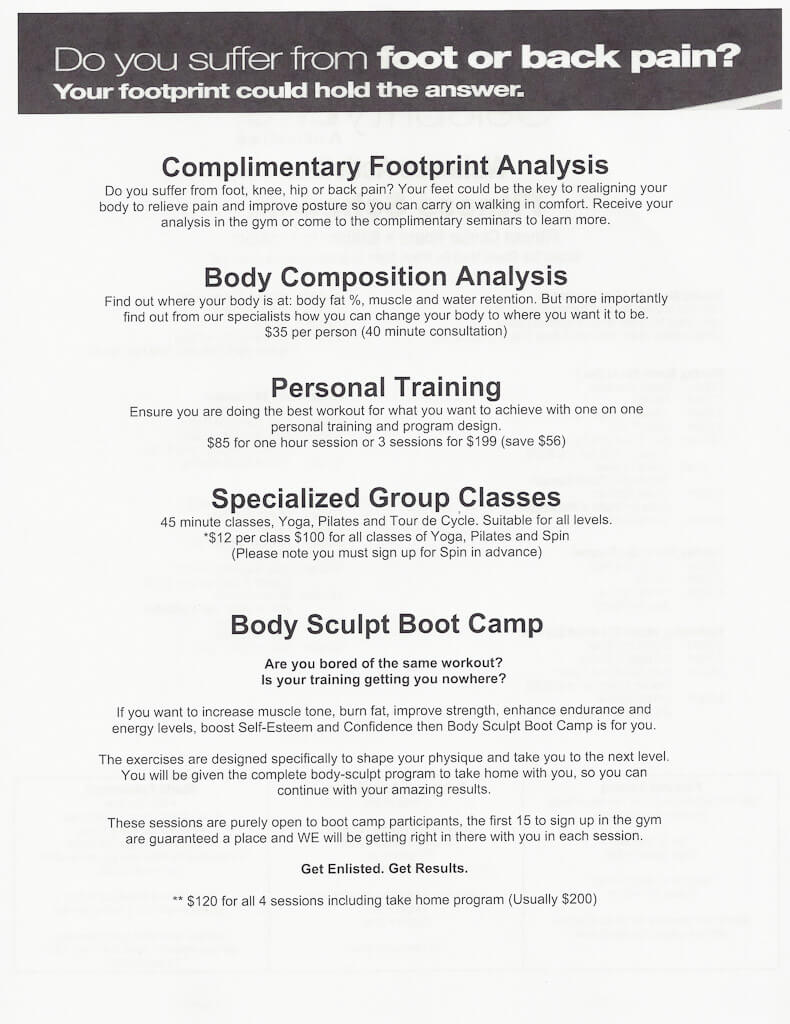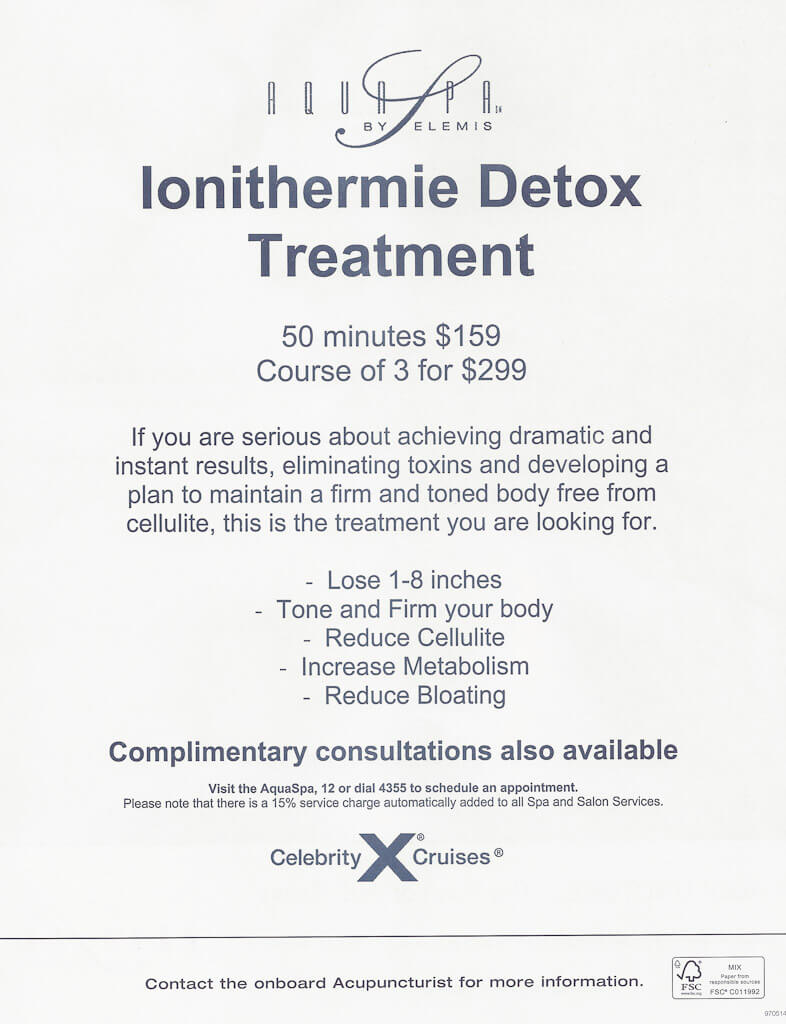 Other than the information you see here, there is not much more I can offer you. After the tour of the spa I never set foot back there again. I am not usually very comfortable going to Spas and getting undressed for someone else to touch me. I guess it is just not my thing, you know we all have our little quirks that makes us uncomfy. Overall the ground did look very nice and clear, I would dare to say they are just up to par with Norwegian and Disney and that alone says a lot, since two lines have the nicest Spas I have ever been to. They also did announce sales for the port days on the ship microphone, but nothing that really caught my eye to write notes on. I think the best I heard was 10% off or complimentary products, I can only imagine that it was a sample size one.
Celebrity Eclipse, Celebrity Equinox, Celebrity Silhouette, Celebrity Solstice, Celebrity Reflection, Celebrity Constellation, Celebrity Infinity, Celebrity Millennium, Celebrity Summit, Celebrity Century Celebrity Xpedition
Thank you for visiting my Celebrity Cruise Spa page.