Celebrity Drink Menus are the most creative ones I have seen ever, they also offer a great variety of drinks to please everyone. We were so fortunate on our Celebrity Silhouette (Click here for the review) cruise that we had the unlimited beverage package due to the 123 promotion, and this allowed us to really experience Celebrity Drink Menus to the max. There are a few different Celebrity Drink Menus on board, from the Martini bar, Molecular bar, Al Bacio Coffee bar, Sky bar, Michaels Club and the sunset bar. They all have their unique, and target a different range of people. Unfortunately, we did not try all of them, we found a few that we loved and stayed there for most of the time.
Click here for more information on Celebrity Drink Packages.
Celebrity Drink For the Theater
Celebrity Drink Martini Bar Menu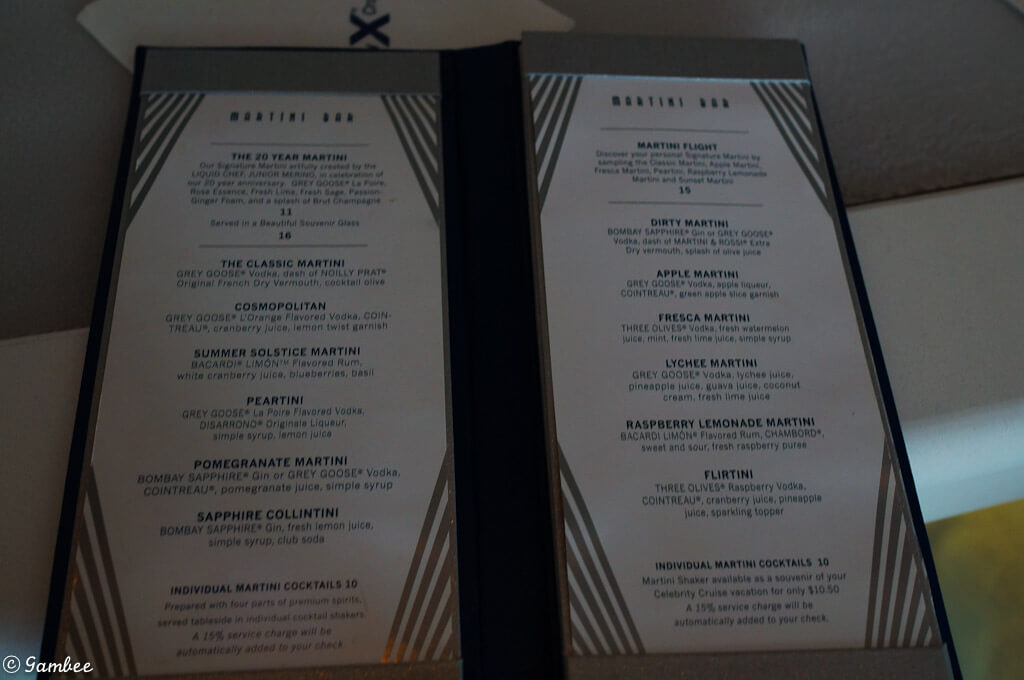 Celebrity Drink Molecular Bar Menu
Celebrity Drink Cafe Al Bacio Menu
Celebrity Drink list for the Sky lounge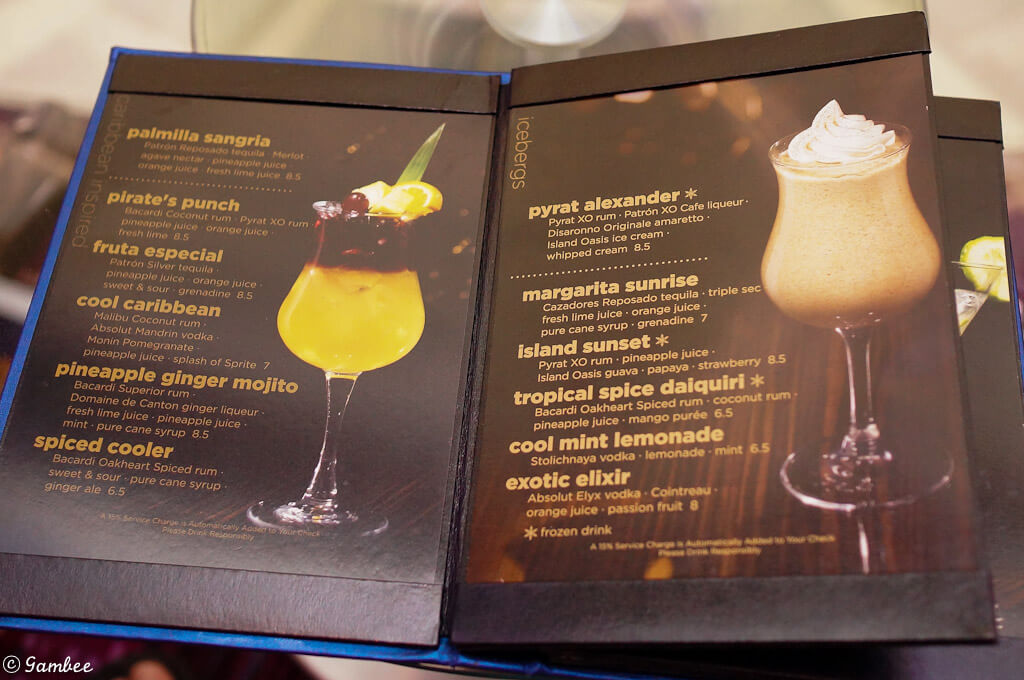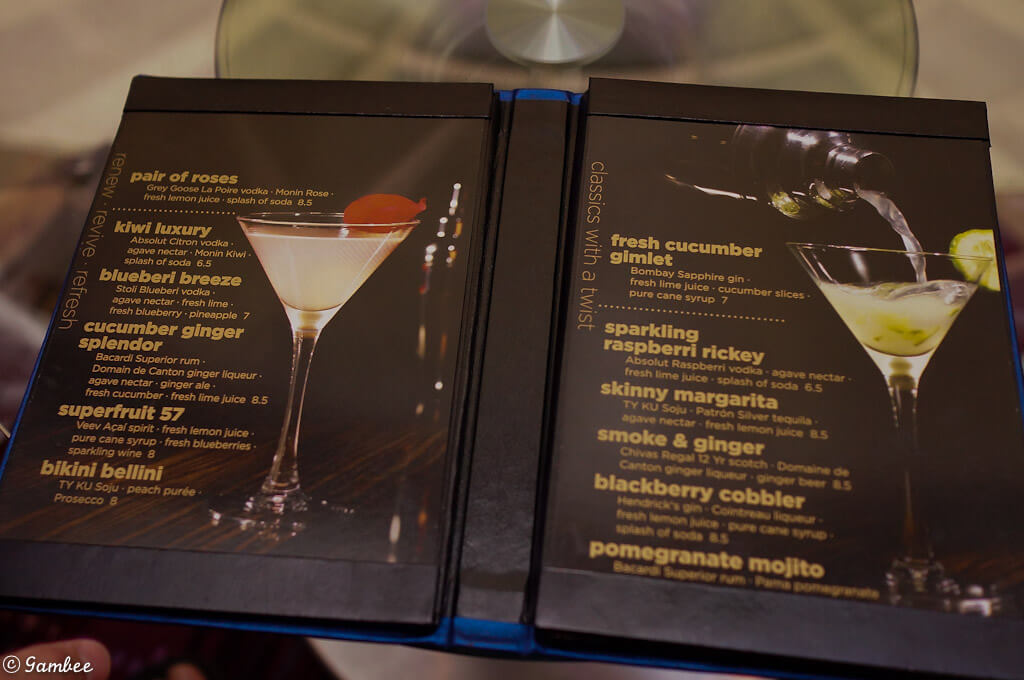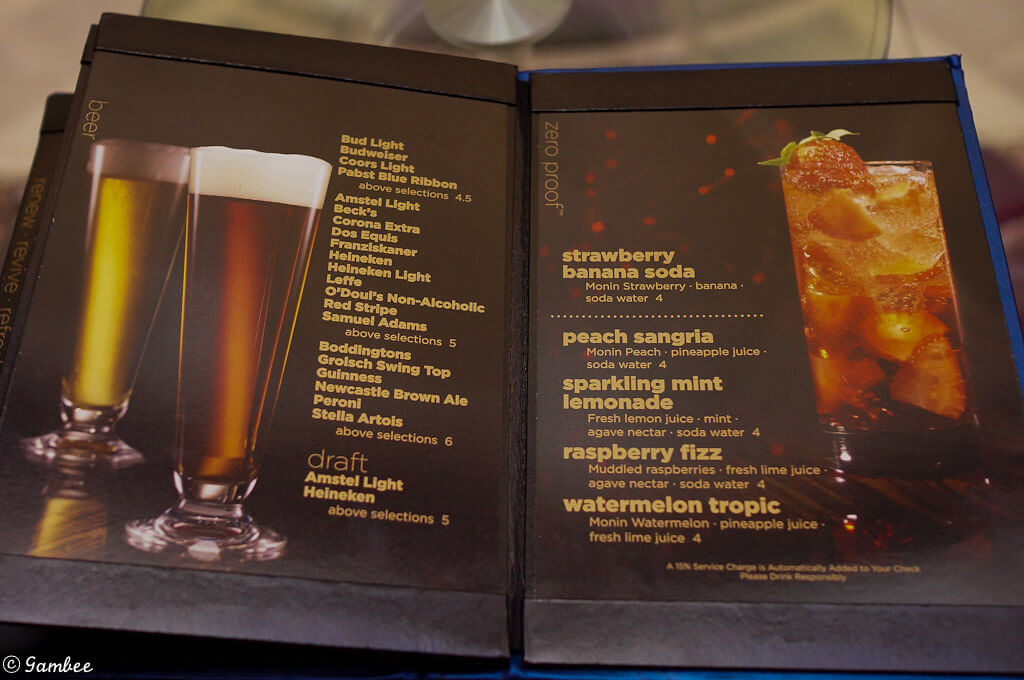 Celebrity Drink List for Sunset Bar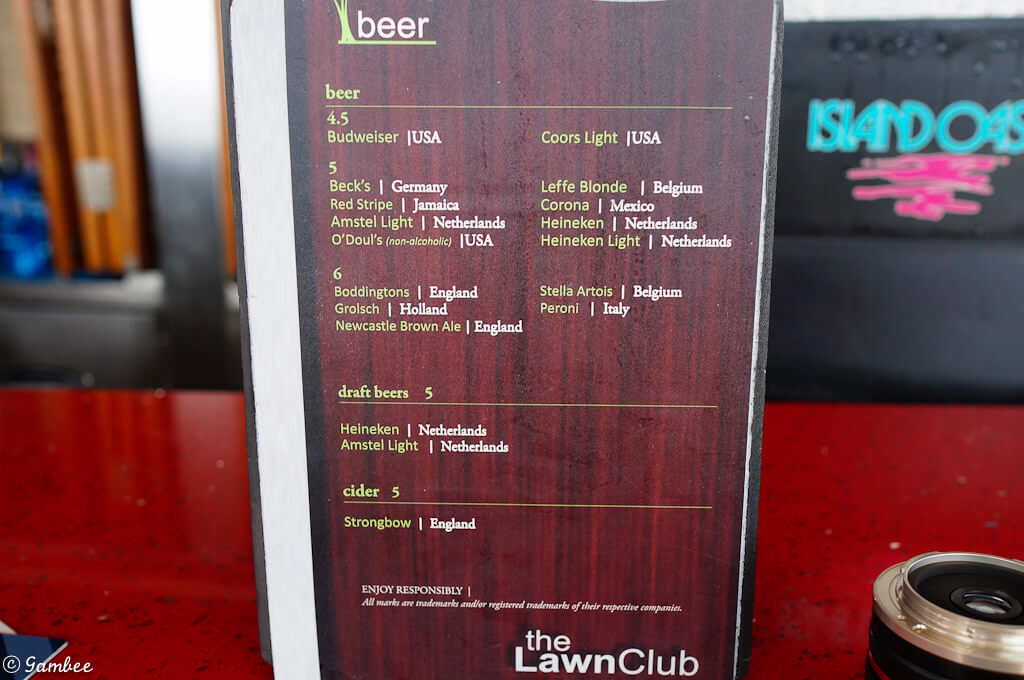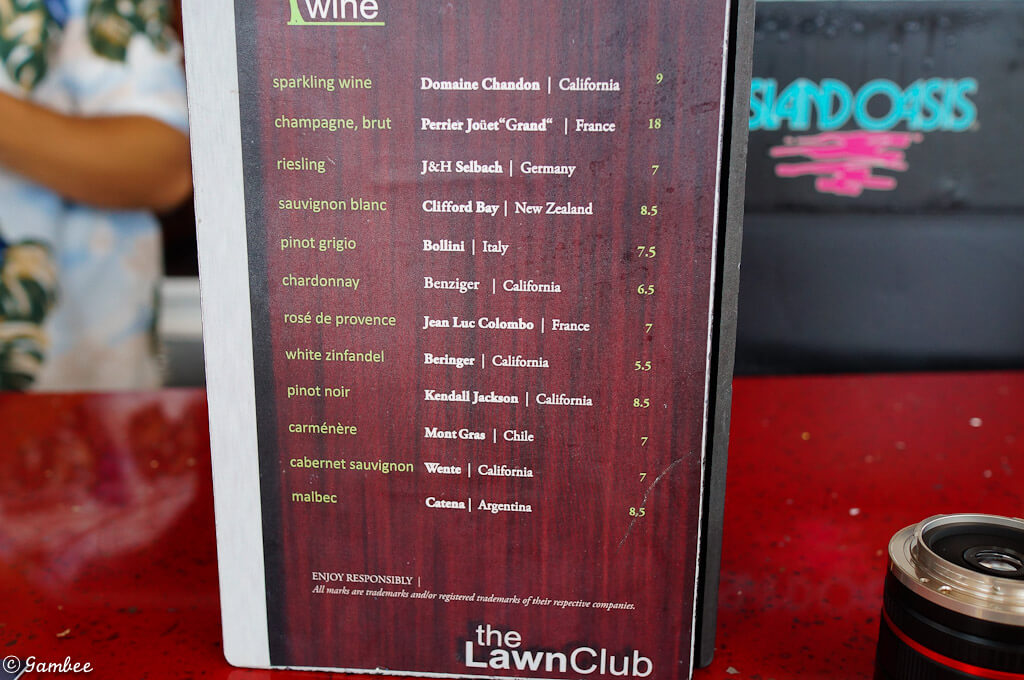 Celebrity Drink List for the Ensemble lounge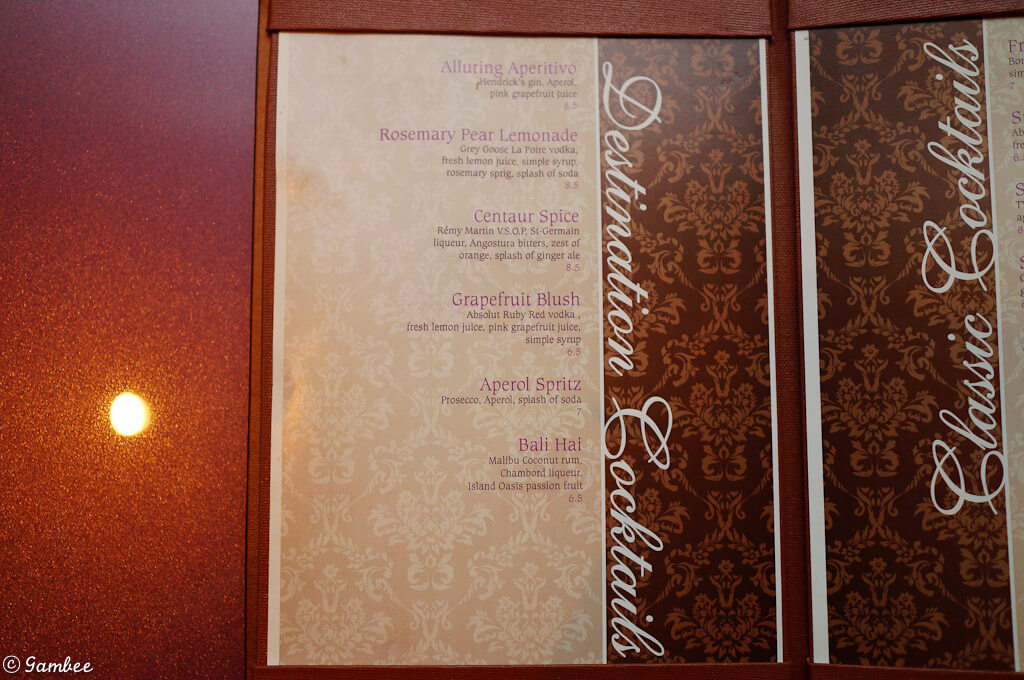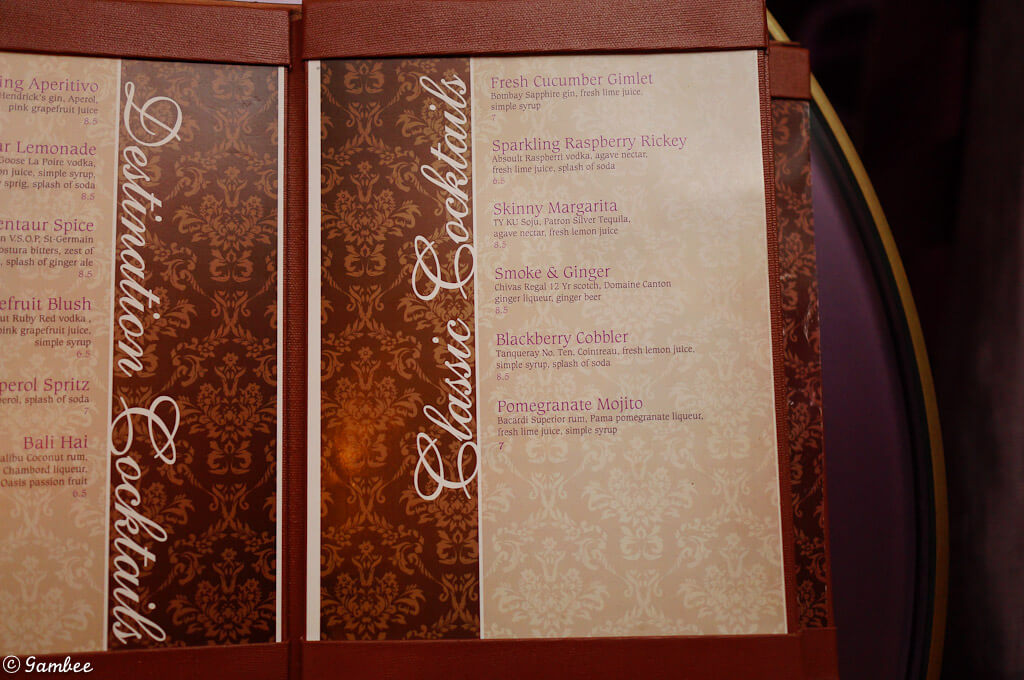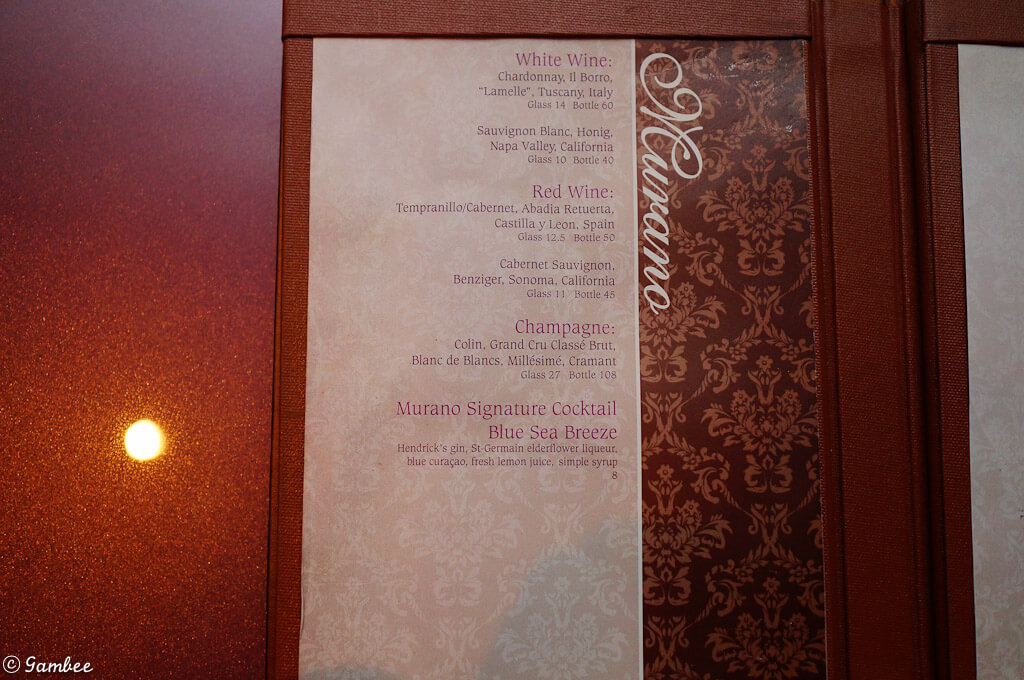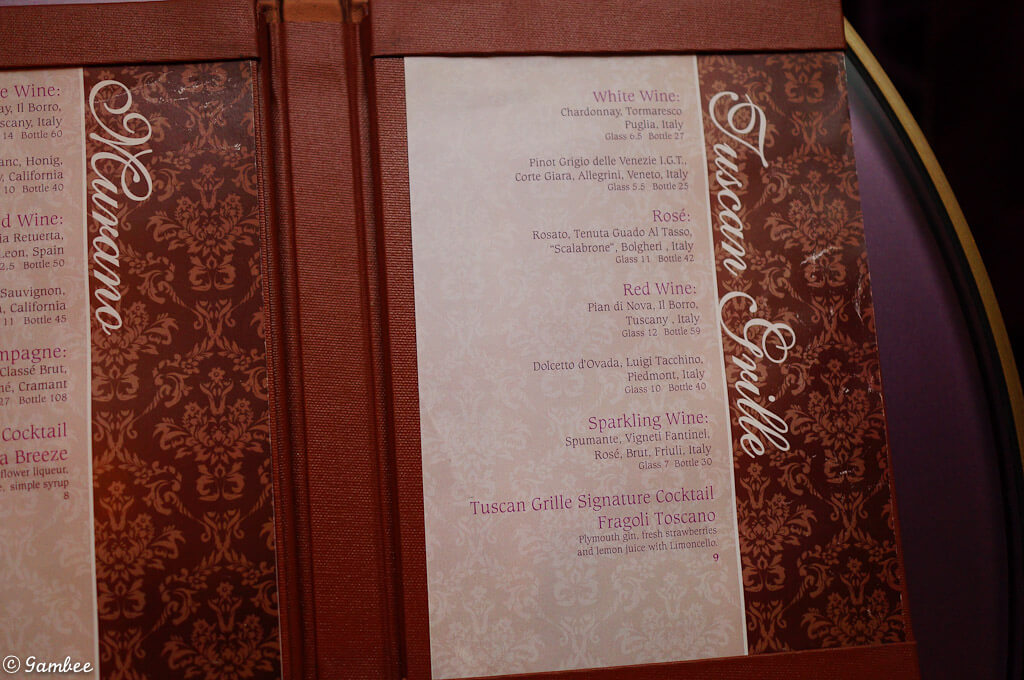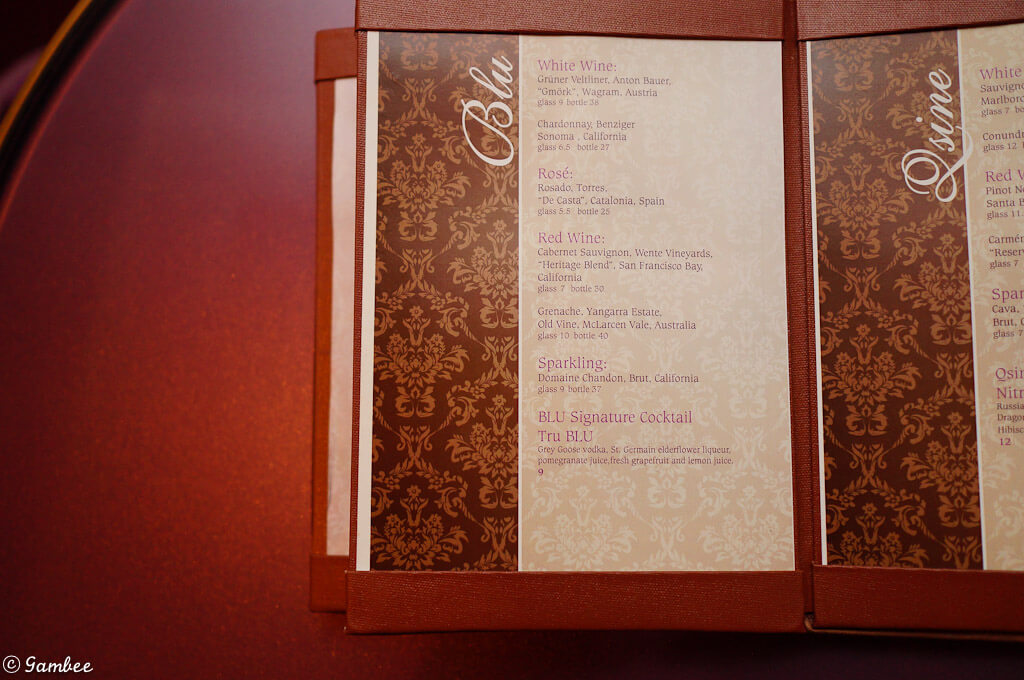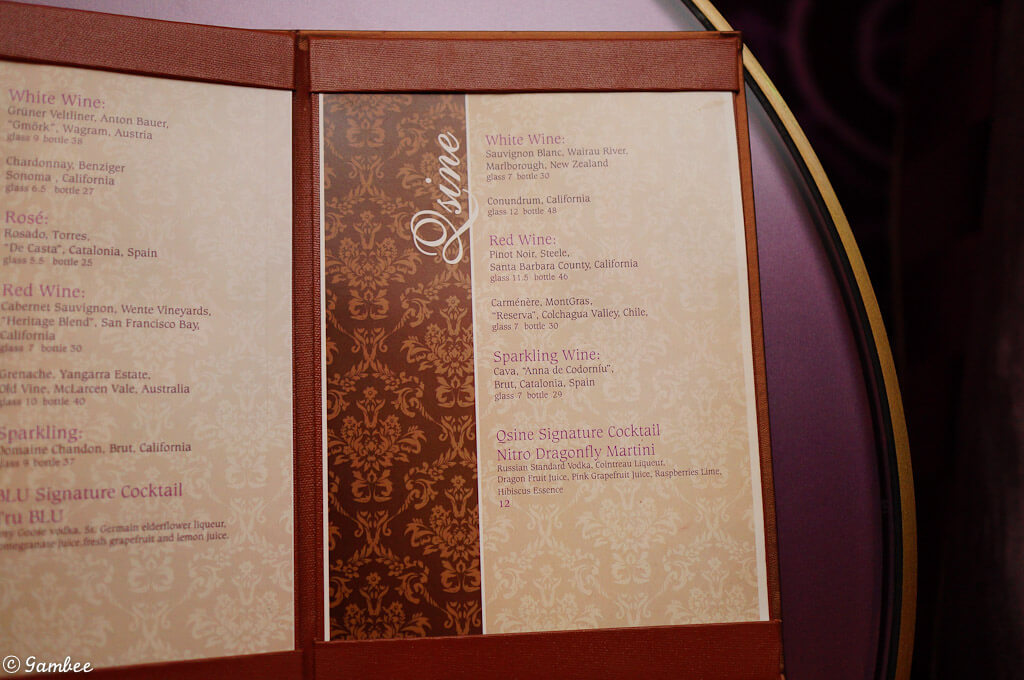 Michael's Club Celebrity Drink Menu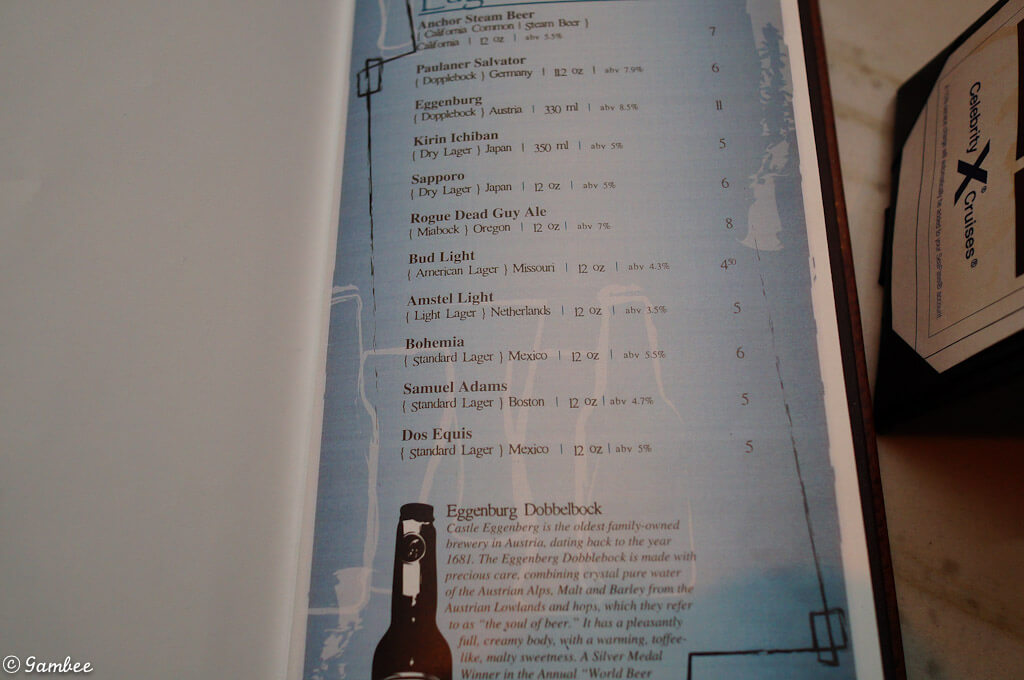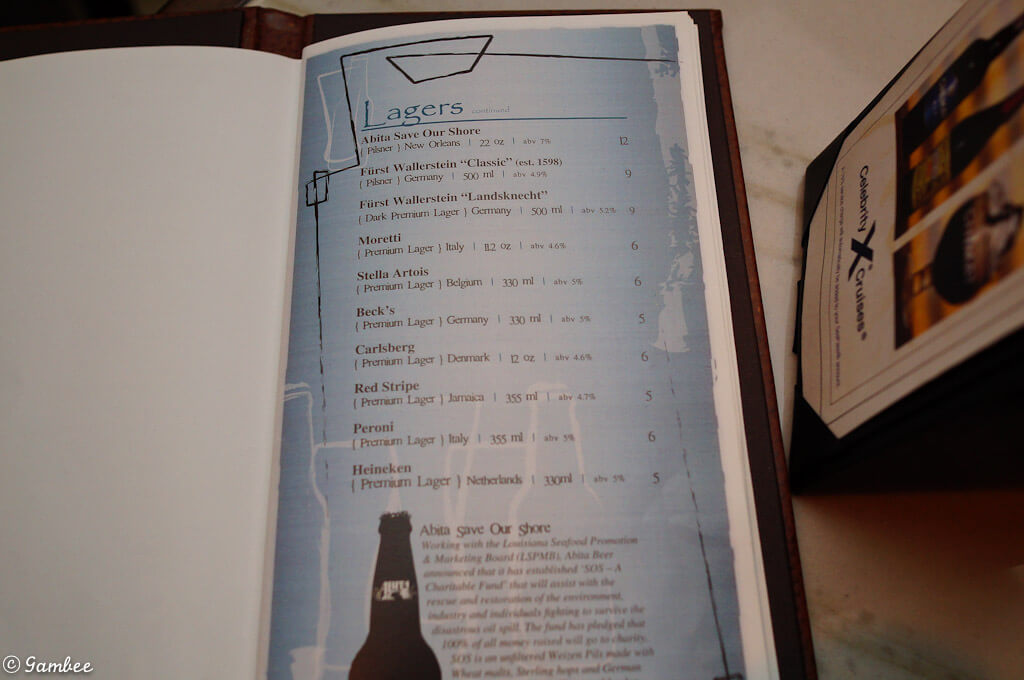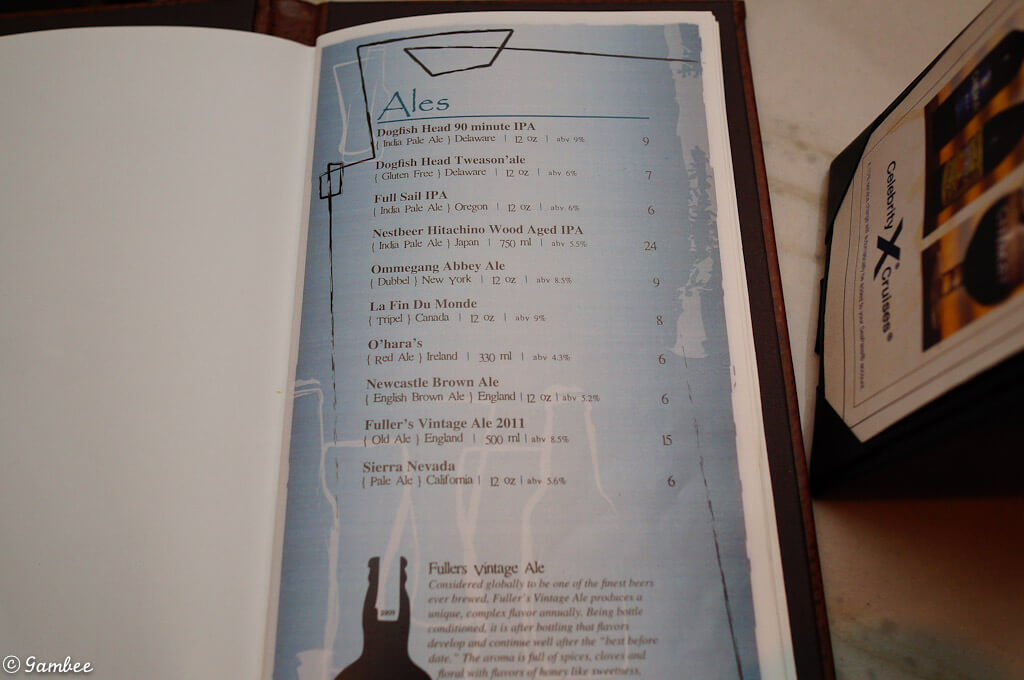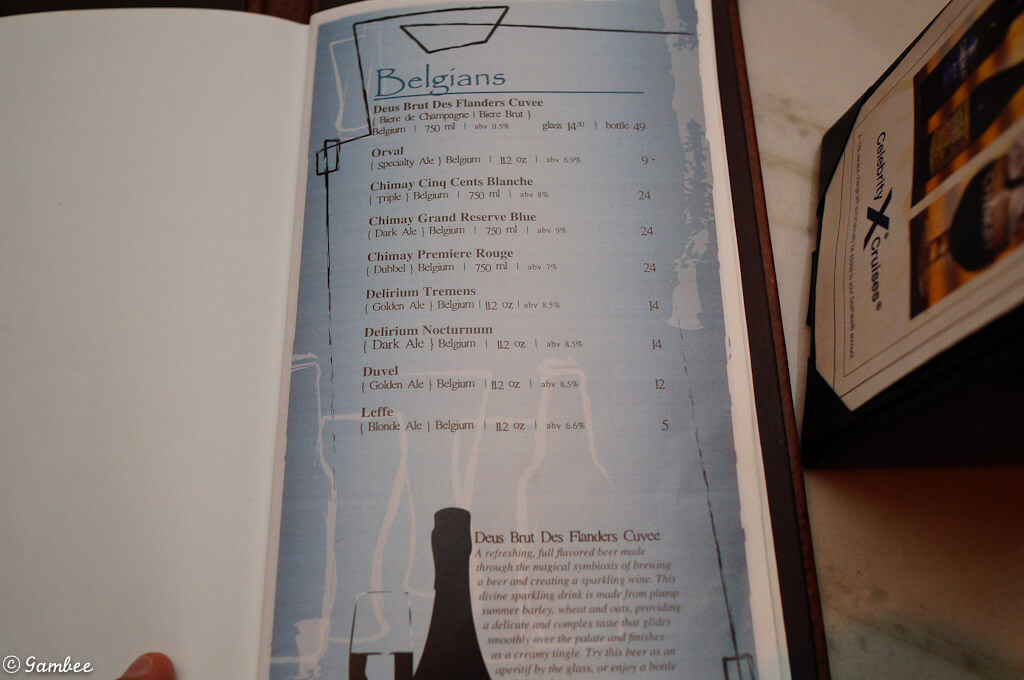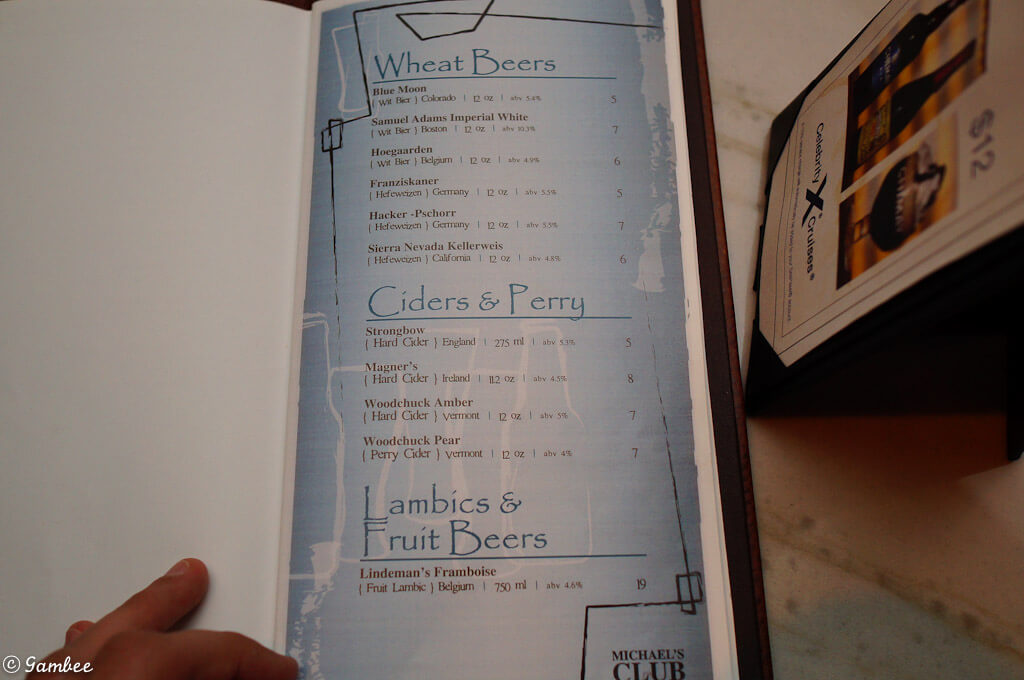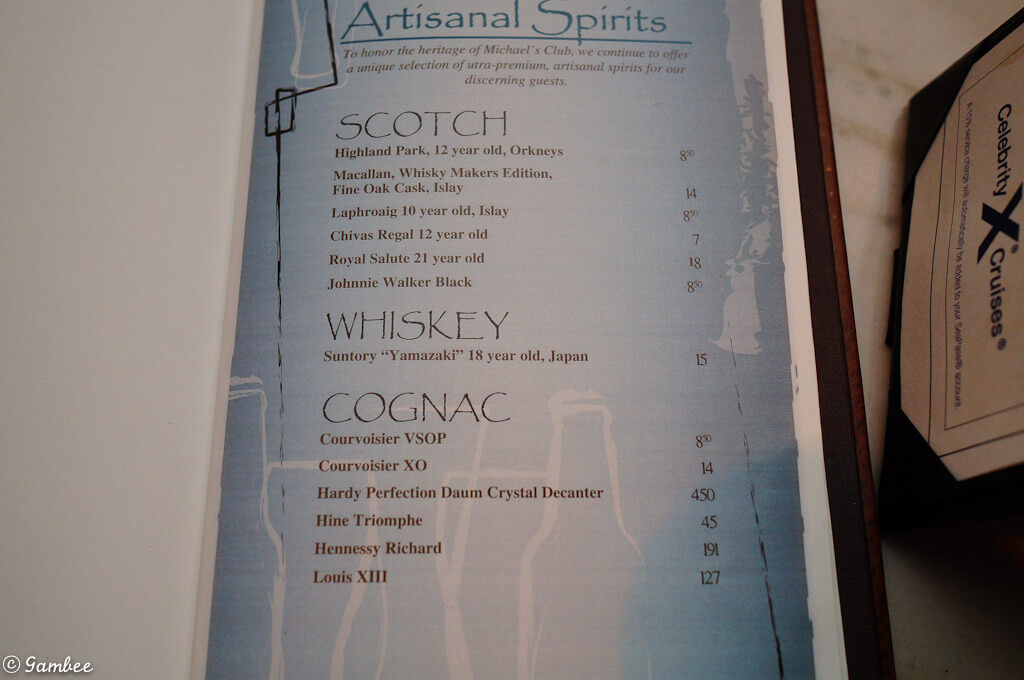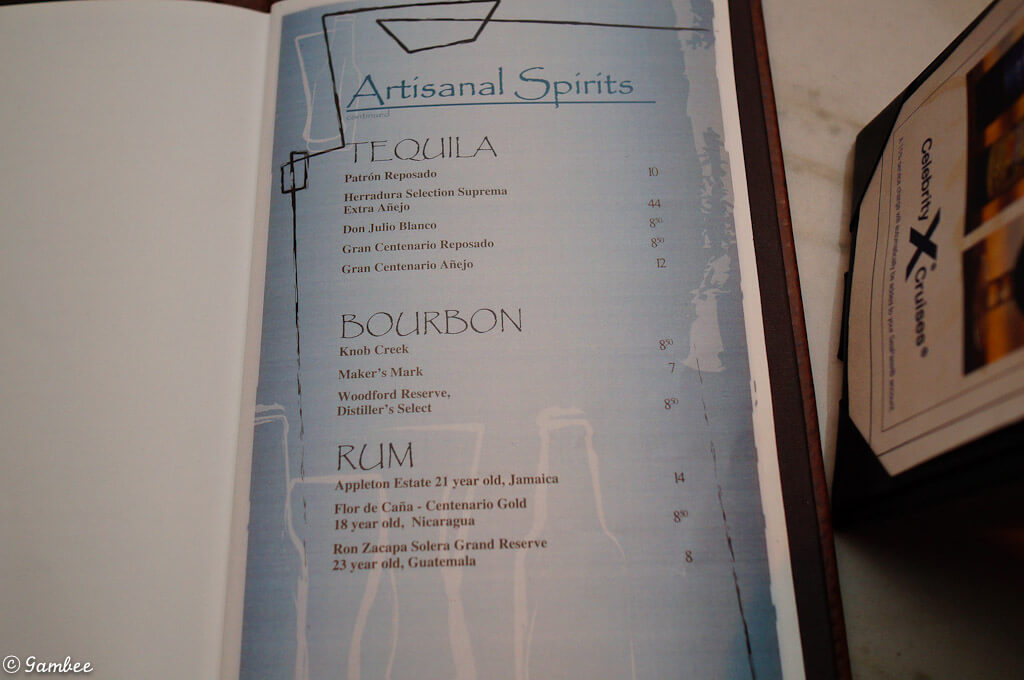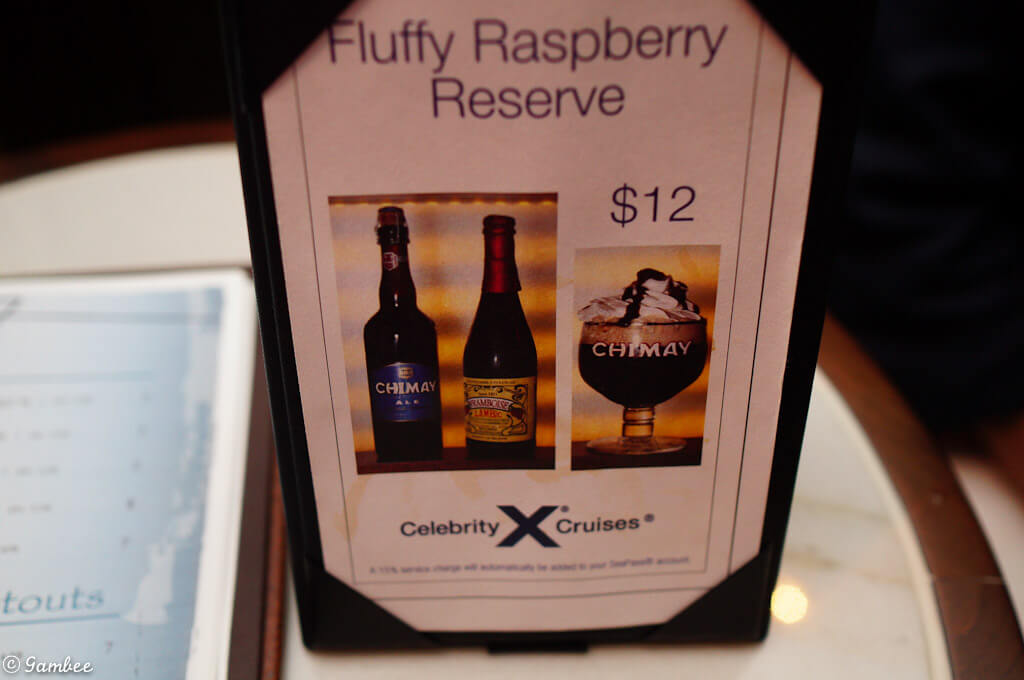 As you can see there is just so much that Celebrity has to offer in this department. I really think that drinks, and the bar atmosphere in general is one of the strongest assets that Celebrity has. Our favorite bar by far was the Martini bar, not only do they make the best banana split I have ever tasted, but the bar entertainment is by far the best I have ever experienced. Add to that some great bartenders, and you have the recipe for an amazing drinking and socializing experience. My second favorite bar was the Molecular bar, while the bartenders were not as engaging as the ones of the Martini bar. The drinks on the molecular bar take some time to make as all of the ingredients they use are fresh. I have to admit that I was not crazy about most of the drinks there, but the few that I liked I really liked. The black Mamba is by far my favorite one, the funny thing is that those ingredients alone, I would hate, but they blend very well together in that drink.
We never Michael's Club as I am not much of a beer drinker, but I have to admit that was a pretty amazing Celebrity Drink list that they offer there in that bar. It also has a very nice atmosphere and cozy feeling to it. We never went to the master cellars, but the area looked very nice as well. I think I also missed the Celebrity Drink menu for that venue. All the bars are very well appointed aboard Celebrity, I am sure everyone will find an area that they can call home for the length of the voyage.
Celebrity Eclipse, Celebrity Equinox, Celebrity Silhouette, Celebrity Solstice, Celebrity Reflection, Celebrity Constellation, Celebrity Infinity, Celebrity Millennium, Celebrity Summit, Celebrity Century Celebrity Xpedition
Thank you for visiting my Celebrity Drink Menu page.