Welcome to my Disney Cruise drinks page. We had very few drinks on our Disney Cruise, this was mainly due to the reason that Disney alcohol policy is very lean and easy going. You are allowed to bring as much liquor as you want aboard the Disney cruise ships. Some may say that this is simply to offset their very expensive costs per passenger, but whatever the reason is, it definitely worked to our benefit. I will say one thing, Disney has by far the most affordable drink menus that I have ever seen on a cruise ship, everything was just so reasonably priced that you could compare it to your local bar. In addition to their very low prices, they also have happy hour specials. For example on Castaway Cay they had a happy hour special until noon, it was half priced mimosas, bloody Maries and screwdrivers. We ordered two drinks and the total came to $7.50 with gratuities included, as you can imagine I gave a really good tip in addition to the tagged one. But the point is that even if you don't bring your own alcohol, you're able to afford the one on-board.
Click here for my full Disney Dream comprehensive review.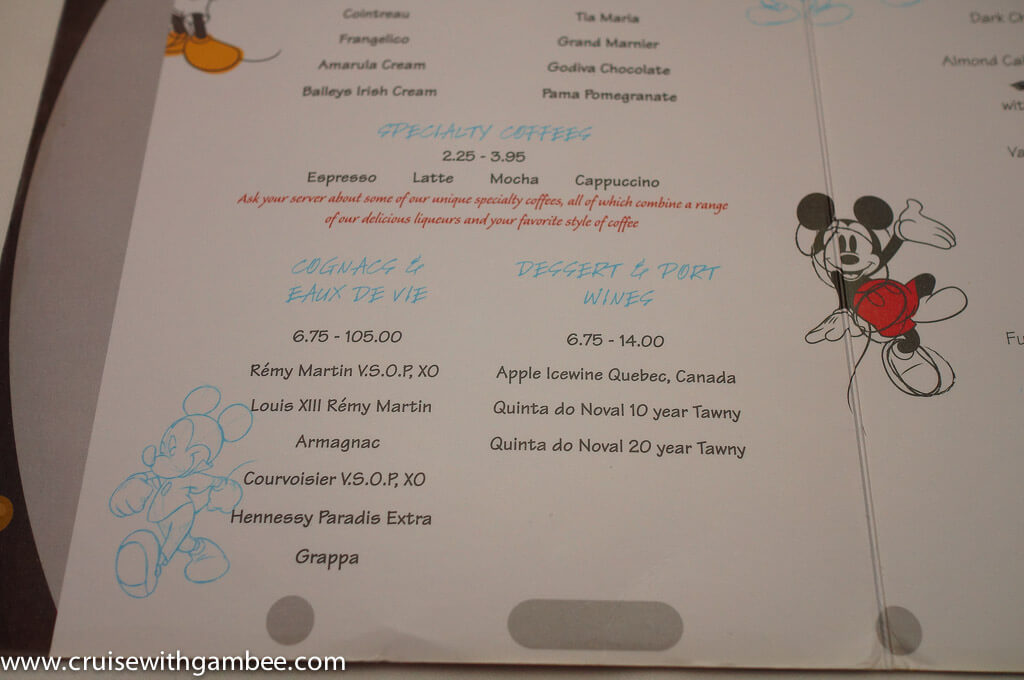 Disney Cruise drink prices wine package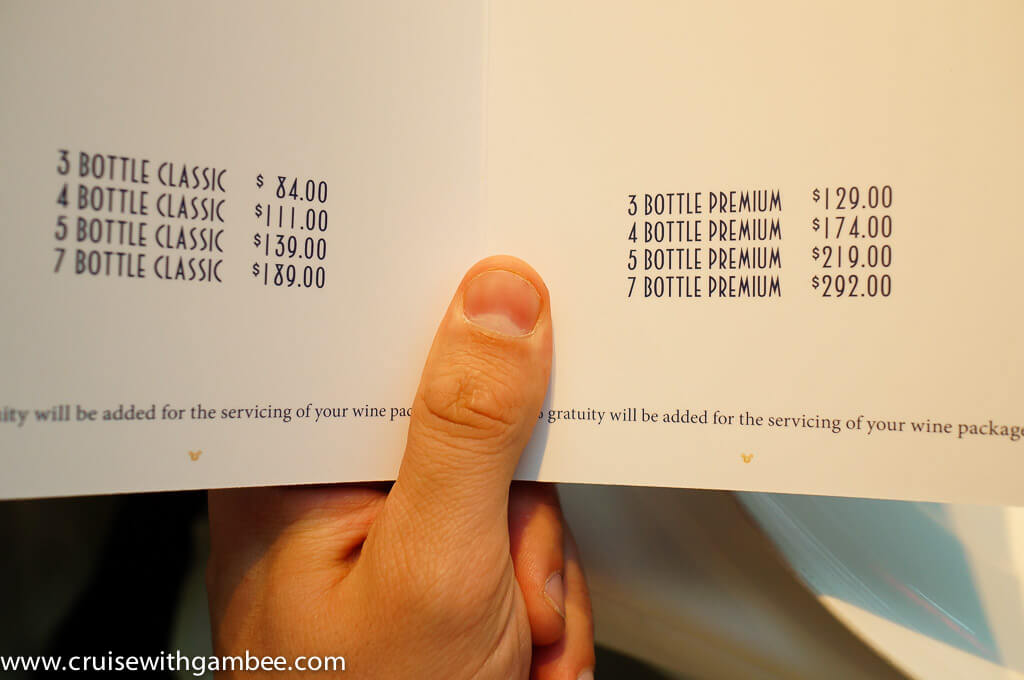 Disney Cruise drink prices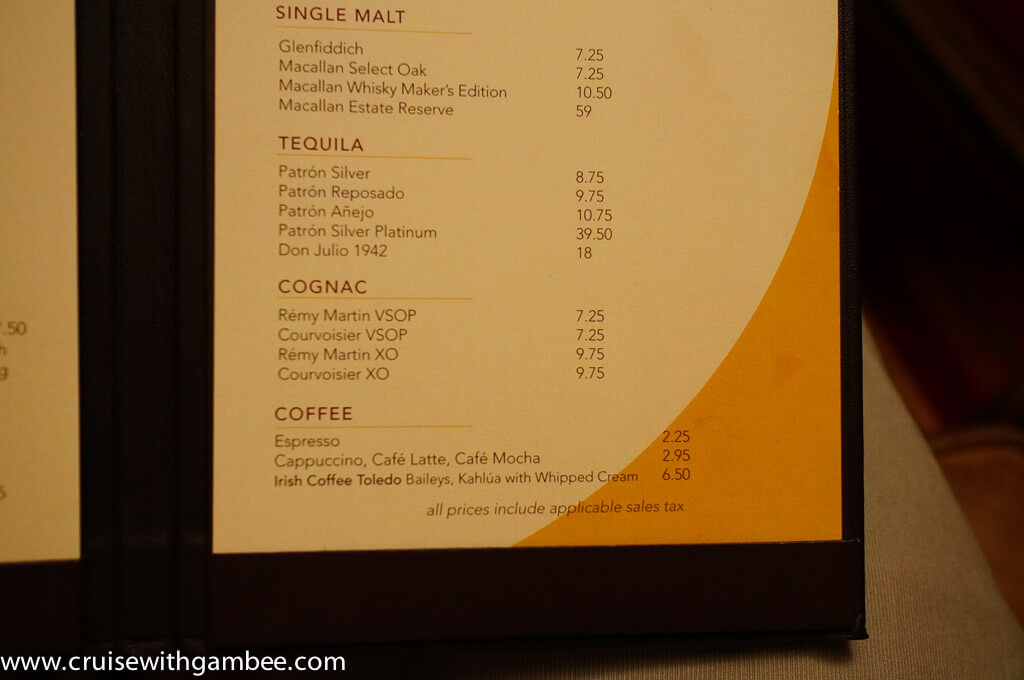 Disney cruise coffee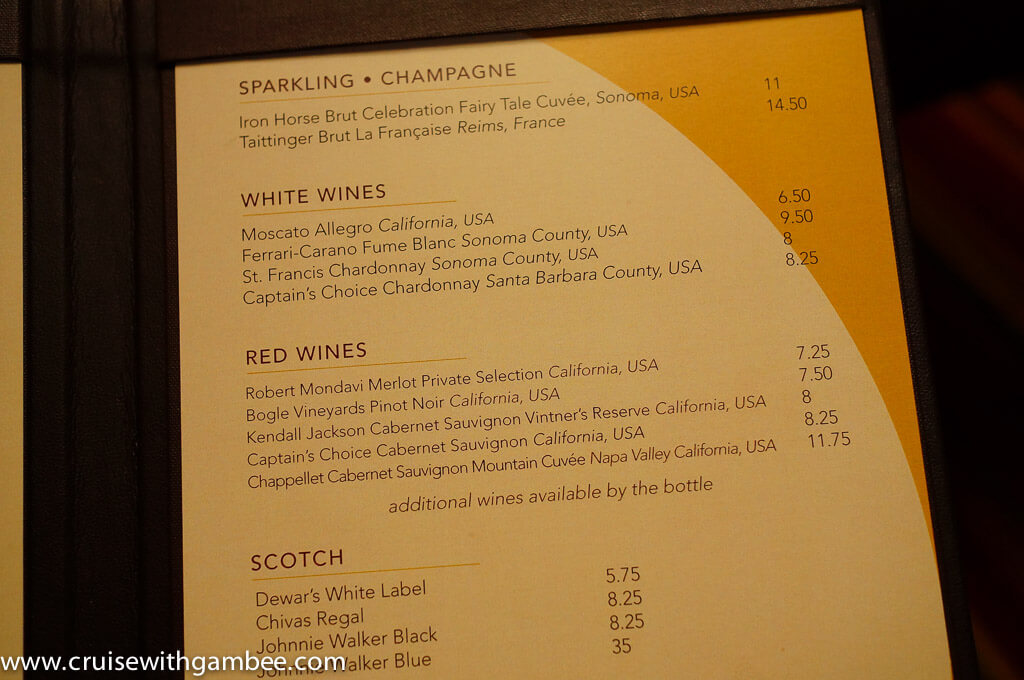 Disney Cruise drink prices mixed drinks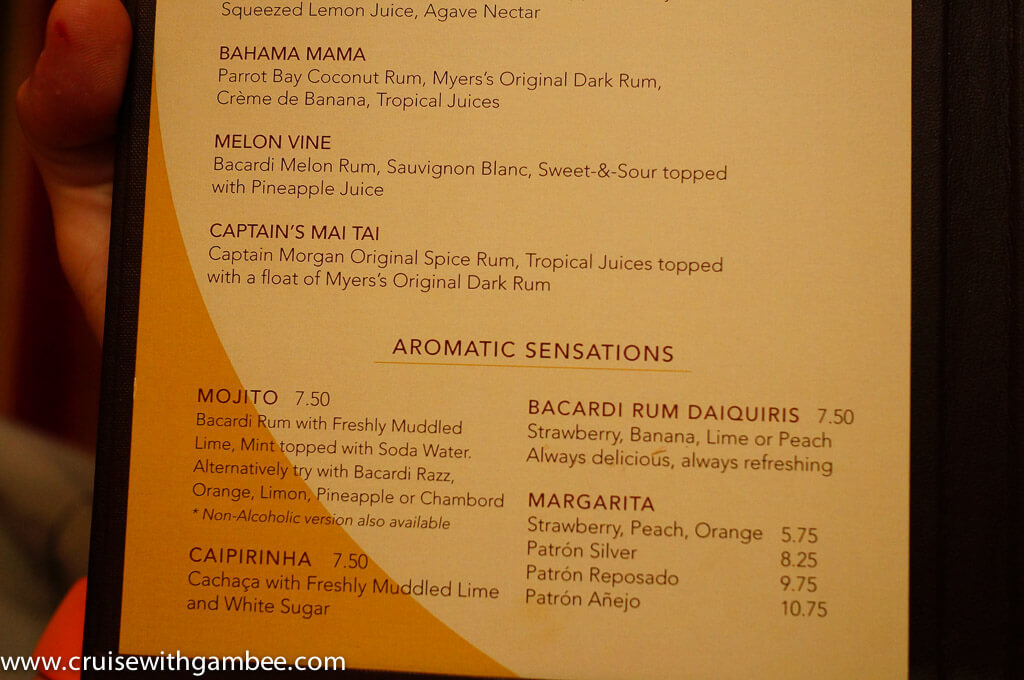 Disney Cruise beers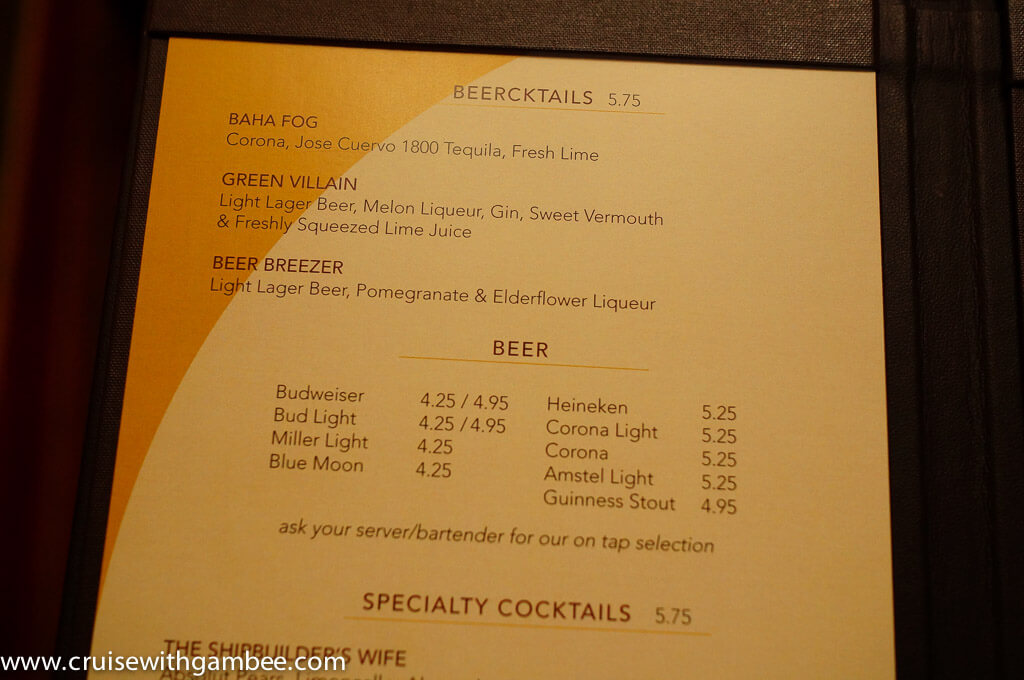 Disney Cruise drinks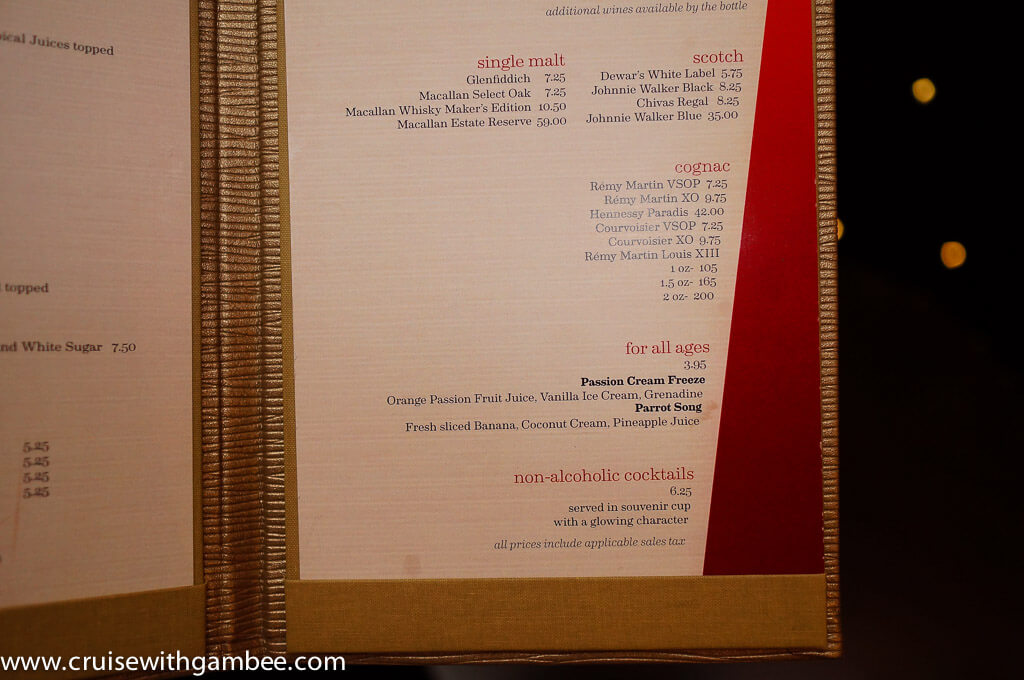 Disney Cruise drinks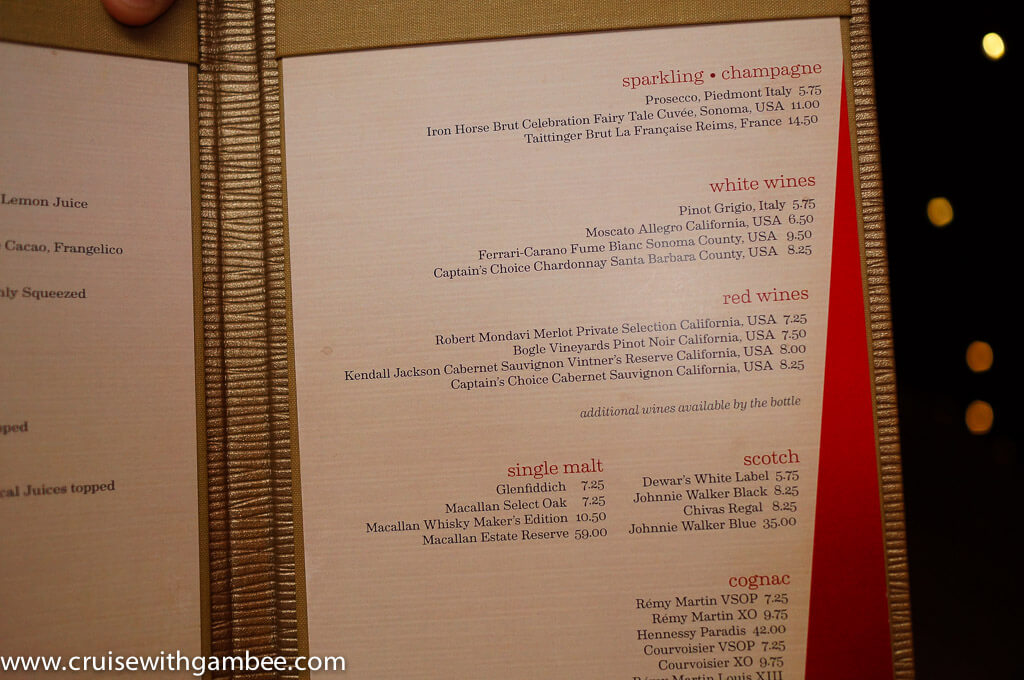 Disney Cruise drinks beers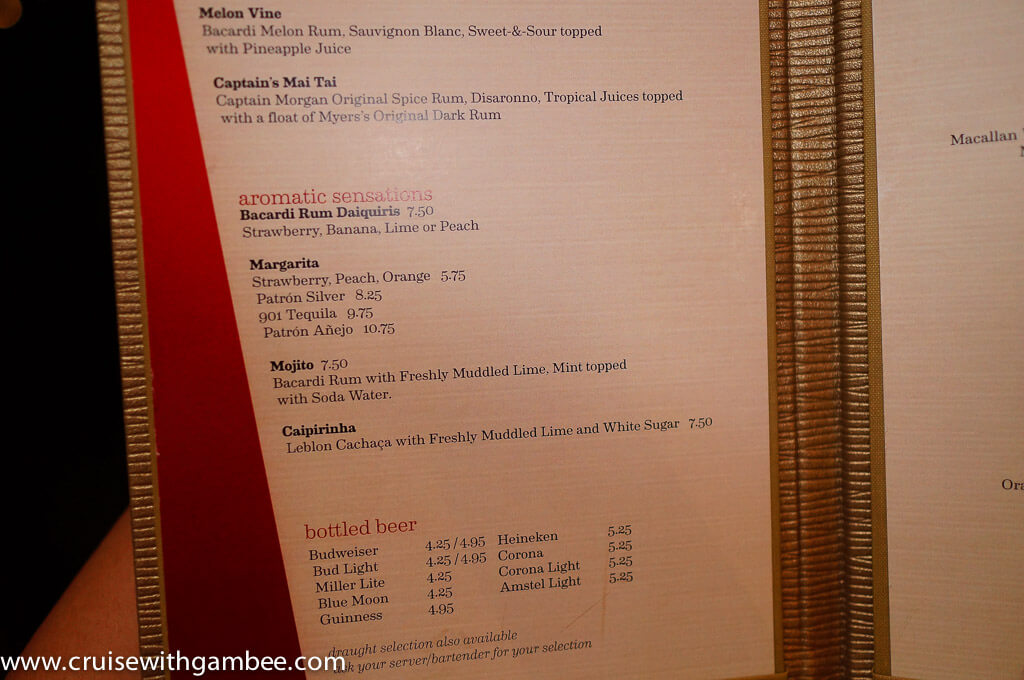 Disney Cruise Drinks cocktails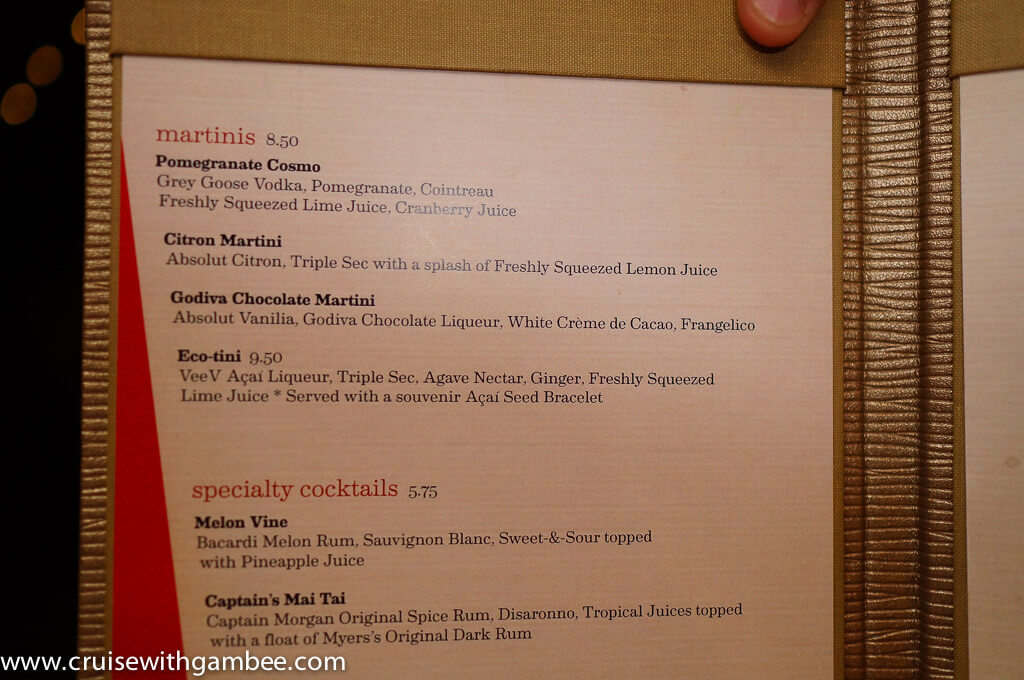 Cruise Drink Prices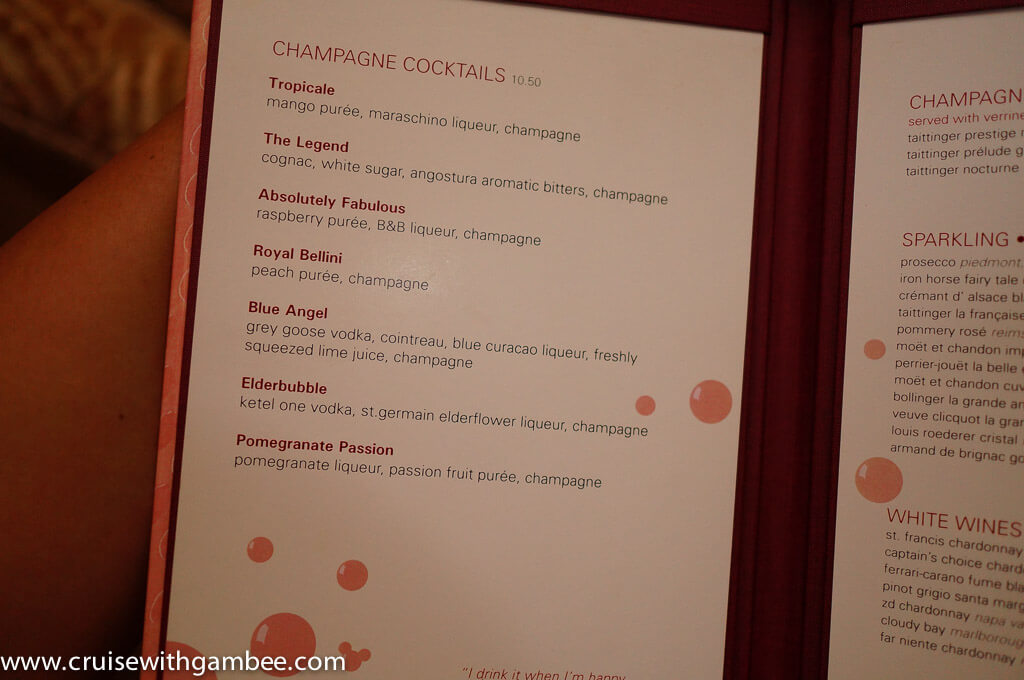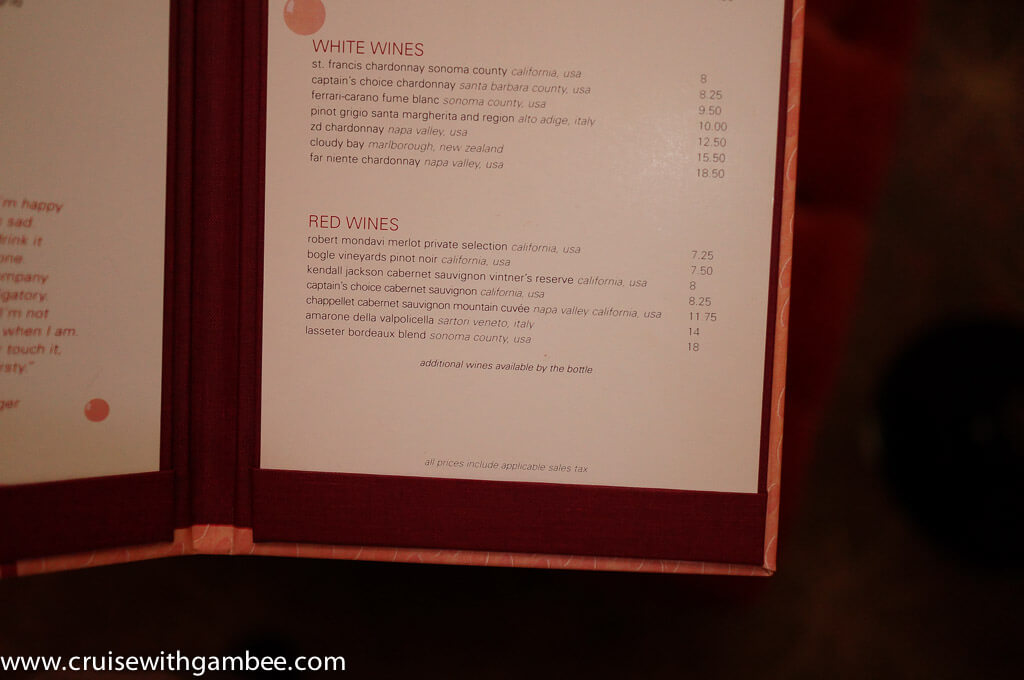 Disney Cruise drink prices champagne, wines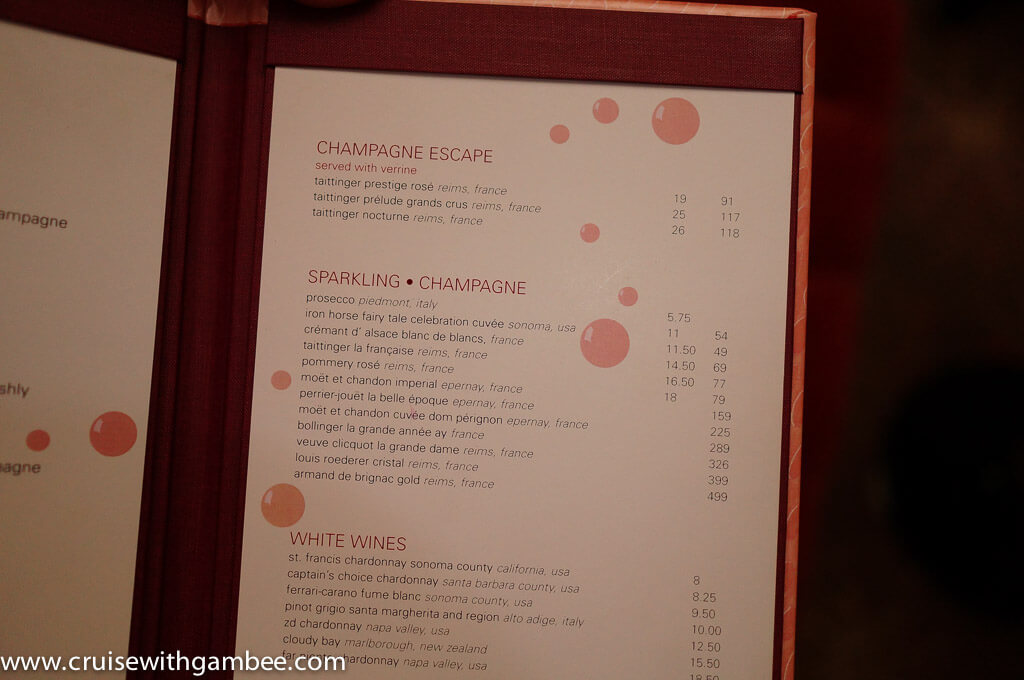 Disney Cruise Drinks mix drinks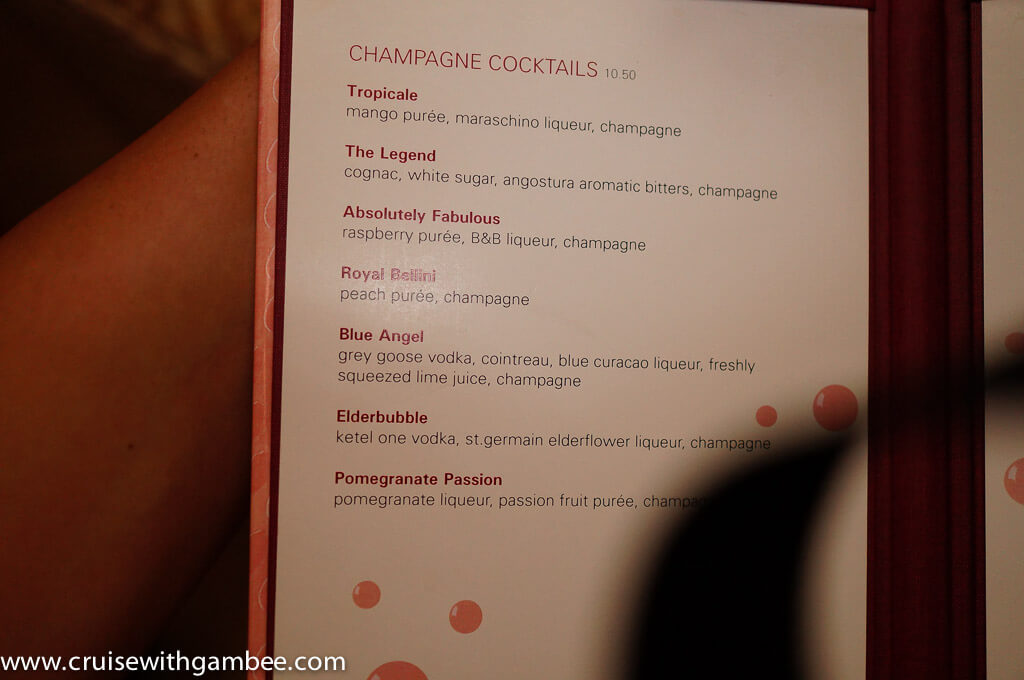 Disney Cruise Drink Package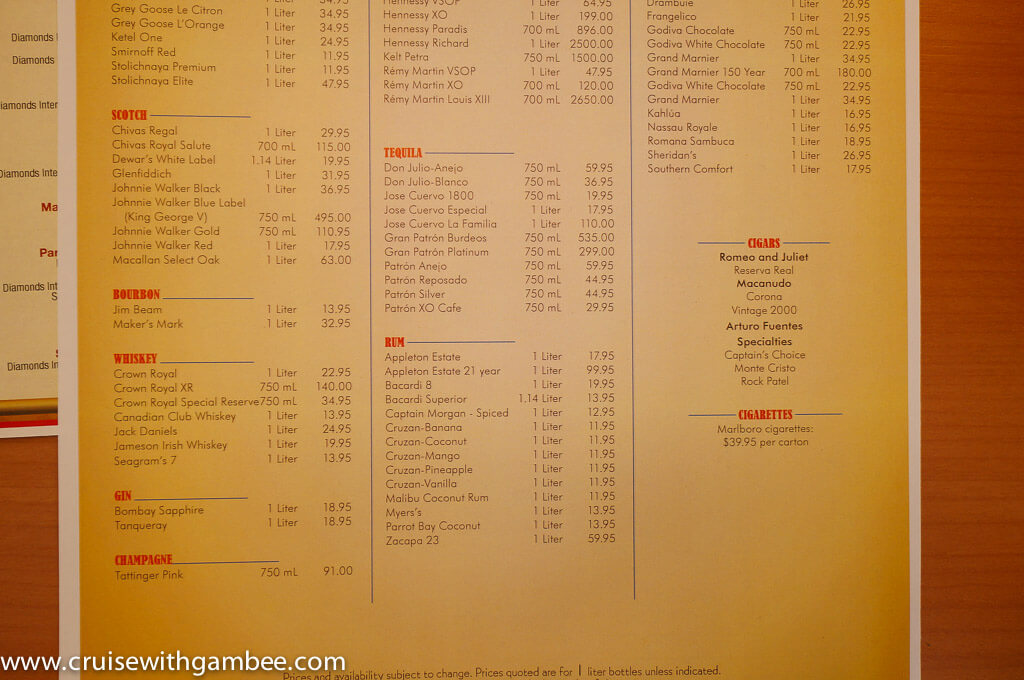 Disney Cruise Drinks Vodka, cognac, scotch, tequila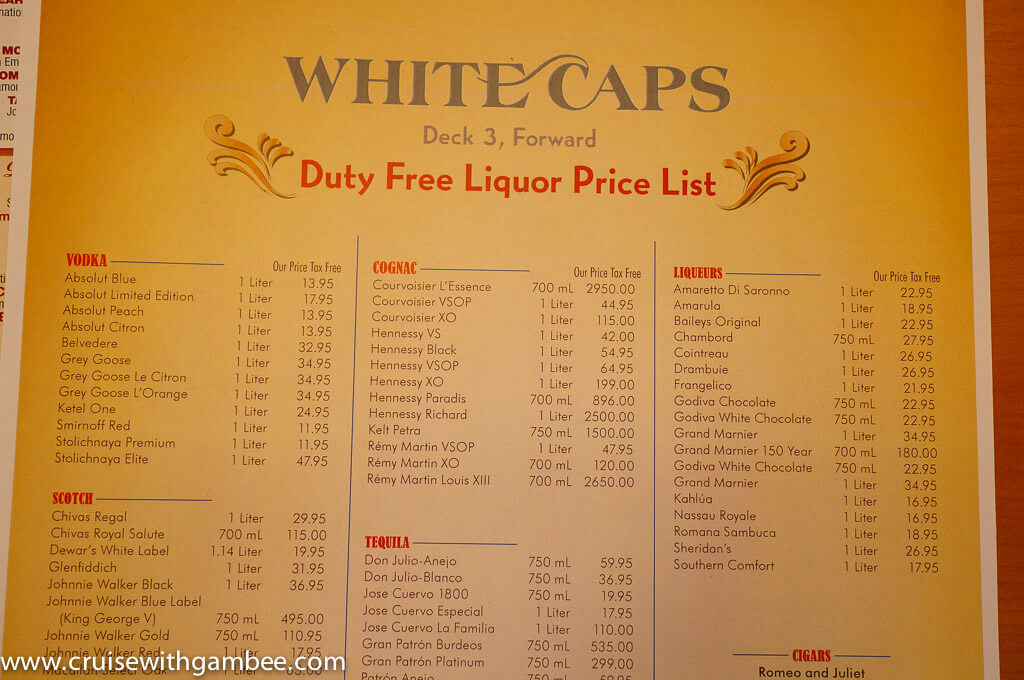 Disney Cruise Drinks martinis, wine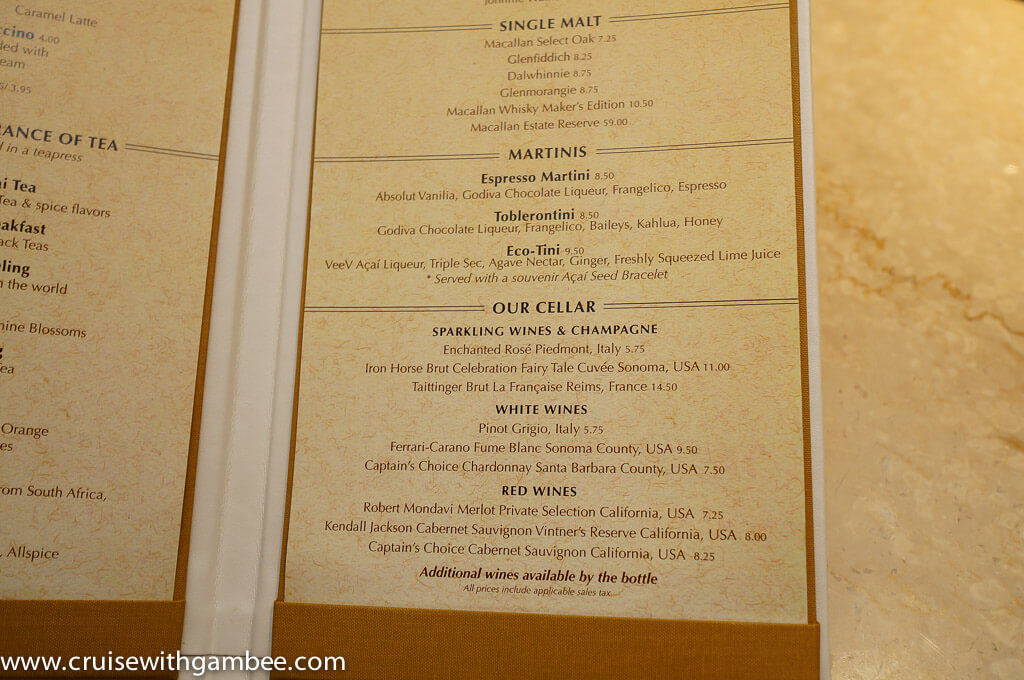 Disney Cruise drinks wisky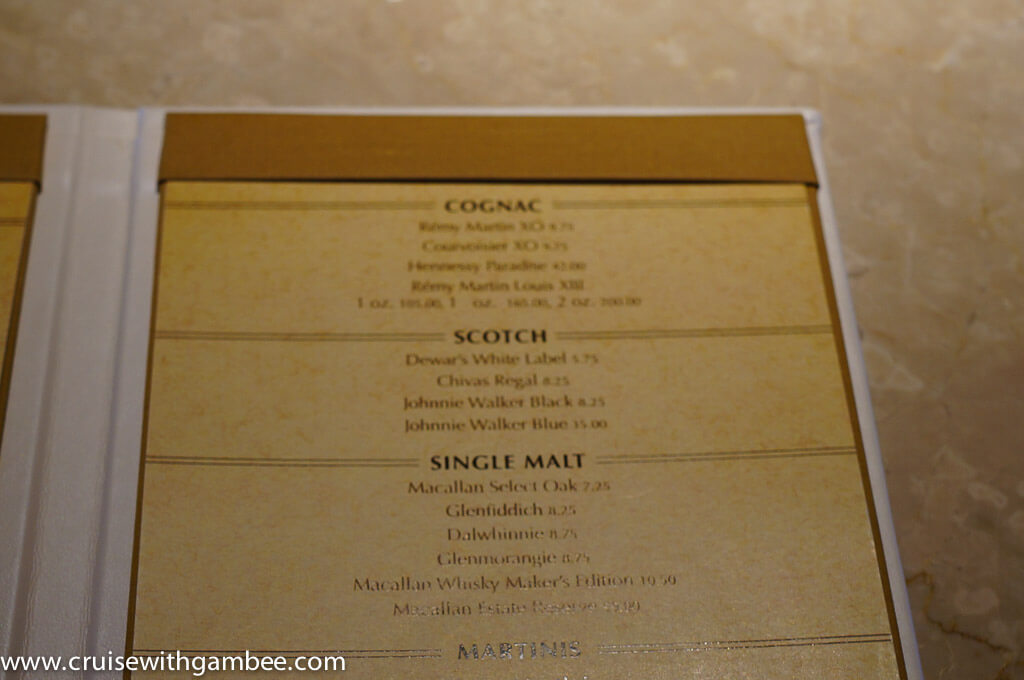 Disney Cruise drinks teas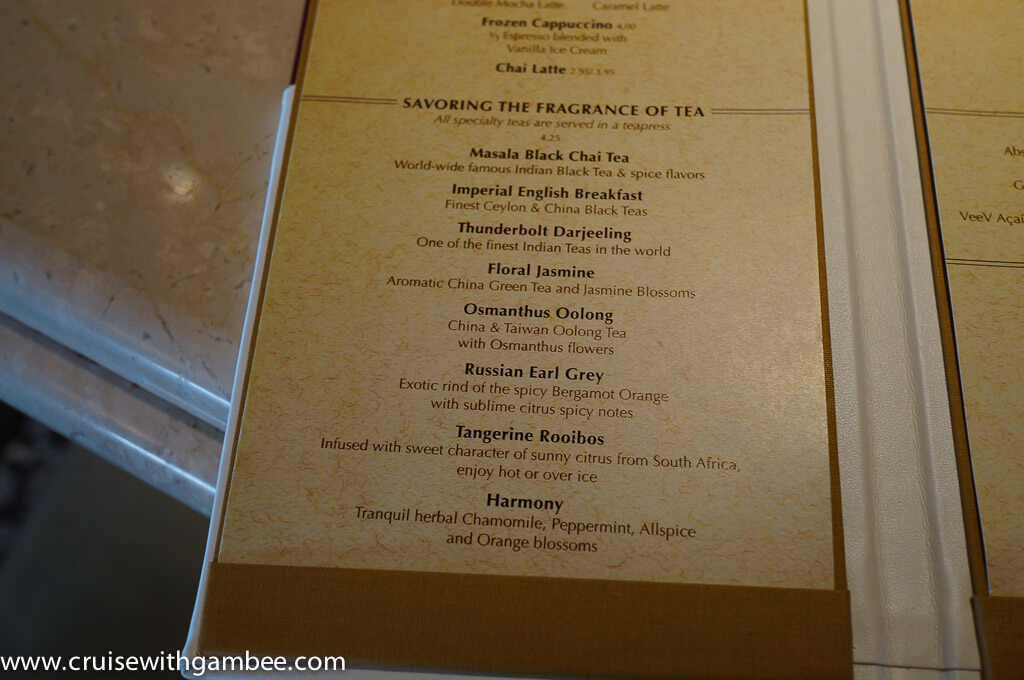 Disney Cruise drinks coffees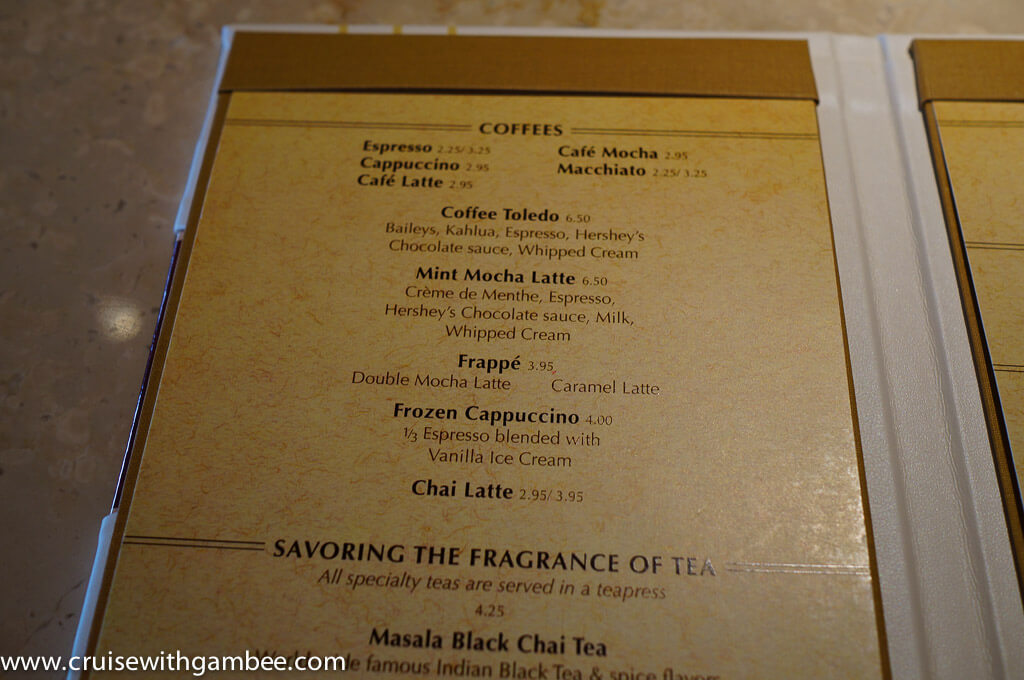 Disney Cruise drinks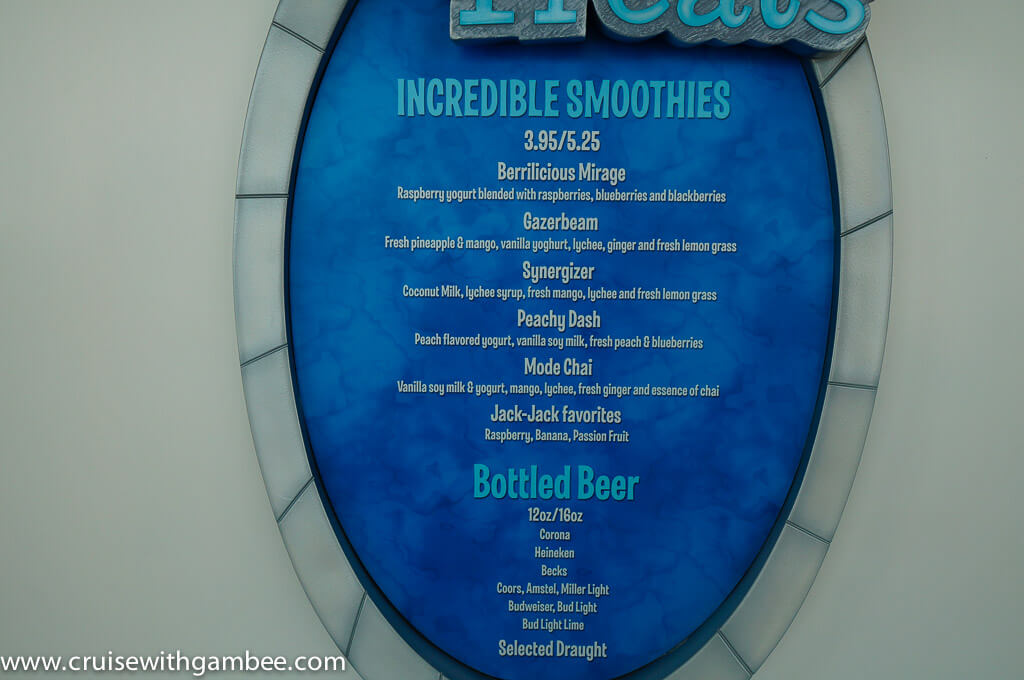 One very dissipating aspect of Disney ships is that they lack the bar scene. The reason we came up with was because they allow to bring your own alcohol, then most people either drinks in their cabins or they just carry the drink around the ship. We did most of our alcohol consumption on our balcony, I did however buy a few drinks by the pool and they were all outstanding. I would dare to say that Disney bartenders are some of the best trained in the industry. Also, if there is a specific way that you want your drink made, just tell them and they will make for you like that. Personally, I like my drinks lean and mean, they did exactly as I described it. One thing I noticed was that they never counted liquor that was something that really annoyed me on NCL, I could not believe Norwegian is with their drinks. Hopefully they improve that aspect of their cruises so I travel with them more often.
Disney Dream, Disney Fantasy, Disney Wonder, Disney Magic
Thank you for visiting my Disney Cruise drinks page.