Best Camera for a cruise.
What camera do I have, you ask? Well, I am a proud owner of one of the Sony NEX systems, more precisely the Sony NEX-F3 Camera with 18-55mm Lens
. This camera is possibly the most affordable camera on the NEX lineup, yet she still has the same sensor as some of its more expensive siblings (the NEX-F3 is being replaced by Sony with the new NEX-3N, although most reviews claim that the F3 is a better performer). What makes this system so great is that she delivers quality pictures while still being such a compact size. I cannot say enough good things about this camera. This is possibly the best camera that I have ever owned and one that is very easy to travel with due to her size. I have considered upgrading to a full frame DSLR, but honestly, since I am a really easy going person, the thought of carrying a heavy camera while traveling just turns me down. I love great pictures, and I won't settle for just any system, but I have finally found a compromise in my camera's weight, size and, picture quality. This is, after all, my vacation ;-).
I also carry a few lens with me:
The Sony Carl Zeiss Sonnar 24mm F1.8 Lens
. What can I tell you about this lens? This is my absolute favorite piece of glass! This is my #1 lens. If I was told that I could only travel with one lens, then this would be it. If you see interior pictures, the odds are that they were taken with this lens, as it is very fast and it delivers very good pictures (even during the most unpredictable situations). Of course, all this comes at a high cost, but unfortunately that is the sad part of photography… good equipment is just not cheap.
The Sony E 55-210mm F4.5-6.3 Lens
 is my only zoom lens. It is a pretty basic lens and nothing really special to write about here. As long as there is enough light it performs pretty well, however, it does tend to struggle when light becomes scarce. Hopefully, Sony will soon release a faster zoom lens, but until then I am very happy with this one!
The Rokinon 8mm F2.8 Ultra-Wide Fisheye Lens
 lens is just a really fun toy to work with. This time around I really did not use this lens at all, I am not sure why. Maybe it was because I was not carrying my bag like I usually do. I am also considering selling this lens.
How does the camera perform with the provided kit lens? For those of you wondering, she does very well. She might not have the capabilities of low light that the Zeiss has, but the overall pictures are excellent. If you are thinking of buying it, I can guarantee you that you will not be disappointed with the results!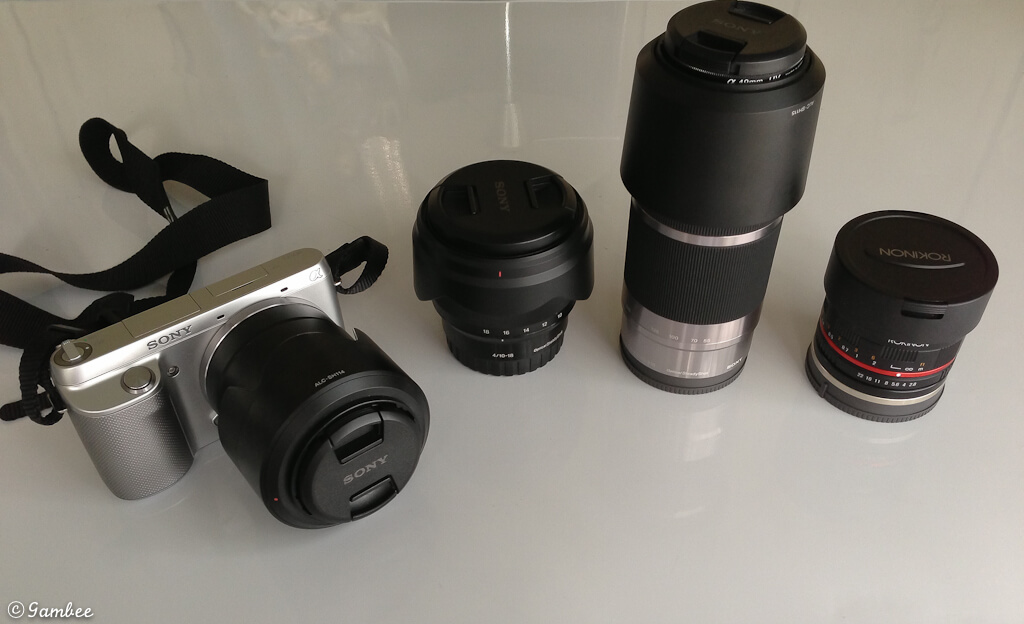 Gambee's Underwater Camera
I am constantly looking for better equipment, in an effort to improve my underwater pictures I recently acquired a new rugged camera. I went for the Olympus Stylus TG-2 iHS Digital Camera
, this camera is an overall excellent tough camera, with good image quality. I hold a very high standard for my pictures, and in a way I compare all my pictures to my NEX camera results. I know this is not fair as the sensor of the cameras simply don't even compare in any possible way, but still it is just something that I do. Not only does this camera offer good picture quality, but she is also a dream to operate! Everything about it is just PERFECT! I guess you would have to play with it to really see what I am talking about. I highly recommend this camera for those days when you find yourself in a shore excursion on a boat, or snorkeling around in your favorite island. I am very happy with this upgrade, my old underwater camera was not to my standards, this one DEFINITELY pleases me. Oh I forgot the GPS in this camera is possibly the BEST one that I have ever used to date! Not to mention that it has a really fast F2.0 lens, that allows you to shoot pictures with poor lighting without a flash. If you're looking for an all around great rugged camera that is a blast to use, this is your baby!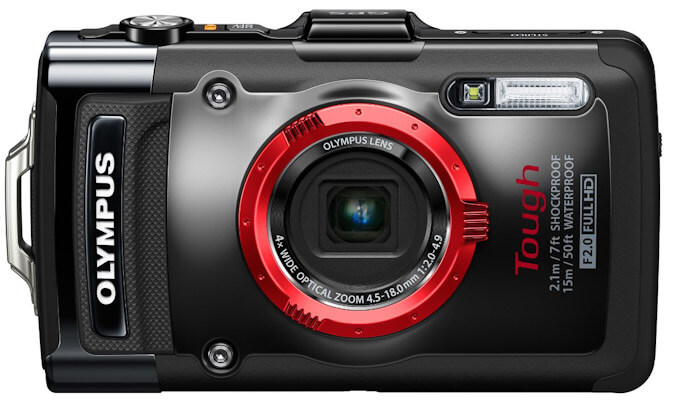 Gambee's New Camera Addition
So one day in my Celebrity review someone suggested looking into the Sony DSC-RX100 20.2 MP Digital Camera
 this was a product I was not familiar at the time.  This camera is basically Sony attempt to make the BEST point and shoot EVER! And I have to say that they pretty much accomplished it, the camera is a solid performer, and paired with a 1 inch CMOS censor she delivers some solid pictures. I have yet to really test this camera on a cruise trip, but I am eager to take her out on a trip. The main reason I bought this camera was to try to have a light camera when I don't feel like hauling my NEX setup with me. I would like to conclude by saying that the NEX still delivers way better pictures, but the RX100 still holds her game with impressive results. One thing you should look into is the Illustration mode on the RX, it is the only camera to have this mode, and it delivers some very cool pictures. I will try to get some, and share them here at some point in time.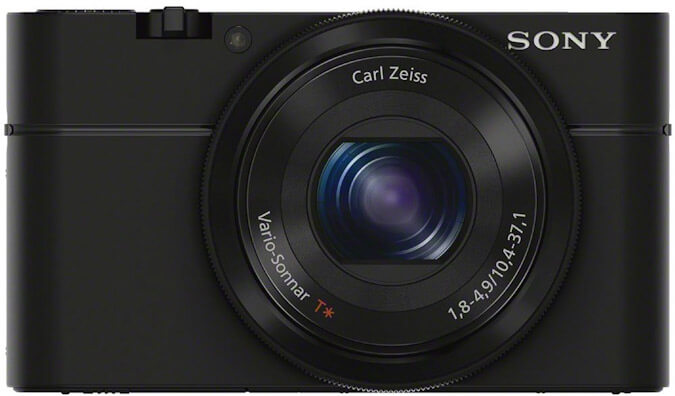 Software & Image Hosting
For most of my picture editing I use Adobe Photoshop Lightroom 5
. Like I said, I am not a pro. I use this software for some light color correction and sharpening. It is also great at compressing 5mb files into 400kb files with minimal quality loss. The one thing that I don't like about Lightroom is that it is not capable of doing panoramas on its own. For panoramas I use Adobe Photoshop CS6
. And lastly, for collages I use Picasa and Paintbrush, for adding arrows and text to some images.