Day 3,
A good friend of mine brought up a good point about the Disney Dream. He mainly asked about the general experience for traveling without kids on a Disney cruise. Those who have read my past reviews might have noticed that I am not keen about kids. Now, please don't get me wrong, it is not like I hate them them or anything. I am just easily irritated by misbehaved out of control children. I will admit that part of the Disney Dream experience is that there is so much laughter and excitement aboard this ship. And trust me it radiates, children have a way of getting excited over the most mundane things, and in a way that extends to the adults that surround them.
I would be lying if I said that there were no out of control kids on the Disney Dream. But I will admit that I honestly think that my encounter with them was rather limited. Maybe a total of 3 times that I can count, that I said to myself let me just move away from here. Think about it, that is really not that bad. Ironically in Celebrity Silhouette I had the worst neighbors ever and I wished I was on another cabin the entire cruise.
As you might have noticed we spent most of the time on the Adult pool area of the Disney Dream, and kids can only go through that area to get to other places. Disney is very strict with their policies. On one occasion two teenagers maybe 17 years old came into the adult section of the Disney Dream and sat on the ledge of the of pool with their feet touching the water. I will be 100% honest here, I swear to you, I never heard one word from them. Actually they looked pretty miserable, I think they really disliked the family pool, and I am not sure why they did not go to the teen pool of the Disney Dream. Anyway back to the story, about 5 minutes passed and a crew member approached them and they started talking. They handed their key card to him and made a few calls, before leaving. The teens stayed there… Soon after he came back with two of his superiors, and they exchanged a few more words. Eventually reluctantly they were kicked out of the adult area of the Disney Dream. Something tells me that either they knew someone higher up, or maybe it had to something that they lost their parents and were waiting for them there. I saw them later on the outside of the adult area, just sitting there with horrible faces. I think those 2 kids were the only ones that I saw having a bad time on the Disney Dream. I noticed two more occasions were they brought kids into the adult pool, and within minutes they were told to leave.
I am not entirely sure how, but trust me the system works. Maybe there is simply too much for them to do and they are always kept busy and happy. Or who knows maybe it was me, and I was mentally prepared for it. But honestly I don't think so. While there are certainly a lot more kids than on your regular cruise, you can always find a nice quiet spot on the Disney Dream if that is what you're looking for.
Thumbs up Disney!
We woke up to the Disney Dream vibrating again and made our way to balcony. It was a gorgeous day.
The staff arriving.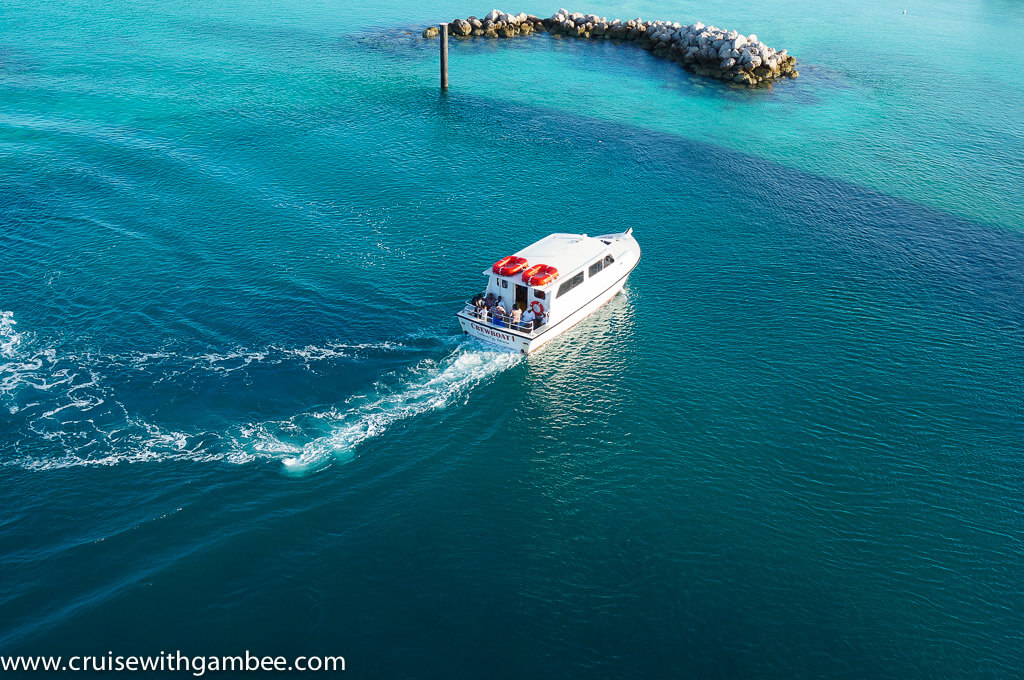 Here is a short video from the balcony, such a nice day.
Lets talk a little about Disney's Castaway Cay. So this is my new favorite private island, there is simply no question about it. While Labadee is nice, it is simply no match for Castaway Cay. And great stirrup cay, is so inferior that it would not be fair to even put them on a challenge. Castaway Cay is very unique, as you can imagine Disney always does everything over the top, and this island follows that format. The way they divide the beaches is just great! We truly enjoyed how tranquil serenity bay was. The food was actually really good as well, as was the service. The entire island is accessible by tram, and all the roads are paved. This little getaway offers so much, that this is actually the first private island that I can say that I really want to back again!
From there is were all the boat shore excursions leave from.
Notice how they tried to disguise their radio tower?
You can rent a bike and go there.
We just waited there while the ship docked and we used the internet to try to access one of my mom email accounts.
WIFI prices for the Disney Dream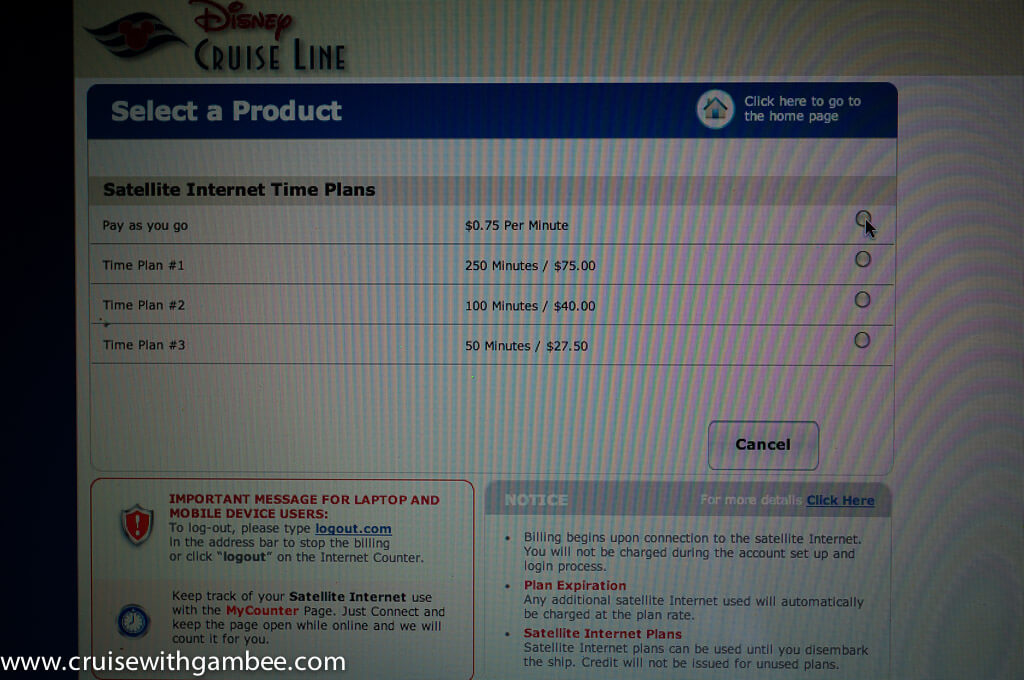 The wifi on the Disney Dream was extremely fast, the fastest that I have used on a ship. I am not sure if maybe being on Castaway Cay helped if they were sharing towers? But it was very fast. One thing I did not like was that unlike every other cruise line I have been one once the next minute starts (0:01) they charge you for that entire minute. On all the other cruise lines they charge you when you cross the 0:49 mark. Nothing horrible, but just something to note about the Disney Dream. In the past I have been able to send emails without paying for a minute at all, that is not possible on the Disney Dream.
Sarah mentioned that we should leave early if wanted to get a good spot on the beach. I think she had more knowledge about Disney than I did, there were a few times which she told me some details that I was not aware off. I mean it is pretty common sense to get early and get a good spot on the beach, but it was other things particularly related to a Disney vacation.
I remember having a killer migraine that morning. But I believe I got rid of it fairly fast that day. So we got ready, but mom and I decided to skip breakfast that morning. I was still recovering from everything that ate the night before on the Disney Dream… Trust me it was pretty bad, and since my mom rarely eats in the morning she also decided to skip that meal. Sarah went to the buffet and grabbed a light breakfast for herself. I believe I just sat on the balcony and enjoyed some tunes and the ocean breeze.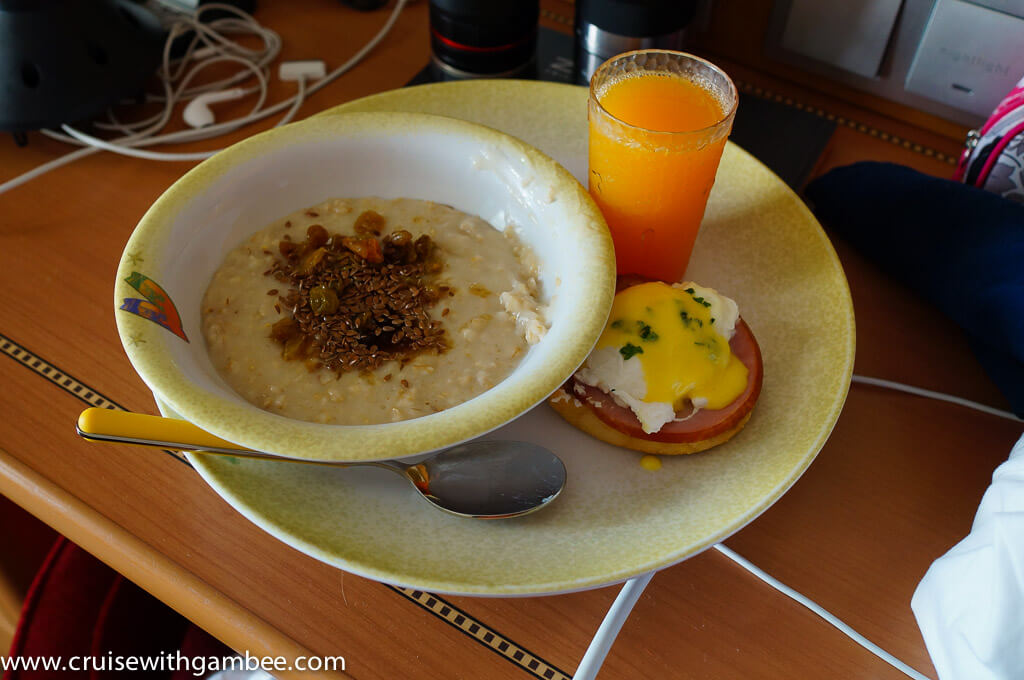 After Sarah ate her breakfast, she left the room to go down.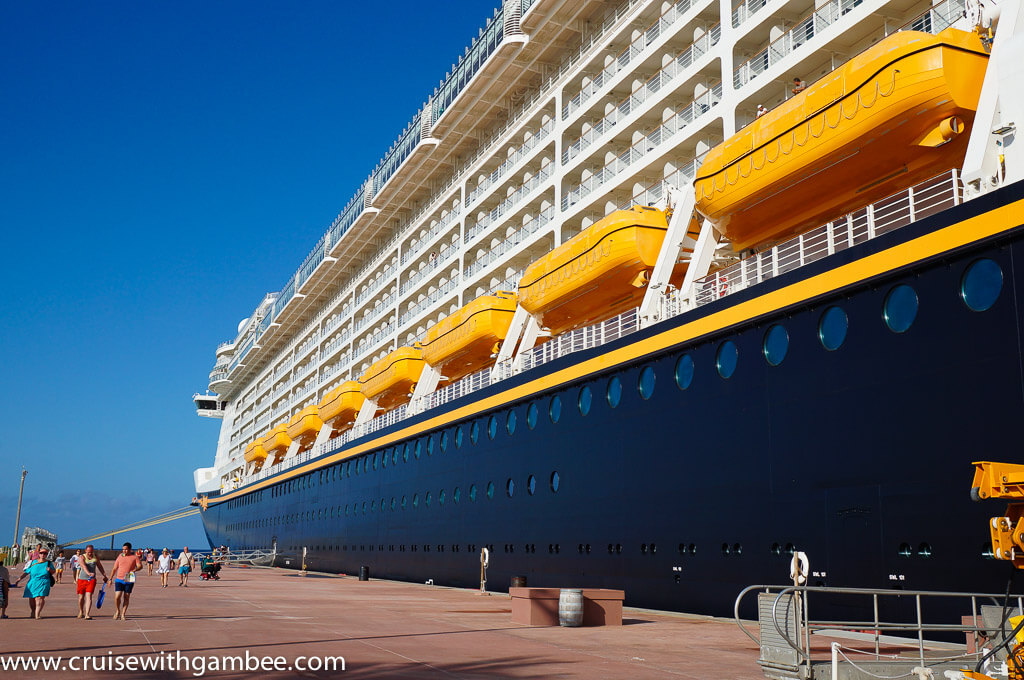 They have a towel stand, and they will give you as many towels as you need.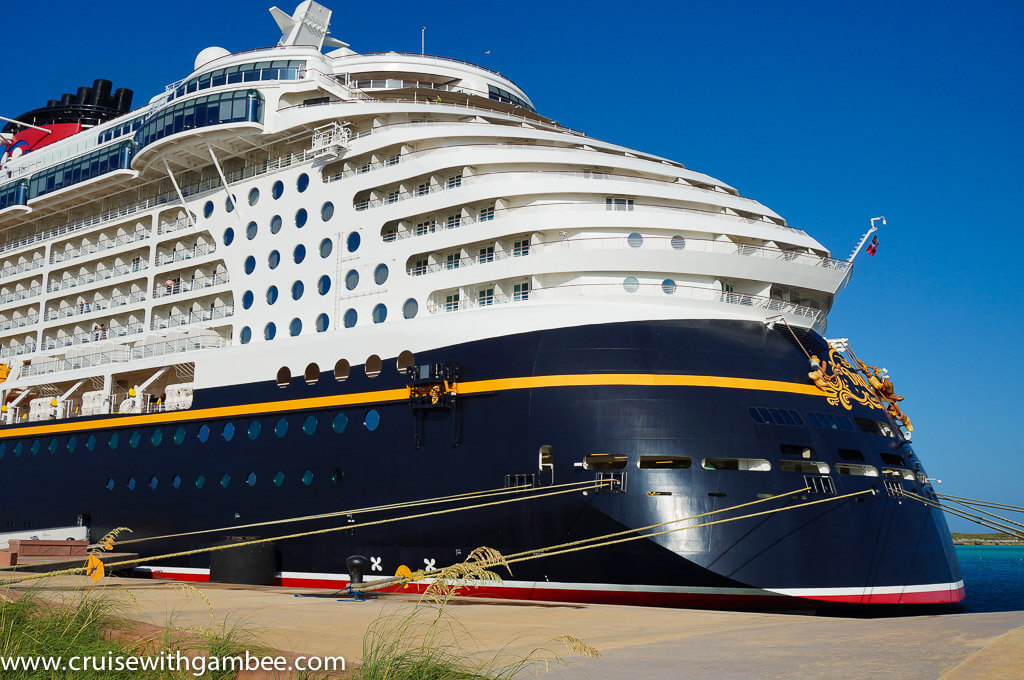 More on the Disney Dream on chapters to come 🙂